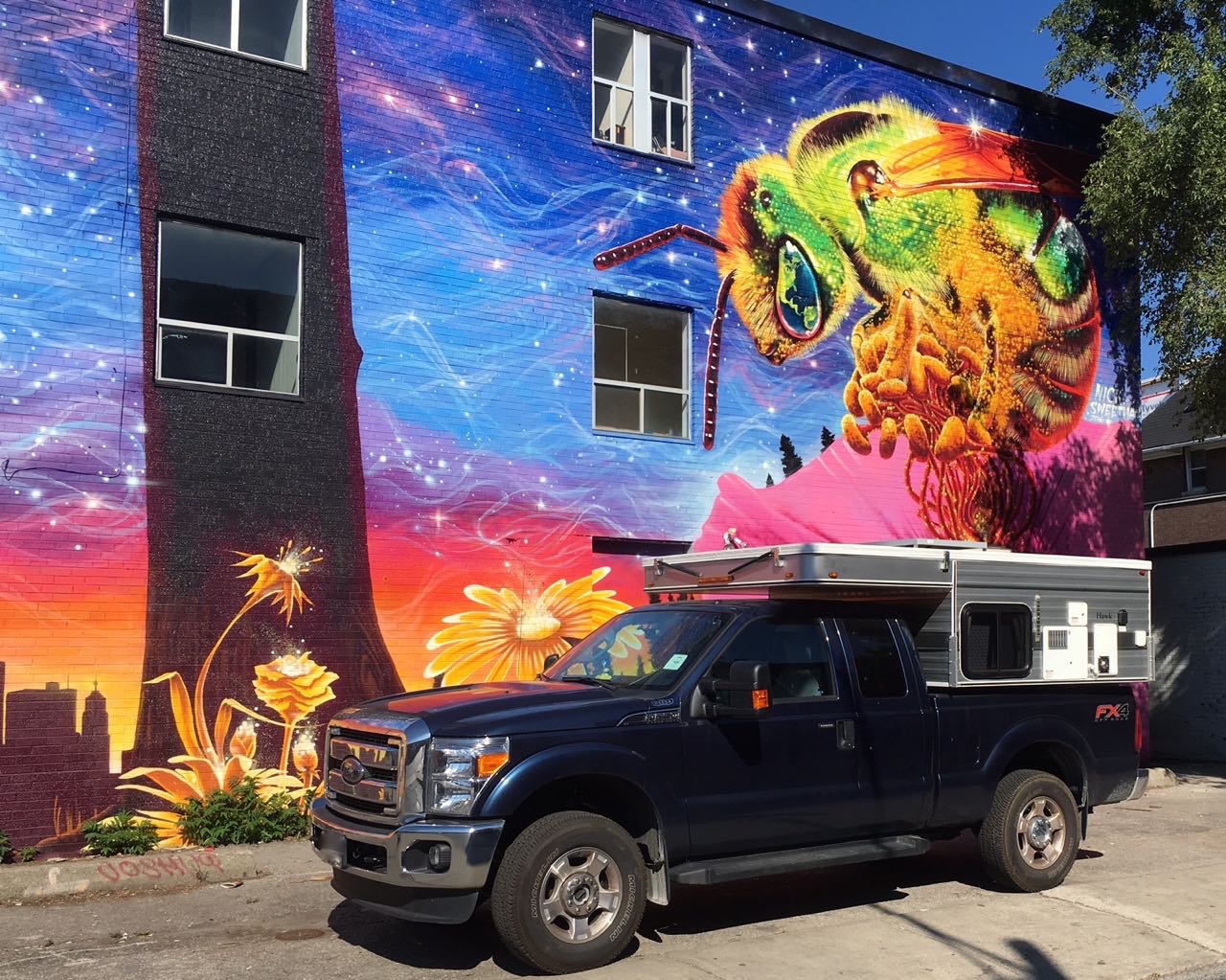 This is our new home! (gulp!)
Once the decision was made to take a break from our everyday and head south, we then had to come up with a means of propulsion.
Could we buy a cheap boat, learn to sail and head for the Caribbean?  We went so far as to take some sailing lessons but quickly realized that even if we survived (which was unlikely) the marriage surely would not.
Do we just grab a couple back packs and chicken bus our way through Latin America? We've done that a bit in our youth and while an inexpensive option we quickly tossed the idea in search of a little more comfort.
Could we bounce our way down the Pan American Hwy from guest house to guest house in Sam's Fiat?  Cheap on gas but more than a little snug. We wouldn't be able to take any gear or get off the beaten path at all.
In the end it came down to either a Jeep Wrangler with a built in pop up tent or a pick up truck with a truck camper.
A research road trip down to the Overland Expo in Asheville, North Carolina where it rained for three days and temperatures got in to single digits (Celsius) made the decision for us.
We would need a vehicle that would allow us to get out of the elements, not just to sleep but to cook and hang out when the weather called for it.
A lightweight Four Wheel camper in the bed of a 4 x 4 pick up truck will give us the vehicle we need to get off of the main roads while still providing some comfort in our living space.
We went with the 3/4 ton Ford F250 Super Duty Pick Up to handle the payload of the camper, passengers and the toys we wanted to bring along.
We outfitted our camper with an 80 litre 2-way fridge, two burner cook top, sink, water heater and outdoor shower, 160 watt solar panel, forced air propane furnace, skylight, fan, interior and exterior lights and an awning.
We purchased the camper from Mario at AT Overland in Prescott, Arizona and in March headed south in the truck to pick up our new home.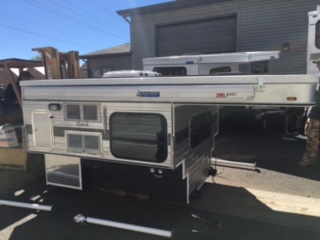 Time will tell if we chose the right set up but the trip back from Arizona and a subsequent checkout trip to the Kentucky Derby worked out just fine.