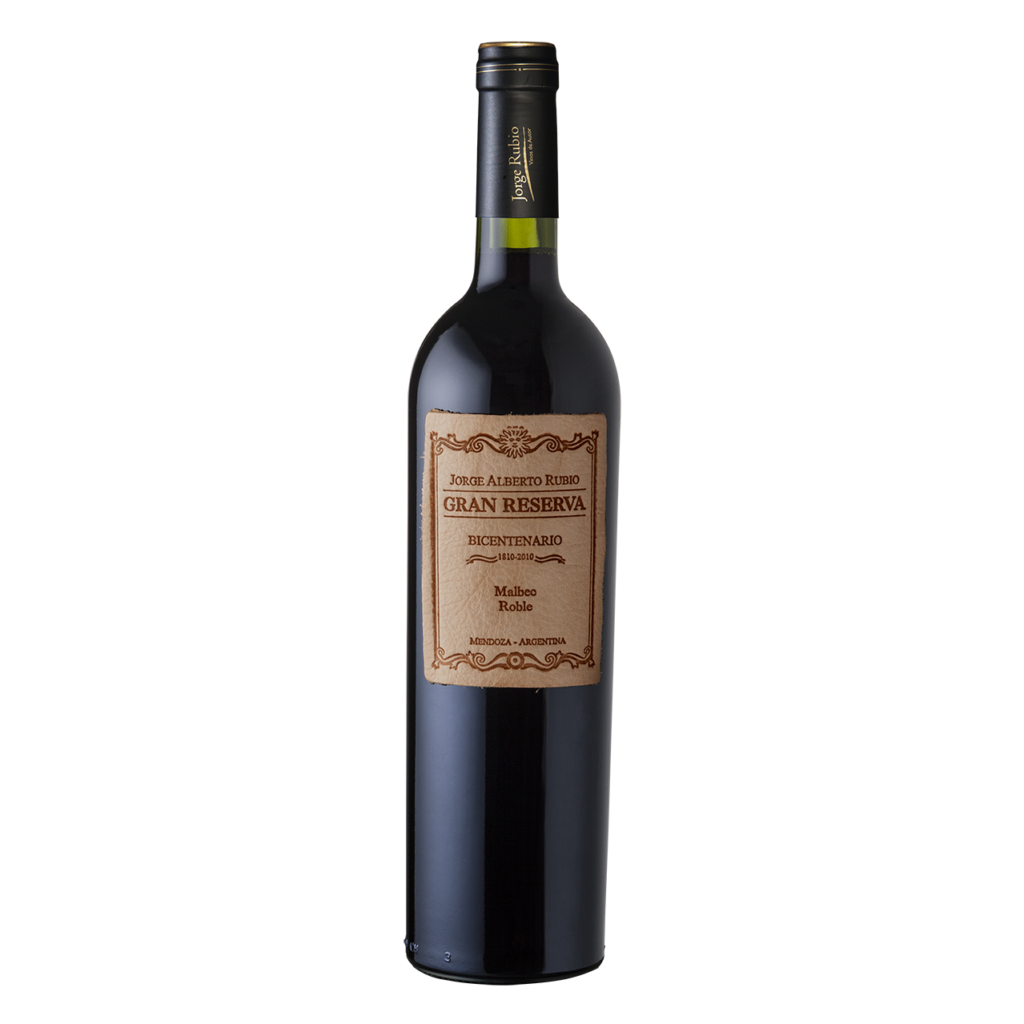 Jorge Alberto Rubio's award winning, Gran Reserva is made from grapes carefully selected from the best vineyards of the South Oasis of the Atuel. Fruits are chosen for health and size and maceration is prolonged, developing unique and outstanding aromas and flavour.
Aged in 1st use French oak barrels for 12-18 months, it is a reddish-purple elegant wine of medium intensity, vibrant and complex aroma of toasted vanilla, coffee and dried fruit.
A soft wine with good body, pleasant tannins and good acidity. It has a slight final taste of roasted coffee, characteristic of its aging in oak barrels and a long complex finish.
Ideal for game meats like duck, deer and lamb, red meats, and hard cheeses.
14% alc./vol.
750mL bottles, 12 bottles/case