The State of Oaxaca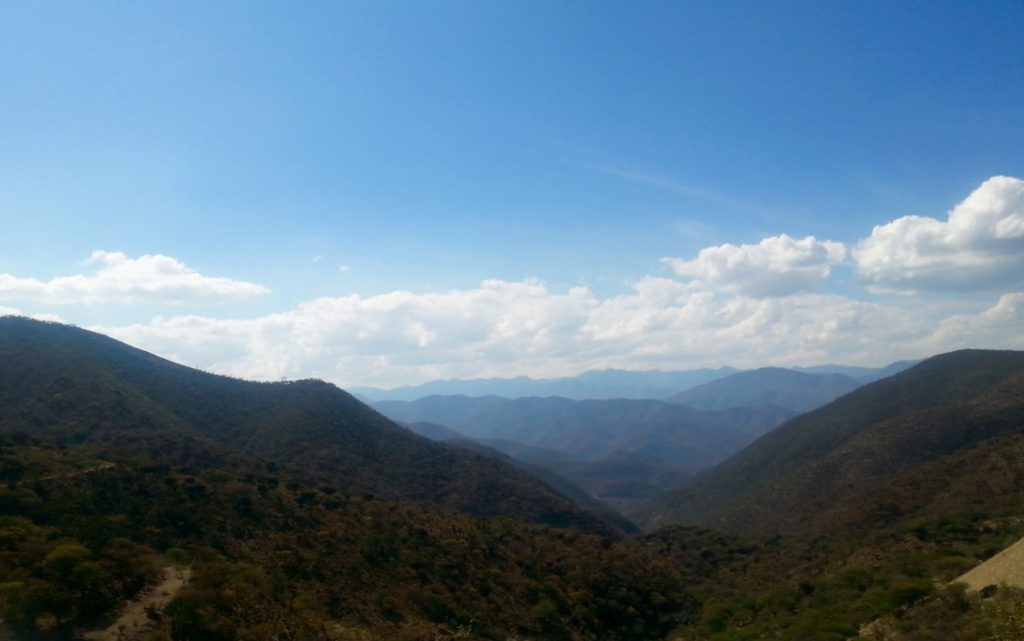 We make our way to Oaxaca City for our first of two visits to the culinary capital of Mexico.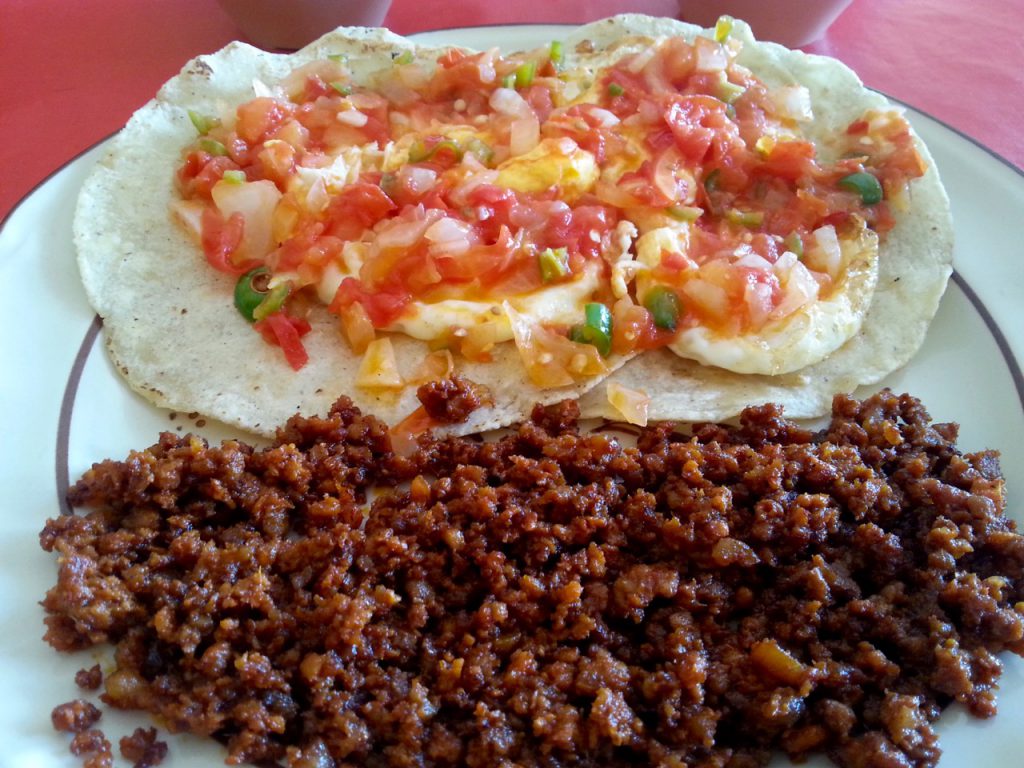 Our favourite breakfast of the trip…Huevos Rancheros con Chorizo.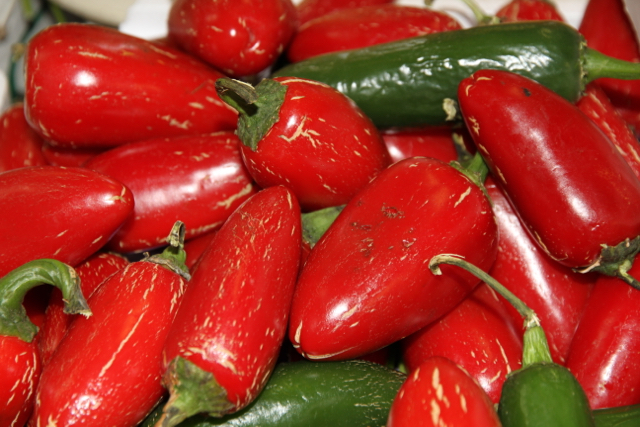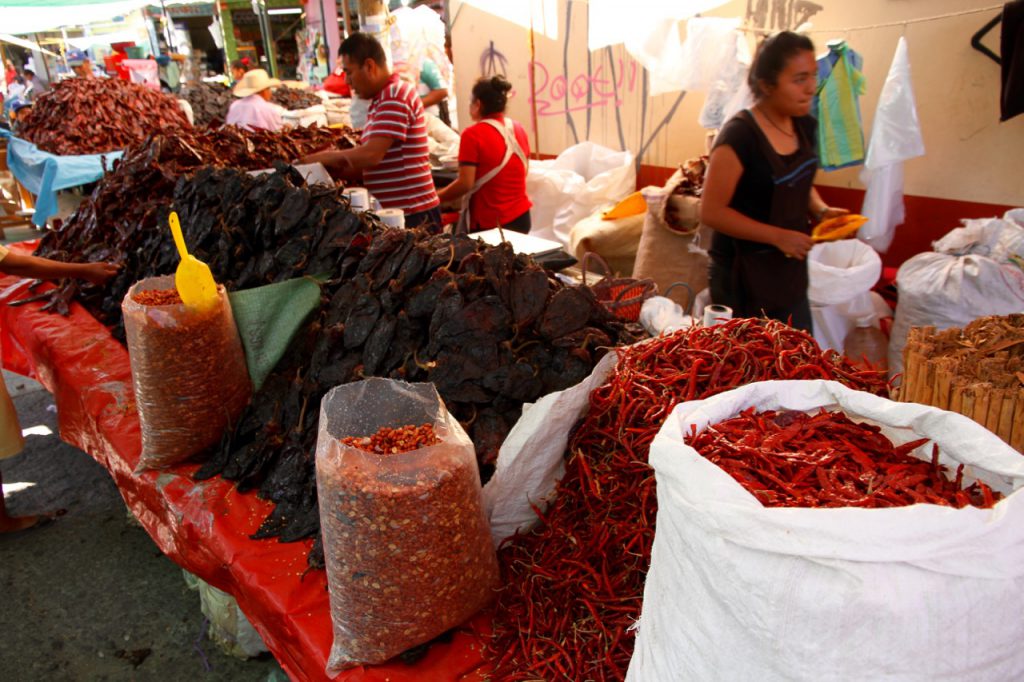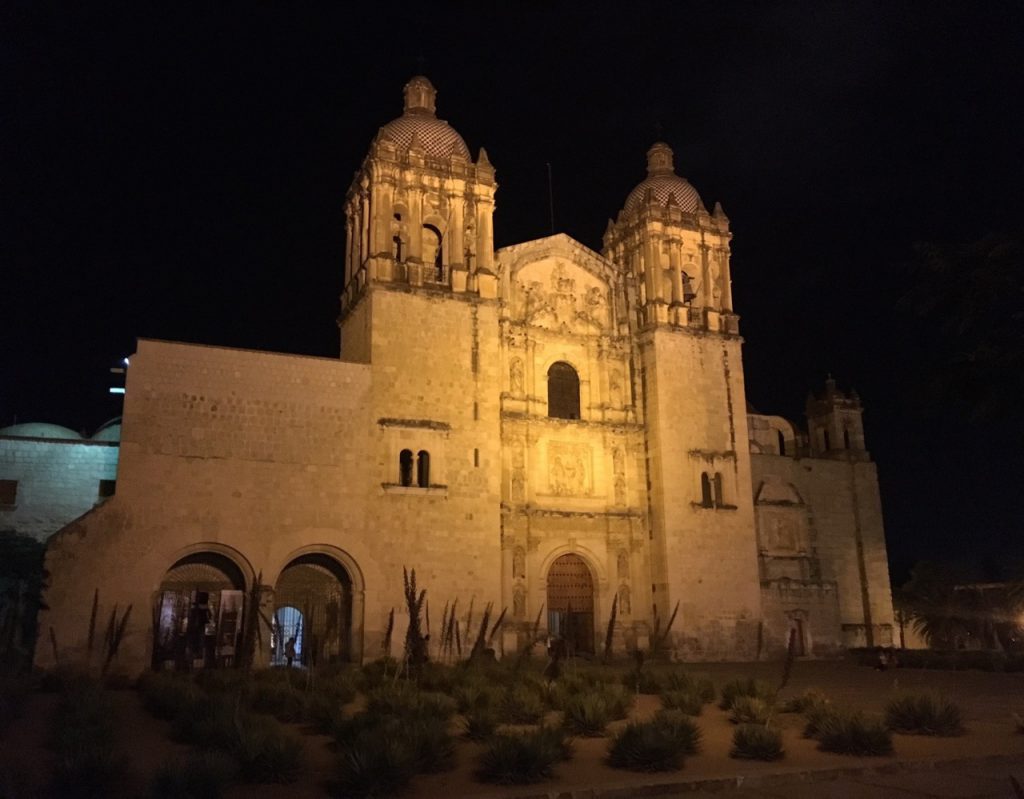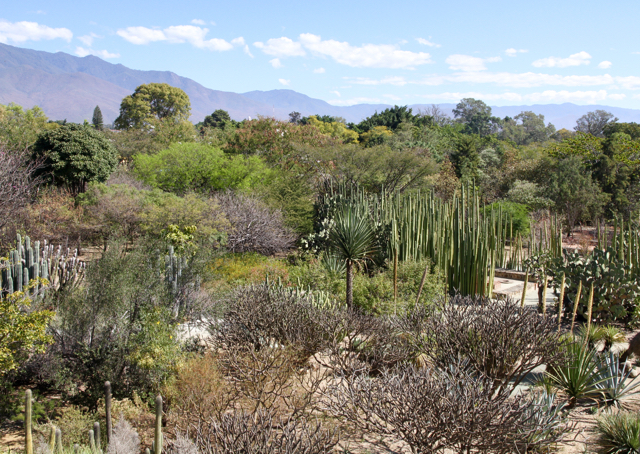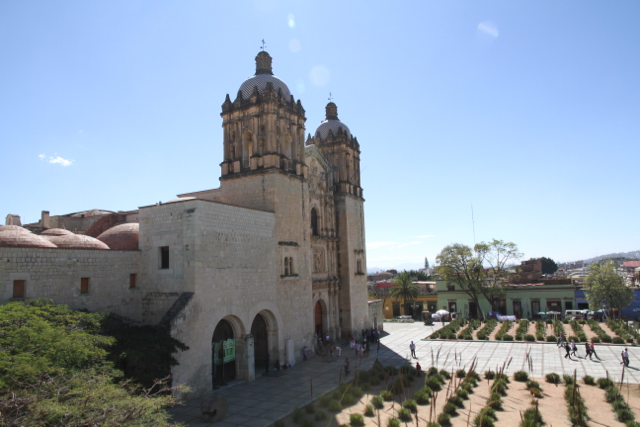 We will be back again in a couple weeks when Mom comes to town for Christmas.
But for our first visit, we eat our way around town…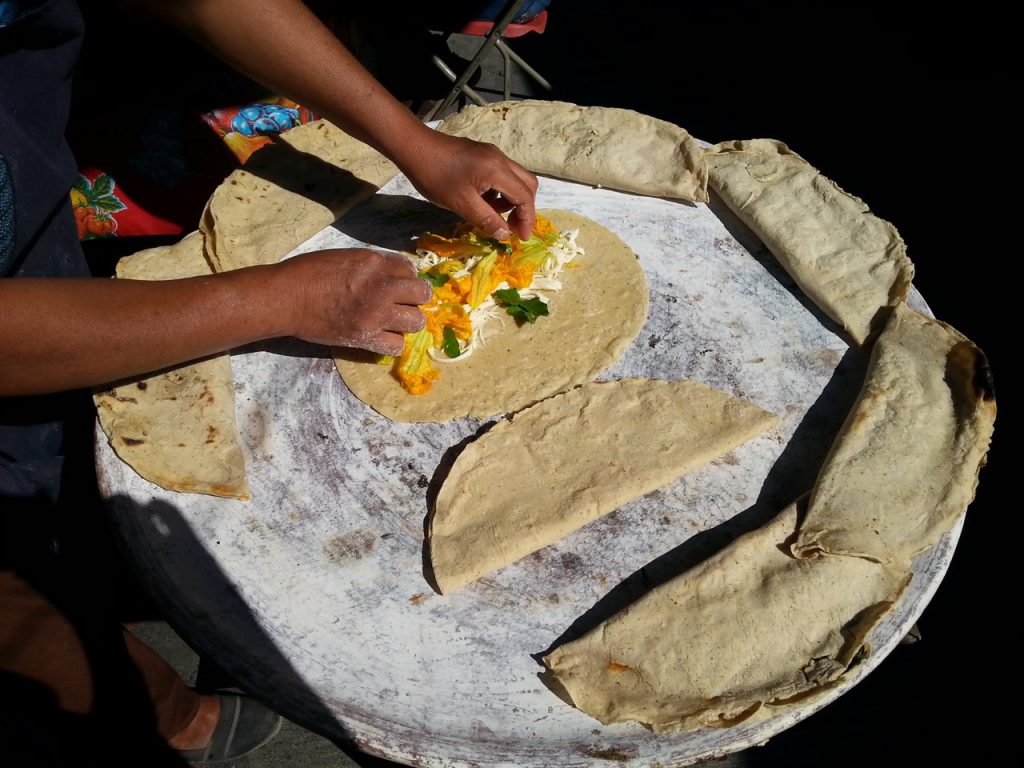 Zucchini Flower and Oaxaca cheese quesadillas on the comal. Sam's favourite.
The Juarez market has this great smoke filled corridor of cooked meat stalls.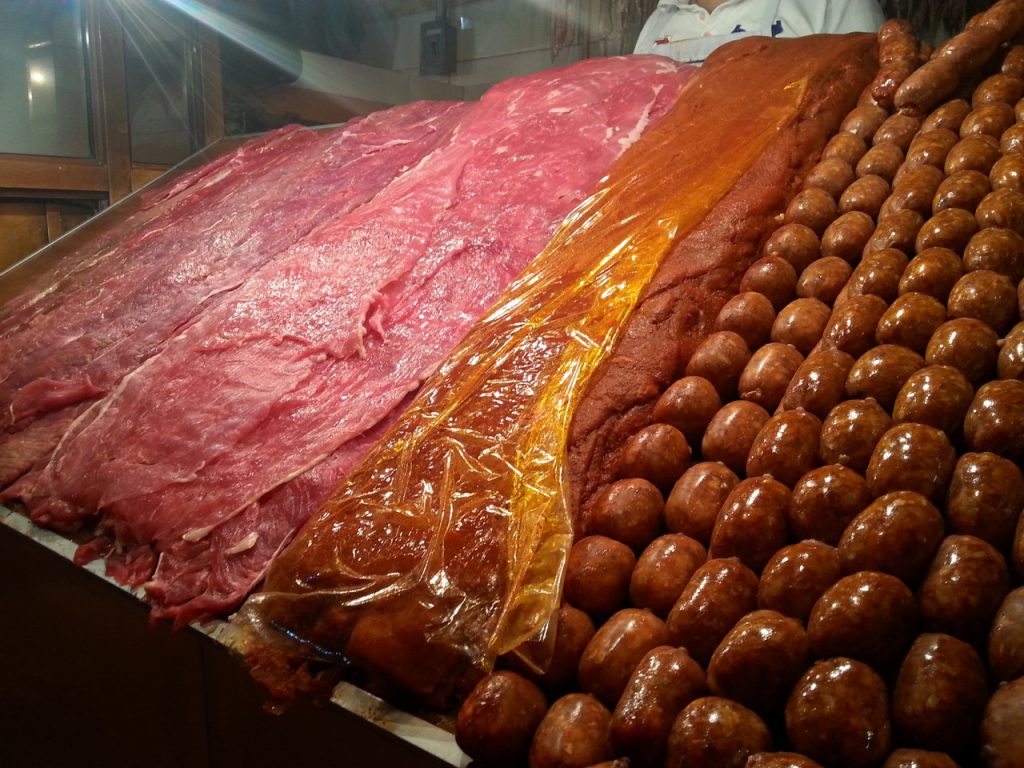 Choose from Tasajo (air cured thin strips of beef), Cecina (thinly sliced salted beef or pork), Chorizo sausage or tripe and have it cooked up on the spot.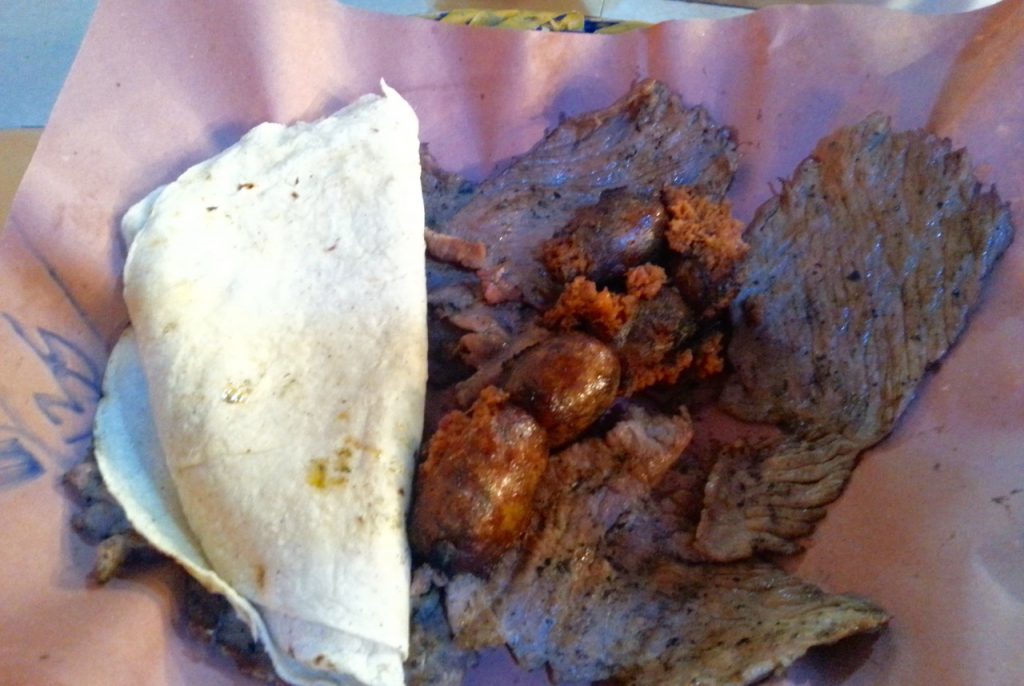 …served on a piece of construction paper.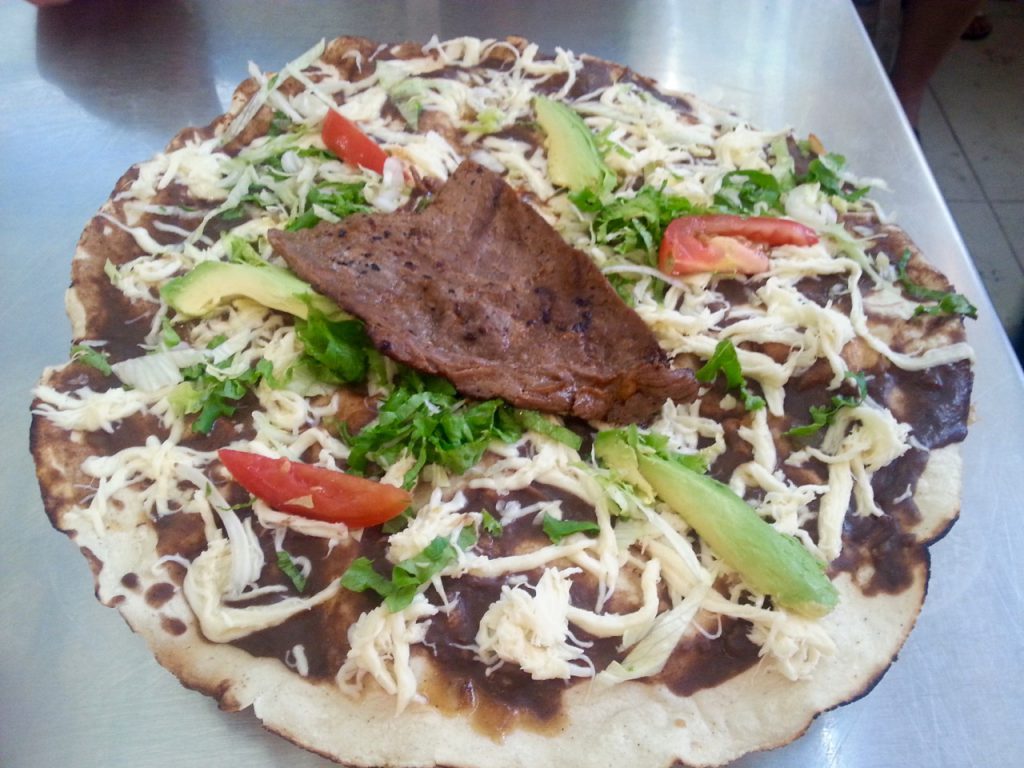 Tlayuda – A Oaxacan Favourite – A crisp jumbo tortilla covered in asiento (pork lard), refried beans, Oaxaca string cheese, avocado, tomato, cilantro and Tasajo.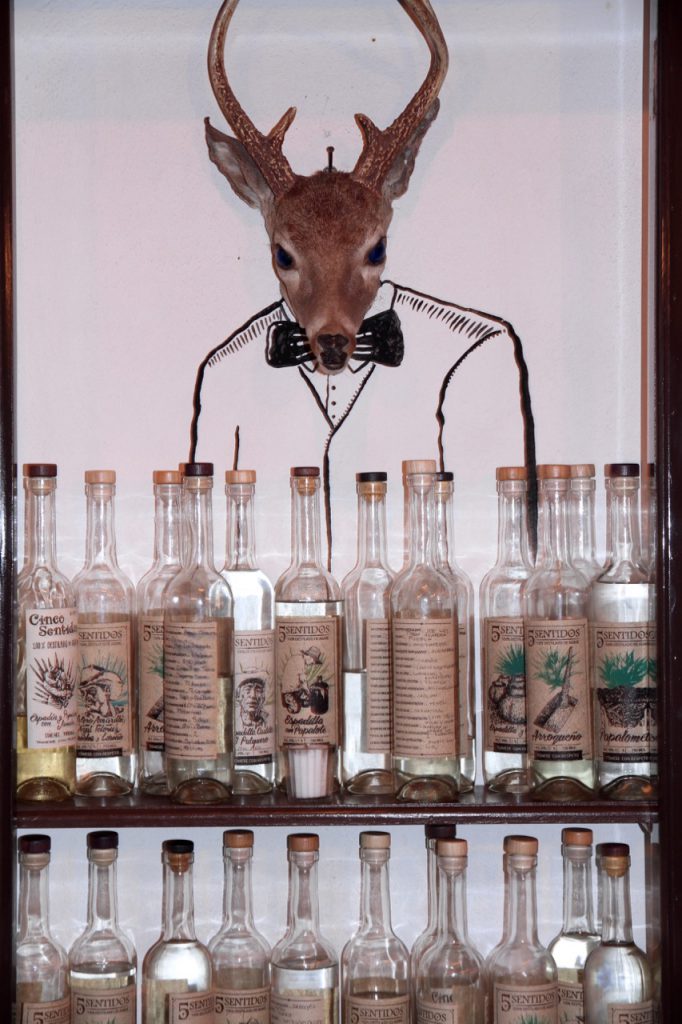 We got in some Mezcal tasting.
Our favourite type of Mezcal would turn out to be Mezcal de Pechuga.
A premium Mezcal whereby a raw chicken or turkey breast is introduced into the final distillation process.
I kid you not!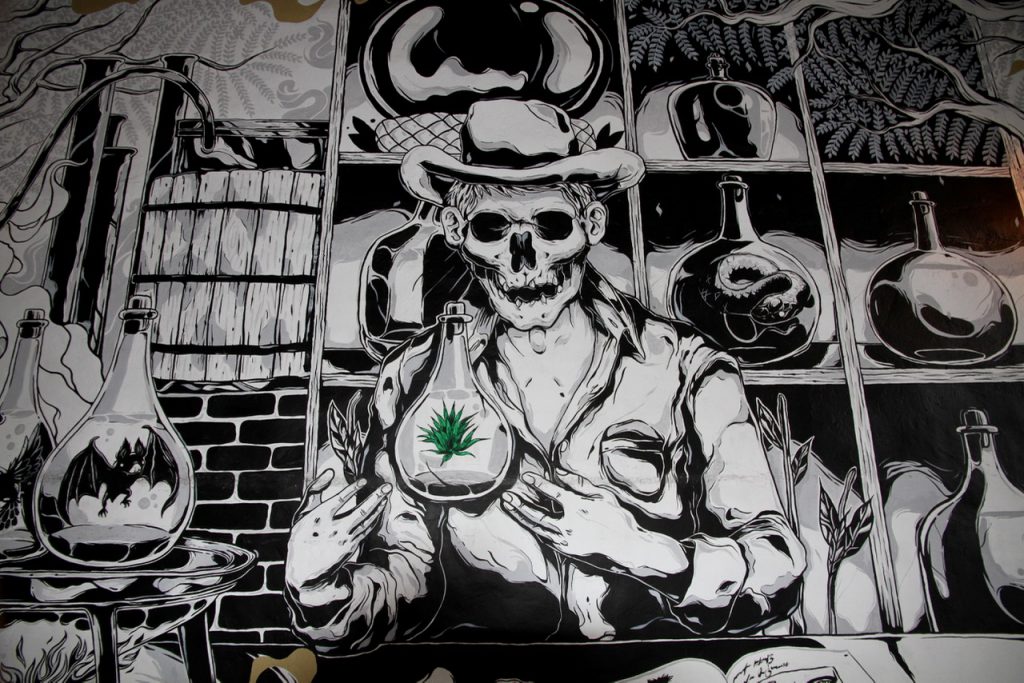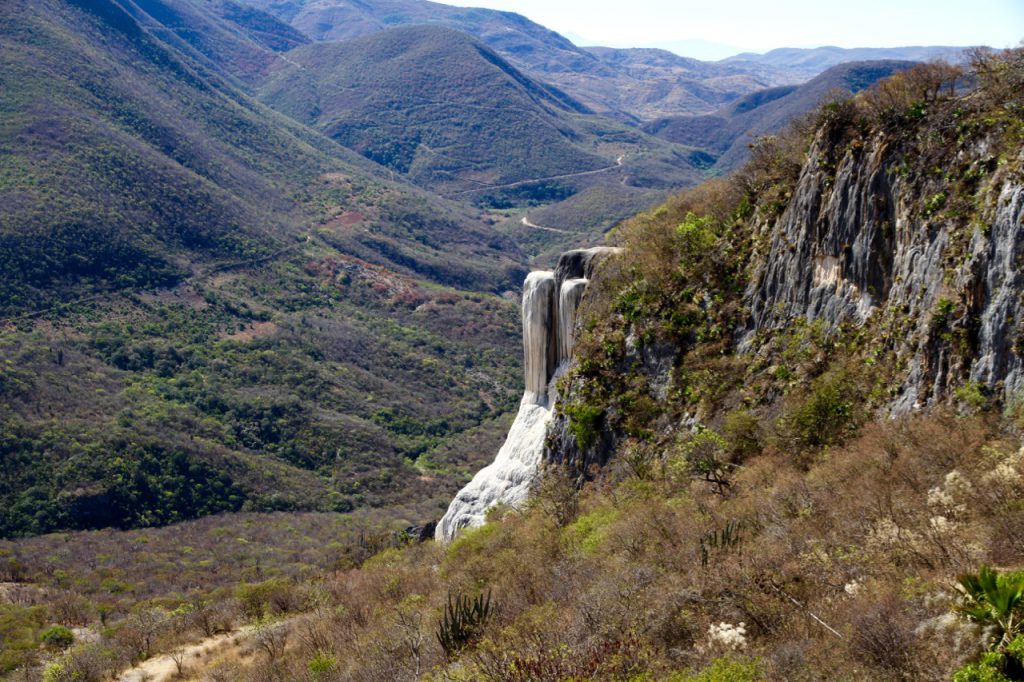 …We took a couple short road trips outside of town.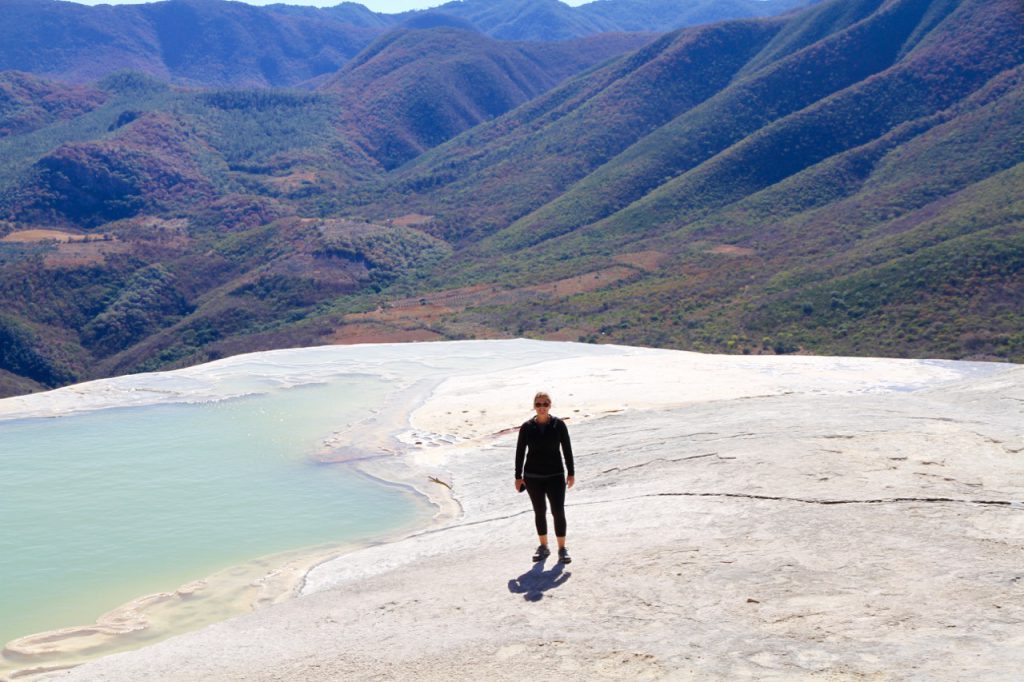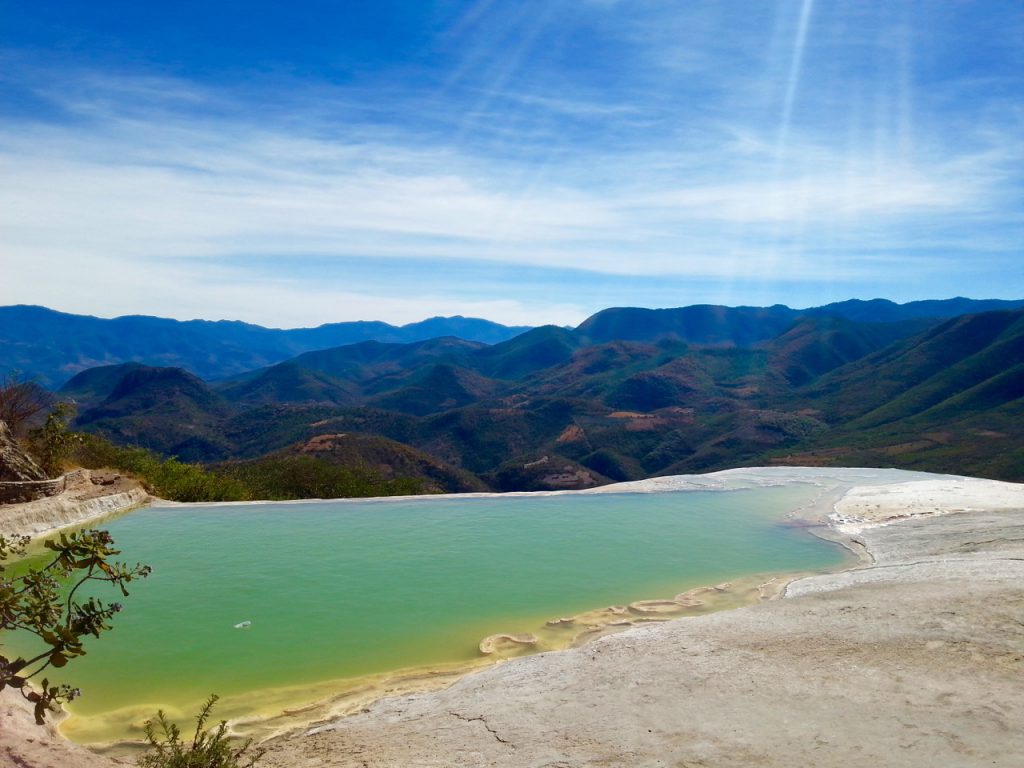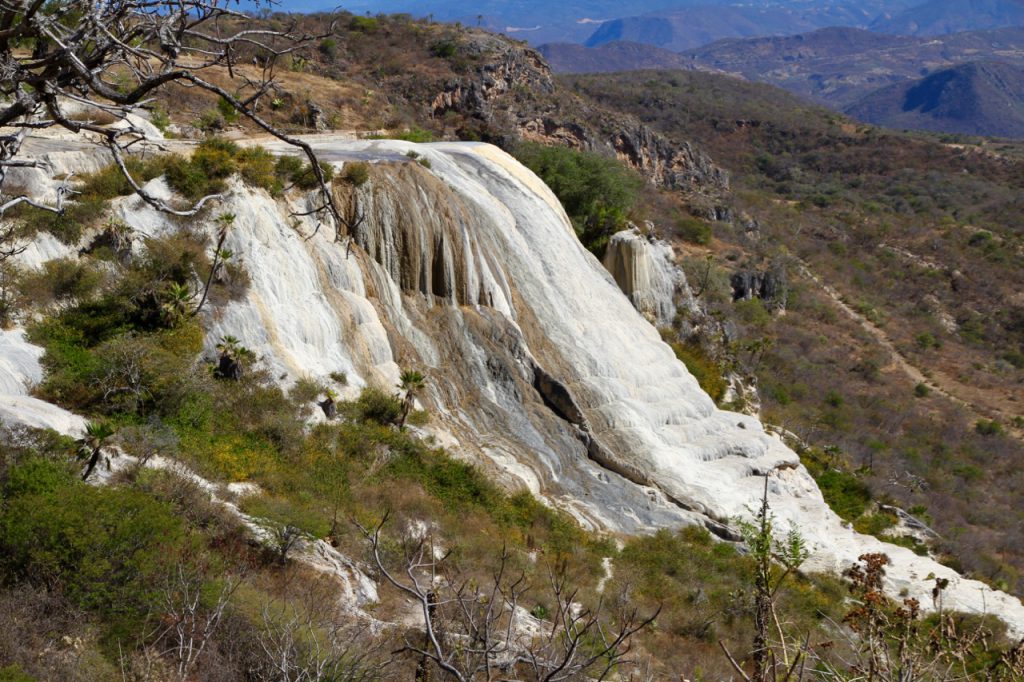 Hierve el Agua is a site of rock formations that resemble waterfalls, formed by a calcium rich spring that has poured over the rock face for thousands of years.
An invigorating hike down below the formations.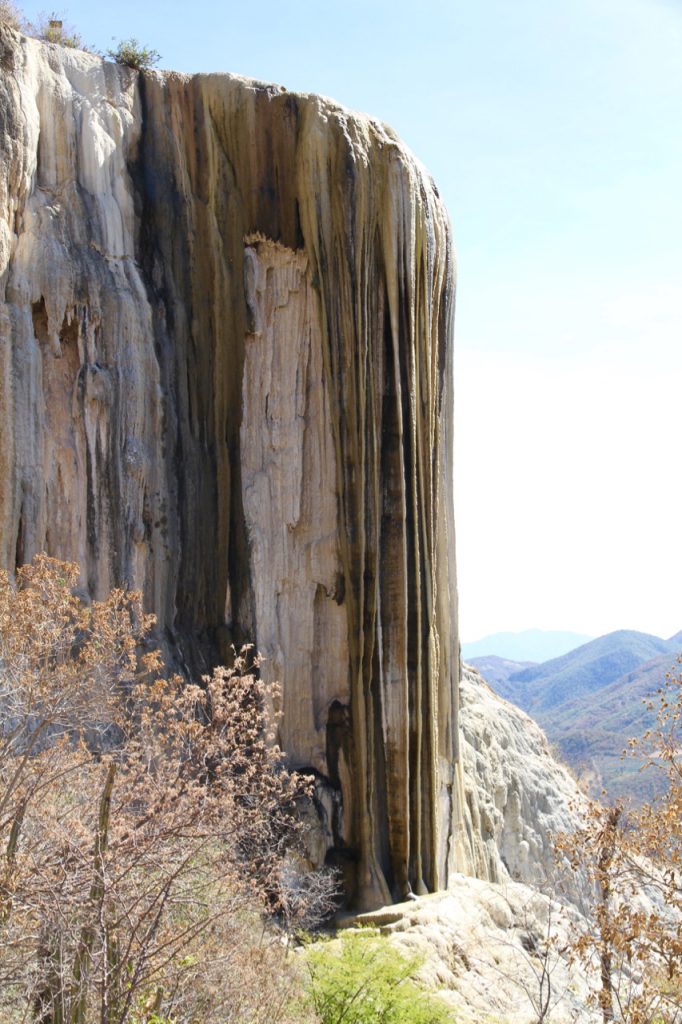 The Sunday market in Tlacolula was a highlight. You can buy just about anything here.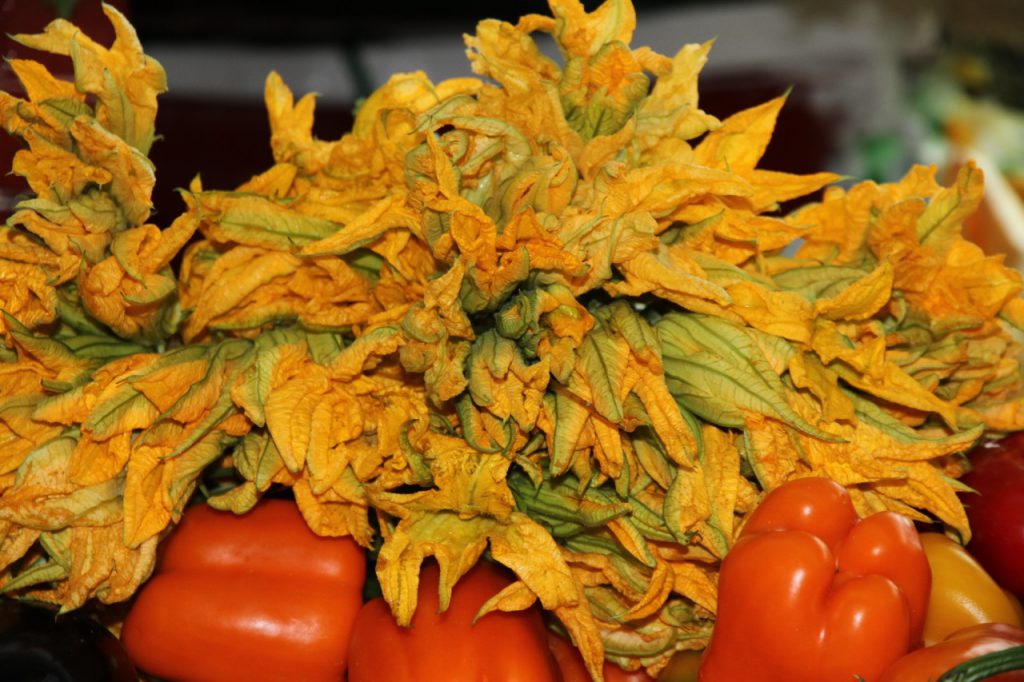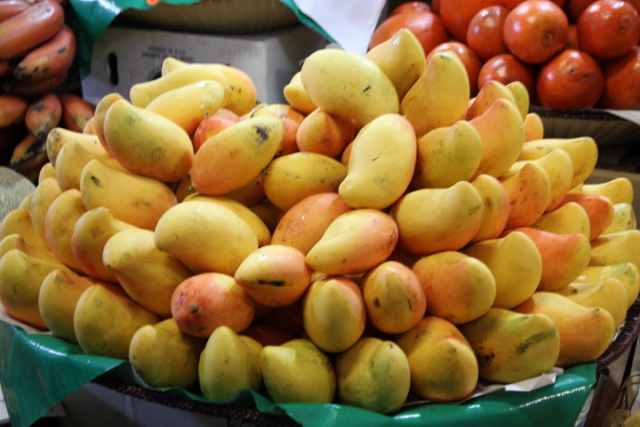 A feast for the senses.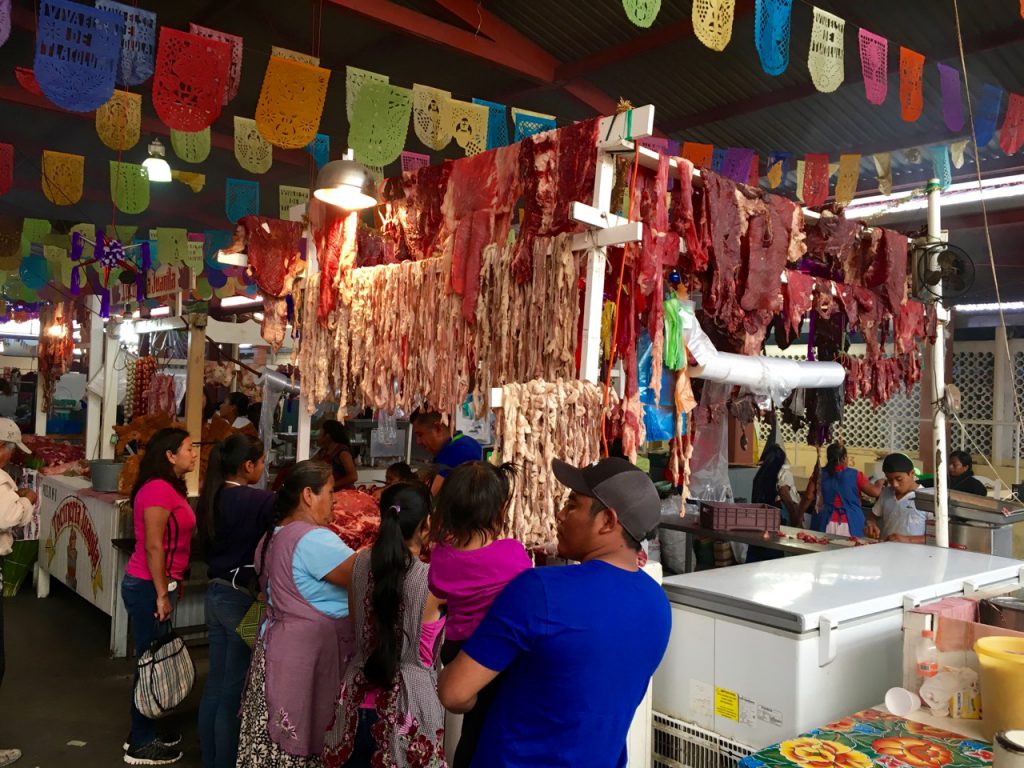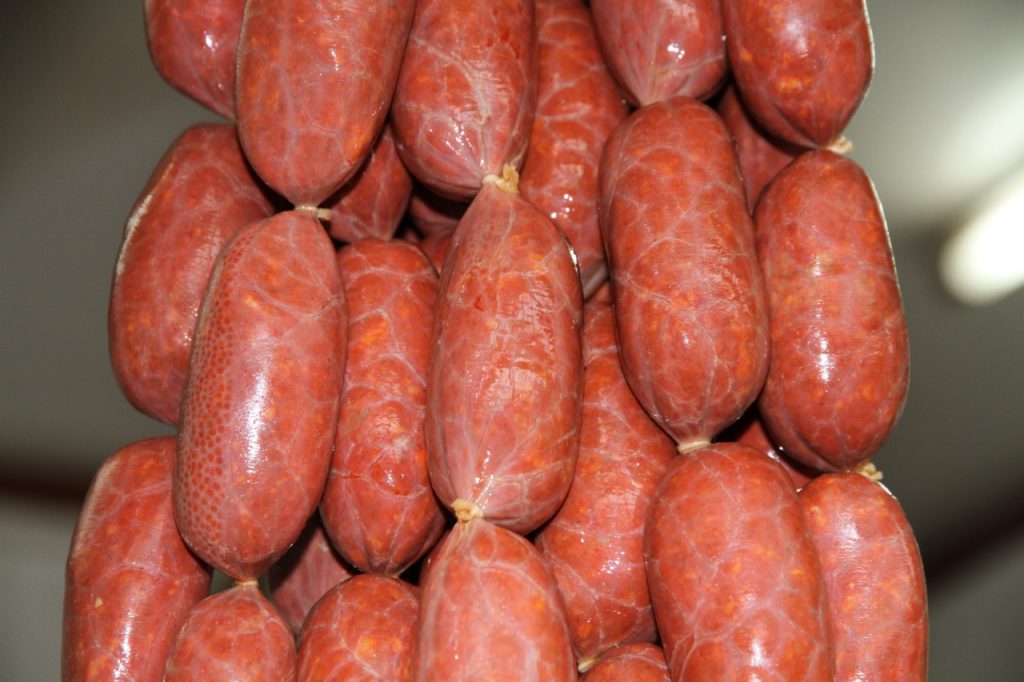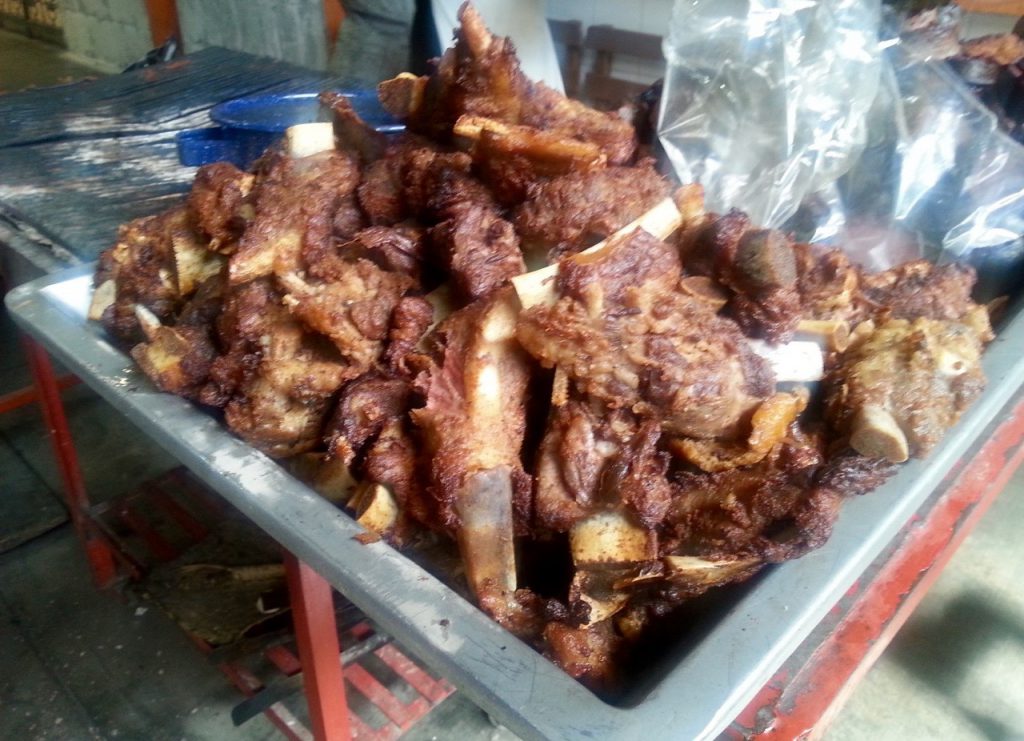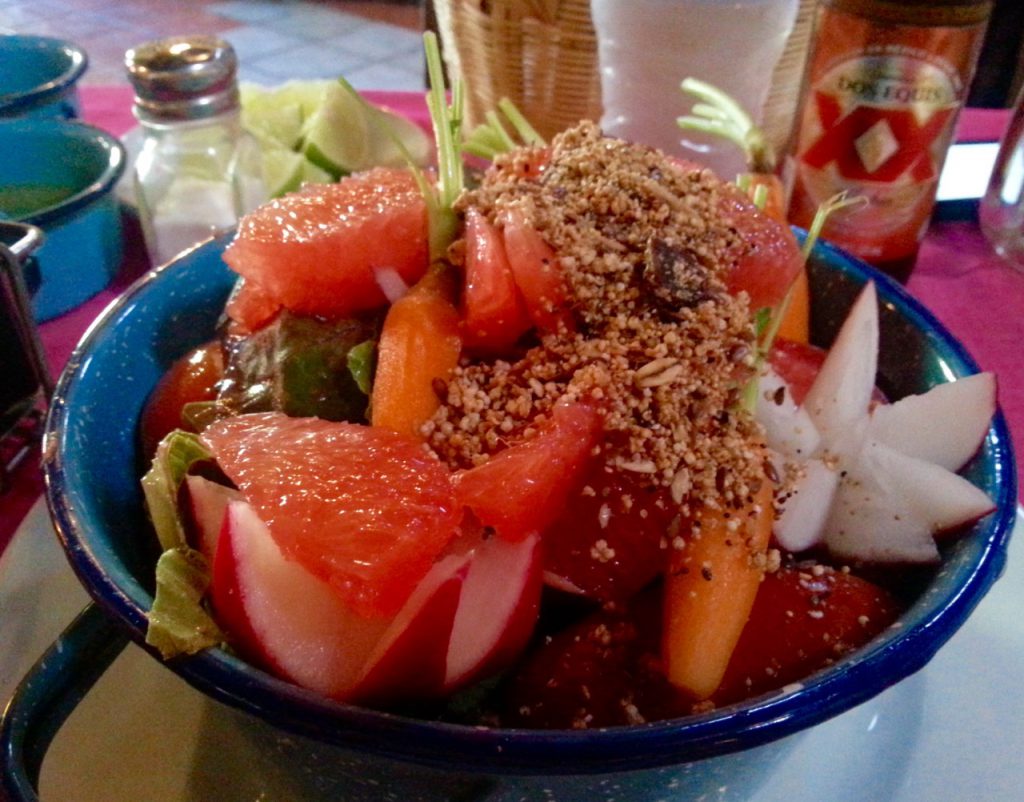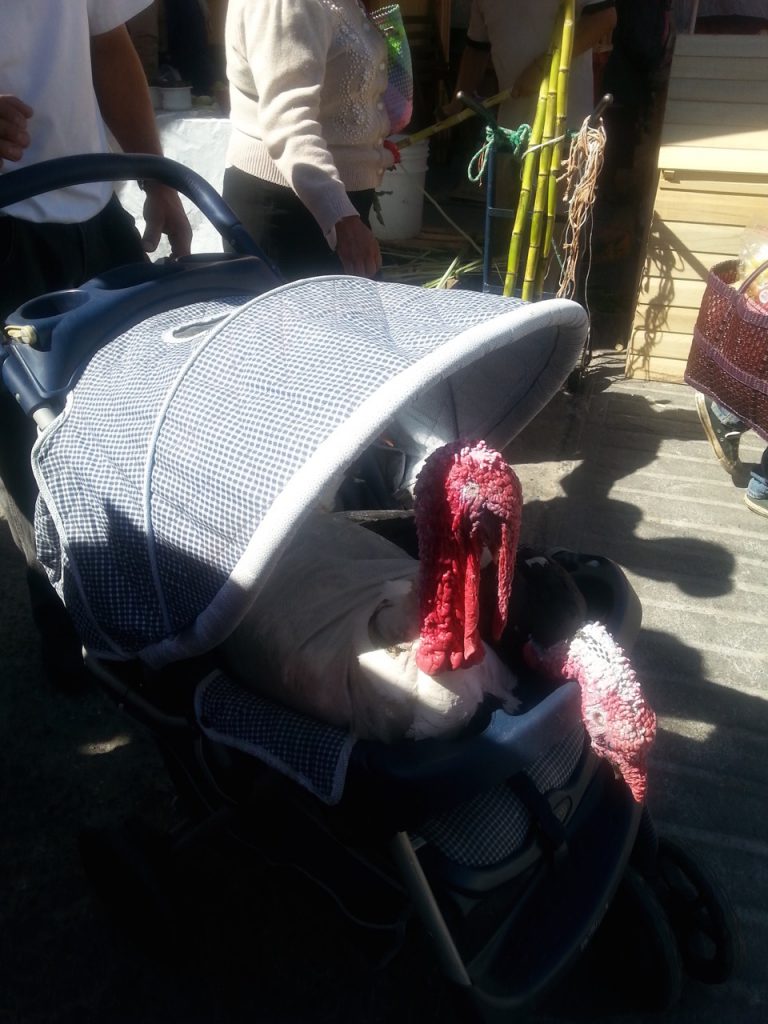 …and really ugly babies!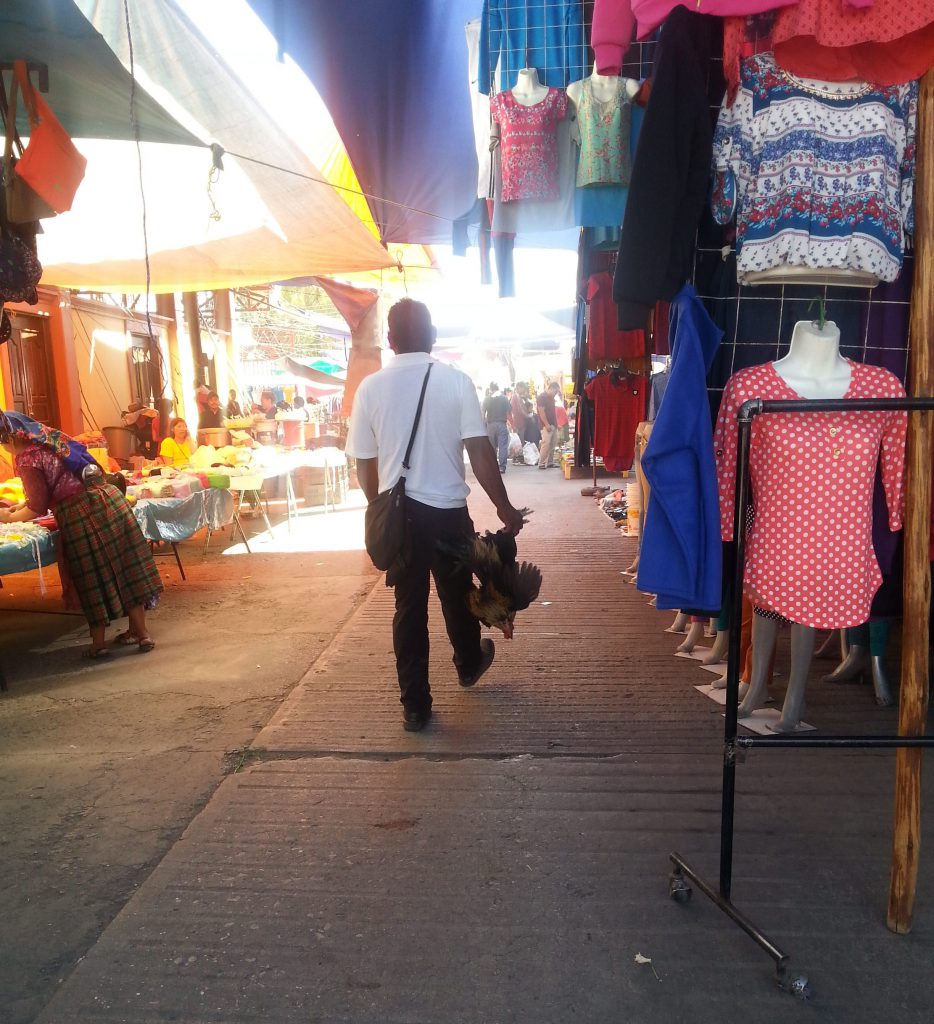 We then settle in for 5 days of Spanish lessons where we have some laughs, learn lots but retain very little.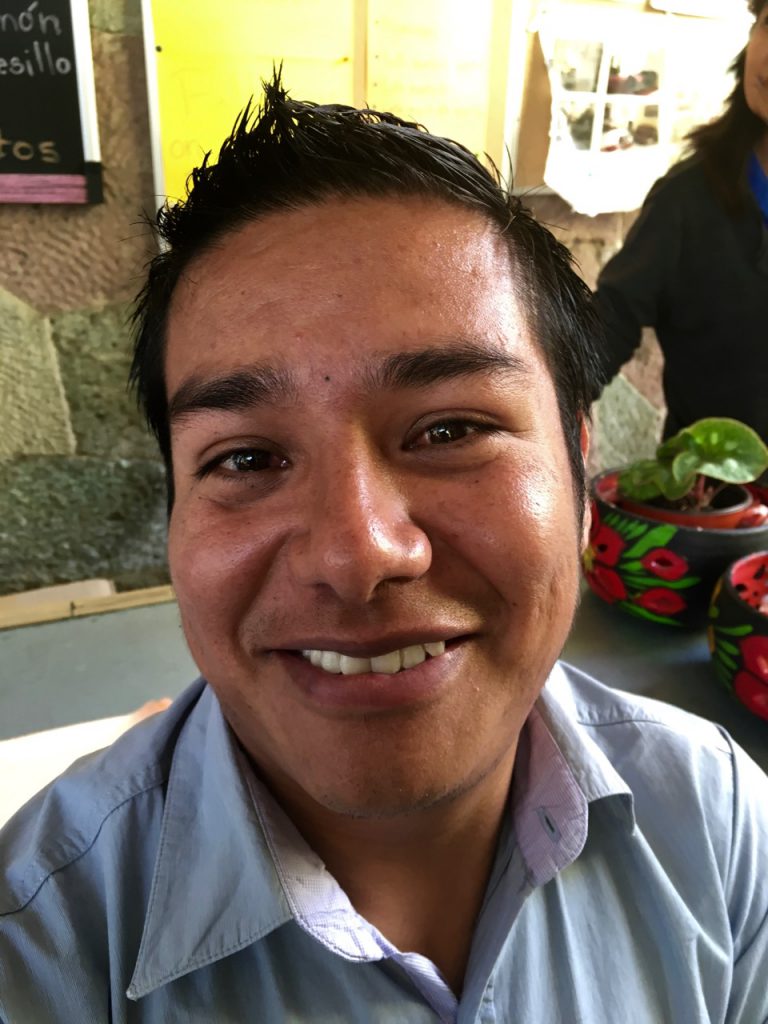 Manuel, our Maestro de espanol.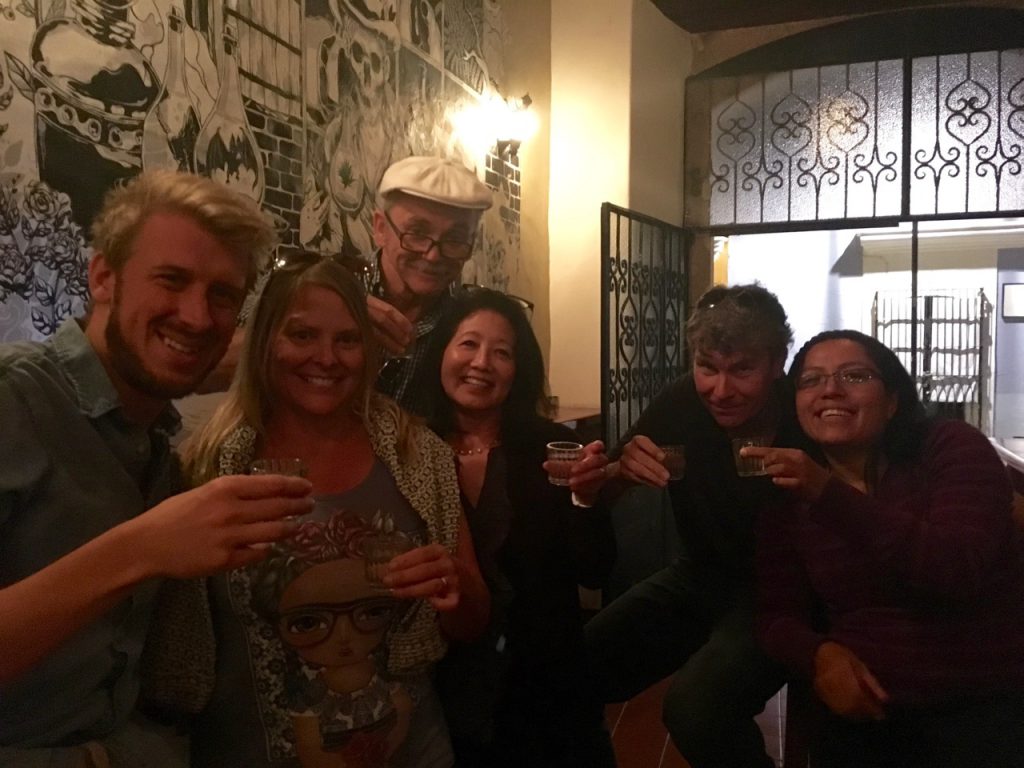 Mezcal with the Spanish class.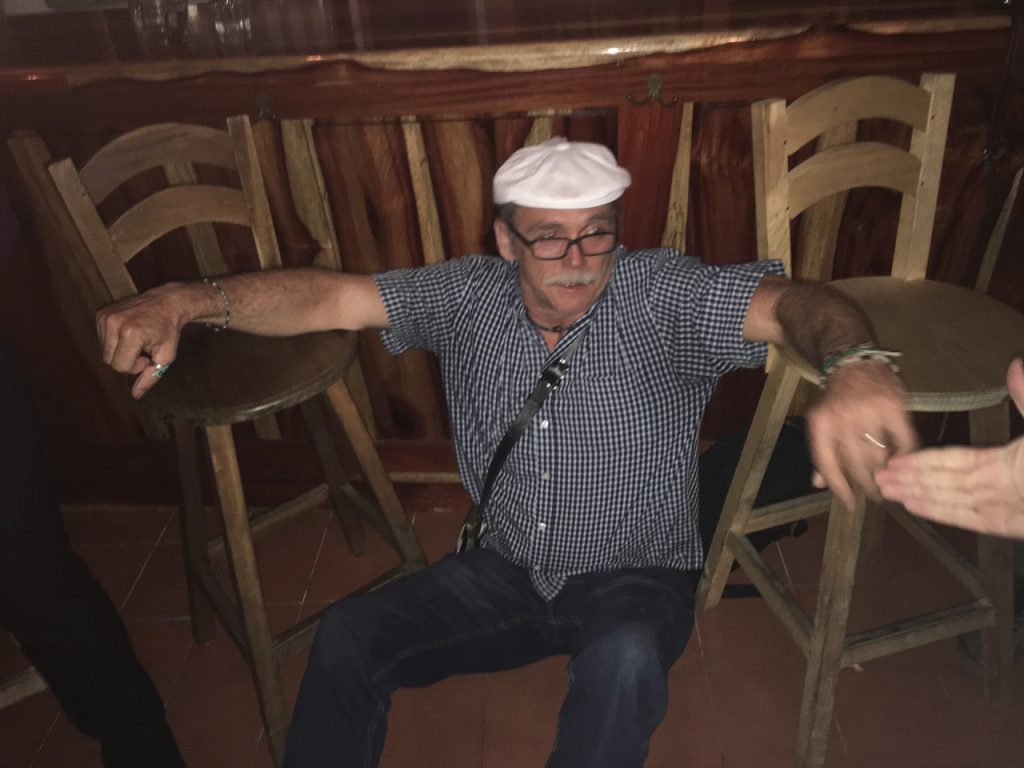 …Ok time to go.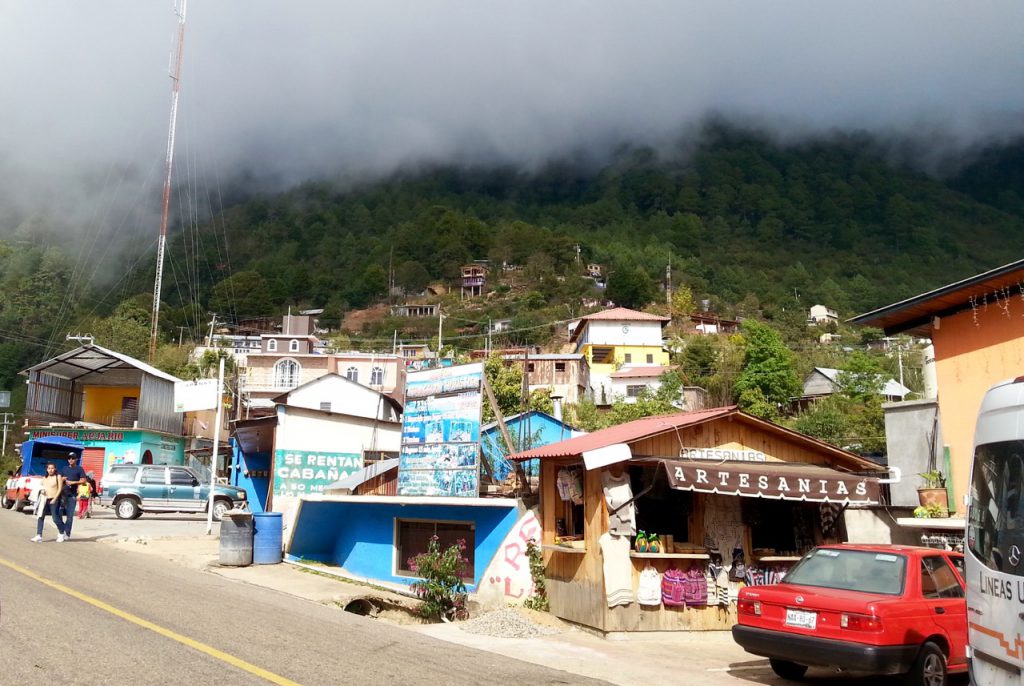 After just over a week in Oaxaca we make the 6 hour journey up and over the Sierra Madre del Sur stopping for a night to take in the cold air and views of the village in the clouds, San Juan Del Pacifico (@8,500 ft. above sea level).  We grab a cabin with a fireplace and great views for the night.  A perfect rest stop.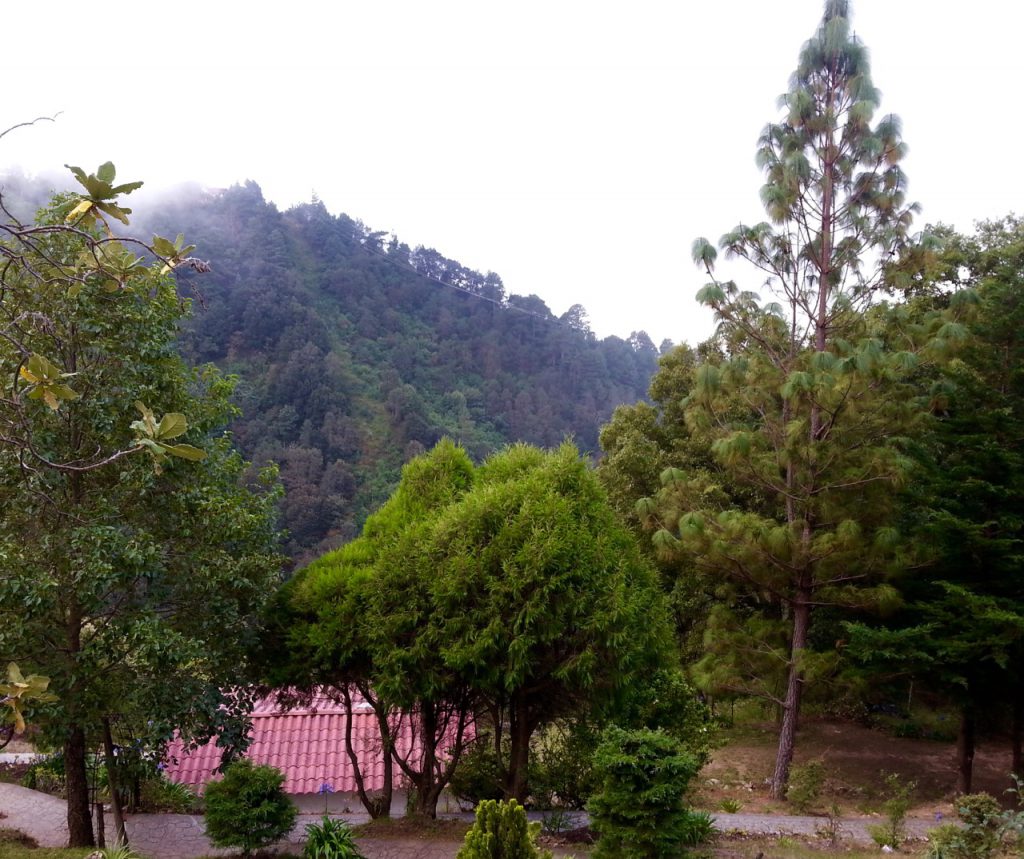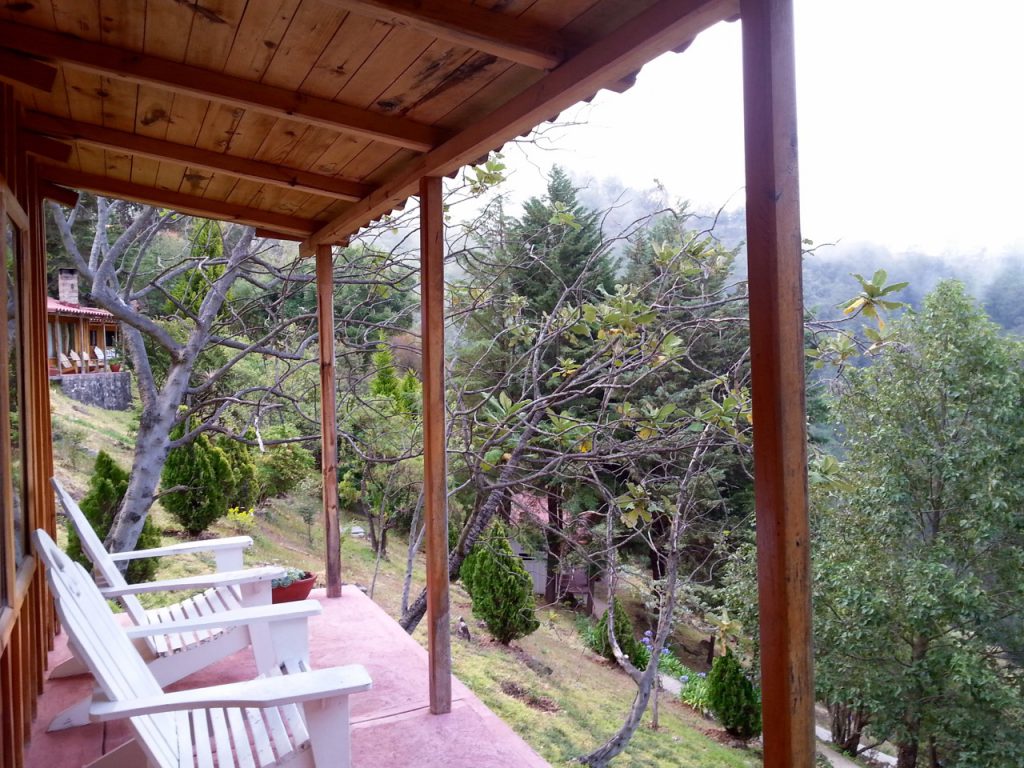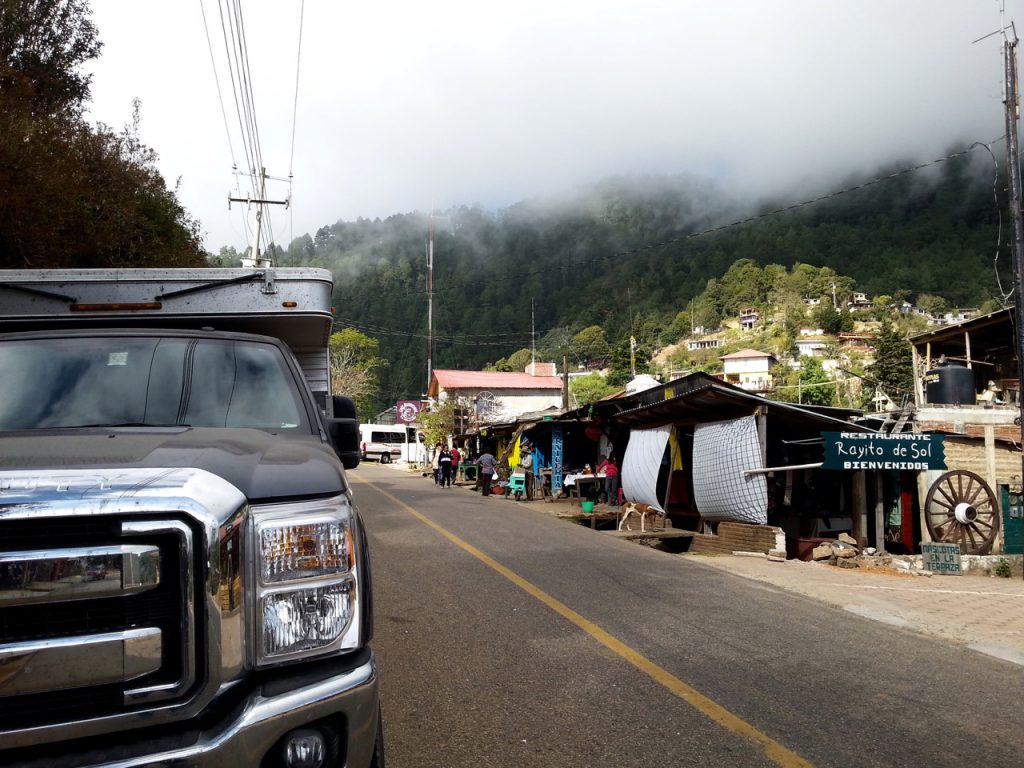 Down on the Oaxacan coast we have a few days until Mom flies in for Christmas so we head to the beach community of Zipolite.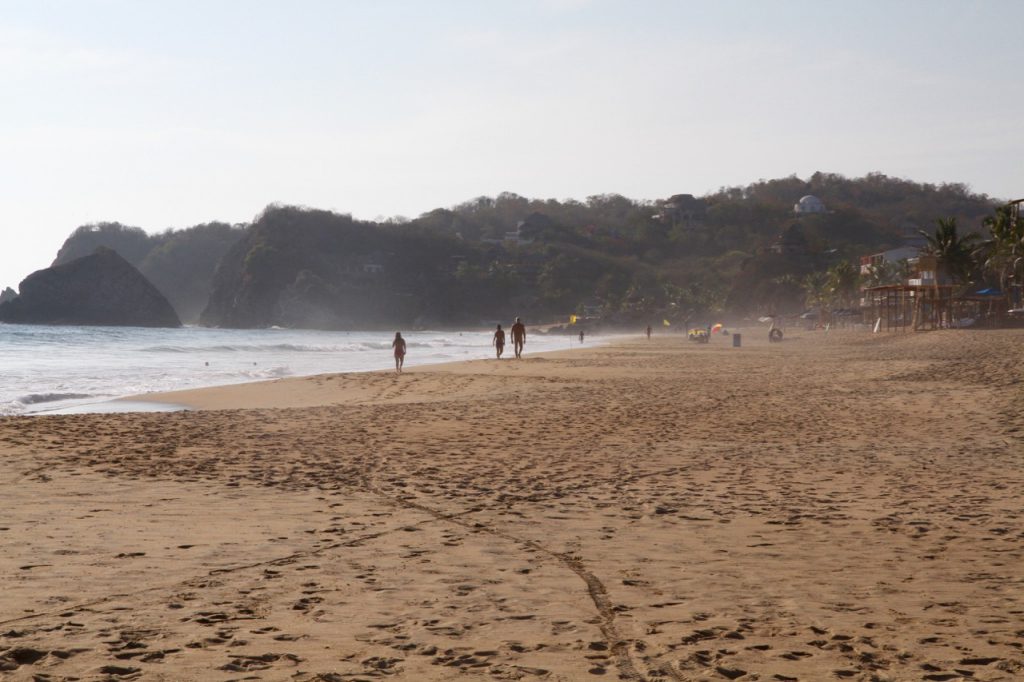 Zipolite is a super relaxed, anything goes beach town that has changed very little since the 70s.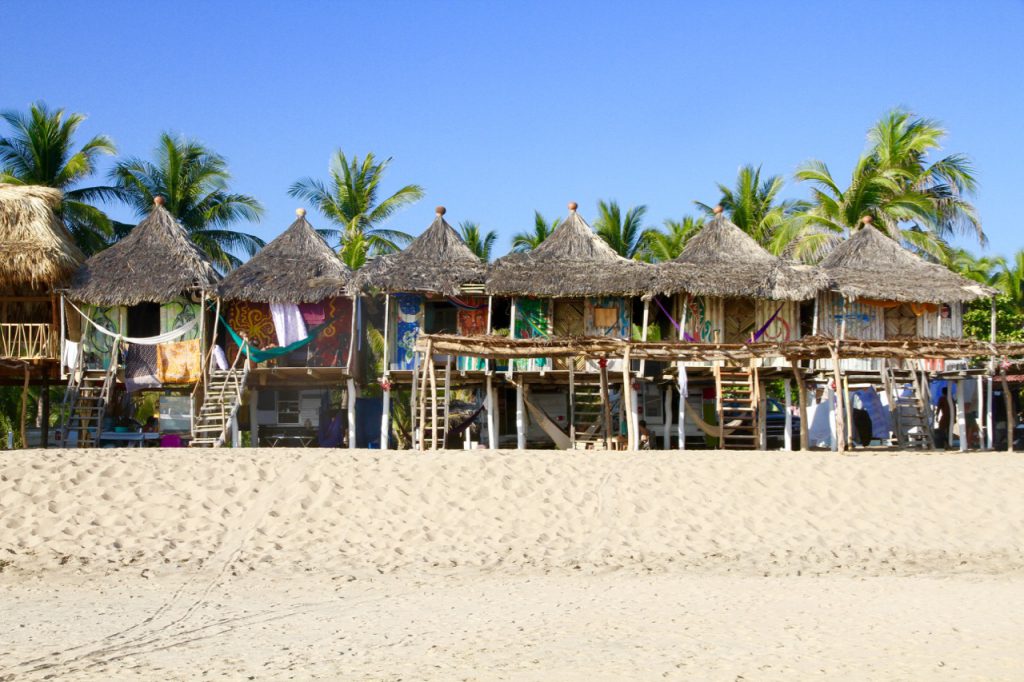 Rustic shacks line the beautiful beach.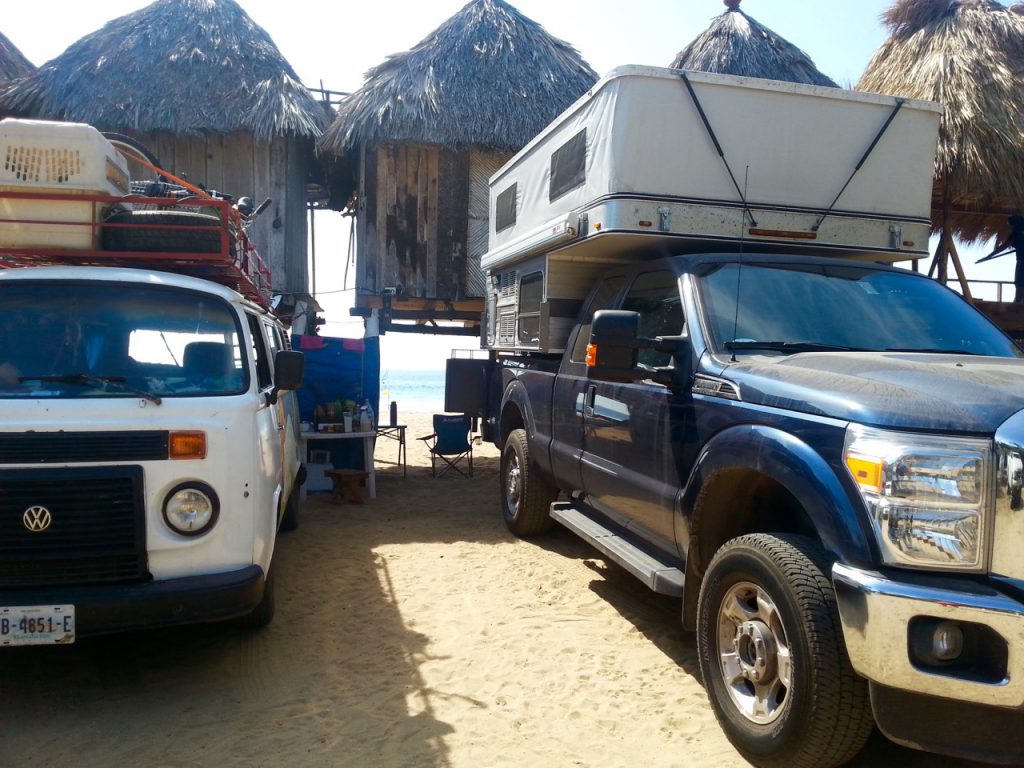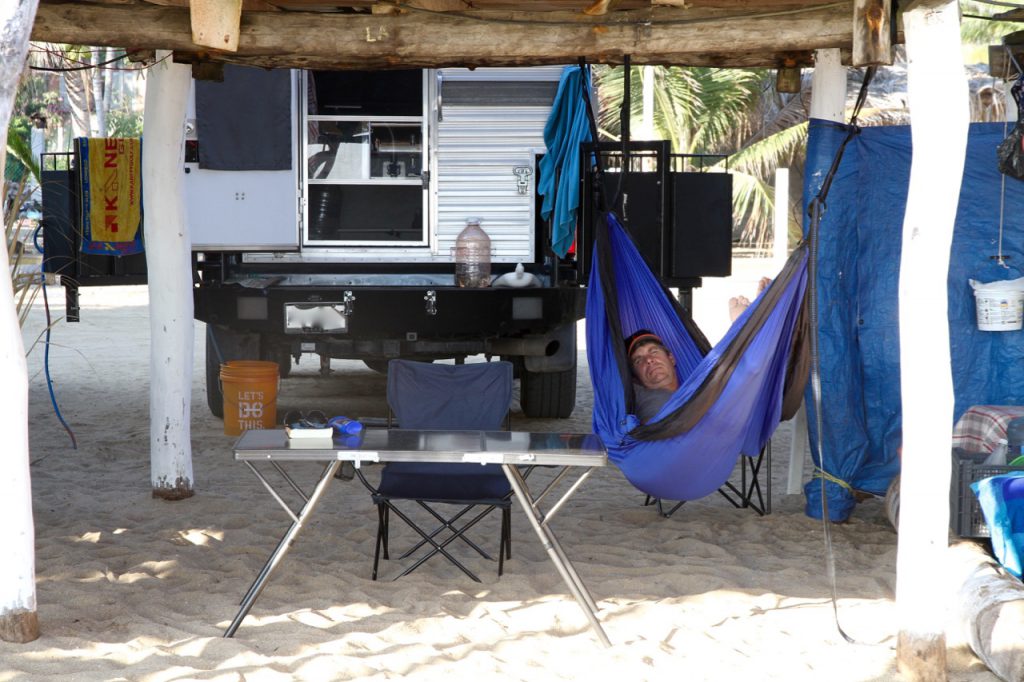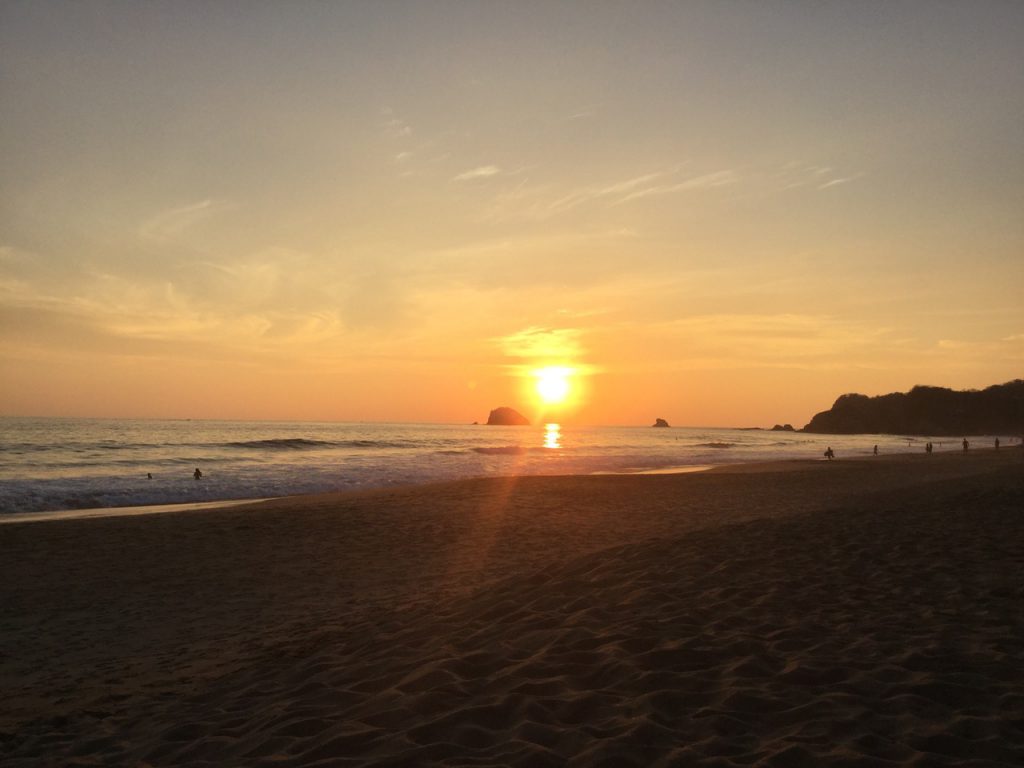 We had an excellent few days relaxing on the beach but as Christmas approached and the crowds of creepy naked people started to swell it was time to move on.
Off to Huatulco to pick up Mom for a Christmas visit.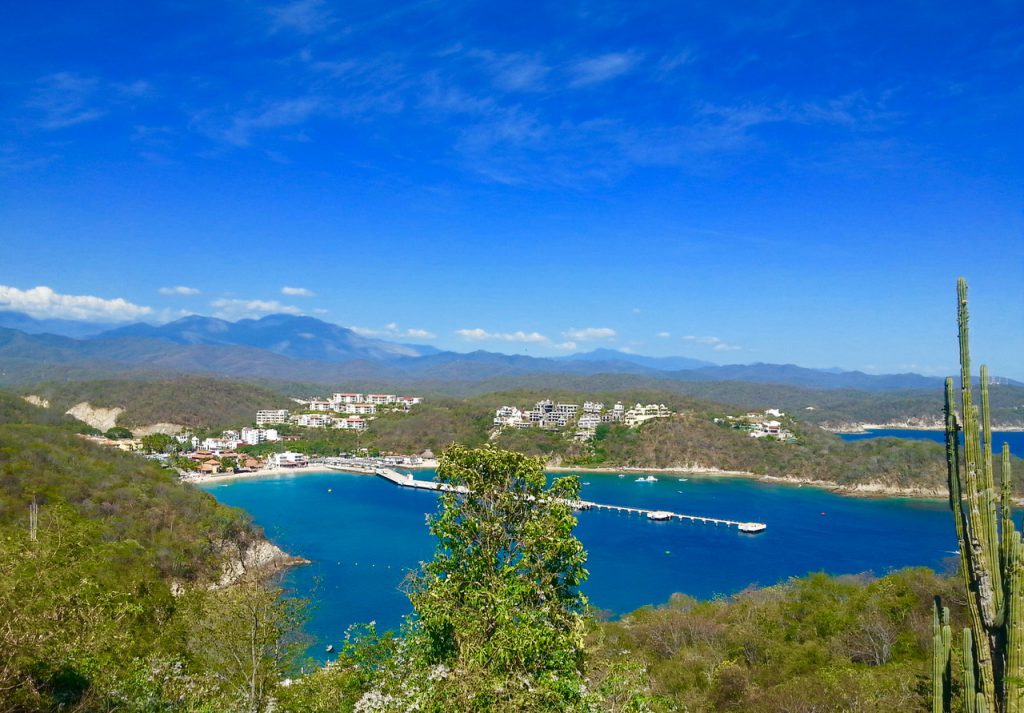 …and straight to the BIG margaritas!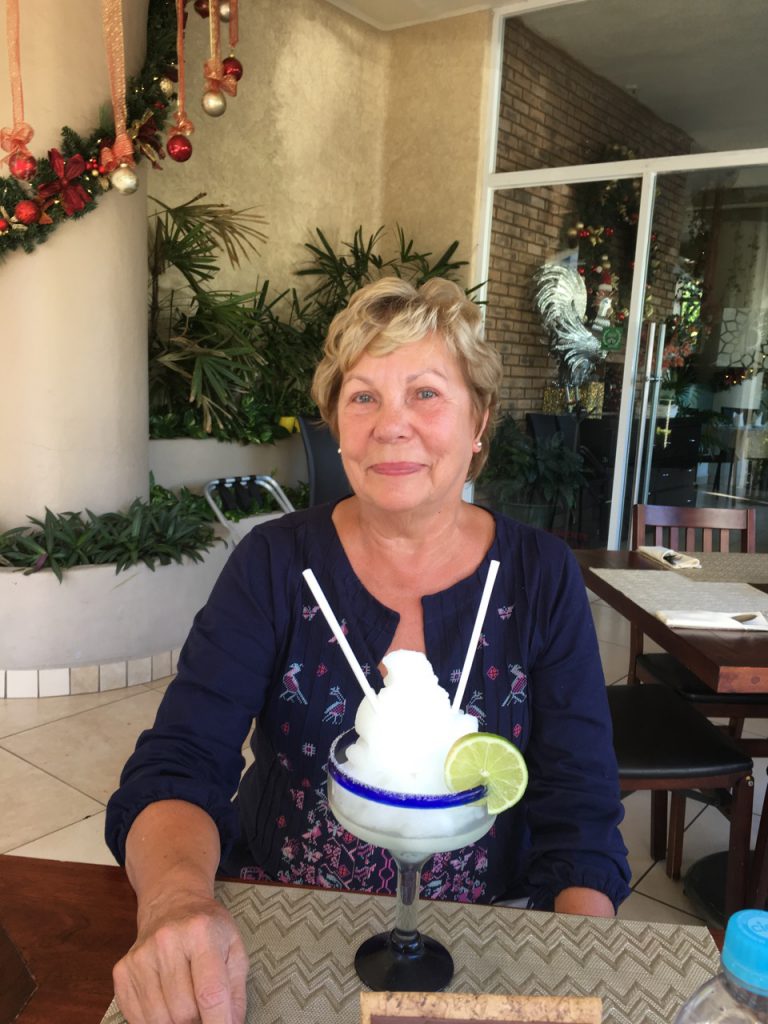 Huatulco is a pretty quiet place with not much going on other than visiting its many gorgeous beaches. So for the next few days that's what we did.
Remote beaches, resort beaches, empty beaches and crazy busy beaches, we enjoyed them all.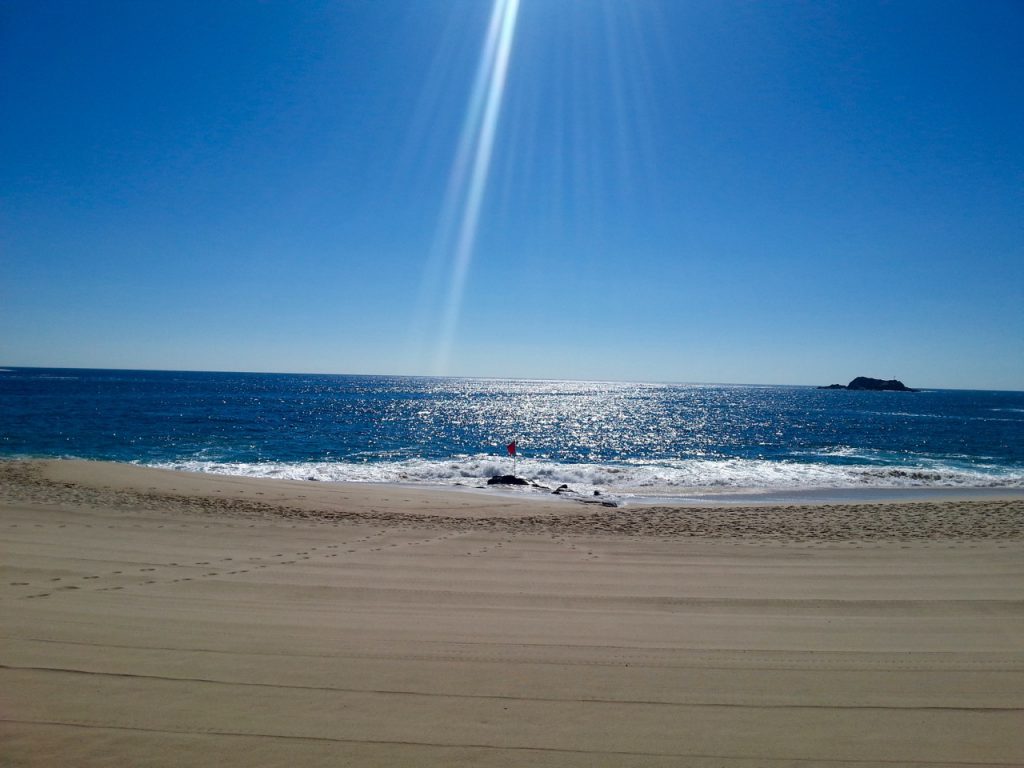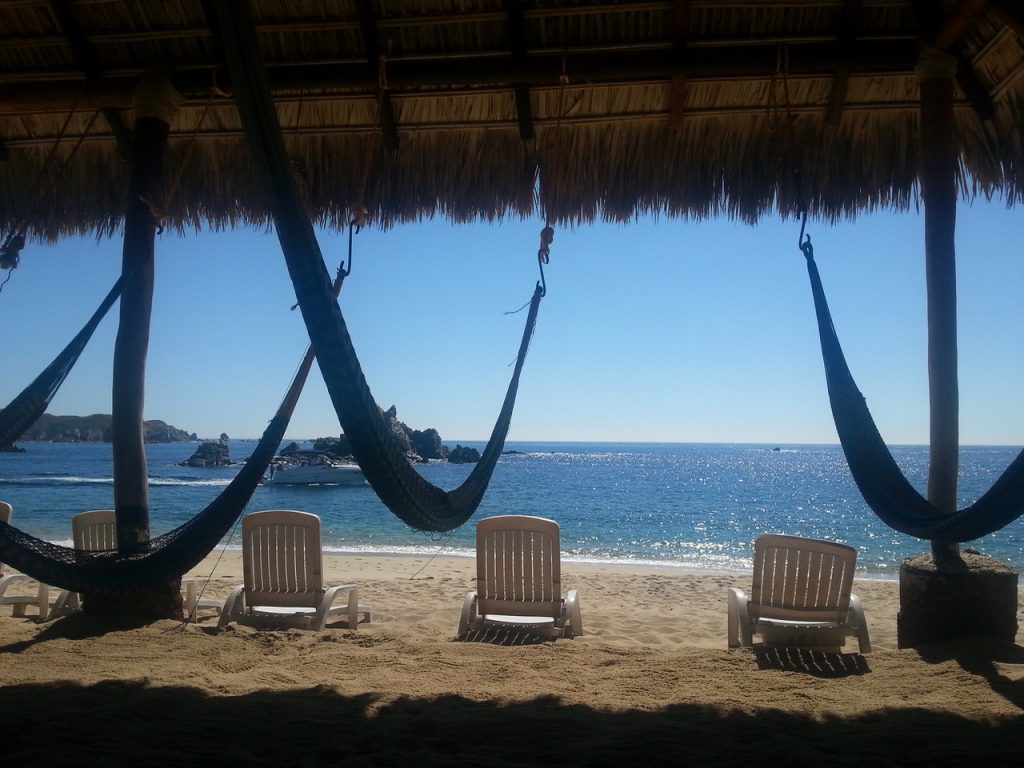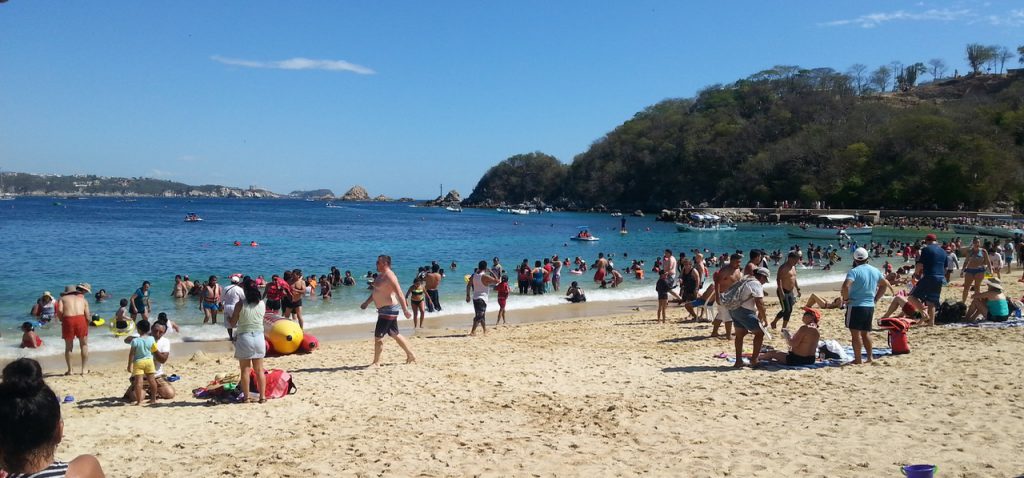 After a few days of lazing on the beach it was time to park the truck in Huatulco and take the quick 30-minute flight back up to Oaxaca City to take in a little culture, show mom around and celebrate Christmas. However, due to technical issues with the plane, we ended up waiting 9 hours for our flight. These things happen so you just roll with it…we ate and drank beers to pass the time.
So for the next few days we poked around some museums, churches, galleries and more markets…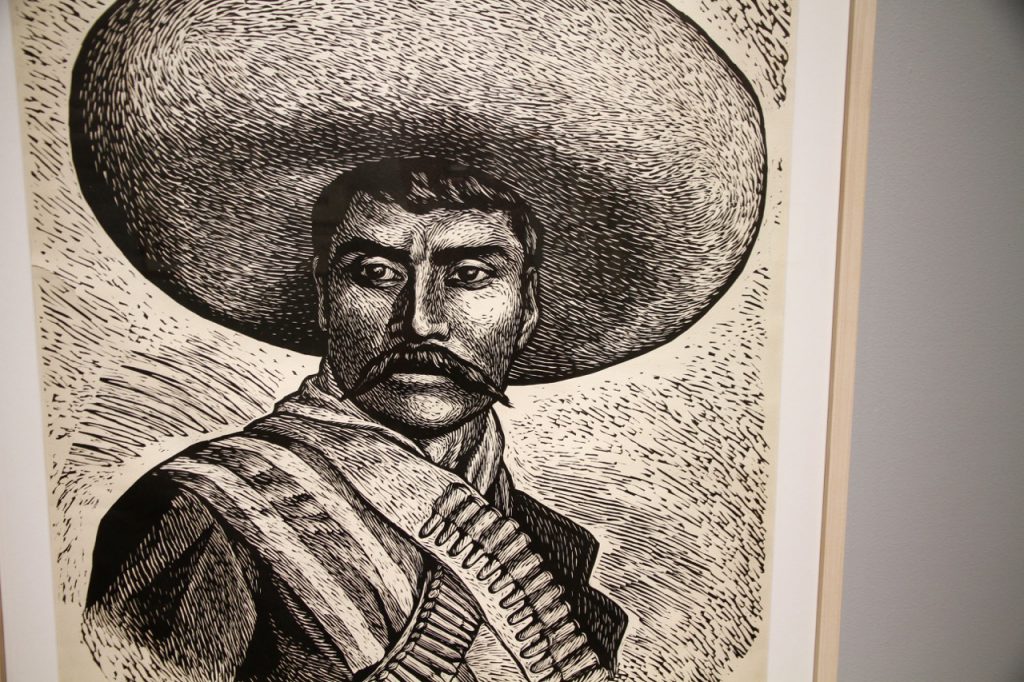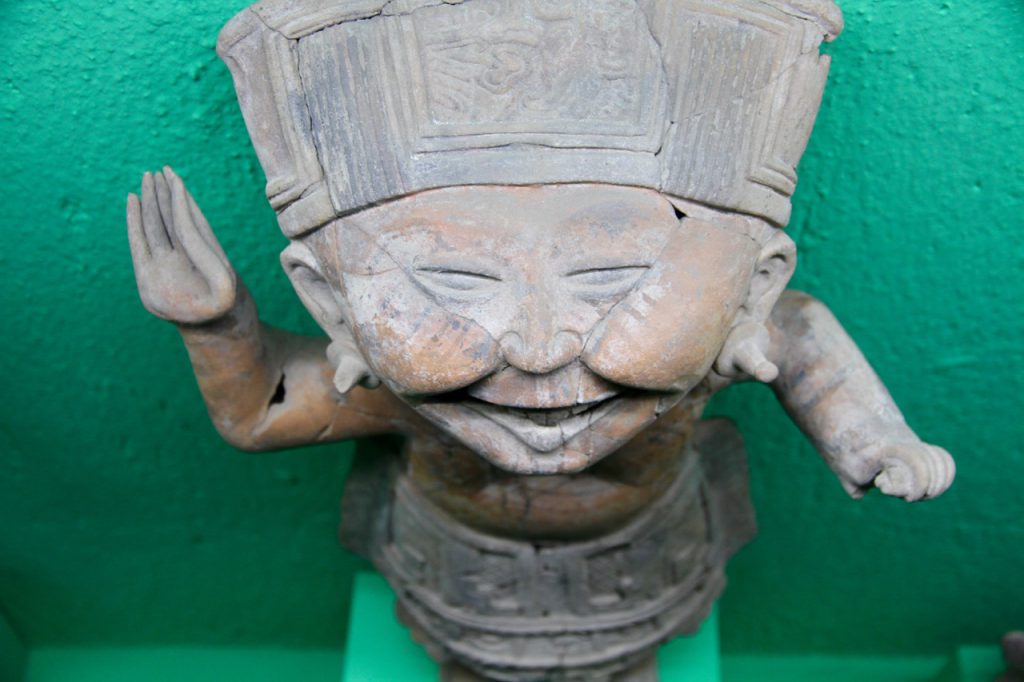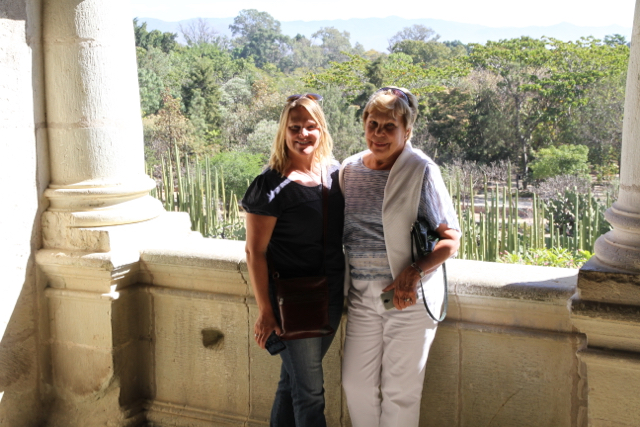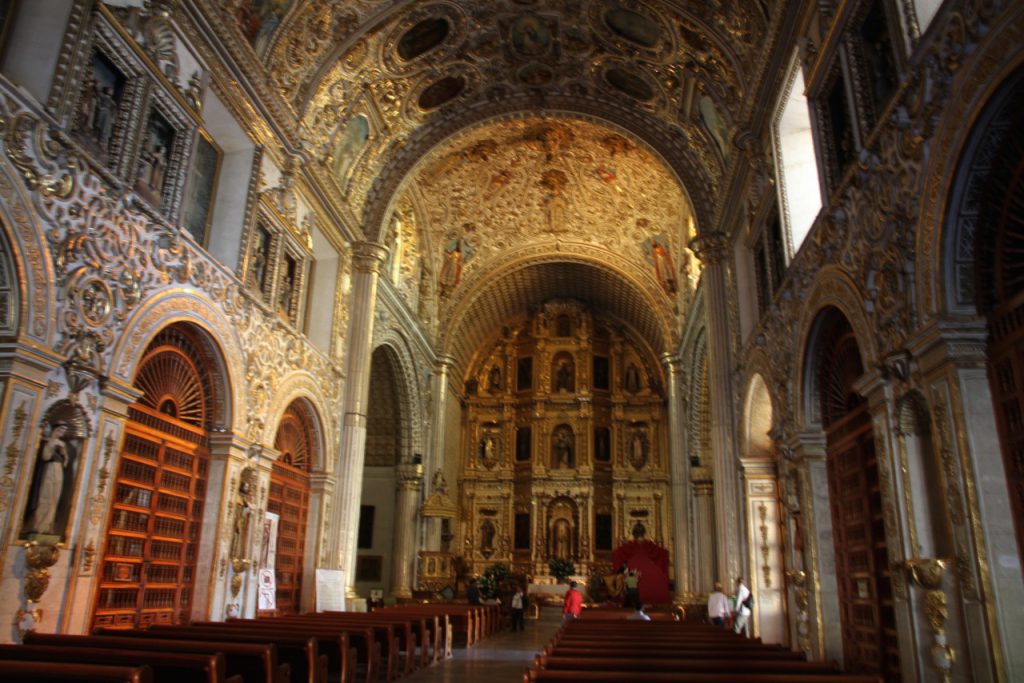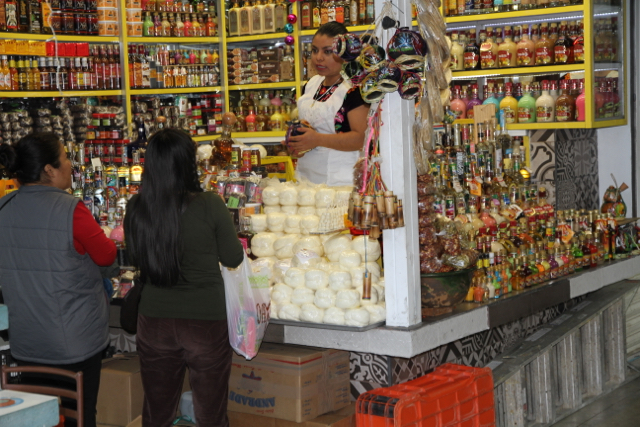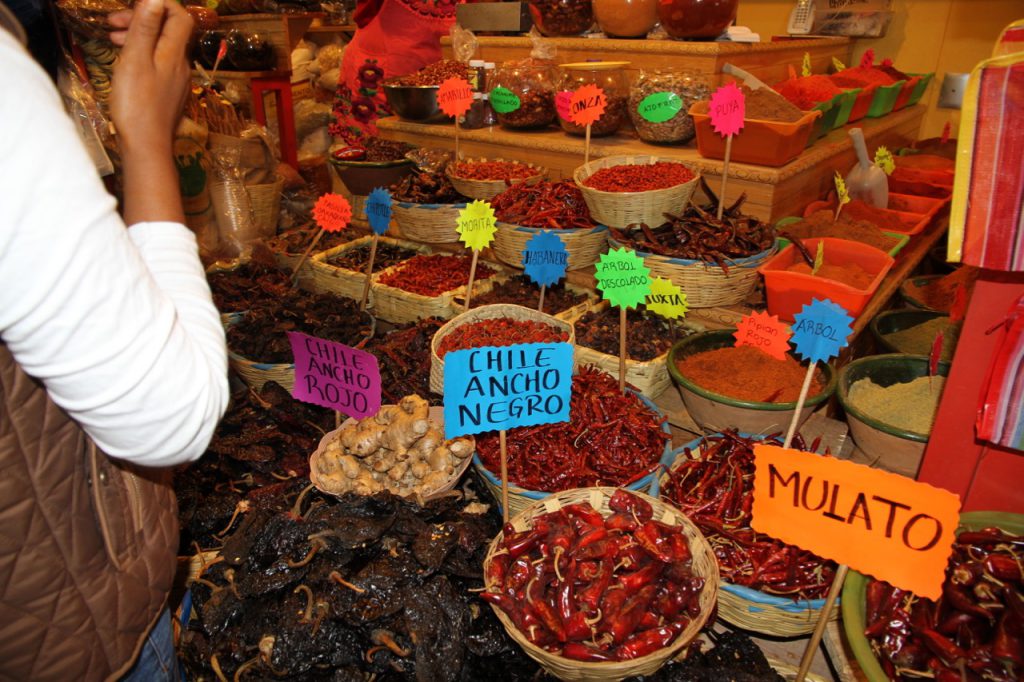 …..and took Sam to see Santa.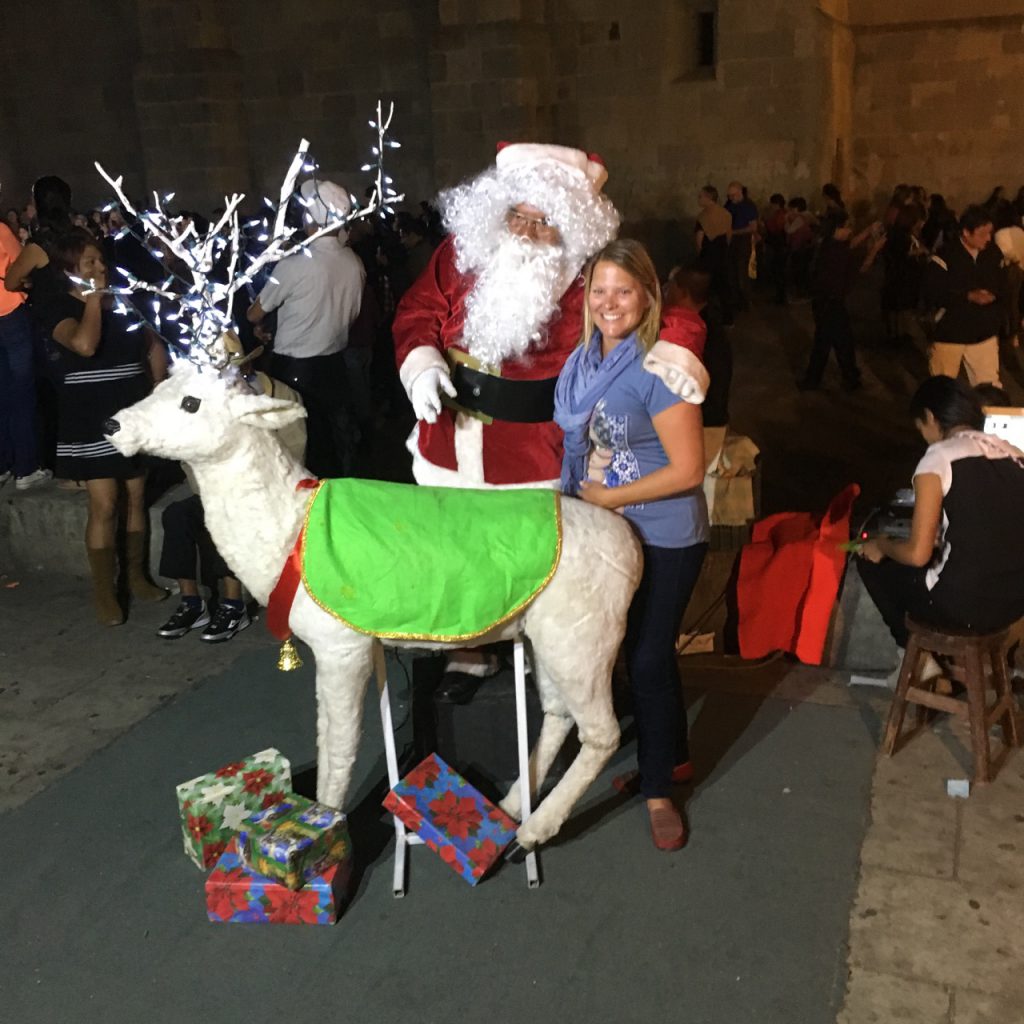 The Christmas ice rink in the Zocalo.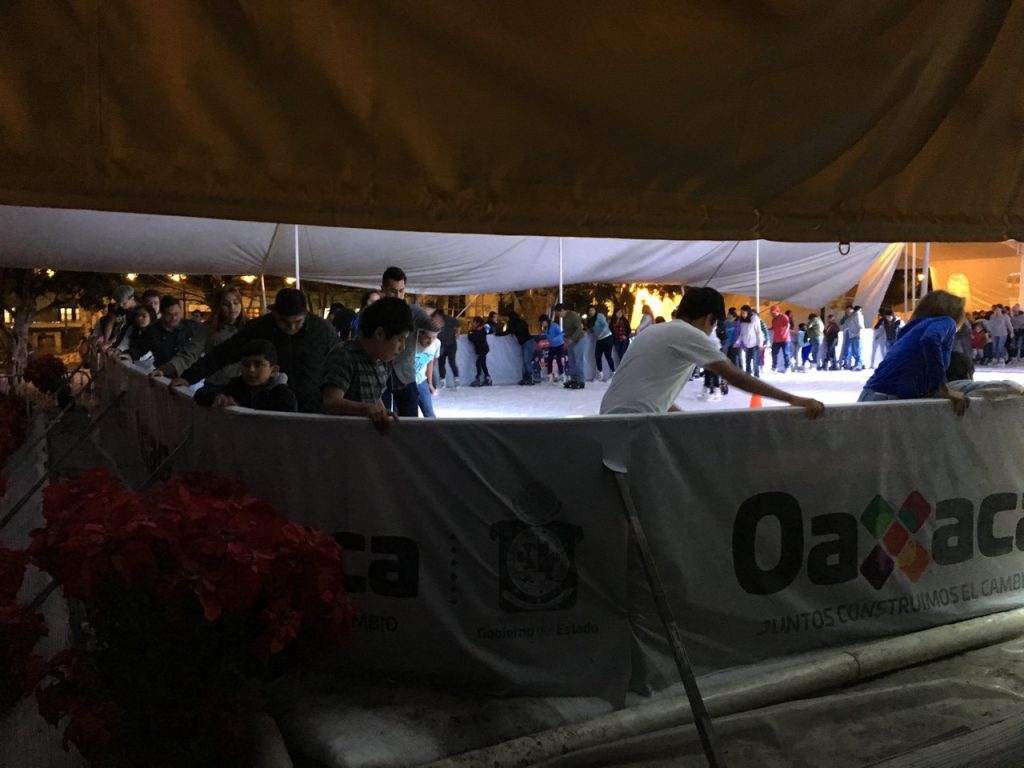 Oaxacans don't seem to be afraid to get in the corners!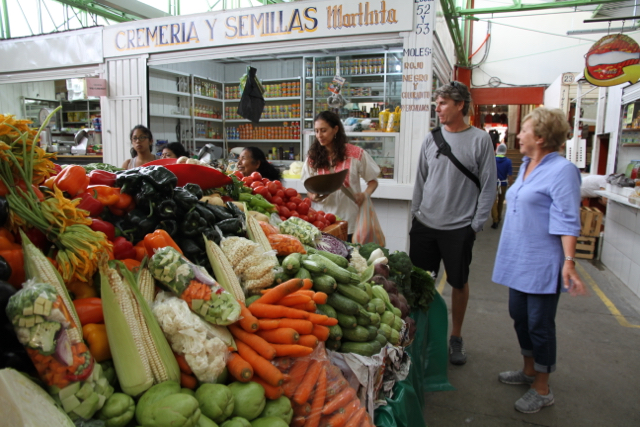 One of the highlights of our Oaxaca Christmas visit was a Mexican cooking class.
…Starting with a market visit to pick up ingredients.
Menu for the day:
Zucchini blossom soup
Chili de agua stuffed with oaxaca cheese, parsley and chapulines (grasshoppers)
Costilla frita en salsa (pork ribs)
Duraznos with Cane Sugar
Let's get started.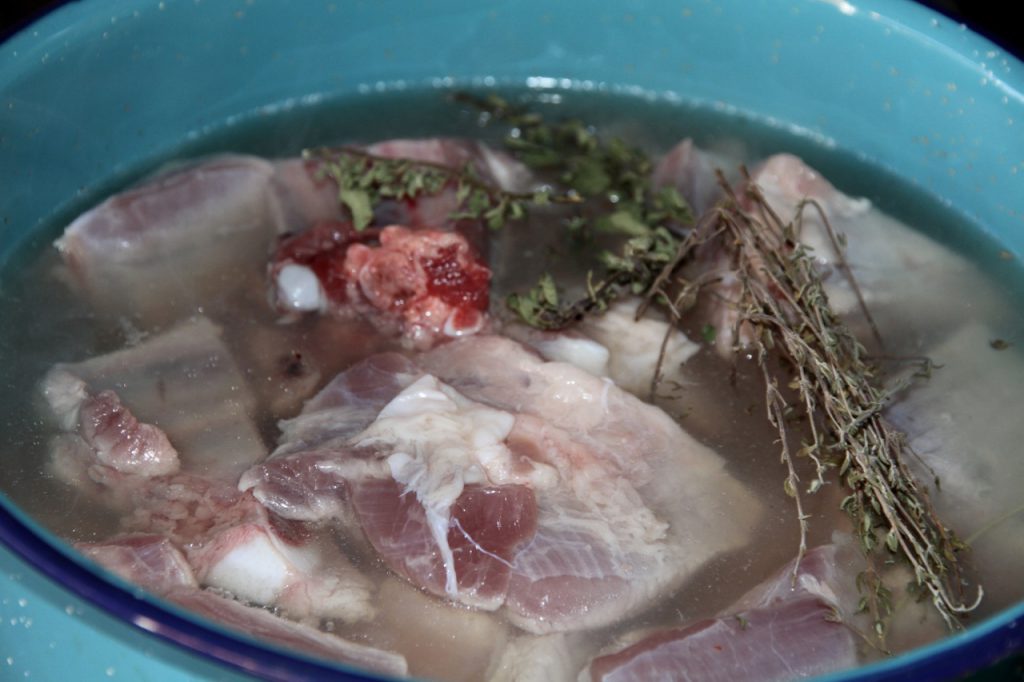 Braising the pork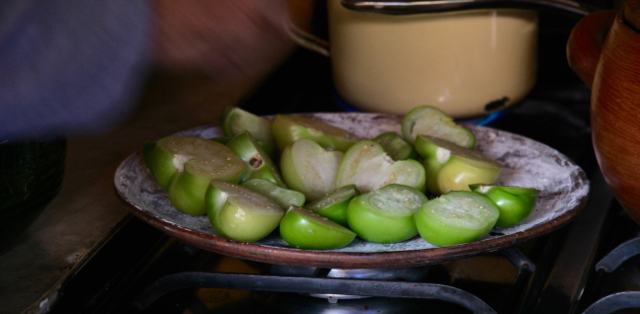 Roasting Tomatillos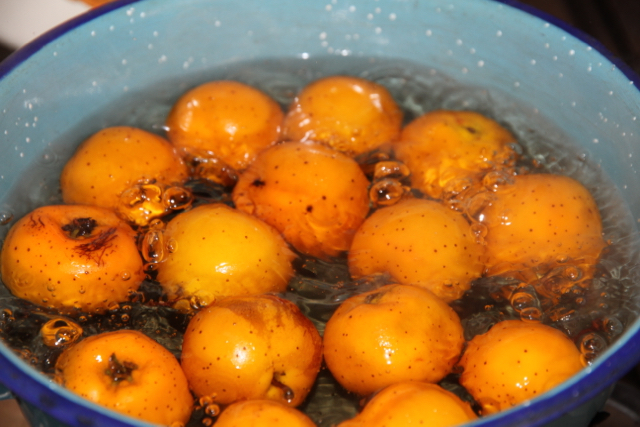 Bringing the peaches (duraznos) to a boil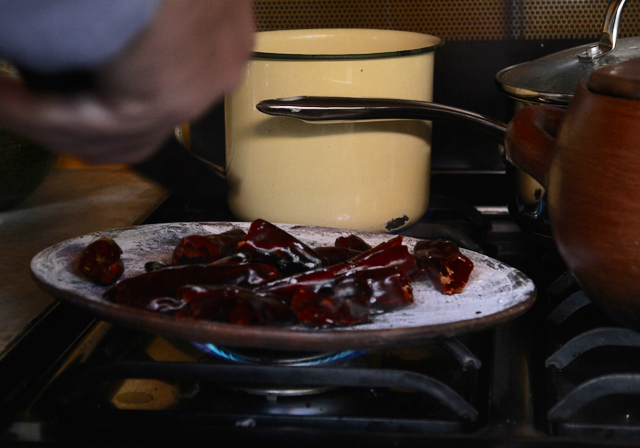 Roasting Chilis for spicy salsa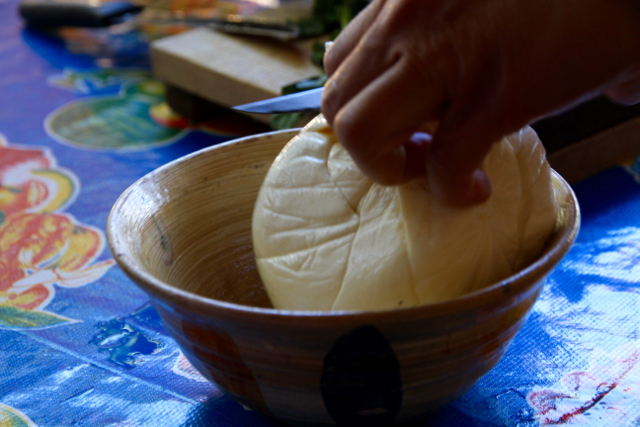 Double cream Oaxaca cheese
The finished products turned out quite well.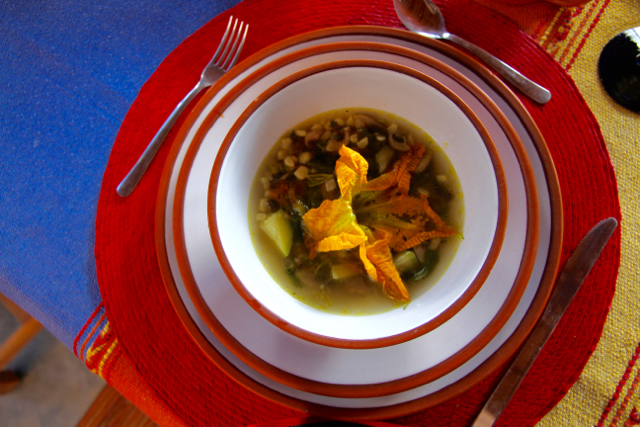 Zucchini blossom soup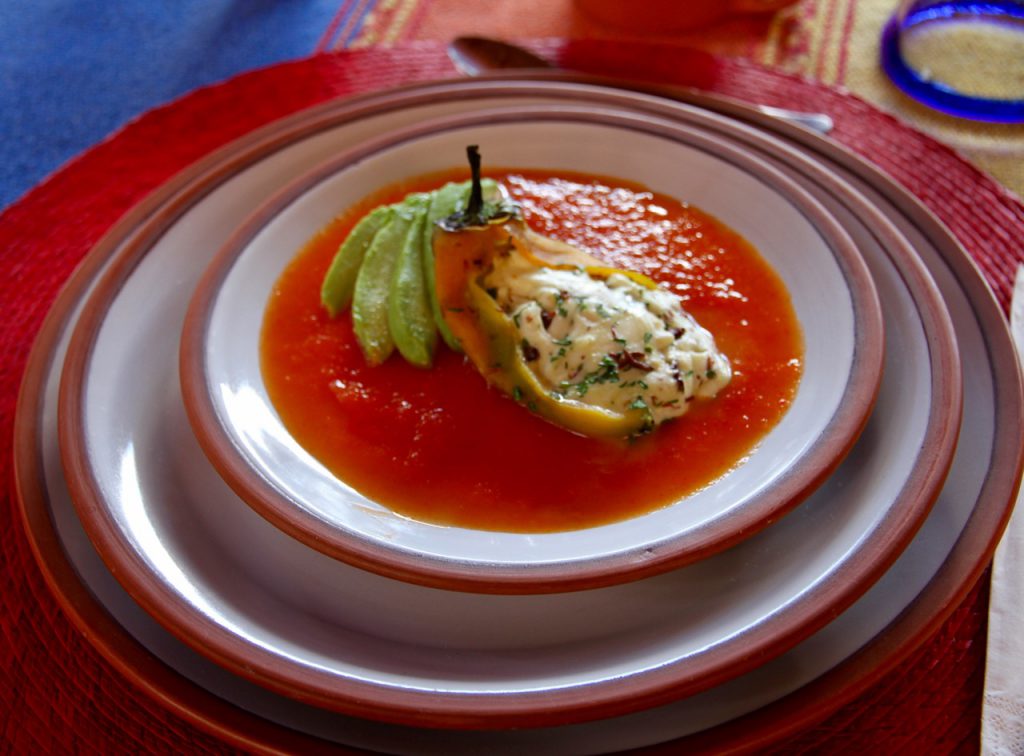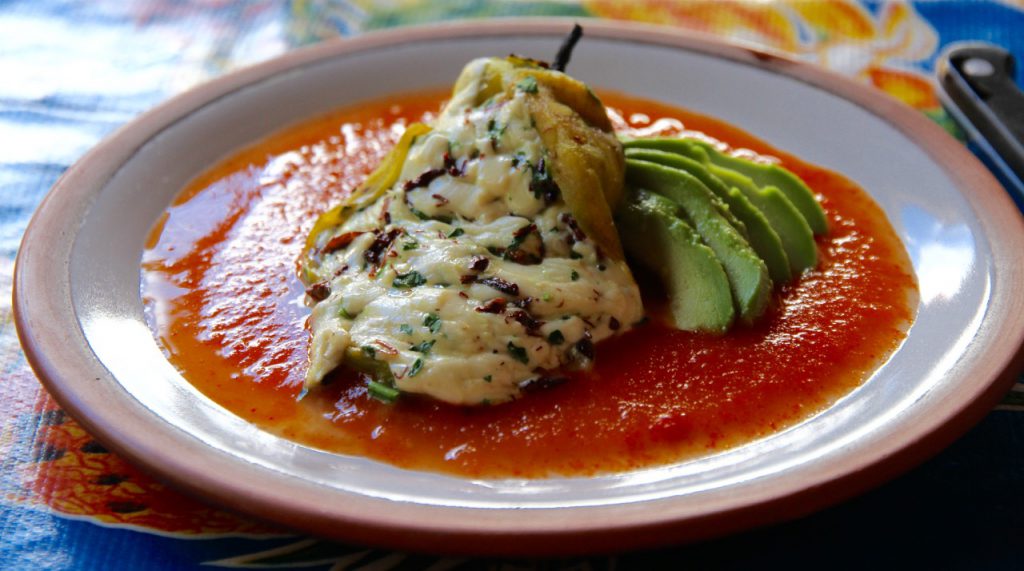 Chili de agua stuffed with oaxaca cheese, parsley and chapulines (grasshoppers)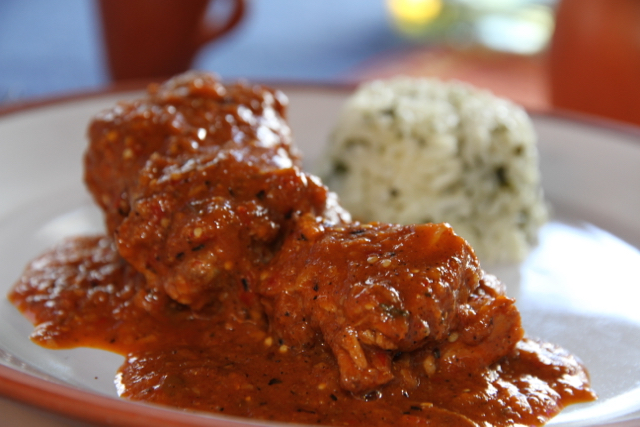 Costilla frita en salsa (pork ribs)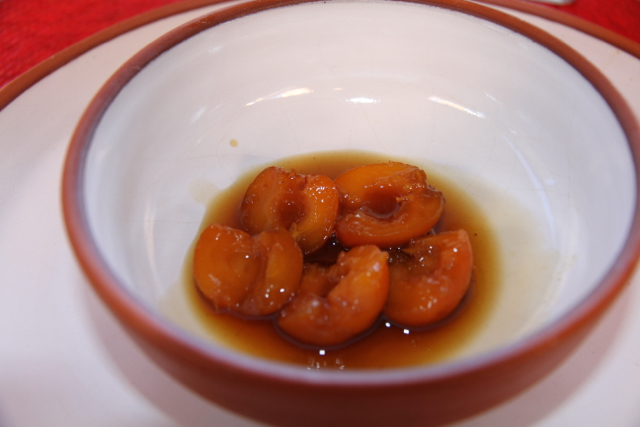 Duraznos with Cane Sugar
It was a fun day.
From Oaxaca it was back down to Huatulco for some more seafood (El Grillo Marinero) and time to ship mother back out of town.