Chile's Ruta 7 or as it is more commonly known, the Carretera Austral runs 1,240 km through a stunning landscape of fjords, mountains, glaciers, thick forests and rushing rivers.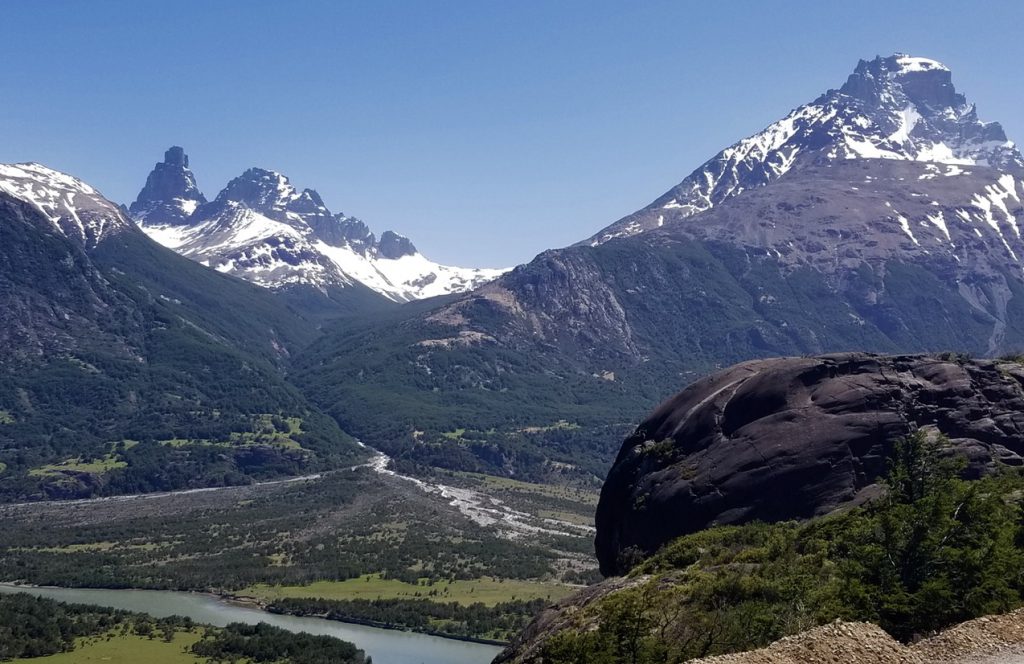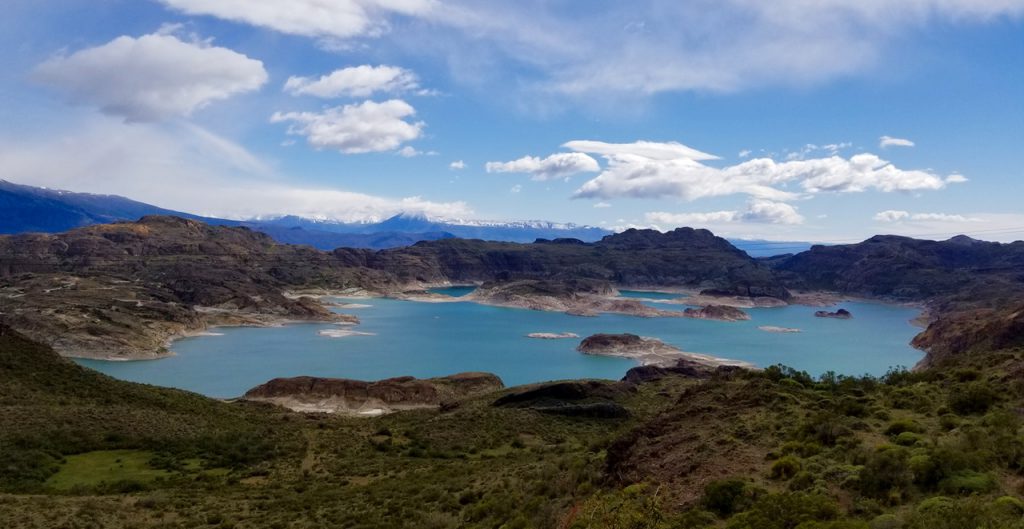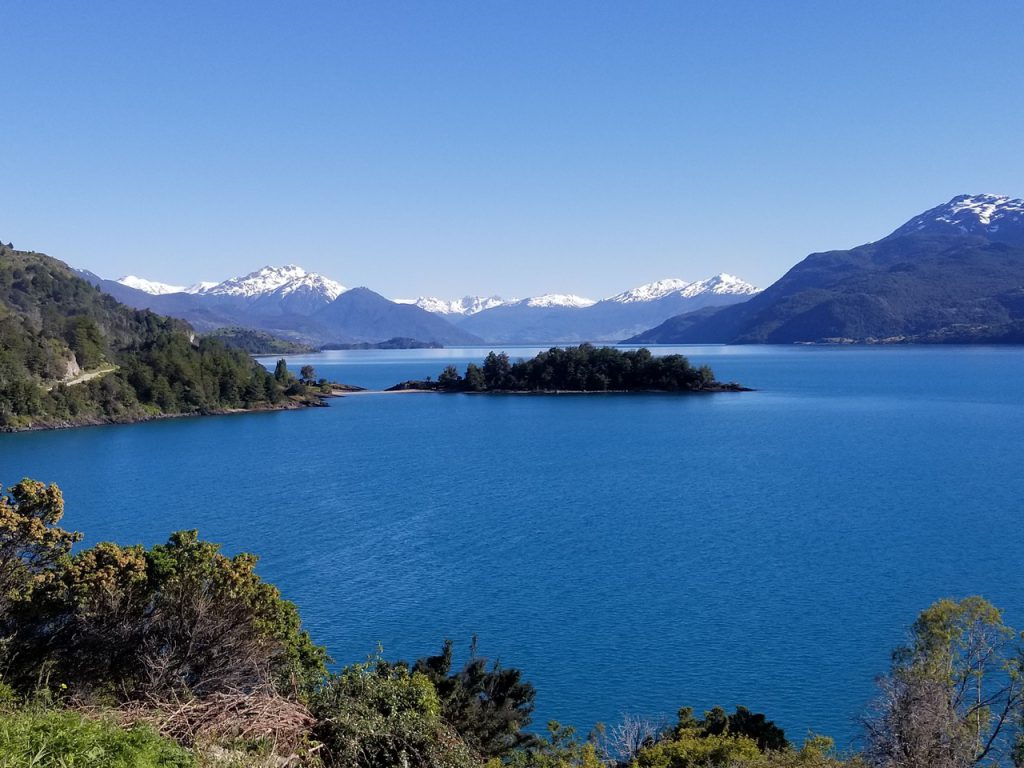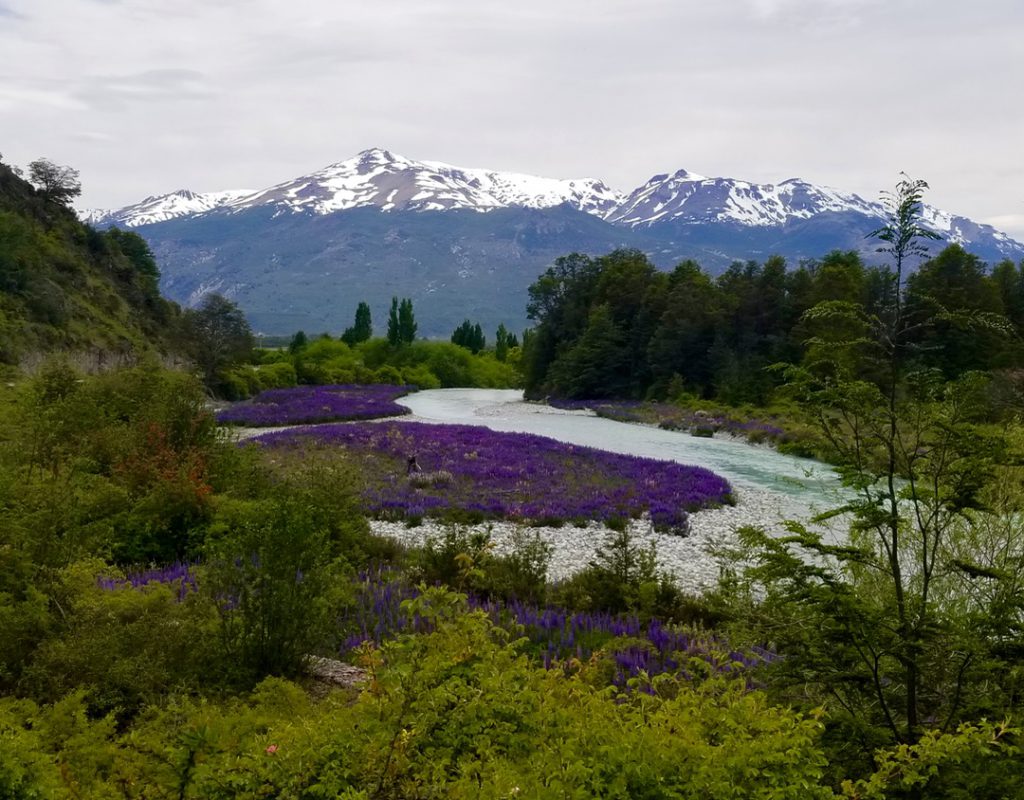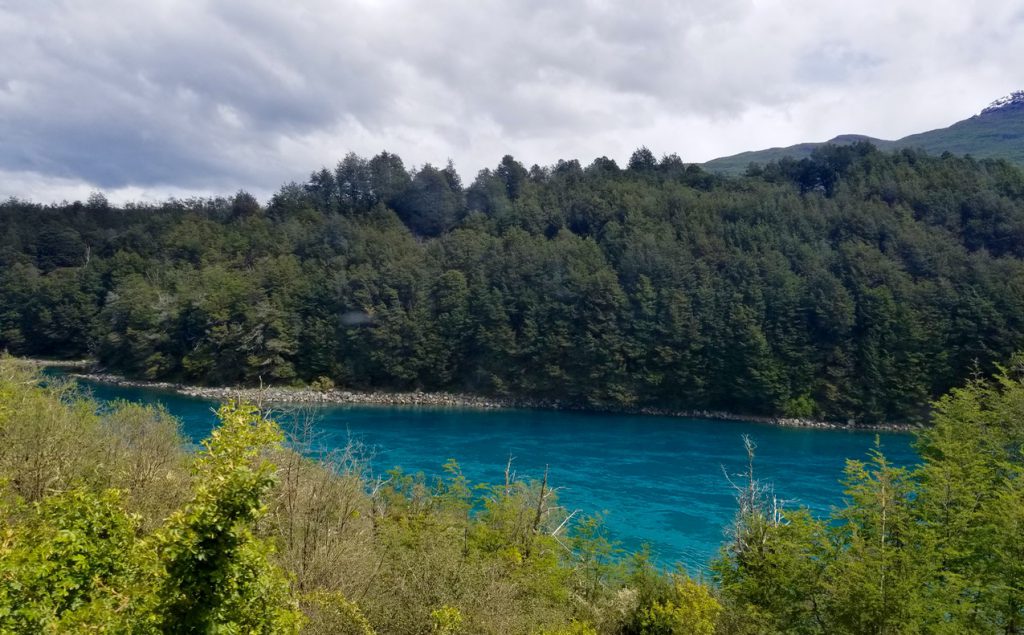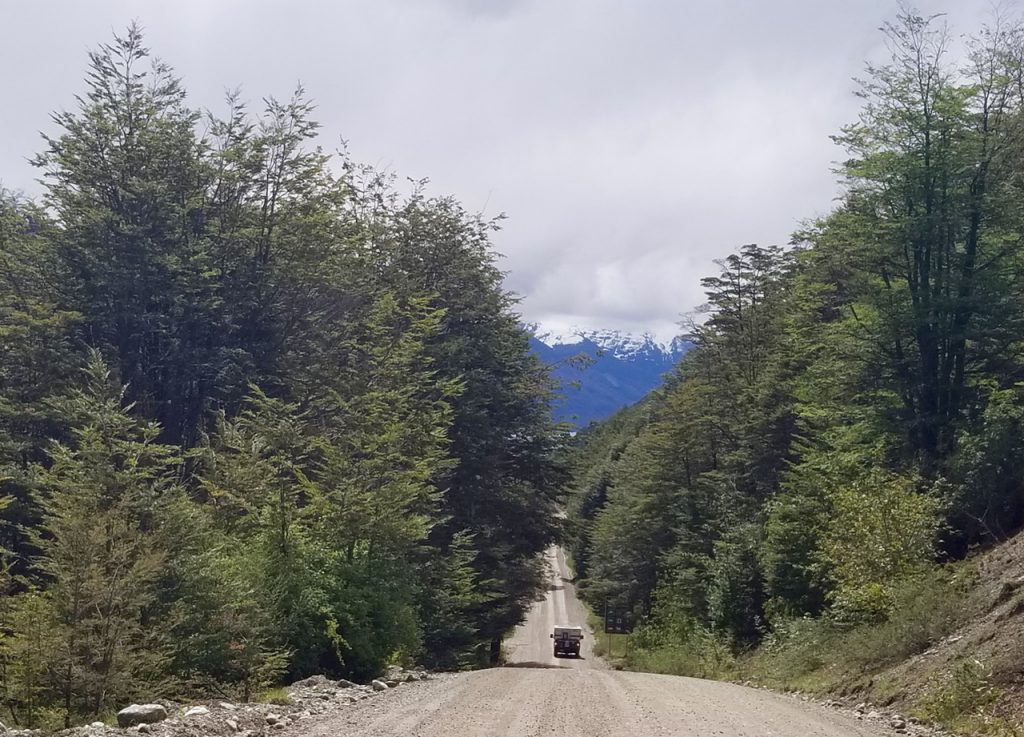 We crossed from Argentina at Chile Chico and would follow the hwy back down south to explore its most remote points before turning around and driving the entire route to its northern terminus in the town of Puerto Montt.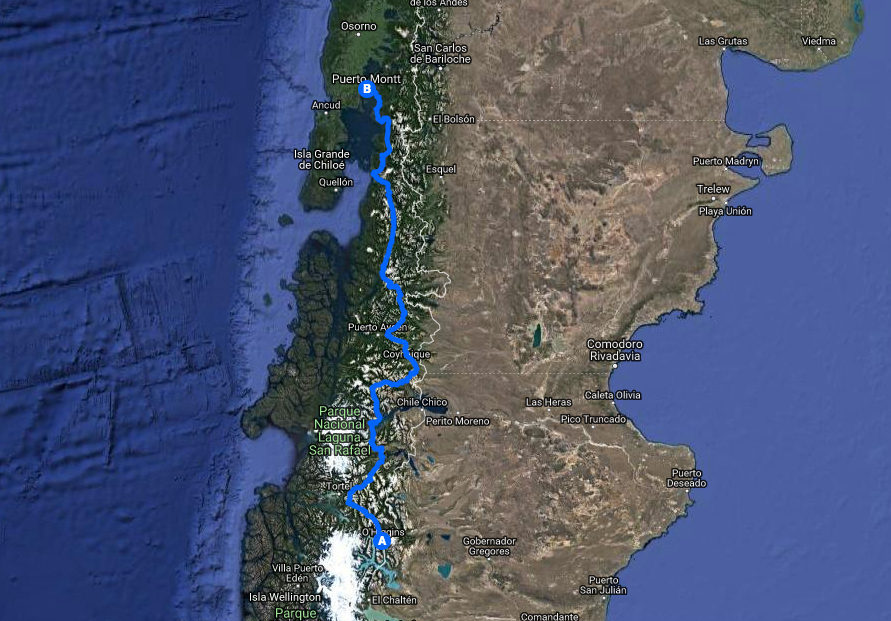 We heard the condition of the road would be a challenge and went so far as to replace our balding (by North American standards only) tires before this stretch of the trip.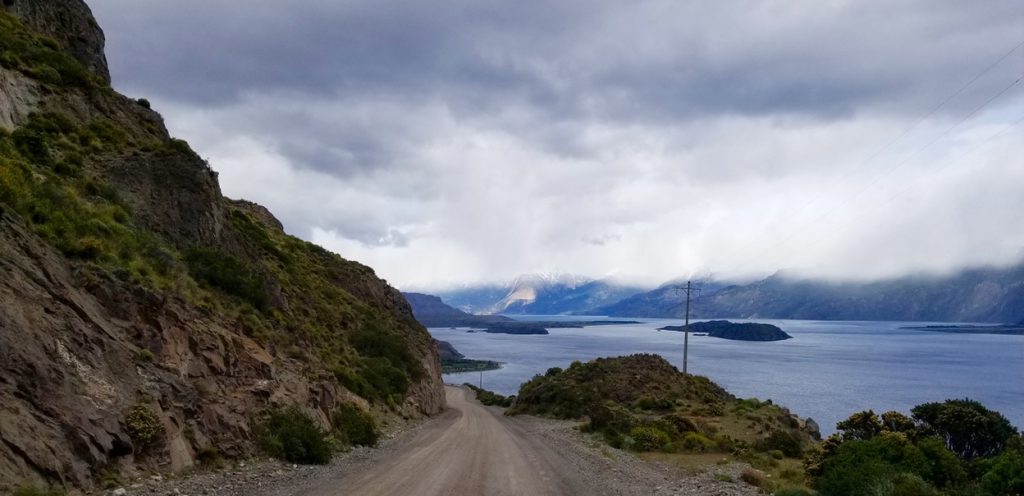 Some parts of the Carretera lived up to the warnings but for the most part we bounced along through the mud, rocks and dust just fine.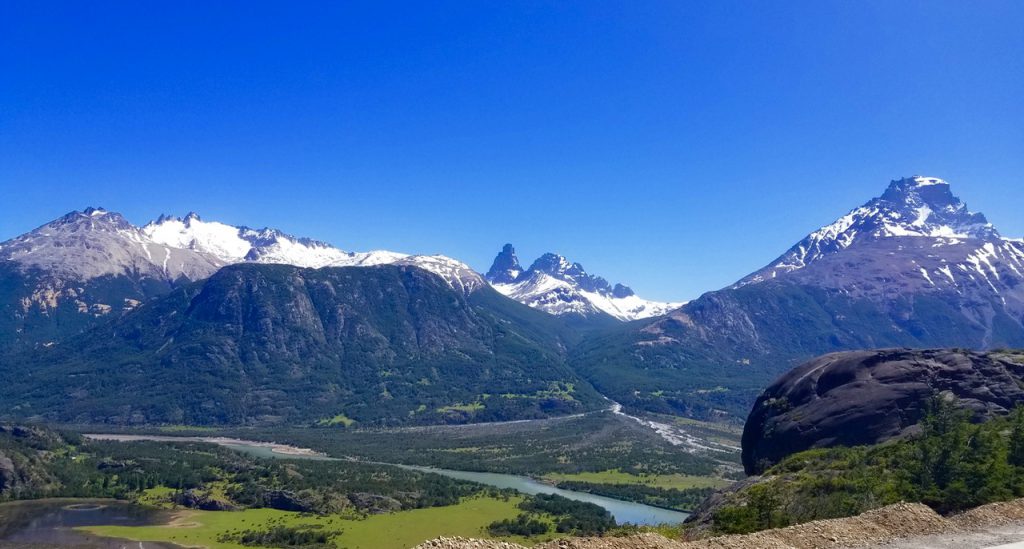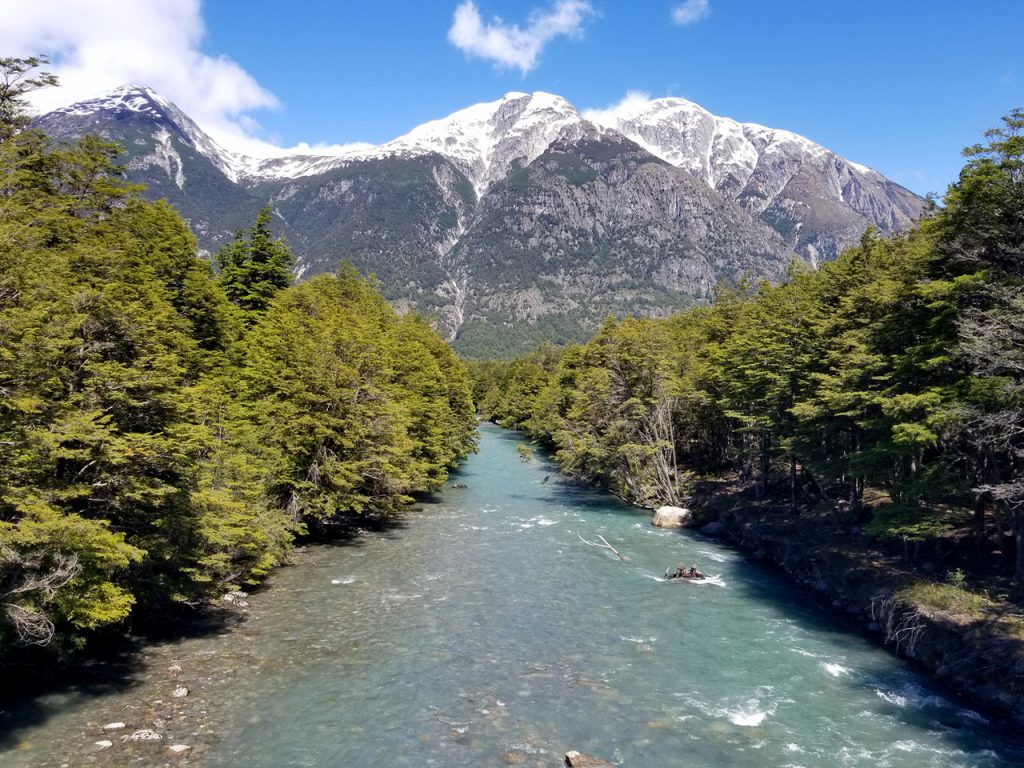 Stunning scenery around every corner.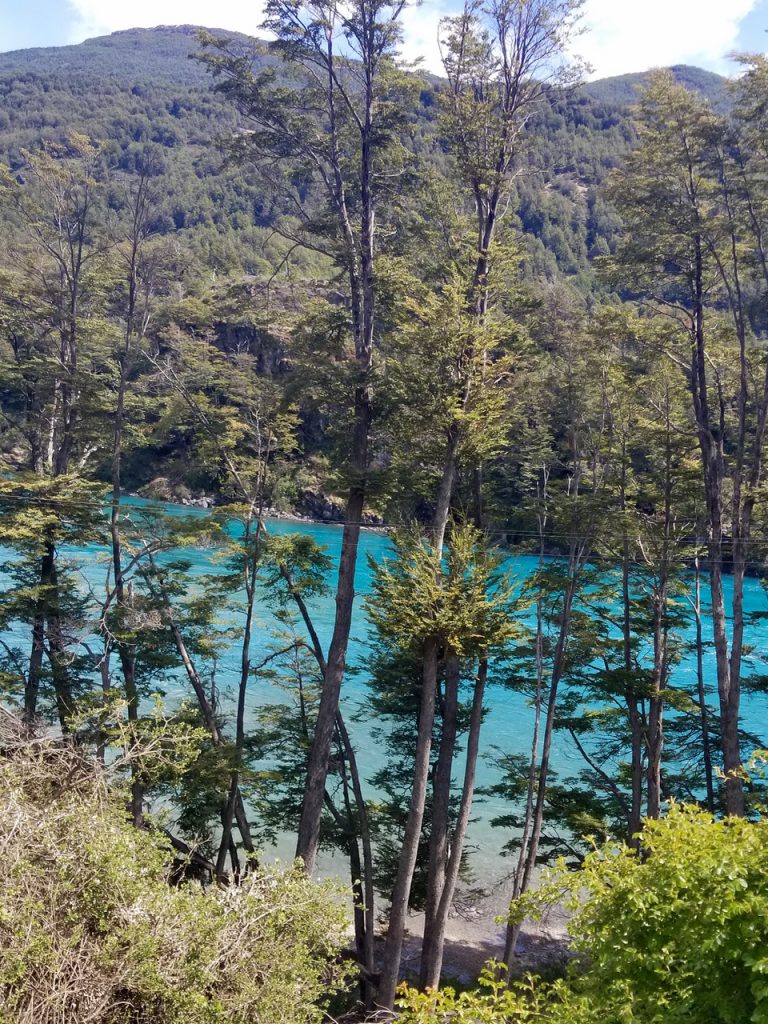 Perhaps none more so than the colours of the Chile's largest river, Rio Baker.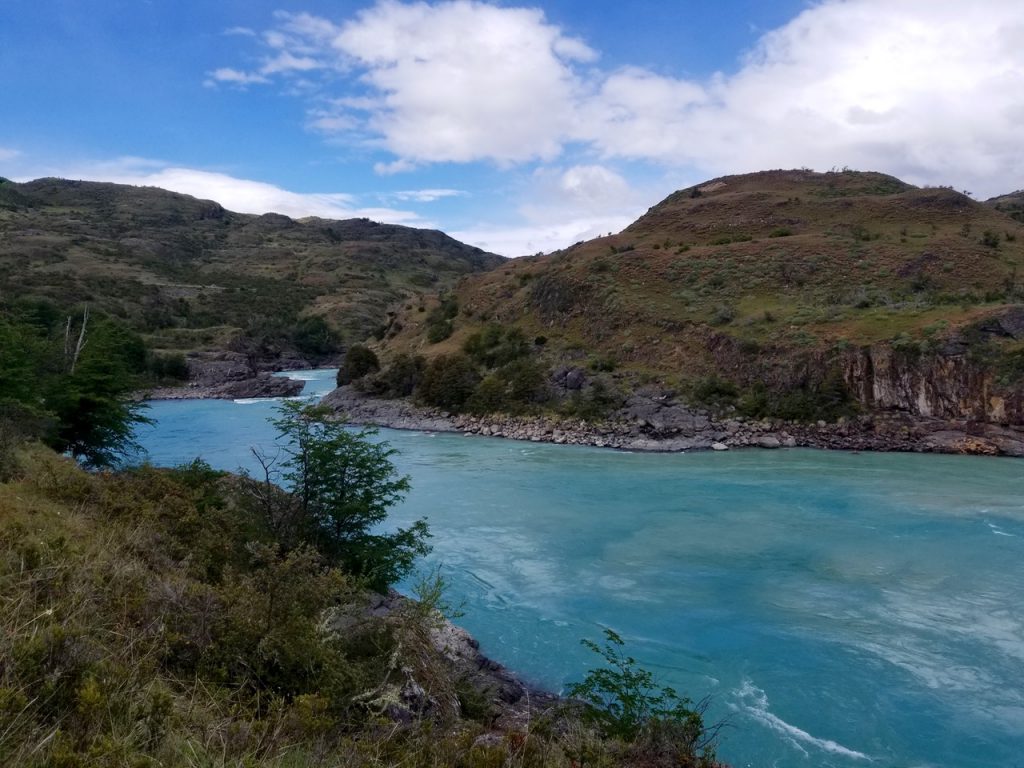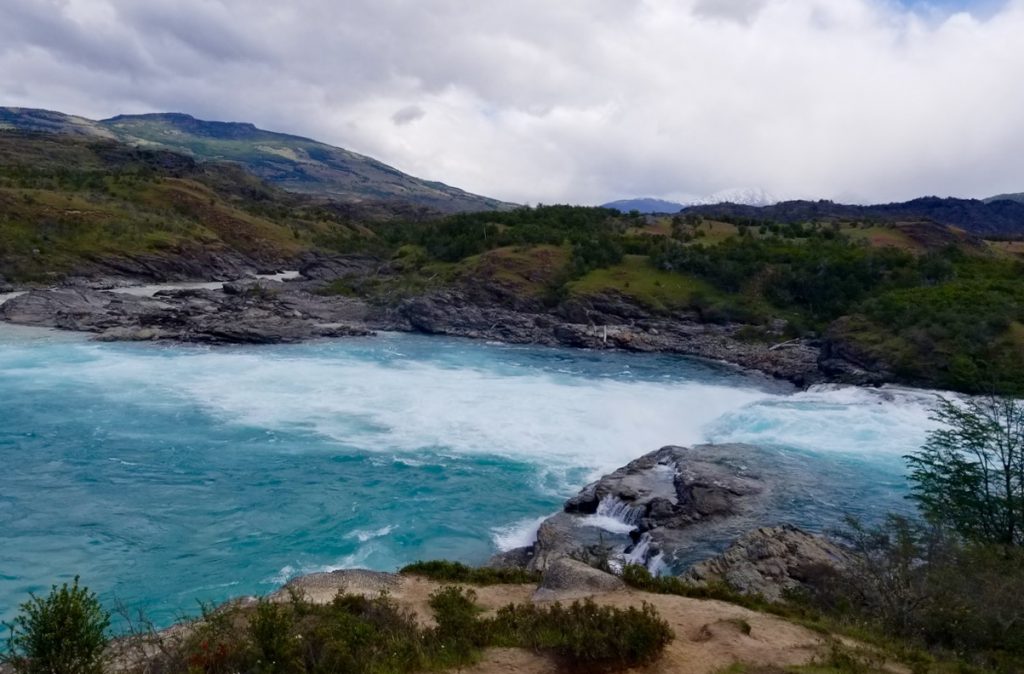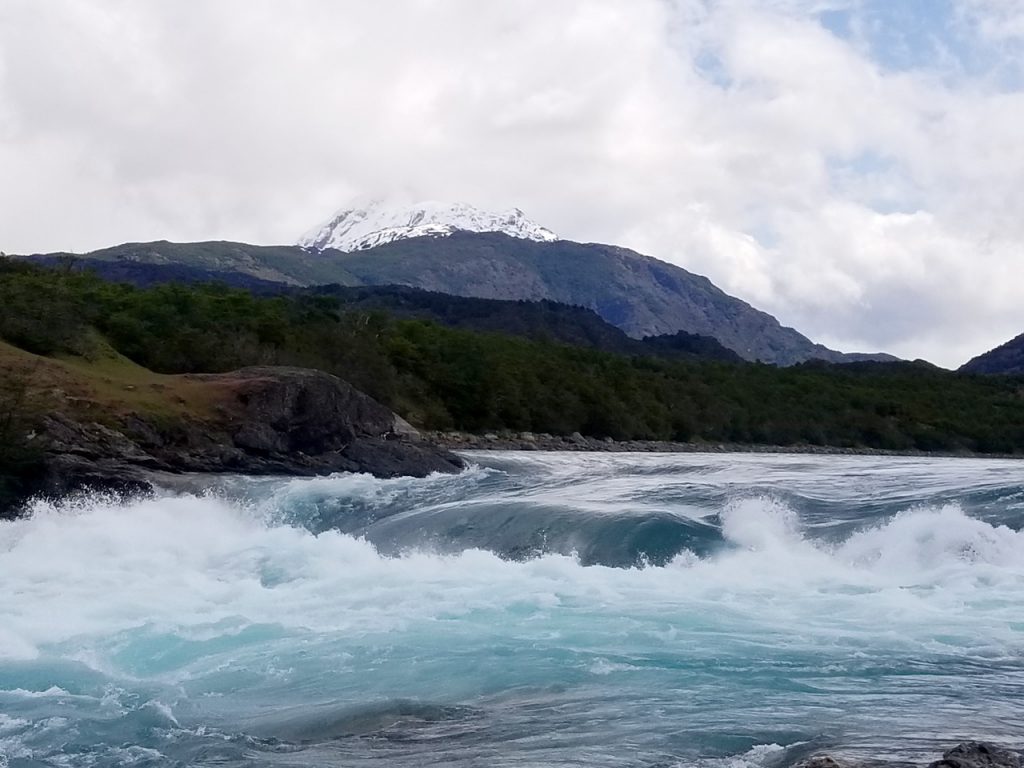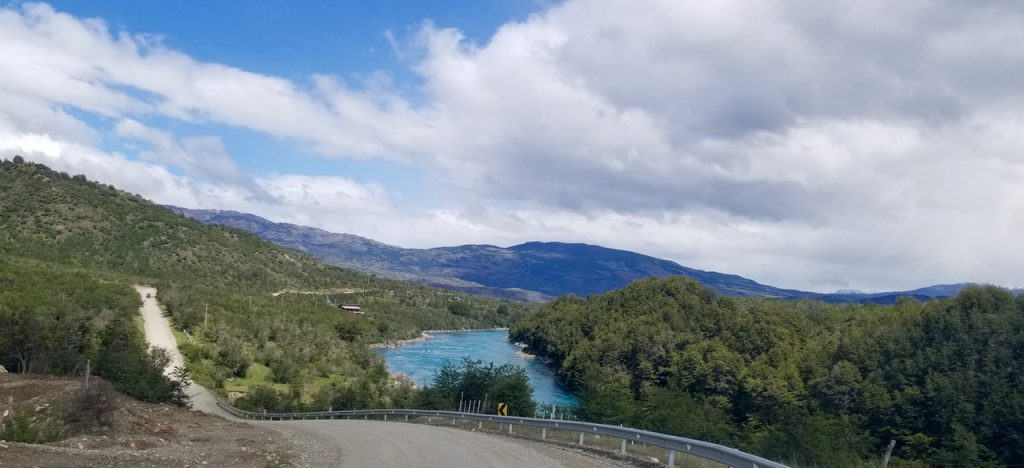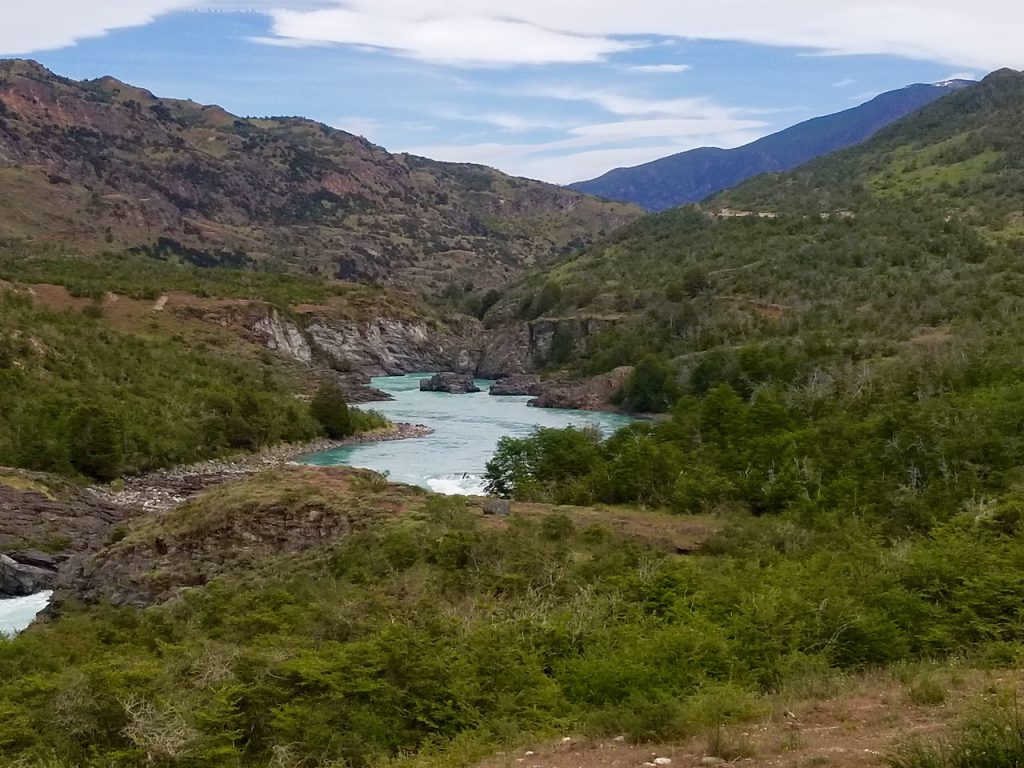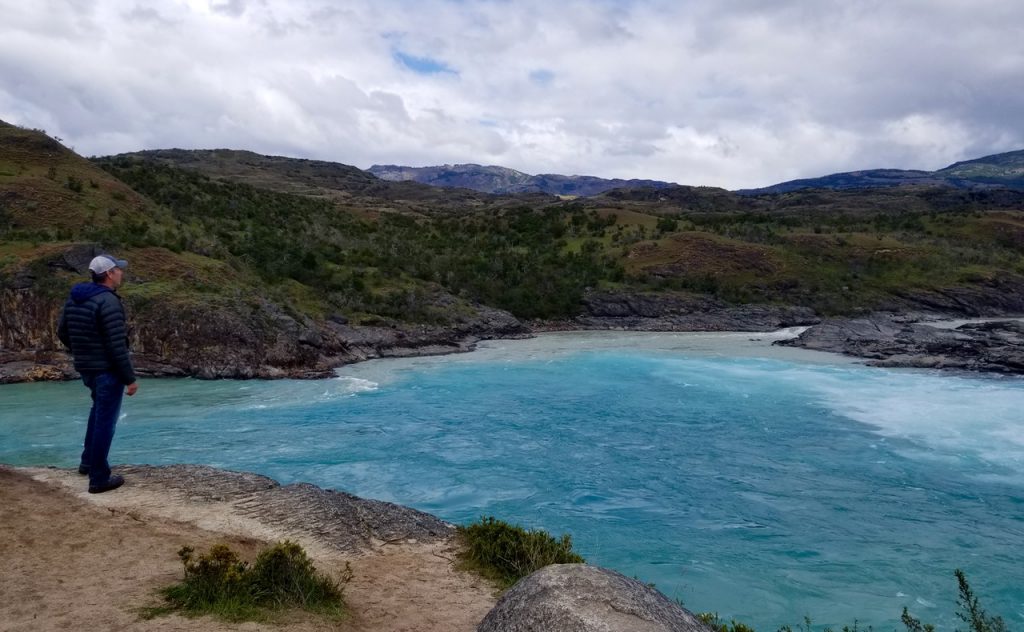 The Confluence, when the turquoise waters of the Rio Baker mix with the milky glacial waters of the Rio Nef.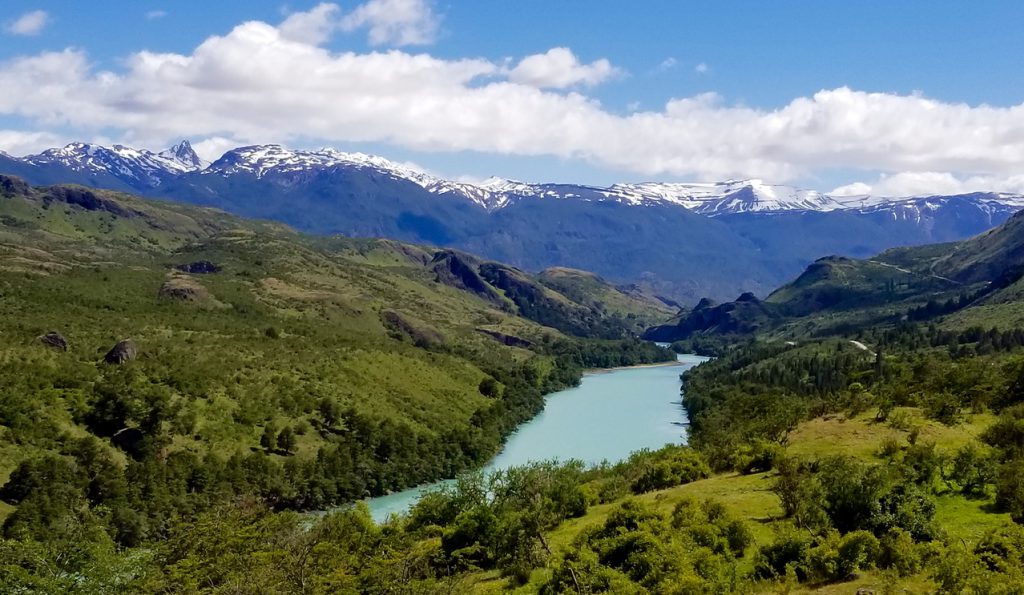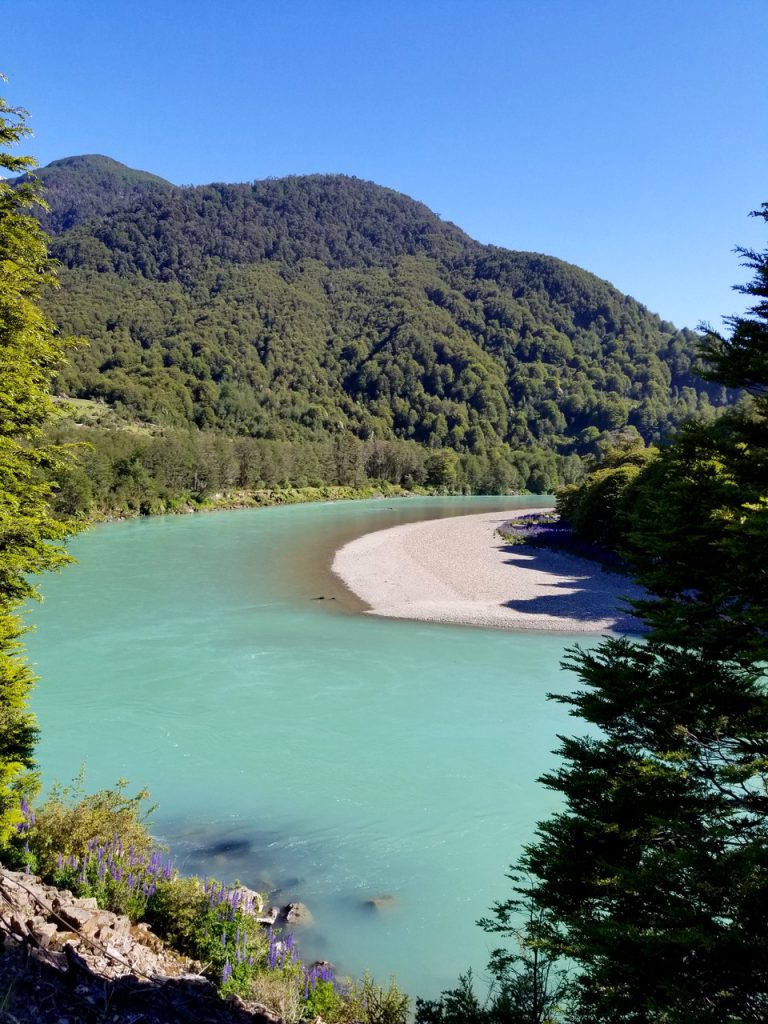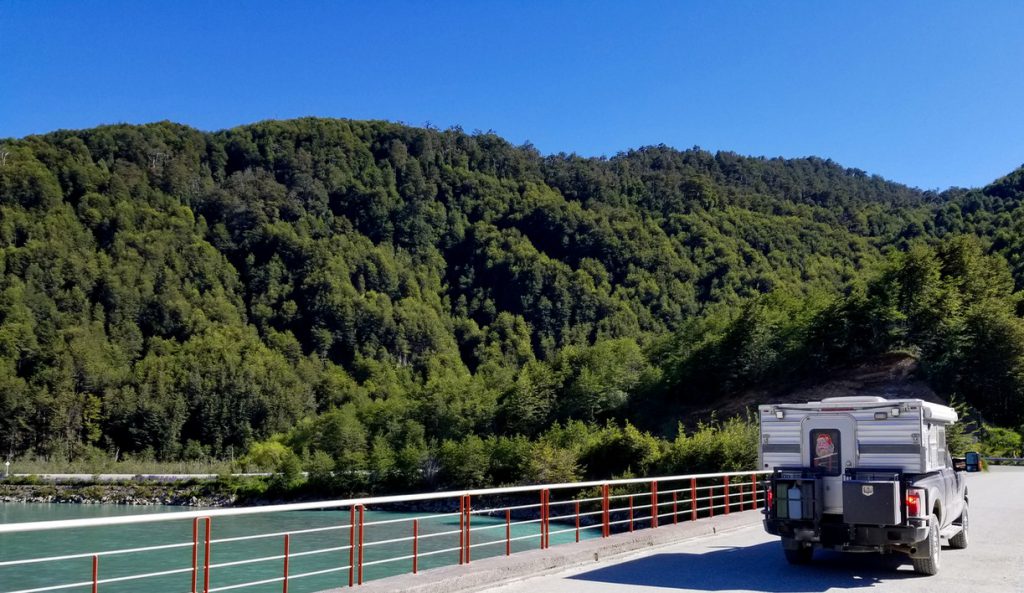 As the Carretera Austral weaves its way through southern Patagonia it passes through and around the most spectacular National Parks we have experienced.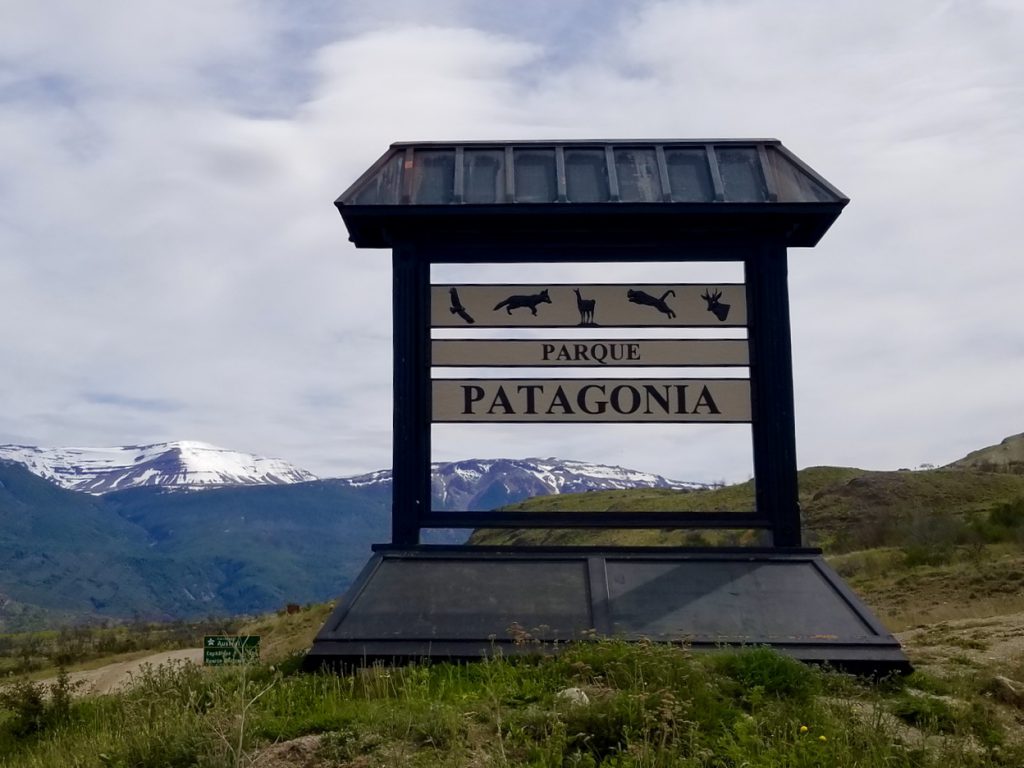 Park Patagonia is part of Conservation Patagonica, a conservation group founded by Kris and Douglas Tompkins of clothing companies Patagonia and North Face fame.
By donating land back to the governments of Chile and Argentina, the goal of the foundation is to create National parks, protect wildlife, the environment and generate economic opportunities for local communities.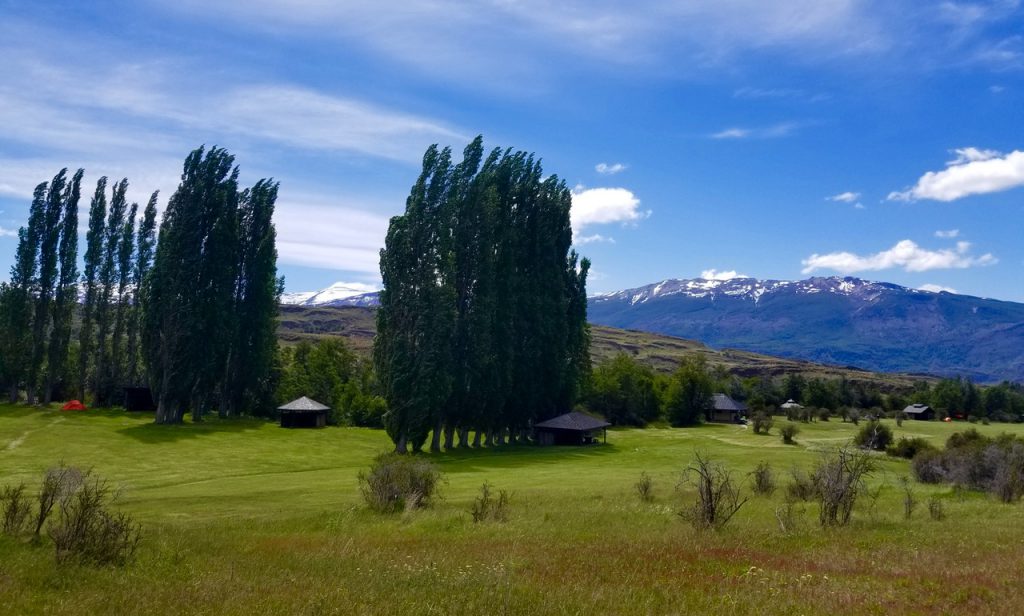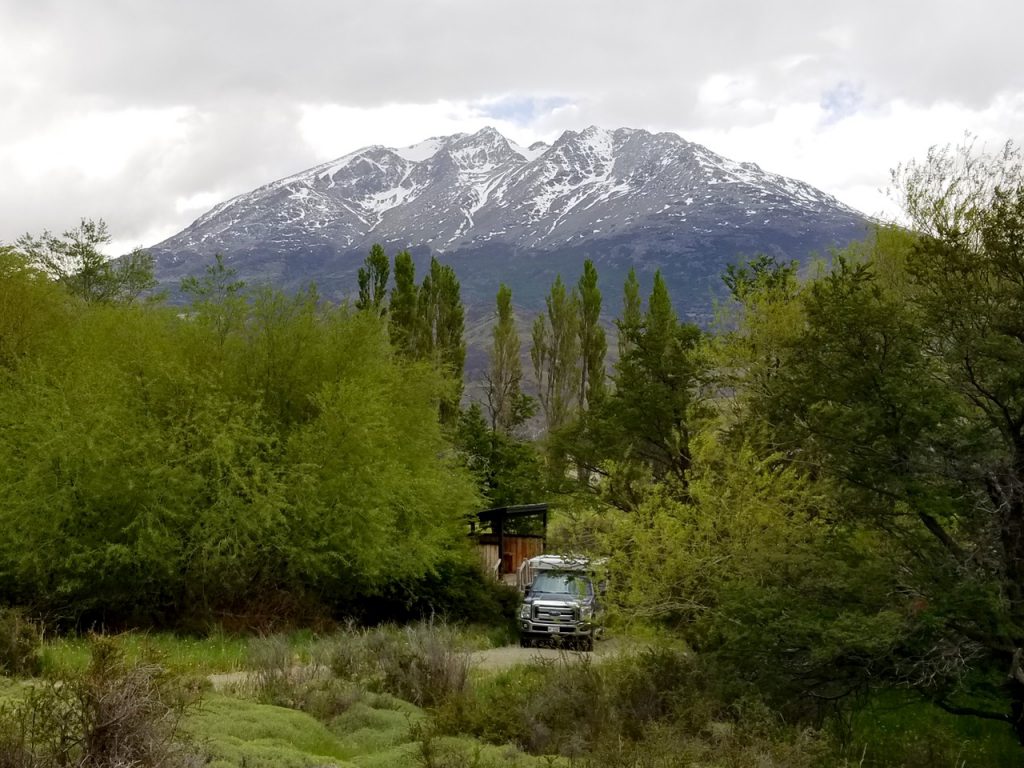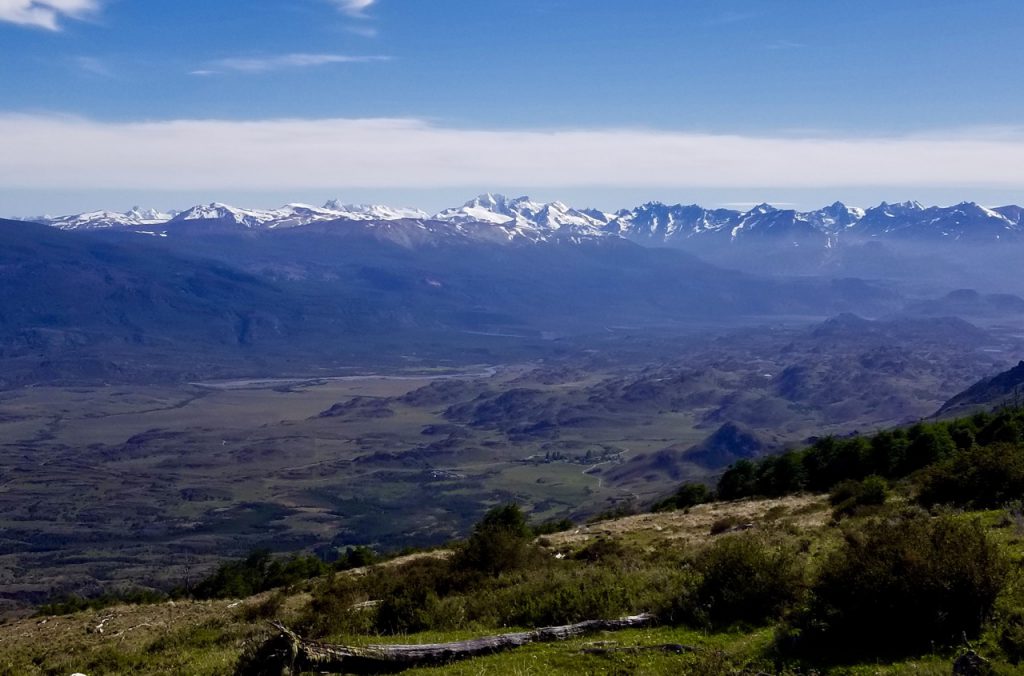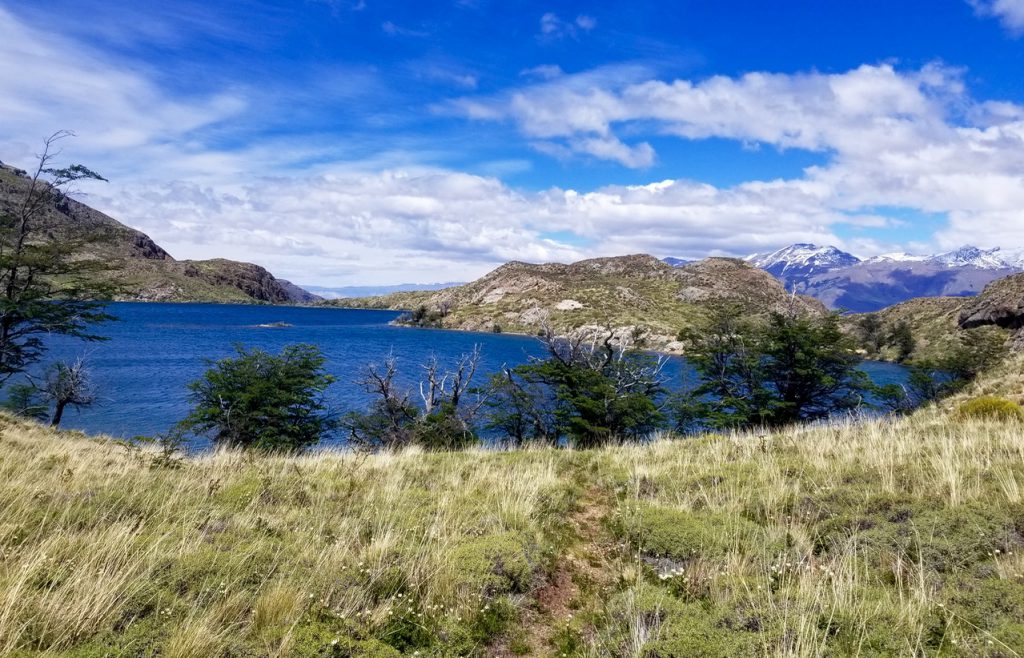 This brand new park is spectacular.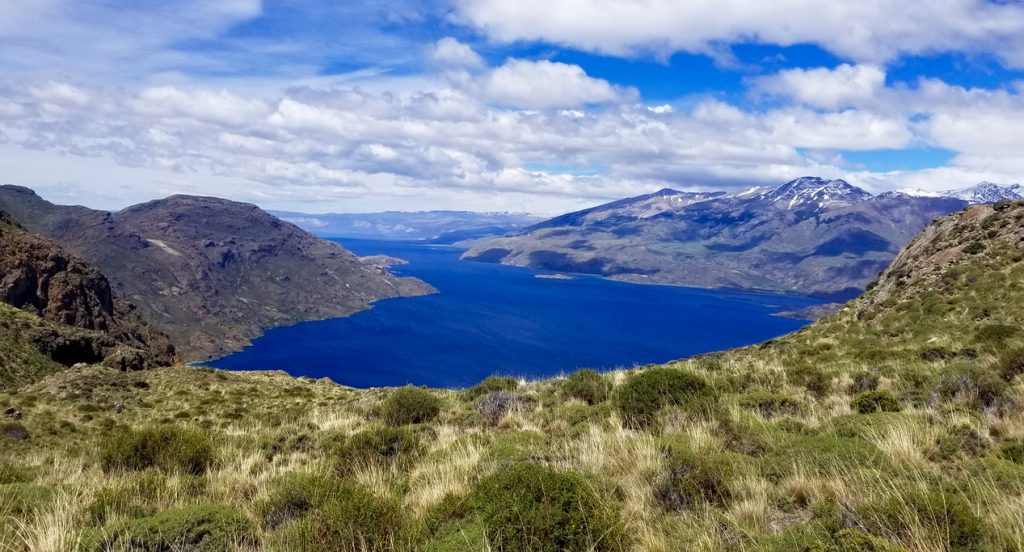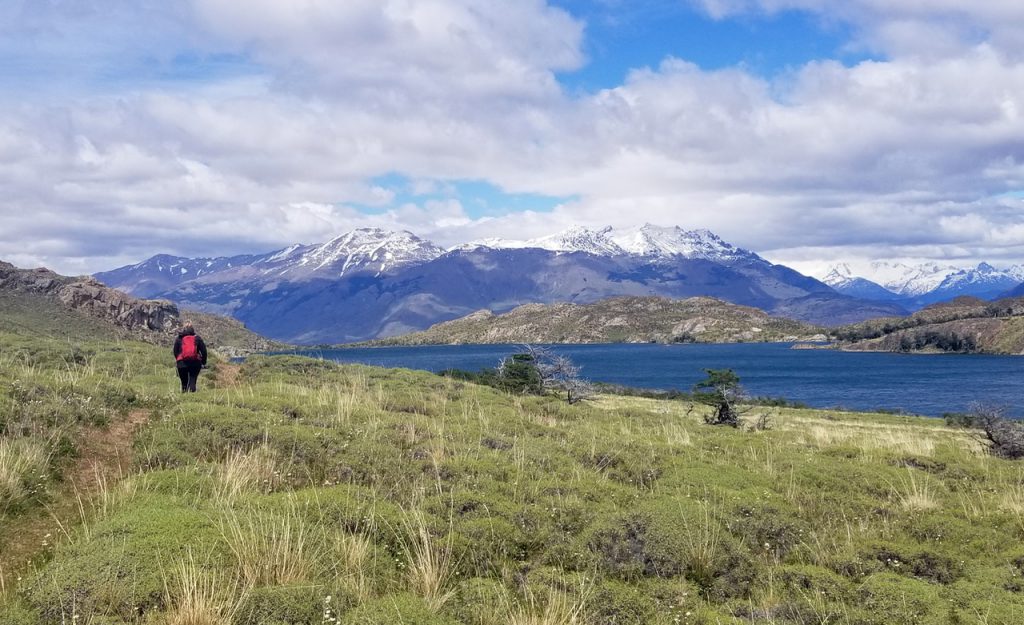 We enjoyed Parque Patagonia so much that after a few days of hiking here on our way down the Carretera we had to return for a few more days on the drive back up.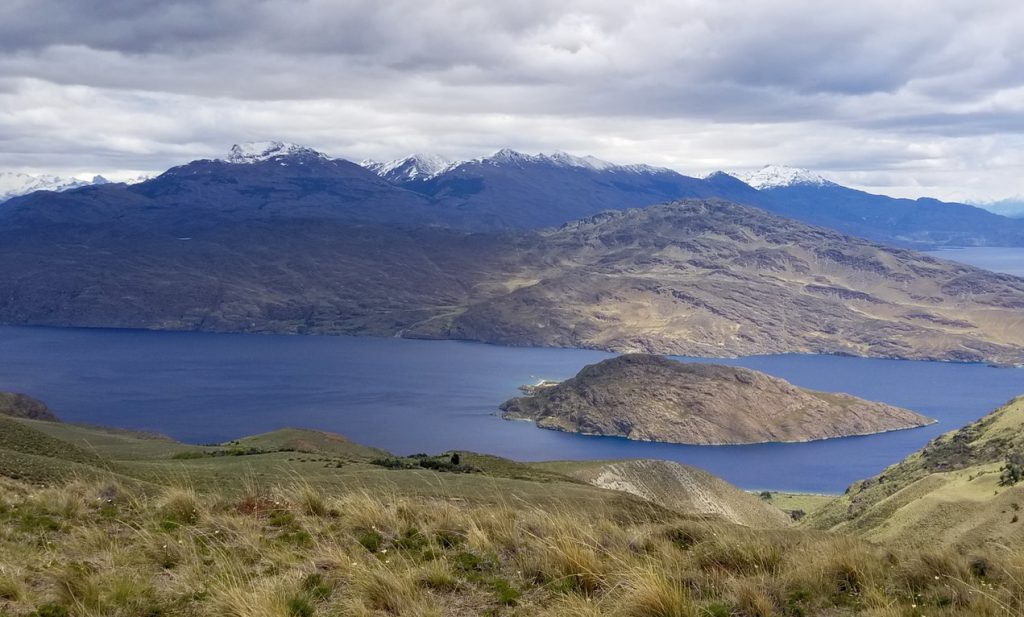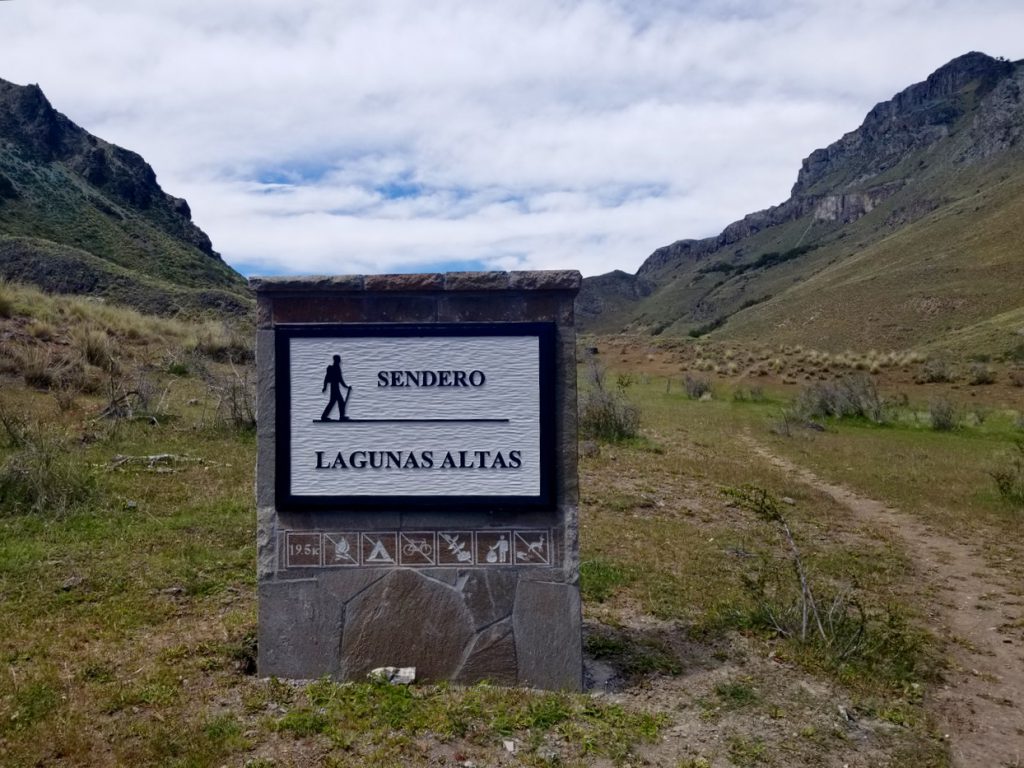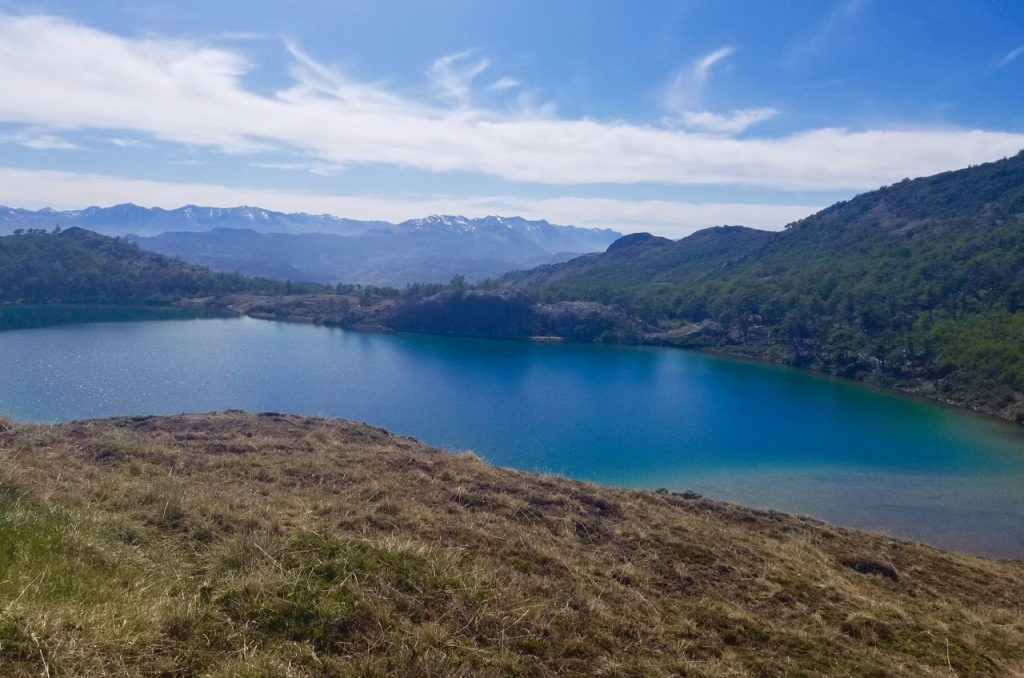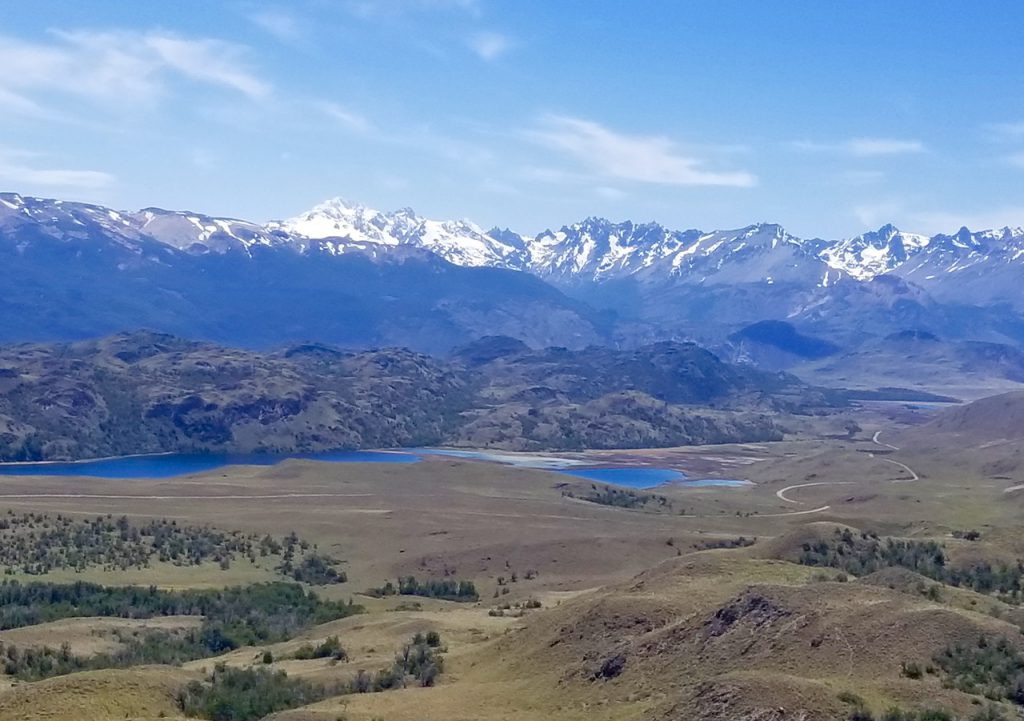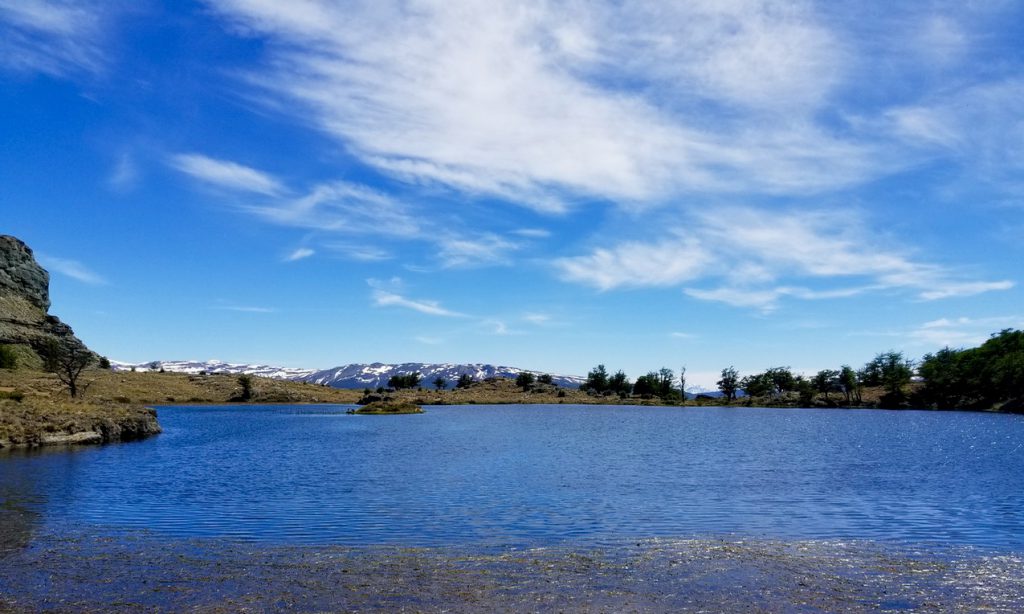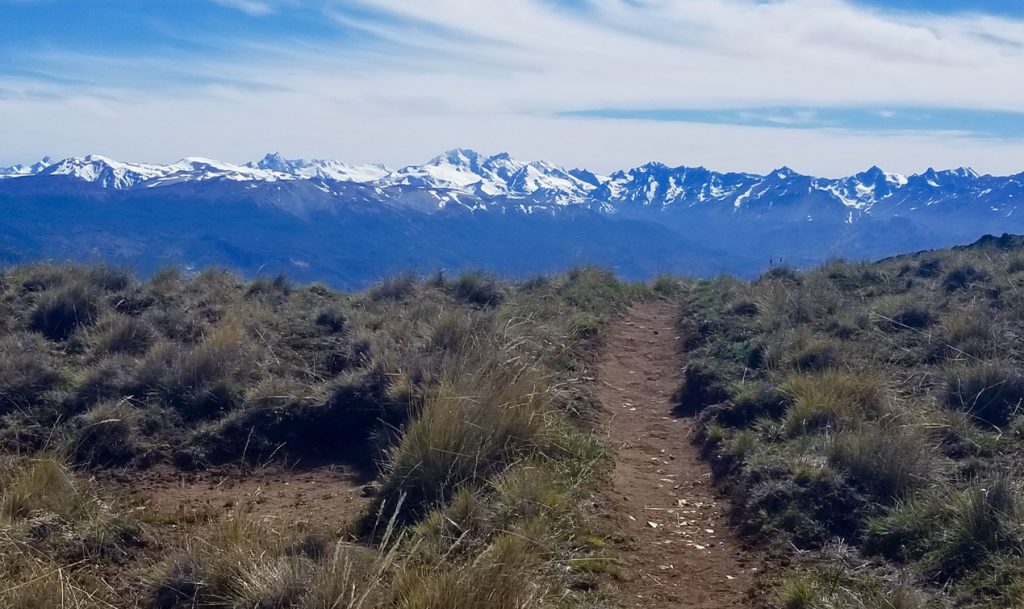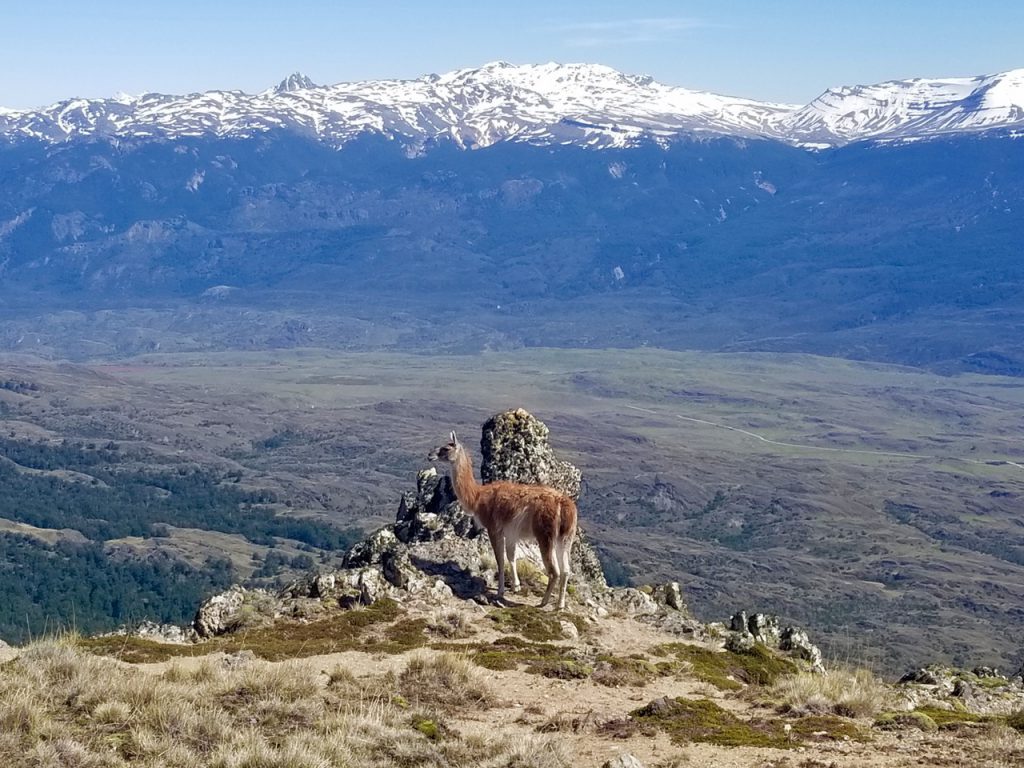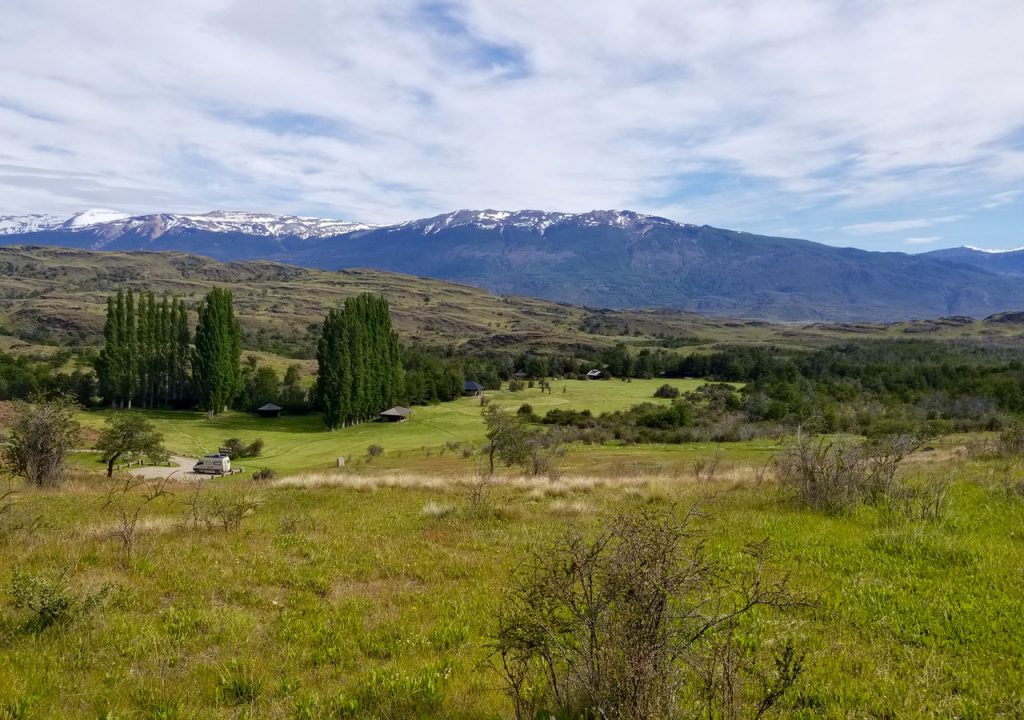 The Carretera Austral route is also broken up by a handful of scenic small towns perched on river banks, cliffs and lakesides always offering necessary sustenance and an obligatory craft beer.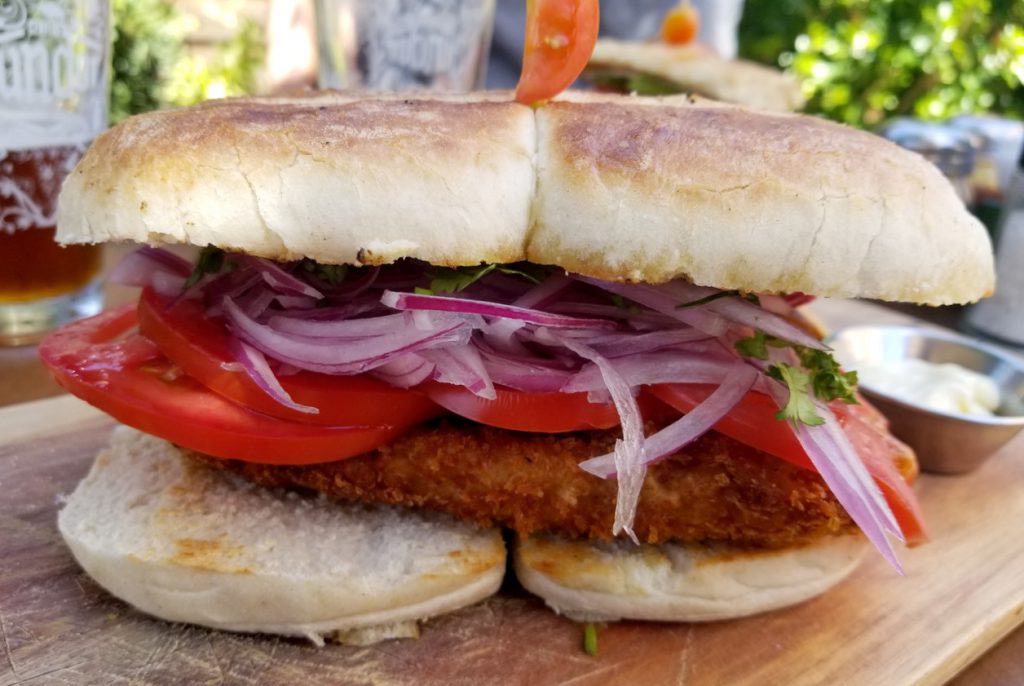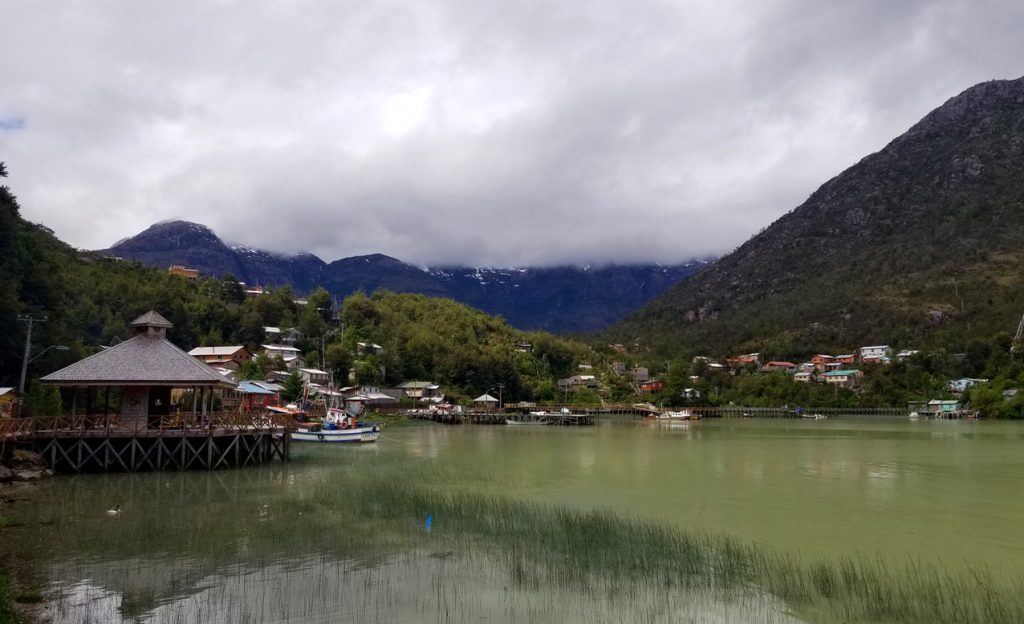 Caleta Tortel is located in a cove at the mouth of the Baker River between the Northern and Southern Patagonian Ice Fields.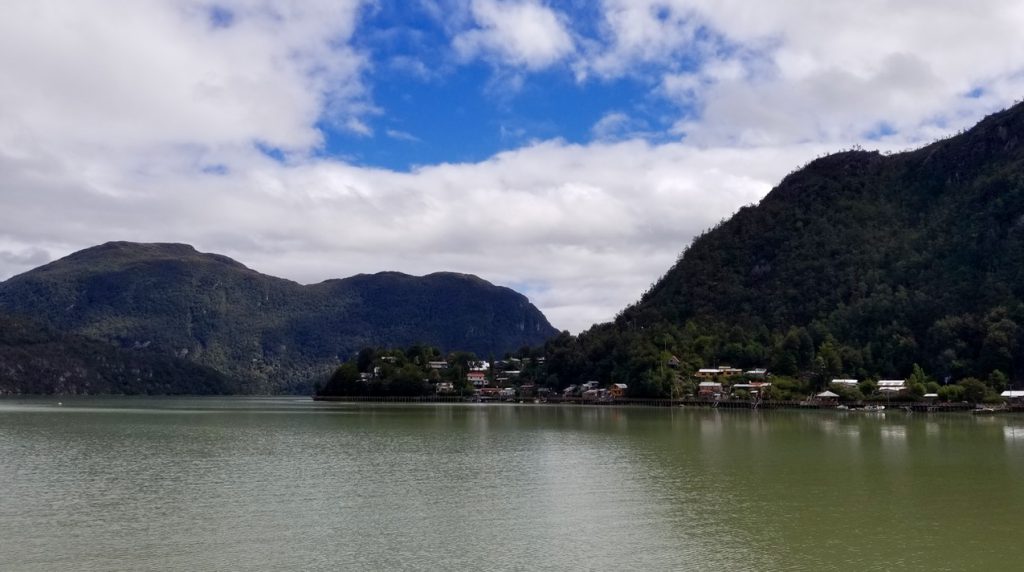 A lumber town where there are no roads, only cypress walkways and staircases connecting the stilt houses and businesses all along the coast of the cove.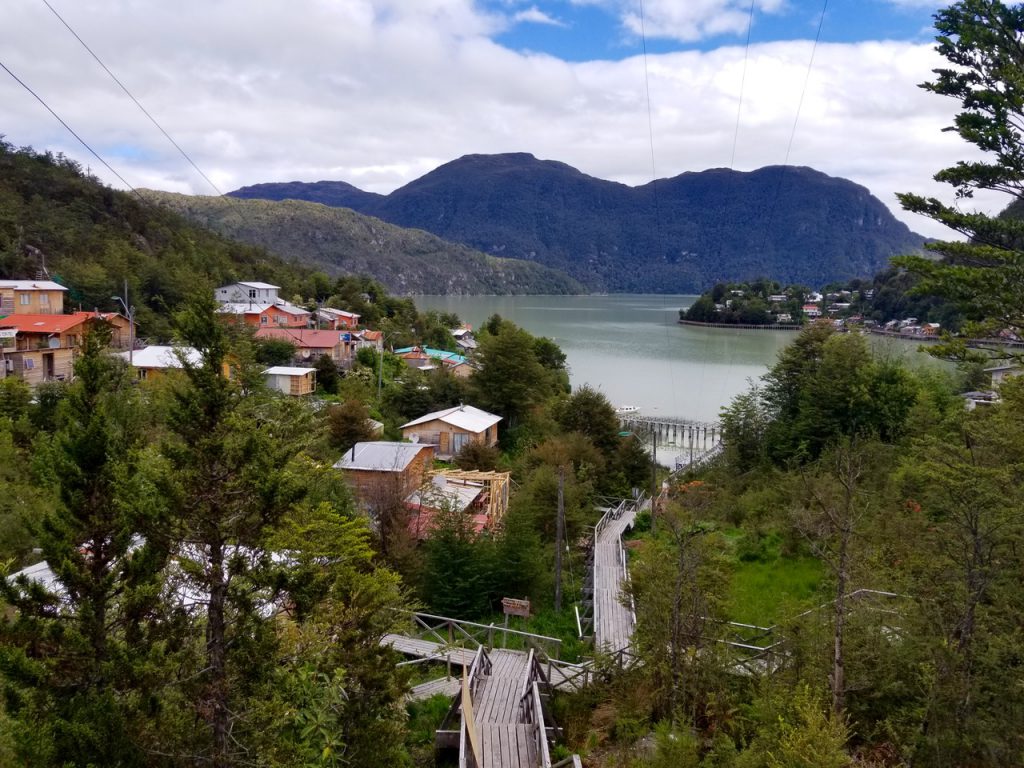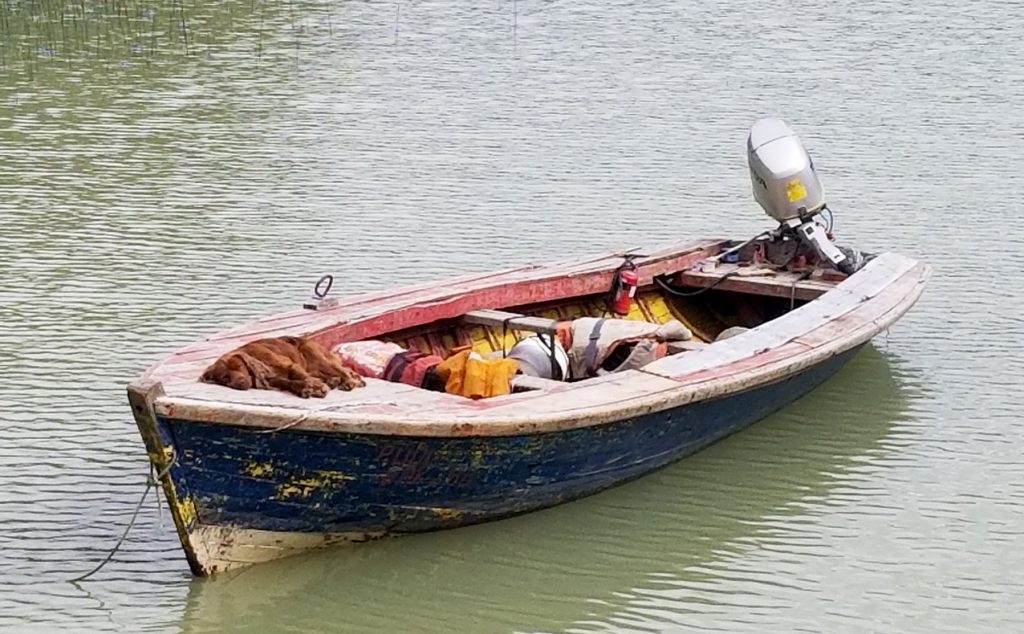 Jumping off of Route 7 and heading deeper into the bush always produced some of our best camp sites.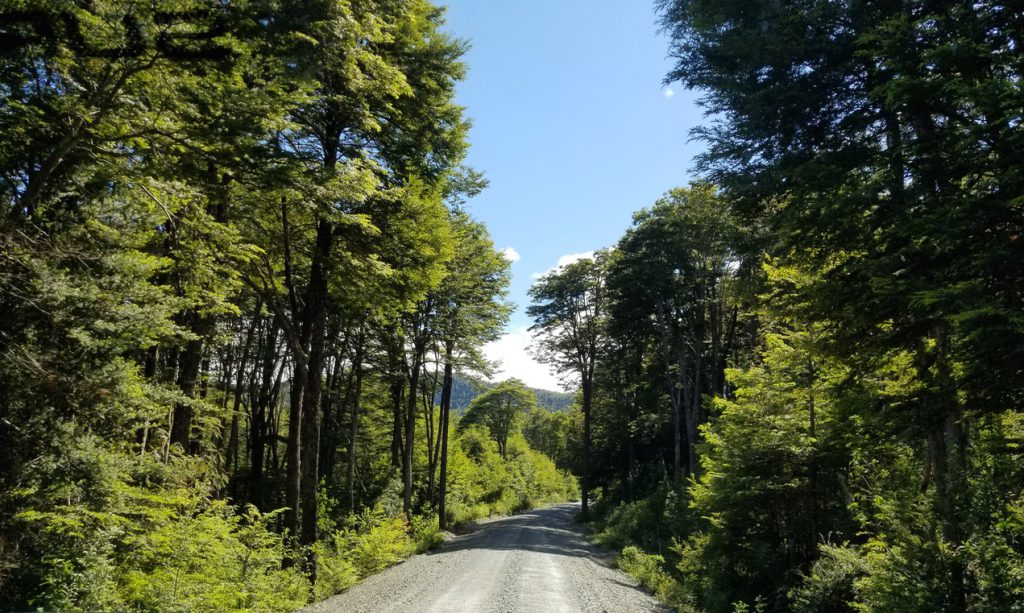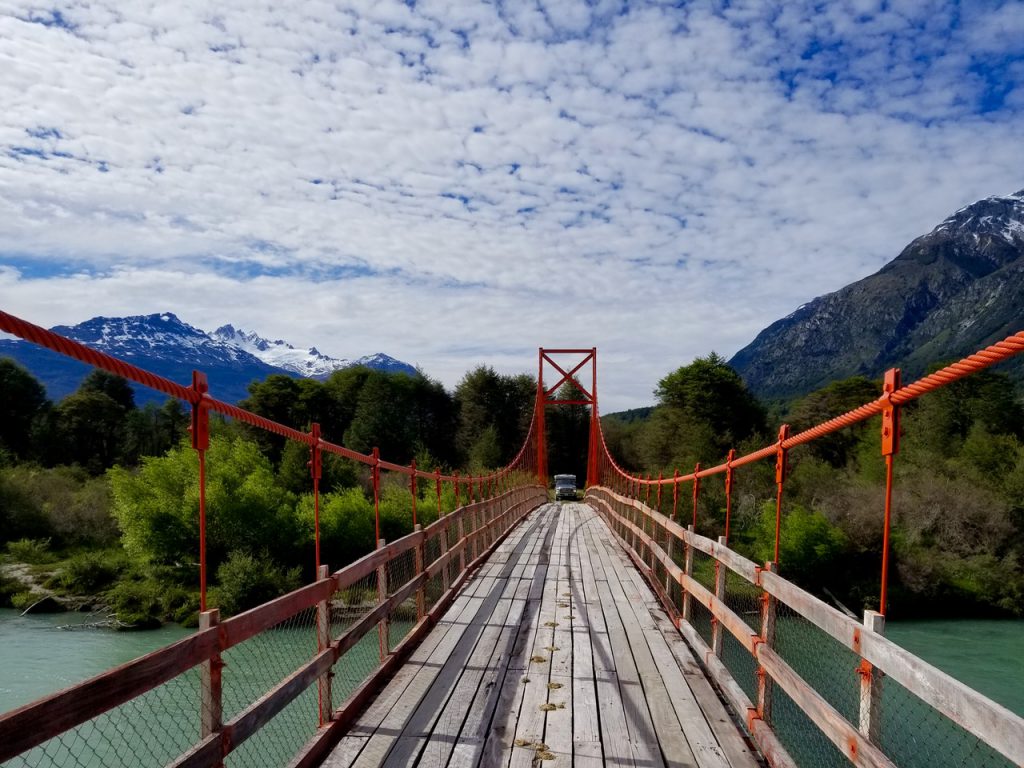 Just slightly under the weight limit and a bit of a tight squeeze but we decided to go for it.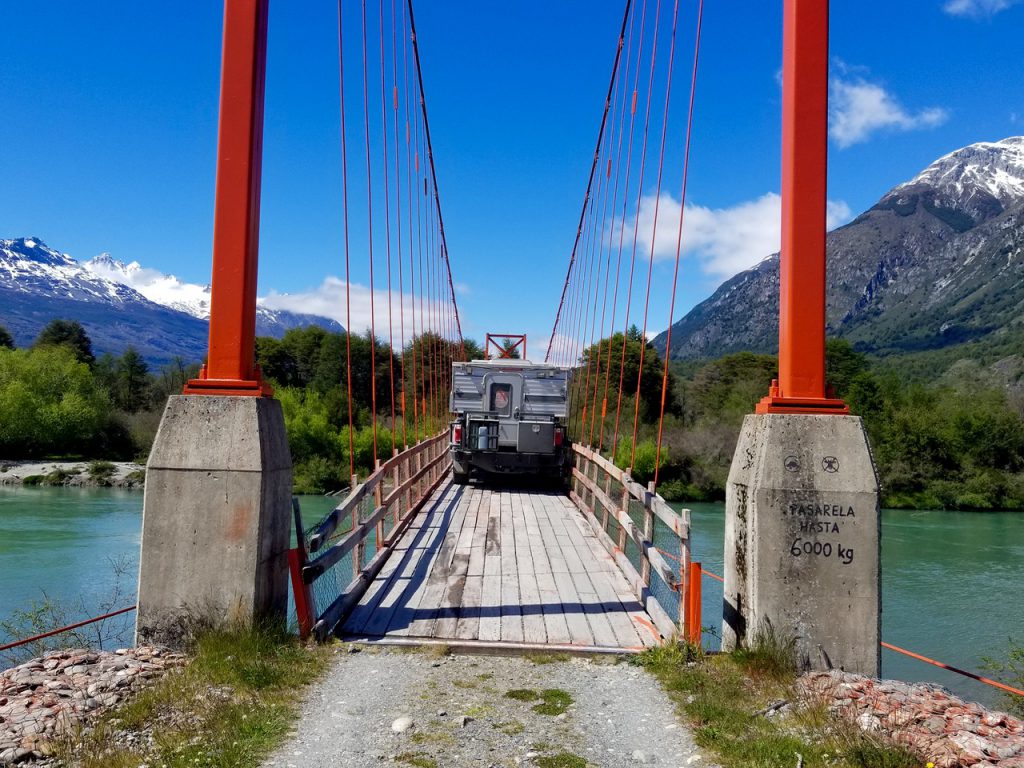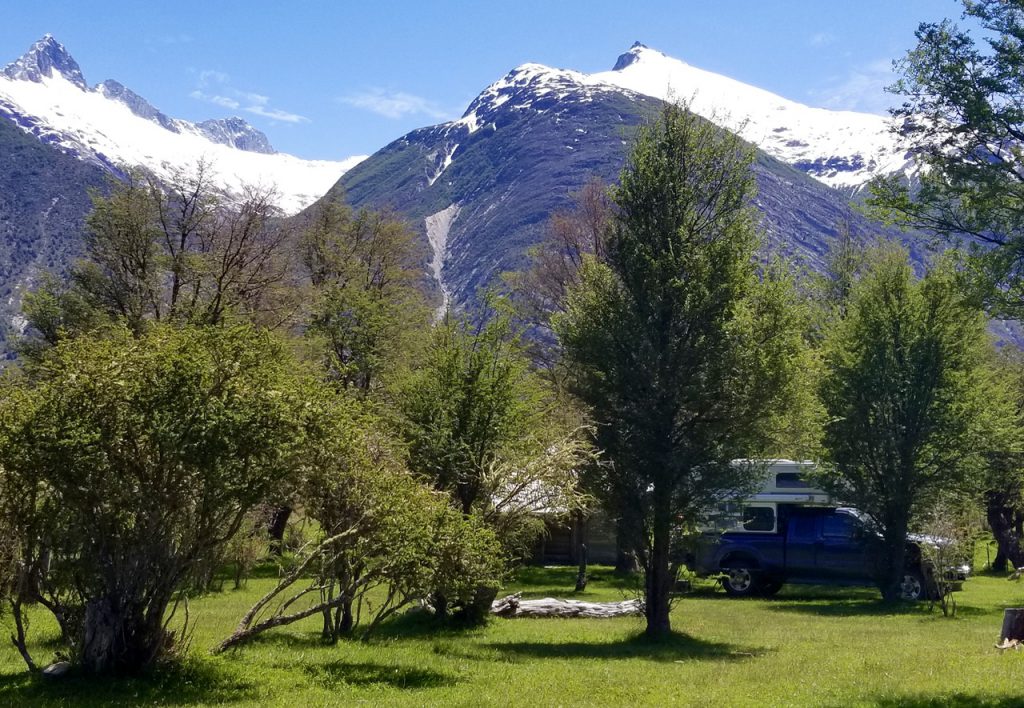 Thankfully, we stayed out of the river and were rewarded with another beautiful campsite.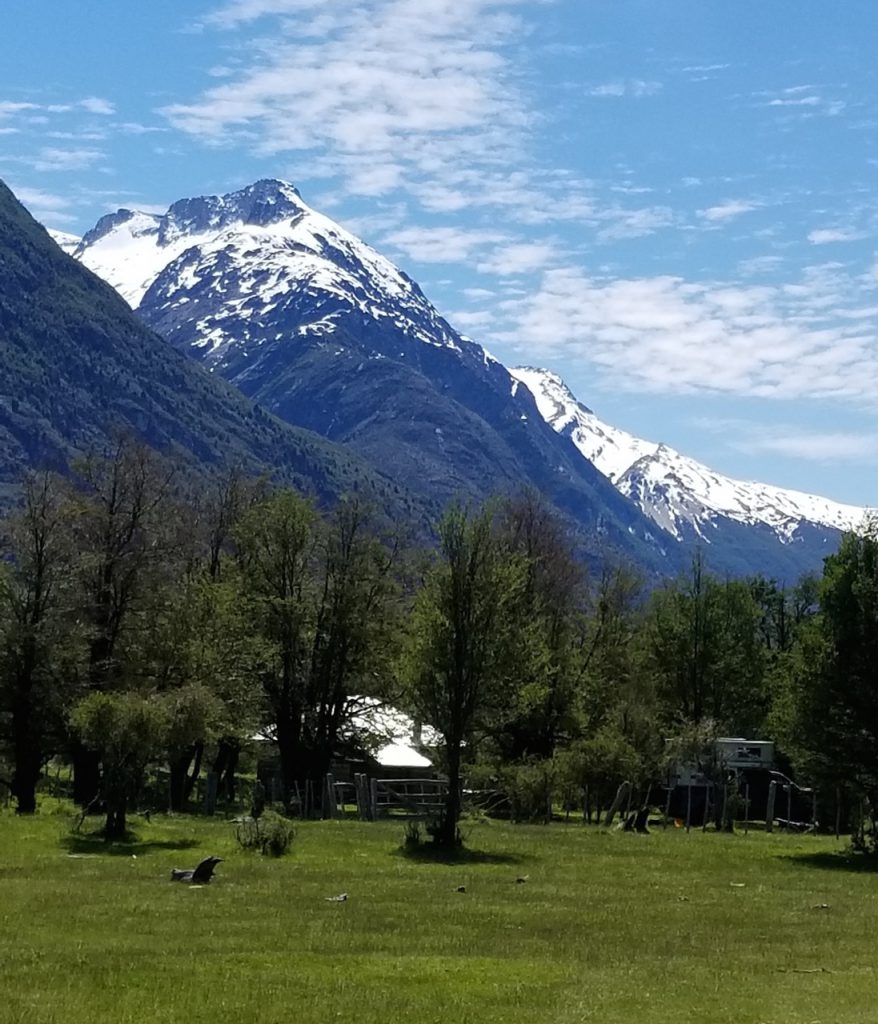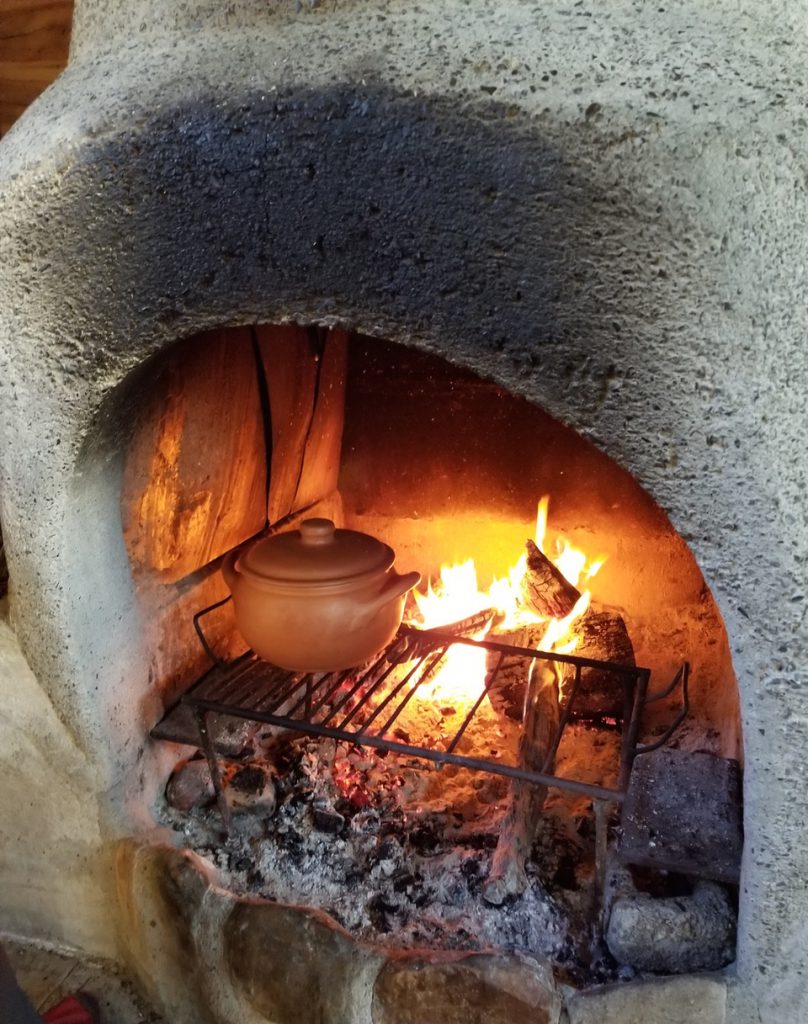 Christmas was soon approaching and Mom was heading back down for her 5th visit of our trip.
This time we would park the truck in a town on the Carreterra Austral, catch a quick flight to meet her in Santiago and spend some time exploring the Chilean capital, the seaside town of Valparaiso and a bit of Chilean wine country.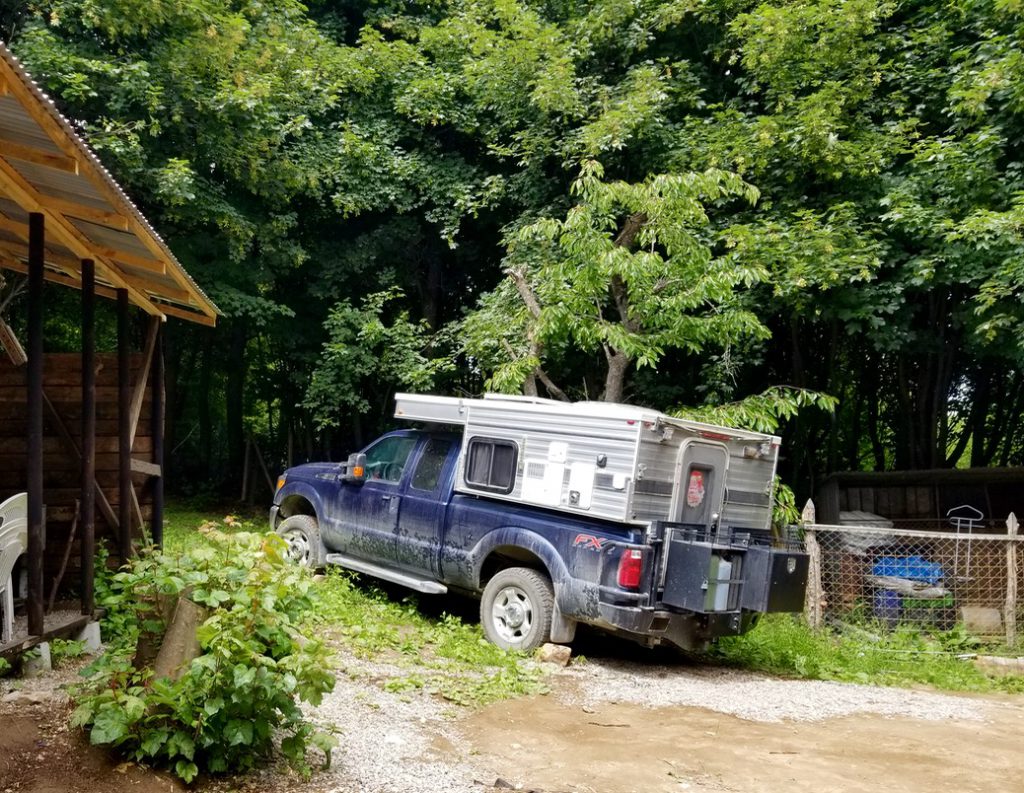 With the rig (hopefully) safely parked with our new friend Jorge in the town of Coyhaique, we head for Santiago.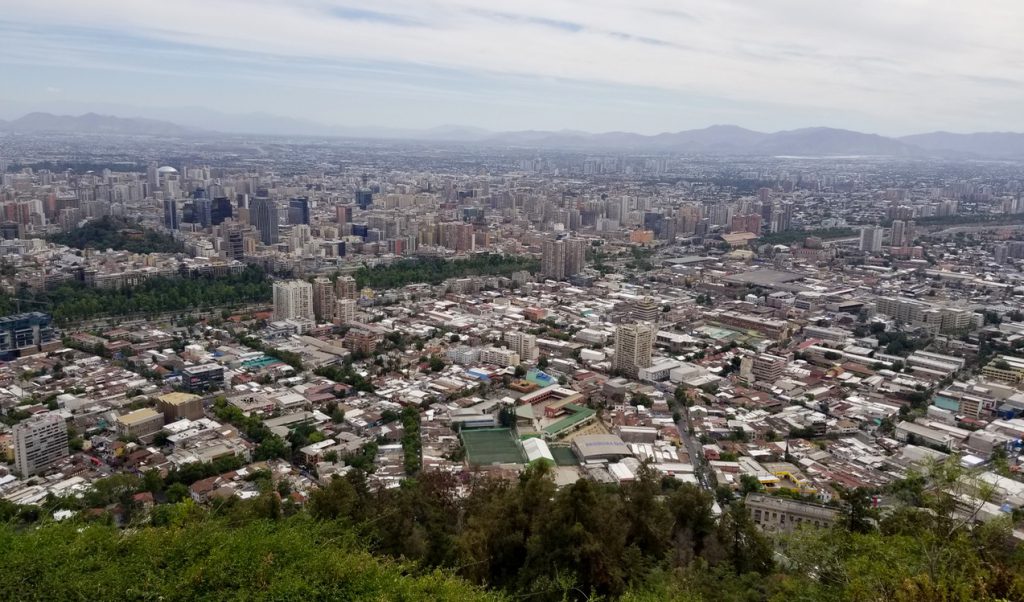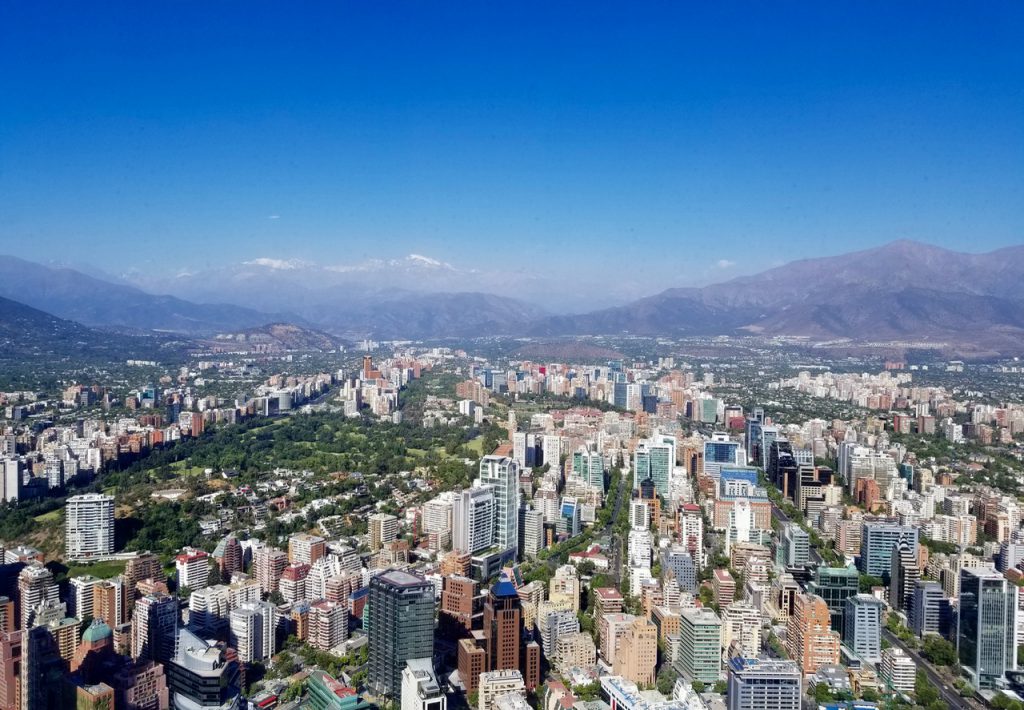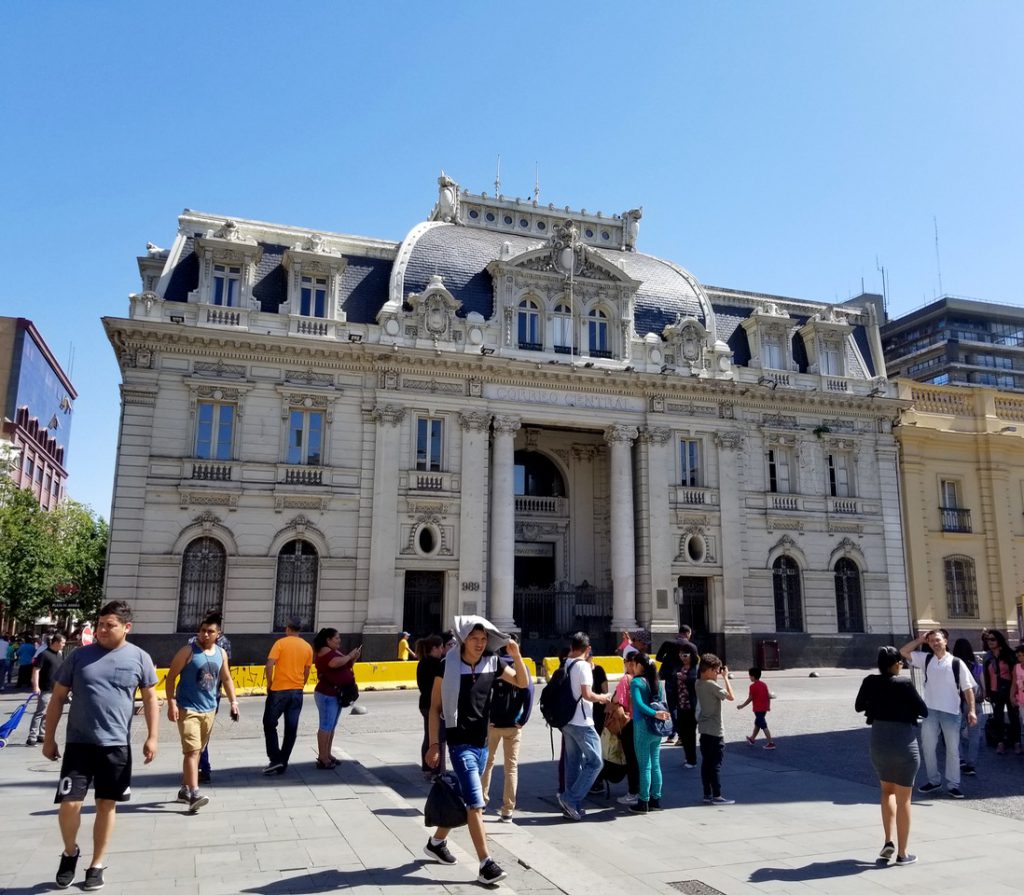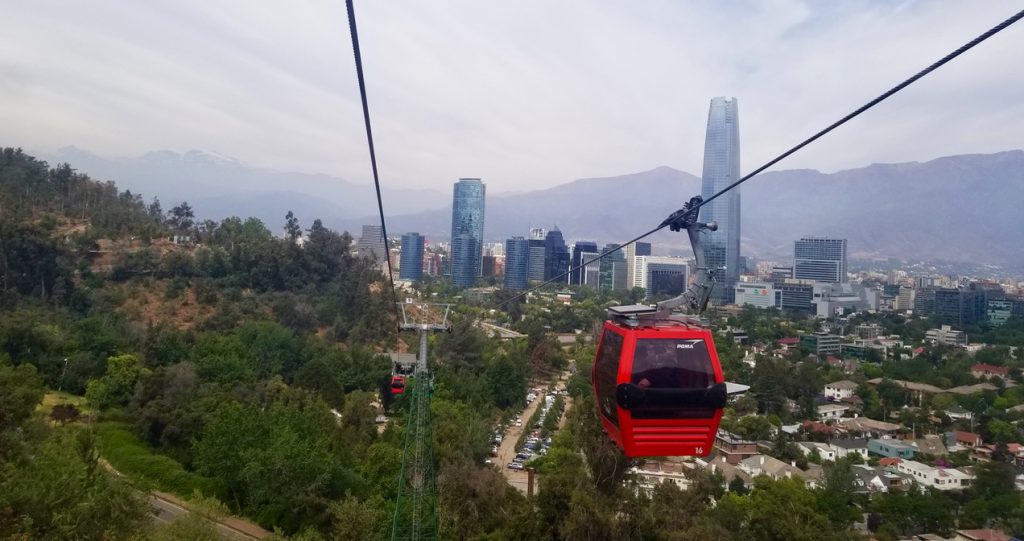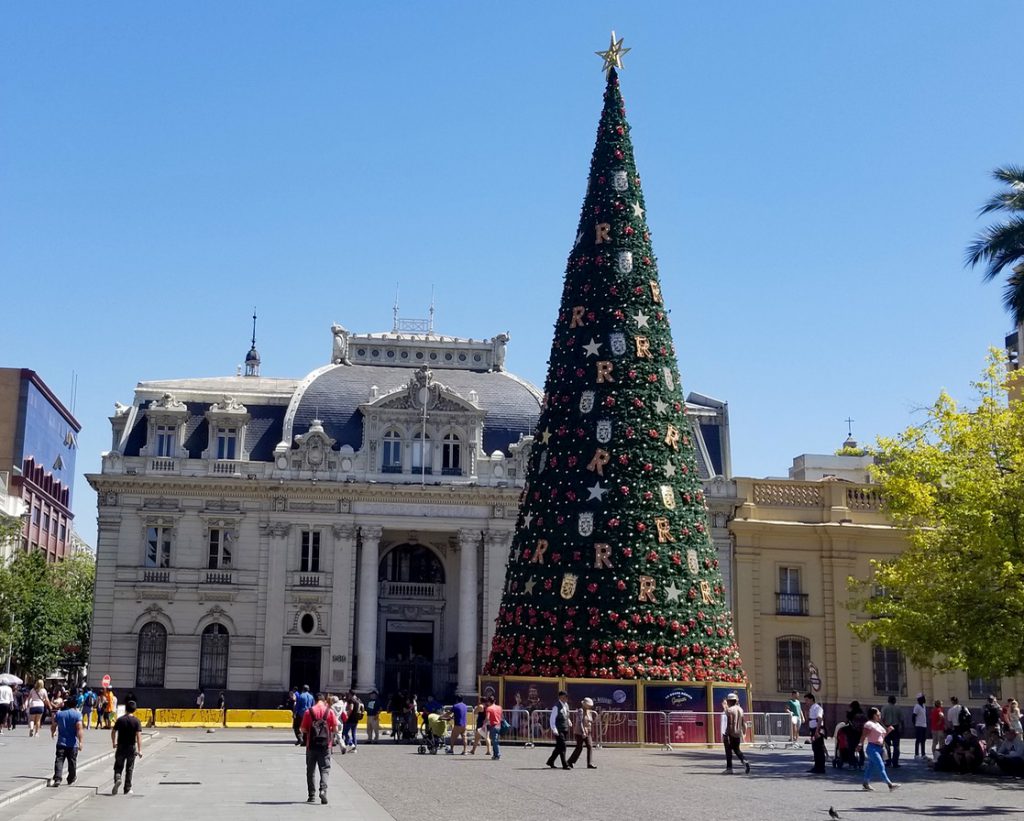 We had another great visit.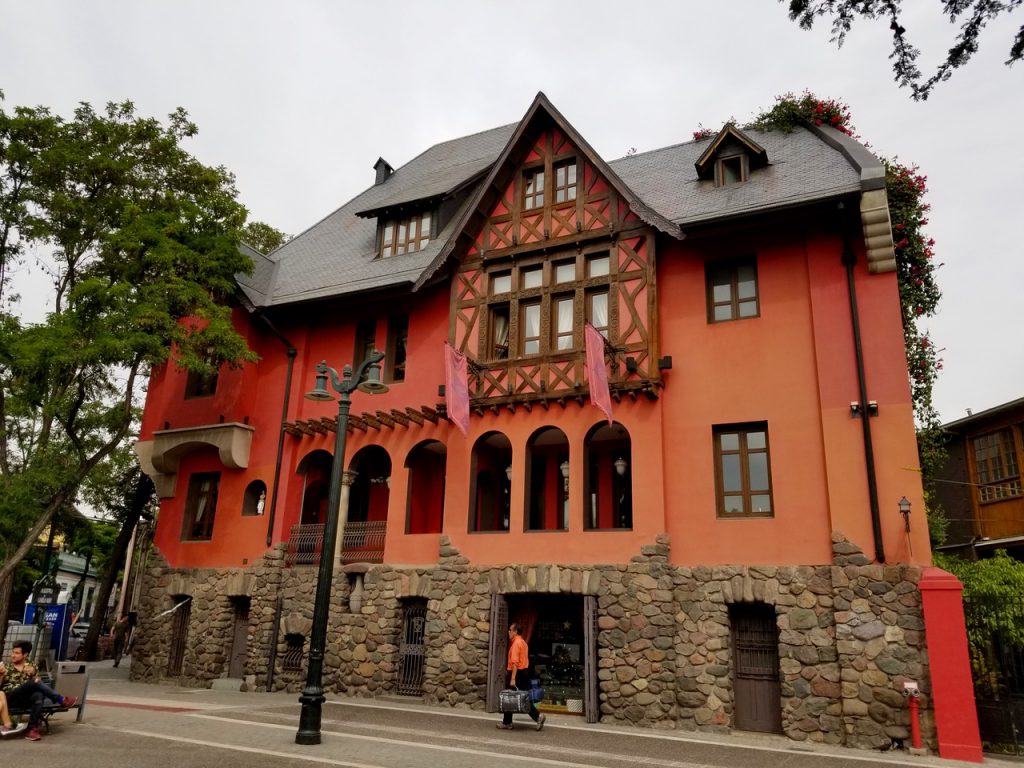 …Stayed in a funky hotel.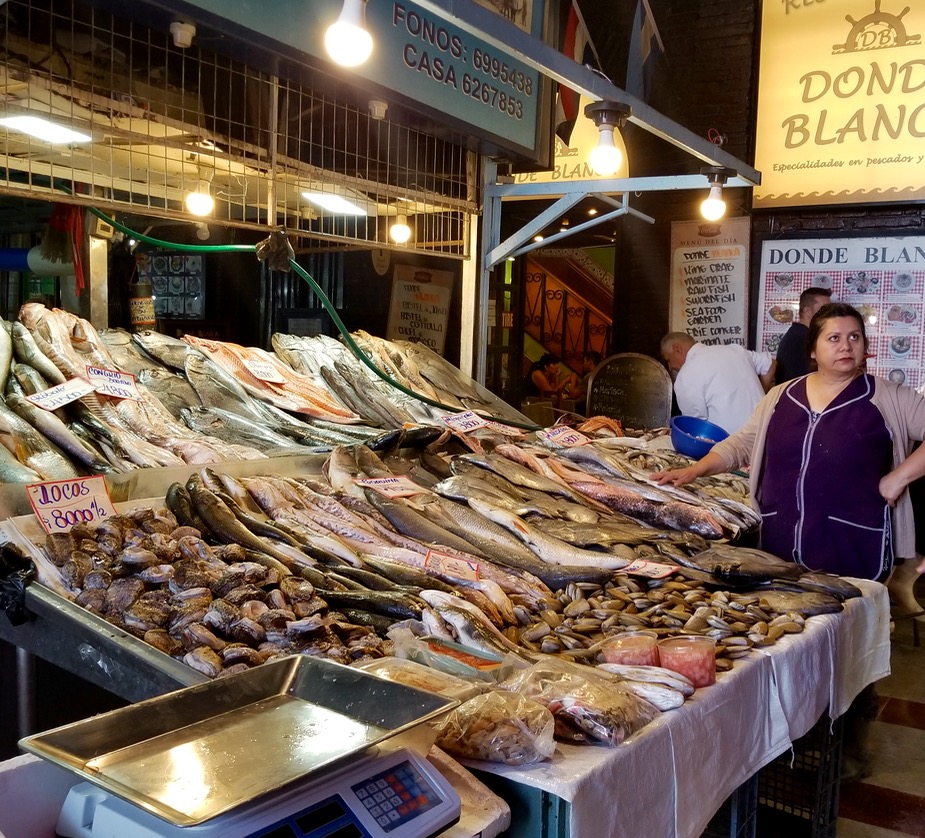 Took in the markets and local street food.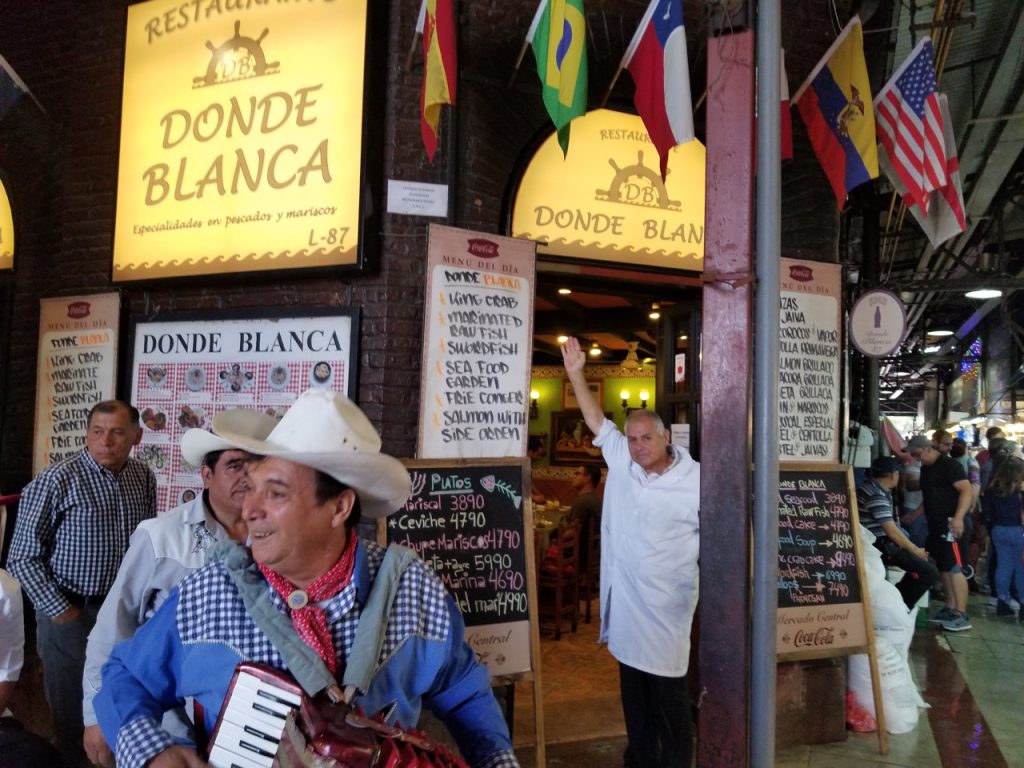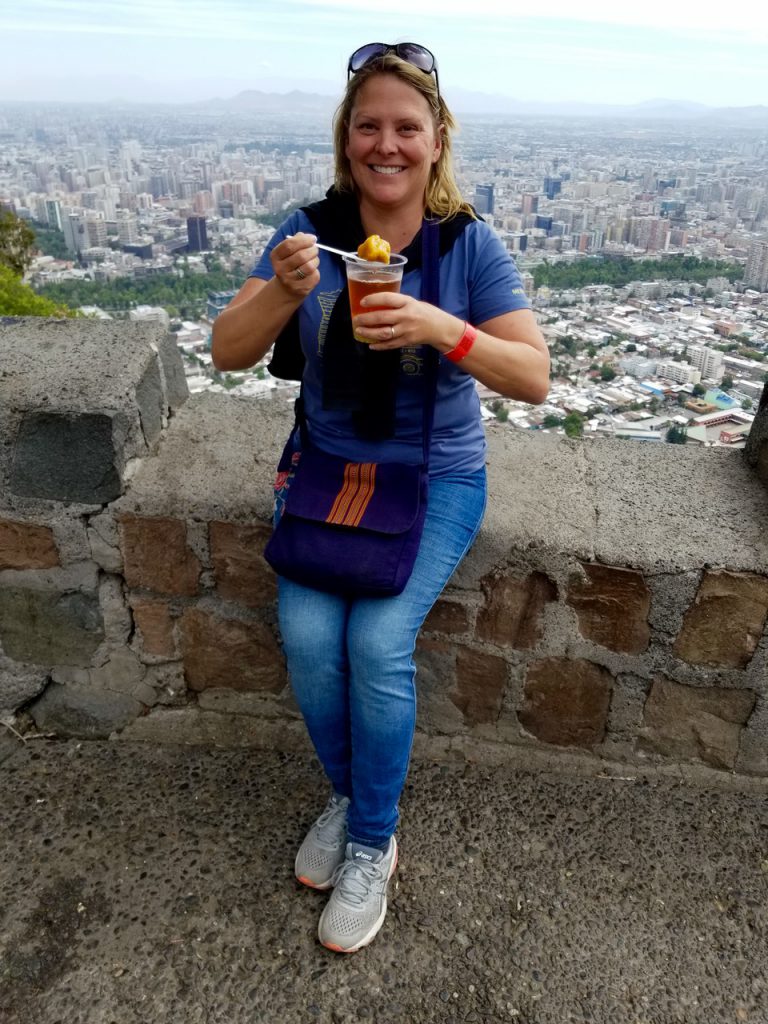 Enjoying a Mote con Huesillo.  An oddly delicious drink of peaches, sugar, honey, cinnamon, water and husked wheat.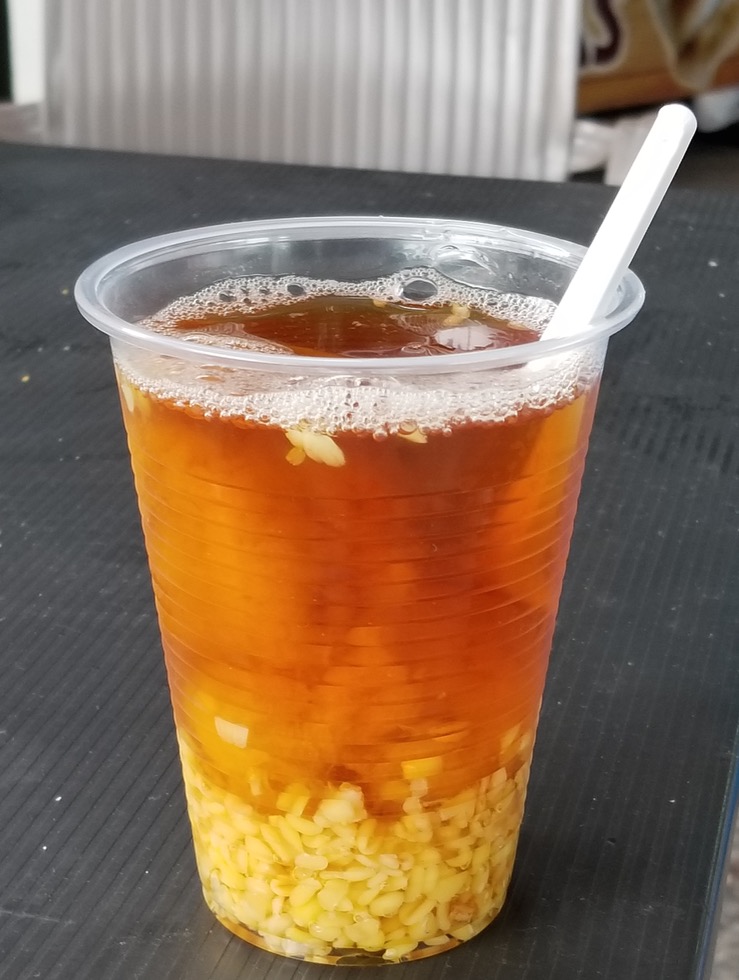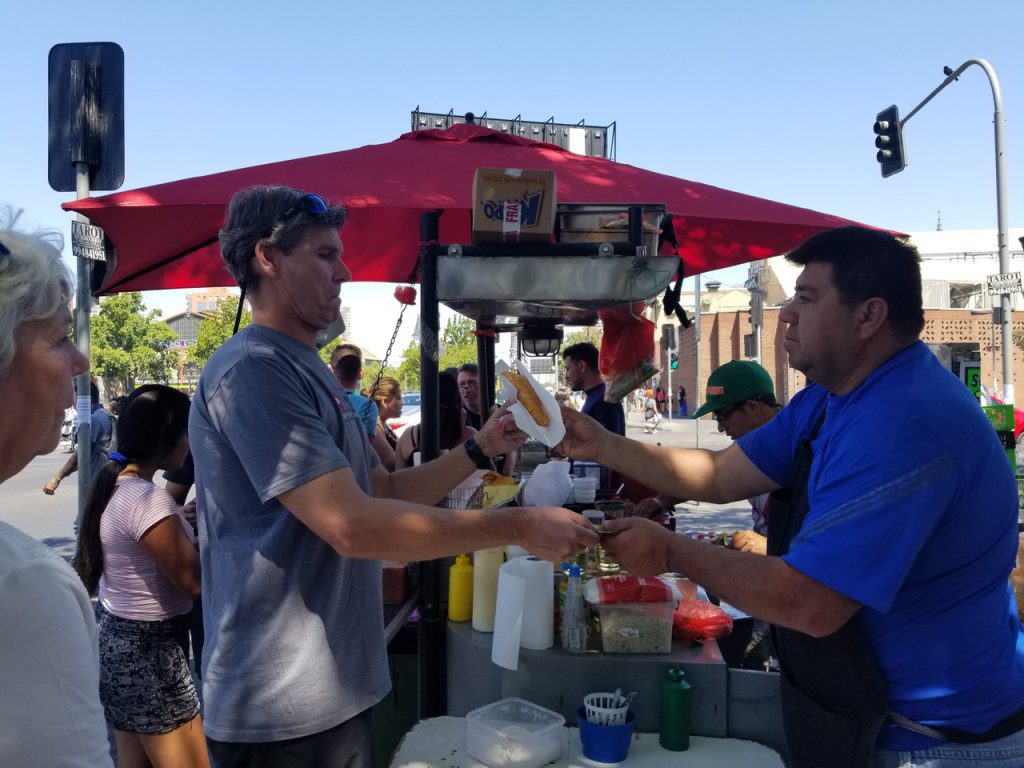 Fresh empanadas.  Get 'em while they're hot!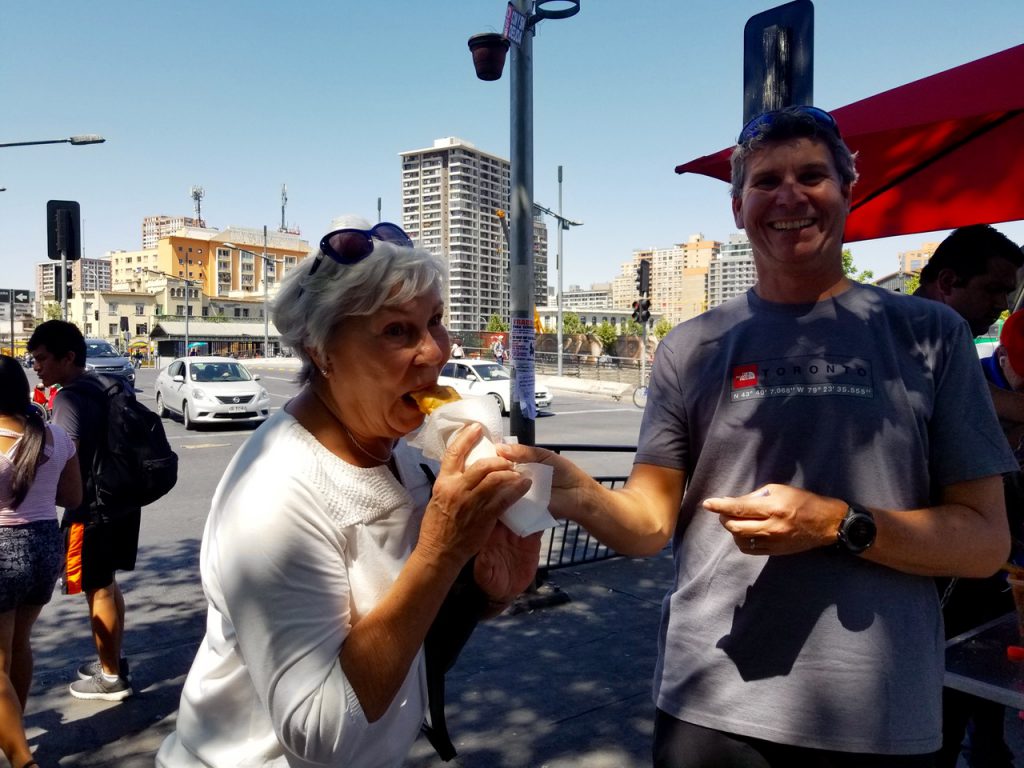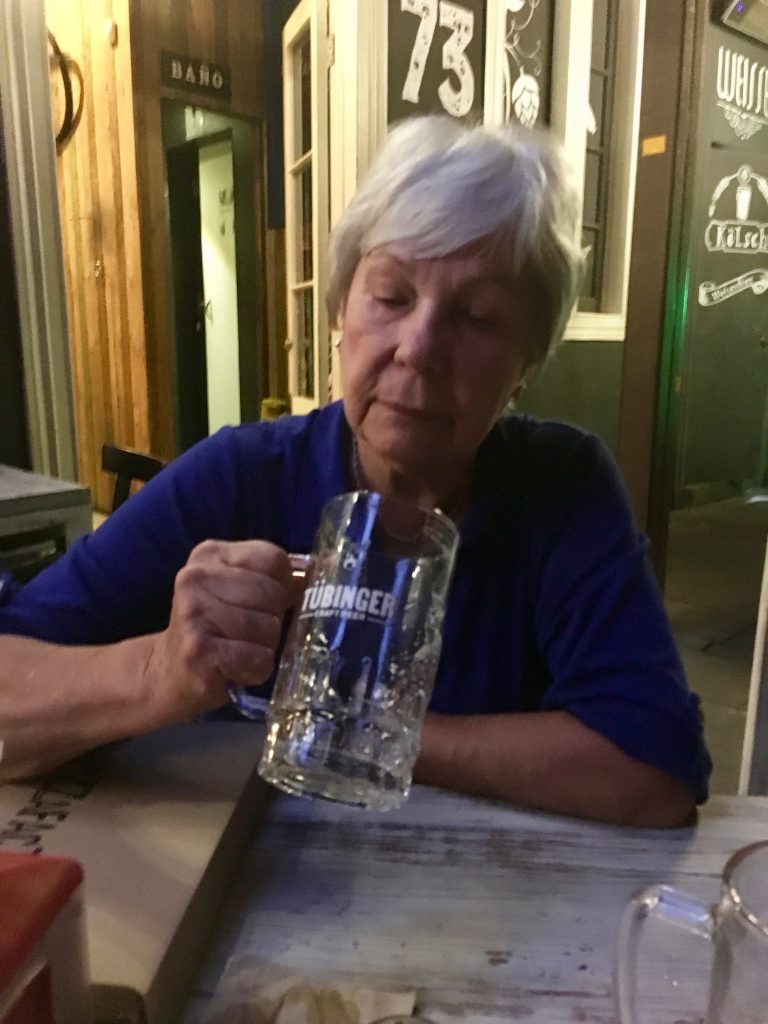 Yip… you drank it all!
…Can we get another pint over here?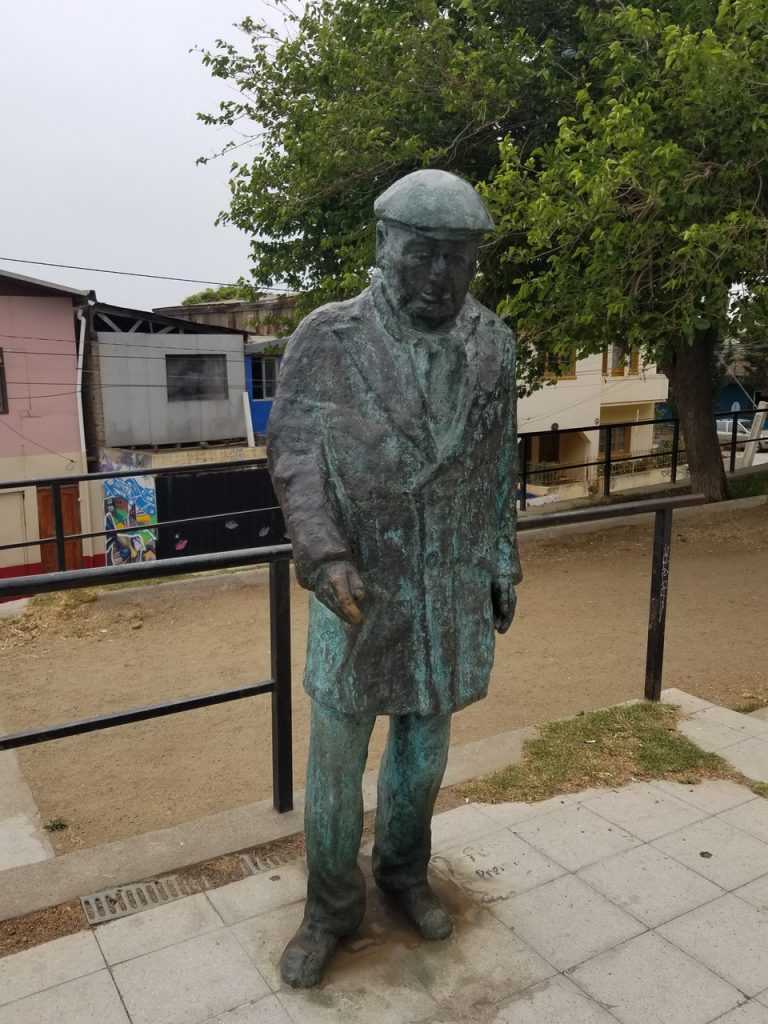 We visited the houses of famous Chilean poet Pablo Neruda.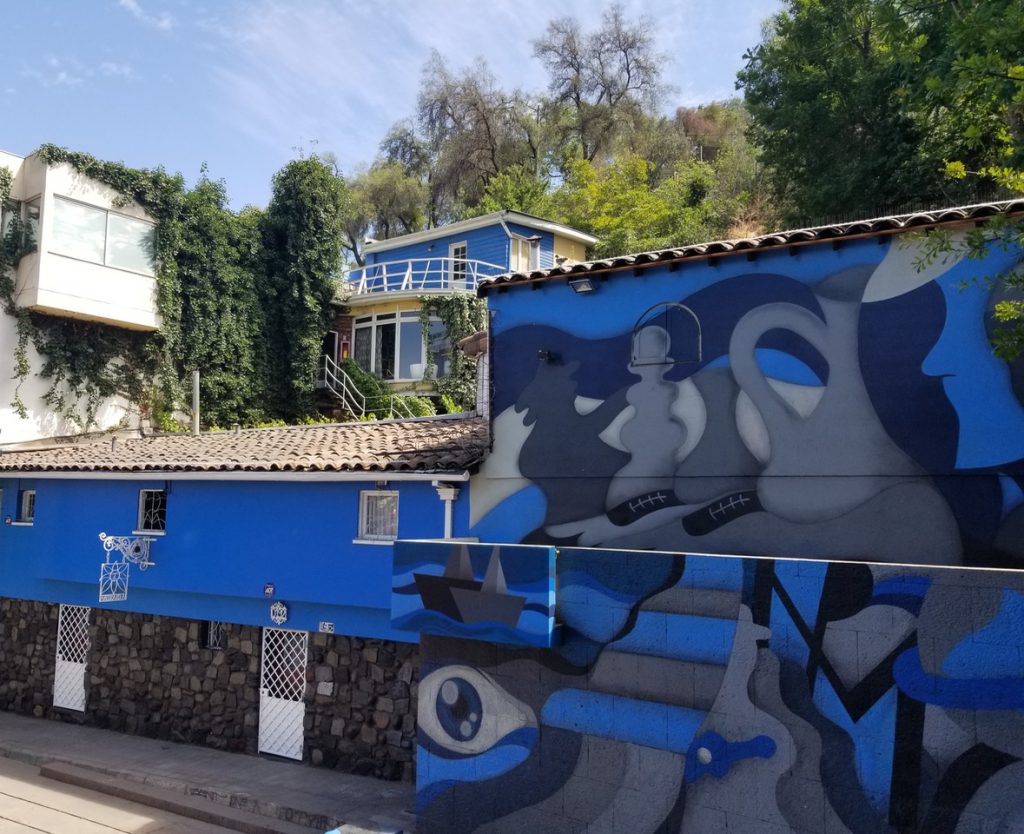 Neruda's house in Santiago.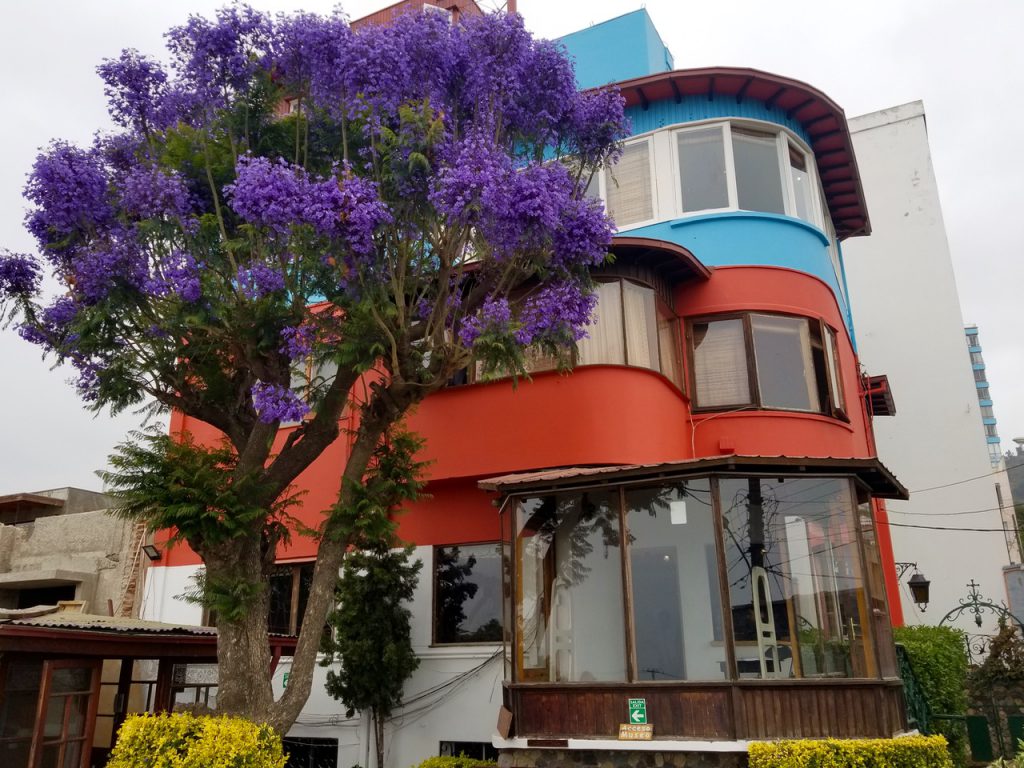 Neruda's House in Valparaiso.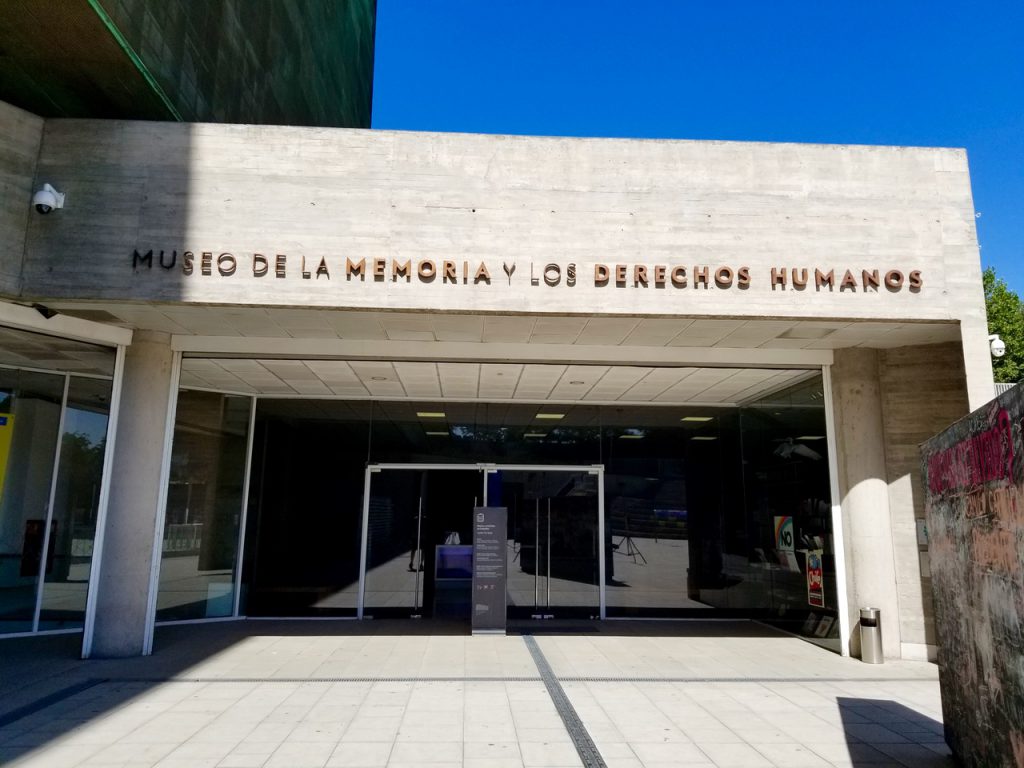 We spent hours in the disturbing Museum of Memory and Human Rights which commemorates the victims of human rights violations during the 18 year Pinochet regime.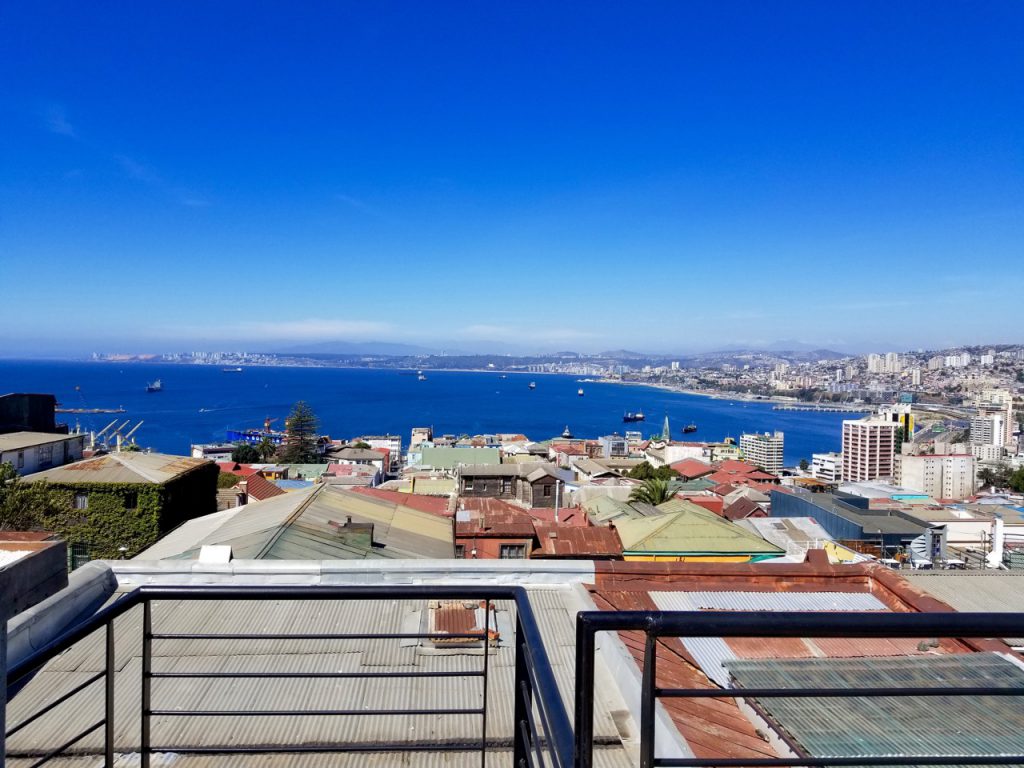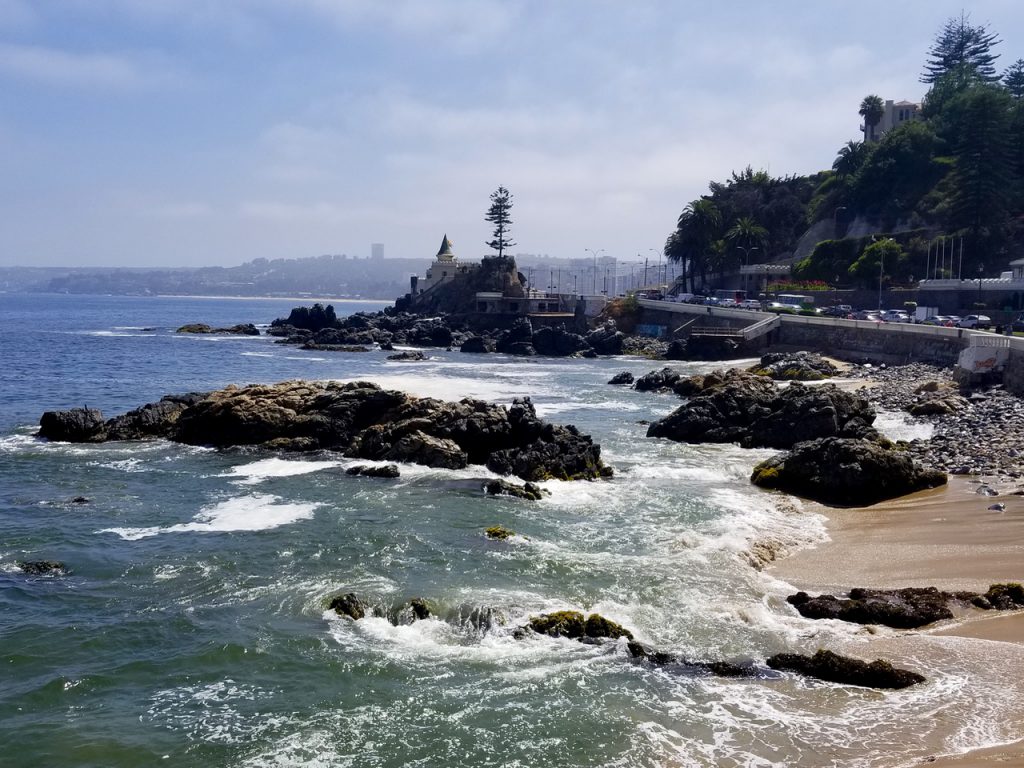 We enjoyed the port city of Valparaiso with its steep funiculars used to reach its cliffside neighbourhoods displaying fantastic street art.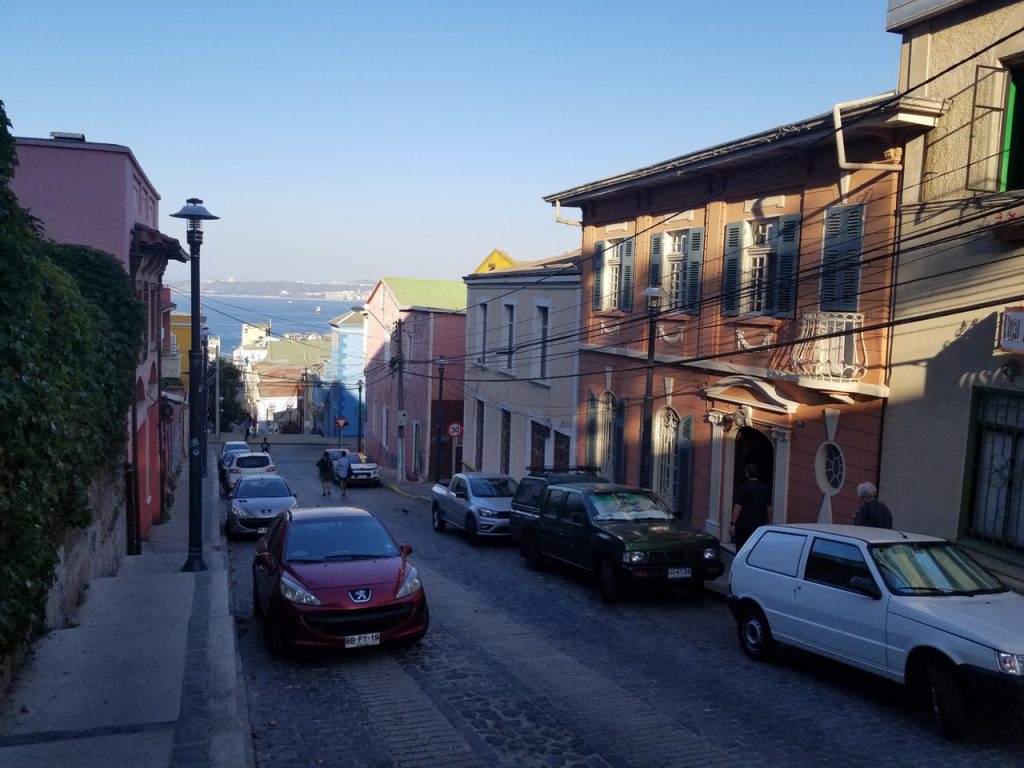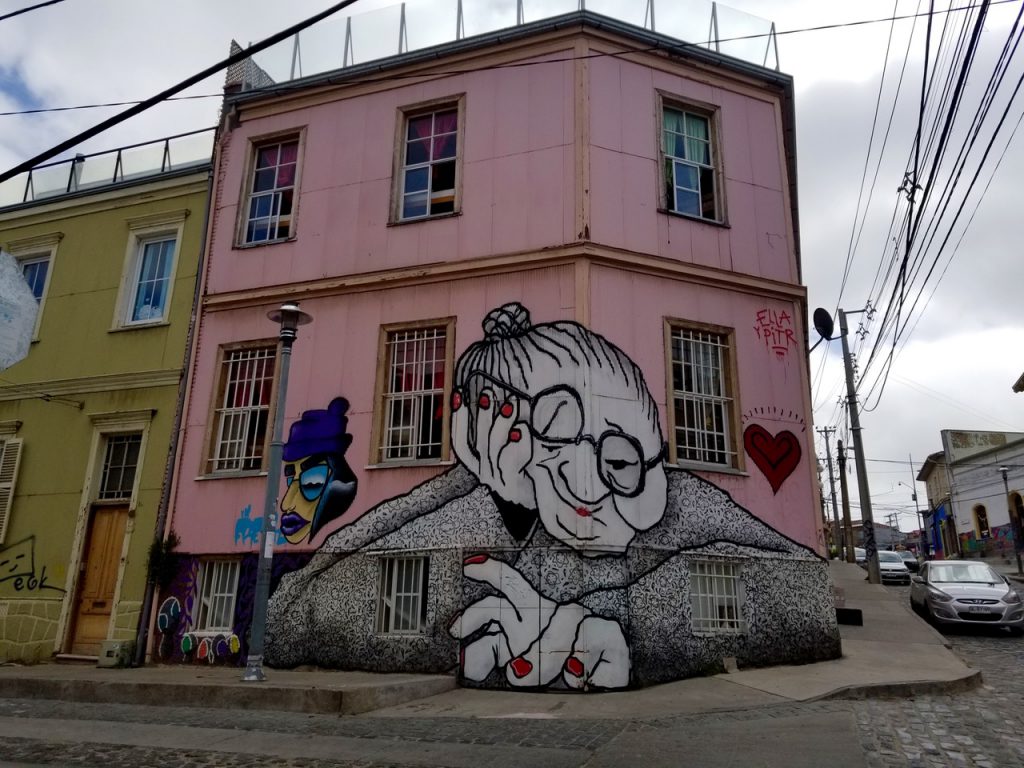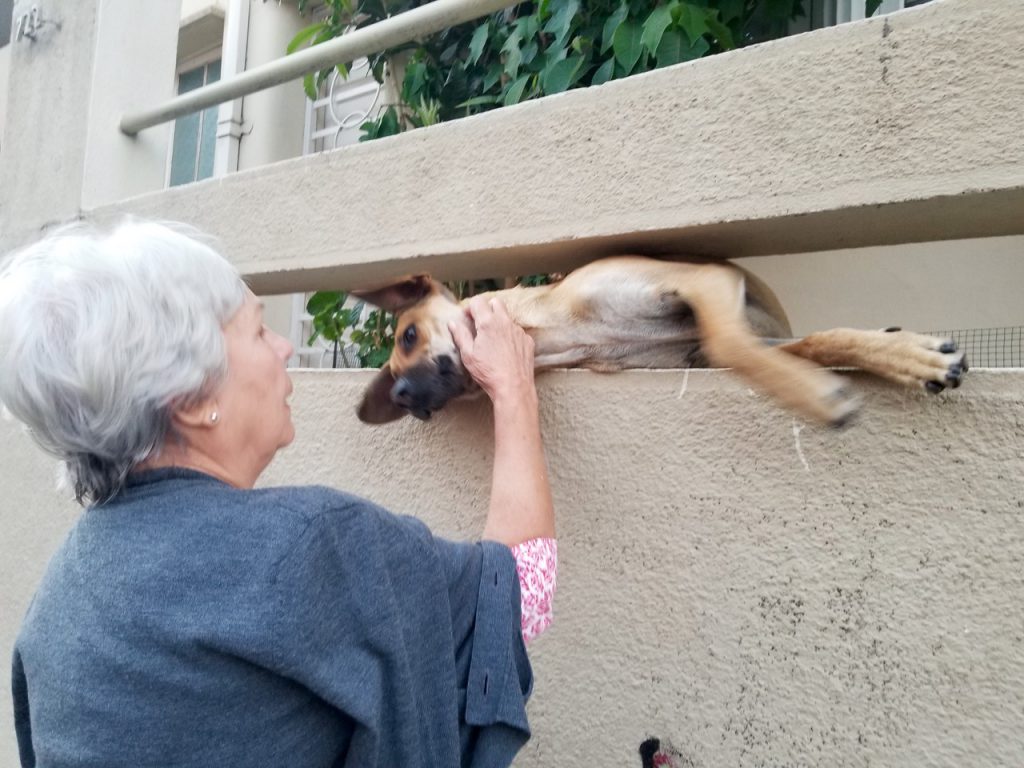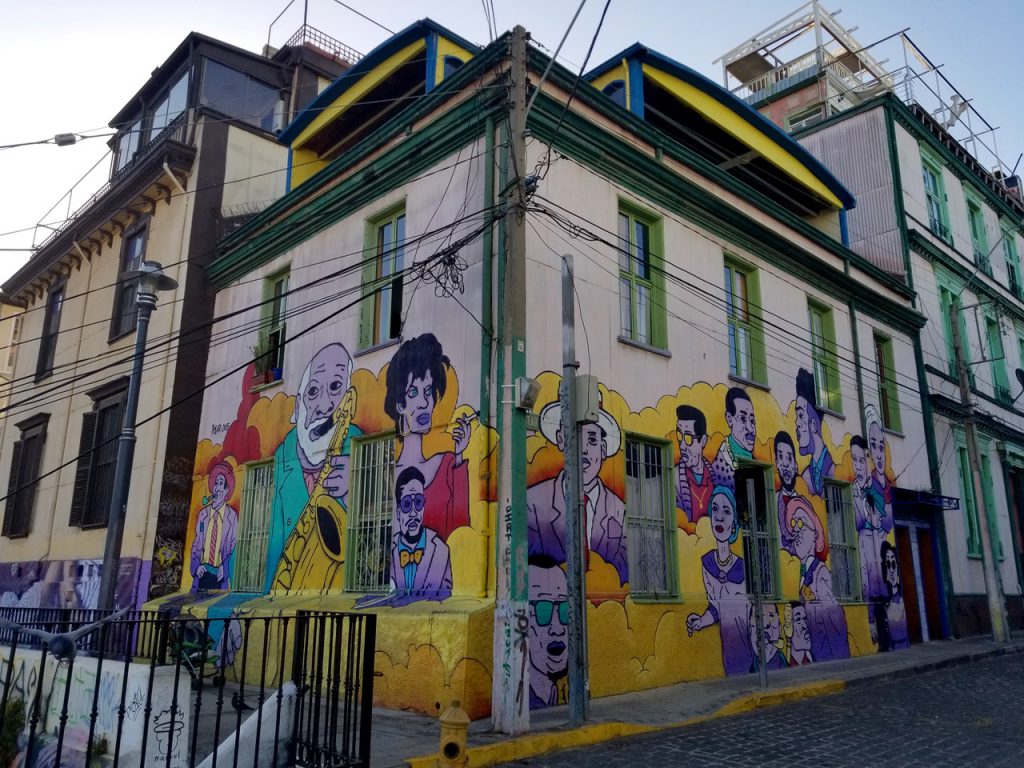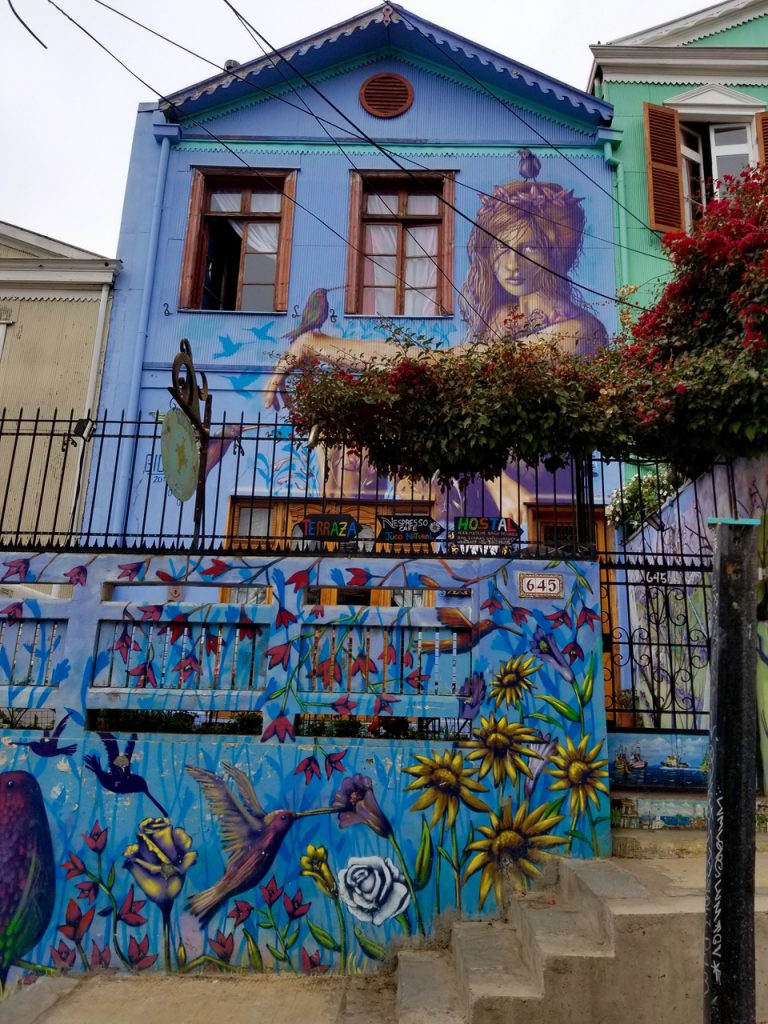 We spent a day in the San Antonio Valley at Matetic Vineyards enjoying their fantastic food and wine and learning about the biodynamic wine making process.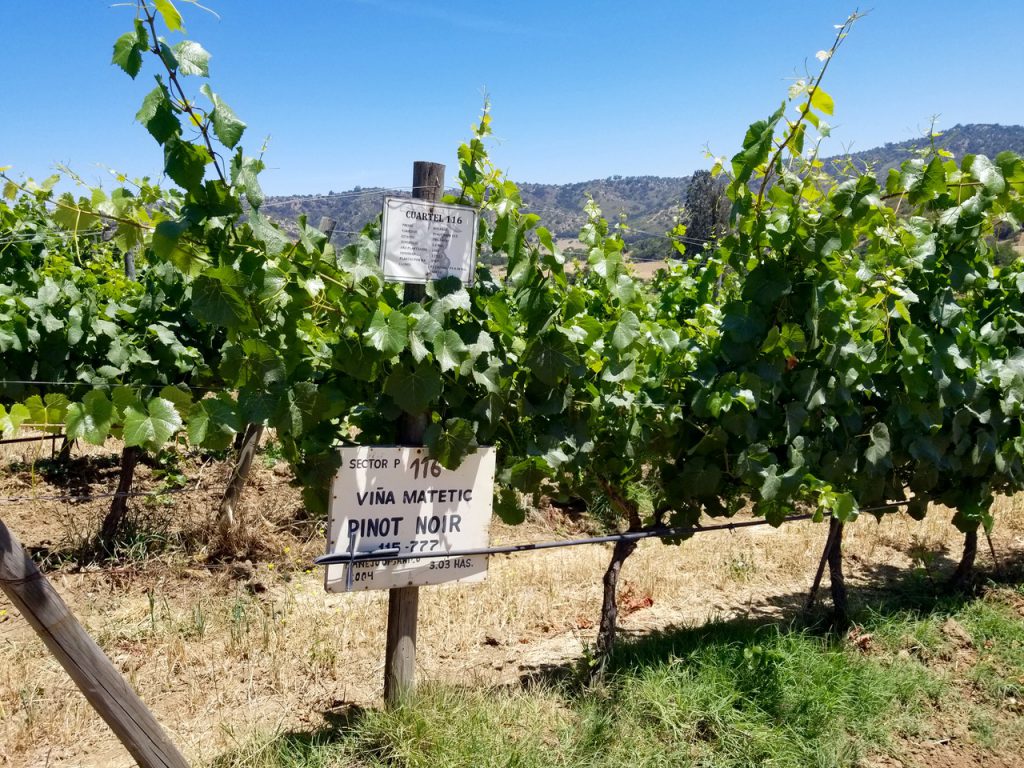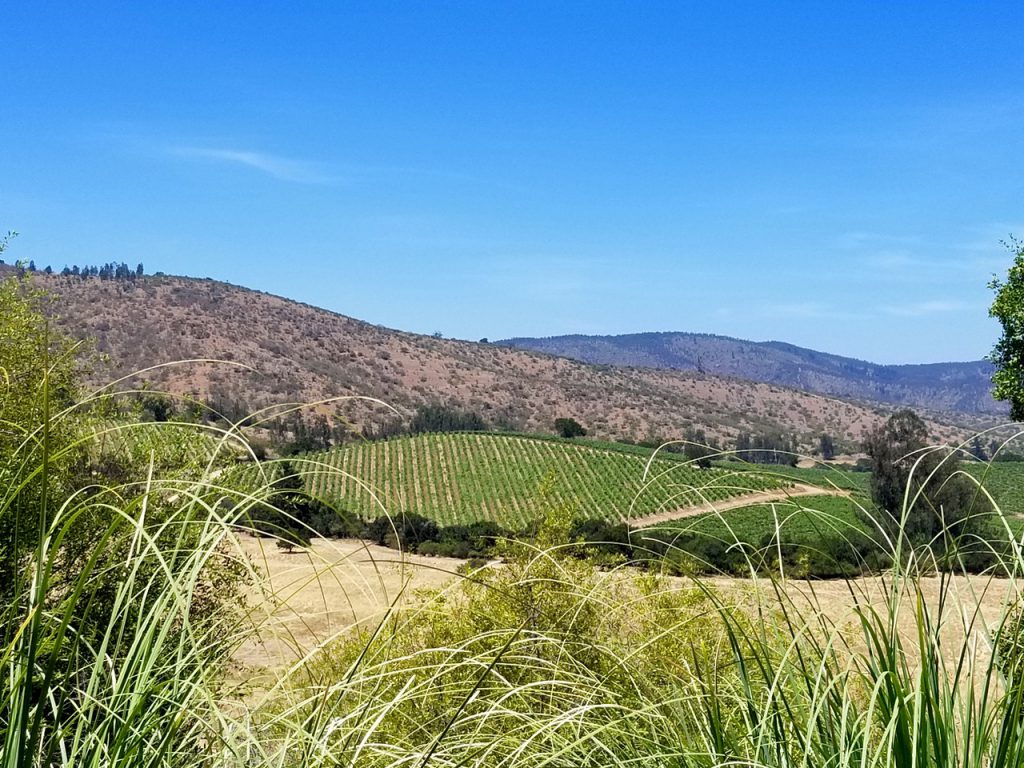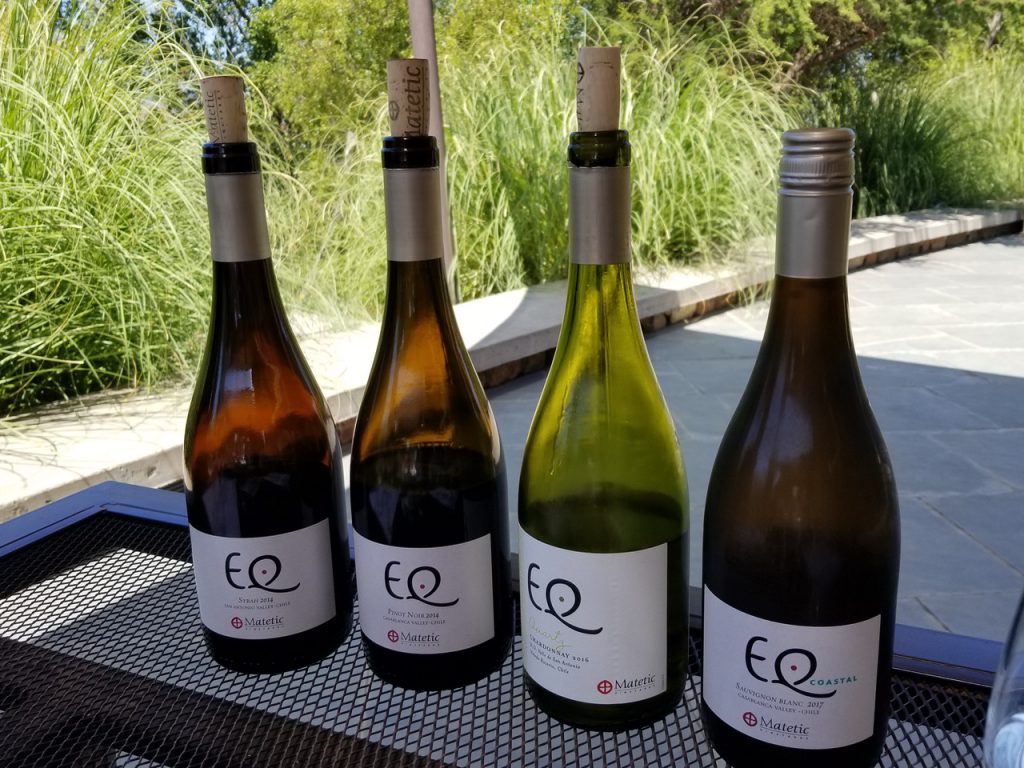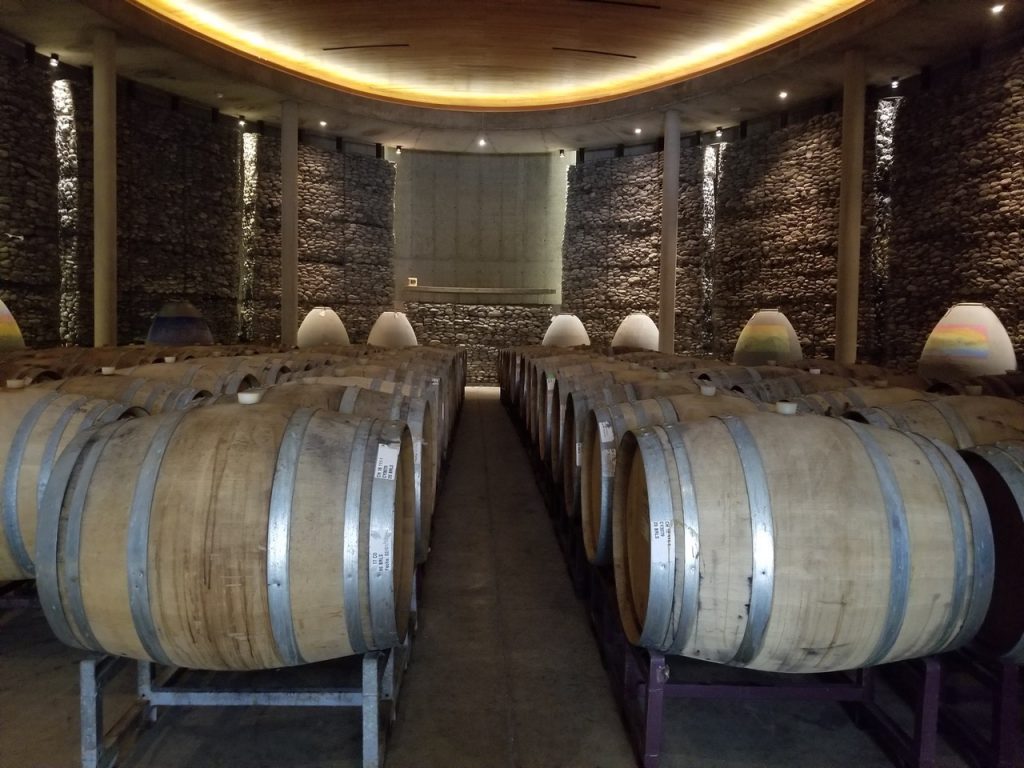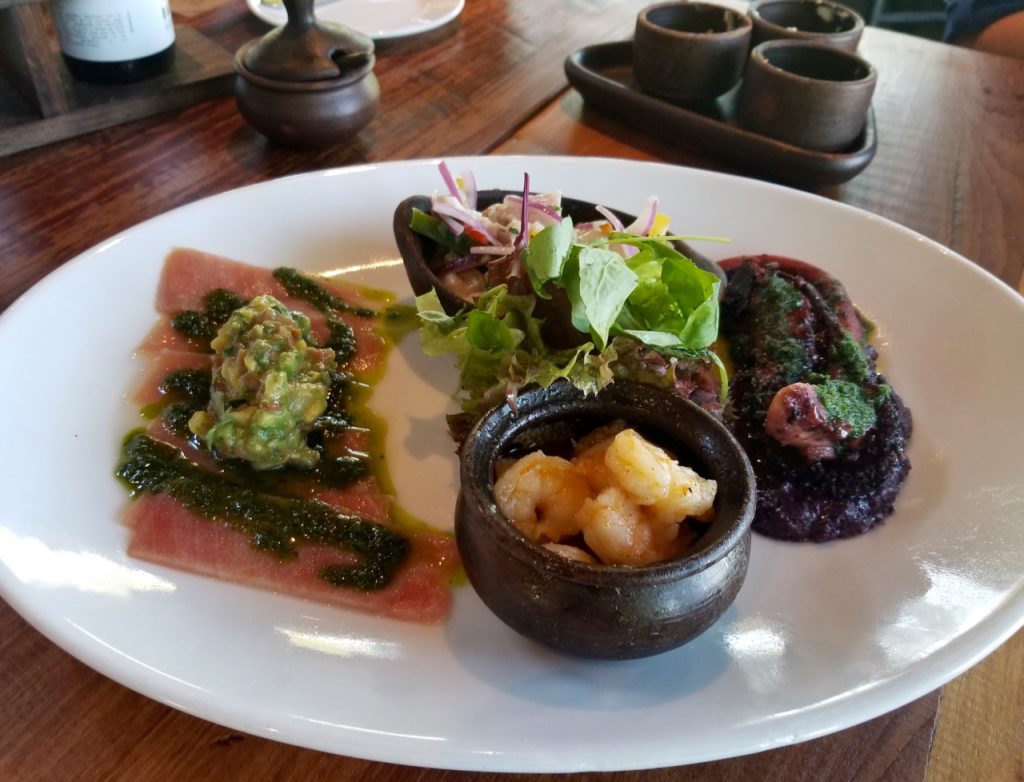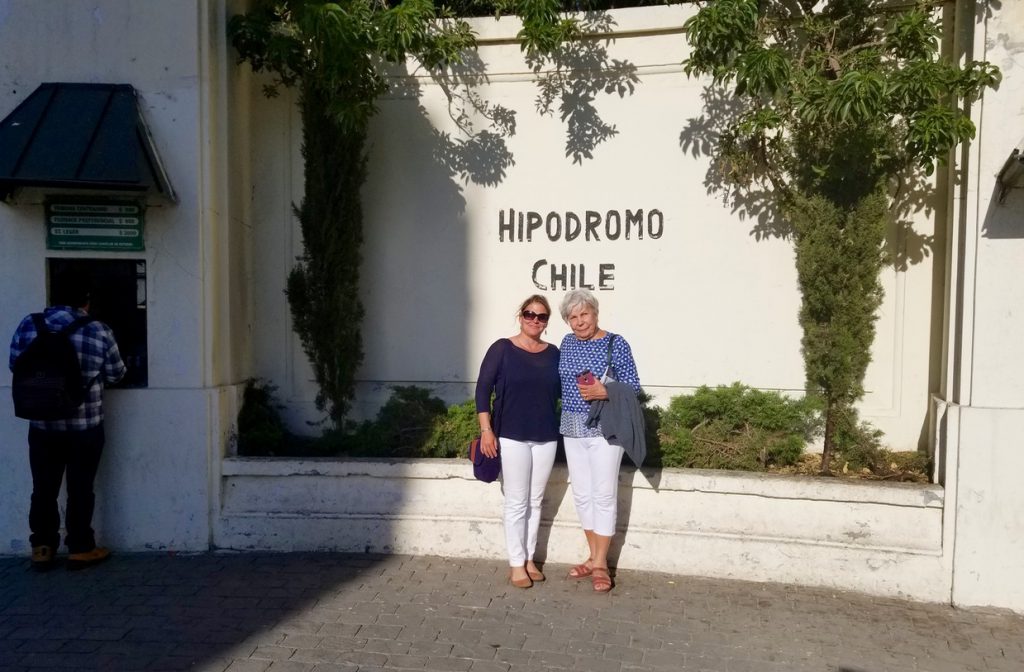 …and we managed to squeeze in visits to a couple different racetracks.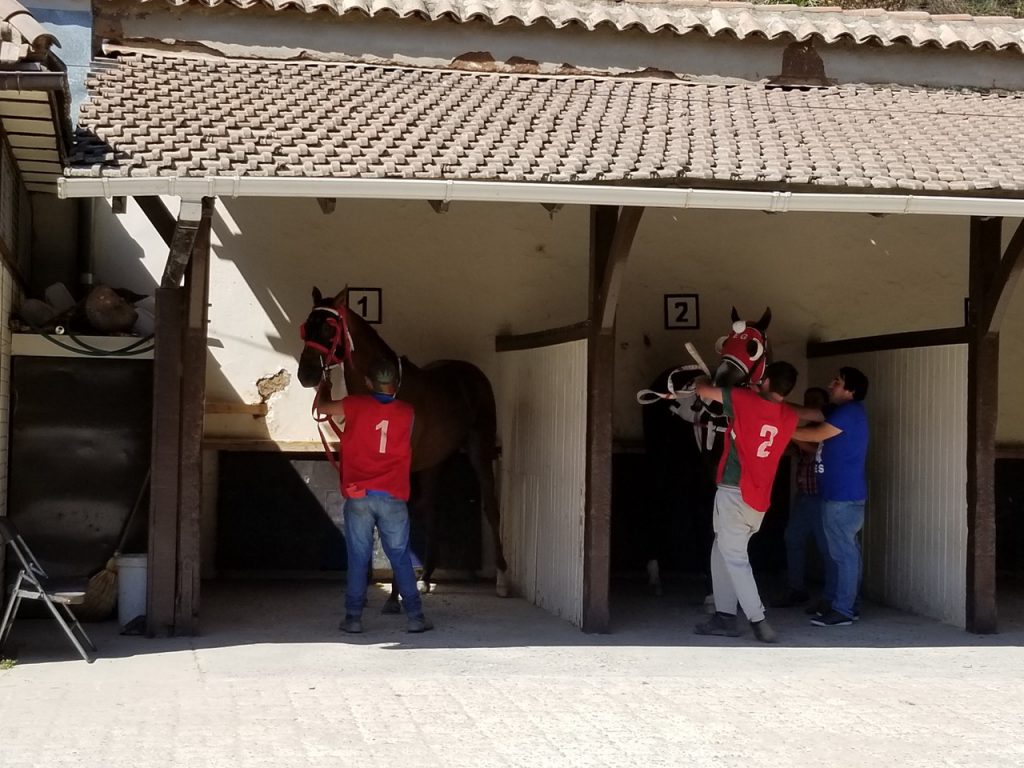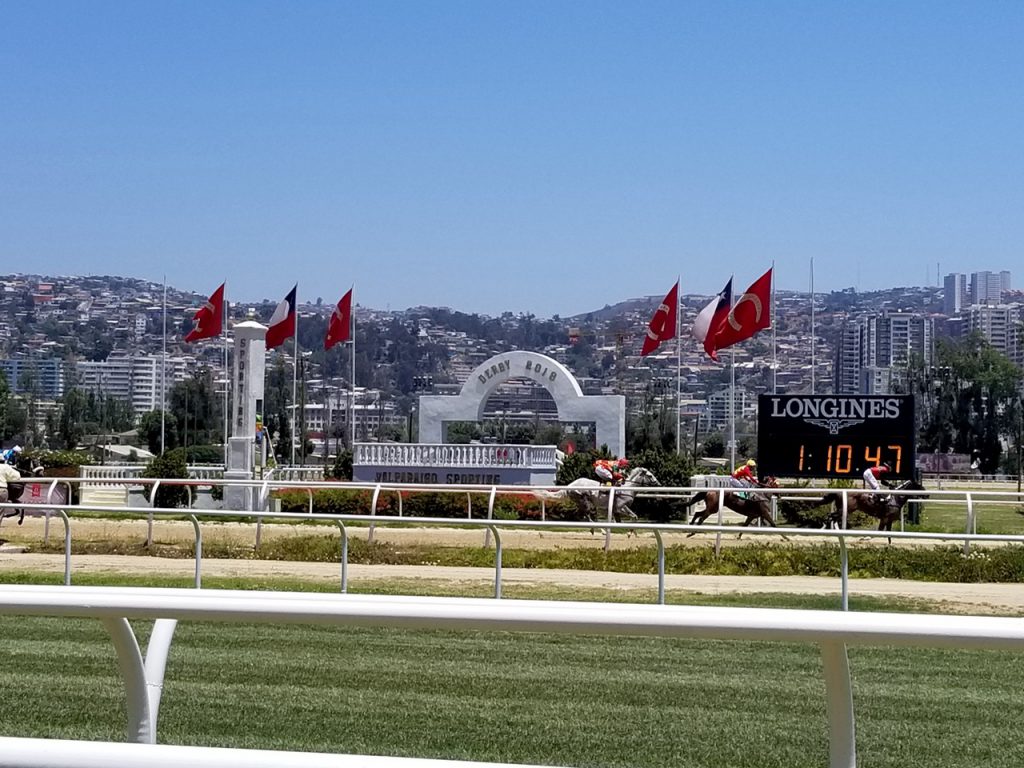 After a great Christmas, we shipped mother back home and returned to the truck in Coyhaique to continue our trek up the Carretera Austral.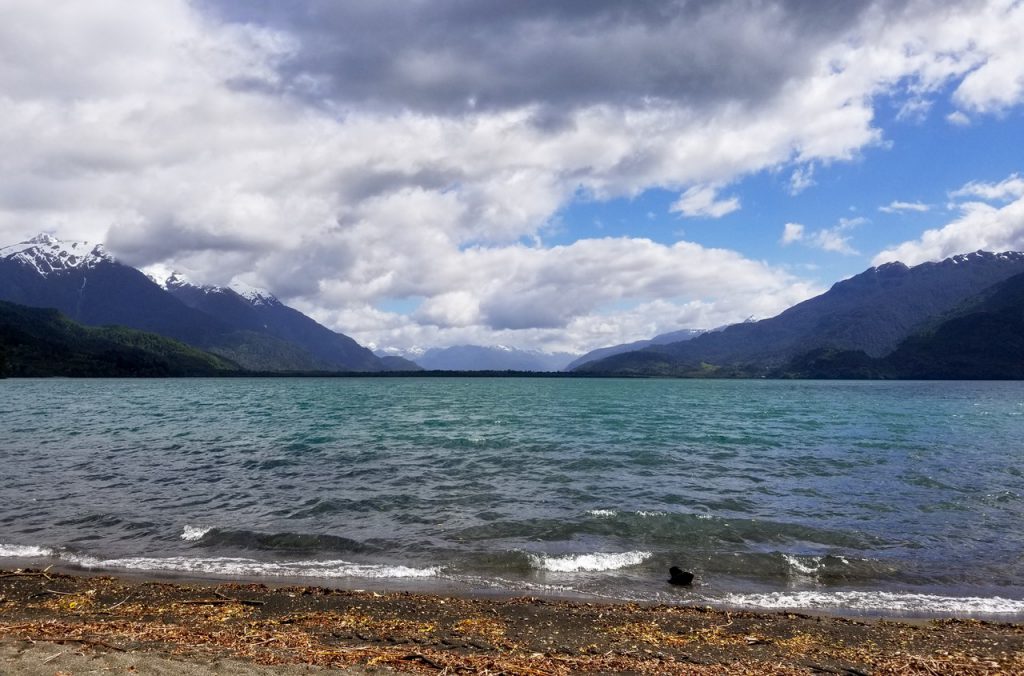 New Year's Eve at Lago Yelcho.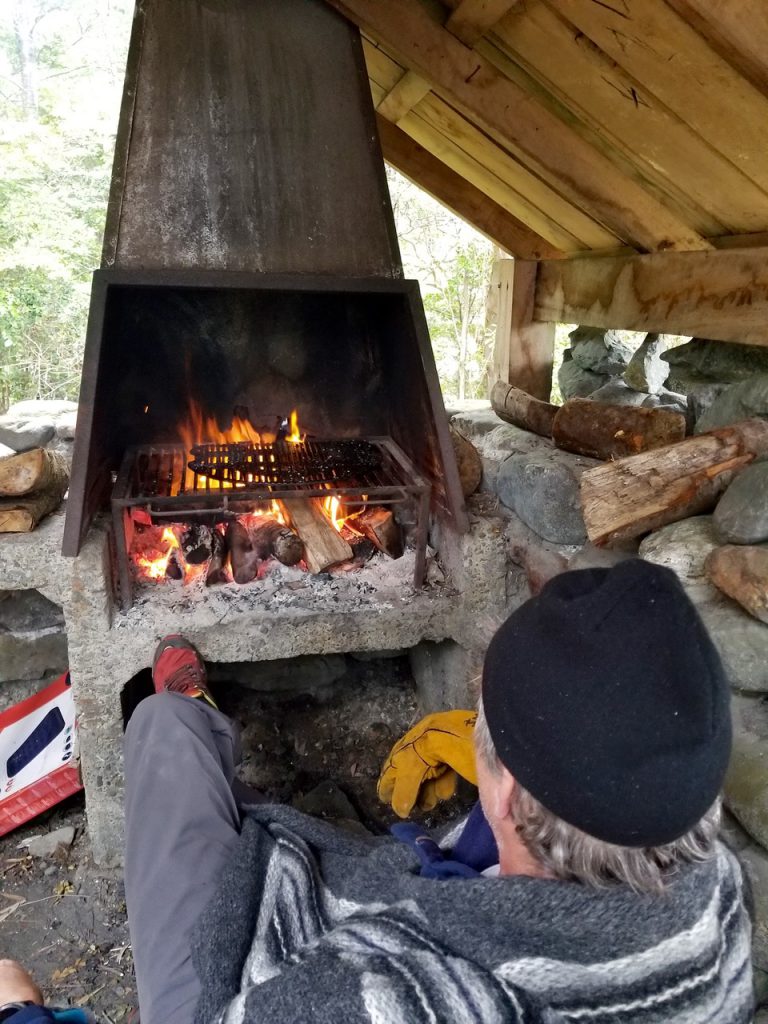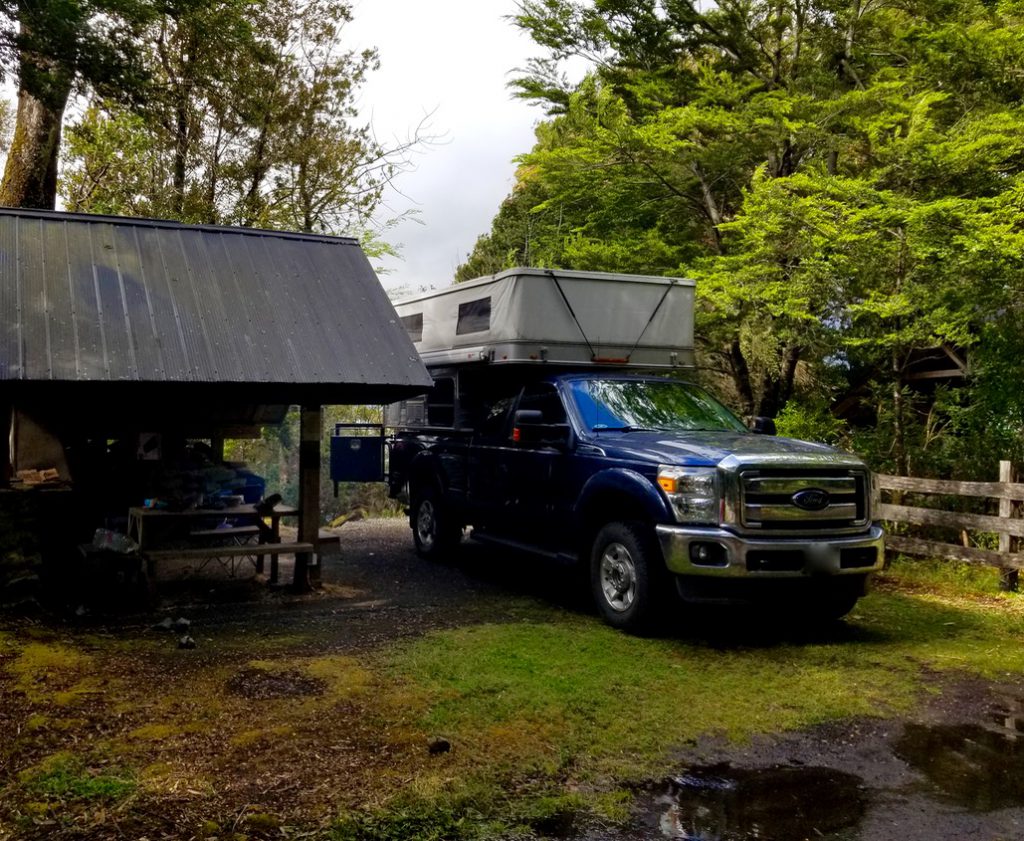 More perfect landscapes were waiting for us as we headed north up Ruta 7 to the town of Rio Tranquilo and a kayak trip out to the Cuevas de Marmol (marble caves).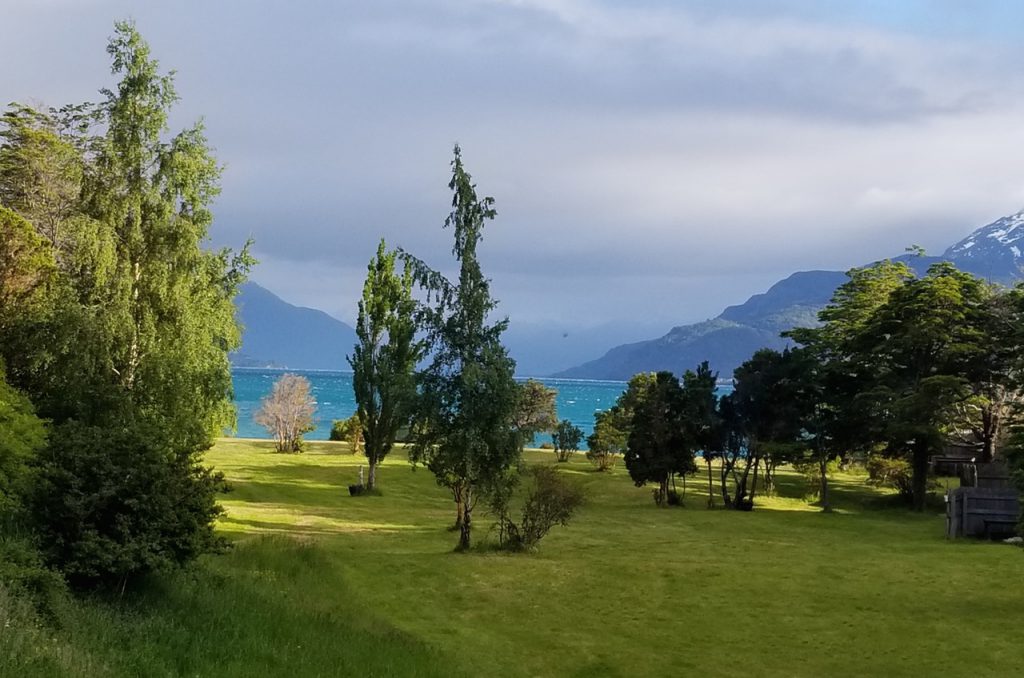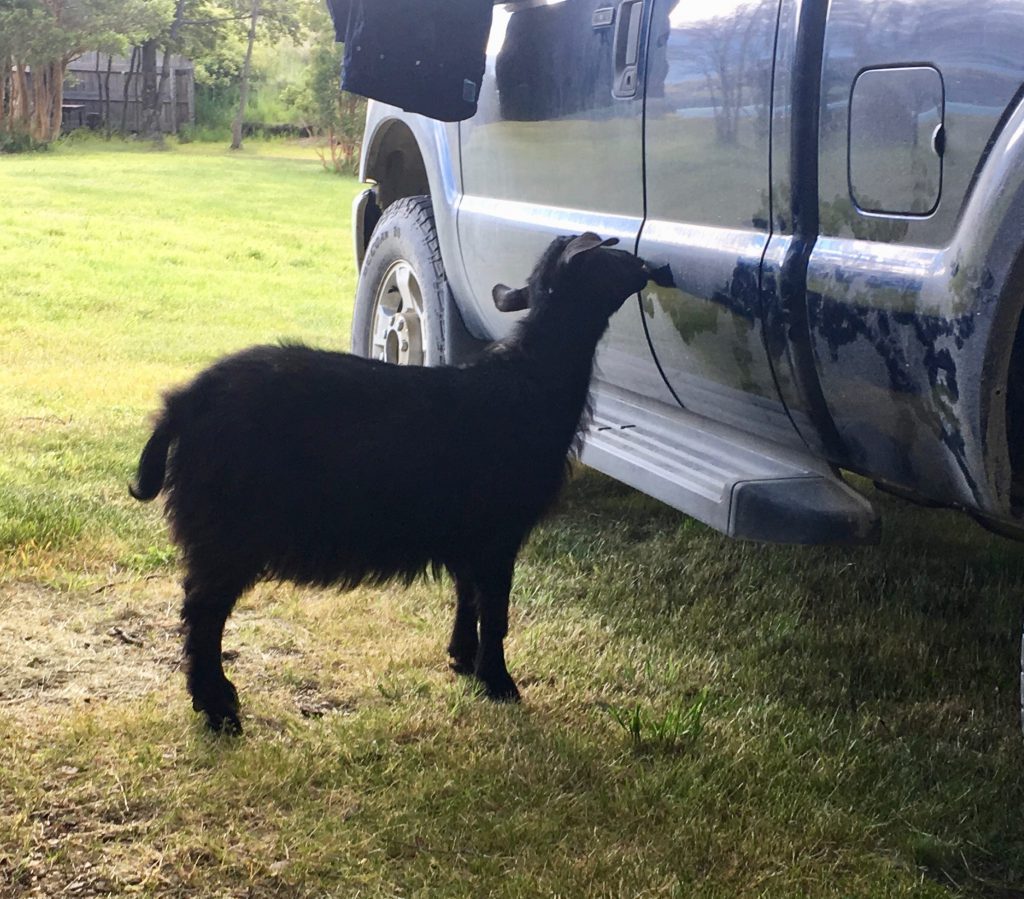 Most places we find to camp come with a resident dog or 6 that adopt us during our stay.  This one offered a daily goat truck wash which was, nice.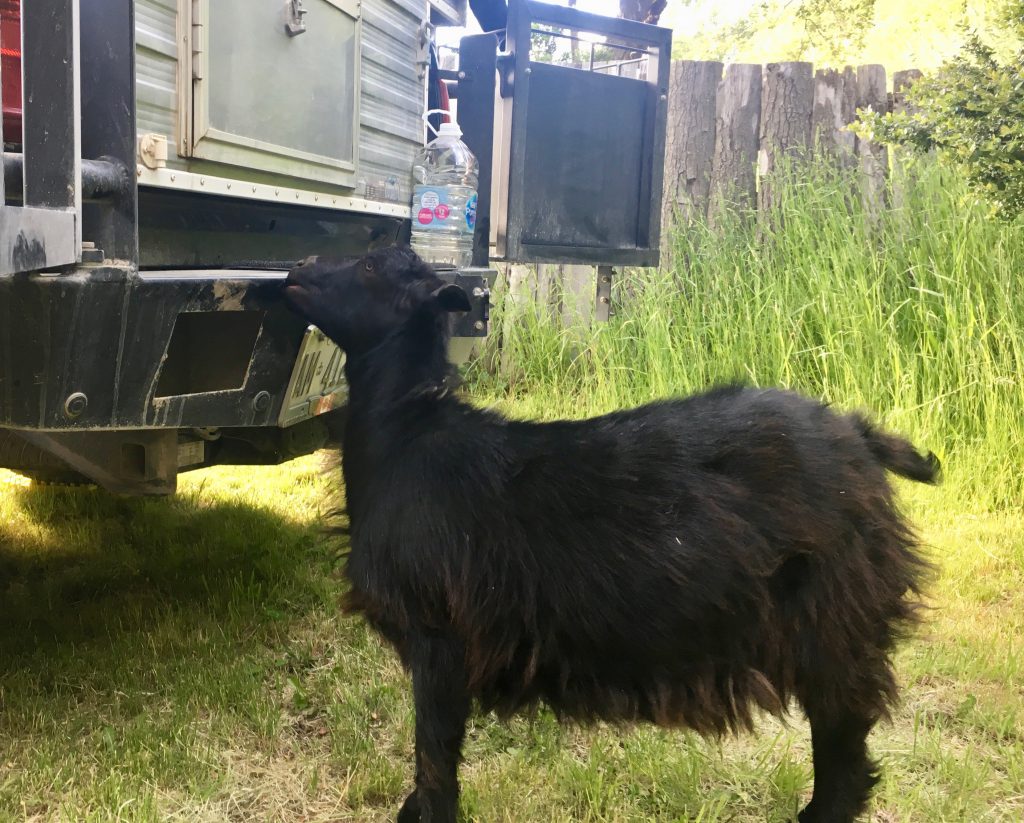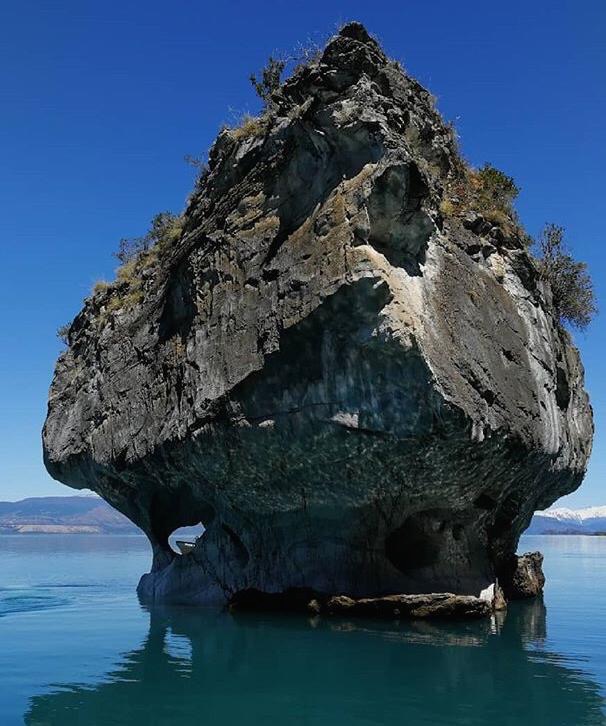 Kayaking the Marble Caves.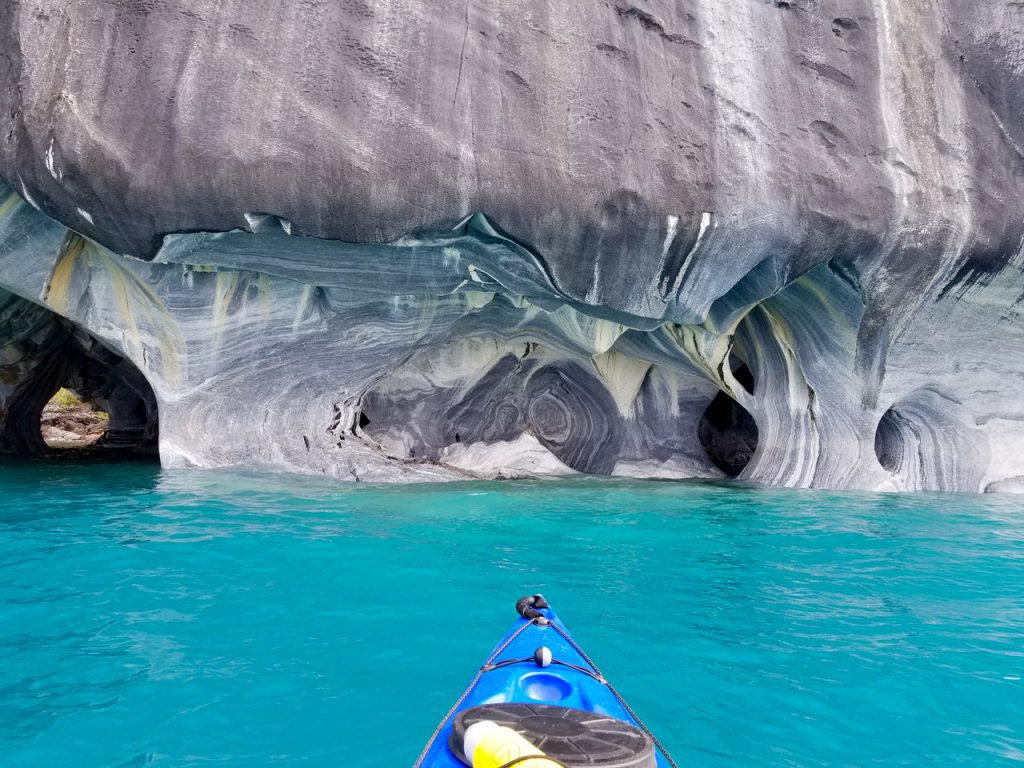 This 6,000 year old cave system has been formed over time by the glacial waters of Lago General Carrera washing against the solid marble peninsula.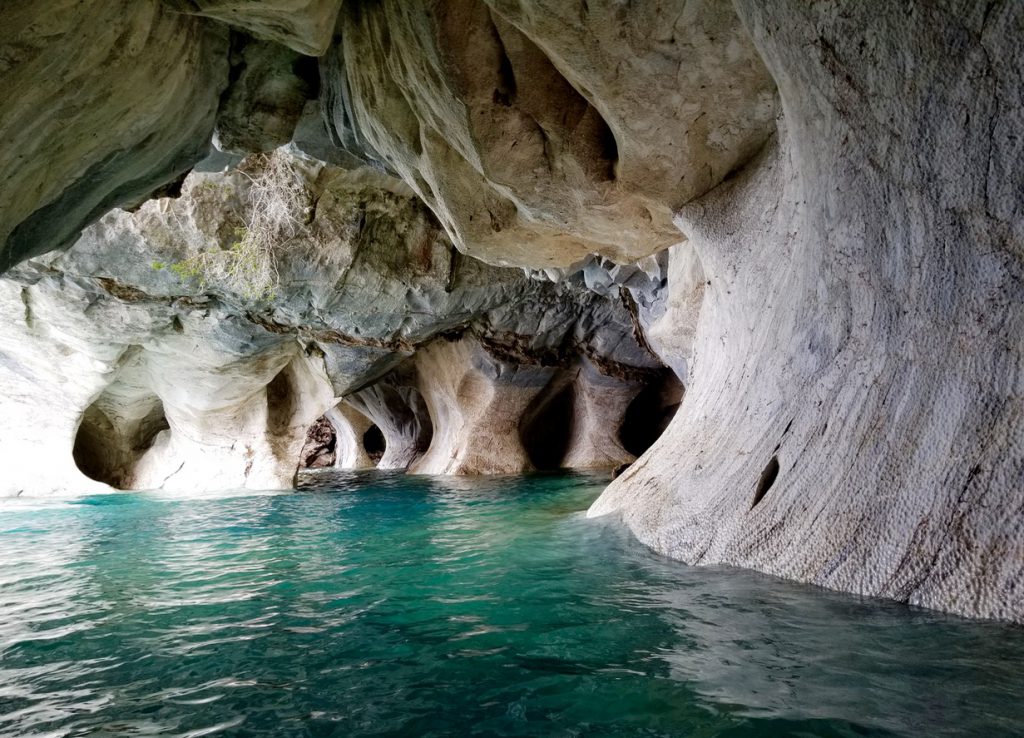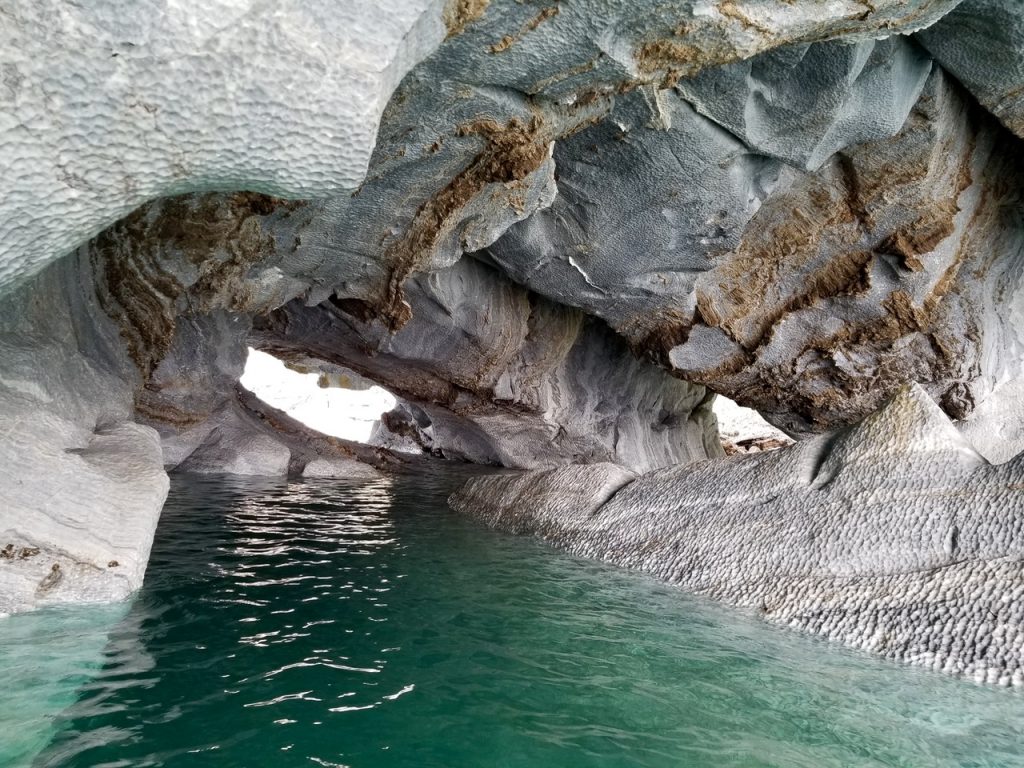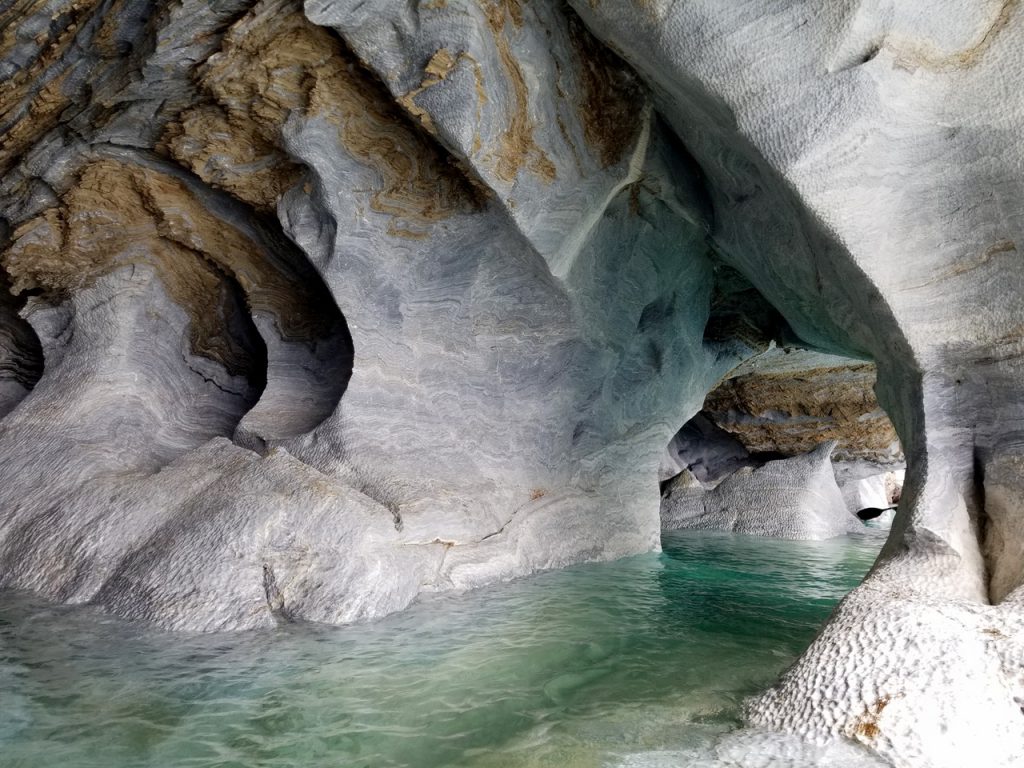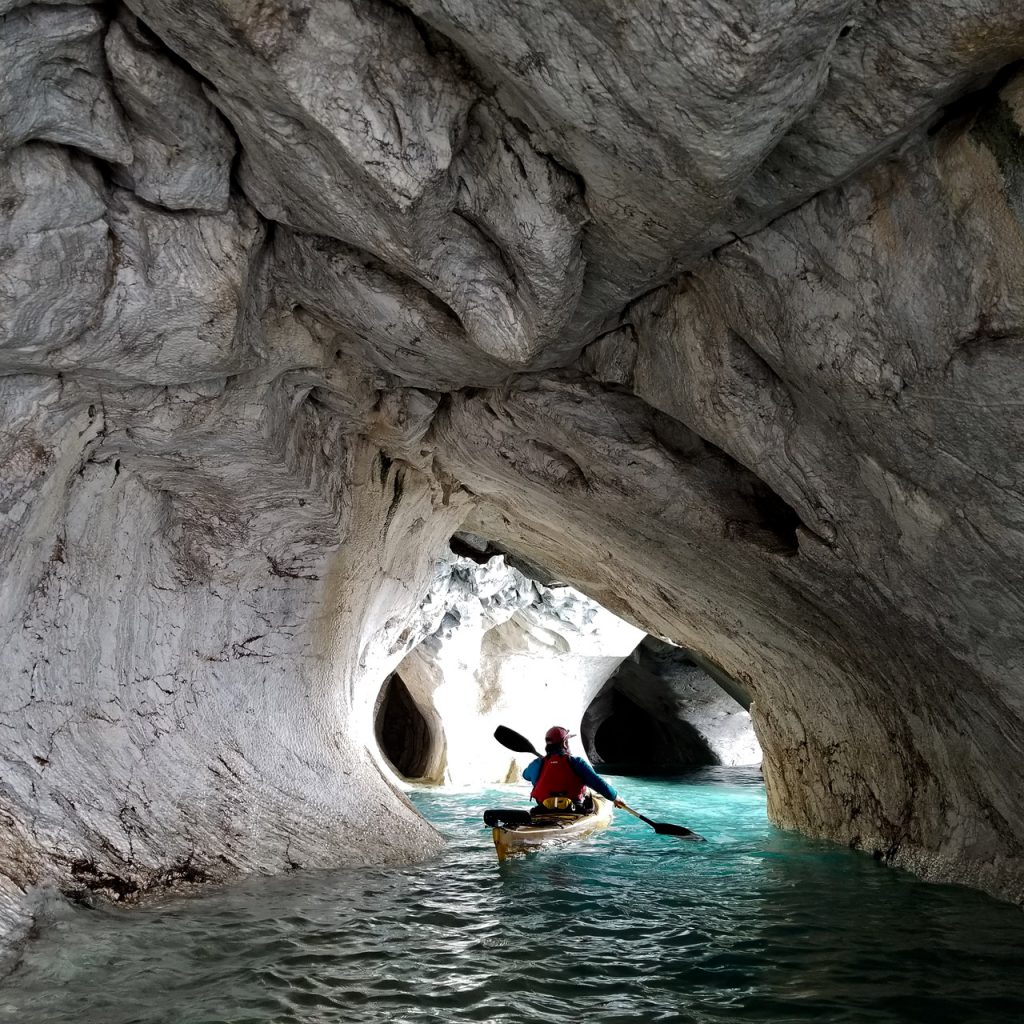 Our beautiful sunny weather took a break on us when we approached Parque Queulat.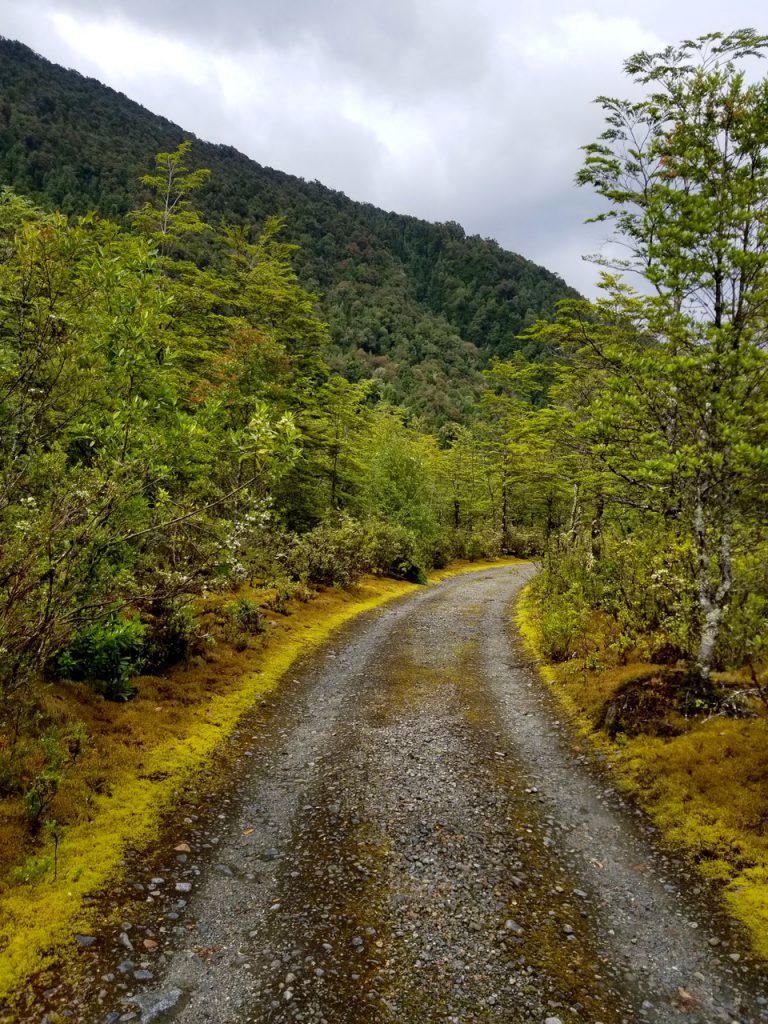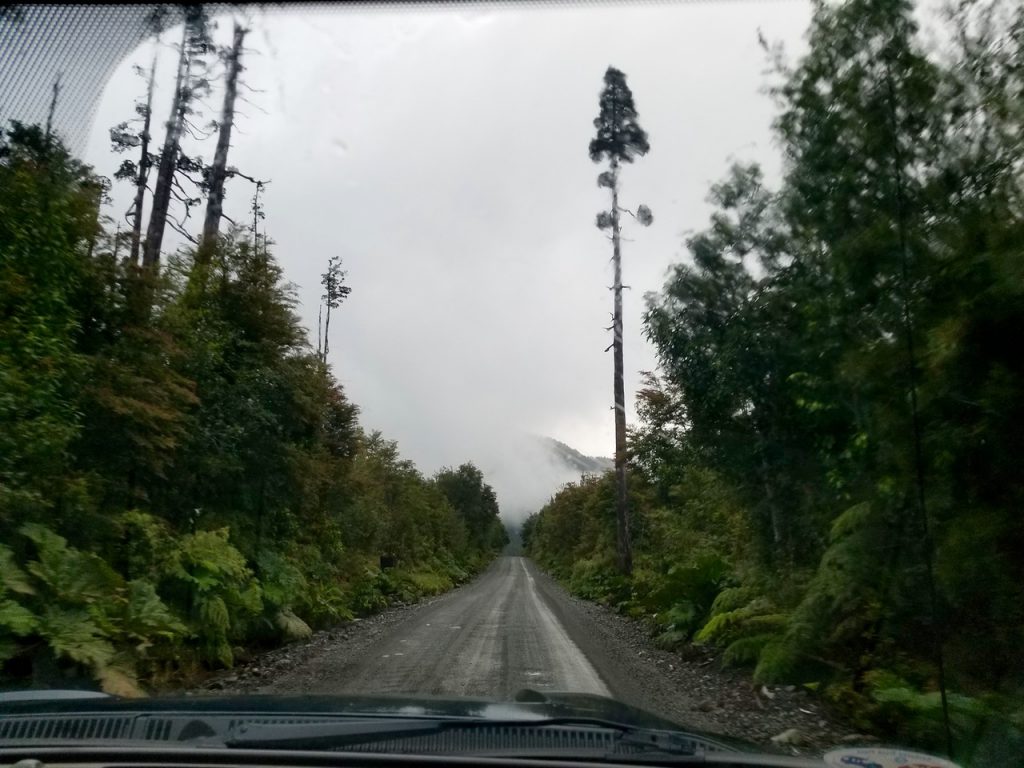 Making for soggy driving…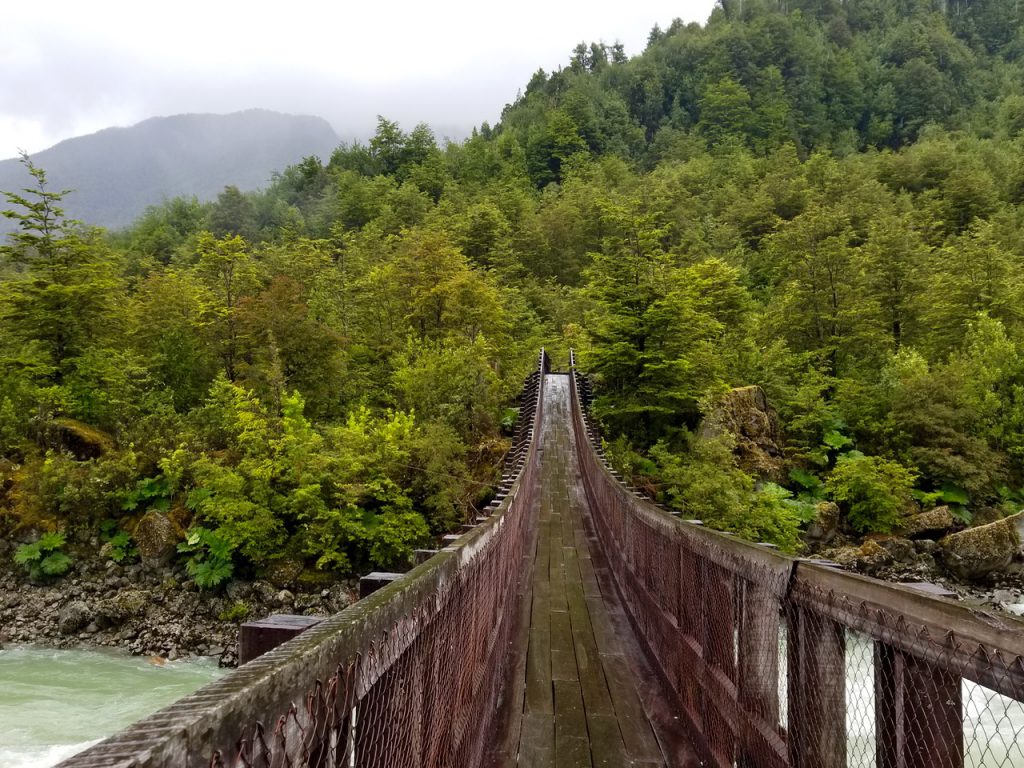 …and soggier hiking to the Vestisquero Coligarte or Hanging Glacier.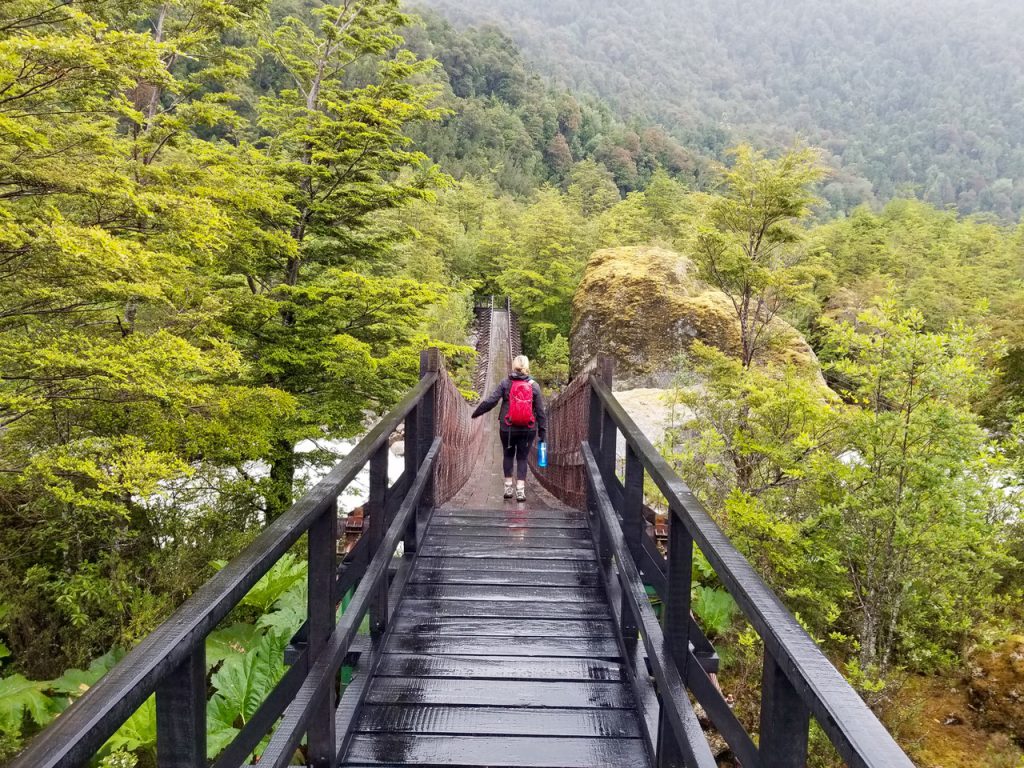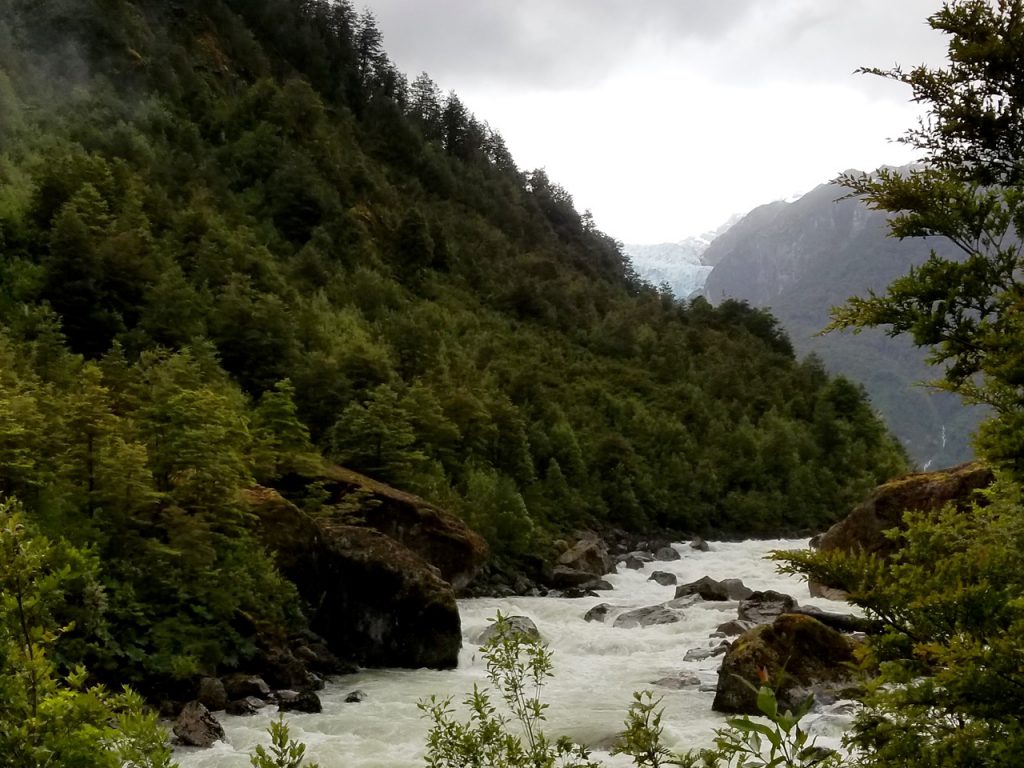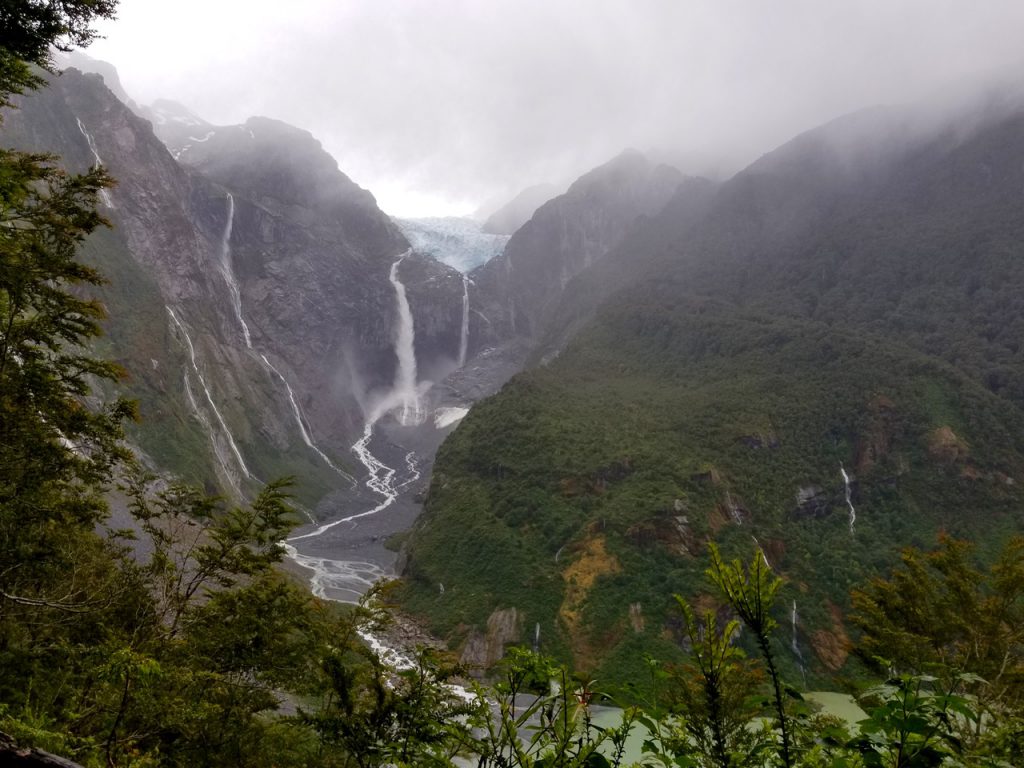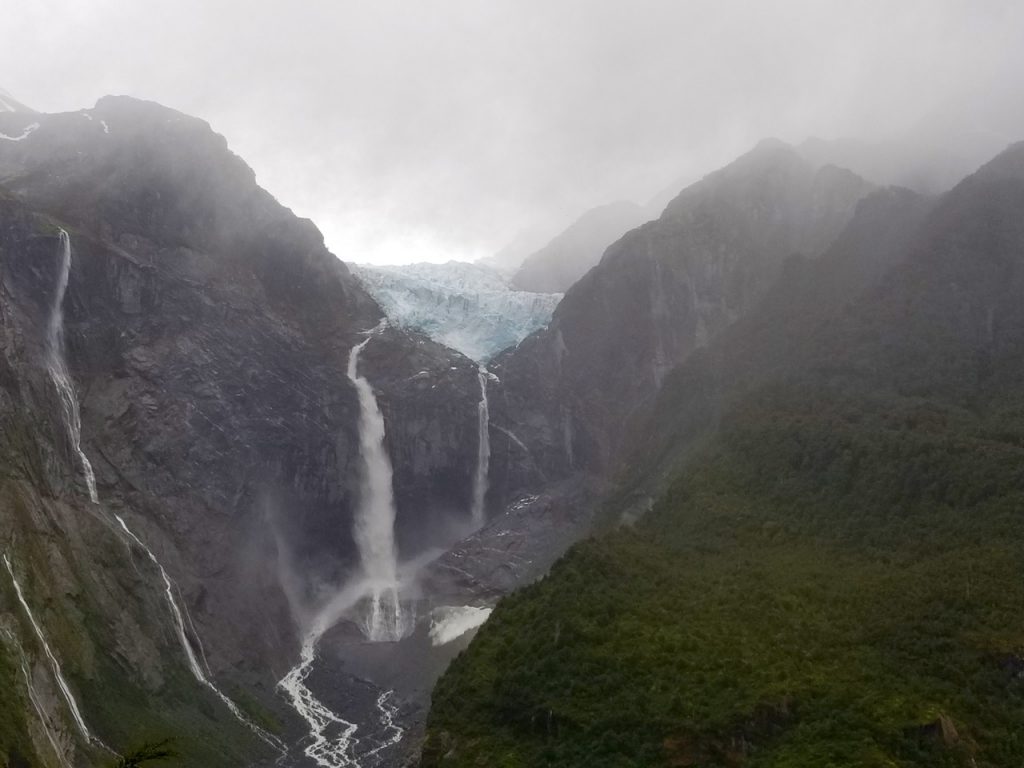 It was a wet week or so in this region but by the time we pulled in to our final Tompkins park, Parque Pumalin, the sun was fighting to join us again.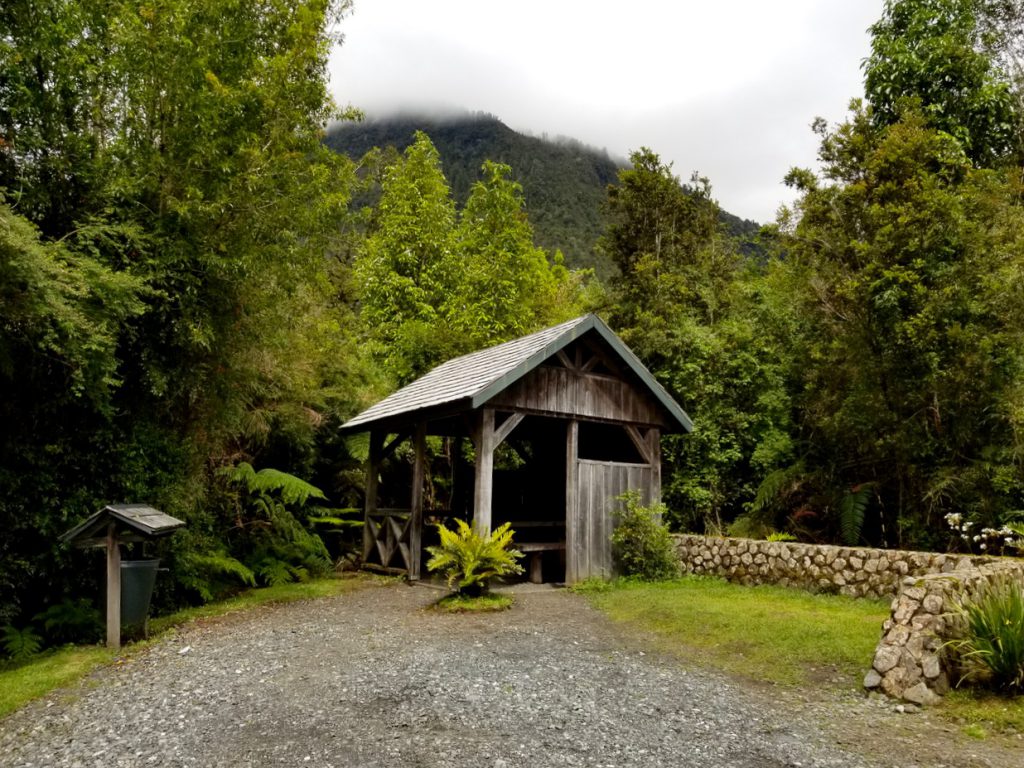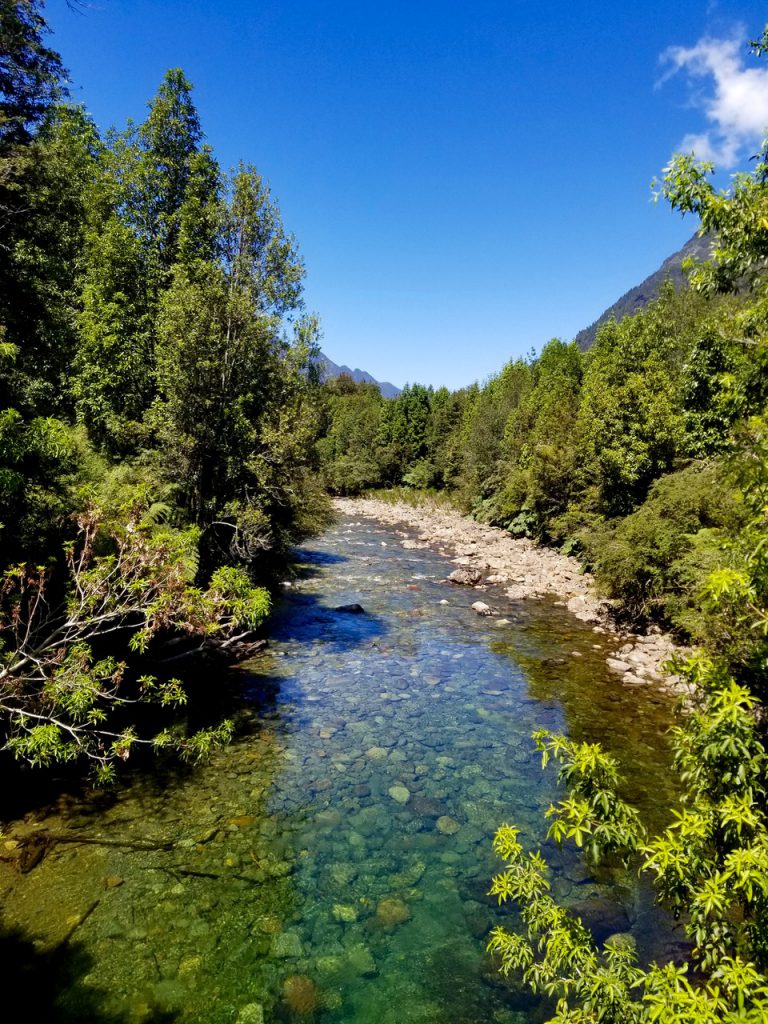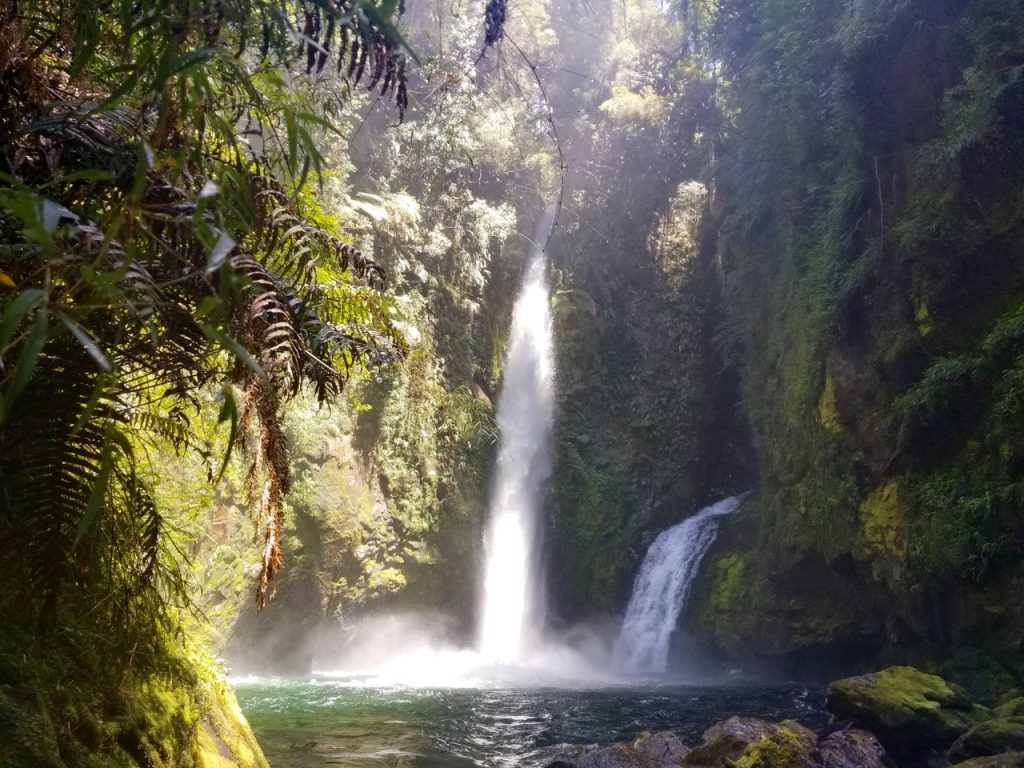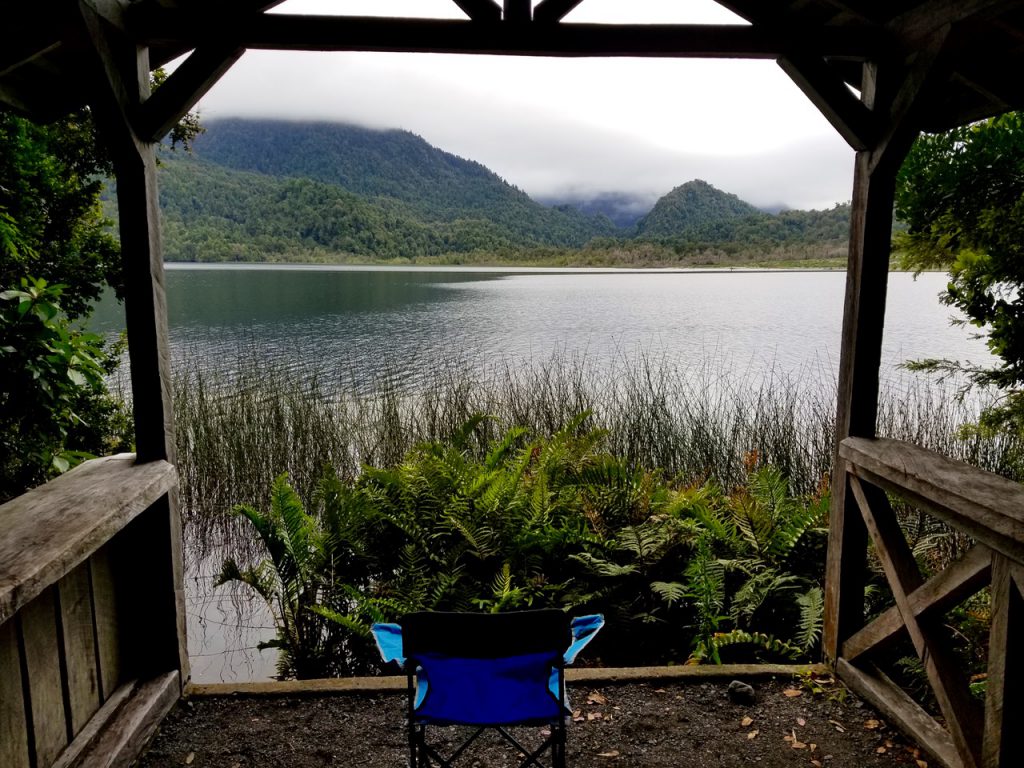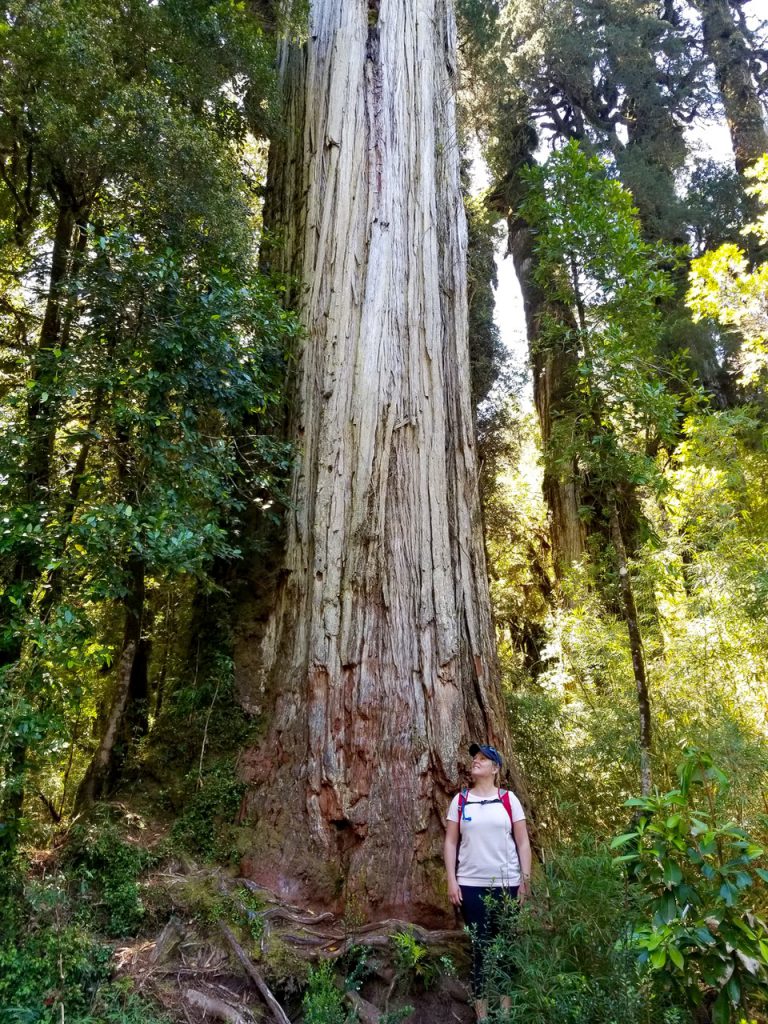 The Alerce Tree (Patagonian Cypress) is one of the oldest and tallest trees in the world.
Too tall for one photo.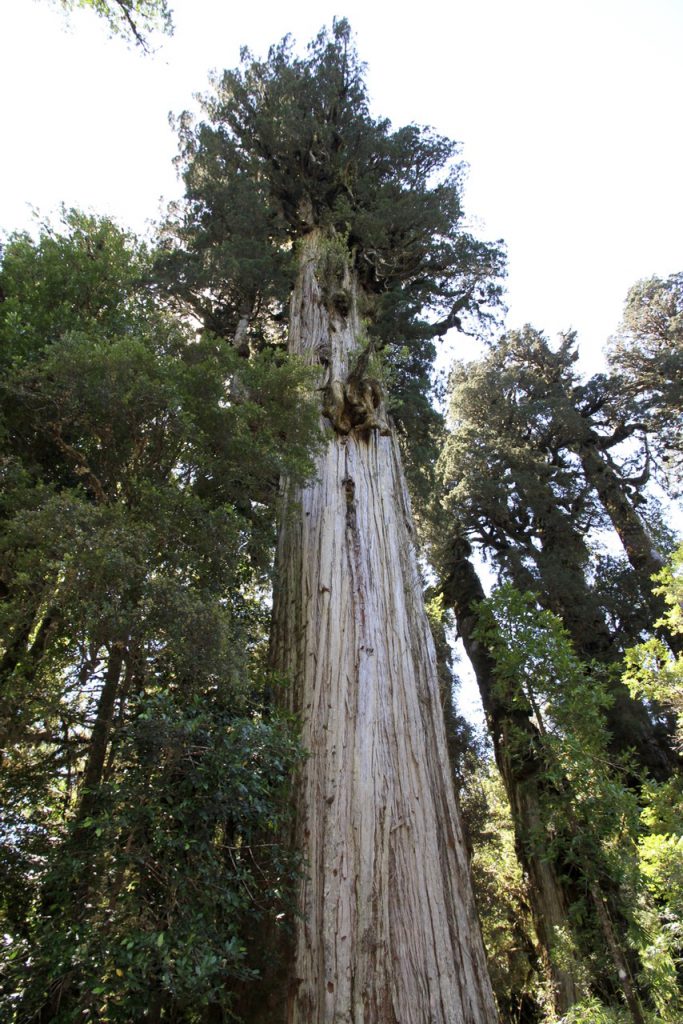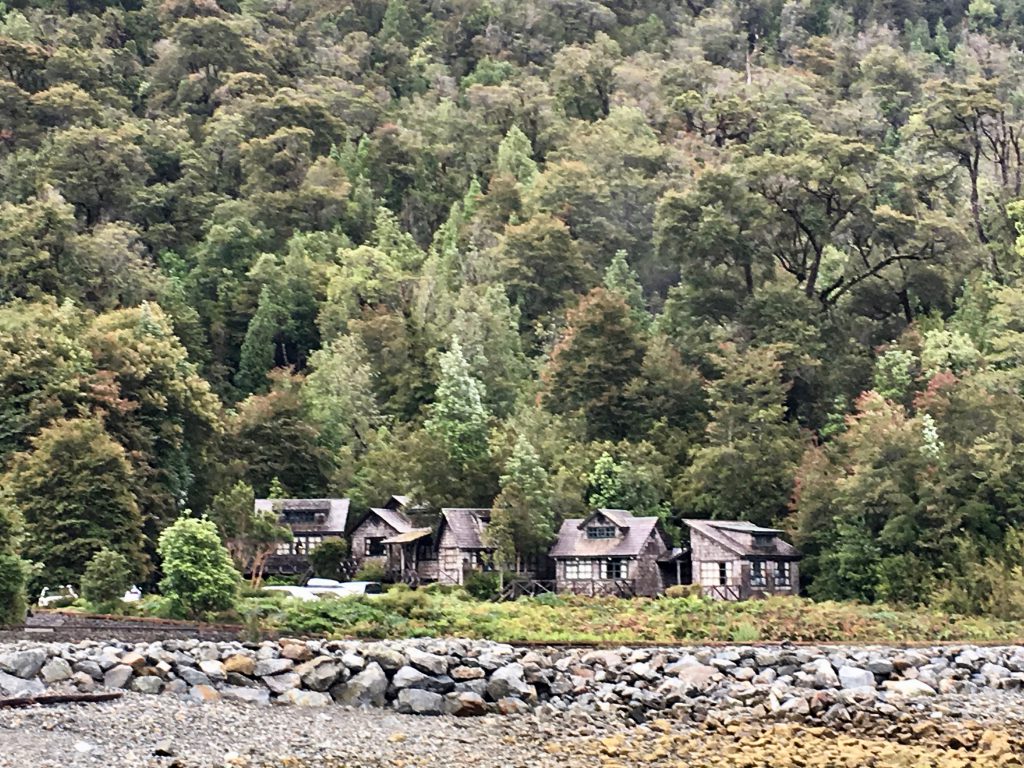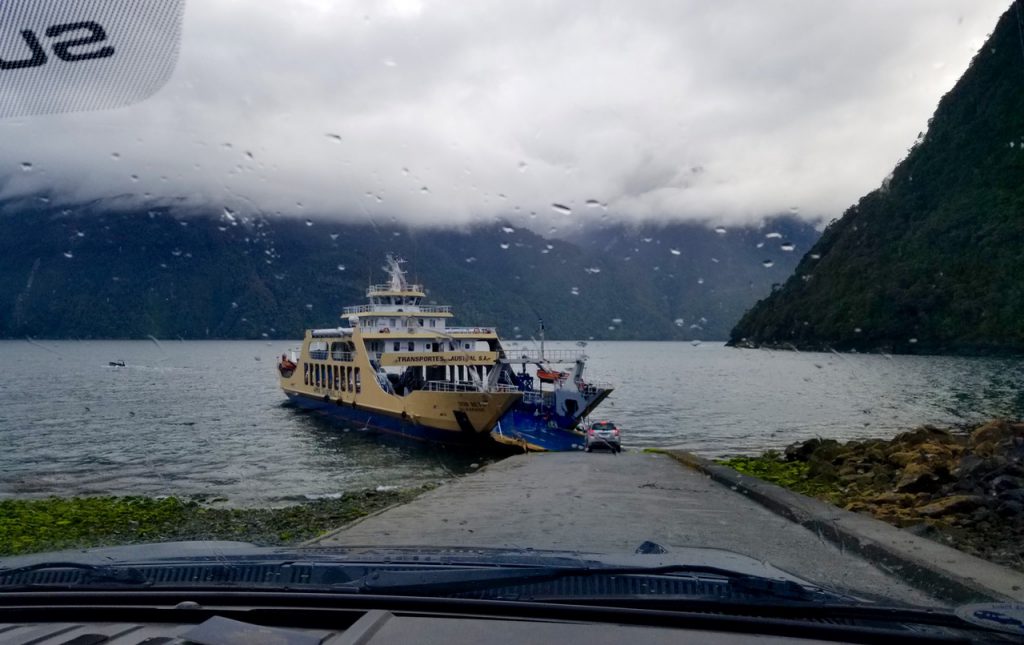 When we left Parque Pumalin we had just about completed the Carretera Austral.
Four hours on a ferry to the town of Hornopiren and another 110 kms to the port city of Puerto Montt and Ruta 7 would be complete.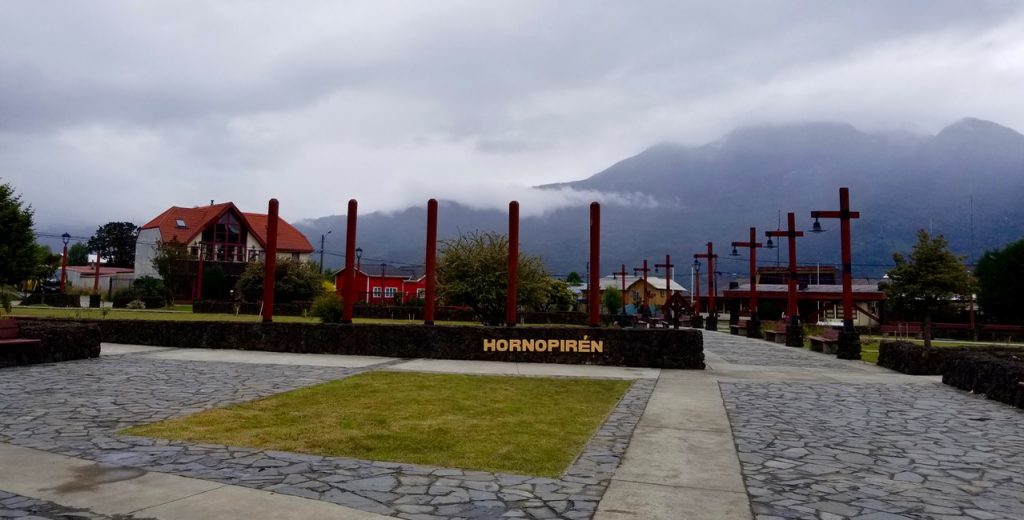 All told we would spend over a month on the Carretera Austral.
The rustic beauty and diversity easily place it as one of our favourite regions.
As the Carreterra Austral ends, to the north begins the Chilean lake district…
…and that's just where we were heading, until a number of locals were shocked to hear we weren't going to visit the island of Chiloe.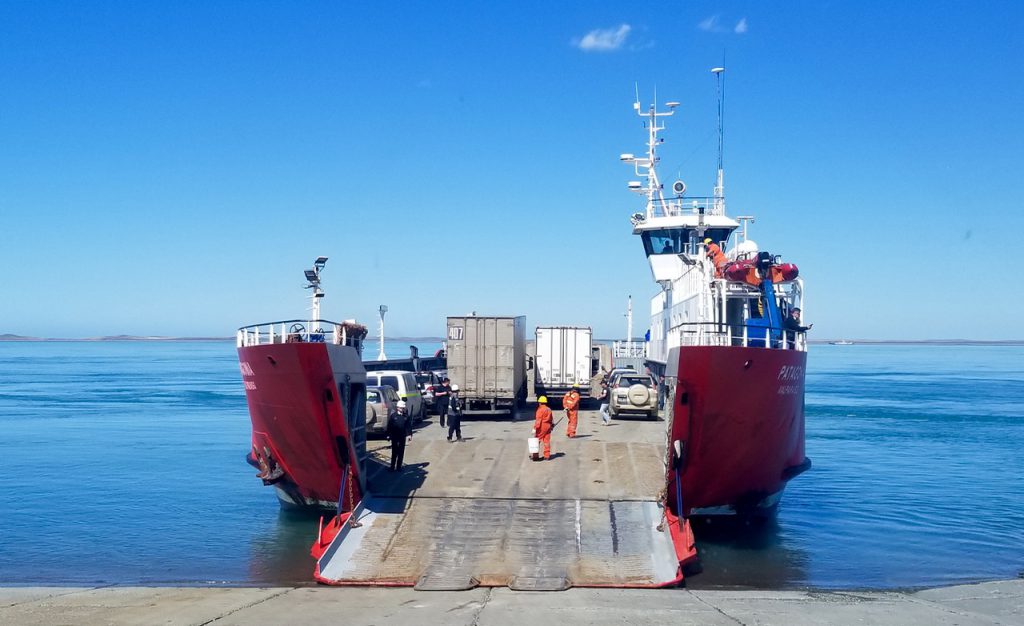 …So we detour south yet again, board another ferry and head off to see a small part of the island of Chiloe and its seaside pastoral landscapes.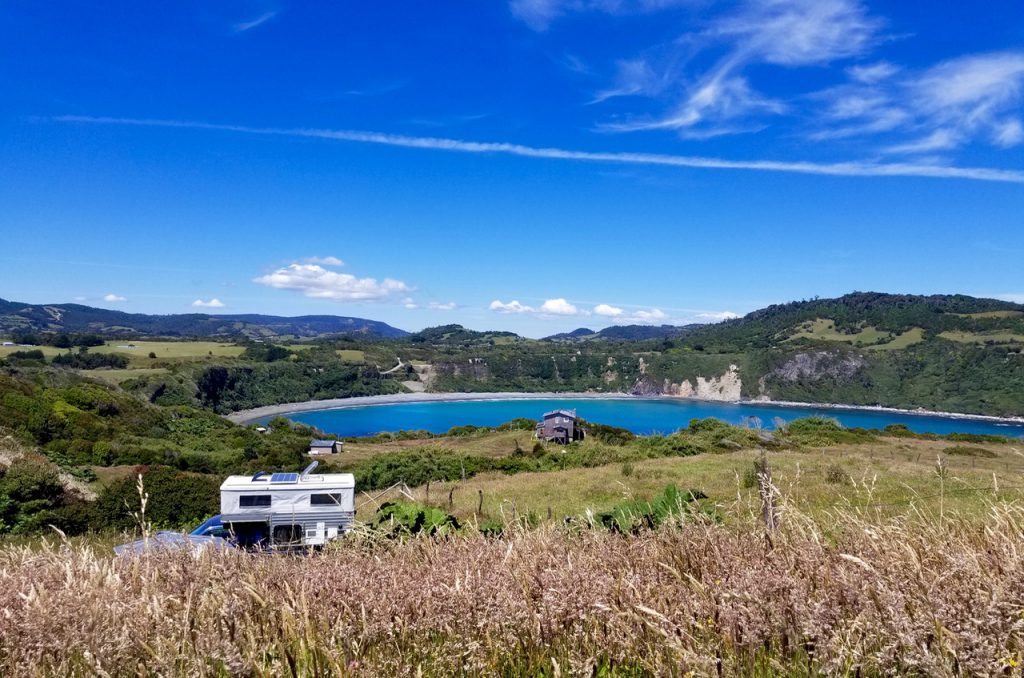 Beautiful!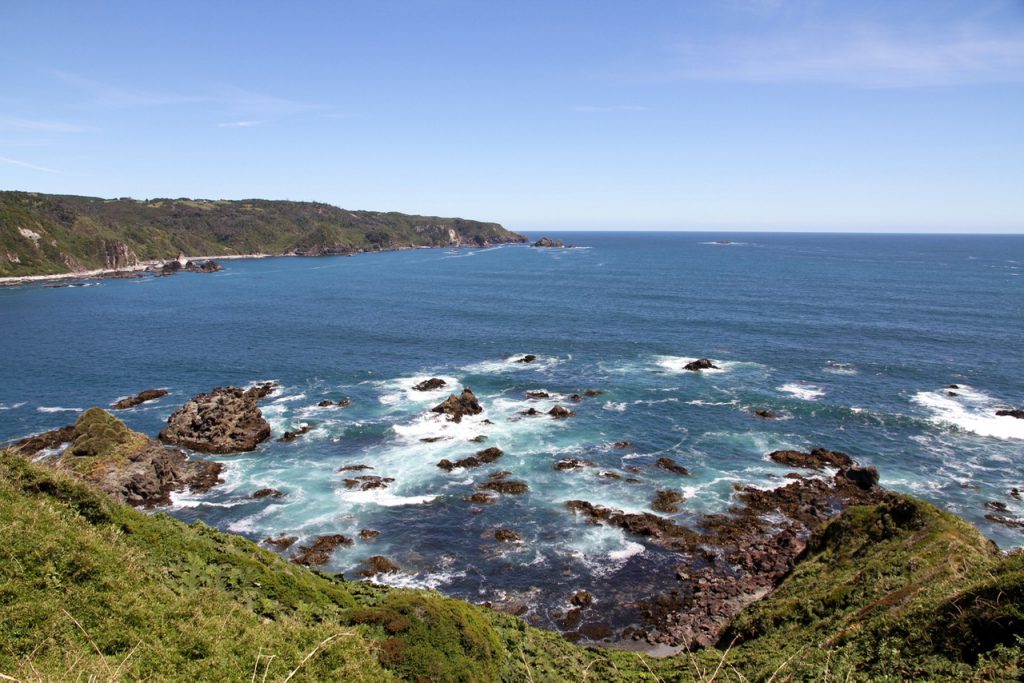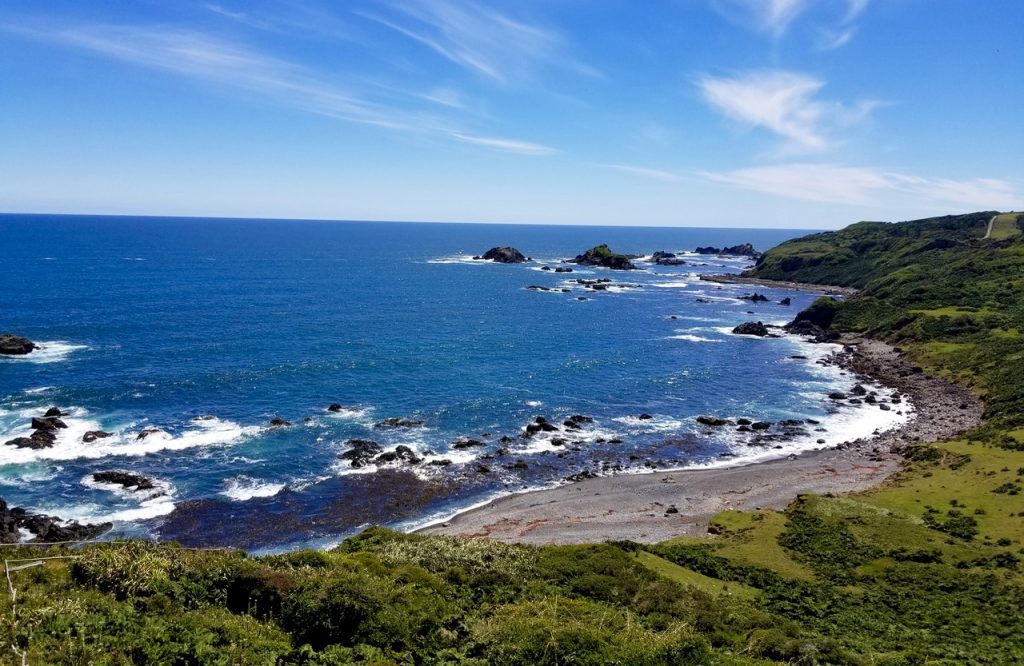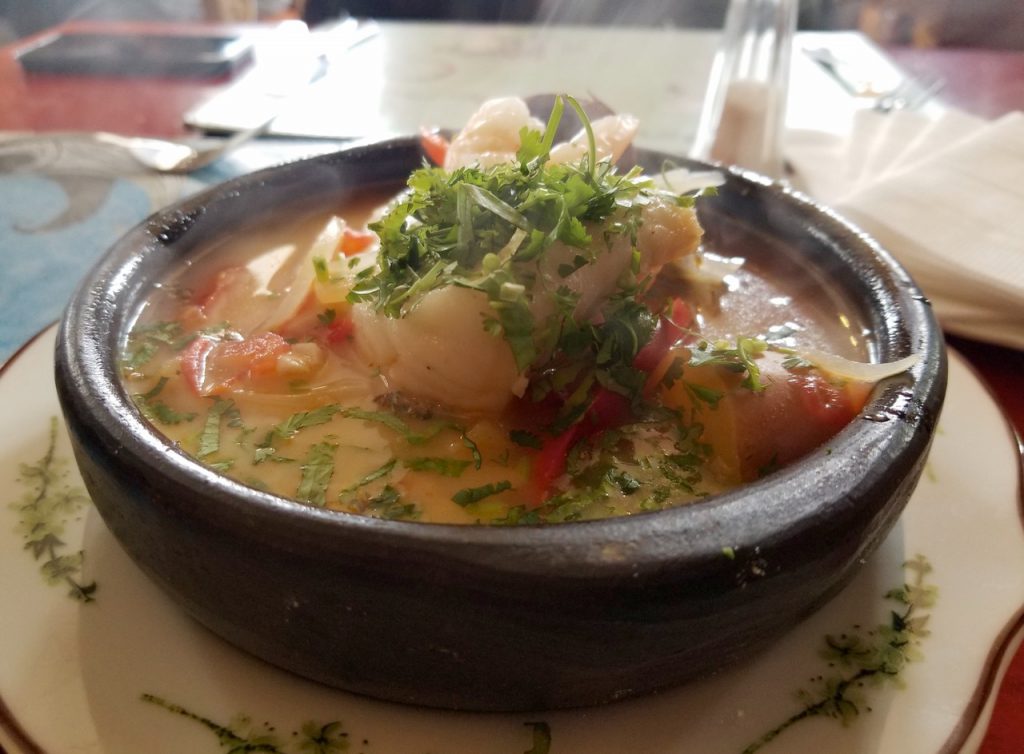 …and some great seafood.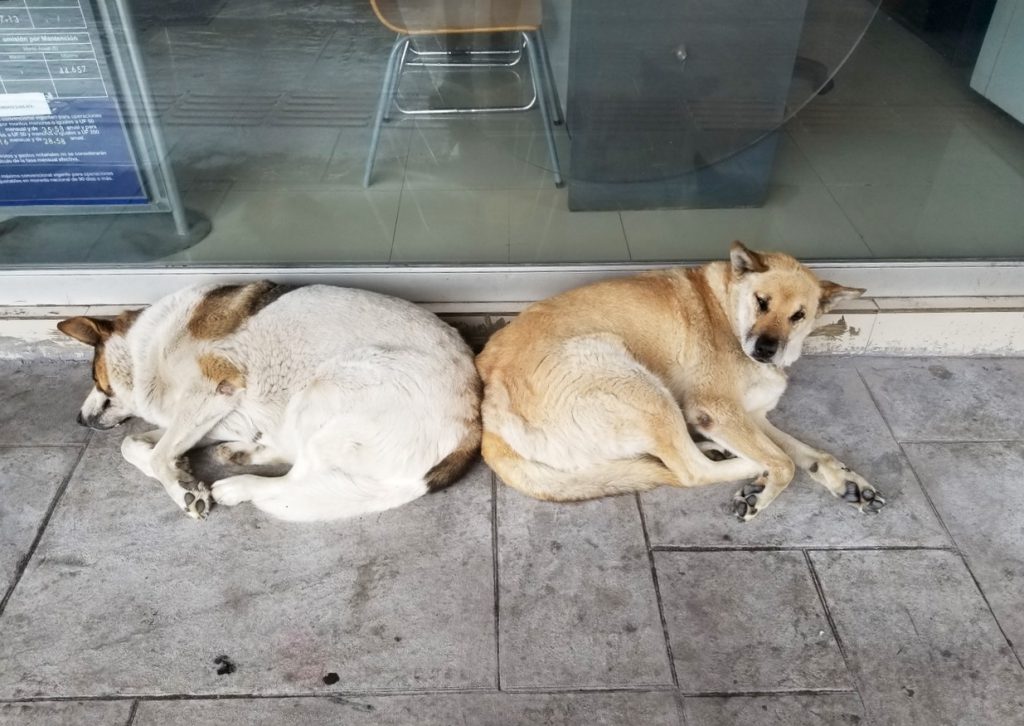 Chiloe is a great place to feel a bit lazy, we loved the island.
Our few days there weren't nearly enough but we needed to get moving north.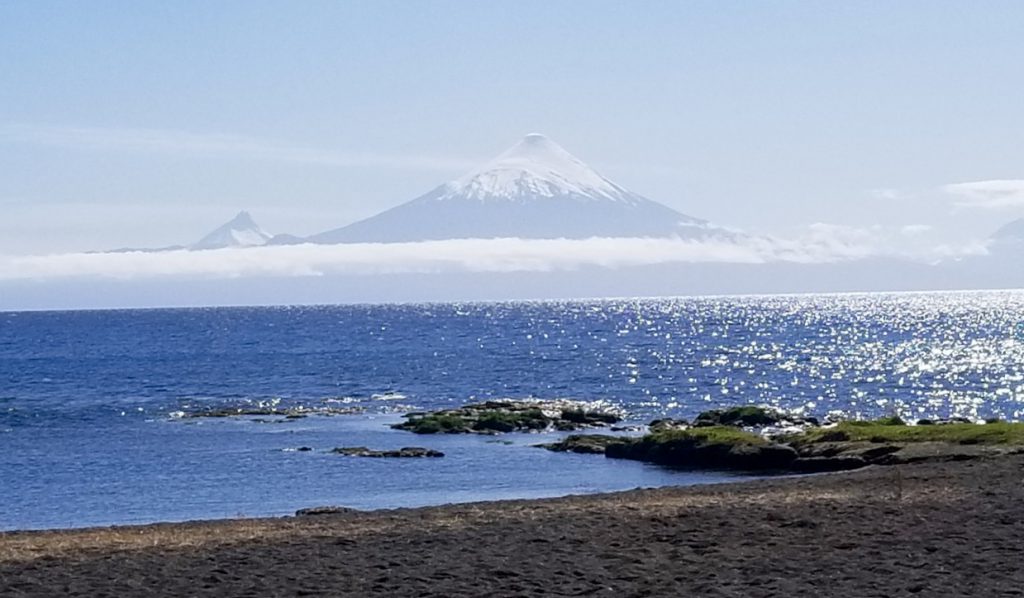 The next couple weeks saw us jumping from lake to lake, small town to small town.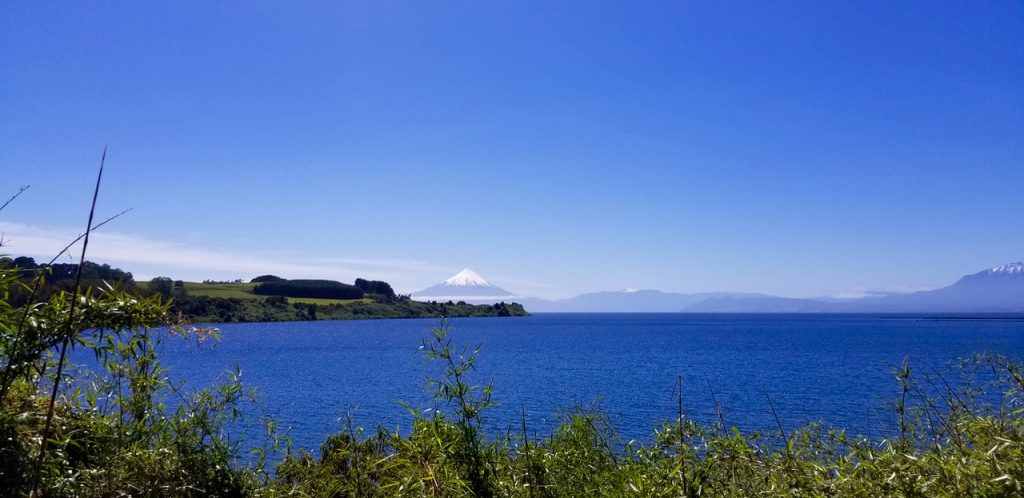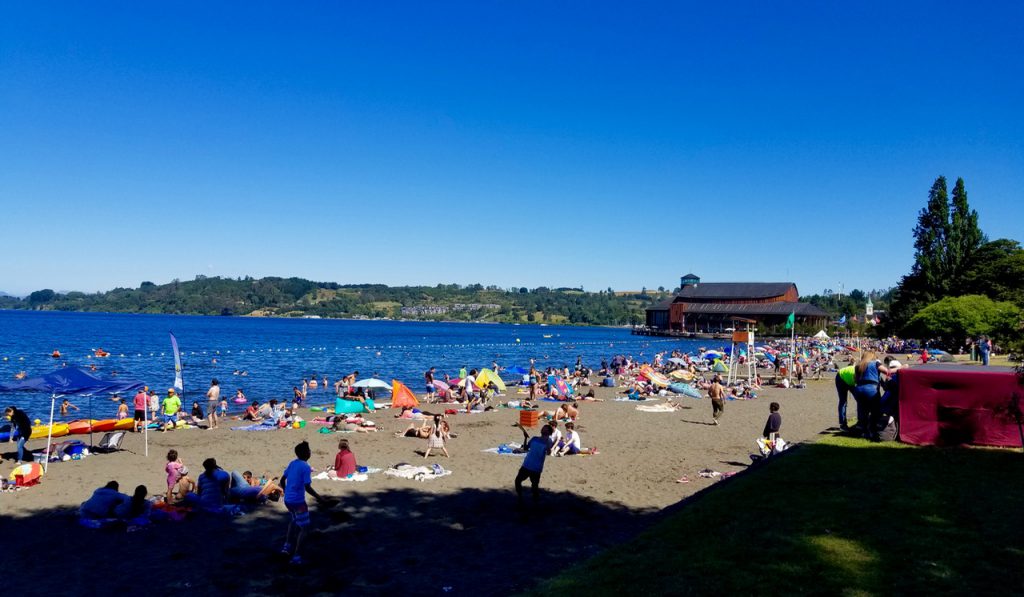 The pretty lakeside town of Frutillar was busy on a holiday weekend.
The town looks out over Lago Llanquihue and the active Osorno Volcano.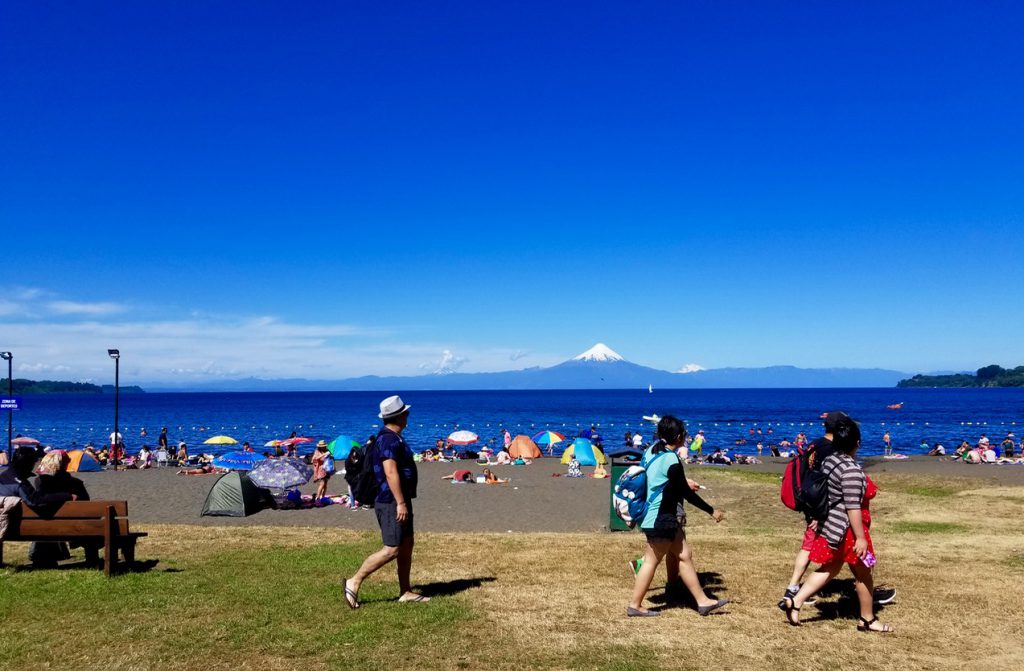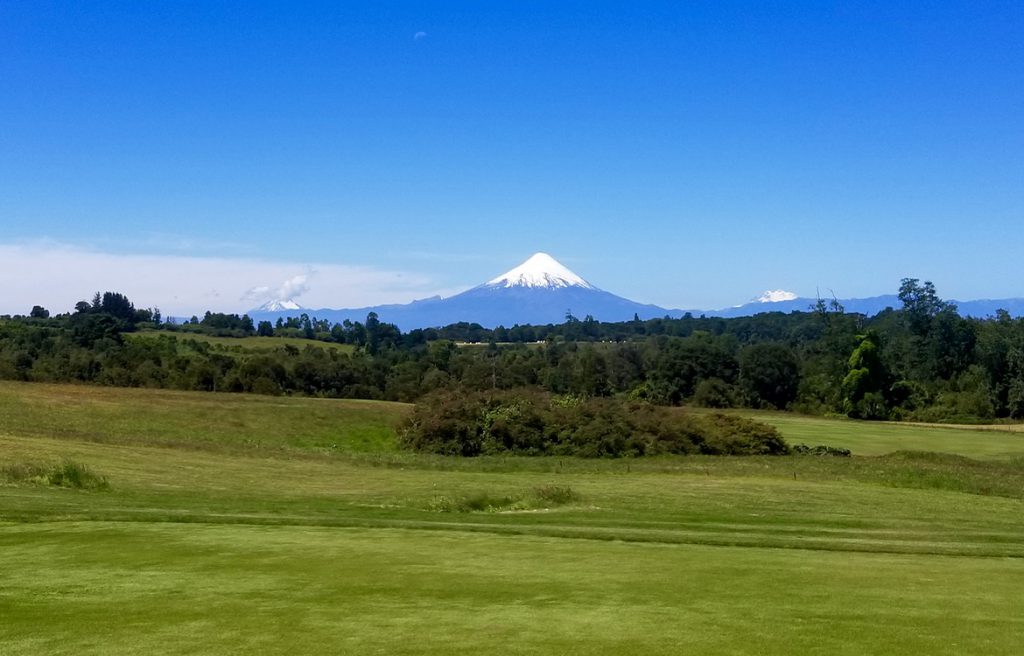 We found a great little empty golf course with volcano views.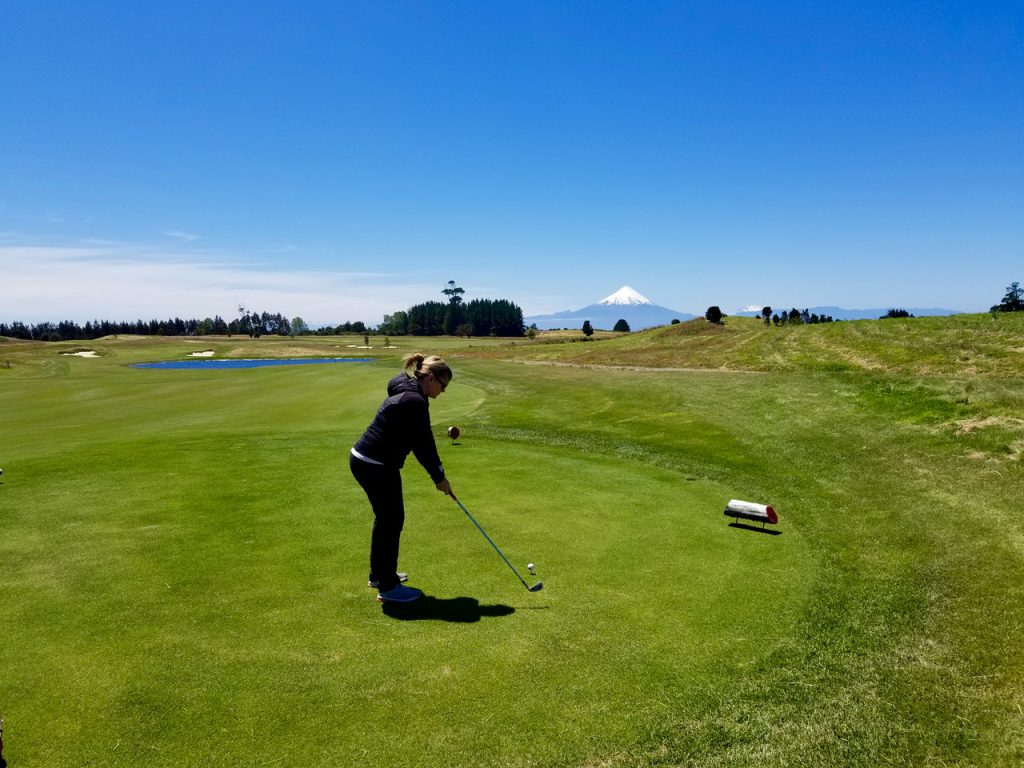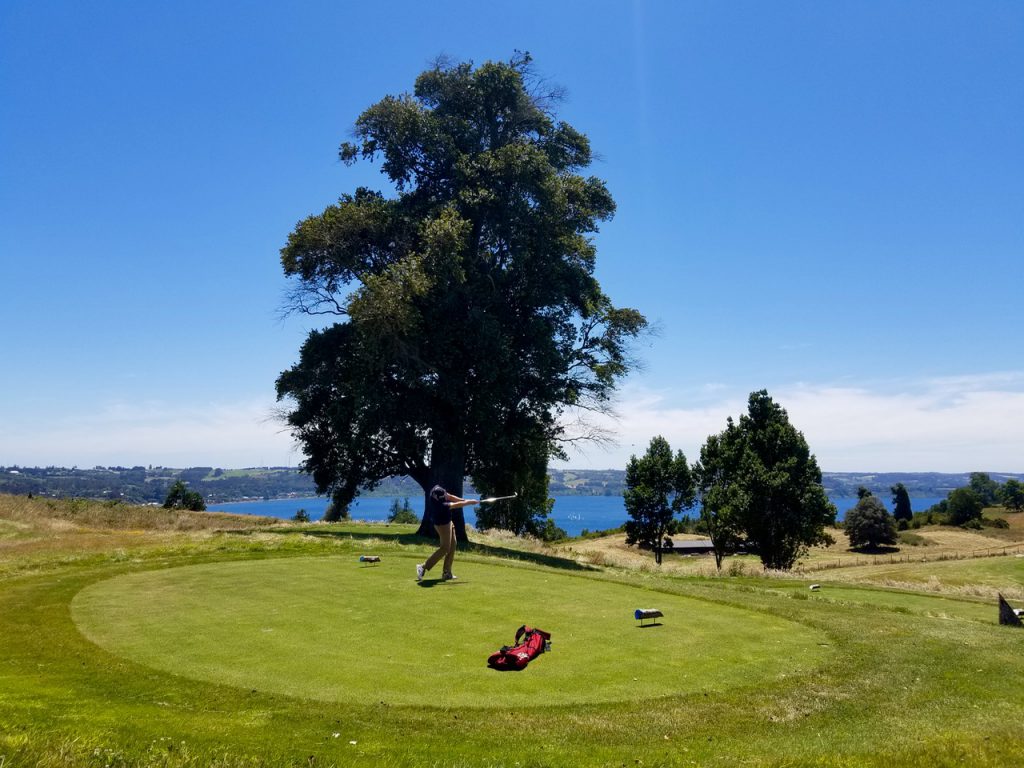 Every turn seemed to unveil another volcano as we worked our way round and round the many lakes of the region.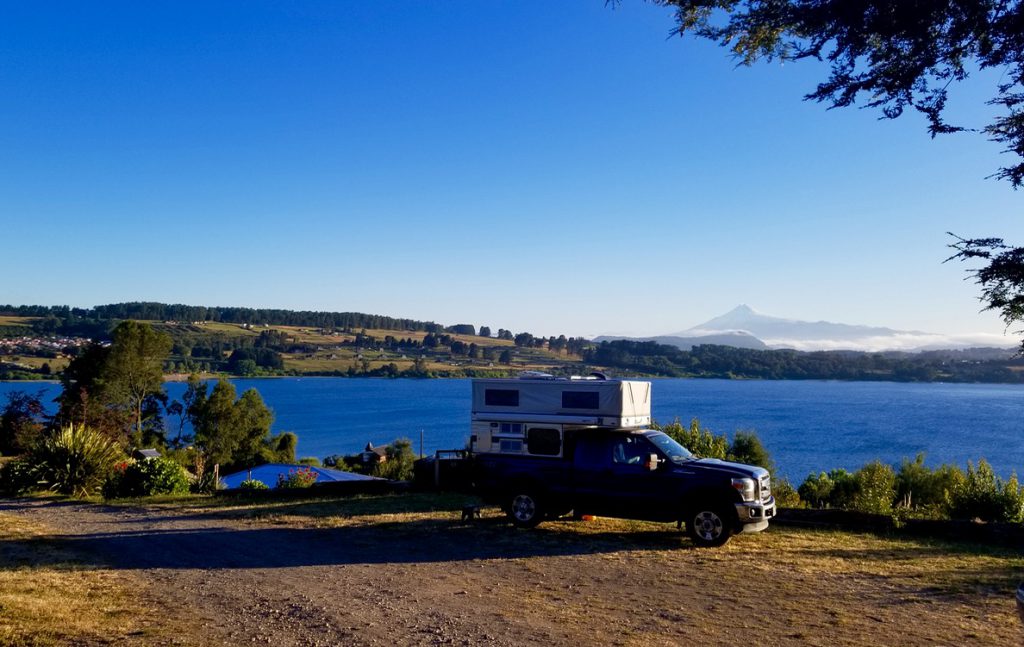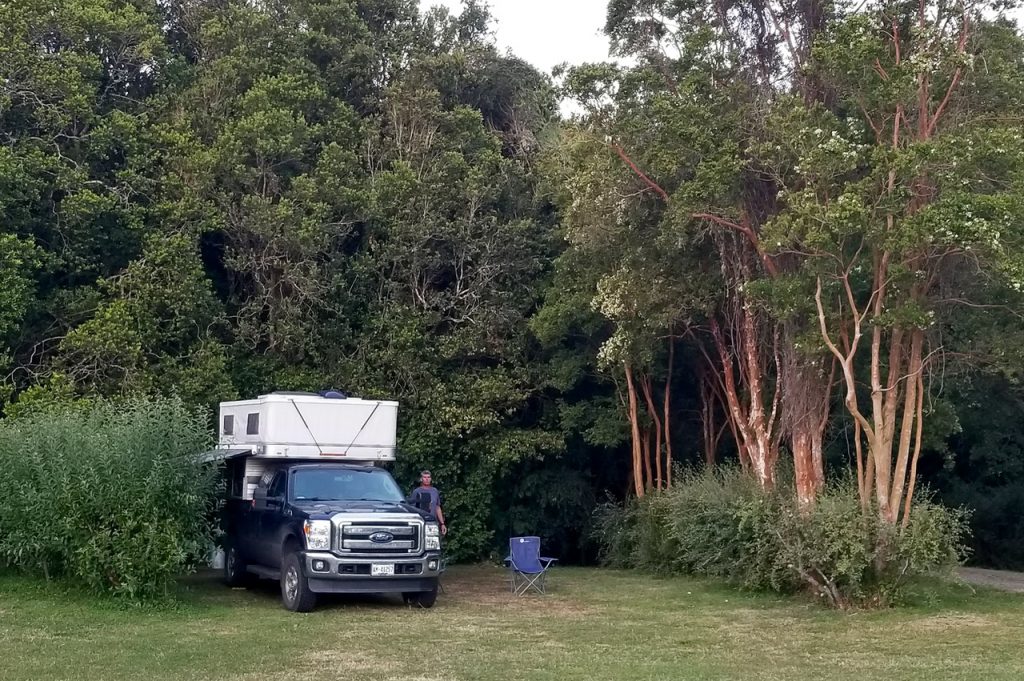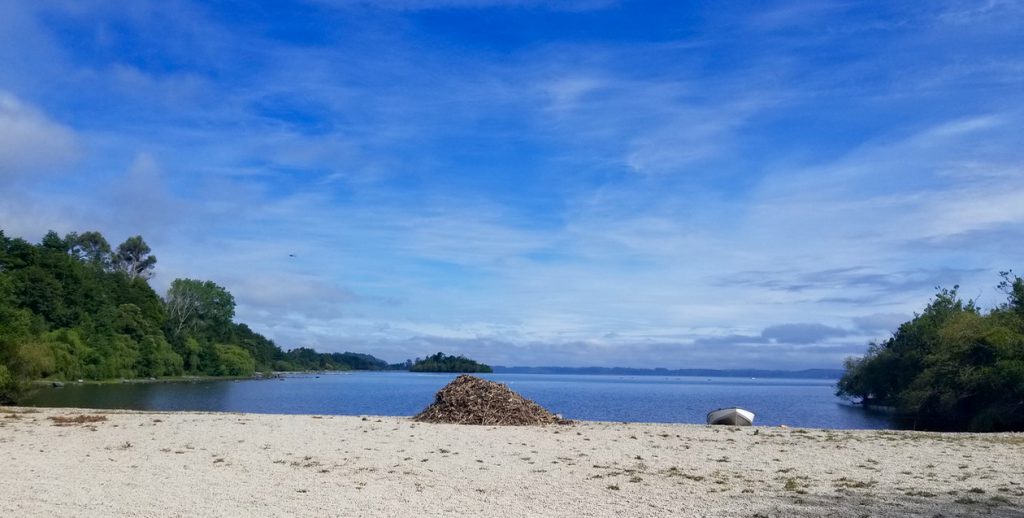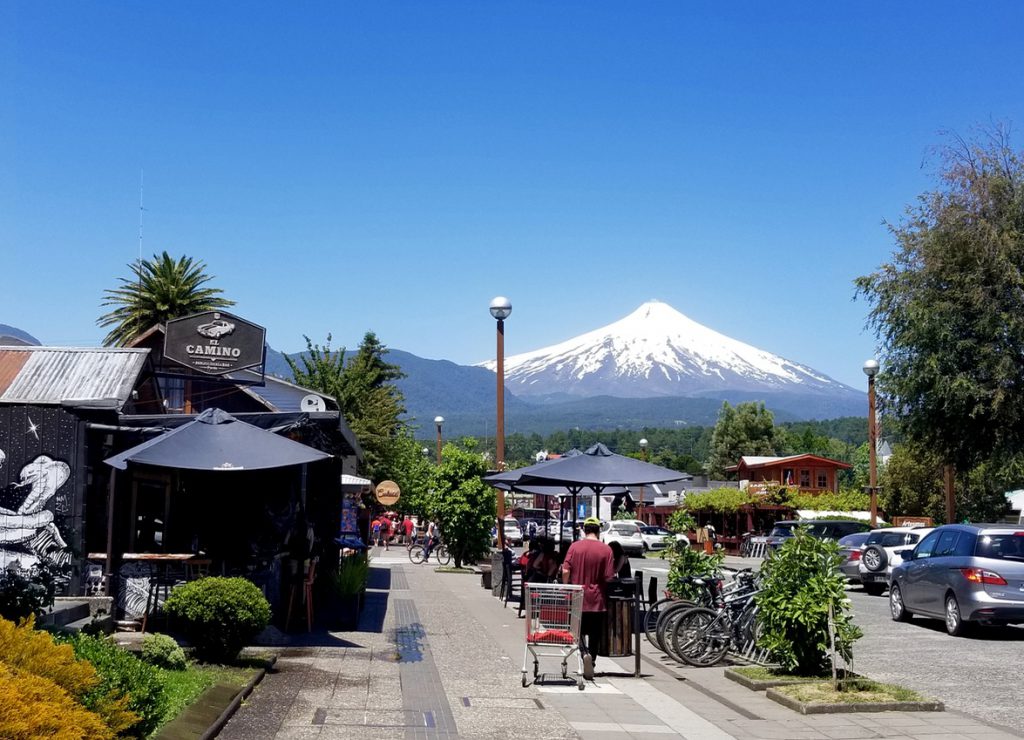 The town of Pucon under the watchful eye of Volcan Villarica.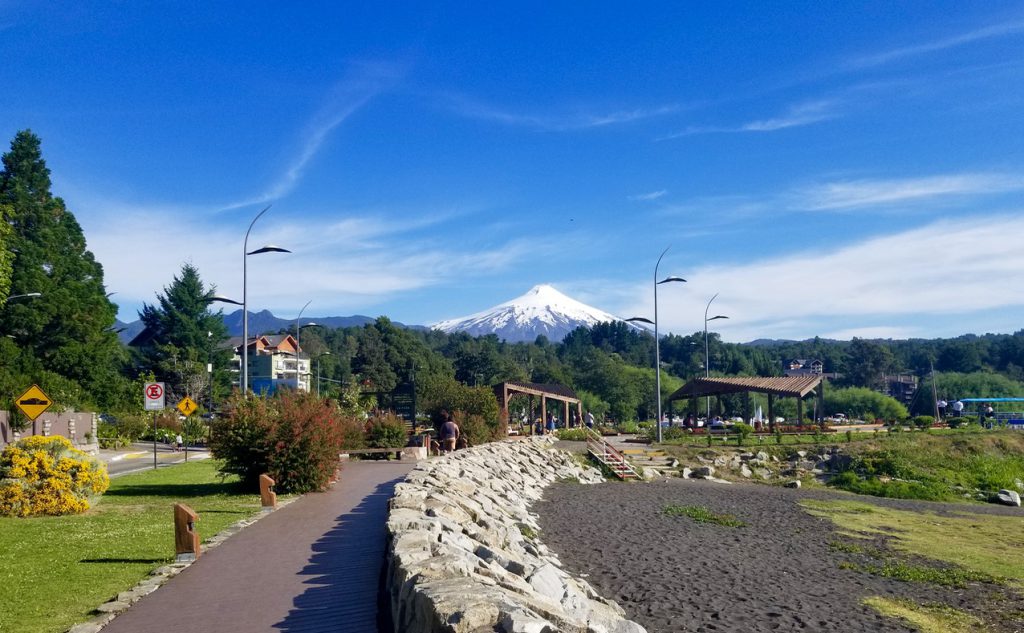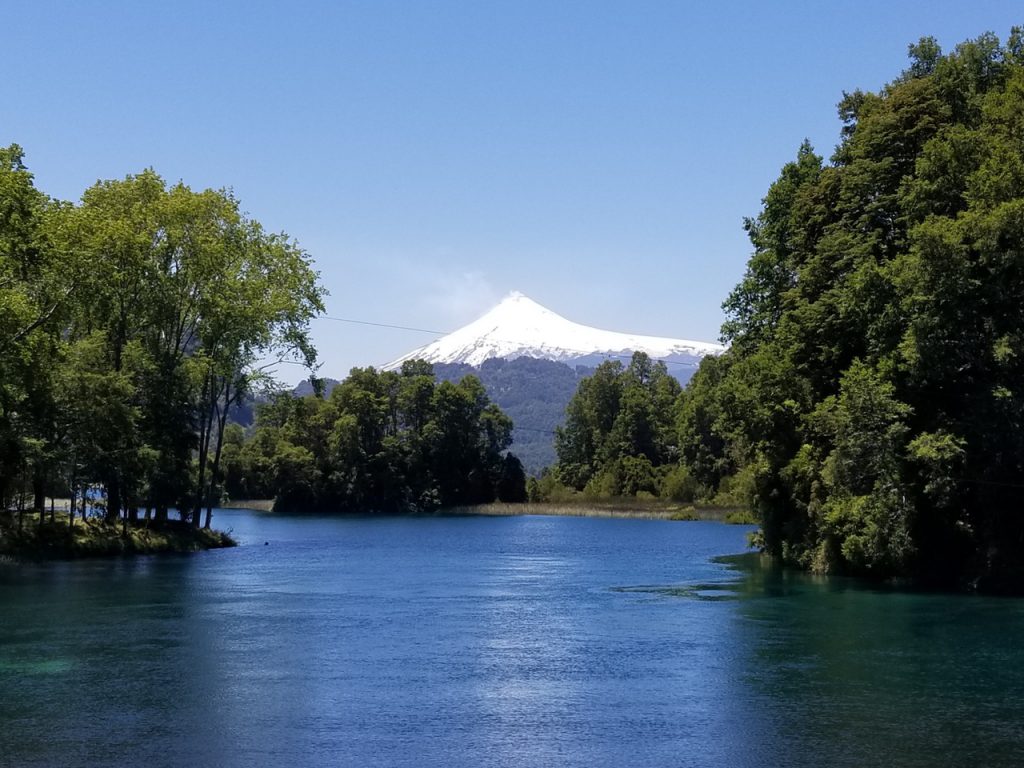 The volcanic activity in this district makes a great environment for natural thermal hot springs.
We only visited one of the many, but the Termas Geometricas was a great choice.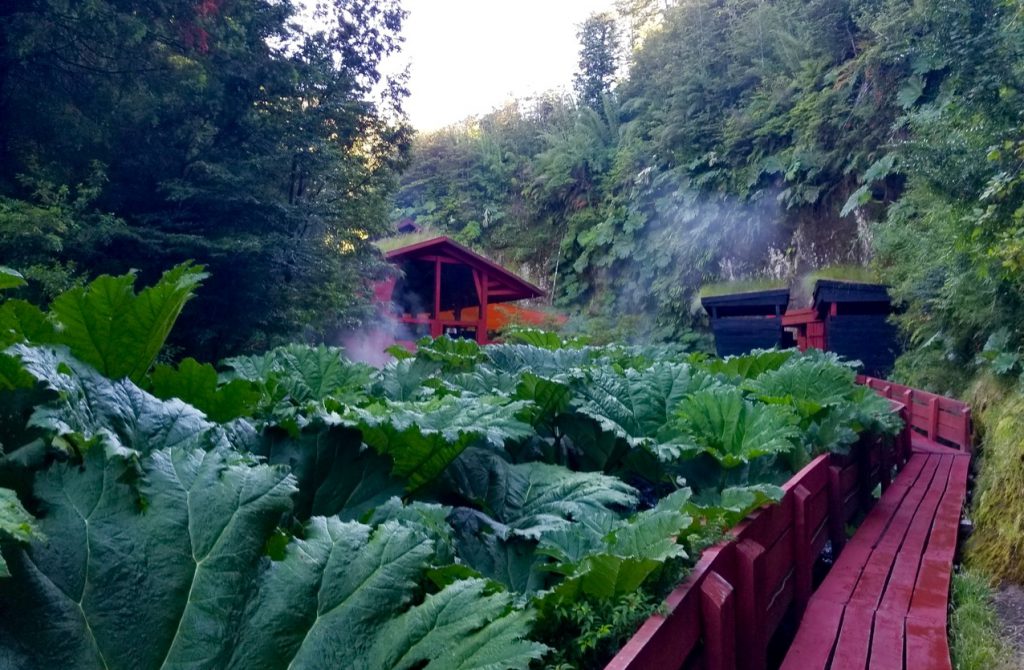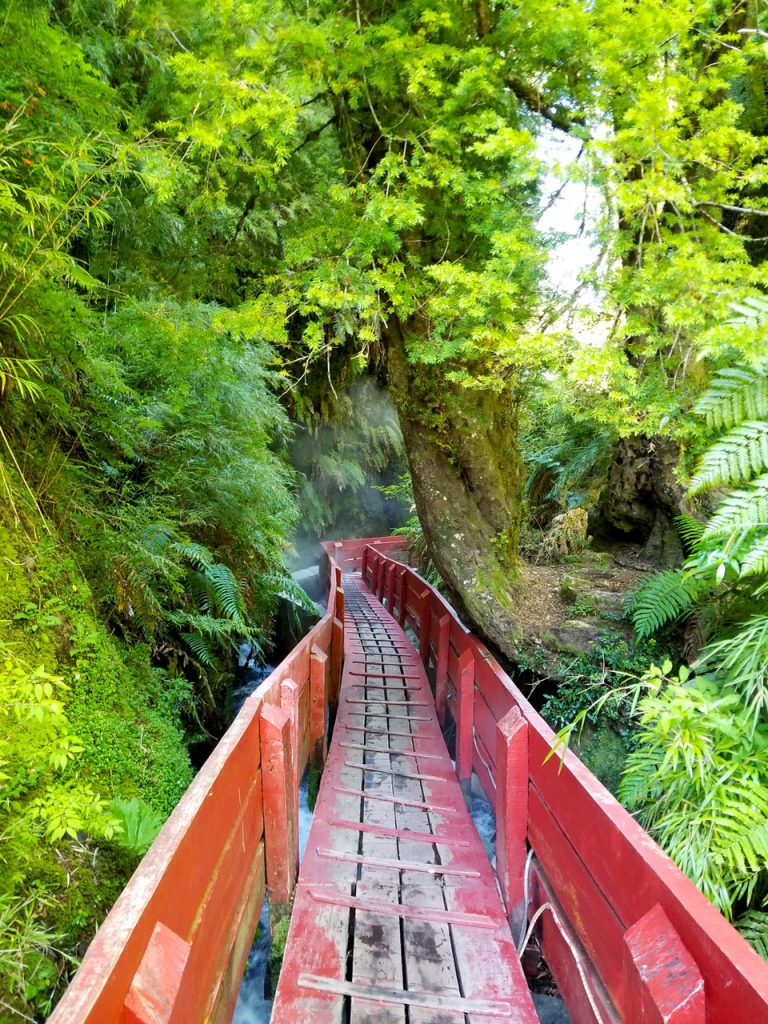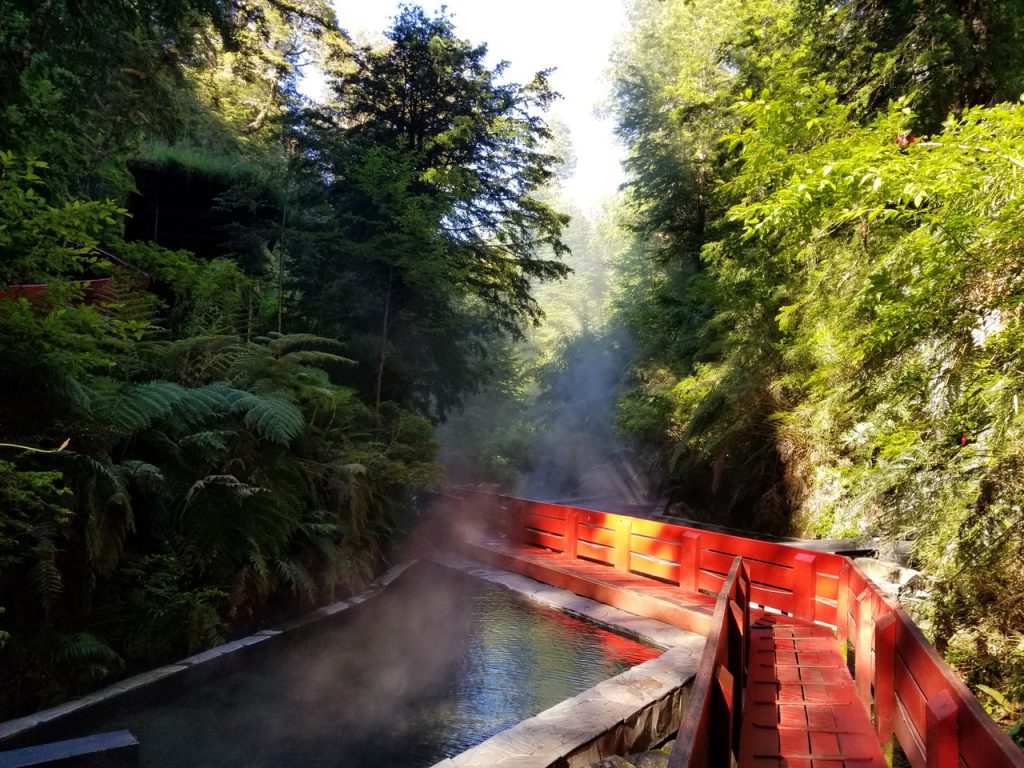 Jumping from 6 degree Celsius to 45 degree Celsius pools and back again was invigorating to say the least.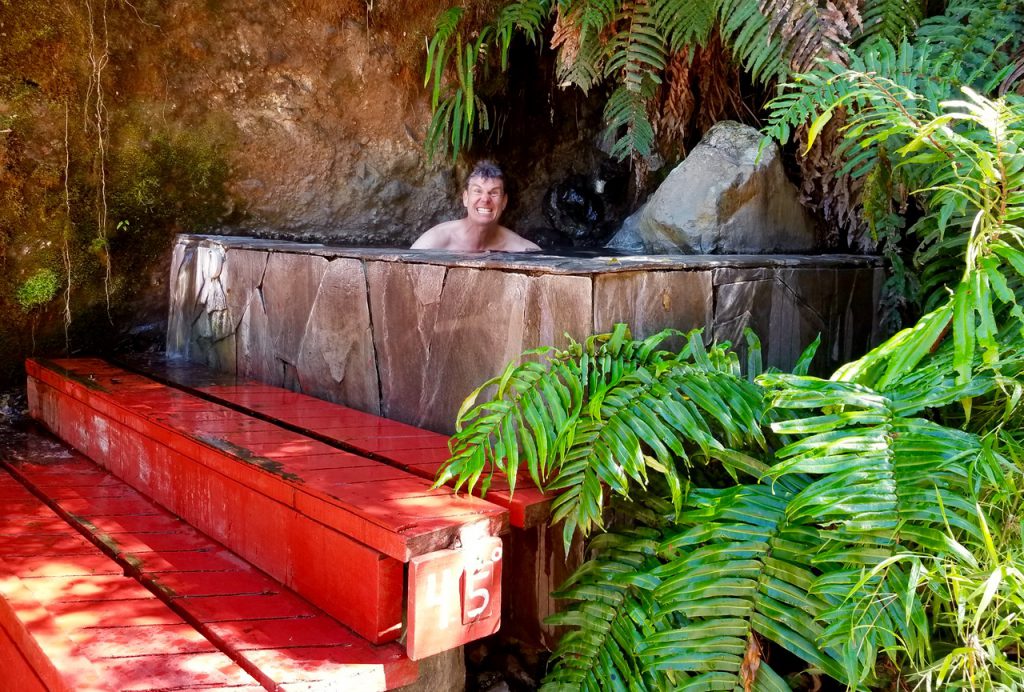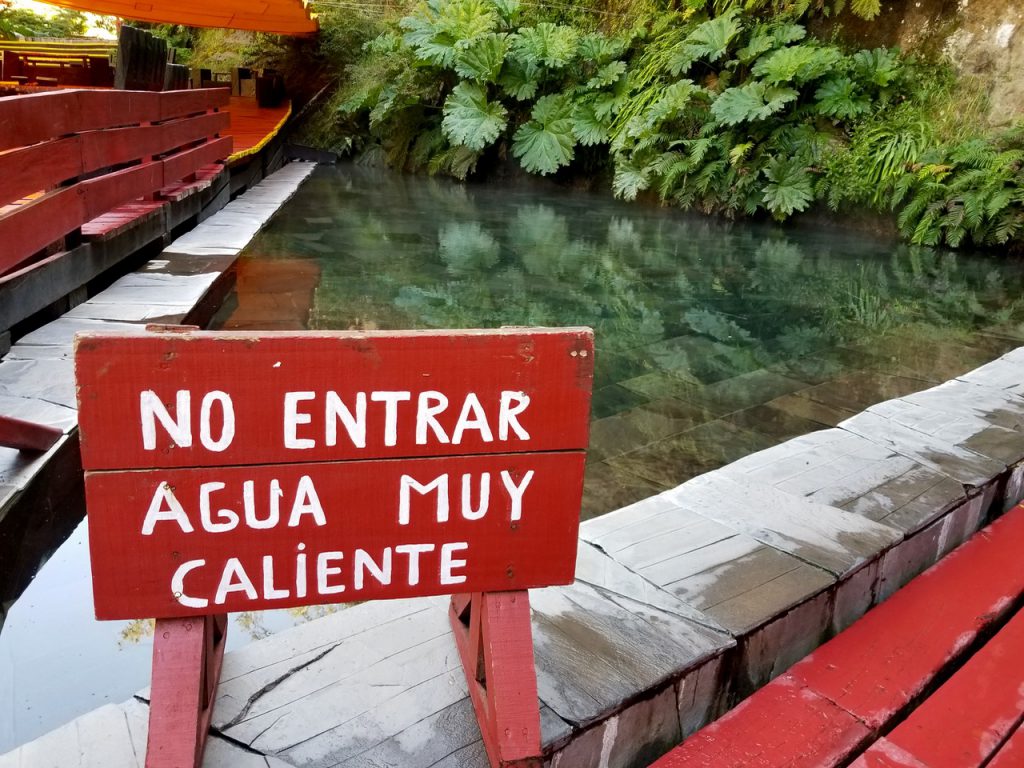 Our visit to Chile was just about up and we were headed back into Argentina to check out yet another Lake District.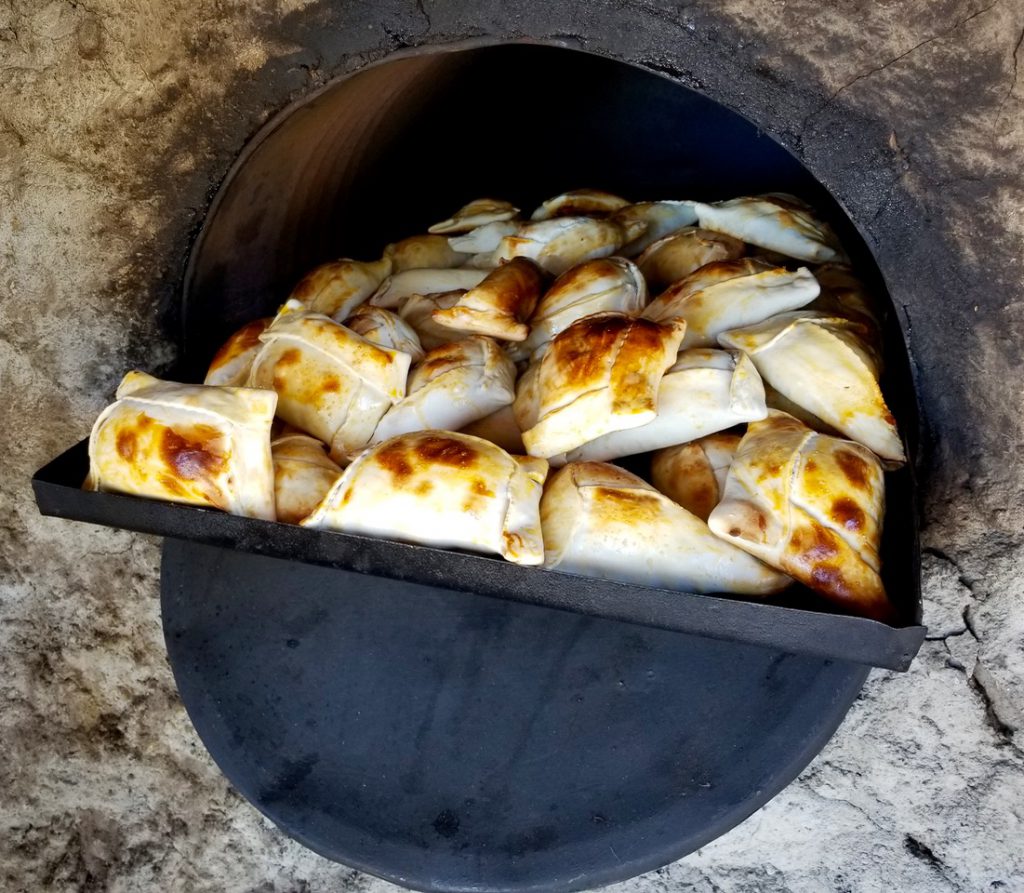 We loved our time in Chile.  Great people, great wine, unbelievable landscape.  The beef isn't as good as Argentina but the seafood is better.
The empanadas are different but every bit as tasty.
We look forward to coming back one day soon.