After completing the Chilean Lake District we crossed into Argentina for the 6th time of the trip and immediately entered the Argentinian Lake Country.
For the next month we will work our way around the portion of Ruta 40, known as the Seven Lakes District.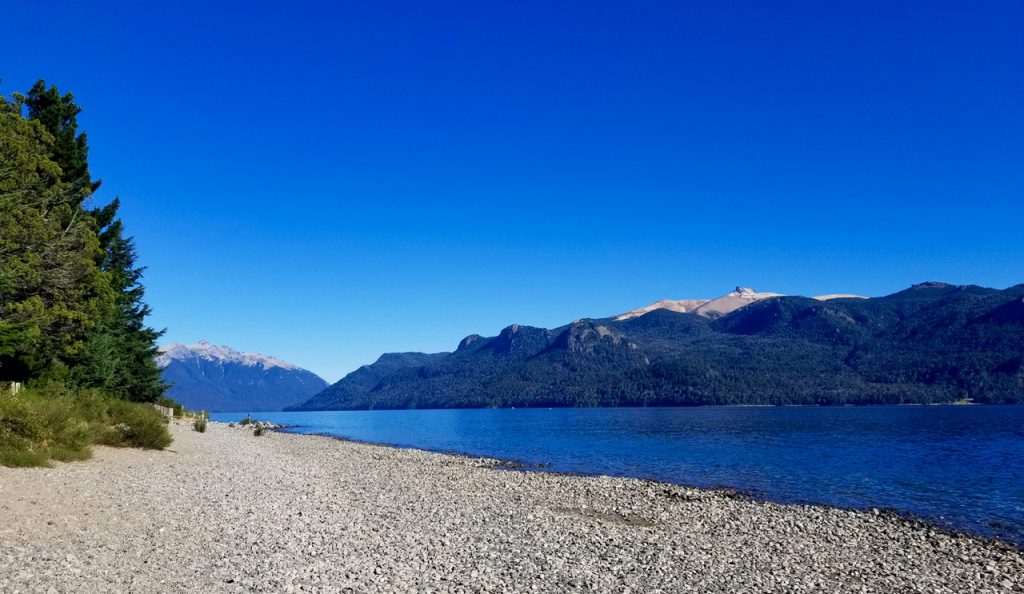 This stretch of Hwy 40 between the towns of San Martin de los Andes, Villa La Angostura and San Carlos de Bariloche is not much more than 100 km but the various secondary roads weave their way through the Lanin and Nahuel Huapi National Parks and provide endless opportunities for exploration.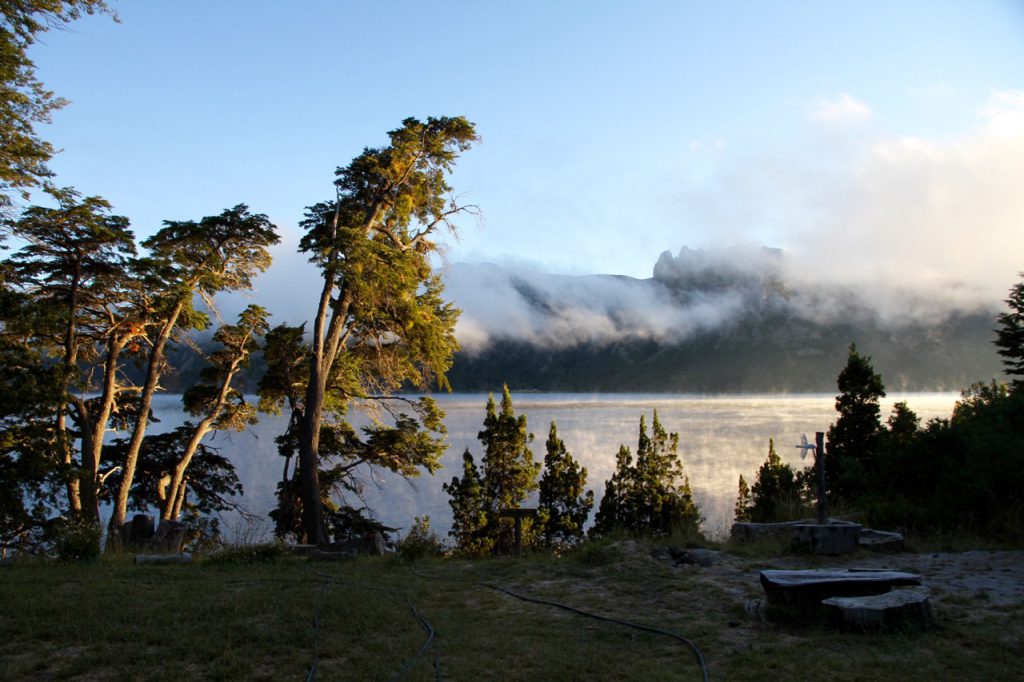 So, we explored.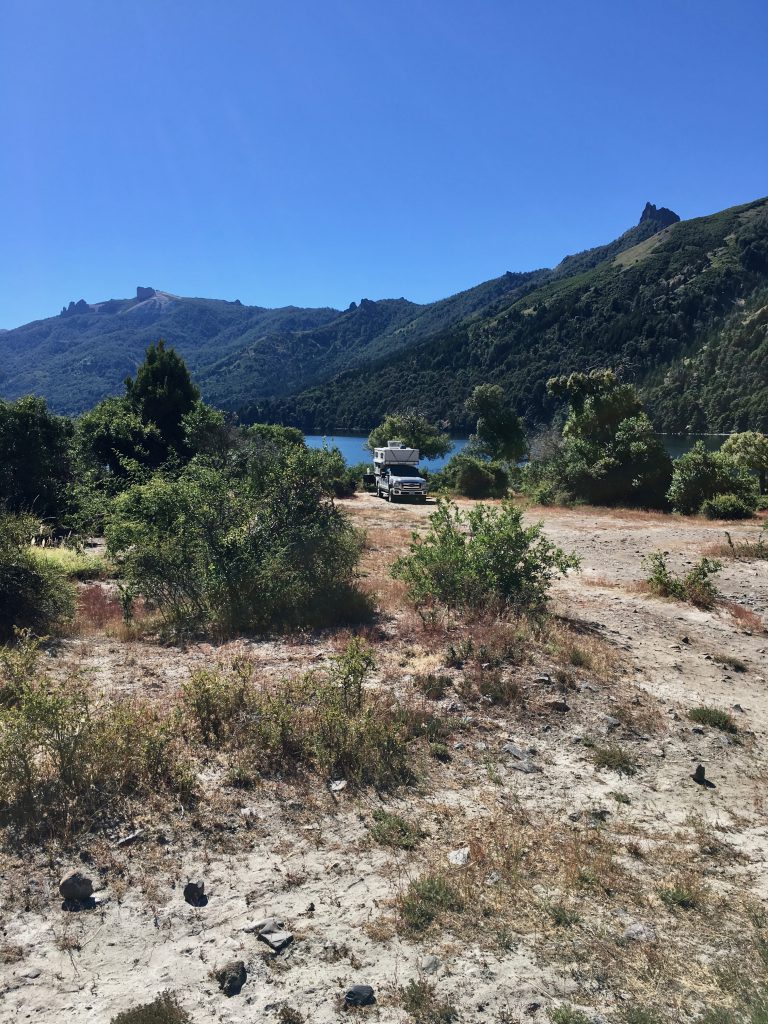 Found some great remote spots to camp.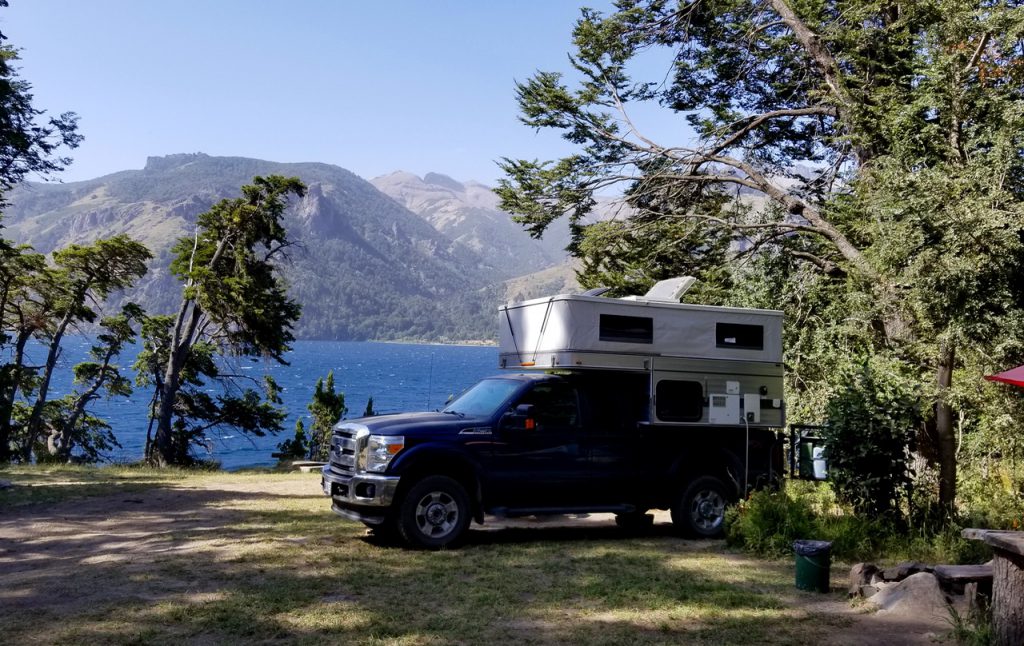 Lago Meliquina.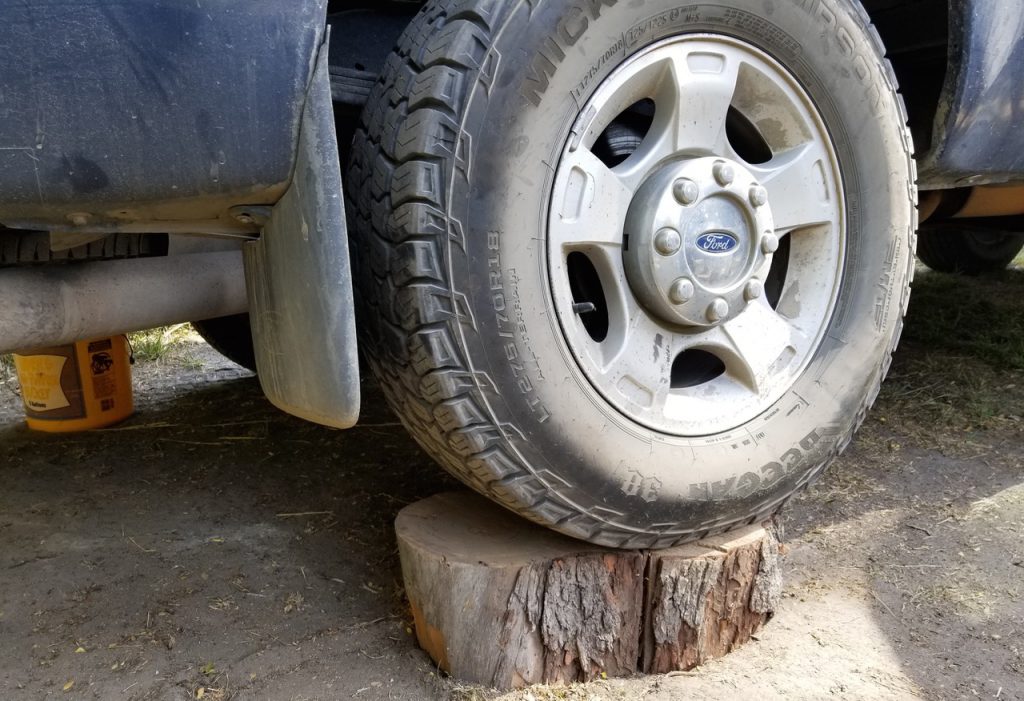 (Not always easy to find a level place to sleep.)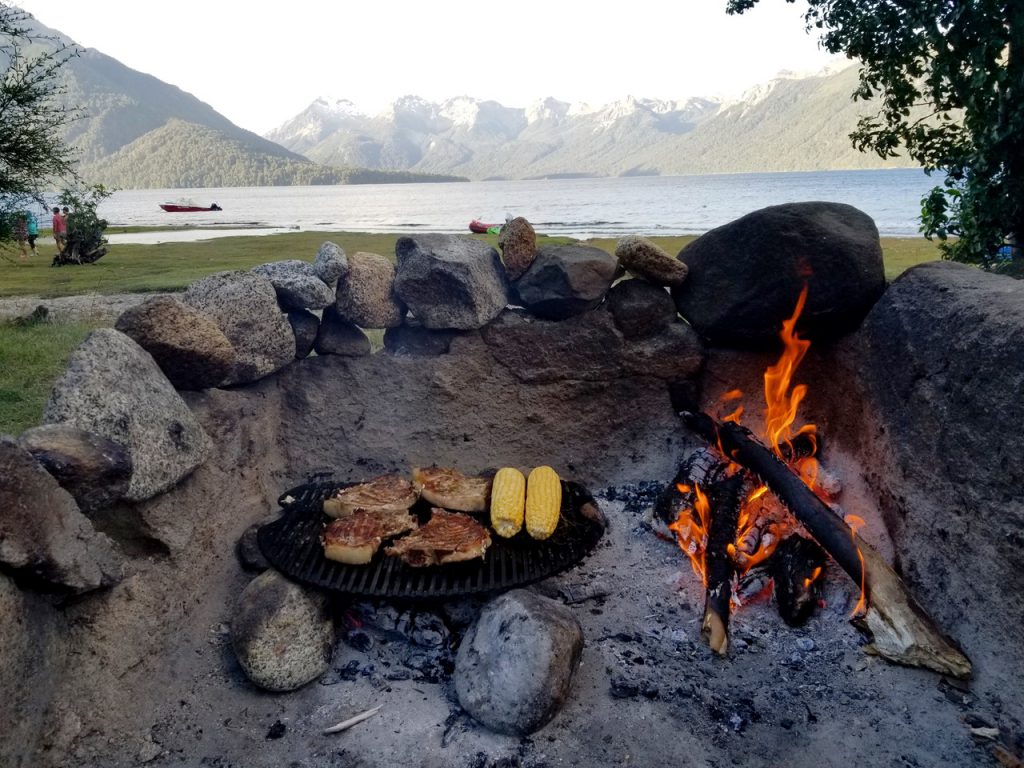 …We worked hard to perfect the asado at Lago Truful.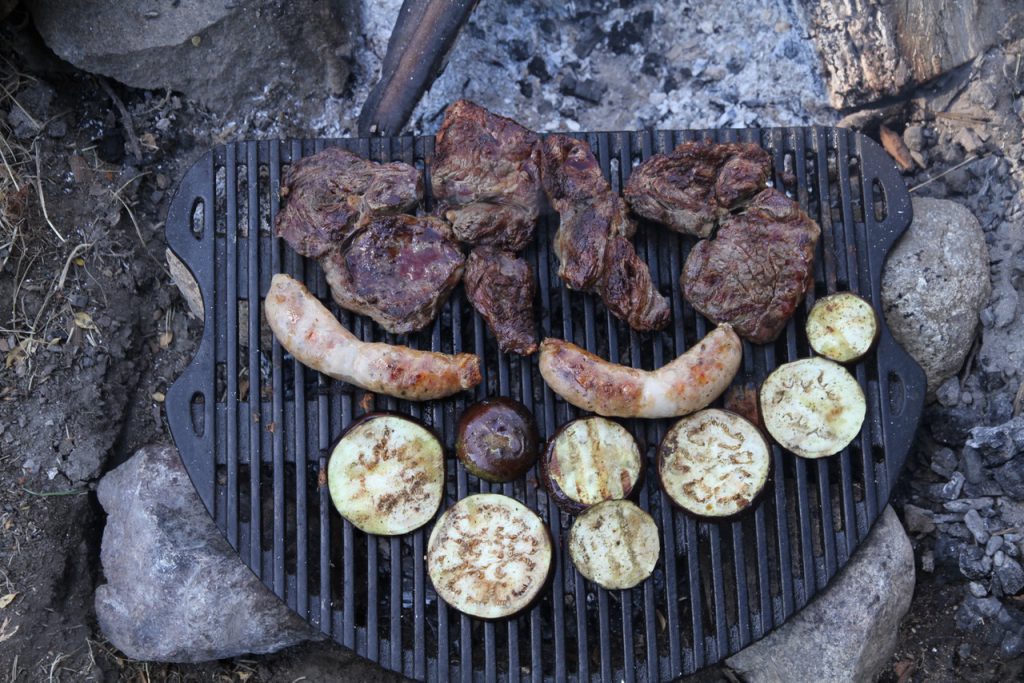 …Shared many an asado and Malbec with new friends.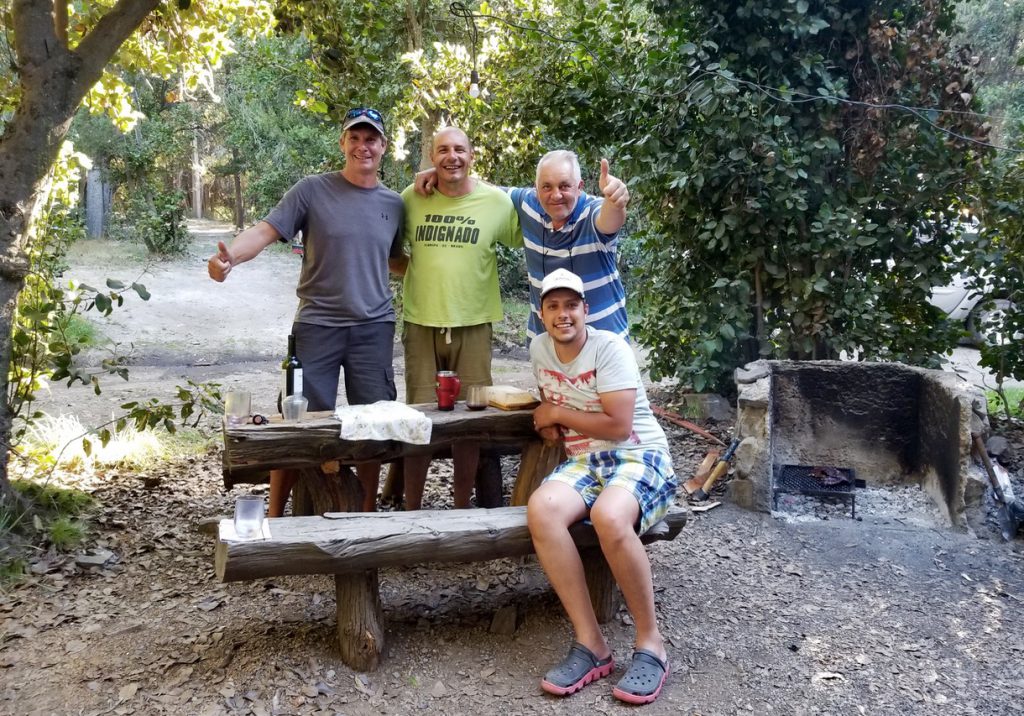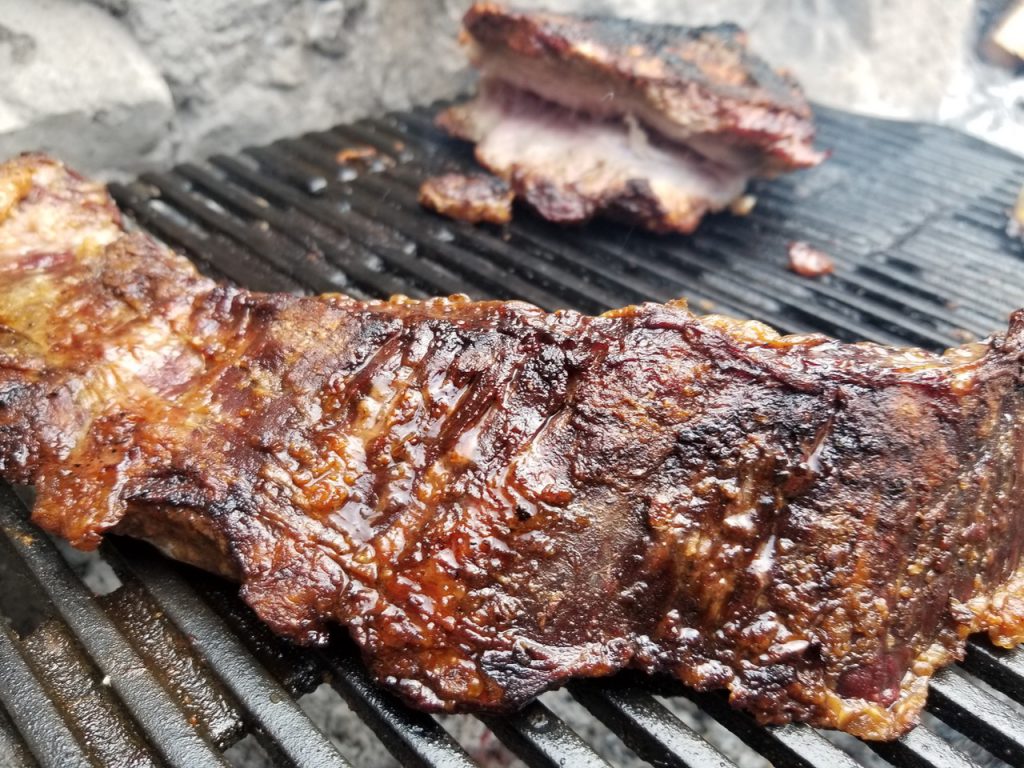 While there were many great lakes, Lago Huechulafquen was a particular favourite. Great views and nice campsites.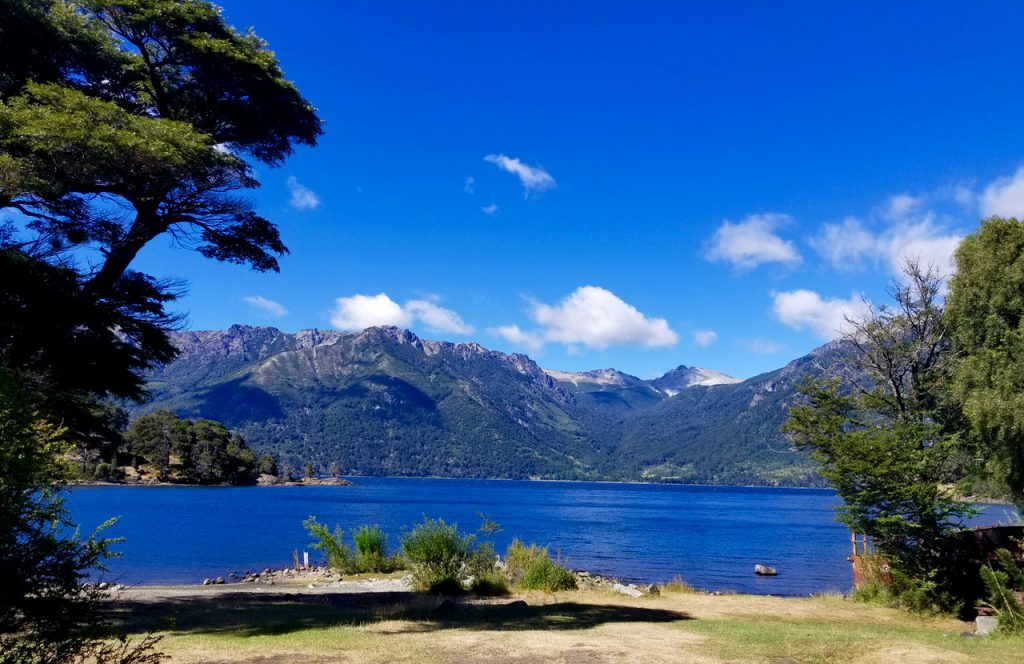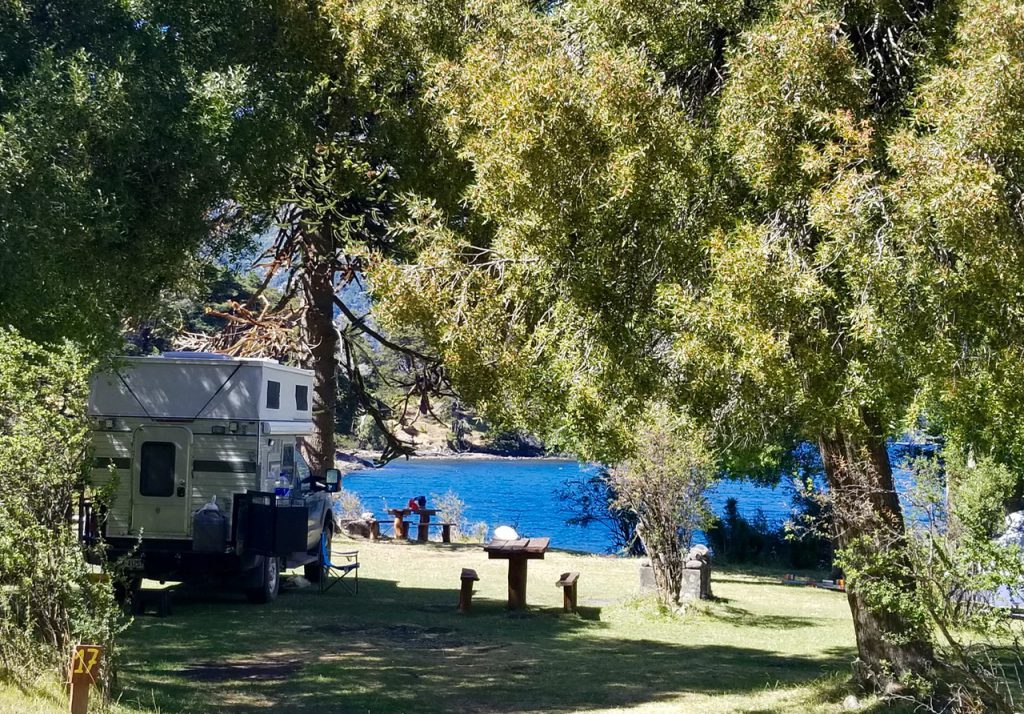 Spent lots of time in the kayaks and did a little fishing on Lago Filo Hua Hum.  We came for two days and stayed eight.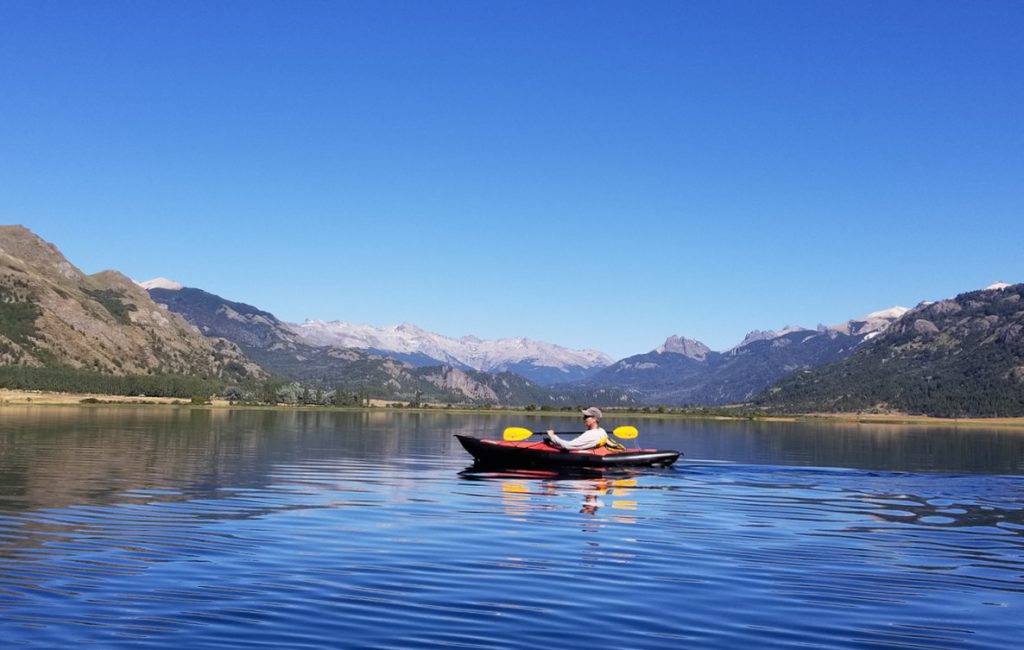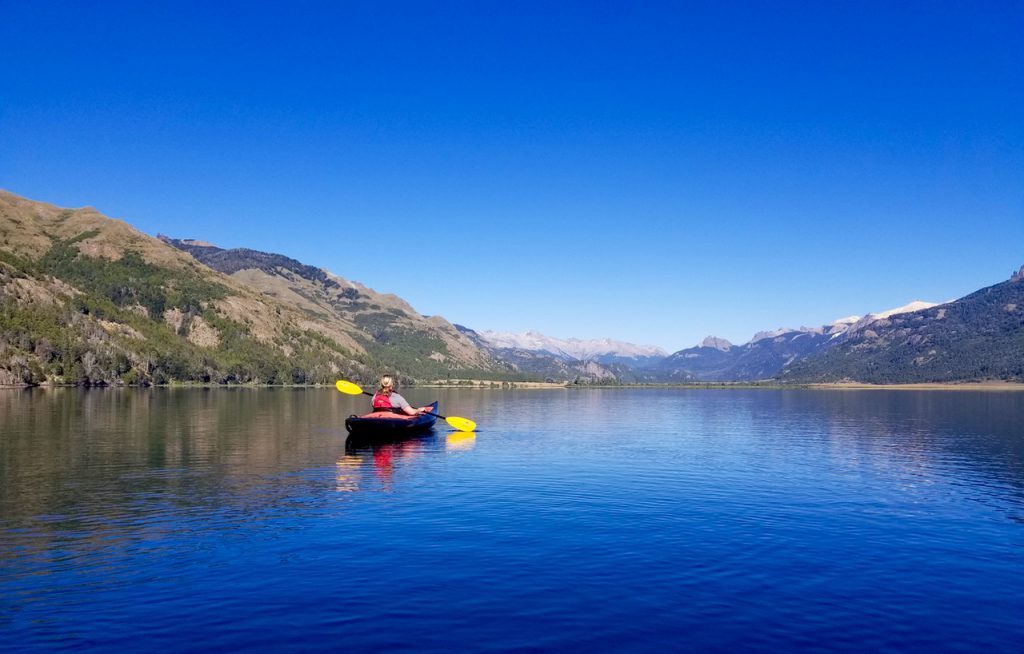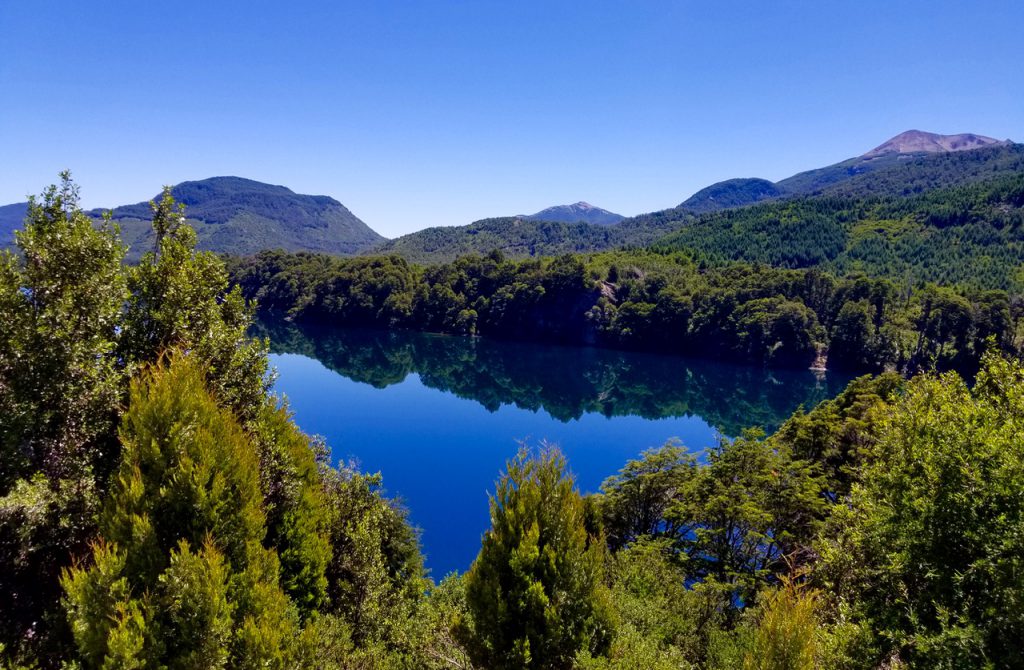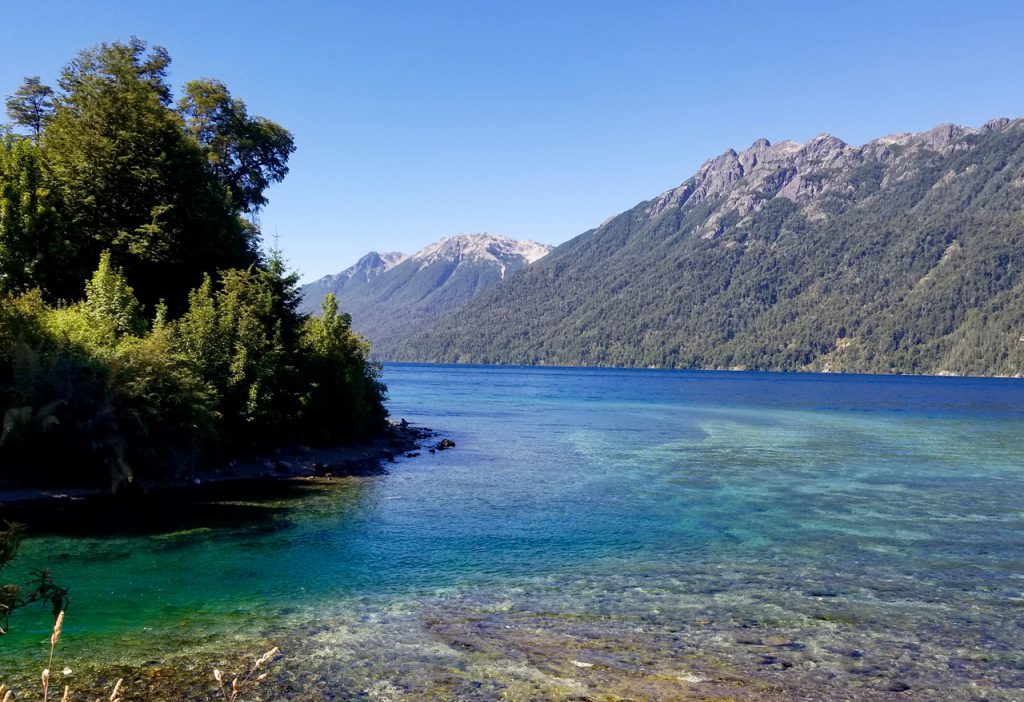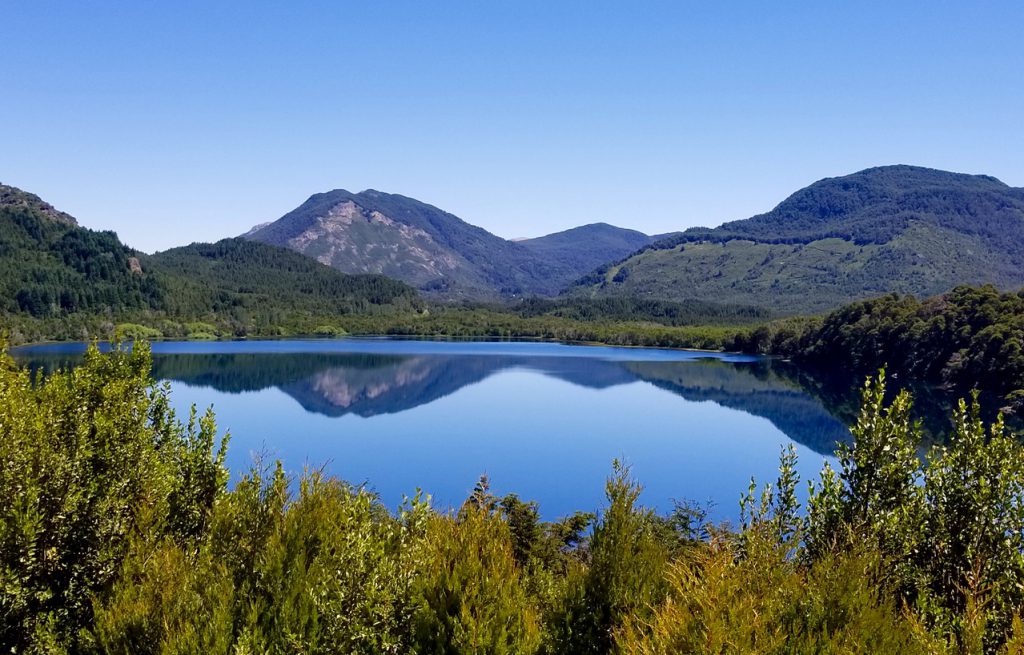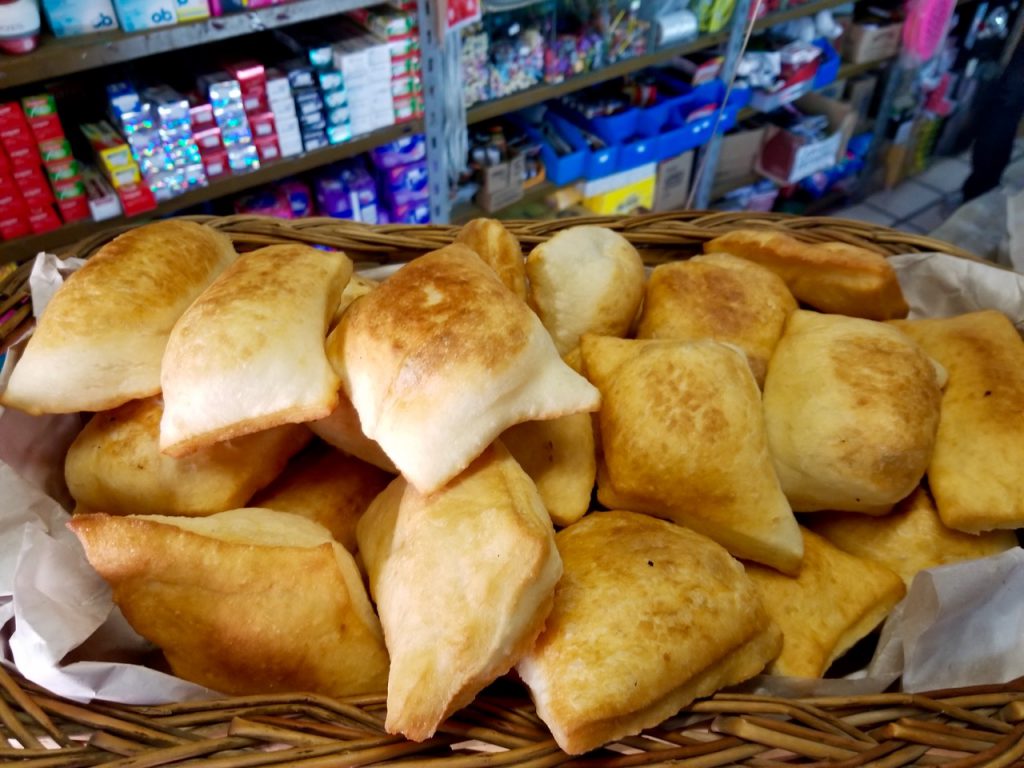 …Ate plenty of roadside snacks.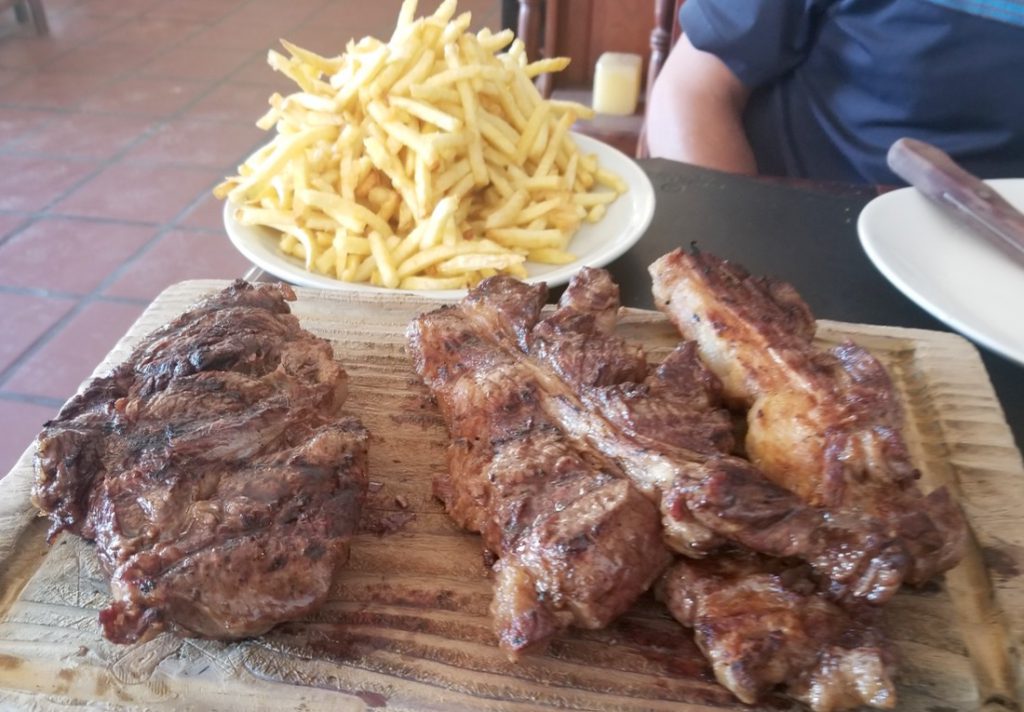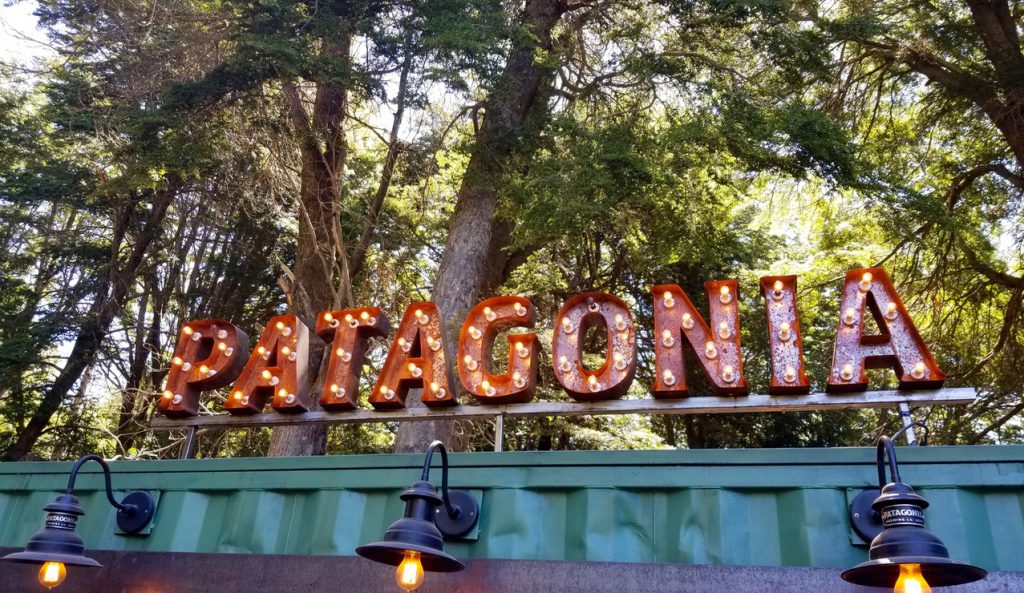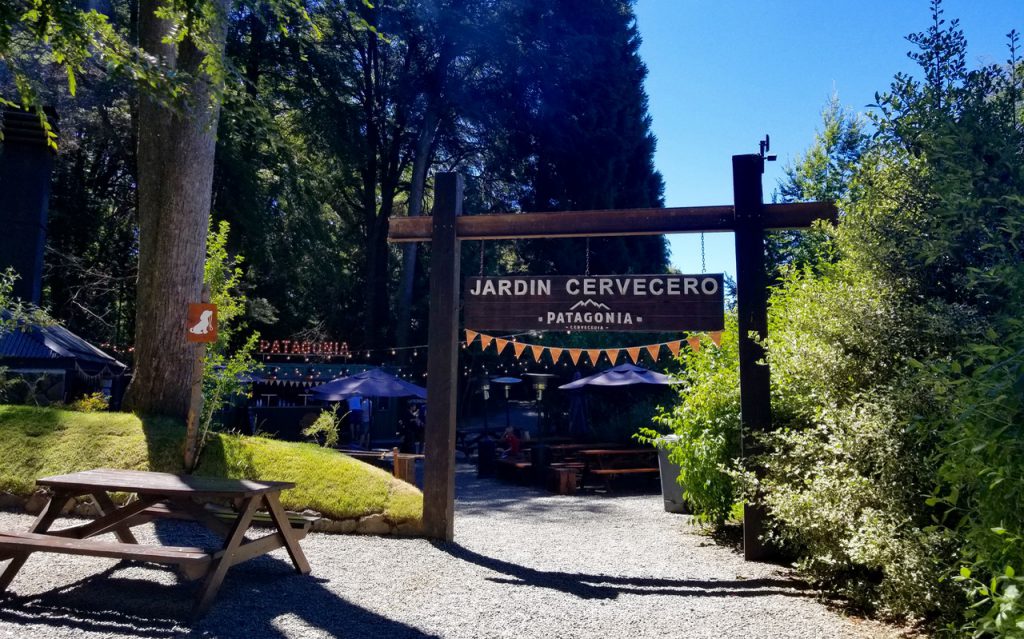 Sampled Argentina's vast craft beer scene.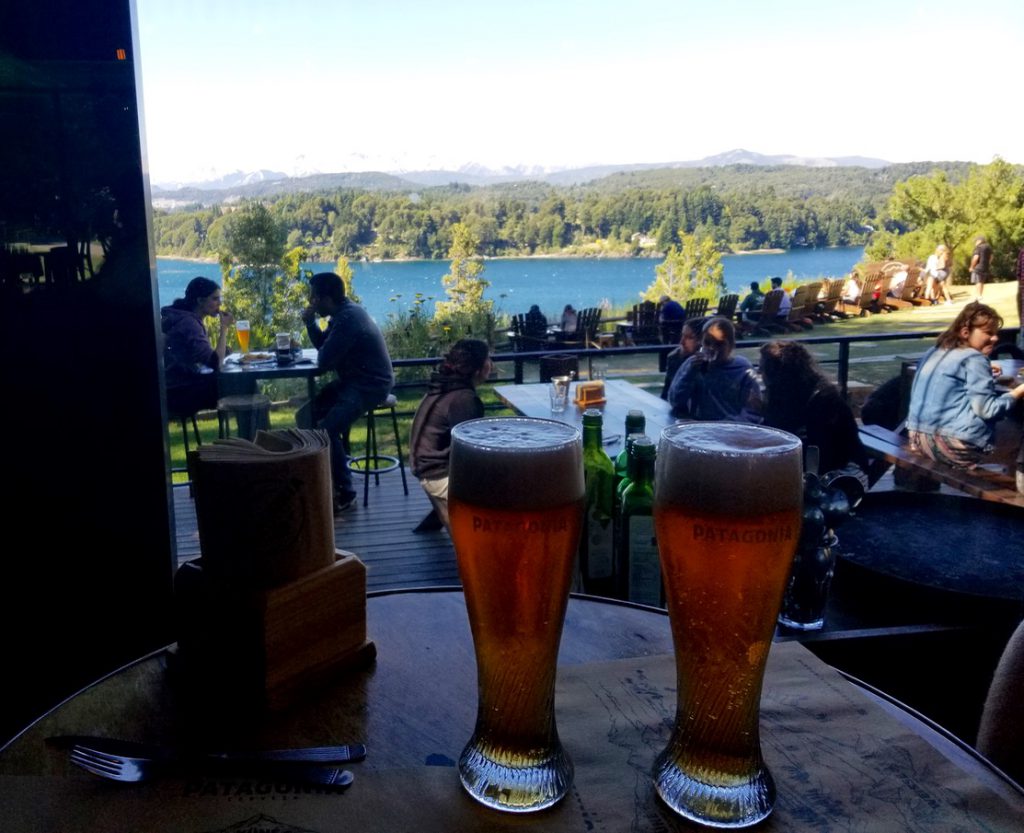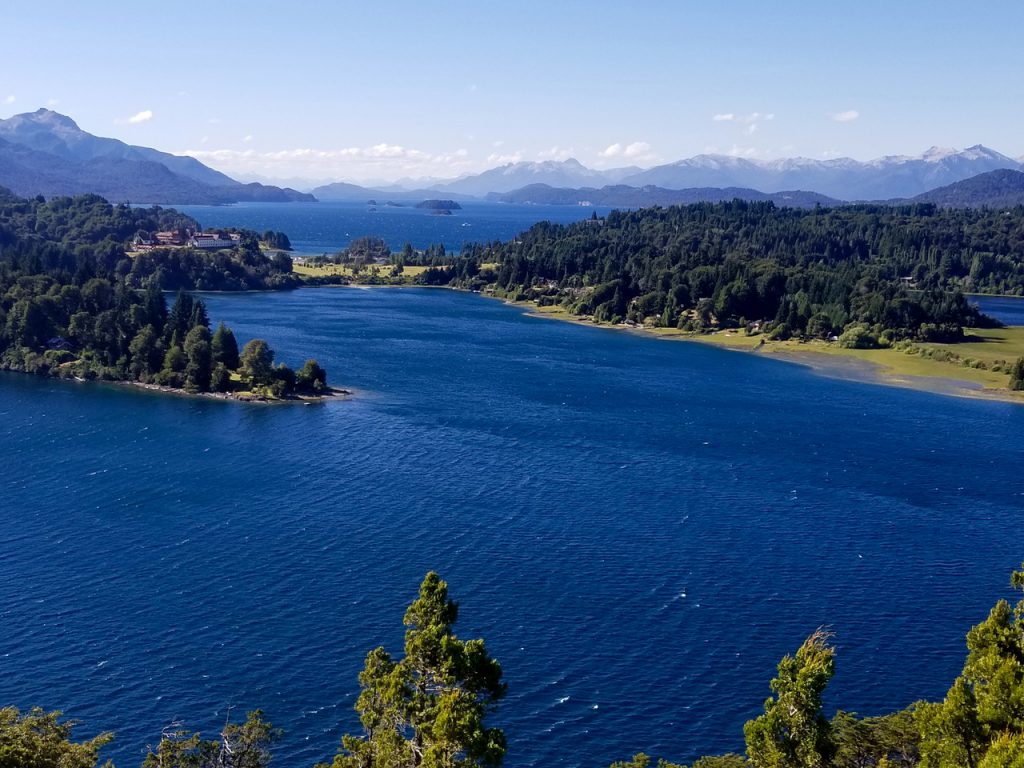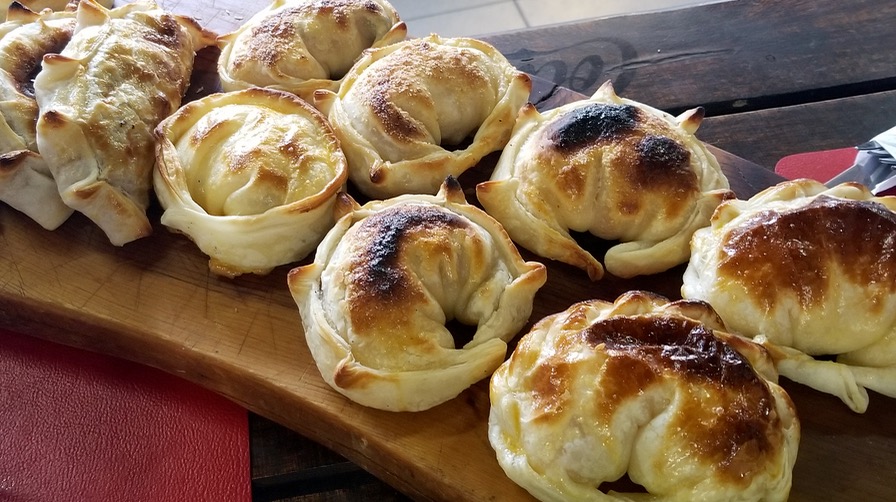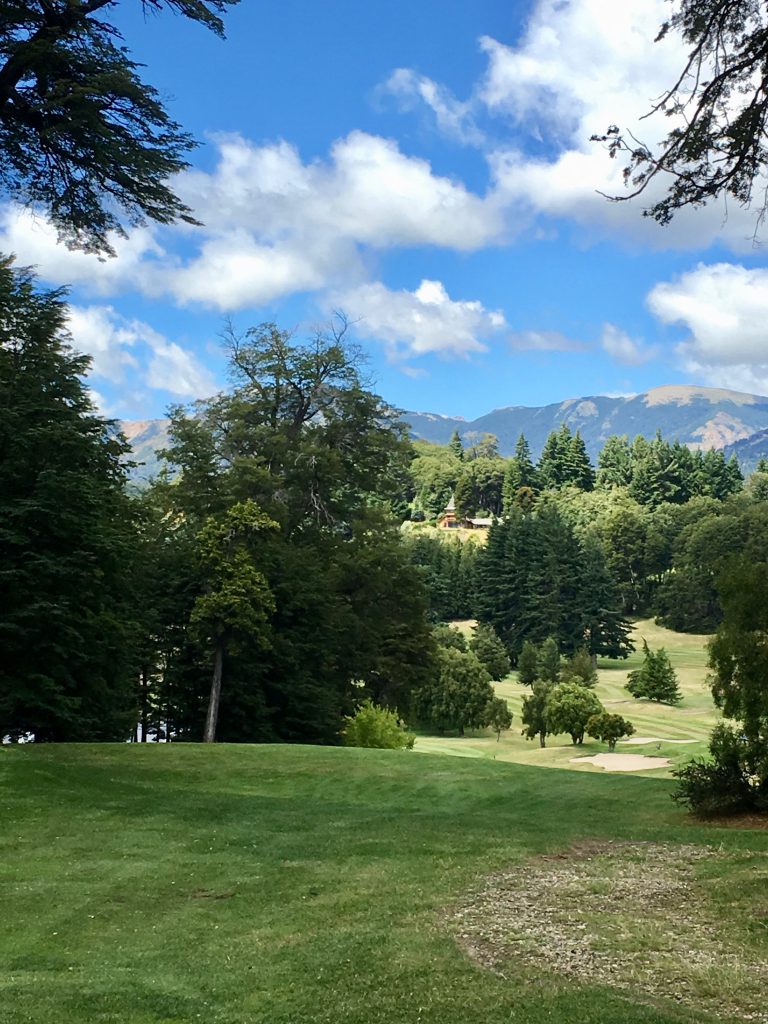 …and played some wonderful Patagonian golf.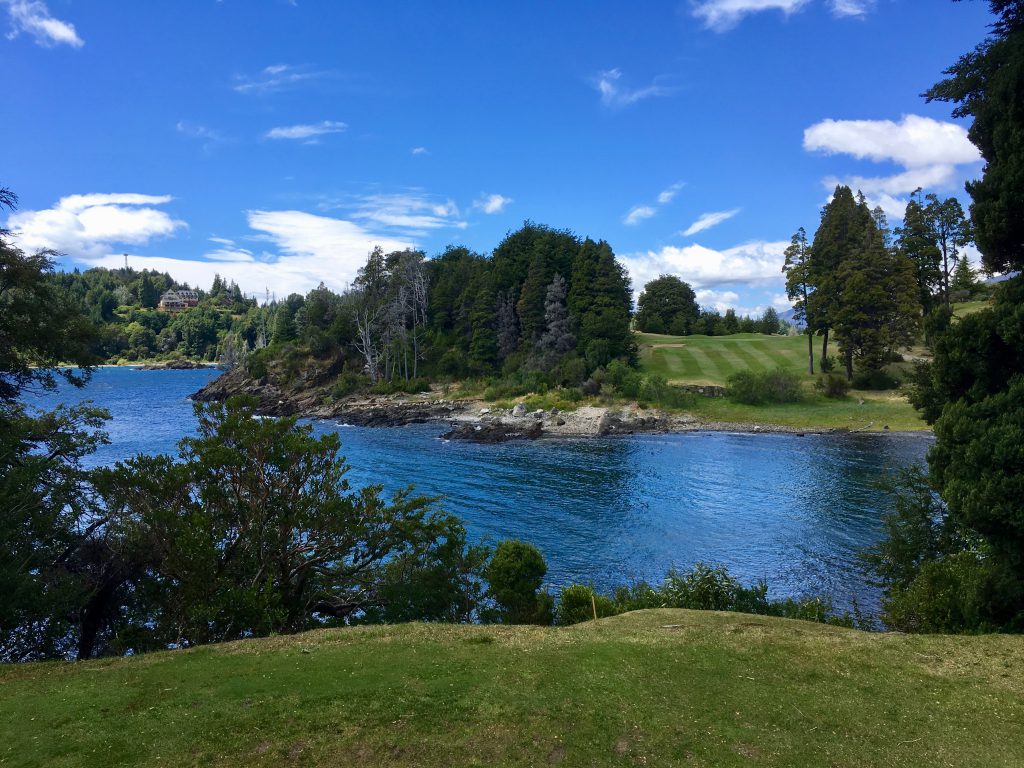 Oddly, we even ran into some fellow Canadians driving a remote stretch of dirt road and living in the same make of camper we call home.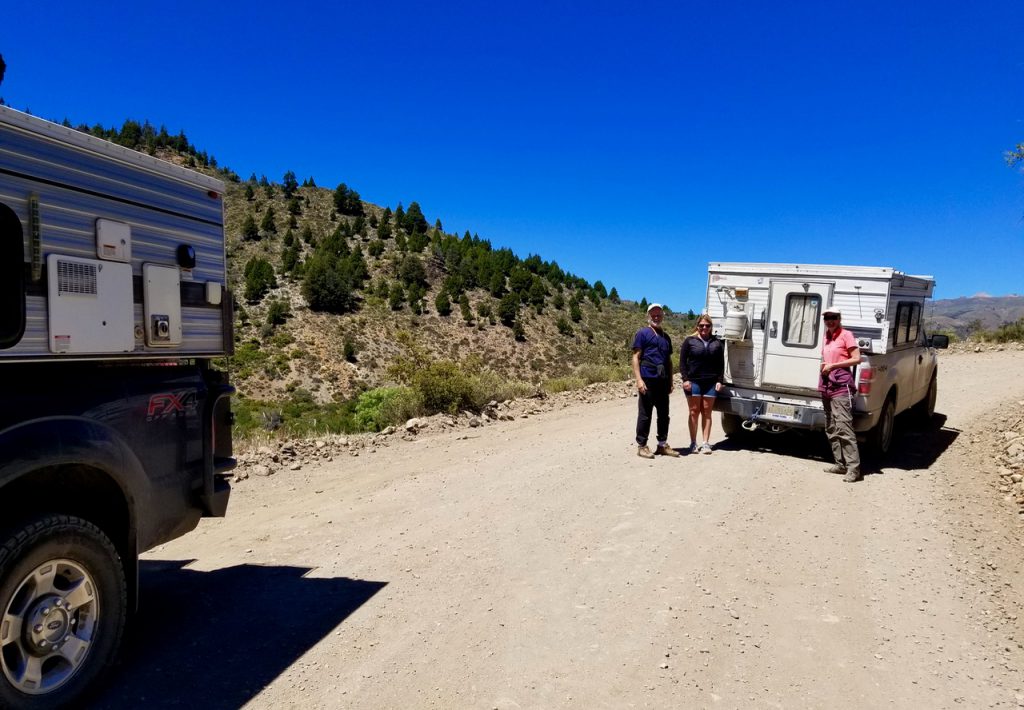 Marjolein and Alex spend summers on Georgian Bay in Ontario and explore the back country of Argentina when the weather turns cold up north.
…Pretty good gig.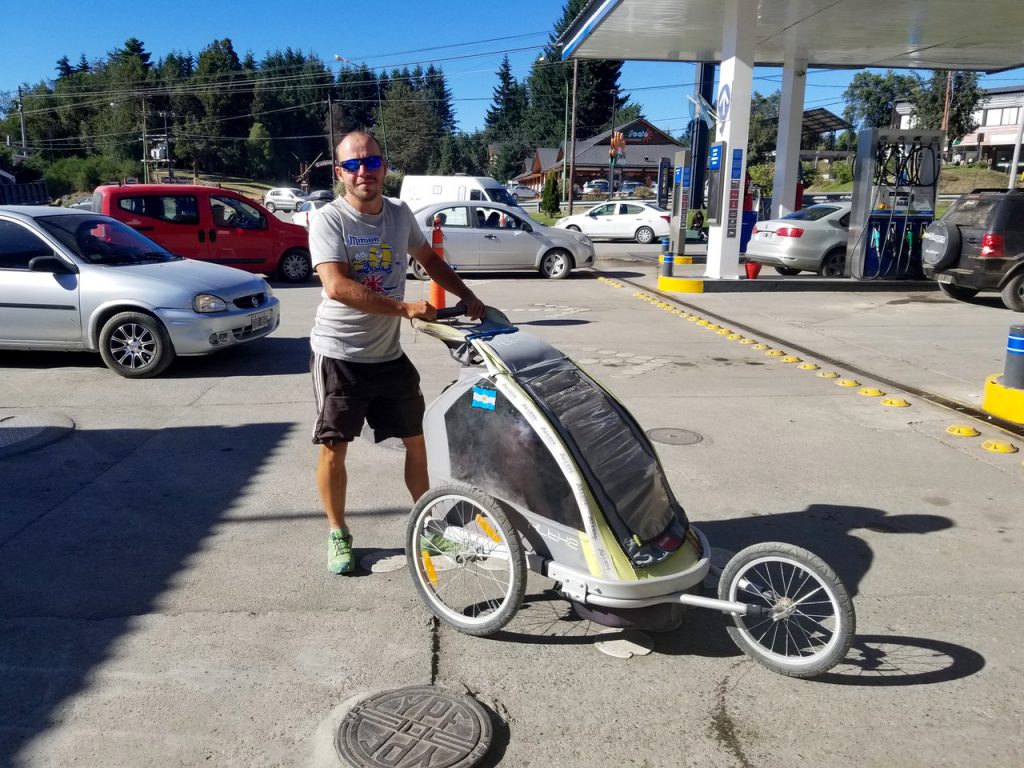 …and we met Oli the Walker.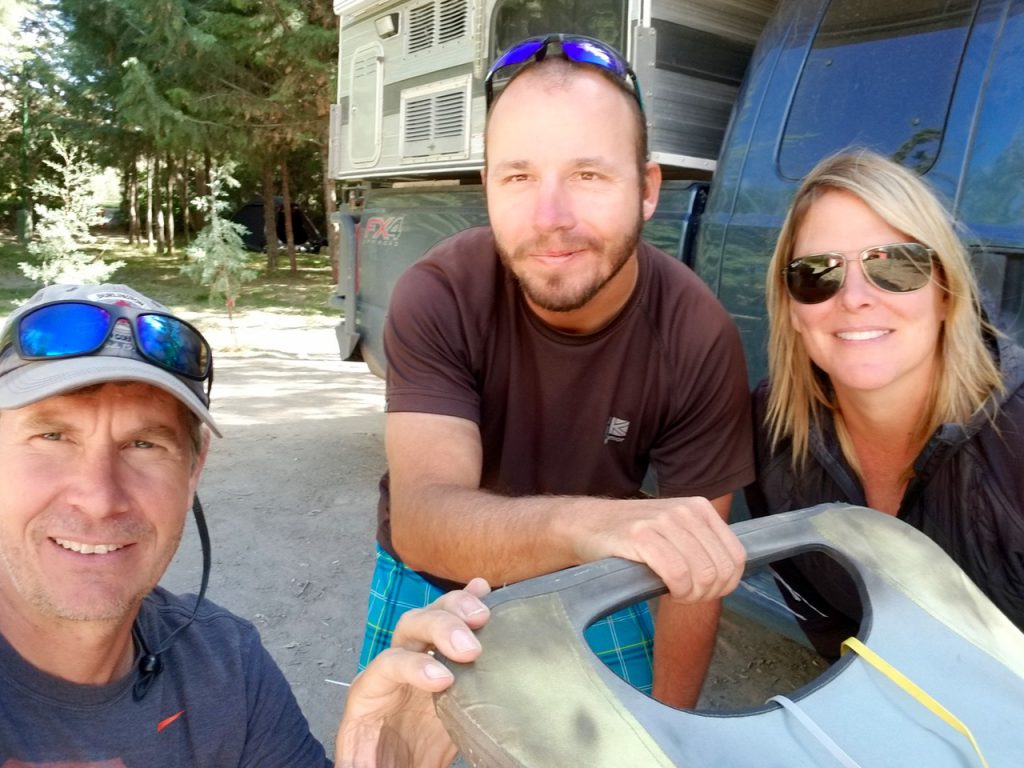 Oli is from Slovenia and has embarked upon his own unique adventure.
He is walking from the bottom of the world, Ushuaia to Alaska pushing his baby carriage (no bebe on board).
Having just driven much of what lies ahead for Oli, we can't fathom the challenge he has in front of him.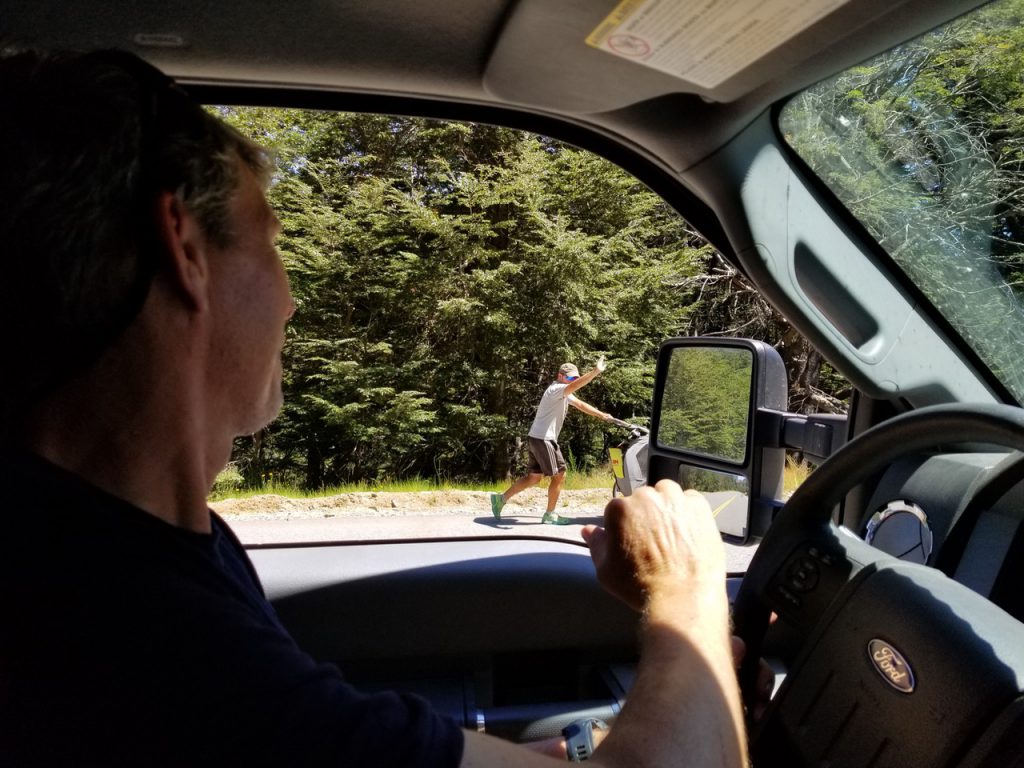 Buena Suerte Oli!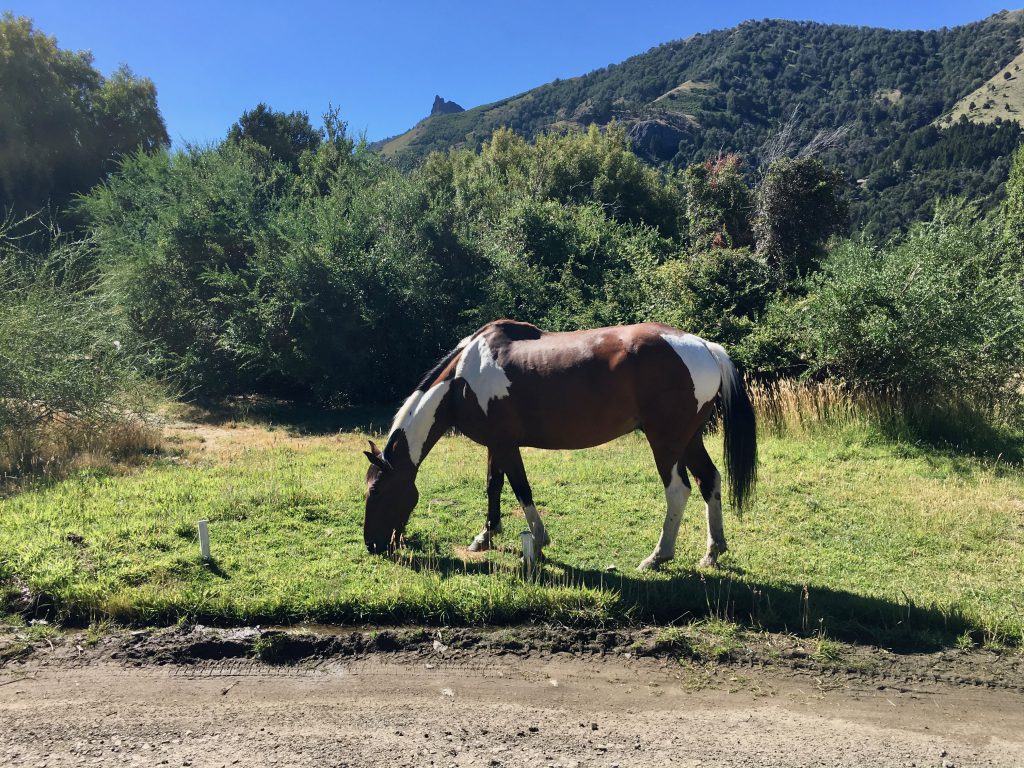 Heading North up Ruta 40 from the Lake District we have almost 1,000 km to cover before we reach Argentina's premier wine region, the province of Mendoza.
We will do the bumpy, dusty drive over a few days stopping at some of the more remote wineries along the way.
We make plans to meet our friend Oli again when he makes it to Mendoza city.  We expect him to wander into town in about 3 weeks time.
Before we settle in for a month long stay in Mendoza's wine country we need to head into Mendoza City to repair a battle wound from the Ruta 40….A cracked windshield.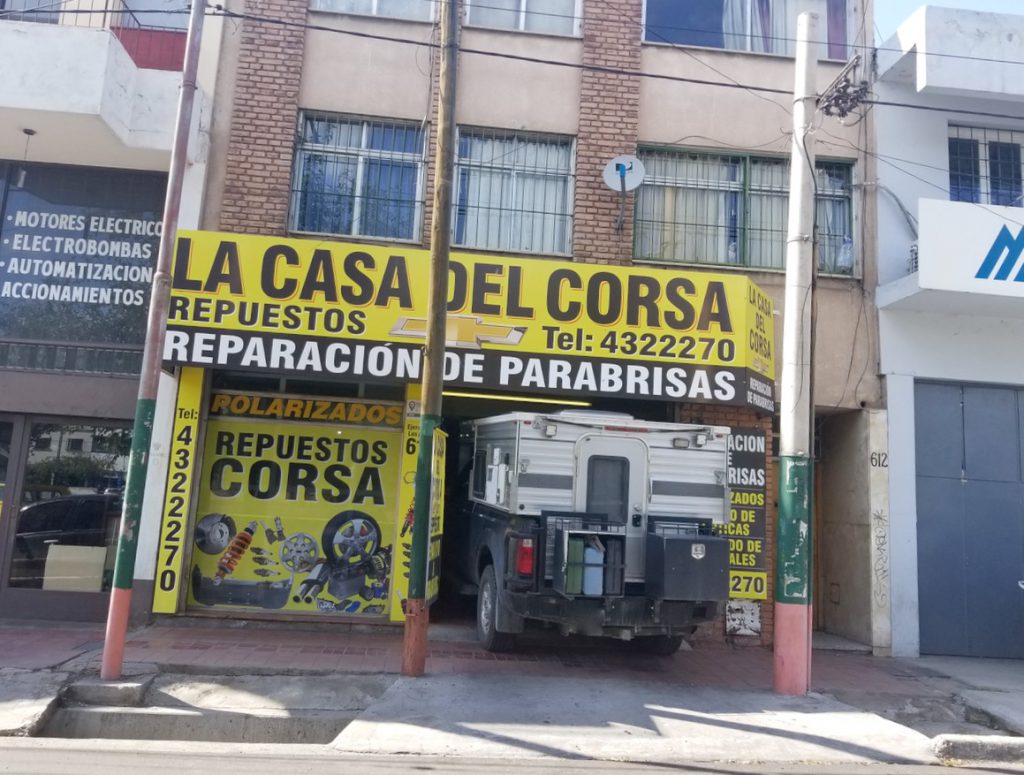 That's far enough Señor!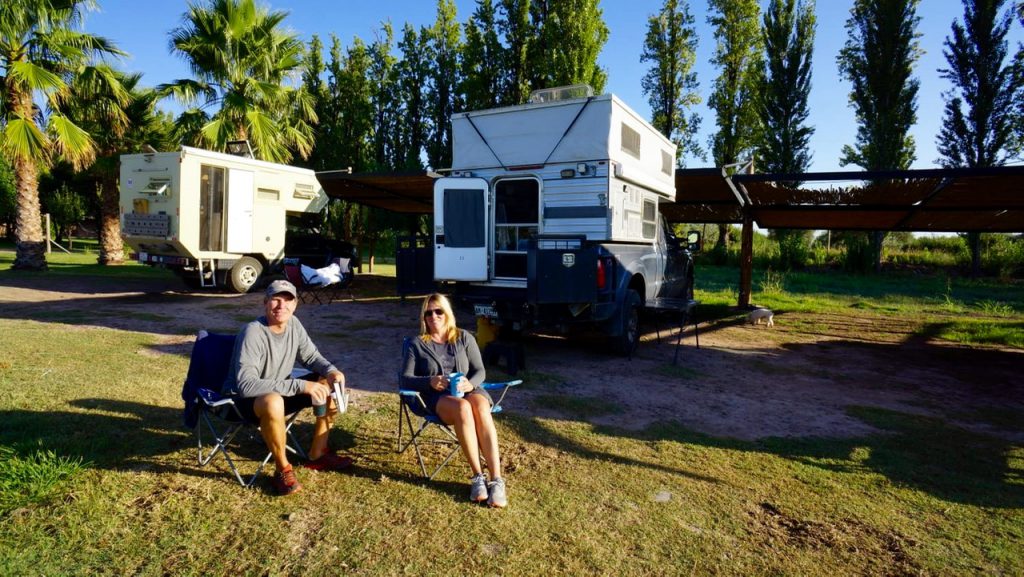 All patched up, we head back into the countryside for a "head spinning" 4 weeks of camping in vineyards, a couple great airbnbs, gallons of wine tasting and gorging on traditional Argentinian fare.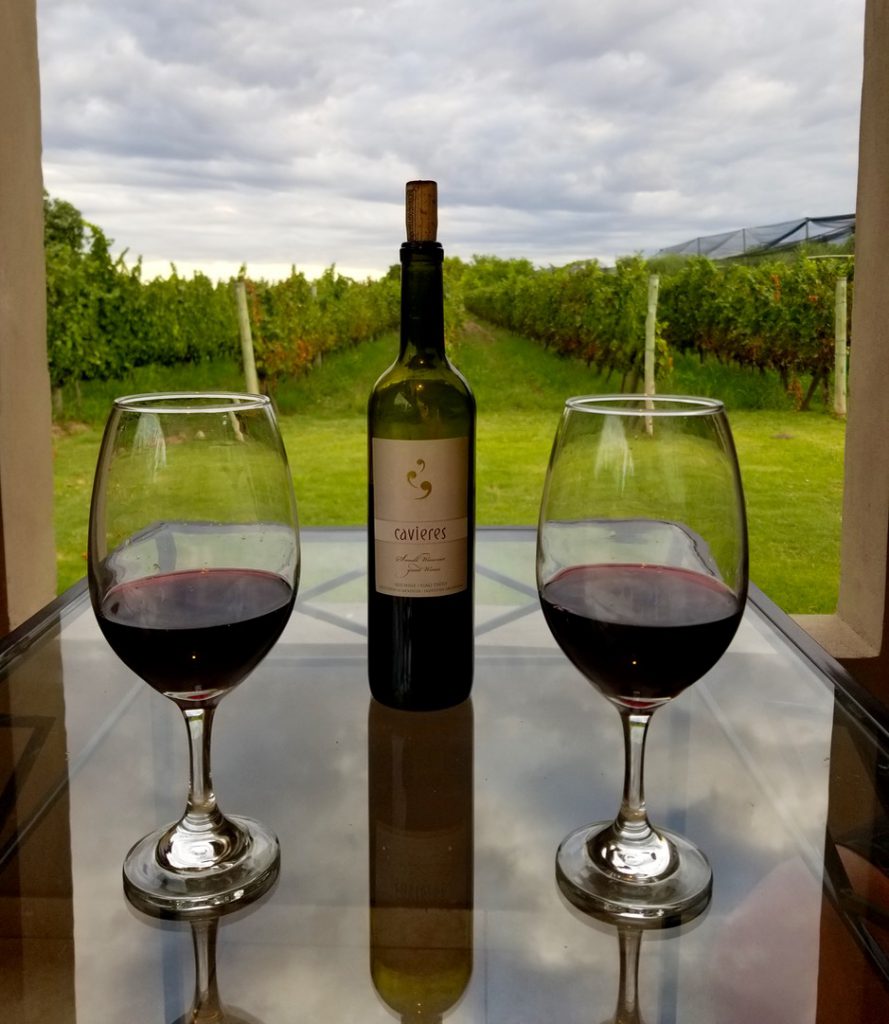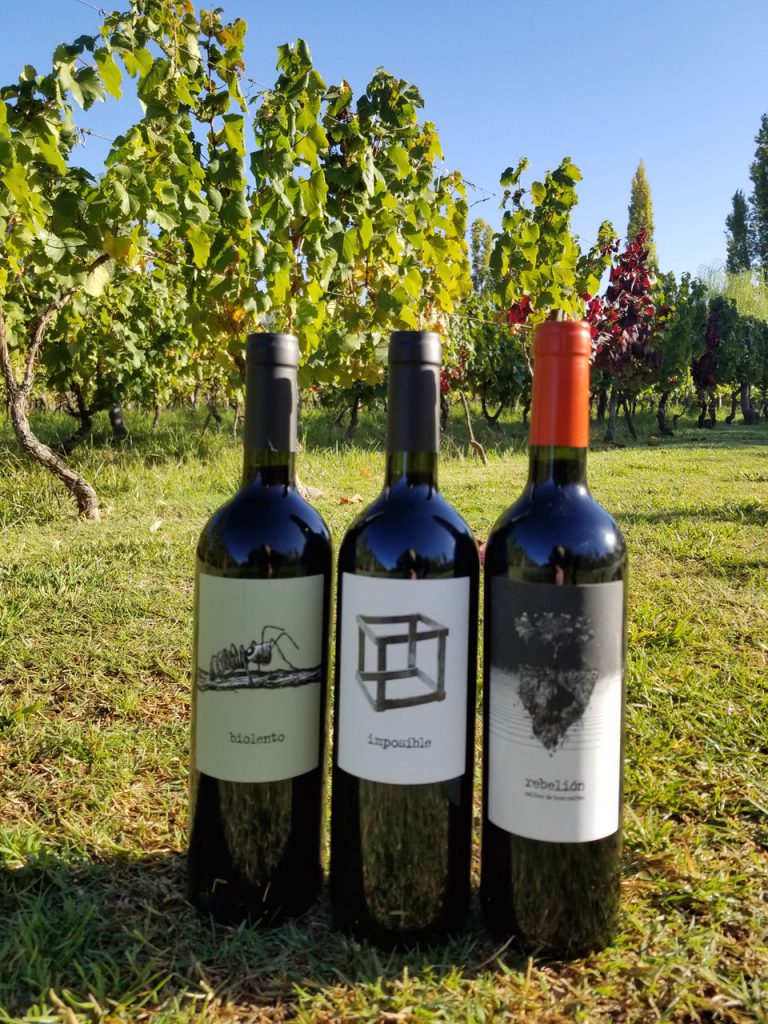 Maal Wines – A wonderful boutique winery that invited us to camp amongst the vines.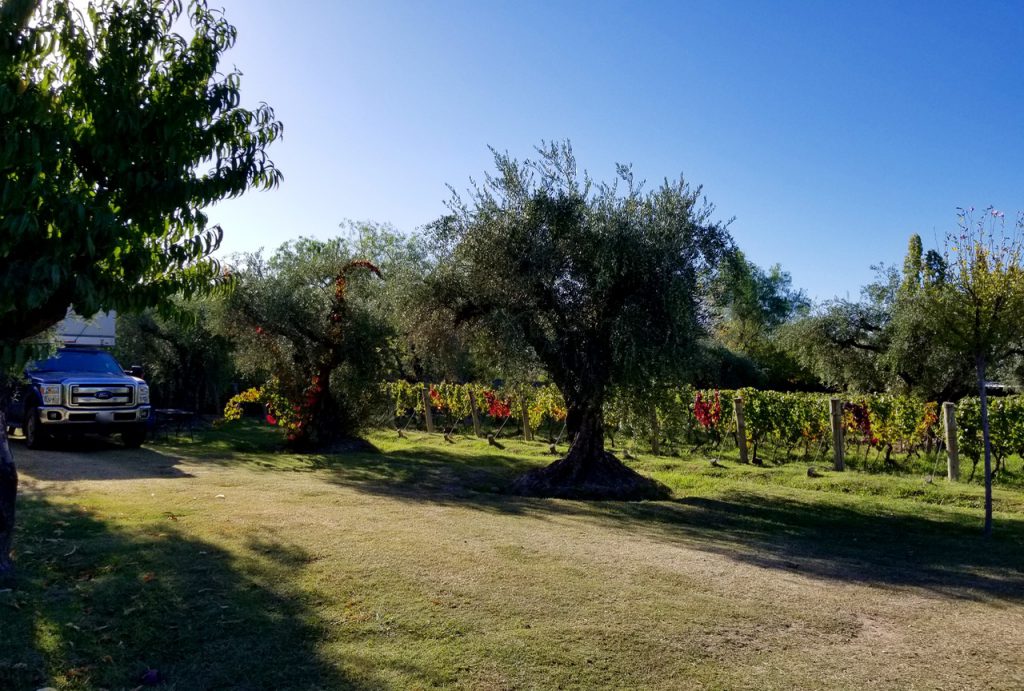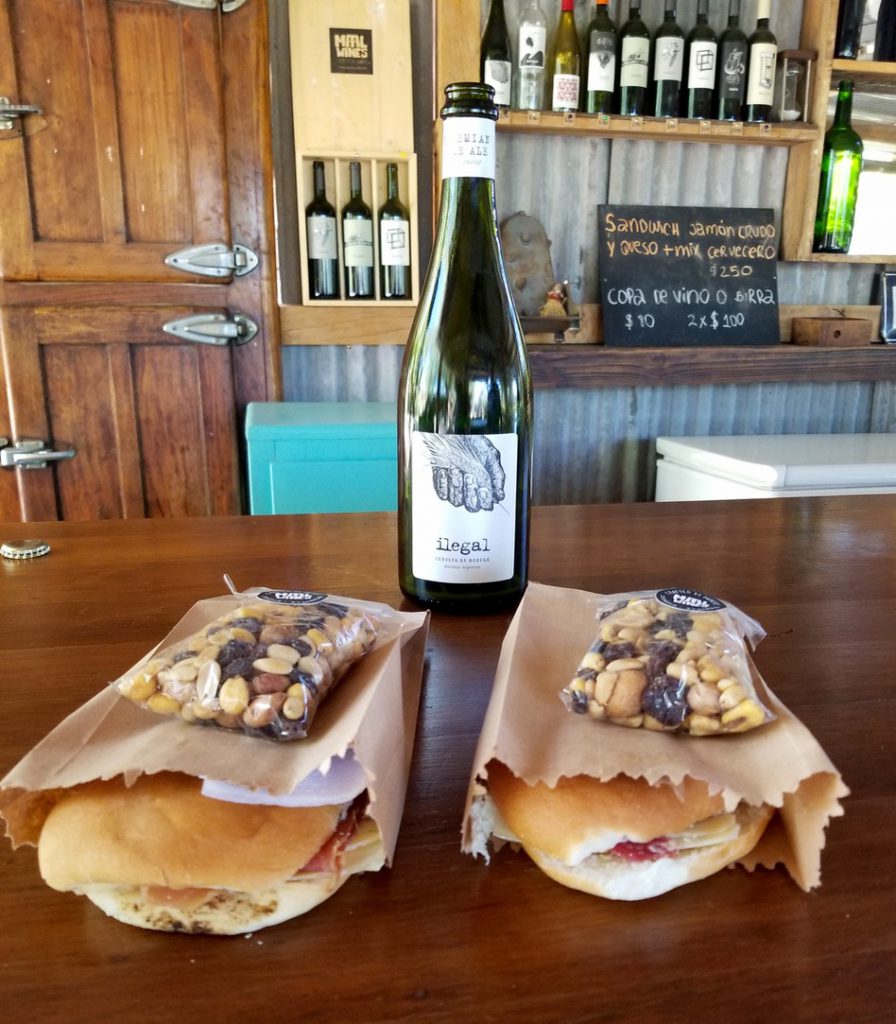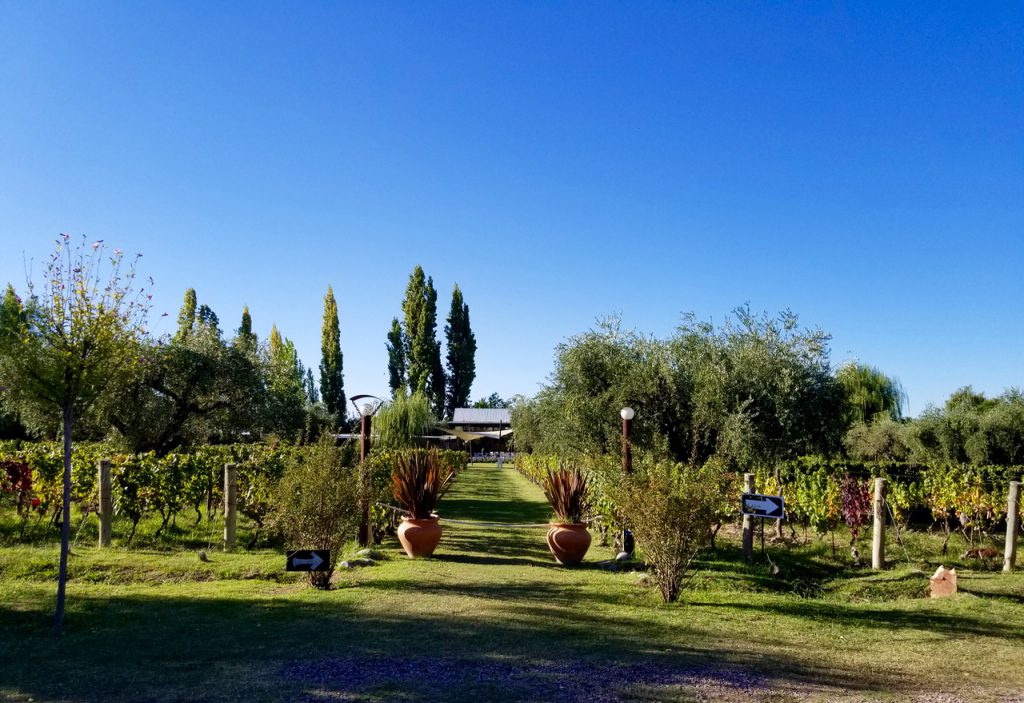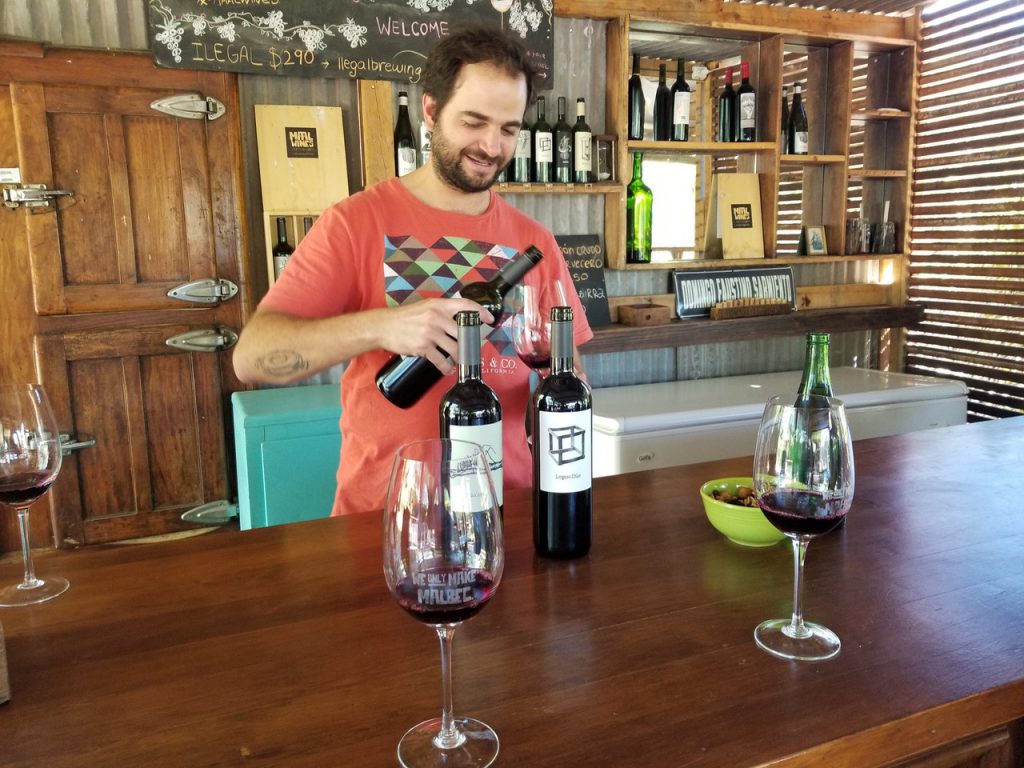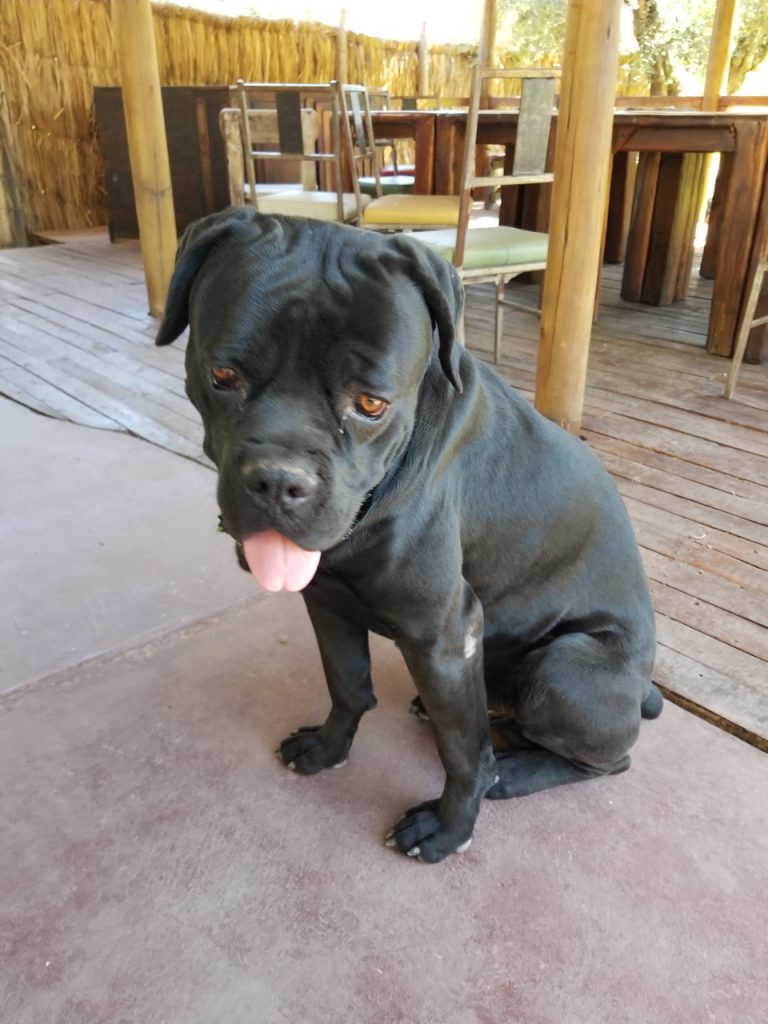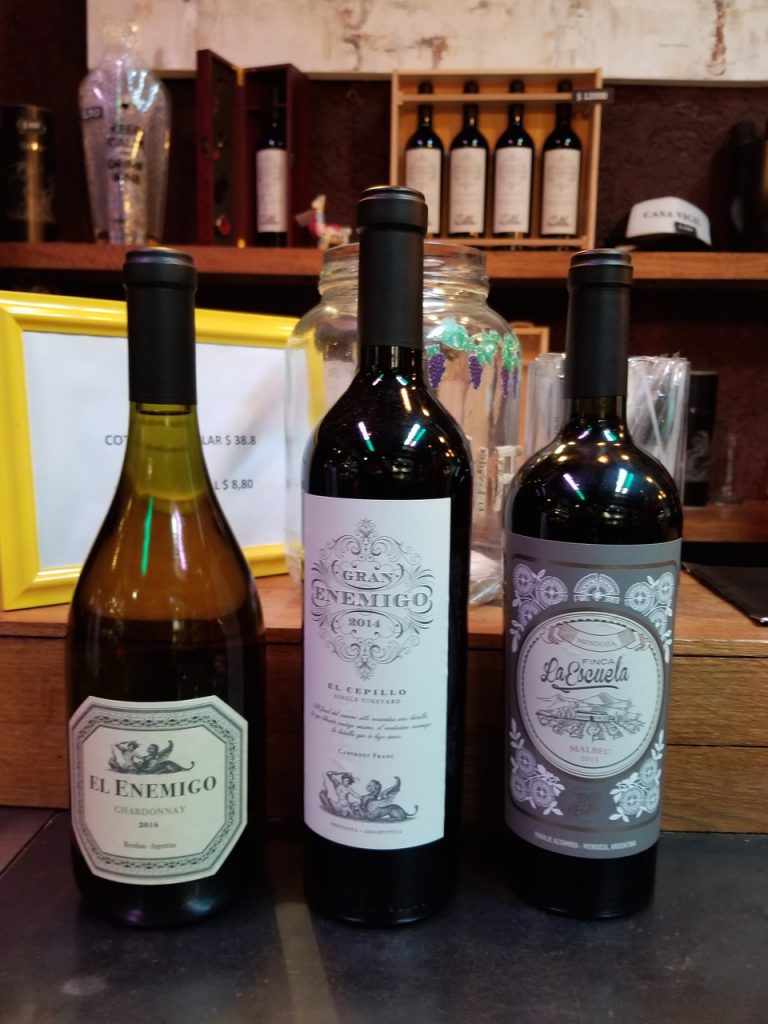 El Enemigo Wines – Some of the finest wine Argentina has to offer.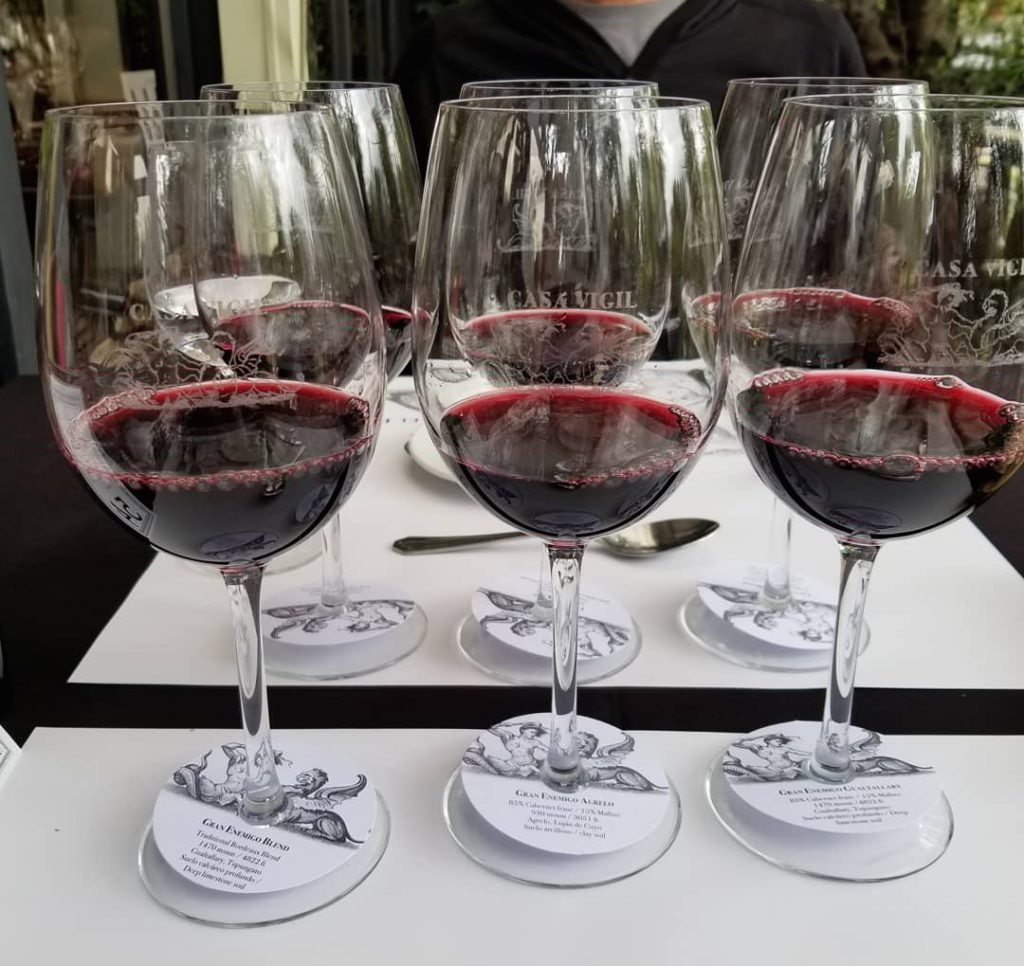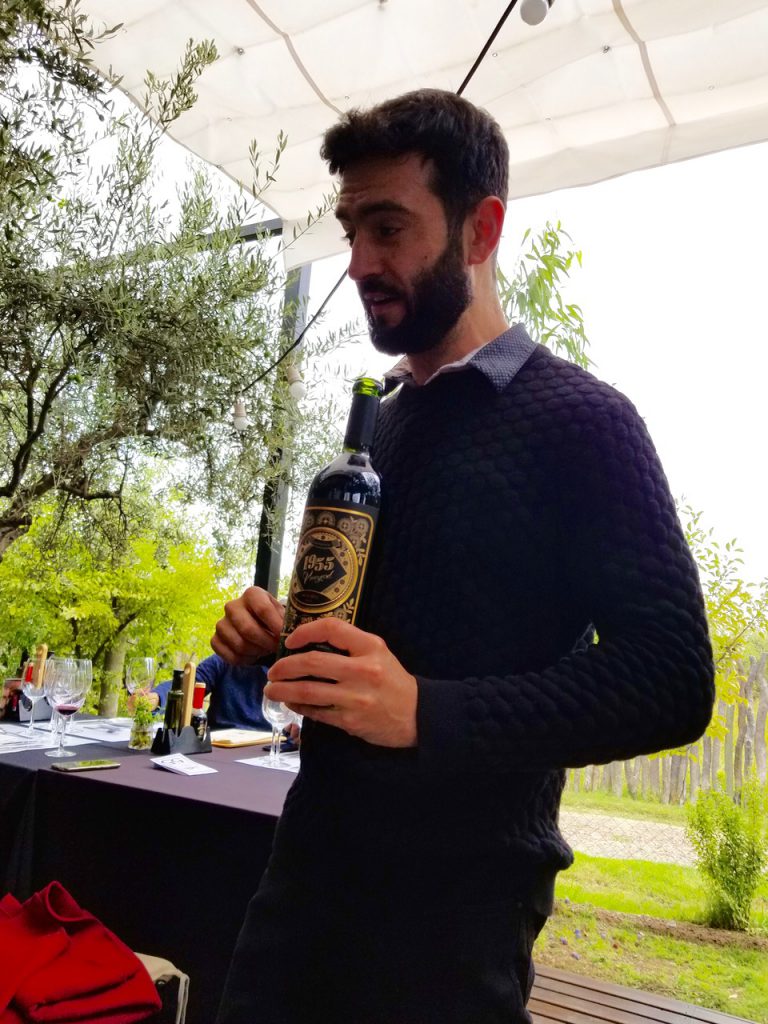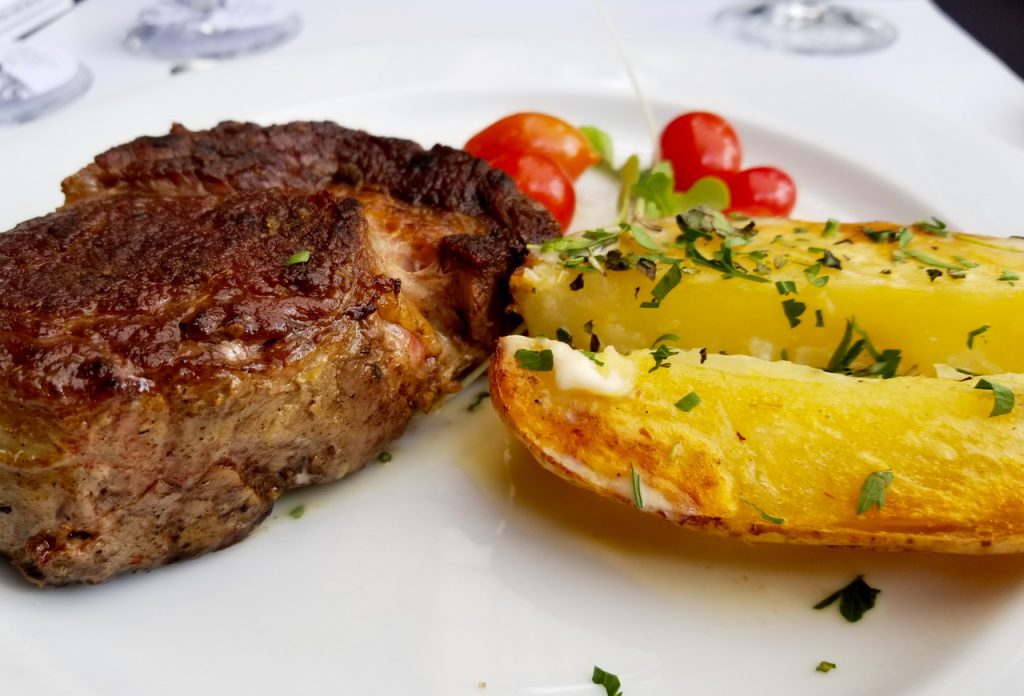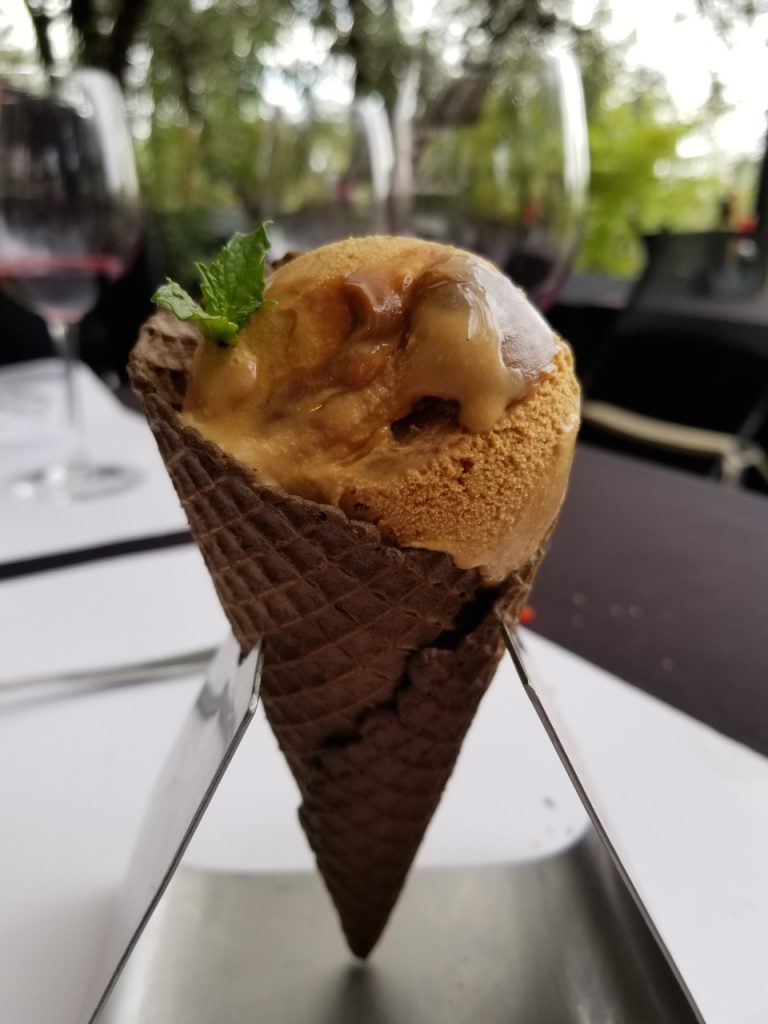 Dulce de leche ice cream. Incredible.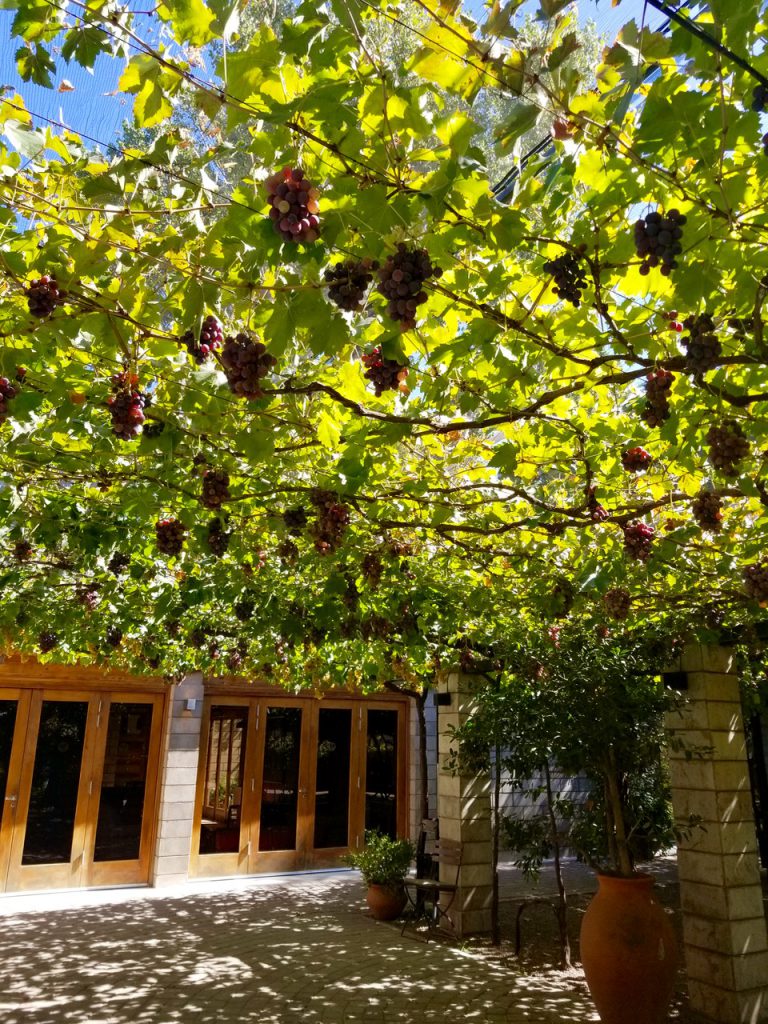 Winery Familia Zuccardi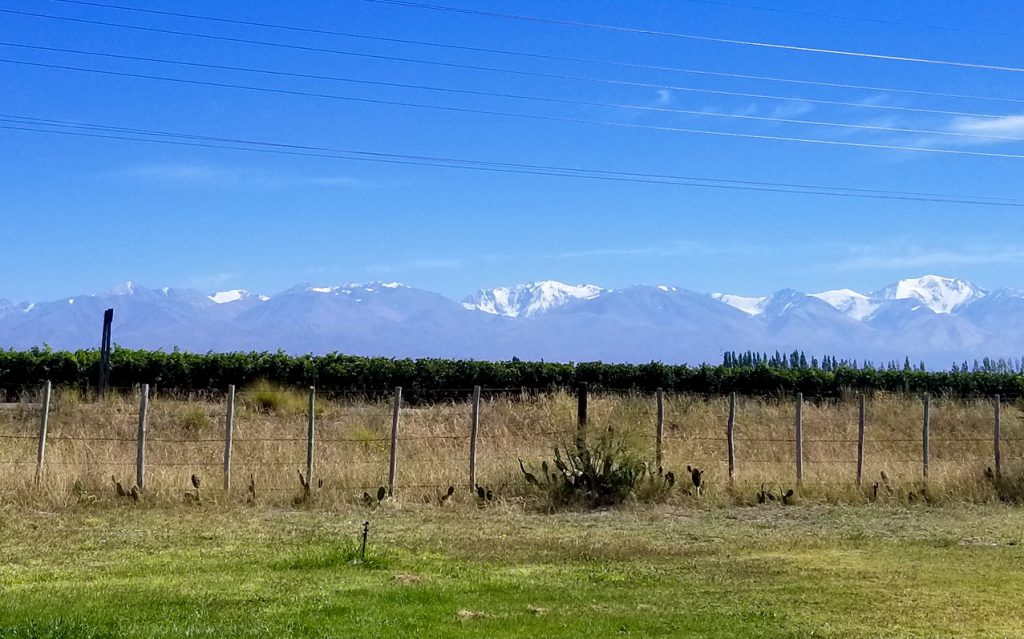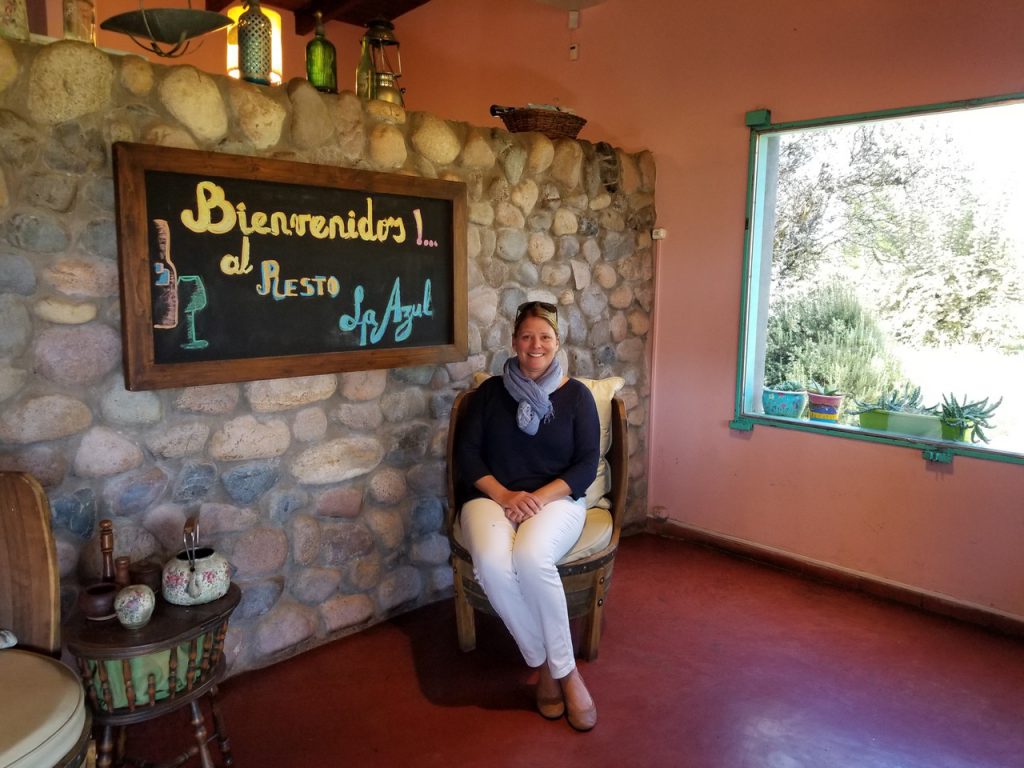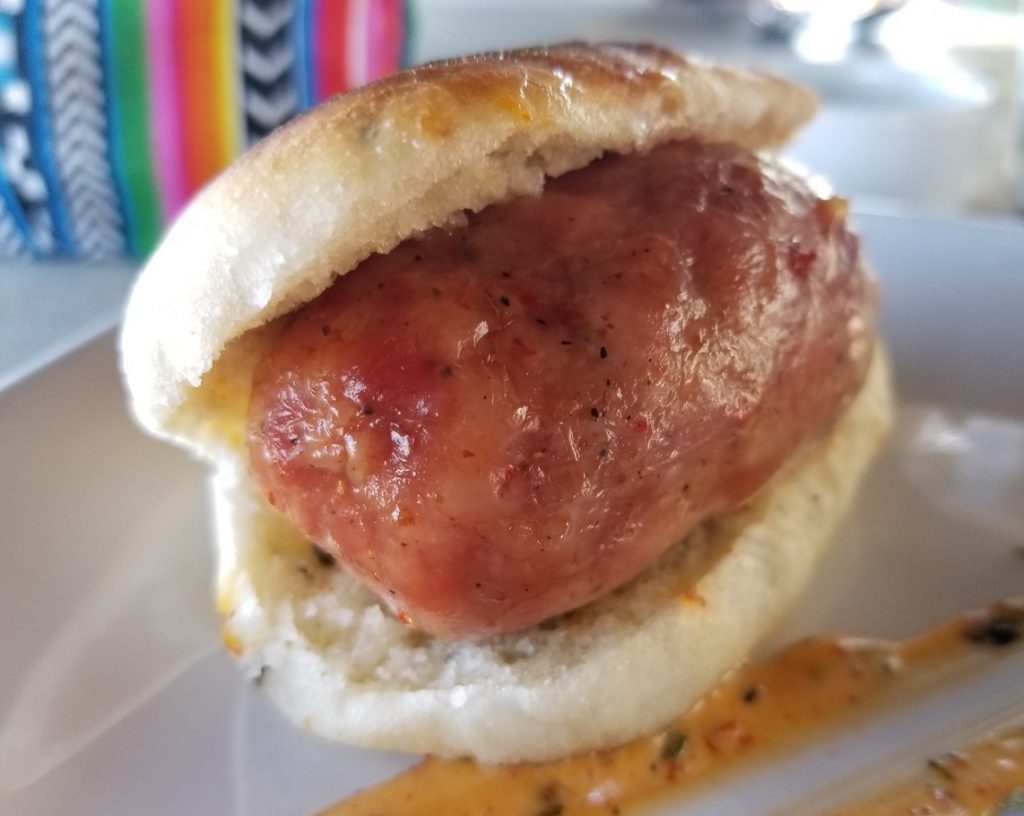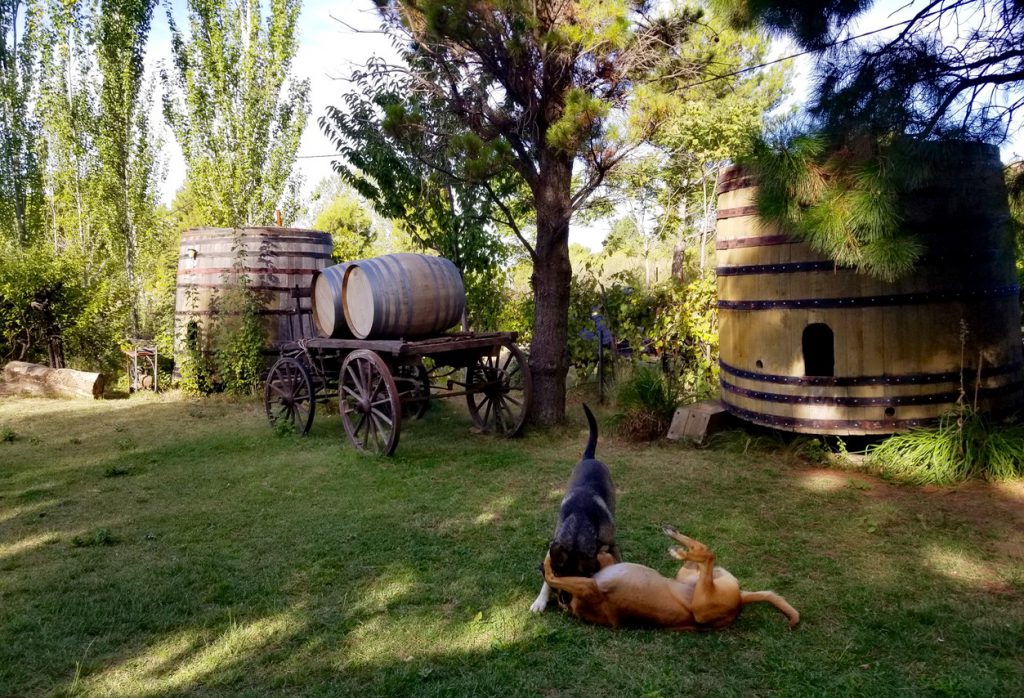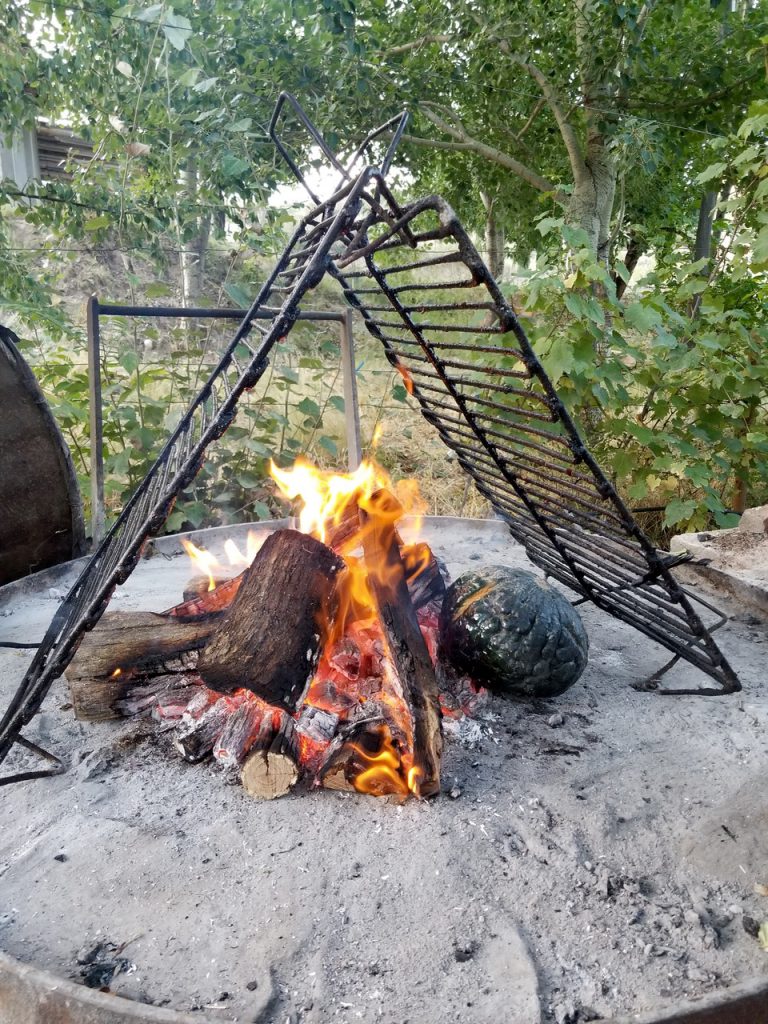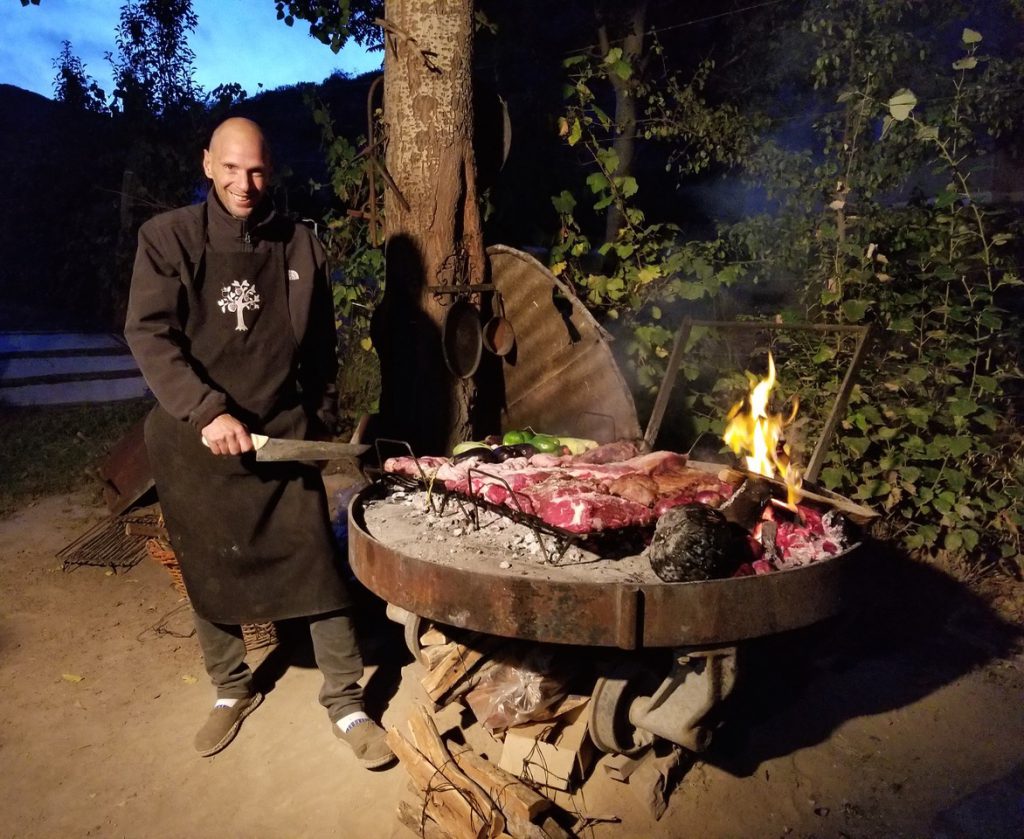 Chef Pato "The Duck" preparing our feast at El Viejo Manzano in the Uco Valley.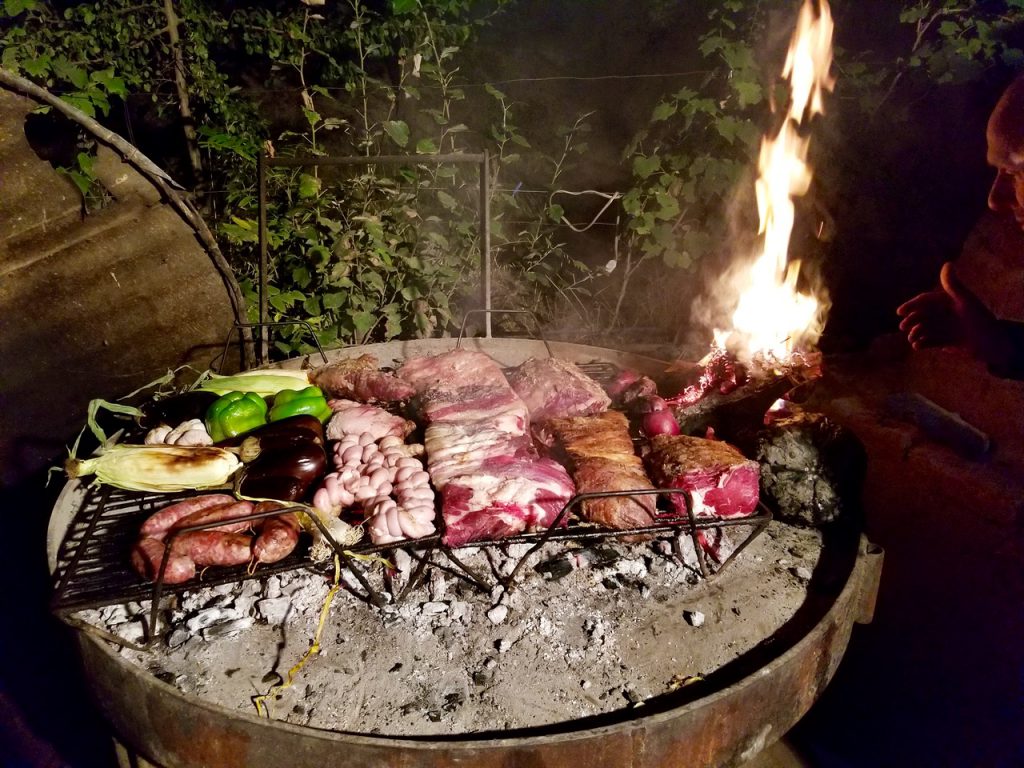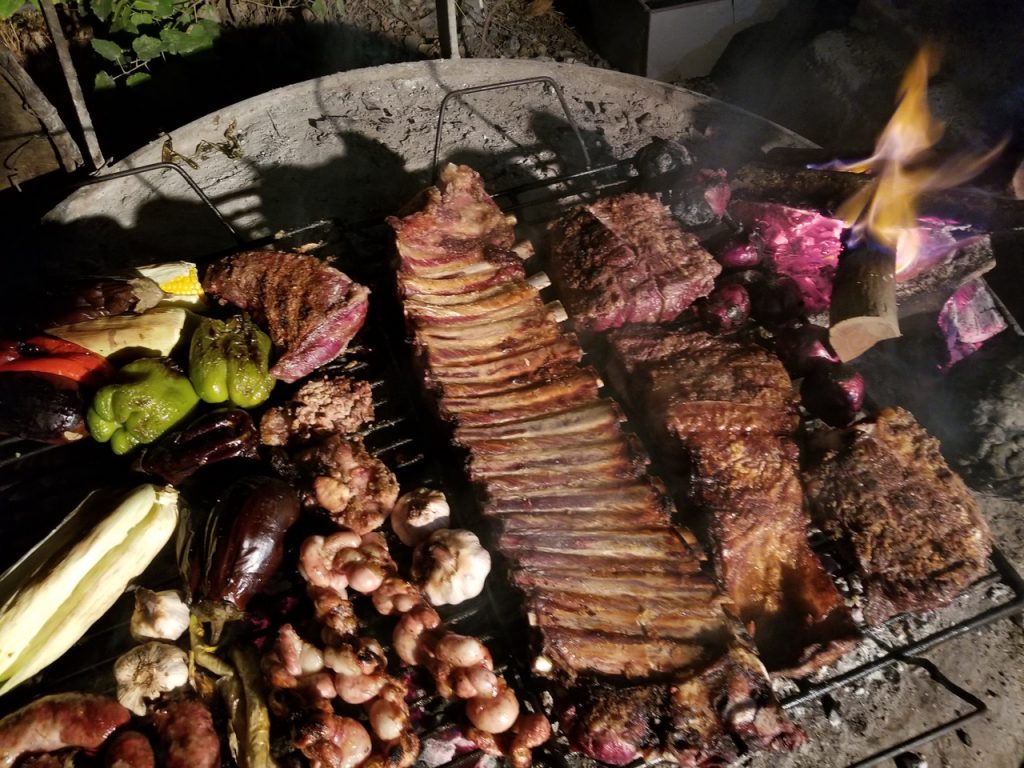 Thankfully they let us camp in the back where we rolled to our camper after dinner.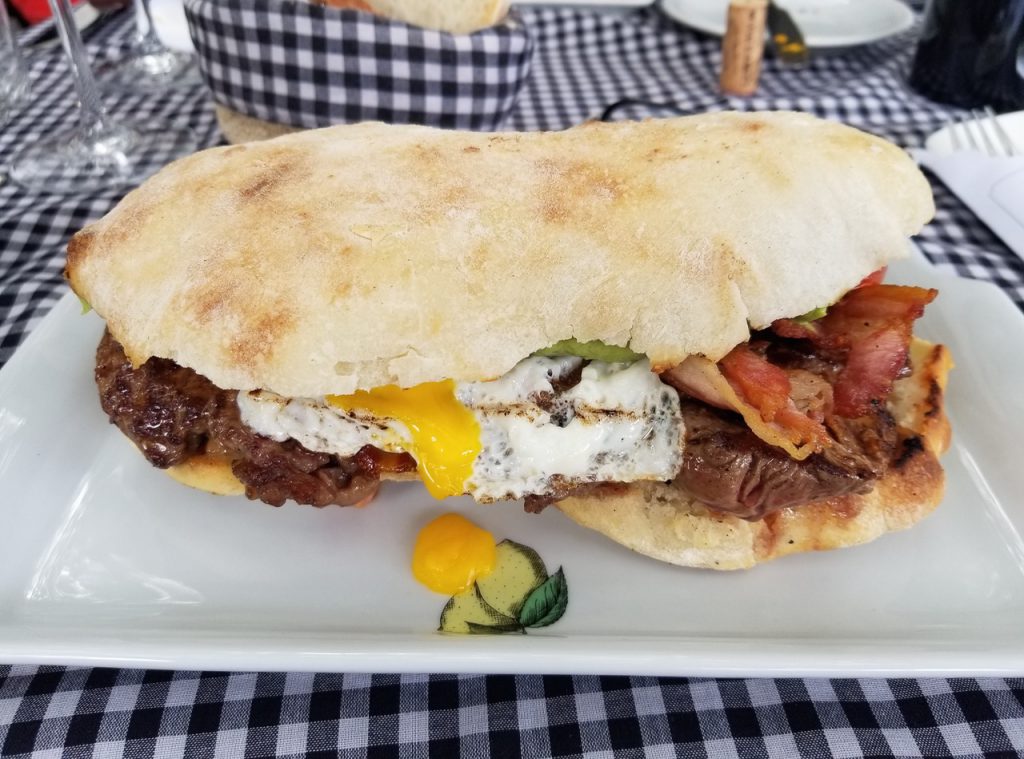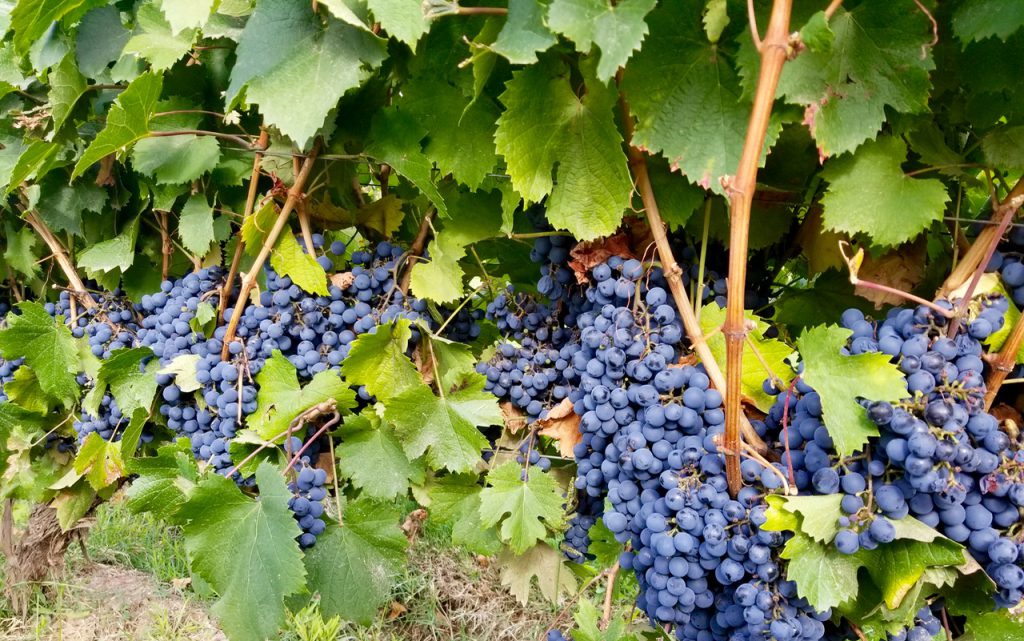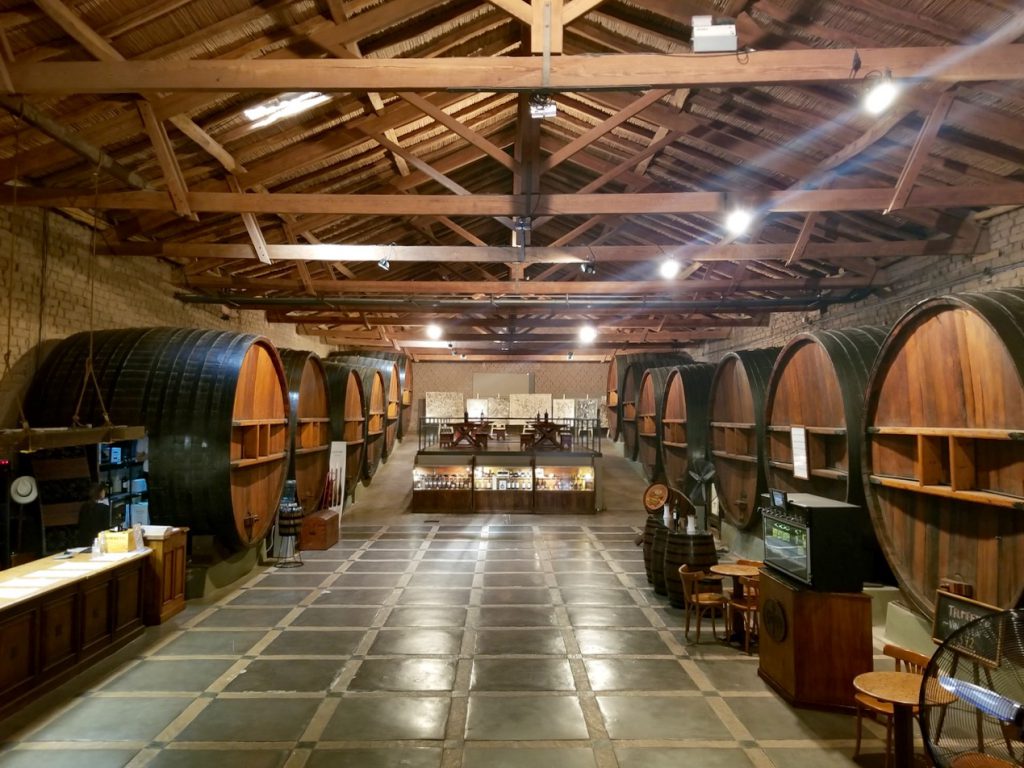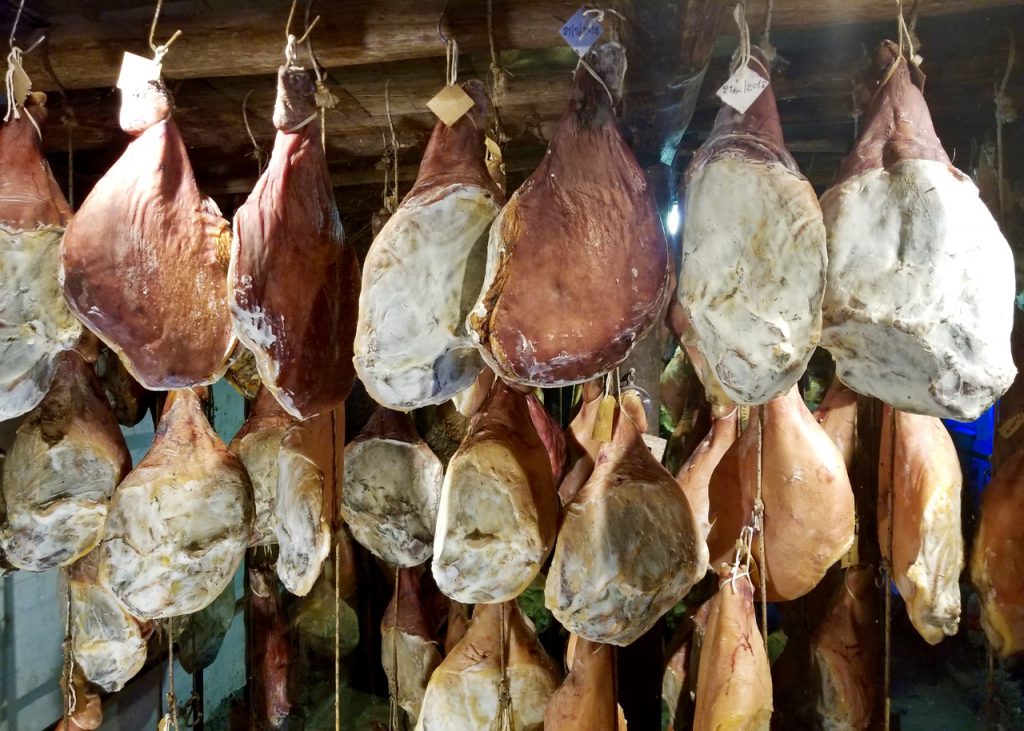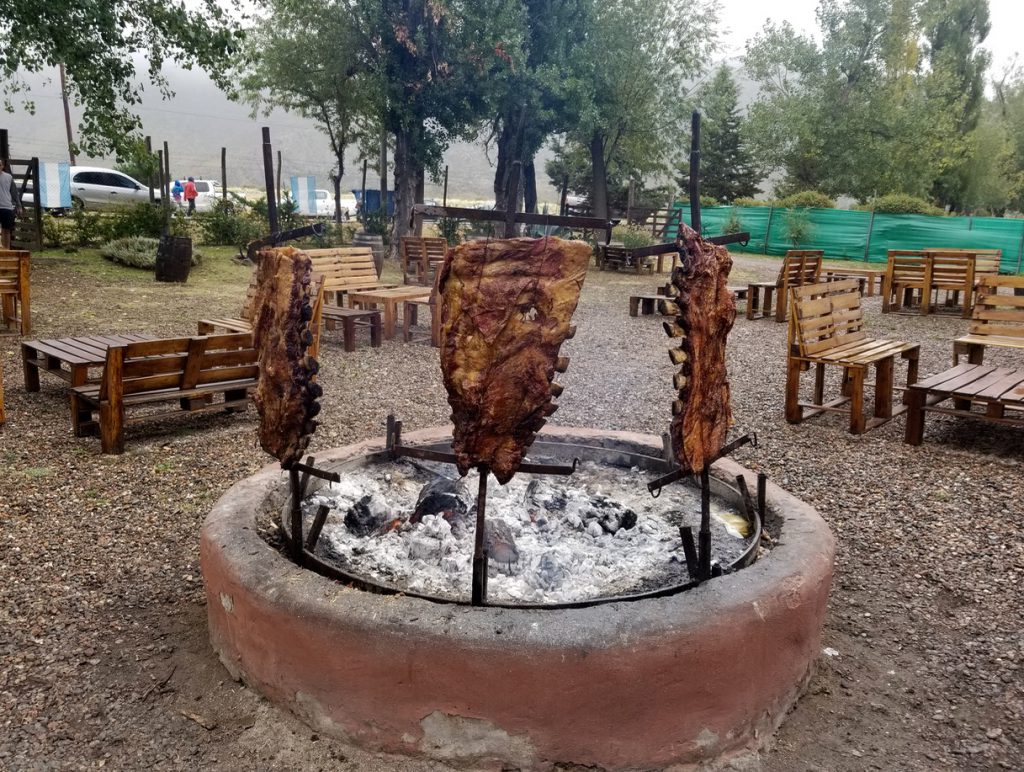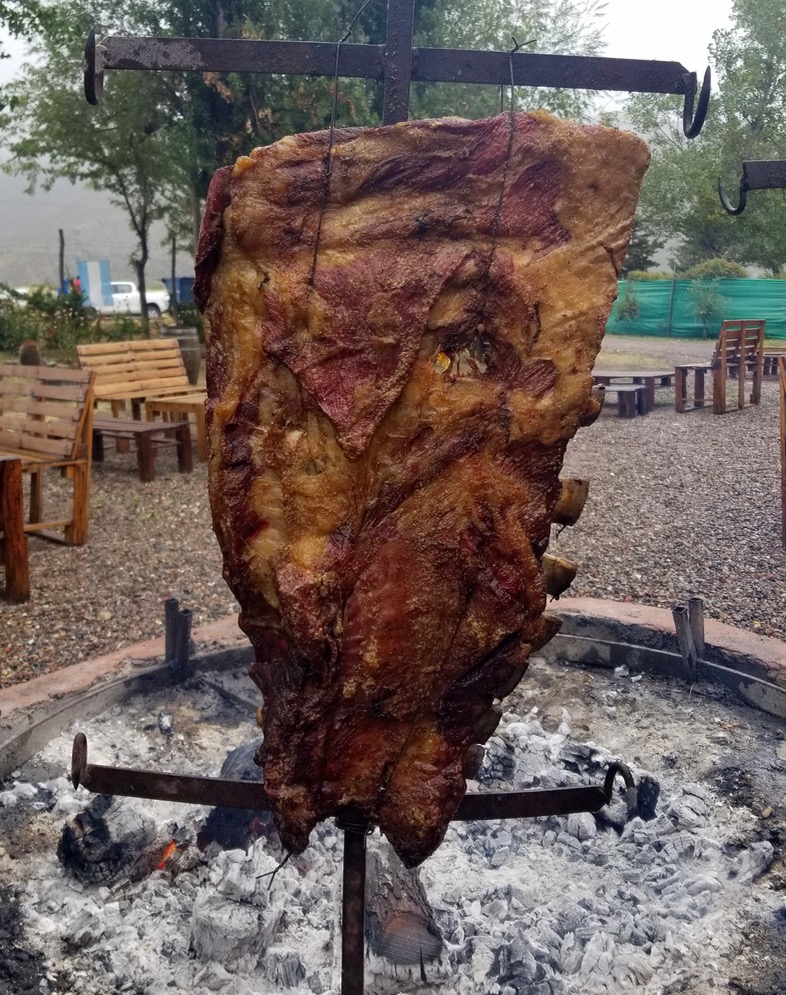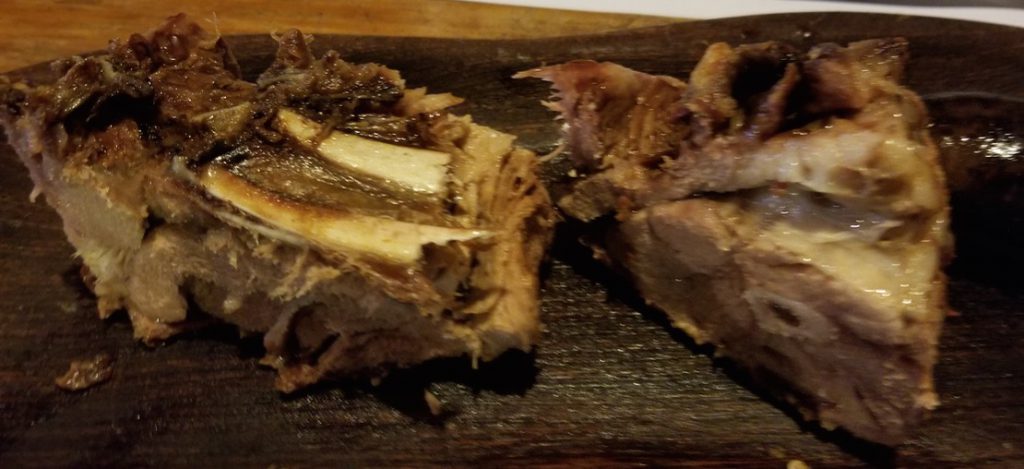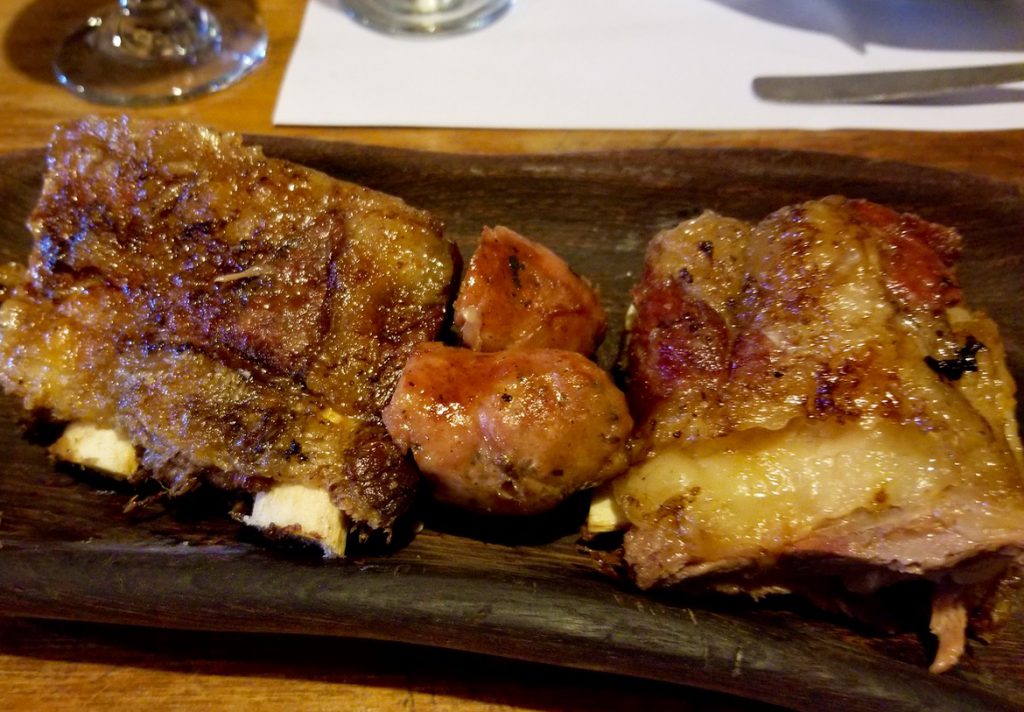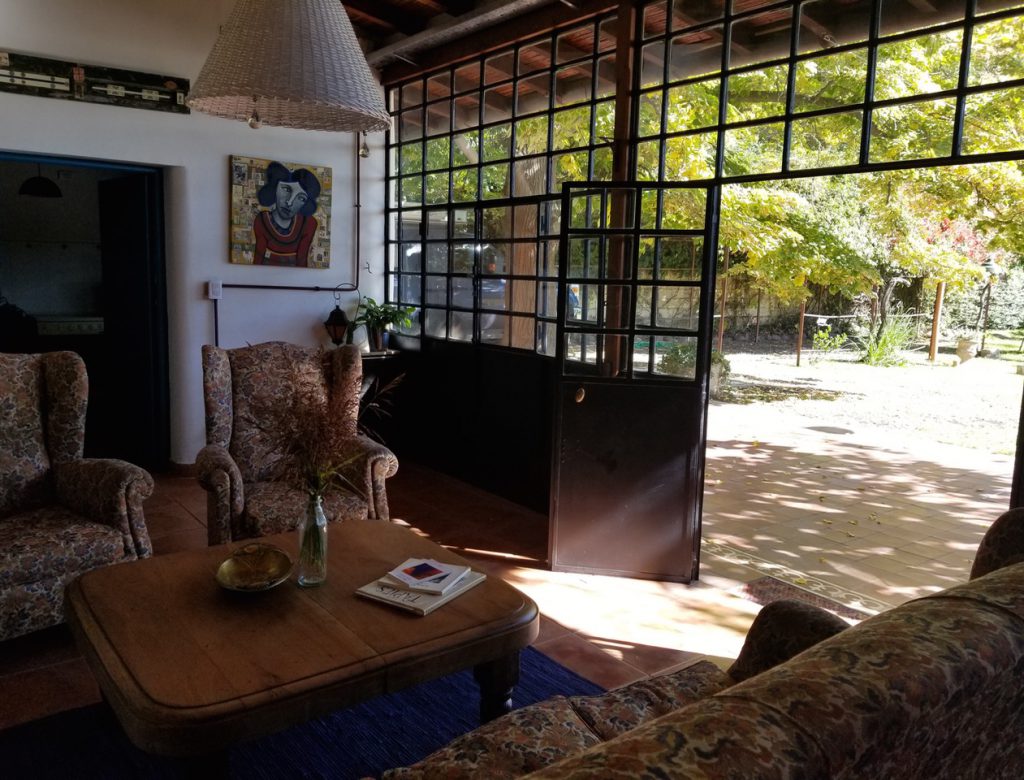 When camping wasn't convenient for winery and city access we found a couple of excellent airbnbs that provided a perfect rest from the road…and our own parilla!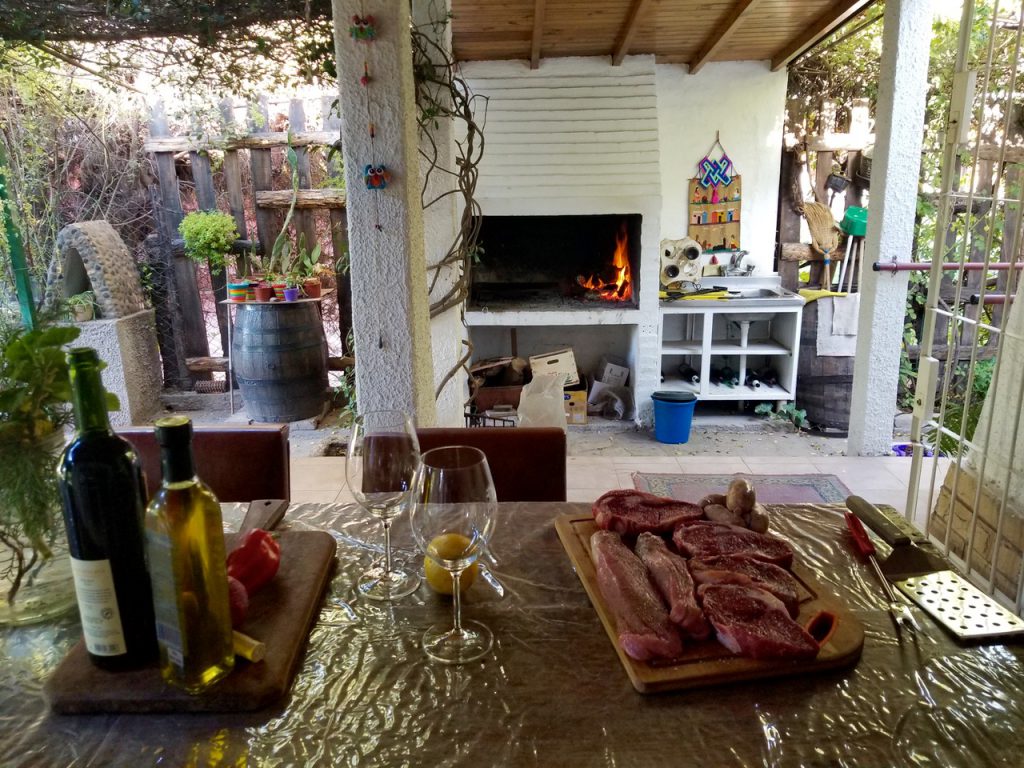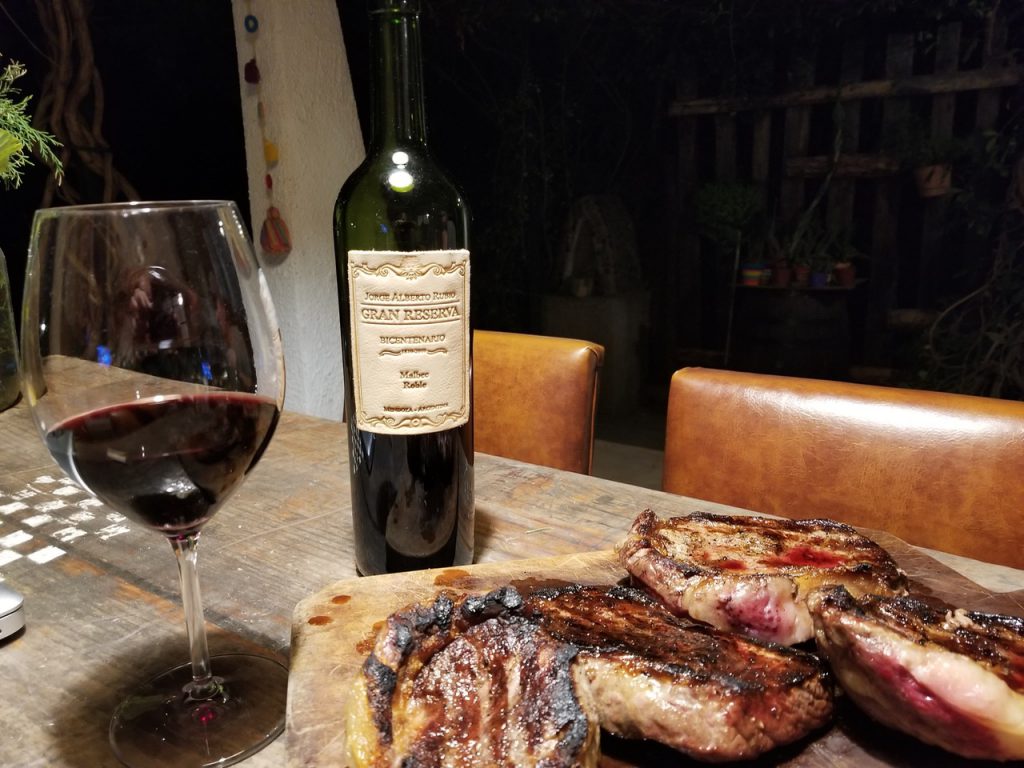 During more than 6 months of off and on travel in Argentina the wine of Jorge Rubio became our go to favourite any time we we were able to hunt it down.
We enjoyed it so much we made a 4 hour detour to visit the winery.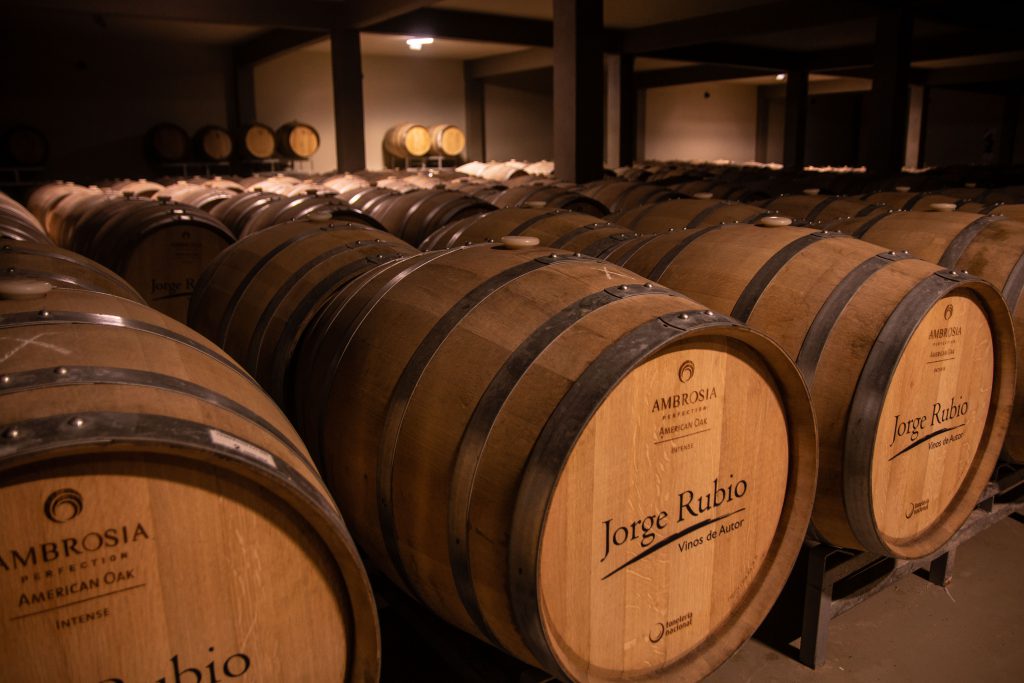 (Photo credit:  Jorge Rubio)
We are so glad we did.
…after our visit with the family that owns the winery we worked out an arrangement to import Jorge Rubio wines into Canada.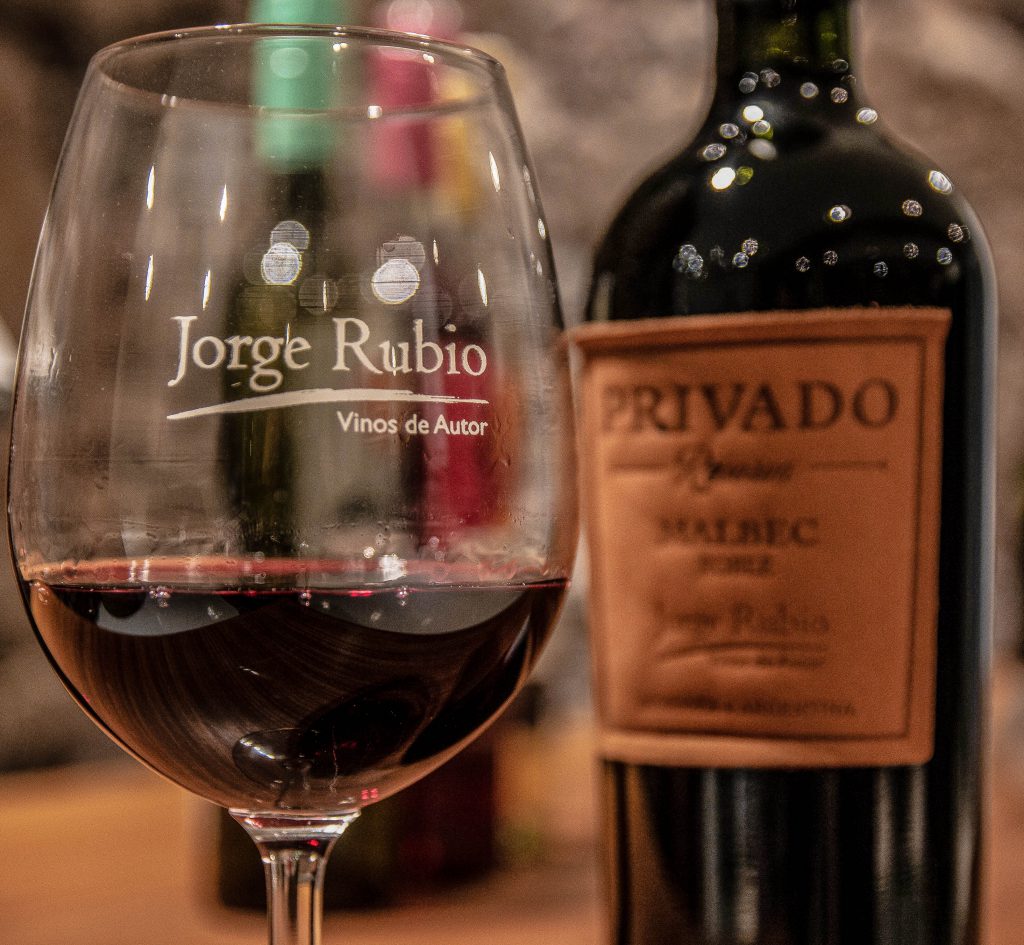 (Photo credit:  Jorge Rubio)
Very excited to add wine importers to our next chapter!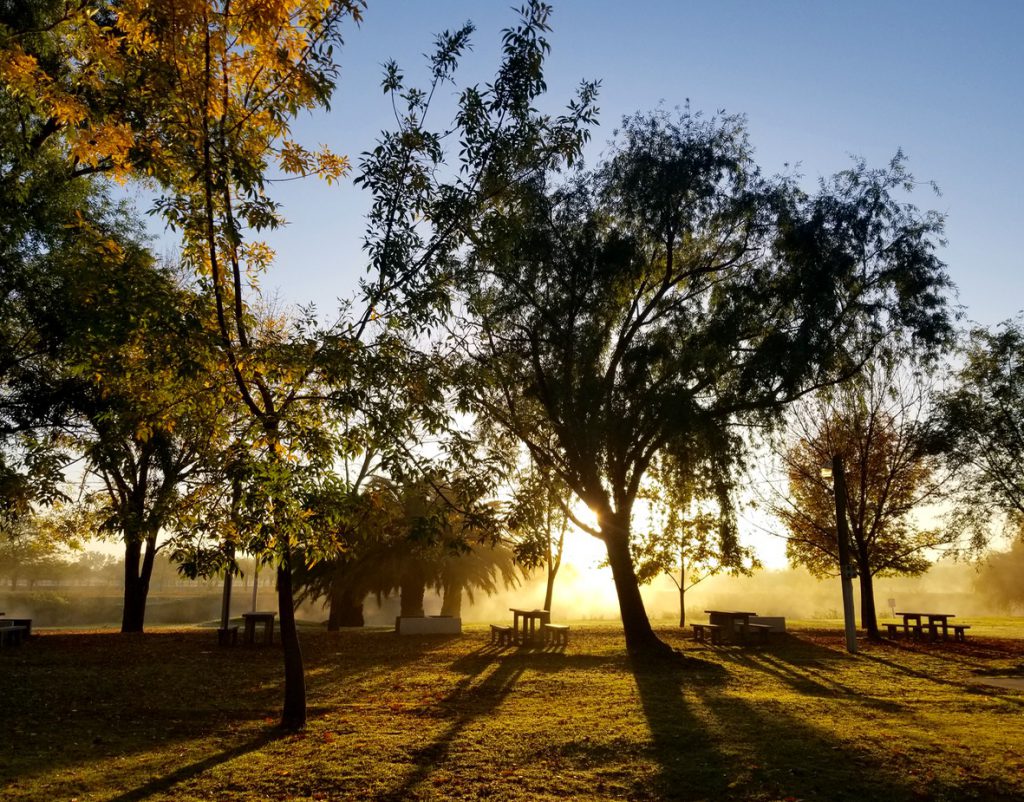 Summer in the southern hemisphere has come to a close and as we work our way back east across the country we find ourselves camping alone.
In another week we cross back into Uruguay where we will park our truck yet again while we travel home for our Northern summer.
We have decided to come back down one more time in the new year, drive from Uruguay up into Southern Brazil for a quick visit and return to Uruguay via Argentina to put our truck on a ship and send it home.