Once back on the mainland after a wonderful time in the Galapagos islands we prepared for the rest of our Ecuadorian adventure.
The beauty of Ecuador is the diversity of its landscape and cultures.
From the coastal towns and beaches of the Pacific Coast in the West, to the jungles of the Amazon basin in the East, to the colonial towns scattered throughout the Andes Mountain region surrounded by stunning valleys and towering volcanoes, Ecuador packs a lot of highlights into a very small package.
We begin back in the capital, Quito where my Mom will arrive in a couple days to join us for Christmas.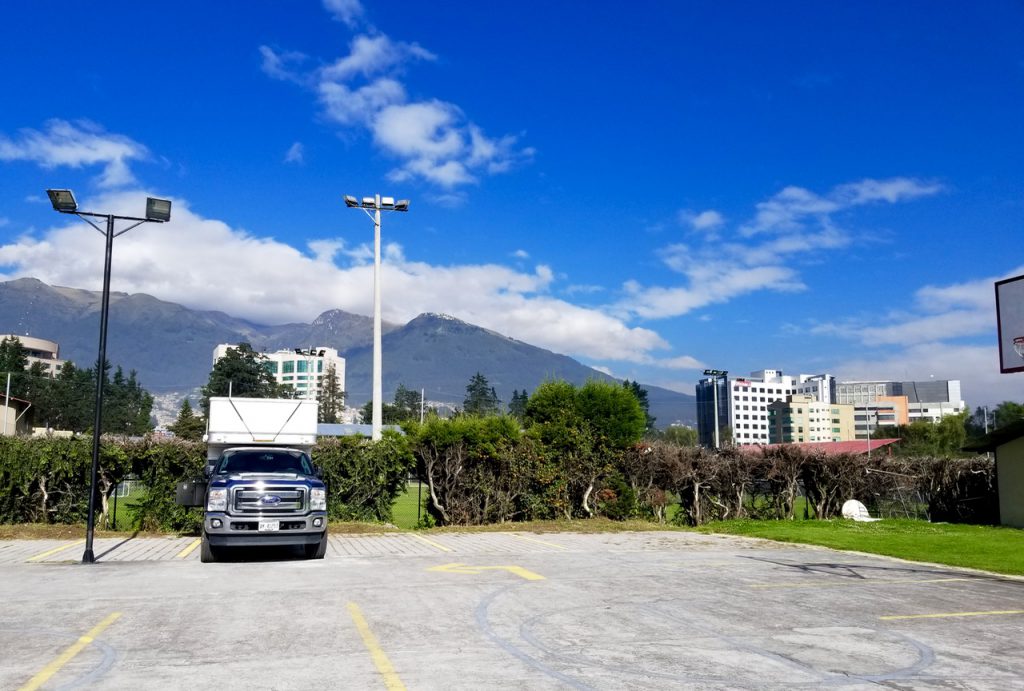 We would come and go from Quito at least five different times during our three months in Ecuador and the overflow parking lot / basketball court of the Military college became home.
We weren't sure Mom was ready for parking lot camping so when she arrived in town we packed up the rig and moved into a hotel.
For the first few days of her visit we explored Quito's historic old town, tourist attractions and markets.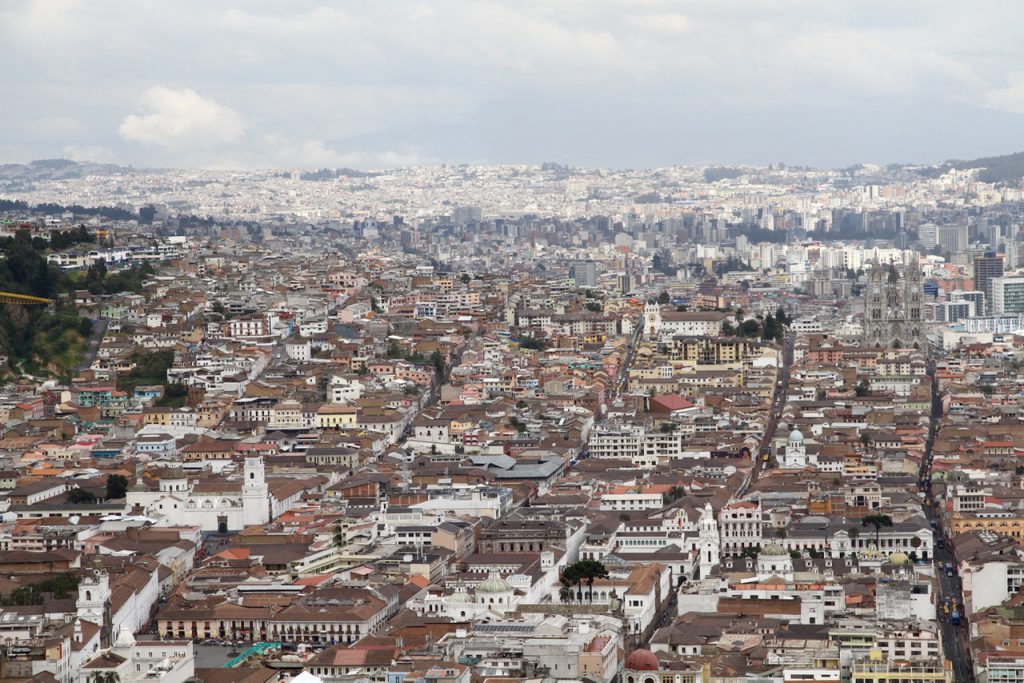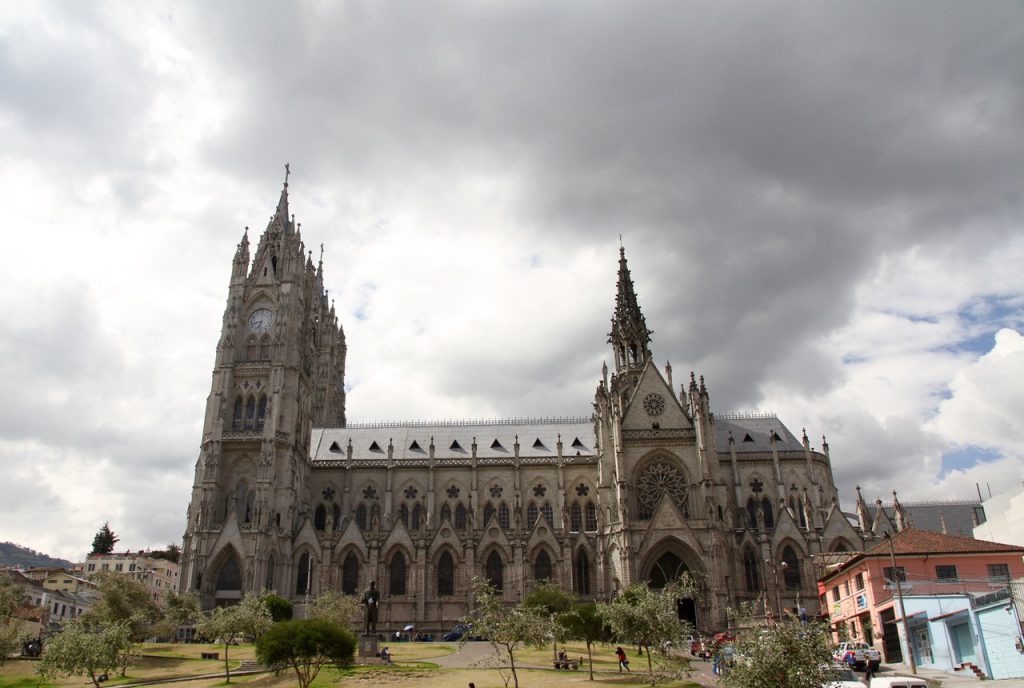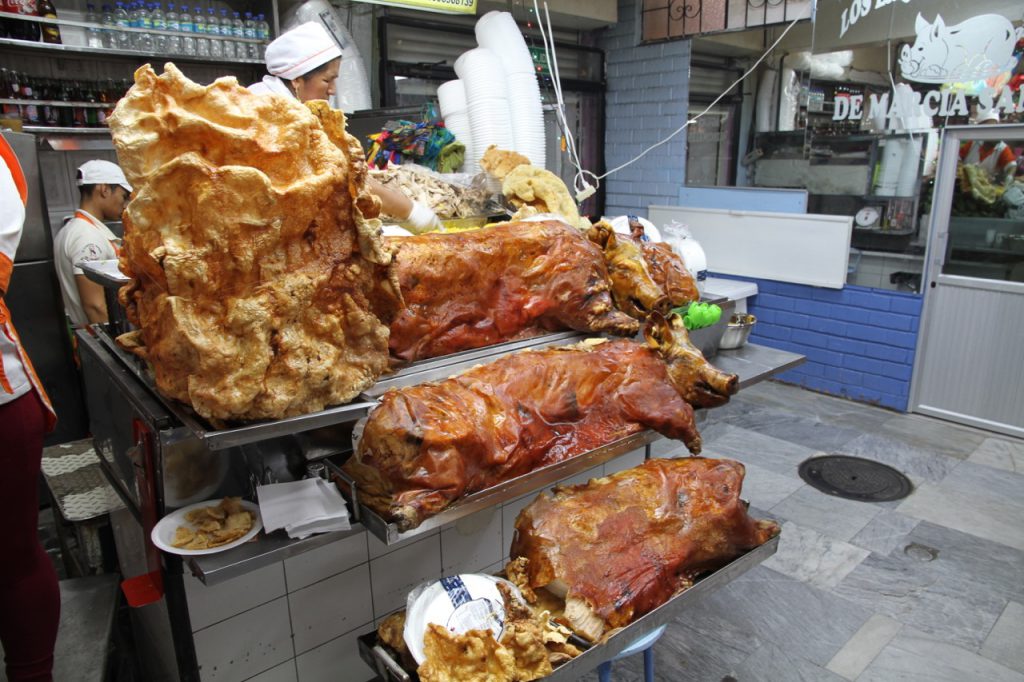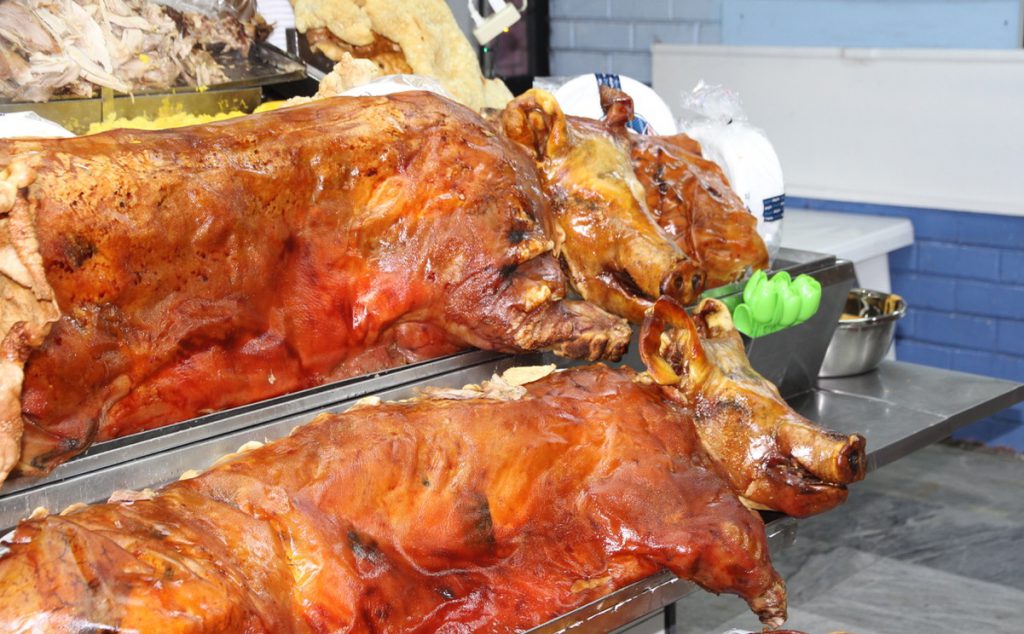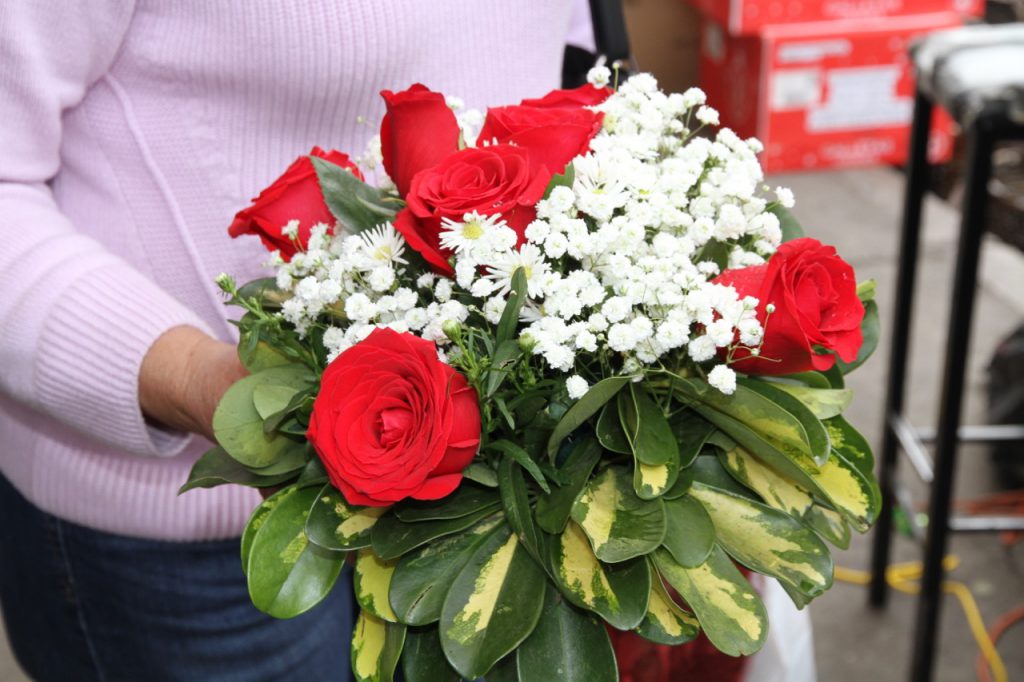 Roses are almost free in Ecuador 2$ for two dozen.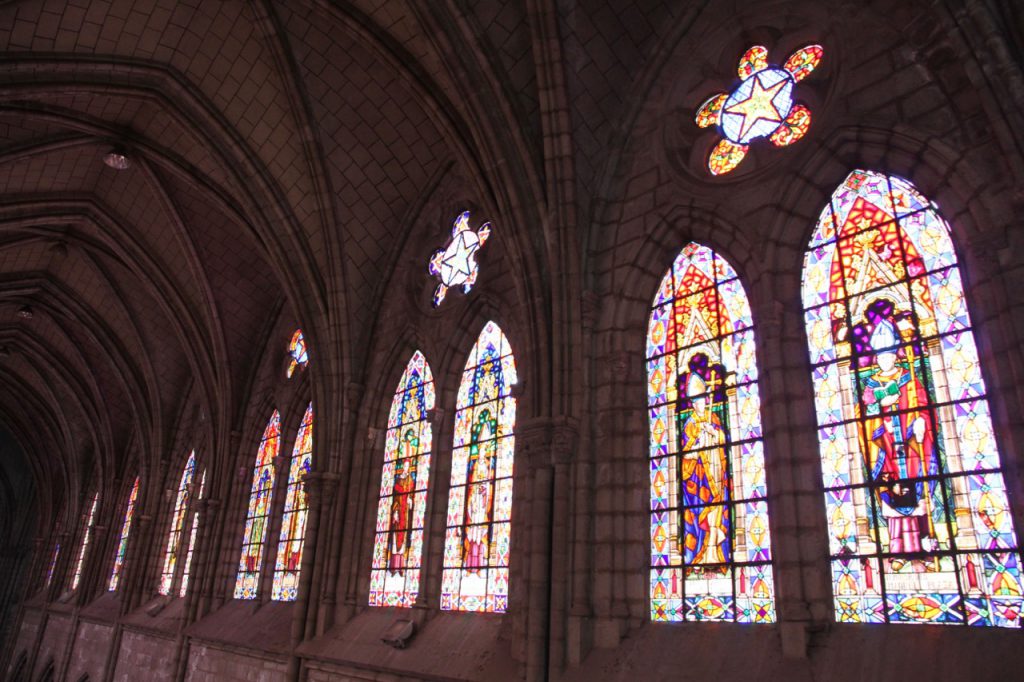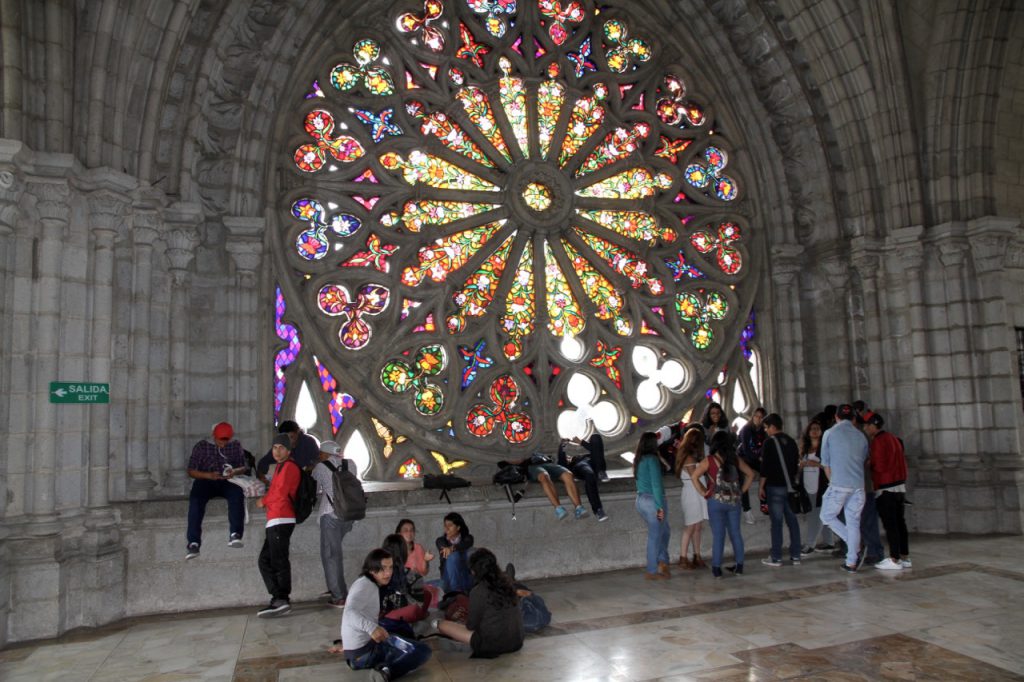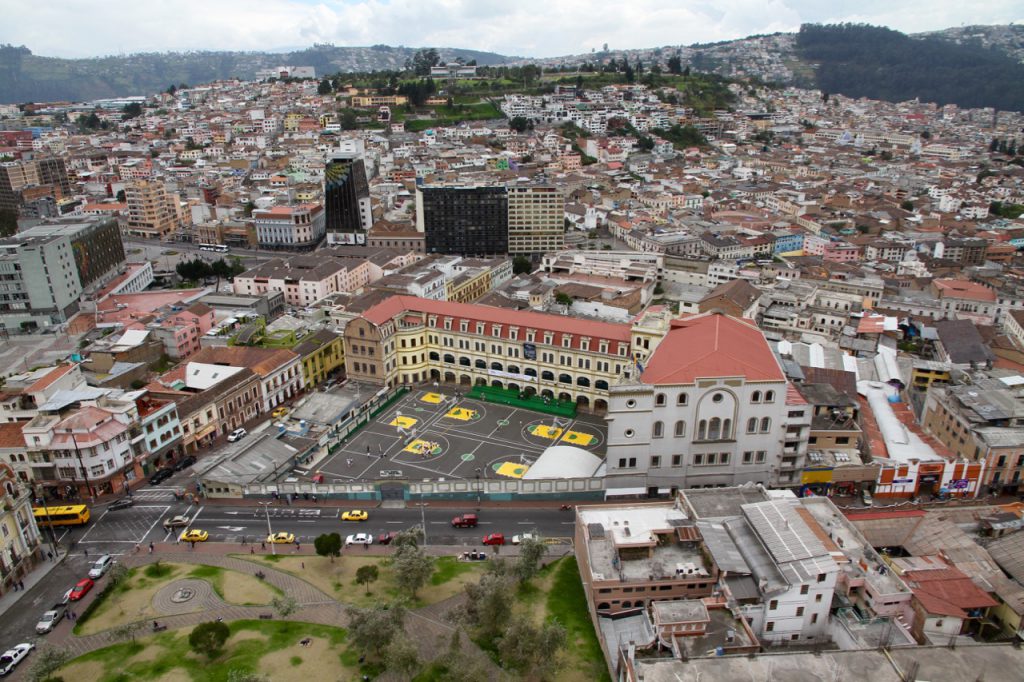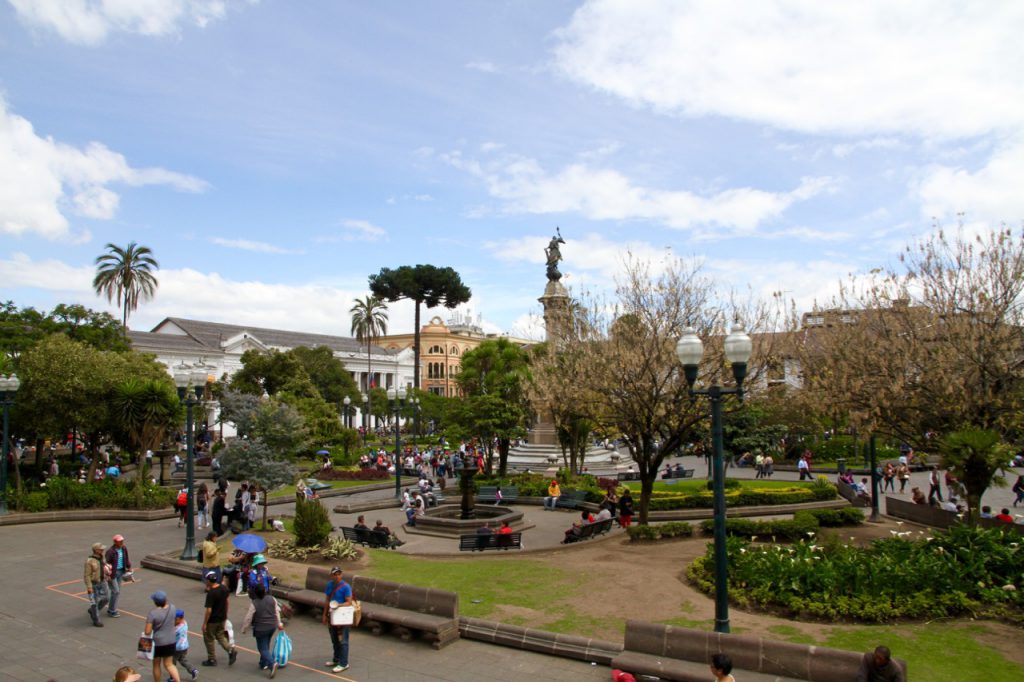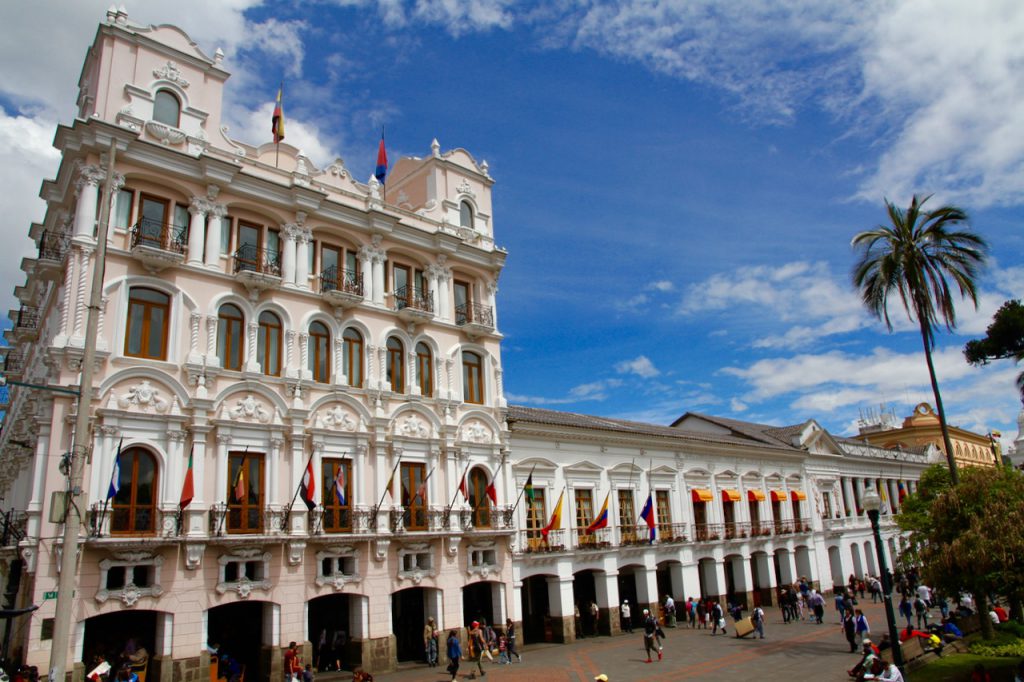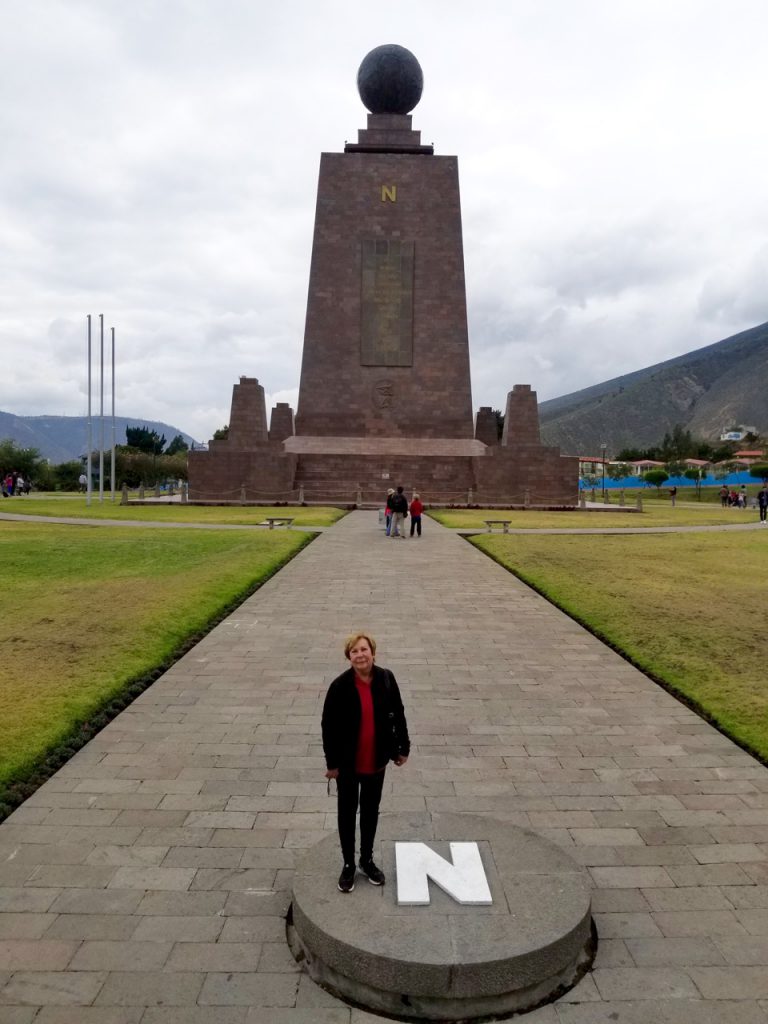 While a visit to the equator tourist park of Mitad del Mundo was interesting, the highlight was definitely our Cuy lunch. Guinea Pig, a delicacy in Ecuador and Peru.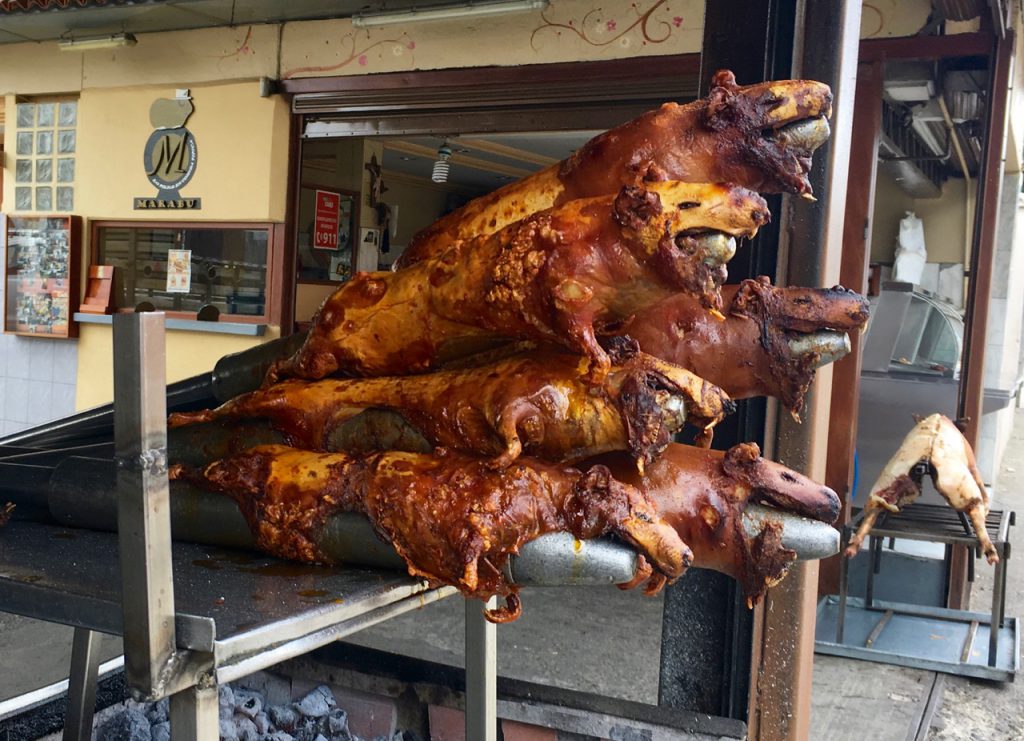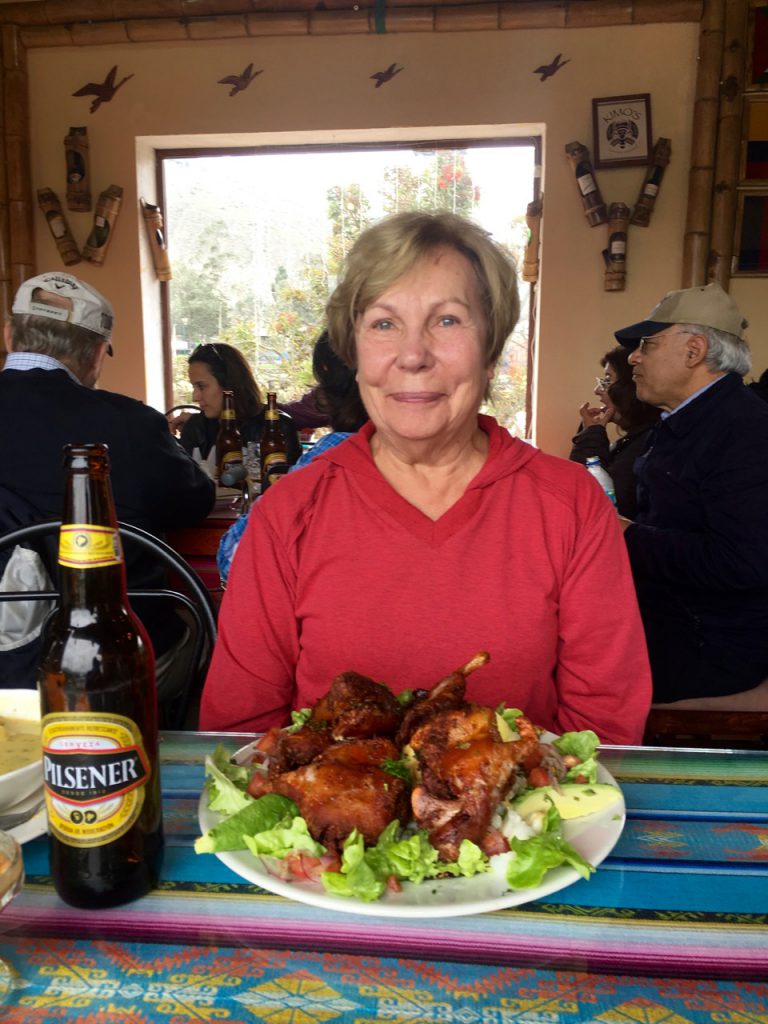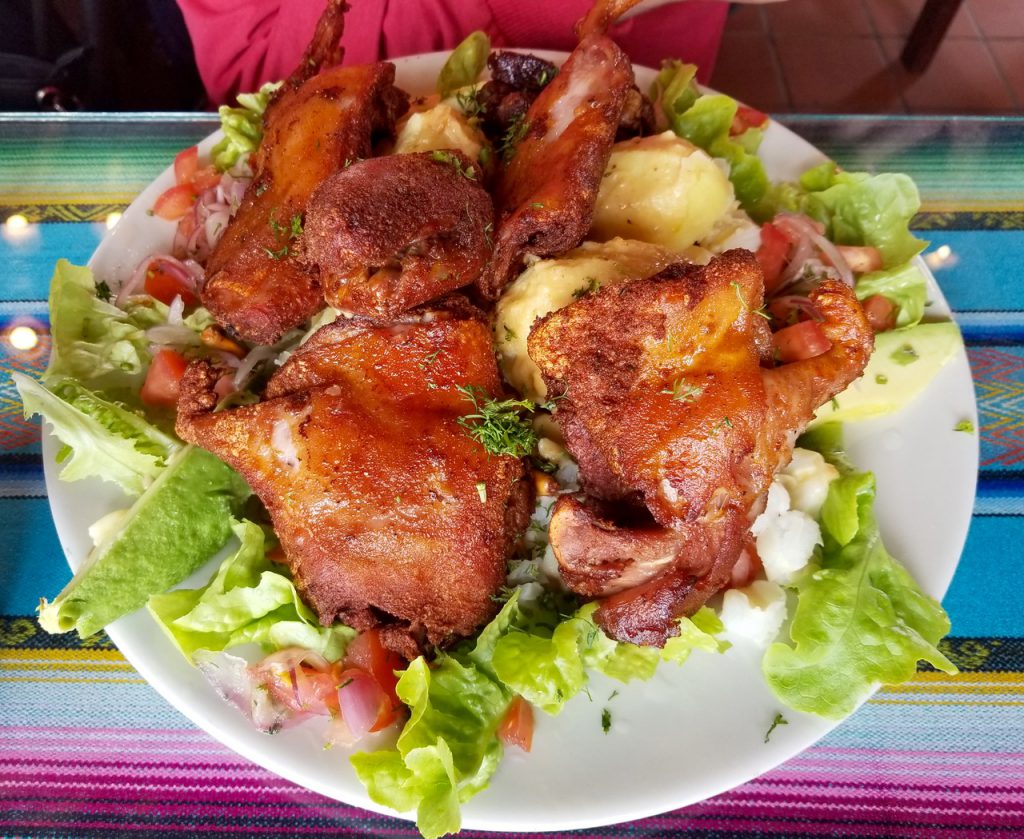 After a few days of getting acclimated in Quito we were soon heading north into the highlands and the town of Otavalo known for its artisan market.
We checked into the Hacienda Cusin just outside Otavalo, a 416 year old former Monastery.
The historic rooms come complete with woodburning fireplaces that are lit each evening.  At which time hot water bottles are also placed in the beds for additional warmth.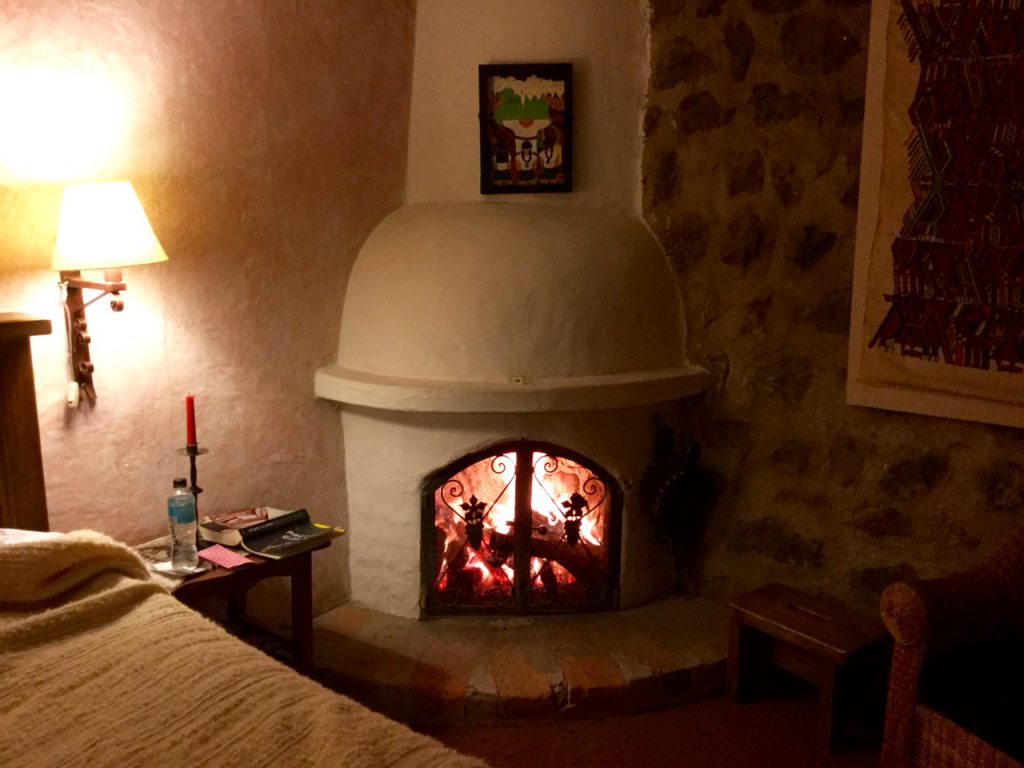 Otavalo sits at about 8,200 feet (2,500 meters) and without these unique little details you may freeze to death in your sleep.
We spend a great four days exploring Otavalo and the surrounding artisan villages and just hanging out at the Hacienda Cusin.
Hammering out the perfect pancho deal!
One highlight was a day long train journey with Tren Ecuador heading further North to the Afro Ecuadorian community of Salinas with a variety of Artisan village stops along the way.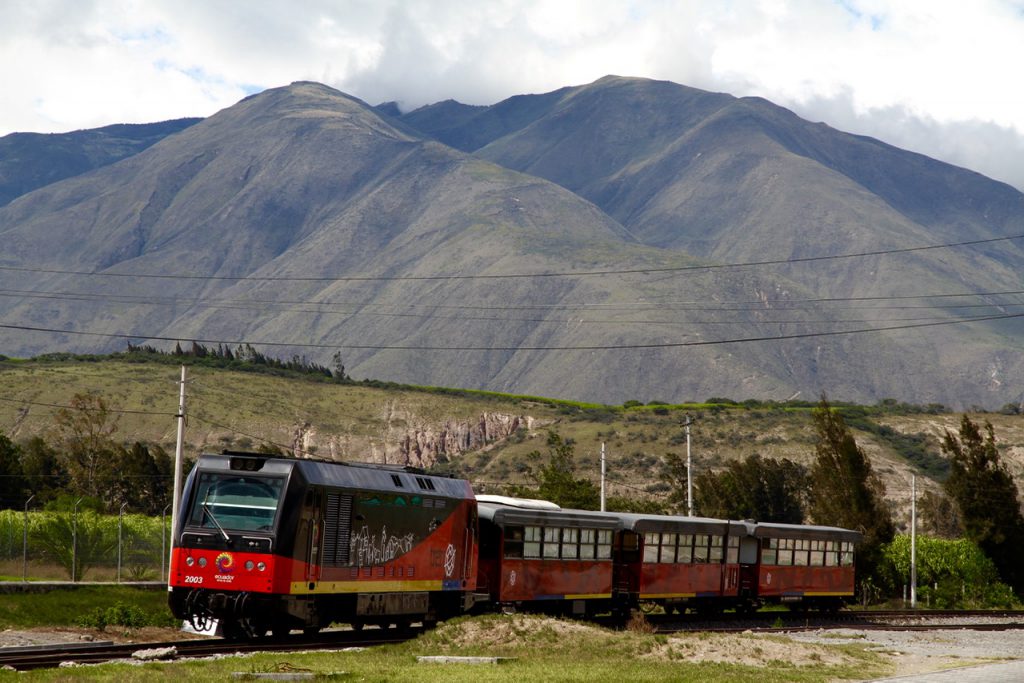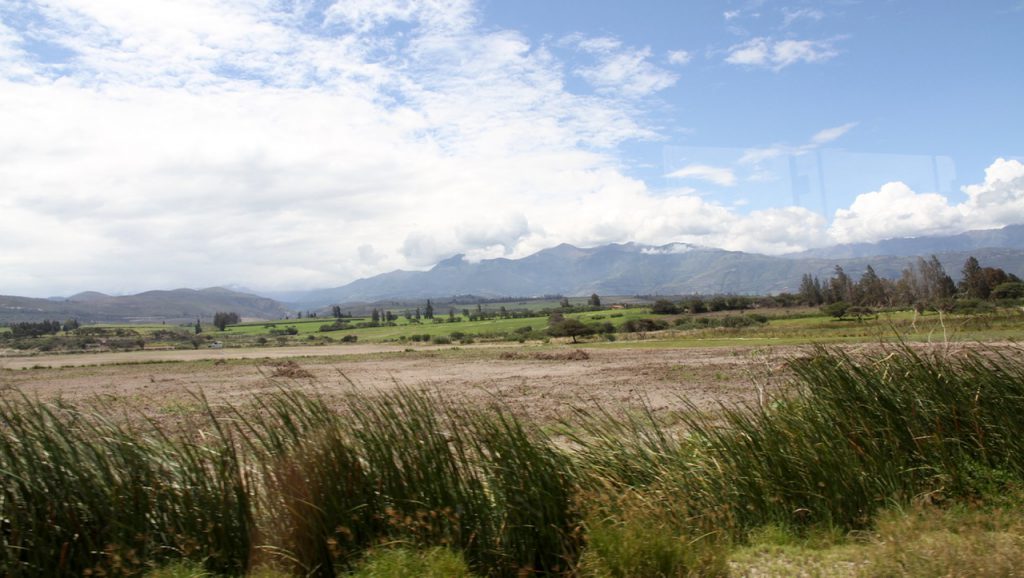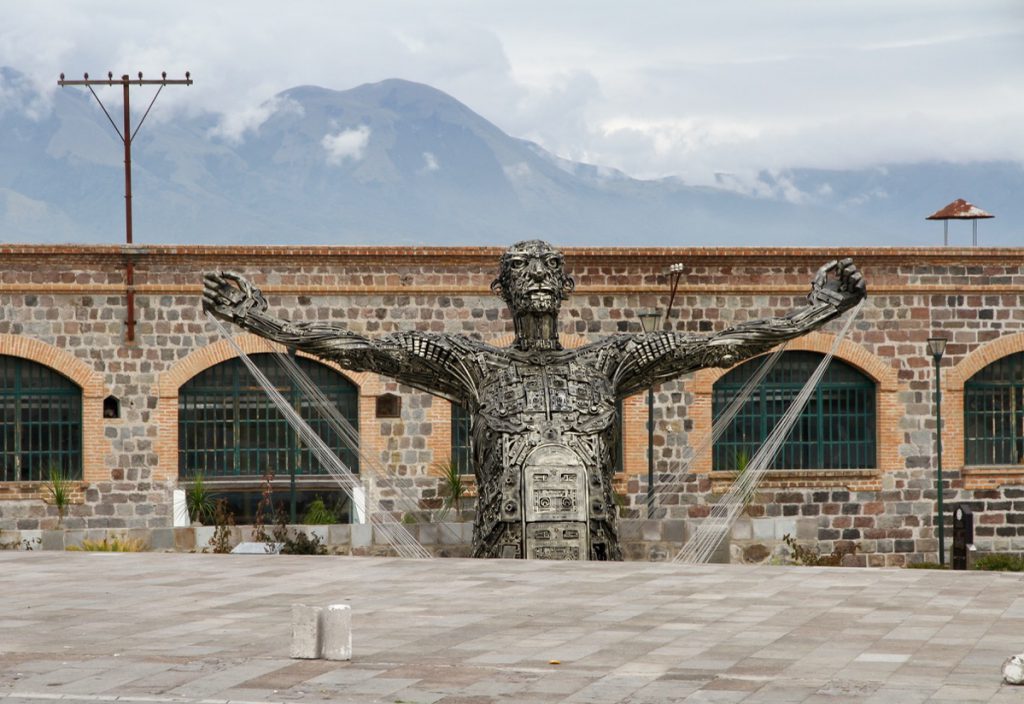 Former Textile Factory in San Roque.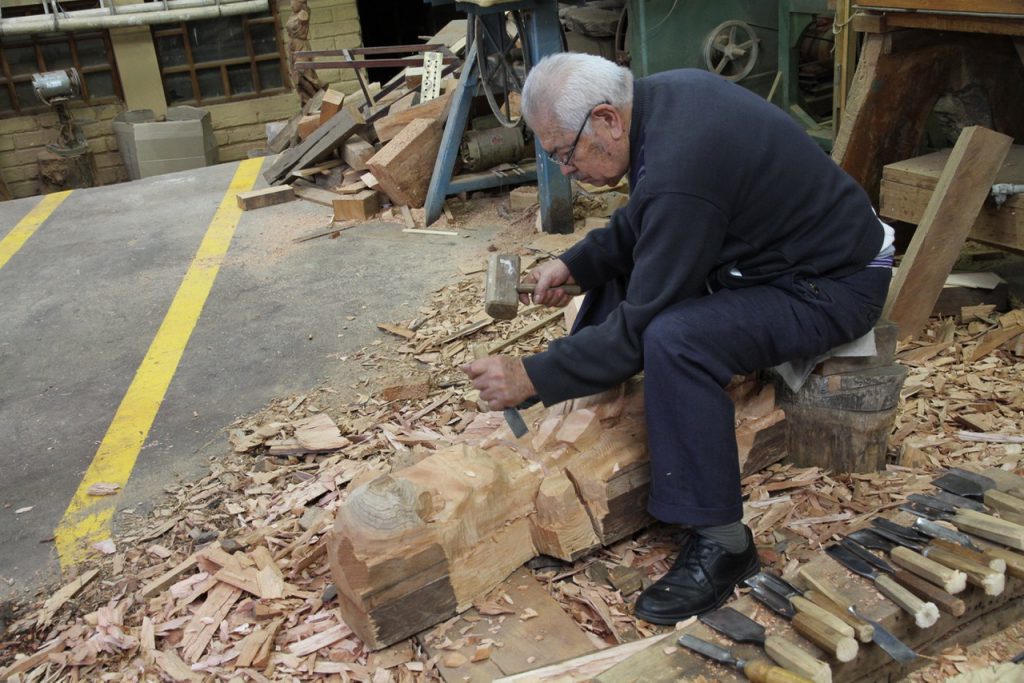 The town of San Antonio is known around the world for its woodwork of religious statues. This 80-year is the owner of the shop we visited and has been carving for decades.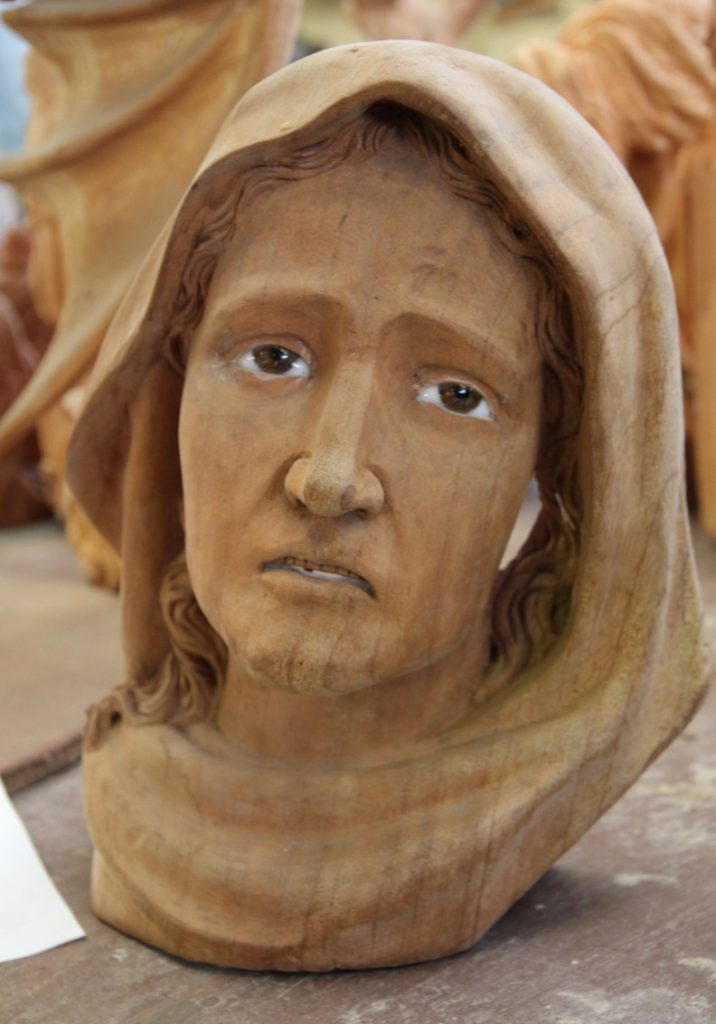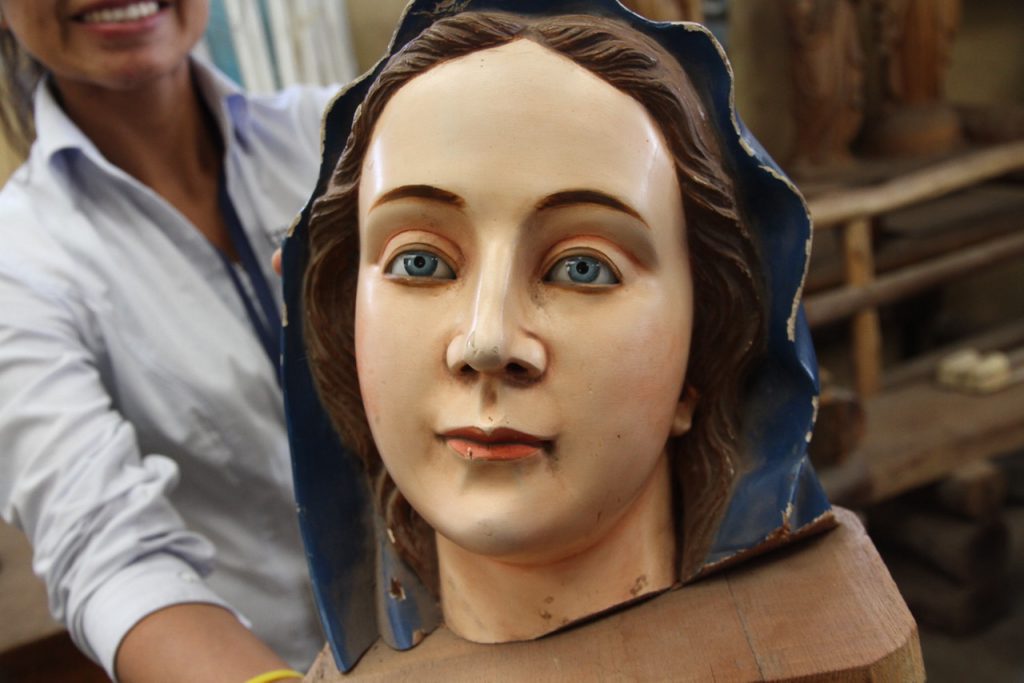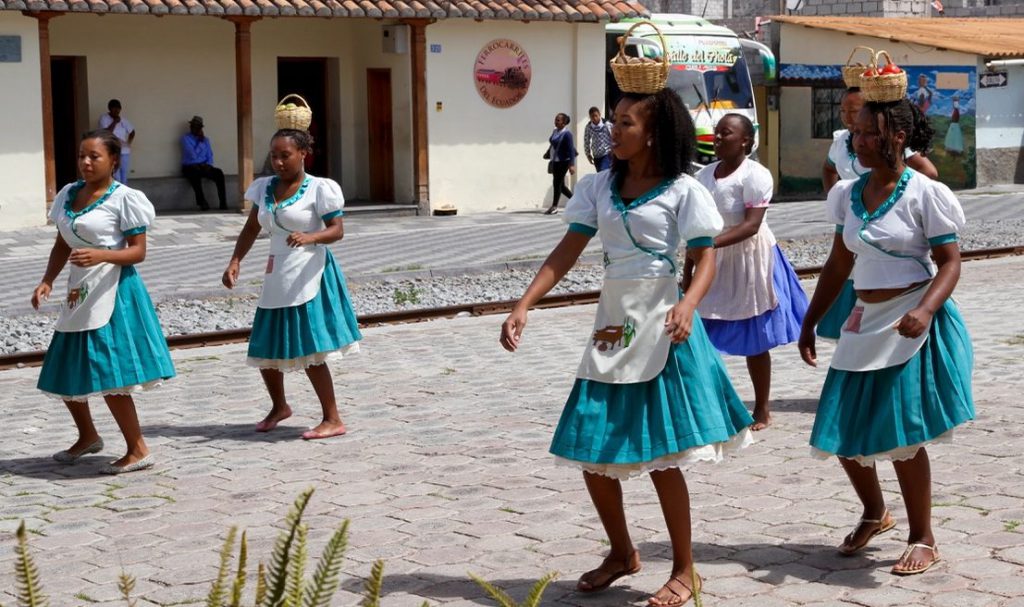 The Bamba dance of Salinas, a former salt mining region.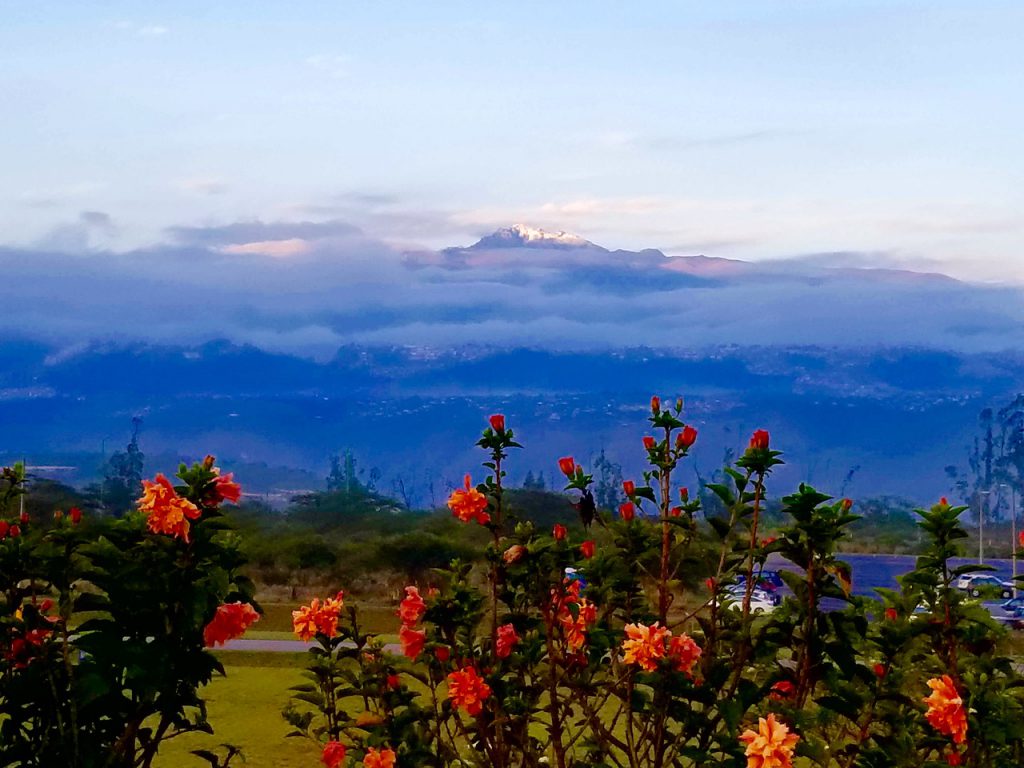 From the Otavalo area it was back to Quito for a few more days and then to send Mom on her way.
We were off to spend New Years Eve at the base of the Cotopaxi Volcano.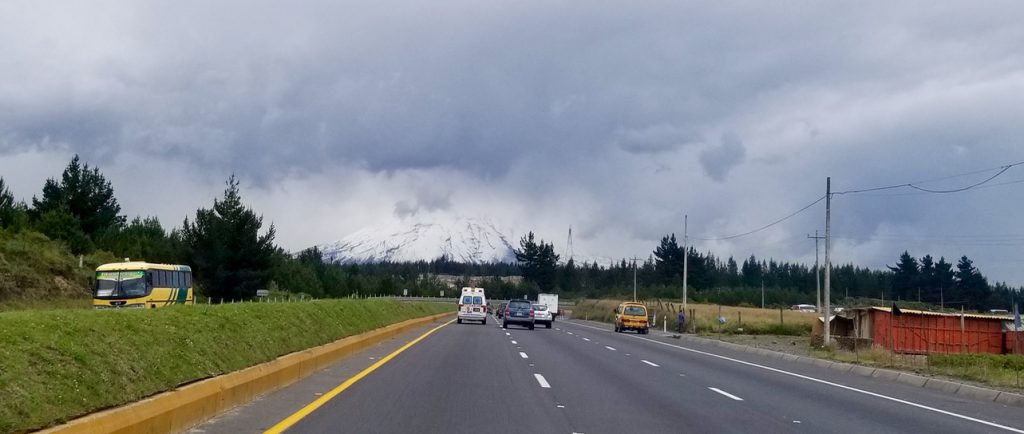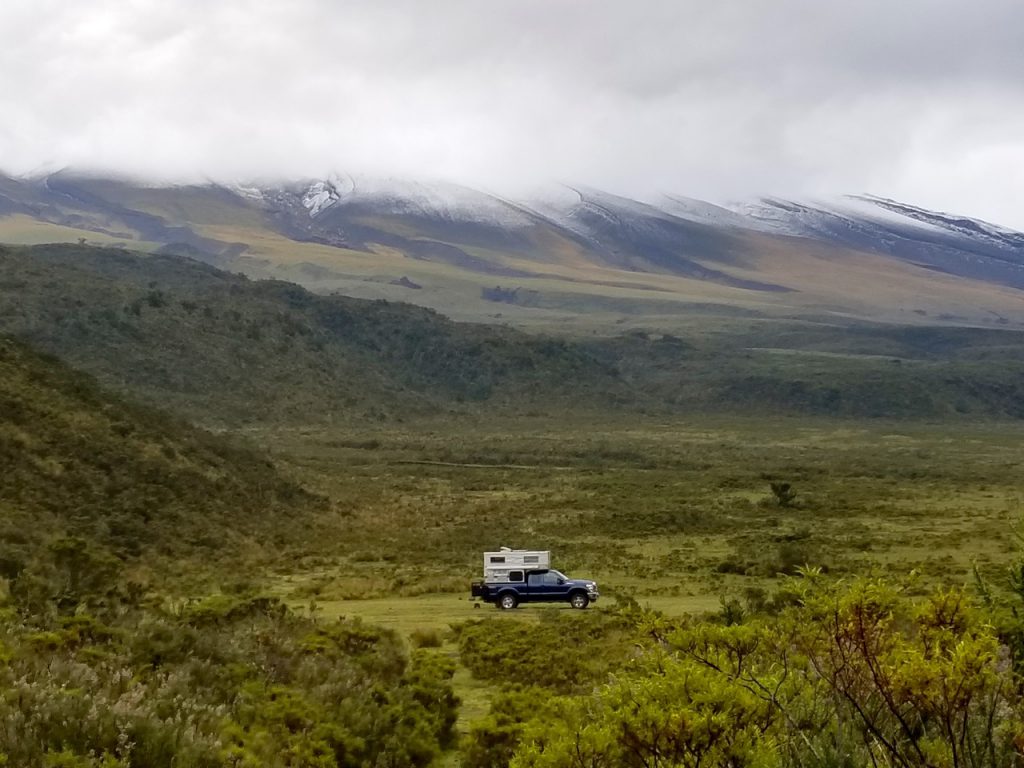 We set up camp in a beautiful green field just below Cotopaxi.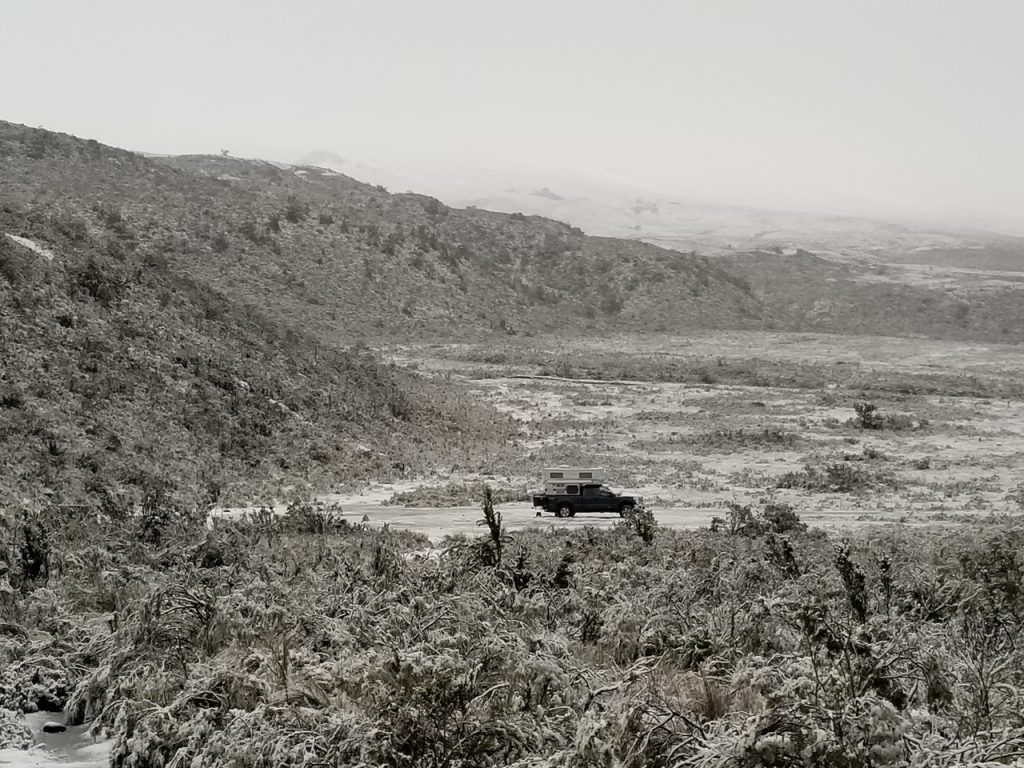 …Woke up New Years Day to find -6 degree temperatures and surrounded by snow.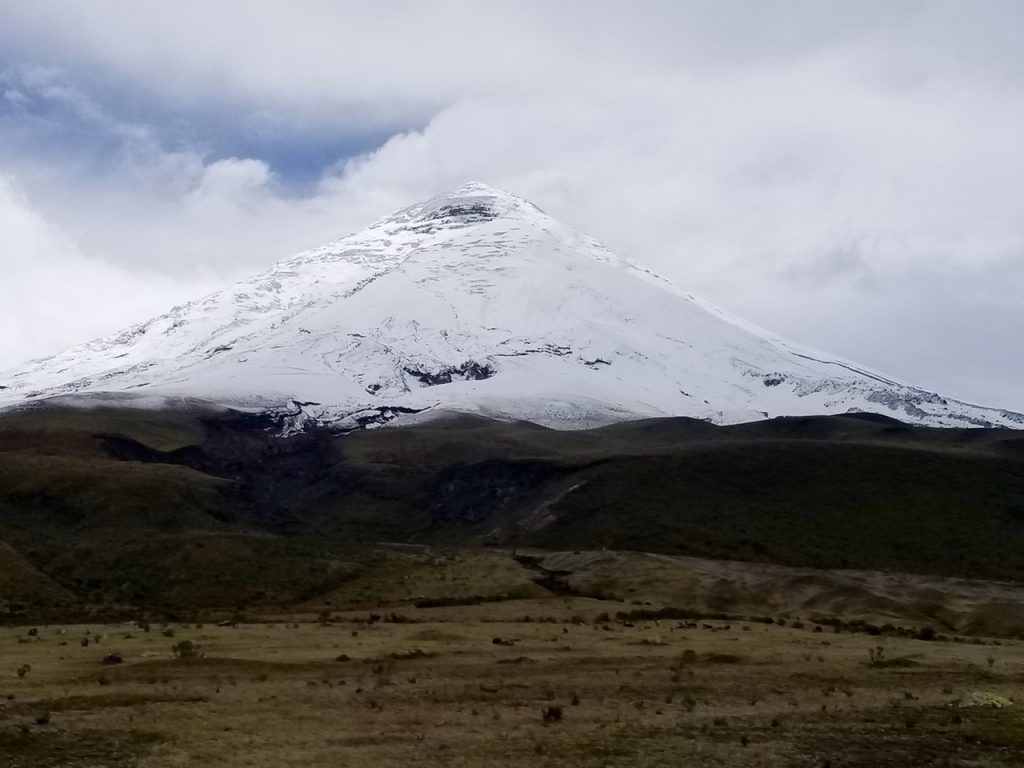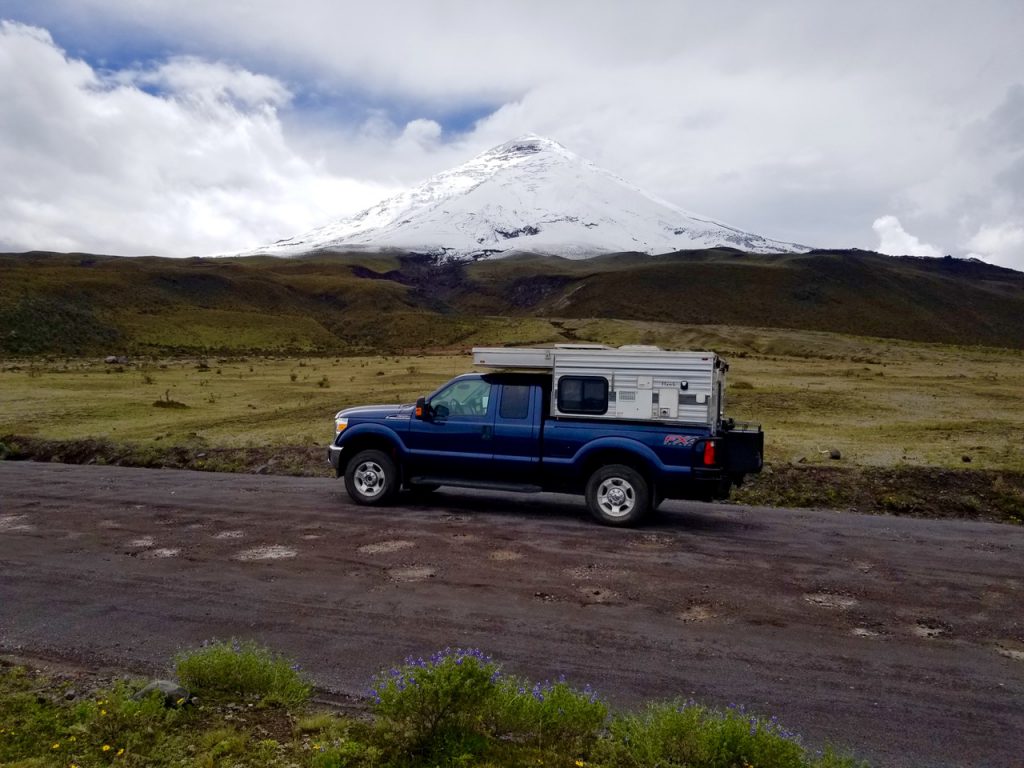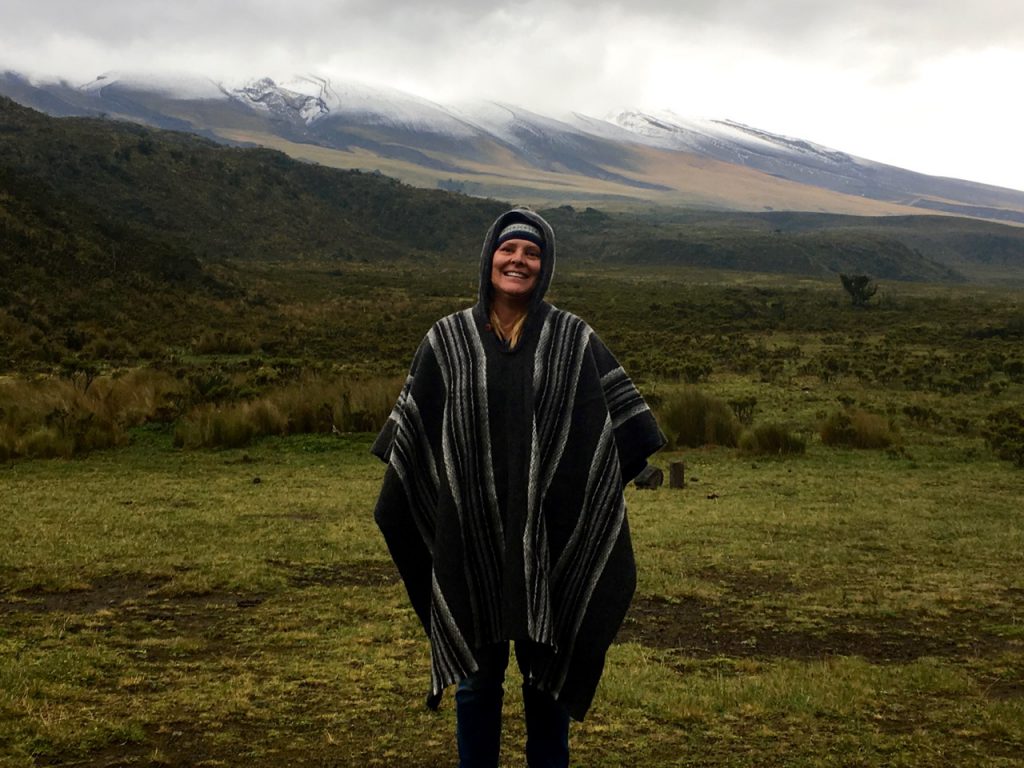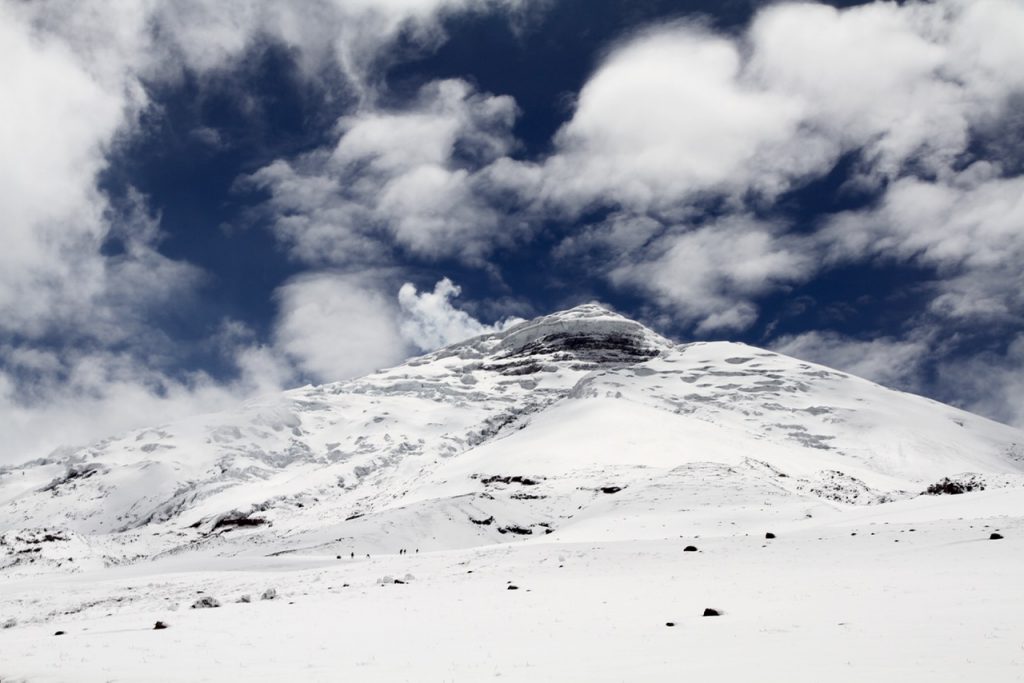 After Cotopaxi we headed down to the tourist town known for its hot springs and adventure sports…Banos.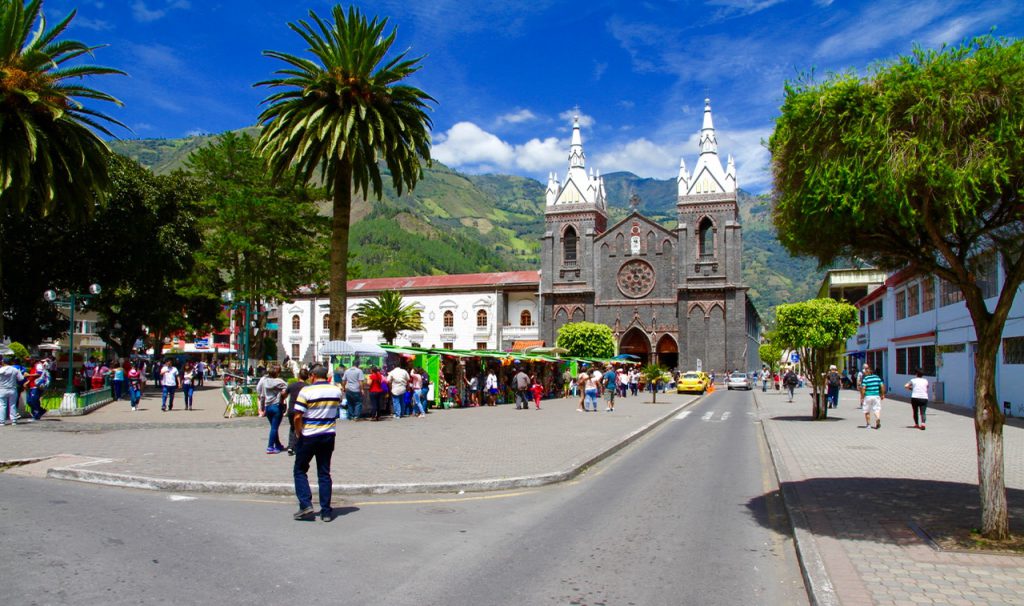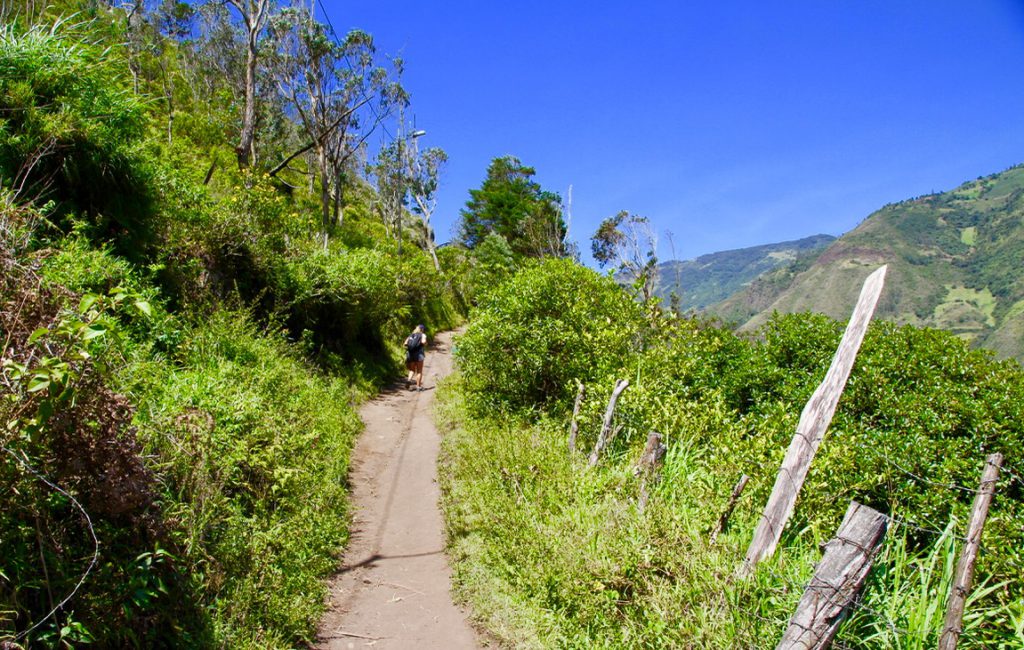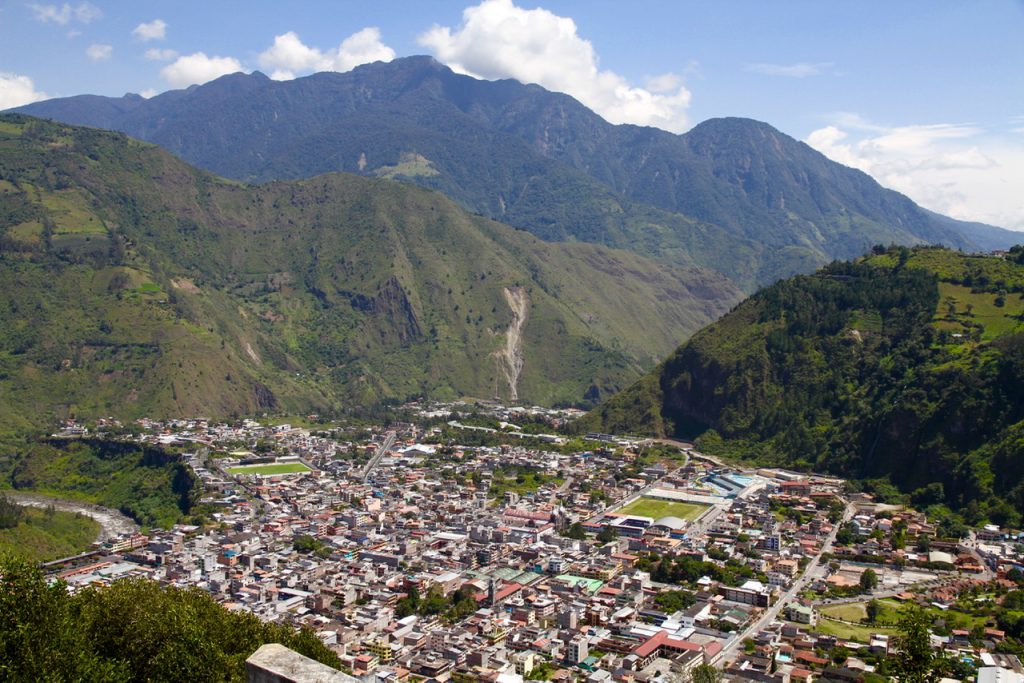 With the exception of one hike we mostly just hung out in town.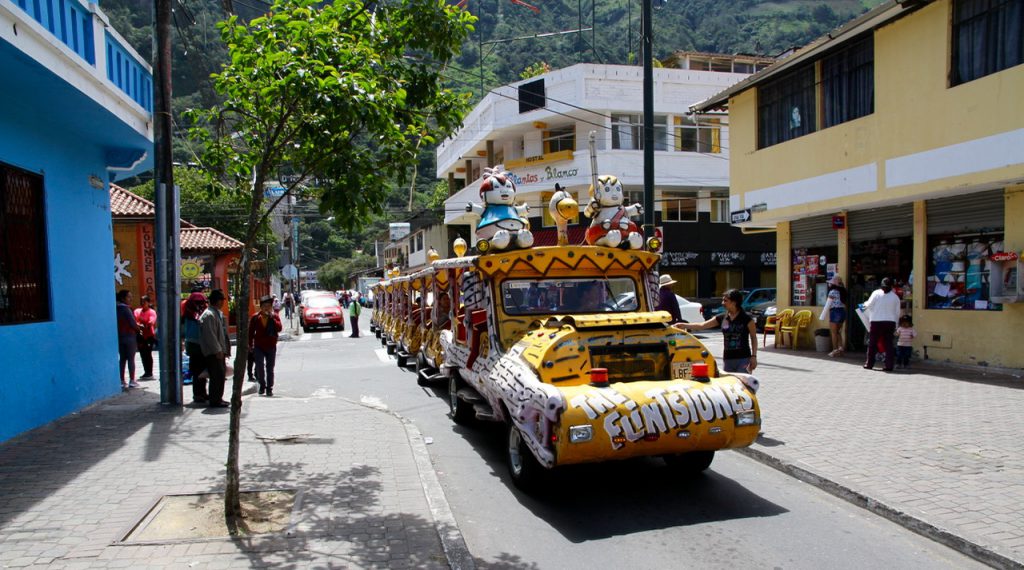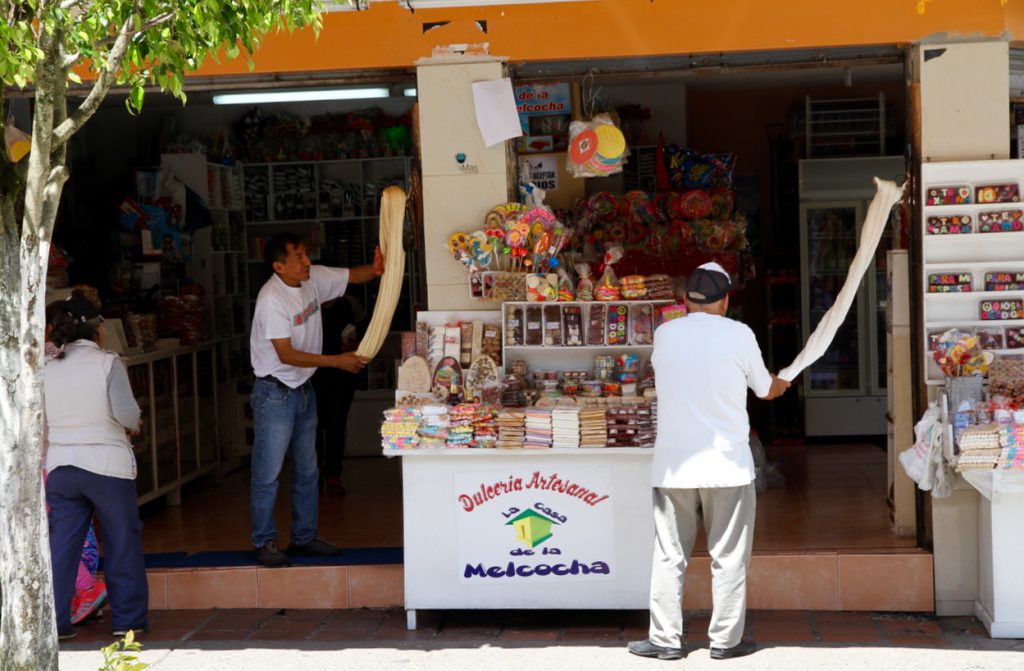 Pulling taffee!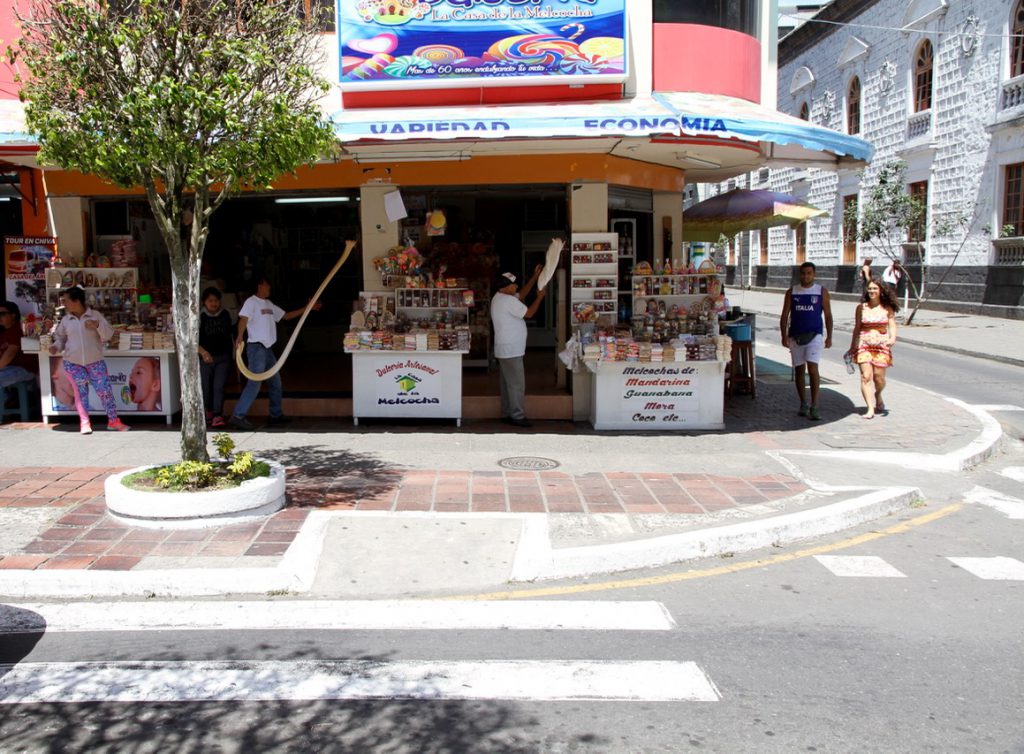 Local market by day…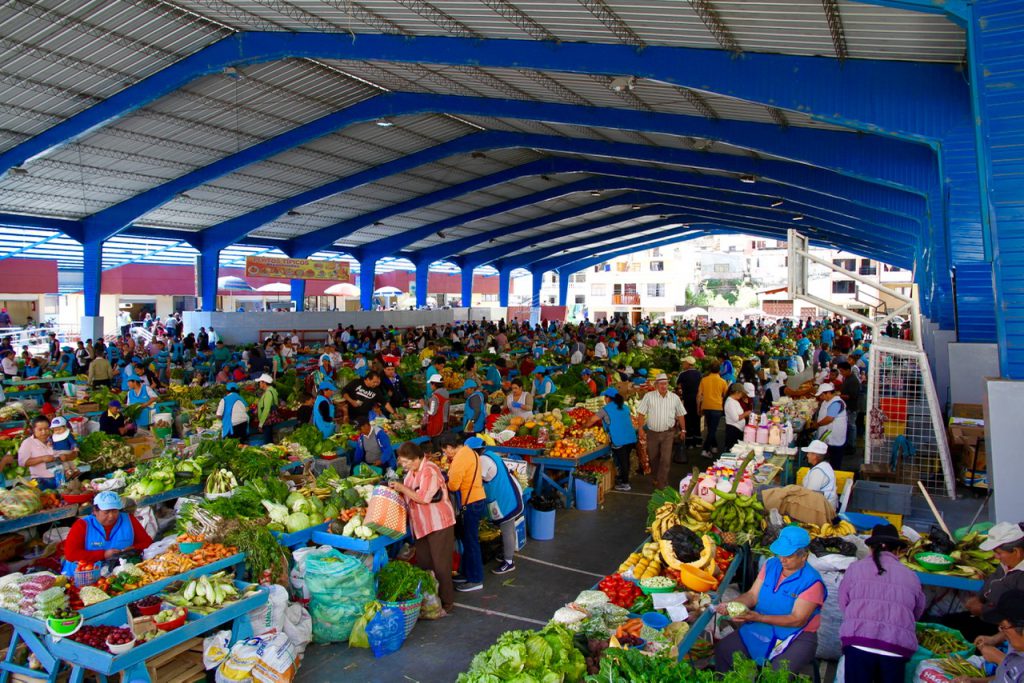 …Futbol pitch by night…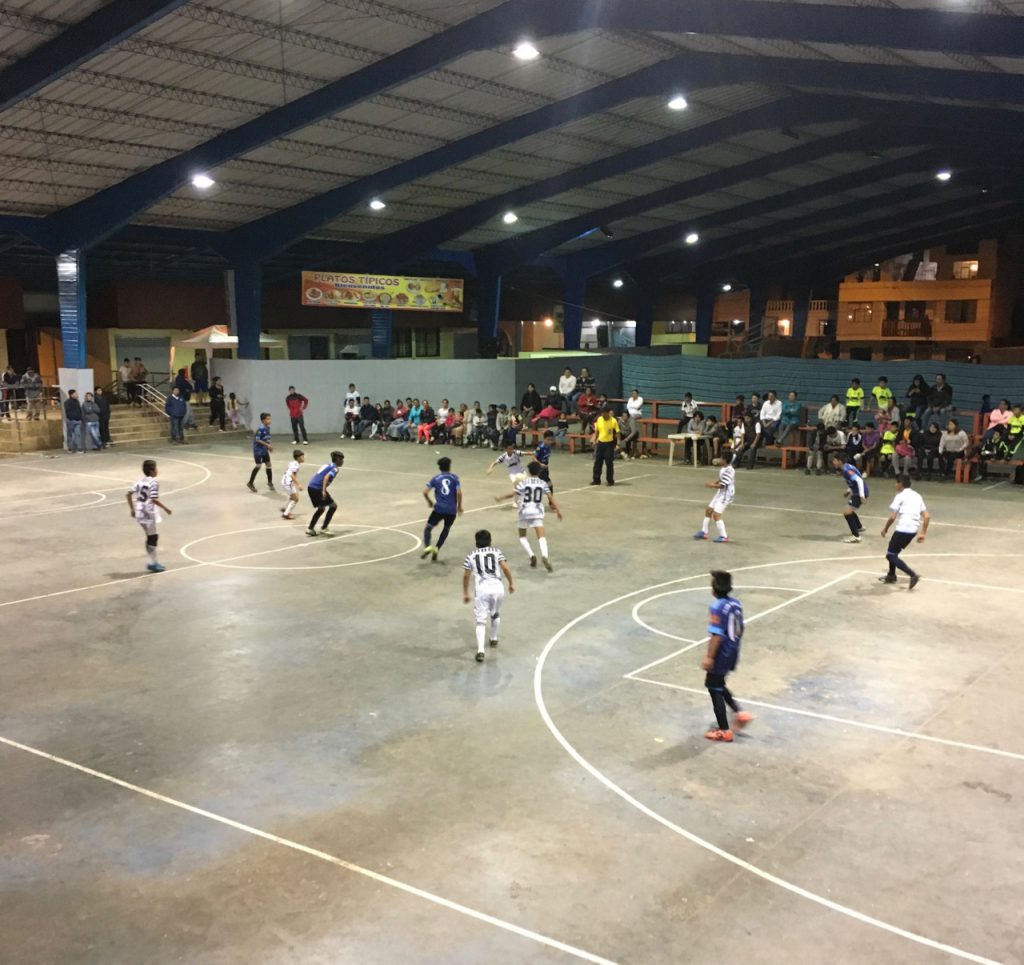 After a few days in Banos it was a 3-day drive back North and East and our journey into the Amazon basin.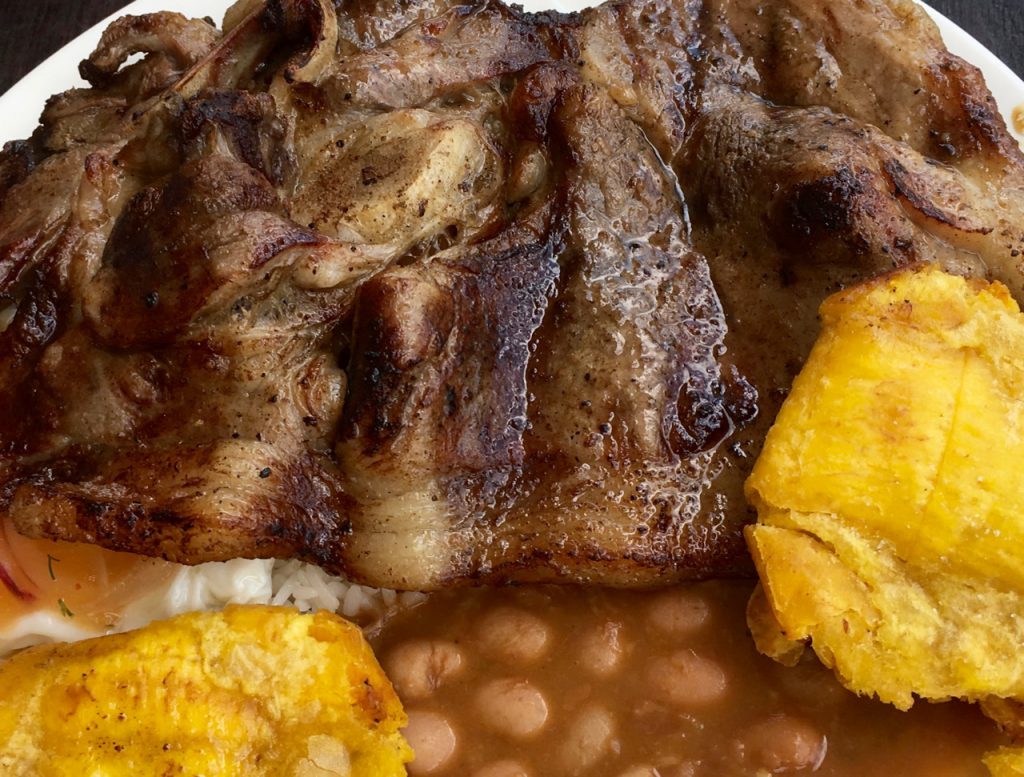 On the way….A roadside pork chop for the drive.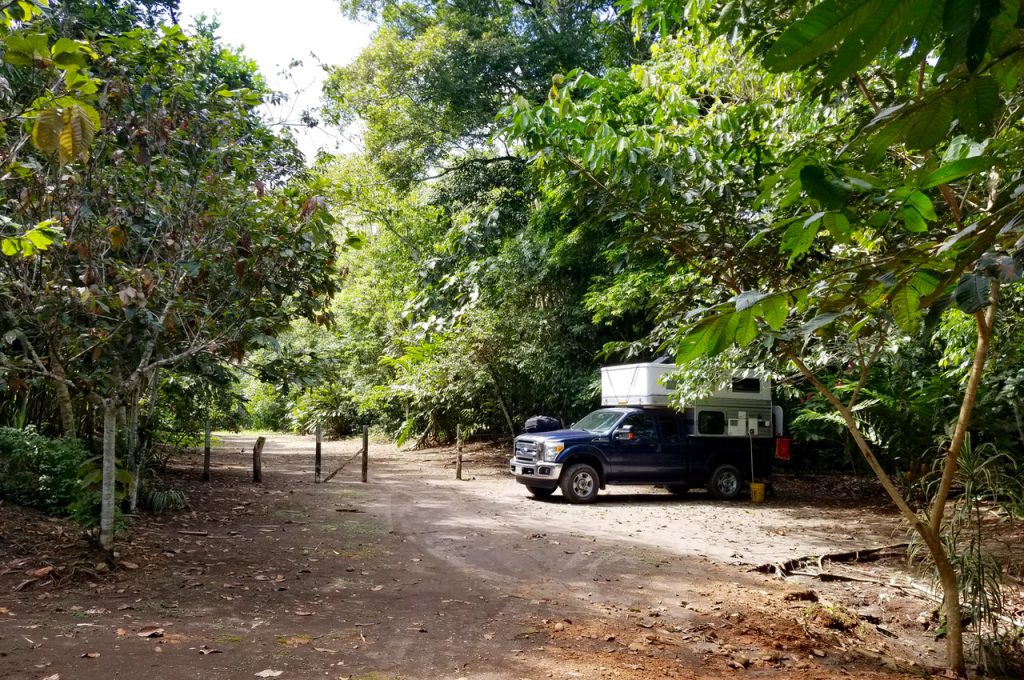 A wild camp spot next to a great little waterfall / swimming hole.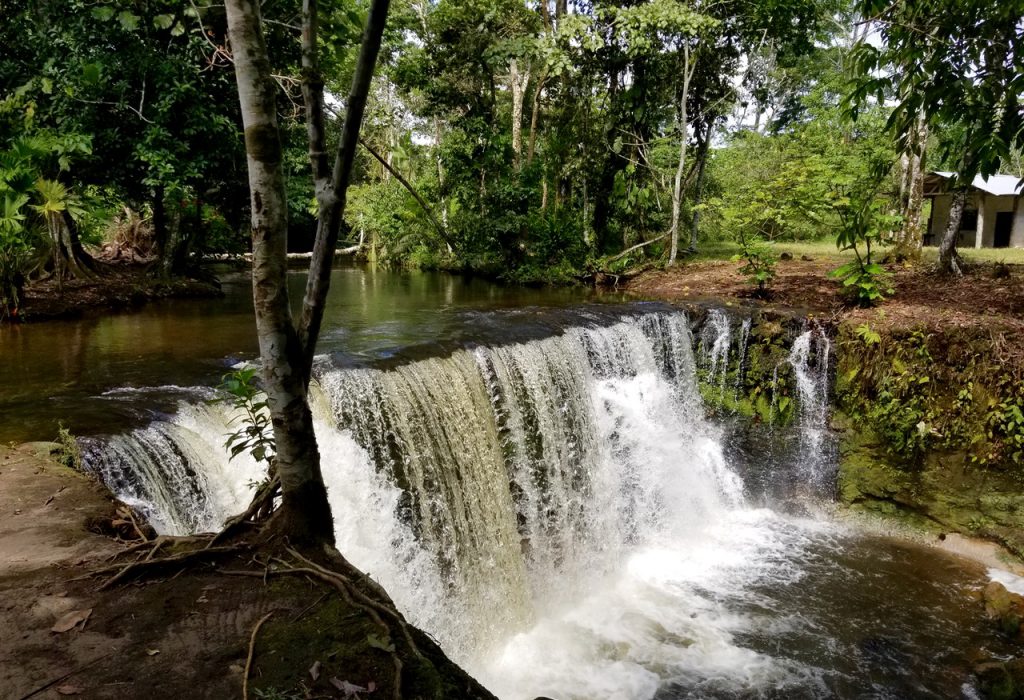 We parked the truck in the gateway town of Nuevo Loja and traveled by bus and motorized canoe into the Cuyabeno Reserve and the Nicky Amazon Lodge.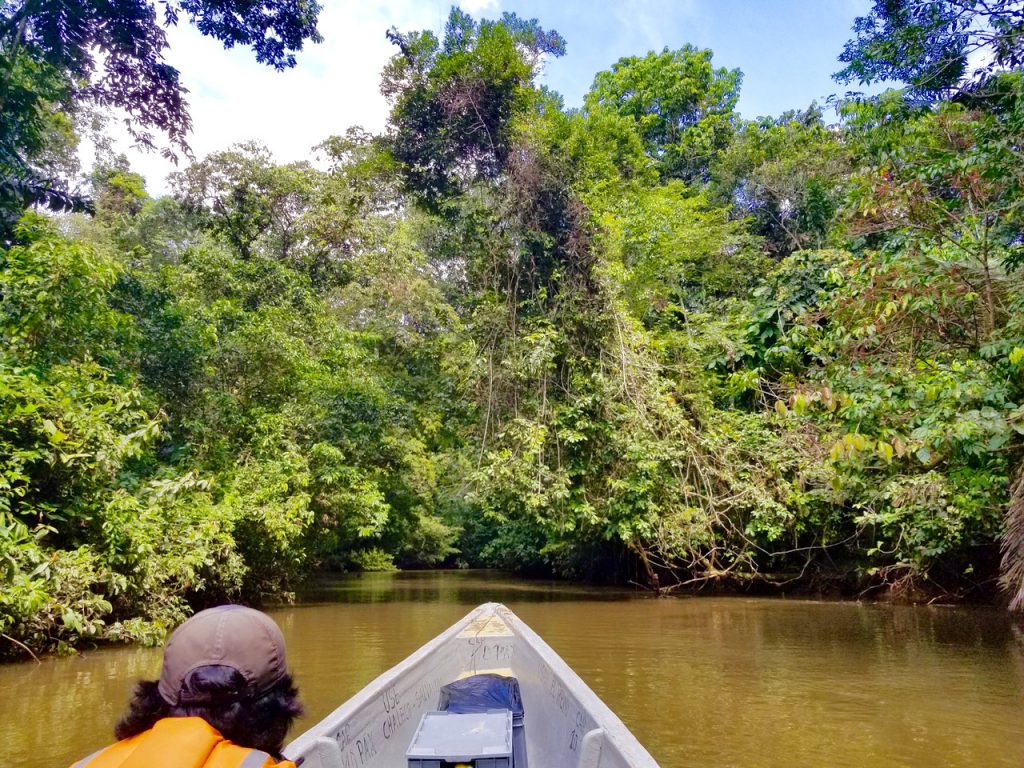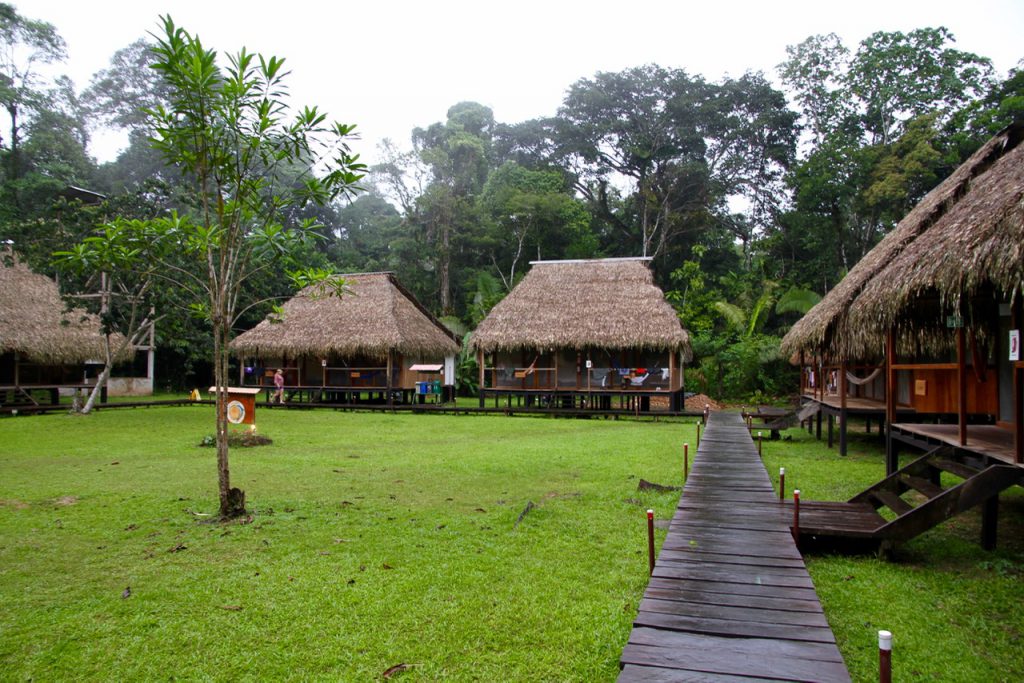 For four days we explored the river and jungle by day and night.
It was really amazing the abundance of wildlife we were fortunate enough to spot on each outing.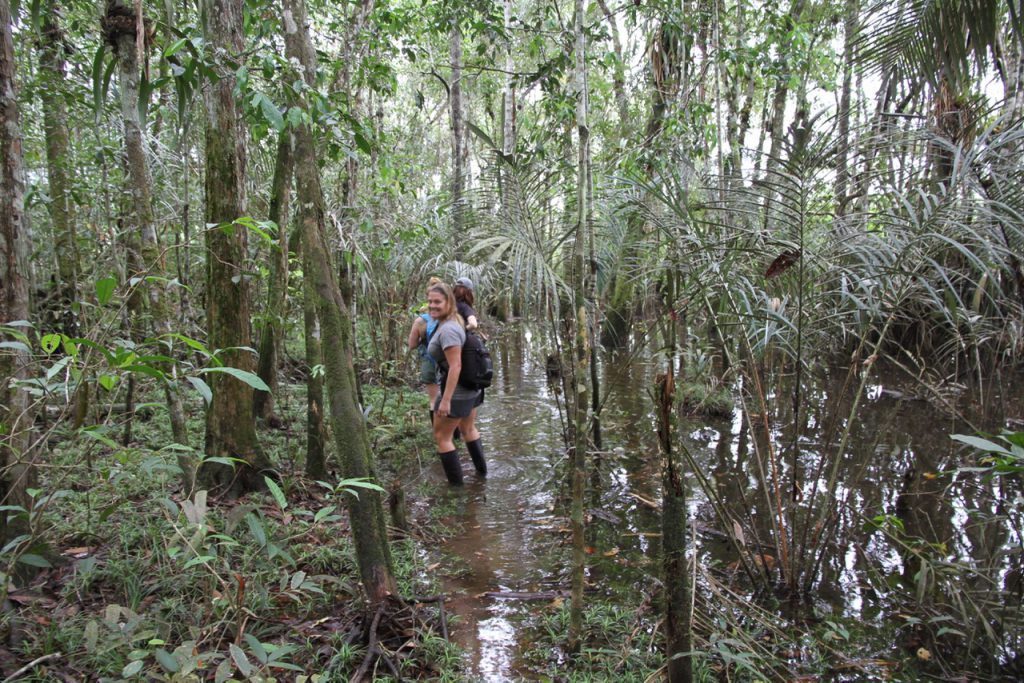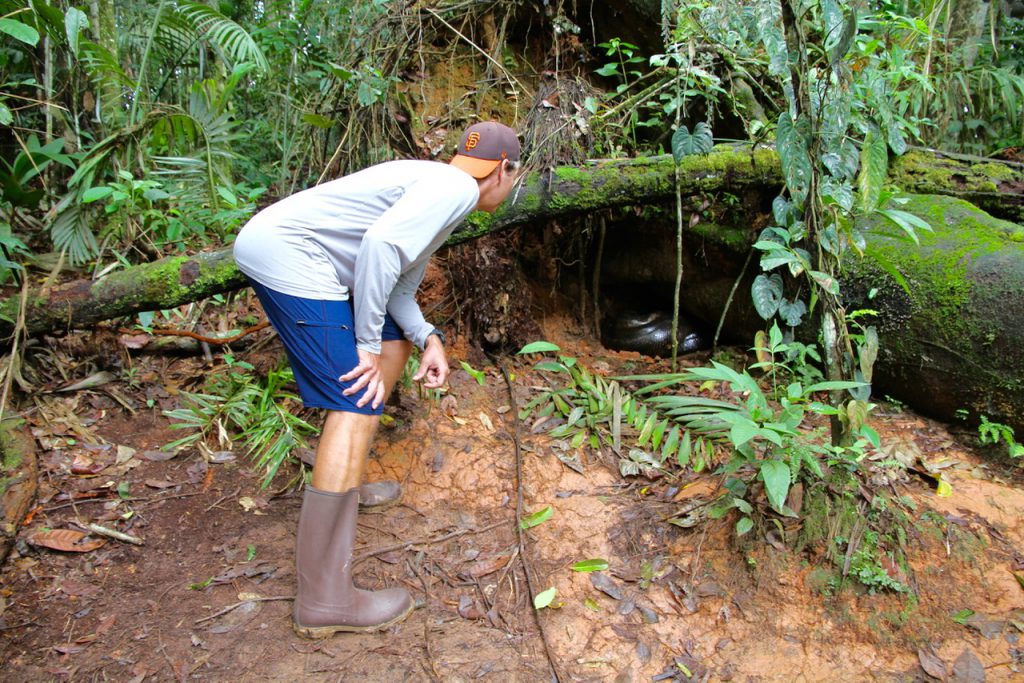 Anaconda!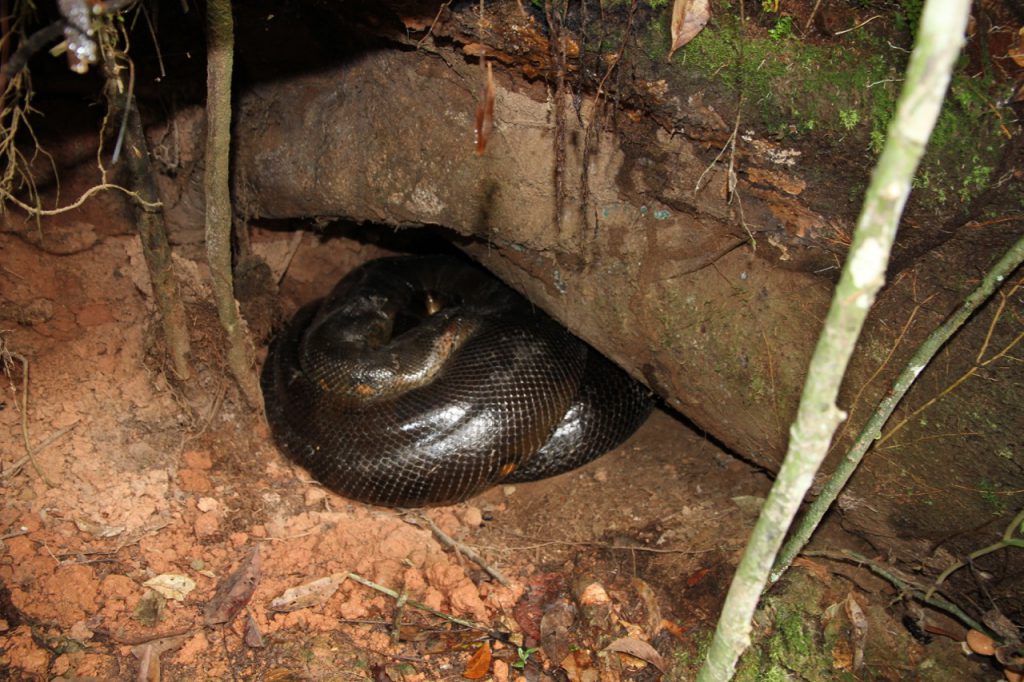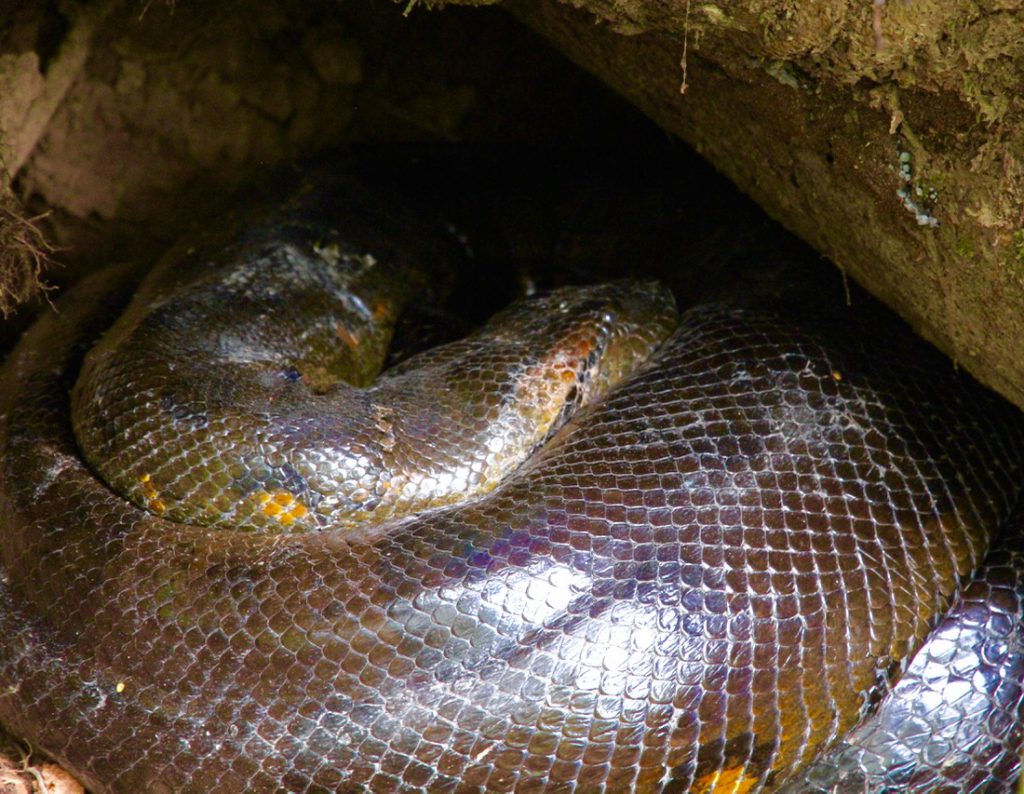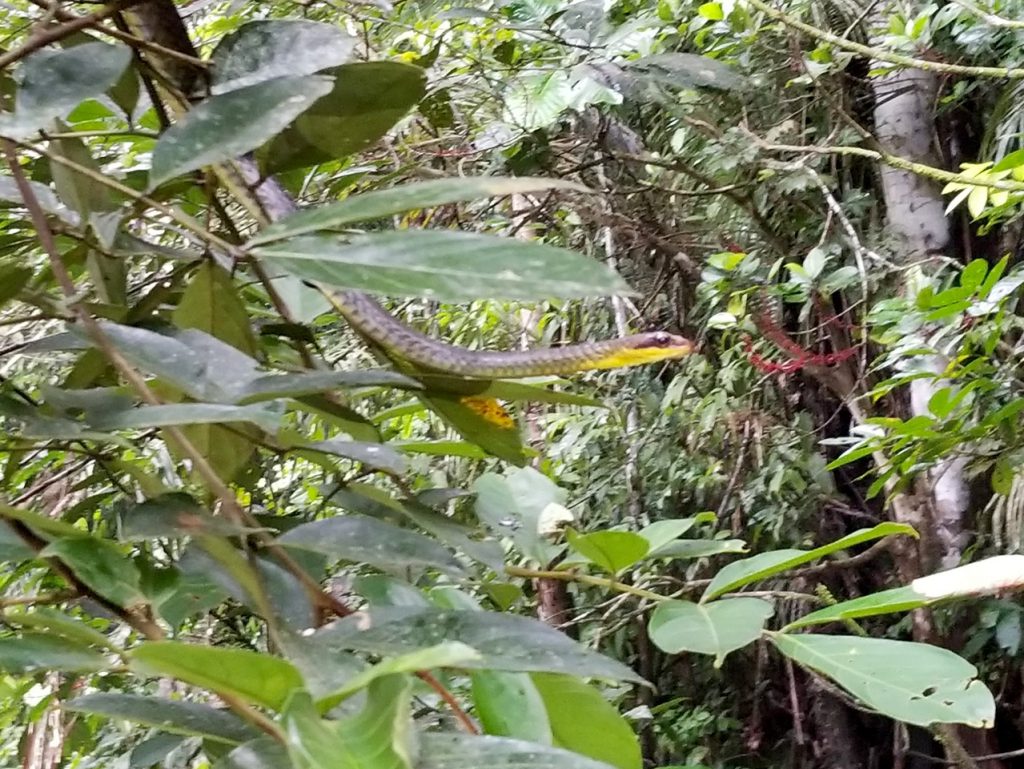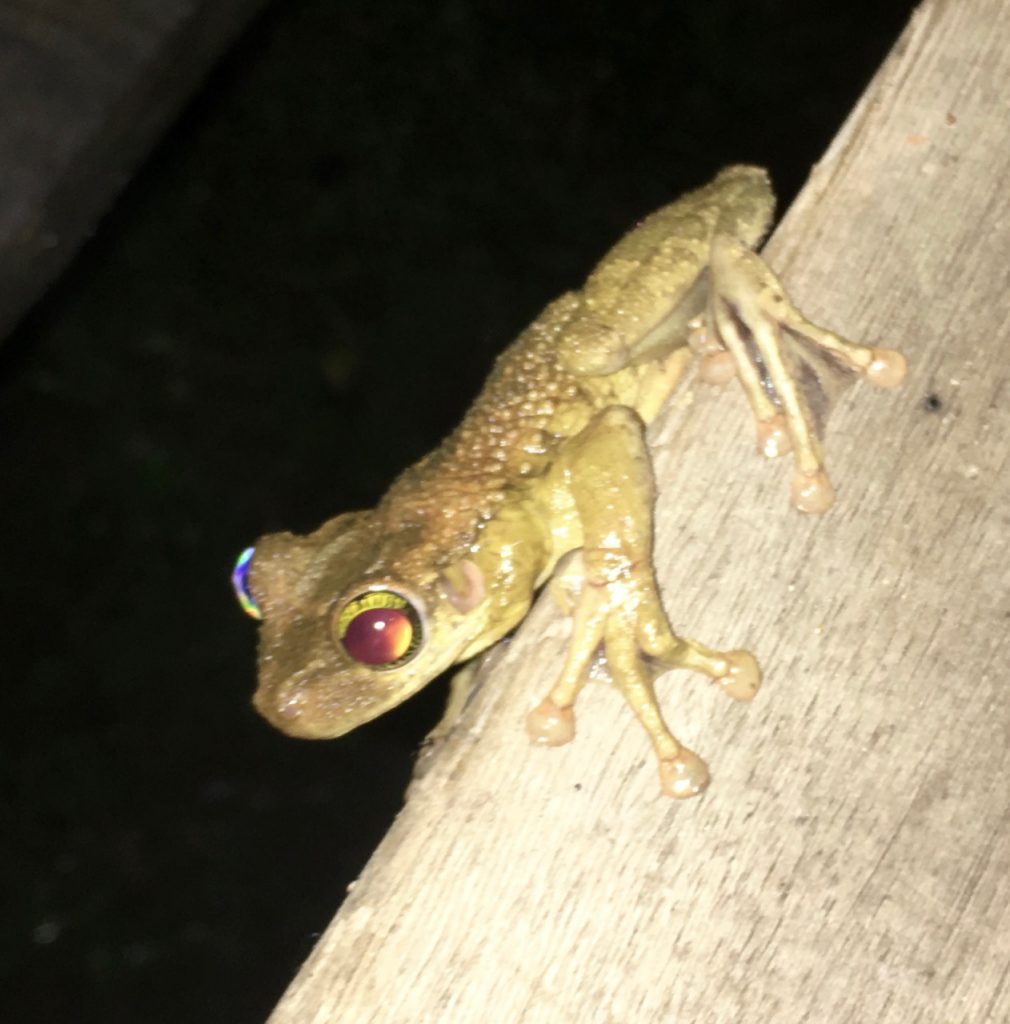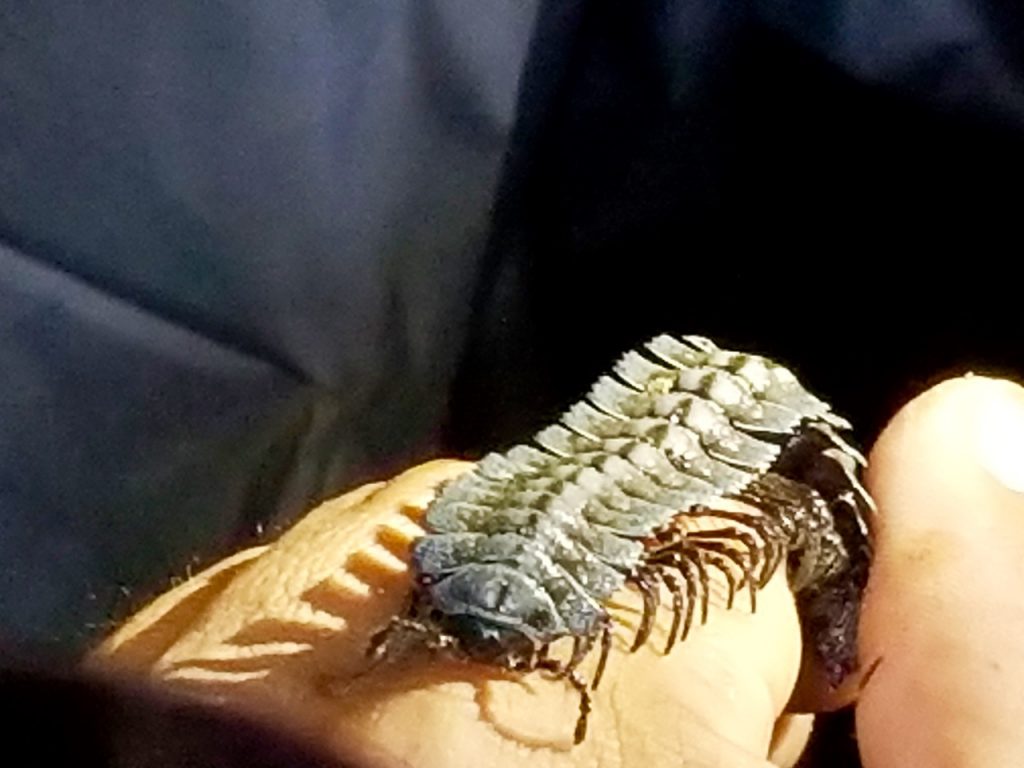 7 types of monkeys…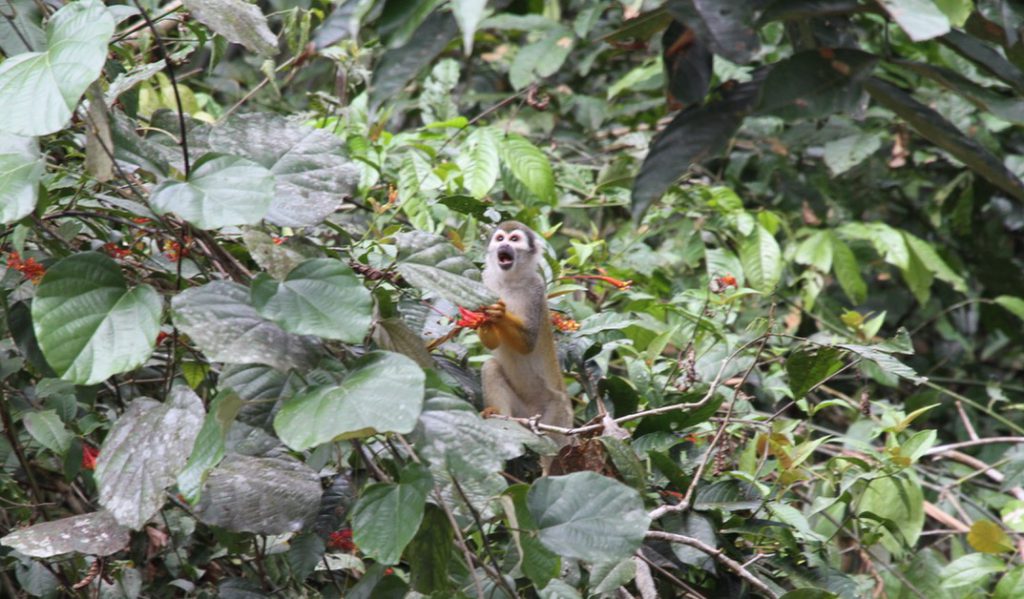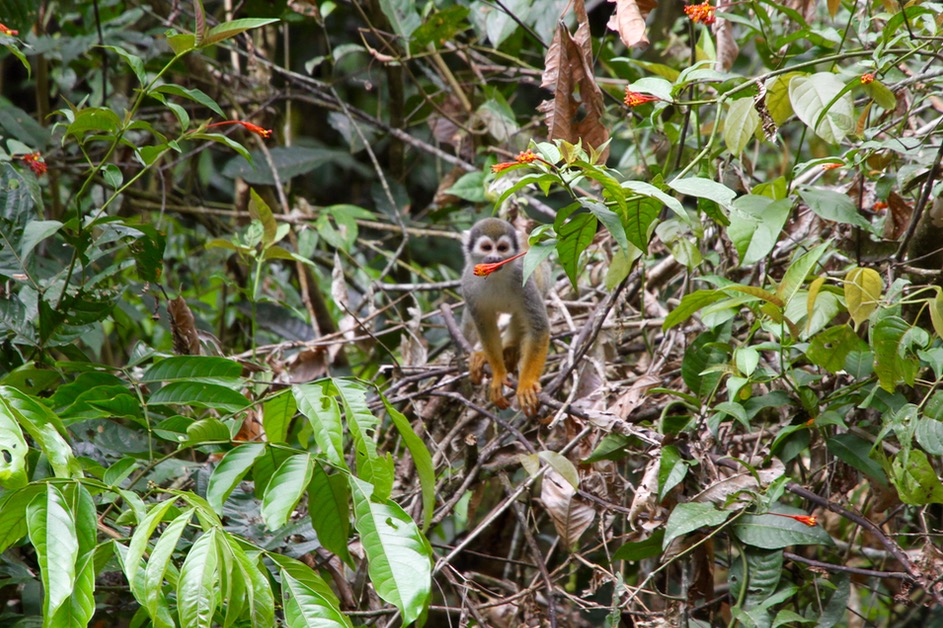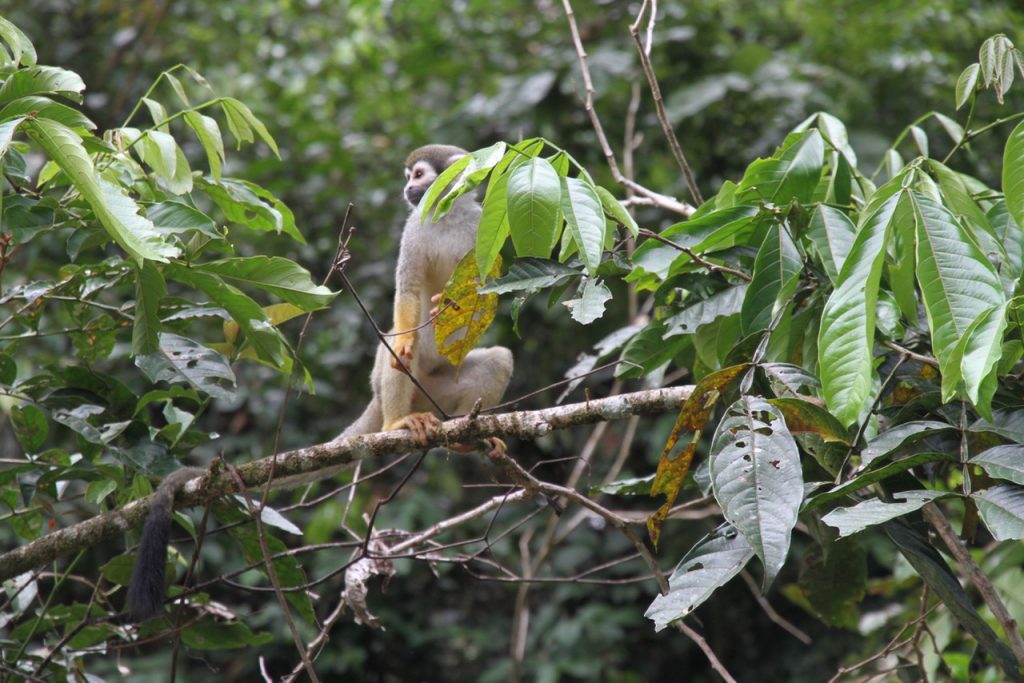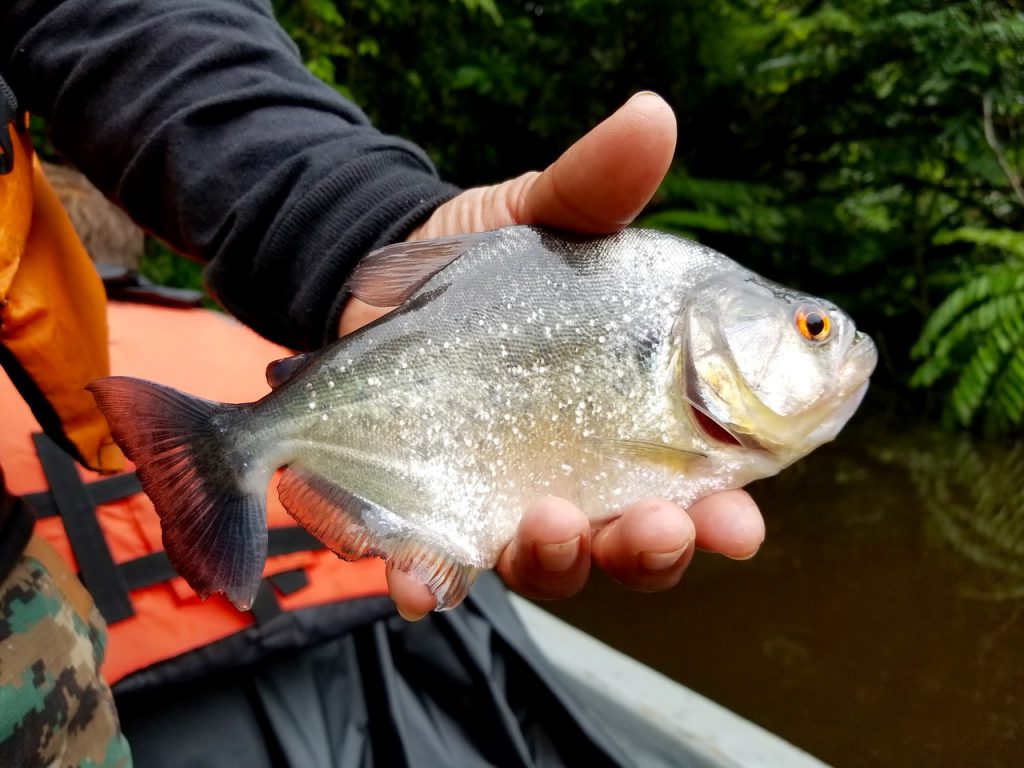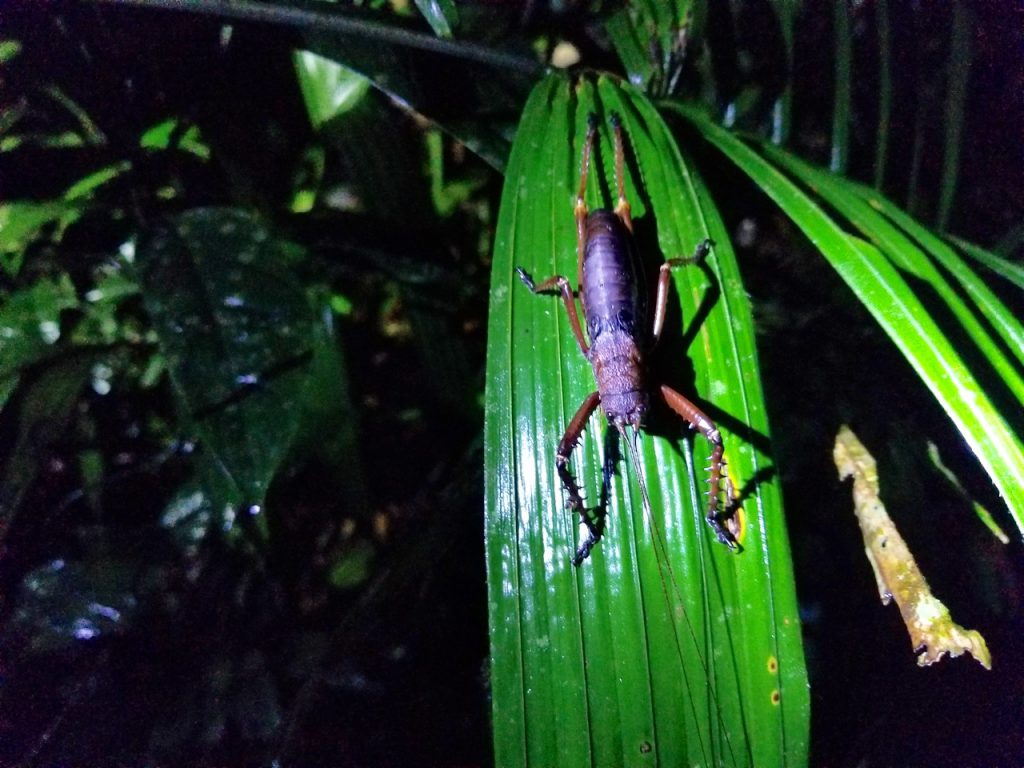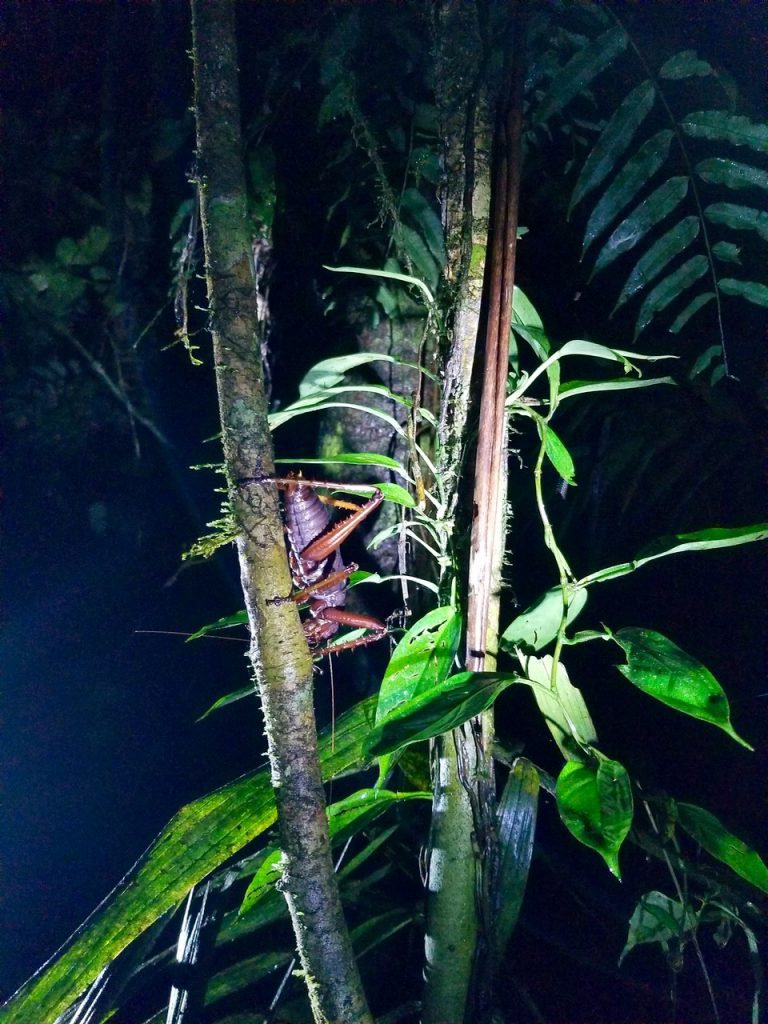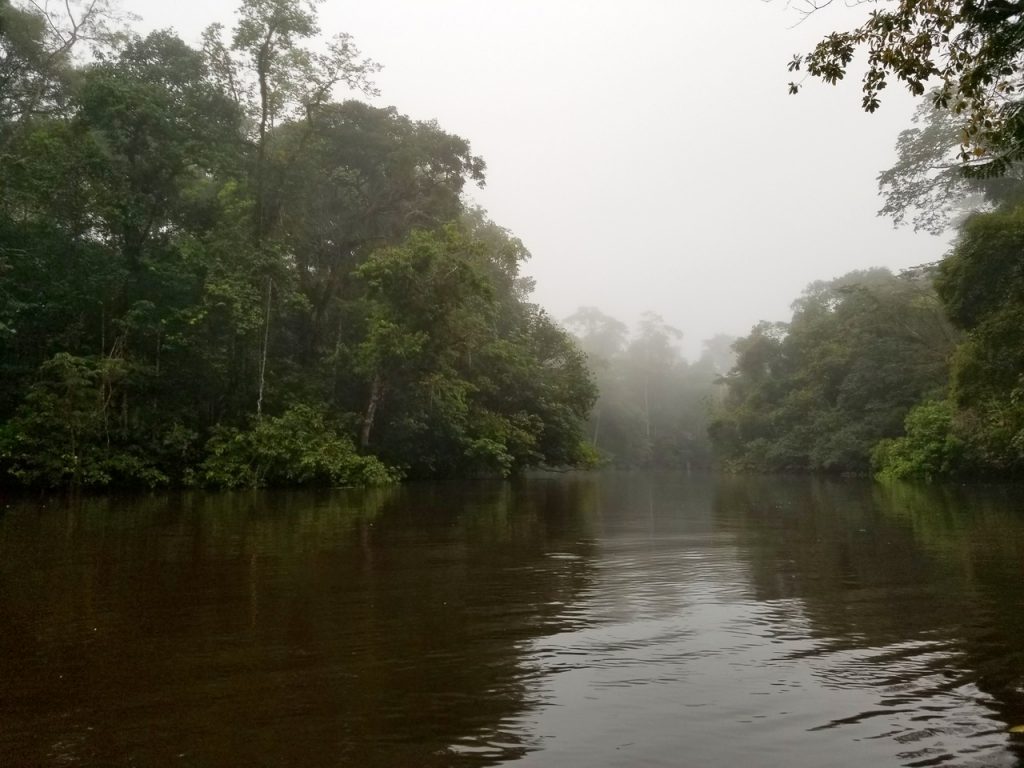 …and even river dolphins which we saw but never did catch a photo of.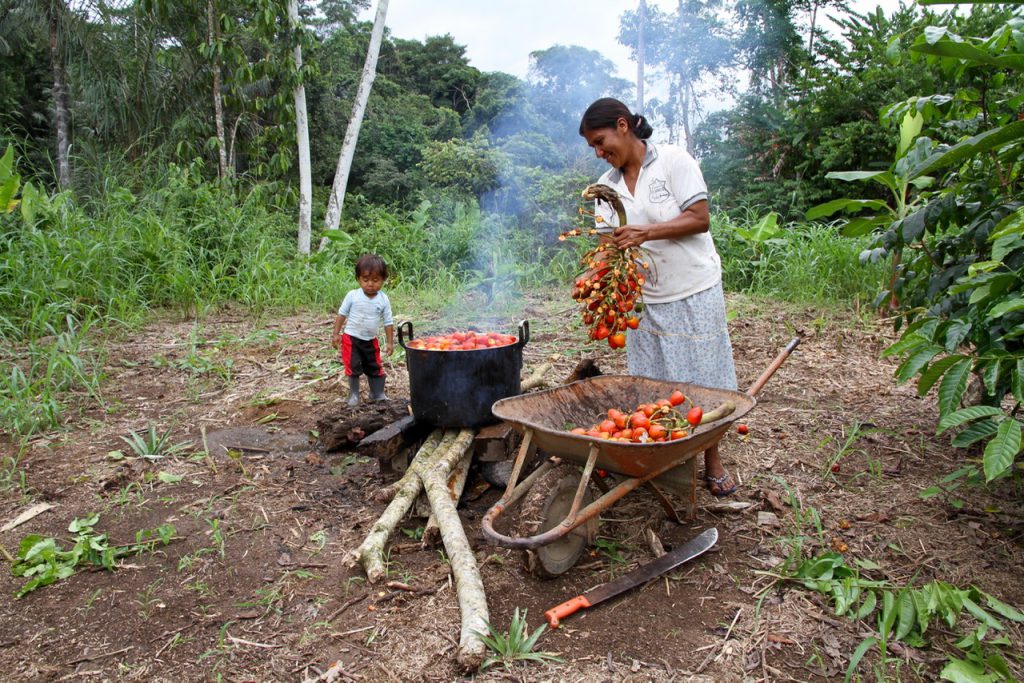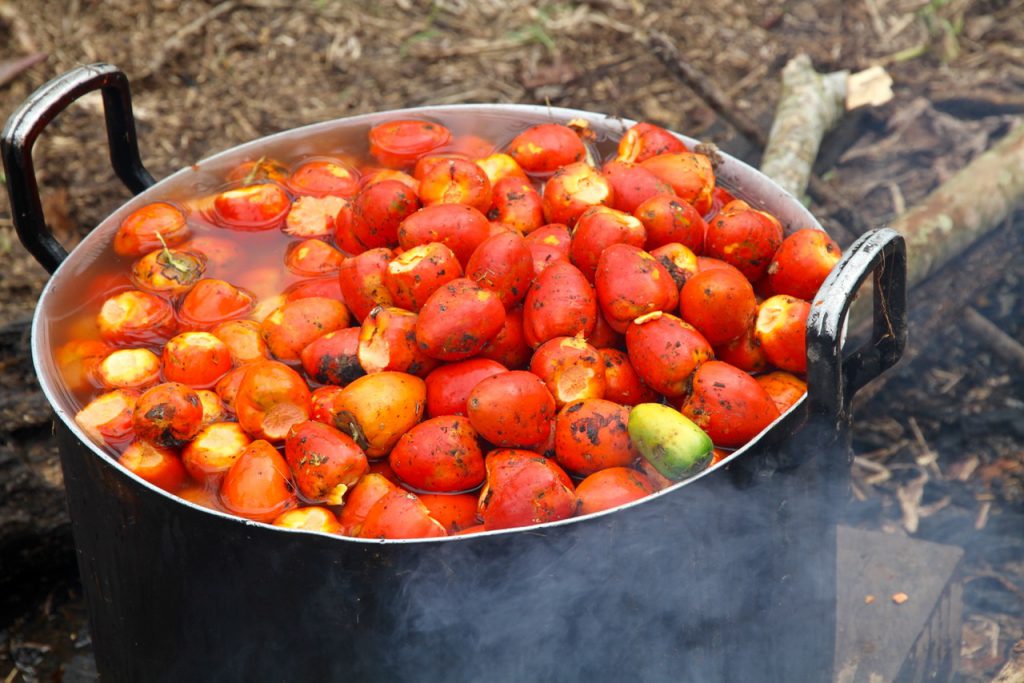 While on our Amazon adventure we also enjoyed a visit with a local family and had a chance to help make yucca bread.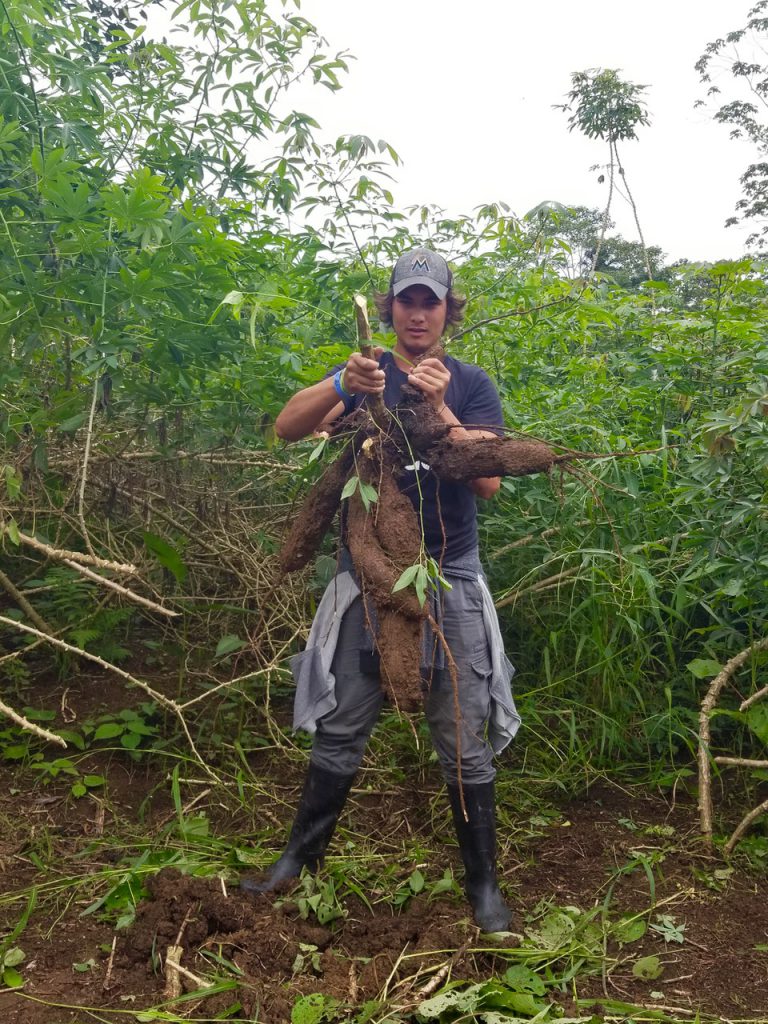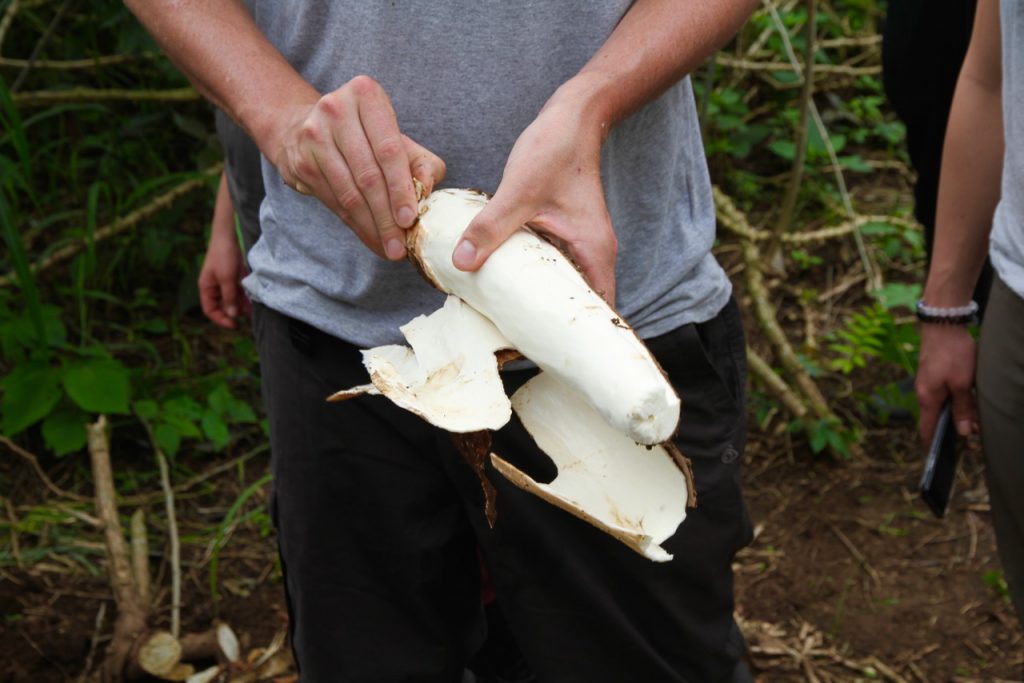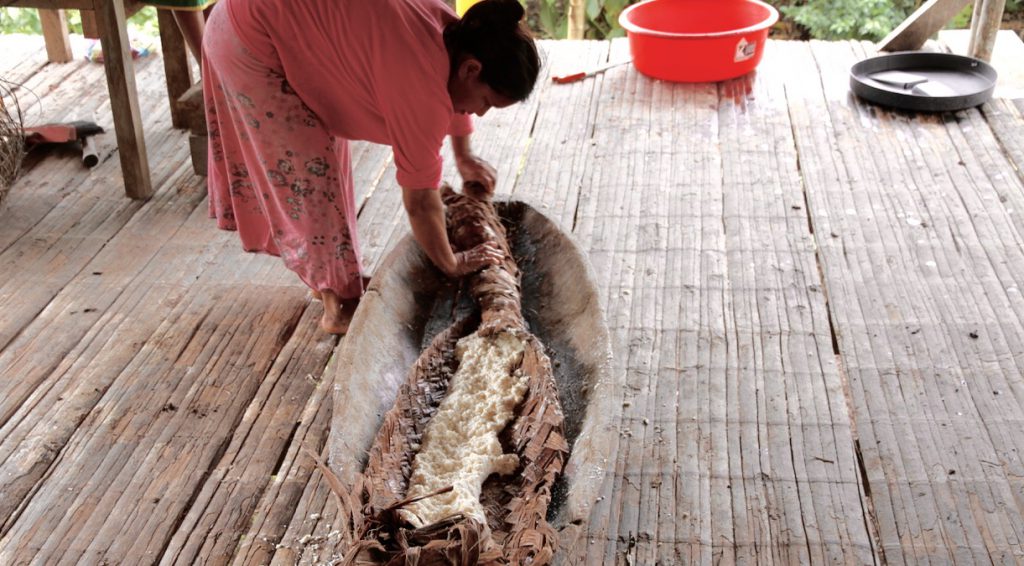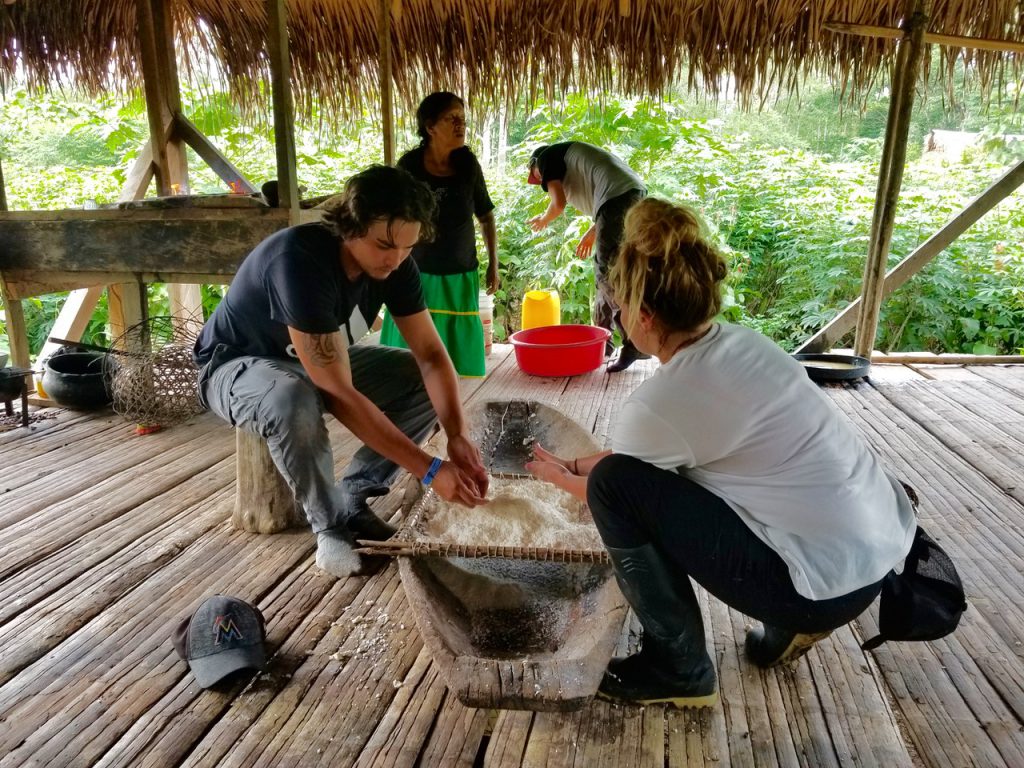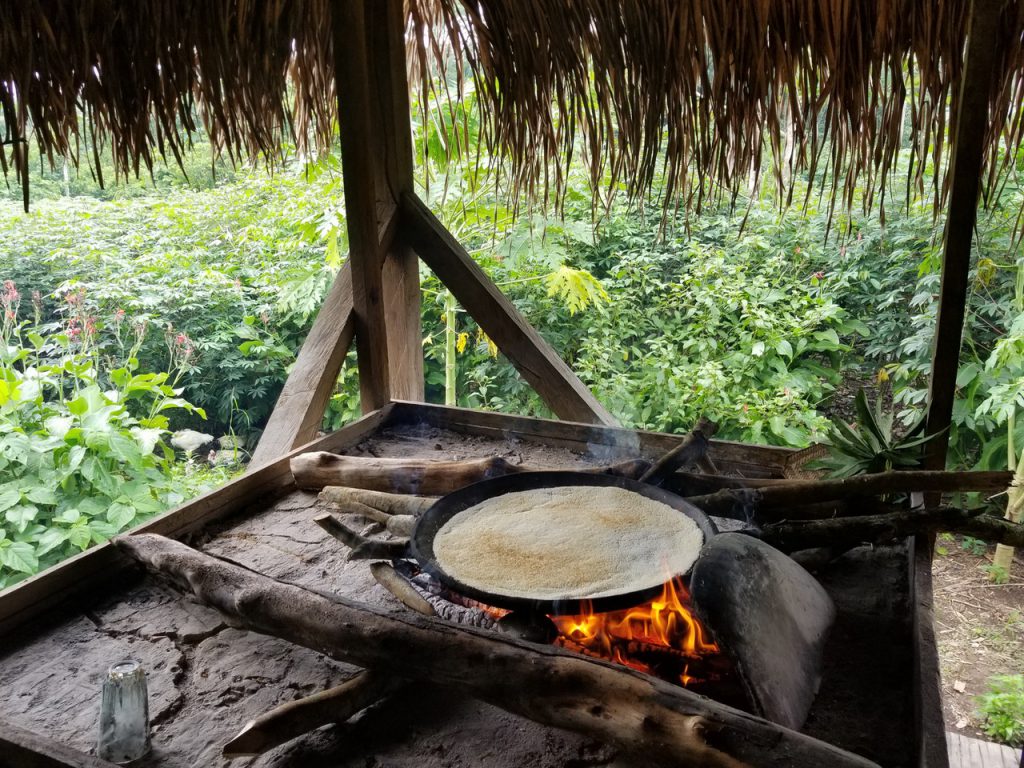 After a great four days in the jungle we retrieved our truck unscathed and headed back up and over the mountains.
One more quick stop in Quito and we were on our way South again.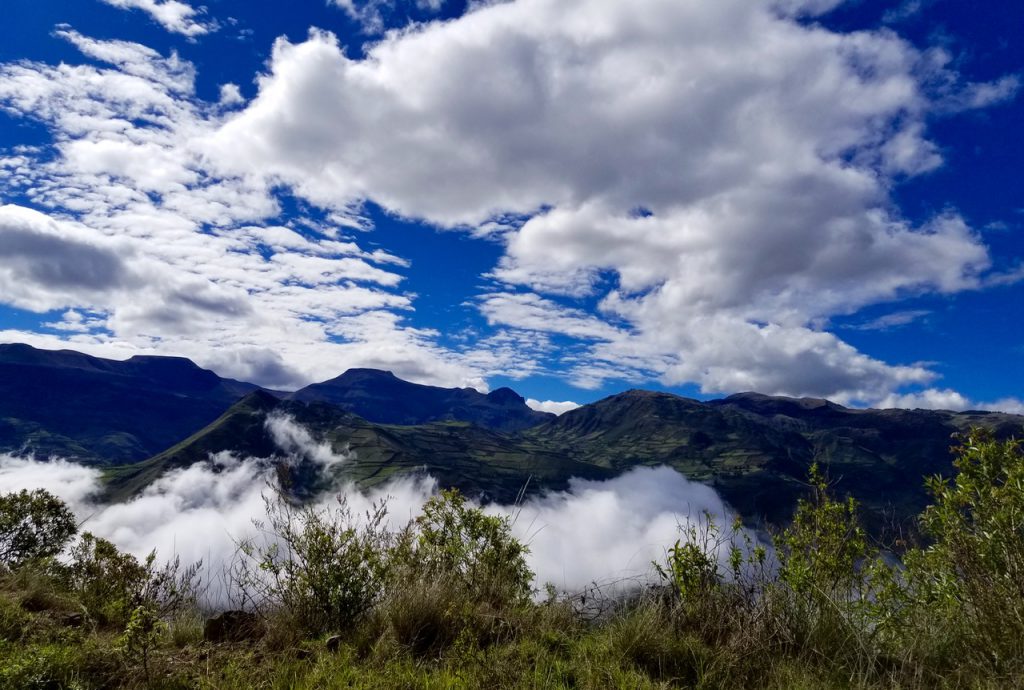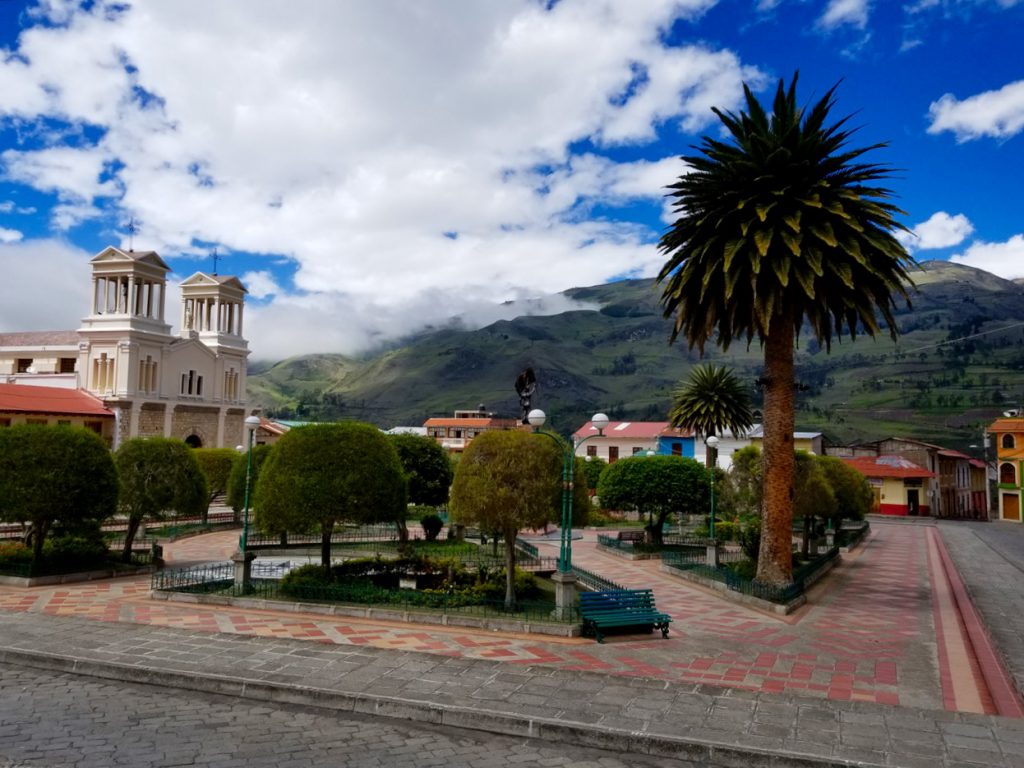 This time our destination is the town of Alausi where we will embark on another short train trip…The Devils Nose.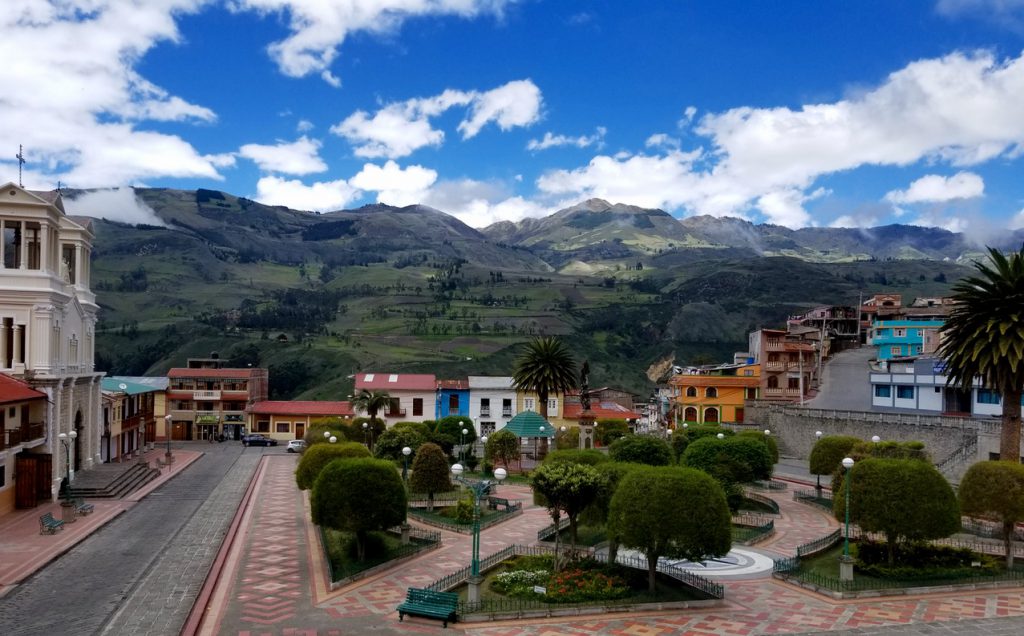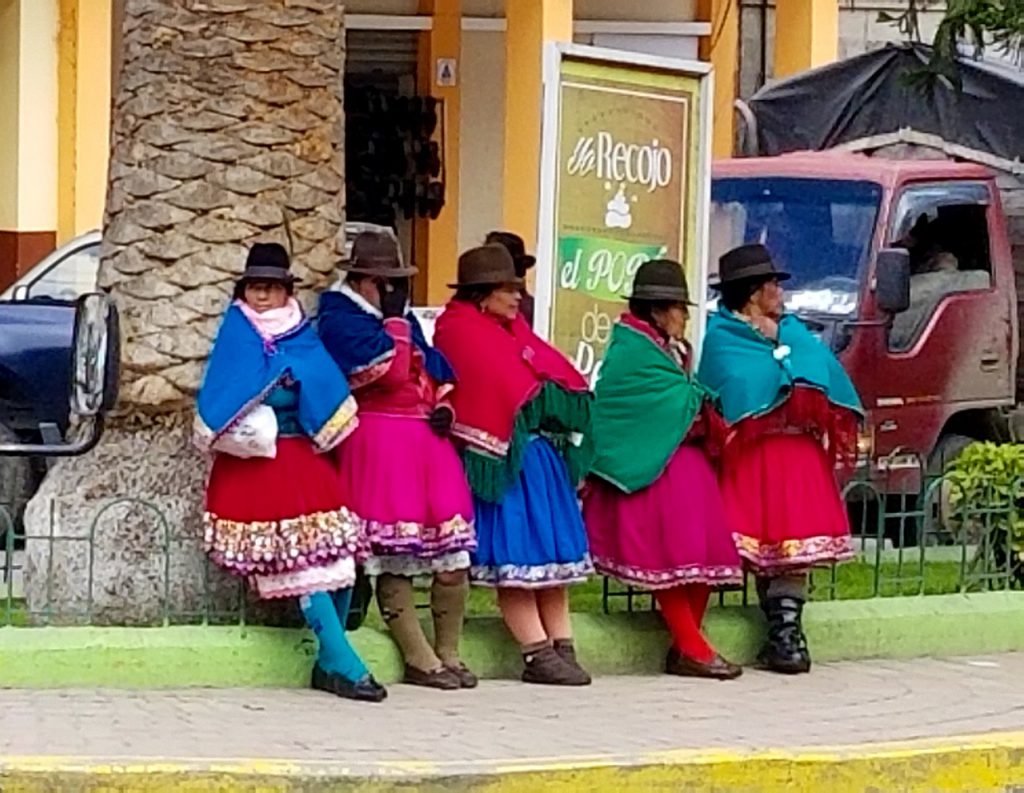 Local ladies gathering in town…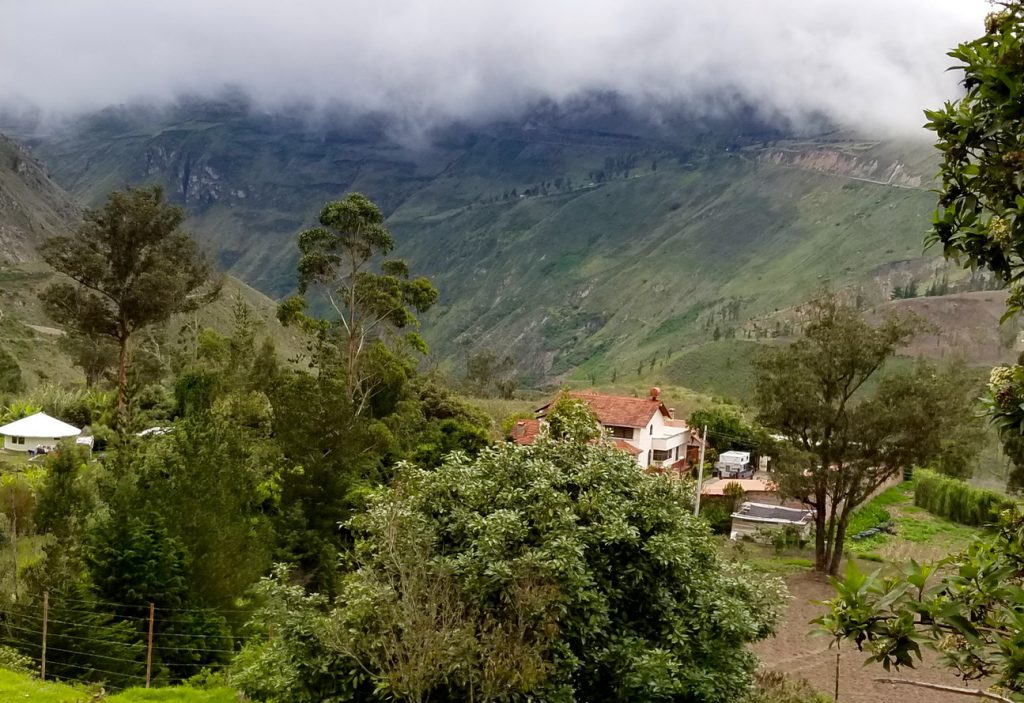 Our campsite in Alausi.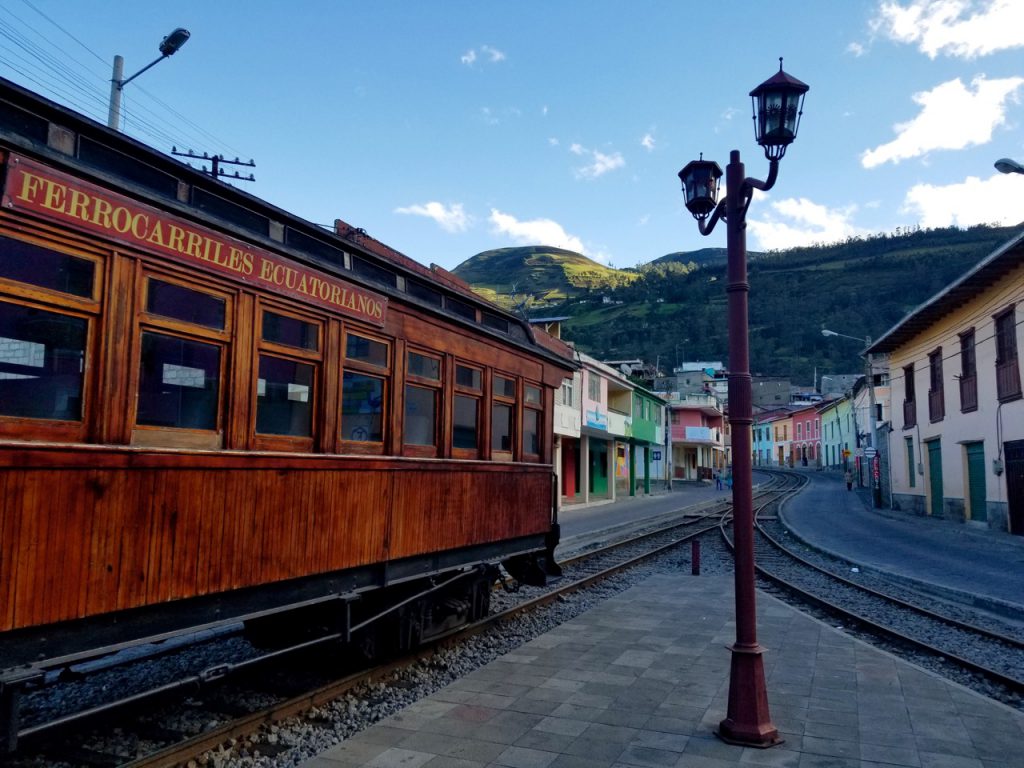 The Devil's Nose is a section of the railway that connects Quito to Guayaquil. Built over a century ago this section of track was a true feat of engineering for the time.
Carving down the slopes of the Andes the track drops 500 metres over a 12 km stretch.
A number of switchbacks are used where the train passes a junction and then backs up down the next section passing another junction and then back into forward to carry on the journey.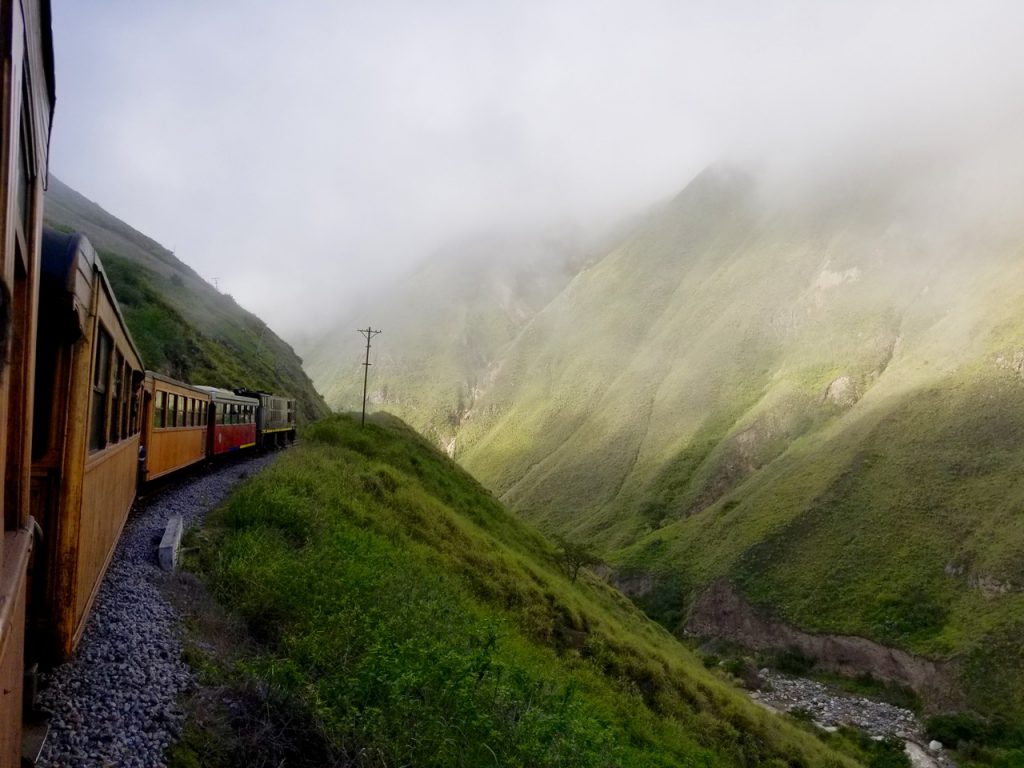 More than 4,000 Jamaicans and Puerto Ricans were brought in to build this section of track.  Approximately 2,000 of them died during its construction.
As a result the section has always been known as The Devil's Nose.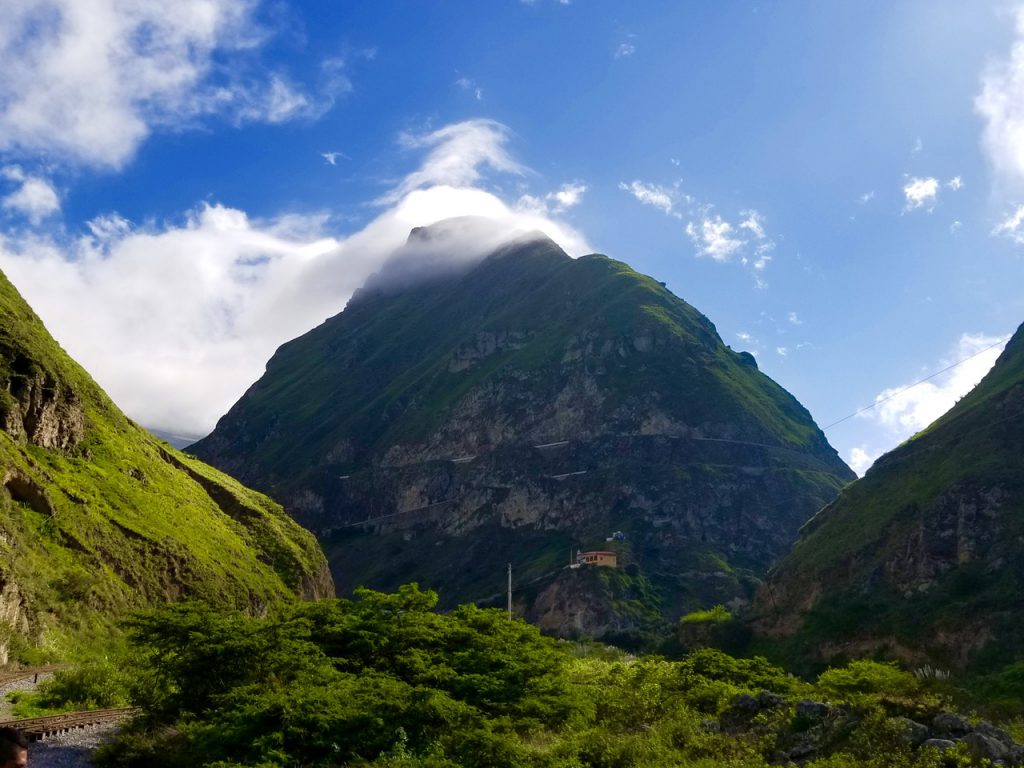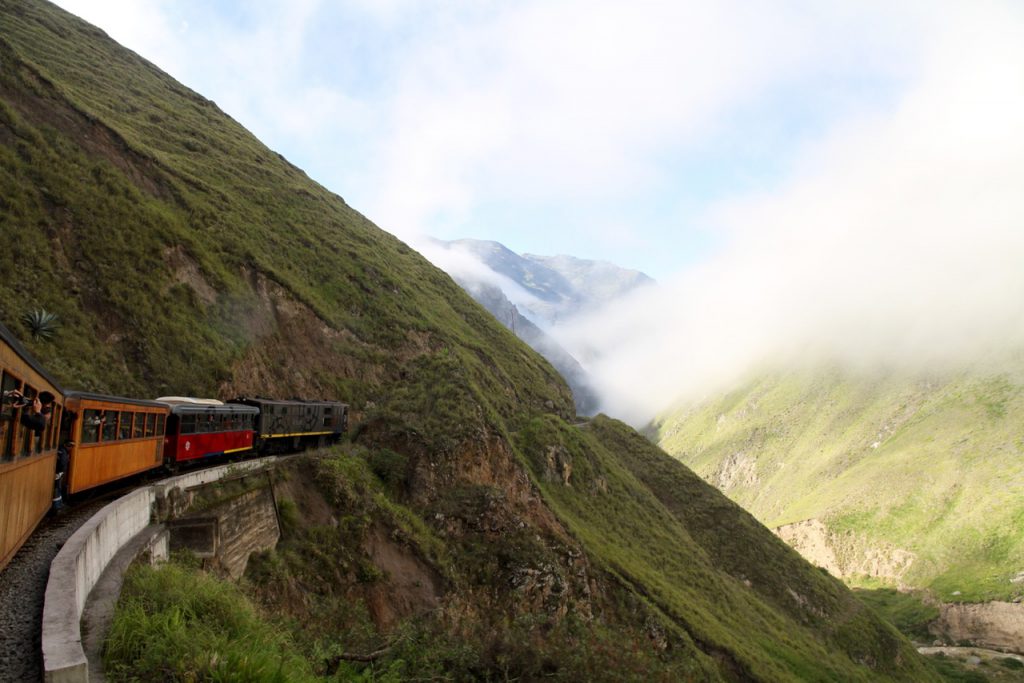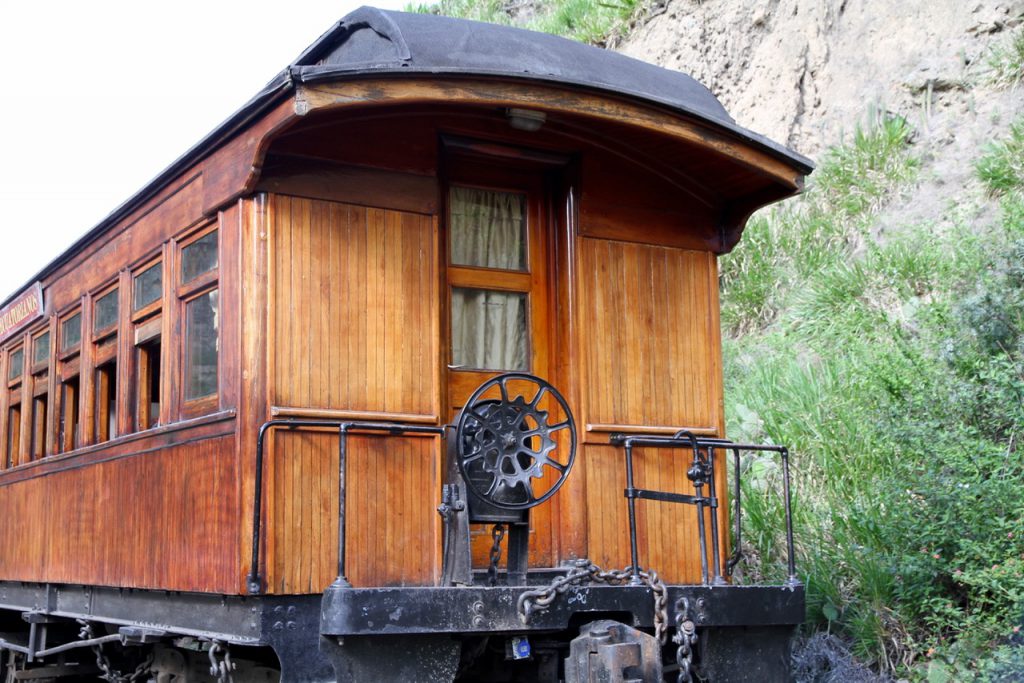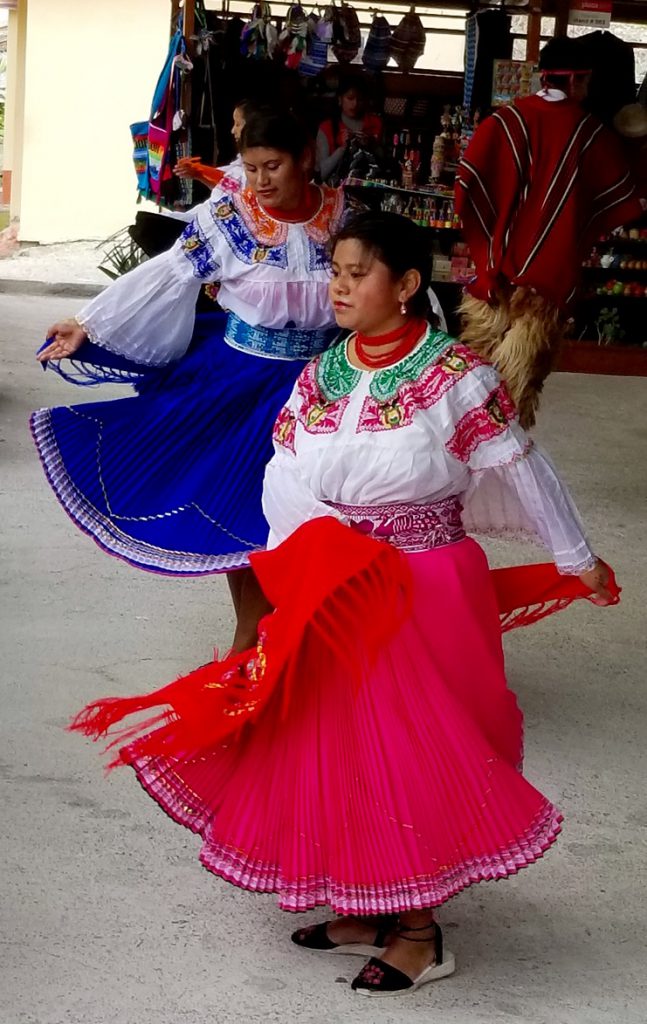 From Alausi and the Devil's Nose, we made our way to the beautiful highland Colonial city of Cuenca known for its 16th and 17th Century architecture, parks and rivers, cobblestone streets and perfect climate.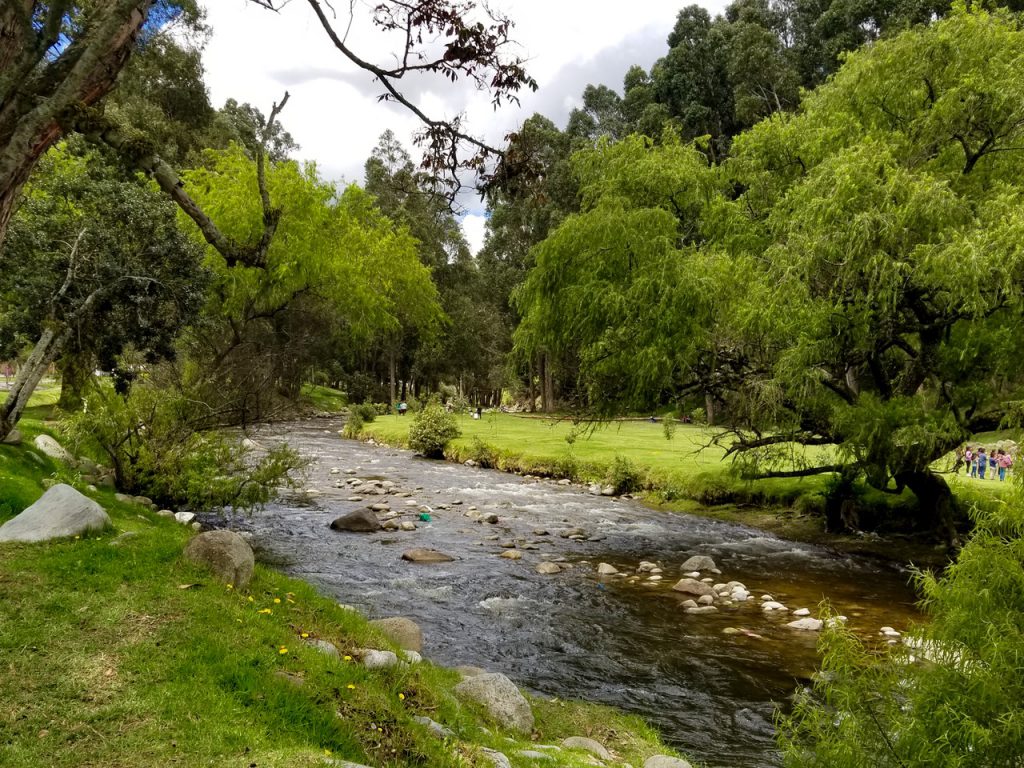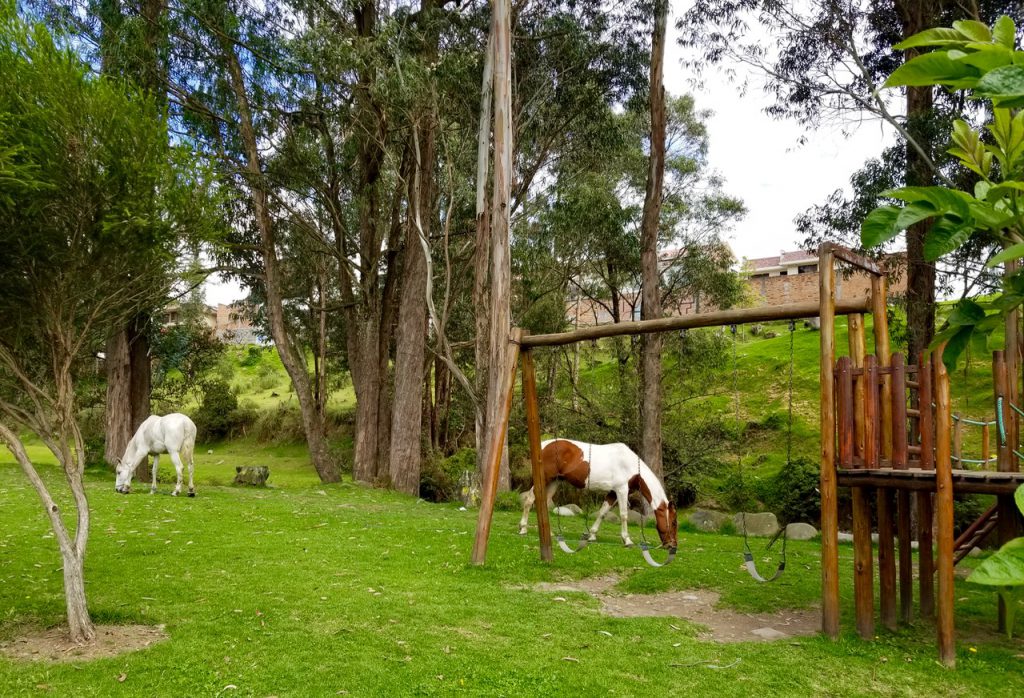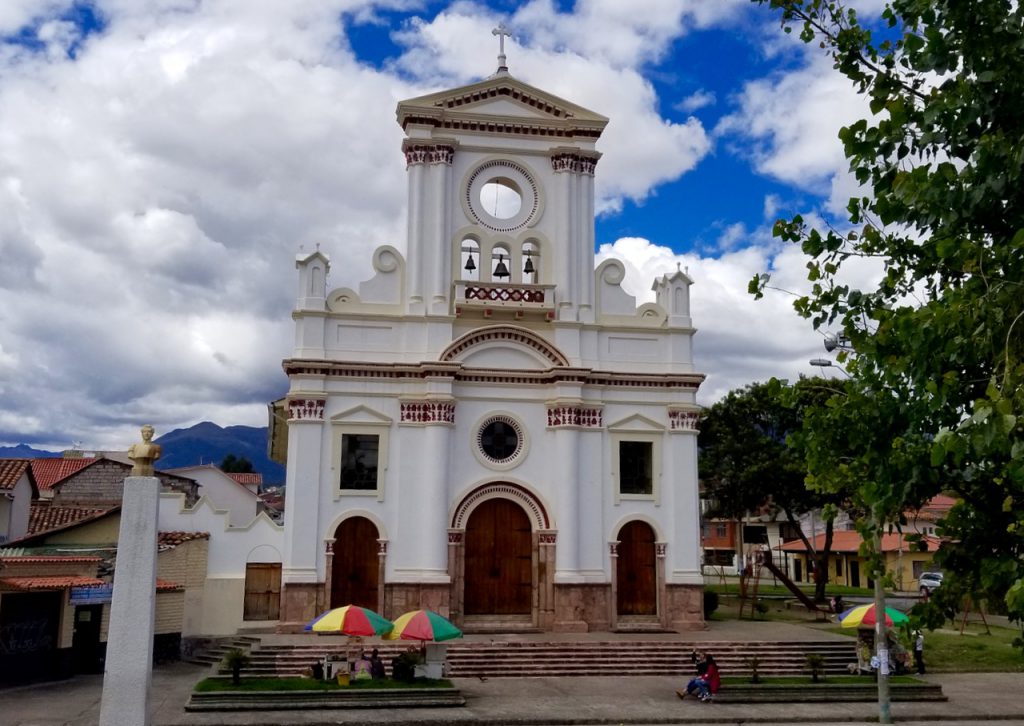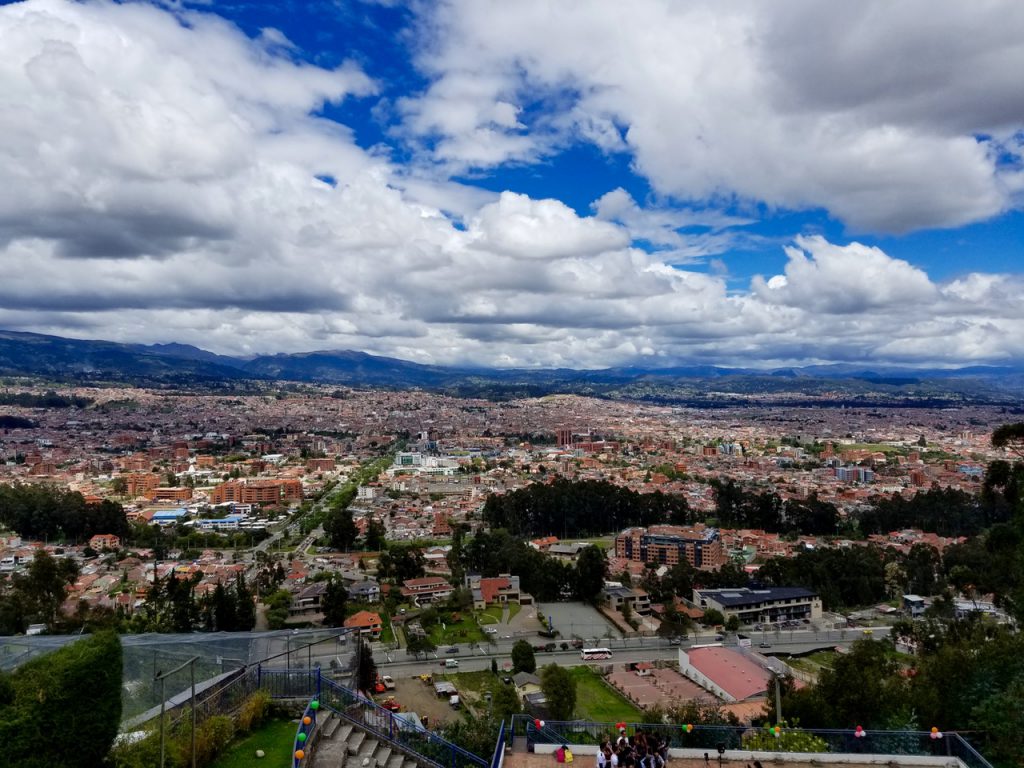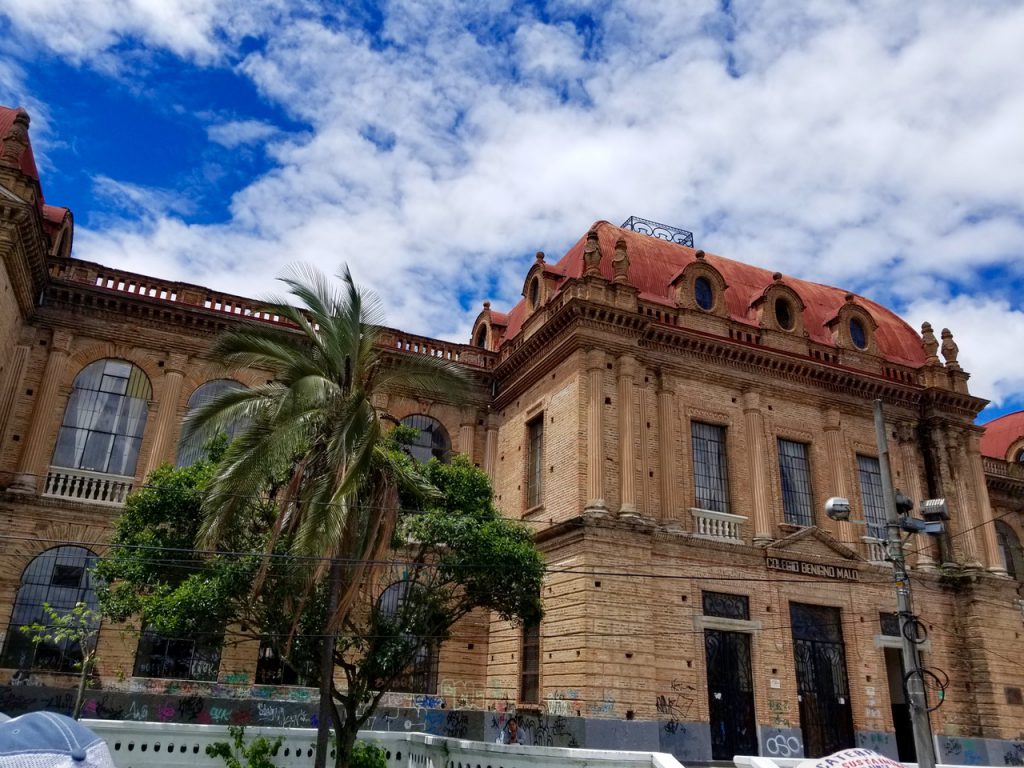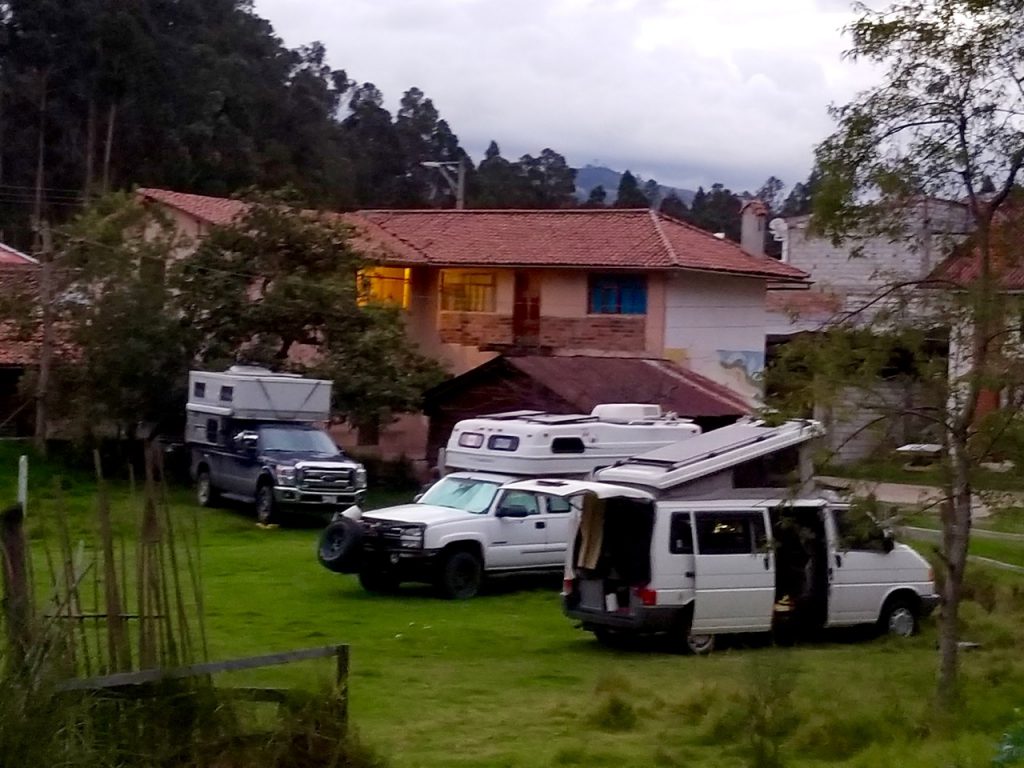 A beautiful town and another great campsite made Cuenca a tough place to pull ourselves away from.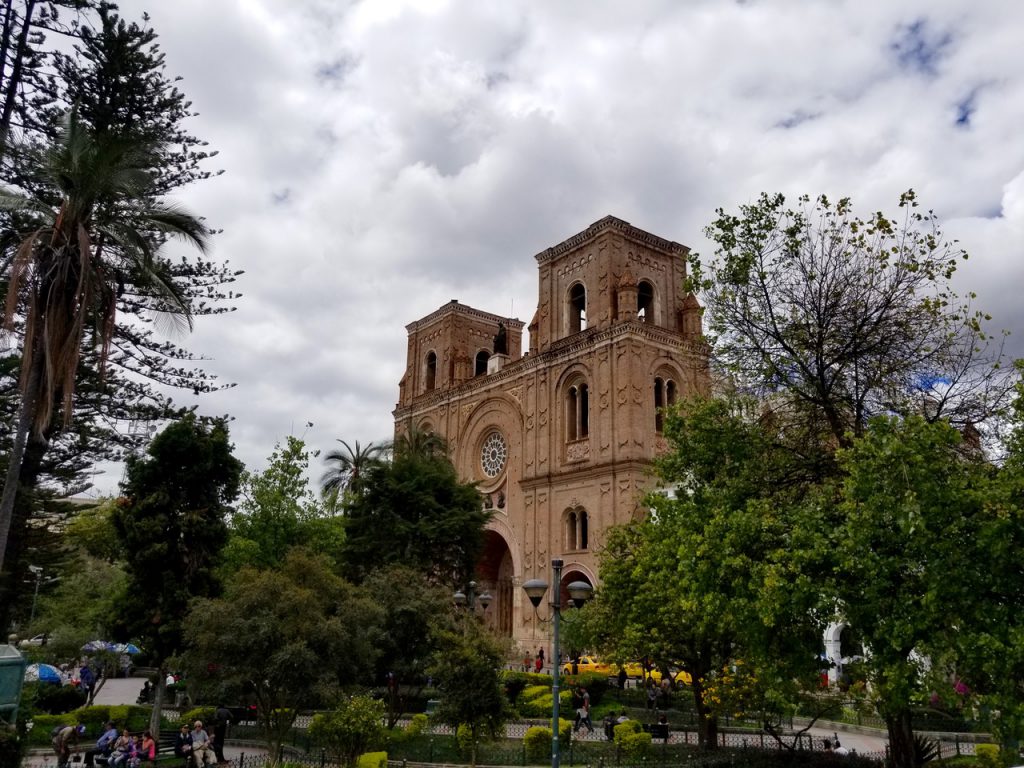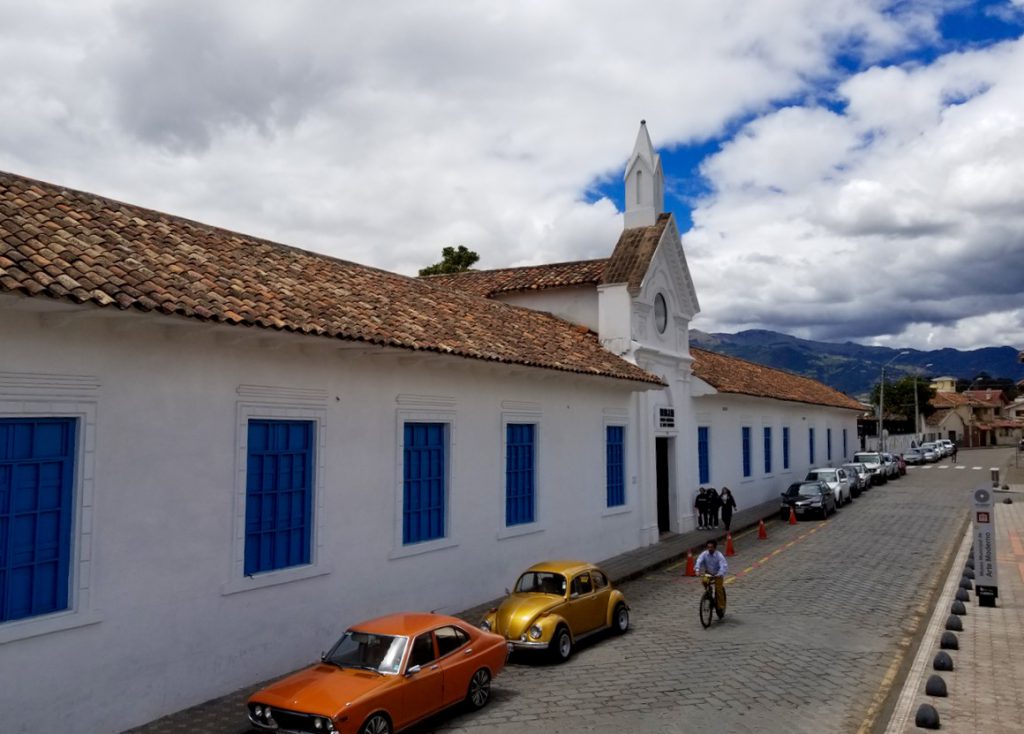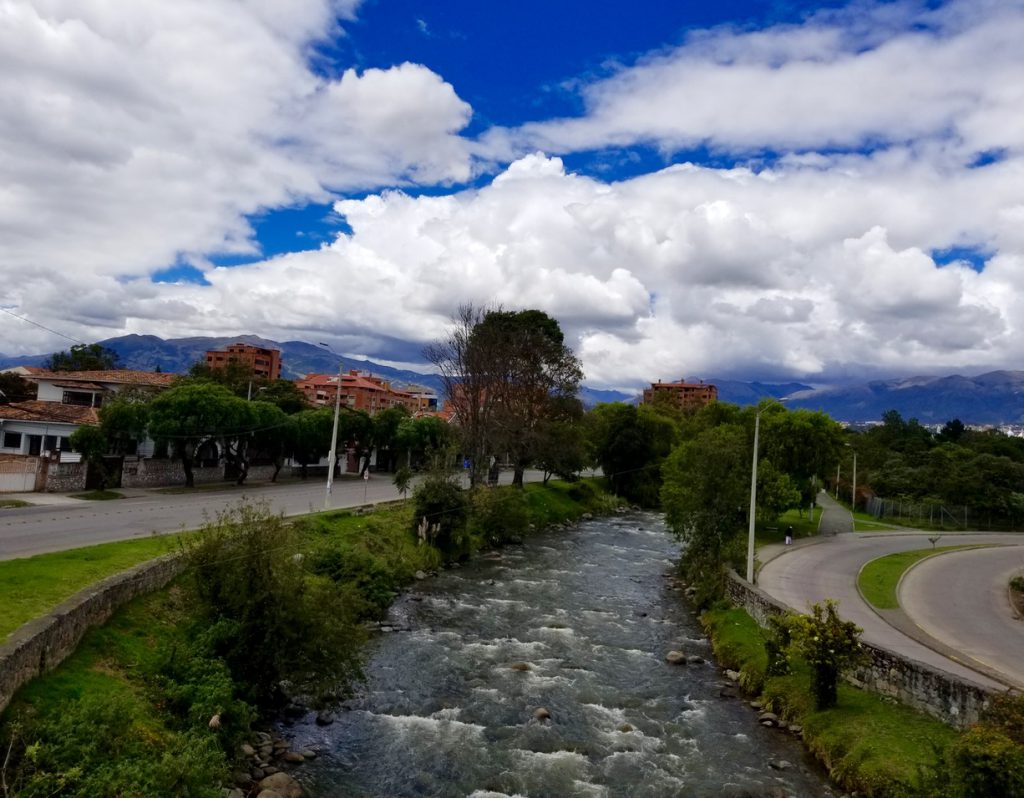 Our time in Ecuador seems to have flown by and our three month visas are just about up so we begrudgingly say good-bye to Cuenca and head out on another long drive to our last major destination in Ecuador.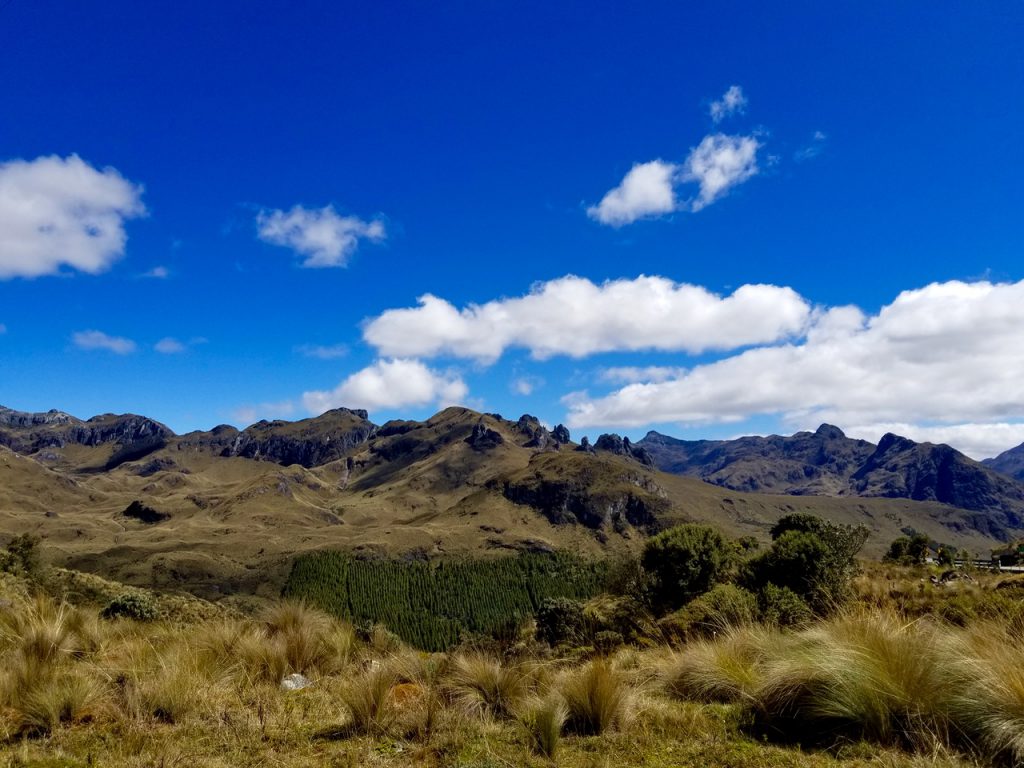 We will spend our last four or five days in Ecuador on the beaches just south of the town of Montanita.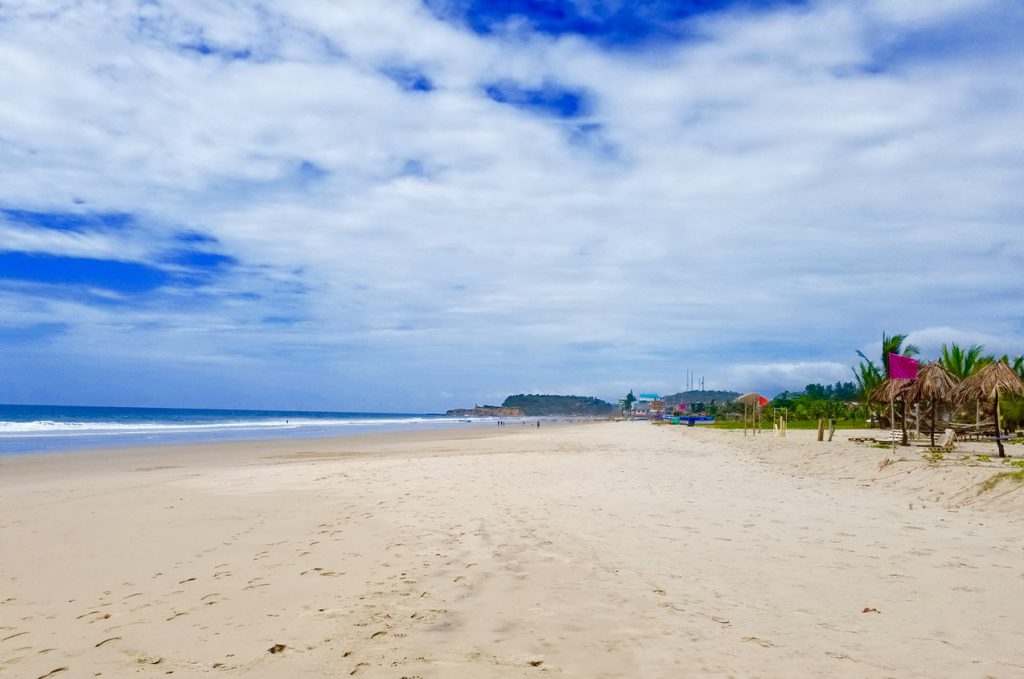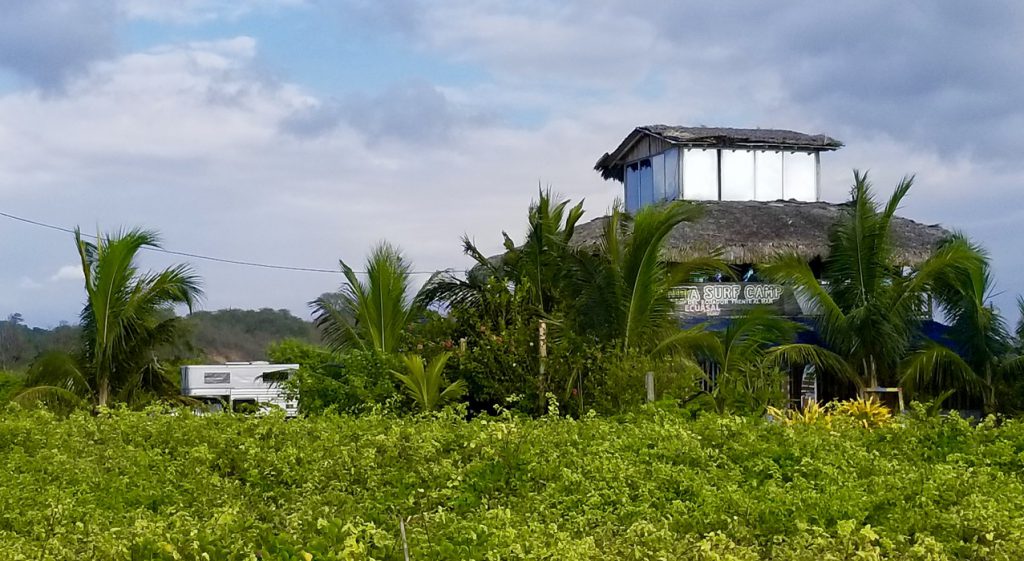 Montanita is known as a party town and didn't come very highly recommended to a couple of non surfing 47 year olds but setting up camp south of town worked just perfect for us.
A beautiful beach extending for miles made for great daily running and walking, waves of all different sizes to splash around in and town just close enough to visit the local bakery and occasional Happy Hour made this a favourite stop on an ever growing list.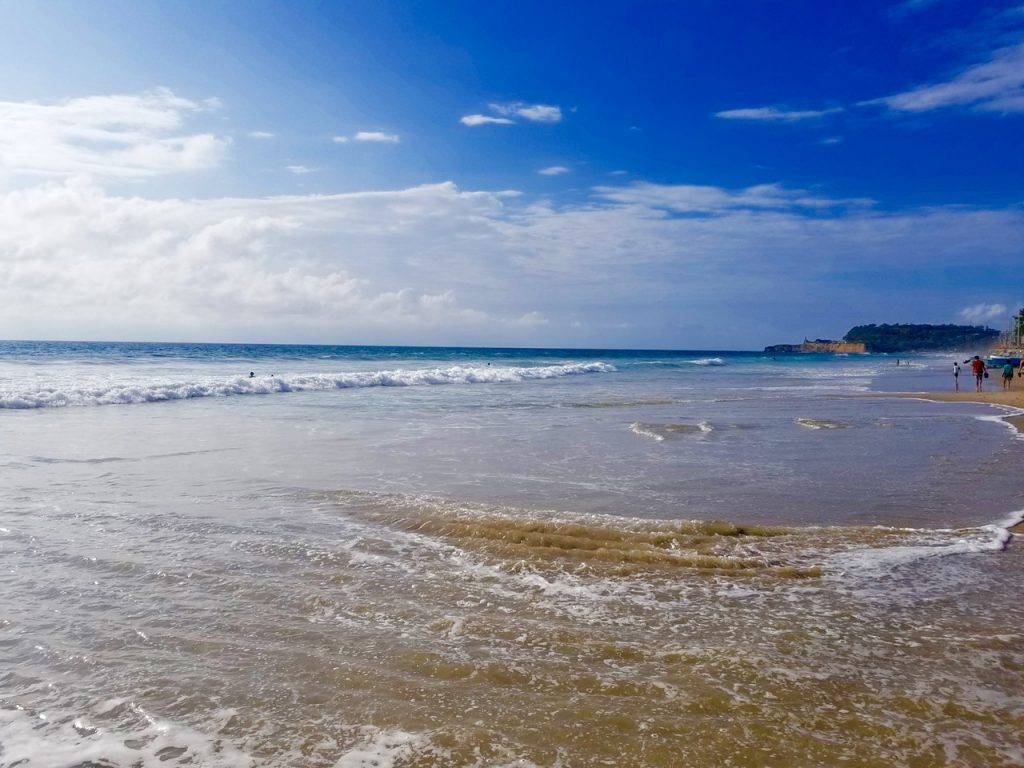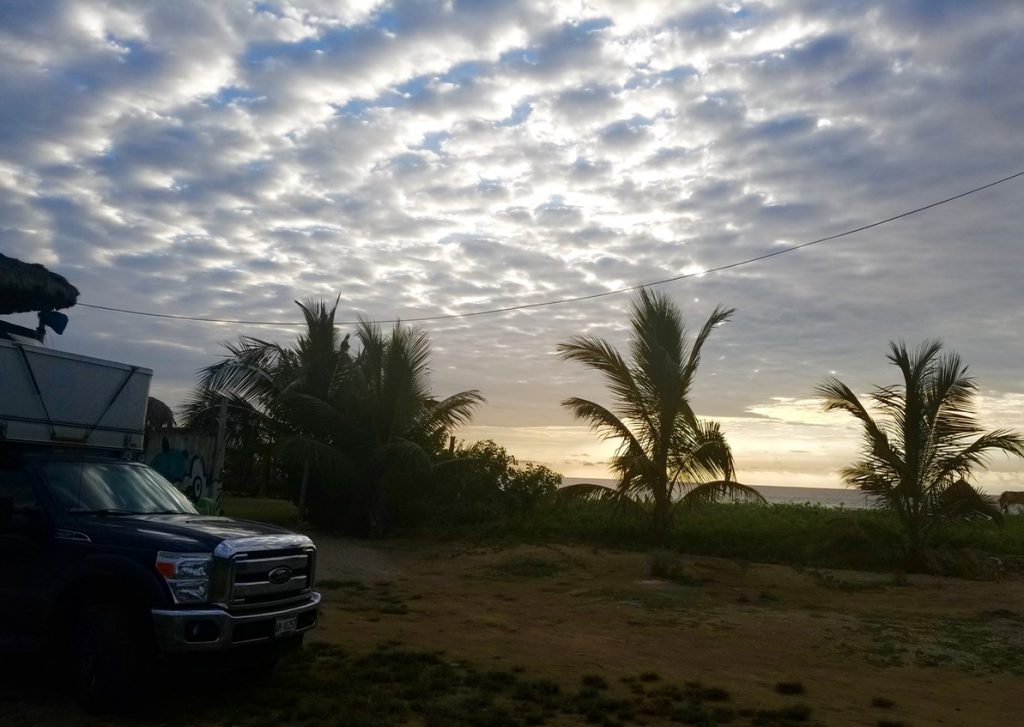 The beach was a great way to round out our adventure in Ecuador but unfortunately it's time to go.
Another 6 or 7 hour drive back through Guayaquil and down to the Peruvian border.
Ecuador has been fantastic.  The diversity of its gorgeous landscape and unique friendly people made it another top country on our journey.