The crossing from Bolivia to Argentina was a smooth process with a moment of humour thrown in.
A Bolivian policeman called us in to his office and provided us with (an unnecessary) check out authorization.
He then proceeded to ask us for a "little something" for his effort.
Sam wasn't sure what he was asking and tried to get him to type his request into her Spanish translator.
I'm certain before today he had never been asked to put his bribe request in writing and with a look of bewilderment he sheepishly waved us along.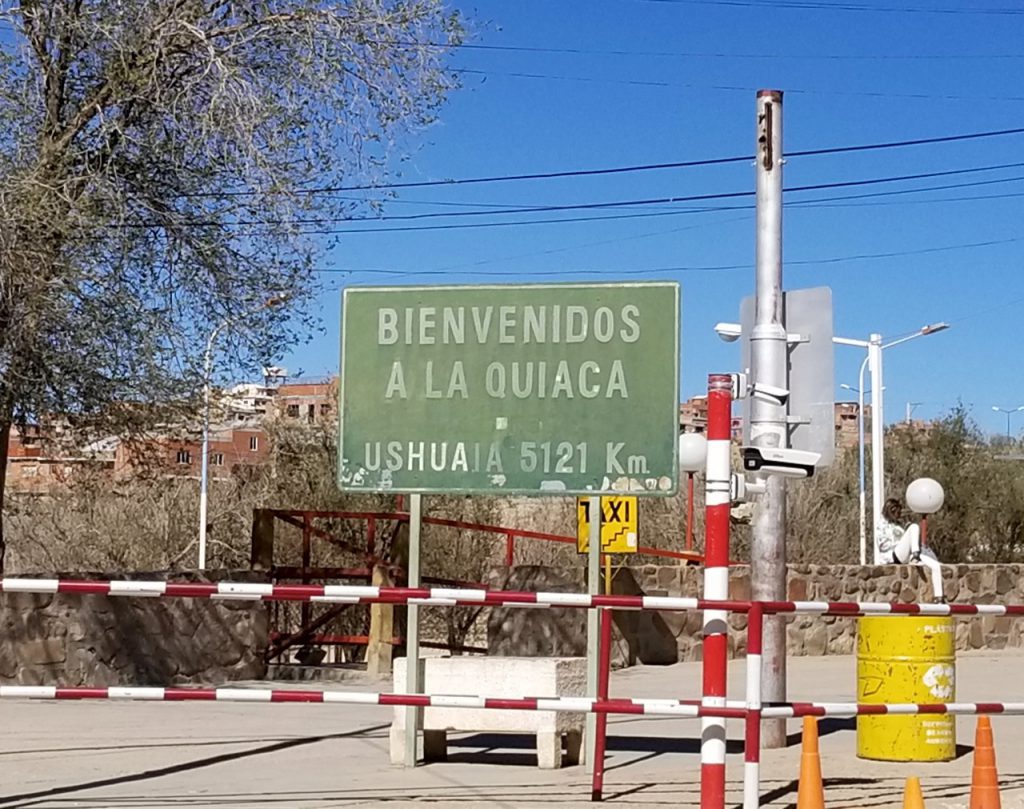 Once in Argentina, the roads quickly improved and temperatures warmed as we descended from what had been more than a month at elevations that rarely dropped below 11,000 feet (3,353 metres).
Our first big stop in the country was the Northwestern Provincial capital of Salta, a charming colonial town with preserved cobblestone streets and Spanish architecture.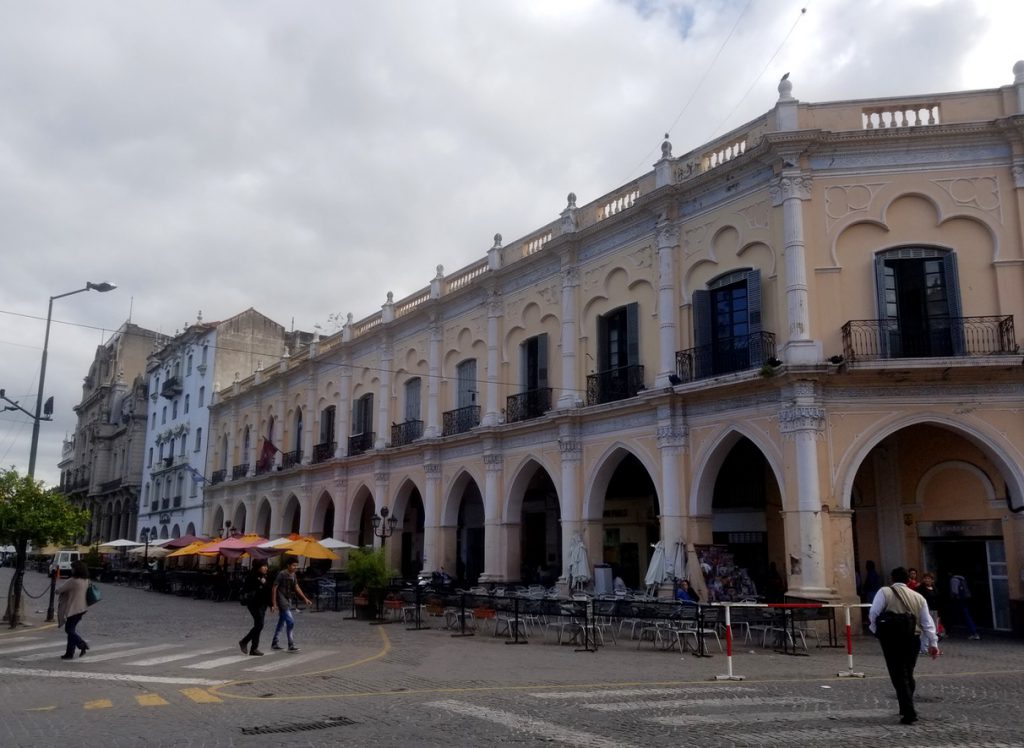 …but we couldn't get past the food.
Gorging on delicious empanadas, fantastic cuts of beef, homemade pastas and wonderful bottles of wine is how we would spend the next few days.
Argentina's recent currency devaluation also meant these local delights were to be had super cheap!
As such, Salta was a great spot to celebrate Sam's birthday with our friends Phil and Joe.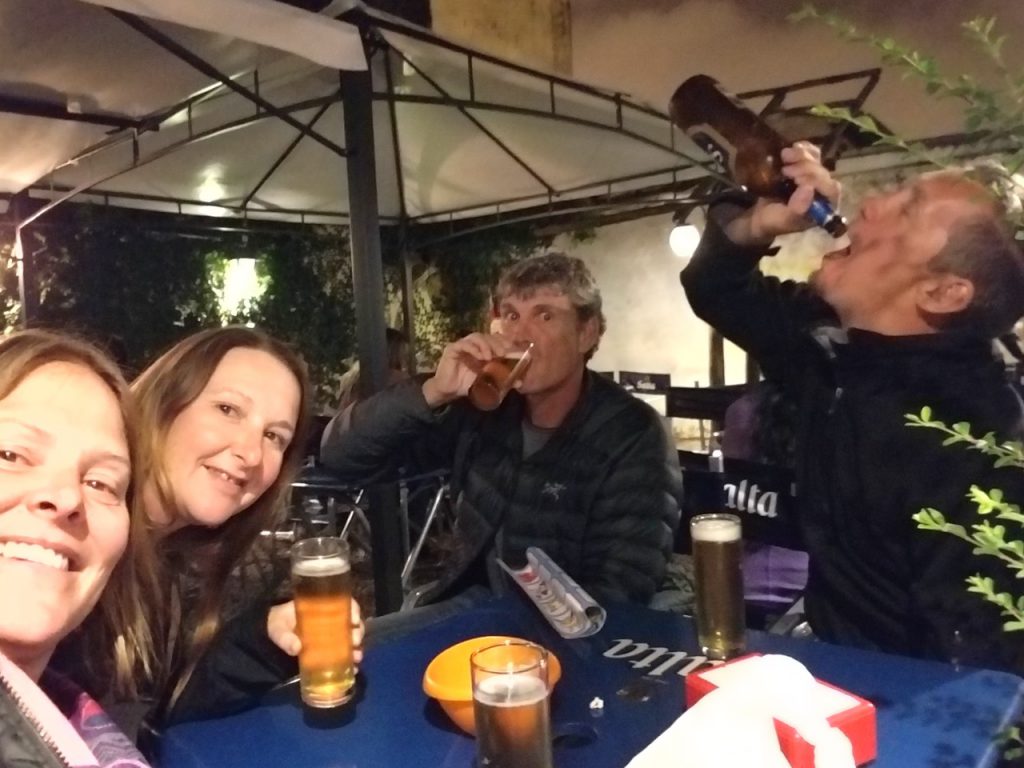 The wine in Salta comes almost exclusively from the nearby wine region of Cafayate.
Not as historically renowned as the Mendoza region further south, wineries in Cafayate are now gaining noteriety around the world for their high altitude malbec, cabernet sauvignon and tannat reds and the white grape exclusive to Argentina, Torrontes.
We had to go.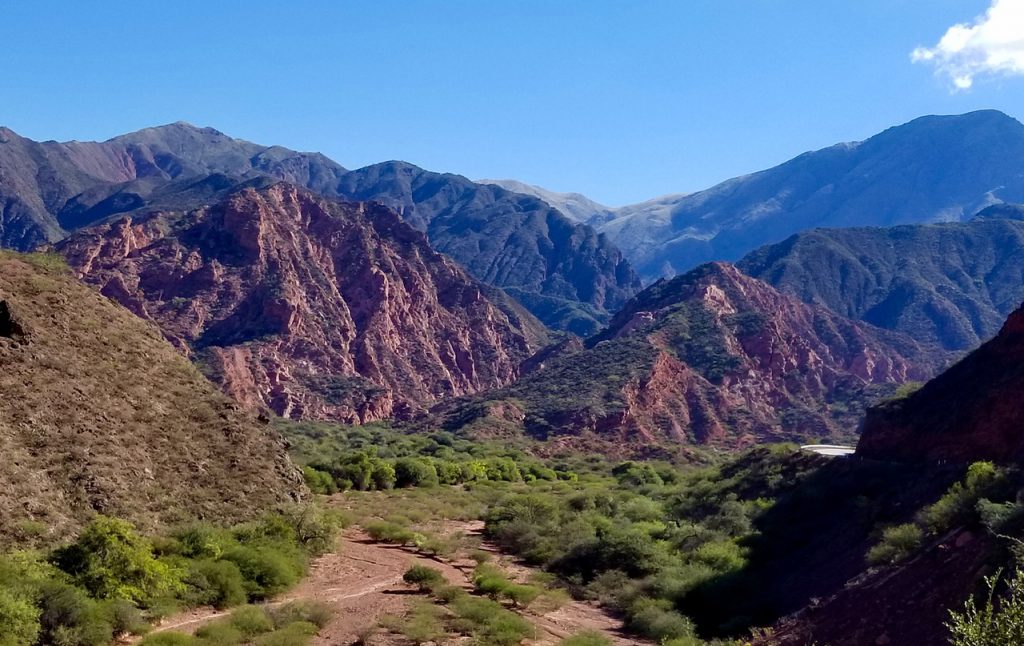 Another spectacular drive through Butch Cassidy country.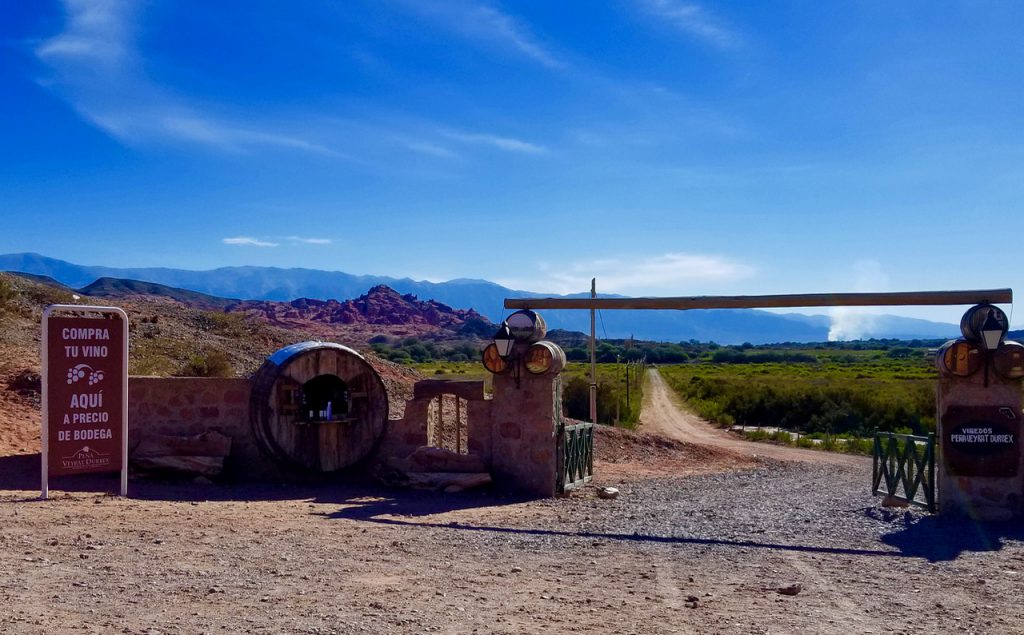 Cafayate turned out to be a much lower key town than we had expected.
We arrived in town in low season which meant there weren't any people around and there wasn't much to do other than …taste wine.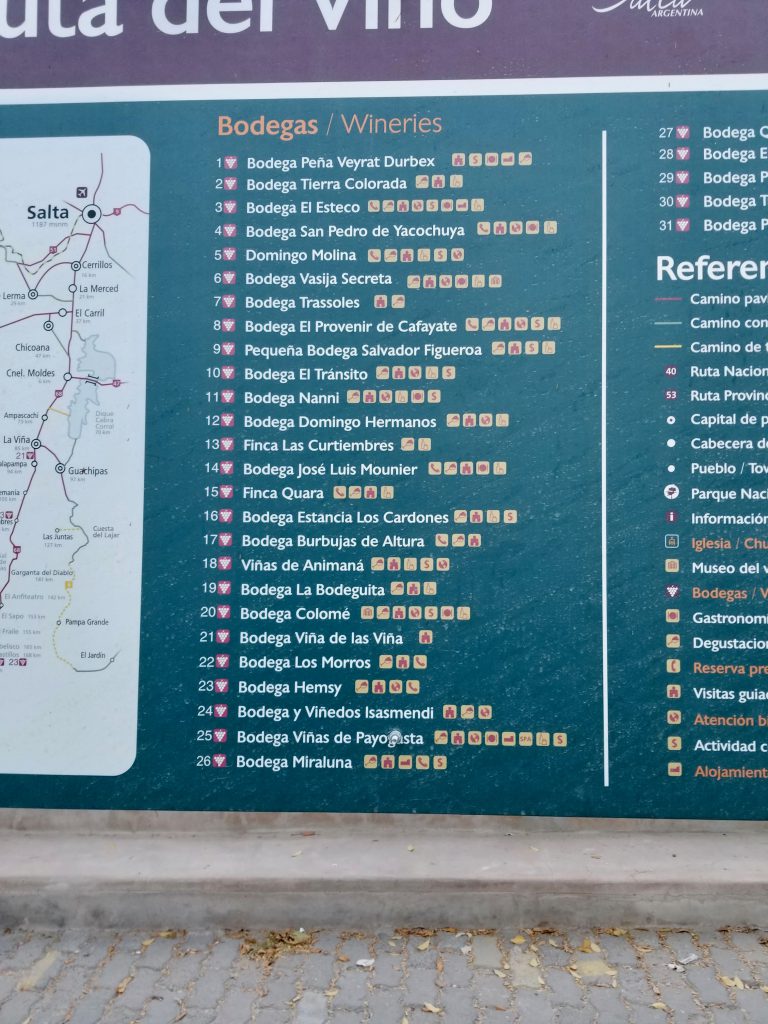 With over 31 wineries in and around town we had our work cut out for us.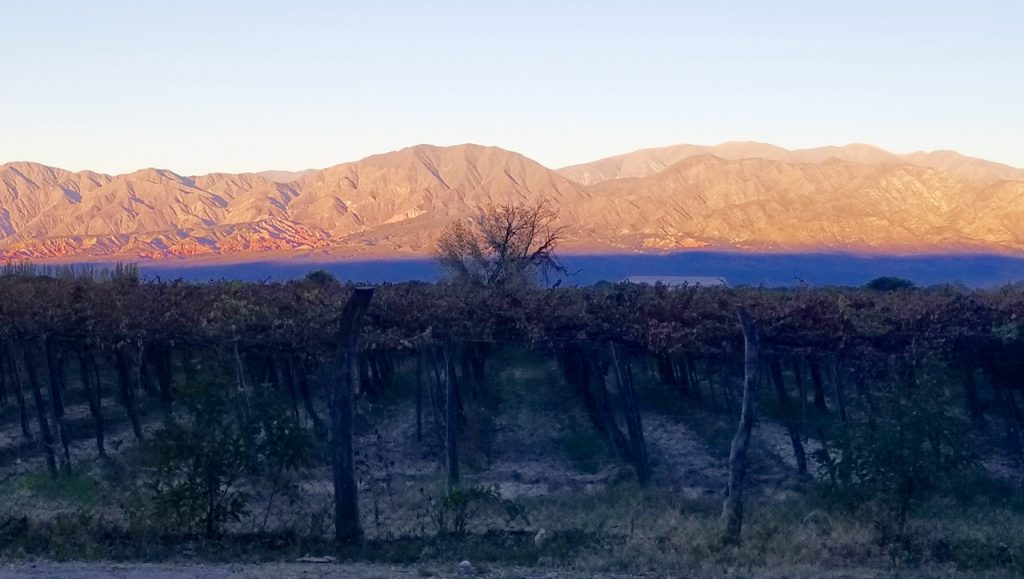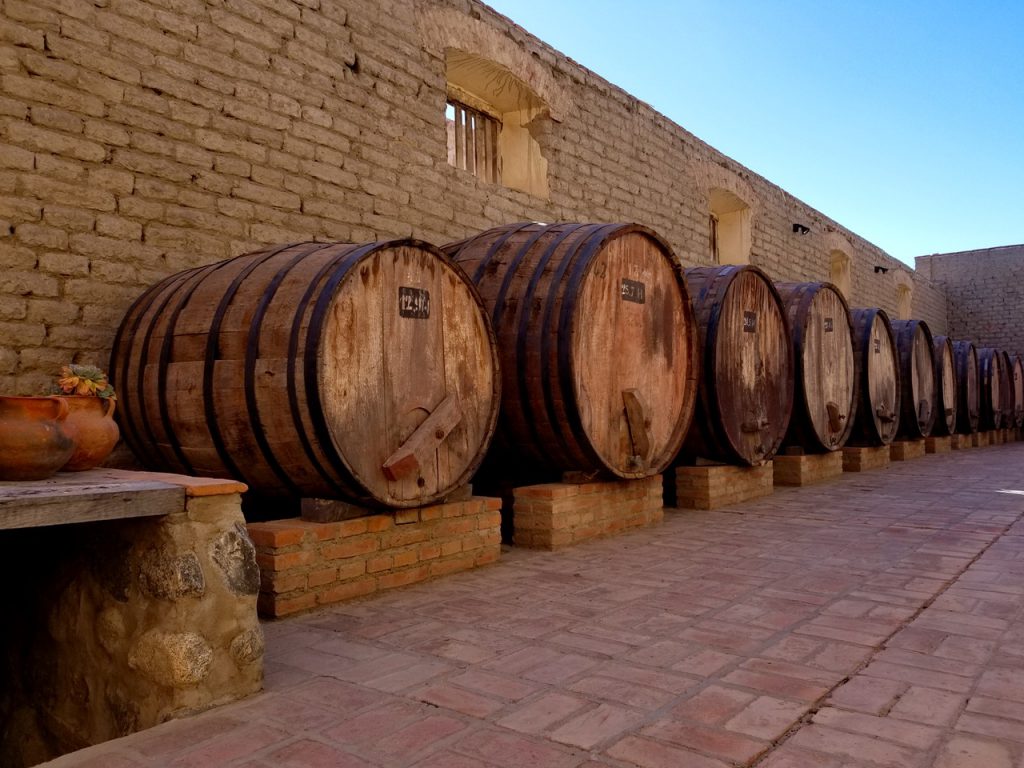 Bodega El Porvenir de Cafayate was one of our favourite stops.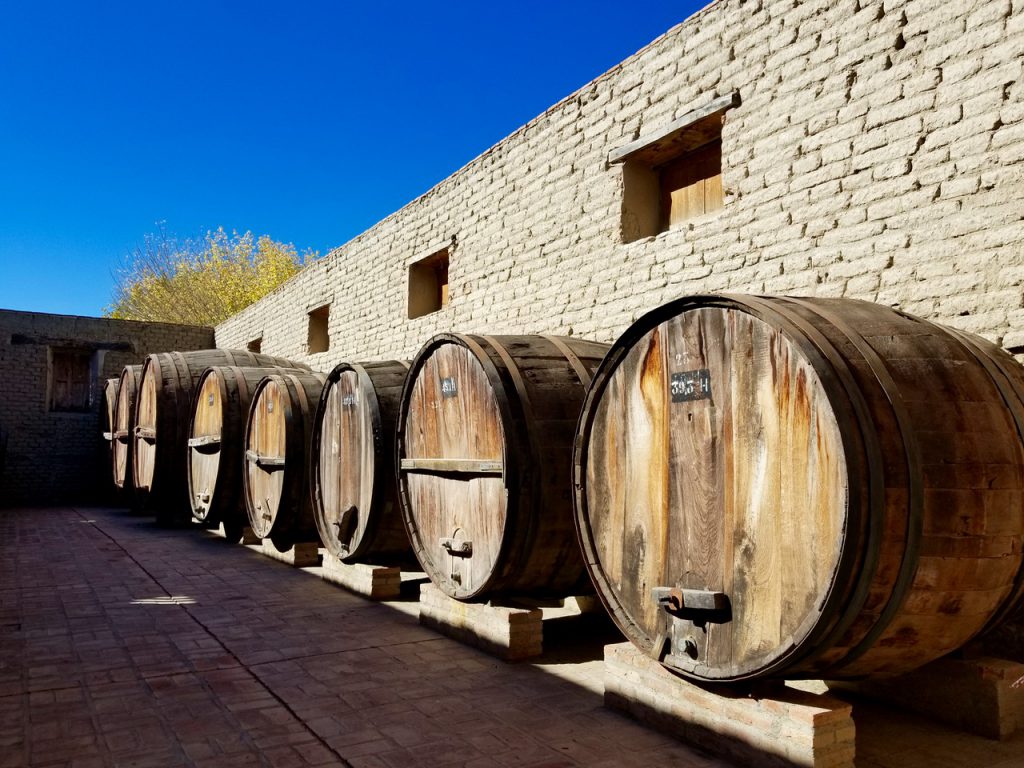 After saying our good byes to Phil and Joe who were making a big push south before wrapping up their 2 year journey, we headed towards Argentina's second largest city, Cordoba.
Cordoba is a beautiful old city with Colonial Spanish architecture, modern leafy suburbs…
…and an amazing local market.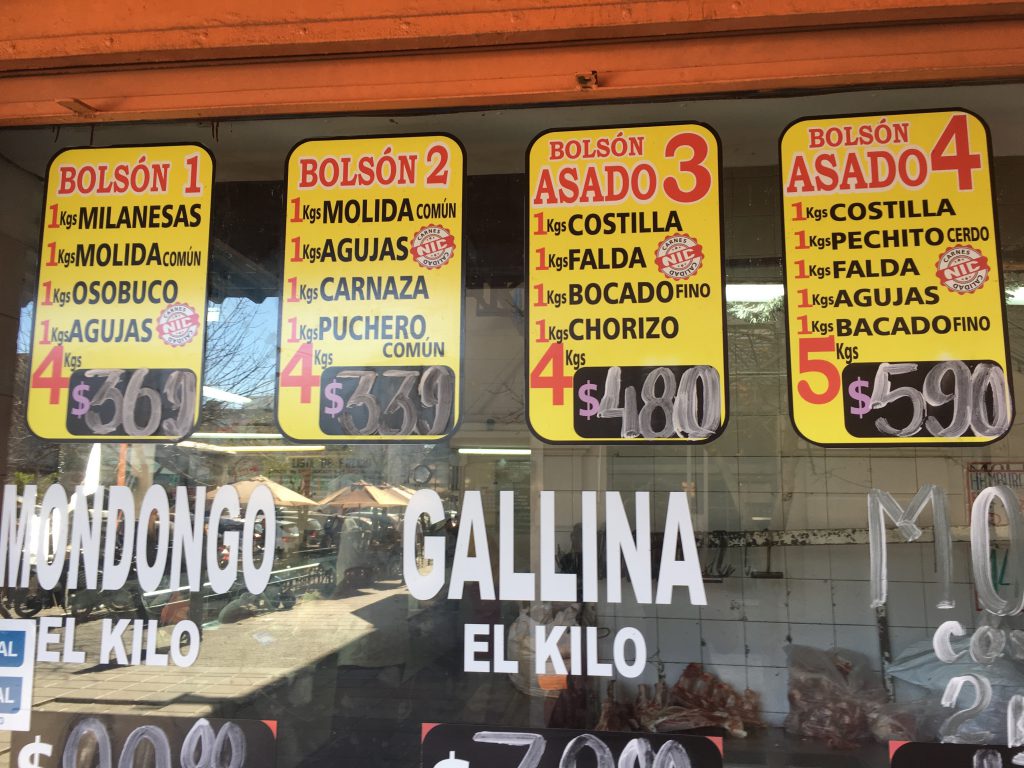 What a great idea.  The local butcher putting packages of meat together for the grill.
The first bolson (package) is made up of:
1 kg Beef milanese or cutlets
1 kg of ground beef
1 kg of beef shank
1 kg of Chuck roast
The exchange rate at the time of the photo was 40 Argentinian pesos to the US dollar….Wow!
Sundays in Cordoba are time for a lively artisan market and an evening of Tango in the streets.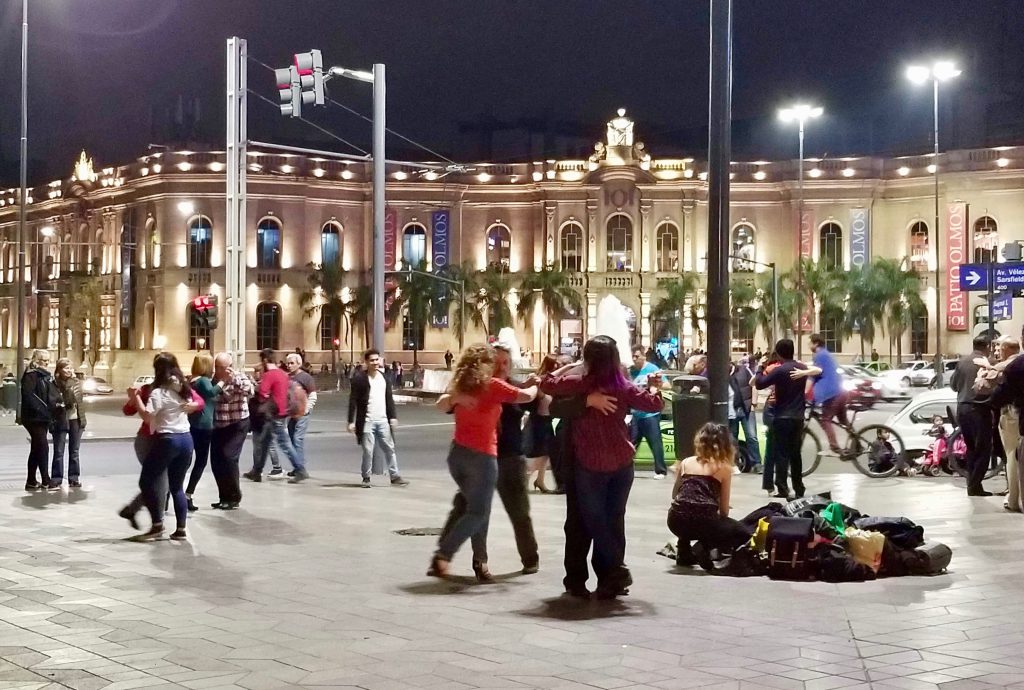 Being in the Southern Hemisphere, seasons are the opposite of home in Canada and as such the South American fall was upon us as we traveled through Northern Argentina.
Not really being interested in heading further south and experiencing Ushuaia and Patagonia in the depths of winter we decided it was a good time to fly home for a visit.
So, from Cordoba we headed east towards Uruguay where the Customs authority permits us to leave our vehicle while we fly out of the country.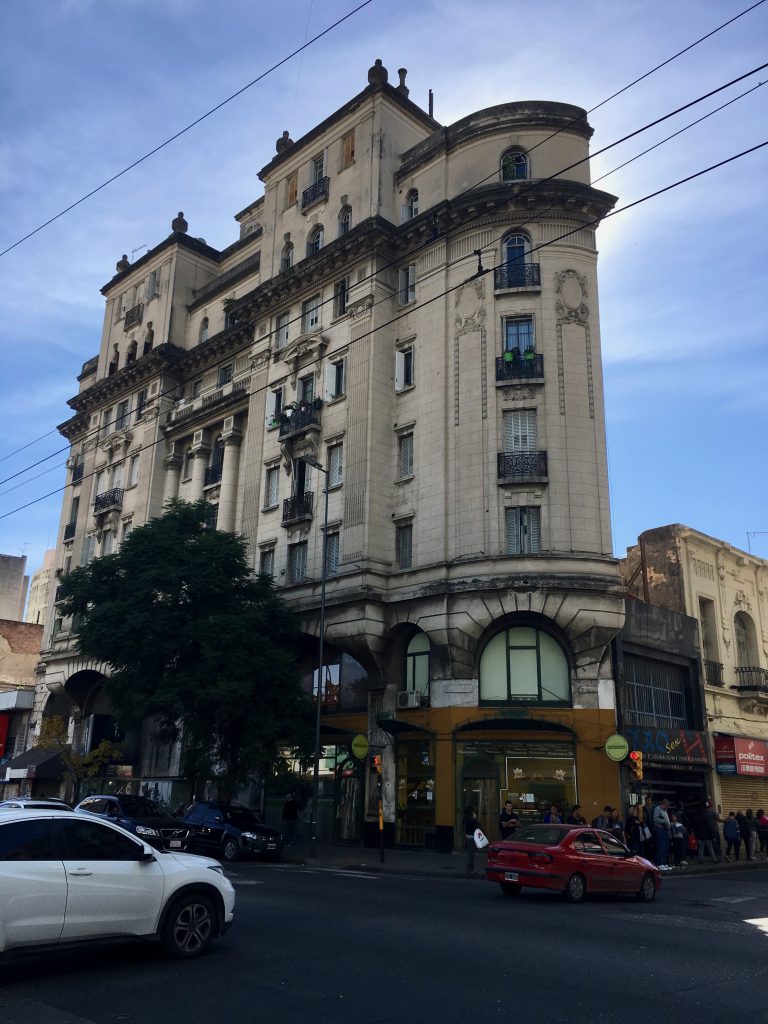 On the way east we passed through the port city of Rosario which is located 300 km away from the sea on the banks of the Parana river and acts as a major agricultural export hub.
Rosario is also the birthplace of Che Guevara and Lionel Messi.
From Rosario it was over the bridge, through the city of Victoria and then the big push into Uruguay and on to the capital Montevideo.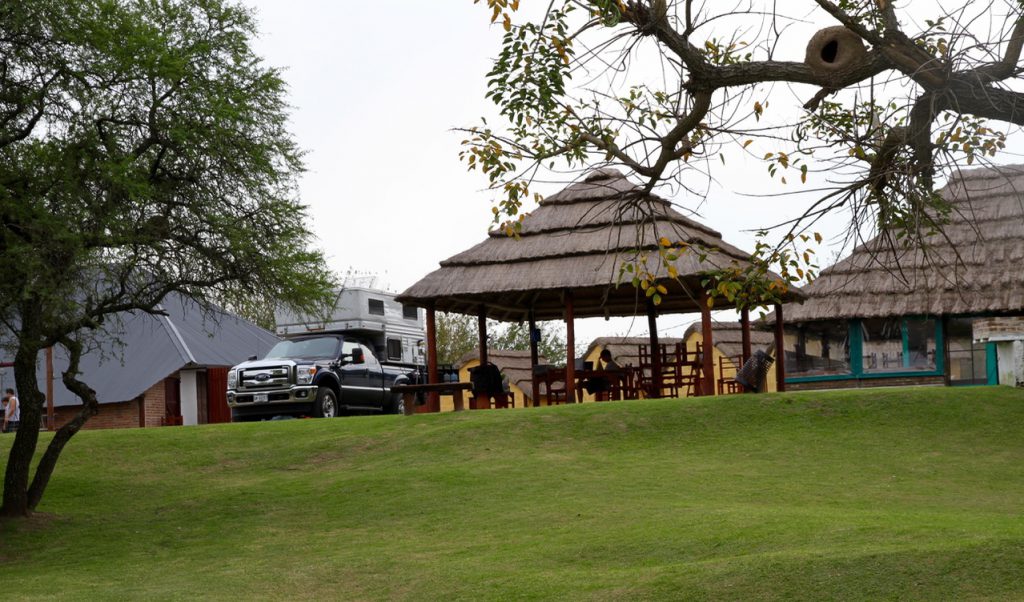 Well into off season now, we were alone as we camped along the route to Montevideo.
Montevideo turned out to be a beautiful city mixing old and new neighbourhoods with an expansive coast line and lots of hidden bars and restaurants to explore.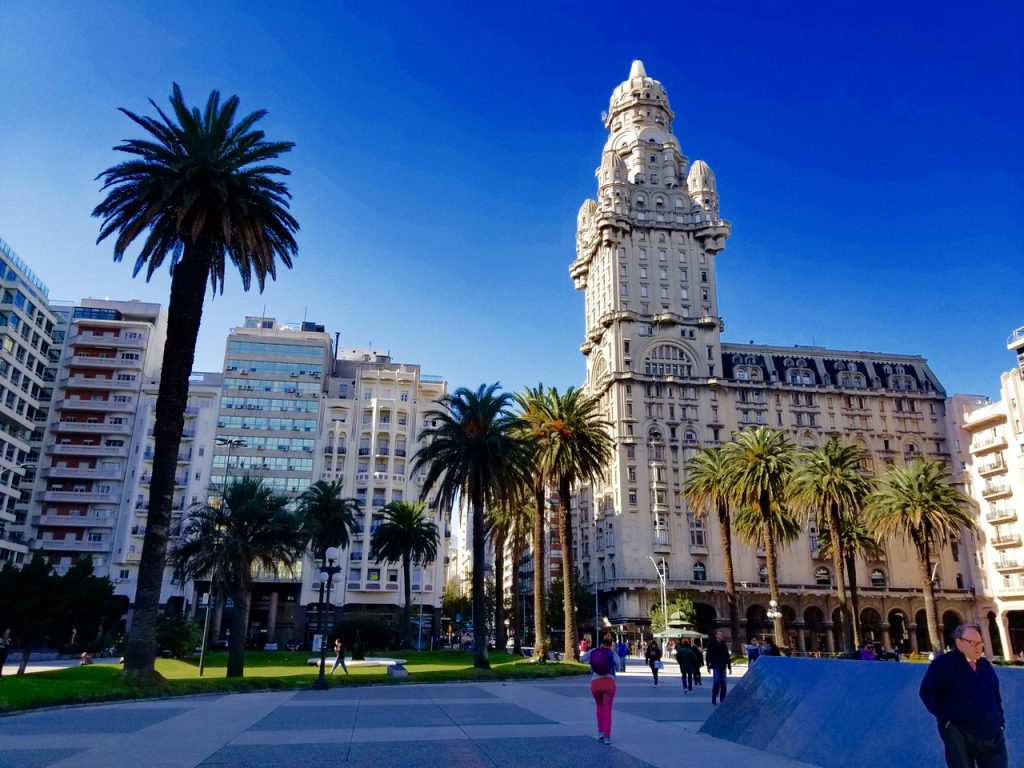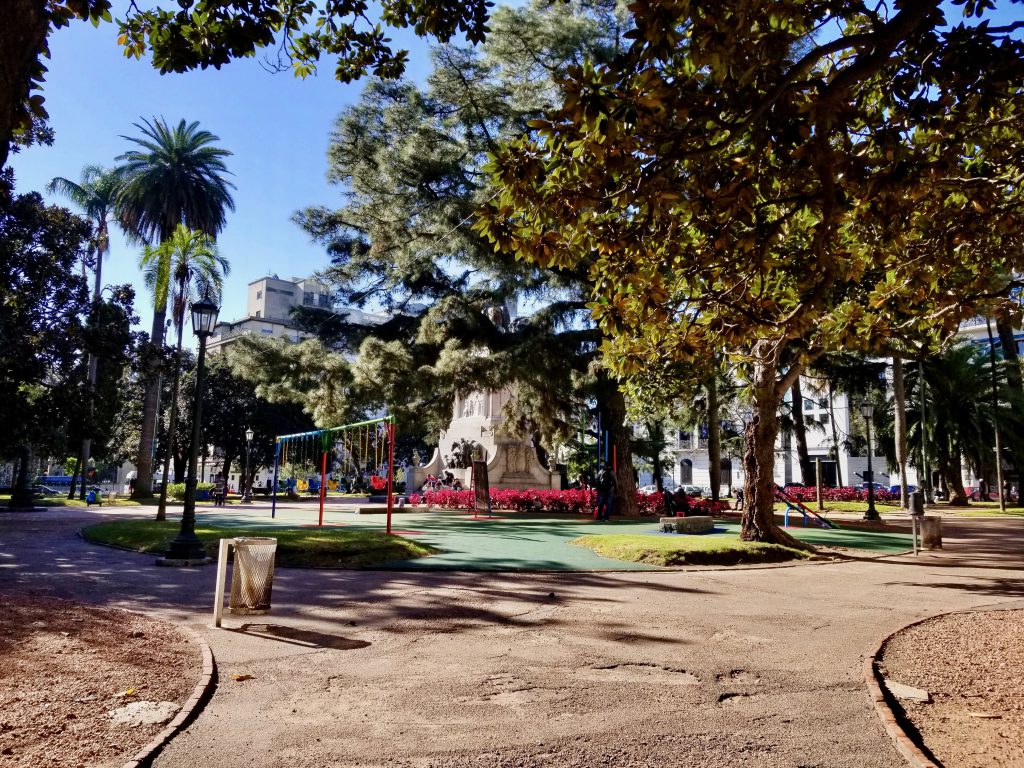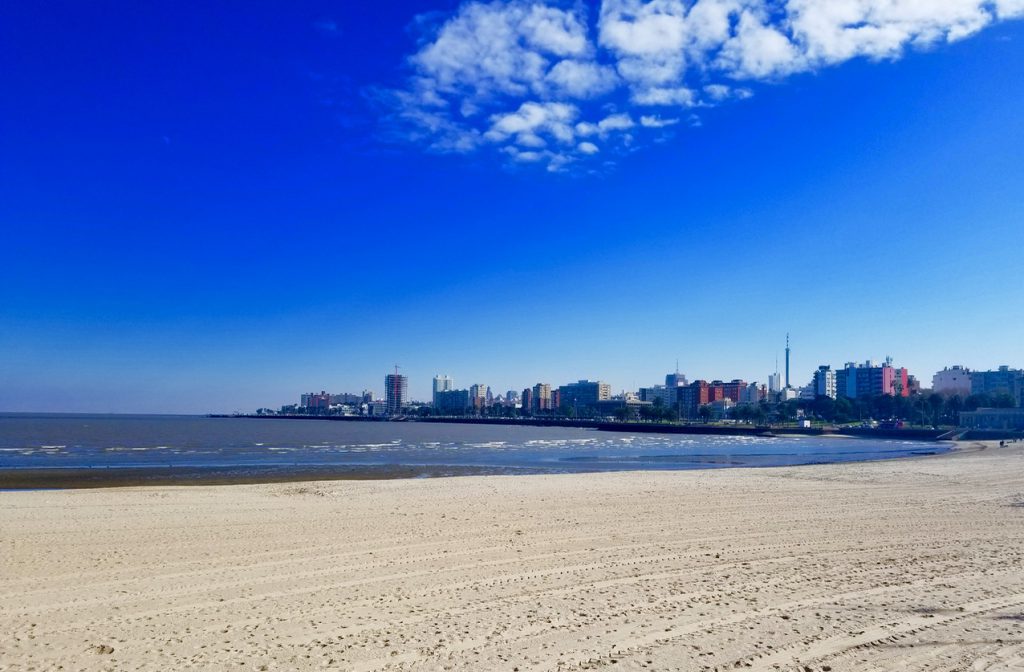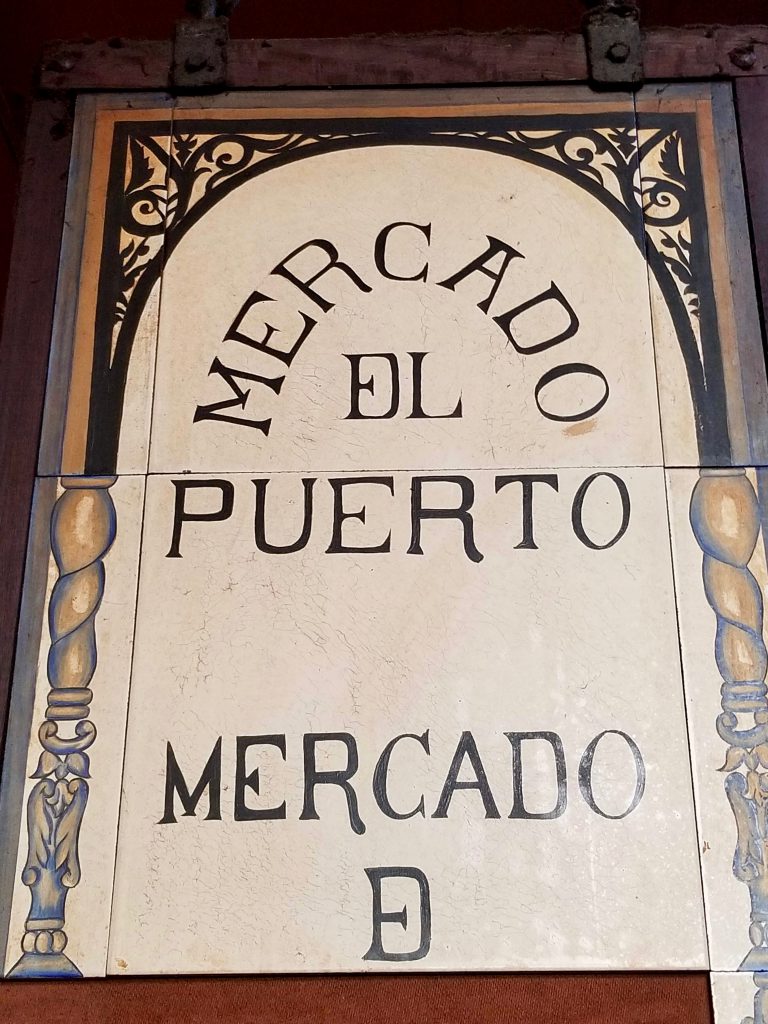 The Mercado del Puerto is an old port market, now full of restaurants grilling steaks, sausage and melting provolone cheese.  All being served with wonderful Uruguayan and Argentinian wines.
The Mercado was great albeit set up a bit for tourists so a little more pricey than some of the restaurants off the beaten path.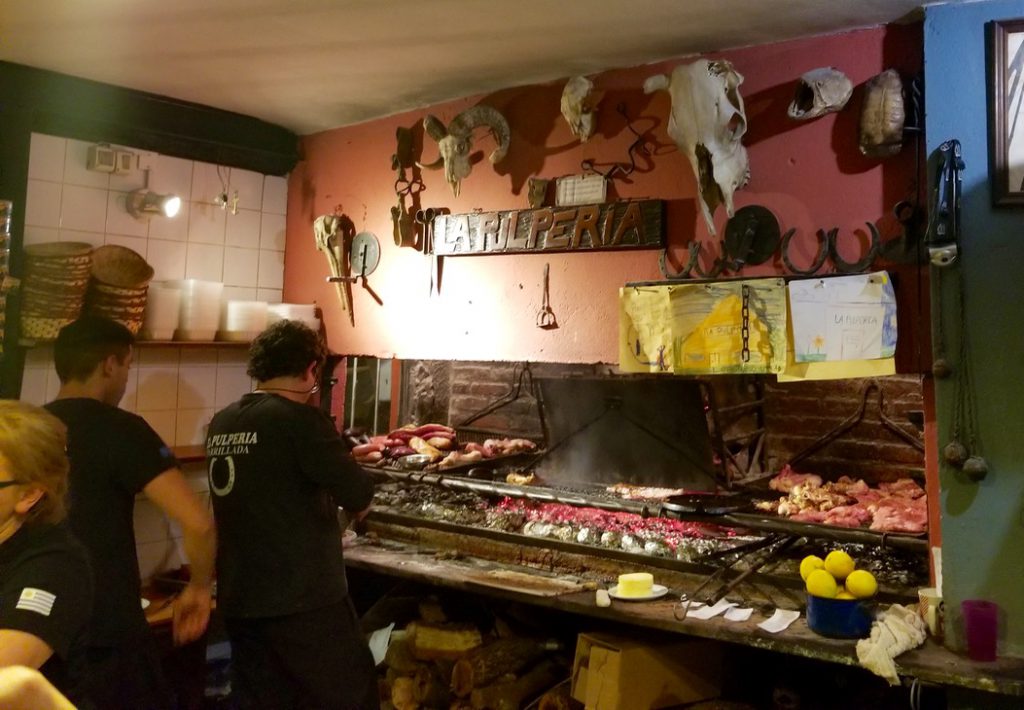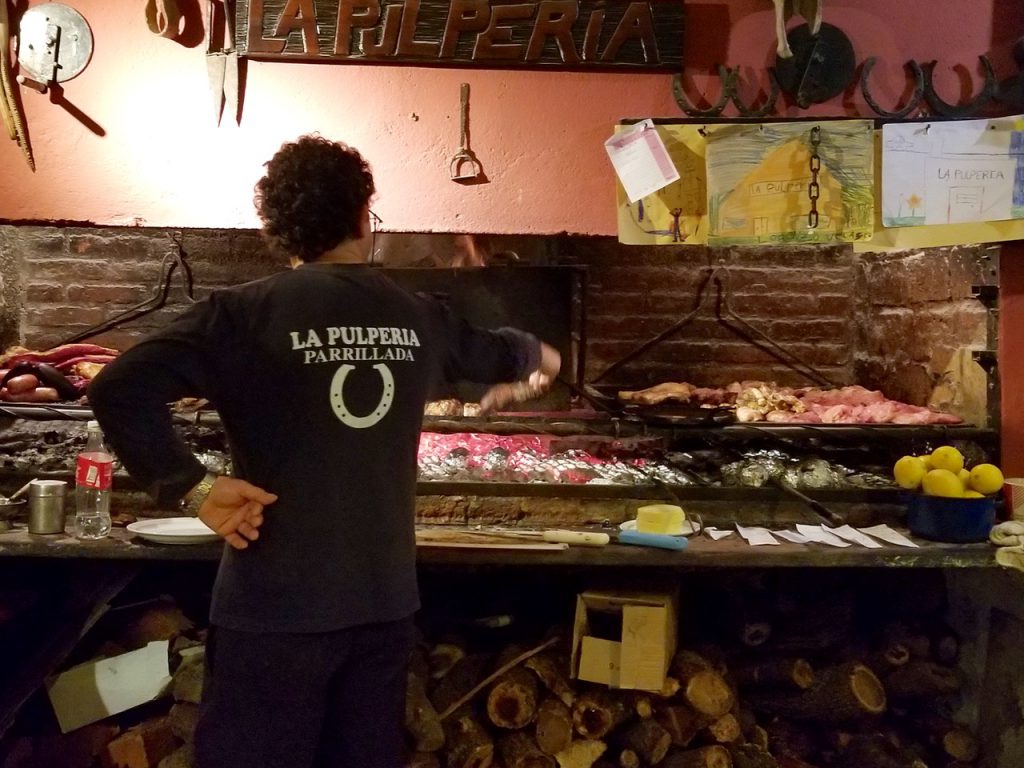 Our favourite, La Pulperia Parrillada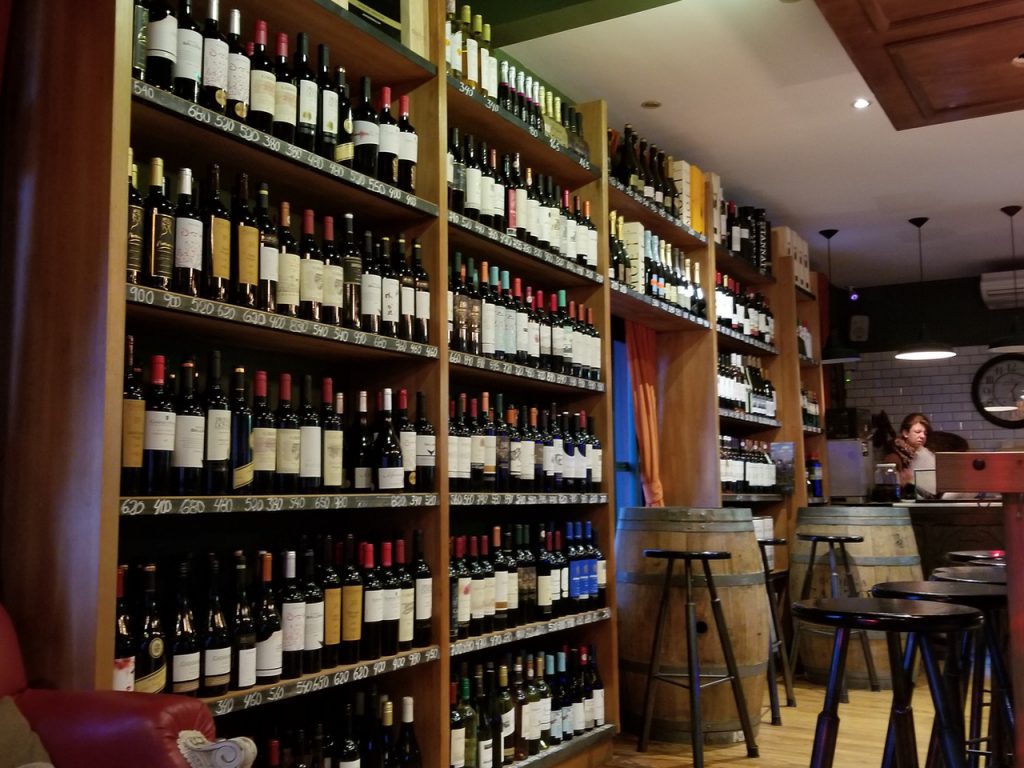 Sampling at Boca Negra Vinos and Tapas
Granted, the big steaks and wine are amazing in Uruguay but the national dish is actually, the Chivito, thinly sliced tender steak, mozzarella, tomatoes, lettuce, olives, mayo and if you know what your doing, topped with a fried egg, a slice of ham and/or bacon on a crispy fresh bun.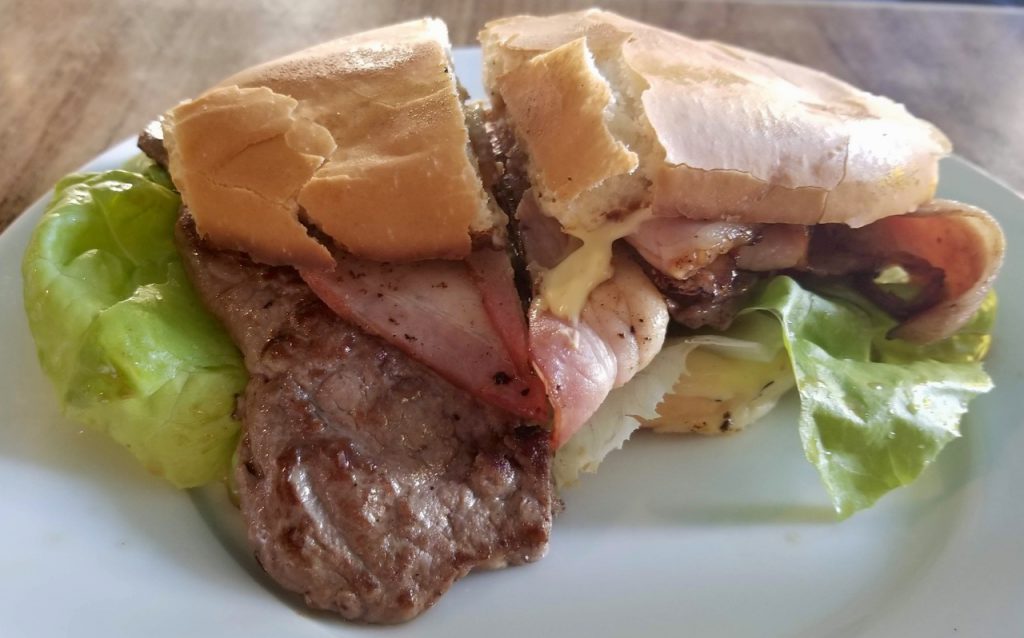 The best Chivito we found during our short stay in Montevideo was at Bar Tinkal.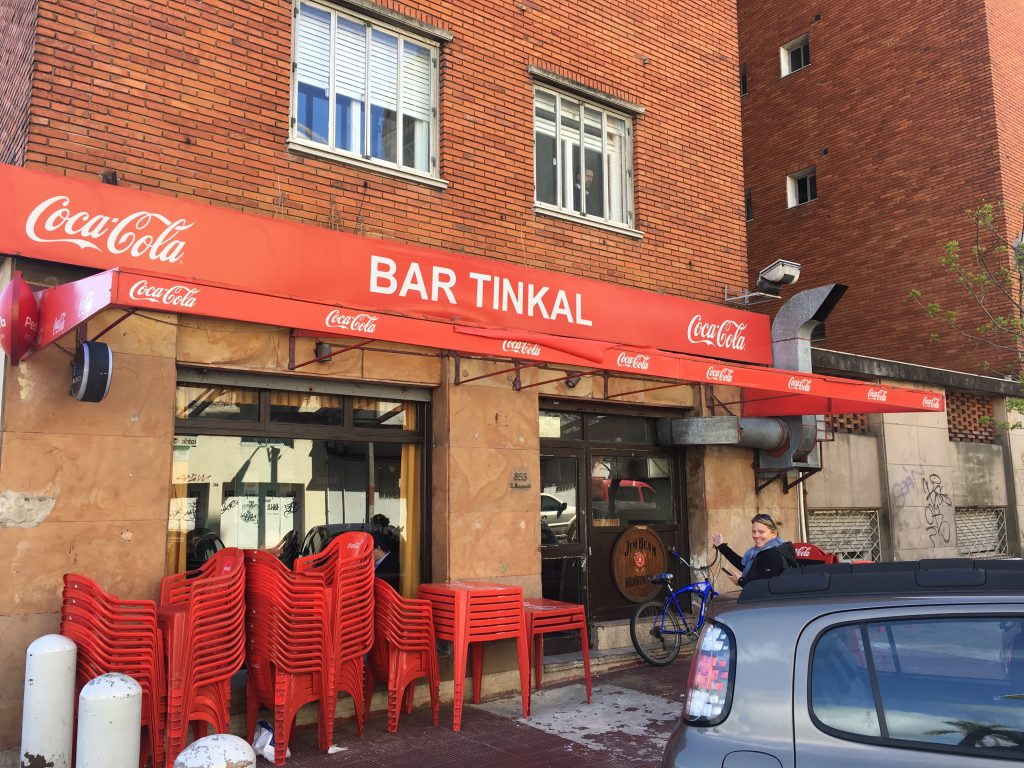 Up the coast from Montevideo is the swank beach community of Punta del Este.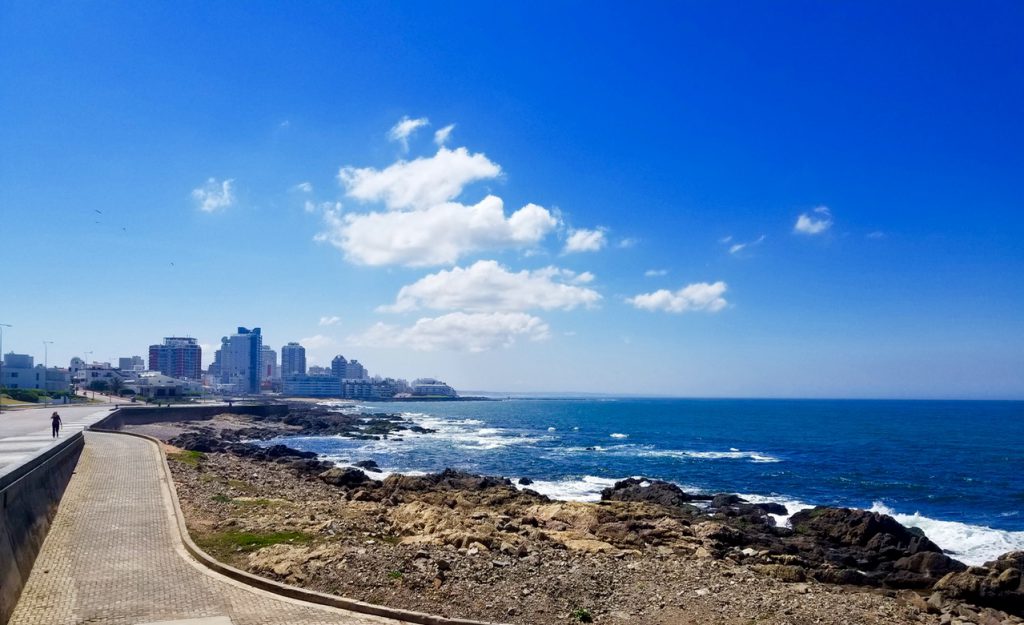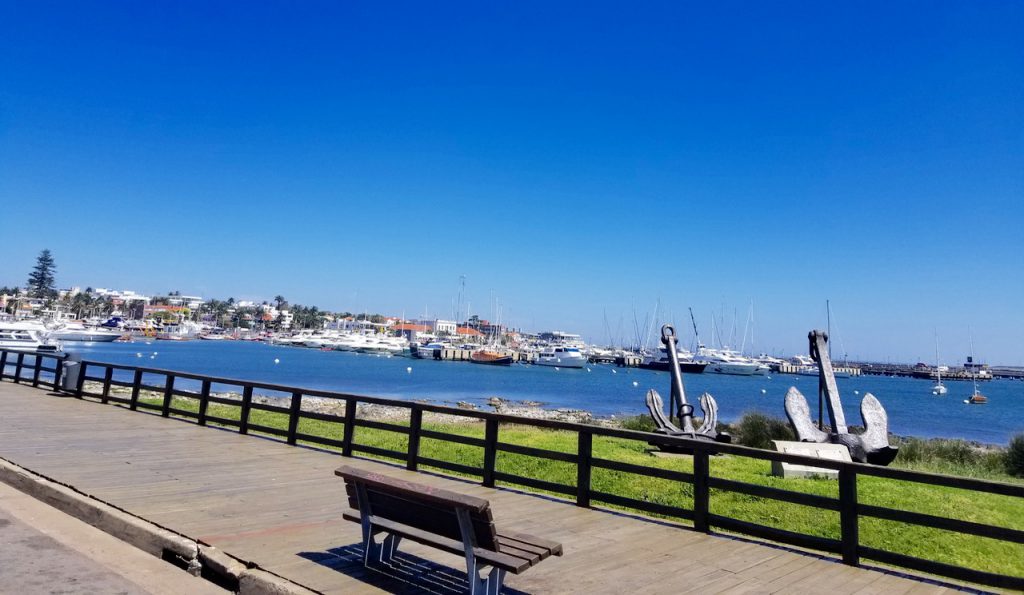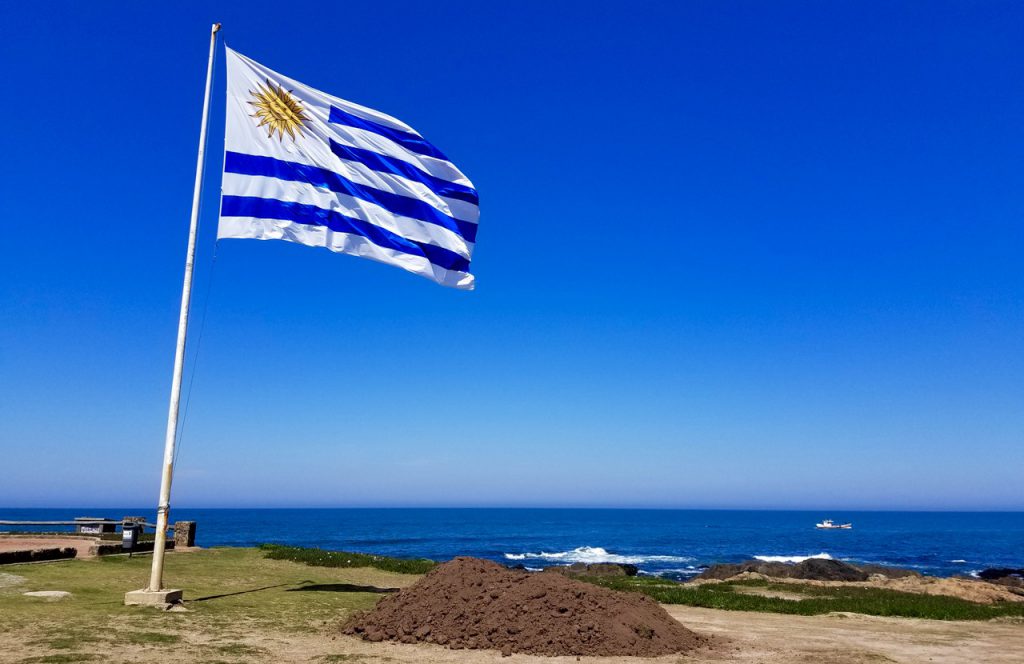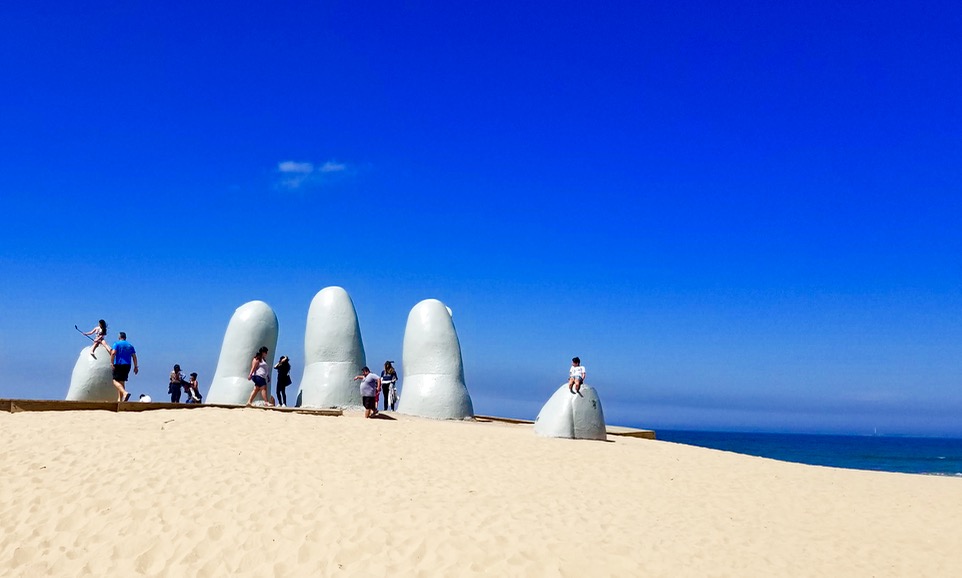 Quiet in the off season it was still a nice spot to catch the ocean breeze, take a break from the beef and sample some local seafood.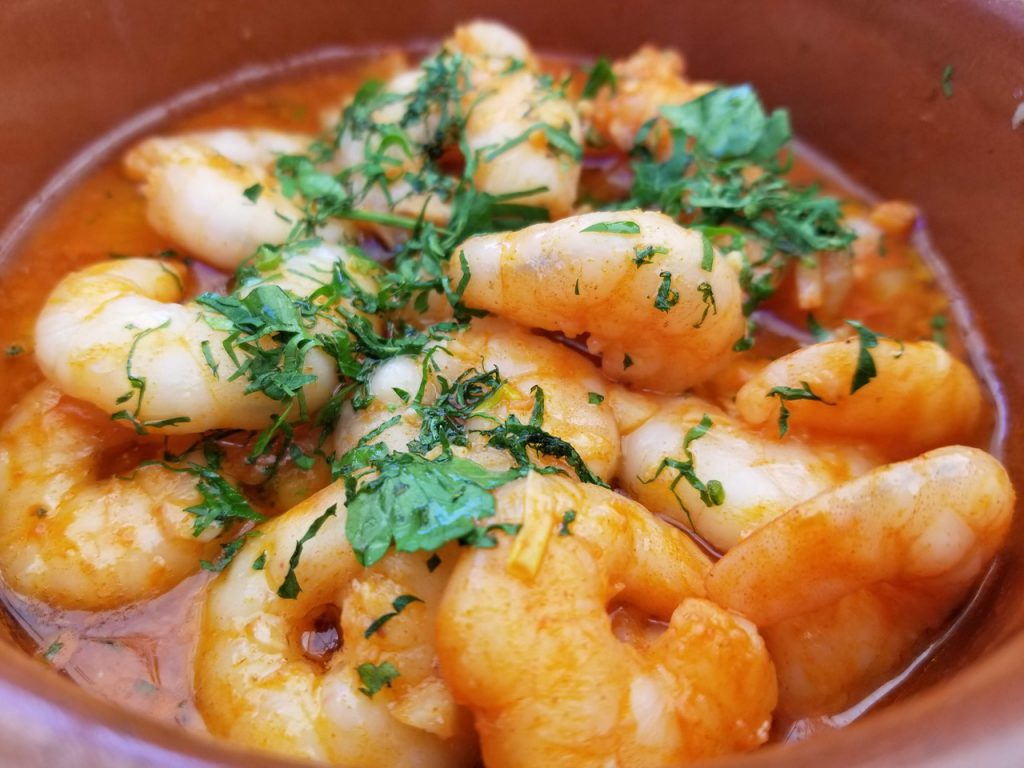 As we had a flight to catch, our tour of Uruguay was a bit quicker than we would of liked but we'll be back and look forward to exploring more when the weather warms up.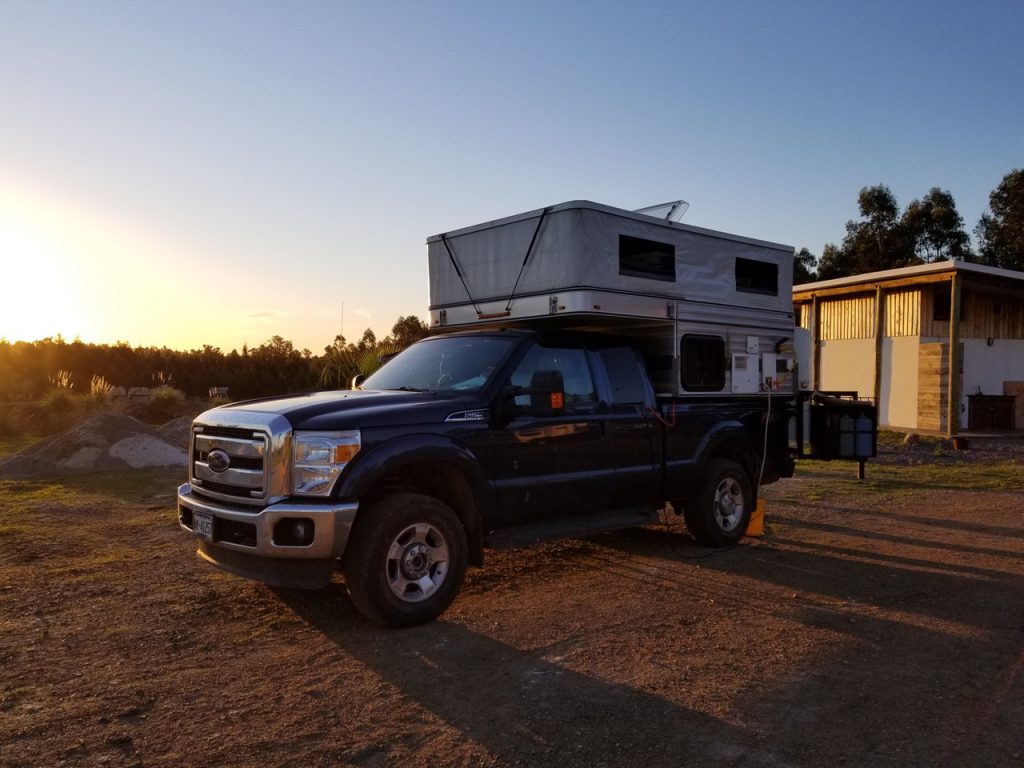 We got the rig over to the storage facility where she will rest while we take our trip home.  We then head off on the ferry to cross the Rio Plata to Buenos Aires where we will fly out in a few days.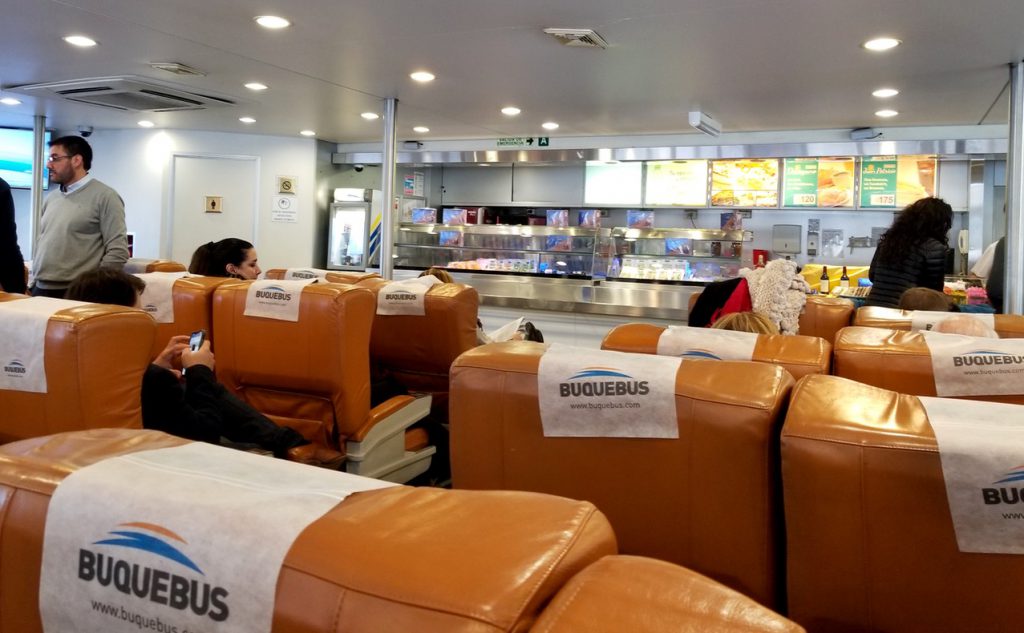 We had a great few days in Buenos Aires and decided when we return from our visit home we'll spend some time getting to know the city and maybe give Spanish lessons another shot.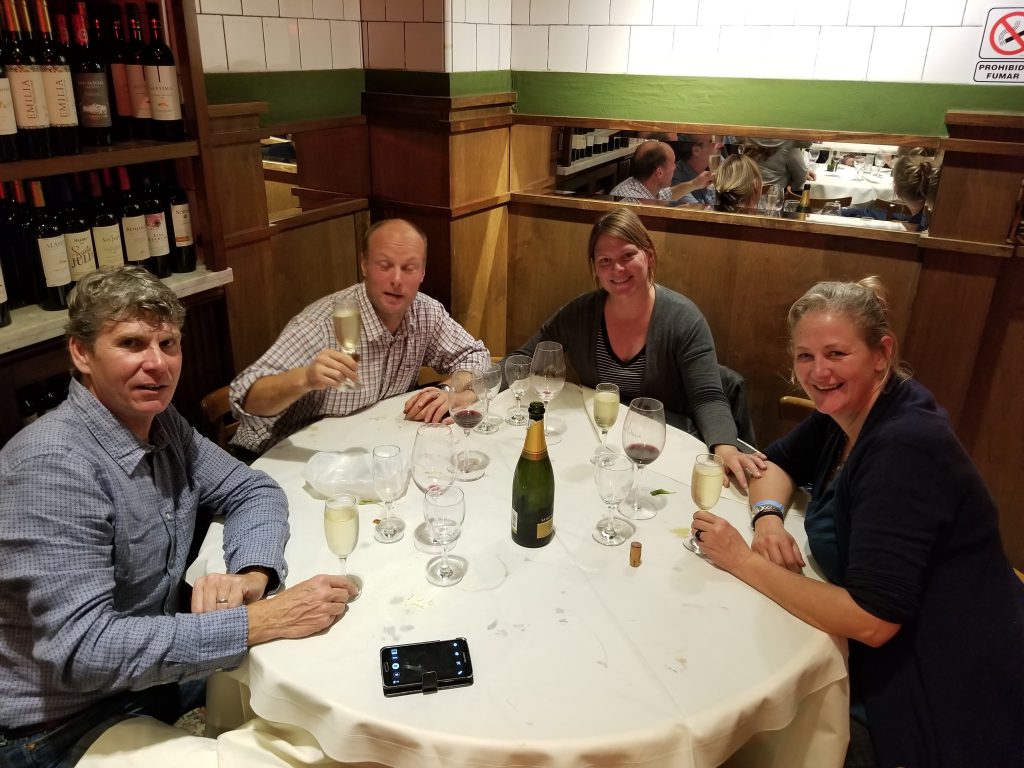 For now, we meet up with our friends Rachel and Richard who have just completed their PanAmerican journey and are moving to Malaysia.  Good luck guys.
Our time in Buenos Aires will be covered in our next post.