We made our way to the Peruvian border town of Puno and after a brief overnight stay, crossed into Bolivia at Lake Titicaca, the worlds "highest navigable lake" at 3,812 metres.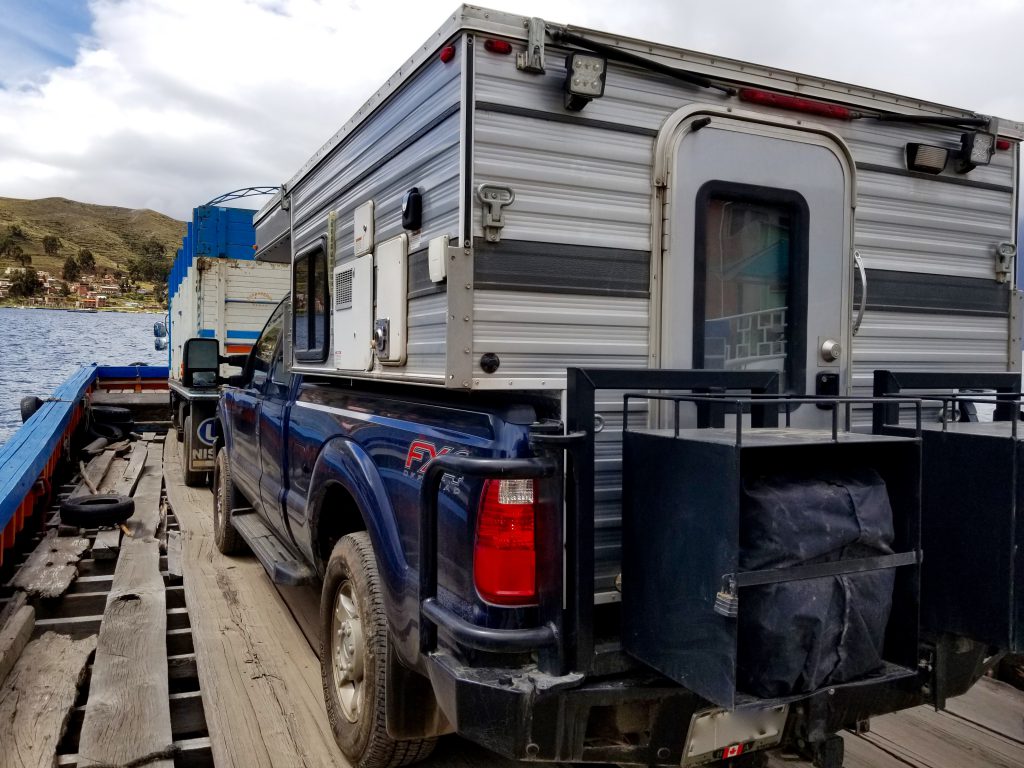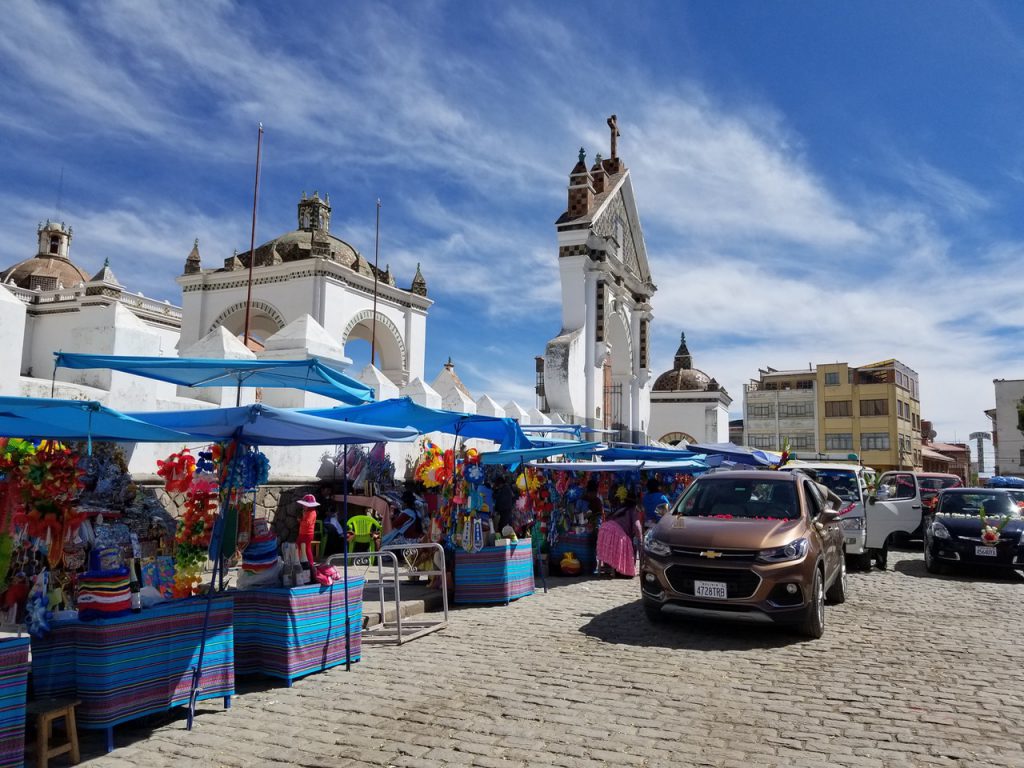 Our first stop in Bolivia was Copacabana, a nice little tourist town on the shores of Lake Titicaca.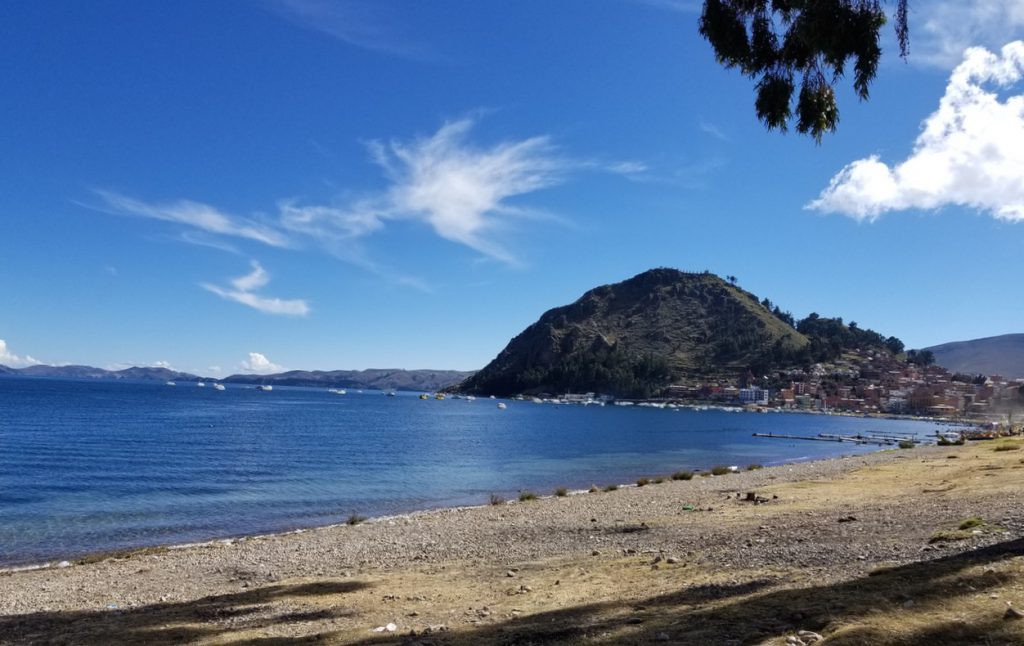 A great town with a beautiful rocky beach, Copacabana does suffer from a similar problem shared with many areas we've visited on our journey….Garbage.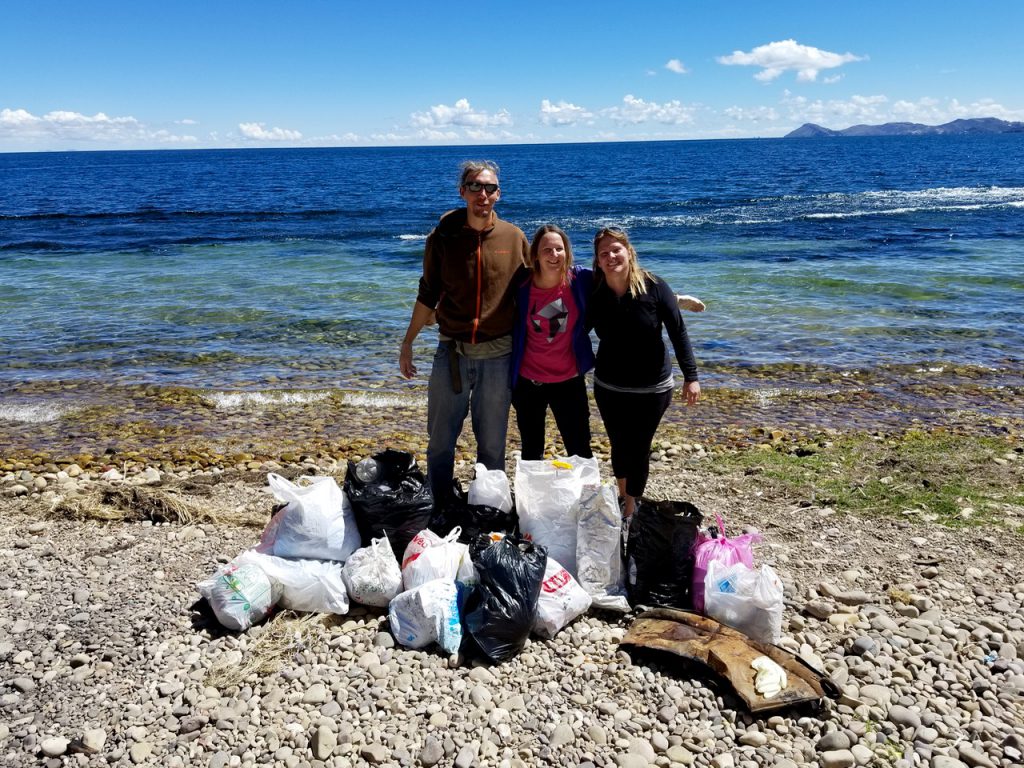 World Earth Day happened to fall on the third day of our visit to Copacabana which was a great reminder that we should be helping out these communities that we've enjoyed so much.
…So, along with @ElvisLivesRoadTrip, we gathered up 18 bags of garbage along the coast of this beautiful lake.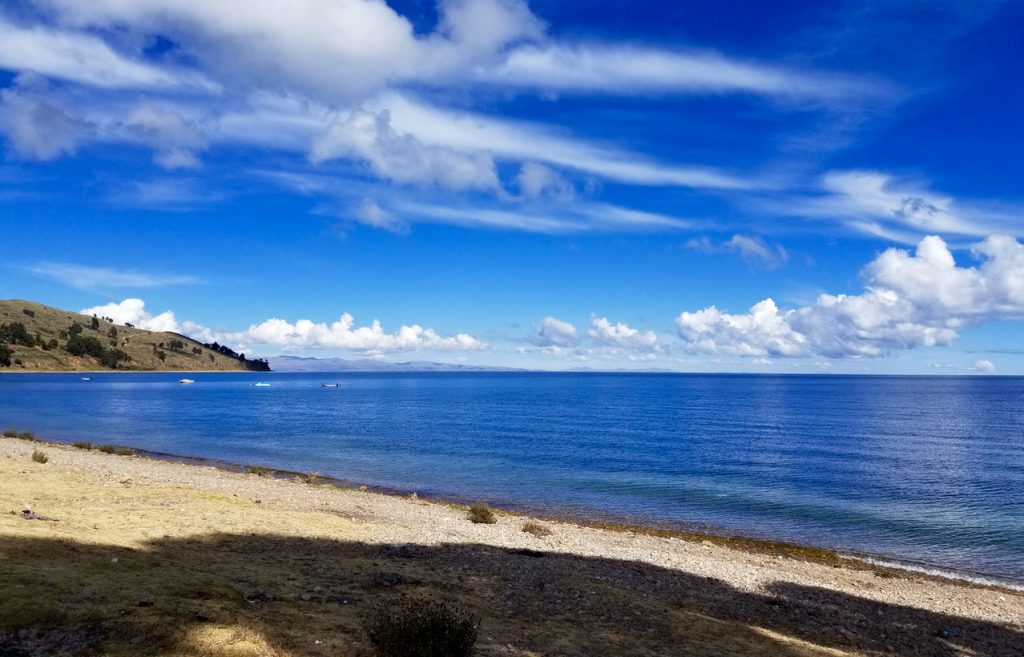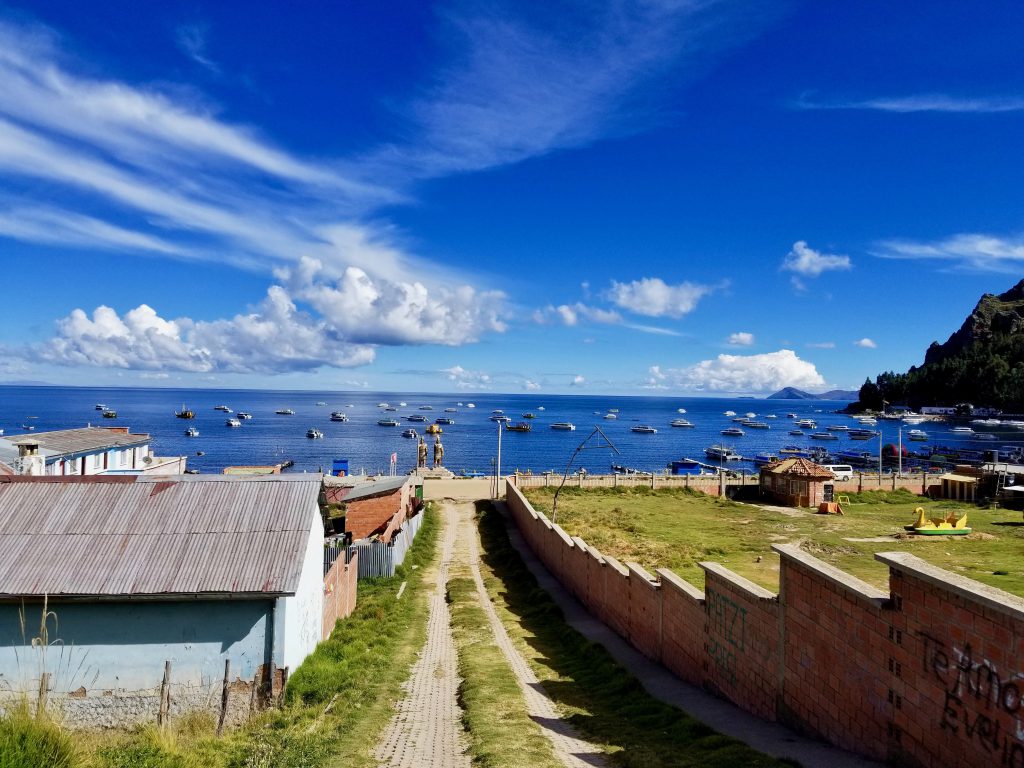 A few days later we were on the move again, this time heading to Bolivia's capital city, La Paz.
La Paz is the highest administrative capital in the world located on the Andes' Altiplano plateau at more than 3,500m above sea level.
La Paz is a congested city located in a bowl surrounded by mountains.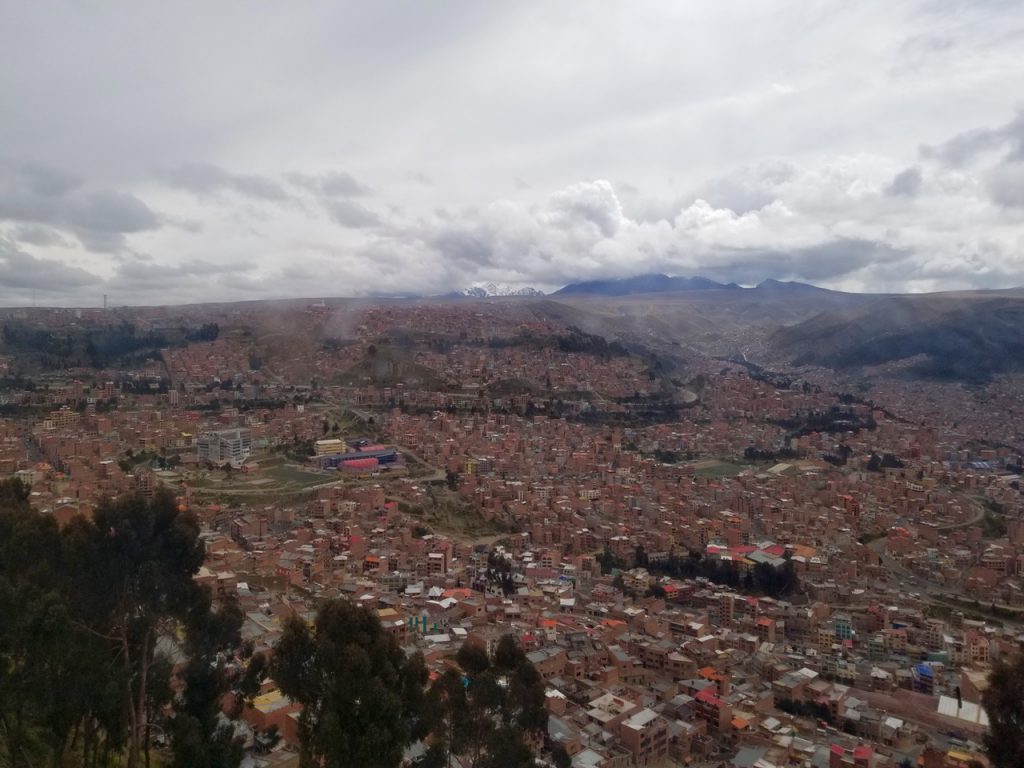 Moving around the city by truck was a nightmare but luckily La Paz has a fantastic cable car system with lines covering virtually the entire city.
Mi Teleférico, aerial cable car system.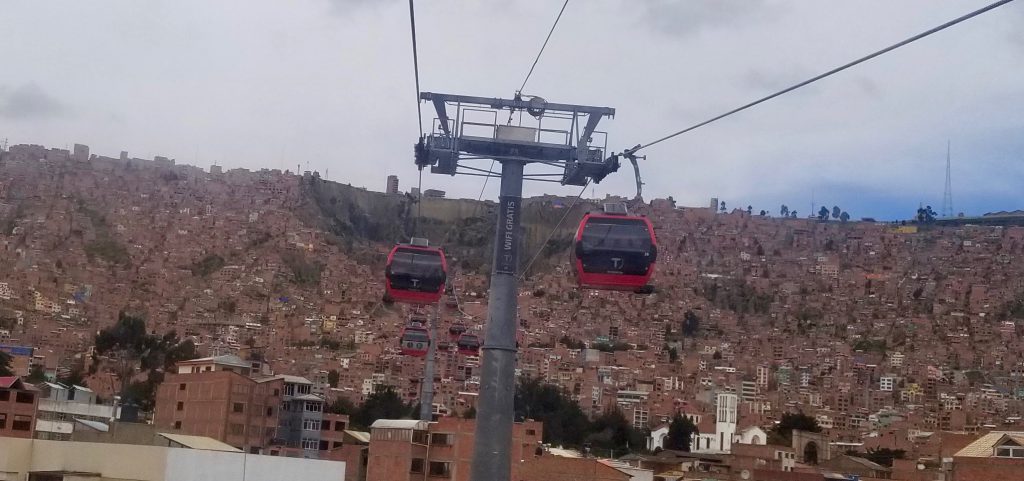 A few nights of camping in the parking lot of the international airport in La Paz while we worked through a dying battery issue gave us quick access to the Teleferico and the city's sites.
4,061m above sea level made for some crisp chilly nights.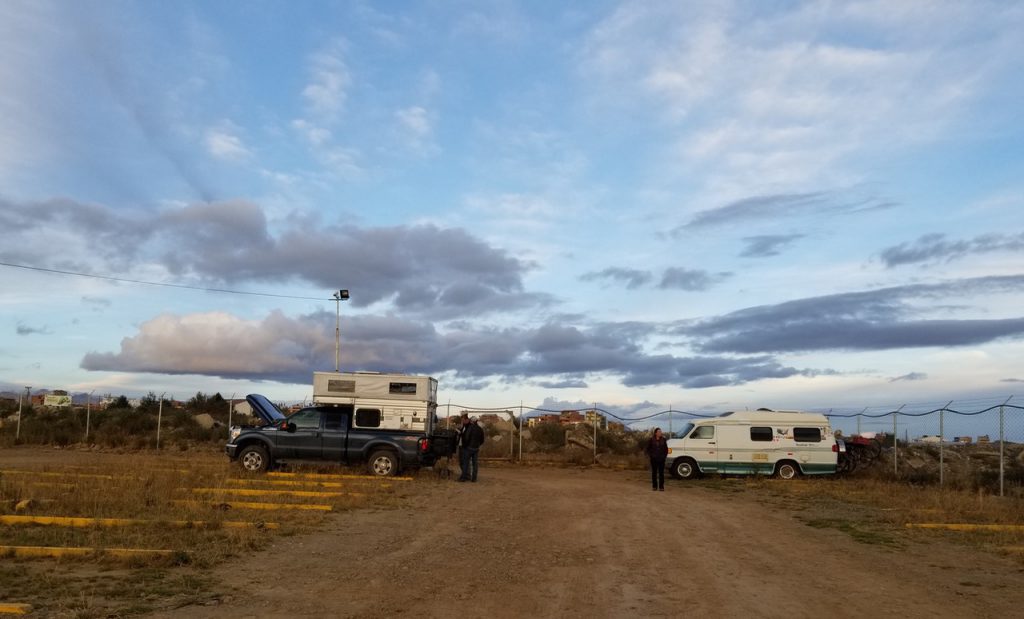 Time for a new battery.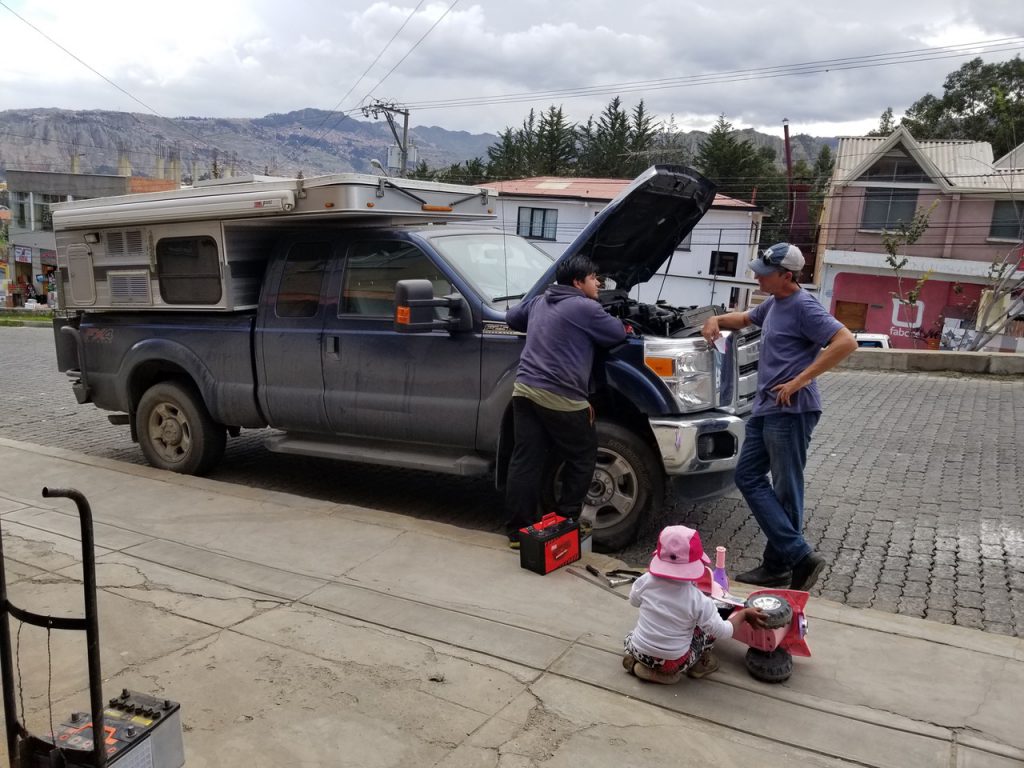 With our car troubles behind us we moved on to a proper camp site and started to enjoy the big city of La Paz.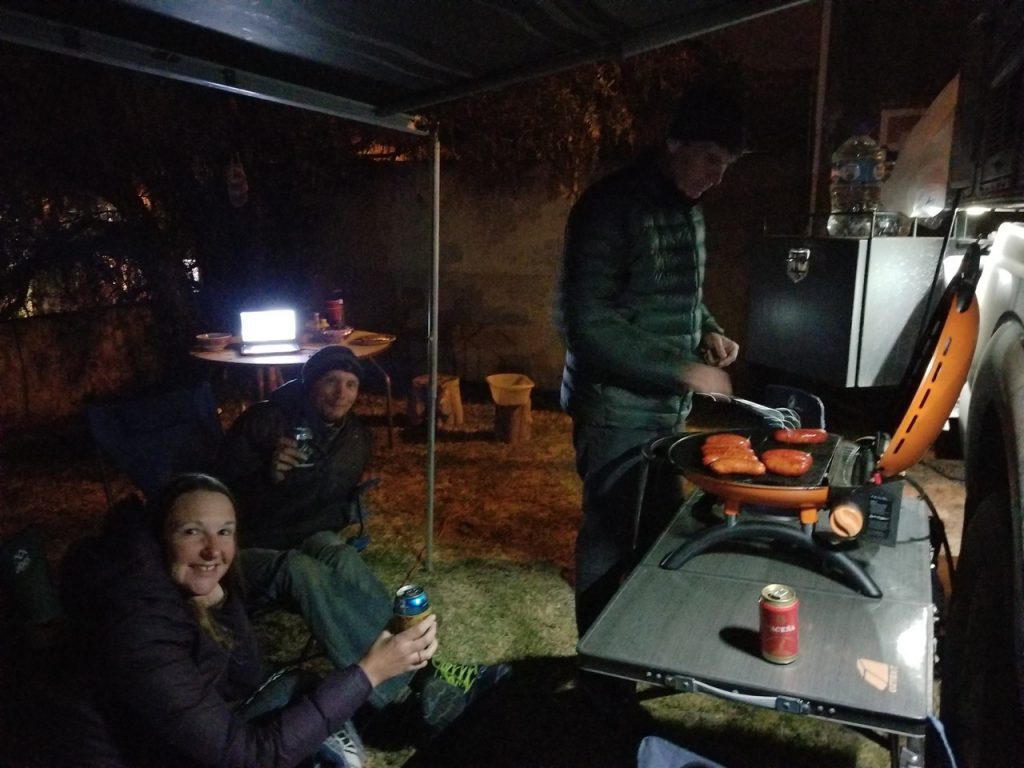 BBQ with friends Phil and Jo.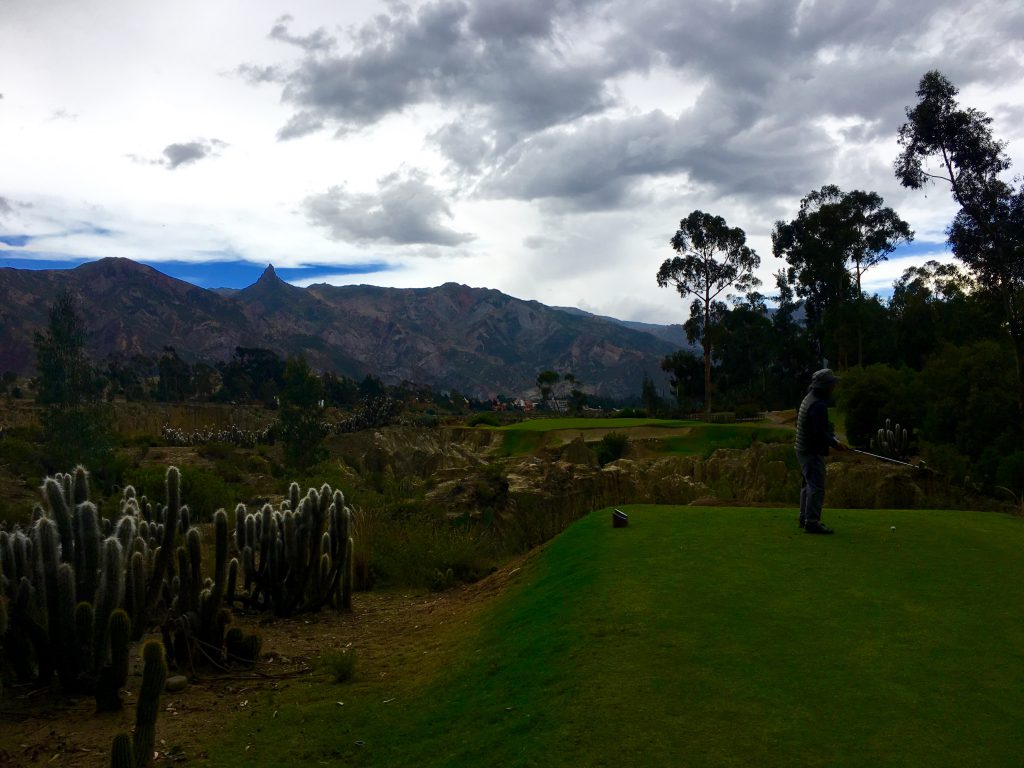 Don couldn't pass up a chance to play the La Paz Golf Club, the highest elevation golf club in the world.
Nor could we leave La Paz without a visit to Gustu, a wonderful restaurant and Social project started by Chef Claus Meyer of the famous Copenhagen restaurant, Noma.
Gustu trains underprivileged Bolivian youth to work in all facets of the restaurant's operation.
The Gustu team creates dishes made from all Bolivian ingredients, showcasing the various regions, elevations and microclimates spread across the country.
These unique dishes are then served in the form of a 20 course tasting menu.
All accompanied by surprisingly wonderful Bolivian wine we savoured some delicious dishes…..
…and definitely some WTF dishes!
…and the best ice cream we have ever tasted
Fancy tasting menus aren't the only culinary delights found in La Paz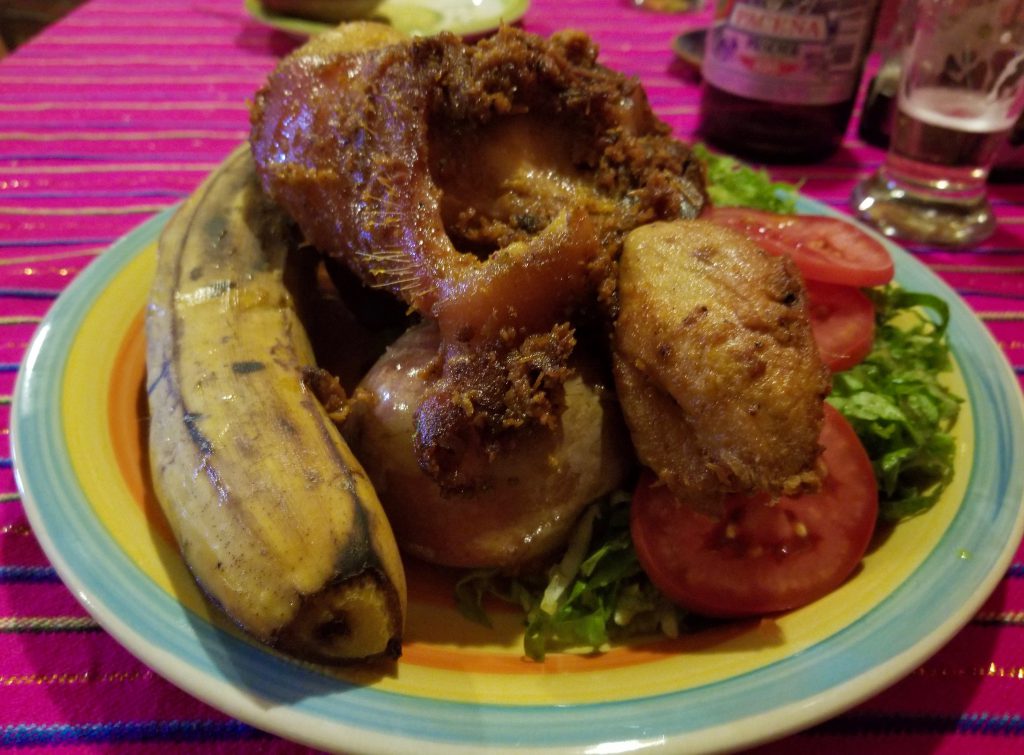 Aside from tomatoes, potatoes and a plantain, this traditional mixed meat dish includes Sajta de pollo (chicken stew), shredded dried llama and beef tongue.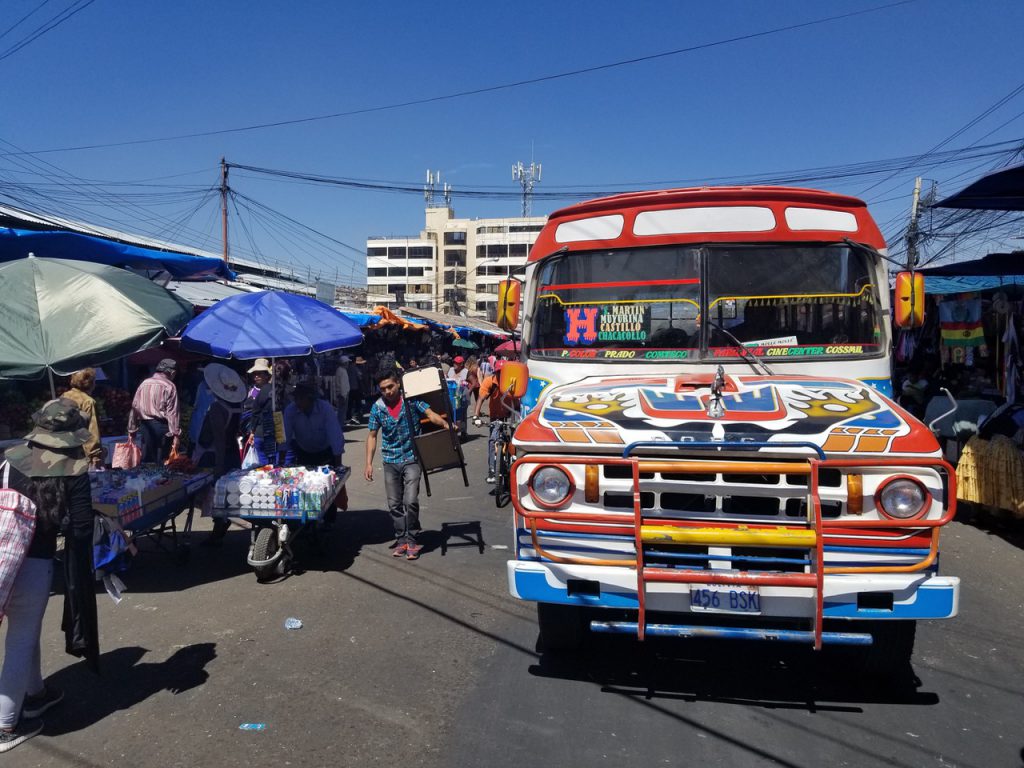 From La Paz we headed south to Cochabamba, a town known in Bolivia for serving up huge portions of meat.
We continue south into the southern highlands and the Constitutional capital of Bolivia, Sucre.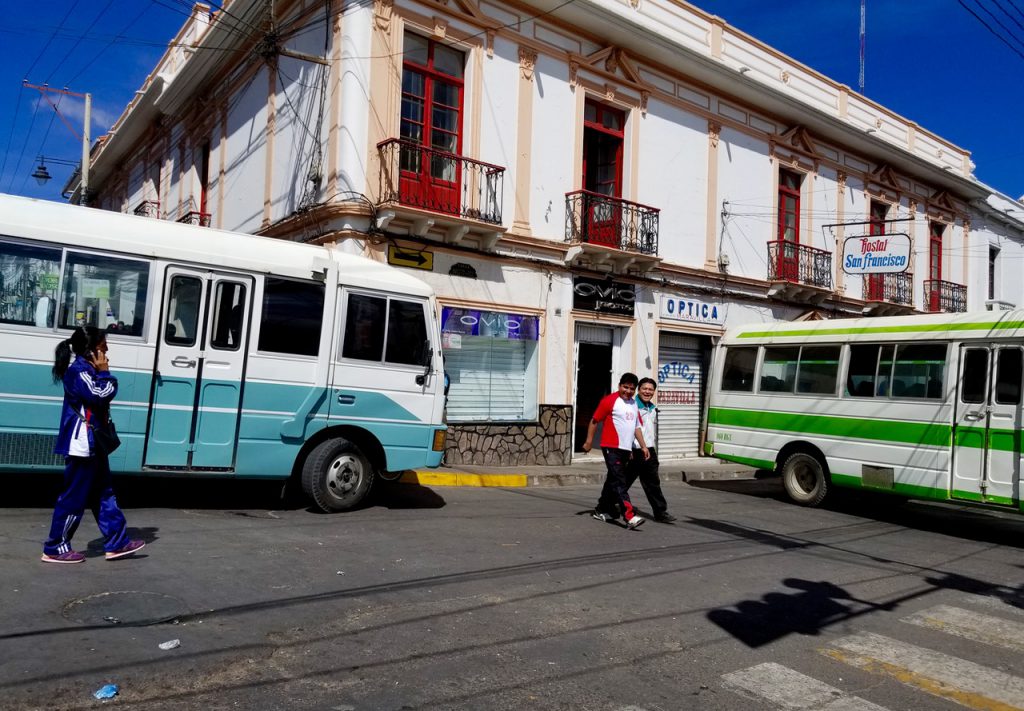 En route we're given the heads up that entering and / or leaving Sucre was going to be a challenge as the town was currently embroiled in rolling protests over the government pulling some local fuel rights.
We decided we weren't up to doubling back about 8 hours the way we came so we took our chances and pushed on.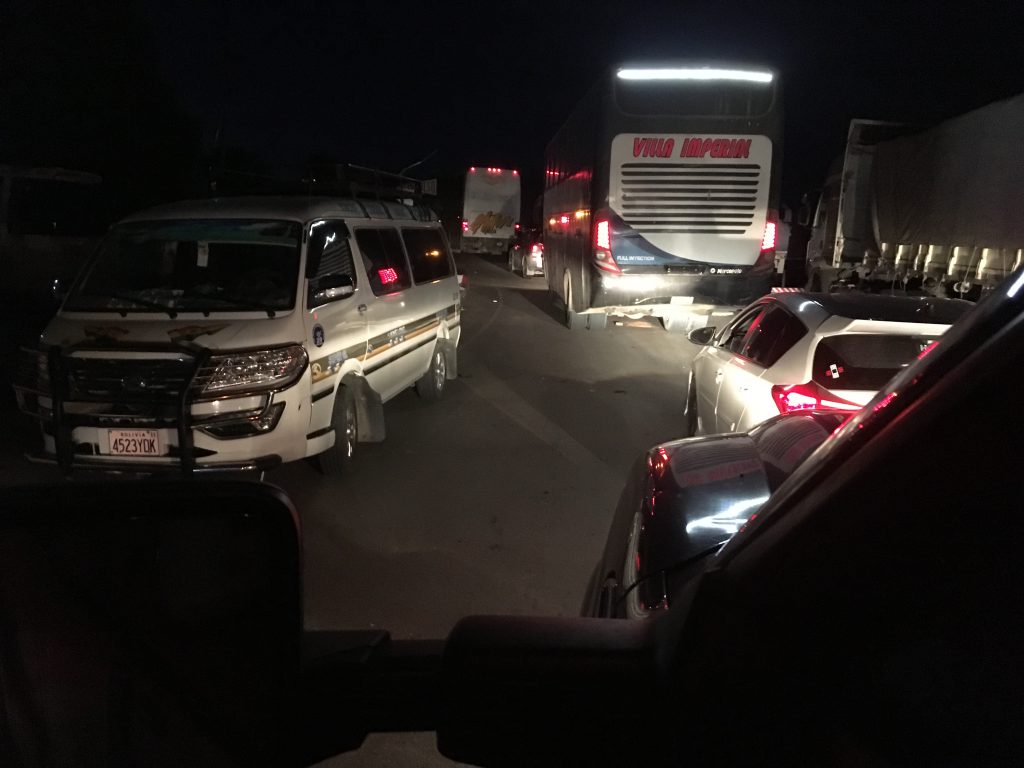 Sure enough, just outside of town we ground to a halt and began what would be a 5 hour wait.
Luckily we were among a select few vehicles that were finally permitted to move around the blockades.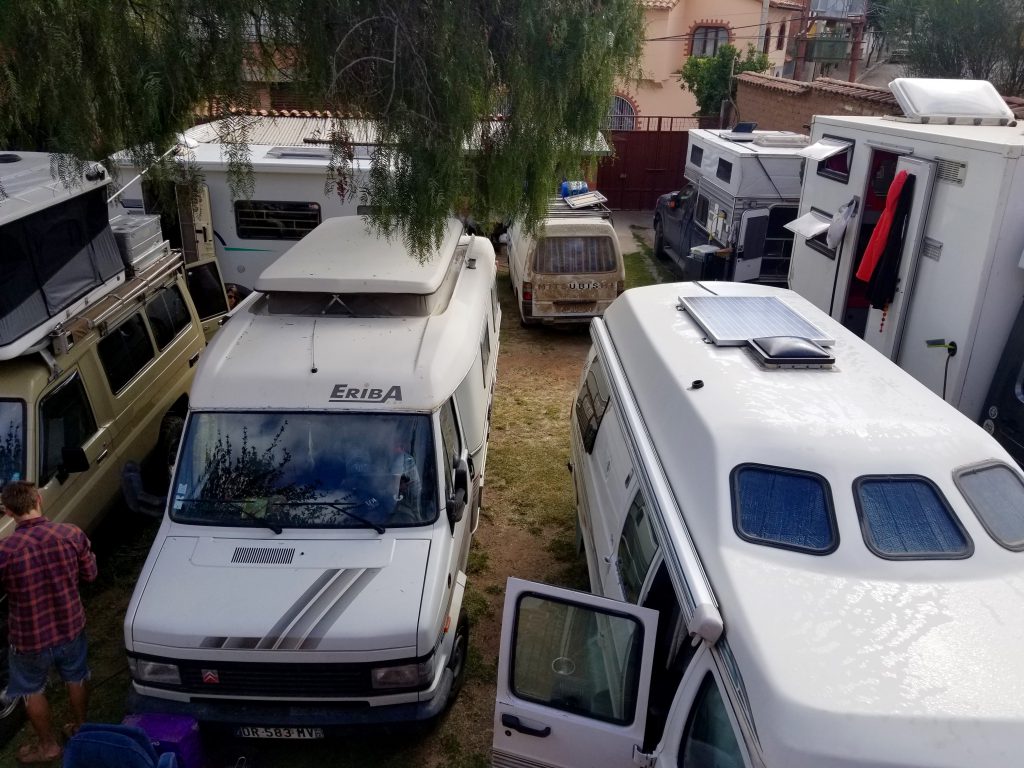 Late that night we rolled in to the yard of Alberto and Felicidad.  A lovely couple that open their yard as an inexpensive campground for Overlanders.
We woke up in the morning to meet at least 7 other Overlanding trucks, some who have been stuck in town by the blockades for over a week.
We got to know everyone and spent the next few days exploring the abnormally quiet town (on foot).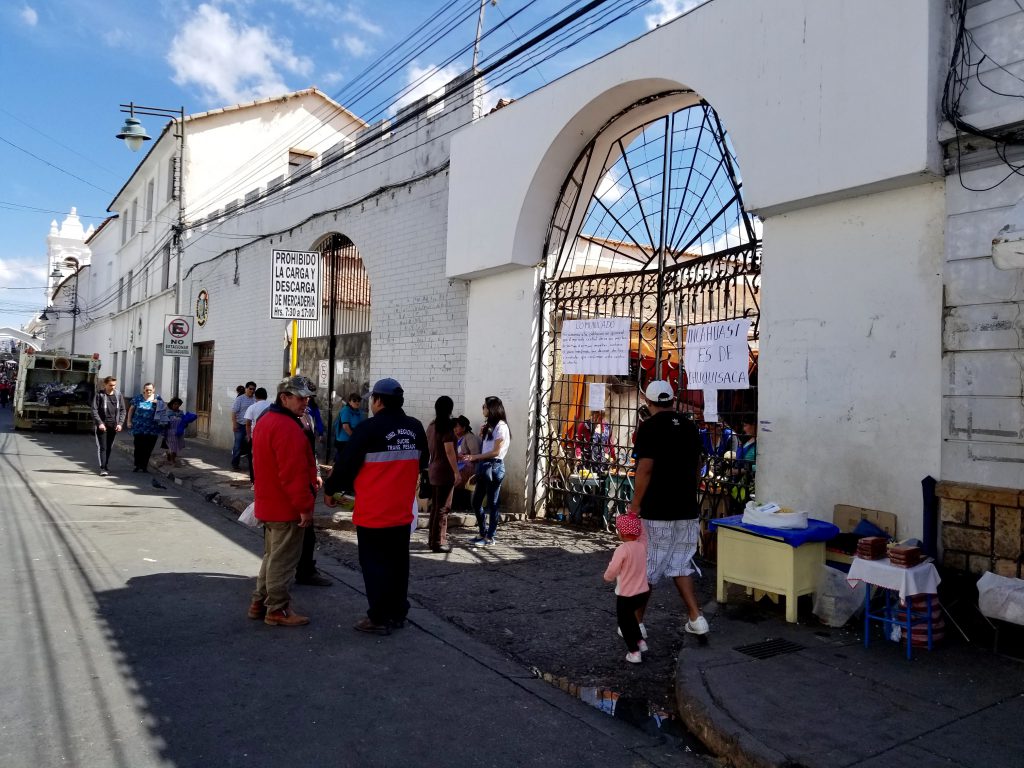 On day four we got the word from our hosts that late that night some of the blockades may open up and we should make a move.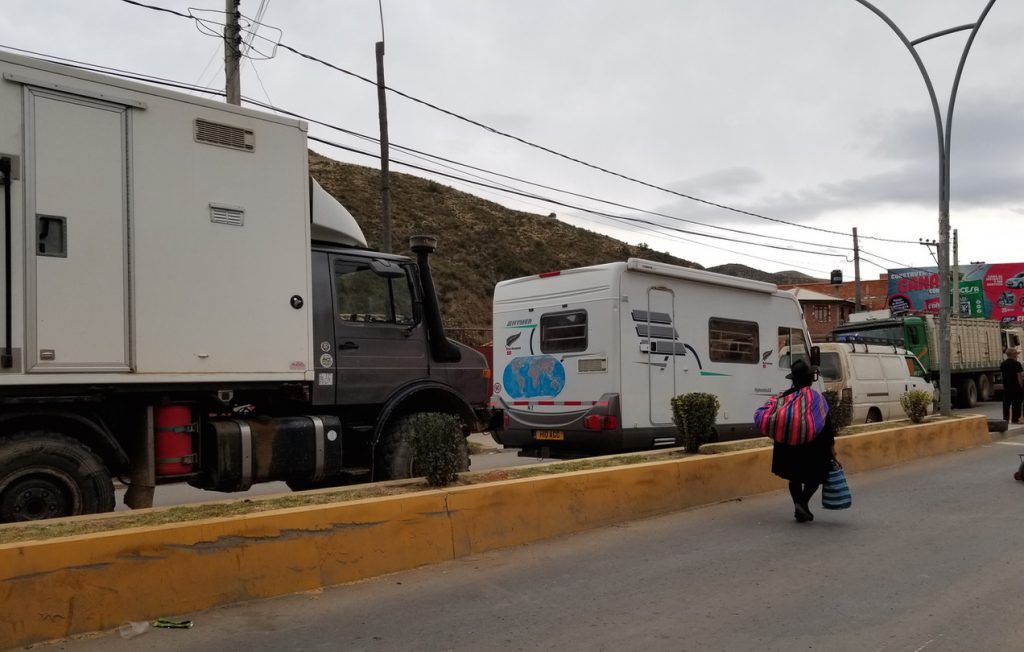 So those of us heading South formed a convoy and started inching our way out of town.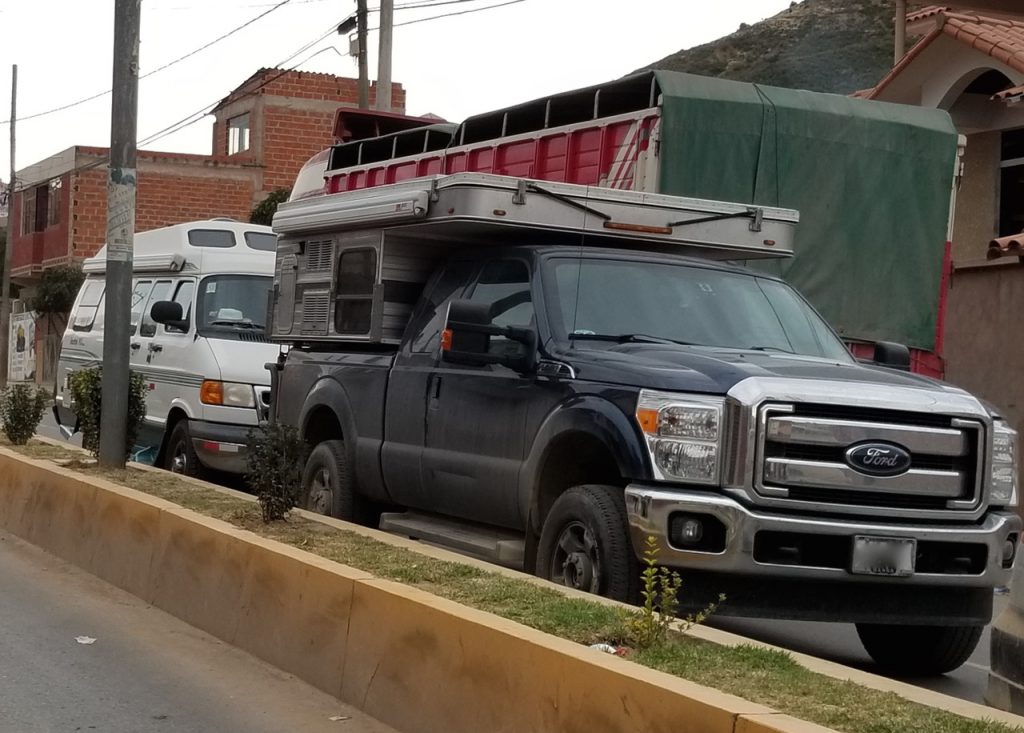 …Having to talk our way around a road block at every turn.
Sometimes a cooked chicken needed to be purchased, sometimes a bottle of wine donated but there always seemed to be a way to have a path cleared for us.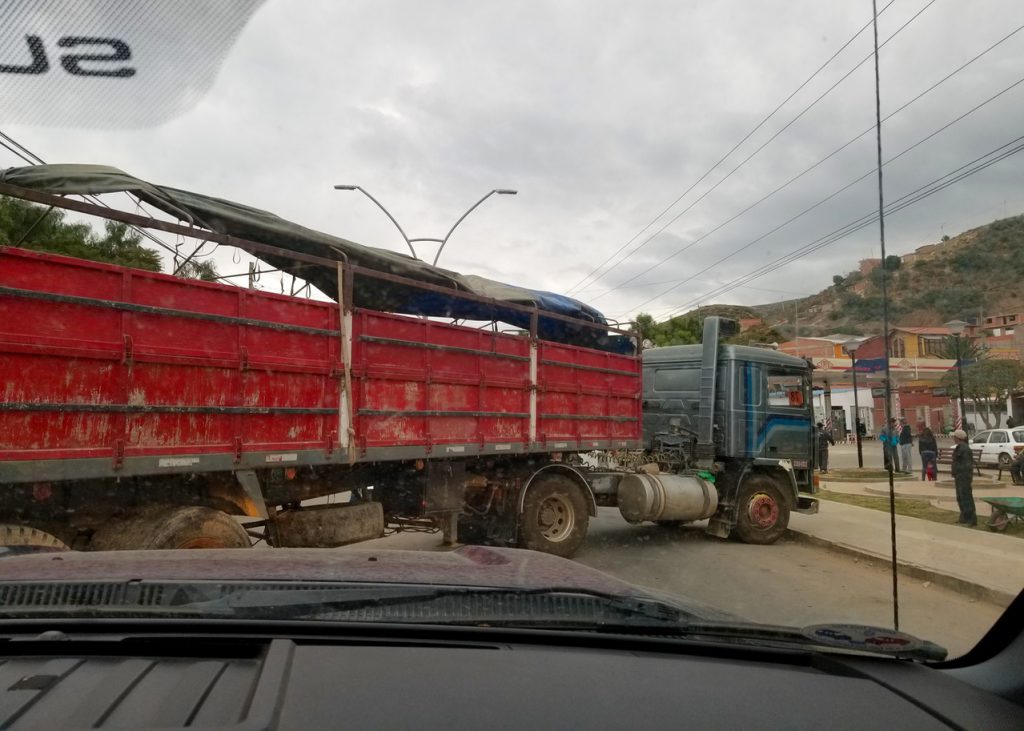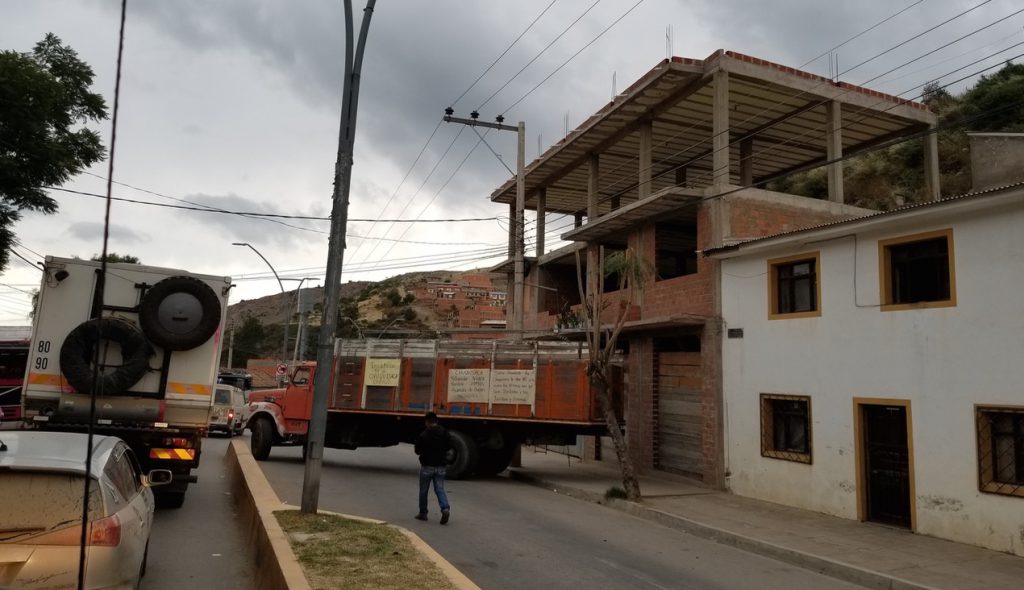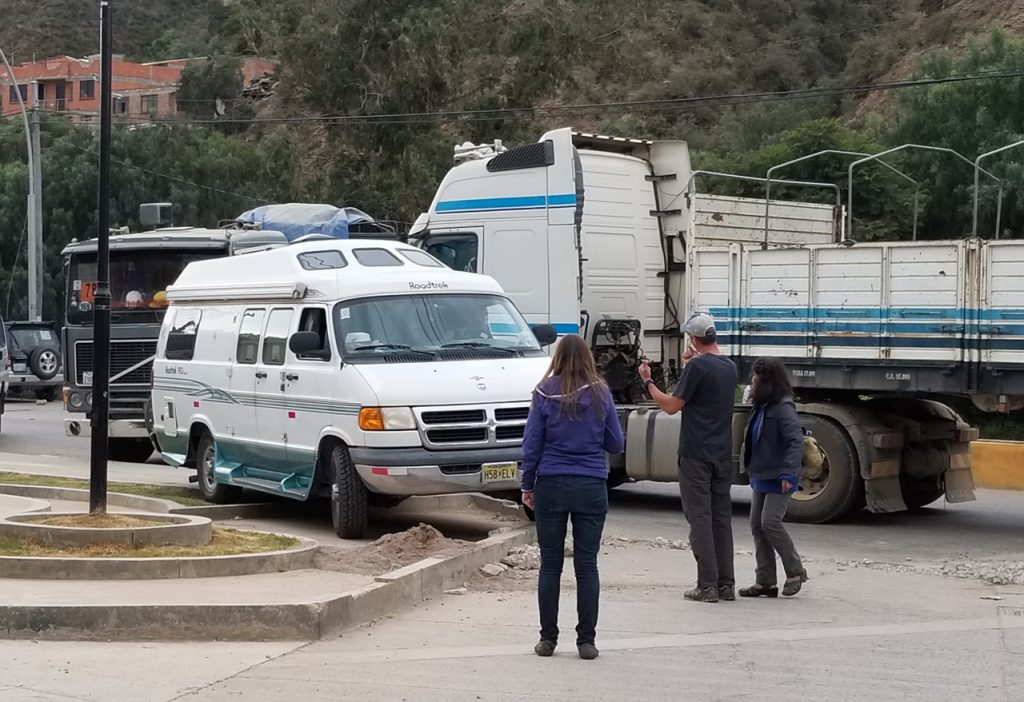 Overall it took us 5 or 6 hours to maneuver the 5 or 6 kilometres to make our way to the outskirts of Sucre but while the unknown was a bit stressful, everyone we encountered was always very friendly and we never felt threatened in any way.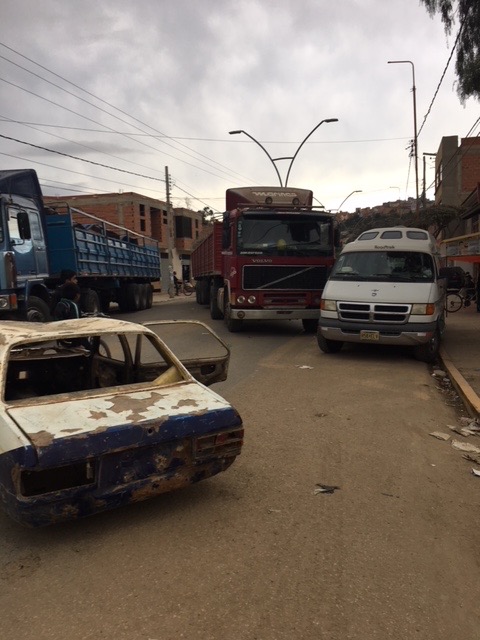 In the end, our convoy camped together just outside of town and in the morning we all headed our separate ways.  A couple of us carried on to the town of Uyuni where we would explore the magnificent salt flats.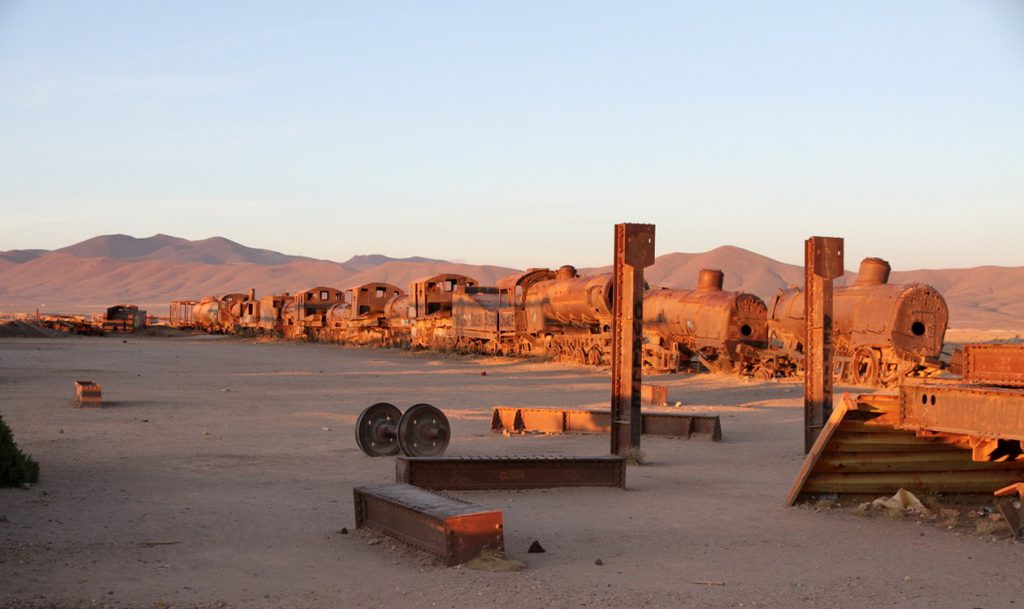 Our first night in Uyuni before heading out onto the salt was spent in the old railway graveyard.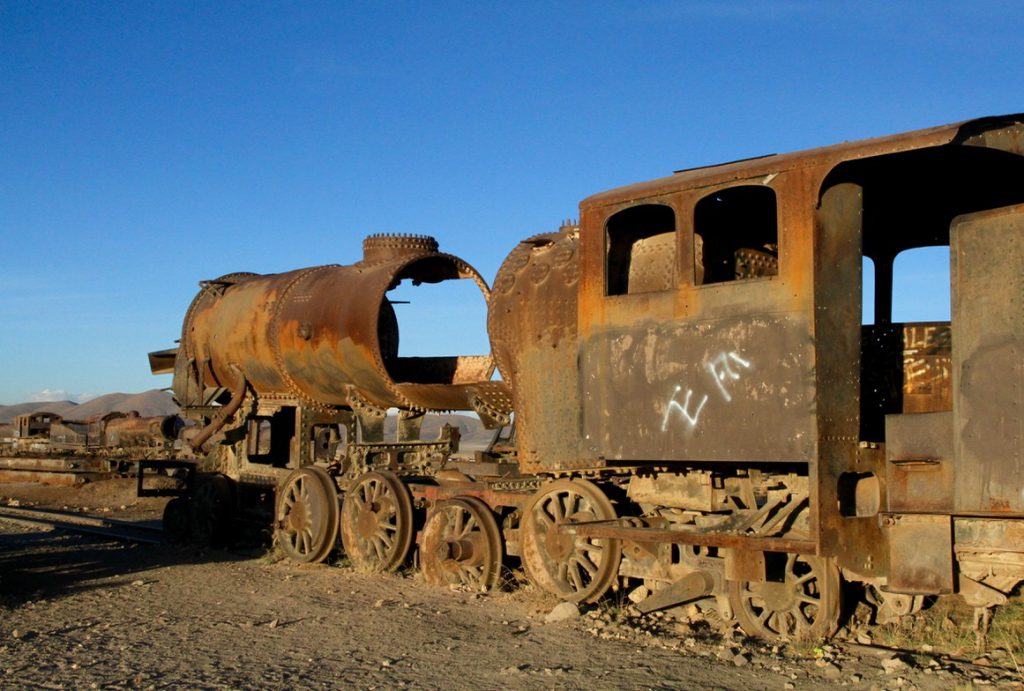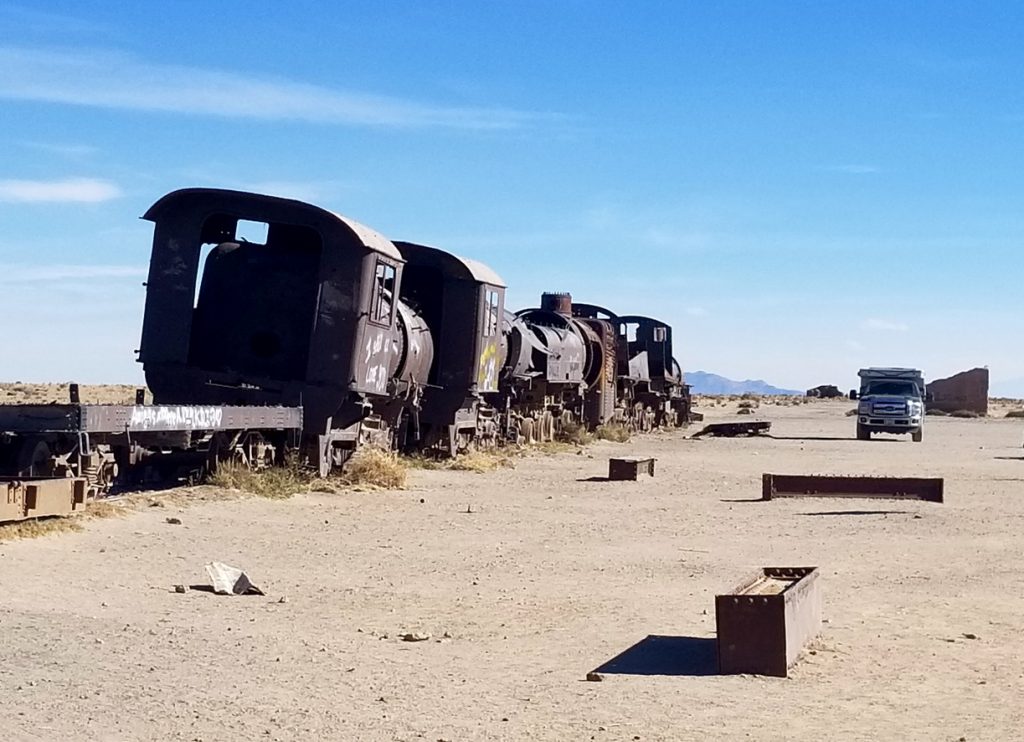 A chilly and spooky place to spend the night.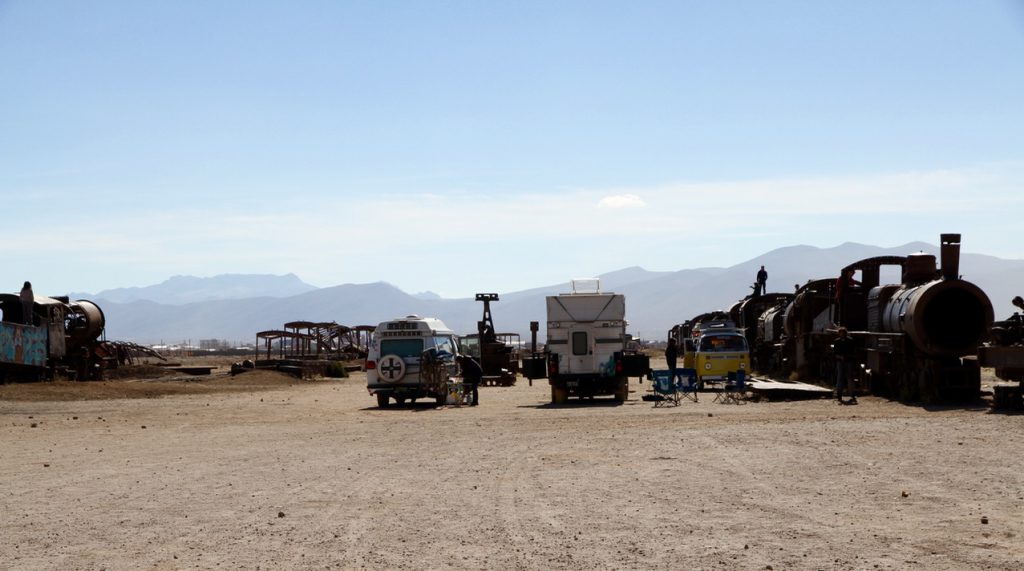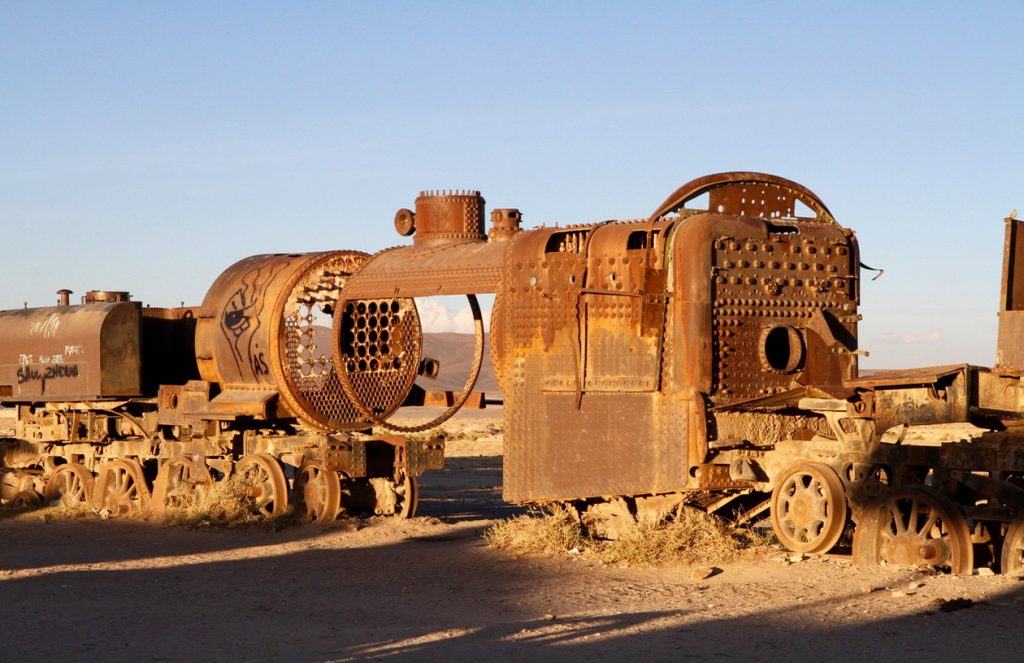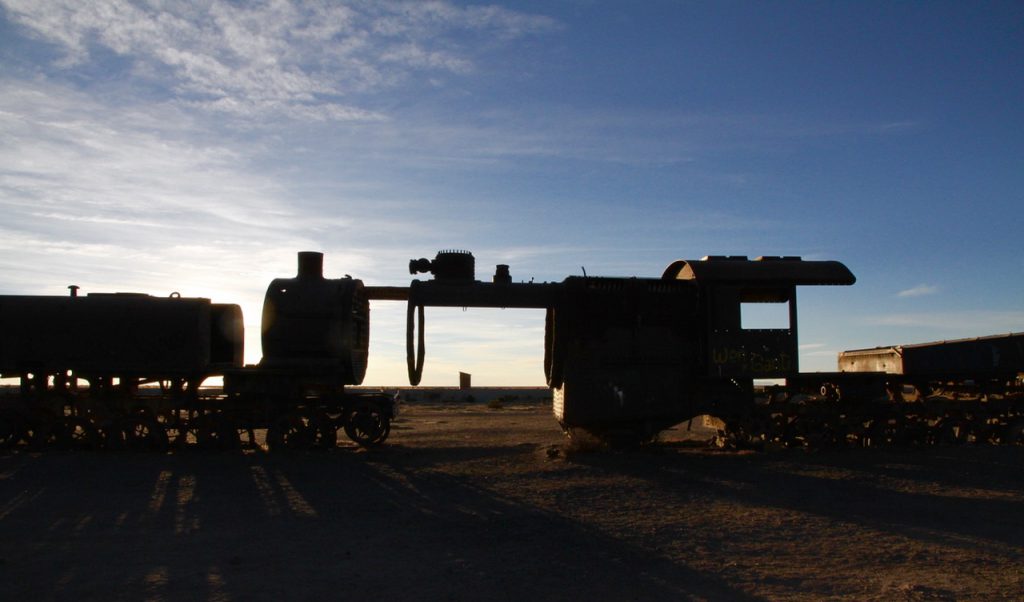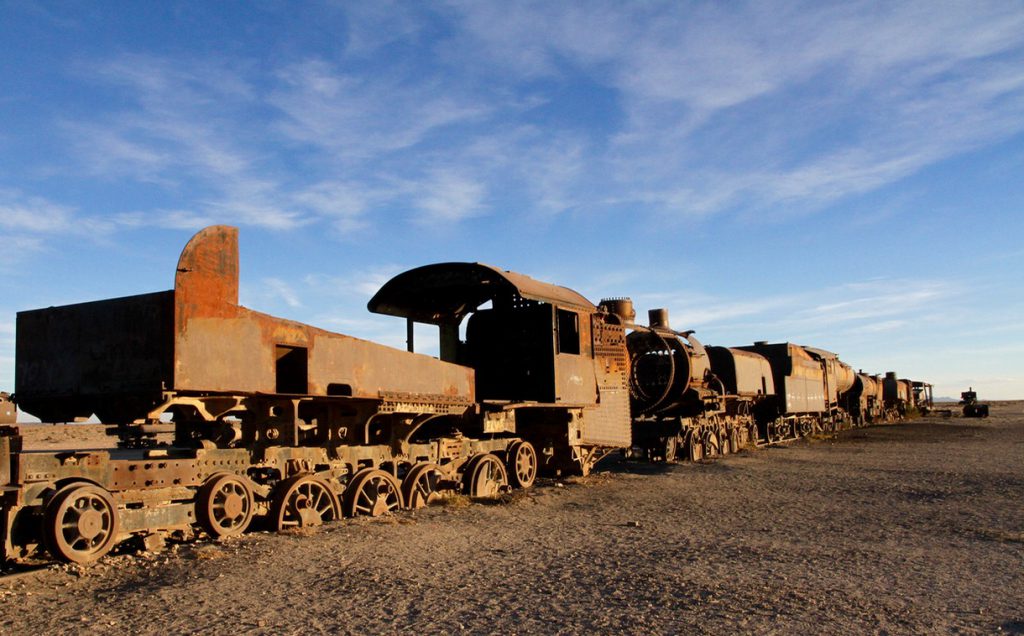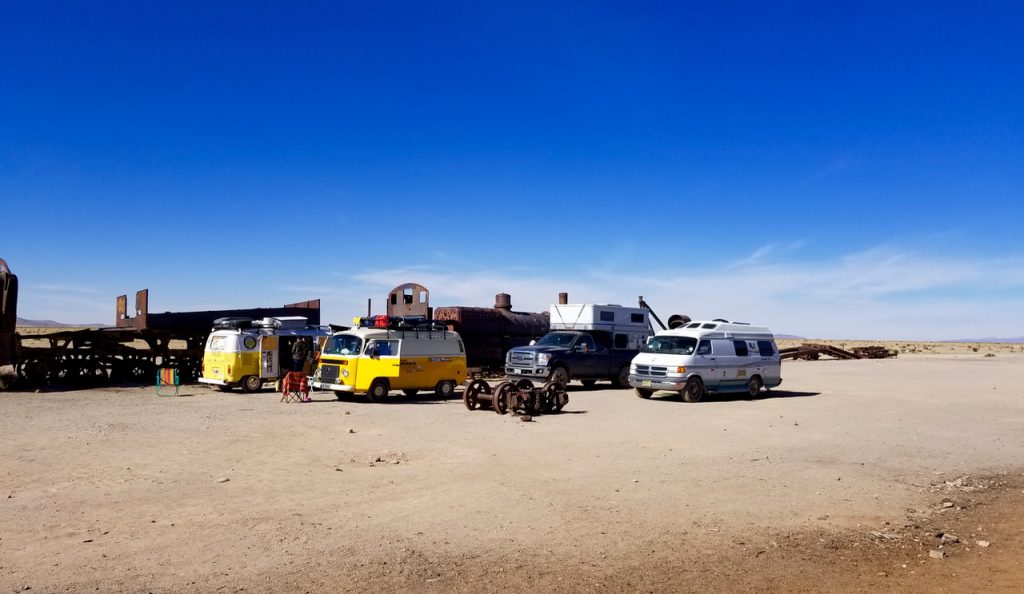 We were then off to the salt flats, the Salar de Uyuni.
The worlds largest salt flat at more than 1o,000 sq km was formed when a prehistoric lake went dry.
Nothing but bright white salt as far as the eye can see, the Salar is one of the strangest sights of our journey.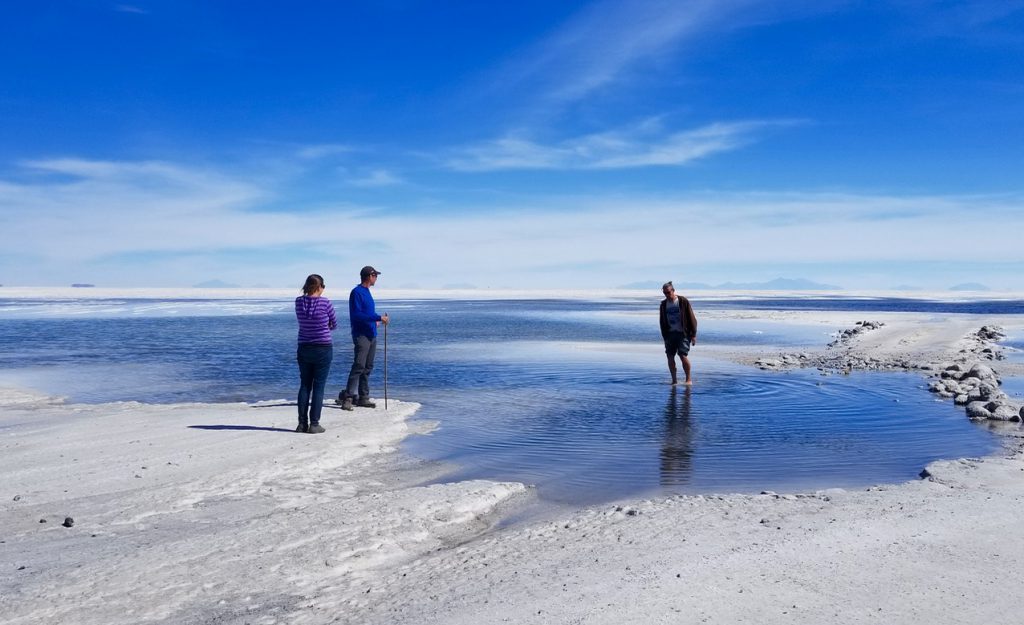 We arrive to the Salar at the tail end of rainy season, a time when portions of the salt flats are still flooded.
Getting stuck is a fairly common, expensive and potentially dangerous occurrence out here so there was plenty of testing the waters before driving too far.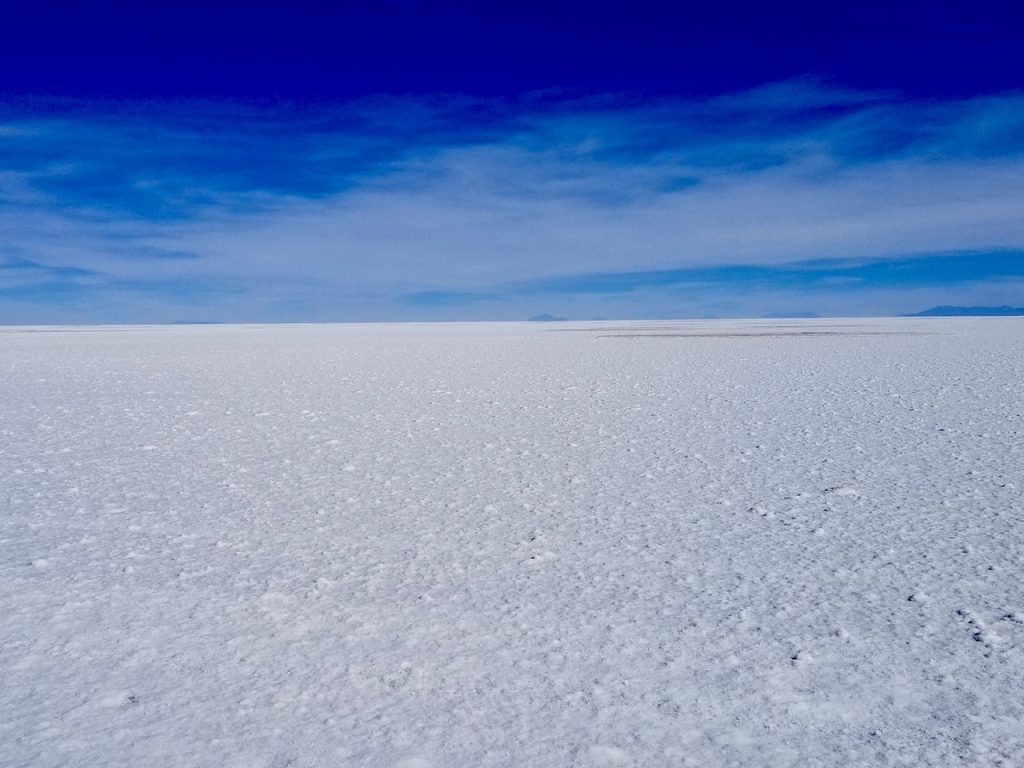 But once we built up some courage we were off, hurtling across the salt towards an almost non existent horizon.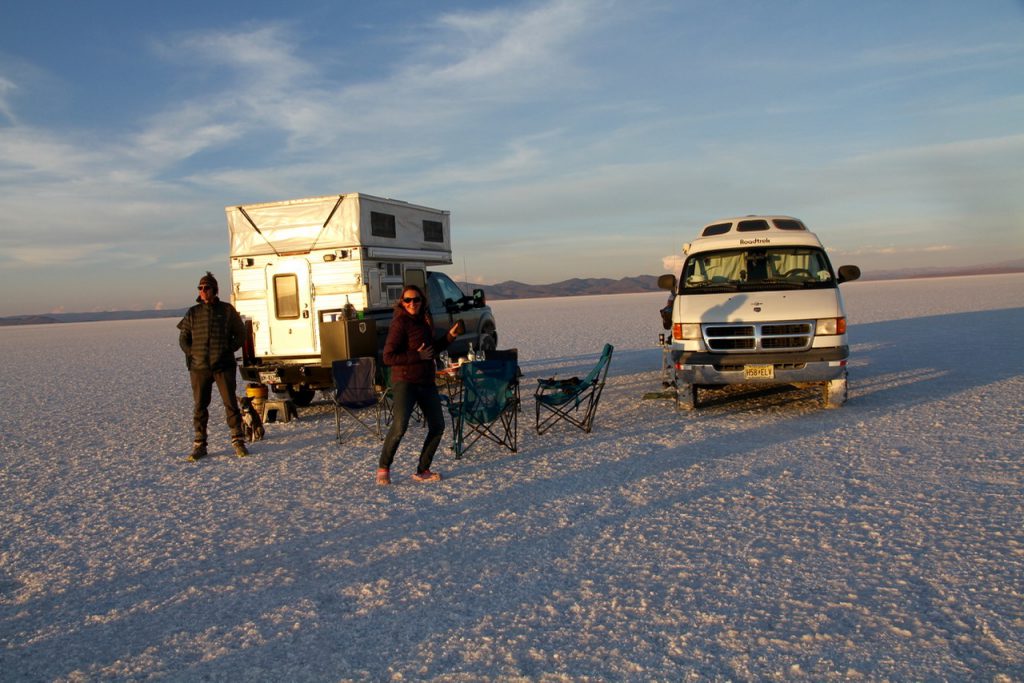 The next few days were spent goofing off on the salt with friends Phil and Jo.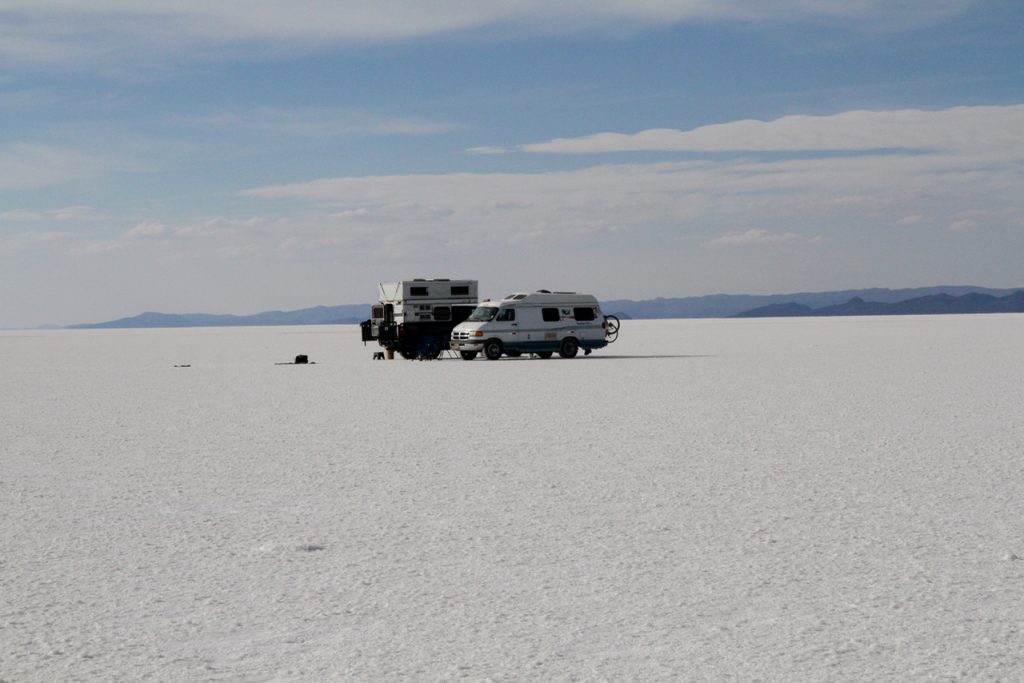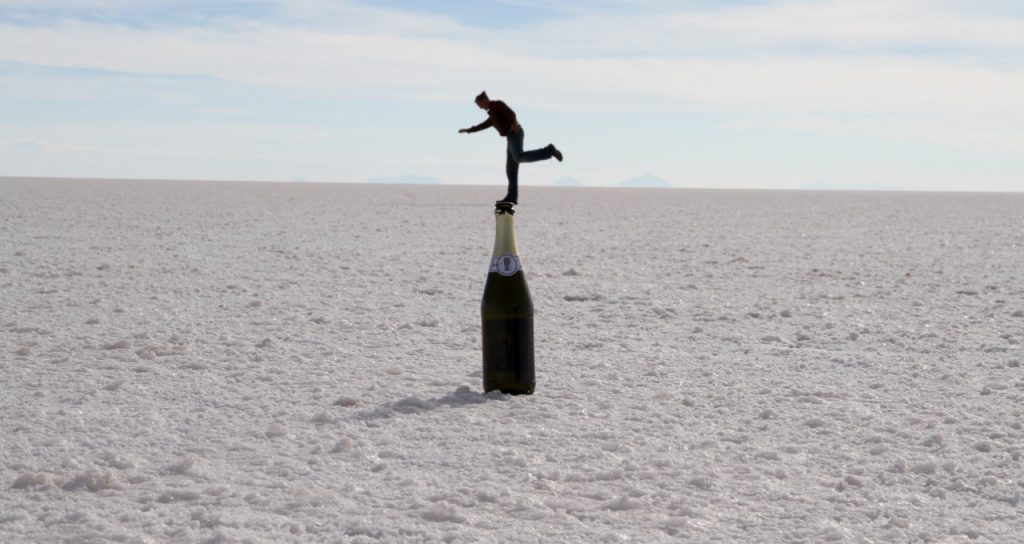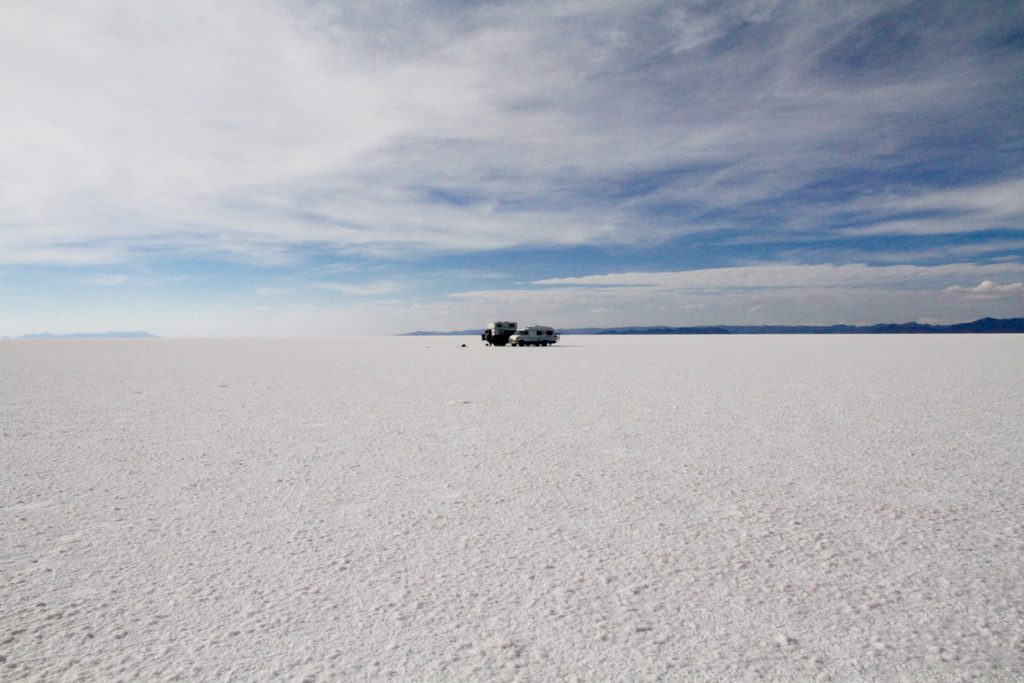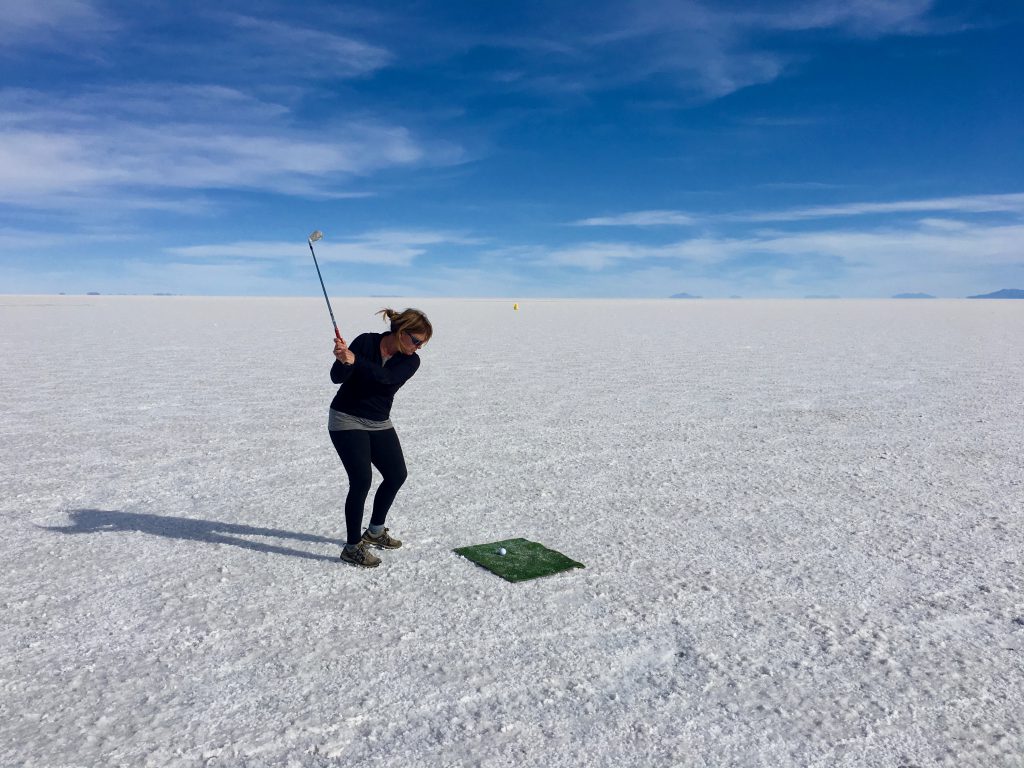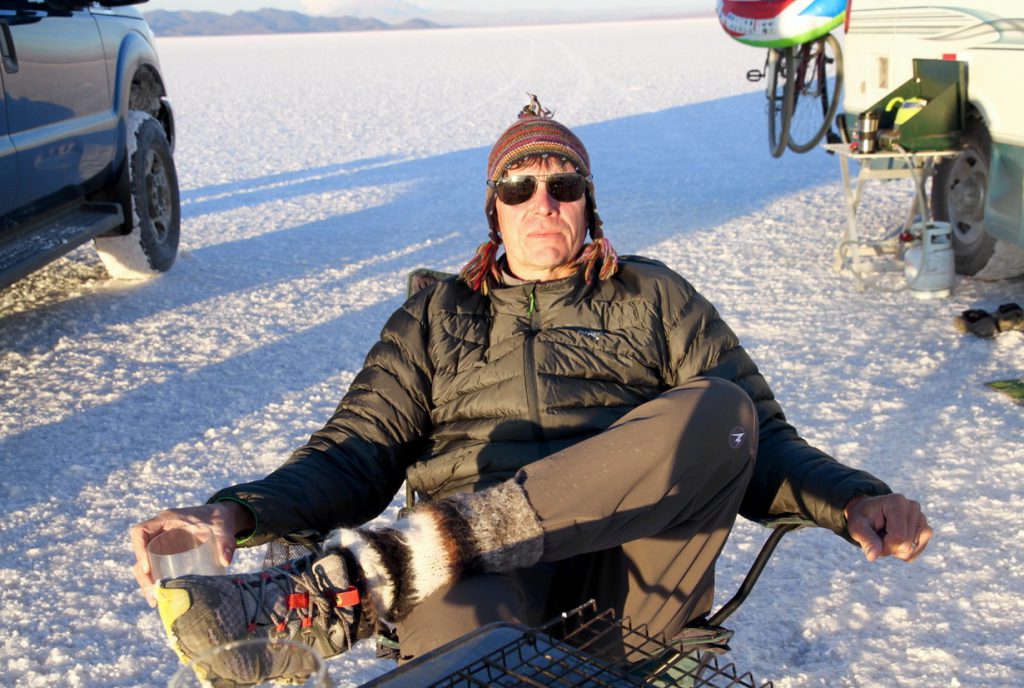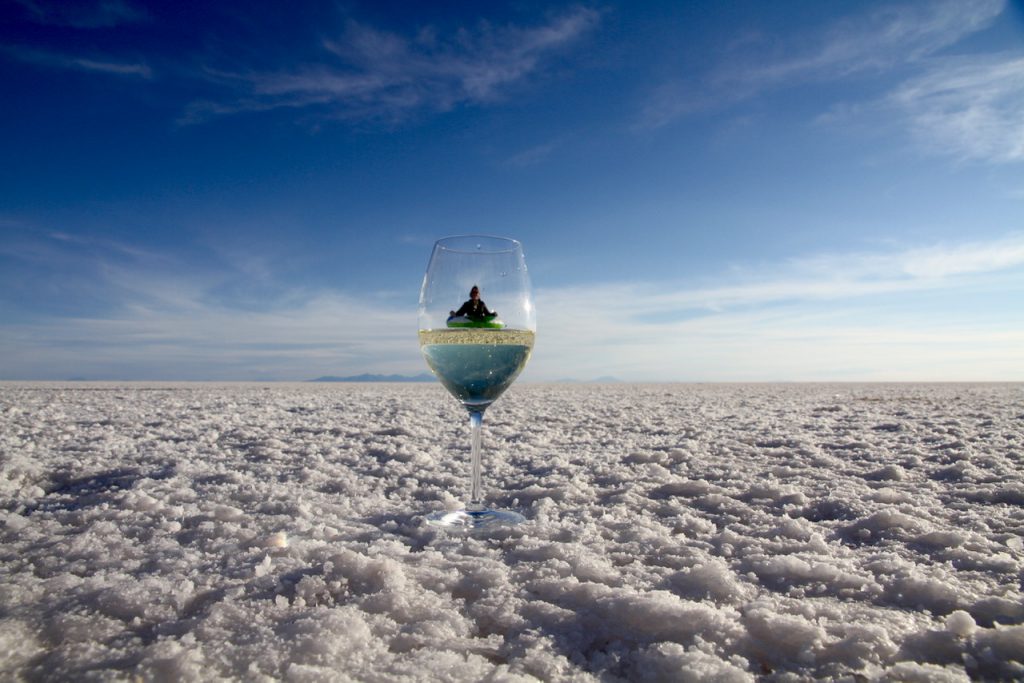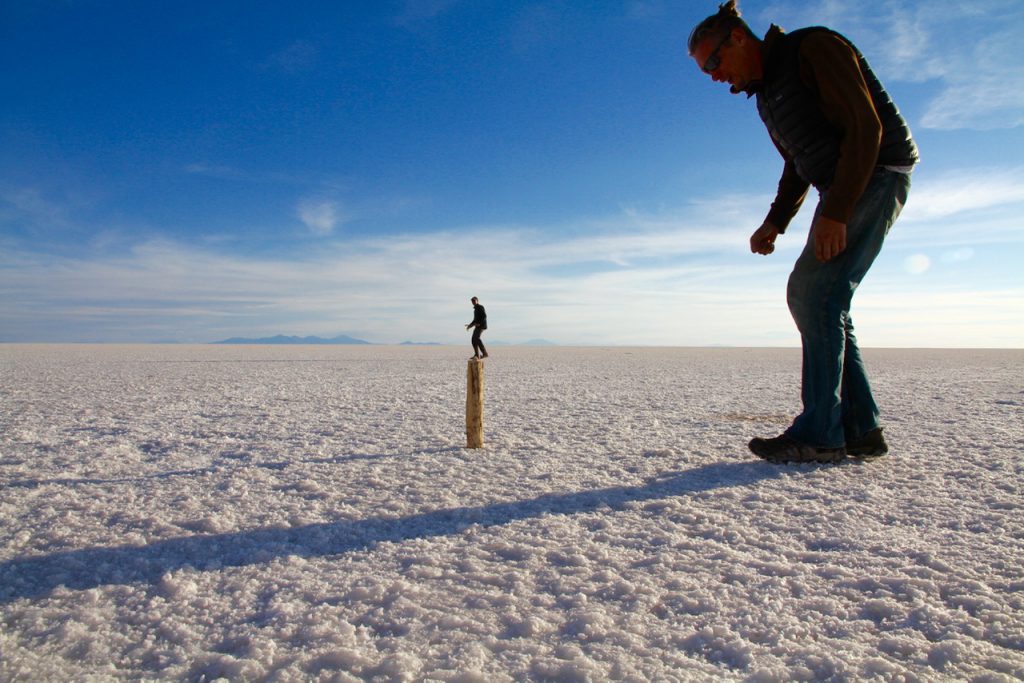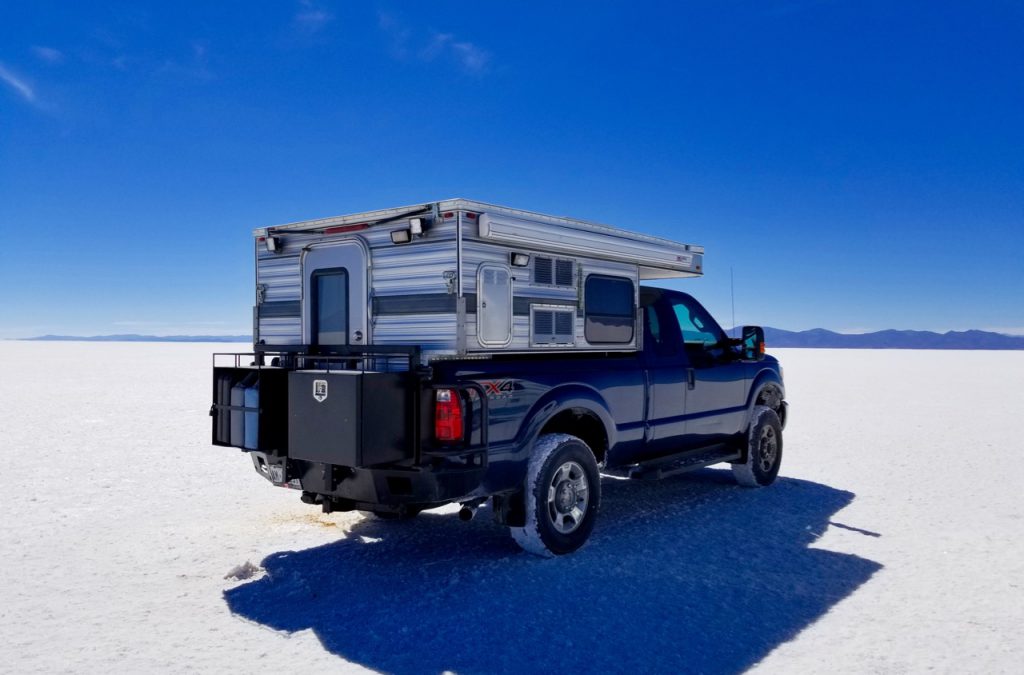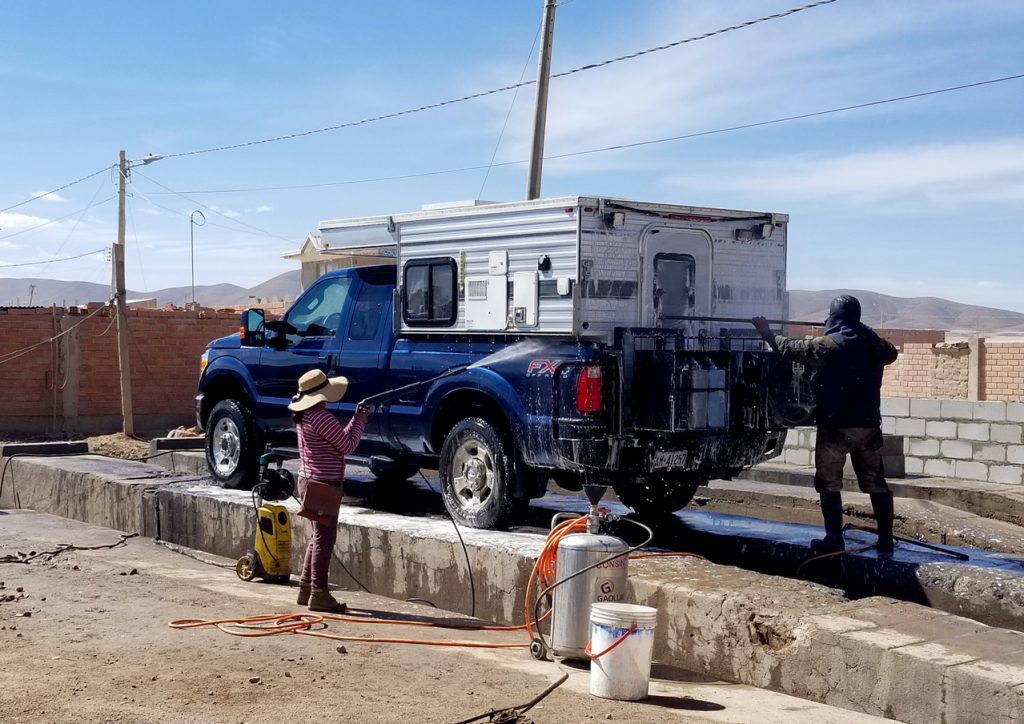 Back in Uyuni we are caked in salt and a a good scrub is necessary.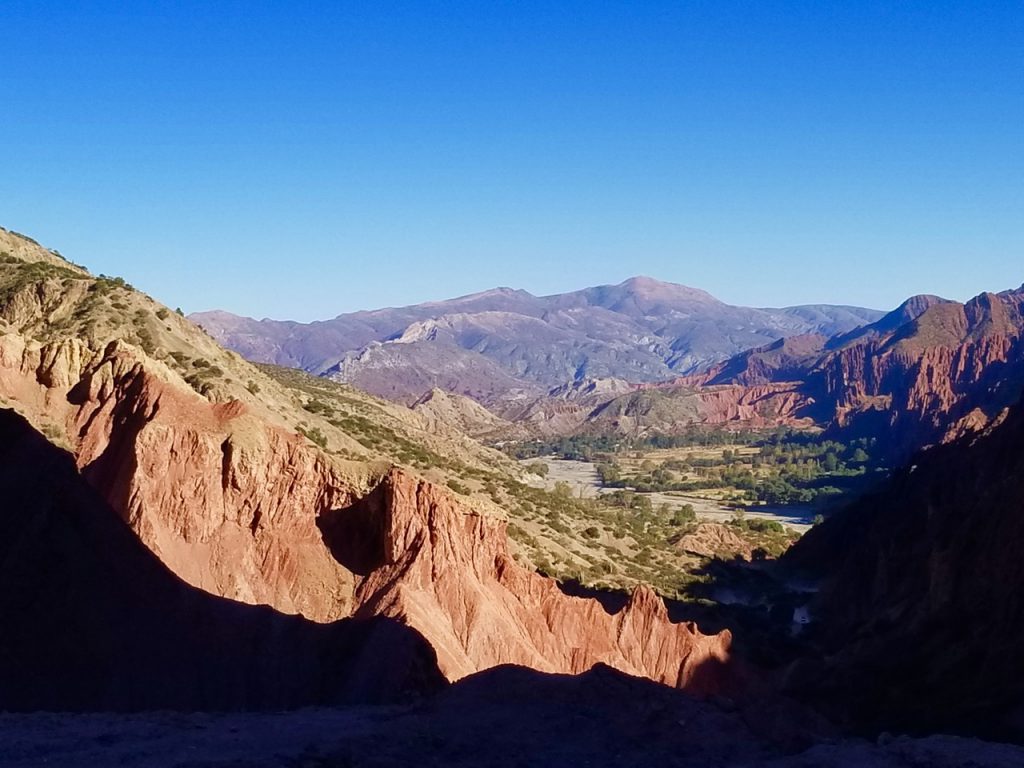 The remainder of our time in Bolivia was spent heading south through the land of Butch Cassidy and the Sundance kid.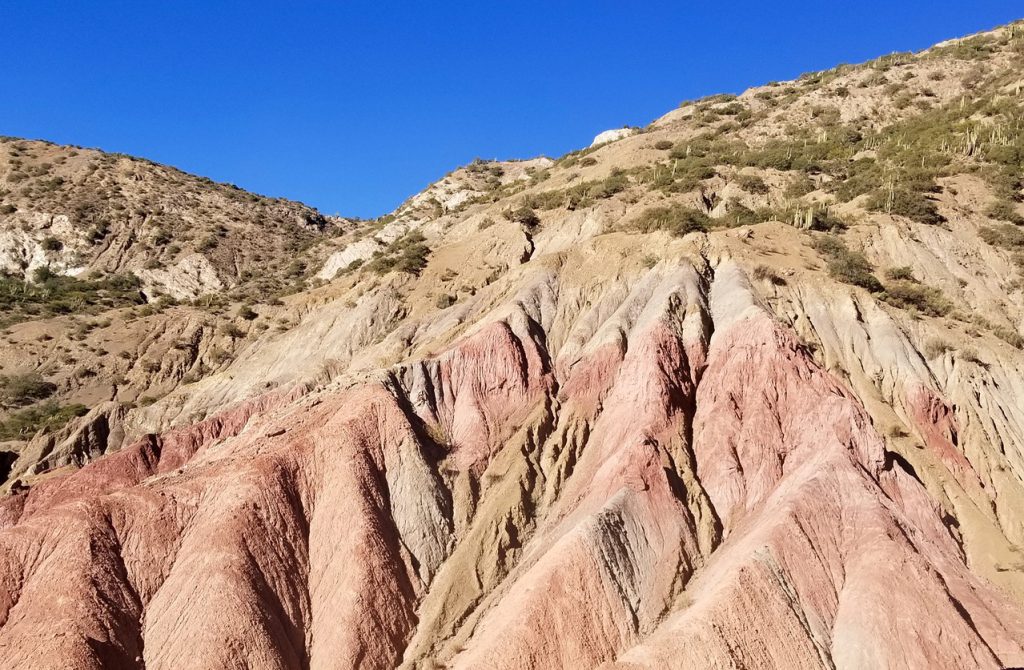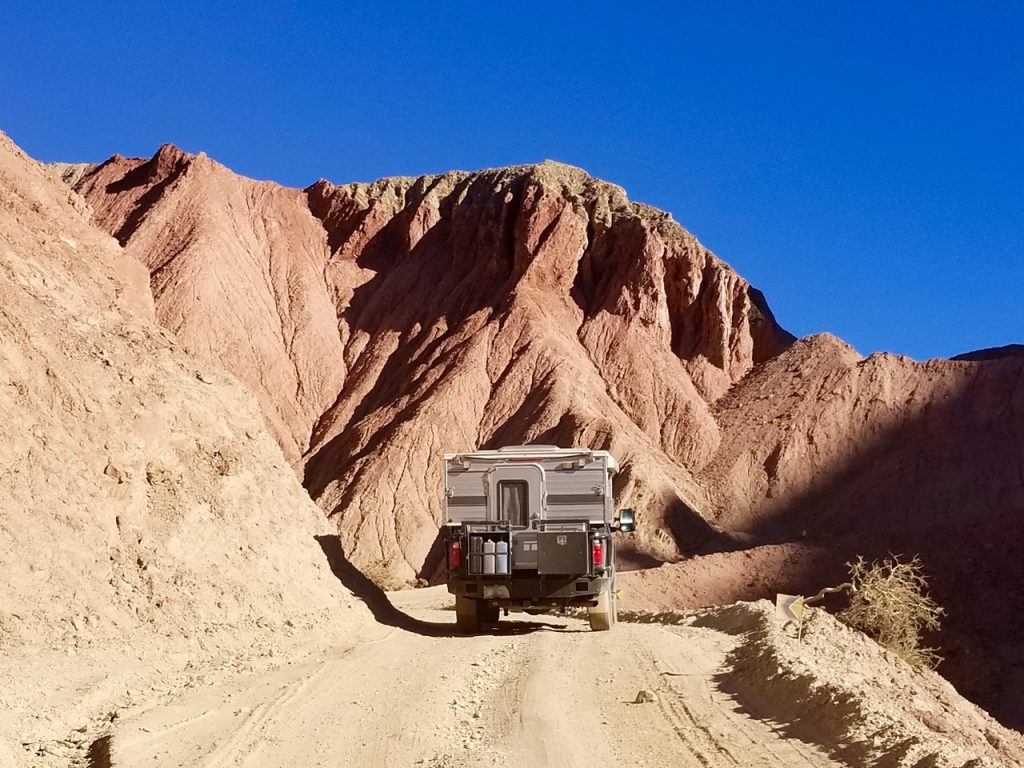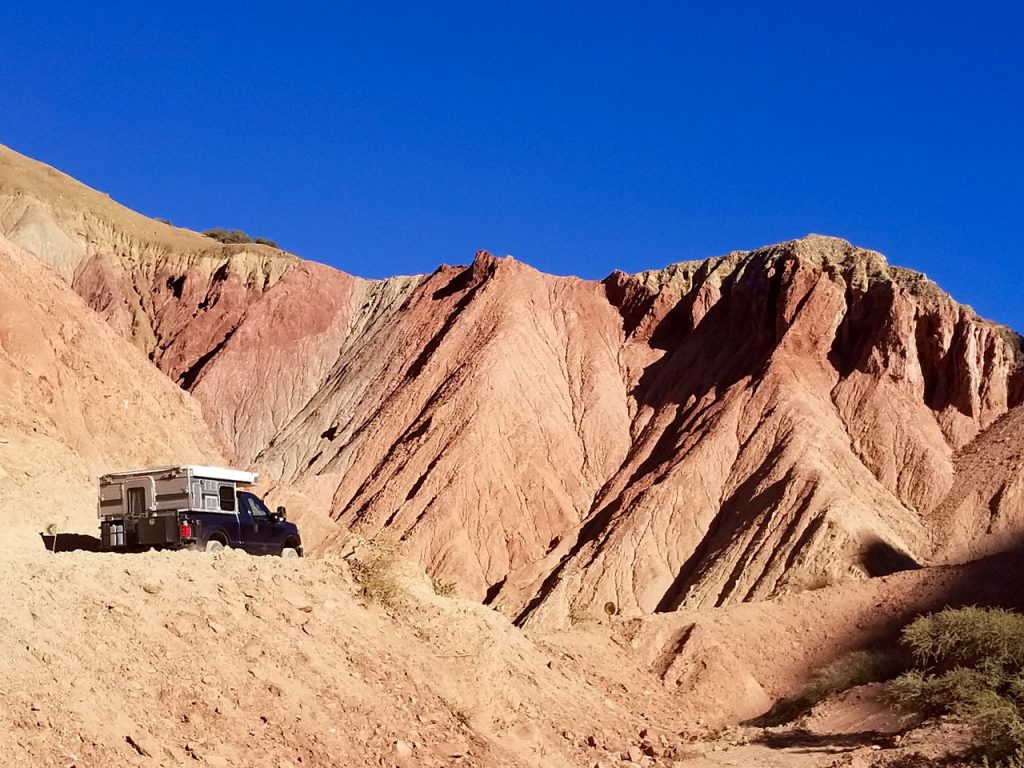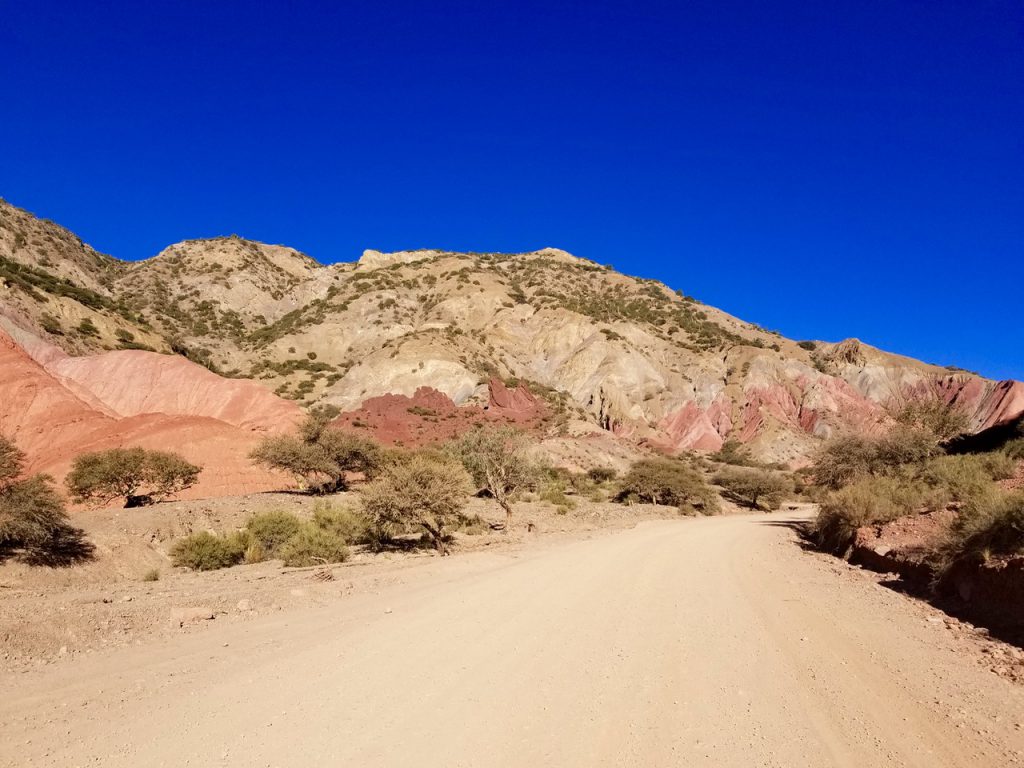 ….and just like that we found ourselves at the border to Argentina.