We crossed into California in search of a Redwood forest.
Our first stop did not disappoint.
We pulled in to Del Norte Coastal Redwoods State Park Labour Day weekend with no reservation fully expecting to be turned away but instead were given one of the best campsites of our trip.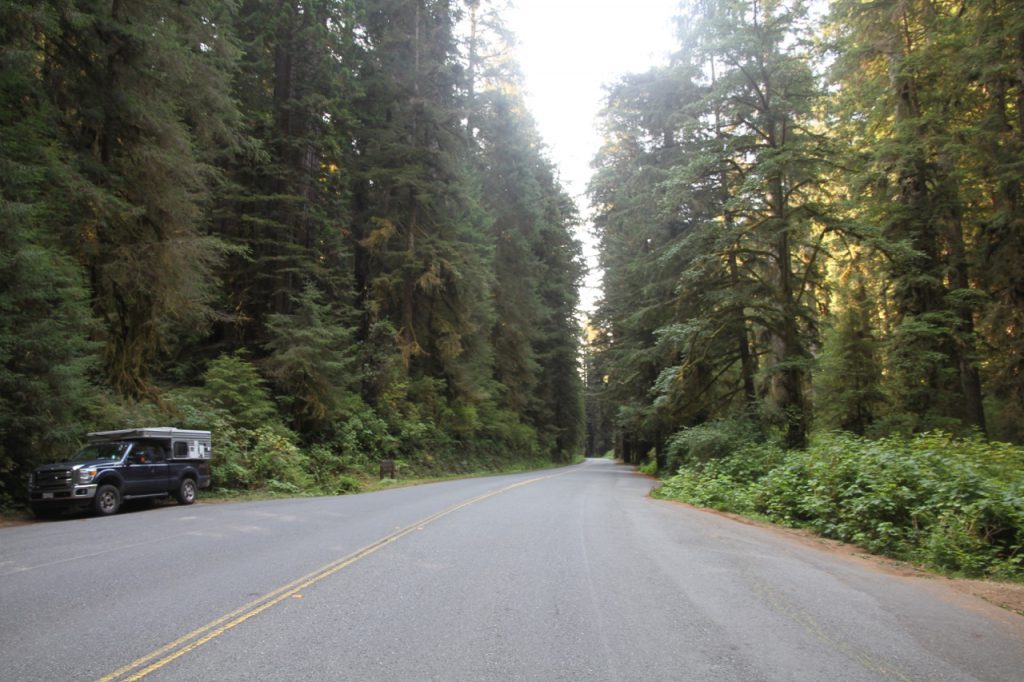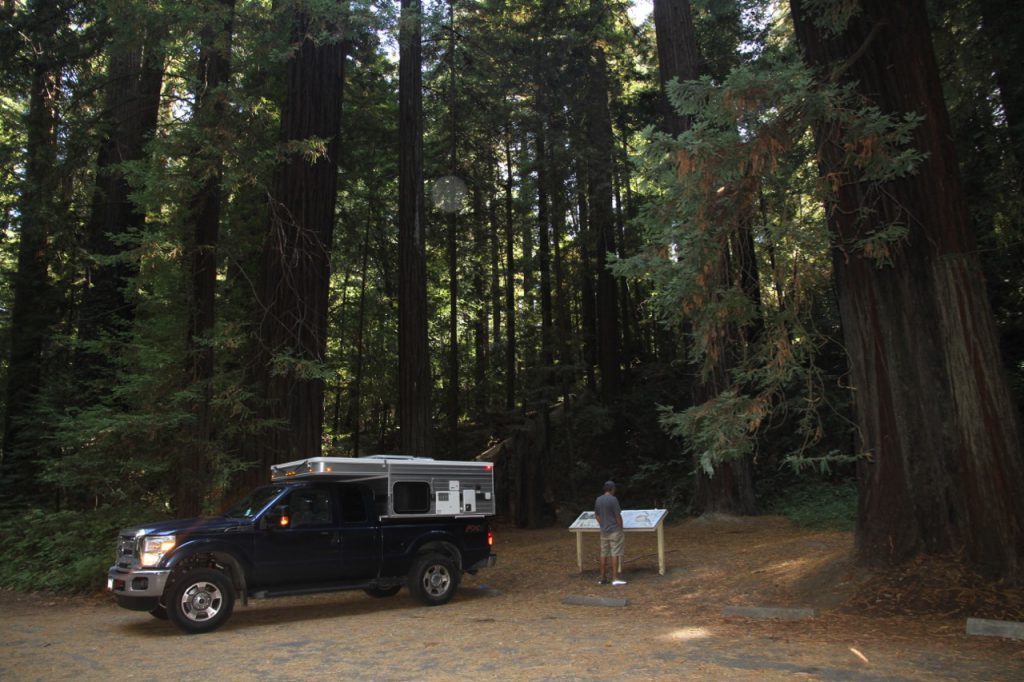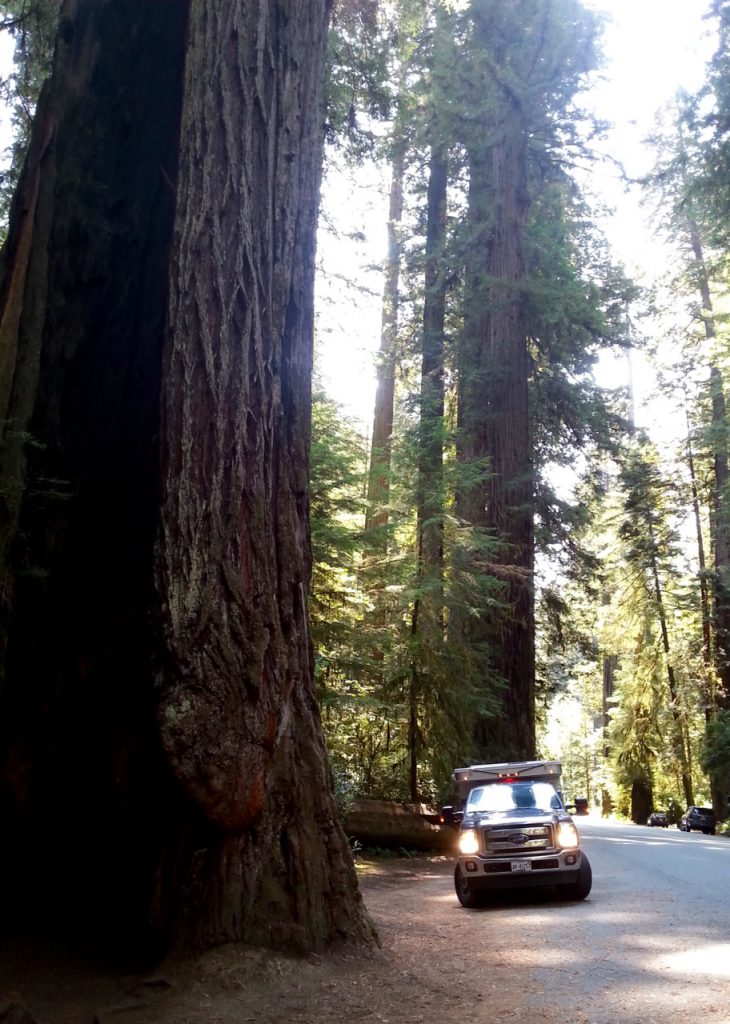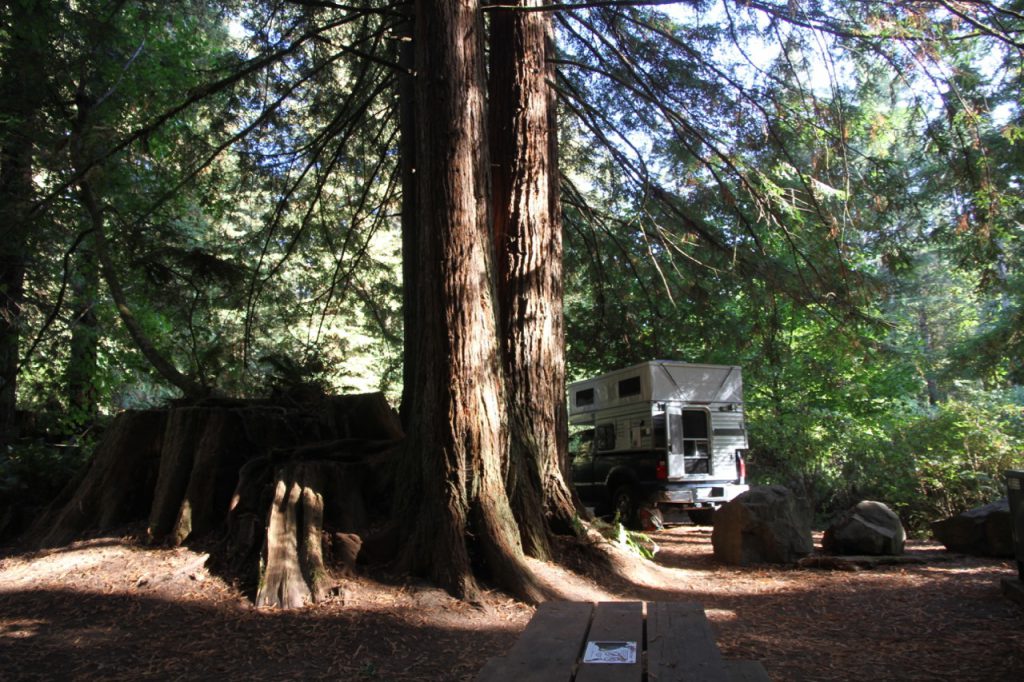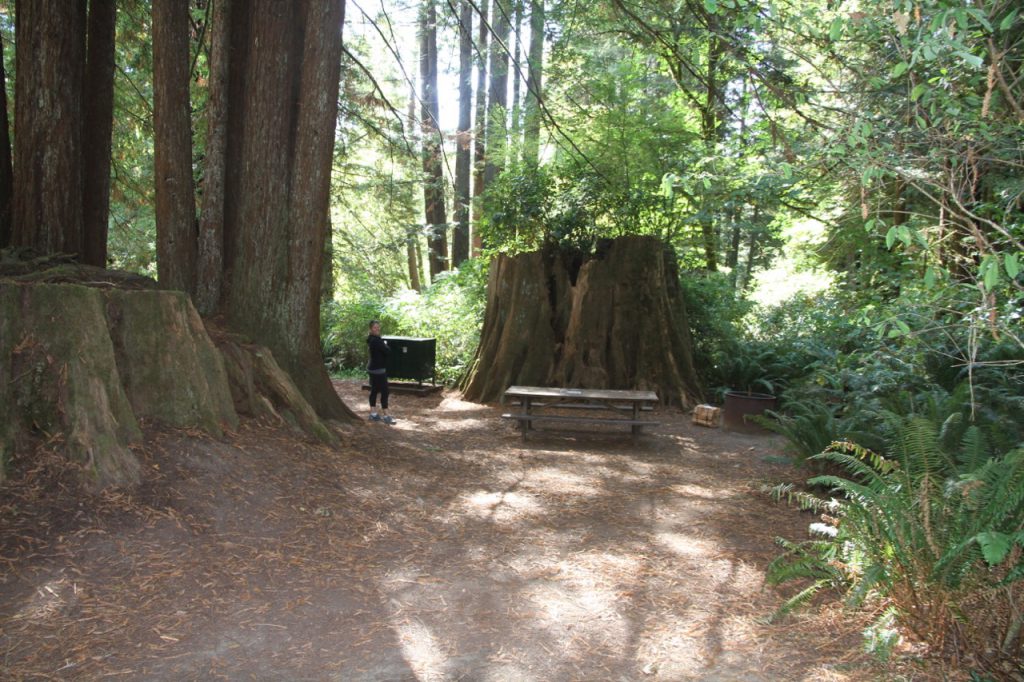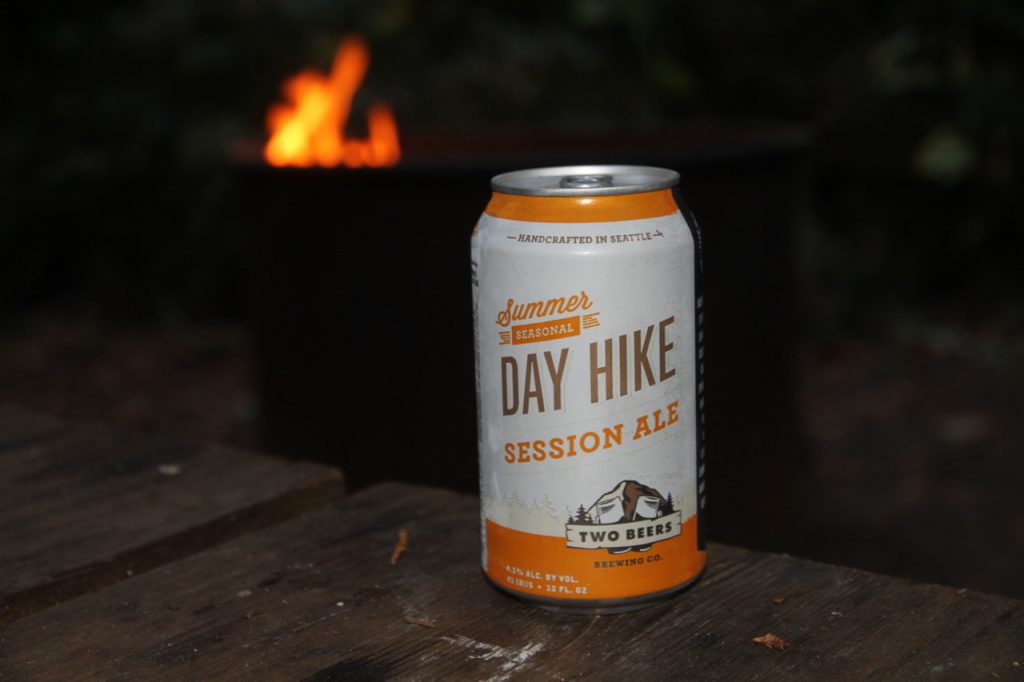 Redwood Forests extend down much of the coast allowing for breathtaking hikes and scenic drives almost all the way to San Francisco.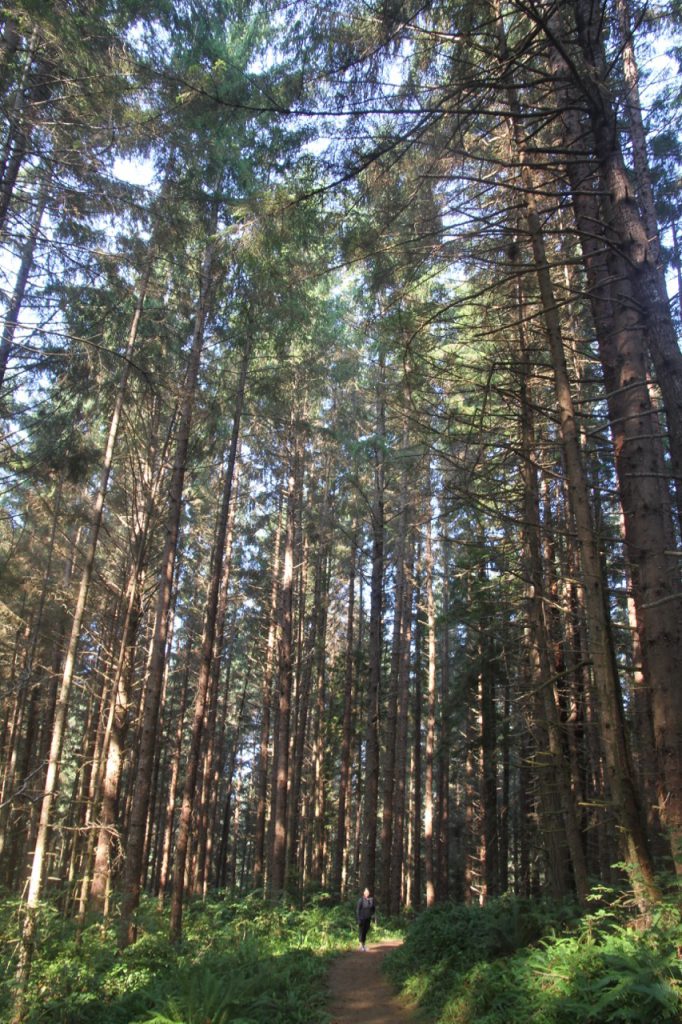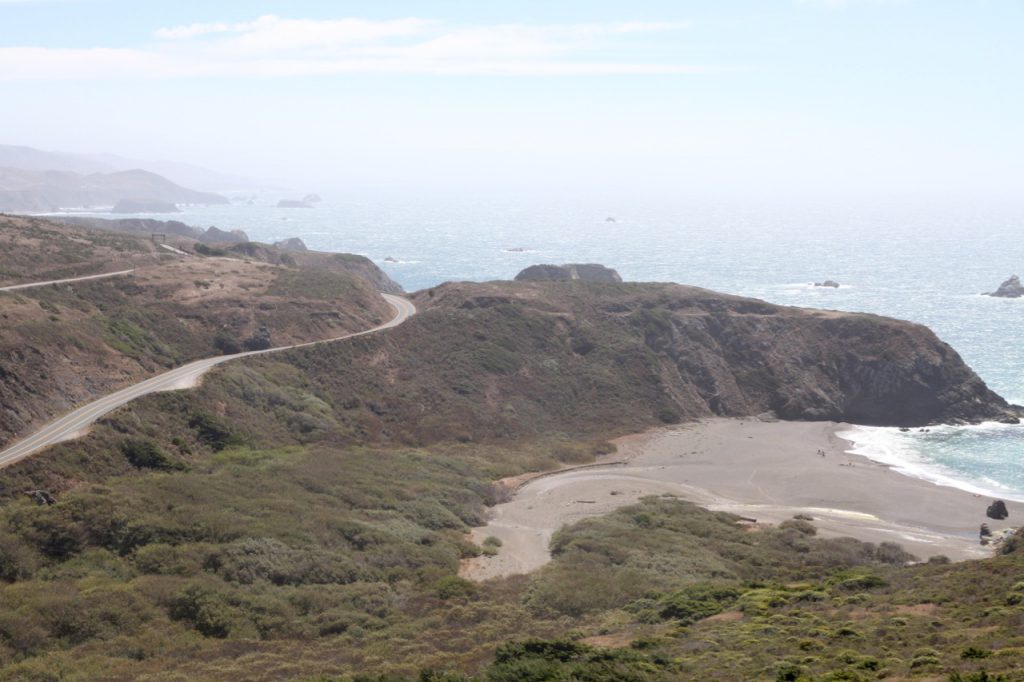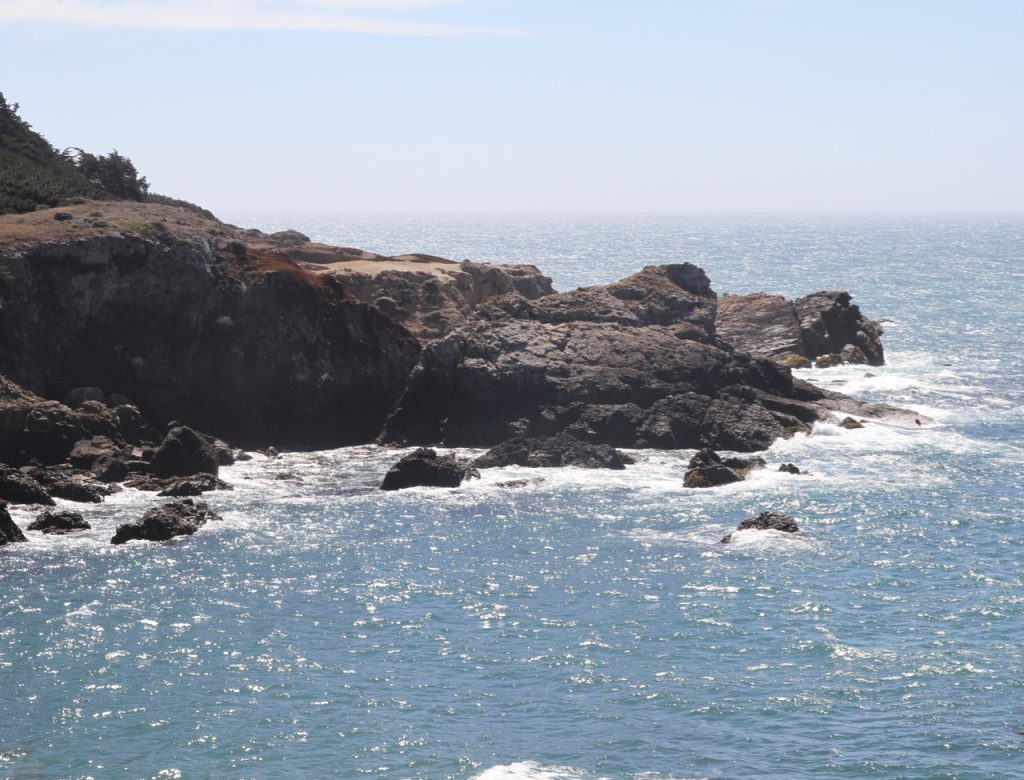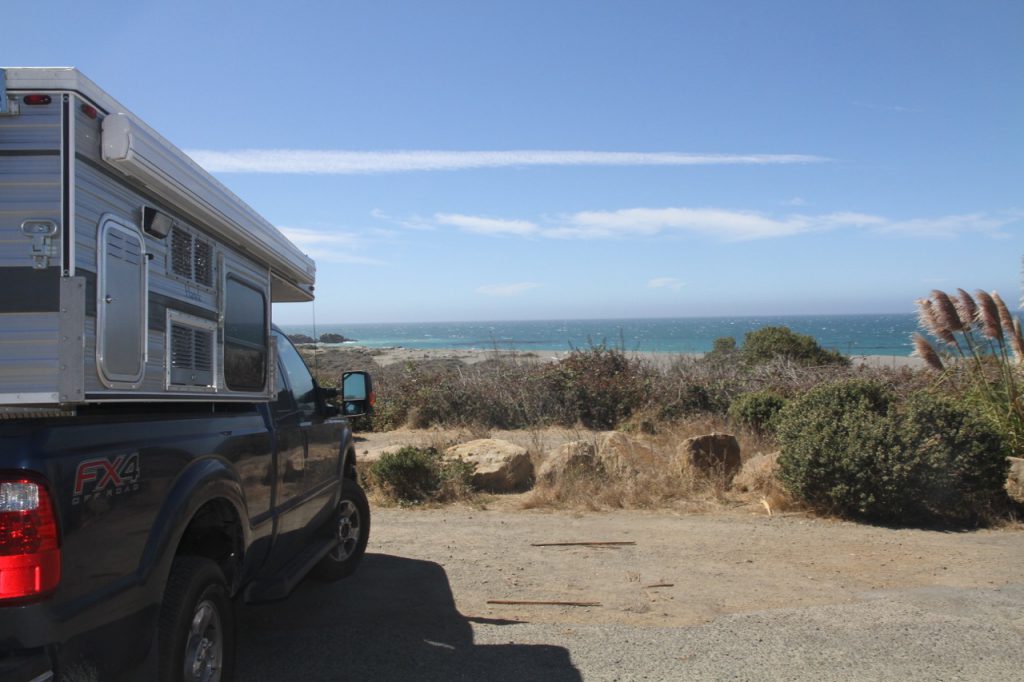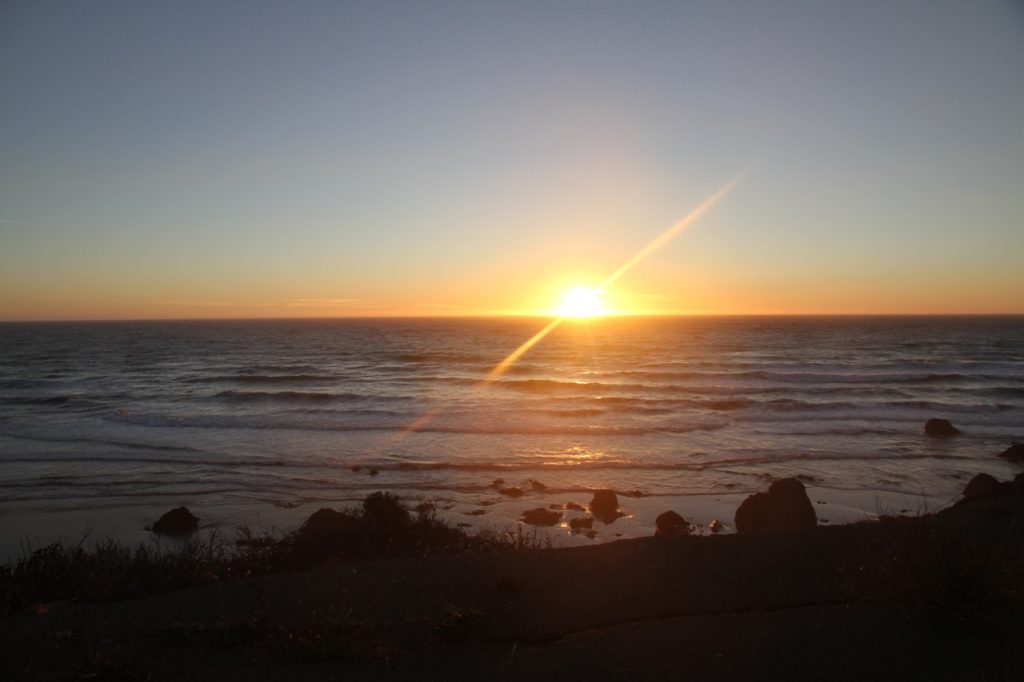 Beach camping at Union Landing State Beach.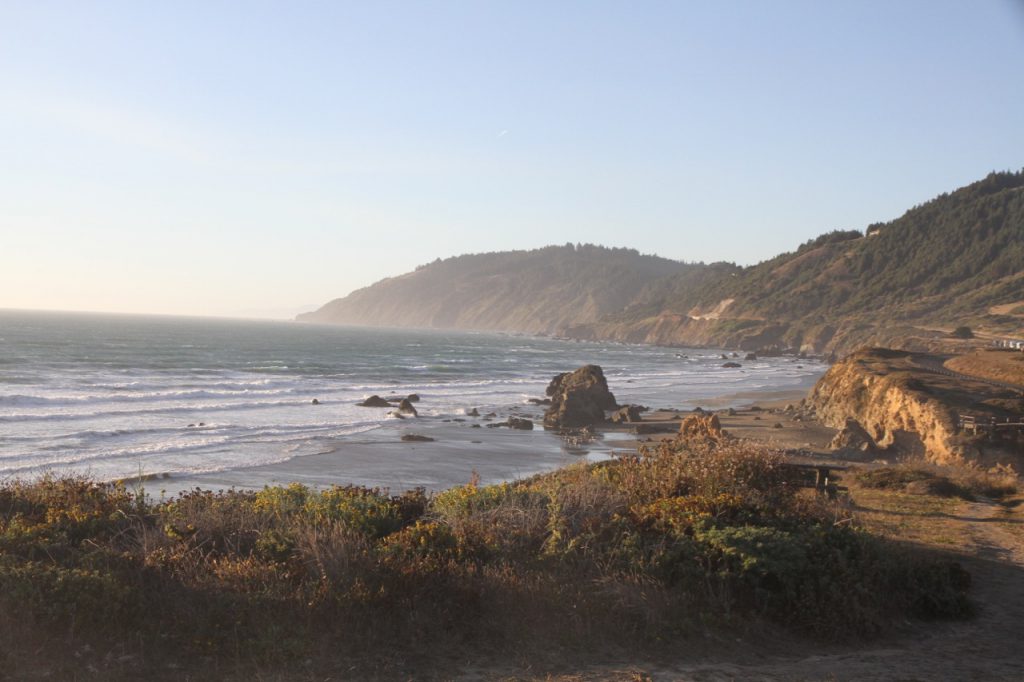 We continue to work our way down the Northern coast and before we head in to the Bay Area, we hear there is a spot a little ways inland where we might be able to get a glass of wine.
So off to Napa we go.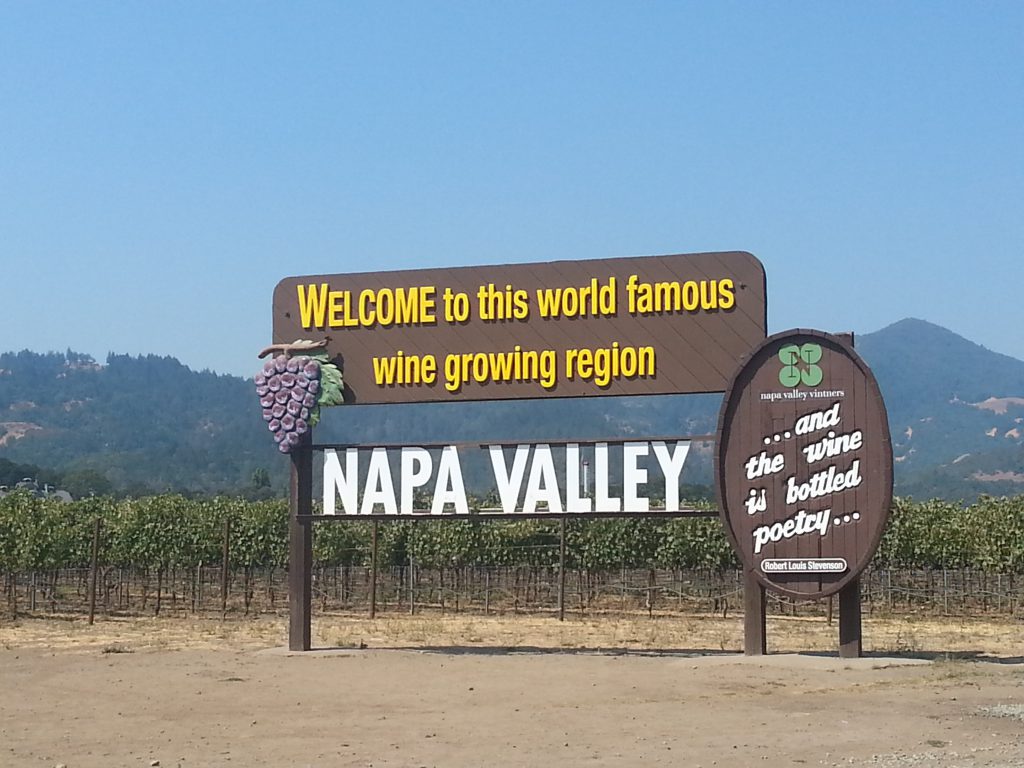 After getting settled in the Napa Valley Expo RV Park (as you do when staying in Napa) we are off to rent bikes for a couple days to explore town and taste our way from winery to winery.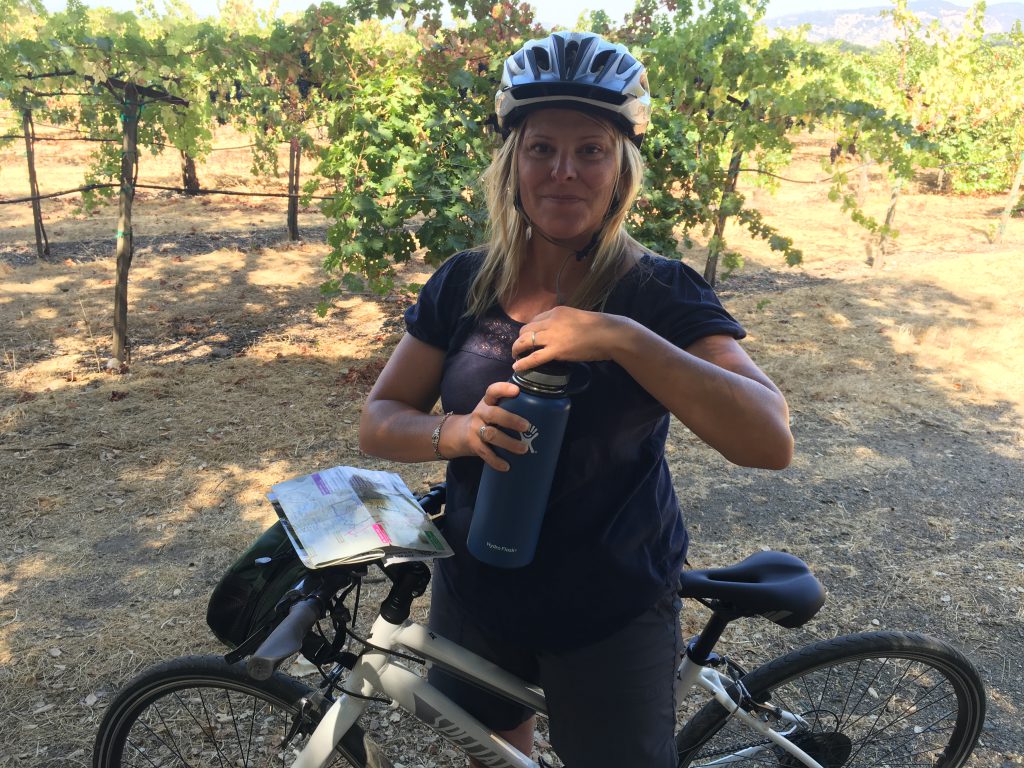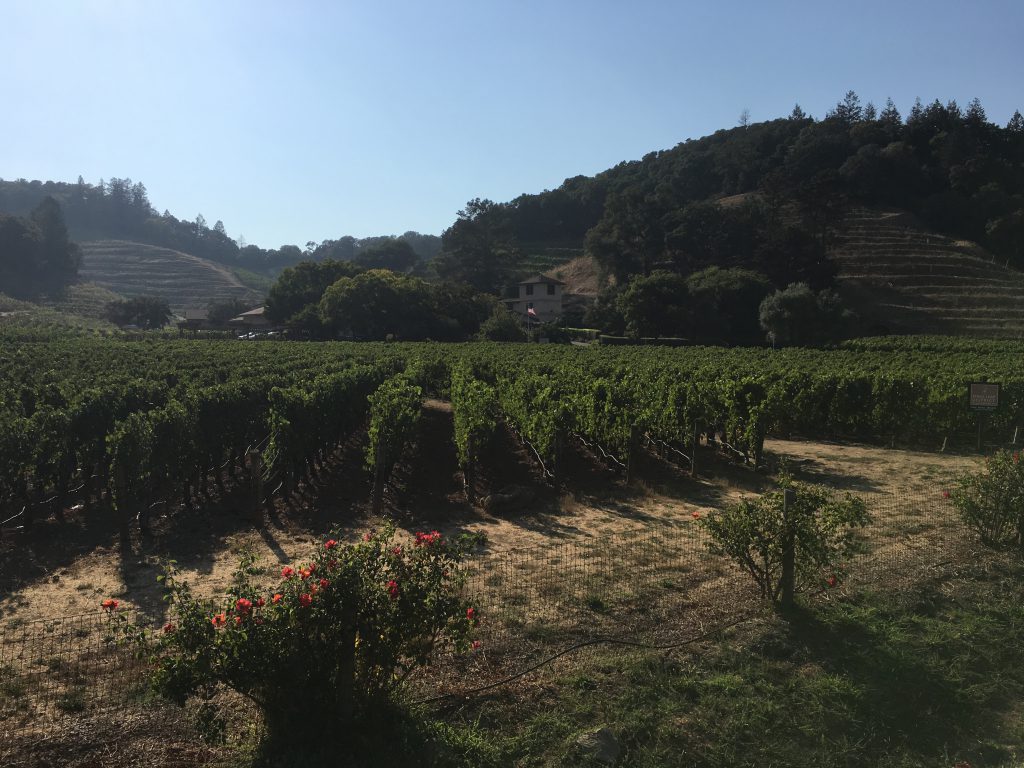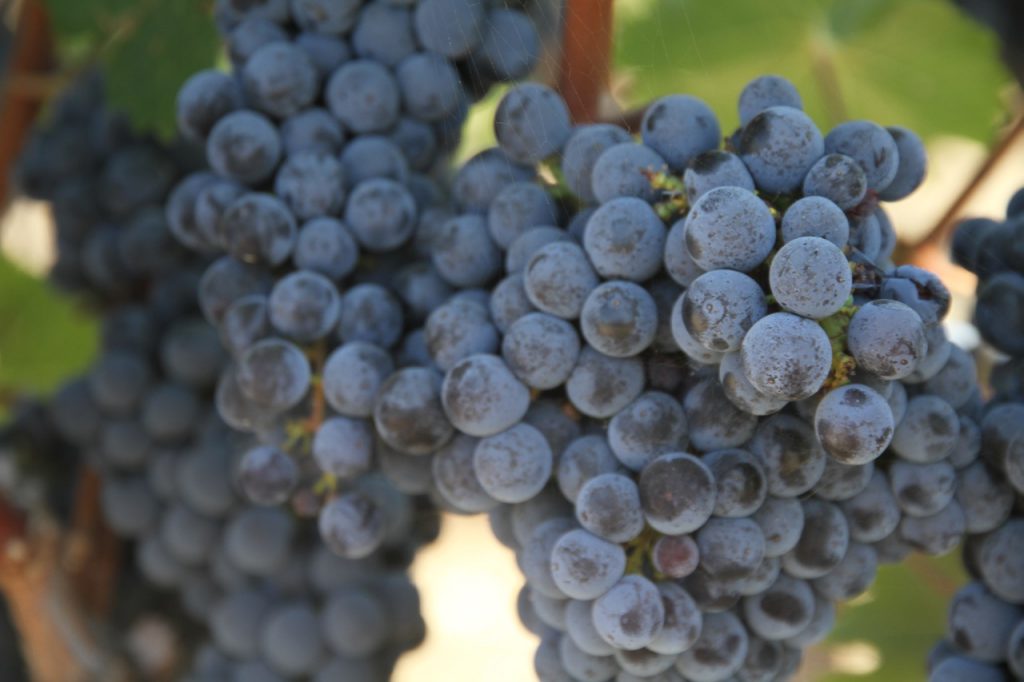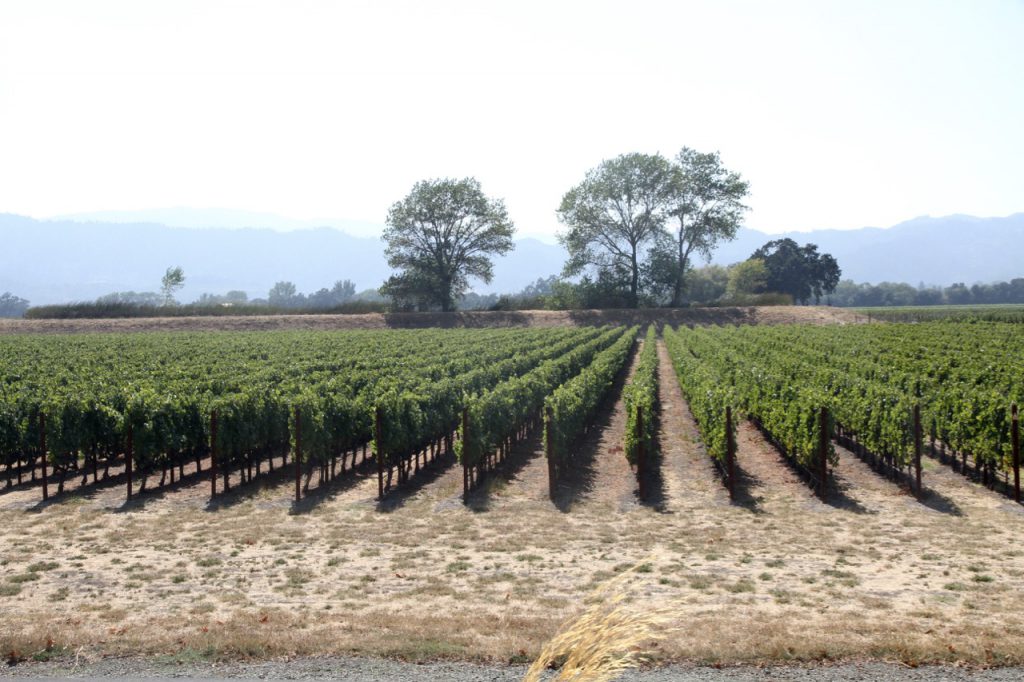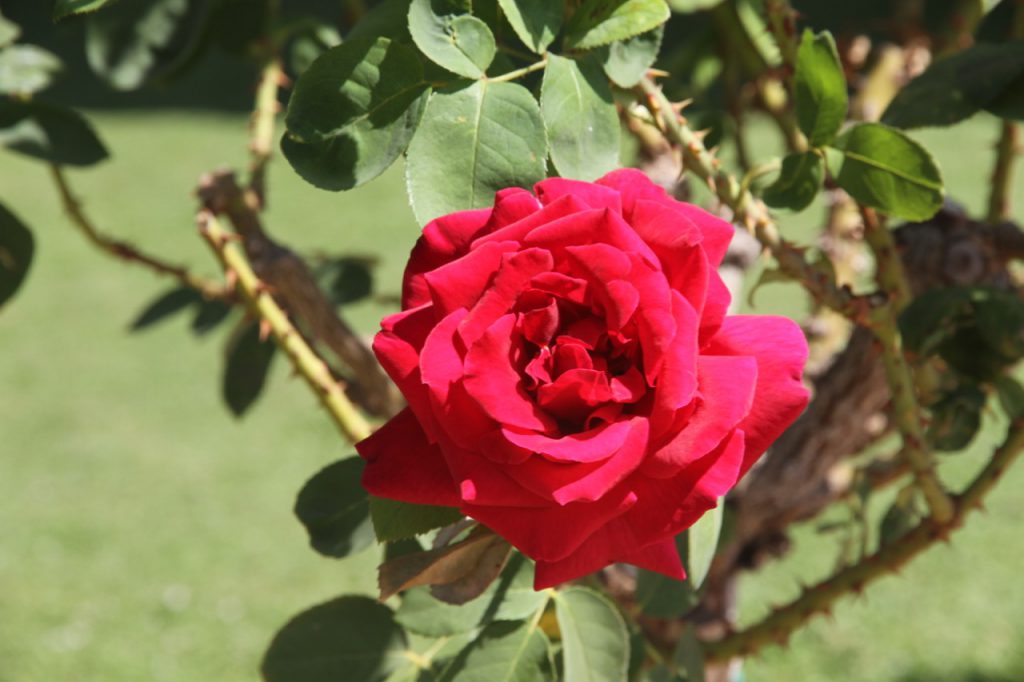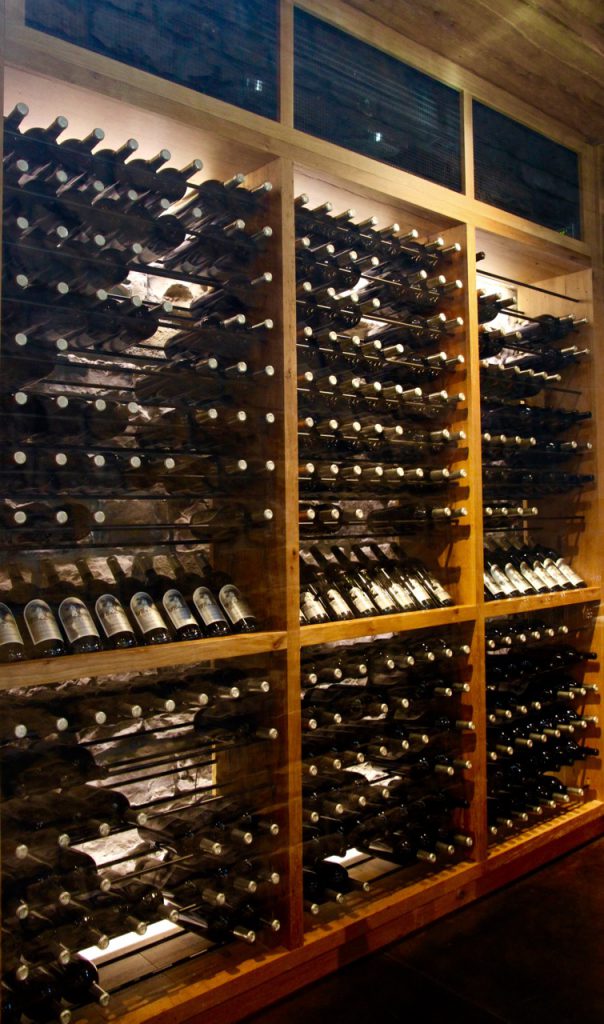 The only problem with this plan is that the wineries are rather spread out, the tasting pours are rather generous and the temperature each day of our visit topped out around 100 degrees fahrenheit.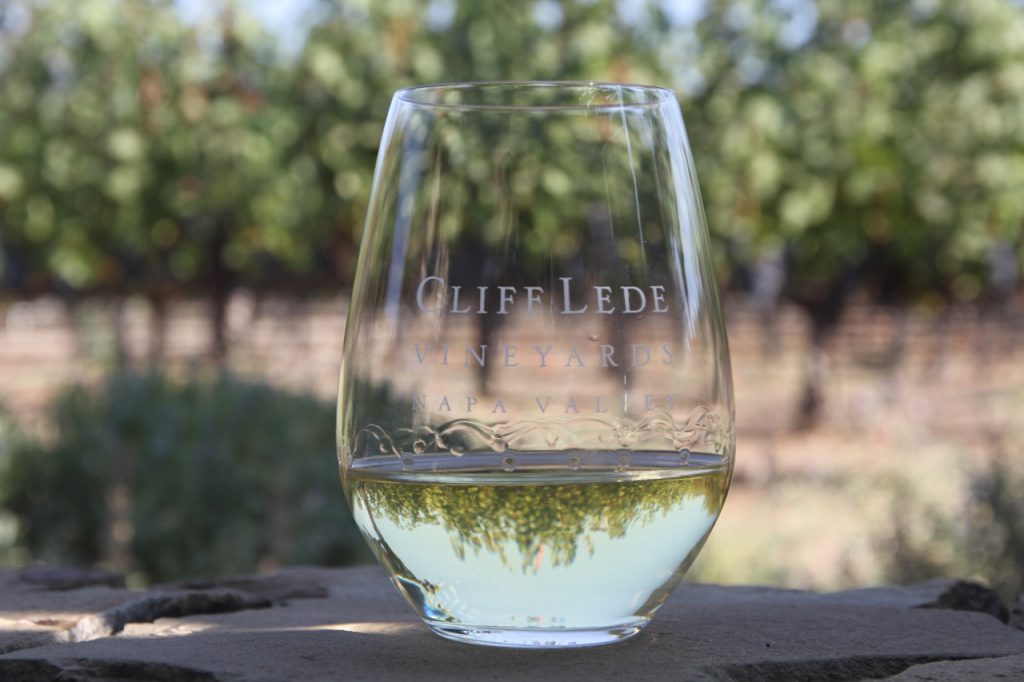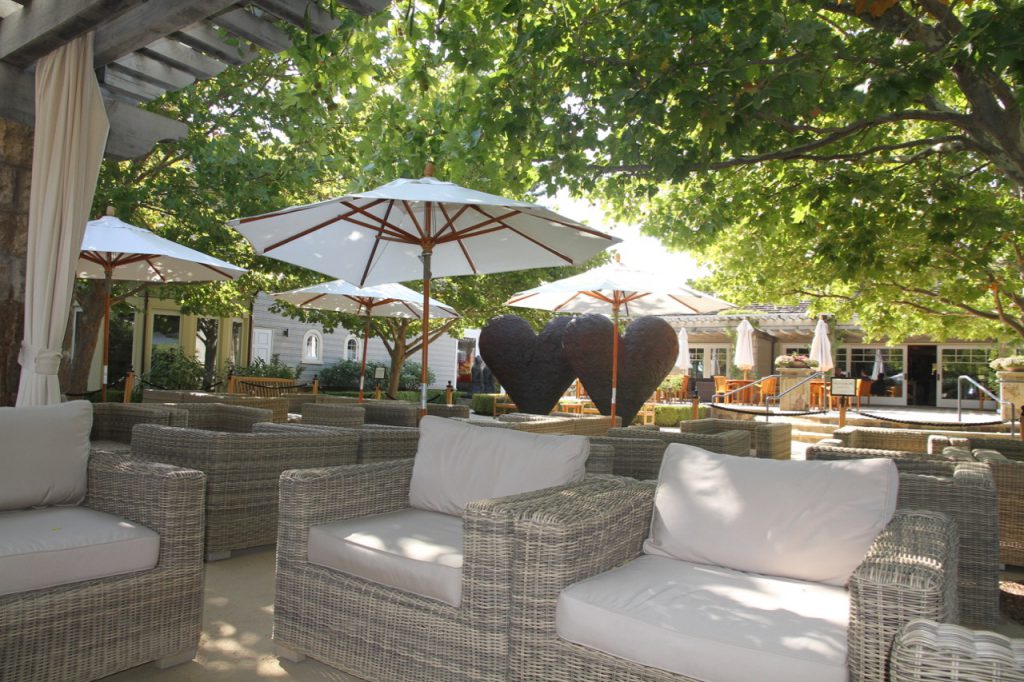 So we wobbled around the countryside, were treated like kings at some great wineries, ignored a few disparaging looks at our appearance from the odd wine snob, got some heat stroke and had a great time.
We went for lunch at R+D Kitchen – as food was quite necessary at this point- and met Keith.  He's a local we chatted with for a bit over some great eats…and a super nice guy.  Thanks for the bevies, Keith!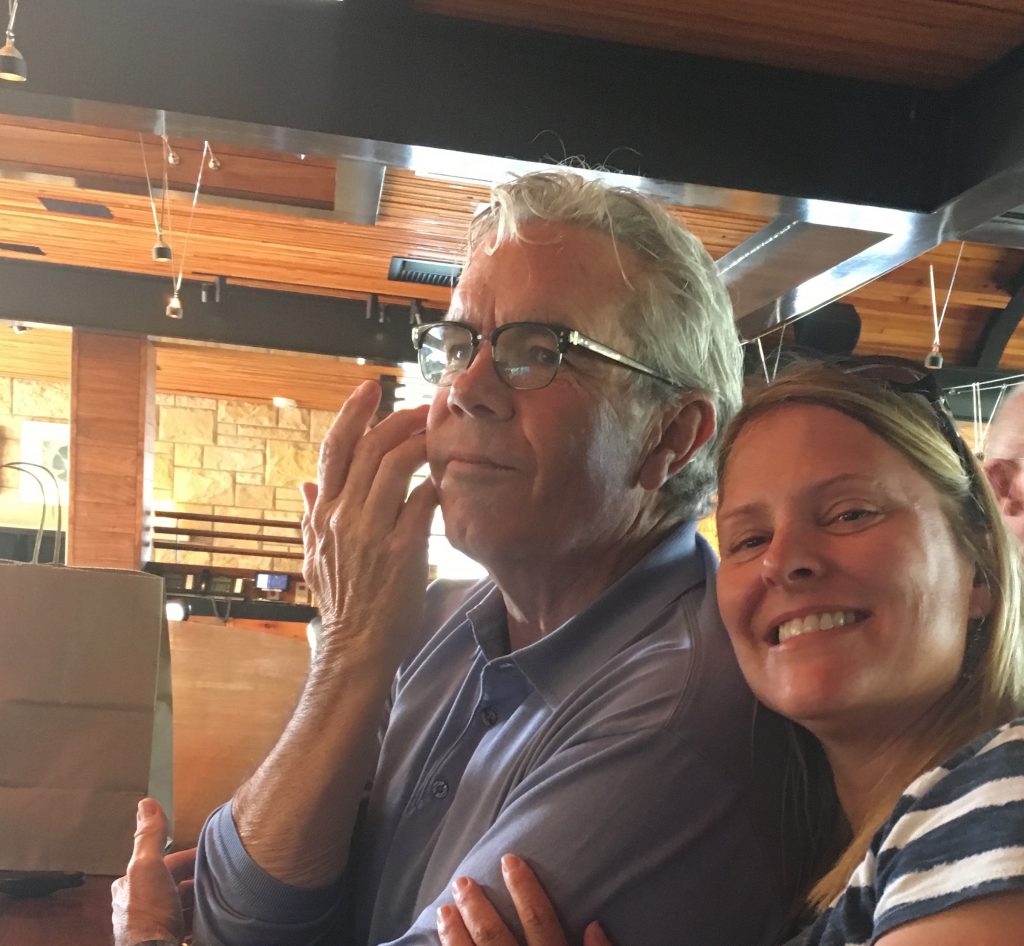 …and the Napa Valley Expo RV Park was perfect.
Now off to one of our favorite towns, San Francisco.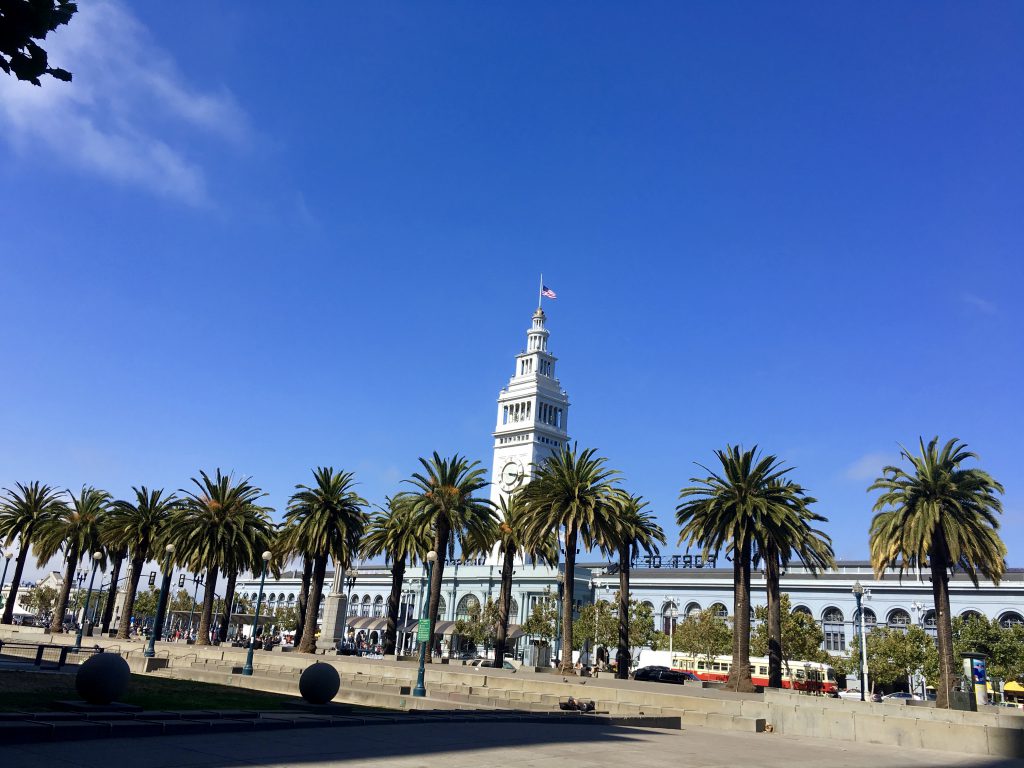 First stop dim sum.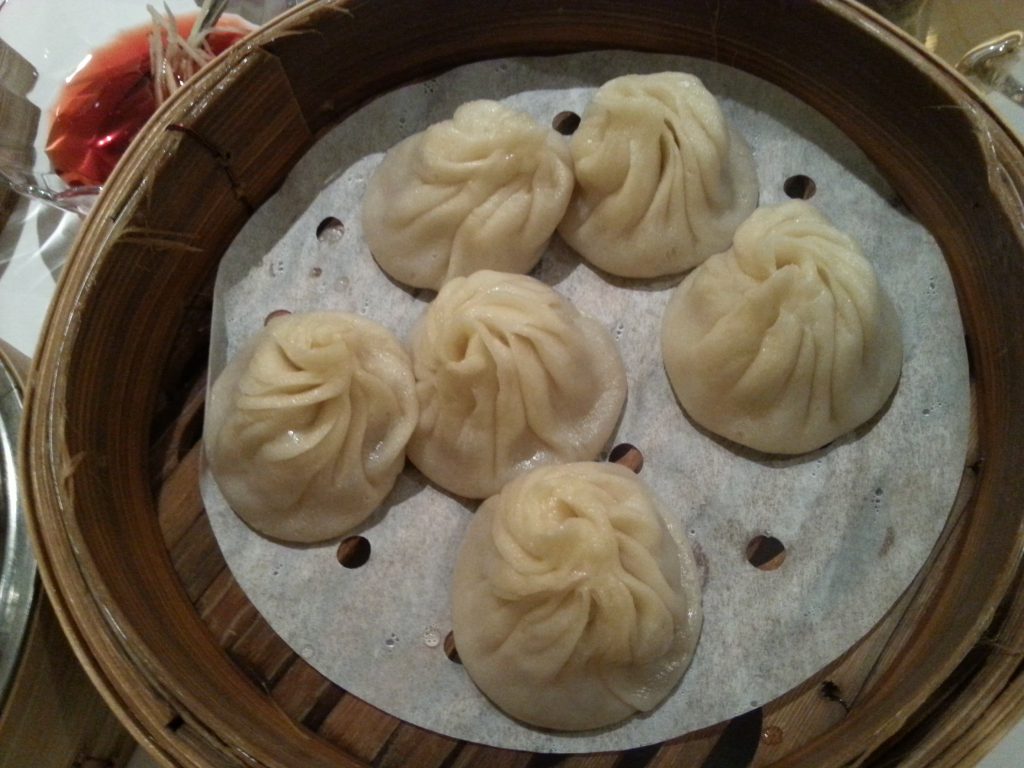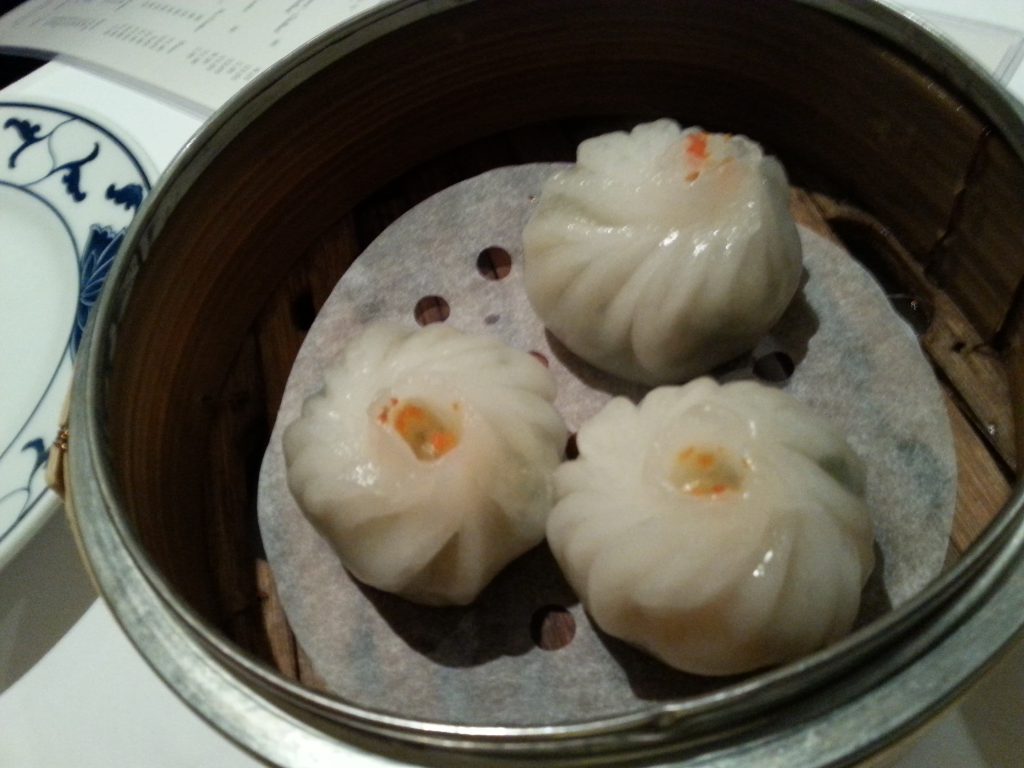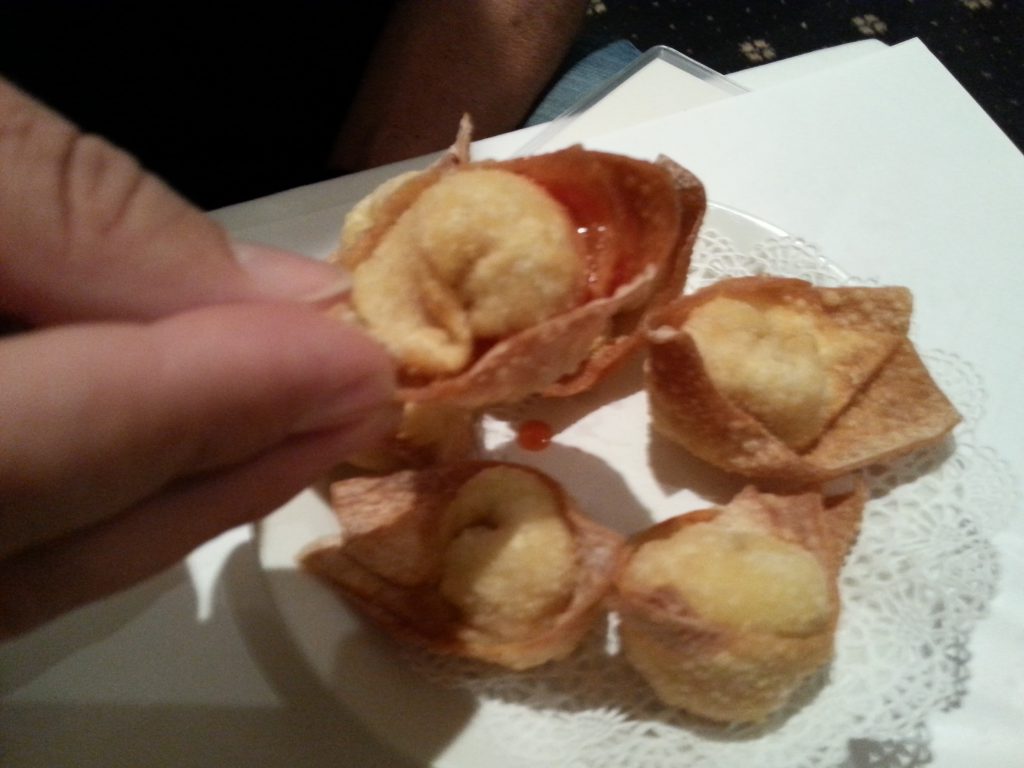 While in San Francisco, I met up with my longtime friend, Bianca, from my days at Walt Disney World. She happened to be there for work so we hooked up for some laughs and good chow.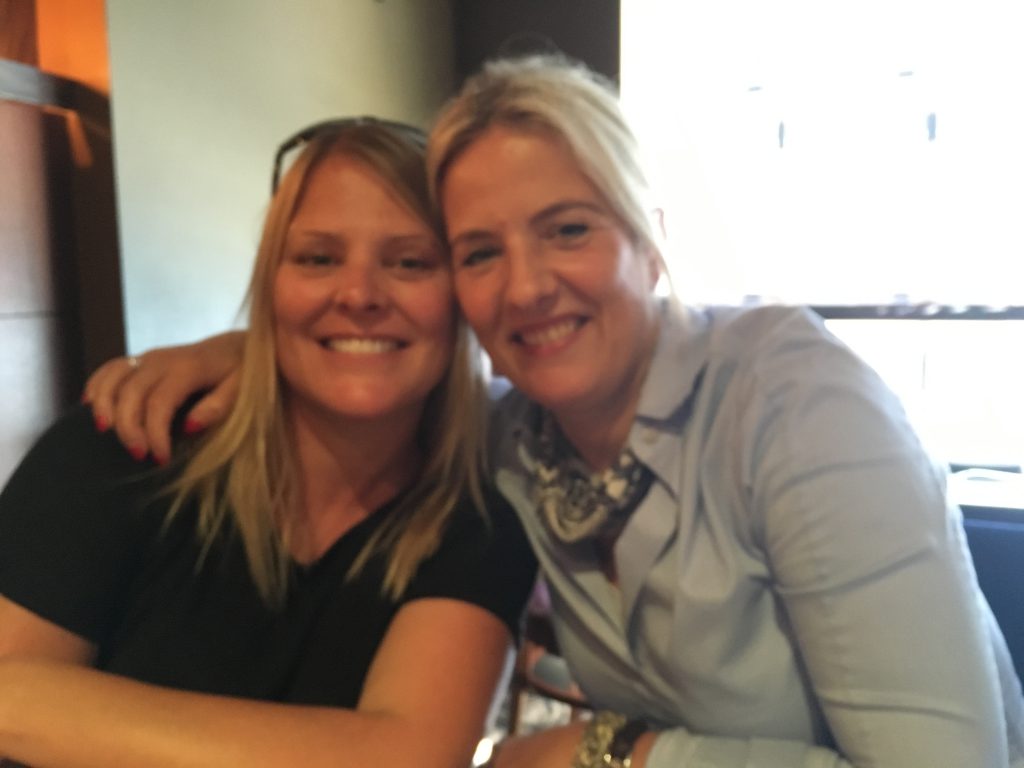 First – a classic Italian dinner at Sotto Mare for Don's favourite dish…linguine and clams.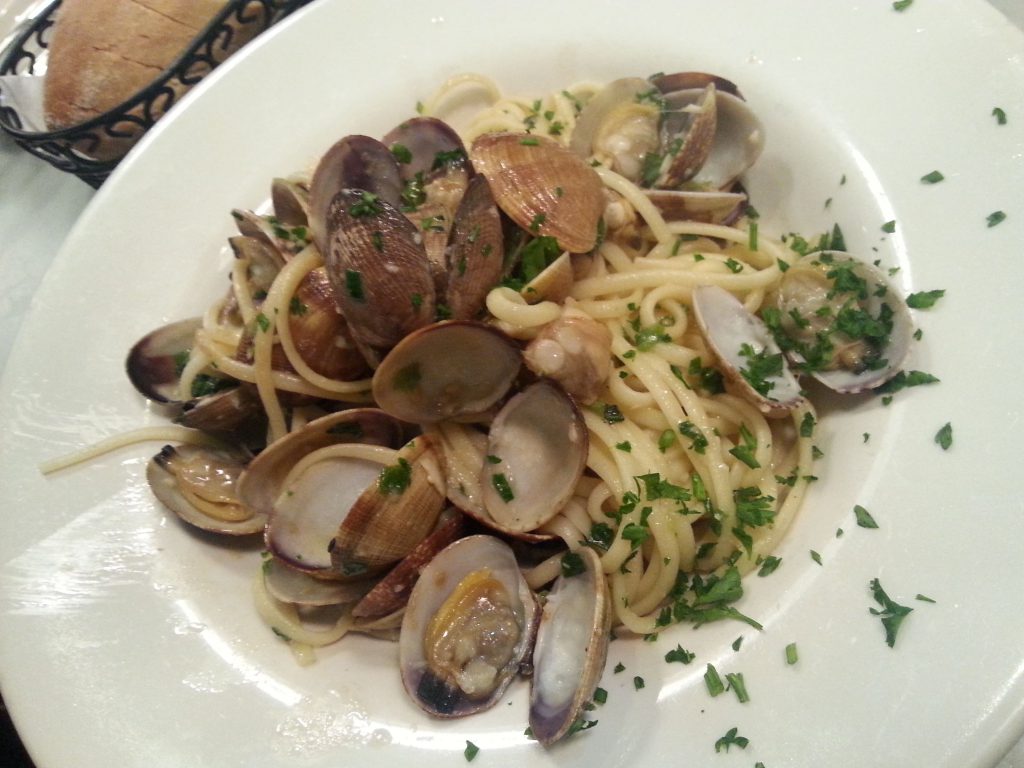 The next day we met for lunch at Zero Zero for some really great pizza.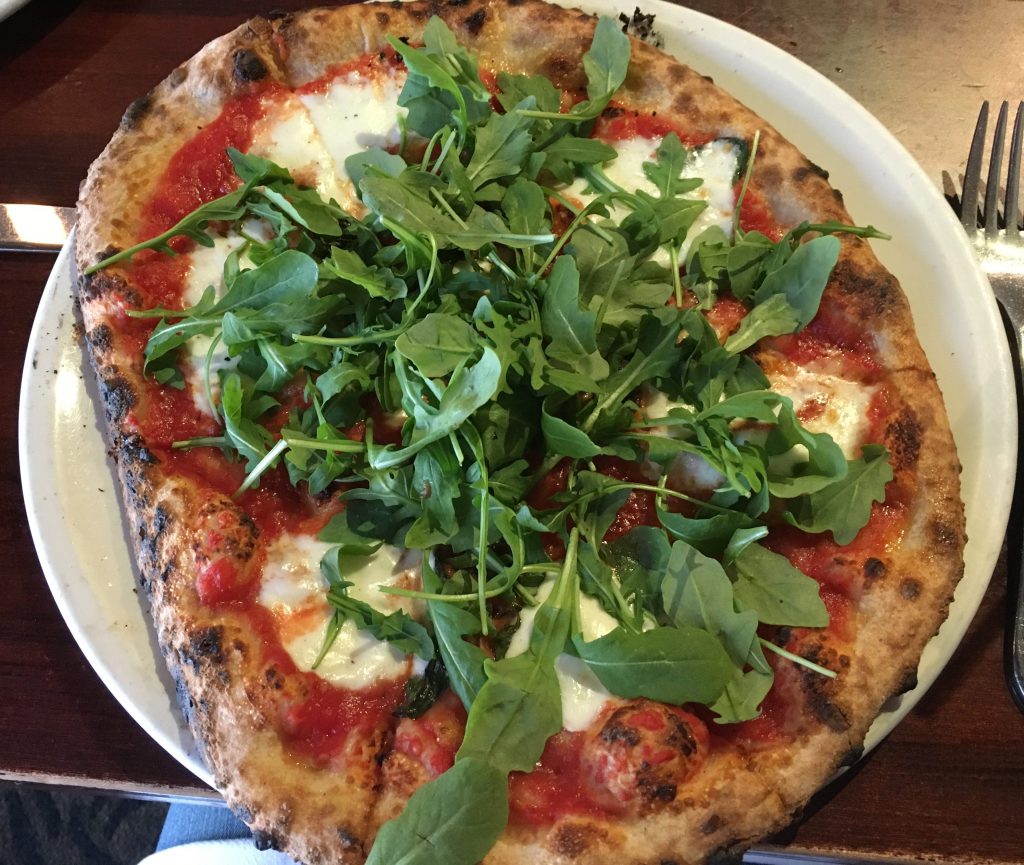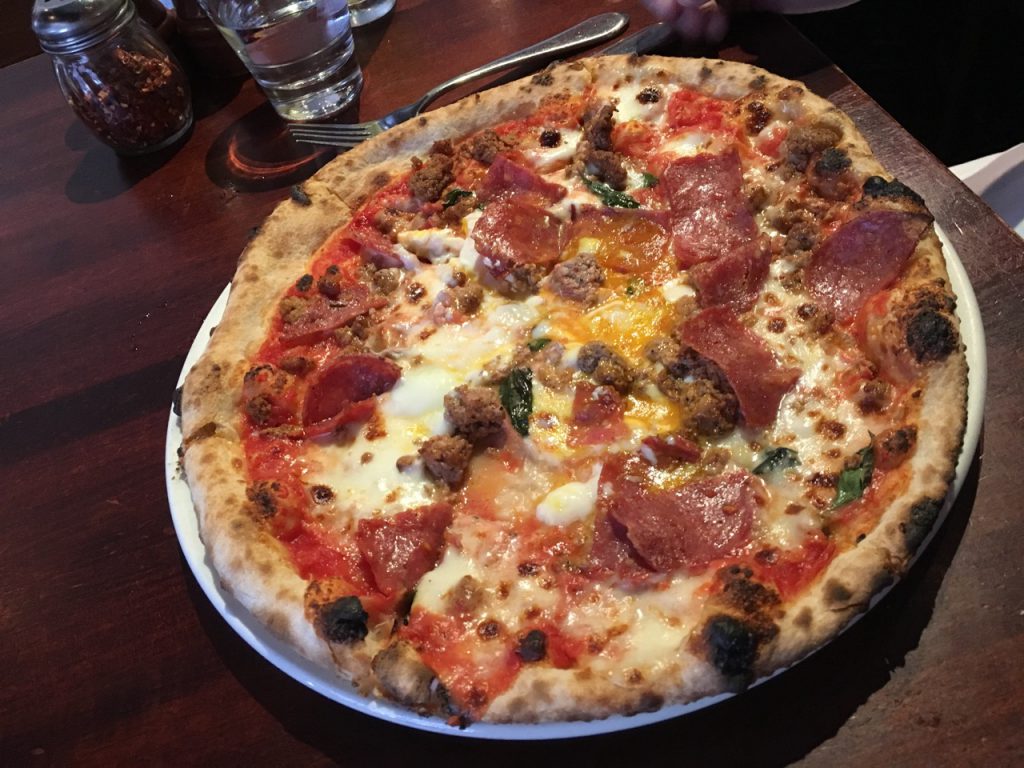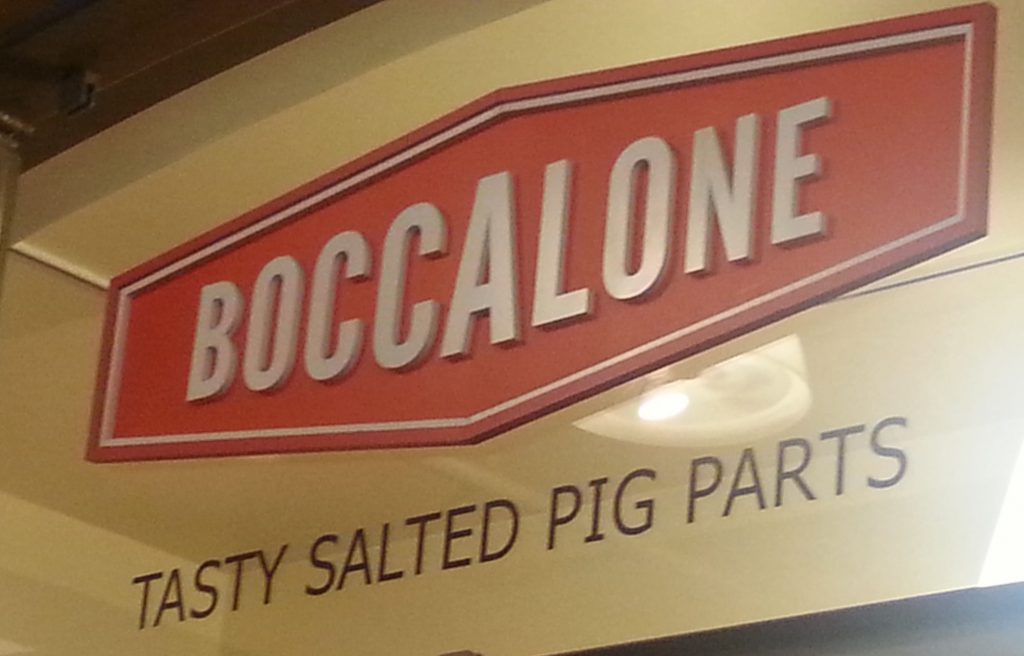 More treats for the camper fridge.
We stayed in Berkeley and it was great.  Below, was the first Sunday for Off The Grid food truck market in the Civic Center Park.  It offers 8 food trucks + a beer truck (from San Francisco – Lucky 13)!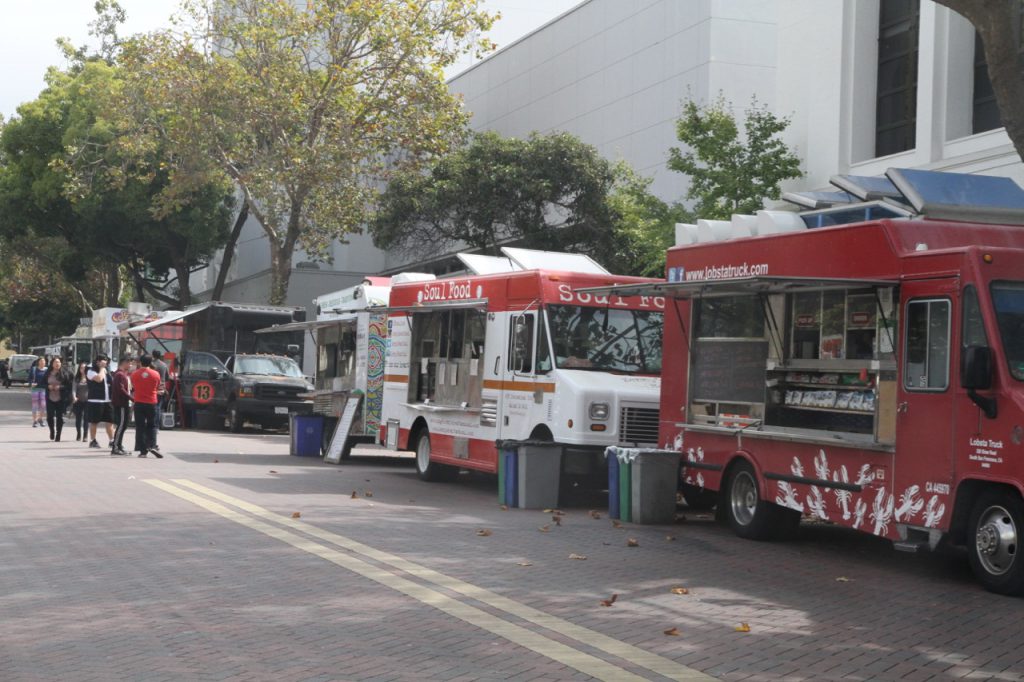 While we wanted to stay, we were on our way to a Thai Buddist temple – Wat Mongkolratanaram – where they serve Thai Street food for Sunday brunch.  All proceeds go to the temple.  The food was good and inexpensive.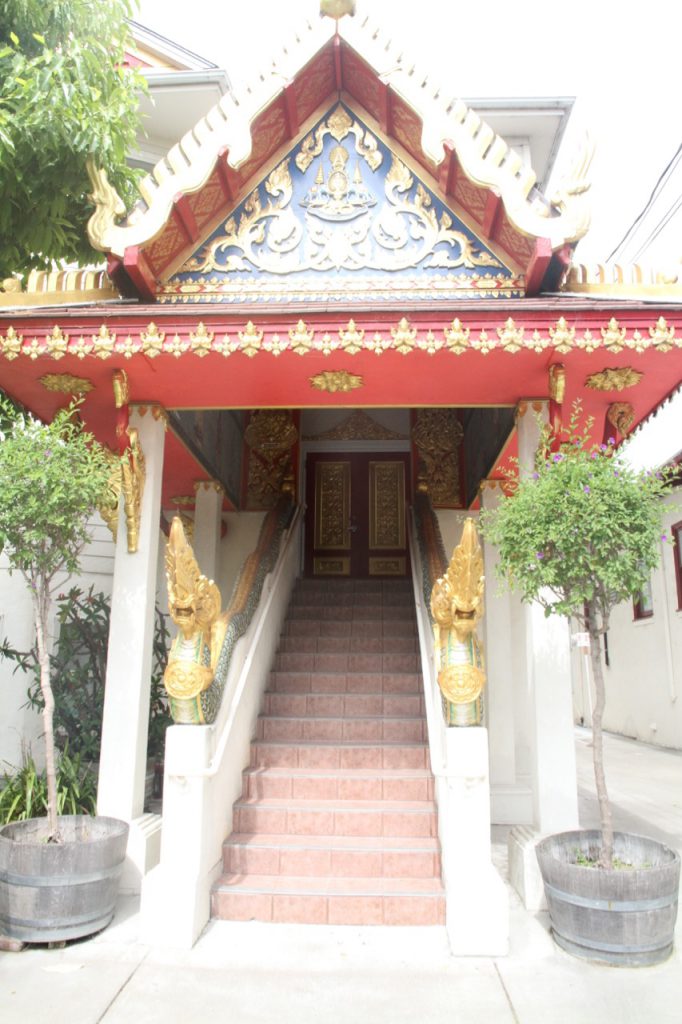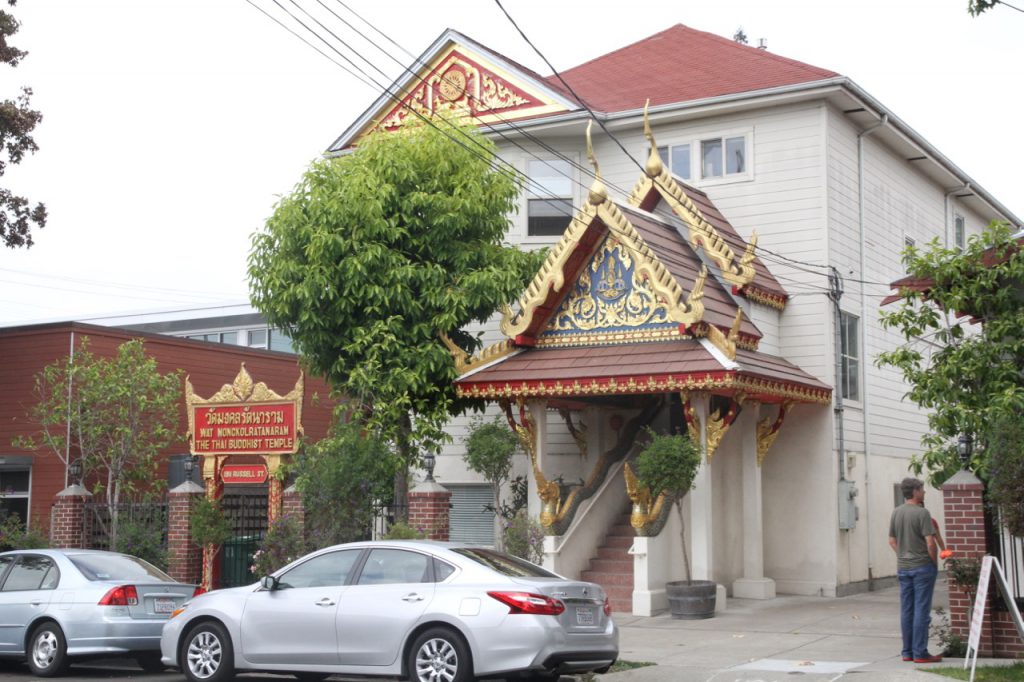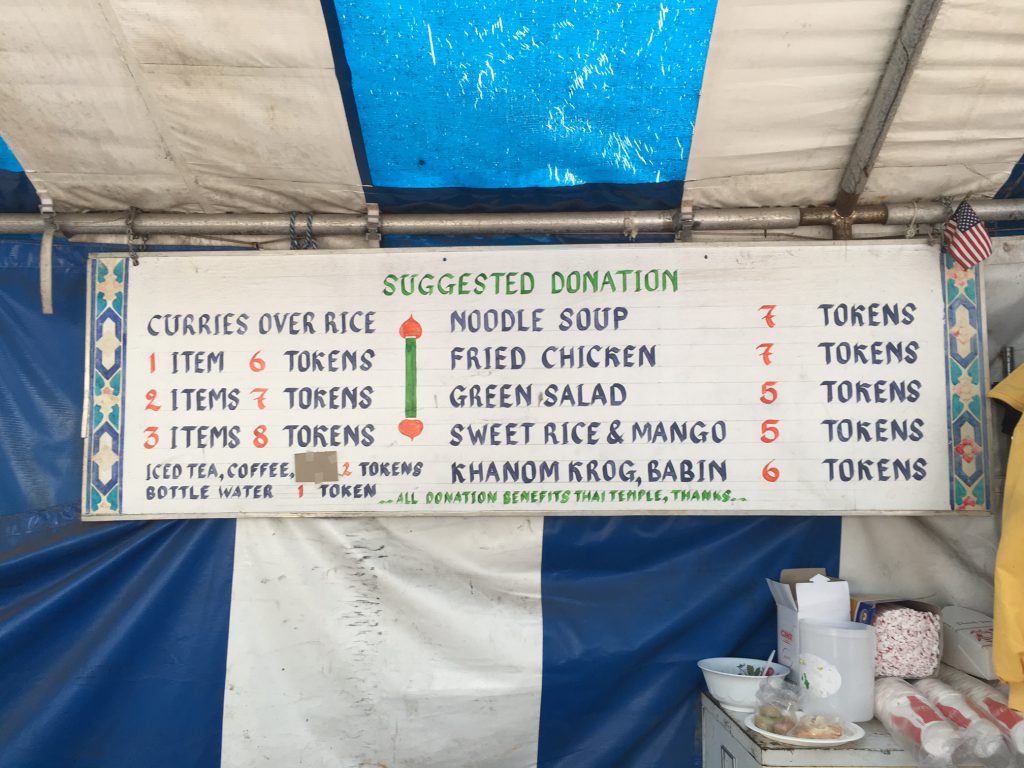 After a great lunch, we are back on the road heading to Big Sur.
We had to make a quick stop for garlic ice cream in Gilroy.  The nations garlic capital.  The whole town smells like garlic.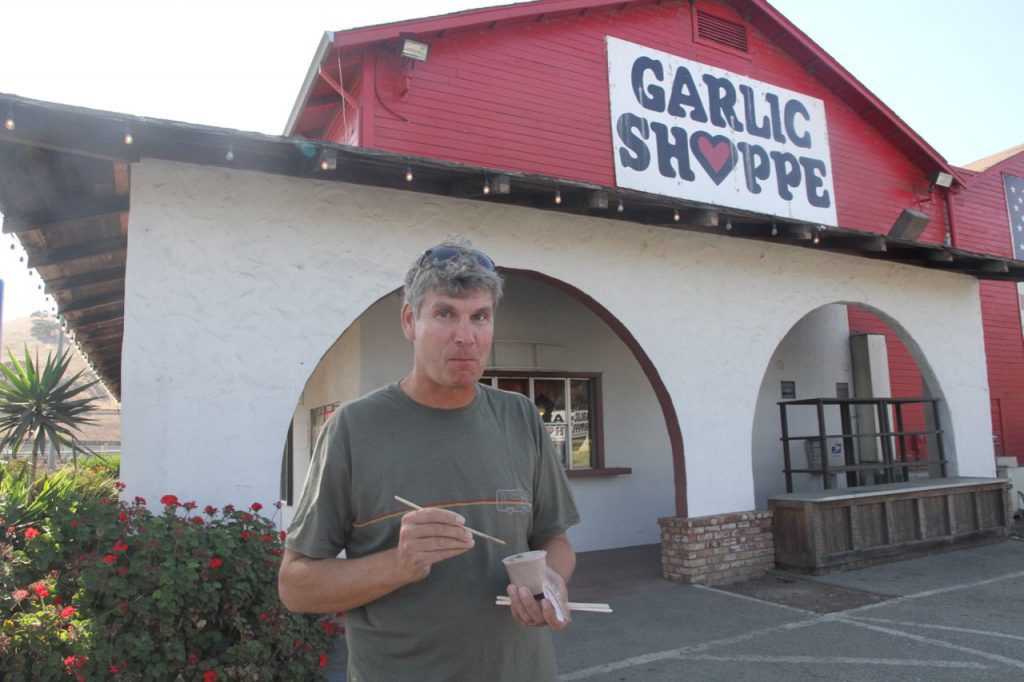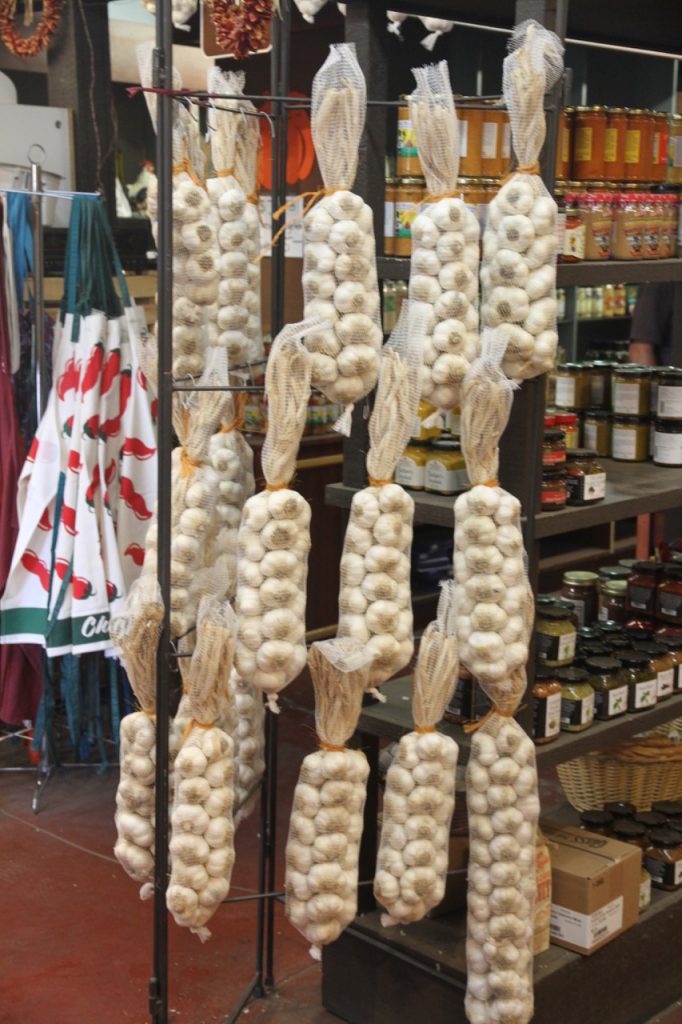 As we continue driving down the coast, we intended to camp in Big Sur and the Los Padres National Forest but soon realized many campgrounds were closed due to forest fires.
The cause – an illegal campsite fire.
We did finally find an open coastal campground at Plaskett Creek.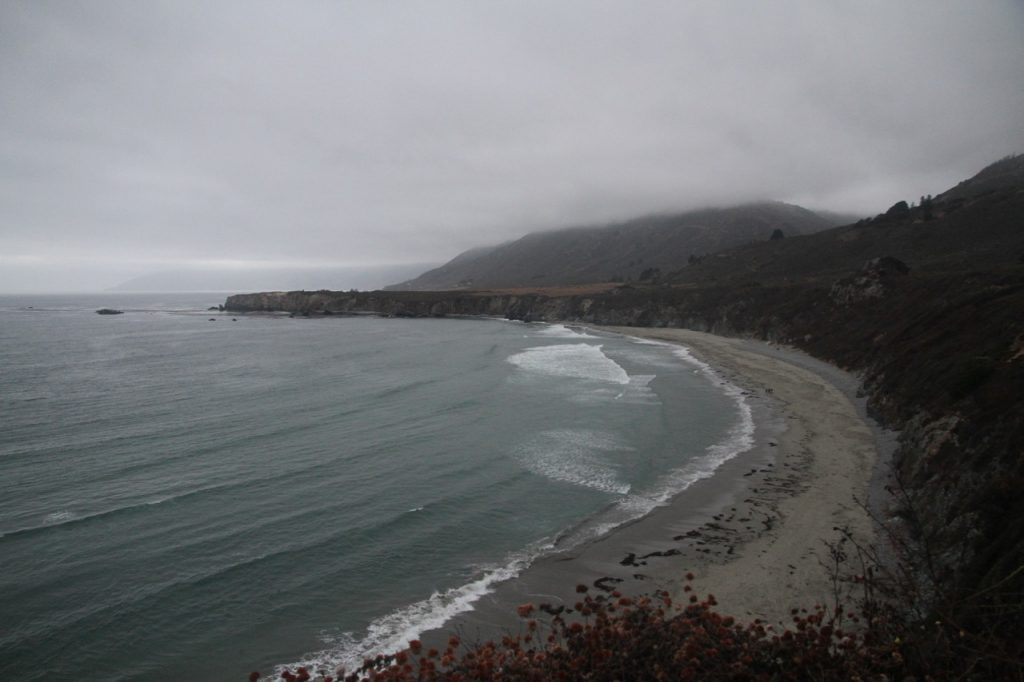 We had to stop and spend some time with the Elephant Seals…..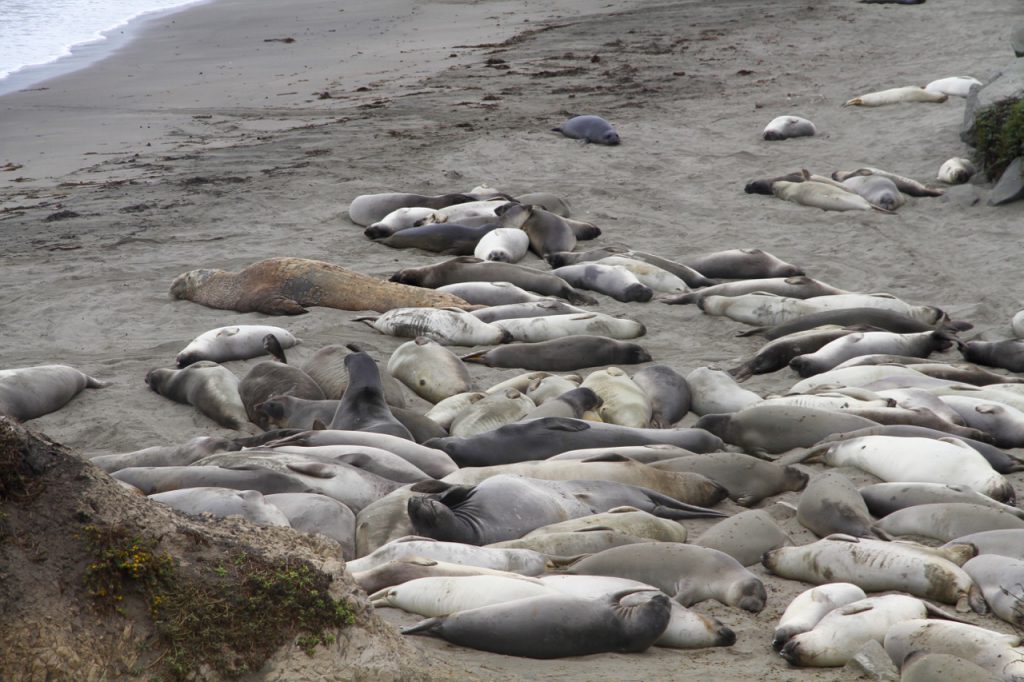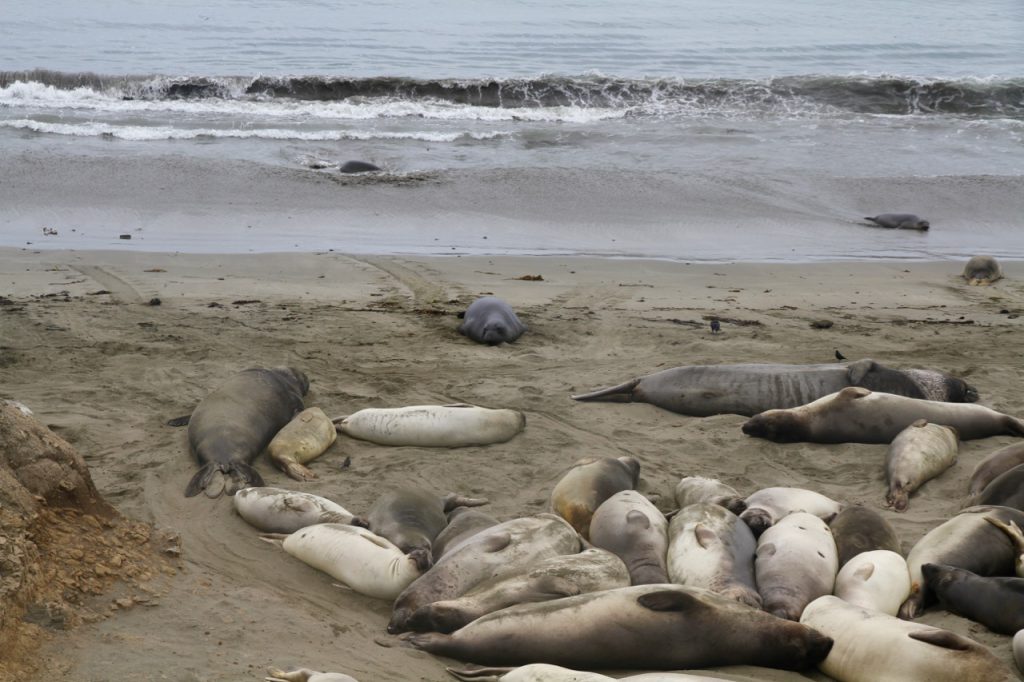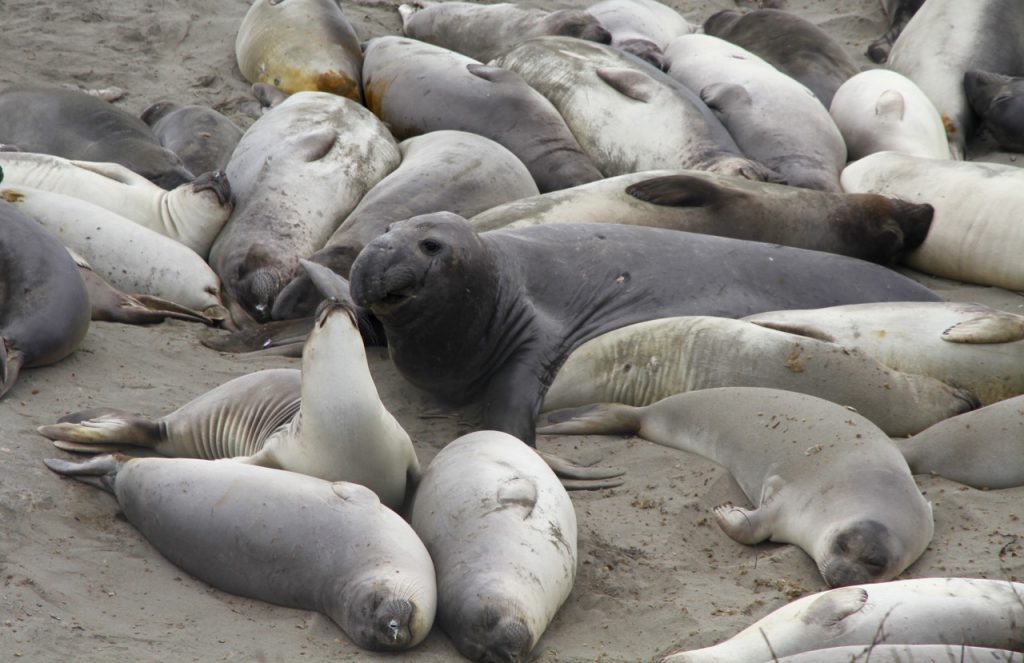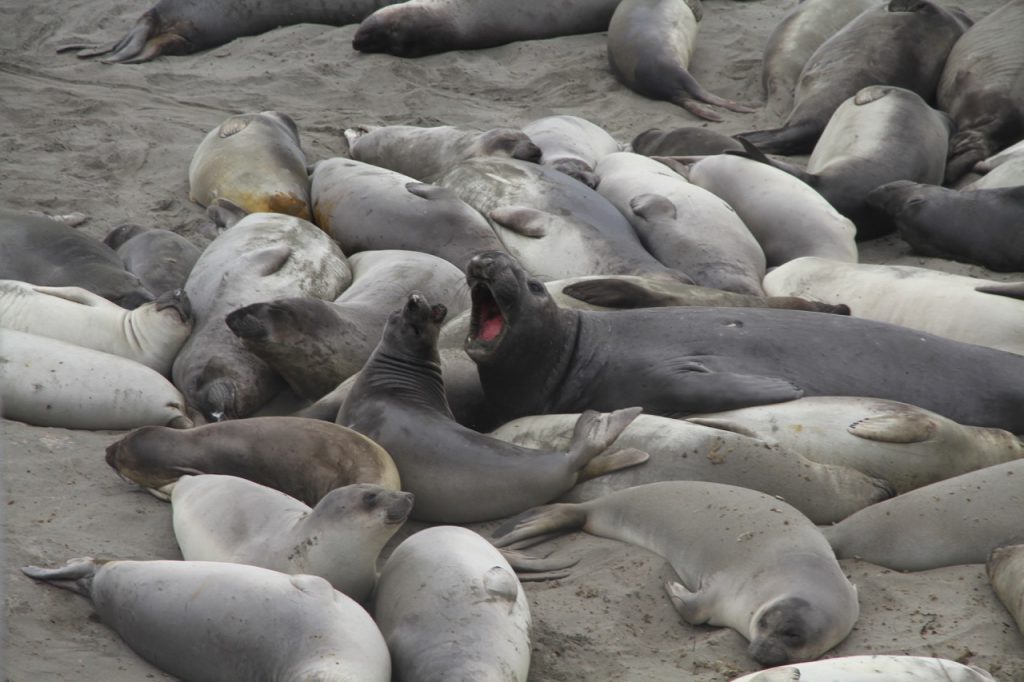 This time of year there are the fewest number of seals at the Piedras Blancas Elephant Seal Rookery with a few hundred mostly juvenile and young adult seals on the beach. You can actually view their livecam here.
In December, the large males will arrive and battle for dominance over portions of beach while they wait for the ladies to arrive.
The females start arriving to birth their pups, nurse them for 4 weeks, get knocked up again and head off to sea, leaving the newborn pups to figure it out for themselves.
From January to May there will be thousands of seals on this beach.
Adult males can weigh as much as 5000 pounds, females 1800 lbs.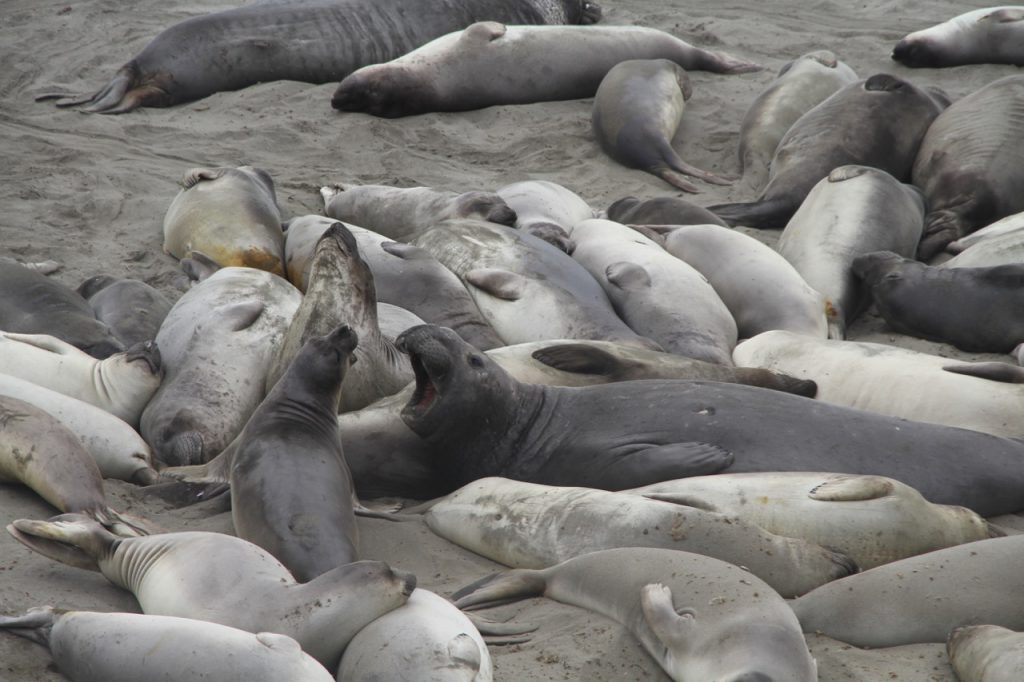 After a short stop in San Luis Obispo, we were in search of a campsite to park it for a couple of days.  We found a spot in Buellton where we stayed at the Flying Flags RV Resort and Campground.
By far the best RV park we've stayed in yet.  It had all sorts of amenities but the most important to us was free wifi, laundry and an RV car wash across the street to clean our very buggy truck and camper.
….And Buellton is famous for its all you can eat Anderson's Pea Soup.
Unfortunately, one bowl is pretty much all you can eat!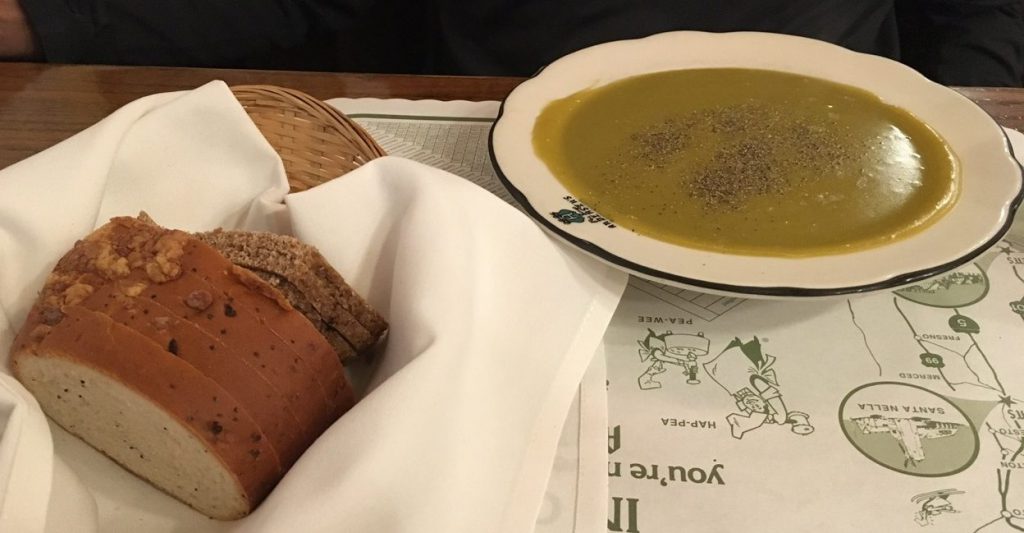 During our stay, we found a Mexican butcher / grocer and started to prepare ourselves for our border crossing by making some Oaxaca cheese quesadillas and pollo a la parrilla.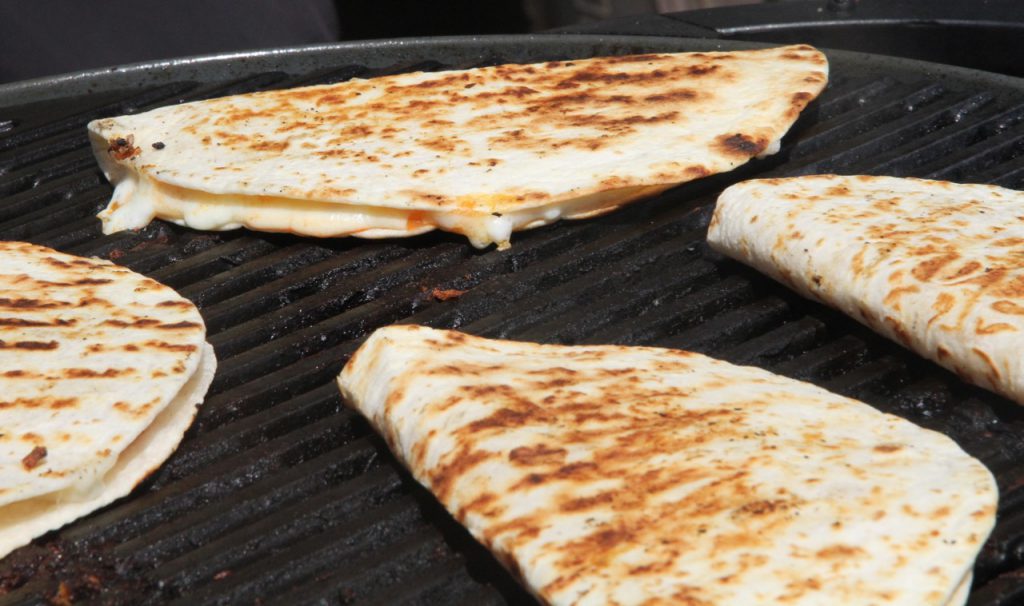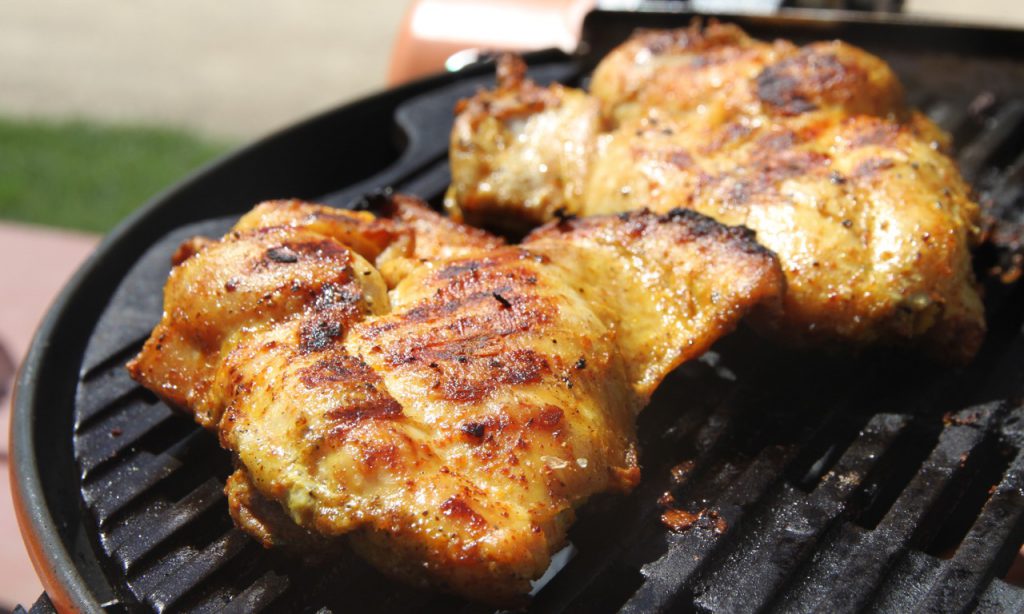 Not far down the road from Buellton we stop in Santa Barbara for the morning but upon discovering the Jays are playing the Angels in Anaheim that evening we decide to get moving and take in the game.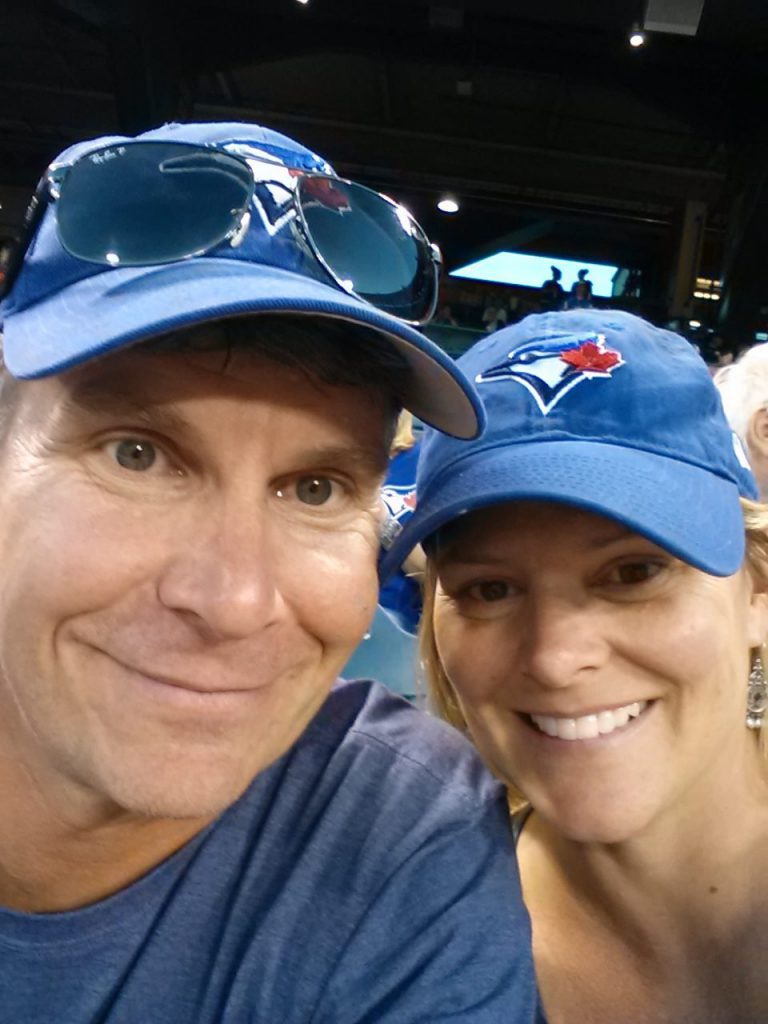 We had a great time with a crowd of mostly Toronto fans …and the Jays won!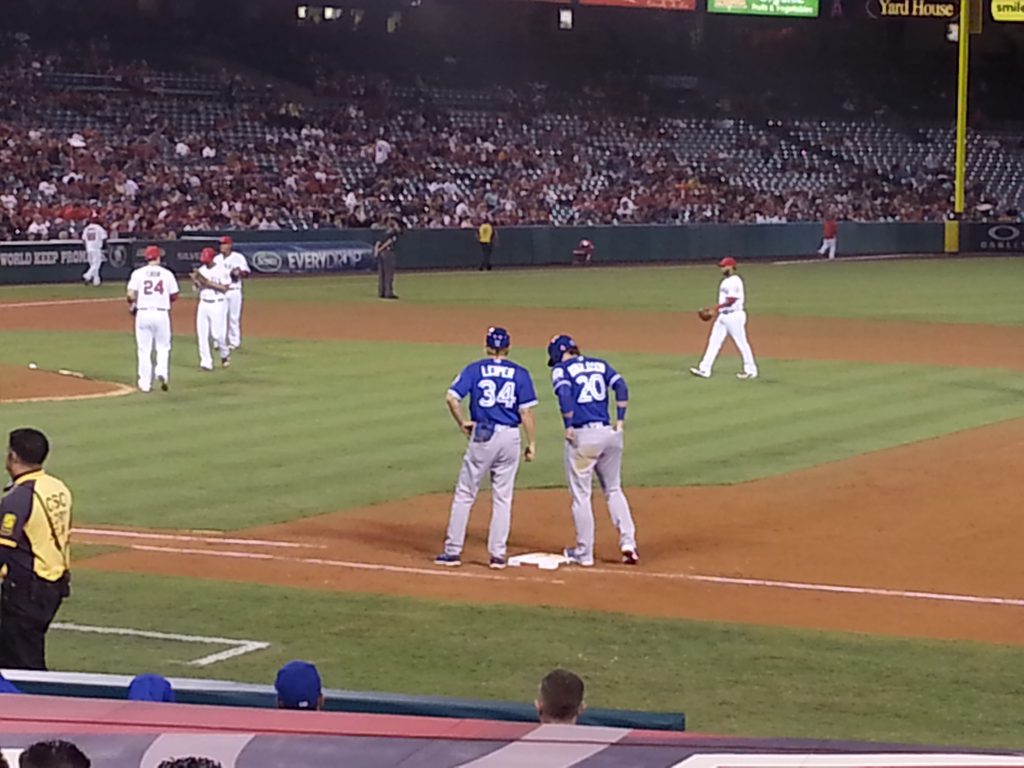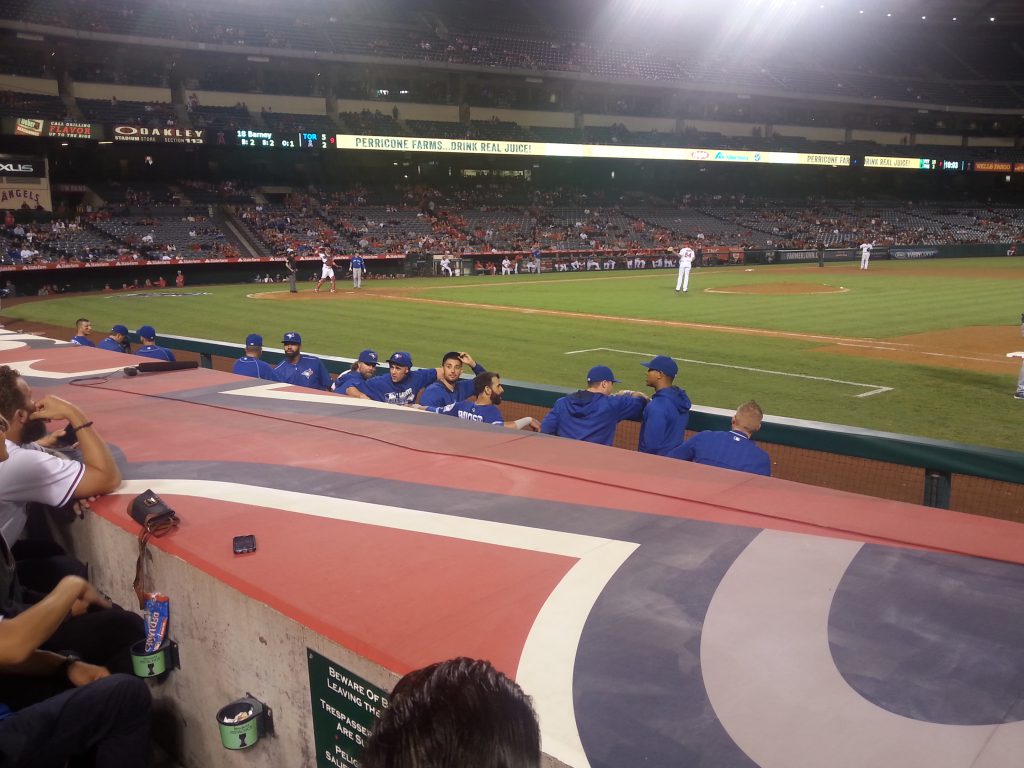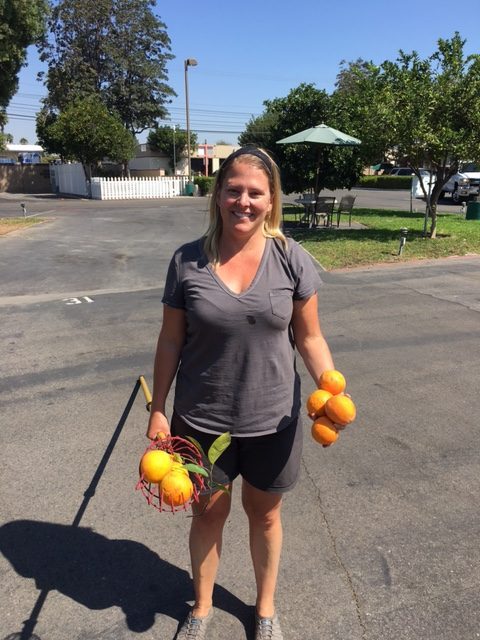 After a fun stay in Anaheim, we were off to Joshua Tree National Park.
This is a beautiful park where two desert ecosystems meet – the Mojave and the Colorado – forming Joshua Tree National Park.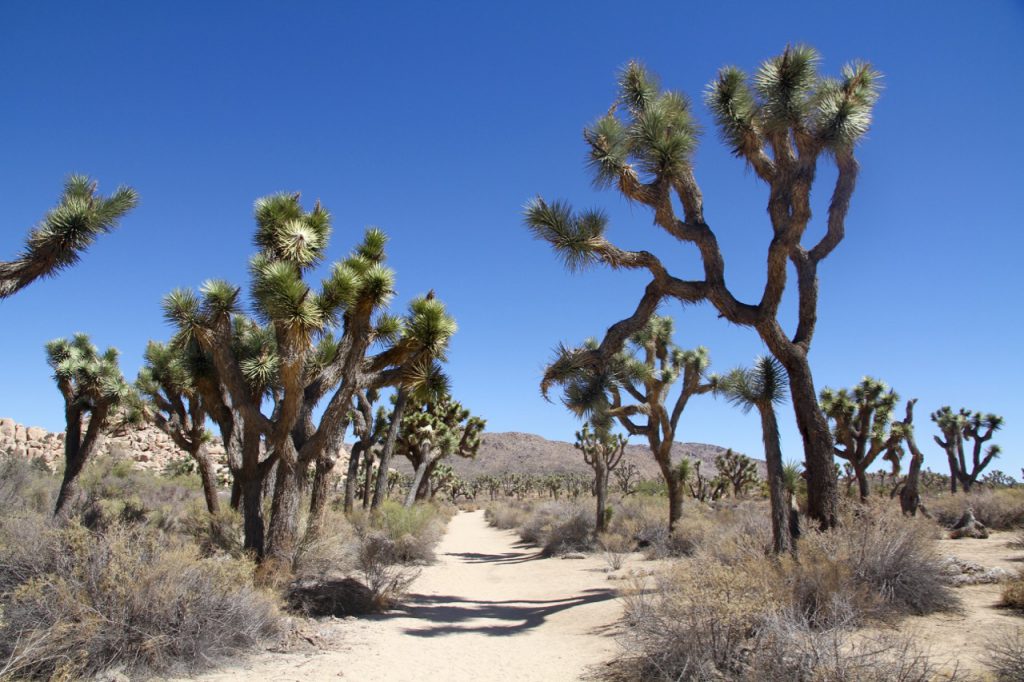 Another great campsite – Jumbo Rocks.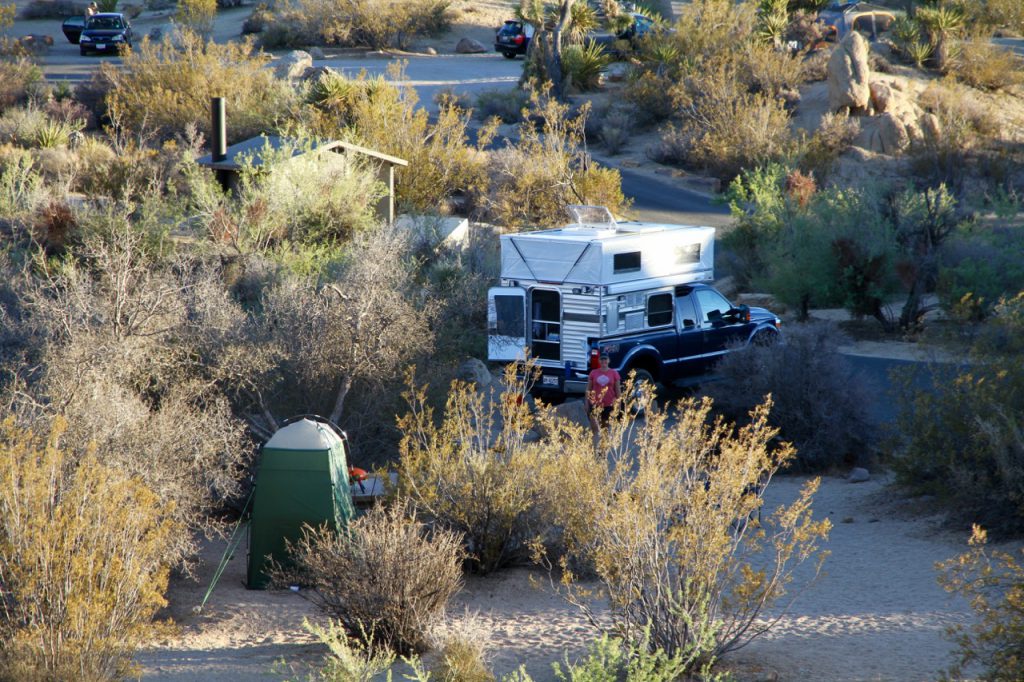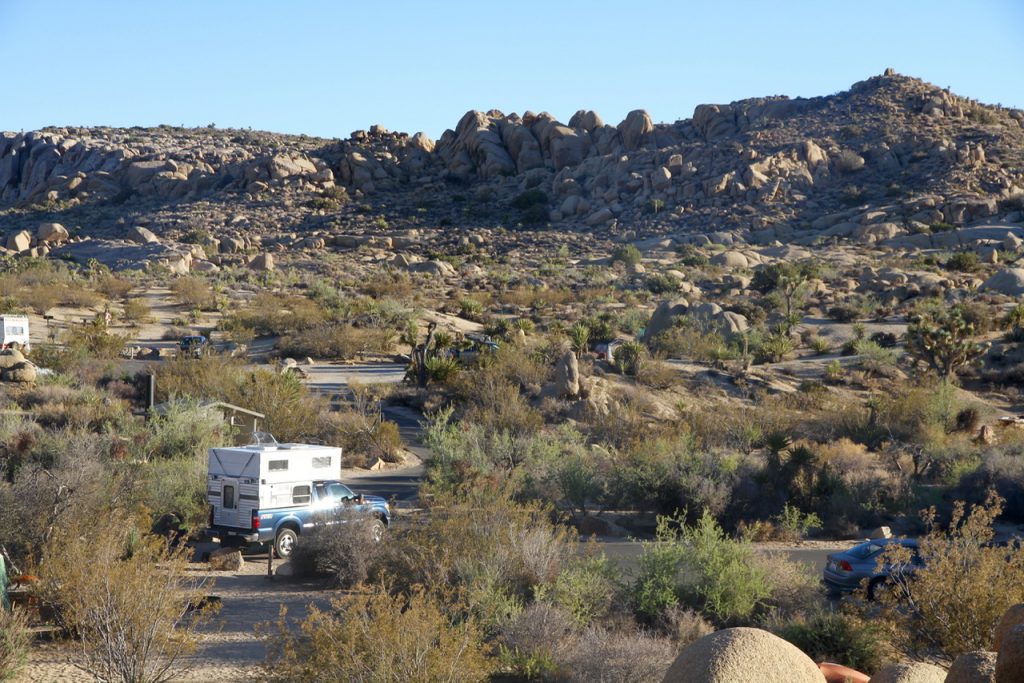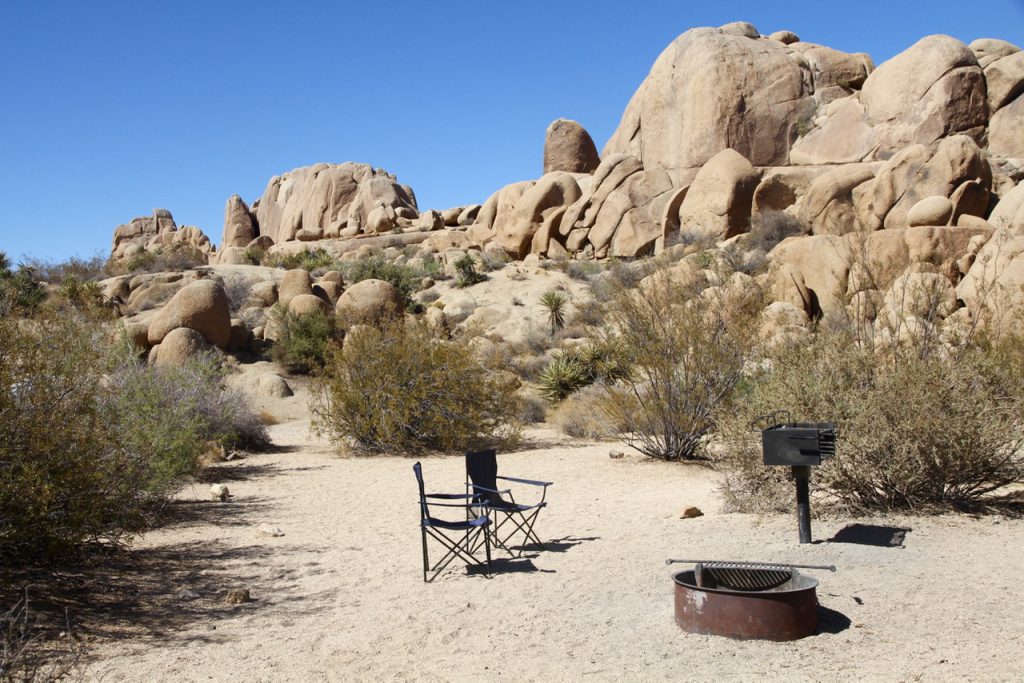 Bunny rabbits abound.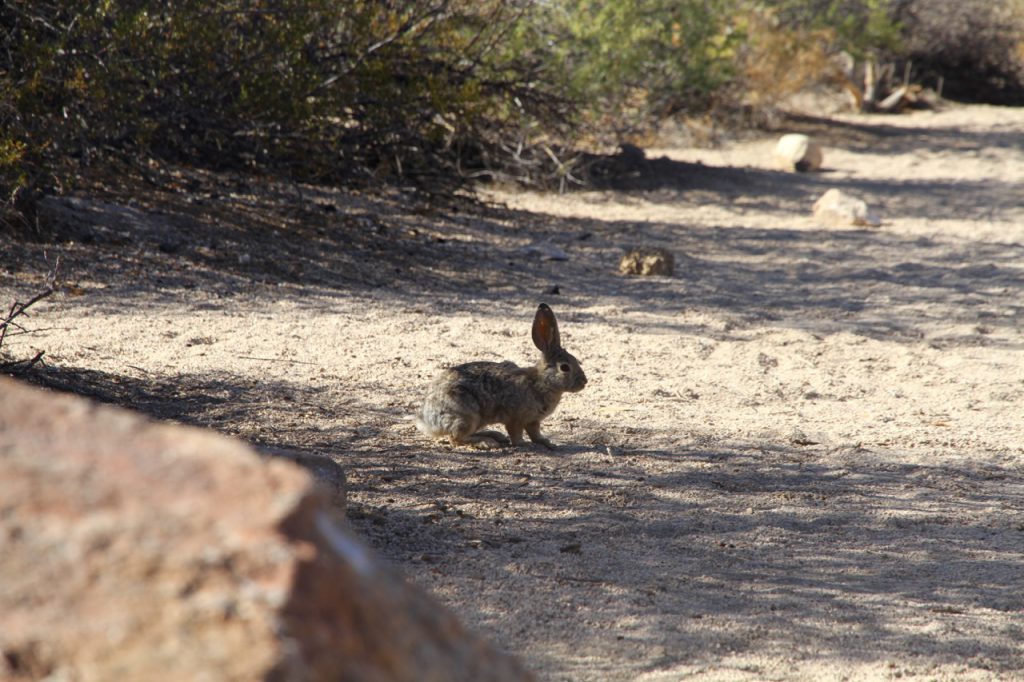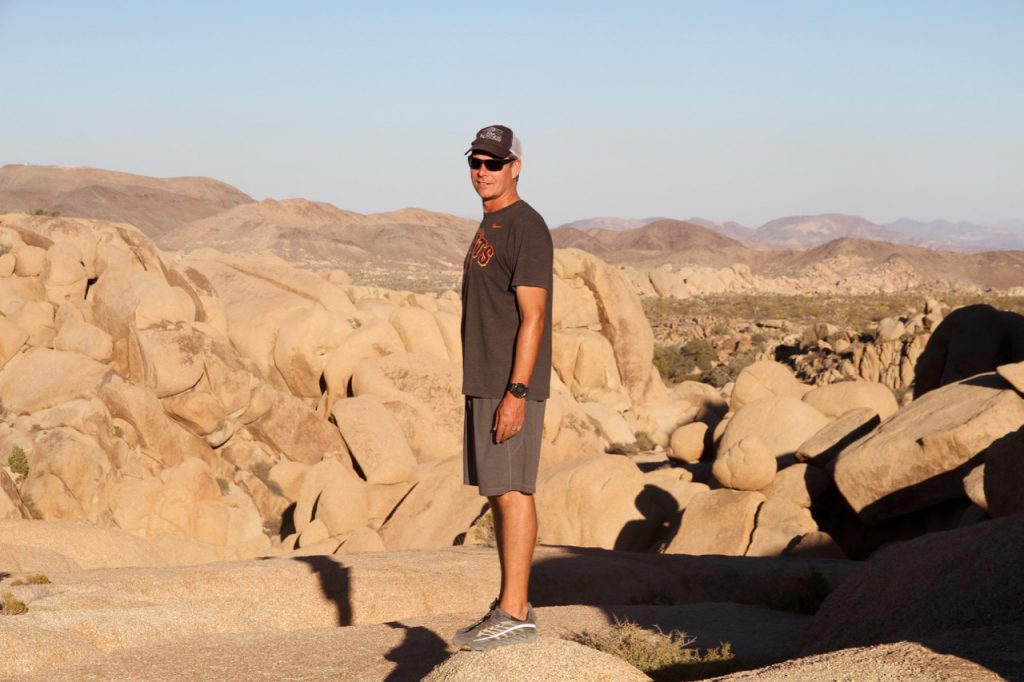 There are 32 trailheads and 191 miles of hiking trails of varying degrees throughout the park. We opted for shorter hikes considering the temperature that weekend.
This particular hike featured old vehicles and equipment from a gold ore crushing mill that operated until the mid 1900s.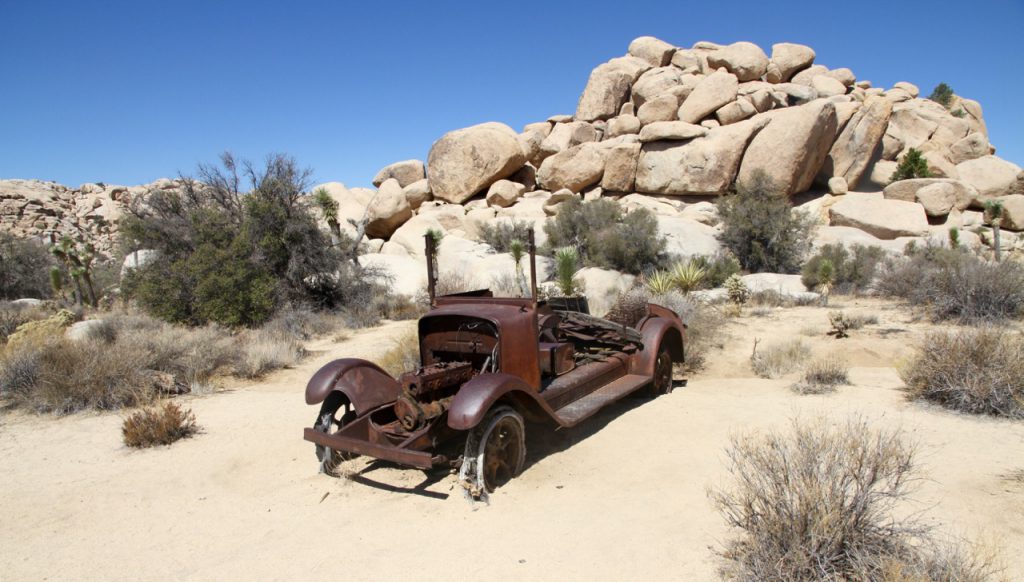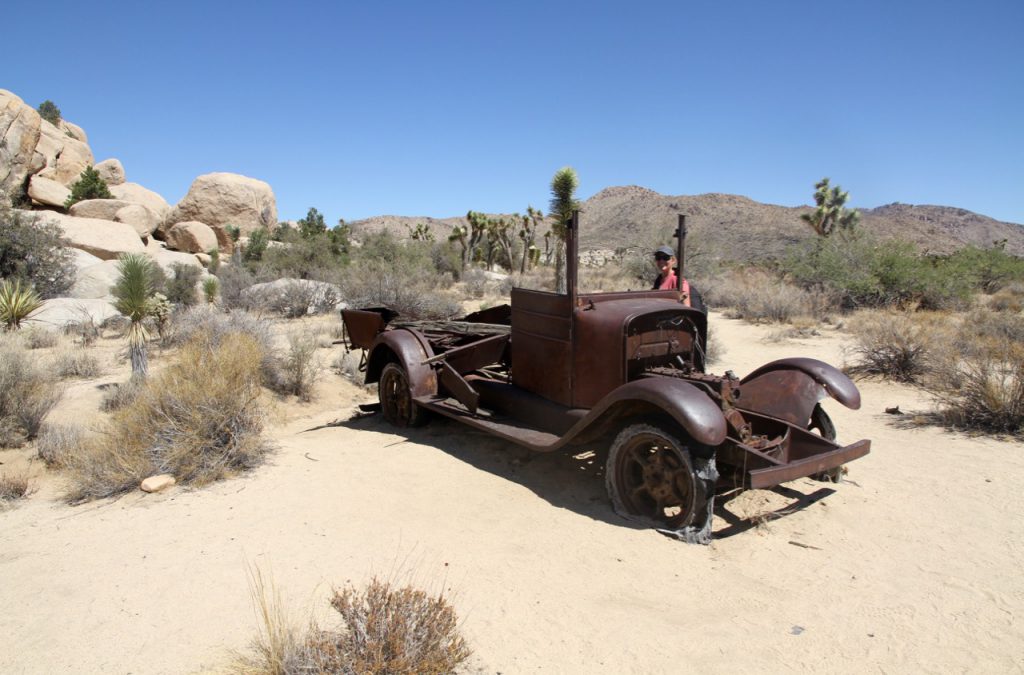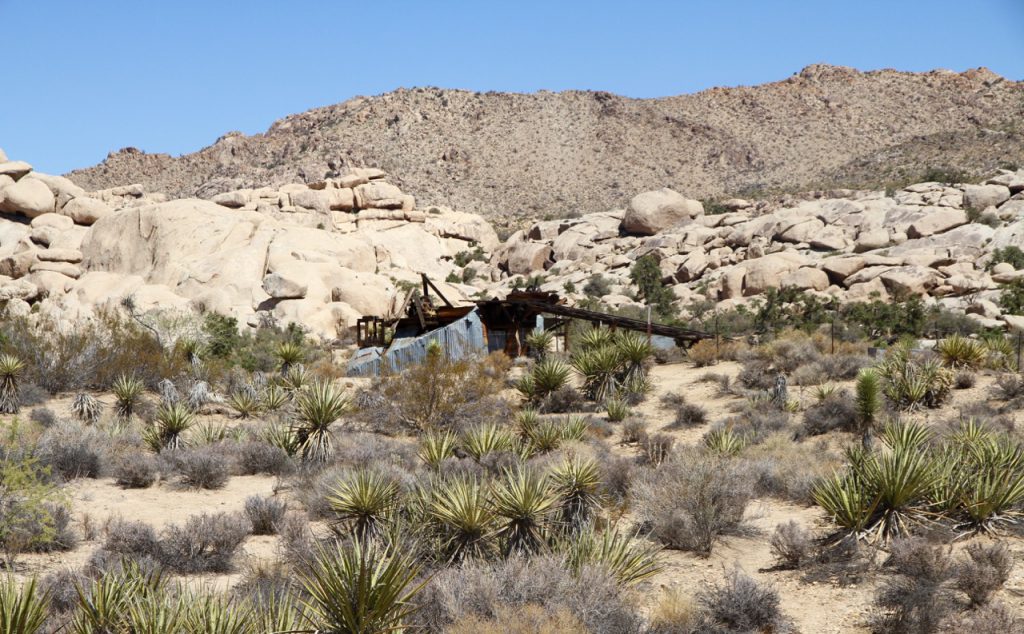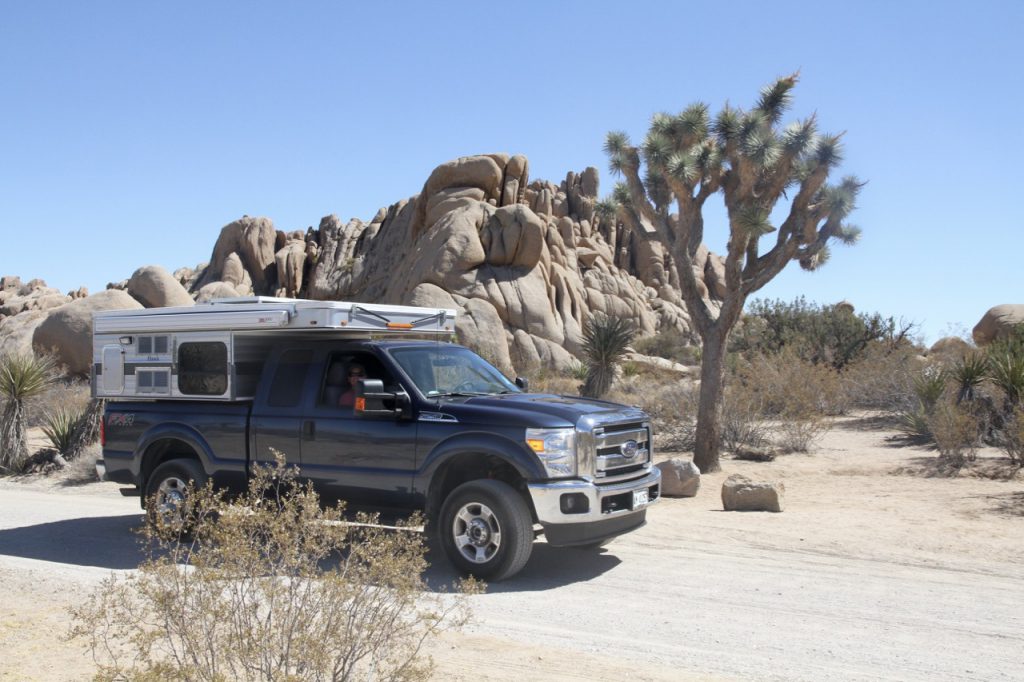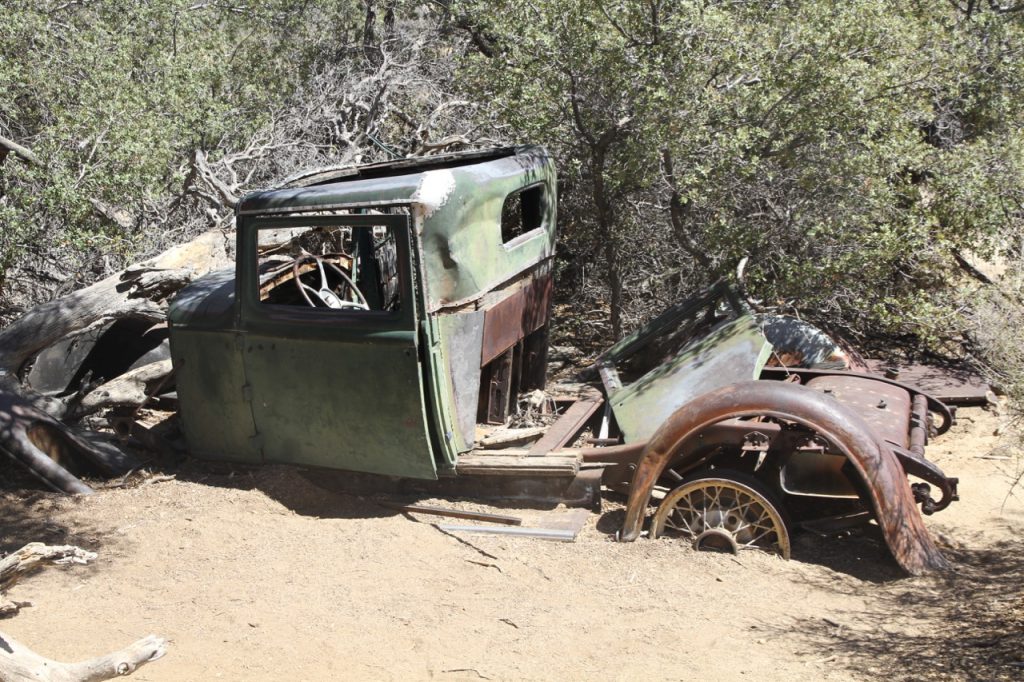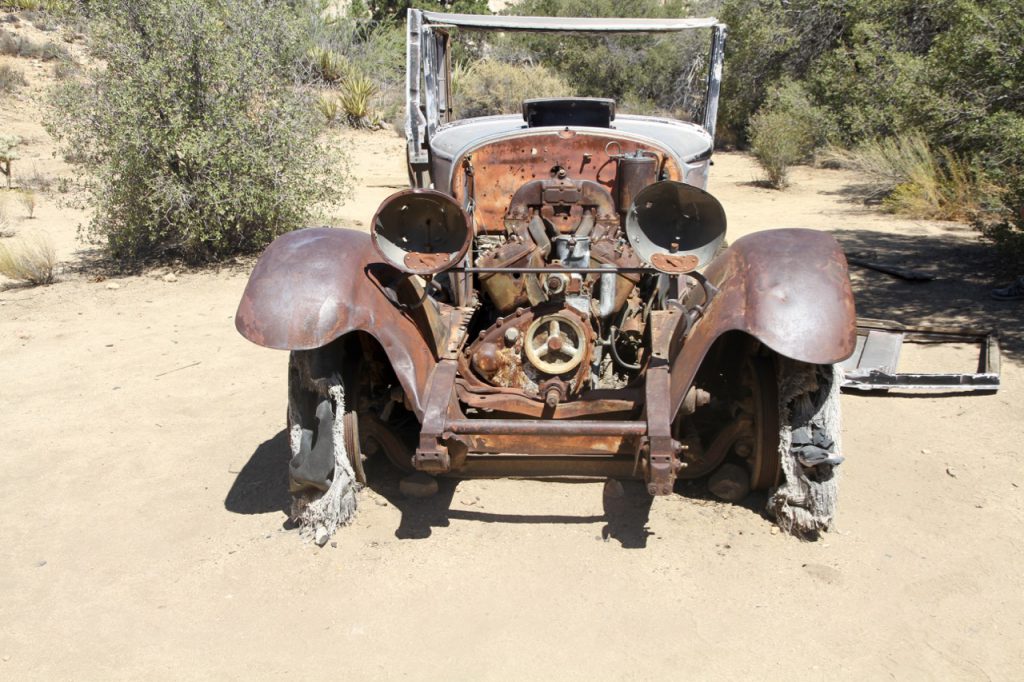 This is the Wall Street Stamp Mill that operated sporadically from the 1930's – 1966.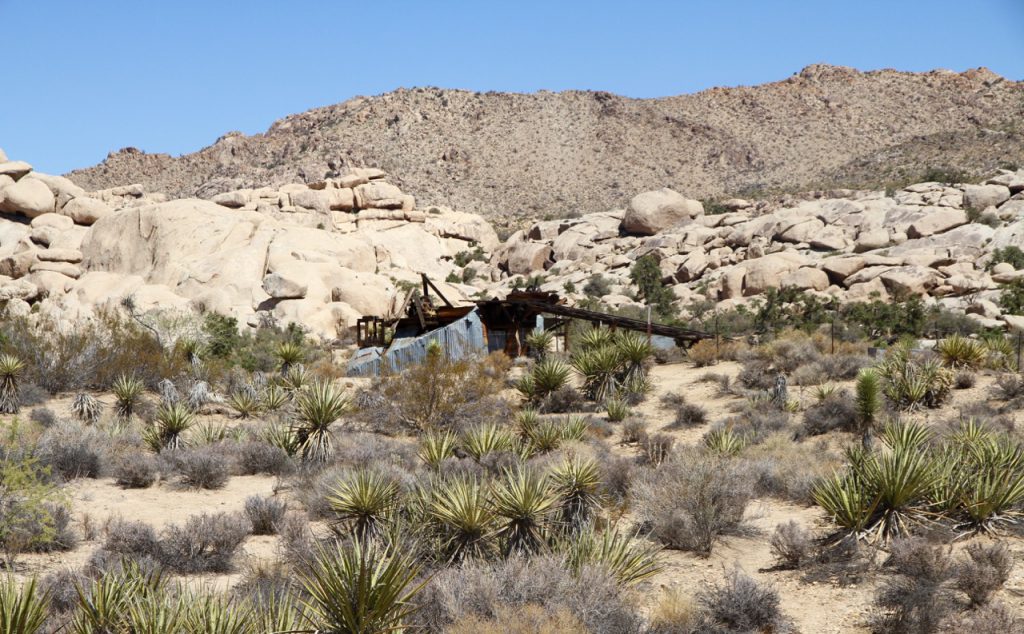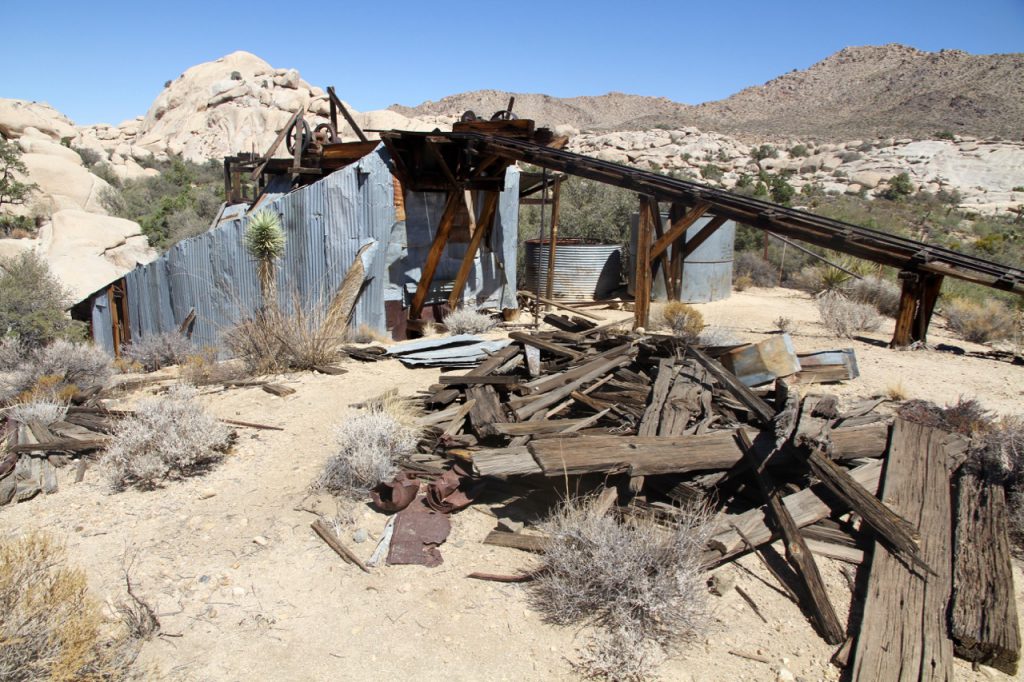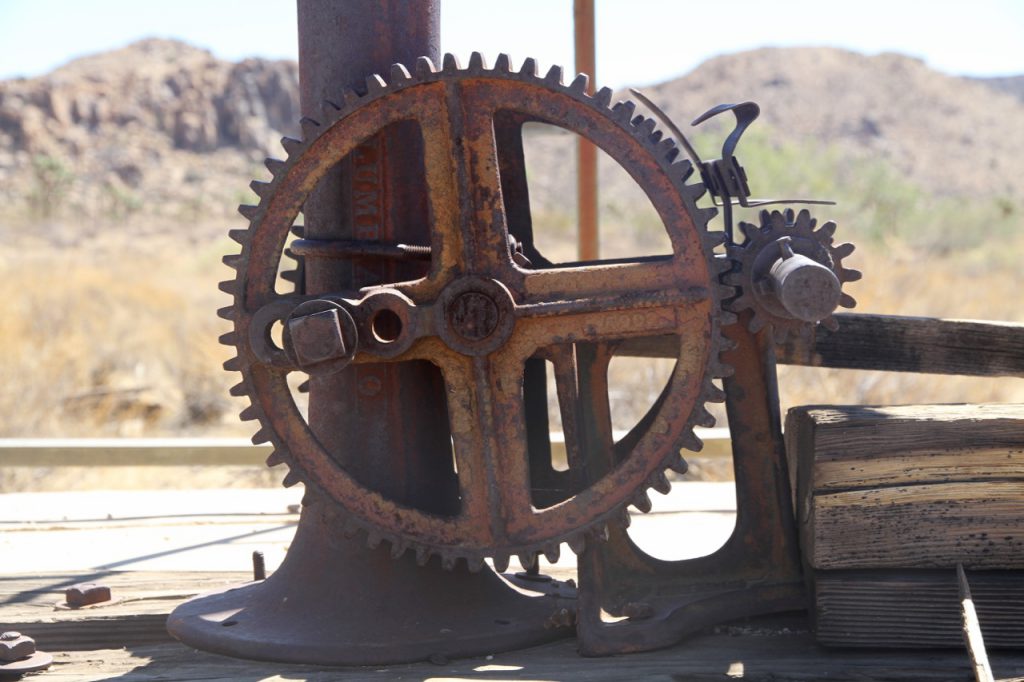 Below is the Cholla Cactus Garden which has a dense concentration of Cholla Cactus. As far as the eye can see.
This was a short visit as it was now well over 100 degrees fahrenheit.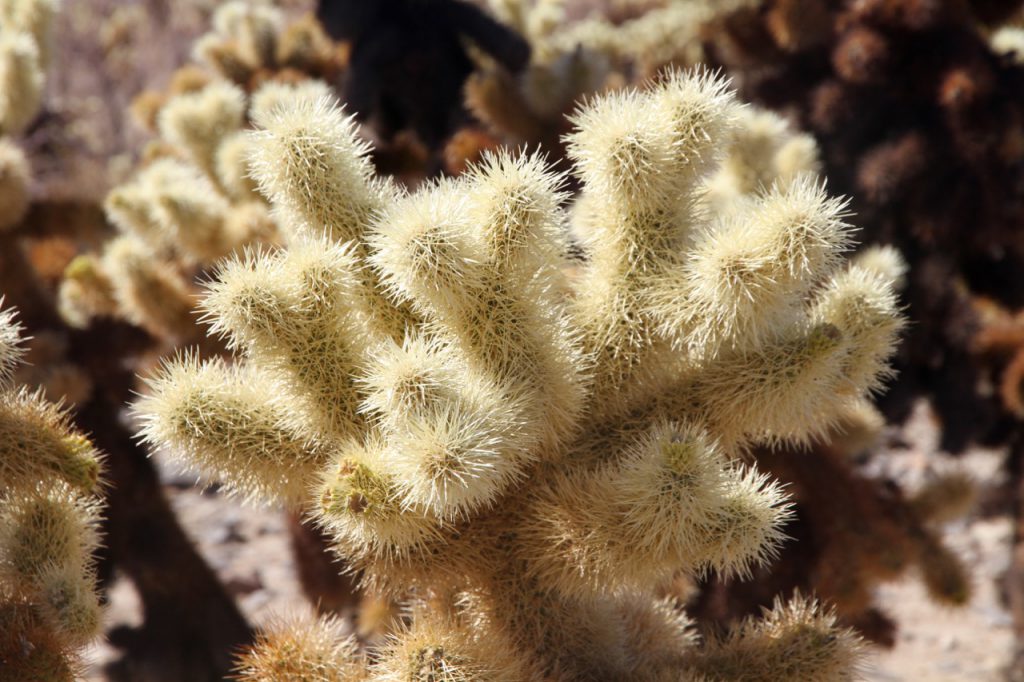 Two days of great scenery, a few extremely warm hikes and a far too close, all night, off beat drum circle we pointed the truck back towards LA and the Mexican Consulate where we needed to get our temporary import permit (TIP) for our vehicle.
Our one night in LA, we went for Korean BBQ …SoonWon Galbi.  The place was packed but well worth the wait.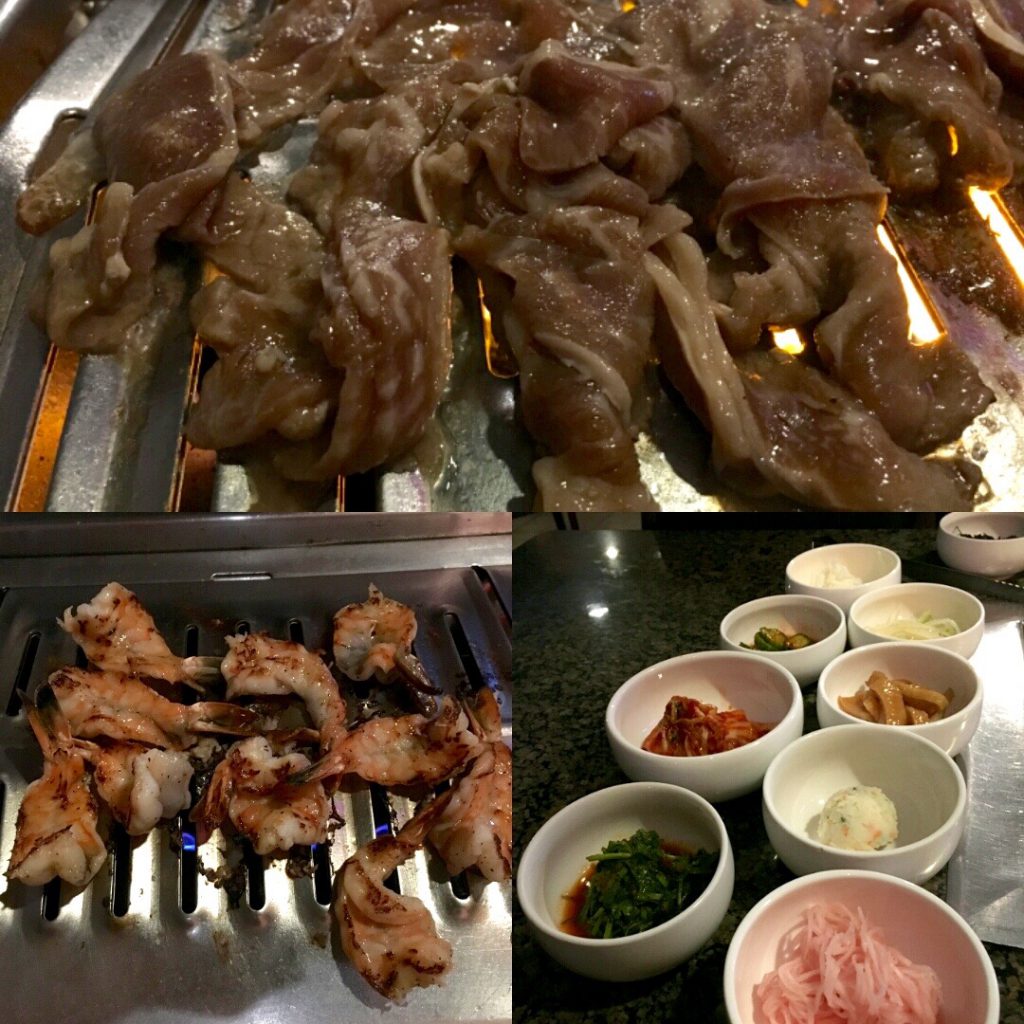 We met our friend Jill who we haven't seen in eons in LA for lunch at Terroni LA. We had a great lunch and lots of laughs. This place is a longtime favourite spot of ours at home in Toronto (20 yrs or so) (Terroni Queen St. Location).  The service is always great (thanks to people like Graeme and Albion) and the food is consistently terrific. So we just had to meet Jill here and check out one of their LA locations.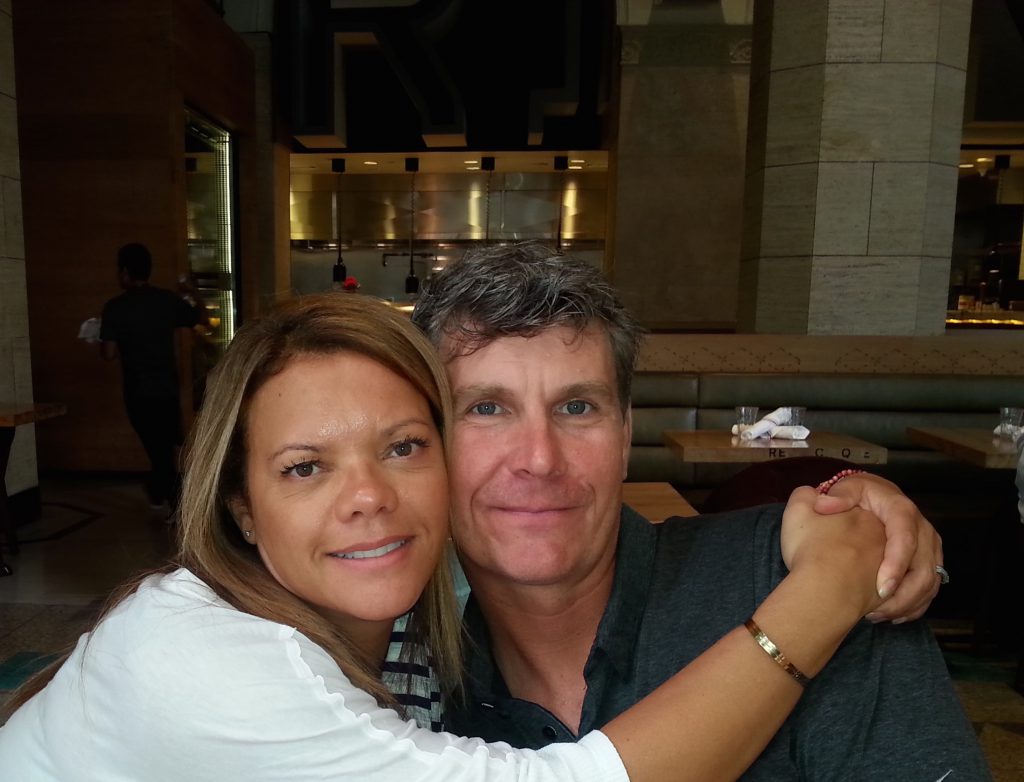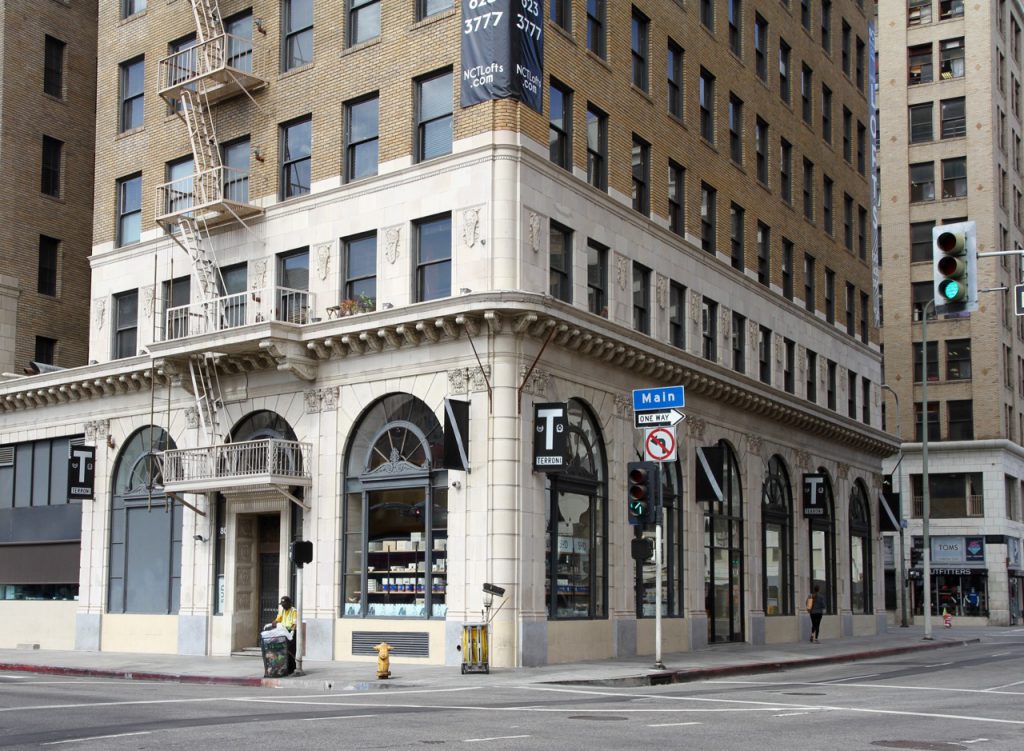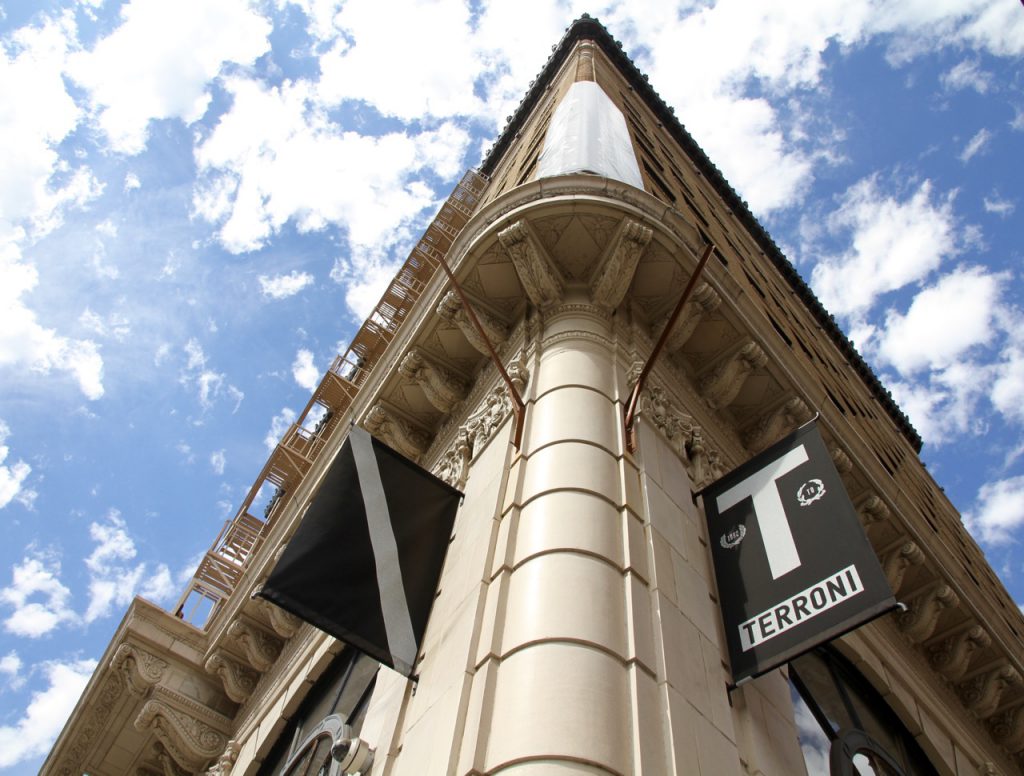 We said our goodbyes and headed to Dana Point where we parked it for the night at Dehony State Park.  Right on the beach.
We went for a walk and found this seal playing with his dinner for a good 30 minutes.  Not sure what type of fish he had, but it was massive.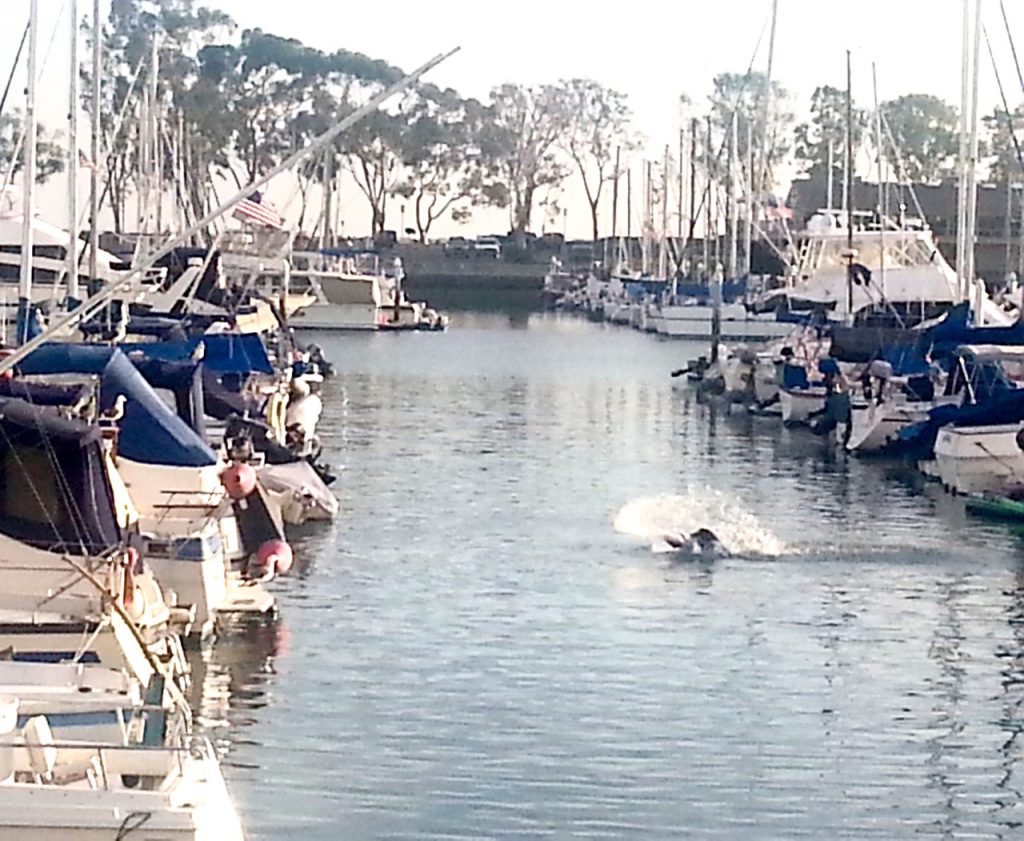 Onward to San Diego for a few days while we get some work done on the truck and take care of last minute details before crossing in to Mexico.
The guys at Aluminess did a great job with our new bumper and storage boxes for the back of the truck.  The new boxes will allow us some much needed extra storage and the ability to carry extra fuel and water.
Plus a big thank you to Joe at NTG Racing for getting us wired up so we can see what we are backing into.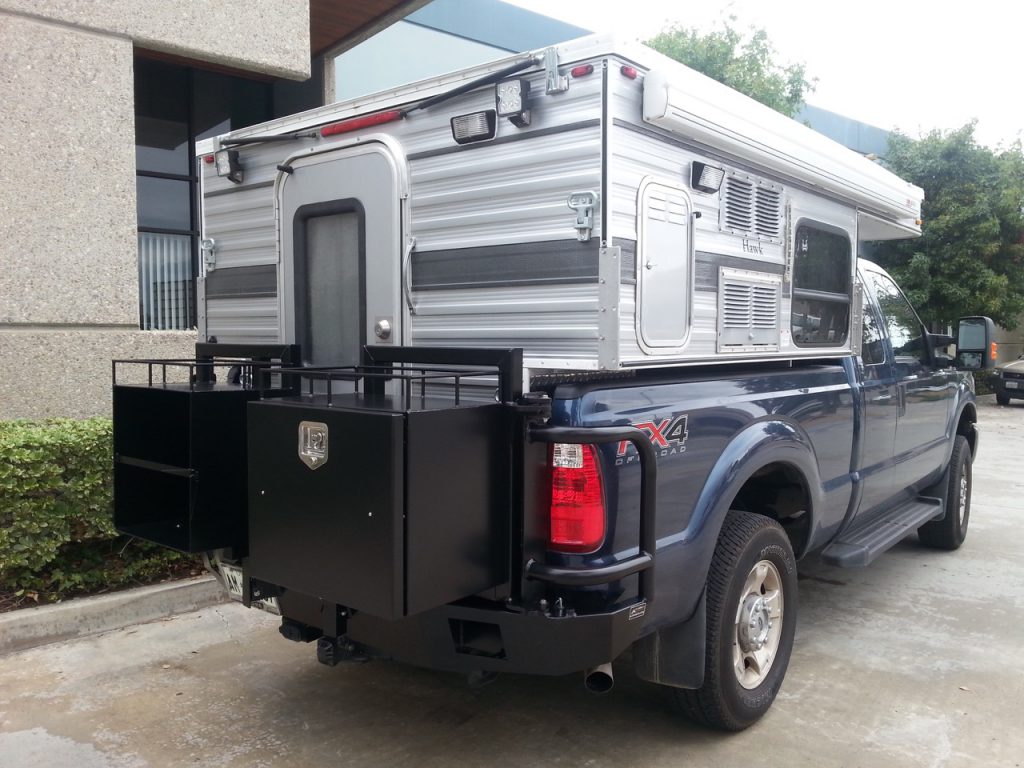 We spent the weekend goofing off in San Diego and loading up on supplies.
Next stop Mexico.