Our first week was great!
After almost 2 years of planning it looks like this is really going to happen.
Our junk is in storage, the house is rented, we've said our goodbyes, the truck has been packed and unpacked and packed again and we finally hit the road on Saturday, July 23.
The rough plan is to head North and then West across Canada before we turn South and who knows from there.
So off we go.
Don's Mom packed us up lots of goodies for the road. This included sandwiches for the road, homemade hamburger soup for those days when we are in a pinch, and jars of home made granola!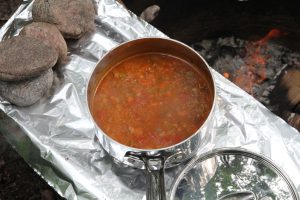 First stop, Carey's Pub in Gravenhurst, Ontario.
(Not much of a first push we realize but we needed to meet the Newman's for one more goodbye and, of course, get our fill of the famous chicken wings).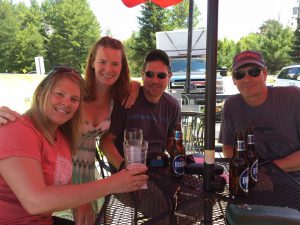 After lunch, we did actually put some kilometres behind us and made it to Chutes Provincial Park West of Sudbury and our first swim in the Aux Sables River. This was our campsite for the night.  So peaceful.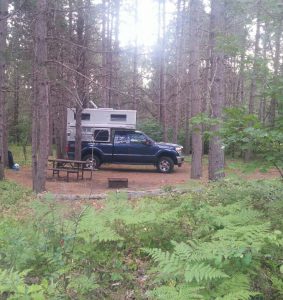 From Chutes we made the push to Lake Superior Provincial Park, between Sault Ste Marie and Wawa.  The Park is beautiful and was the inspiration for much of the work of the Group of Seven.
As we didn't have our sketch books with us we decided to hike the trails, hang on the beach and splash around in the crystal clear water of Lake Superior.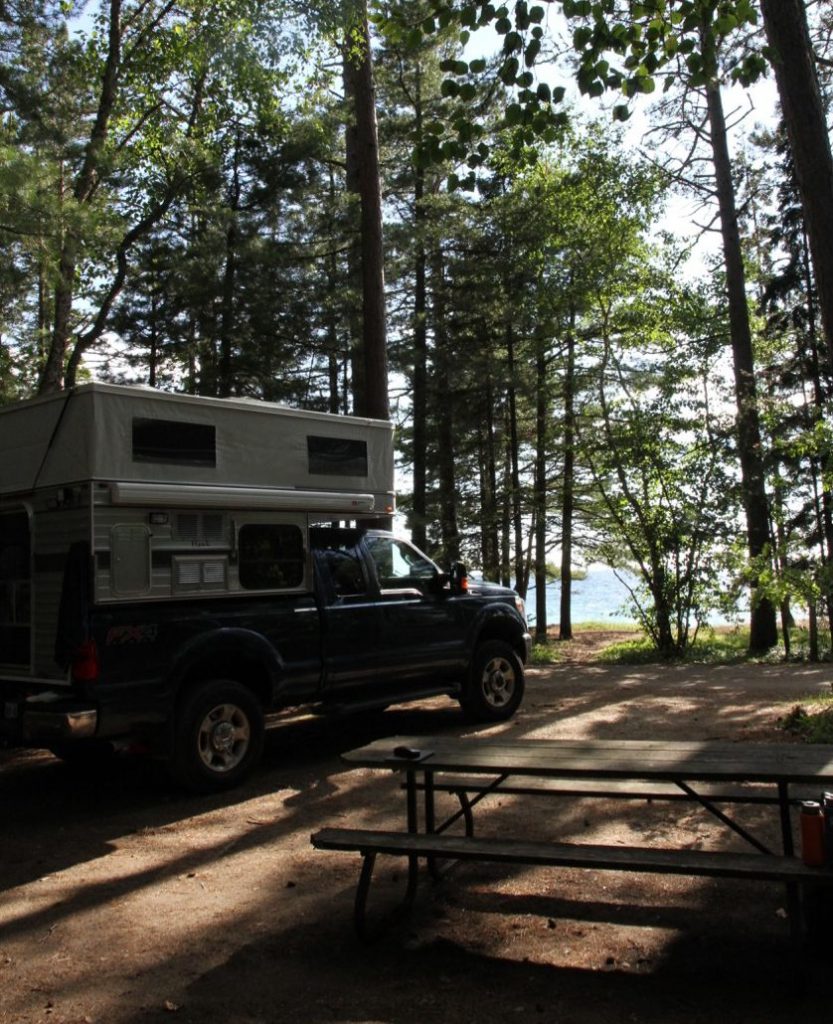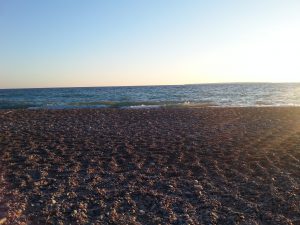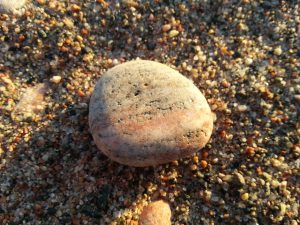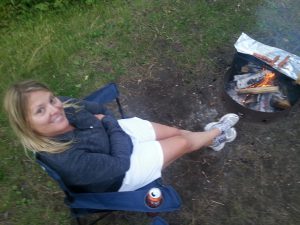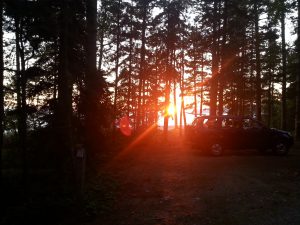 …And then on to Neys Provincial Park (a former WWII POW camp)
From Neys we made the long drive to the Kenora area, where we pulled into Rushing River Provincial Park for a couple days of canoeing Dogtooth Lake.  This place was one of our favourites!  Great camping spots, clean, friendly staff and there are great running/biking paths.  The lake is so beautiful and peaceful. No motor boats at all.  We decided to rent a canoe and head out there. We practically had the entire lake to ourselves.  We packed a lunch (PB& J's) and headed for the perfect swimming spot and a picnic.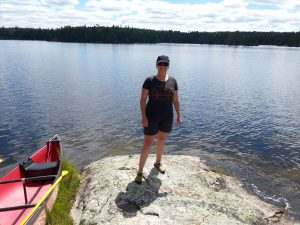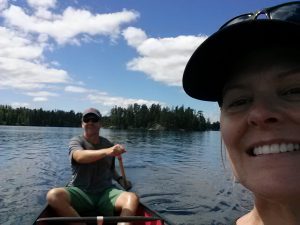 The views never get old.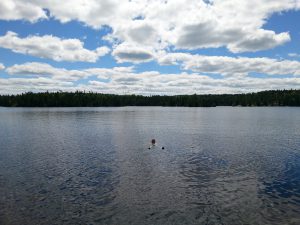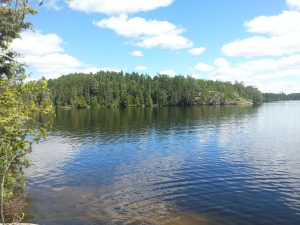 …ending a perfect day with a great dinner.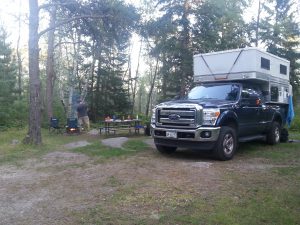 No trip to Kenora and the Lake of the Woods area would be complete without a visit to the Lake of the Woods Brewing Company!
Next Stop Winnipeg…A Culinary Tour.