The drive across the prairies was fairly uneventful…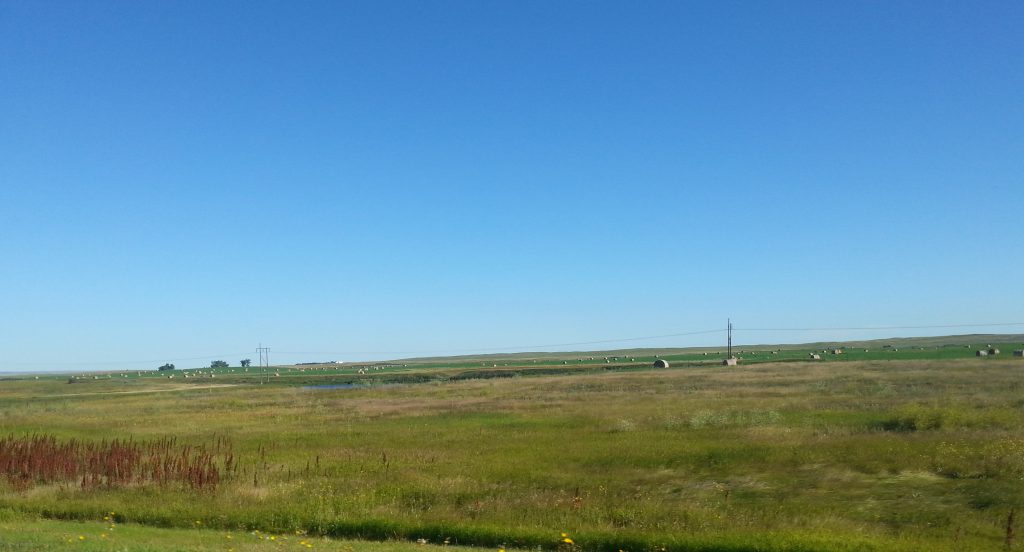 … other than a 3 hour period we were trying to outrun two tornadoes.  One coming at us from the south and one down from the north heading for each other and us in between.
…Exciting!  We increased our speed to get to Regina, fast and made it unscathed. We didn't want to test the camper and solar panel's resilience to the reported golf ball size hail.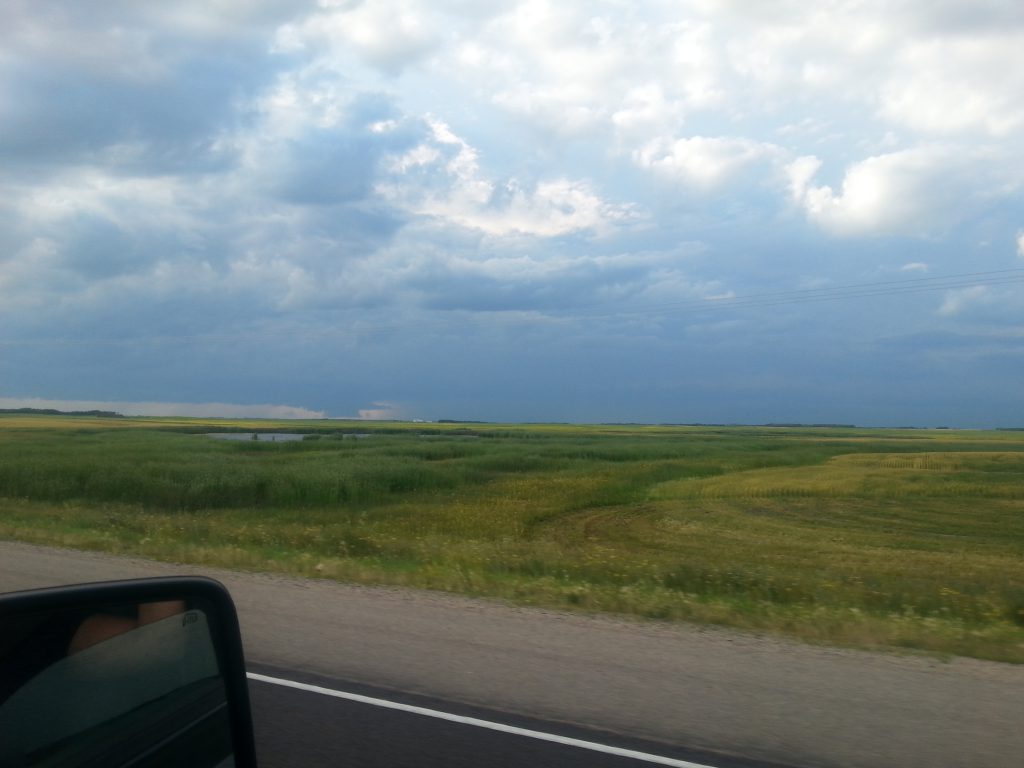 Once in Alberta, we blew by the worlds tallest teepee in Medicine Hat and  pulled in to Kinbrook Island Provincial Park for the night.
In the morning we pushed on to Banff National Park.  The Canadian Rockies are breathtaking.
Settled in for a few days at Two Jack Lakeside Campground. Awesome campsite.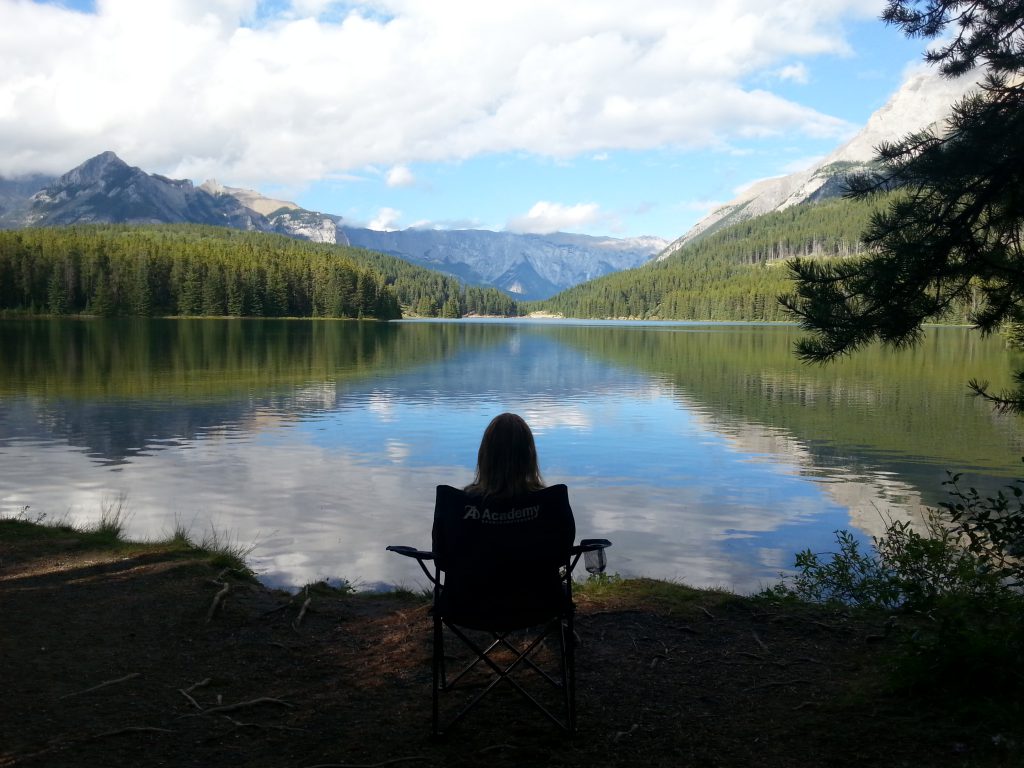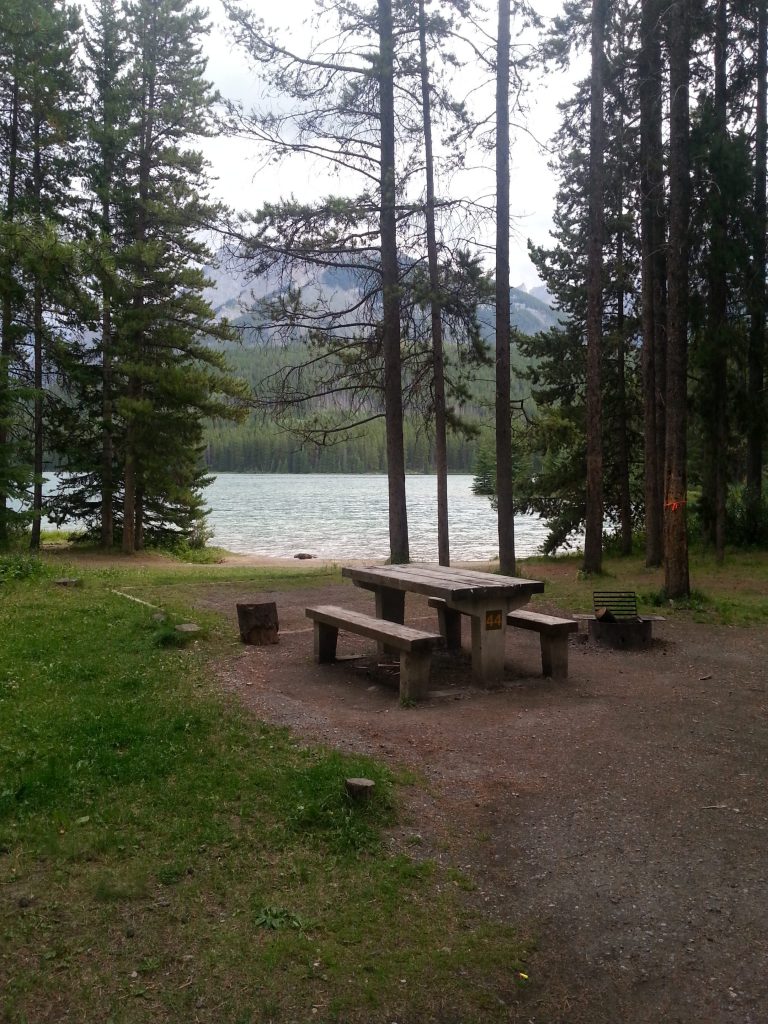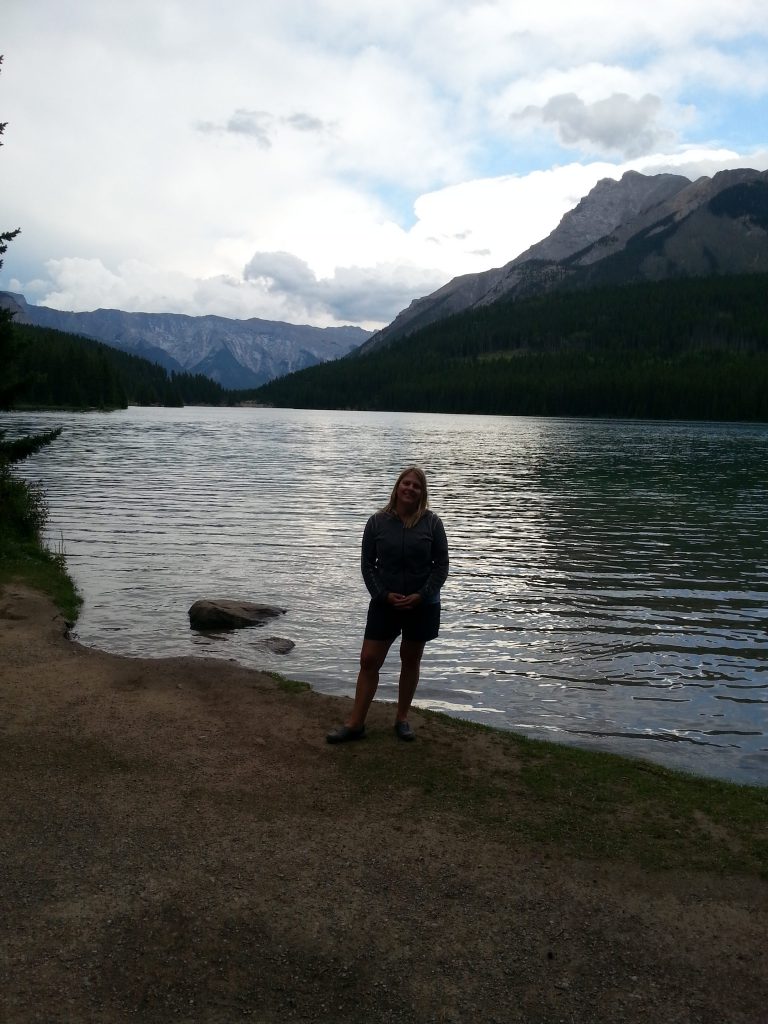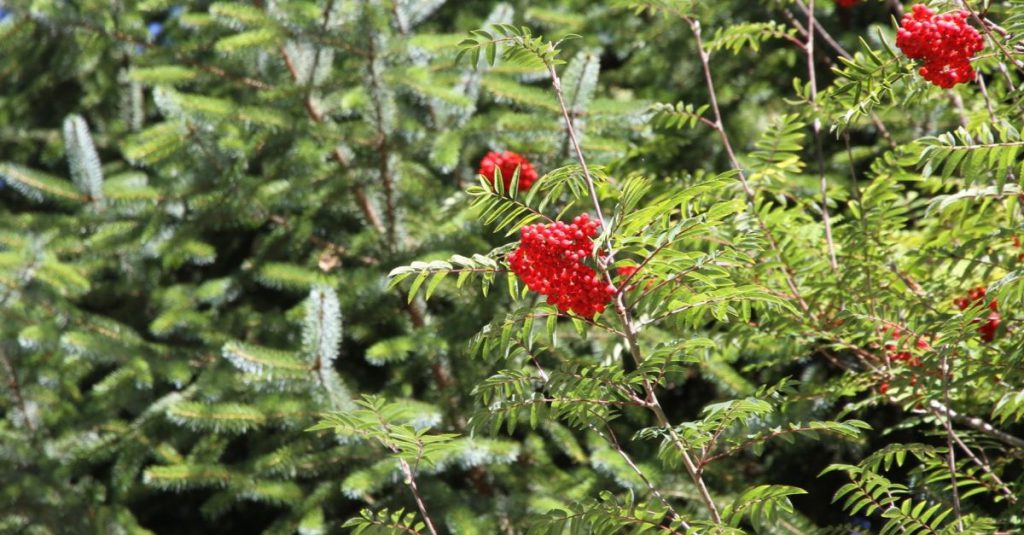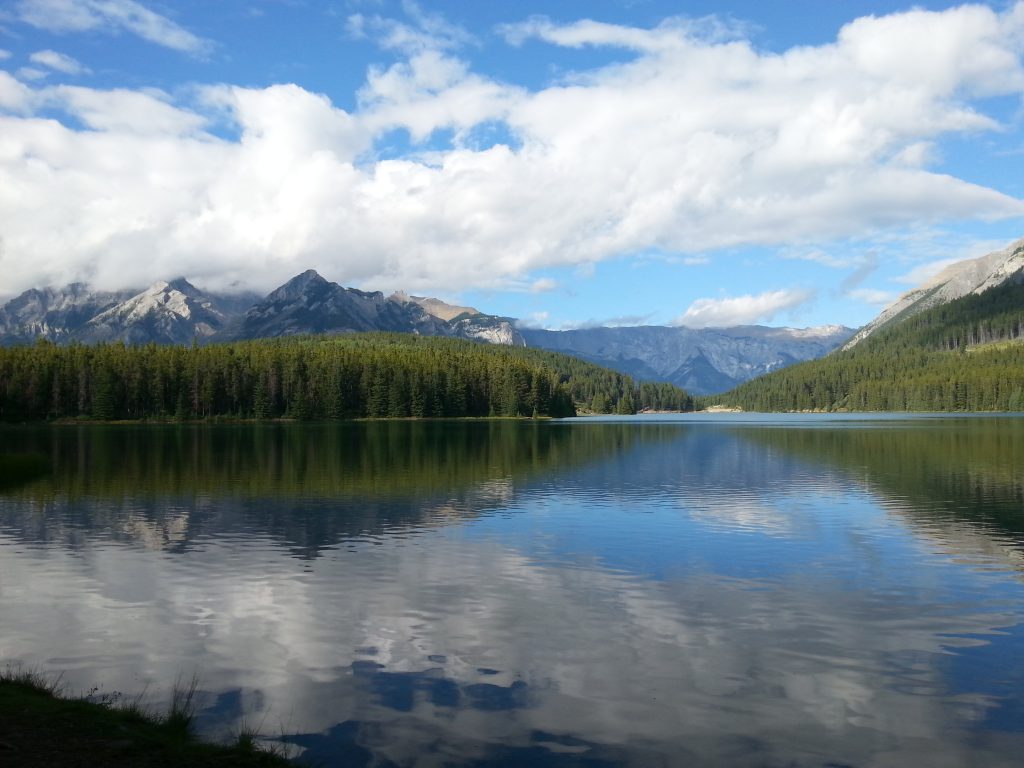 There are some great hikes in Banff so after the easy Tunnel Mountain hike we moved to a little tougher test up Sulphur Mountain…a climb of 2500 ft and stunning views.  No bear sightings, thank goodness.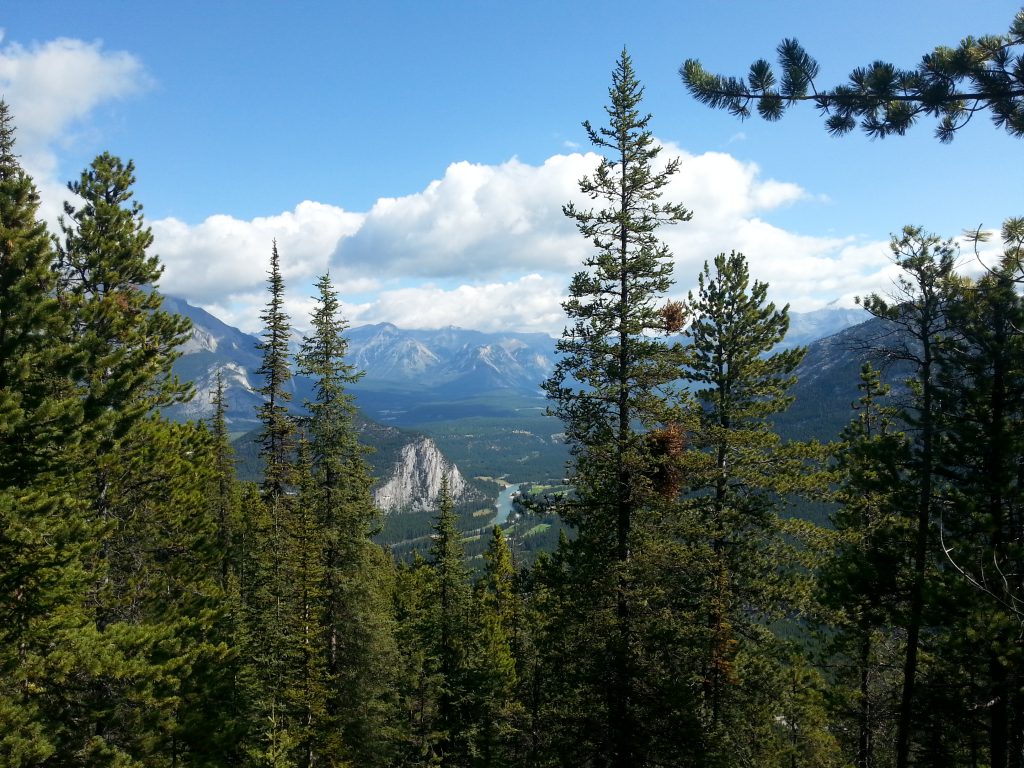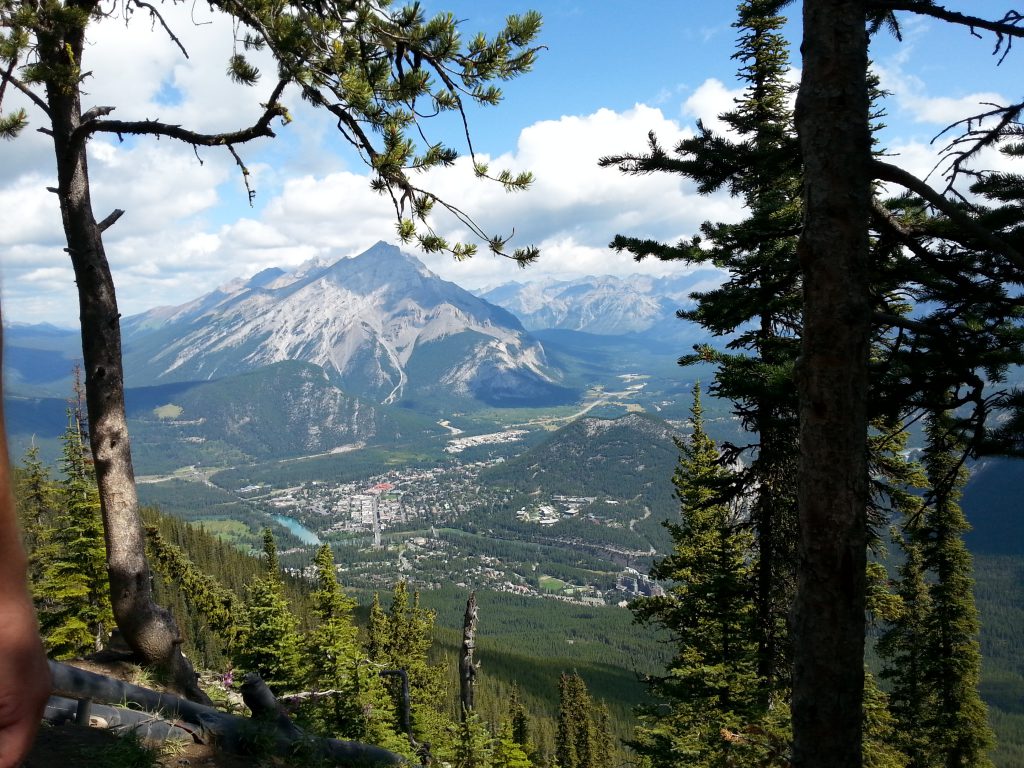 After our strenuous hike, we stopped in town for a beer.  Happy hour was 32 oz Steins for ONLY $8! What a deal.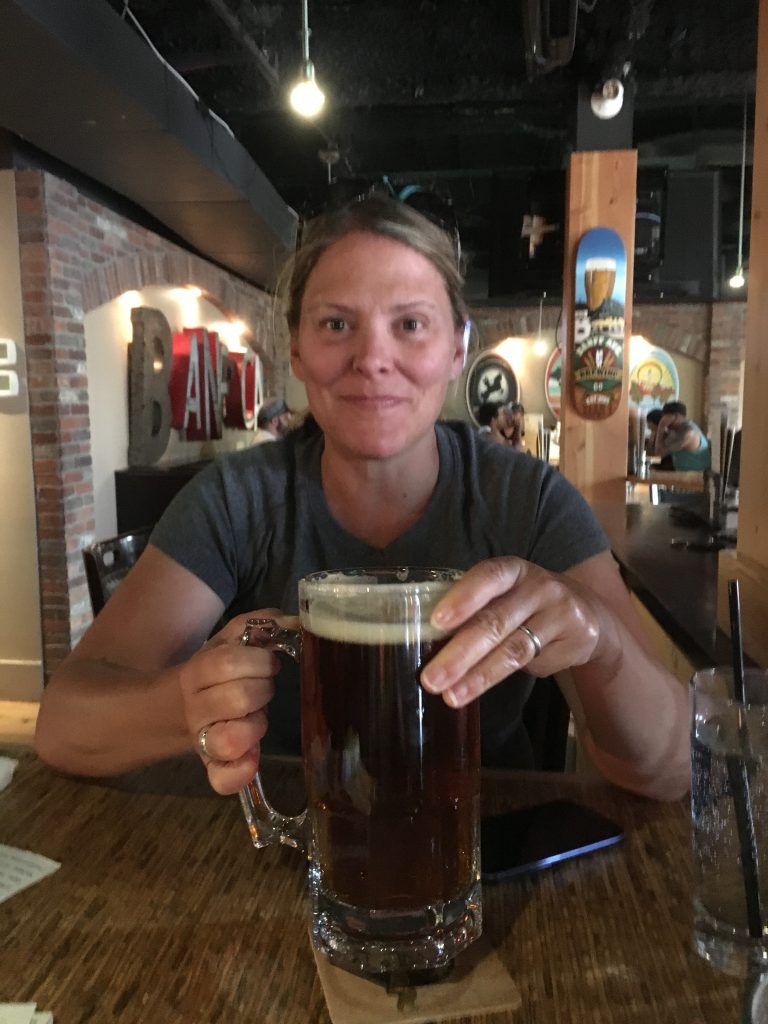 The next day we gave our legs a break and went off canoeing in Bow Valley.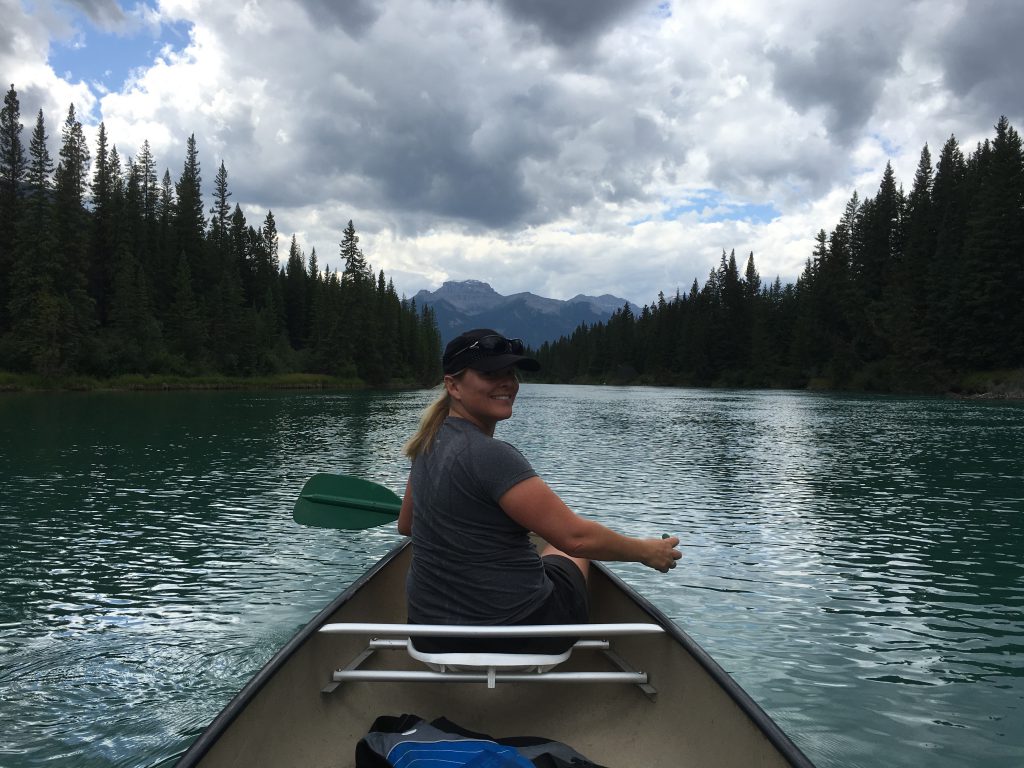 Lots of trains go by here which is a cool sight.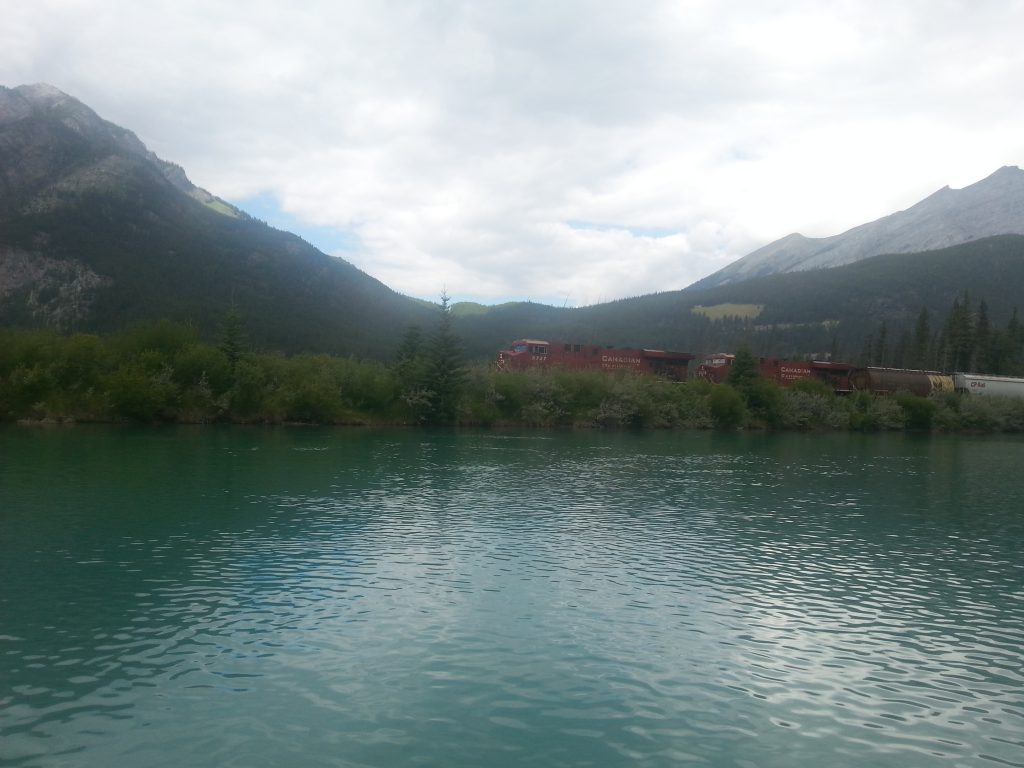 Onward to Lake Louise to do the popular hike (Lake Agnes) to the Tea House for scones and tea and again… amazing views.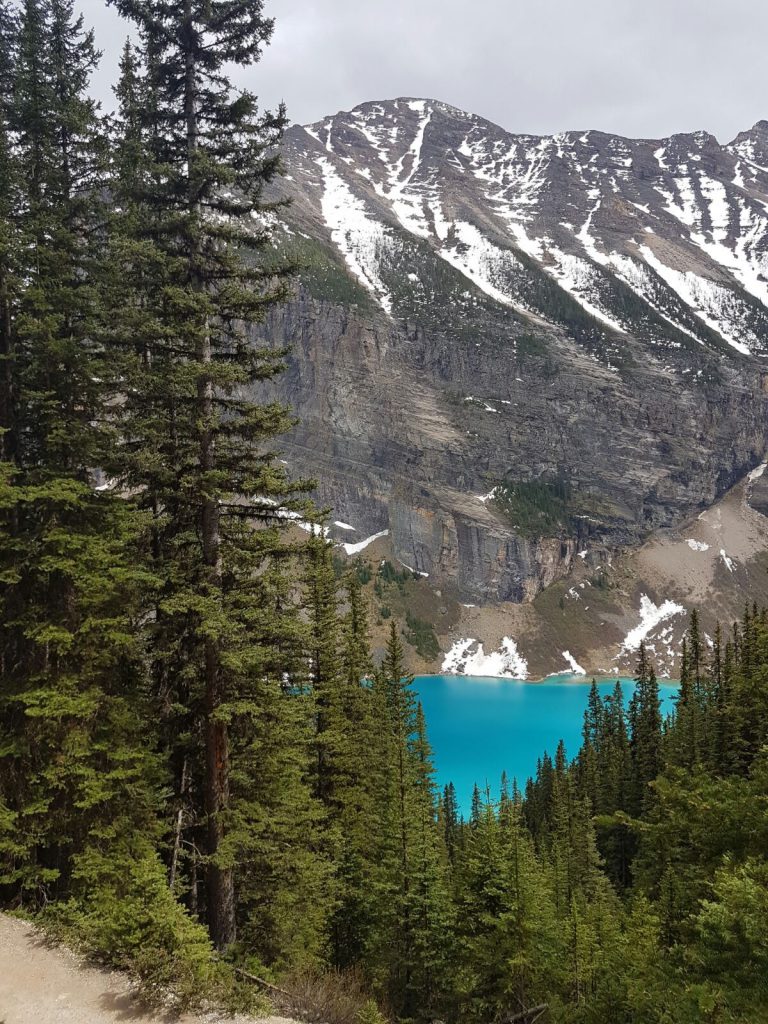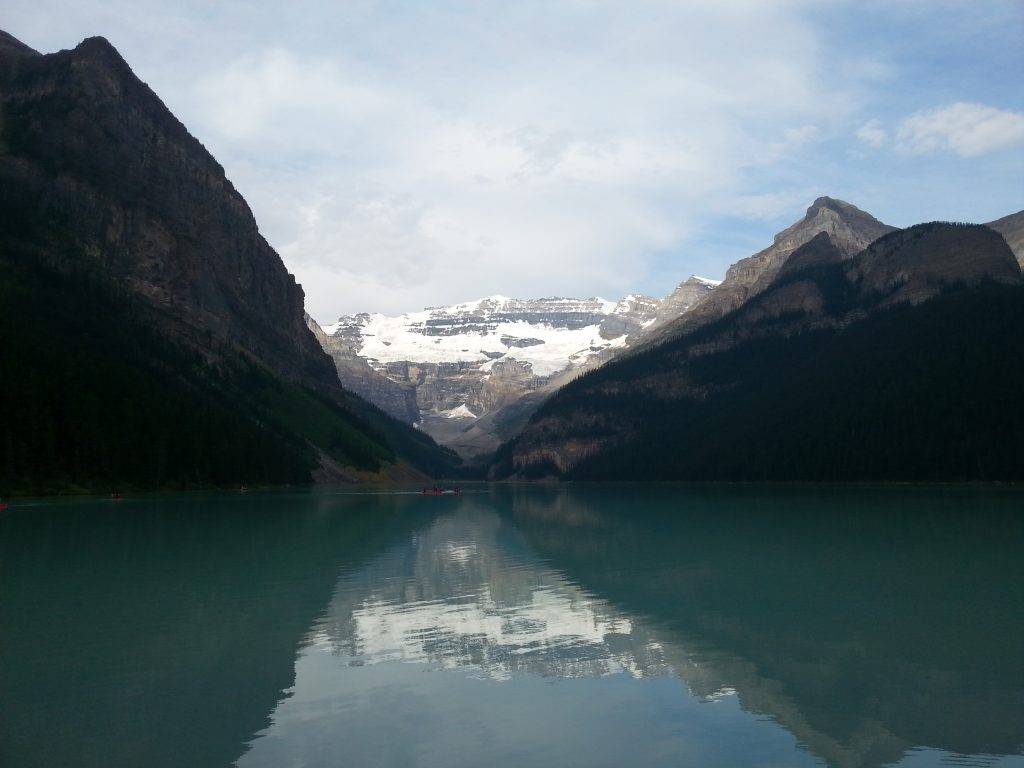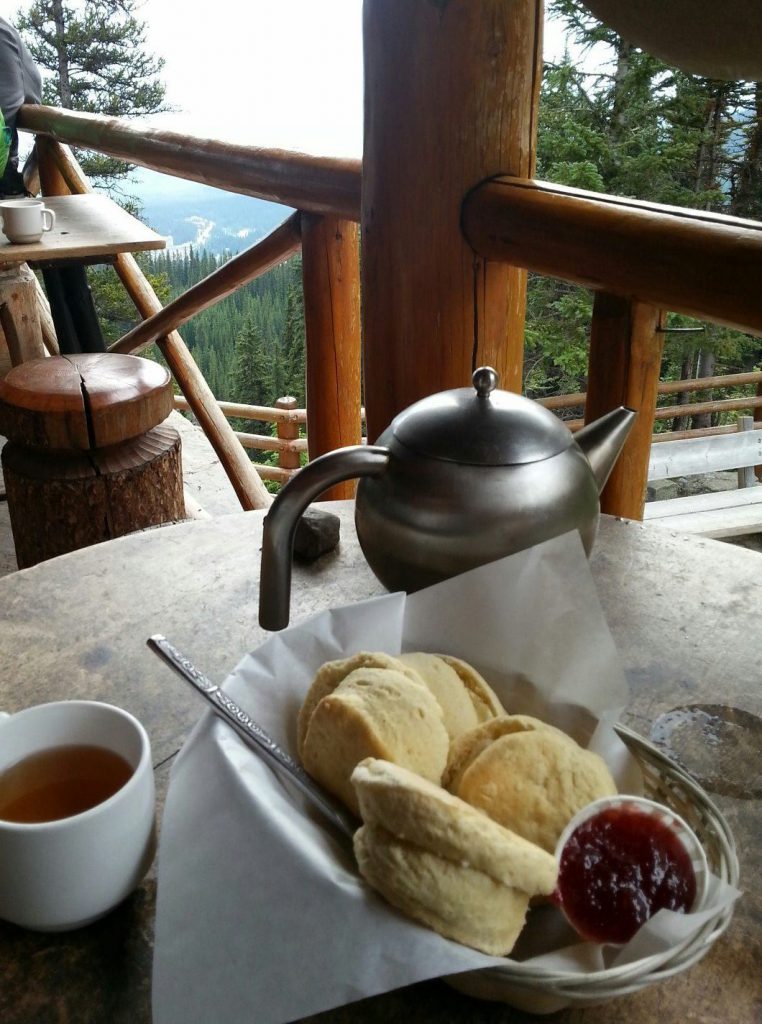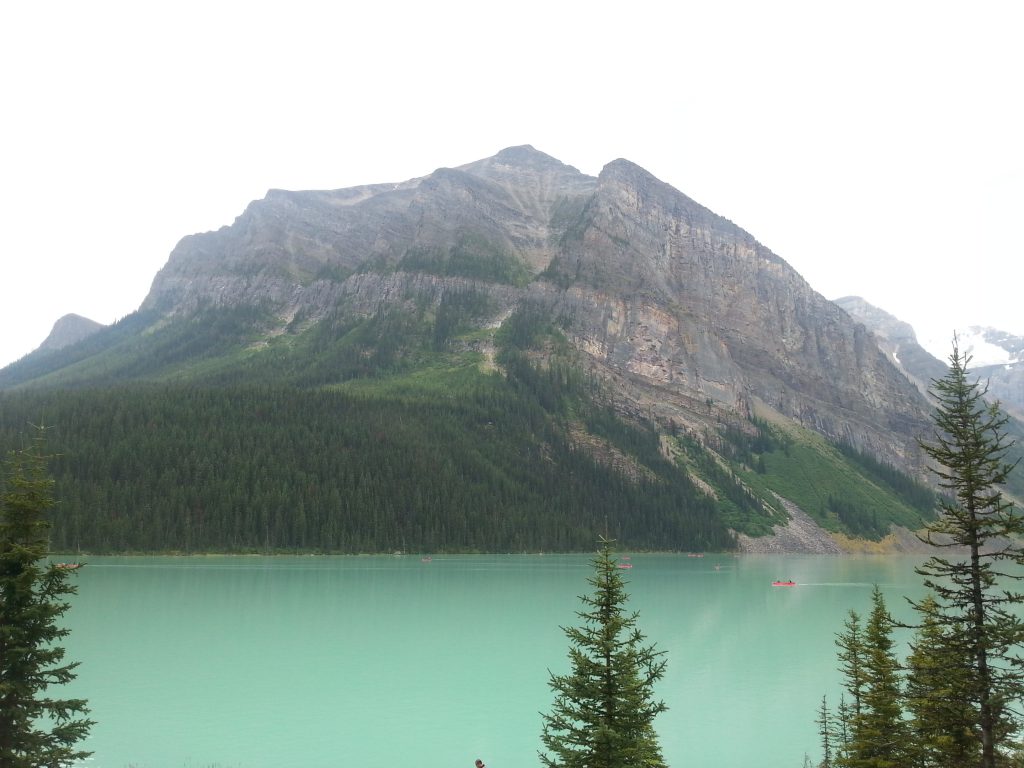 We left for Jasper right away as the growing crowds of people were mind boggling…
Unfortunately we didn't stop to see the Glacier Ice fields.  Again, bus loads of people and way too busy.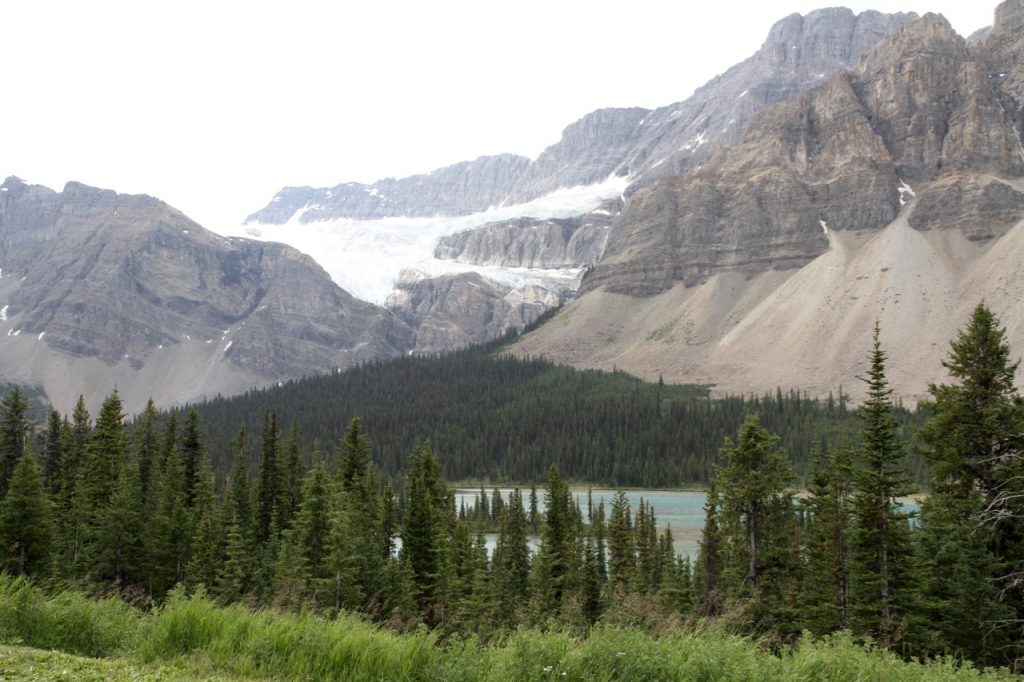 Arrived in Jasper to another amazing campsite – Wapiti Lake Provincial Park. The spot we booked was right on the Athabasca river (site #RR6) – the best spot in the campground. Lots of animals around including elk and we did see our first black bear.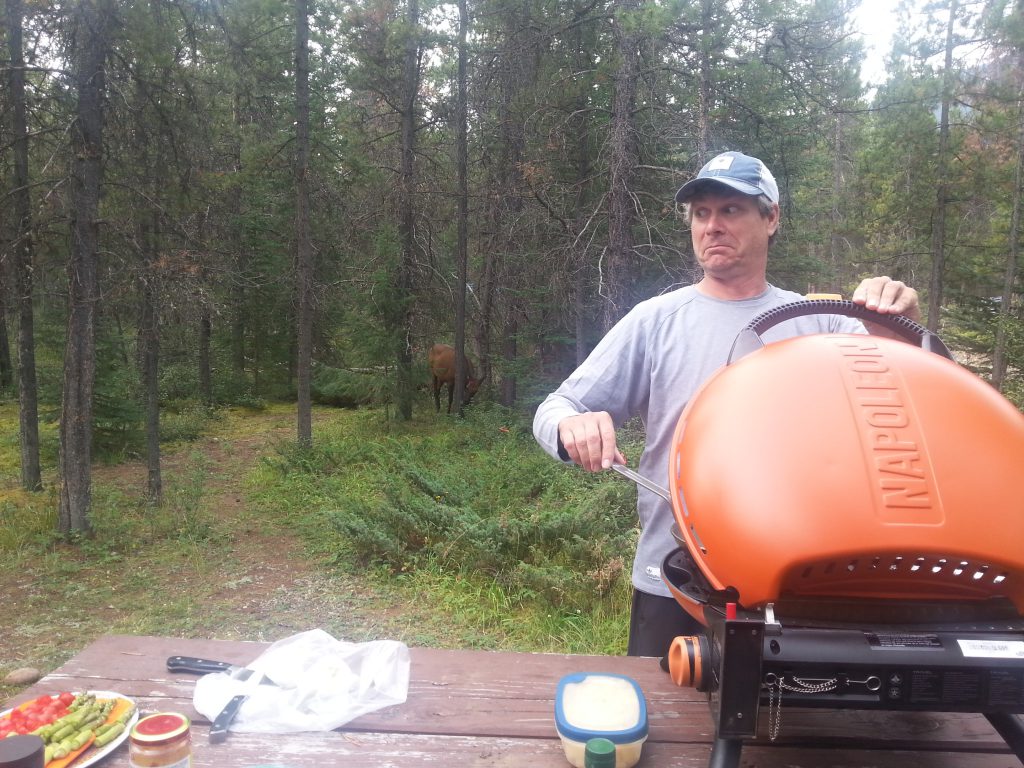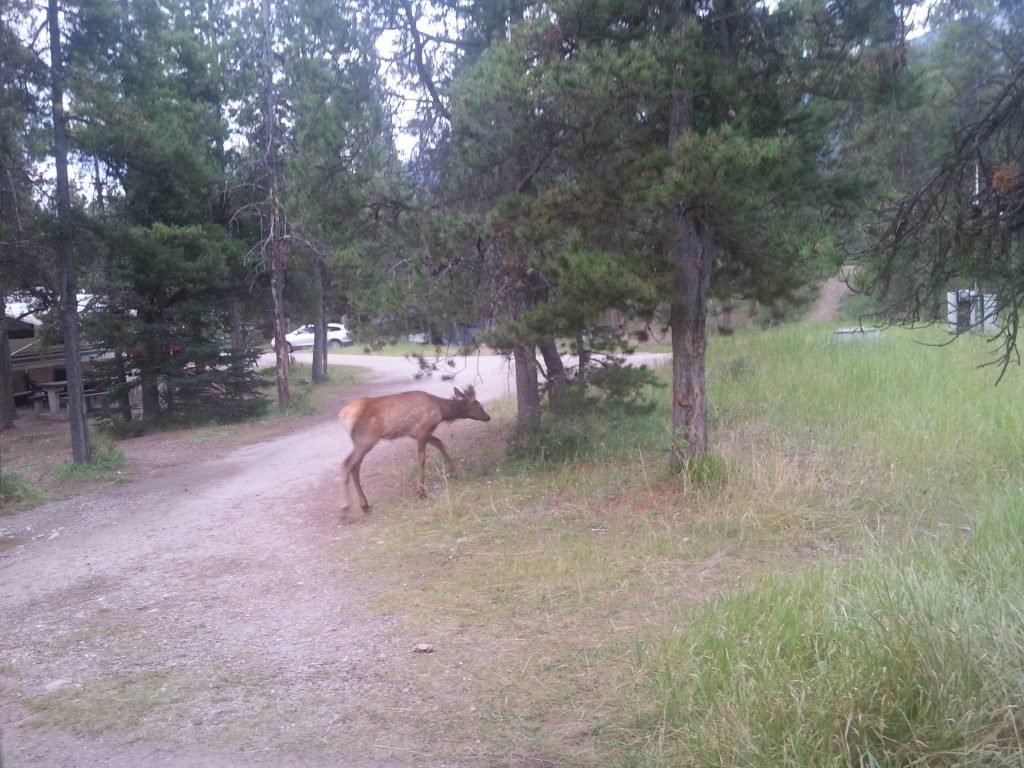 …ok nevermind, we can all get along here just fine…time to get back to brunch.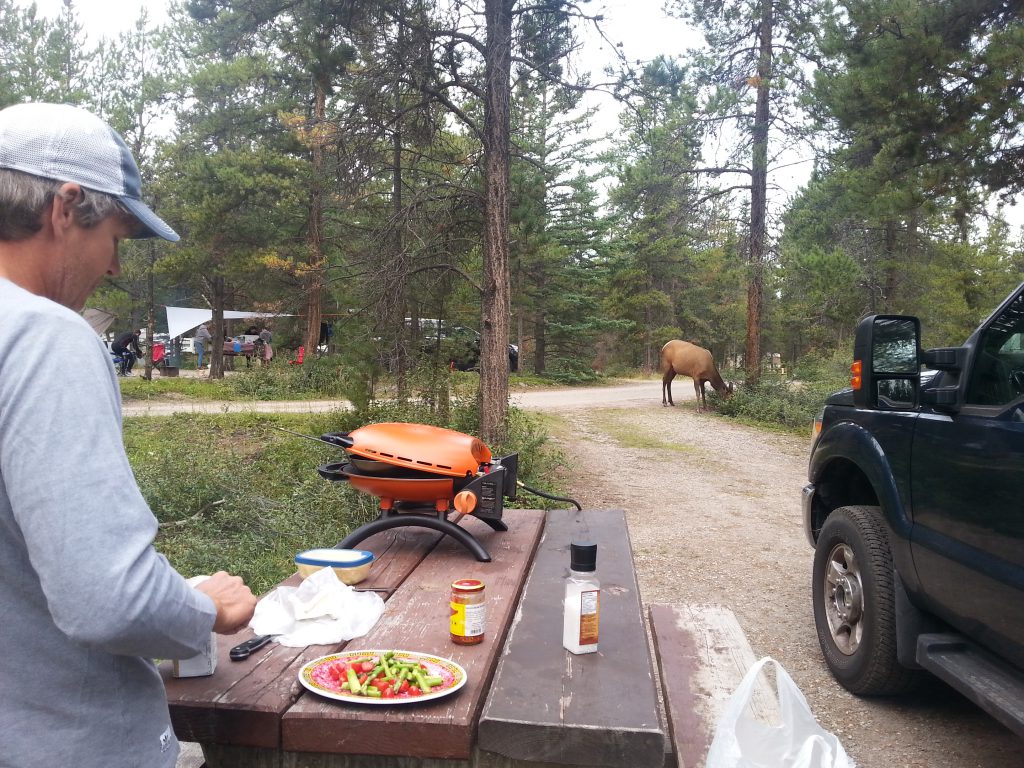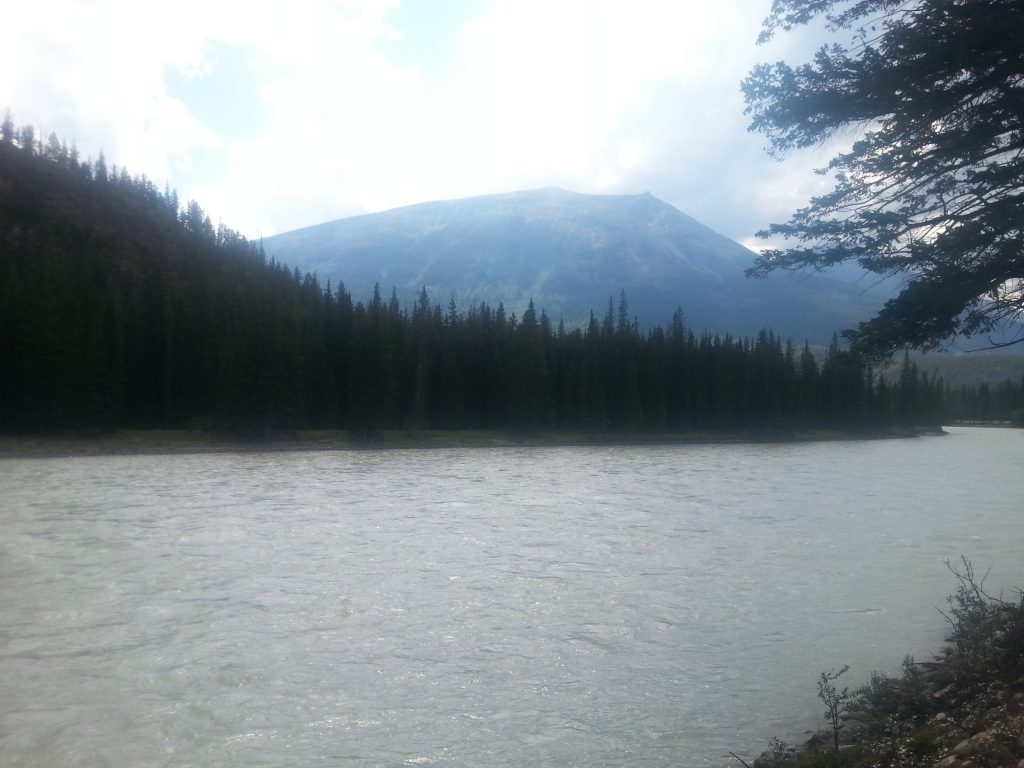 The site is about 5K to the town, so off we went with our laundry.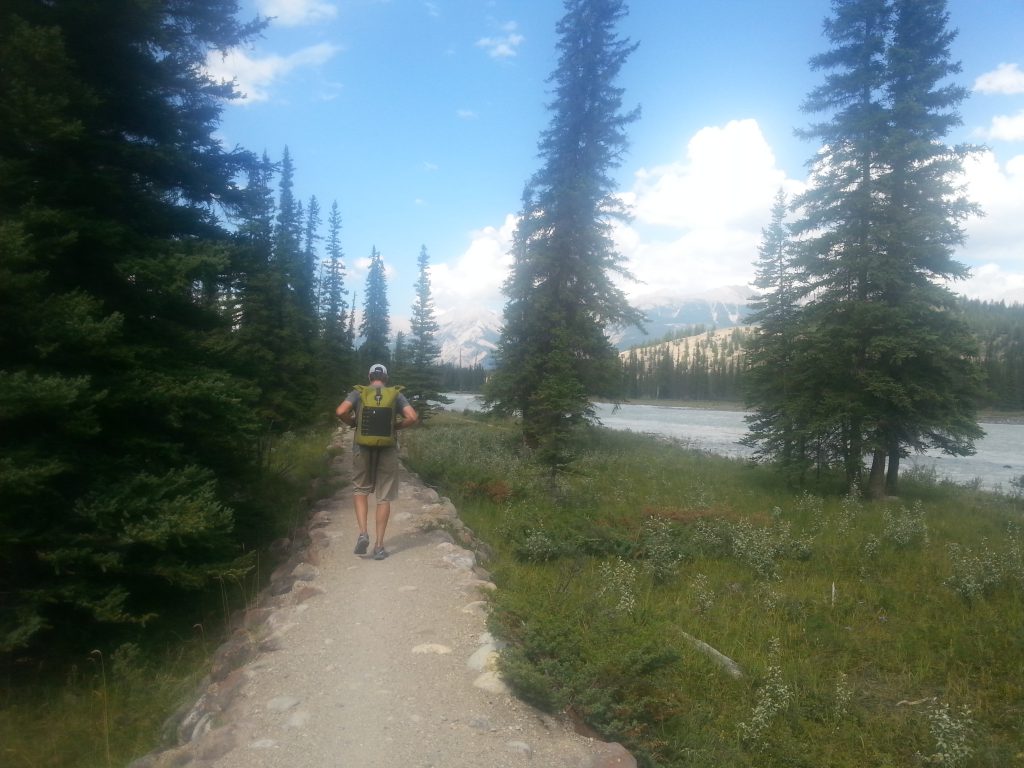 …and of course we had to stop at Jasper Brewing for a bite to eat and watch some of the Olympics. These nachos were amazing!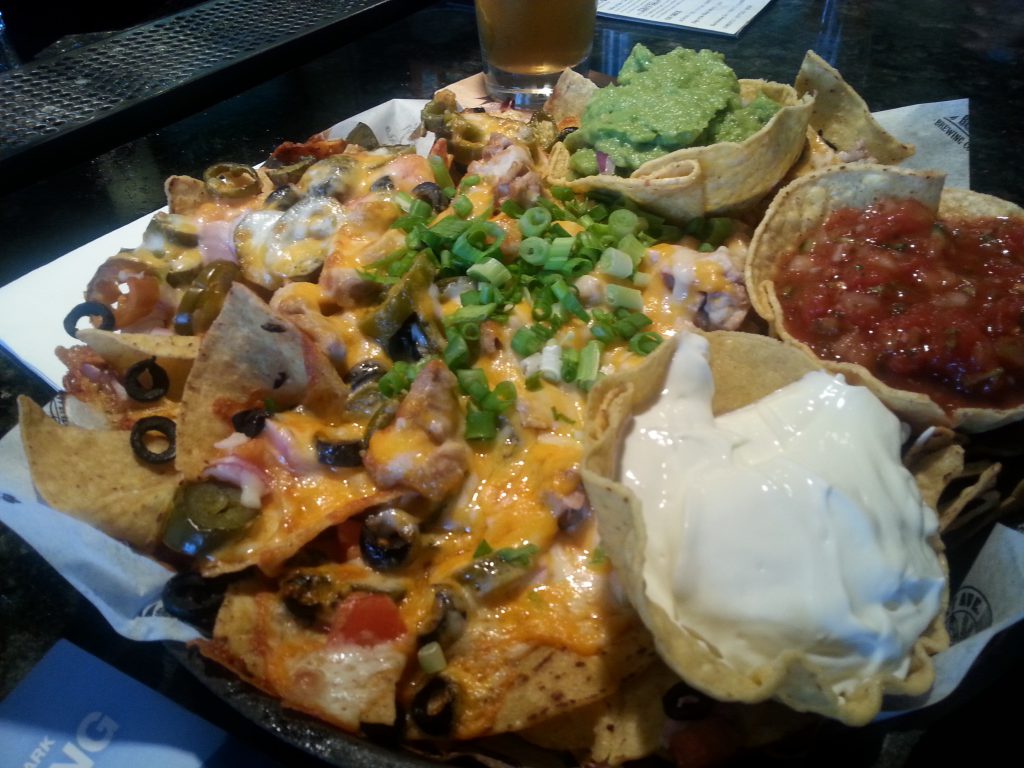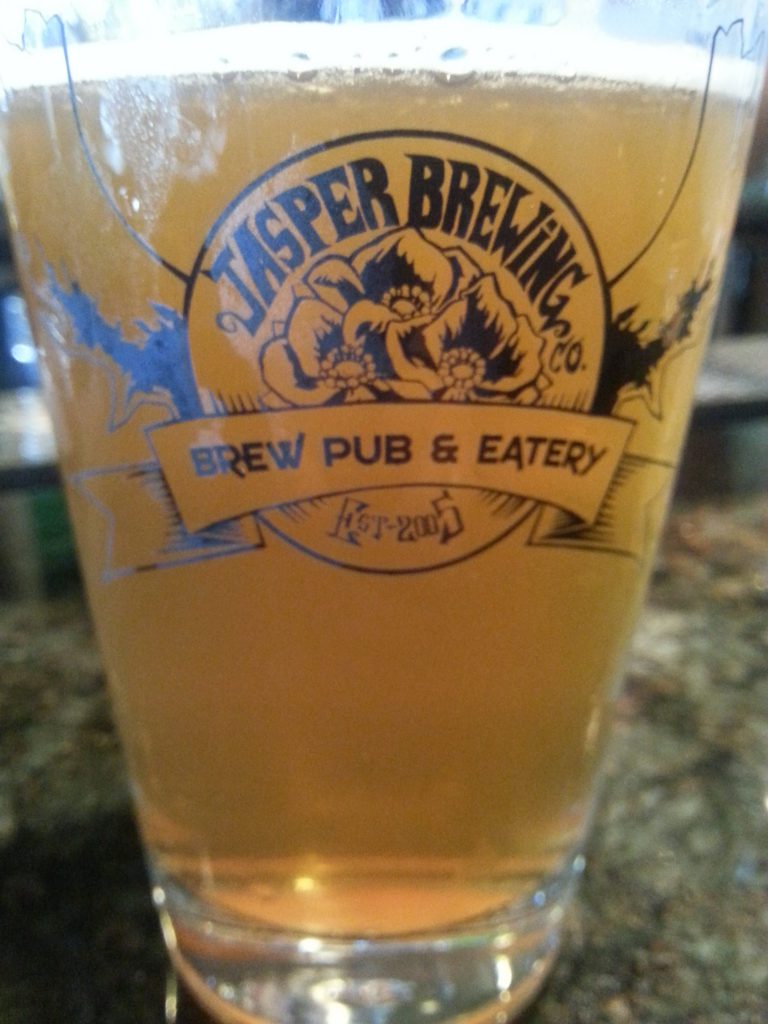 What we loved about Jasper is there are some really wonderful hiking trails.
This one was great – Valley of the Five Lakes.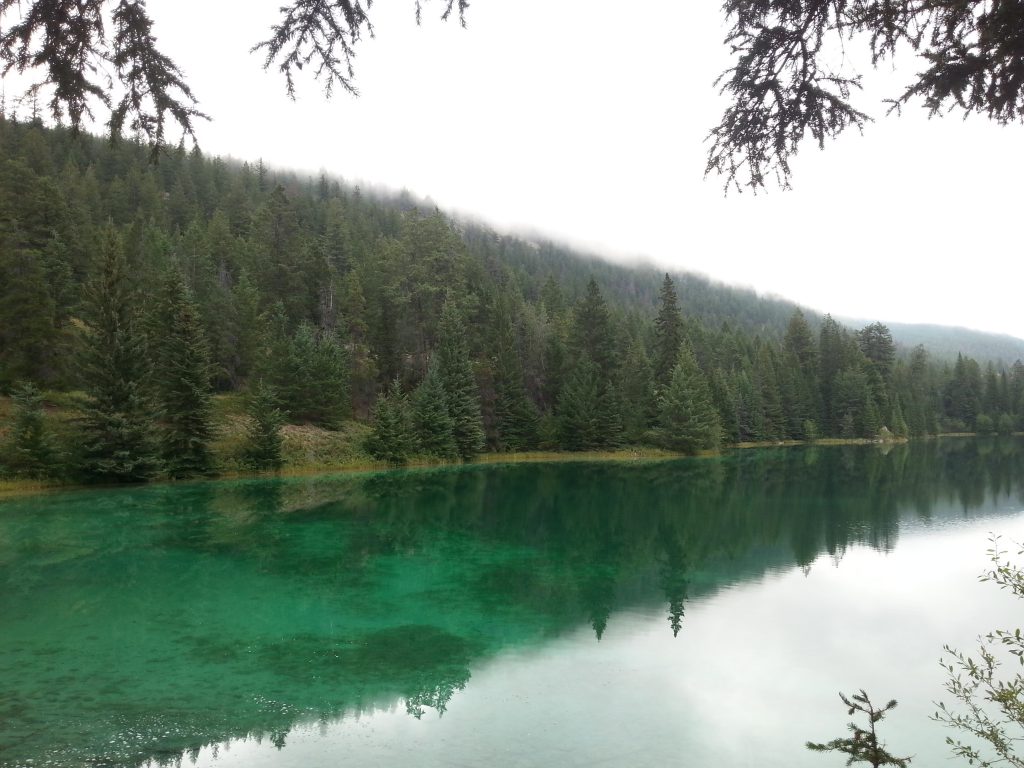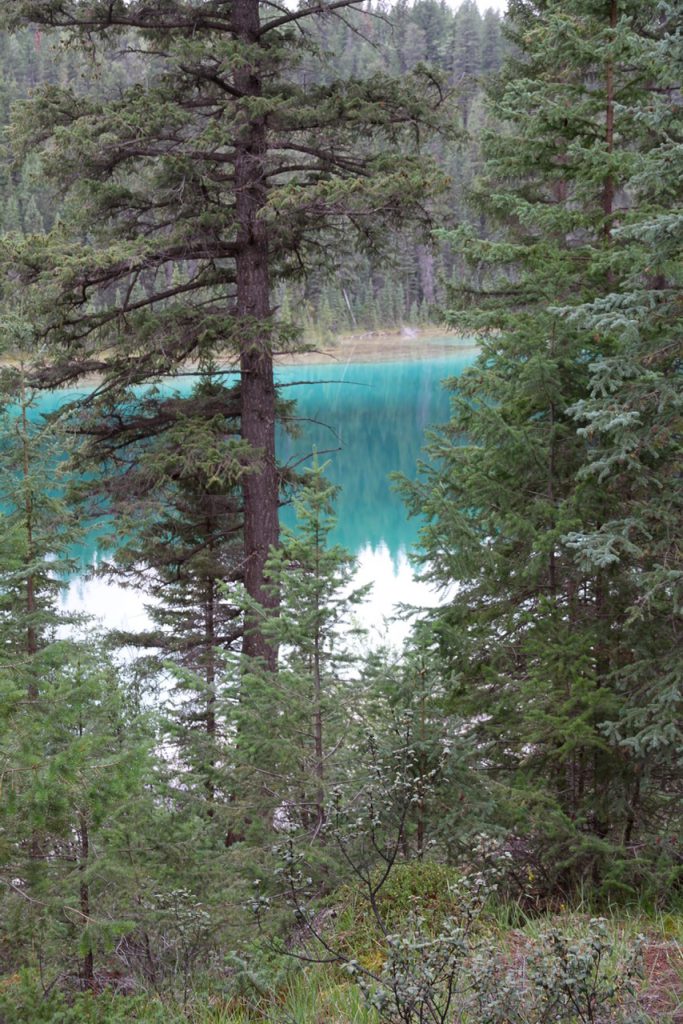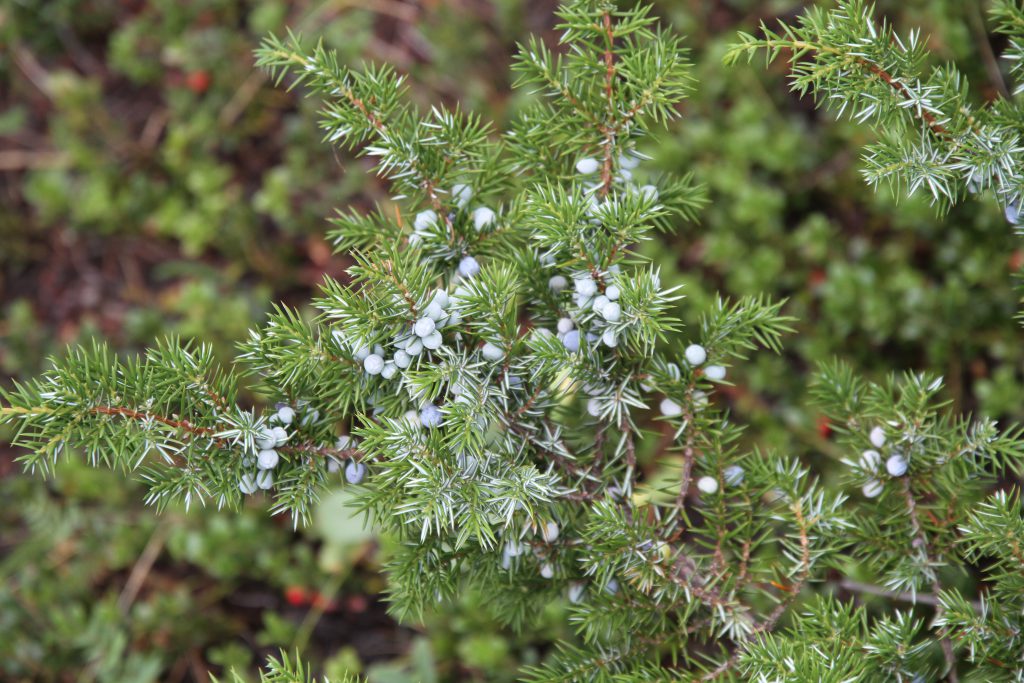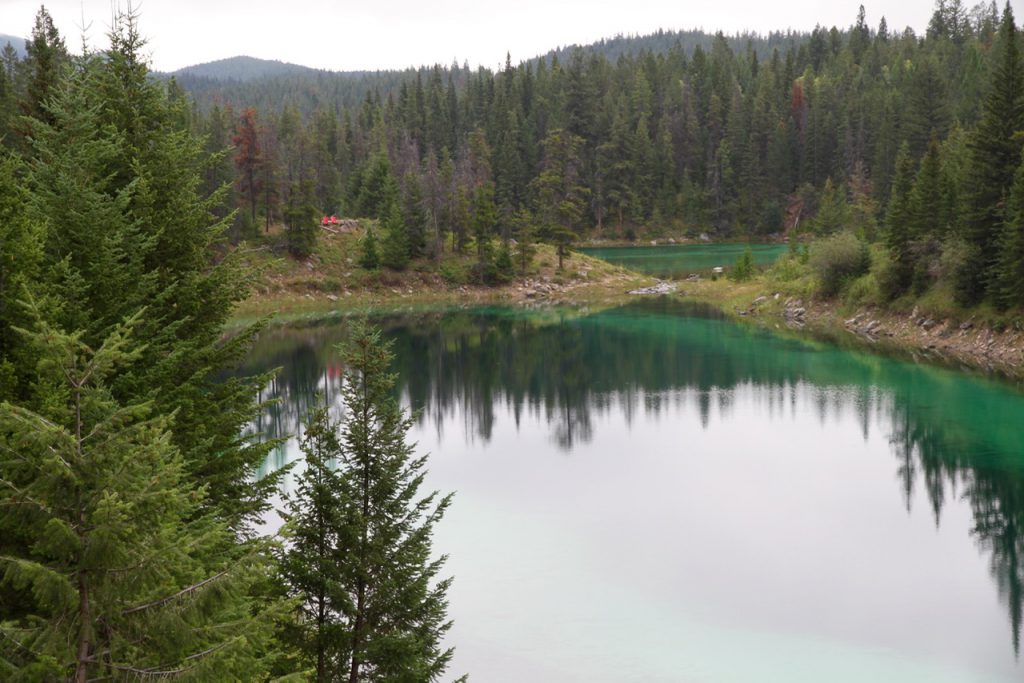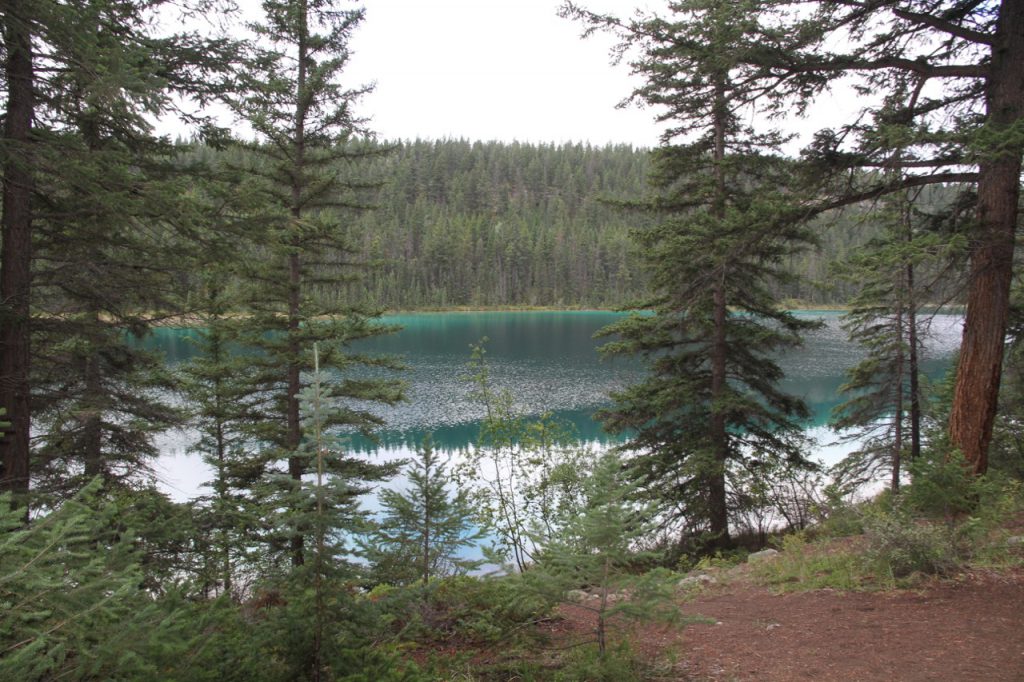 Don played a round of golf at the Stanley Thompson designed Jasper Park Lodge.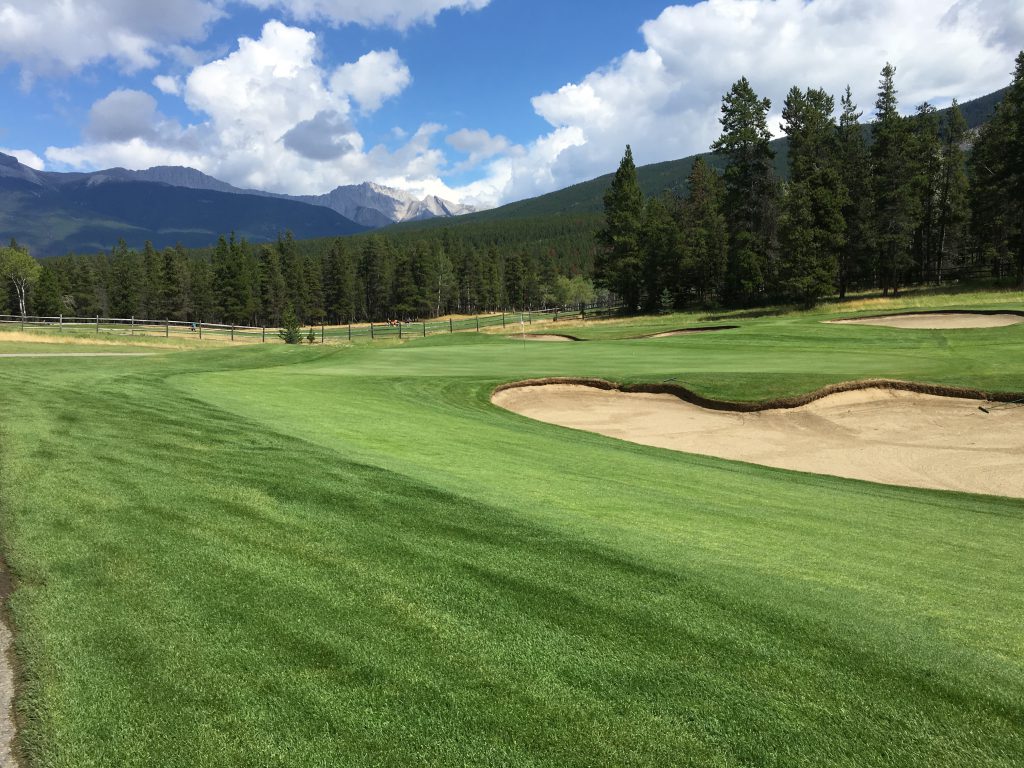 Sam sat on the patio and worked on the blog….Free wifi! And…Jasper Brewing company brews their house brand (honey wheat pale ale). Great beer.  Jasper Lodge will soon be using their own bees for their specially made brew.
Onward to Vancouver.