From Jasper we did the big push all the way to Vancouver.
For the last few years, Sam has joined her friends in Vancouver for the annual Seawheeze Half Marathon followed by a concert in Stanley Park.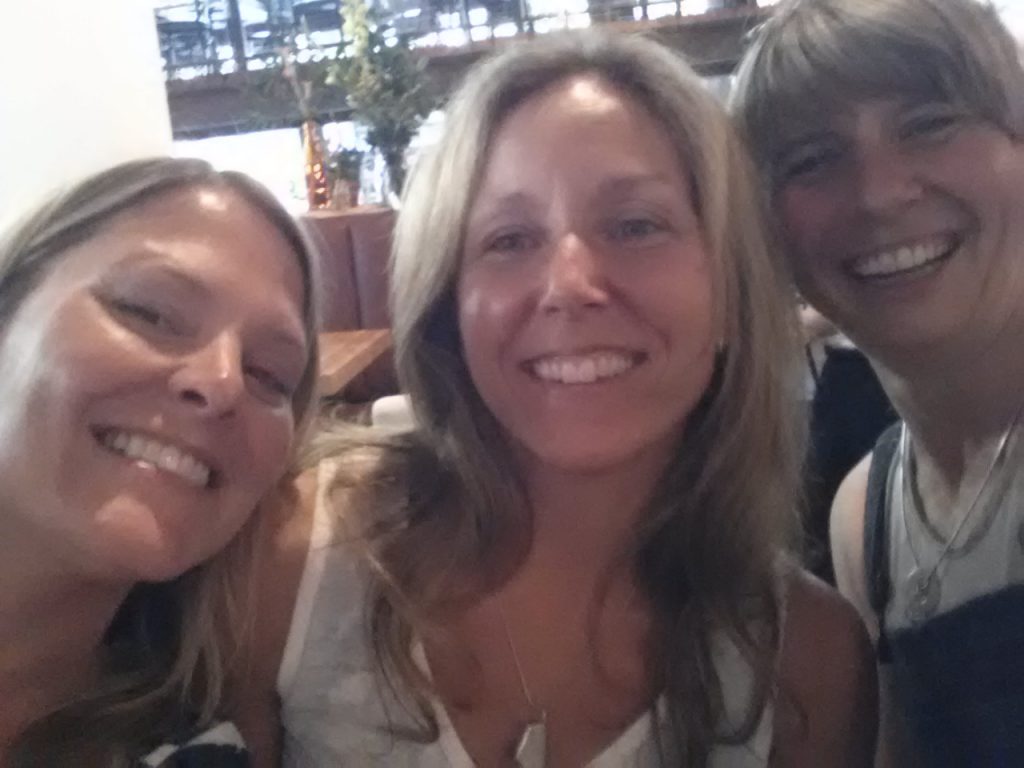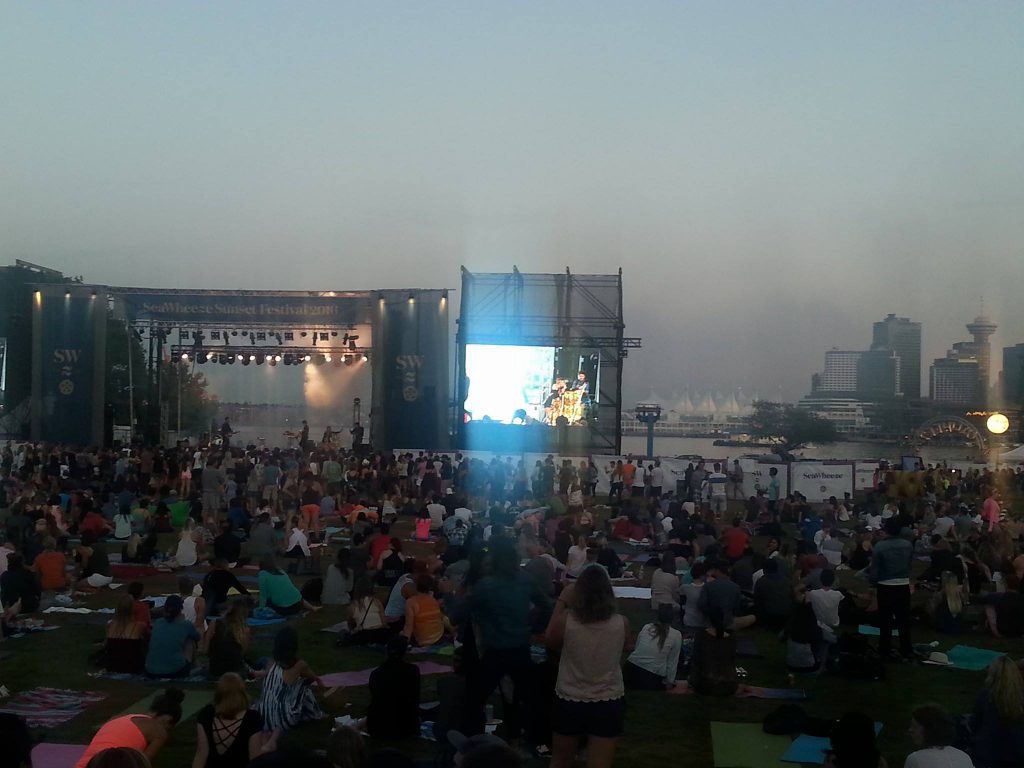 We parked the camper at Capilano RV Park in Vancouver (Our second RV park of the trip). Great location-right across the bridge from Stanley Park and close to downtown but definitely not the serene National or Provincial park atmosphere we have grown accustomed to.
Really just a parking lot.
Not ideal at all, but fine for us. (Says Sam who trotted off to a hotel with the girls!)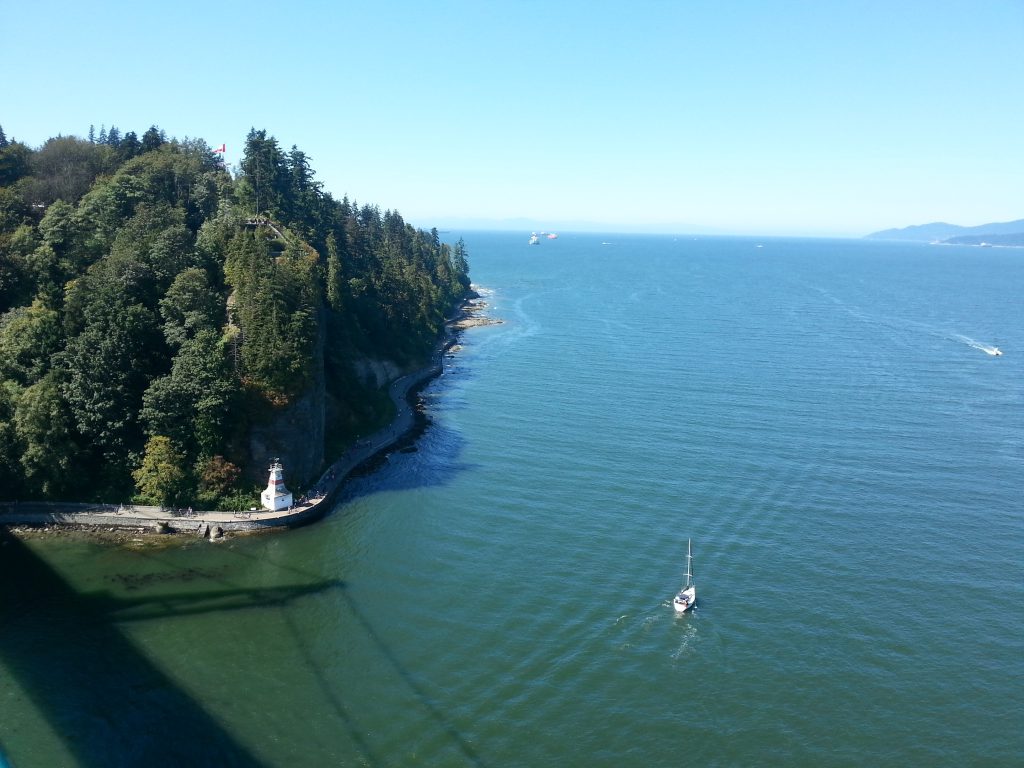 With Sam off with Amy and Tracy, I'm going for Dim Sum and kayak shopping.
Sam had a great couple days with the girls, while I enjoyed hanging with the trailer park people and before we knew it we were off to Vancouver Island.
Vancouver Island.
After we said our goodbyes to the girls, we headed off to the Horseshoe Bay ferry terminal.
We knew we would need  some energy for the big crossing across the Strait of Georgia so left our vehicle in the ferry queue and headed to Horseshoe Bay village for a healthy lunch.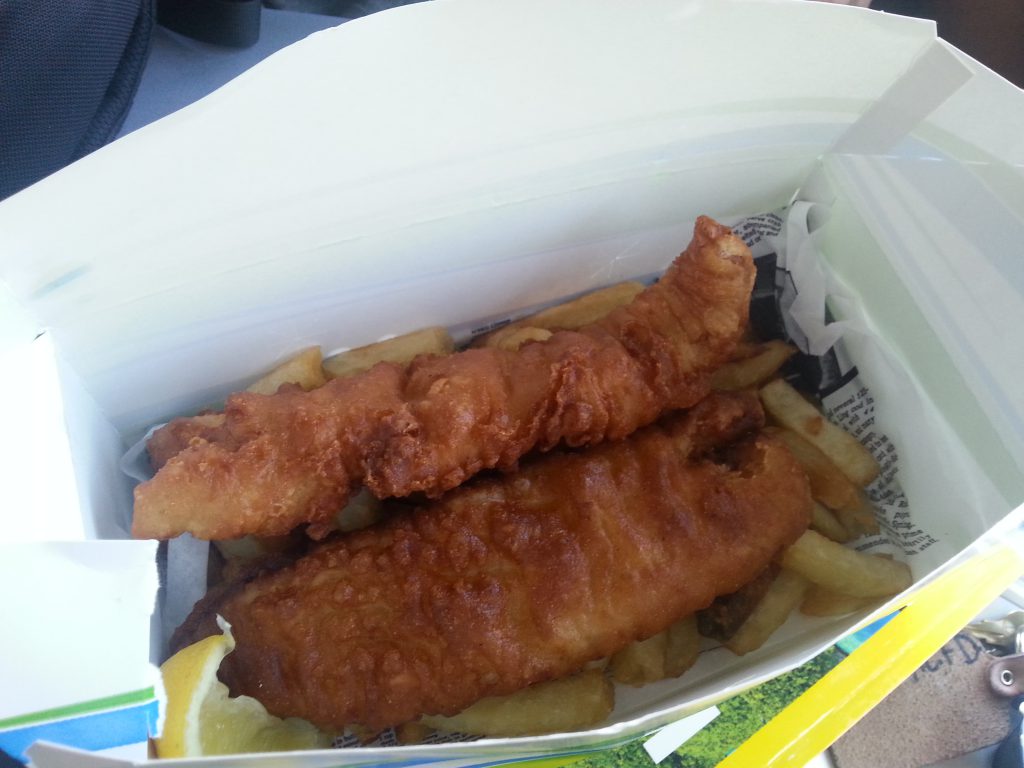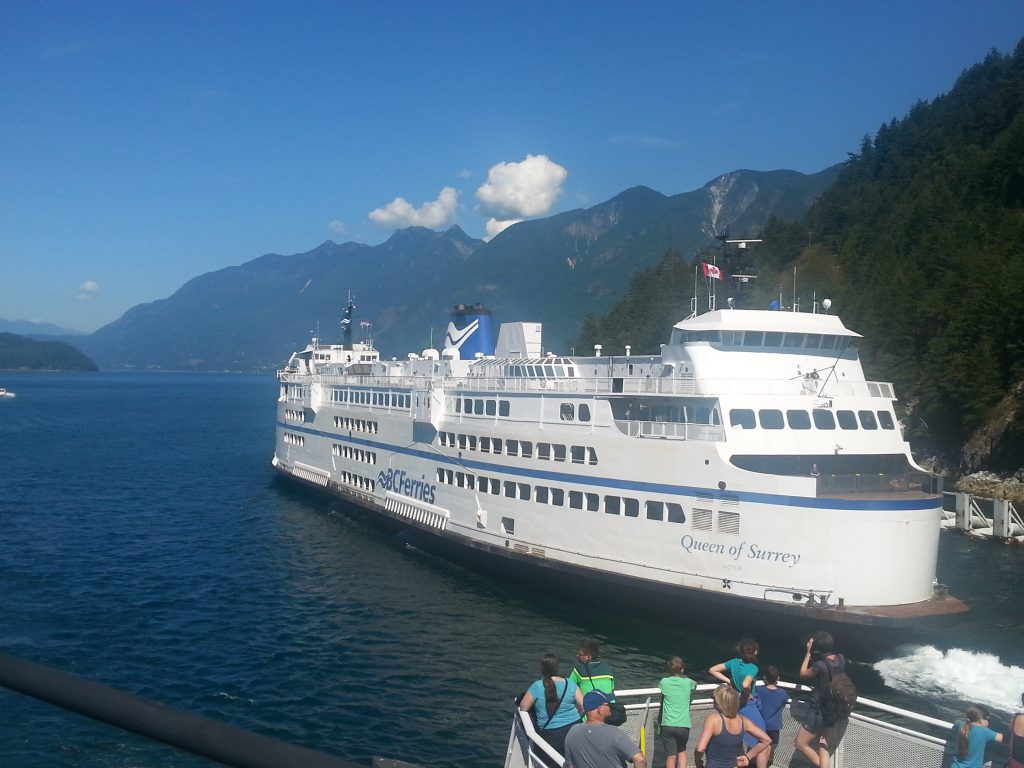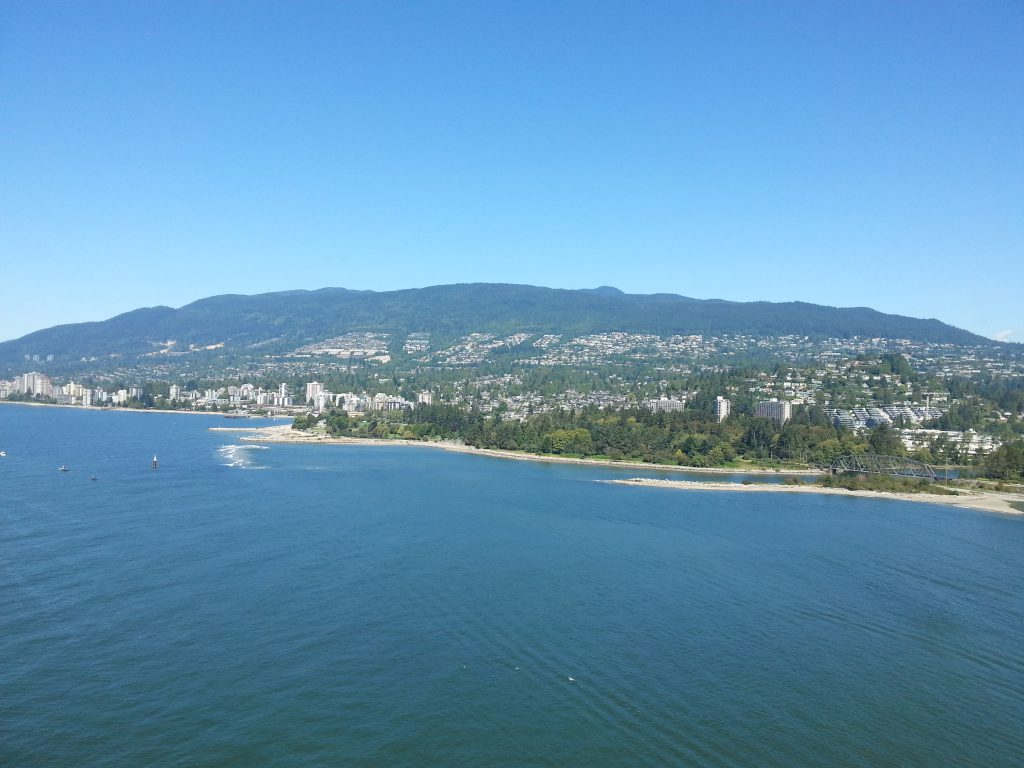 After about a 90-minute ferry ride, we arrived in Nanaimo and made our way to Sproat Lake Provincial Park.
We left the next morning for Tofino.
Pacific Rim National Park campgrounds just outside Tofino unfortunately book up many months in advance so our only option for camping in Tofino was yet another RV park. McKenzie's is not only an RV park but also has spots on a wonderful beach to pitch tents.
The location is great as you can hike to town, local shops and trails.
Unfortunately, they jam as many people and vehicles in to the small property as they possibly can.  It's crammed and dirty and very expensive – 3x the price of most parks but it is Tofino.  We stayed one night and then got out of there.
The town of Tofino is awesome.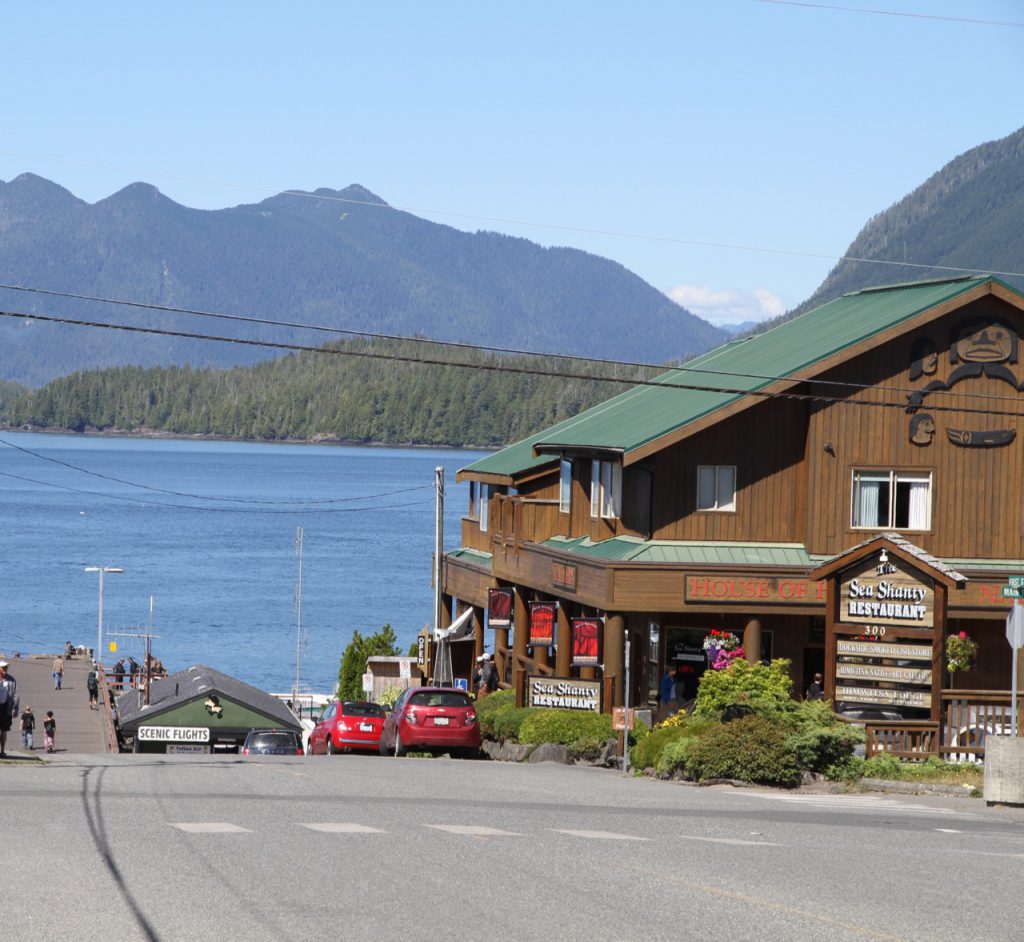 We enjoyed some great candied smoked salmon at the Dockside Smoked Fish Store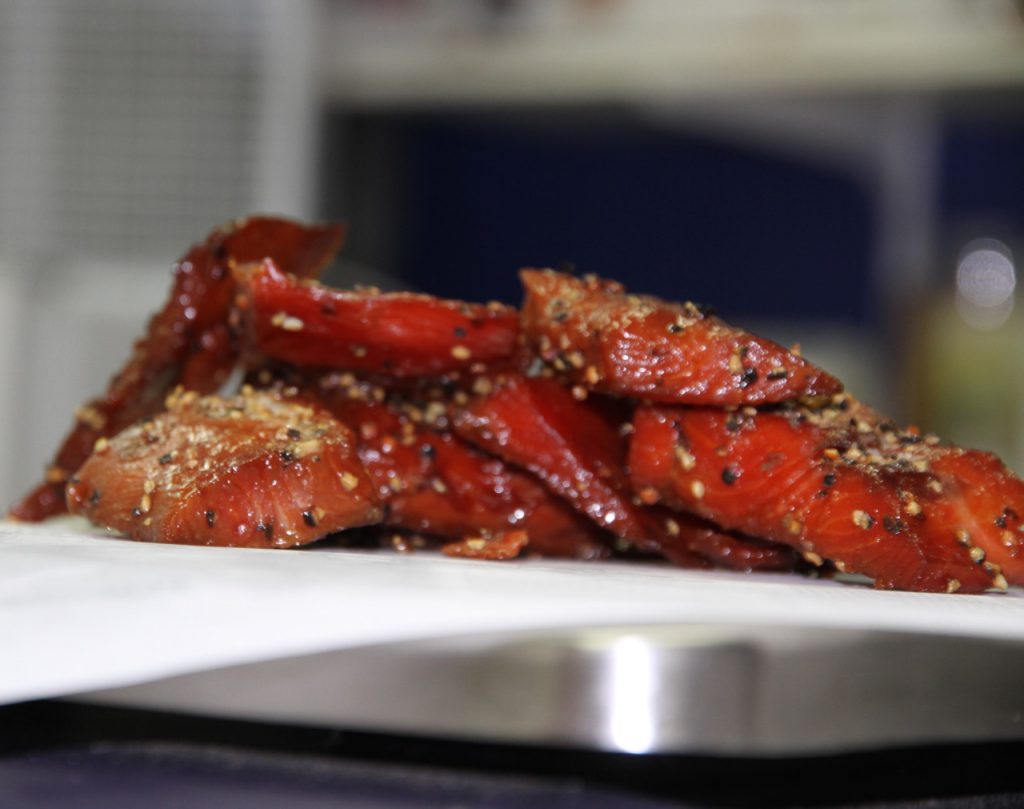 We heard the Wild Side Grill had the best tacos in town so we had to give them a shot.  Not disappointed!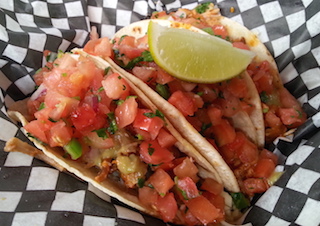 Nearby in the Pacific Rim Park are many short hikes through the temperate rainforest most concluding at the beach. The forests are fascinating and sign posts describe the various forest life cycles and the creepy crawly inhabitants all around.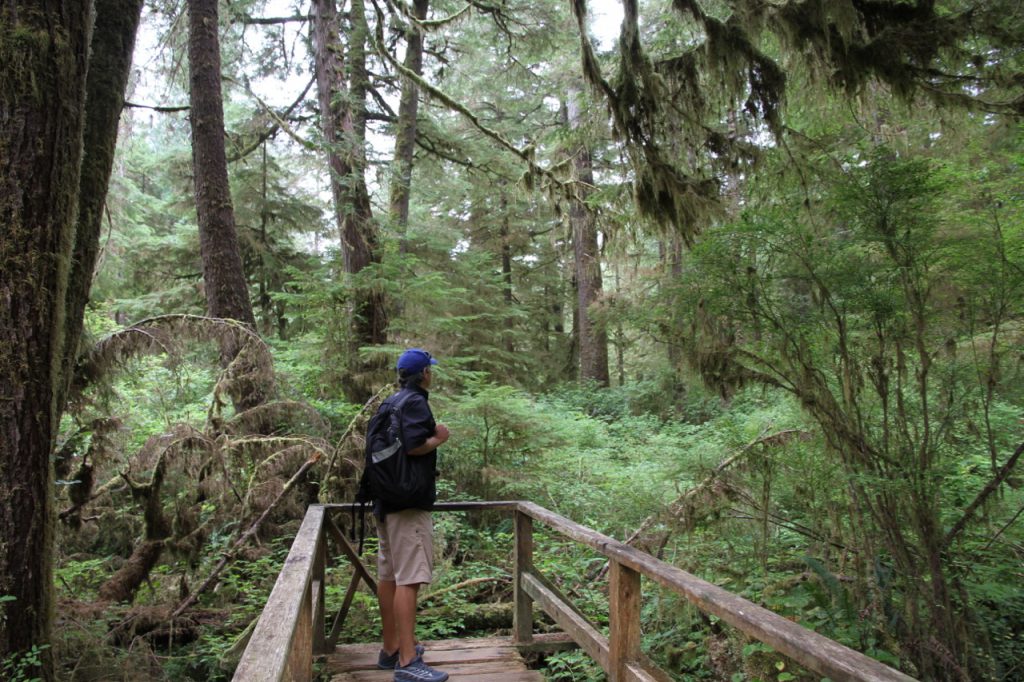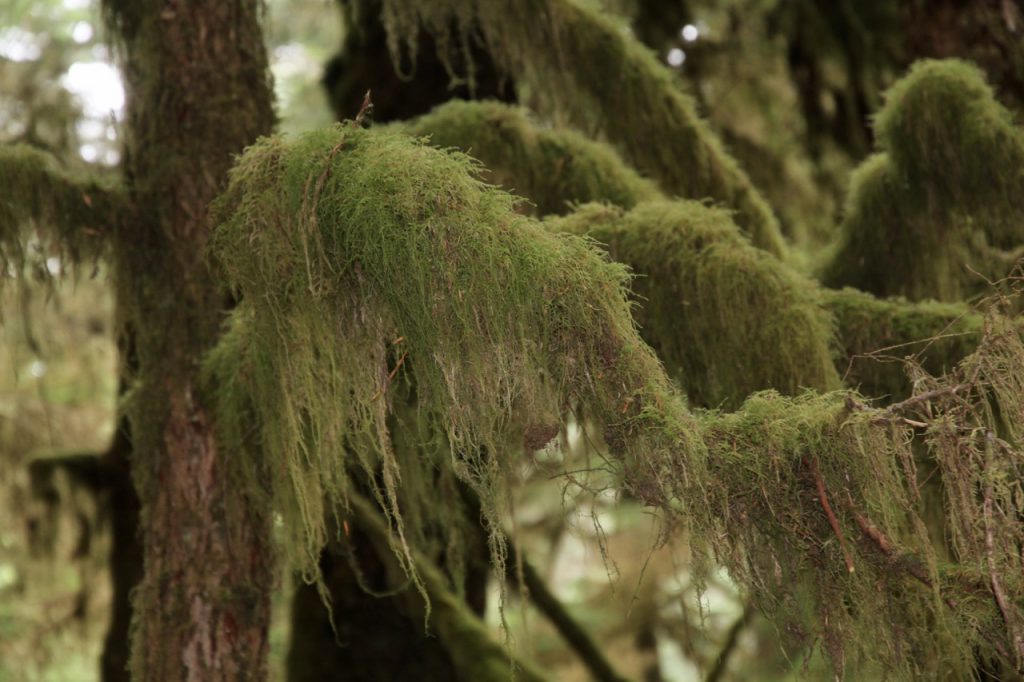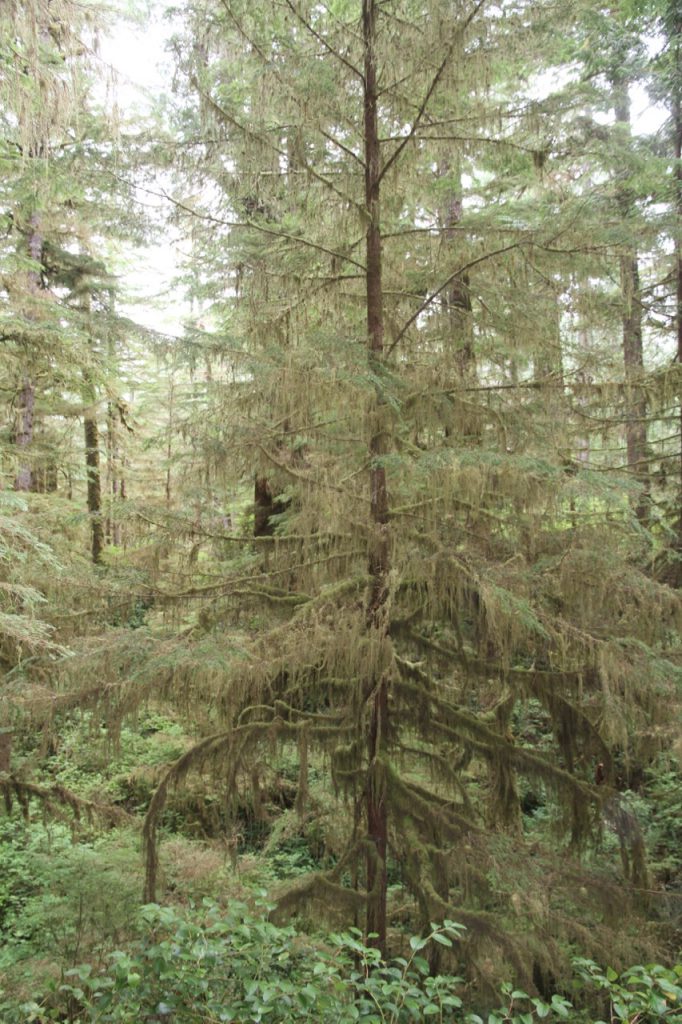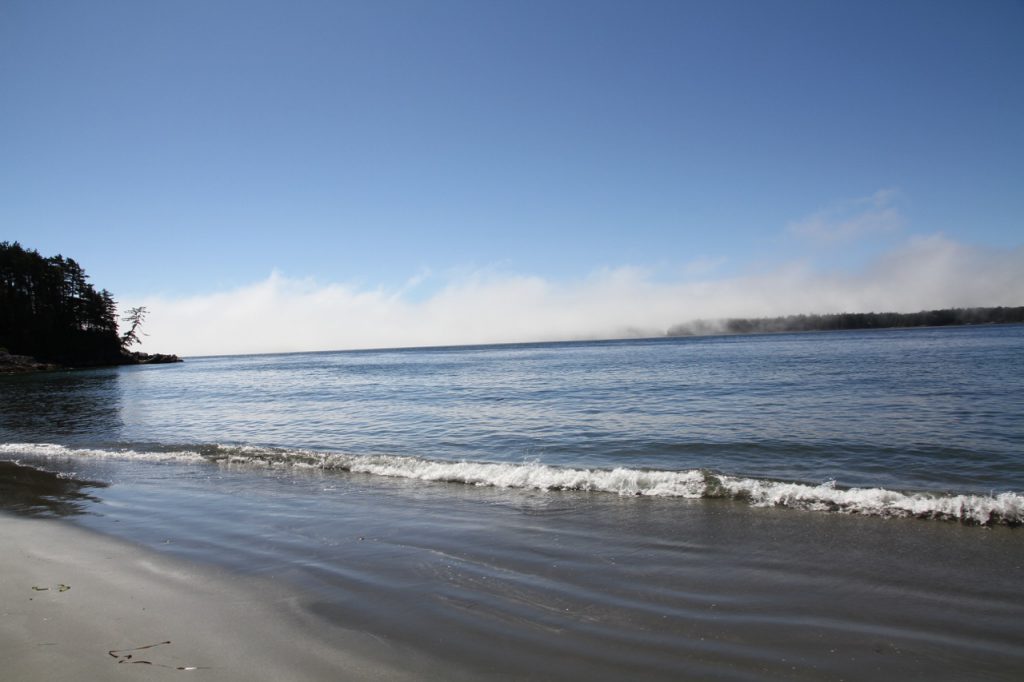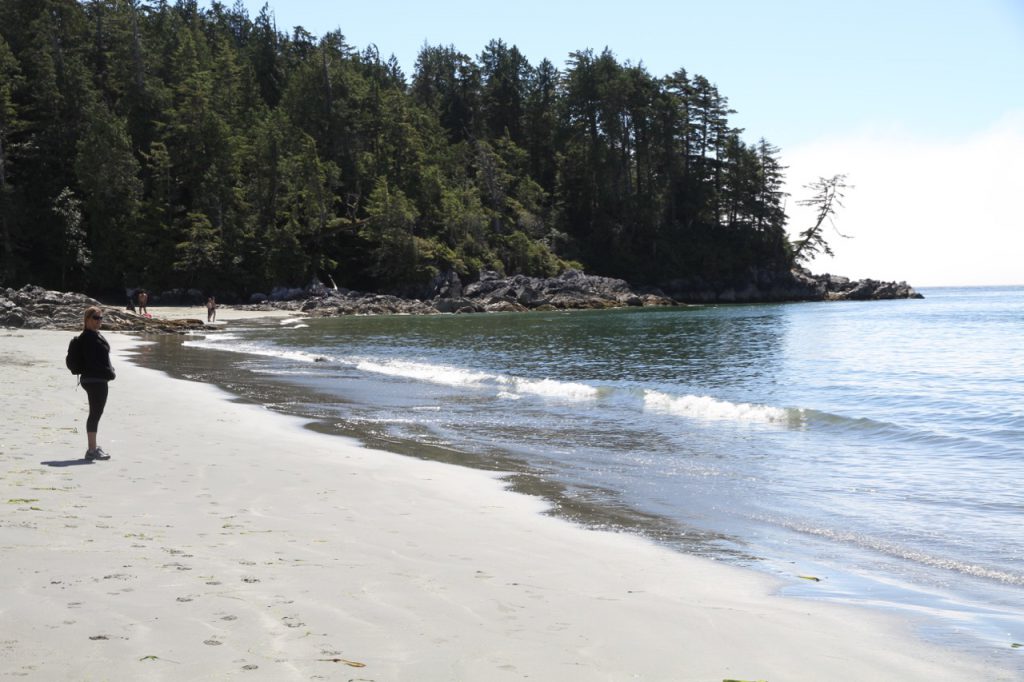 So our friend, Amy, insists we go to Coombs and see the Goats on The Roof.
This type of tourist stop is really not usually our thing  but I have to say this place was awesome!
Goats roam the roof of the Coombs Old Country Market during the summer season.  It's a total tourist attraction watching these goats but the market was a great place to fill up the full belly cruiser.  We eat a lot of sandwiches – so we bought a nice locally-made ham.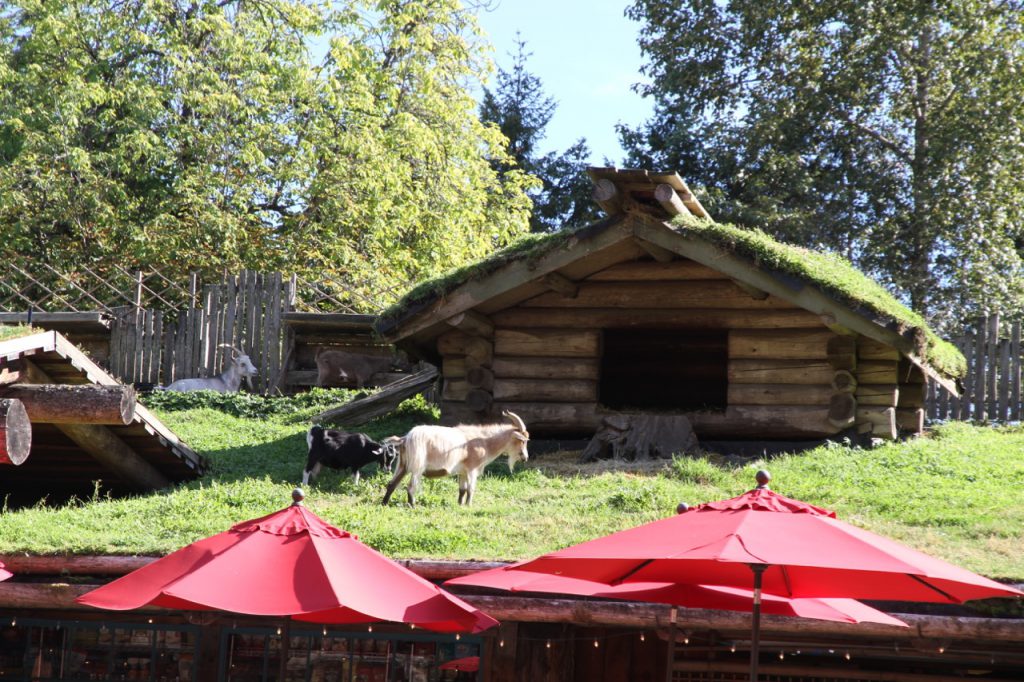 Back on the East side of the island we stayed a couple of nights at Bamberton Provincial Park.
This was a nice campsite.  It's been renovated, so there are new primitive toilets as well as a launch for kayaks.  The perfect place to test out our new toys!
But first…assembly!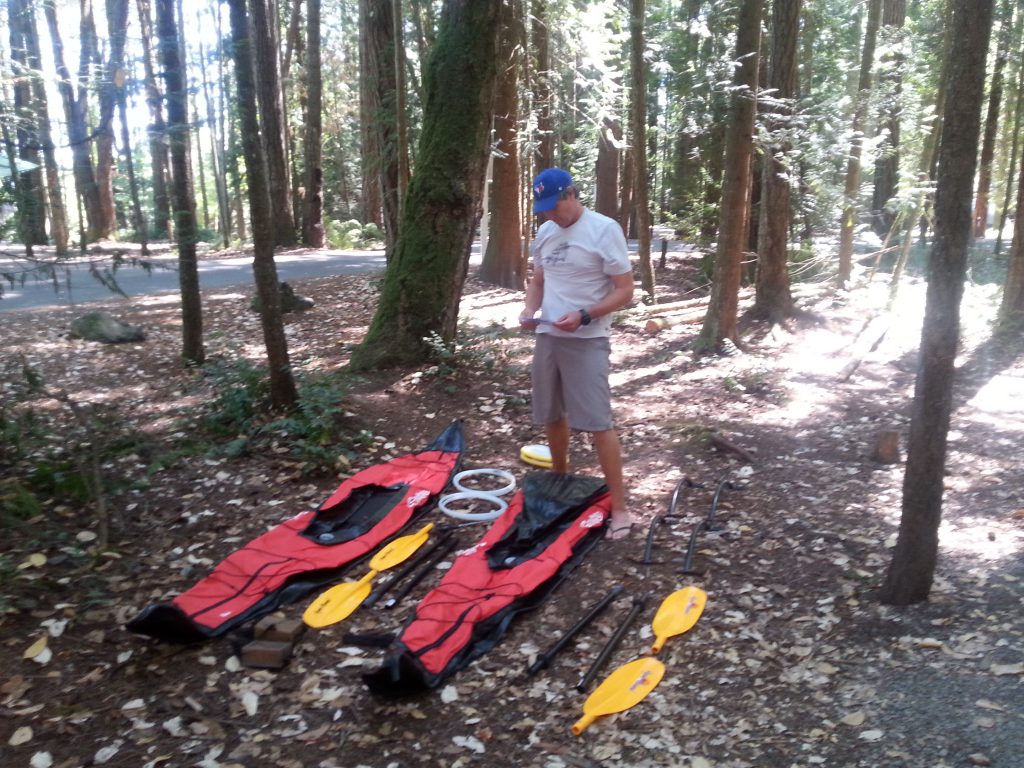 We headed off to Victoria for 3 nights at Goldstream Provincial Park.
This park was OK. It was close to downtown and there are few other options for camping.  Of course, with no reservations you get what's left so we shared a campsite with another couple from Edmonton.  Nice people.
Even better was the 154-year old pub (Ma Miller's Pub) up the road that was handy for strong wifi and friendly service.  We watched The Tragically Hip's final concert there.  Place was jammed with Hip fans but we got a good seat and watched one of the best concerts I've seen in a long time.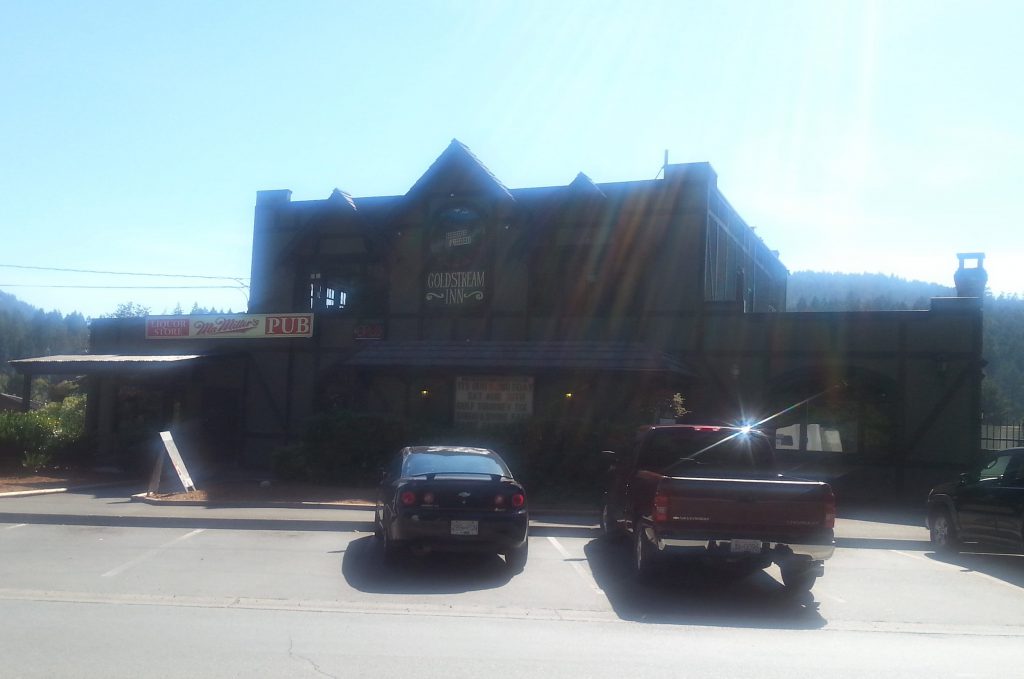 We went to the Sooke Basin for more kayaking.  A herd of seals joined in the fun which was a blast if not a little unnerving!
Unfortunately, the little buggers evaded the camera.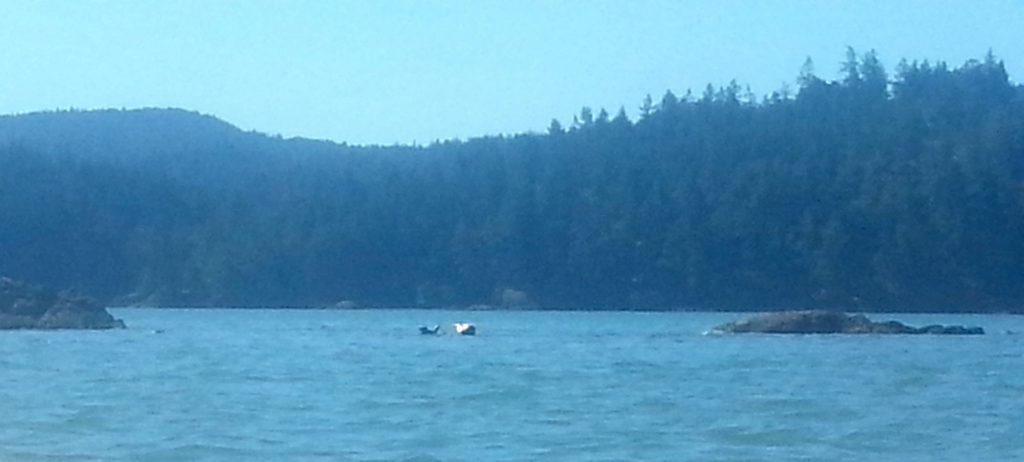 Our Canadian tour is now coming to an end.
Onward to the USA.
[/mp_span]
[/mp_row]