Winnipeg has some great eats!
In addition to being patriotic Canadians one of the main reasons for choosing the cross Canada route to the West Coast rather than the (more popular to some) US route was so we could pass through the city of my birth, Winnipeg.
…and more specifically so we could consume and load the truck with as many of the delicacies of my youth that the city has become known for.
So, once in Winnipeg the next 24 hours are spent as such:
First, we head to the north end of the city where Don's parents grew up.
Unfortunately, Don's Dad's house is now a parking lot.
After the house drive by we hit the Gimli Fish market to pick up smoked Goldeye.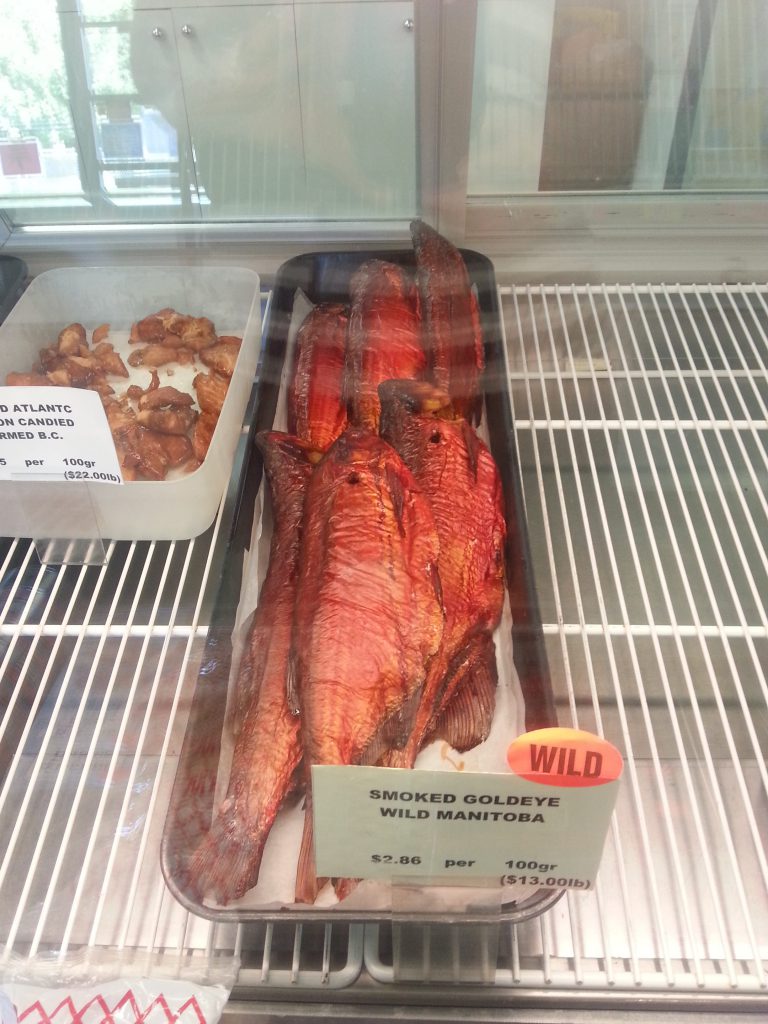 Followed by a stop at Winnipeg Old Country Sausage to fill the fridge with European hot dog weiners with their all natural casings.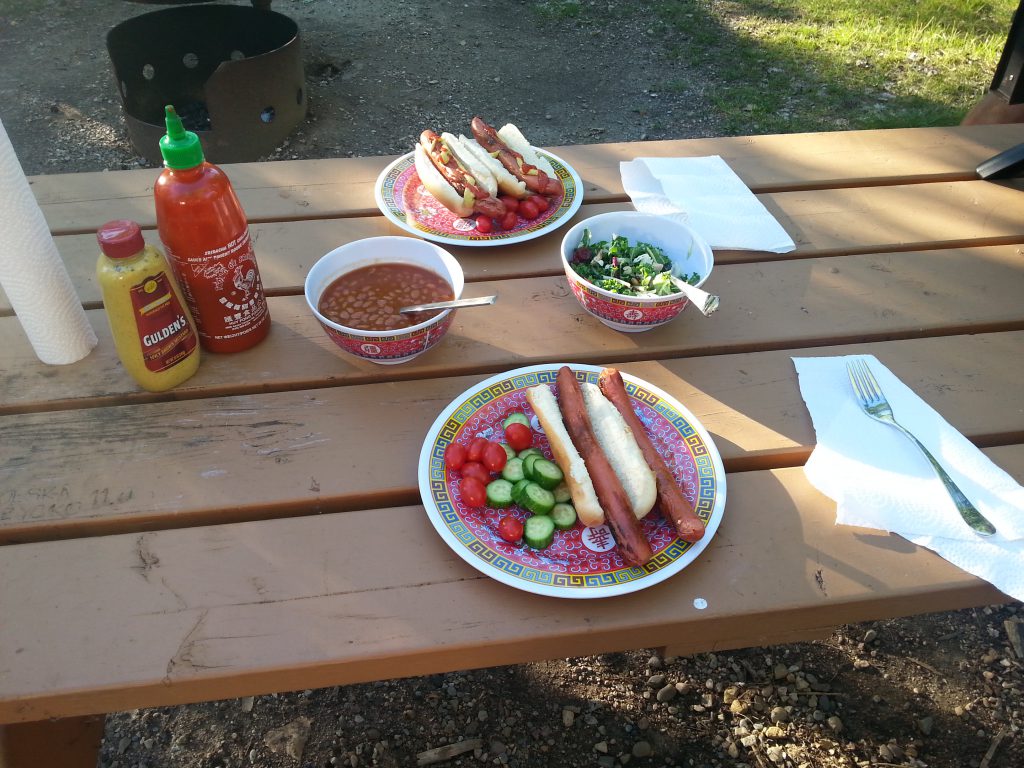 Our final stop in the North End was Jeannes Bakery to pick up famous traditional cake with the shortbread cookie crust.
After driving through my old neighbourhood, it's time for dinner at the Gondola Pizza.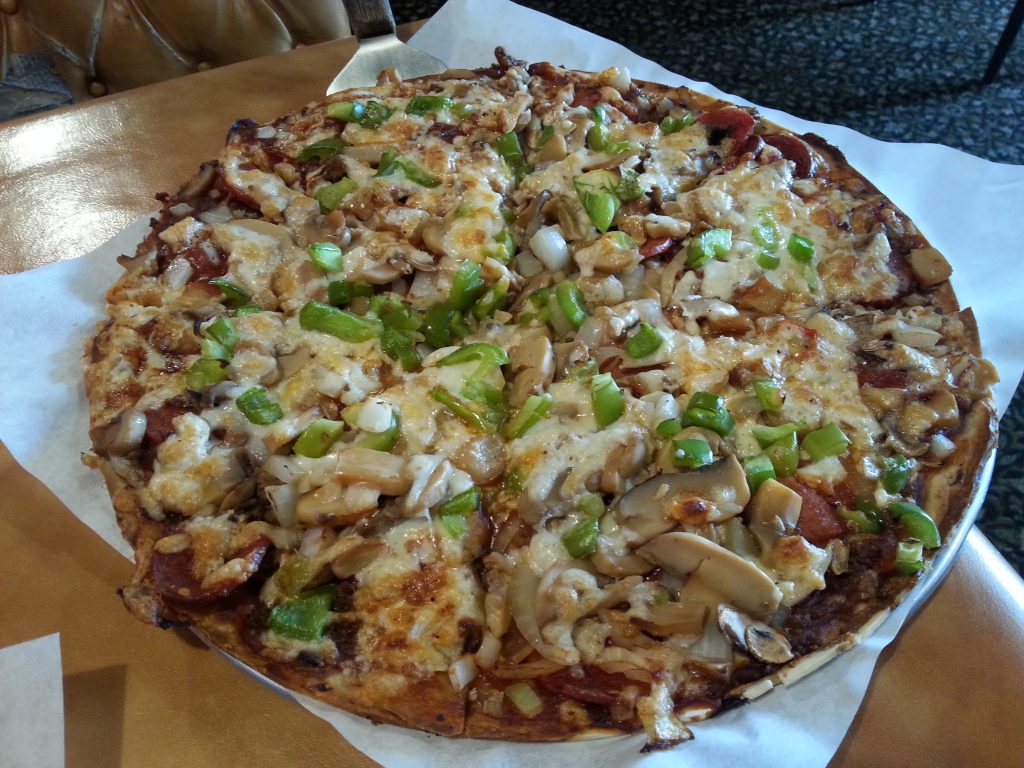 This is the original location of the Gondola chain started in 1964.
Nothing has changed in here since my last visit over 35 years ago.
Same great thin crust pizza with signature canned mushrooms.
Maybe run a vacuum through here every 10 yrs or so but other than that, delicious!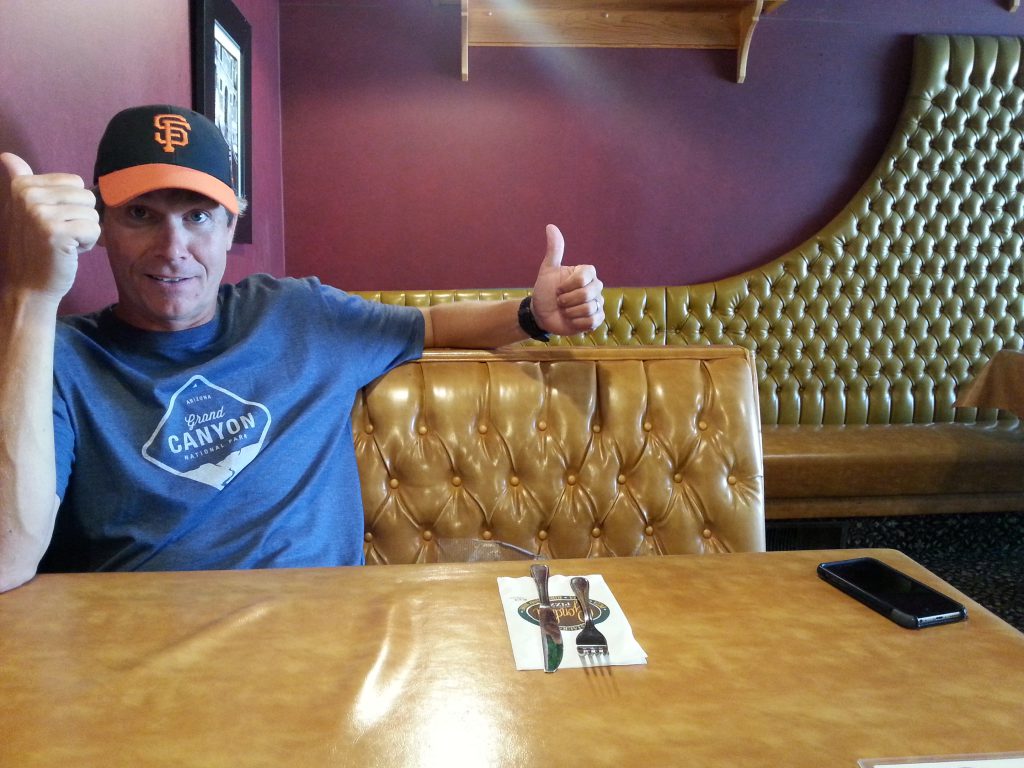 The next morning we are ready to keep moving but before we can head further west we have one more food stop.
Alycia's Ukranian restaurant shut down in 2011 after serving the North end of Winnipeg for about 40 years.
While scouring the web looking for Winnipeg's current best perogie restaurant we discovered that Alycias's grandson has reopened their iconic restaurant an hour north in Gimli, Manitoba.
So we are off to Gimli.
Now this is our third stop for perogies since we left home.
The first was the Polish Bistro in Thunder Bay for meat filled perogies w/ polish sausage.
The second, Sophies just off the Hwy between Kenora and Winnipeg for perogies, cabbage rolls with kielbasa.
Both of these stops were delicious but the biggest and best cheddar filled perogies, cabbage rolls and pile of garlic kielbasa was definitely found at Alycia's.
Well worth taking a couple of hours to head in the wrong direction.
…not to mention we walked right into the Gimli Icelandic Festival.
These good times speak for themselves!
So with appetites satiated, we're headed west to the Canadian Rockies!
[/mp_span]
[/mp_row]