A former British Colony, the official language of Belize is English.
The population in the past was made up primarily of English or Creole speaking African descendants.
Civil wars in neighboring Guatemala and nearby El Salvador have resulted in a huge influx of Spanish speaking Latinos and Mestizos in the last 30 years and Spanish is now as widely spoken as English.
…and the culinary flavours that result from the mixing of Caribbean and Latin cultures is not to be missed.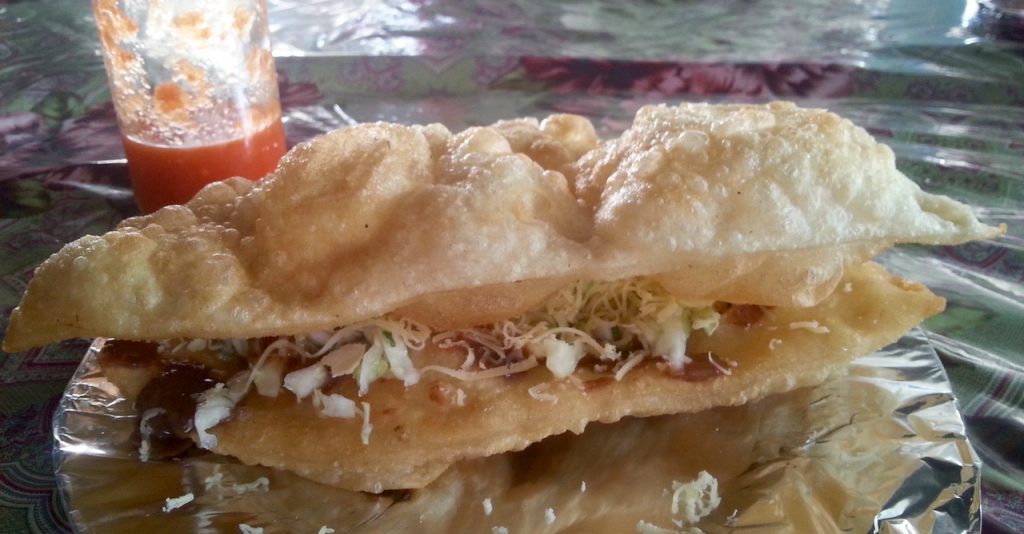 A Fry Jack filled with shredded chicken, refried beans, pico de gallo, lettuce, cheese and crema.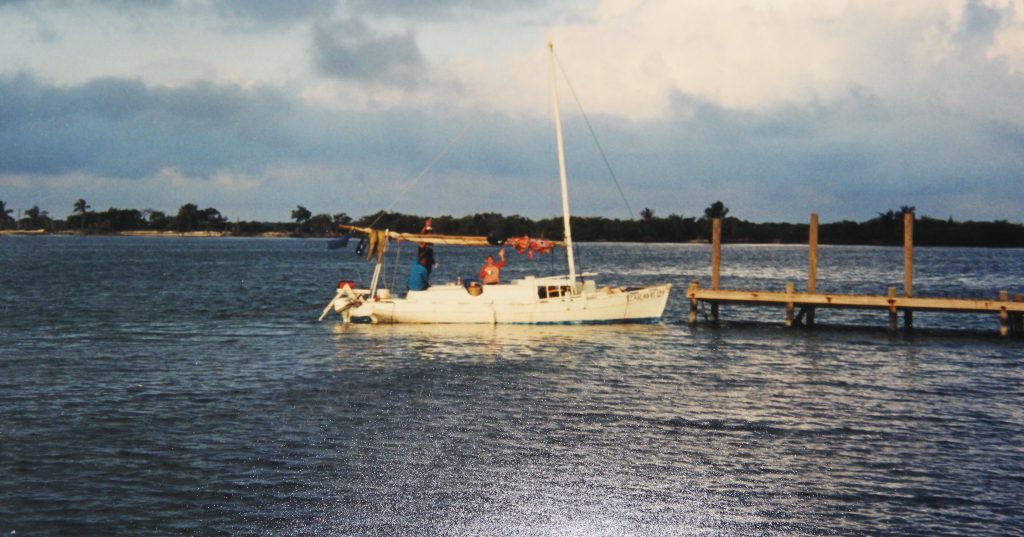 We were last in Belize for our honeymoon 16 years ago when we rented a fishing sloop for a week of camping on the Belize Barrier Reef.
…From this guy.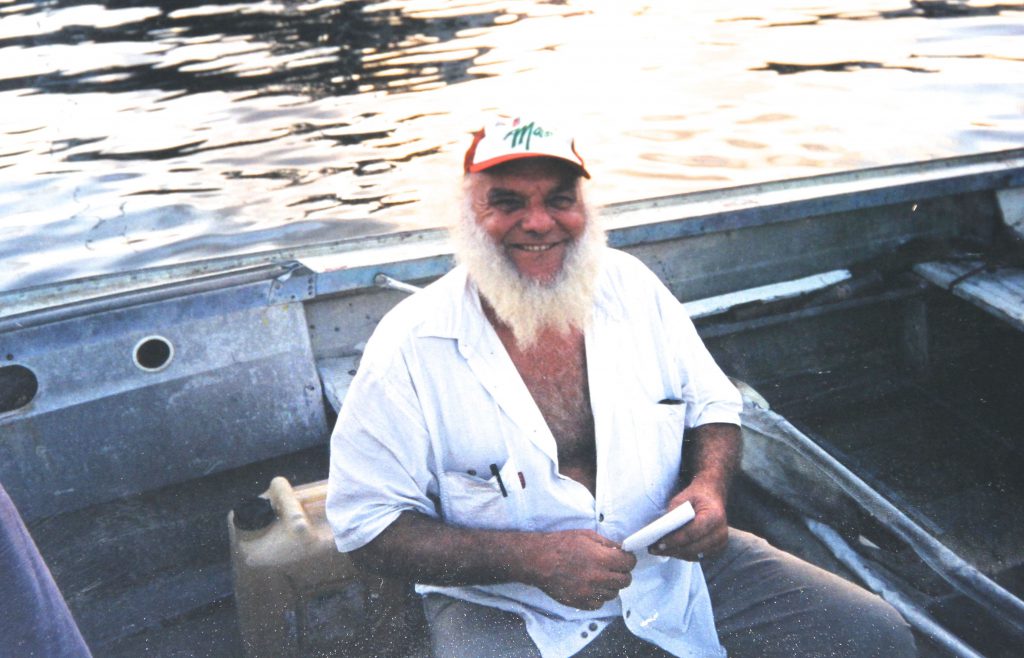 …..Not exactly The Love Boat.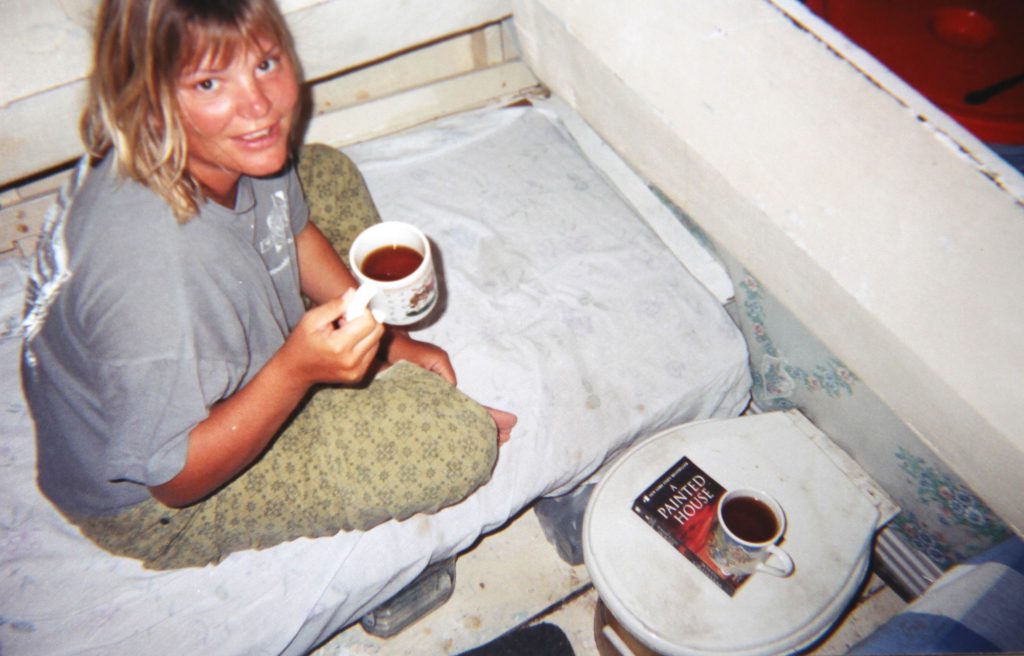 Yip, that table is actually the toilet bucket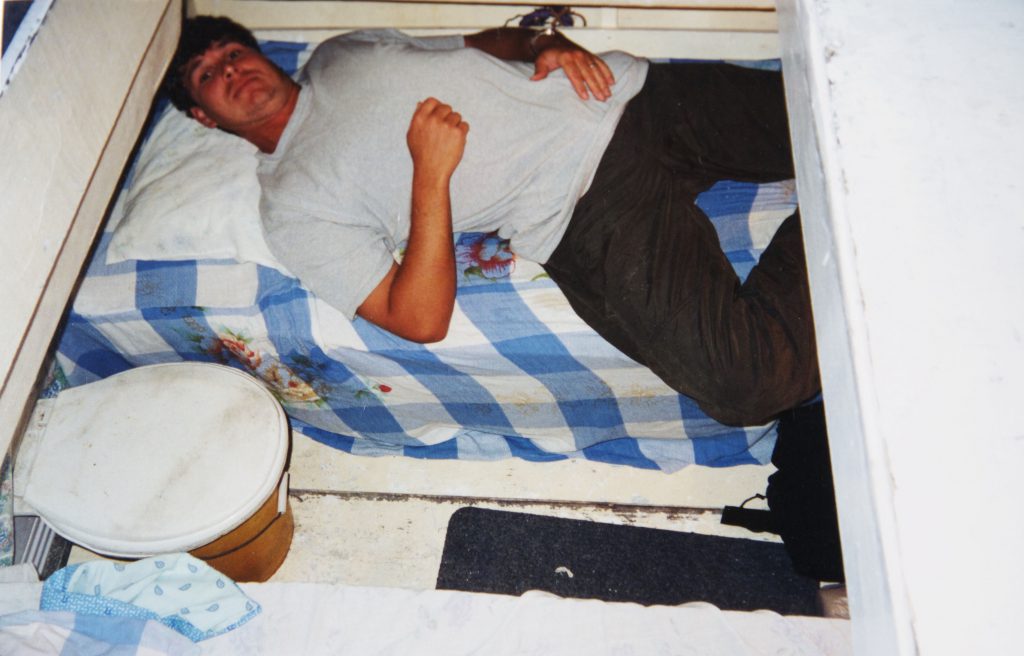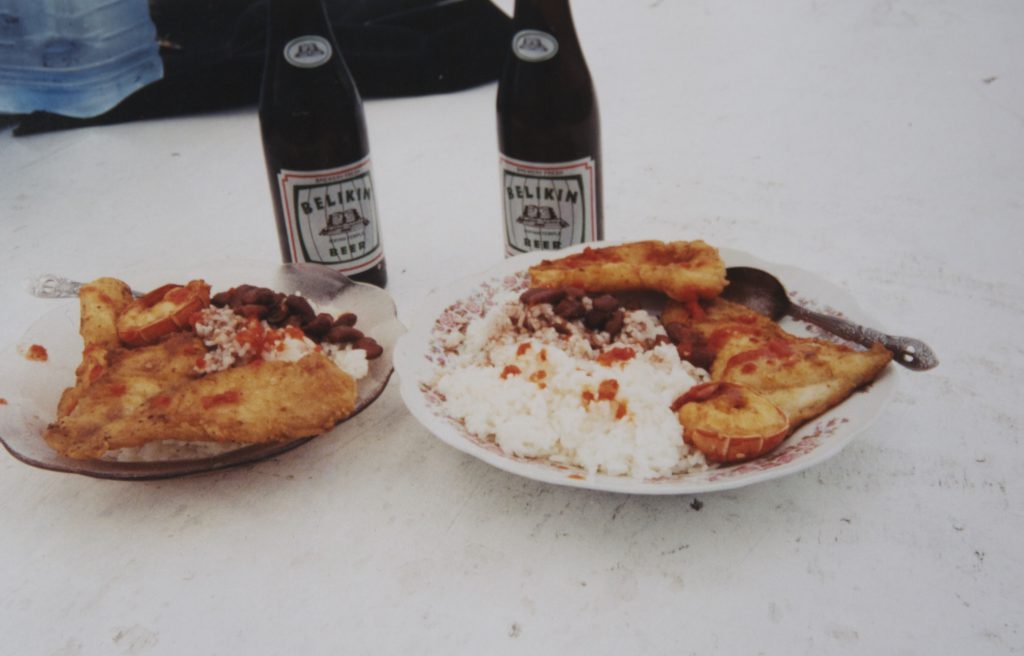 So 16 years later we're back.…Living the dream in the back of a pick up truck.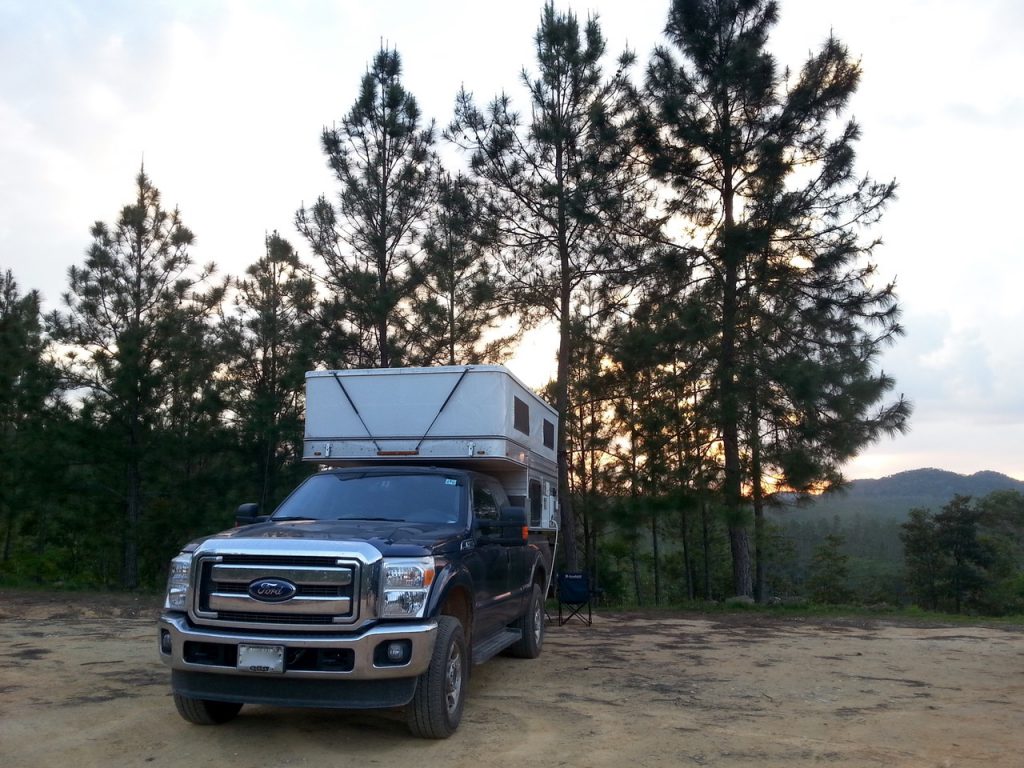 Things really haven't changed that much.
Belize is the adventure traveler's dream come true.
Full of National Parks, wildlife sanctuaries, the second largest Barrier Reef in the world and amazingly preserved ancient Mayan cities and artifacts.
We have our hands full trying to jam as much as we can into our issued 30-day Tourist Visa.
First stop…camping in the parking lot of the Tropical Education Center and the night tour of The Belize Zoo, which is really a rehab center, orphanage and rescue center for the 170 native Belizean animals living there.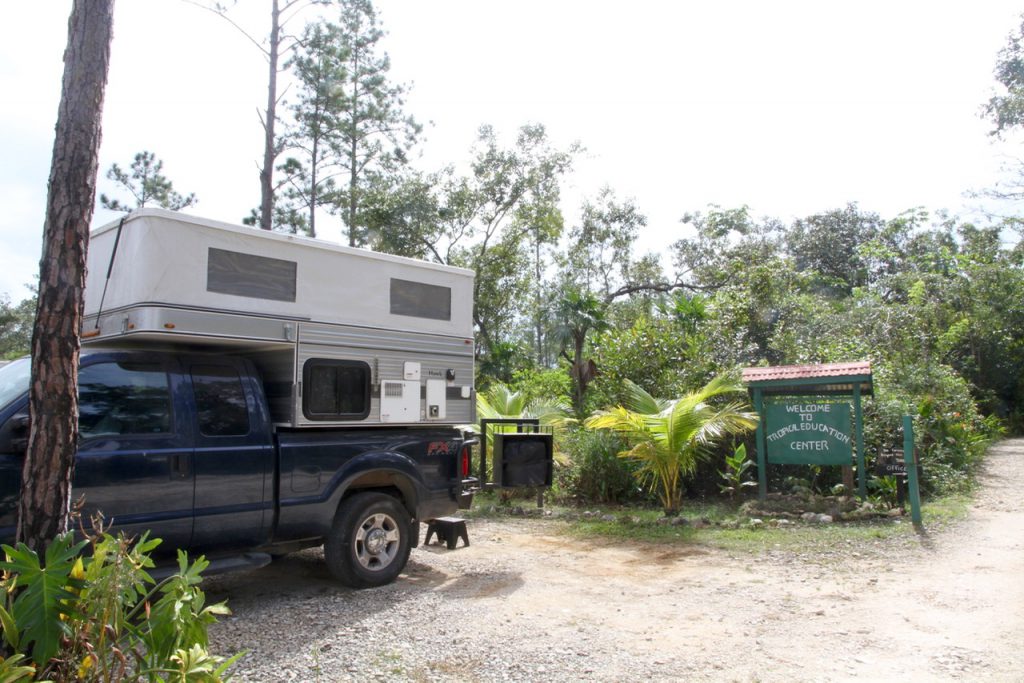 We loved the night tour of the centre. Creeping around in the dark viewing the animals of Belize, including tapirs, owls, jaguars, & pumas.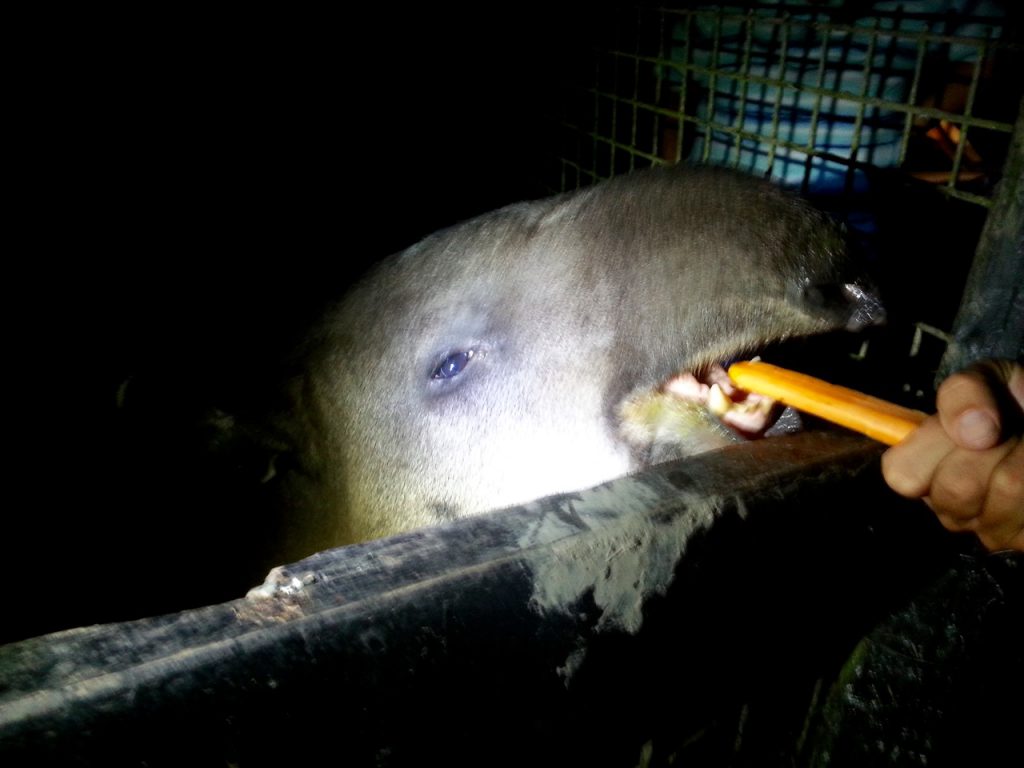 The tapir…..also known as the "mountain cow" in Belize.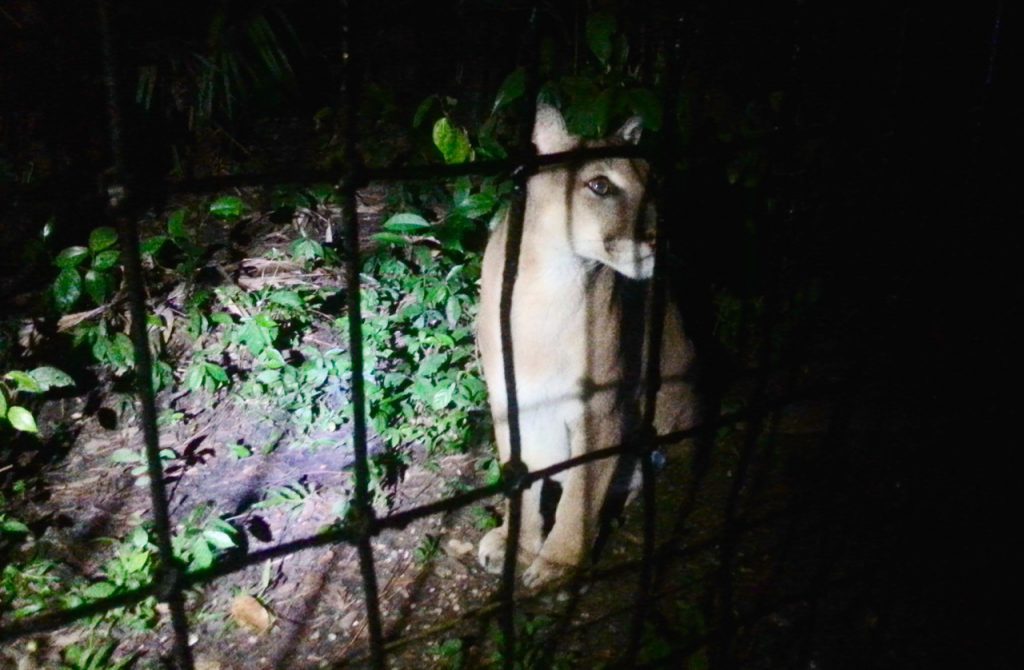 The Puma….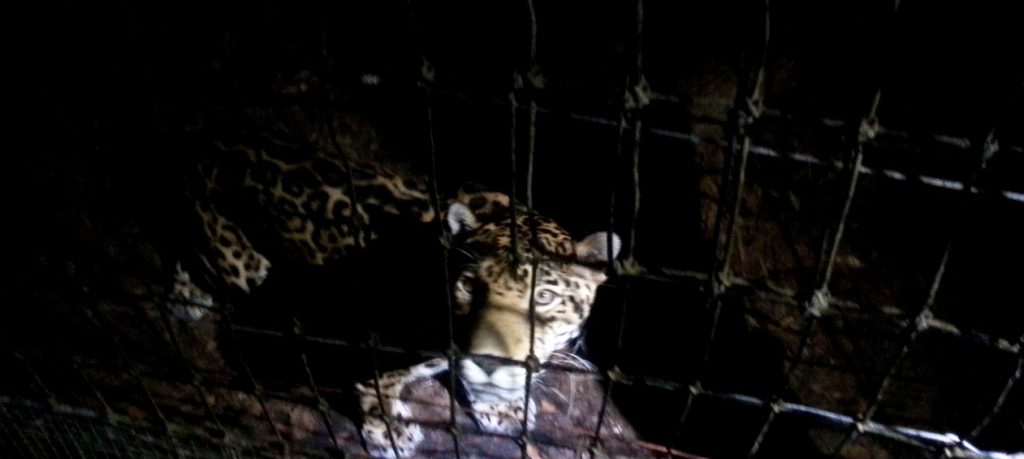 The Jaguar.
Belize measures approximately 280km North to South and 100km East to West so on the surface traveling around should be quite simple.
…and for the most part it is but if you really want to get the most out of it, Belize requires you to step off the beaten path and get a little wet and dirty.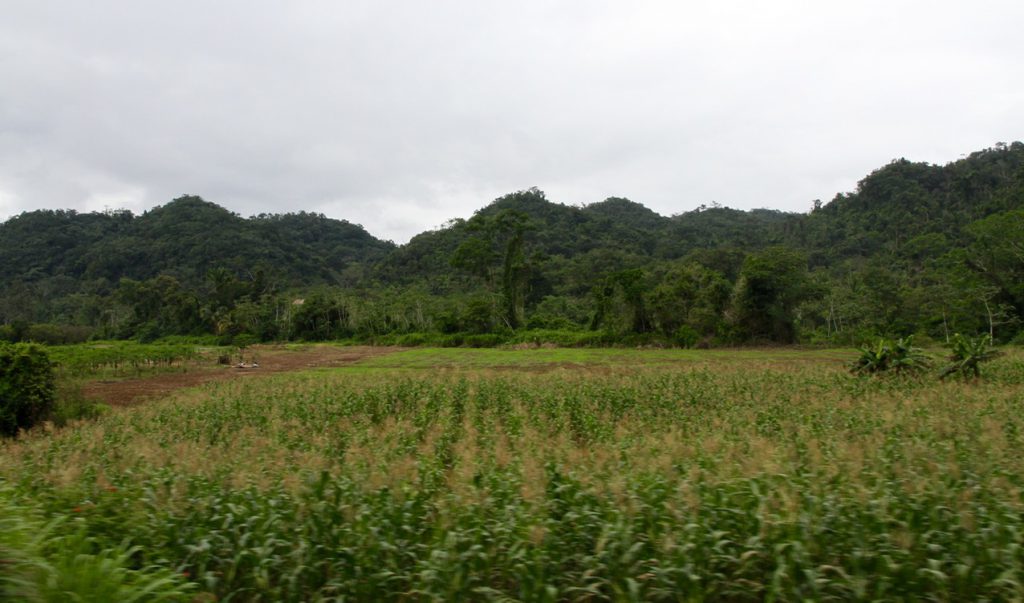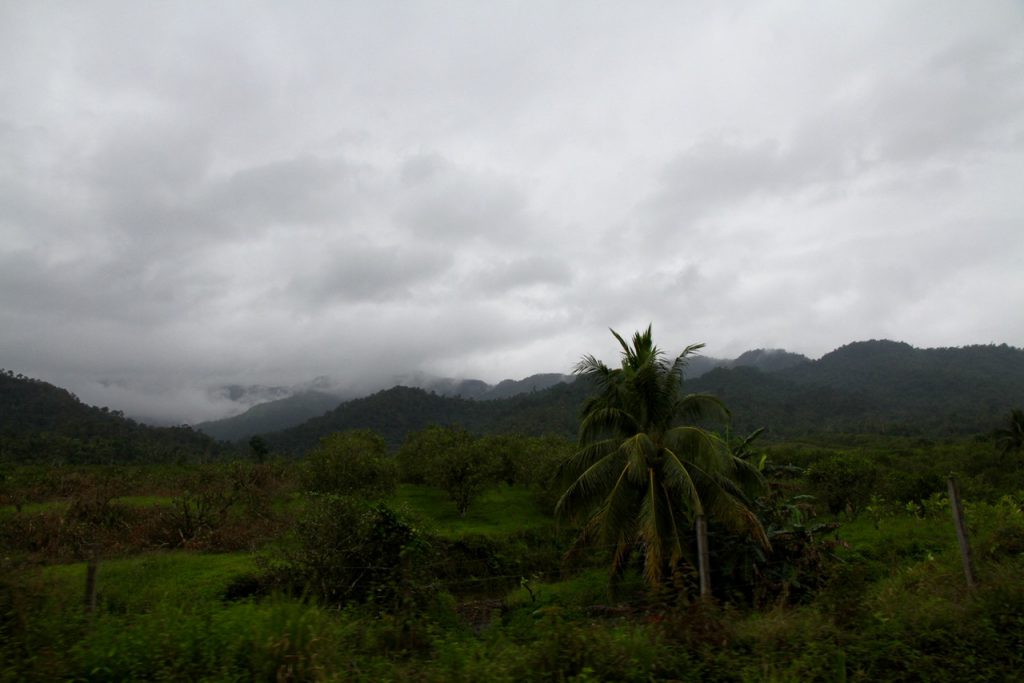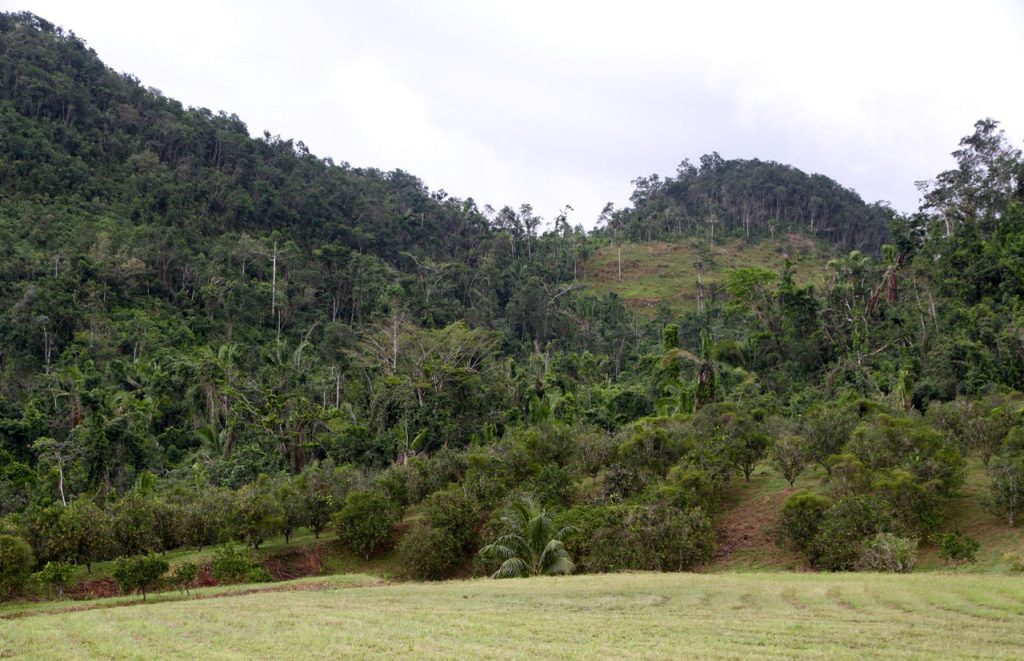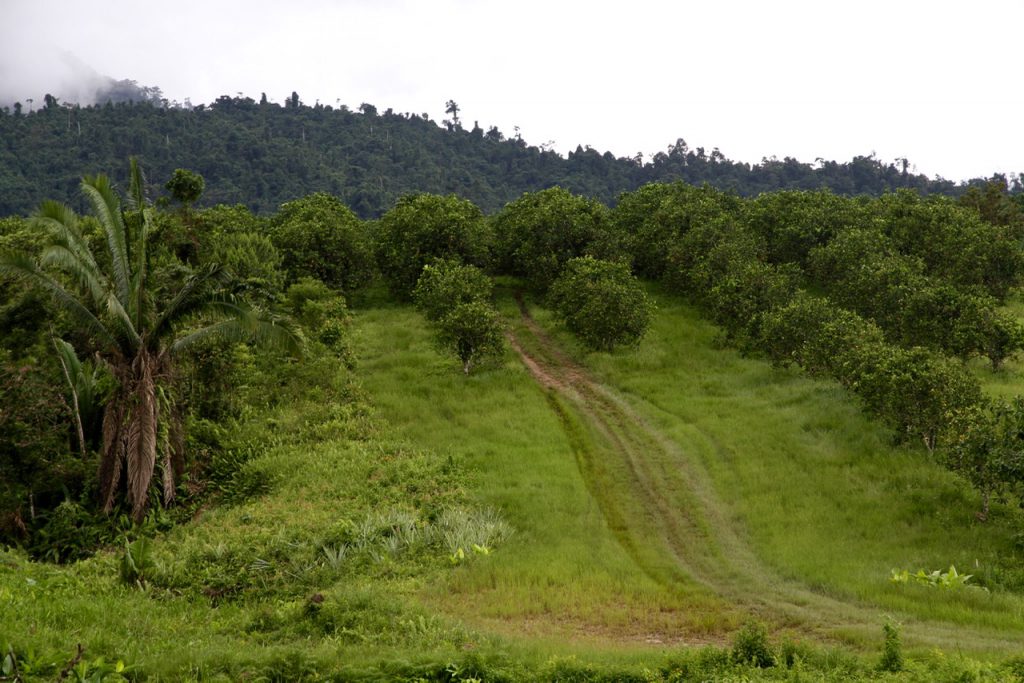 From the Zoo, we head to the coast stopping at the Marie Sharp's Hot Sauce Company on the way to load up on our favourite hot sauce.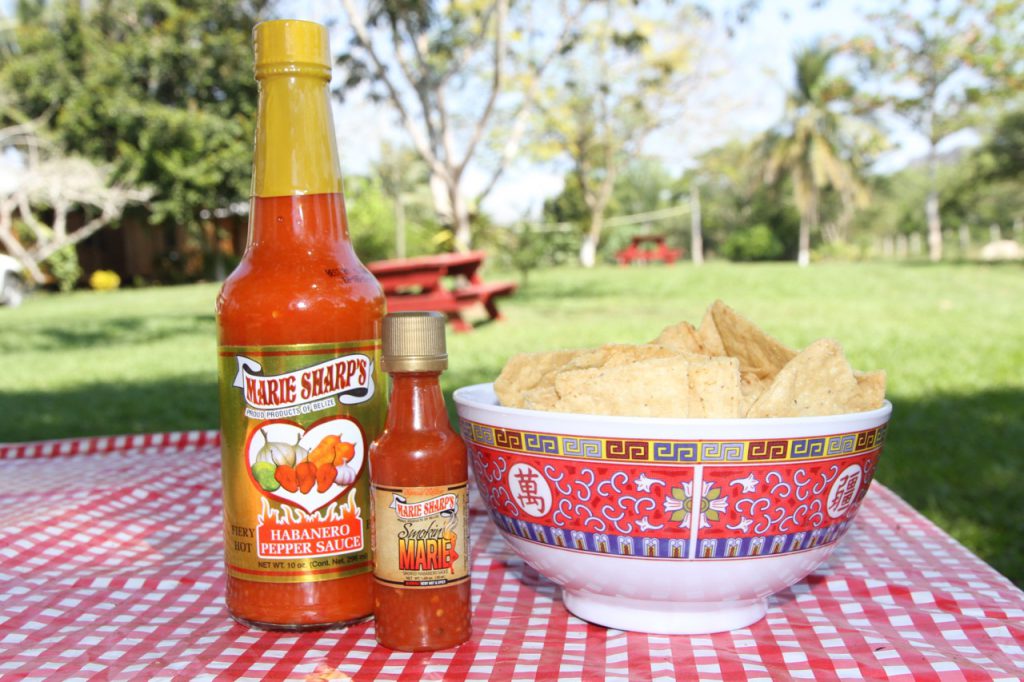 …We then spend a few days in the beach village of Hopkins.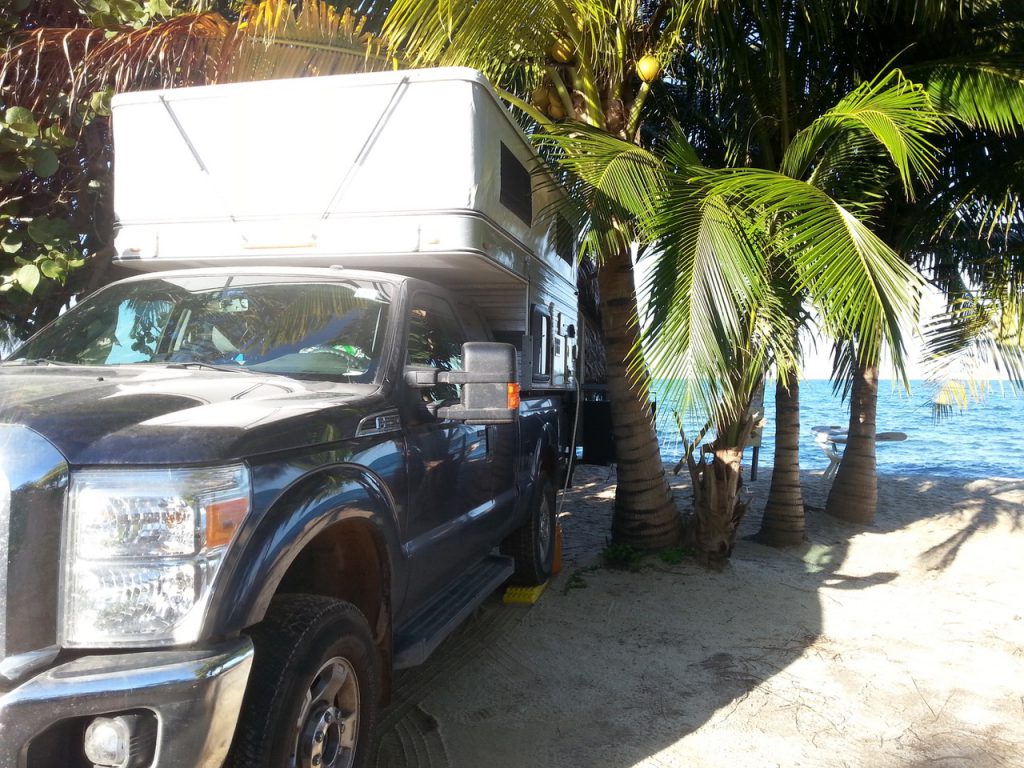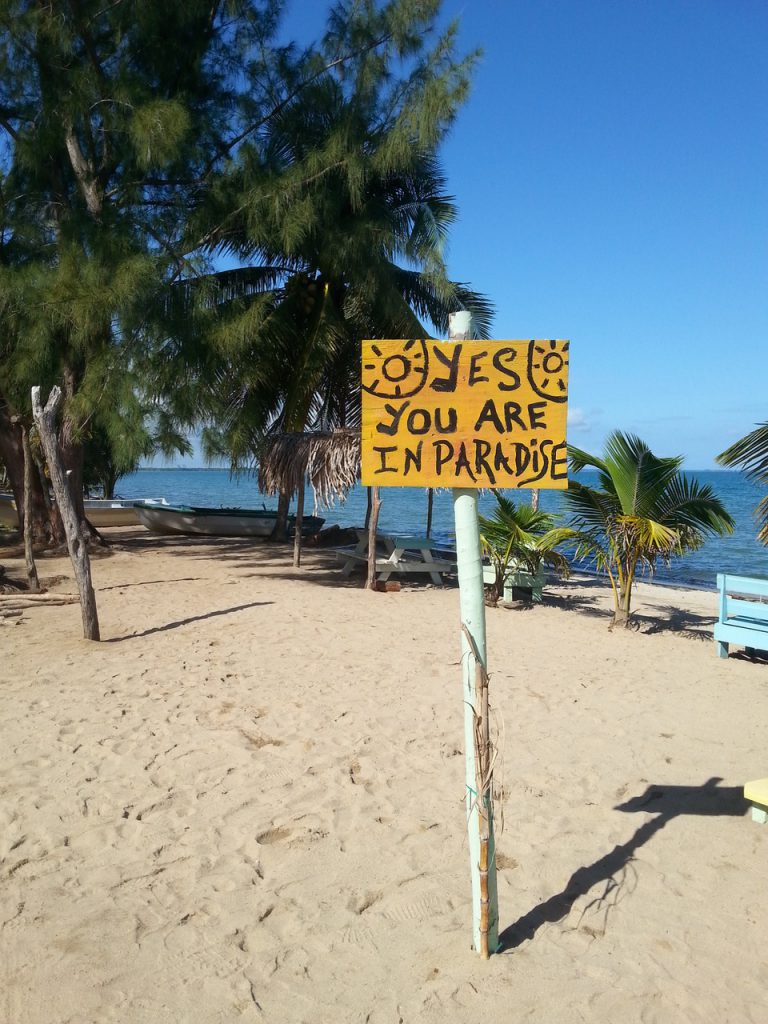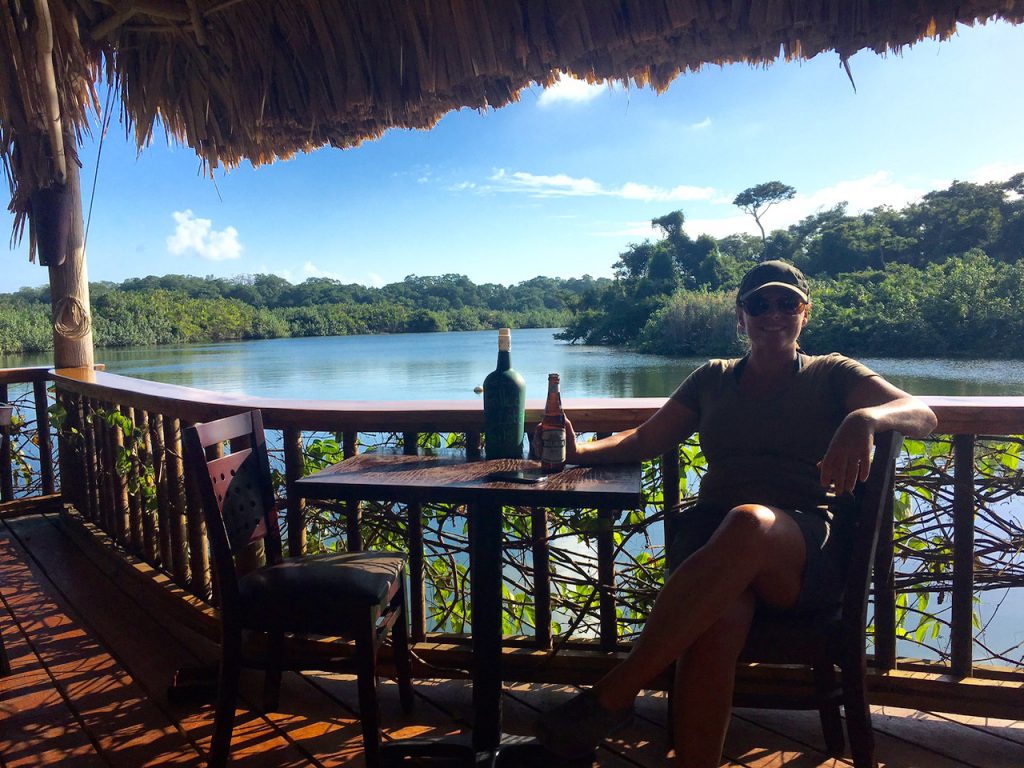 Taking a rest at Sittee River Marina after a hot long walk to where we will be parking our rig for the week we are at Glover's Reef Resort.
…The next day we board a boat in Sittee River for the 3-hour trip out to Glovers Reef Atoll.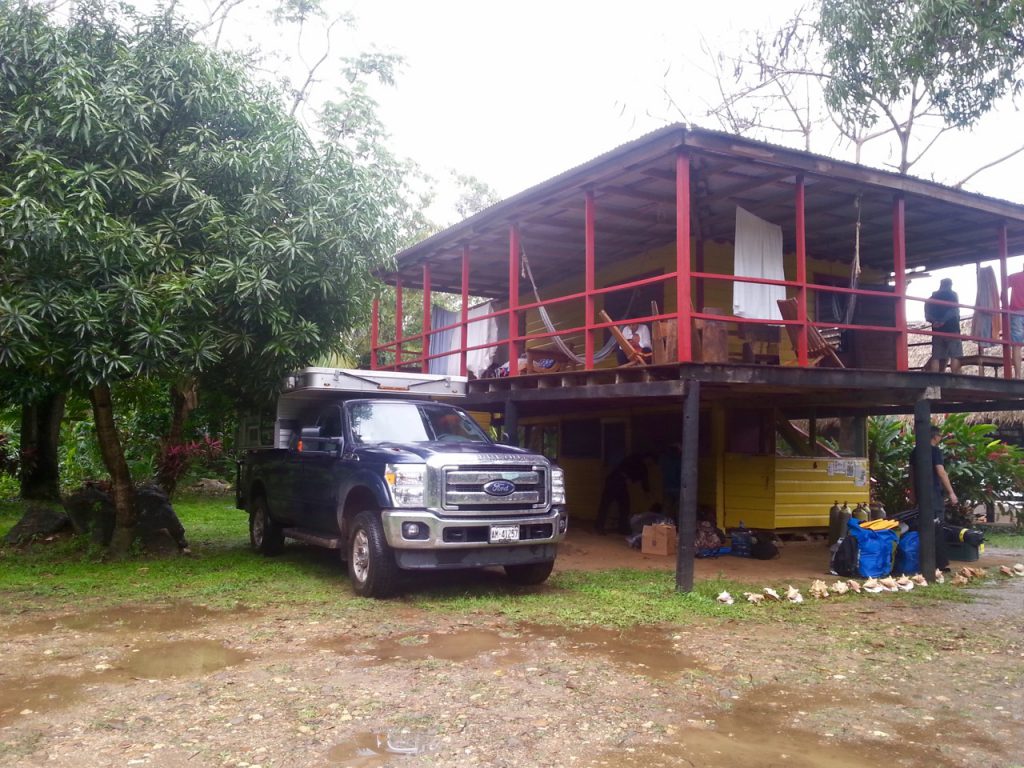 We say goodbye to the Full Belly cruiser and hope she's still there in a week…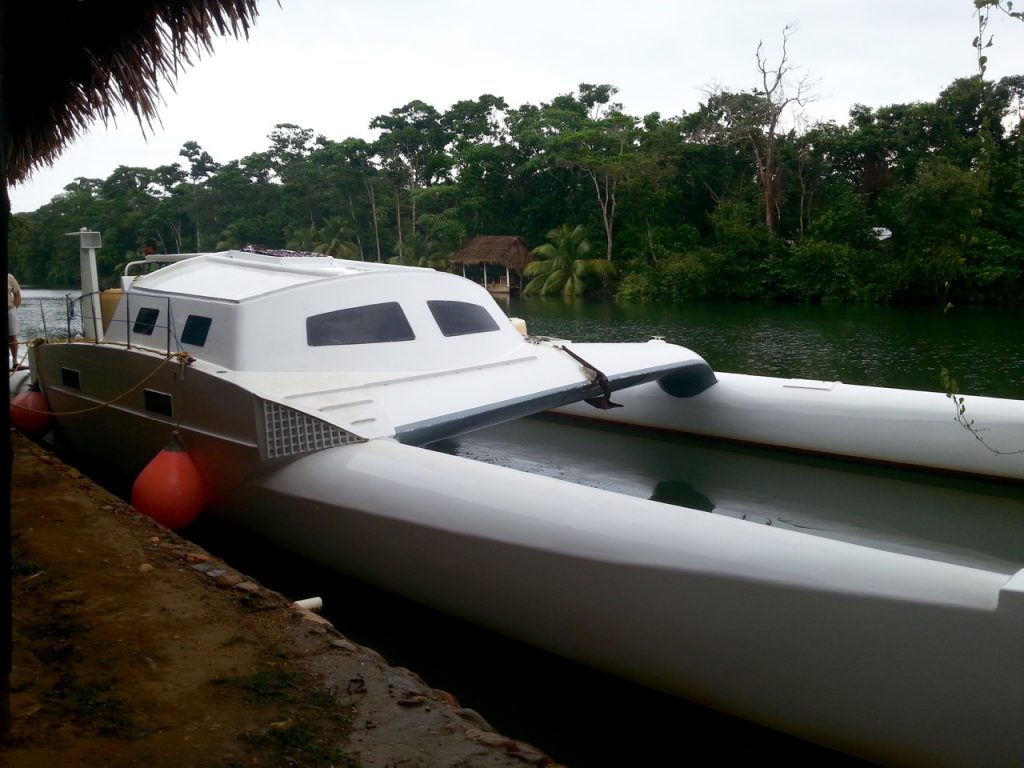 Glovers Reef Resort is an inexpensive, very rustic way to enjoy the beautiful barrier reef, which has been owned by the same family for 50 years.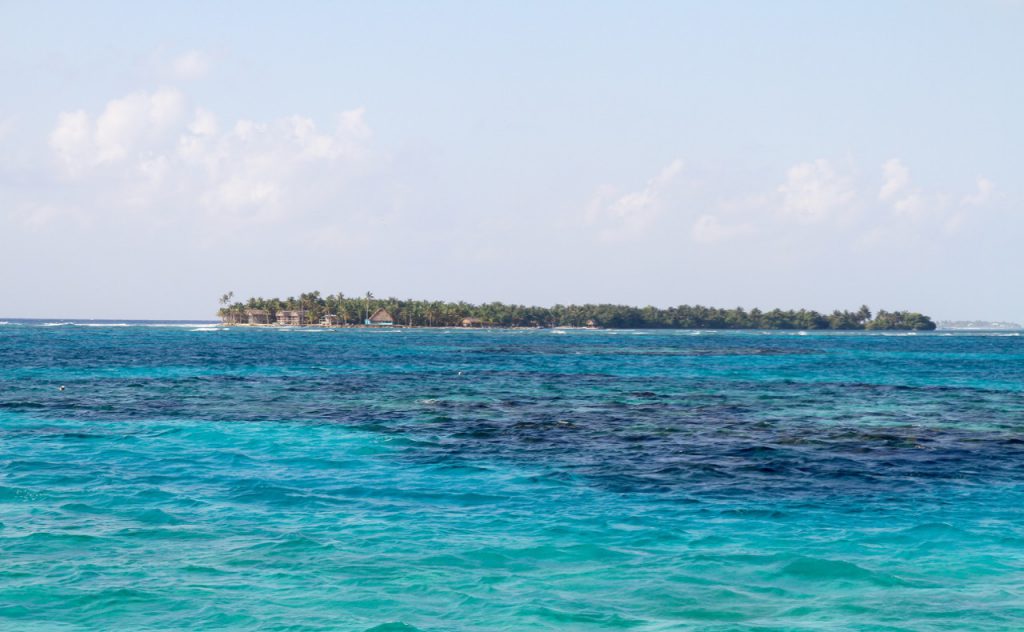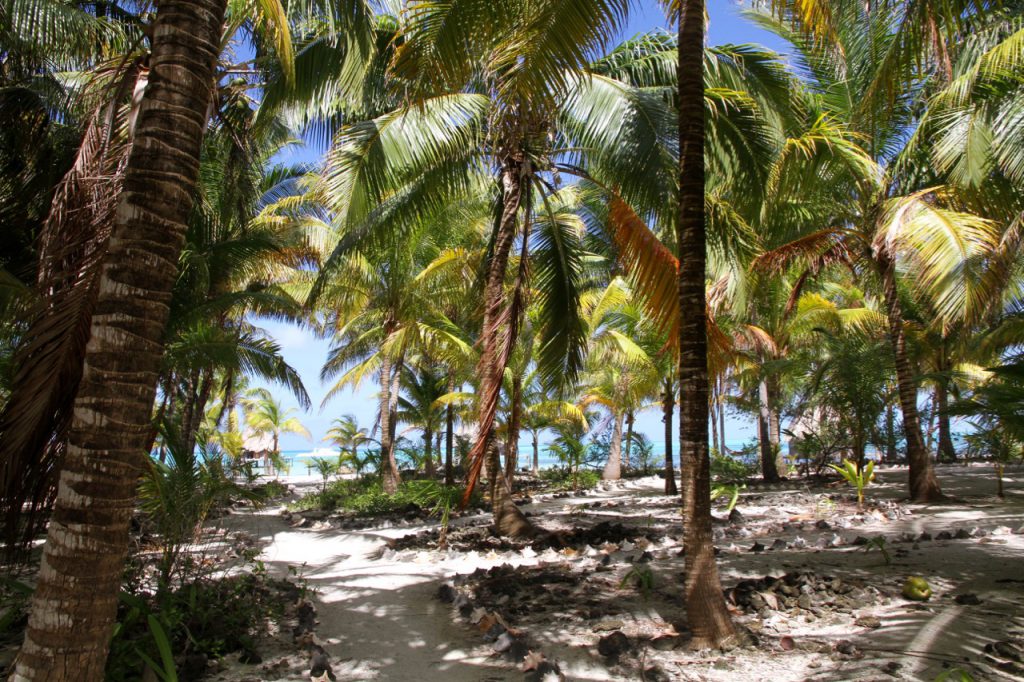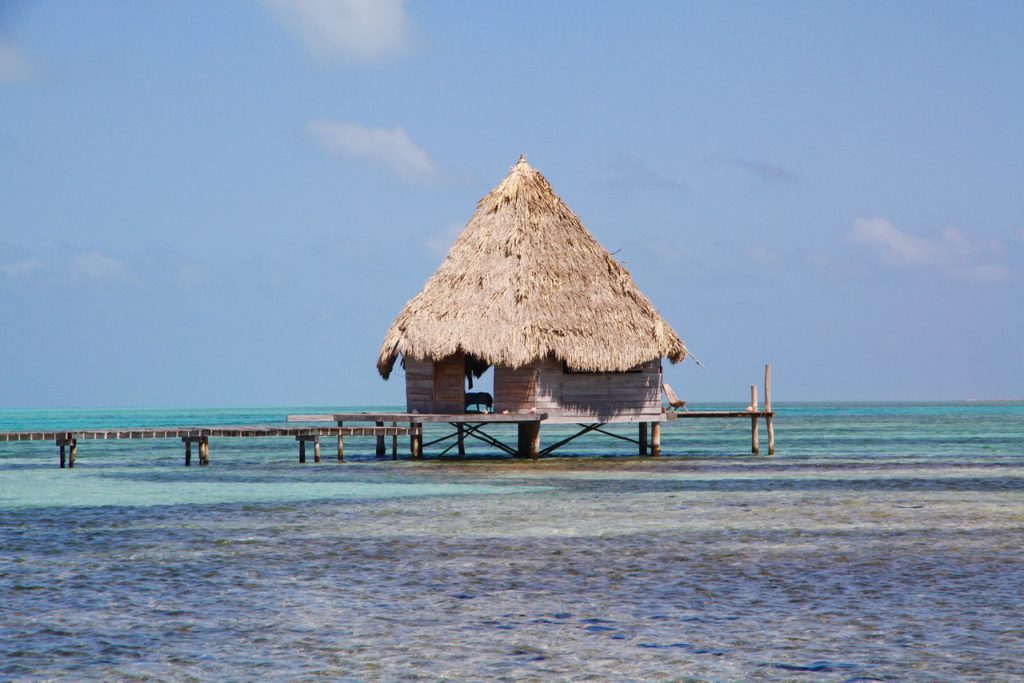 Rustic cabins over the water directly on the reef.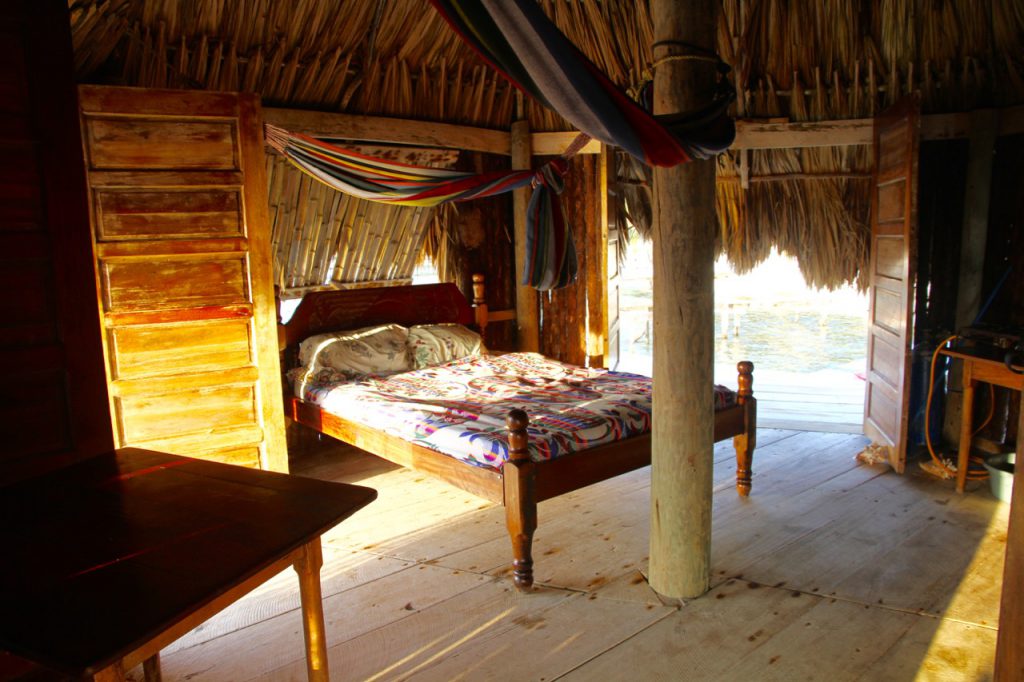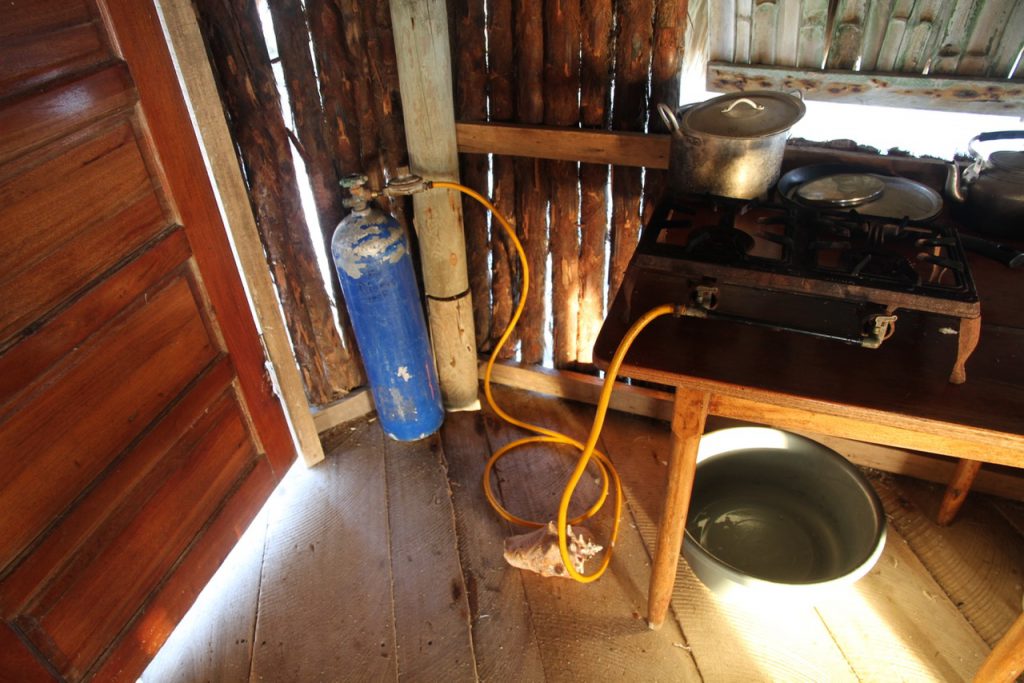 No electricity, butane coming out of an old dive tank for a two burner stove, a cooler full of ice that keeps our beer cold for the first 3 days of our 7 day stay.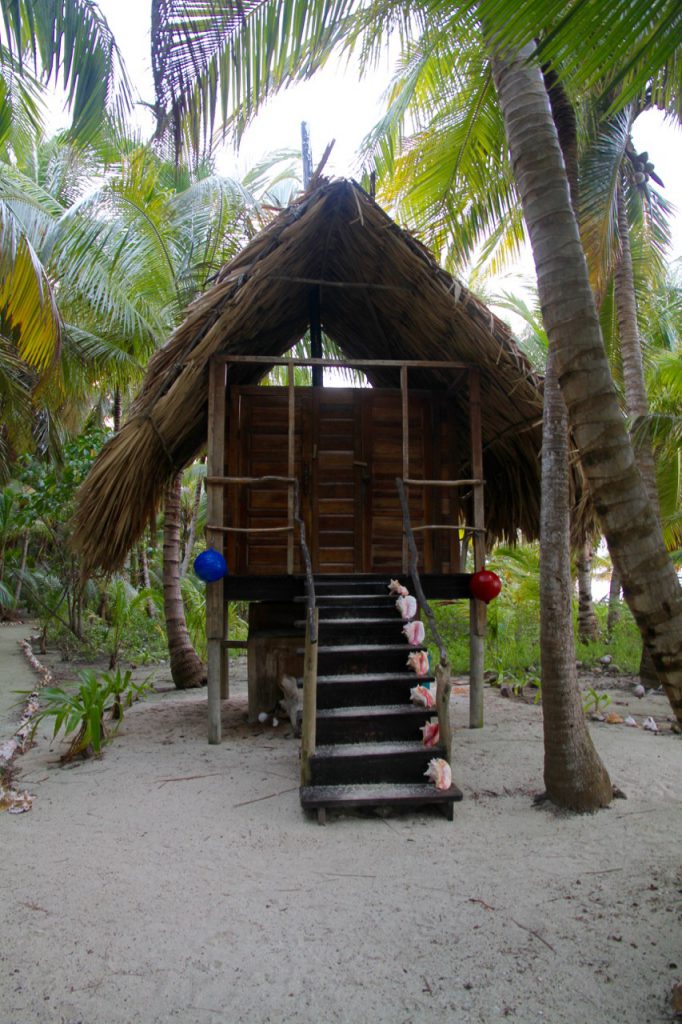 Outhouses and showers with great views…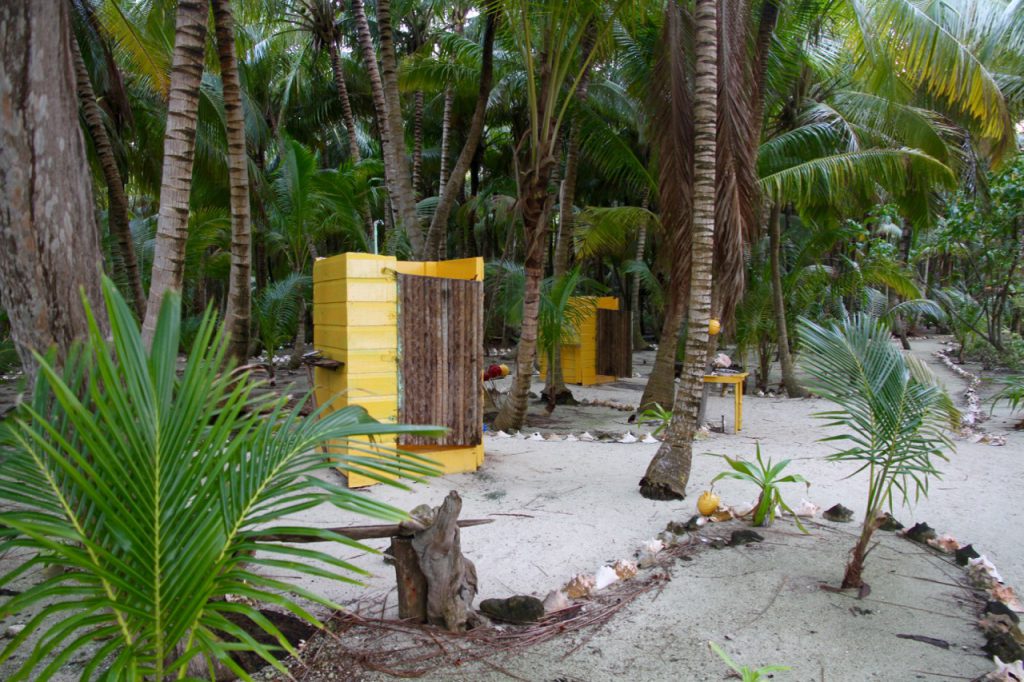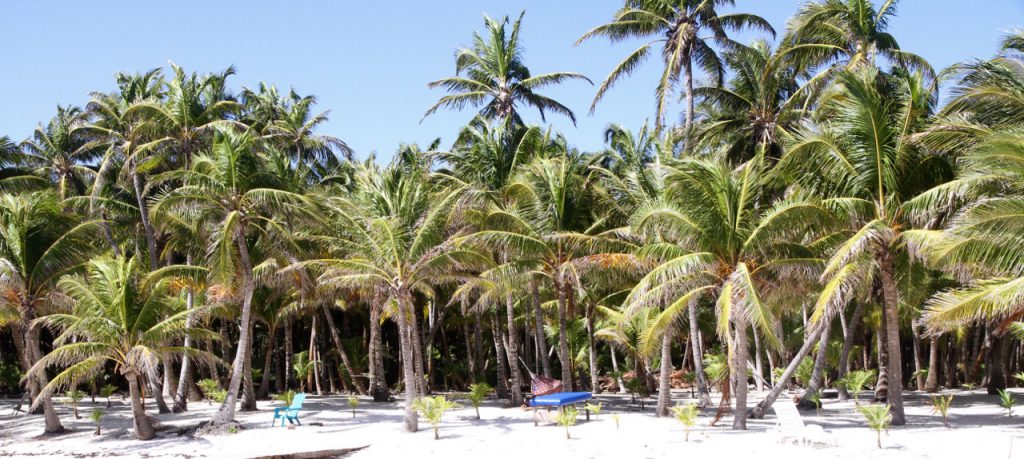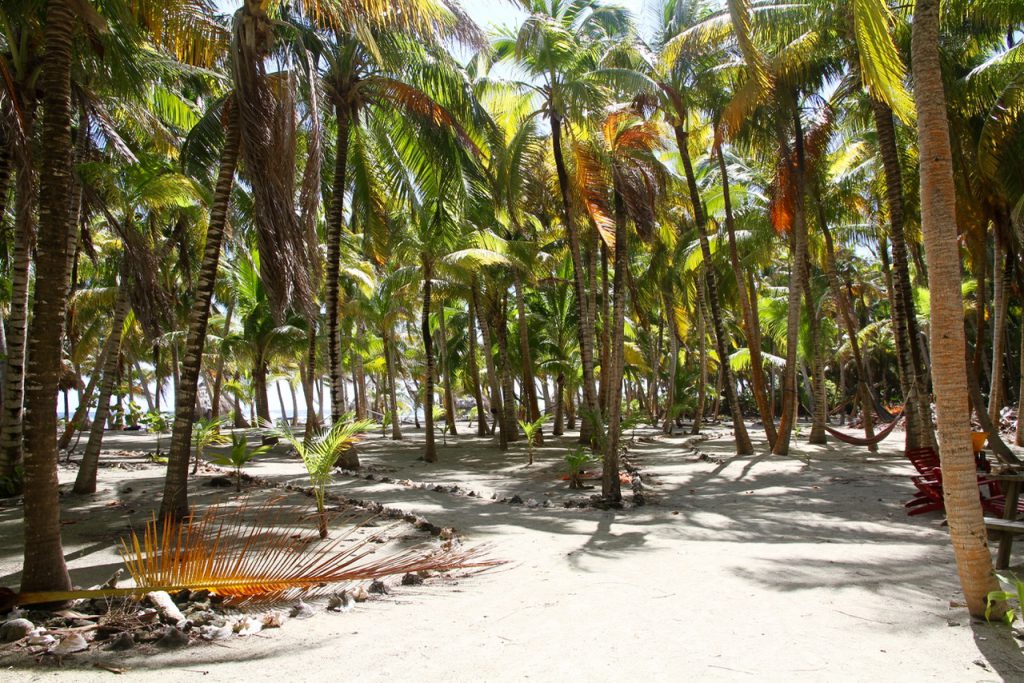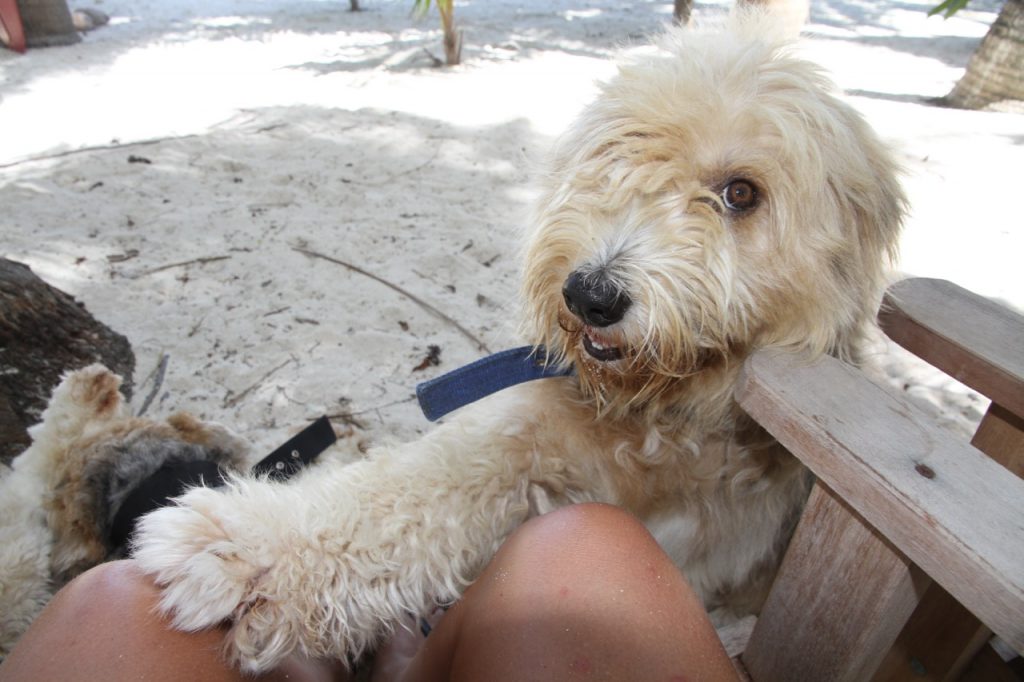 The island has 8 dogs who get a lot of attention from guests.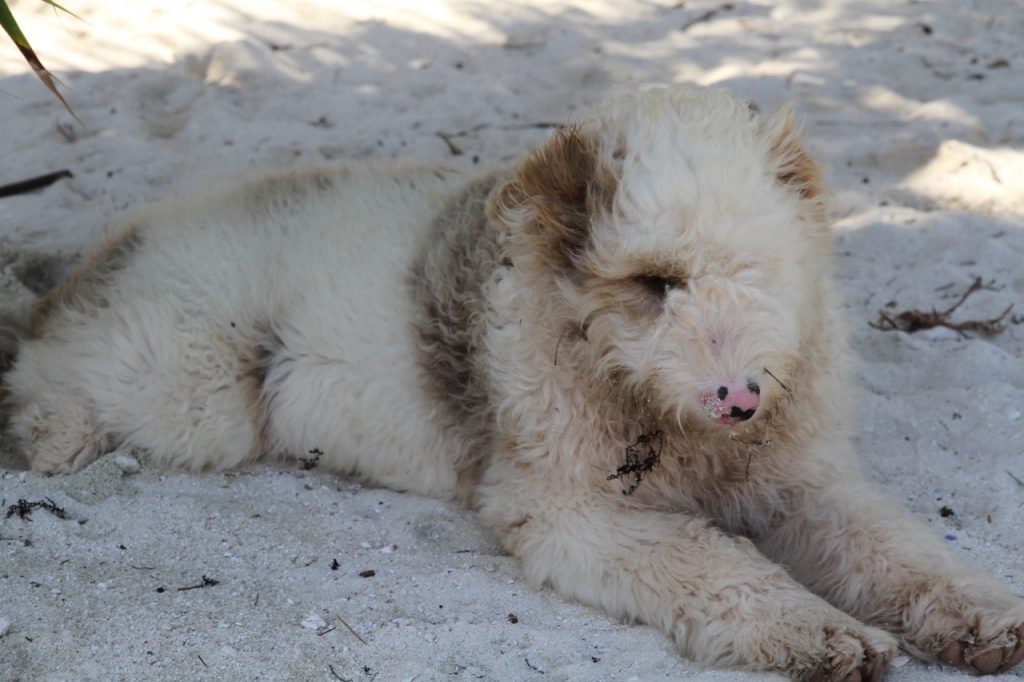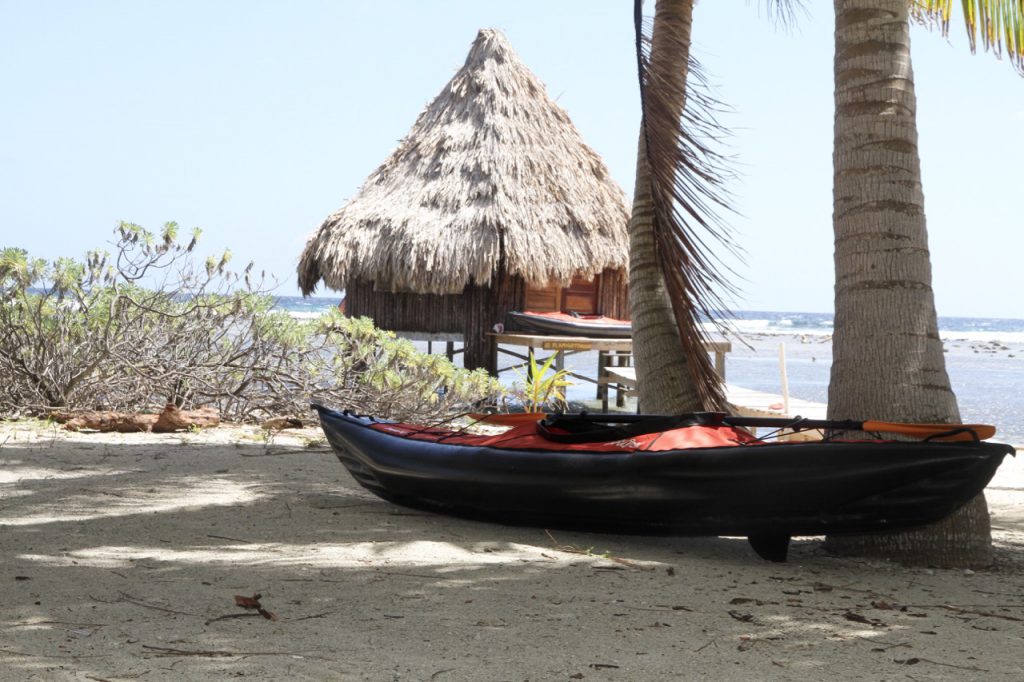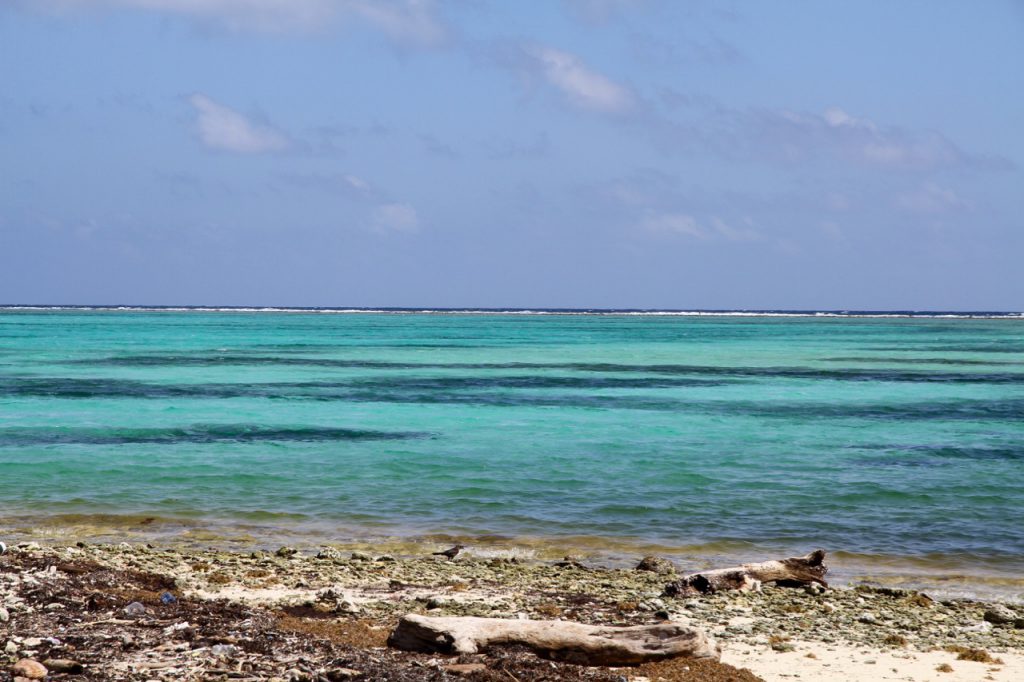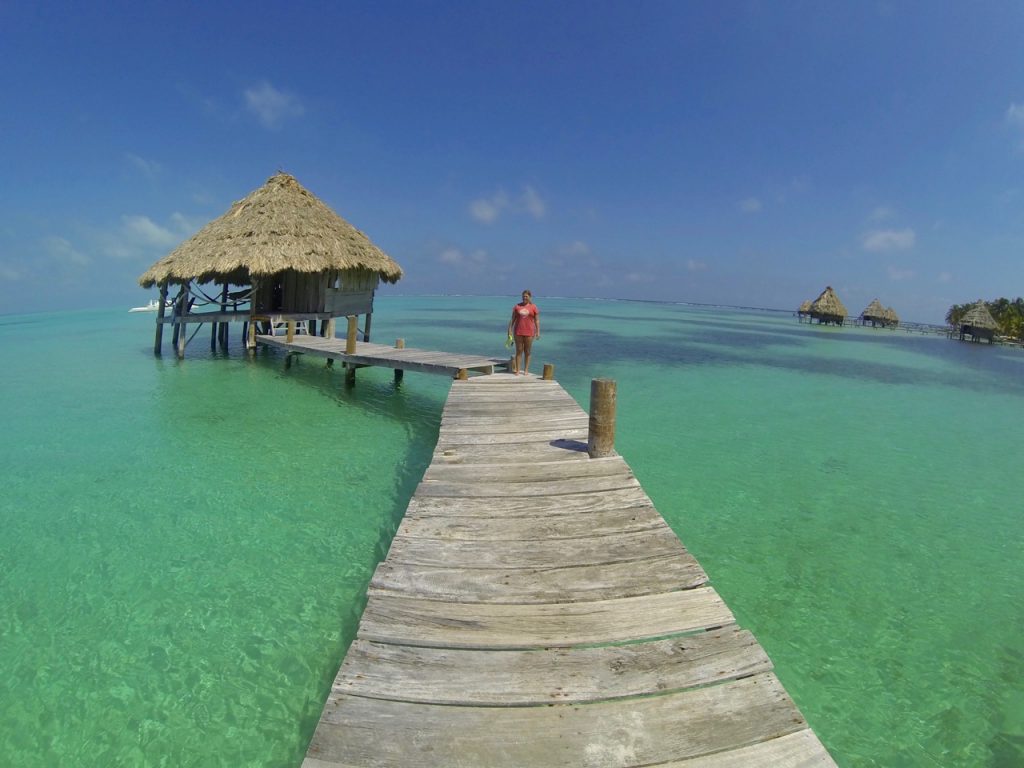 A week of great diving, kayaking and snorkeling.
Don's video diving with sea turtles.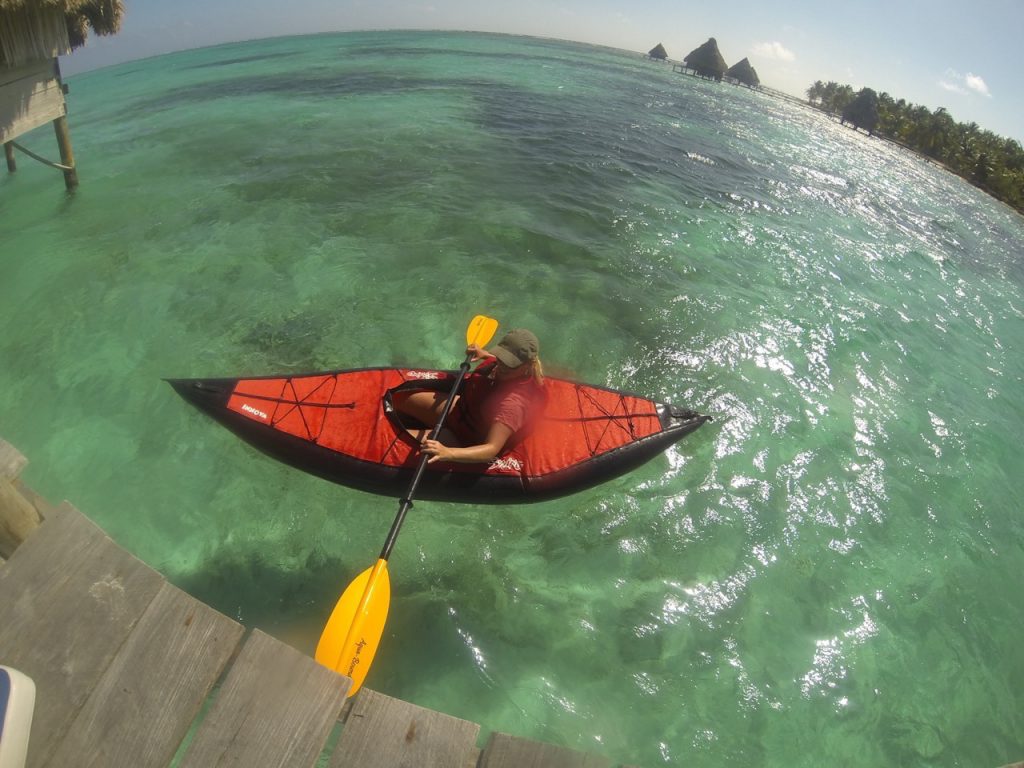 Fresh fish right off the boat every night.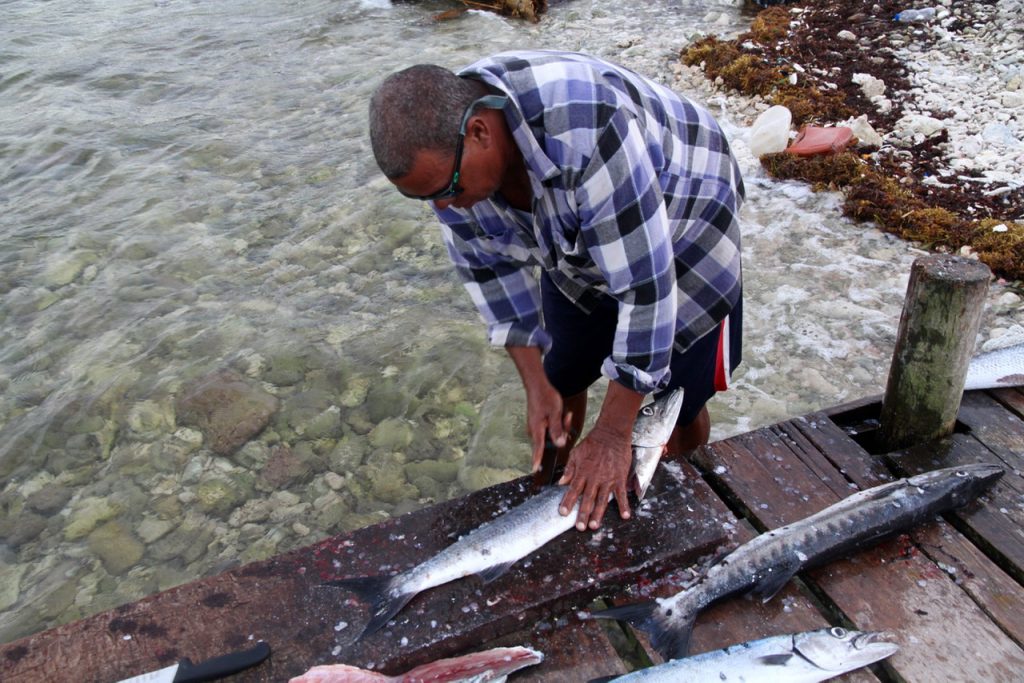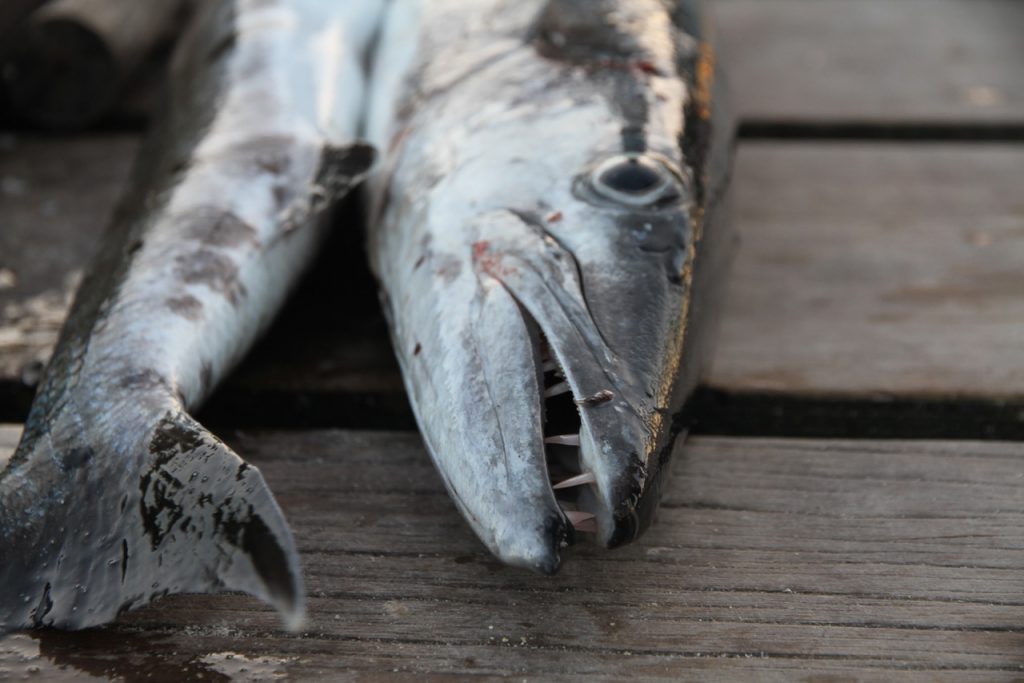 Scraps are eaten by nurse sharks and rays.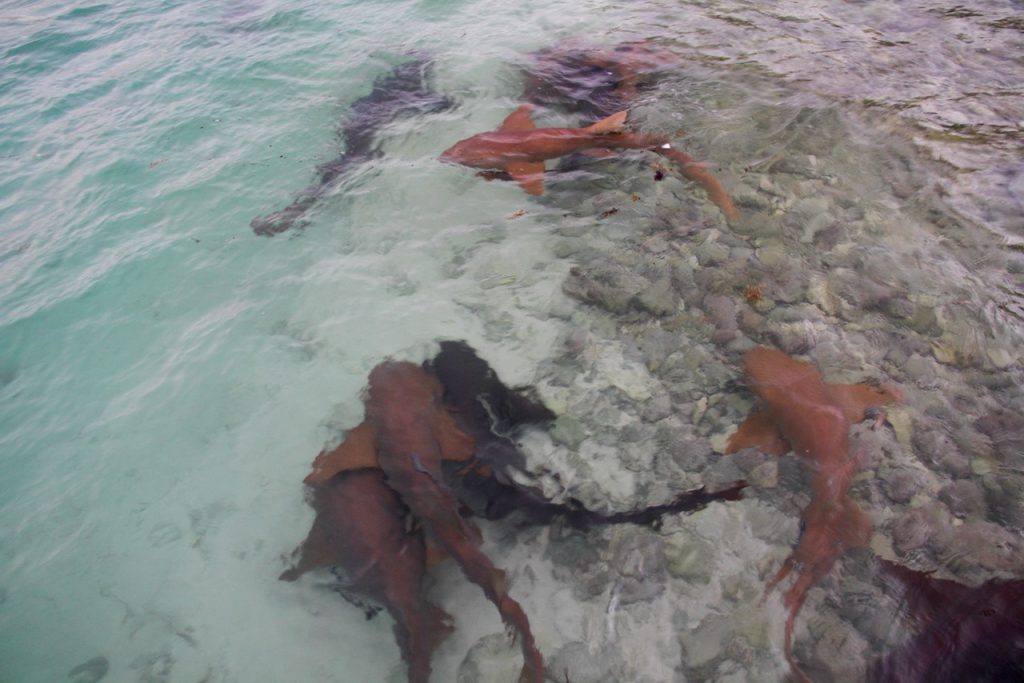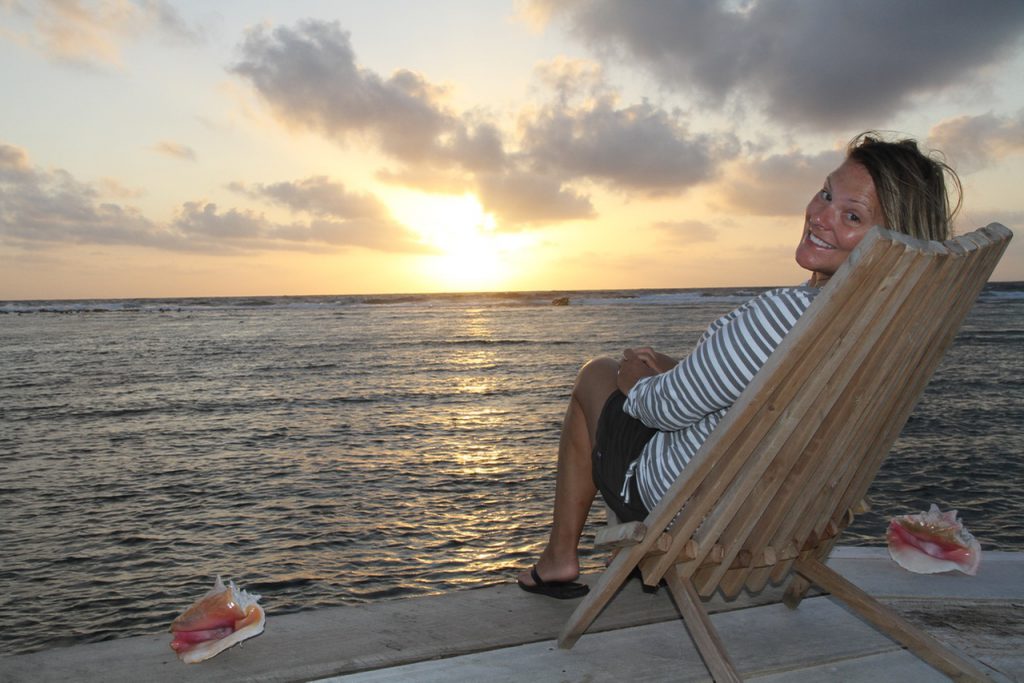 A wonderful place.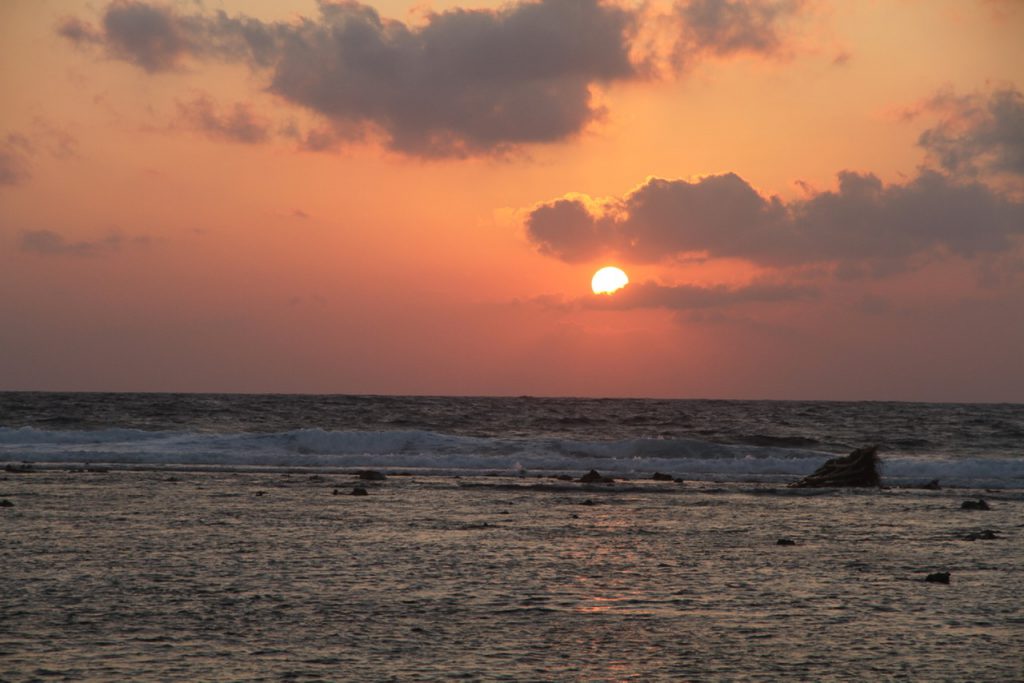 Once back from Glovers we head down to Placencia, a town we stayed in the first time we came to Belize 20 years ago.
Back then there was no road, a couple rustic places to stay in the jungle and one or 2 places to get a beer and some jerk chicken.
Placencia has exploded.
We camped for free in the parking lot at Mariposa Beach Suites and Resort and got full use of the facilities with the purchase of one meal per day.  It's owned by a nice Canadian couple from Calgary.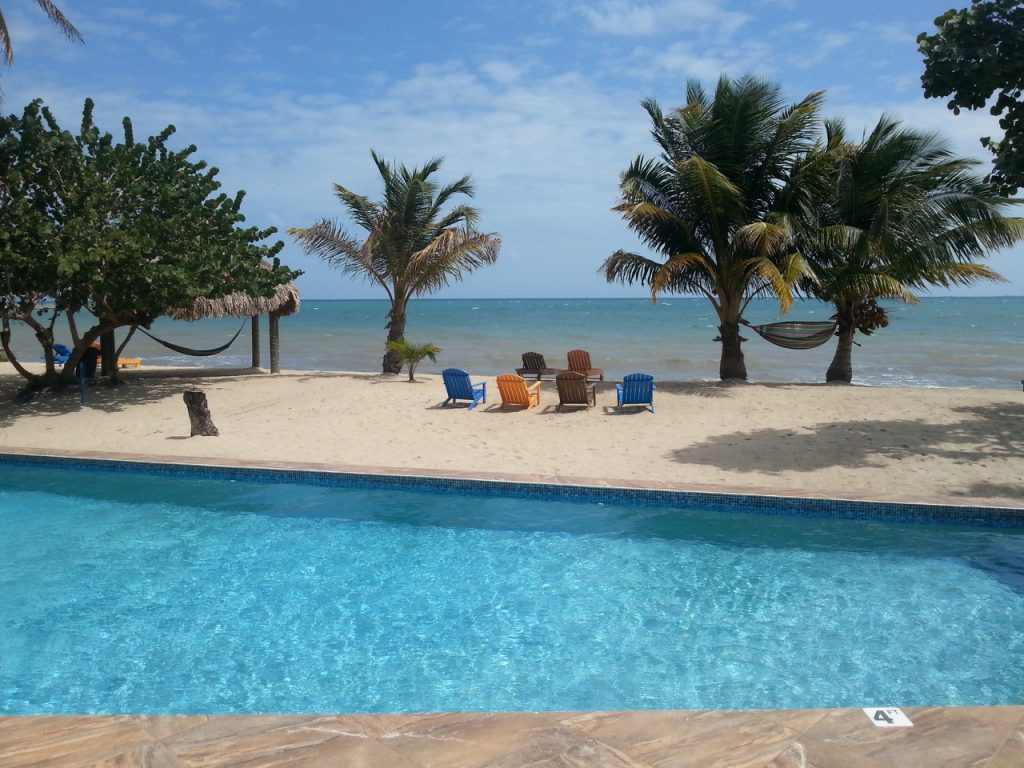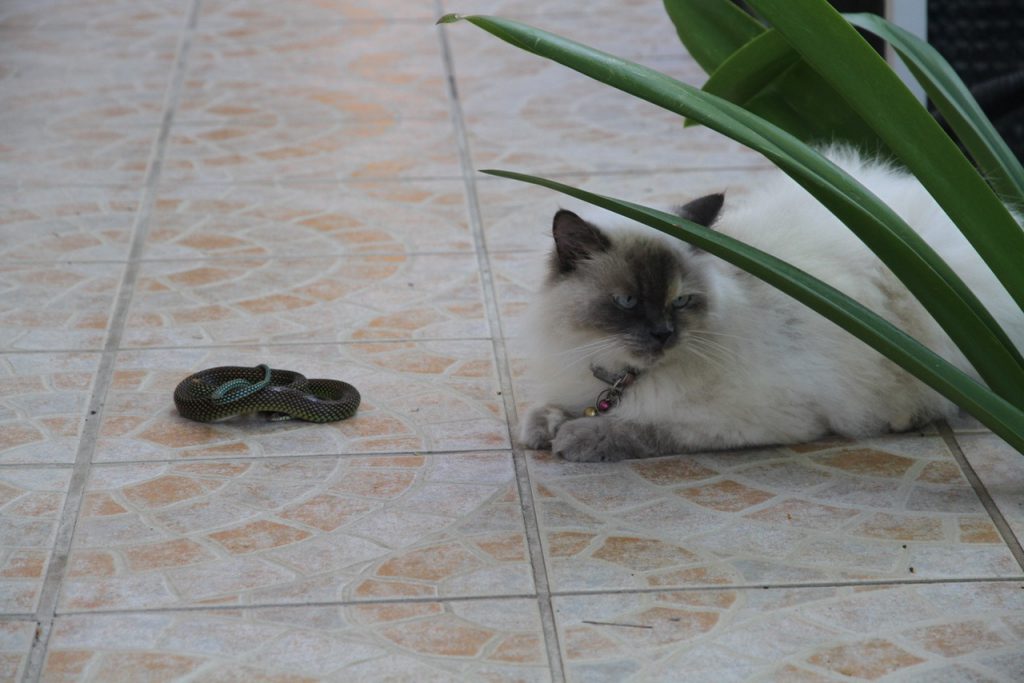 Resident cat finds a friend to play with…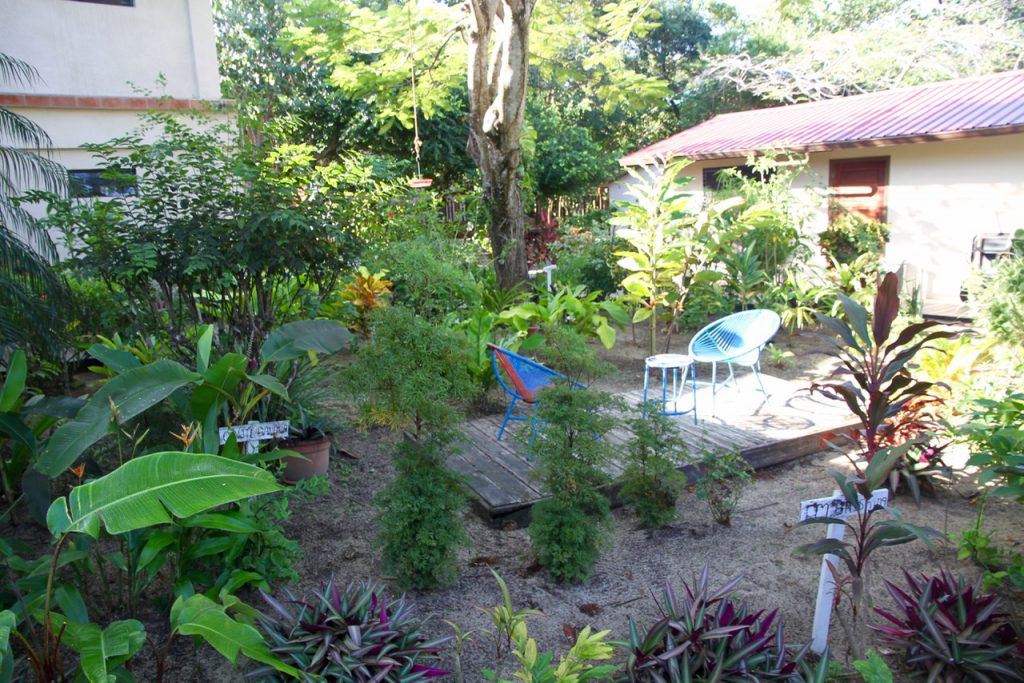 The grounds are beautiful.
From Placencia we head to Cockscomb Wildlife Sanctuary and Jaguar Preserve, the world's only jaguar preserve. This 150 square miles of jungle is home to jaguars, black howler monkeys, toucans, parrots, and many other species.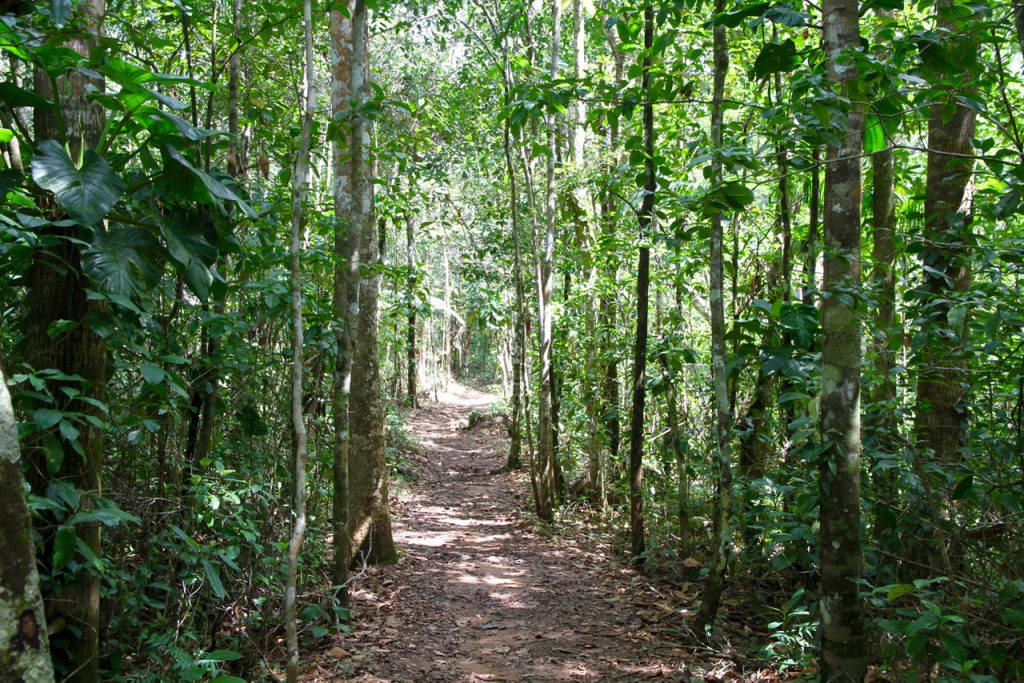 We hike to Tiger Fern Double Waterfall where we enjoyed a 6K hike and were rewarded with a refreshing swim…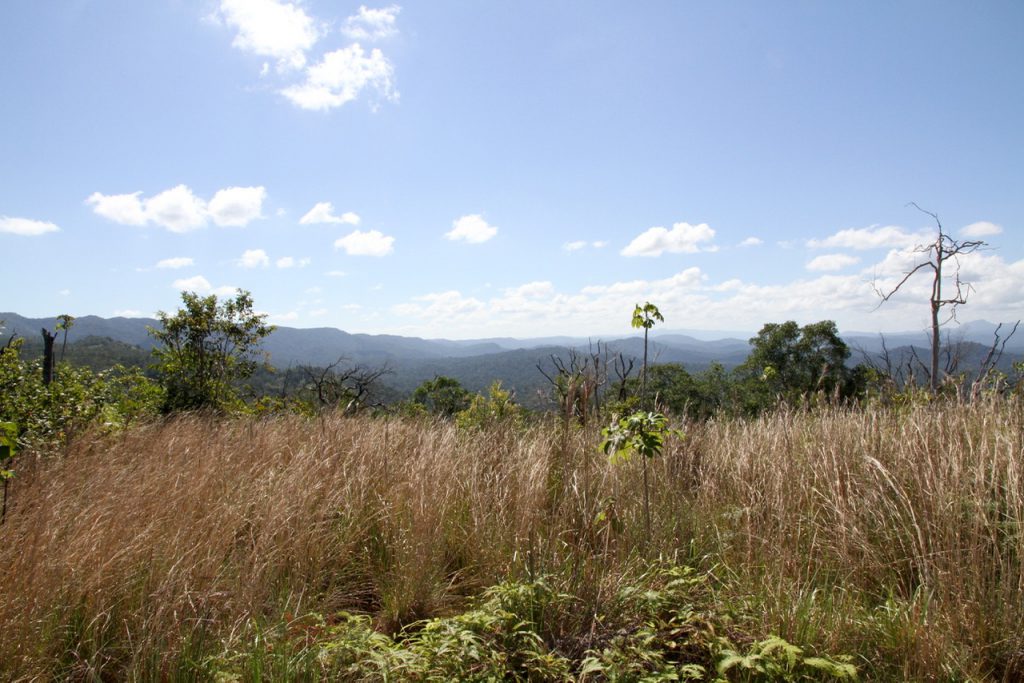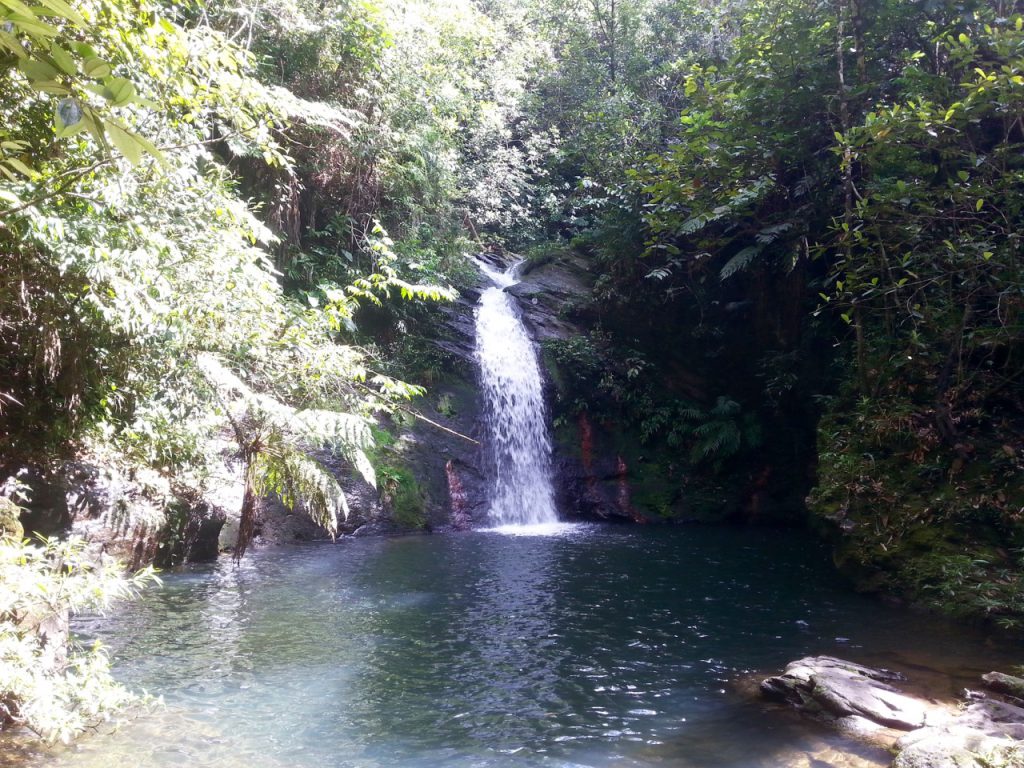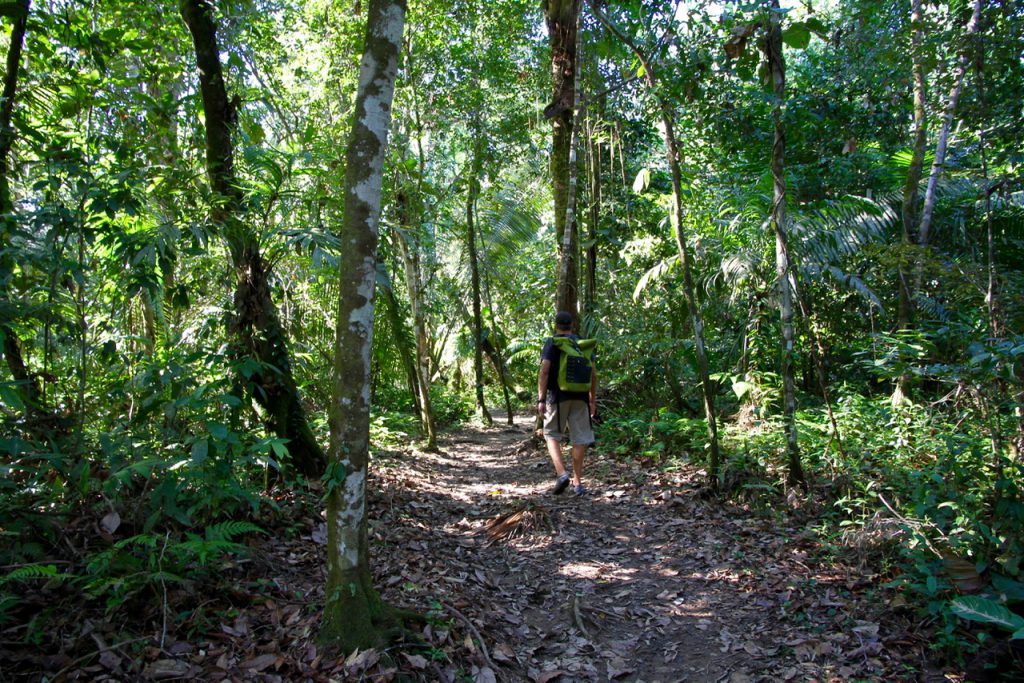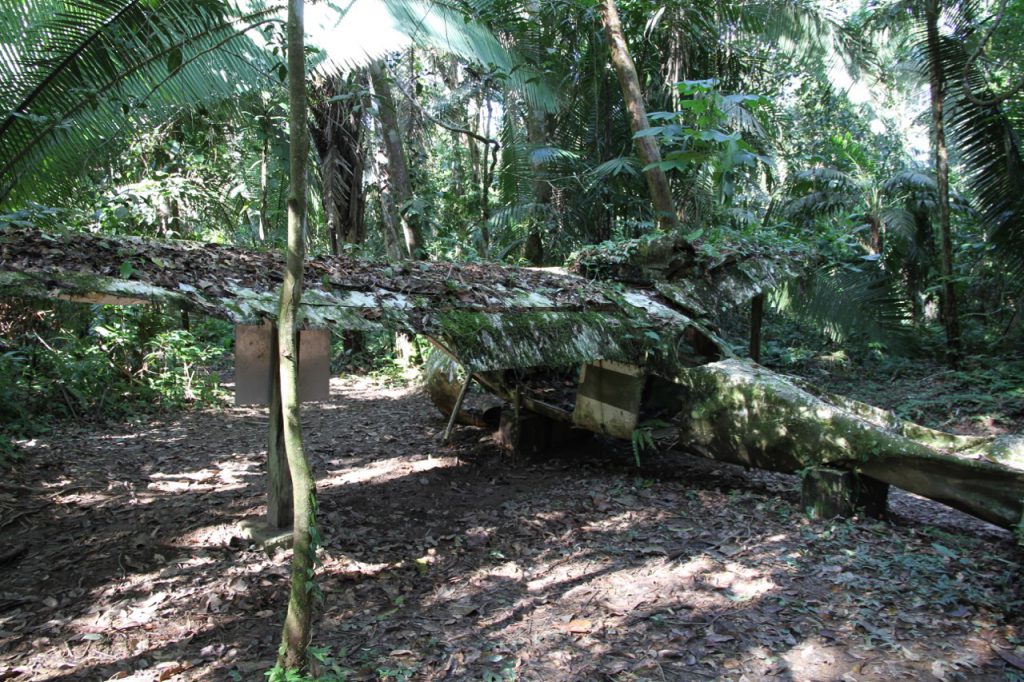 Plane Wreck hike….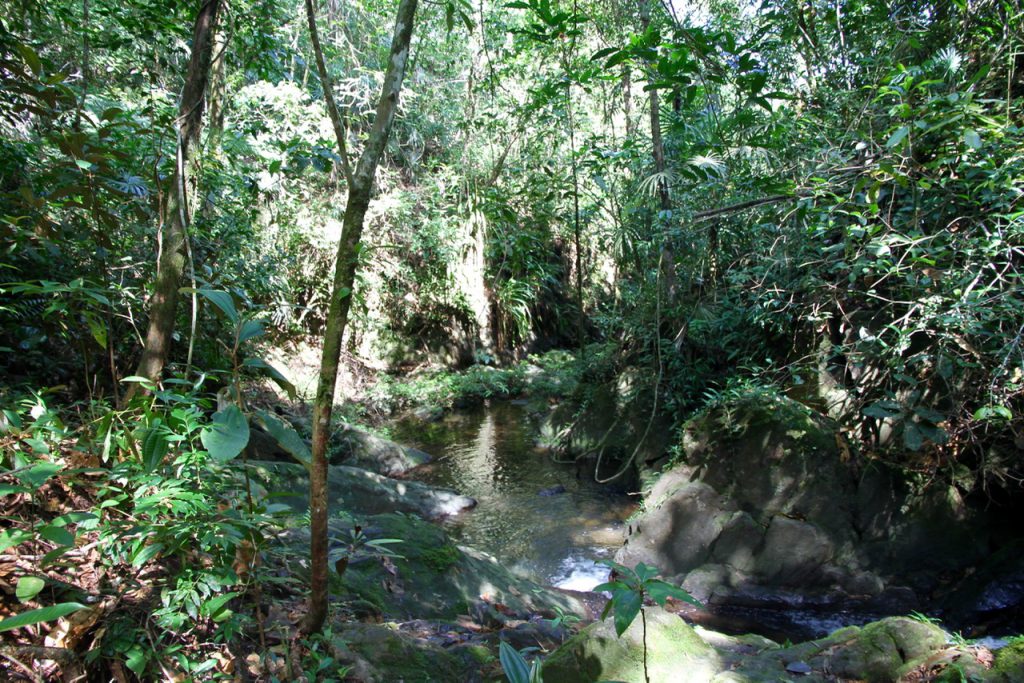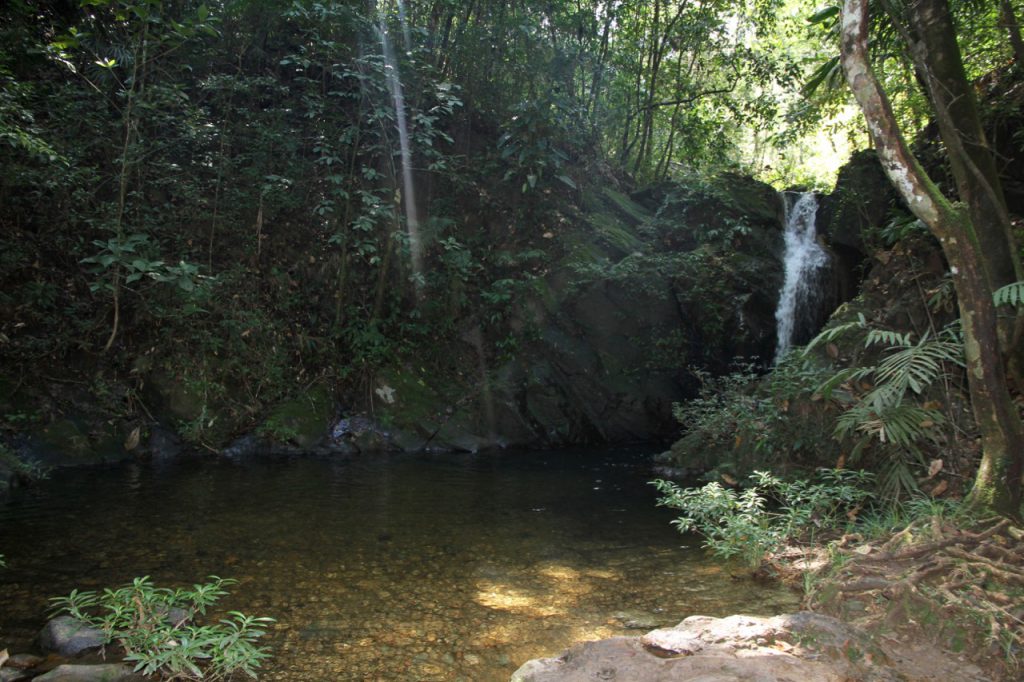 Ben's Bluff hike…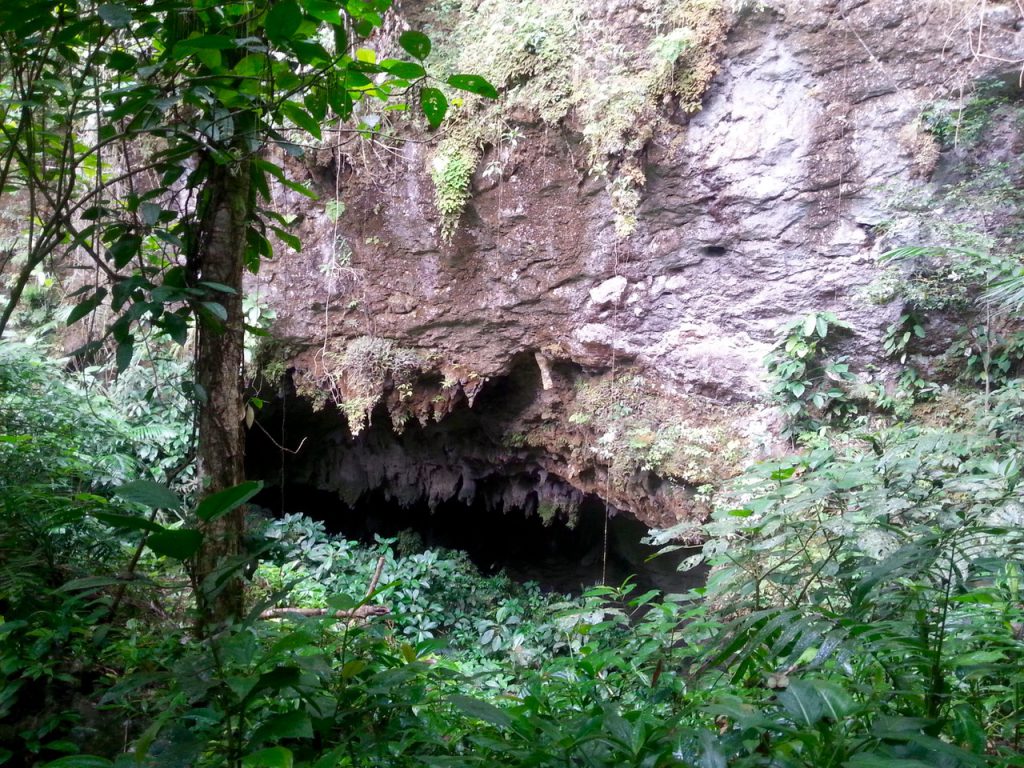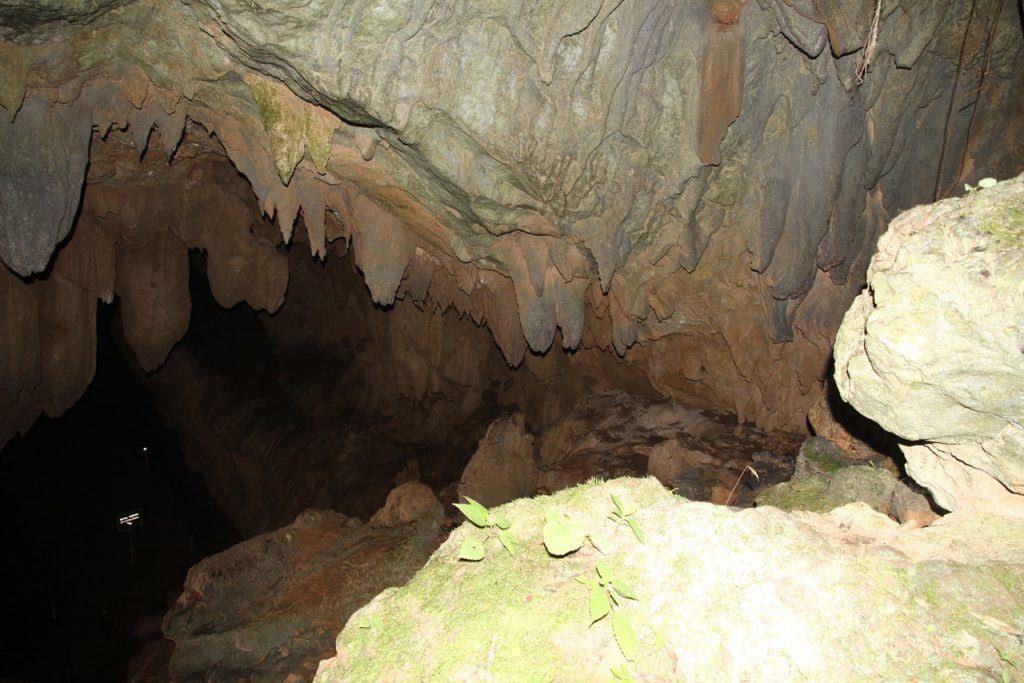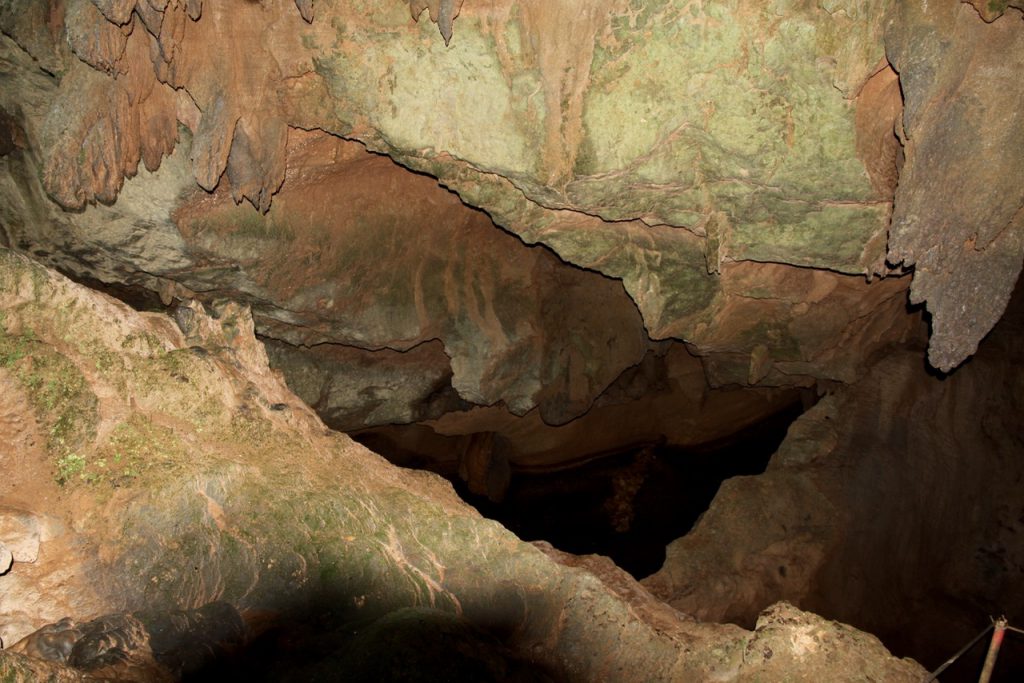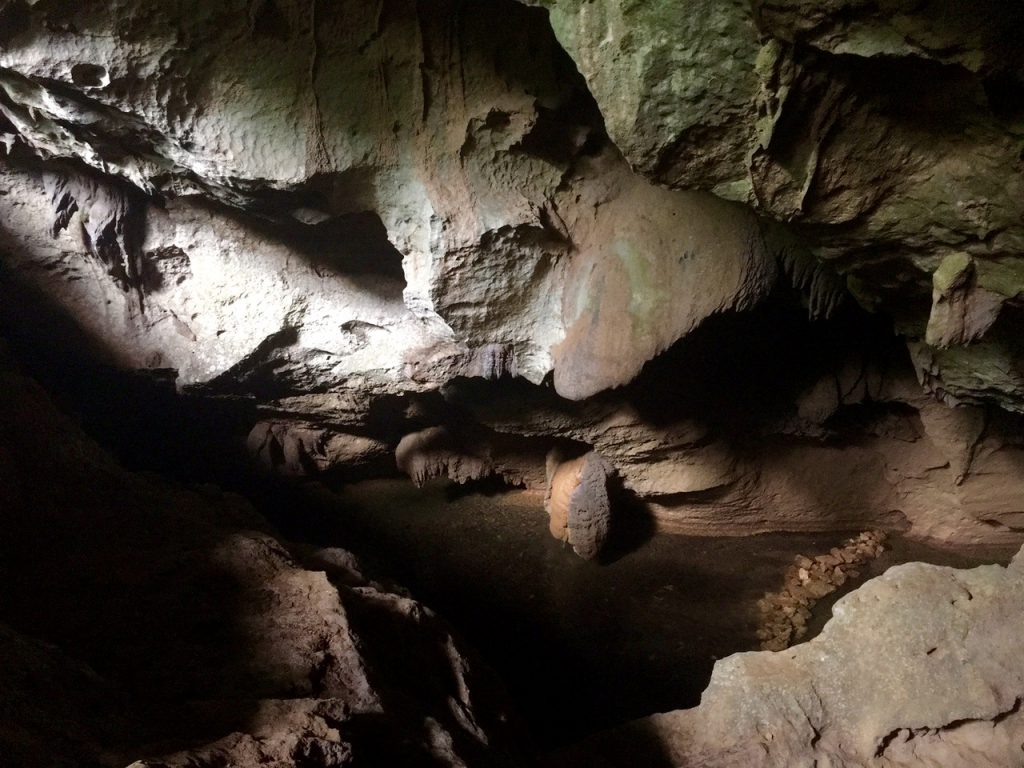 St. Hermans Caves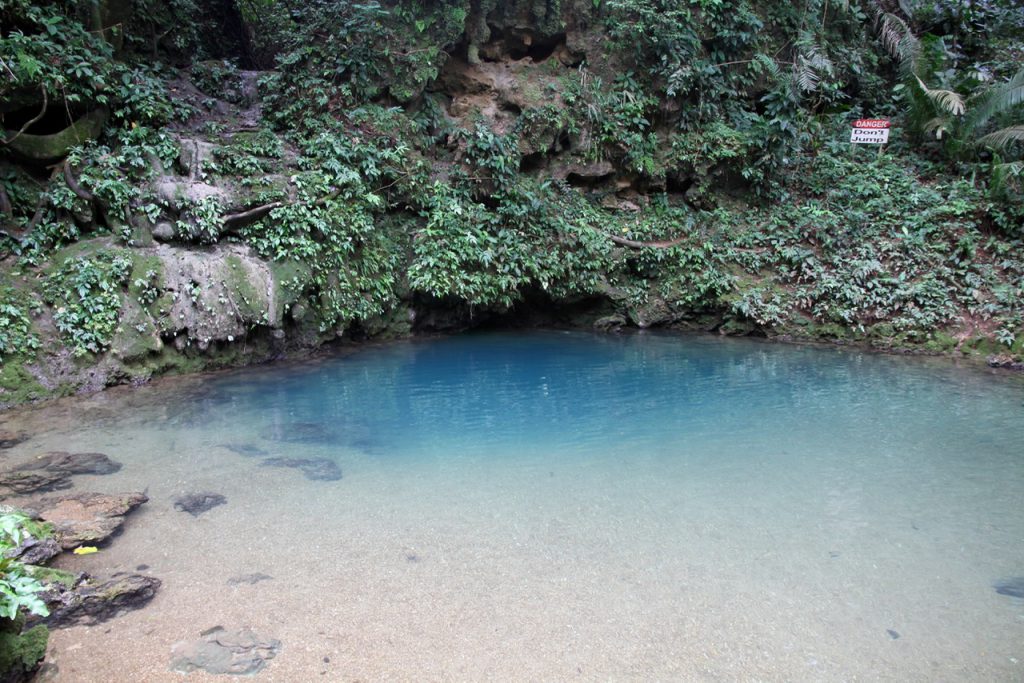 Inland Blue Hole.
We head further inland to Maya Guide Adventure Tours. where we'll hook up with Jose for a day of kayaking through remote caves.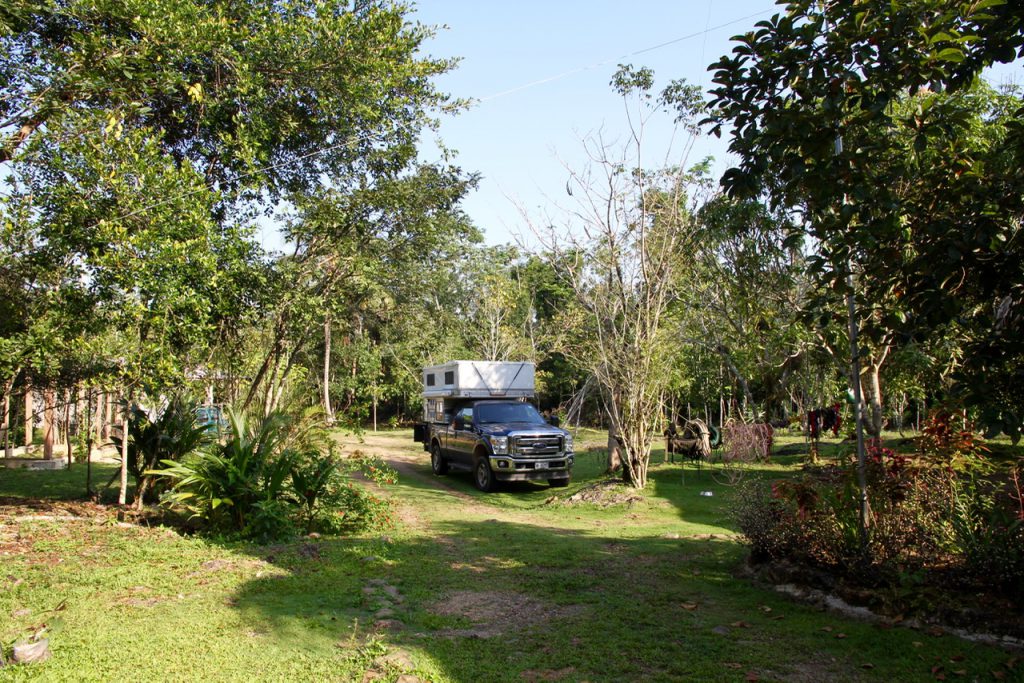 A nice spot to camp.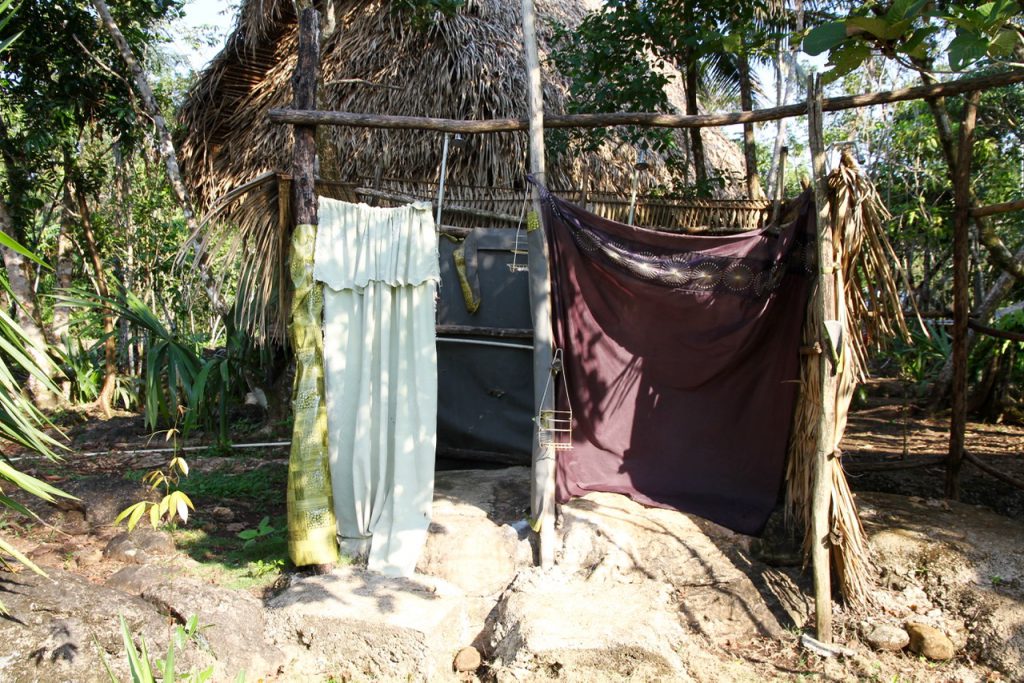 …If not the Four Seasons.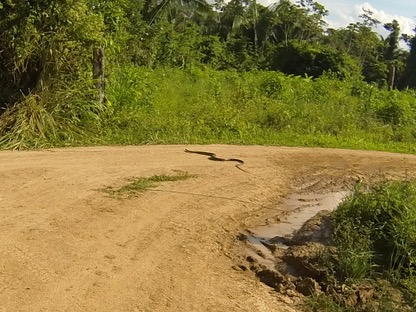 Big Rat Snake.
We then head up into the highlands and the town of San Ignacio.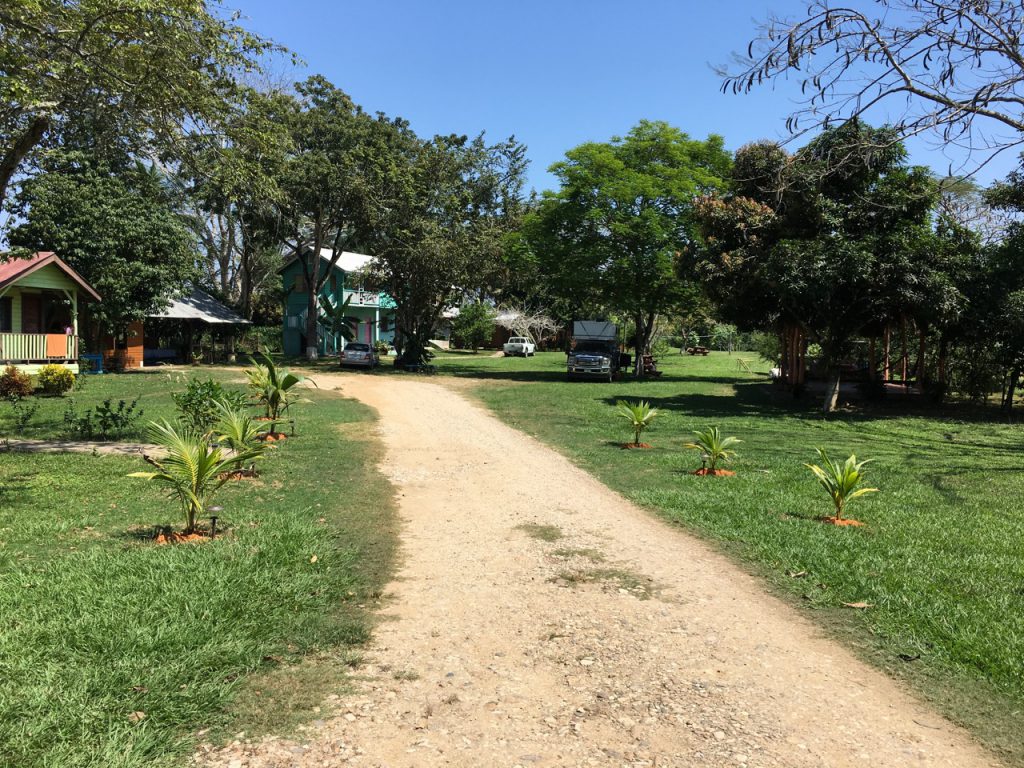 Great Camp site at Mana Kai Camping and Cabins, 5 minutes walk from downtown San Ignacio and 2 minutes from the local market.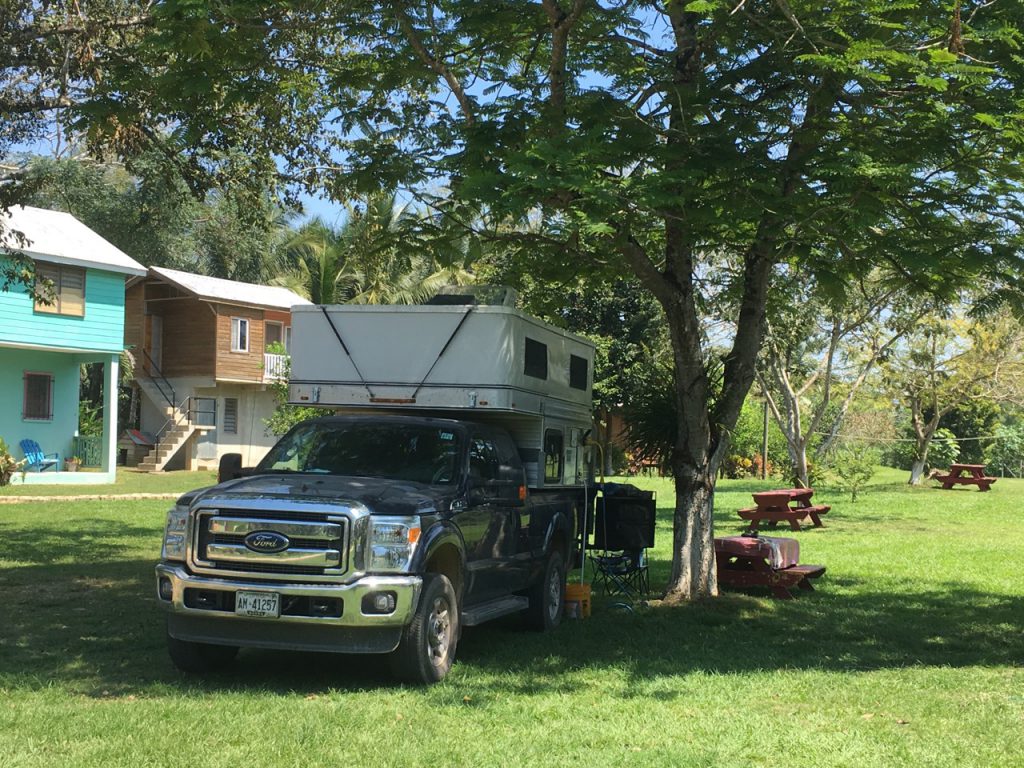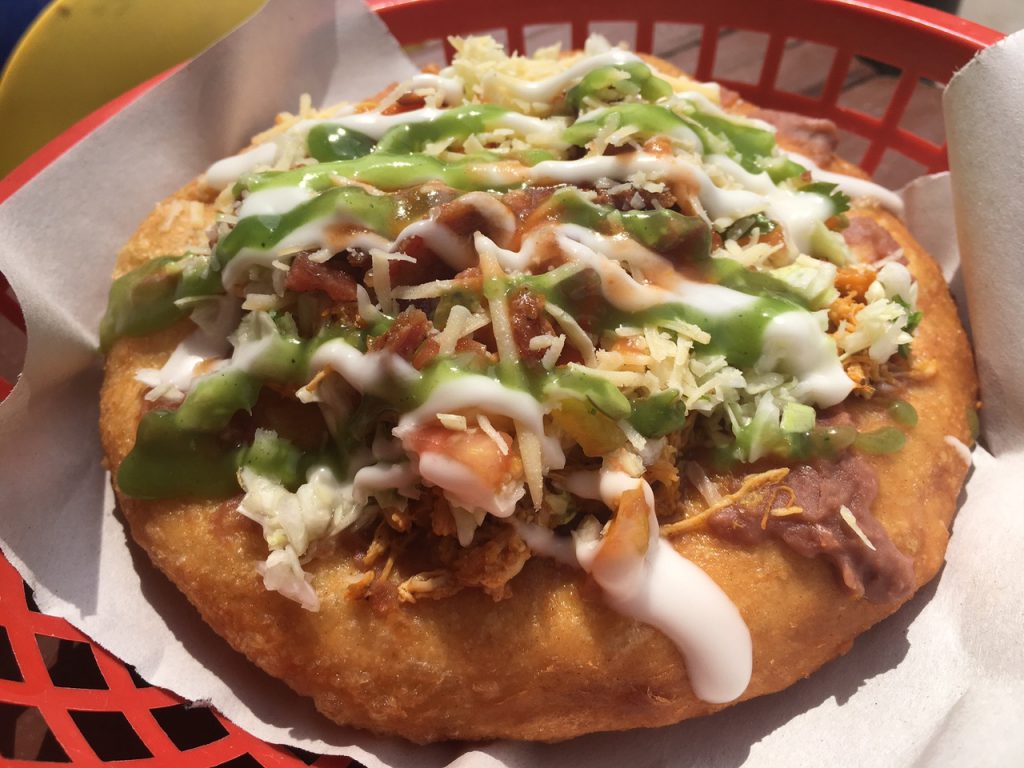 Indian Taco at Mickeys….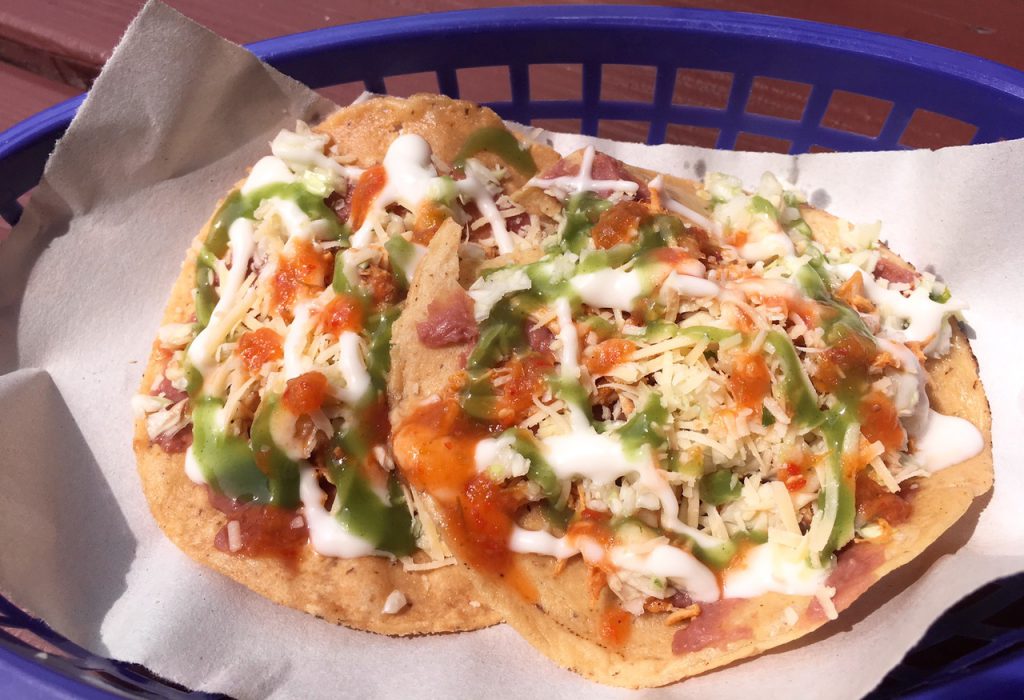 Tostadas at Mickeys….
Our first camping trip outside of San Ignacio is to the natural waterfalls known as Rio On Pools.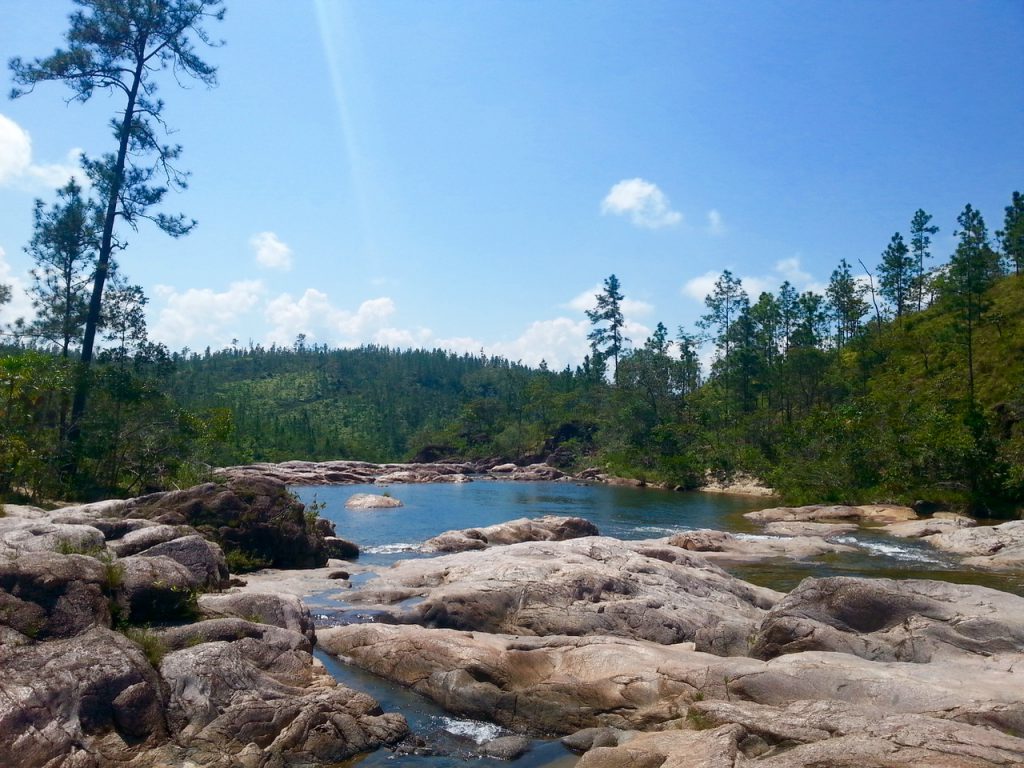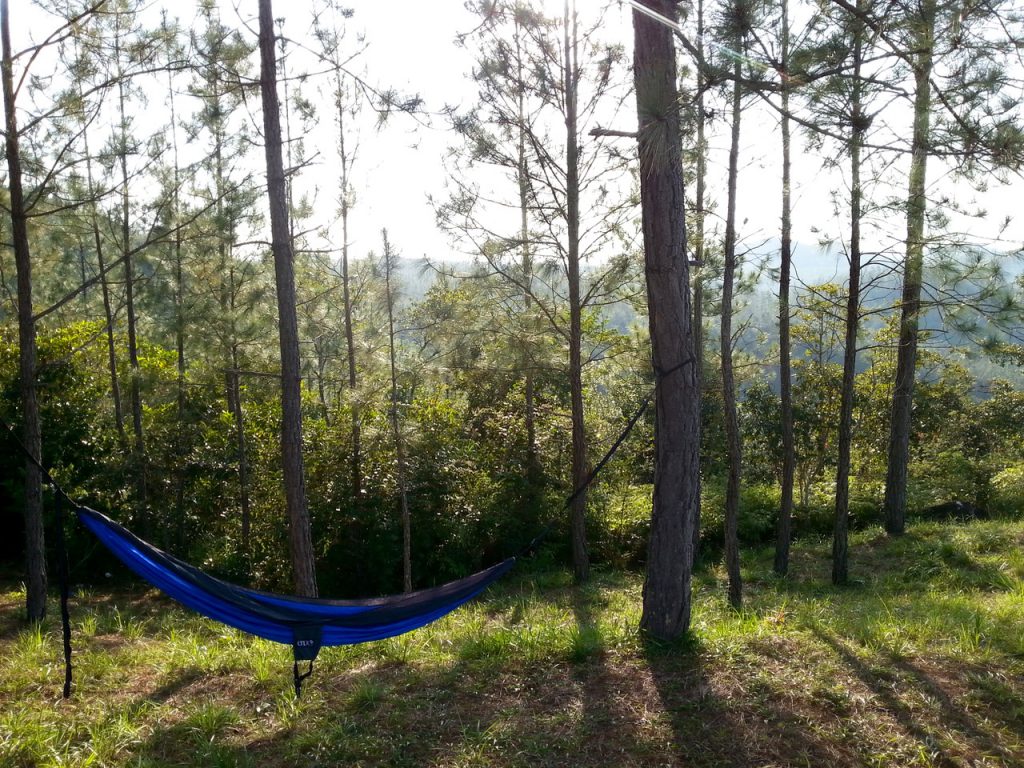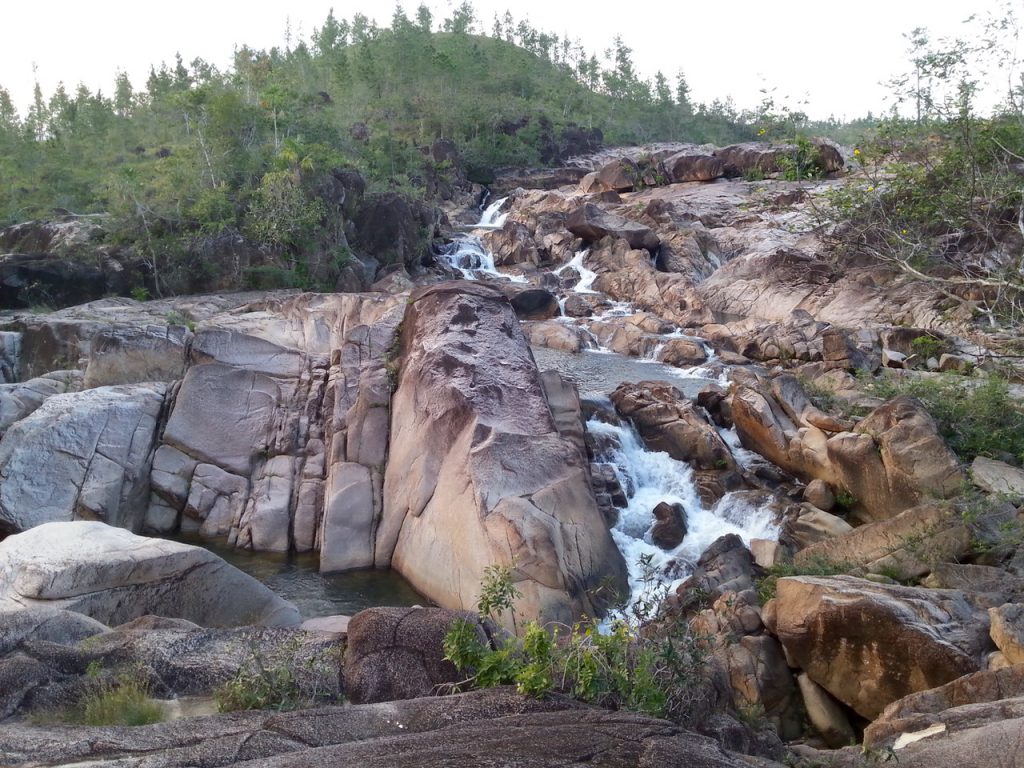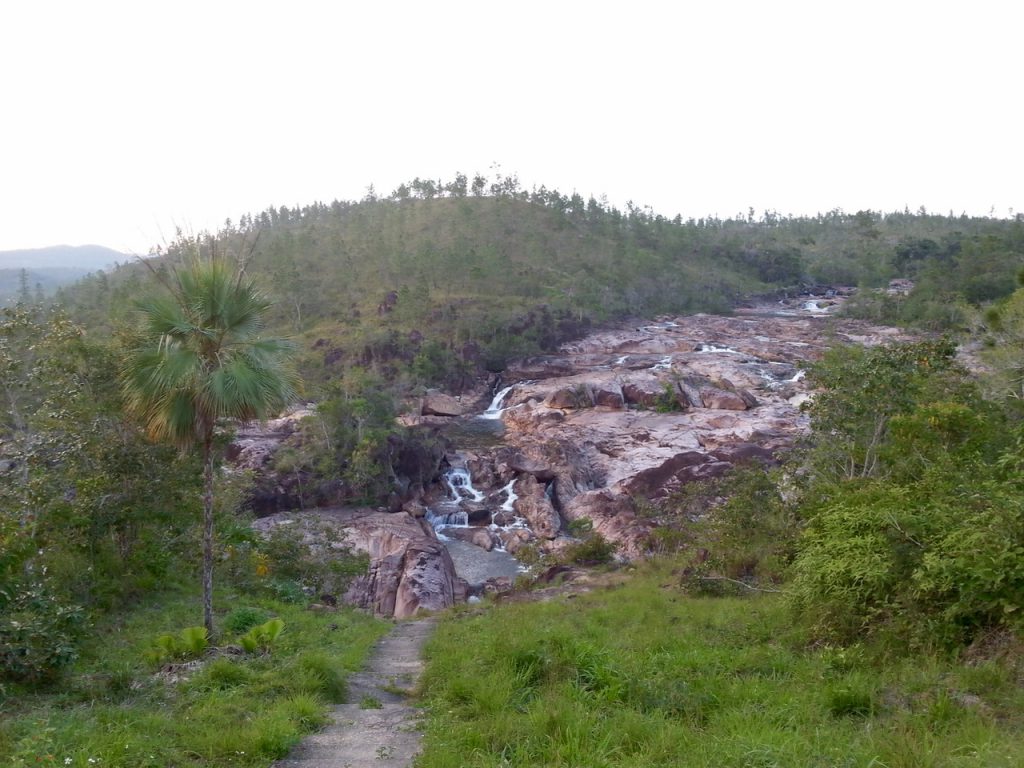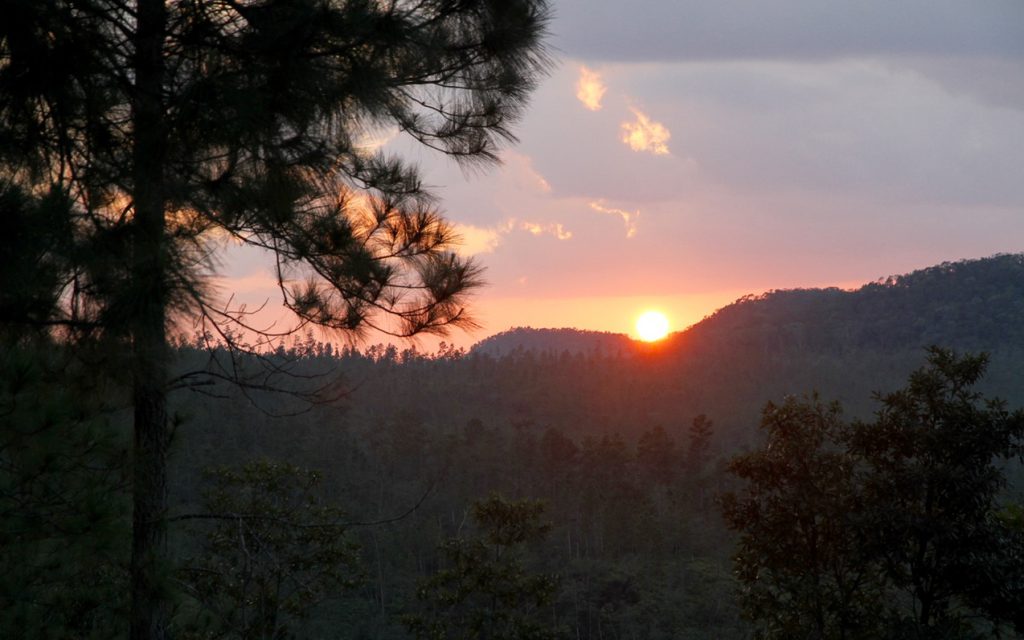 The next day, a teeth chattering drive 39 kms to the Mayan ruins of Caracol.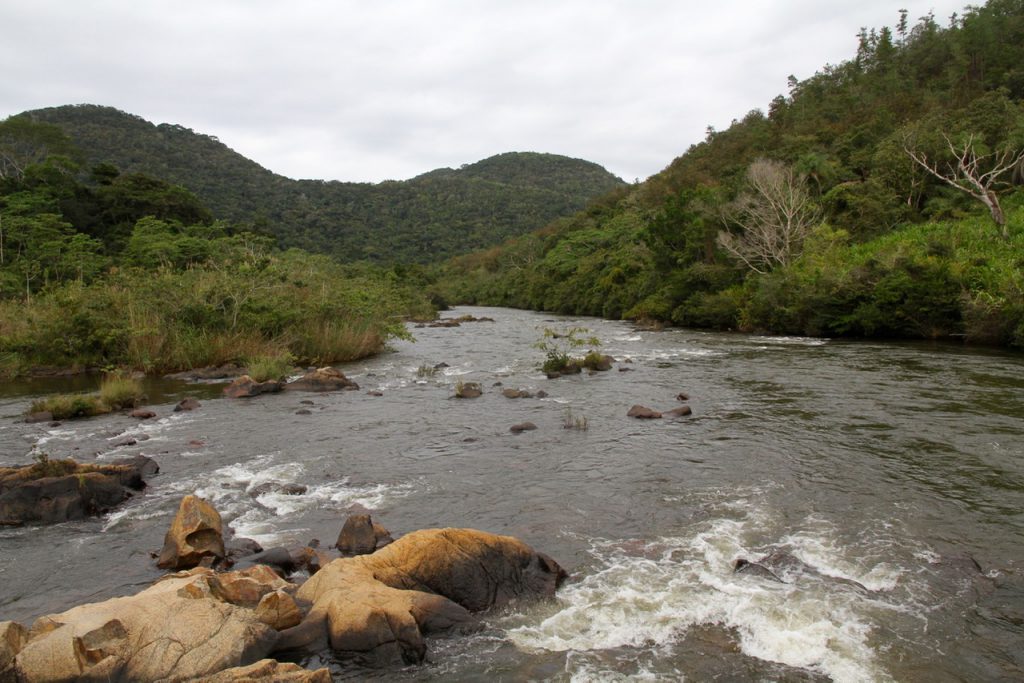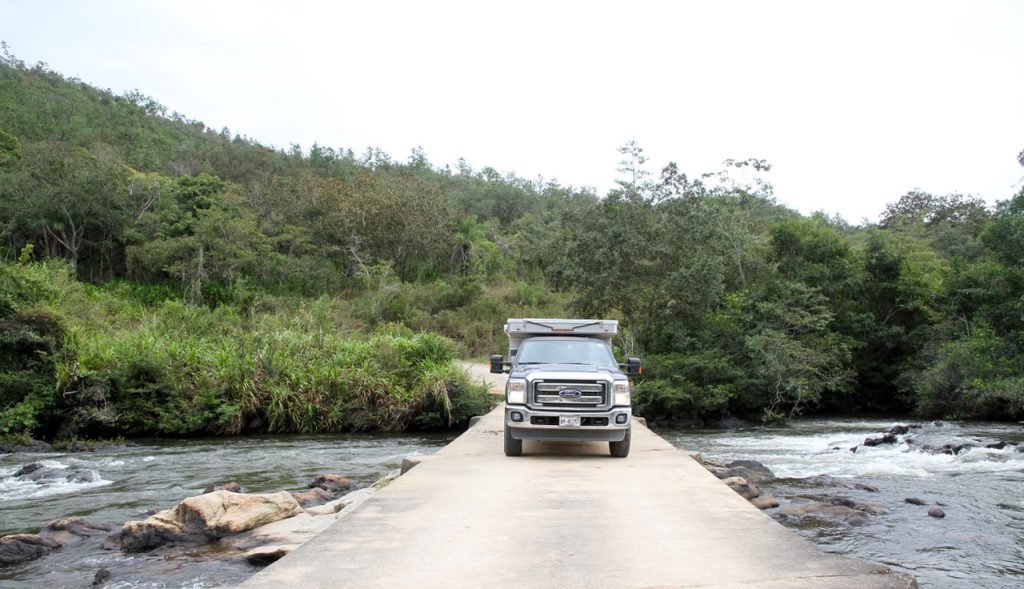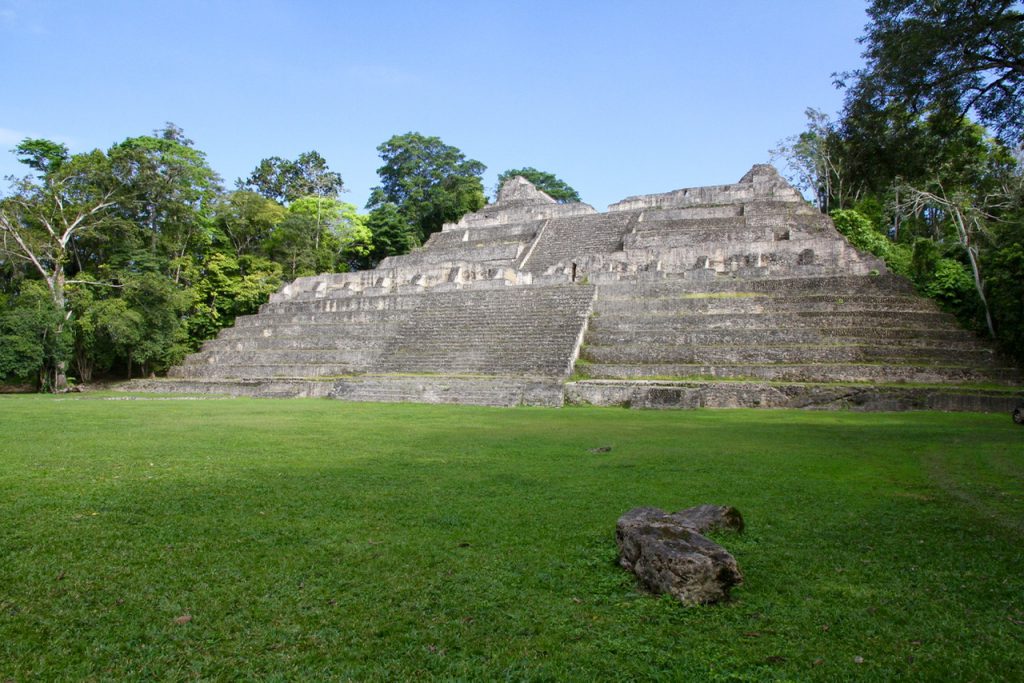 Although only a fraction has been excavated Caracol was a huge Mayan city.  Housing over 120,000 at its height.
The people of Caracol were known as proficient warriors and are credited in 562 AD with the victory over the army of Tikal 60 kms away in Guatemala.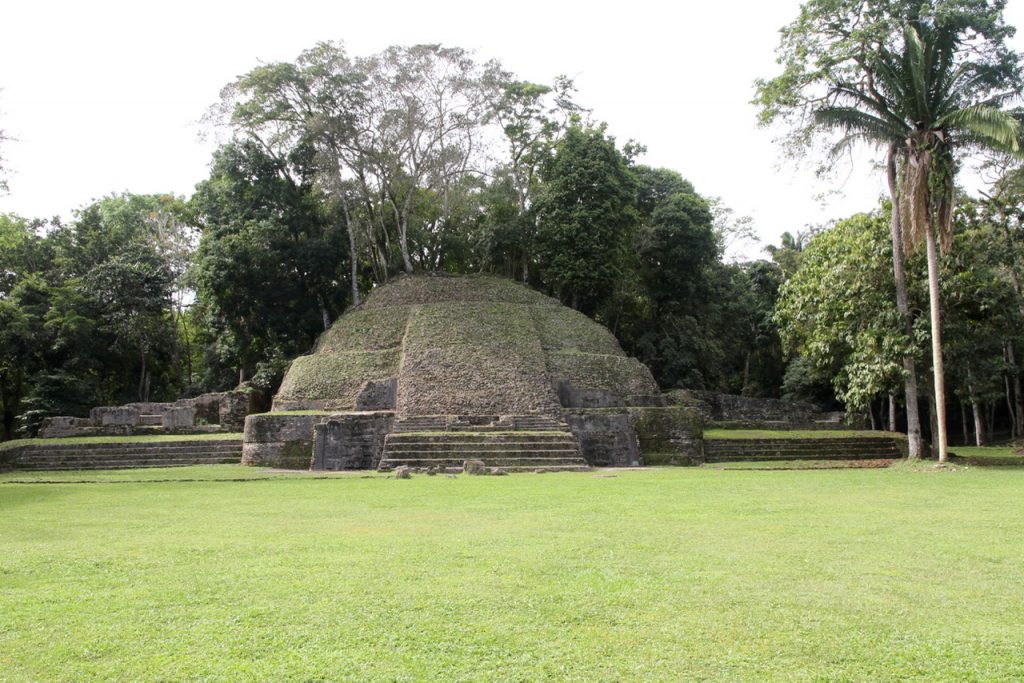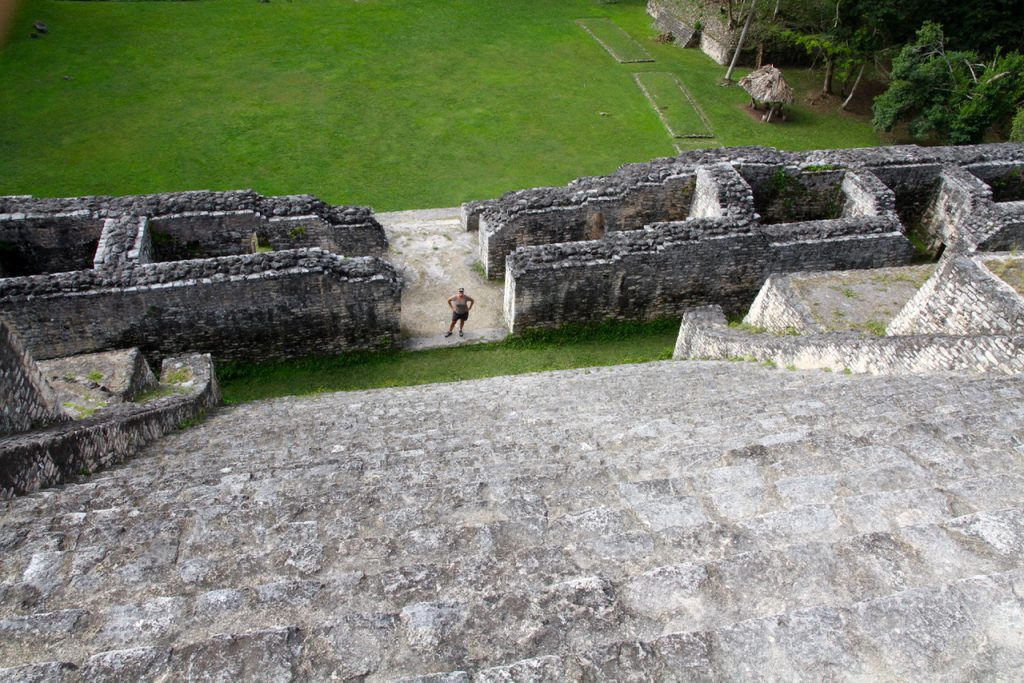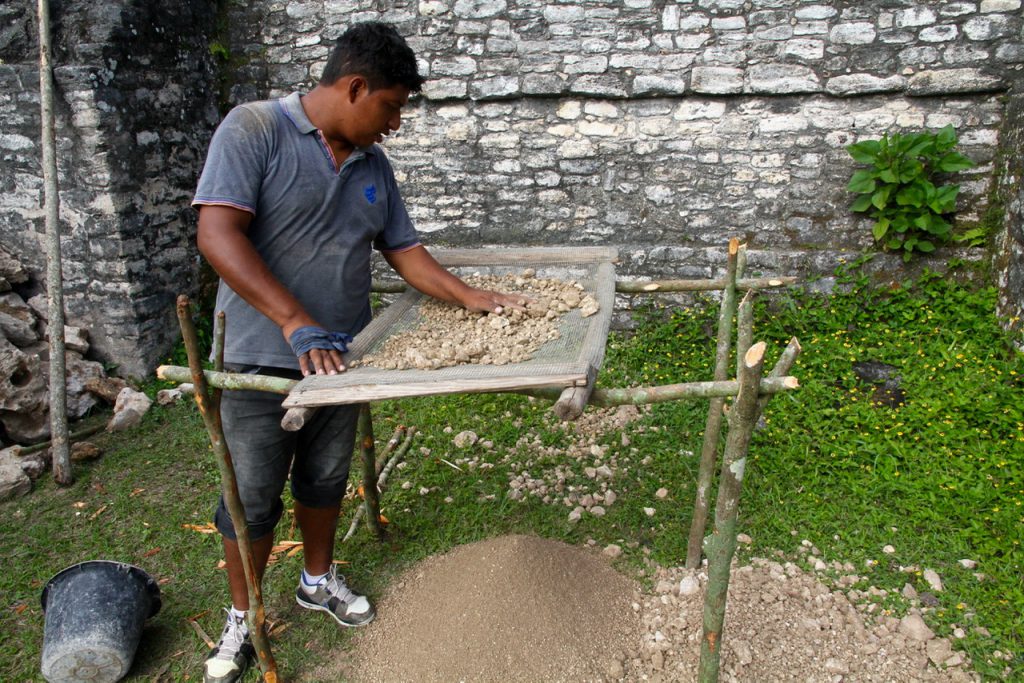 Archeologists hard at work excavating the site.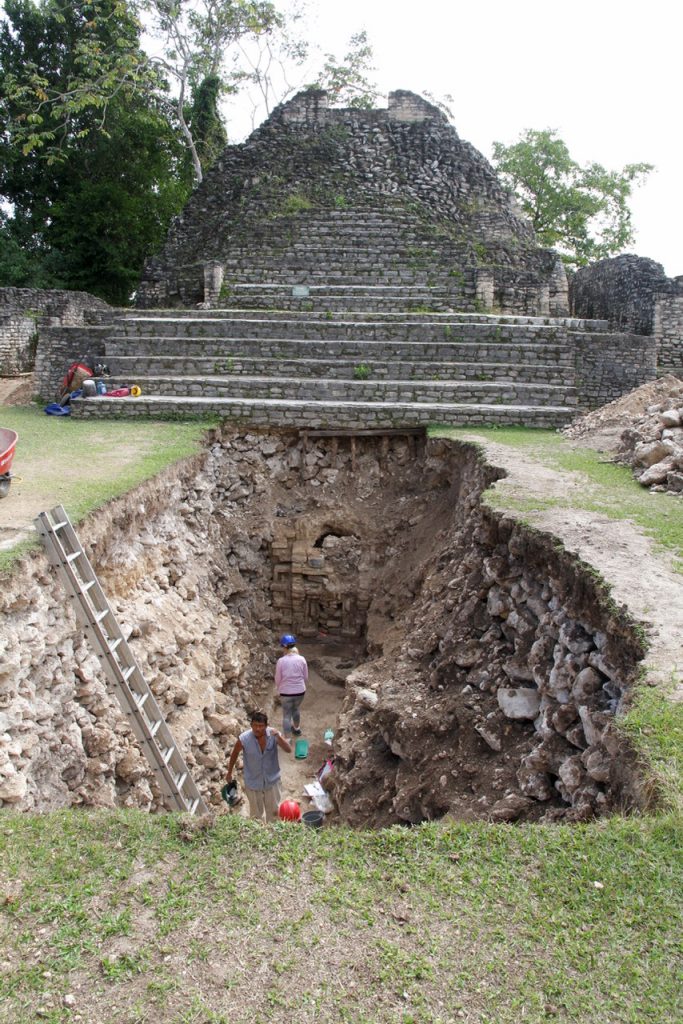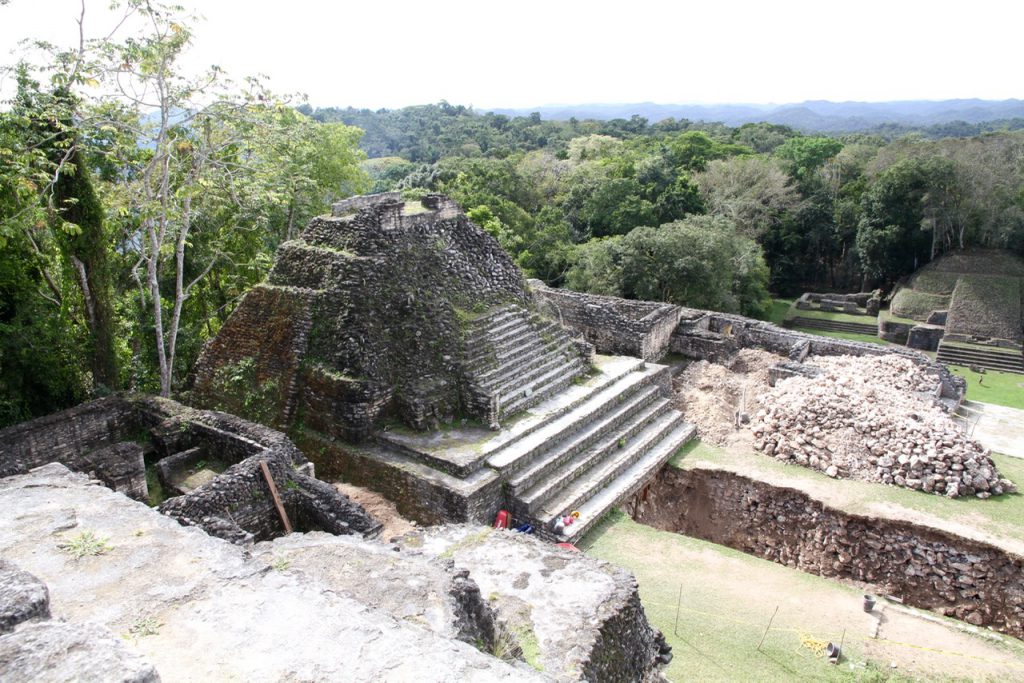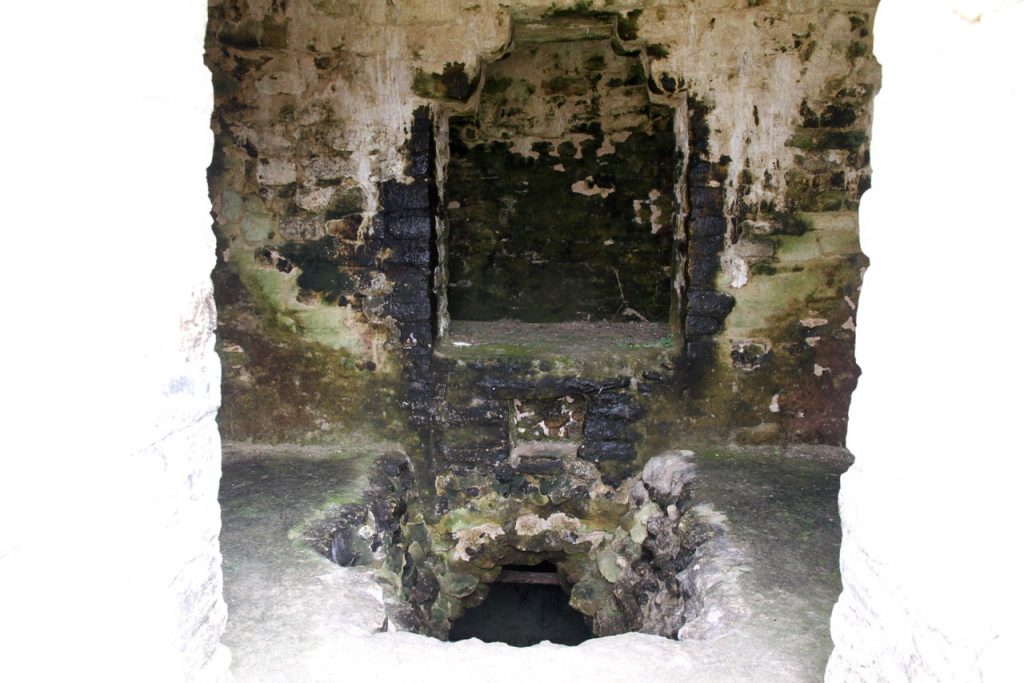 Big Ceiba Tree.
From Caracol we head back to San Ignacio and the next day head out to the Actun Tunichil Muknal cave.
This is an amazing cave adventure swimming across rivers to get to the cave where we spend much of our time wading neck deep in water squeezing through small passage ways to enter large chambers that still house ancient artifacts and human remains.
Ancient mayans dating back to 700 AD are said to have performed sacrifices in the cave.
A 1-1/2 our hike, wade, swim and climb into the bowels of the cave brought us to the chamber known as The Cathedral where we met the Crystal Maiden (see below).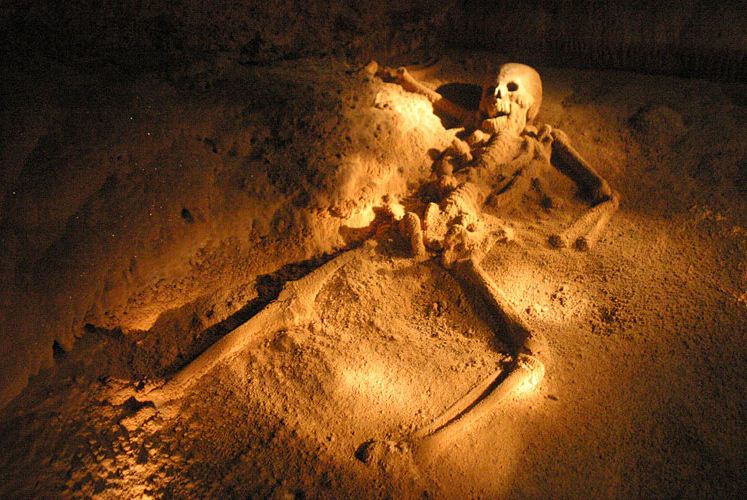 Unfortunately, photography was not allowed on this trip.  The photo above was taken from Wikimedia Commons.
The ATM cave was a great way to end our stay in Belize.
Next stop…Guatemala!