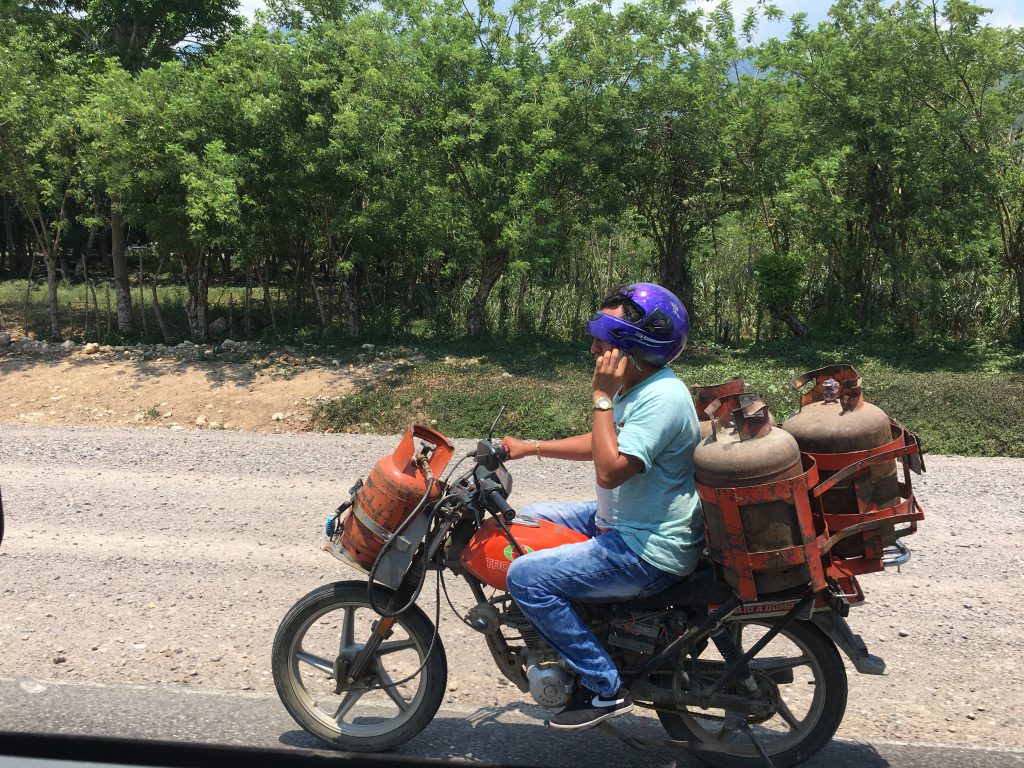 We crossed from El Salvador to Honduras early on a Sunday morning.
On approach this appeared to be brilliant timing as the border was very quiet.
We were checked out of El Salvador and cancelled our import permit for the truck in about 15 minutes (maybe a new border crossing record).
Within another 15 minutes we had slid right through Honduras immigration.
3 of 4 steps down within half an hour.
This is amazing!
Now all we need to do is import the rig into Honduras at the customs office.
3rd in line, not bad.  Here we go.
…And then, the only guy behind the counter notices us, stops what he's doing and comes out from behind the window with a very concerned look on his face.
He proceeds to tell me (I think) that it is Sunday and he is working alone today and that he does not have any Temporary Import Permit forms for our vehicle.
Hmm … what does that mean?
Spending all day and then sleeping in the dusty customs parking lot in no mans land between El Salvador and Honduras doesn't sound like a great deal of fun and we try to convey that to our new friend.
He seems to understand and calls a young man over and appears to give him some instructions and then walks away to deal with the other truck drivers.
…and we wait.
After about half an hour we are not sure if he has forgotten us so we slide up to the front of the line and give him the eye. ?
Again he drops everything comes out and (we think ) tells us someone has gone to look for the forms.
…and he is gone again.
Just then the ice cream truck pulls up to the customs dock and all our problems are forgotten.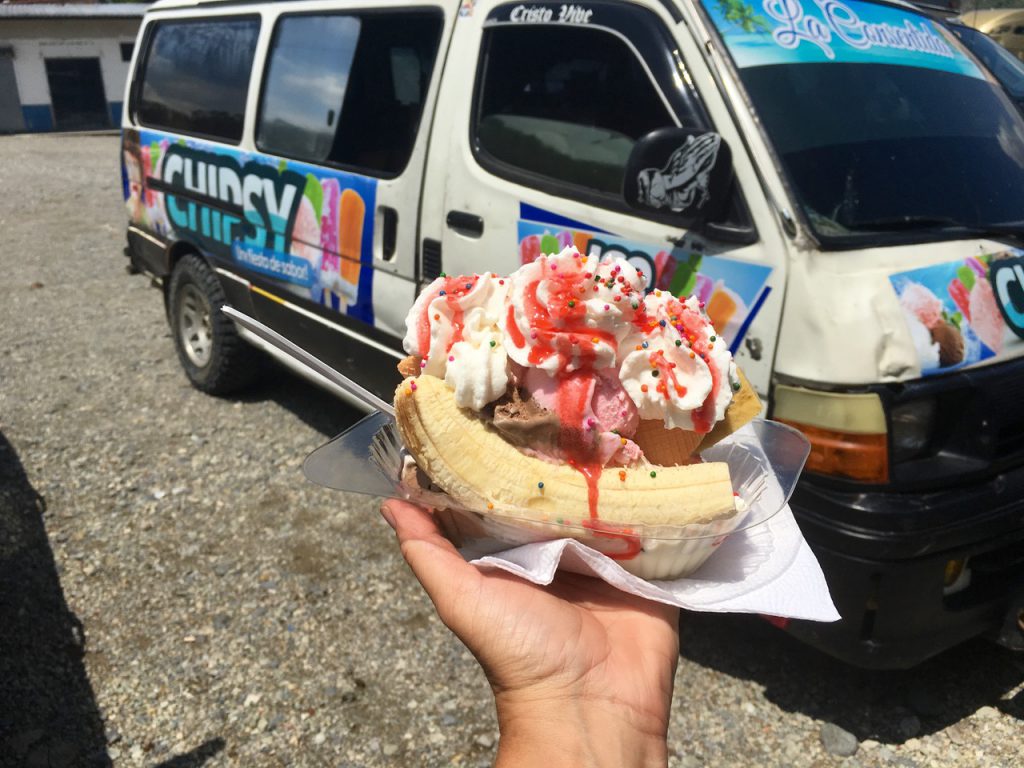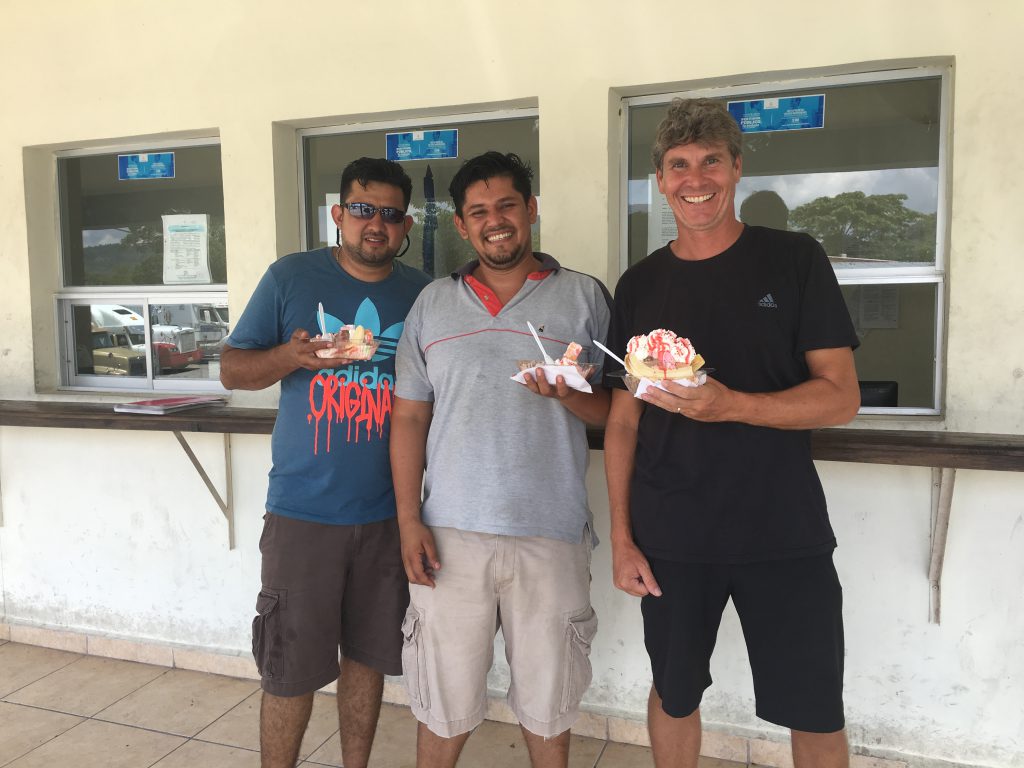 After choking down easily the biggest and best banana split I have ever eaten outside of a customs office I'm thinking maybe popping up the camper for a little parking lot nap might be a nice idea.
But my plan is interrupted by the young man from earlier pulling up on his bicycle with a stack of paperwork in his hands.
The forms have arrived.
My new friend immediately forgets the other truck drivers in line and starts to work on our case.
The fun wasn't completely over as I don't think my buddy has done a lot of these imports but within another 45 minutes to the pleasure of the growing line of truck drivers we exchanged high fives and were on our way.
About 3 hours total. Not bad at all …considering.
From the border, we pushed all the way to Copan Ruinas (5+ hours) taking the beautiful albeit hairy highland route with our google map steering us wrong every chance it could.
However, the views were spectacular.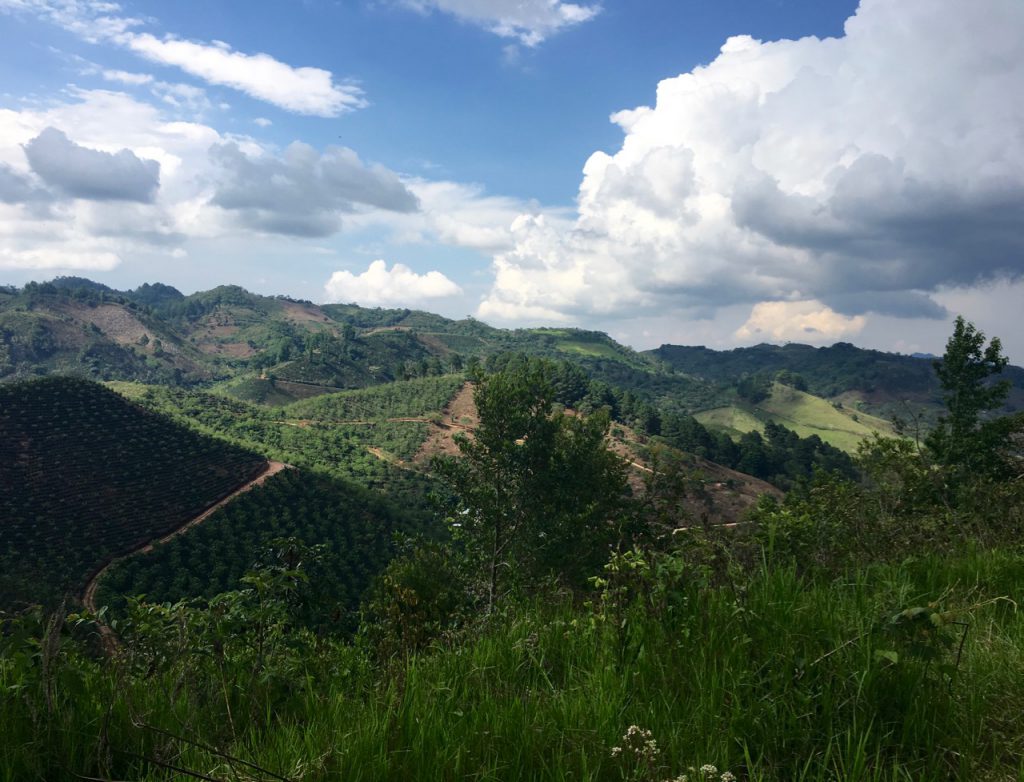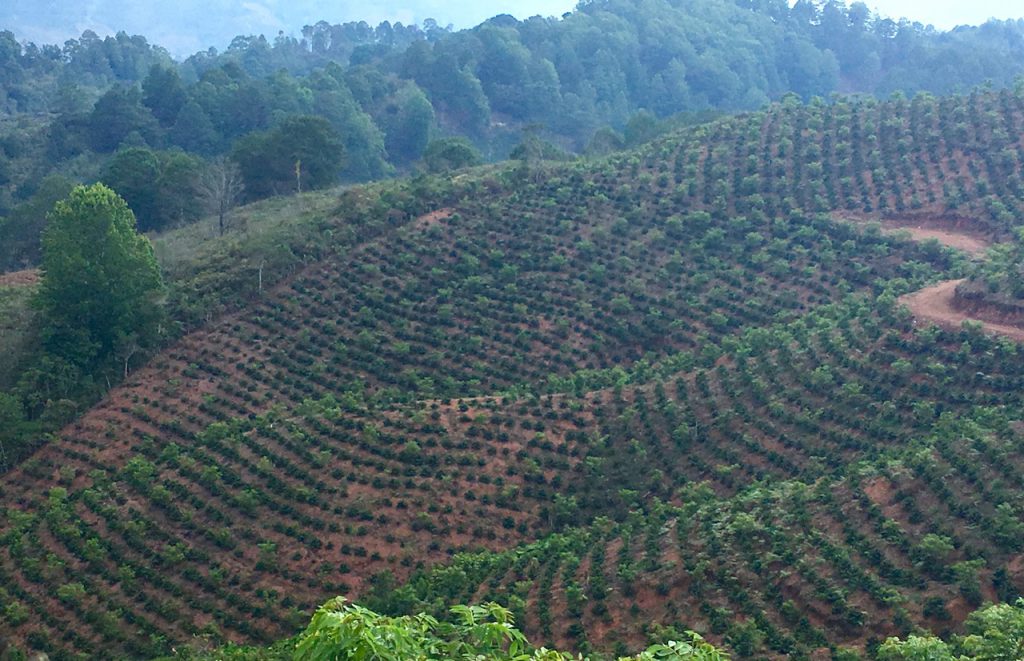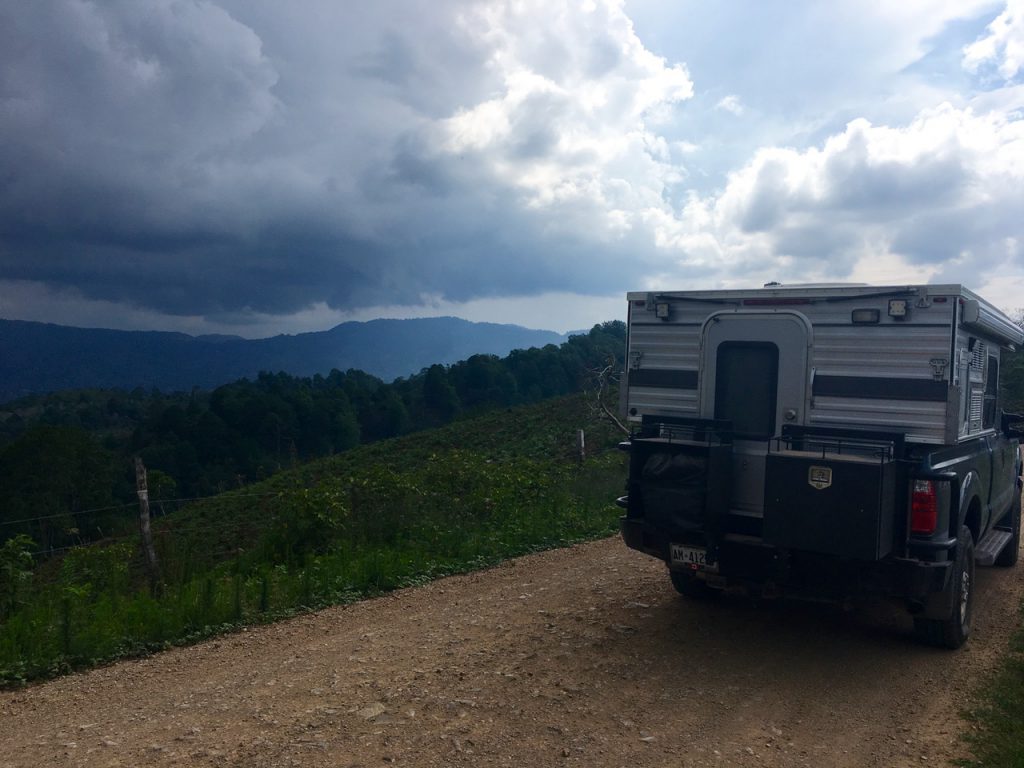 In the river we go.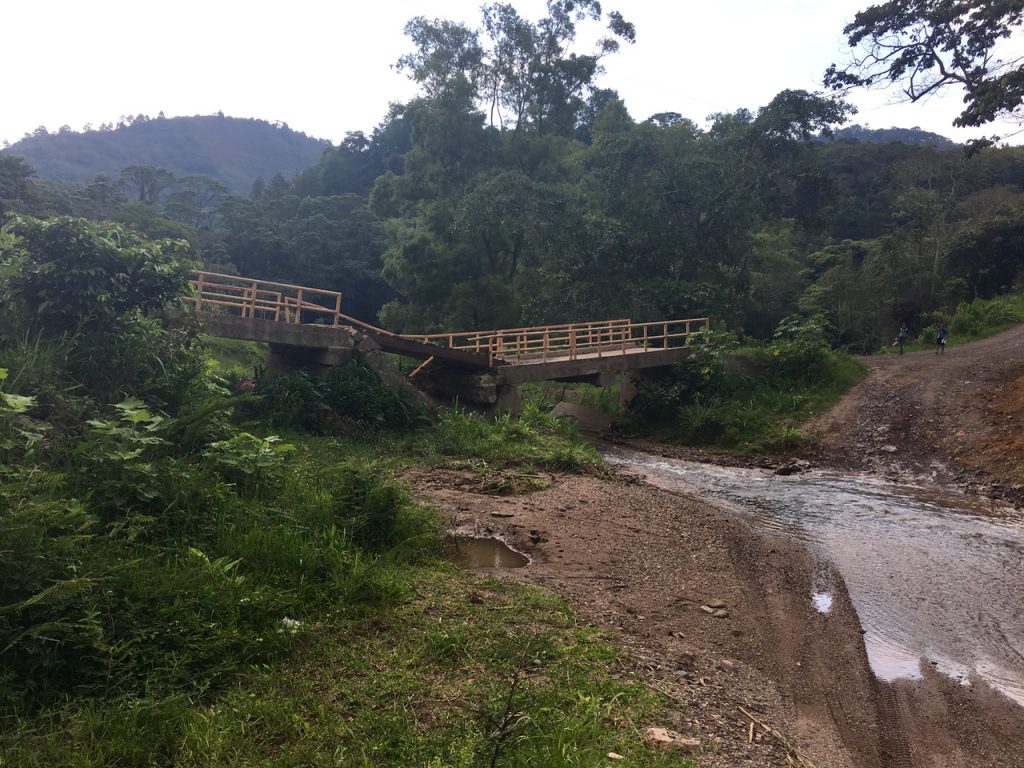 While in Copan, it was Sam's birthday so we splashed out on a B&B and went in search of grilled meat.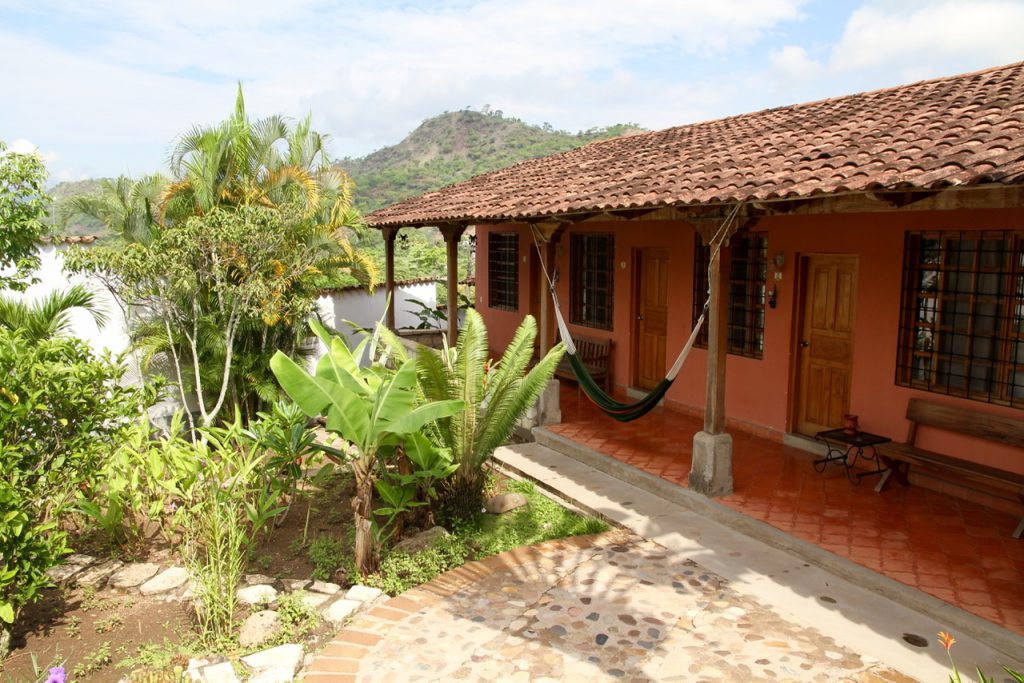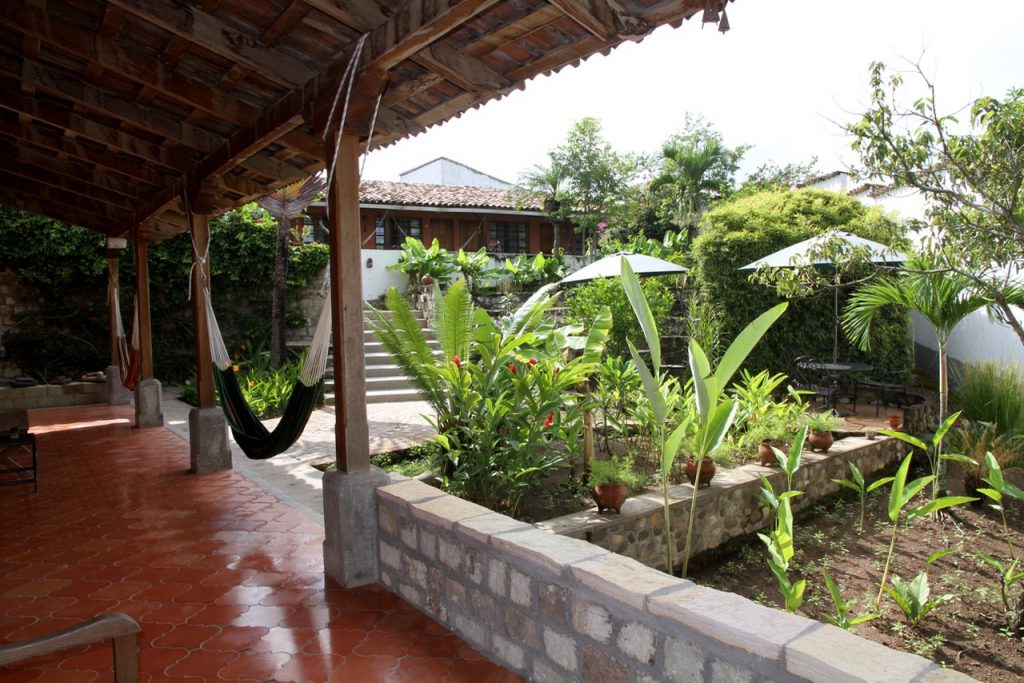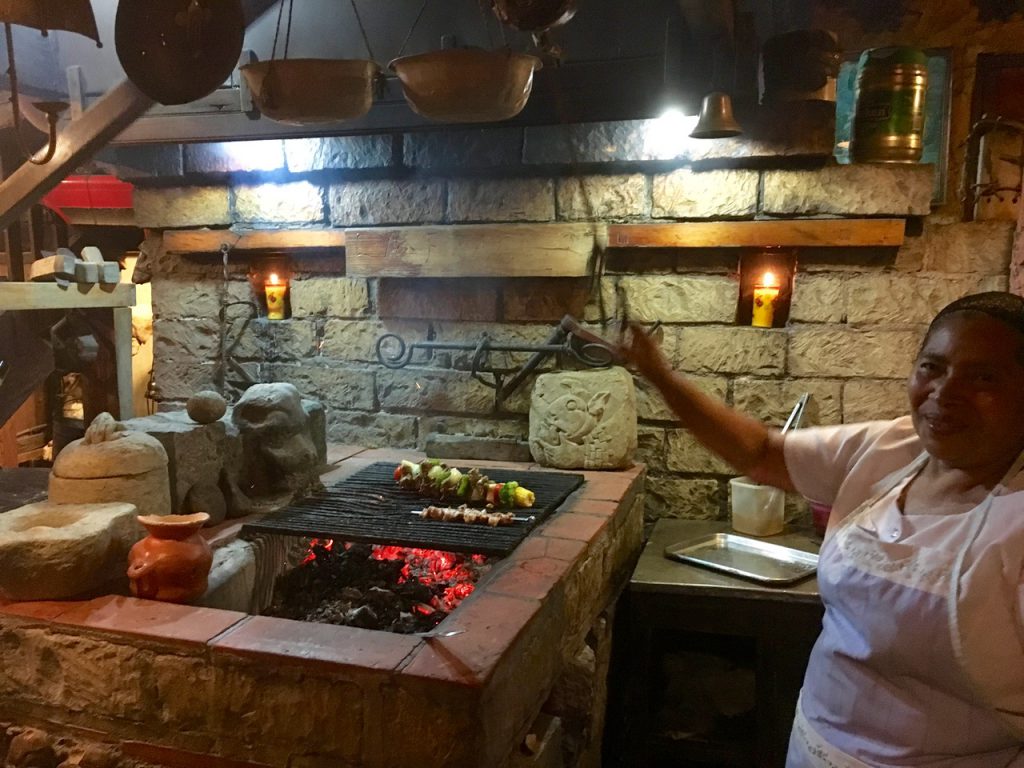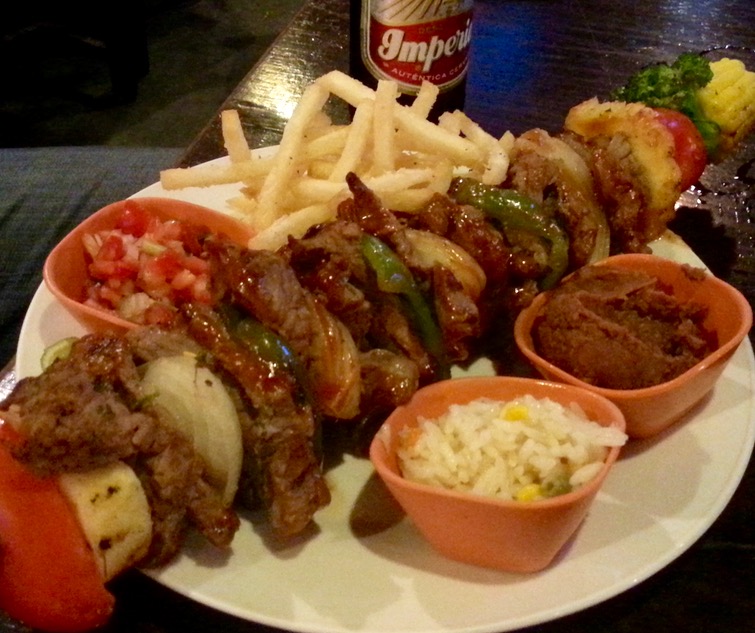 Copan is a pretty little tourist town.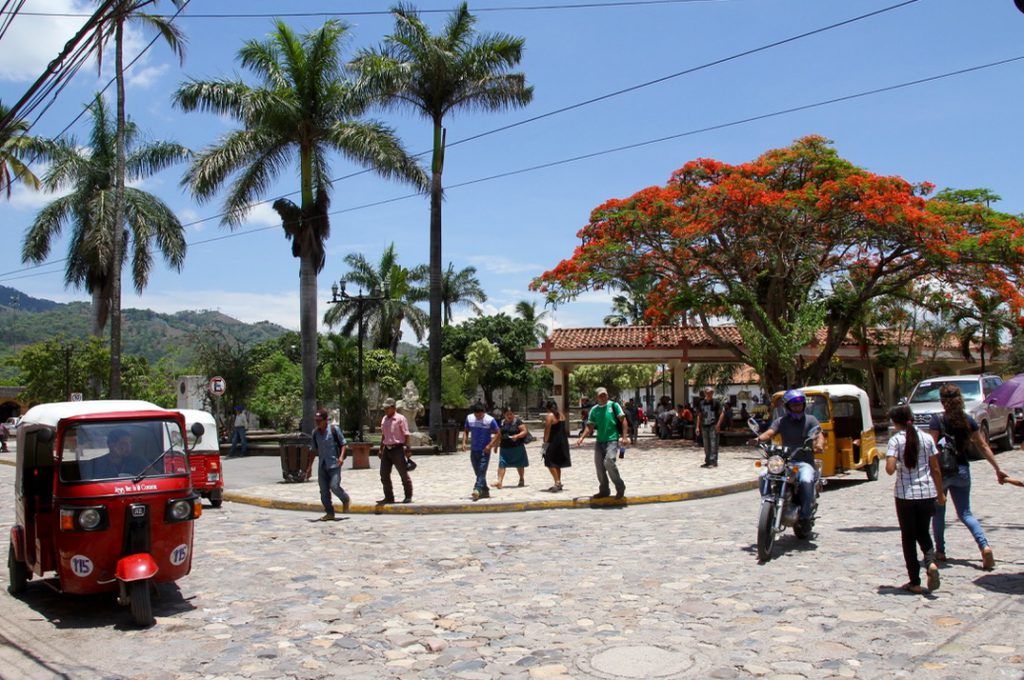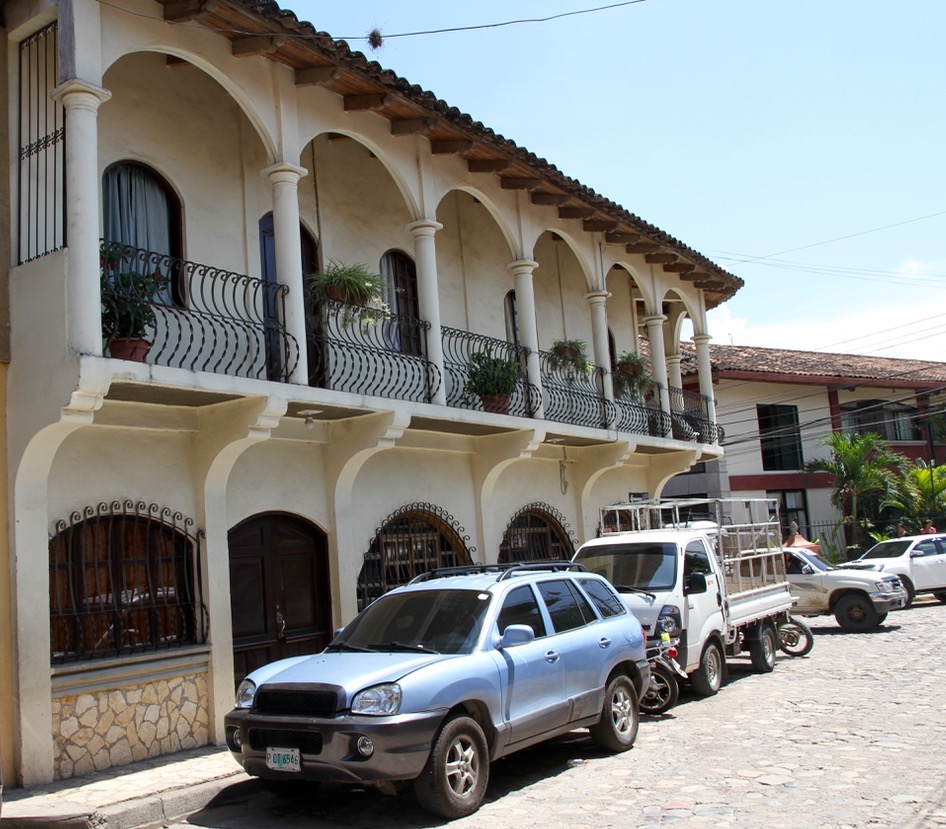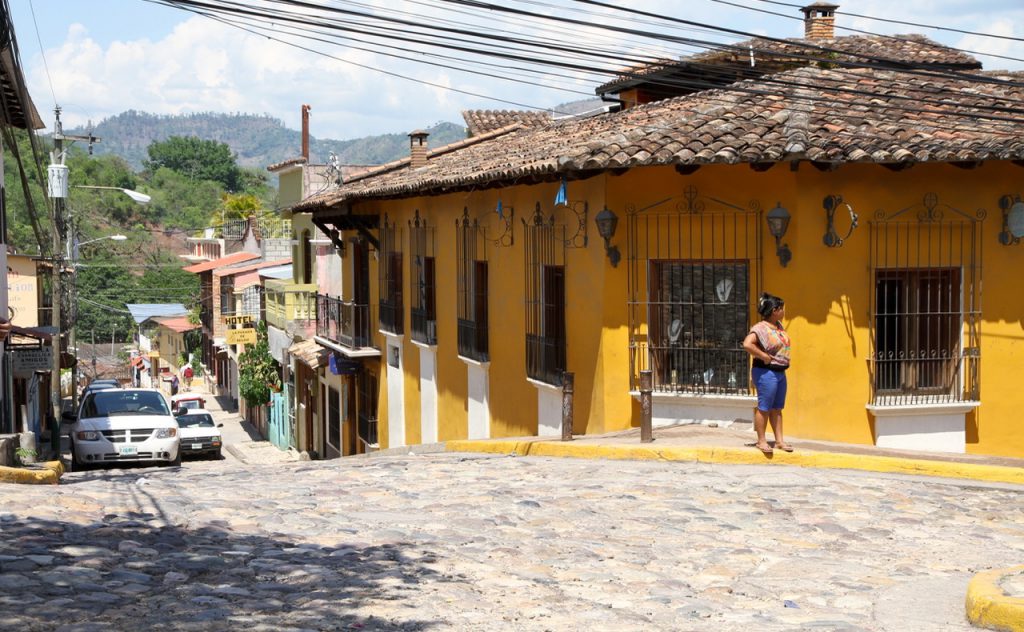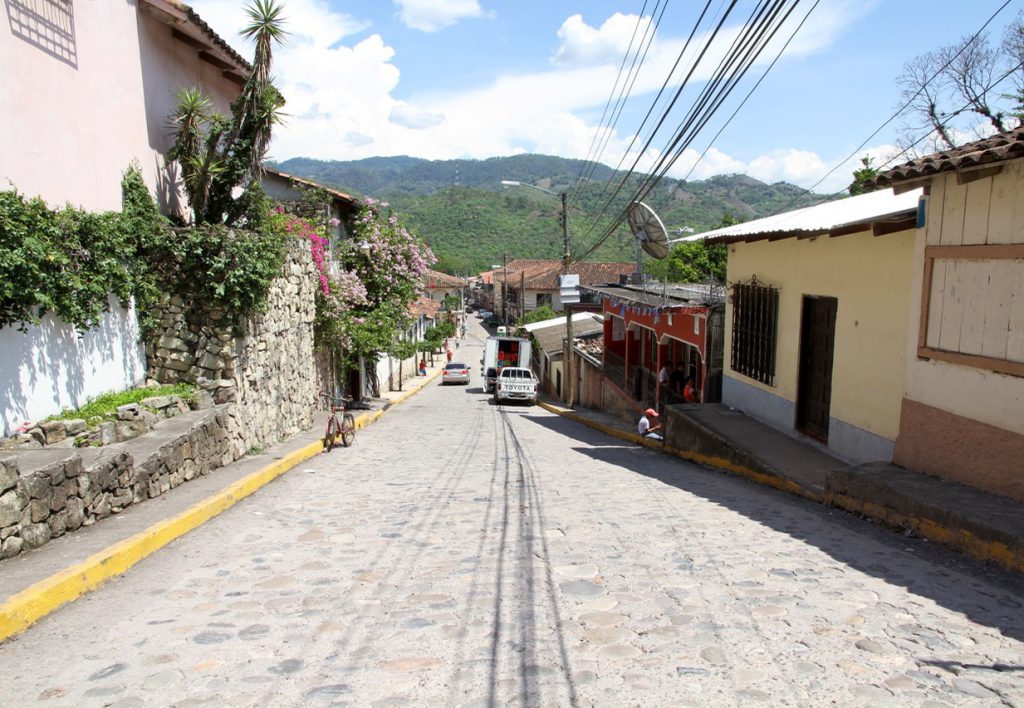 We enjoyed Casa de Cafe B&B, a few restaurants and the Macaw-filled Copan Mayan ruin site.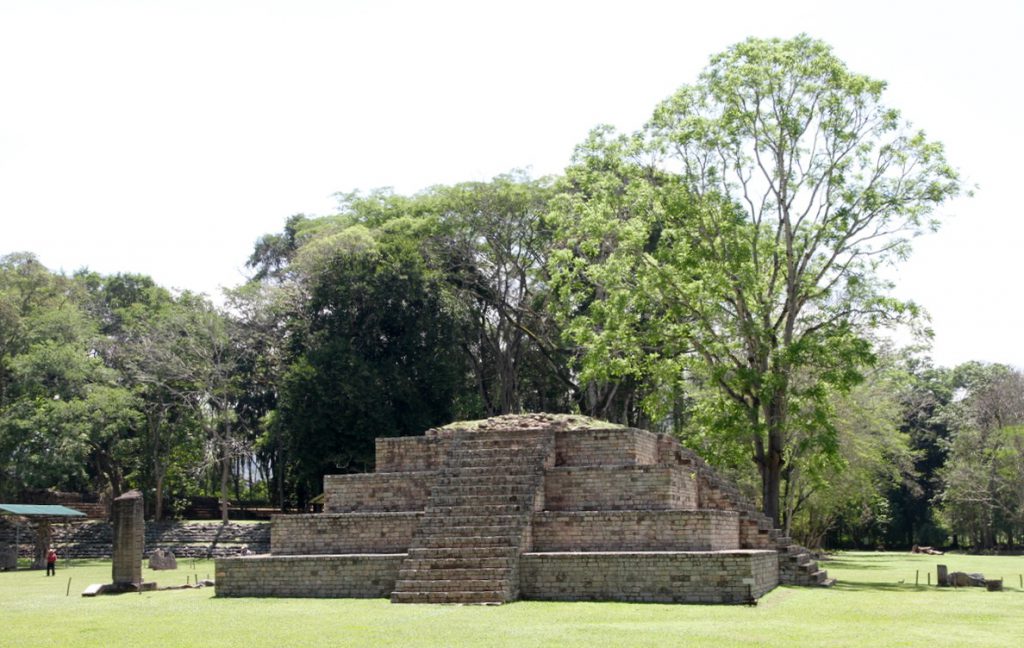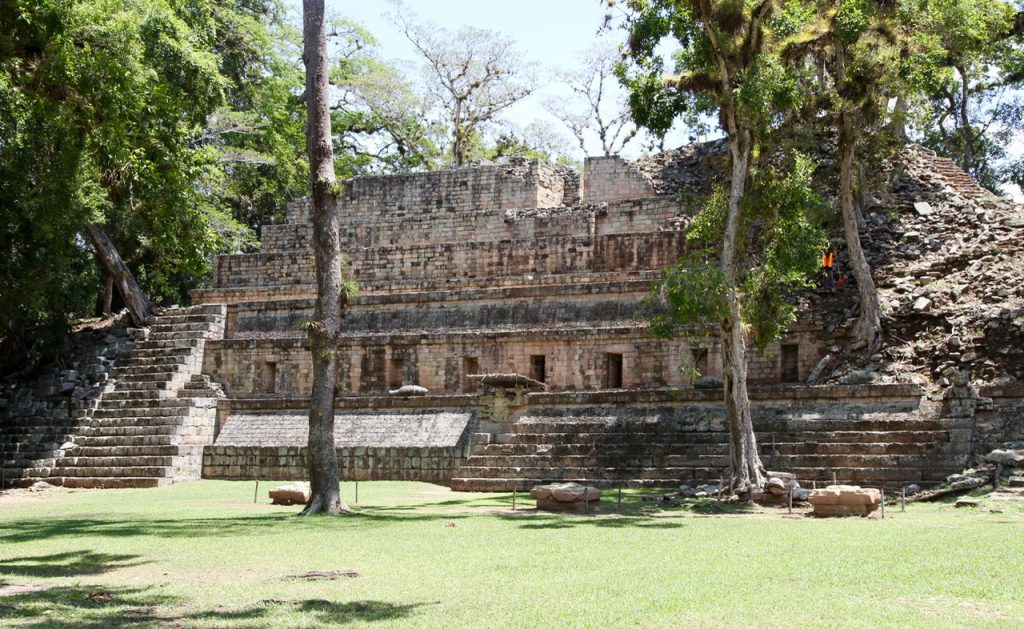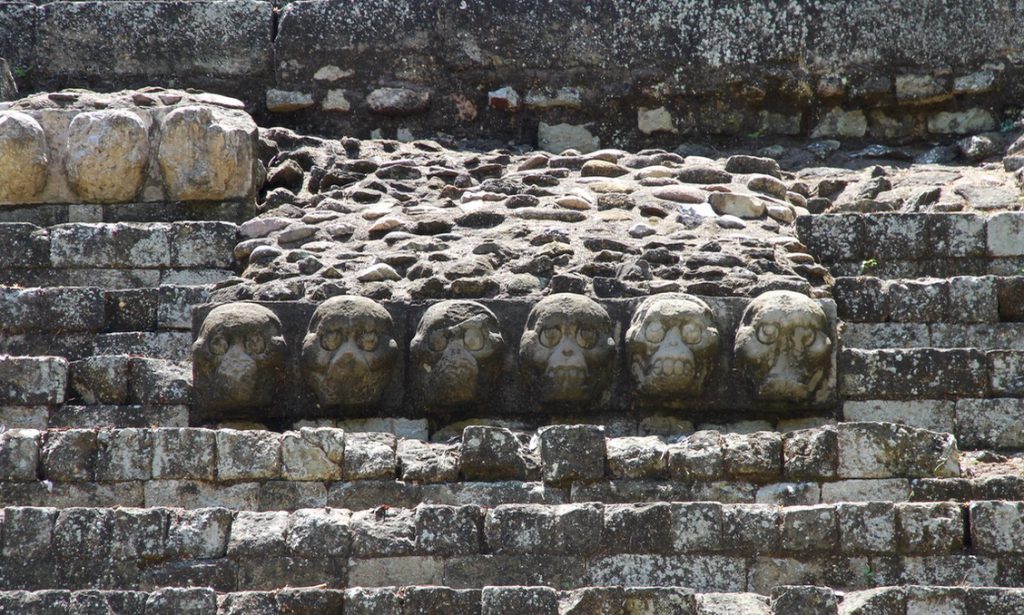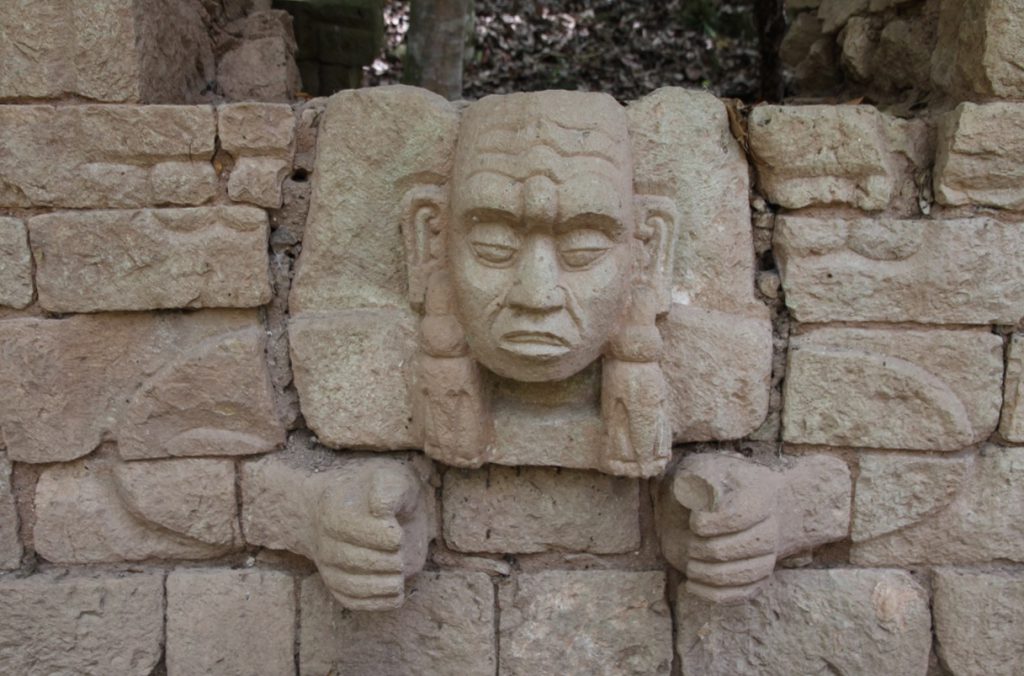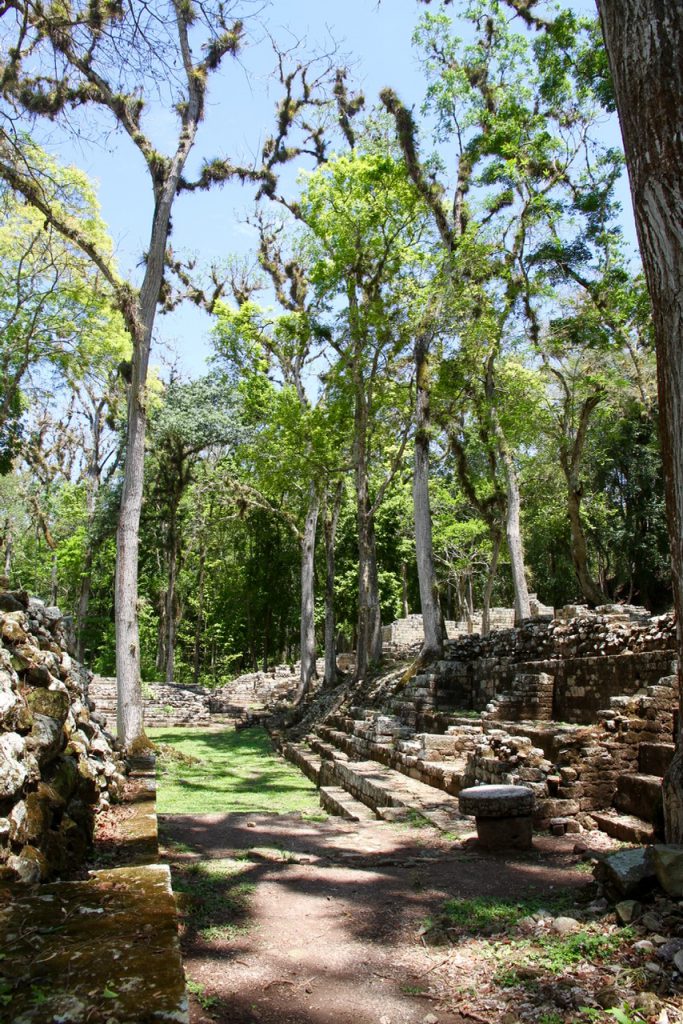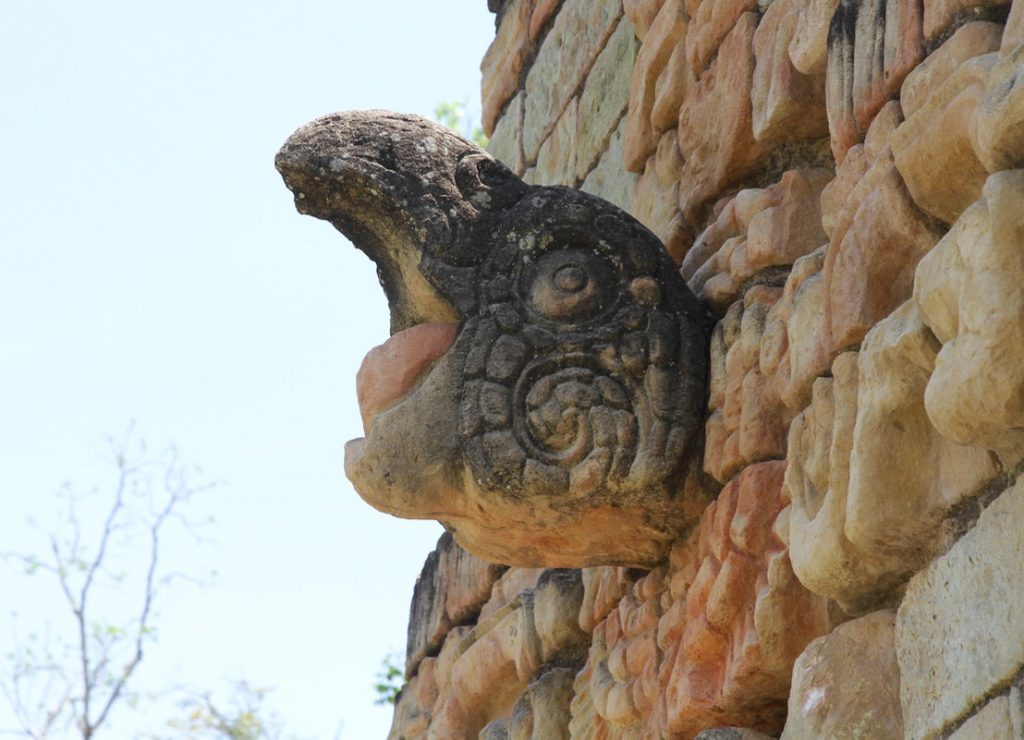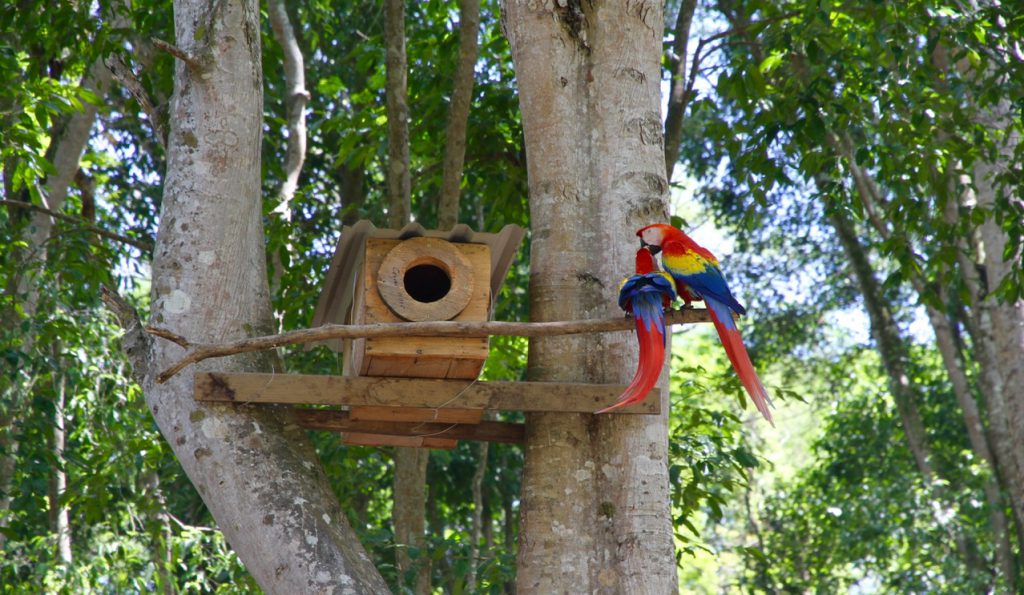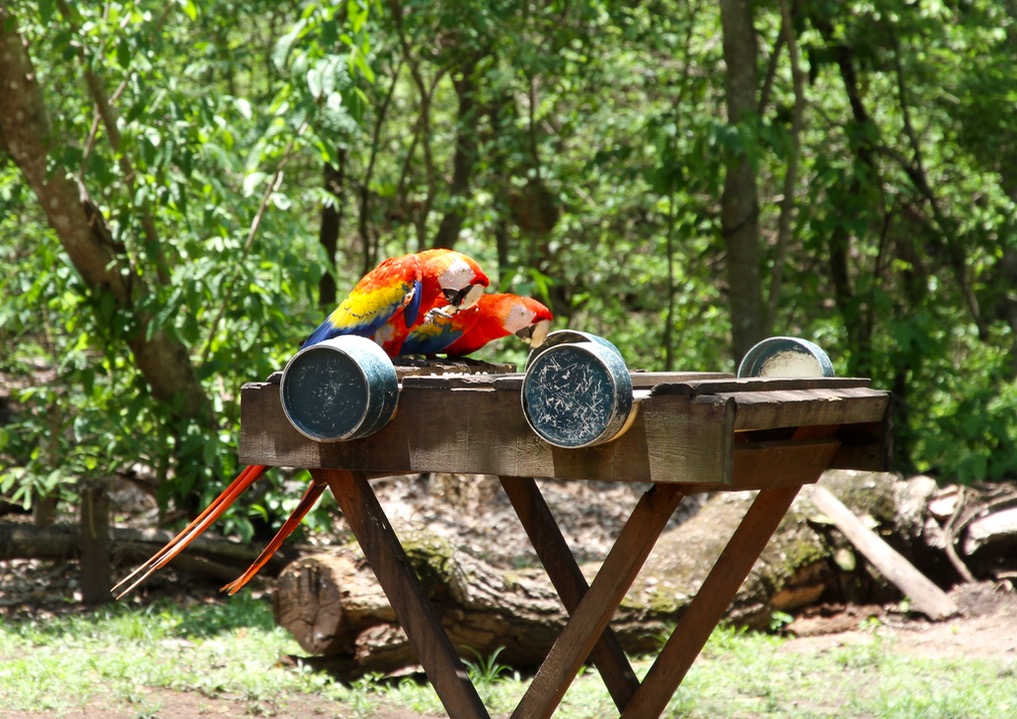 The ruins site works with the nearby Macaw Mountain Rescue and Rehabilitation Centre releasing Macaws into the ancient city where they seem to be thriving.
From Copan it was back into the jungle where we spent a few days hiking through the  coffee and cocoa plantations of BioParque Paradise near Lago de Yojoa.
We loved this place with its nature trails and natural swimming holes….and there is even a craft brewery located in a guest house a kilometre away.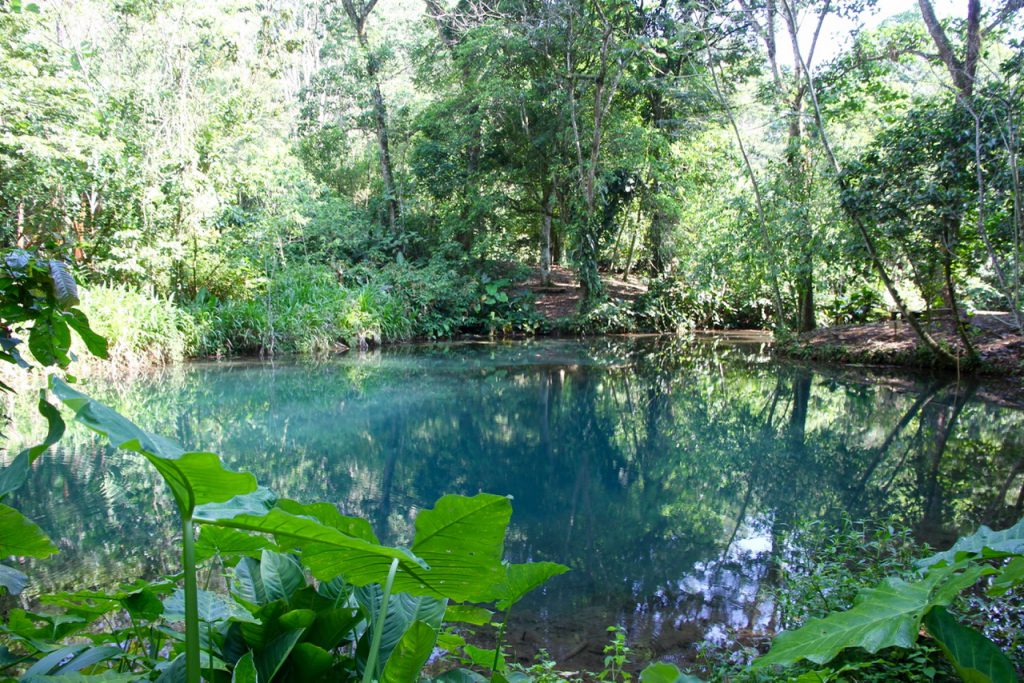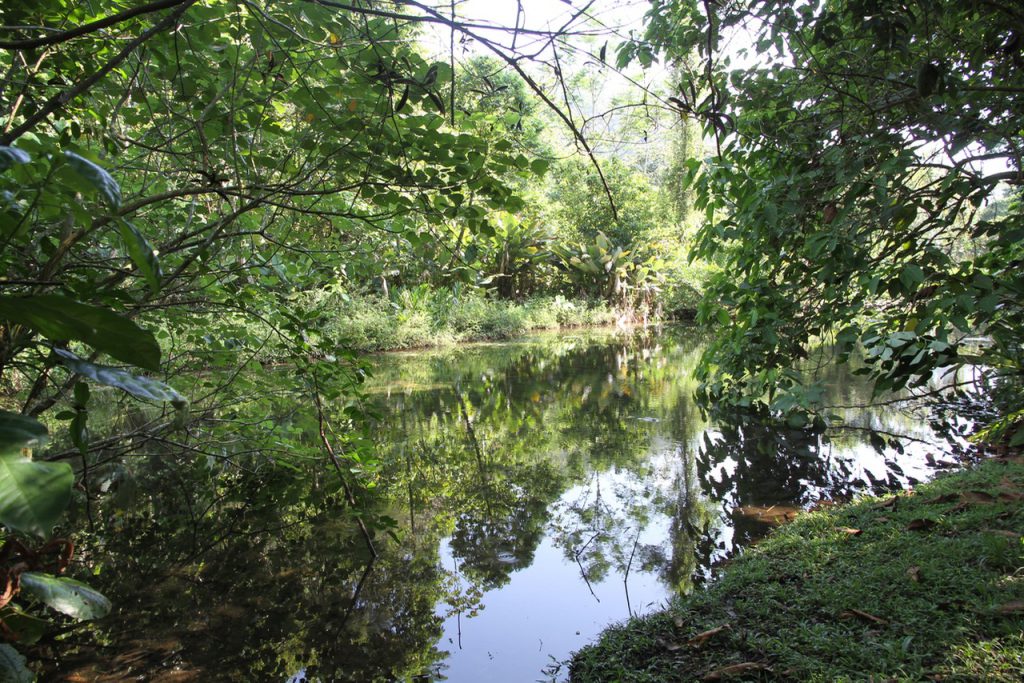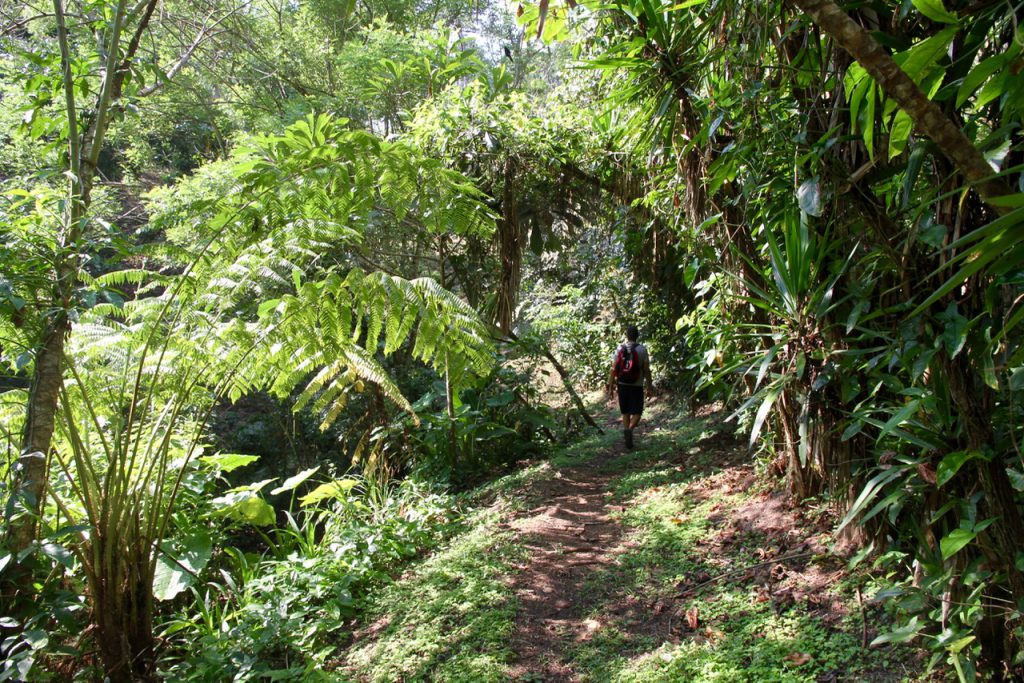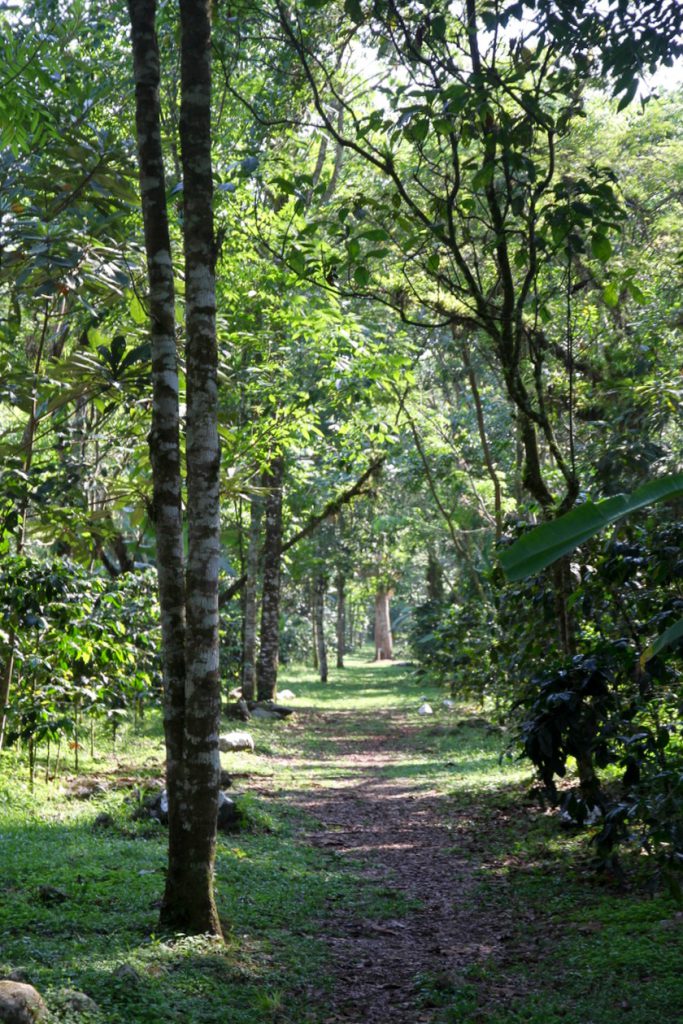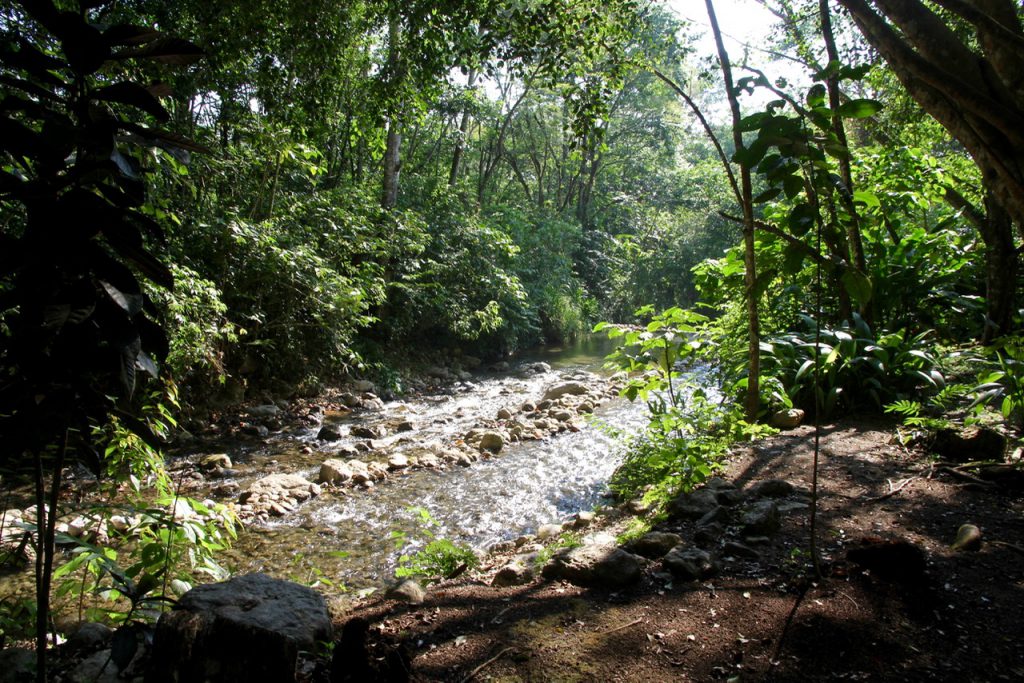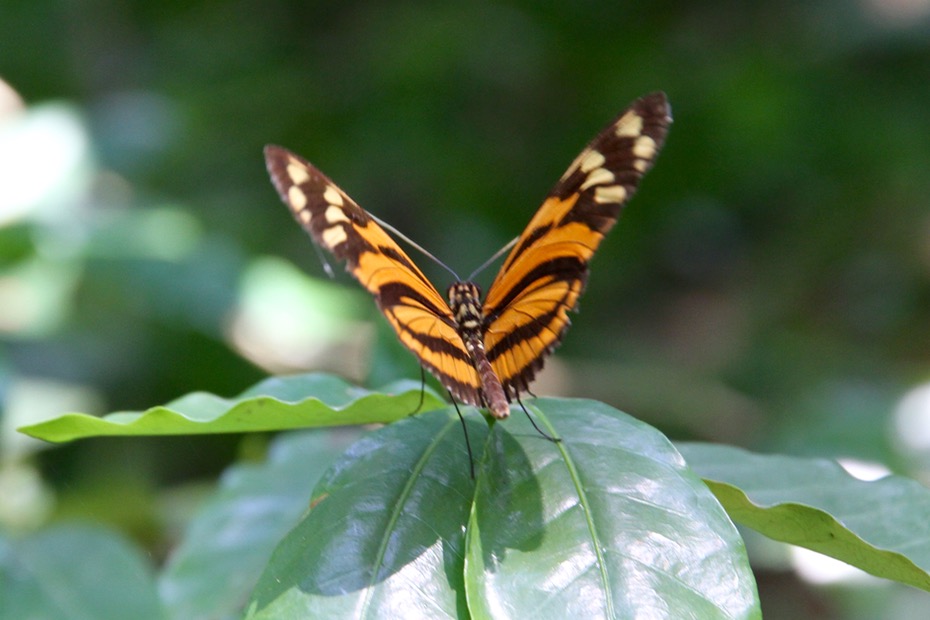 Kayaking in Lago de Yojoa.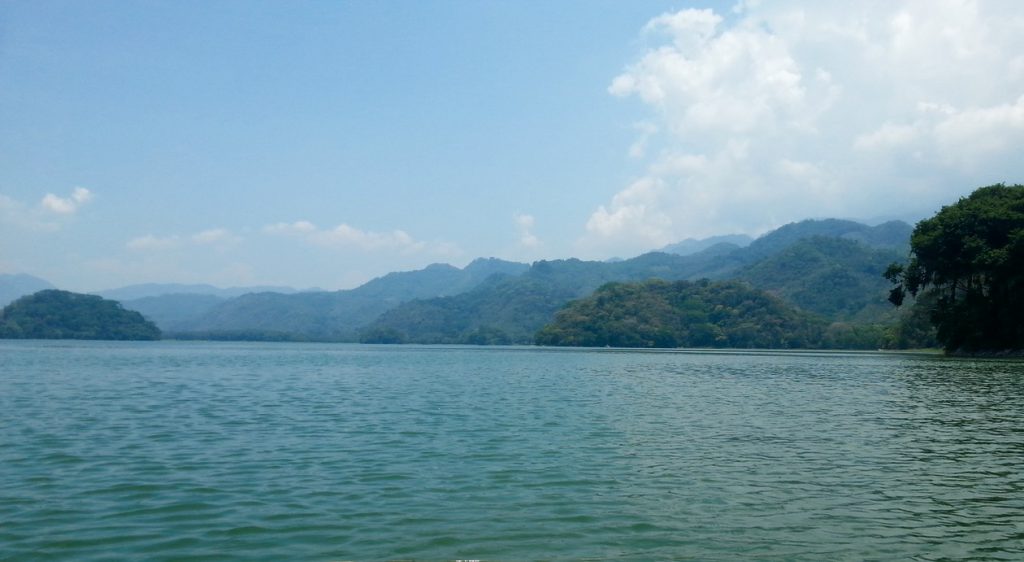 We made a quick stop to Pulhapanzak Waterfalls.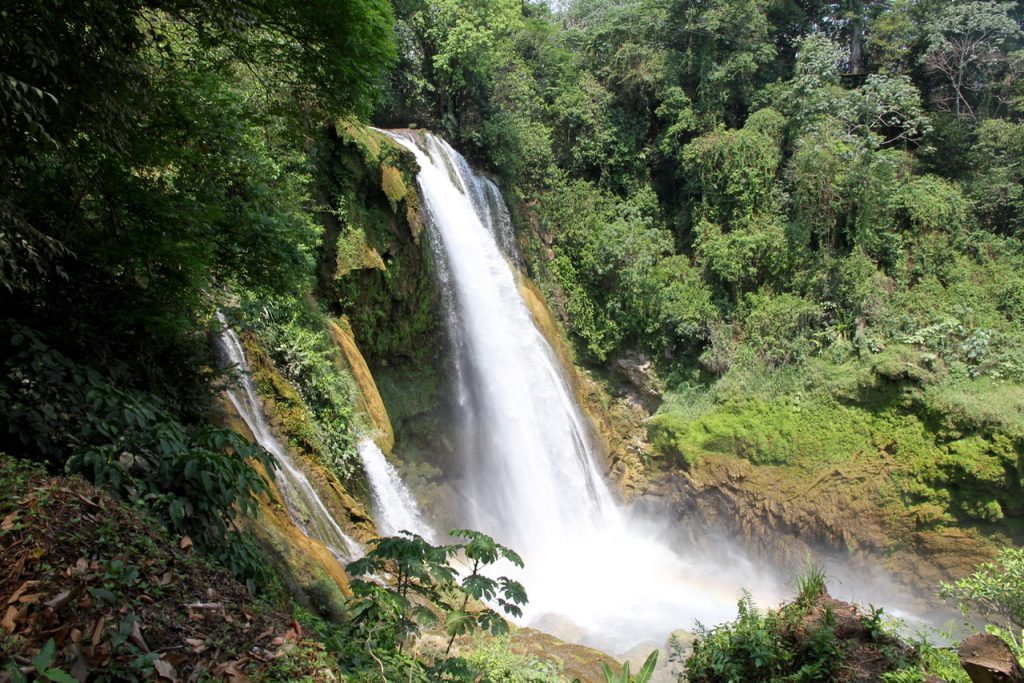 From Pulhapanzak Waterfalls, we headed to the Caribbean coast skirting the city of San Pedro Sula to reach the Carribean town of Tela.
The heat is unbelievable here but Francois' Posada del Mar on the beach was complete with a refreshing swimming pool.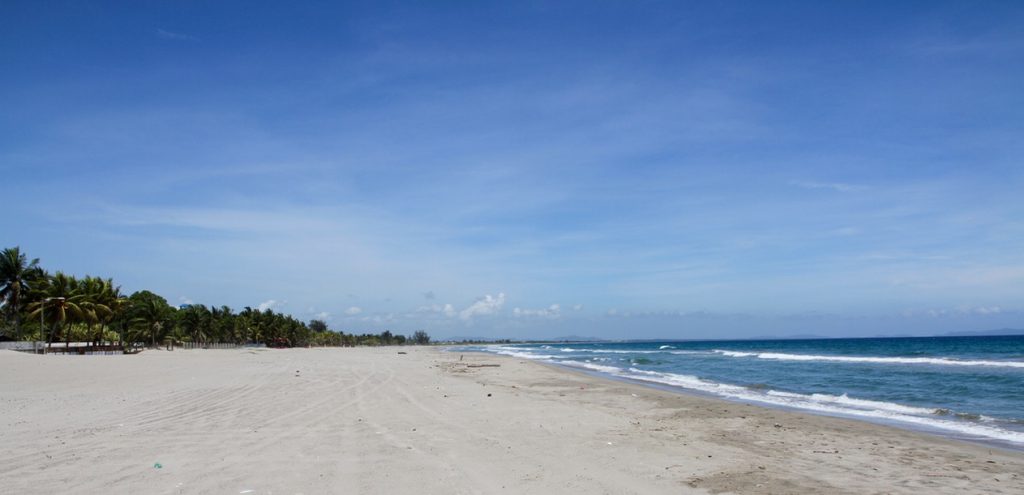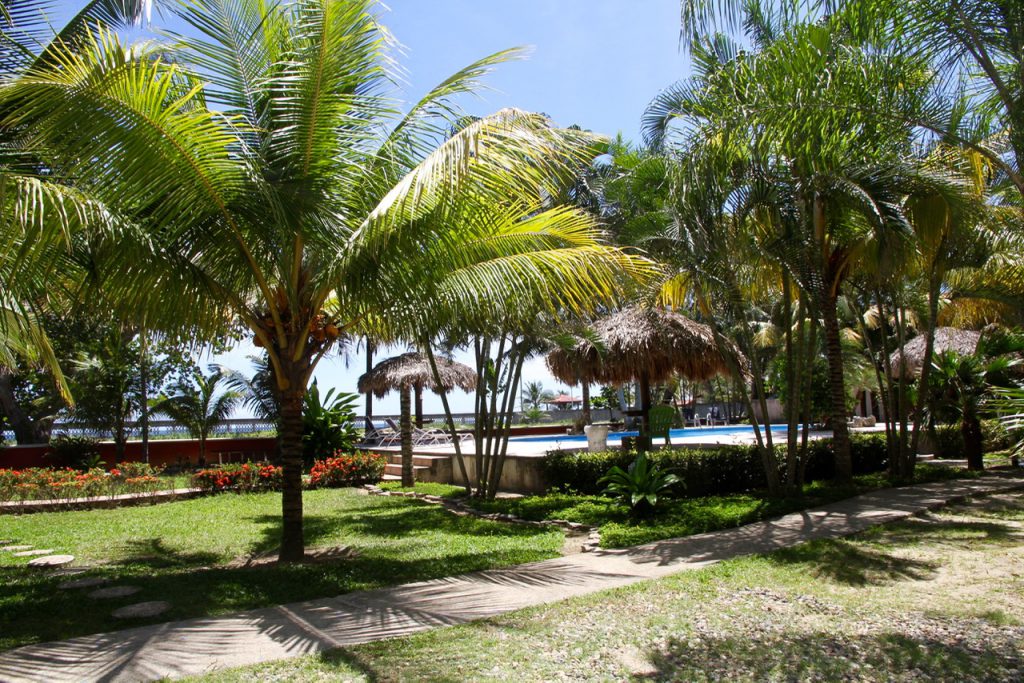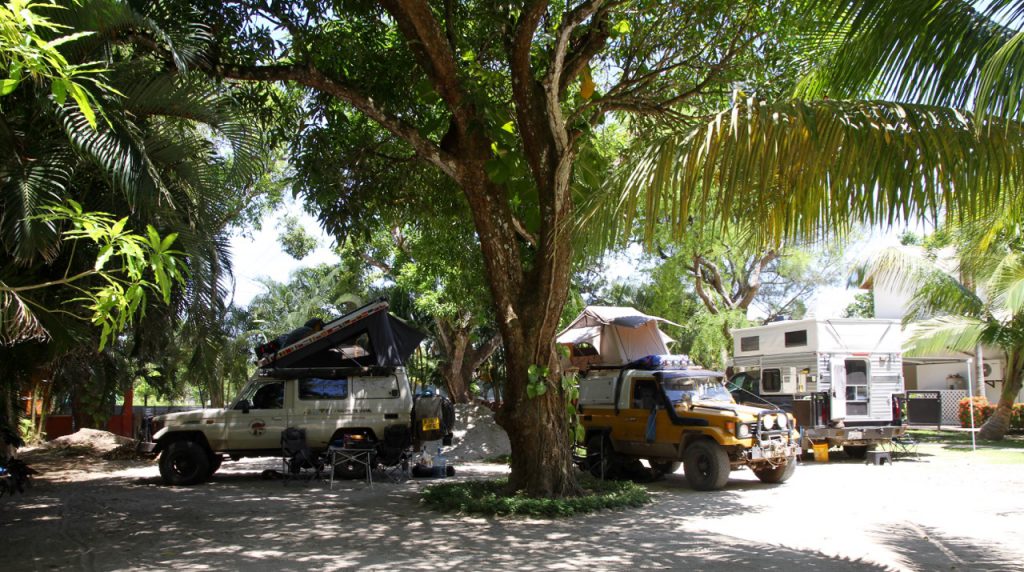 At Francois' in Tela we ran into some friends we first met in the Baja of Mexico many months ago.
Nancy, Reese, Dee and Ross (and their hound Frank) are traveling in true Off Roading Vehicles and its always fun to catch up and swap stories over Happy Hour.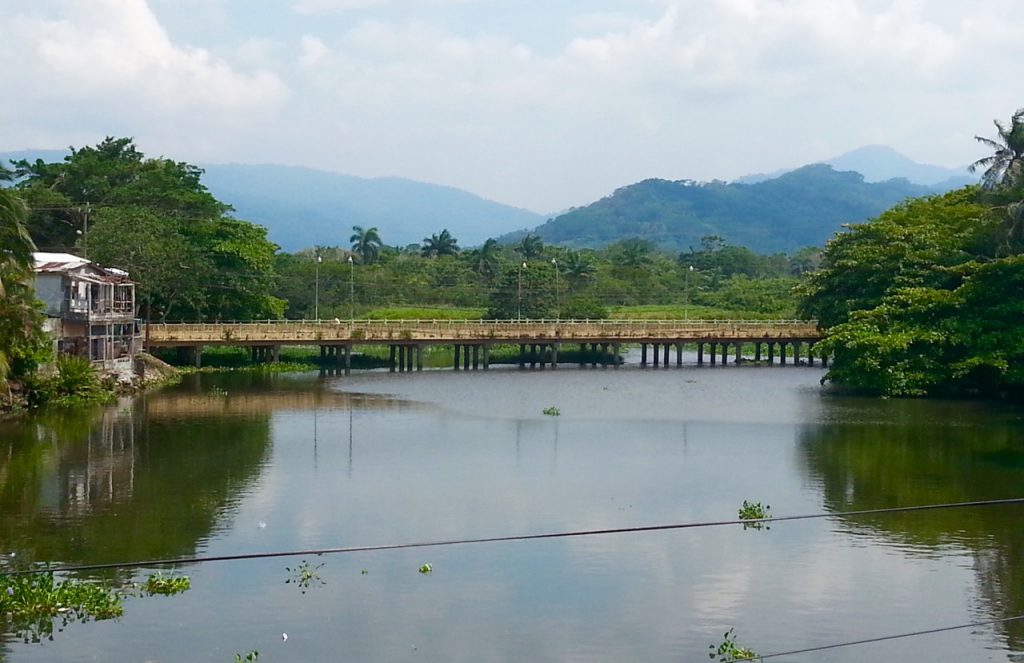 Further down the coast is La Ceiba and our jumping off point for the Pico Bonito National Park.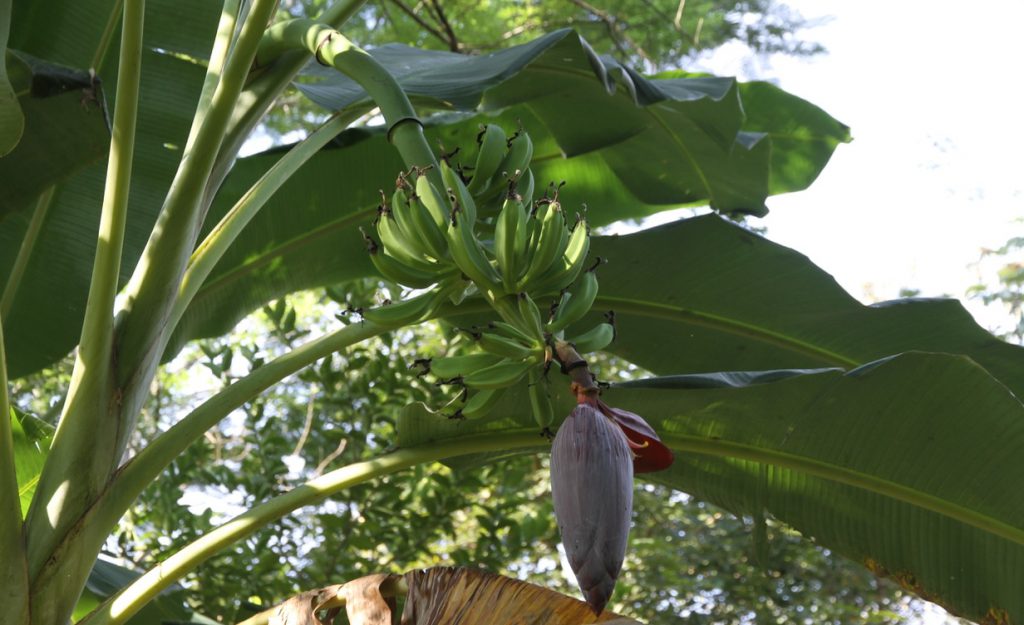 A white water rafting destination we have always wanted to visit.
As the rainy season has just started on this side of the country the water level wasn't exactly class V but it was pretty good and we had a great day rafting and canyoning.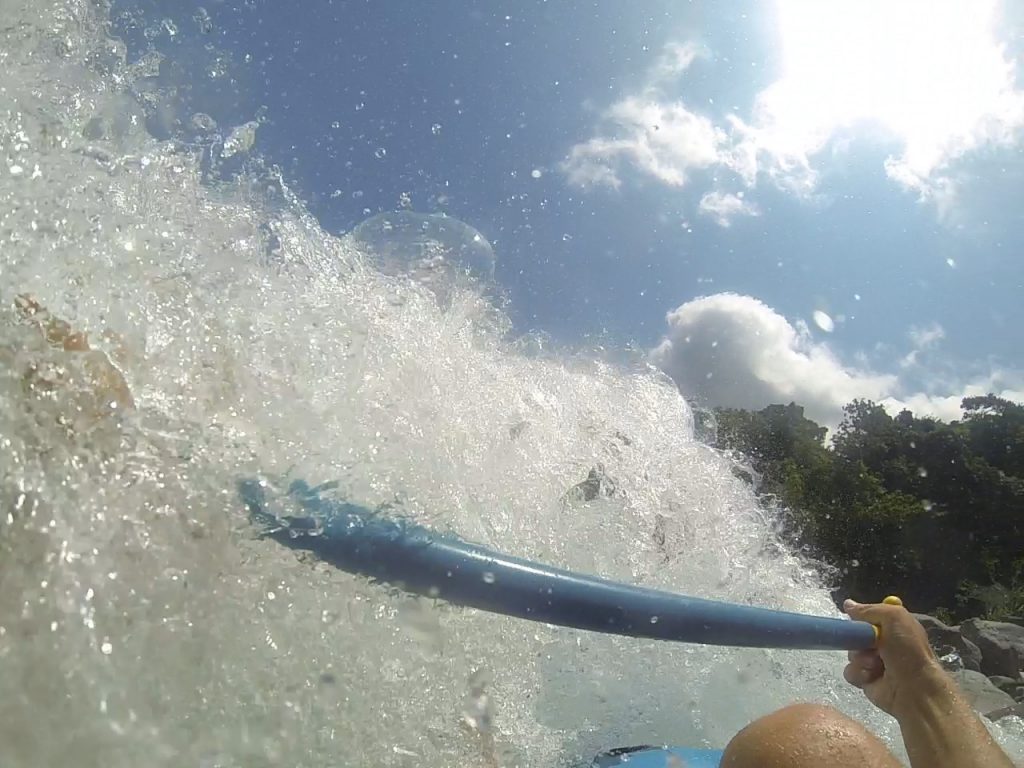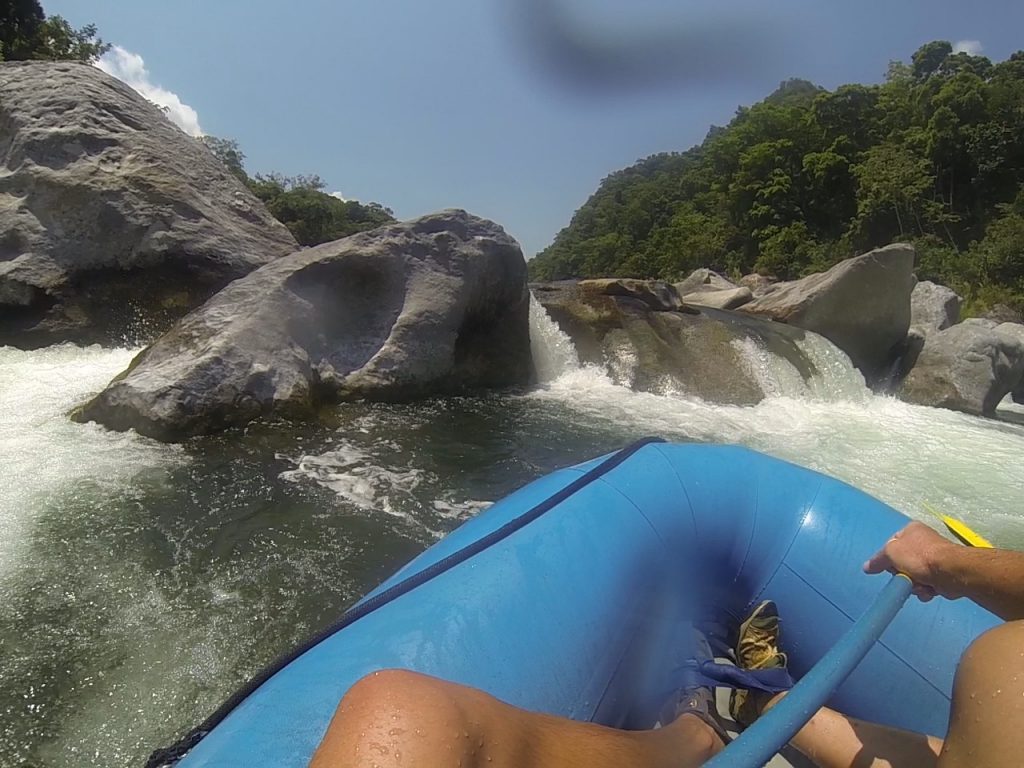 After Pico Bonito we turned back towards the west continuing on our loop of Honduras, back up and over the mountains through rural farming communities.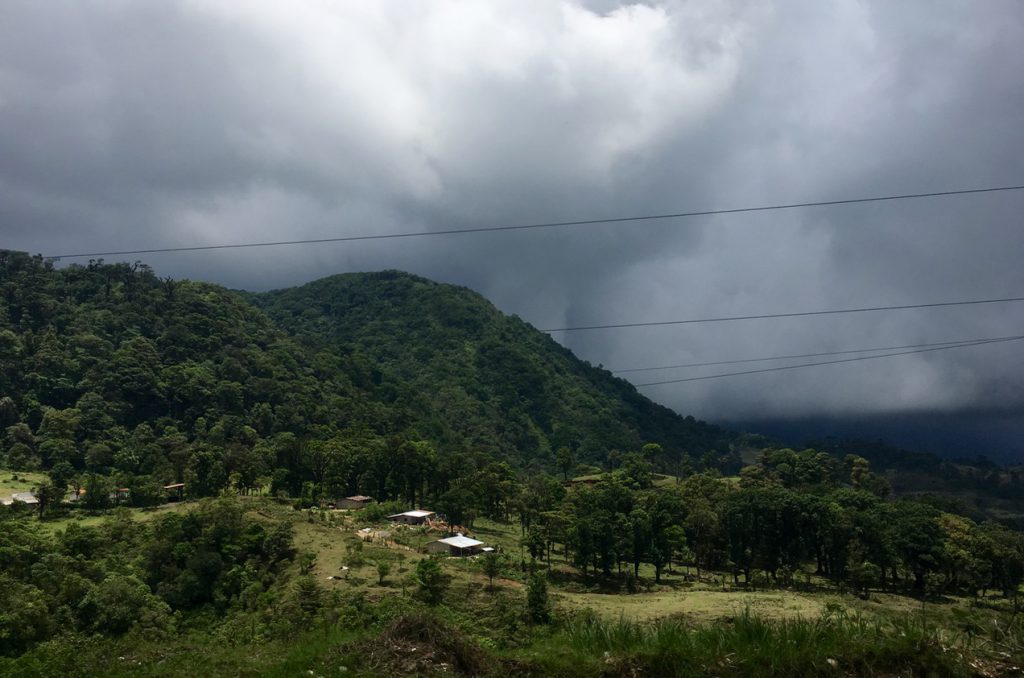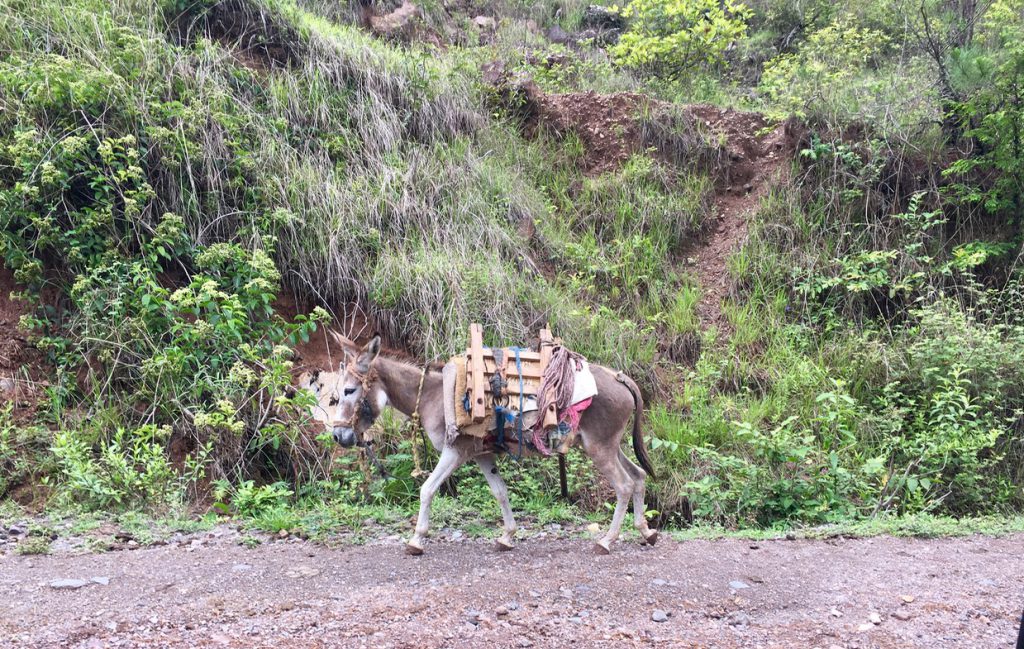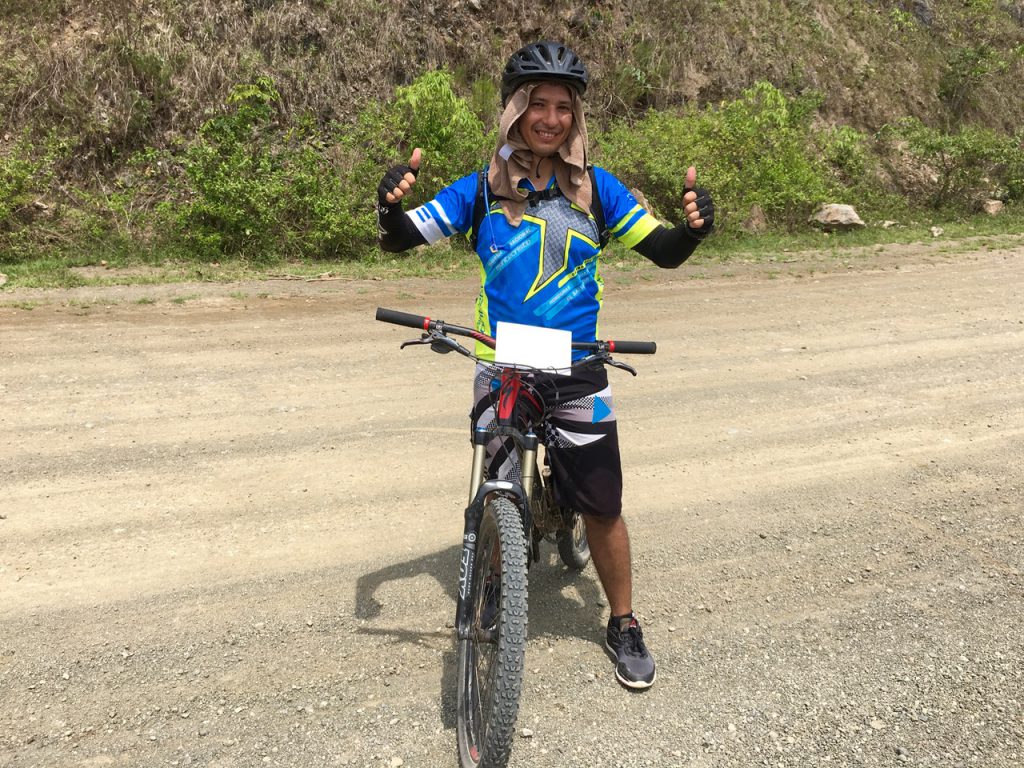 We stopped to chat with this fella who was part of 20 cyclists completing a Pacific to Atlantic biking event.
This is a lightly traveled part of the country and one where a couple gringos in a big blue truck and camper turned more than a few heads.
Lots of smiles, whistles and thumbs up greeted us as we worked our way through the countryside.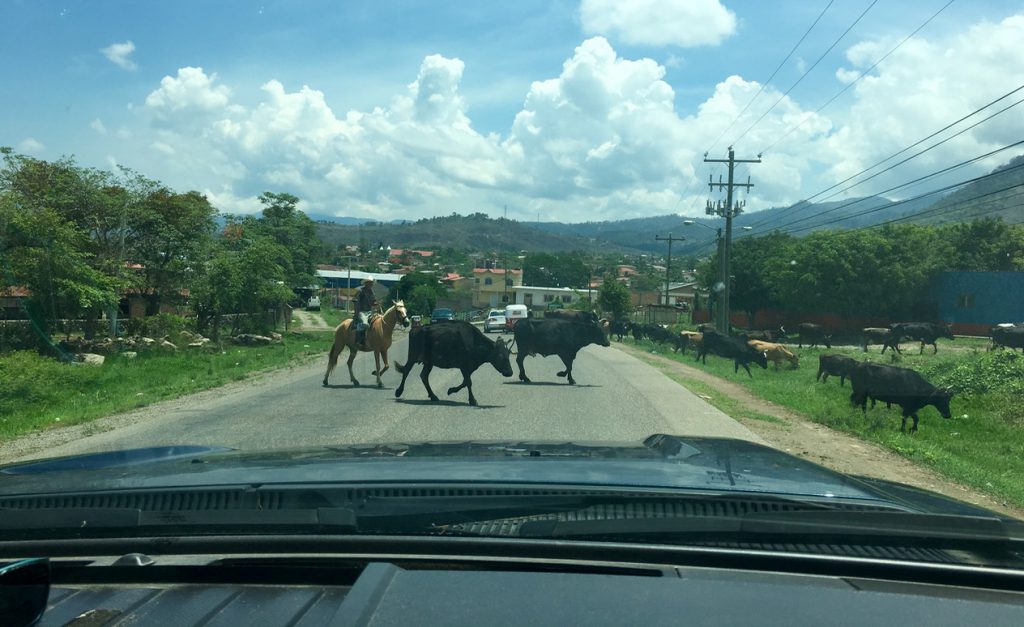 Cattle on the road has been a fairly regular occurrence throughout our trip but Honduras took it to a whole new level.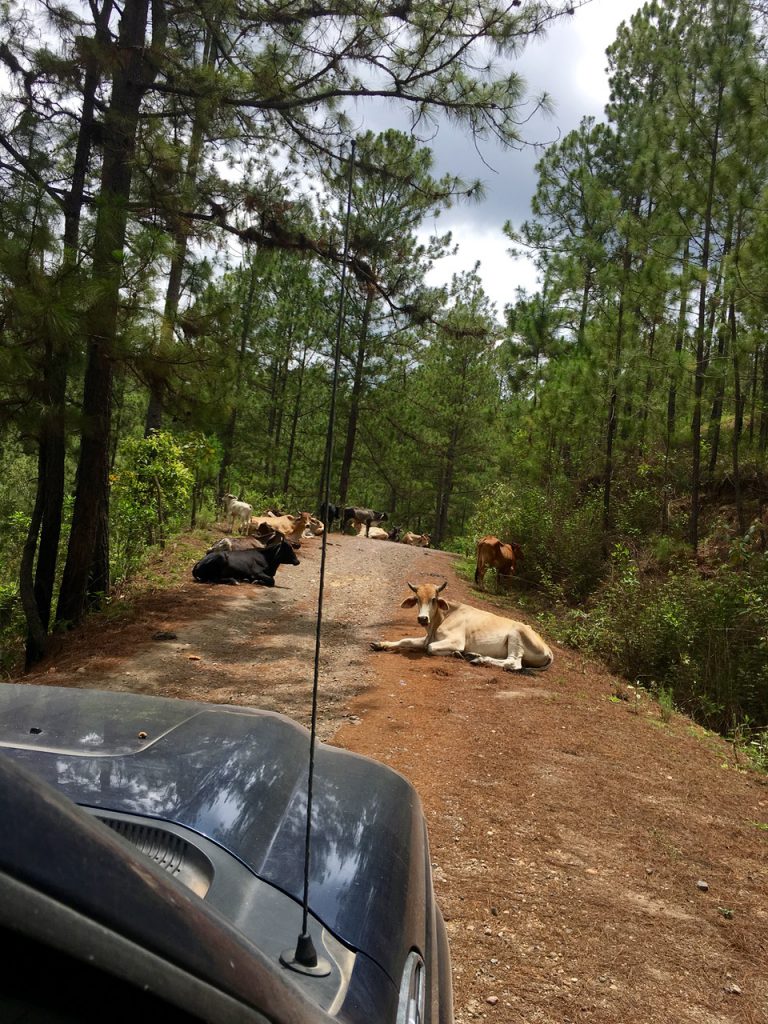 We put the rig through her paces climbing the 14 km trail up to the Parque Nacional La Muralla where Pedro, the caretaker, took us on a muddy jungle hike.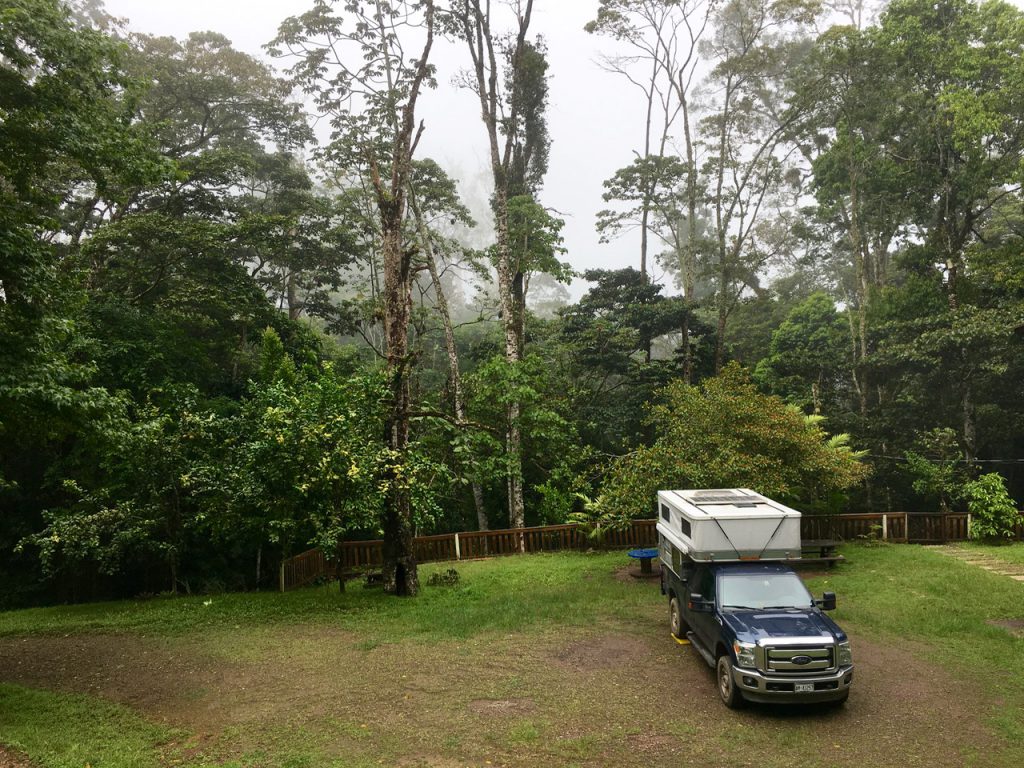 With rainy season rolling in quickly, we made it to our campsite just in time before the days big downpour.  With lighting crashing all around our little tin and canvas camper, it poured all night long.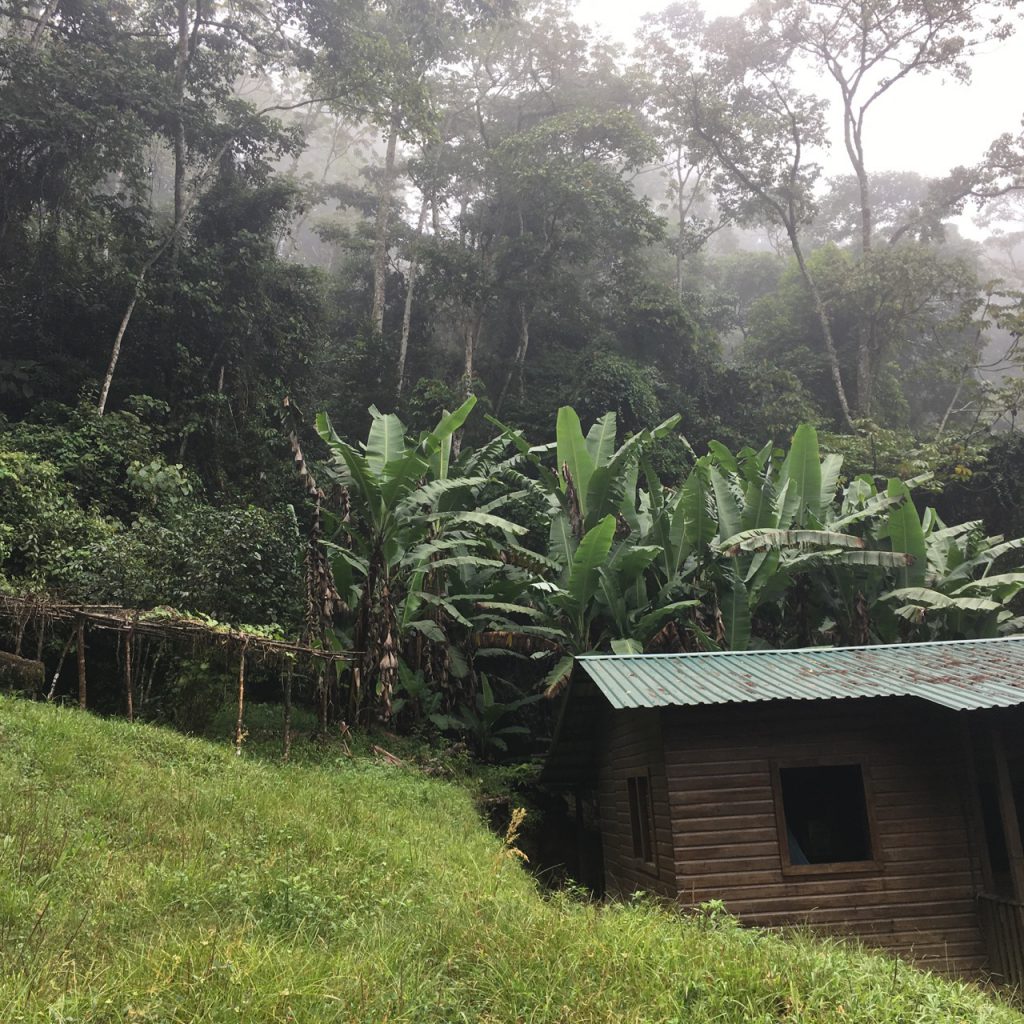 Driving out of here will be a challenge.
But first, a hike in the jungle.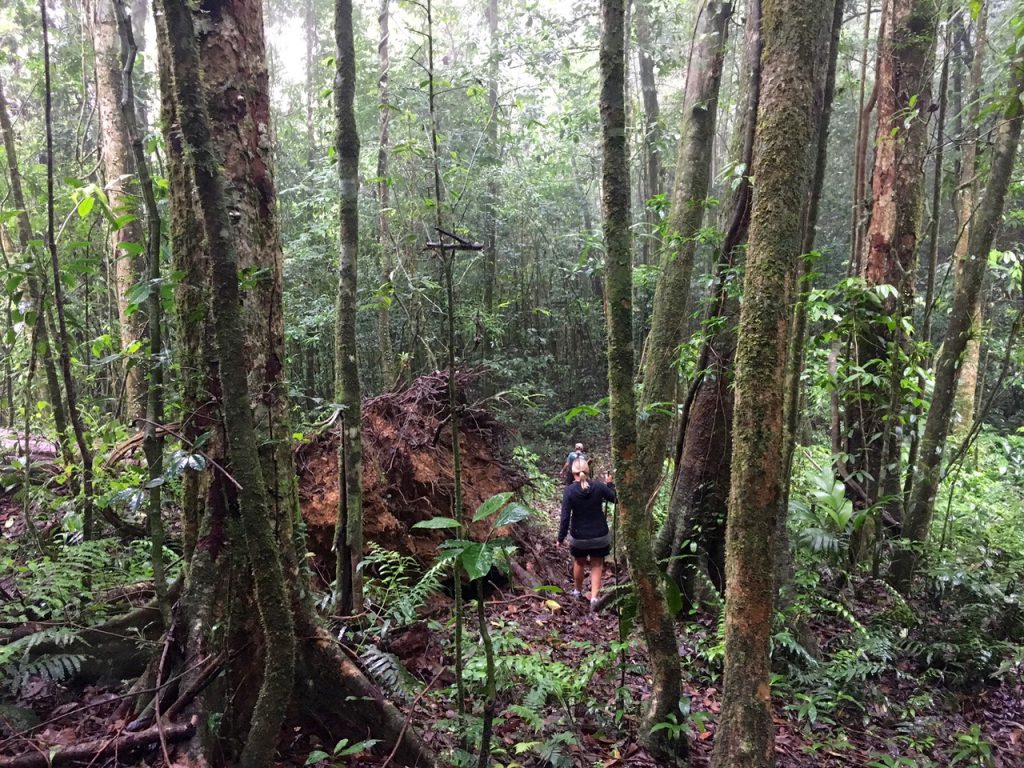 Then back in the truck with our buddy Pedro hitching a ride to town.
The mud wasn't too bad once we left the top of the mountain but at least 20 trees had come down across the road in the storm so Sam and Pedro were busy clearing a path.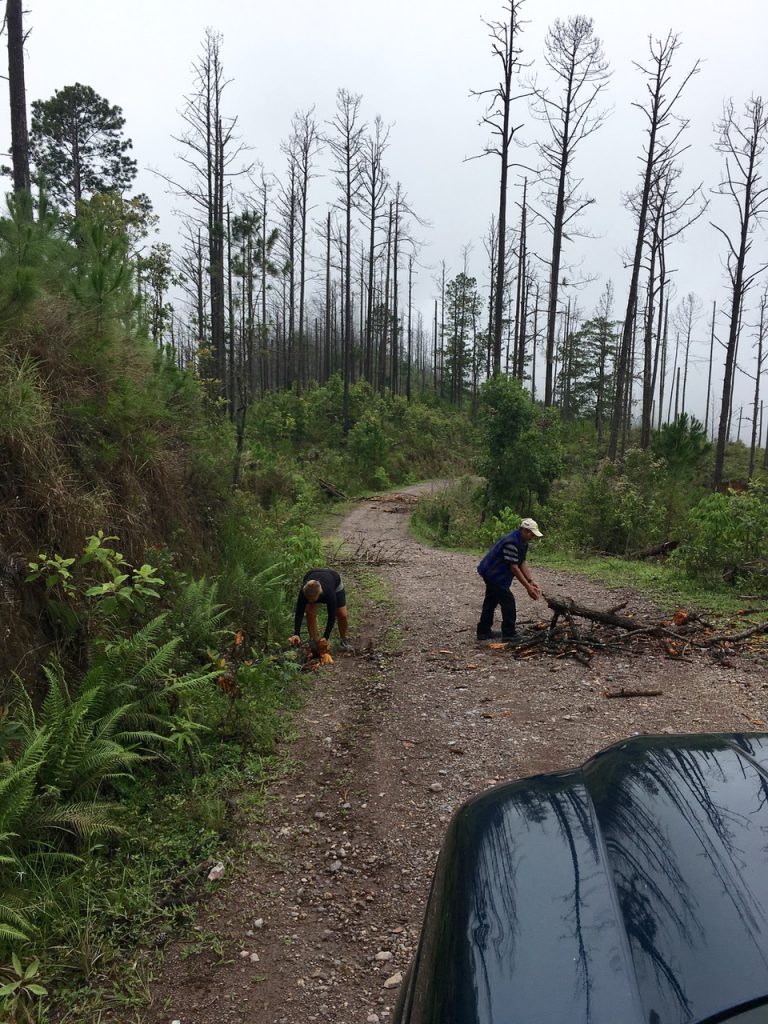 (I had to drive)
Back in the town of La Union, we said our goodbyes to Pedro and headed off to complete the Honduras loop with one night in Danli and the tobacco growing, cigar manufacturing region of Honduras.
We certainly didn't see all Honduras has to offer but in our 2 week stay we a covered a lot of ground.  We were blown away by its natural beauty and confirmed it to be a safe place to travel with possibly the friendliest most welcoming people we have encountered so far.