Once we crossed into Panama we headed straight for highland town of Boquete, popular with North American expats.
The Costa Rican rains have followed us south making for some soggy days at our new campsite.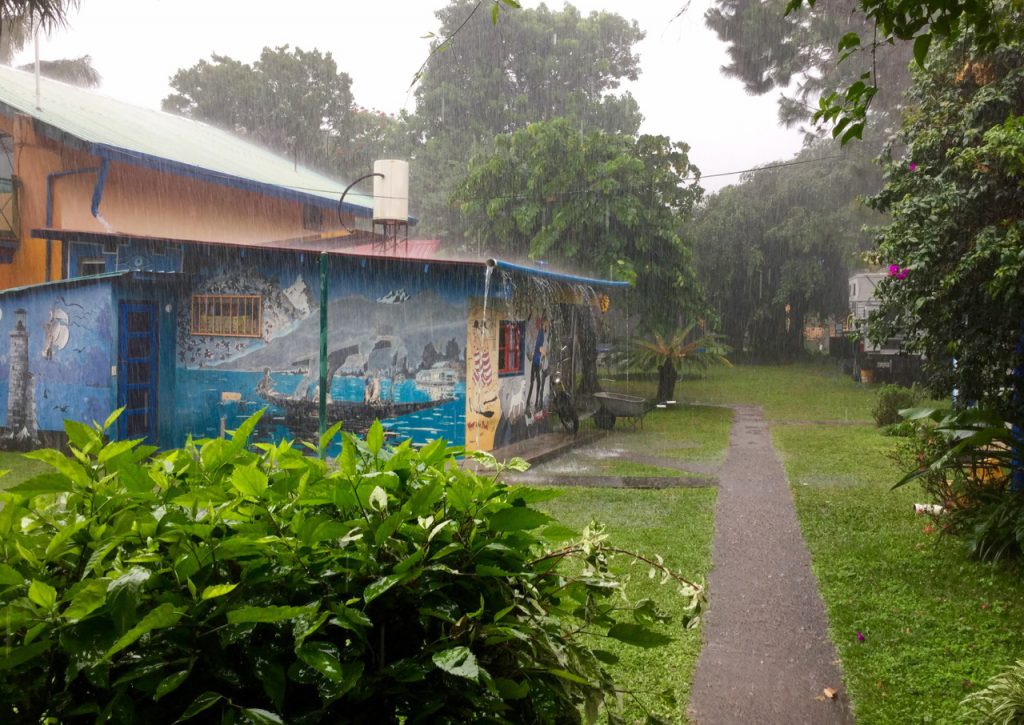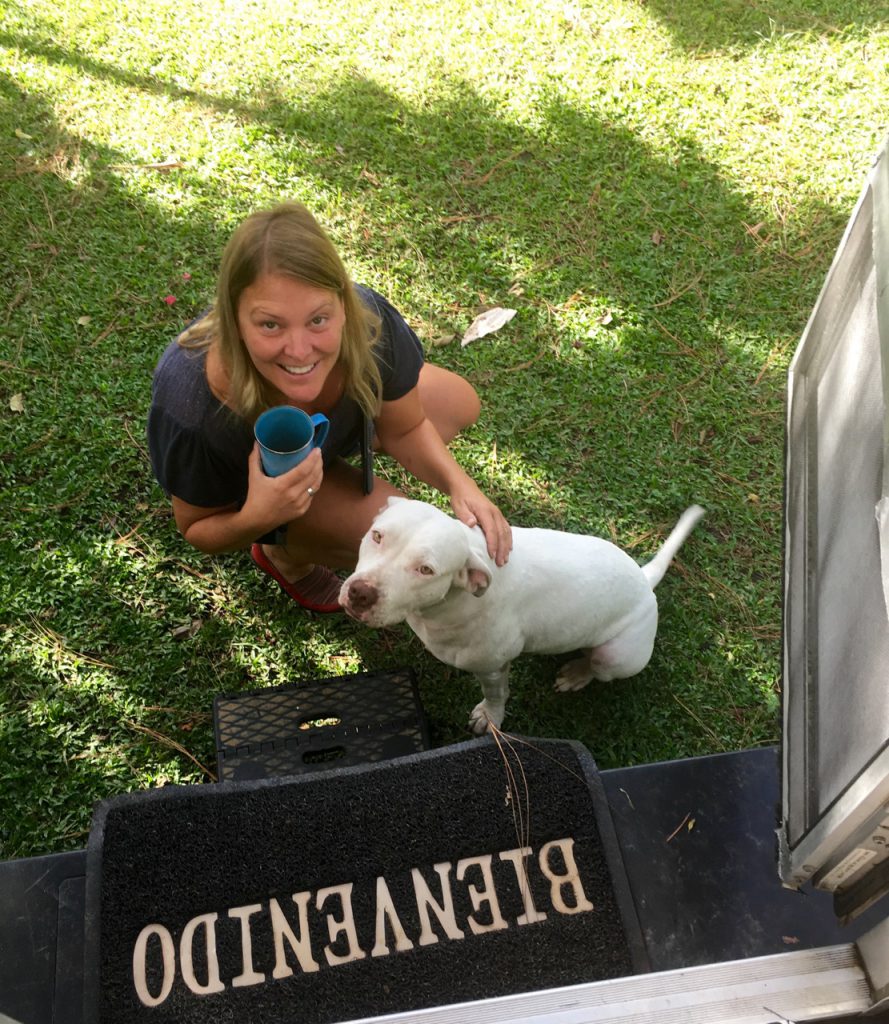 The sun did come out long enough each day to see the sites including getting a round in at the Valle Escondido Resort Golf Club.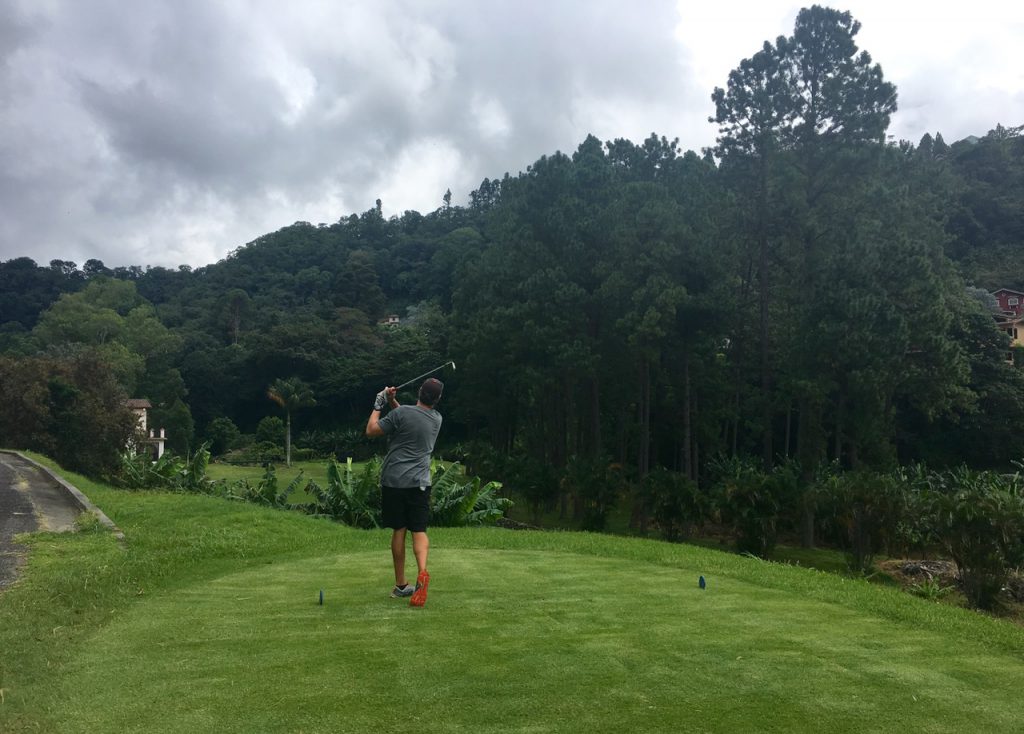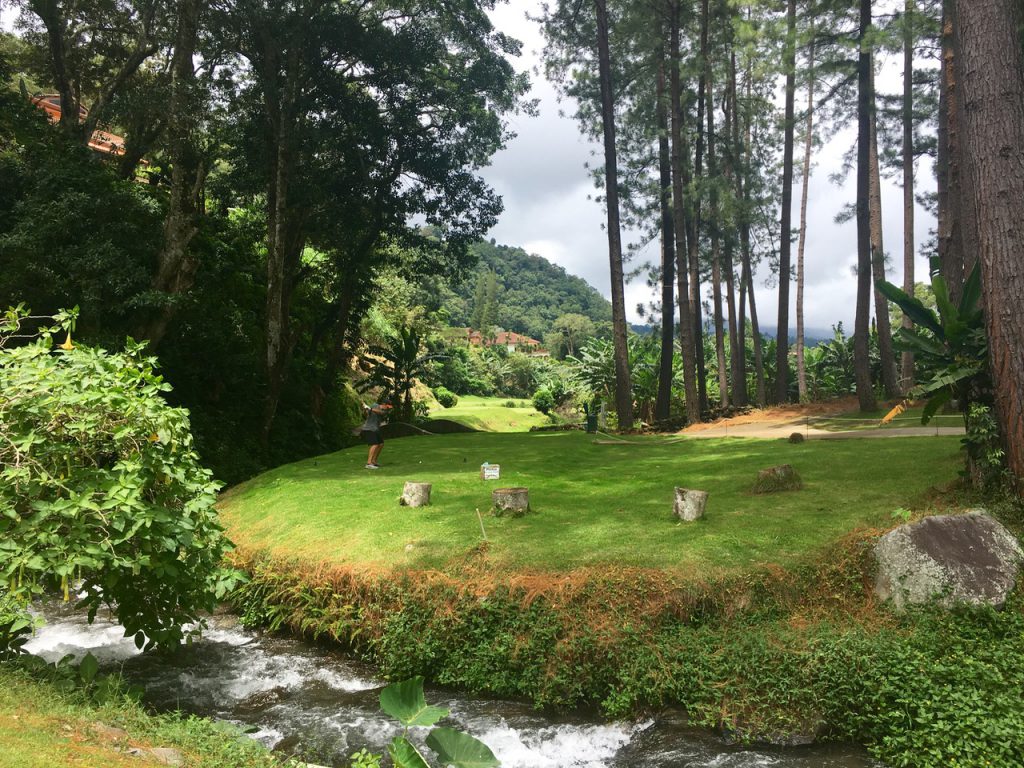 When rained out we hit the Boquete Brewery for a couple of IPA's.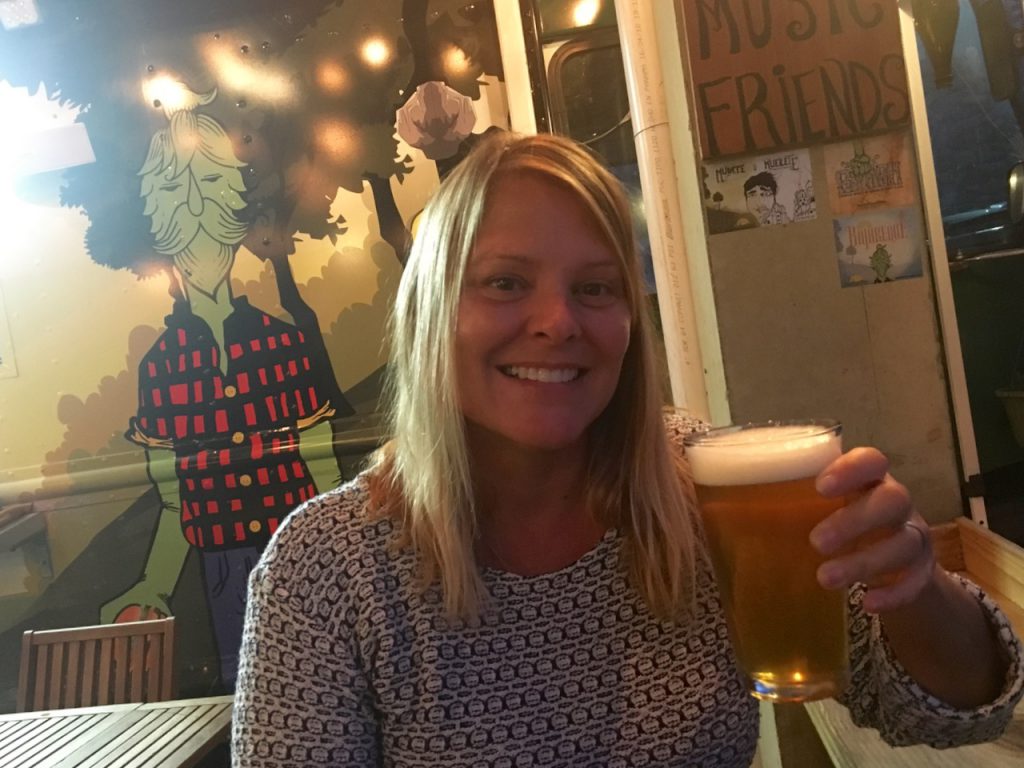 From Boquete we headed to the pacific coast town of Santa Catalina to dive with the white tip sharks of Coiba Island.
We camped in the parking lot of a small hostal.  Only steps from the beautiful beach.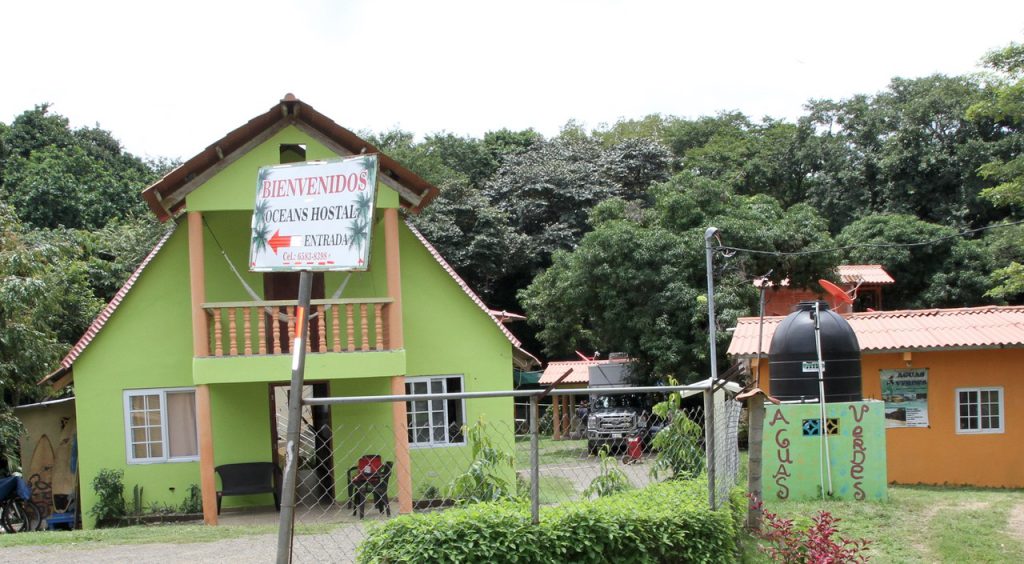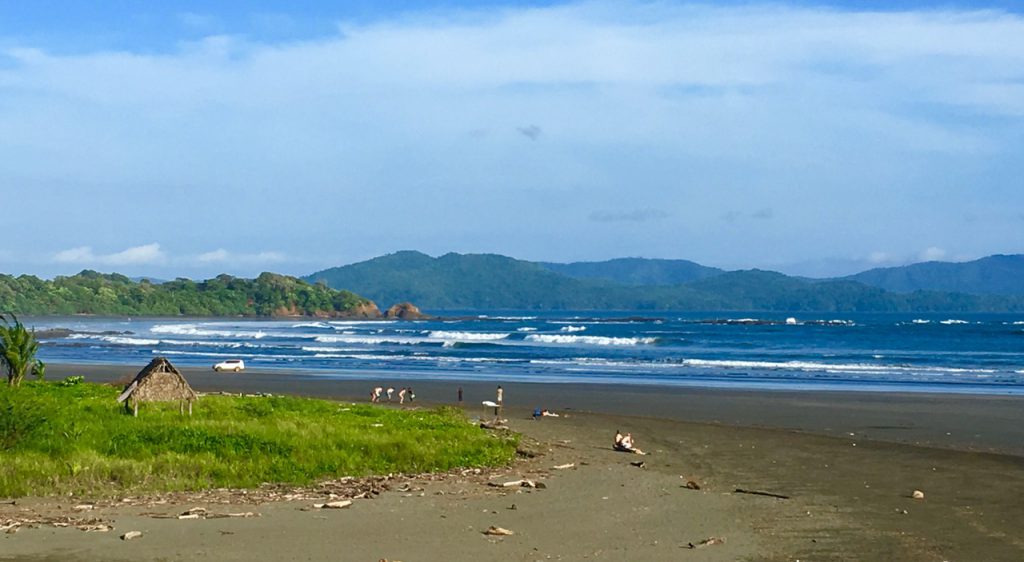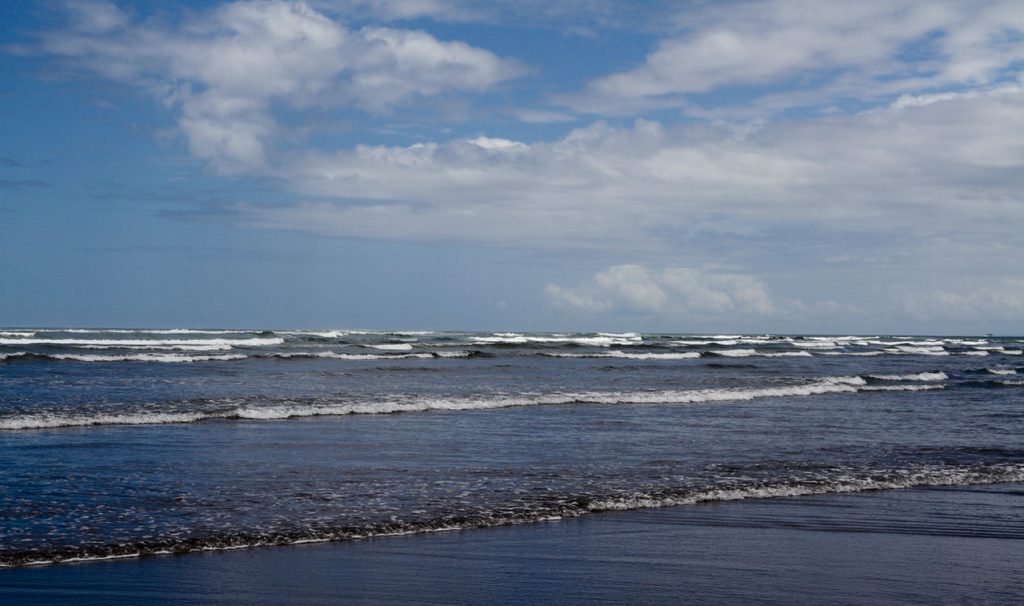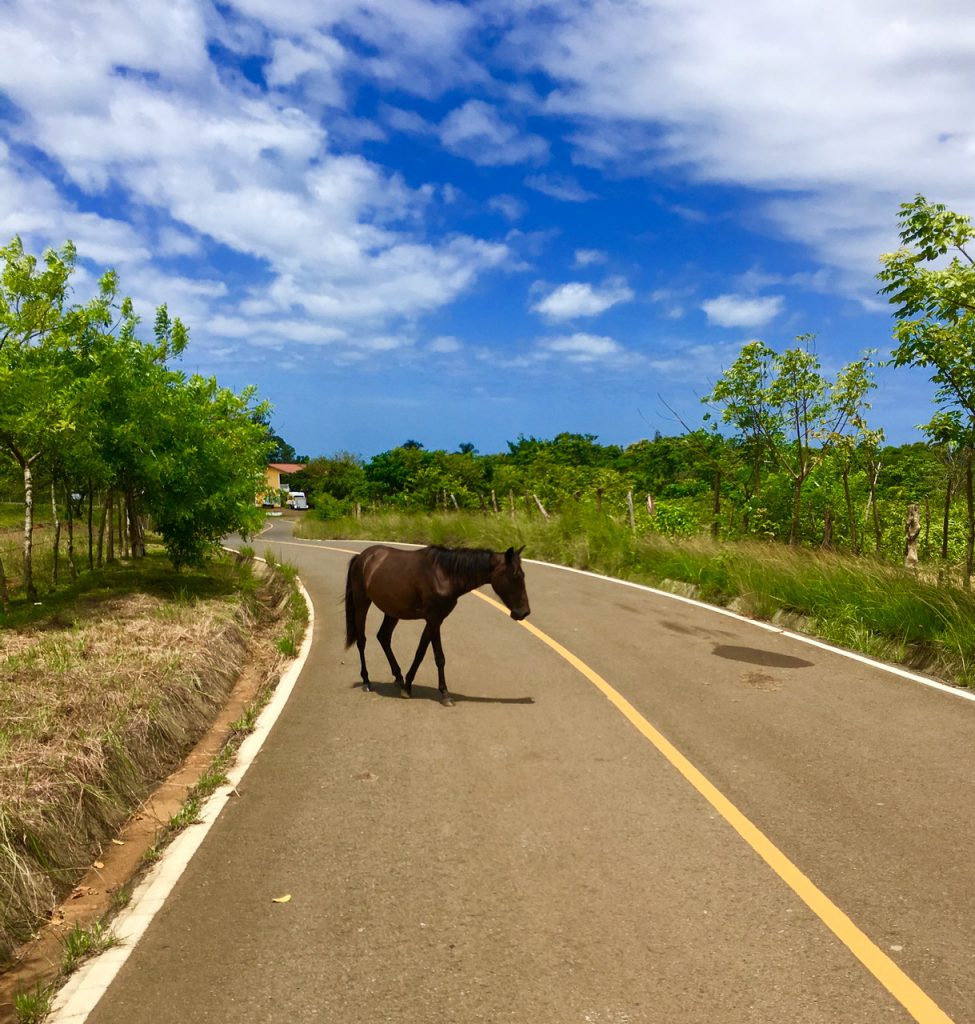 The tiny town of Santa Catalina.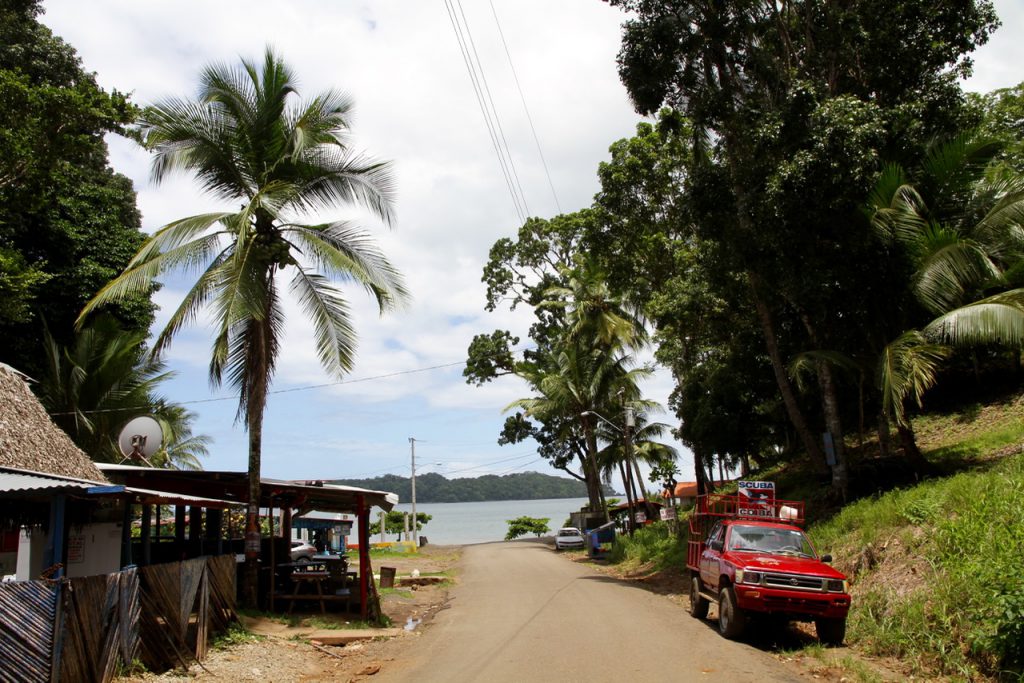 We went diving and snorkeling with Panama Dive Center.
Camilo and Sabrina are super nice folks and run a top notch dive shop.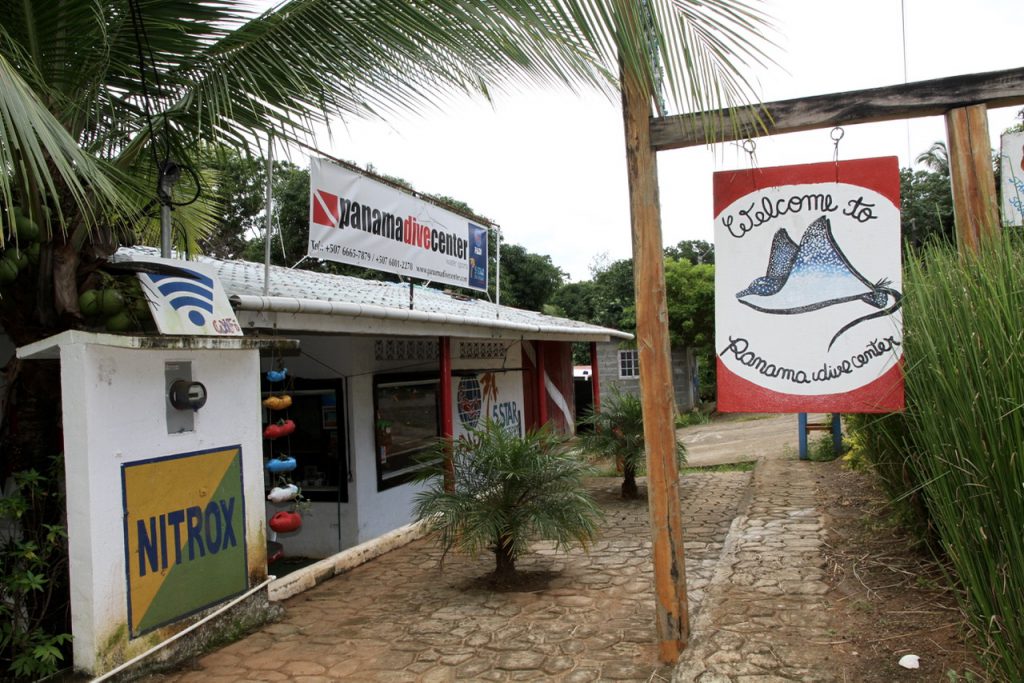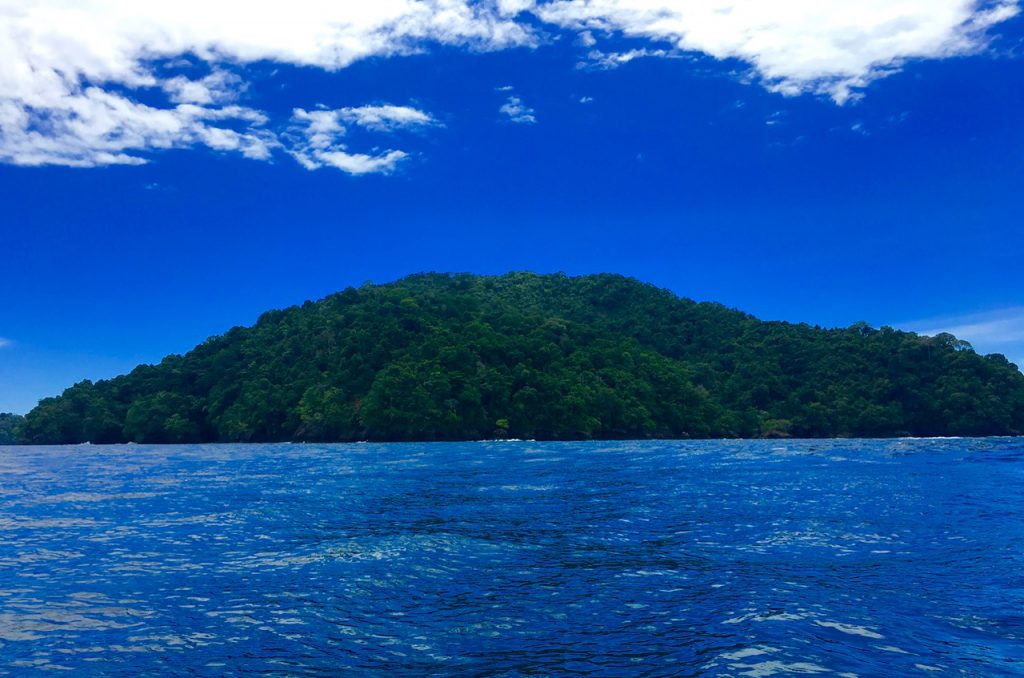 A bumpy boat ride brings us to the beautiful area surrounding Coiba Island.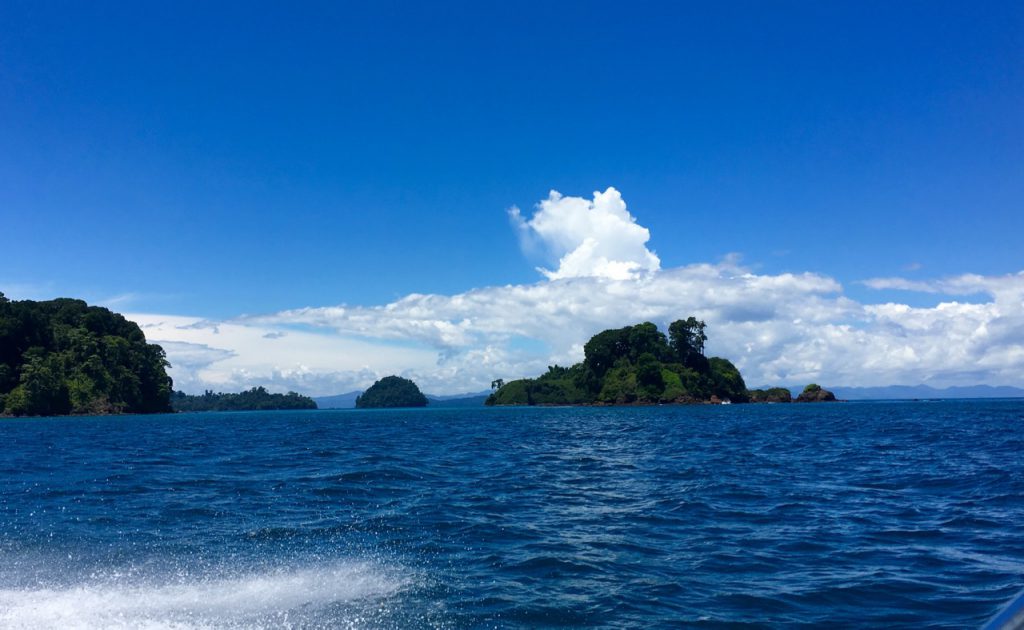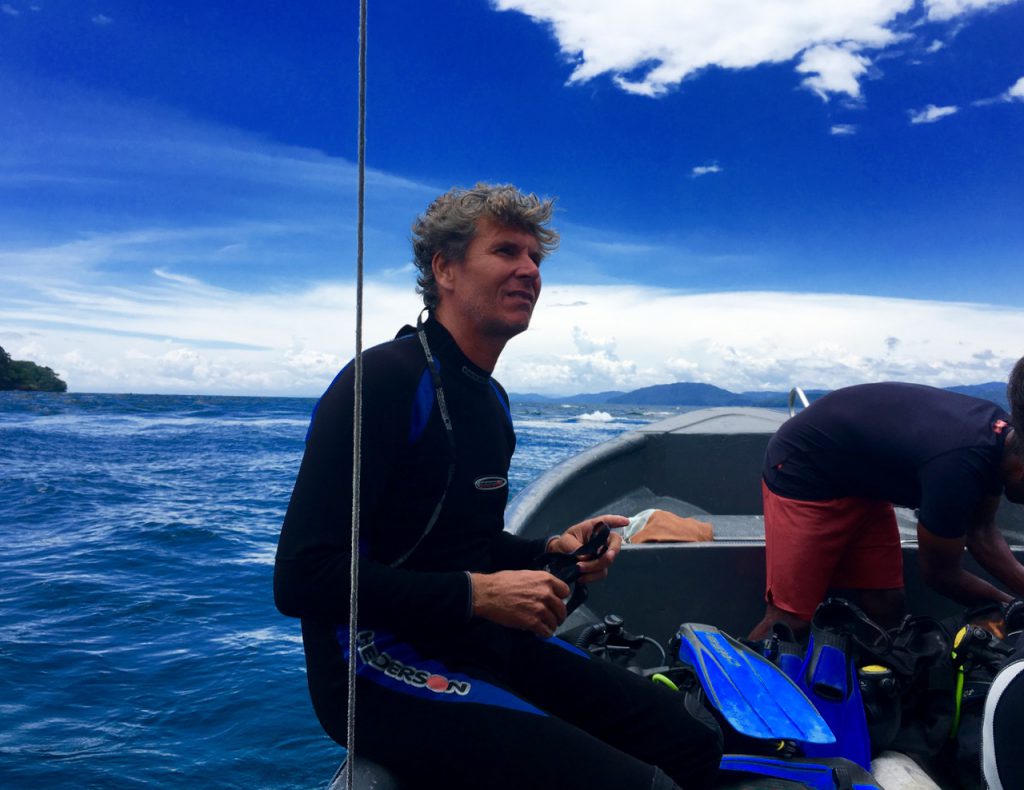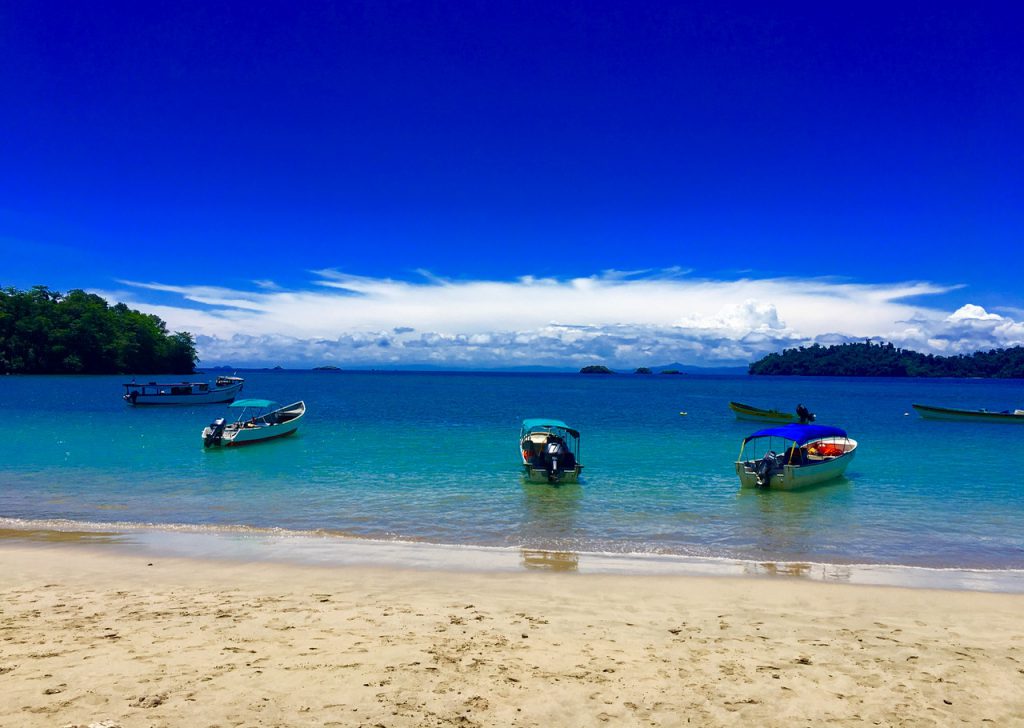 A stunning island for lunch between dives.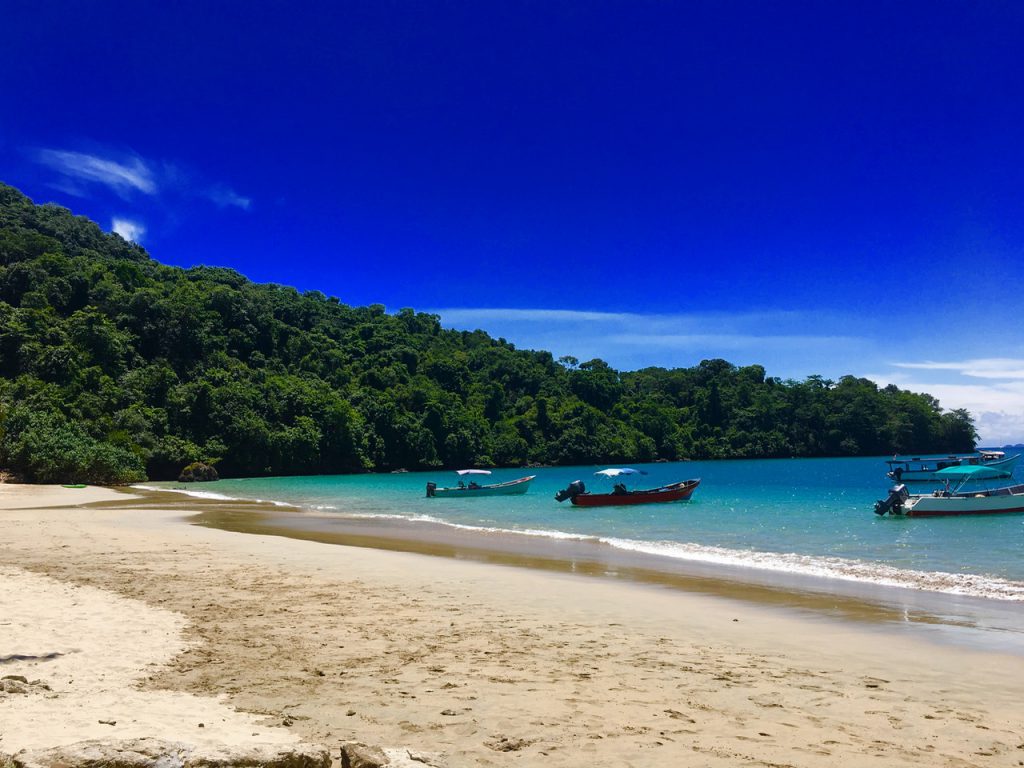 Fun with Turtles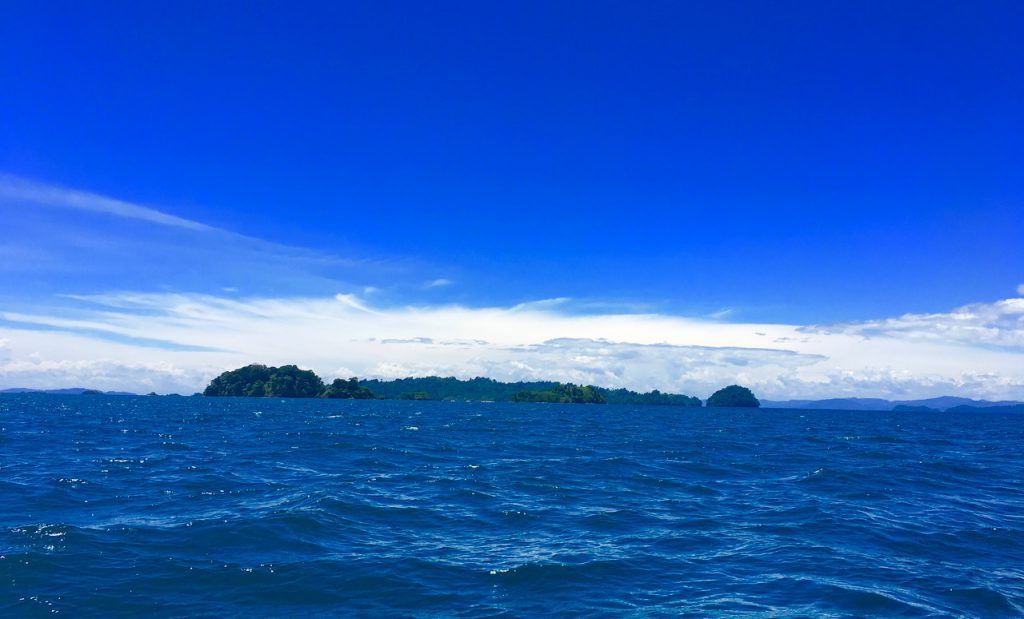 After Santa Catalina we were back into the highlands and the pretty little town of El Valle de Anton.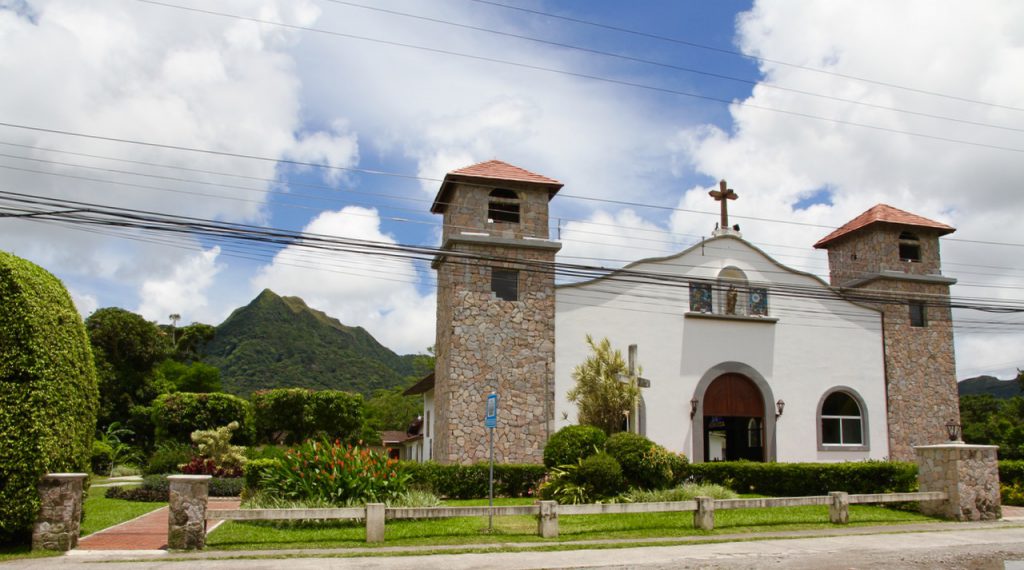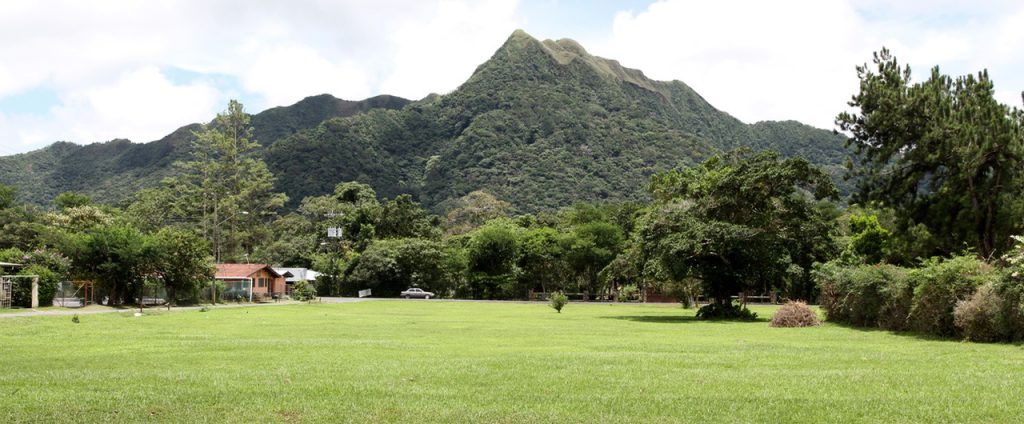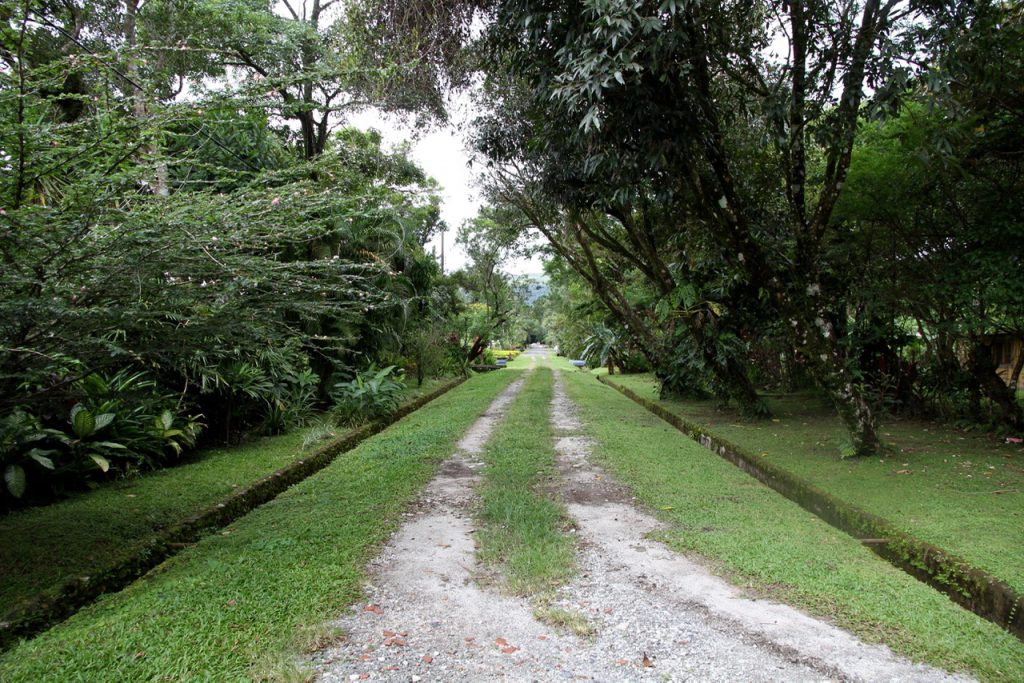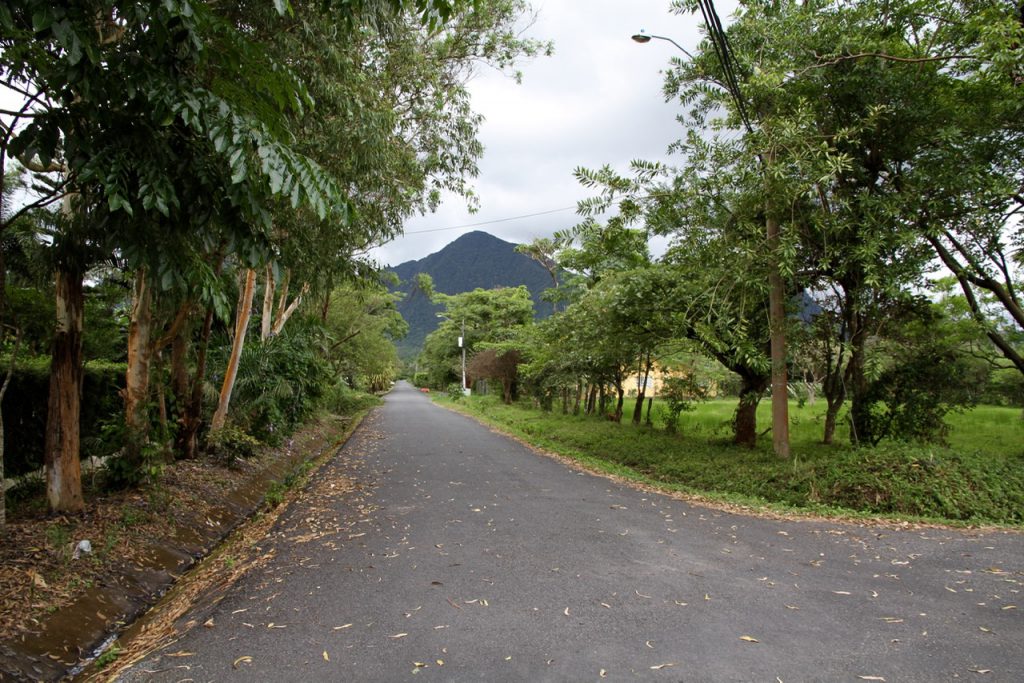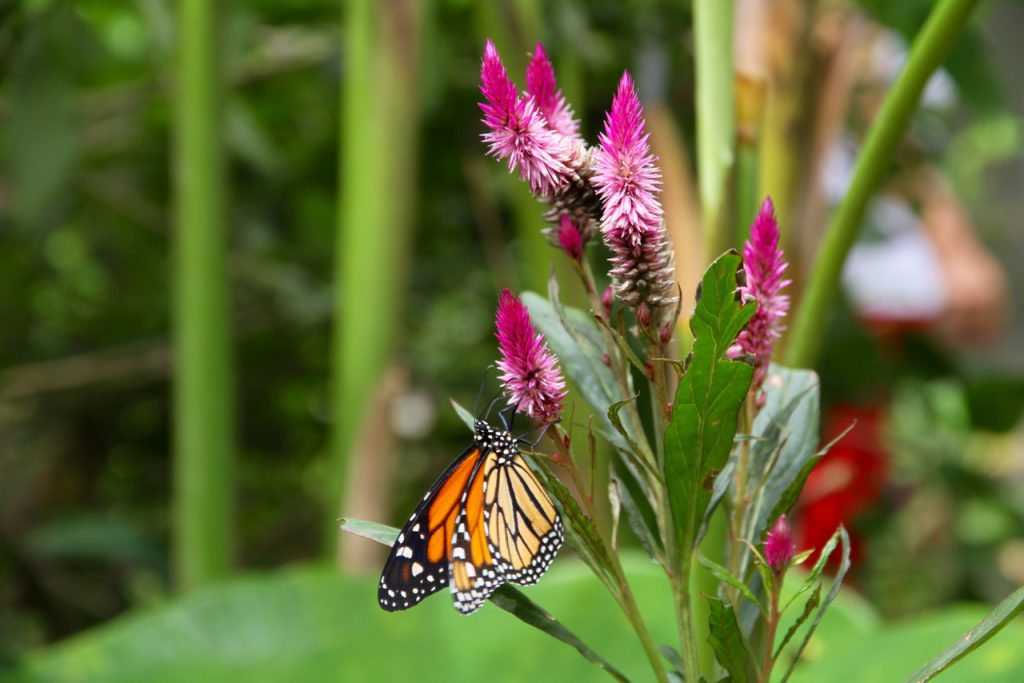 A visit to the local Butterfly Sanctuary.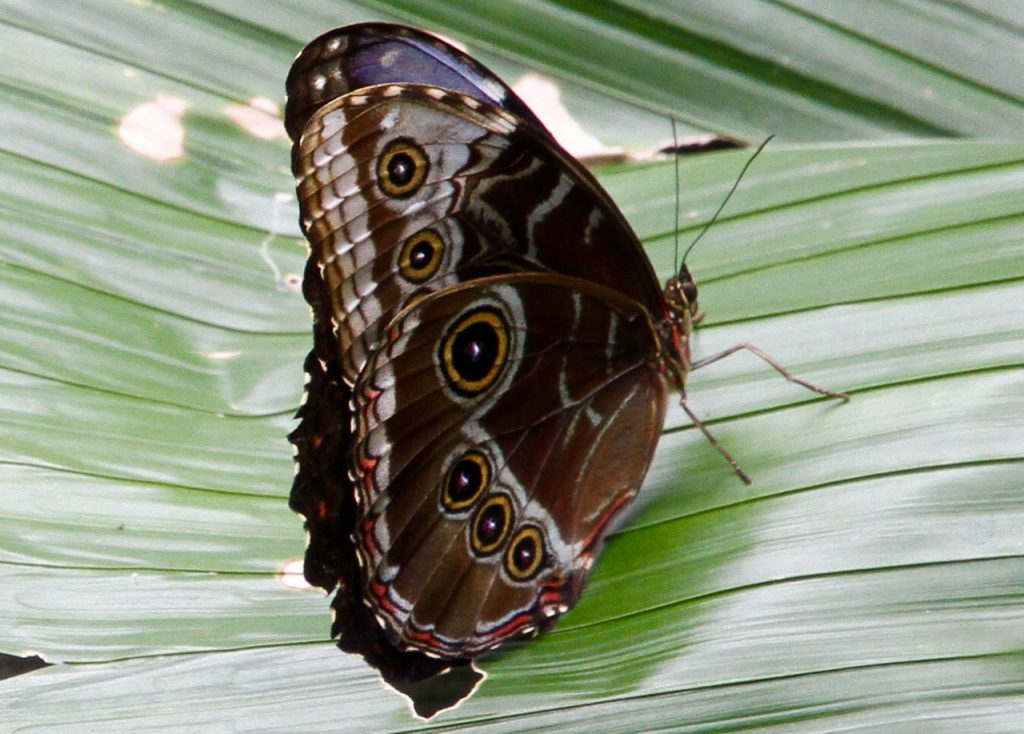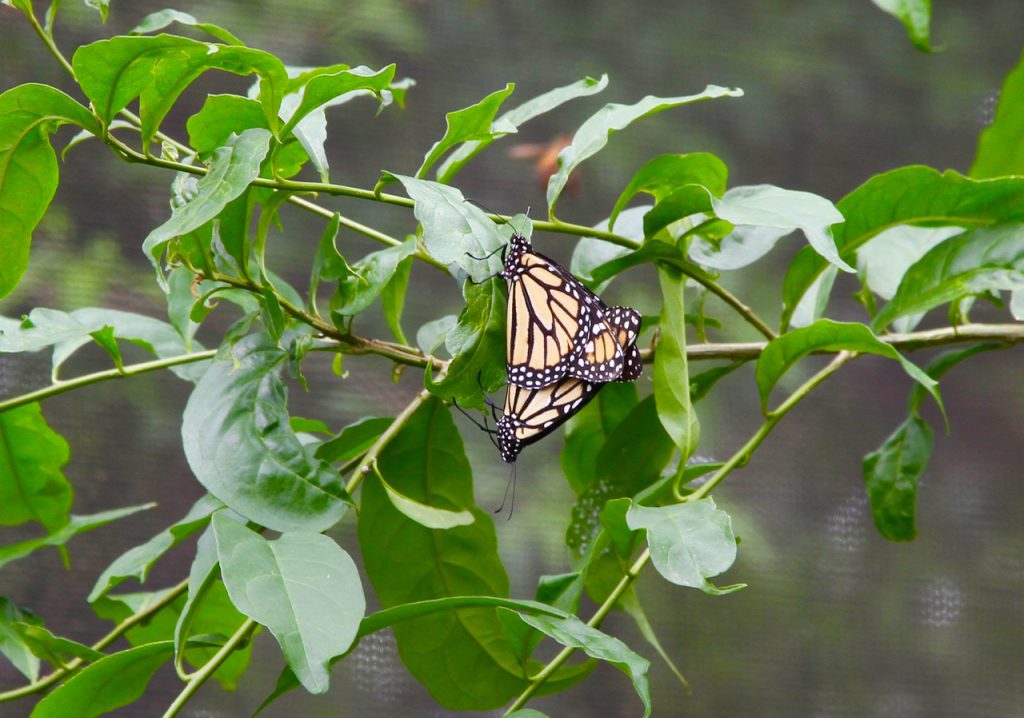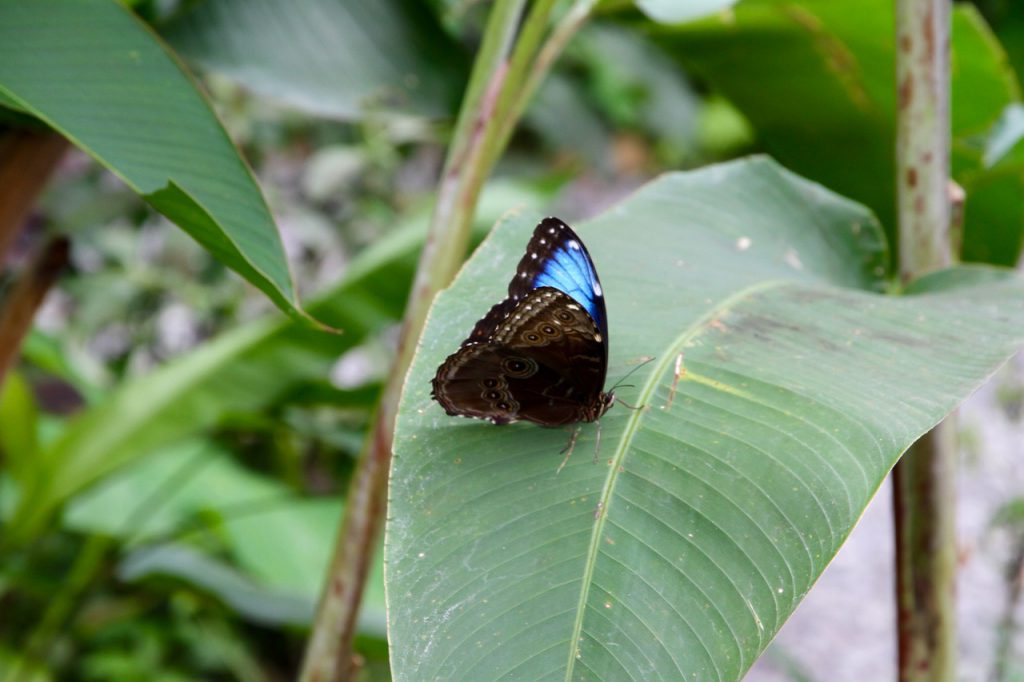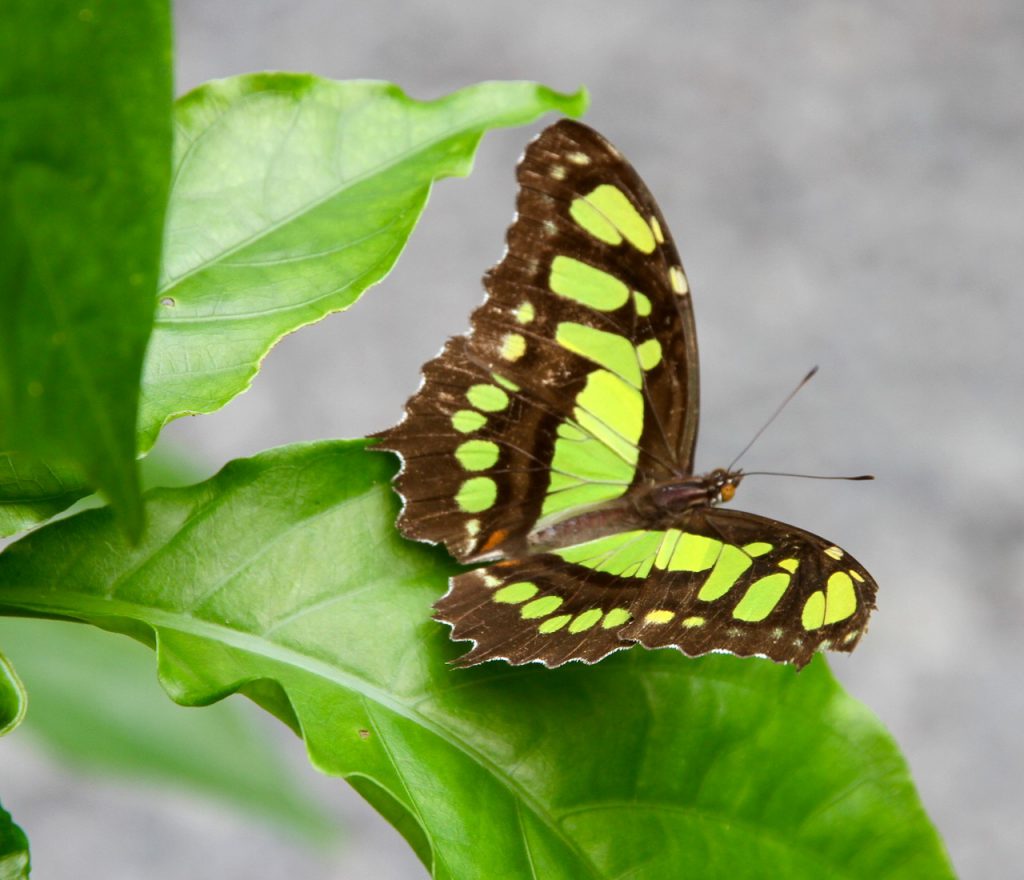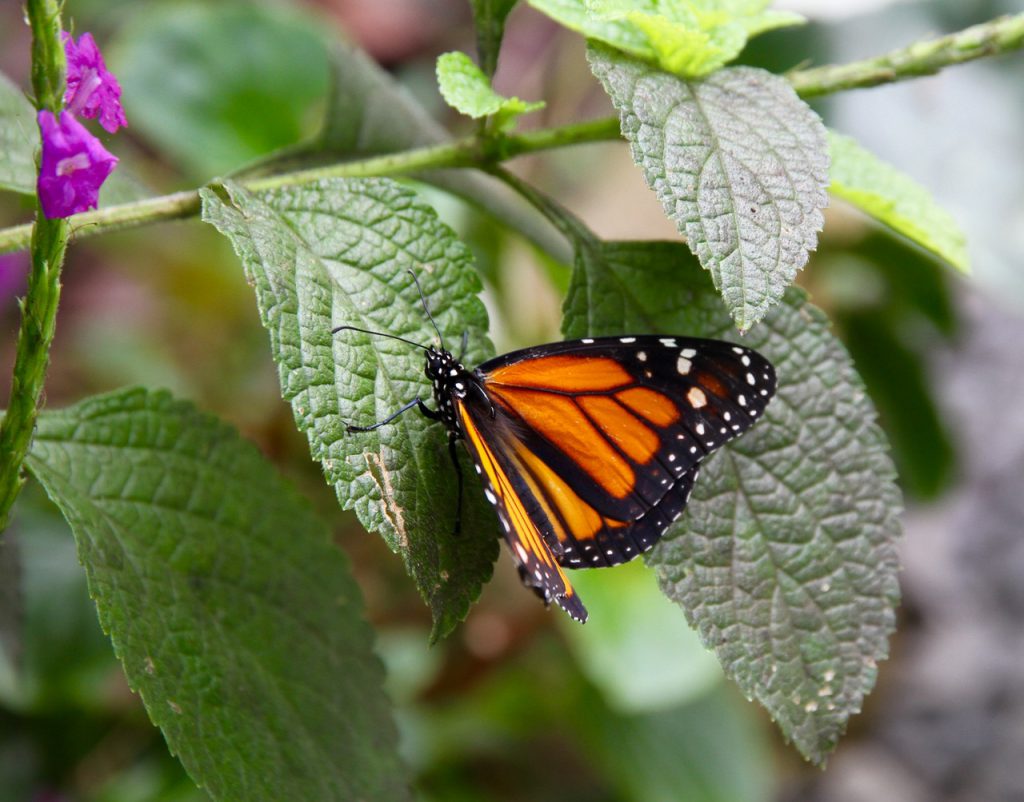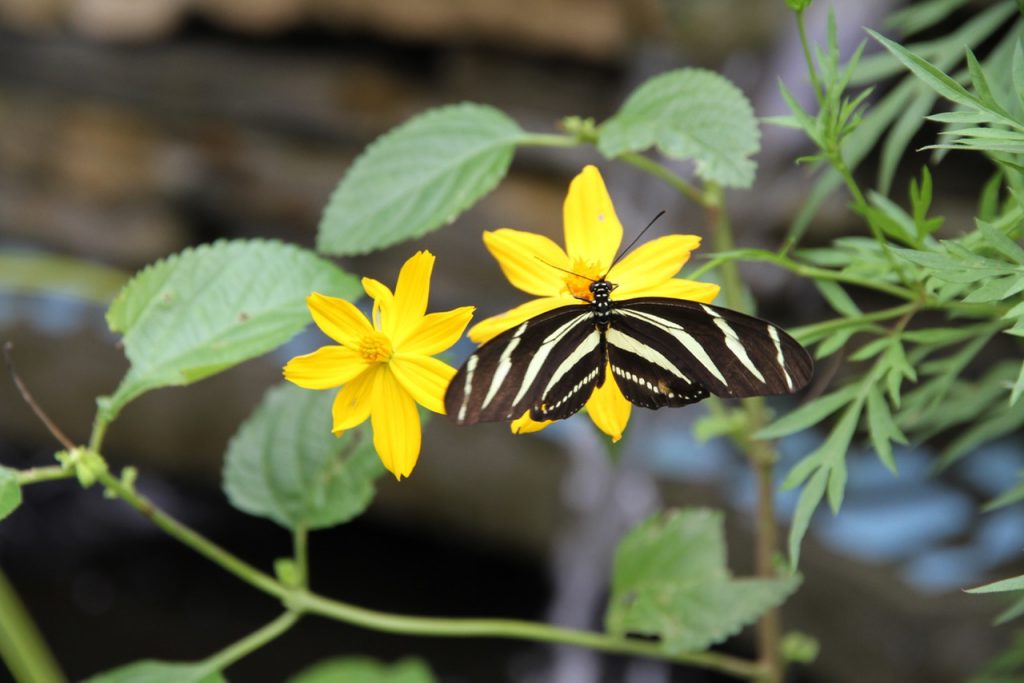 And an ATV trip with El Valle Mountain Tours to remote slot canyon waterfall and swimming hole.
We had fun helping Tyler make this promotional video in this beautiful part of the country. (We are in the lead ATV. Don's driving, Sam in blue shirt.)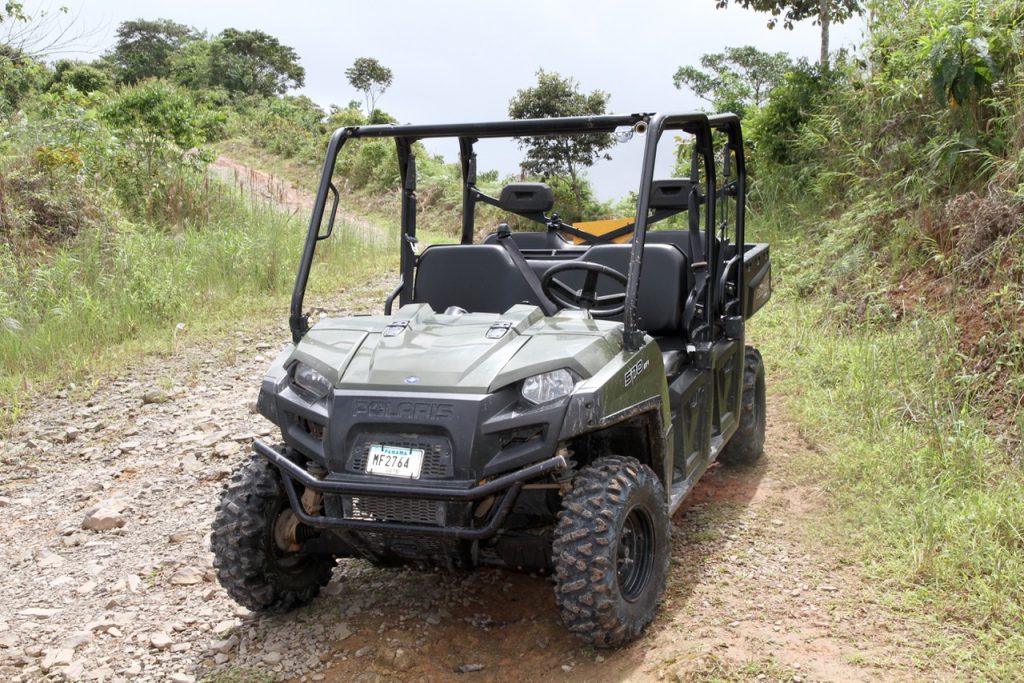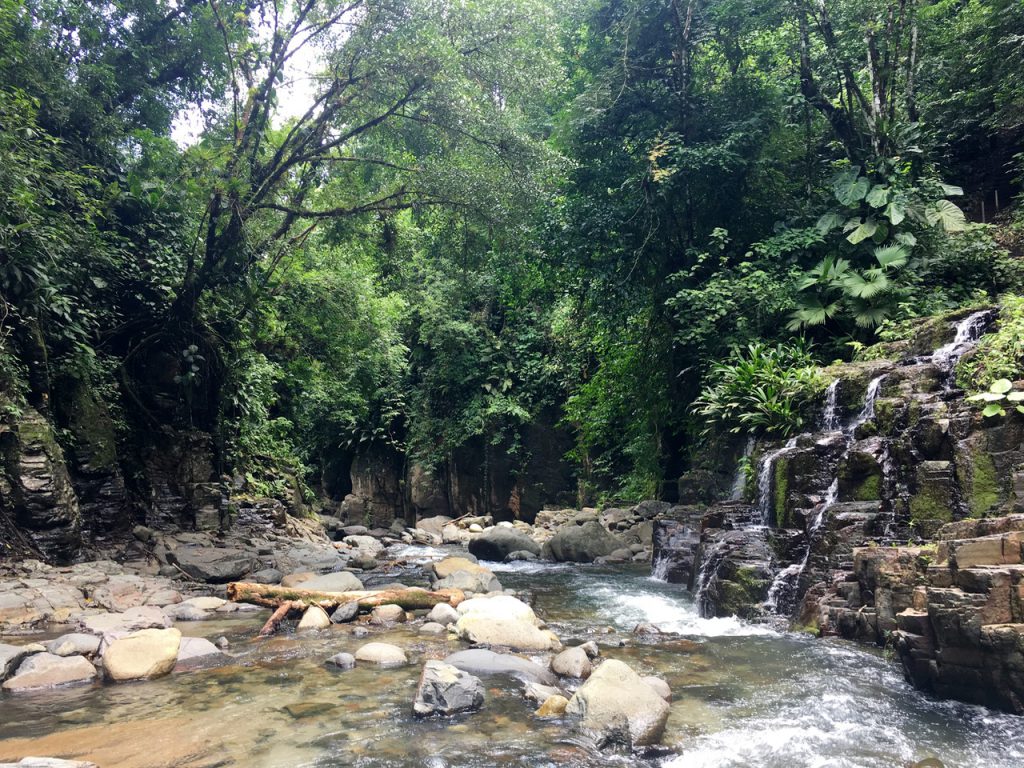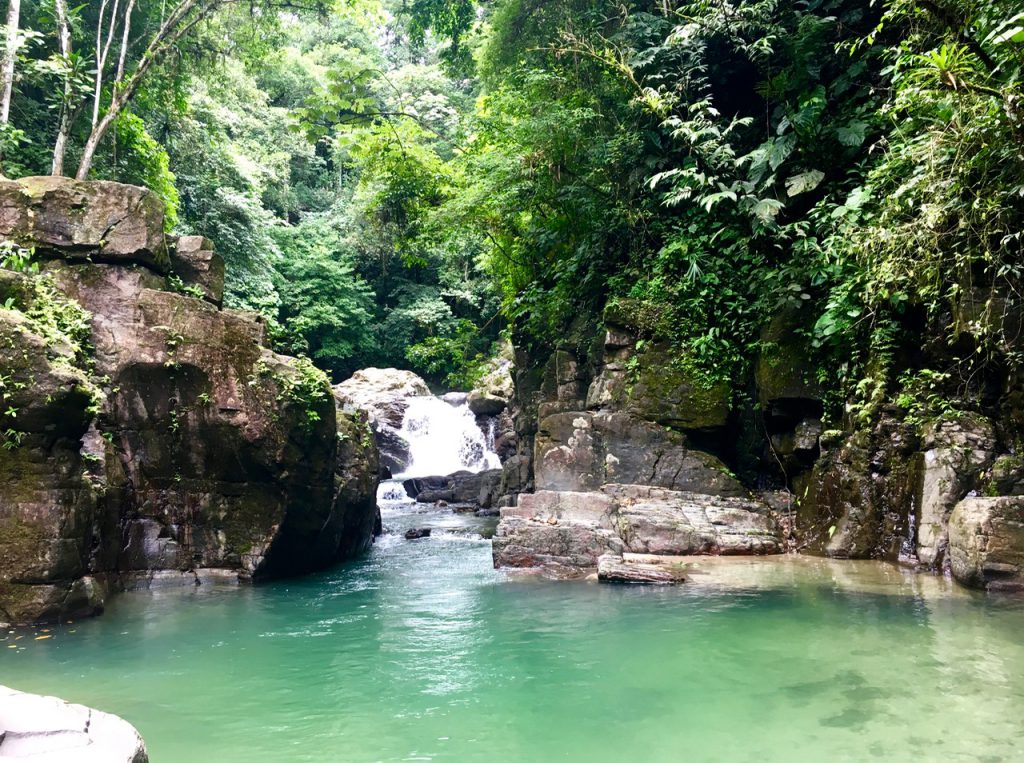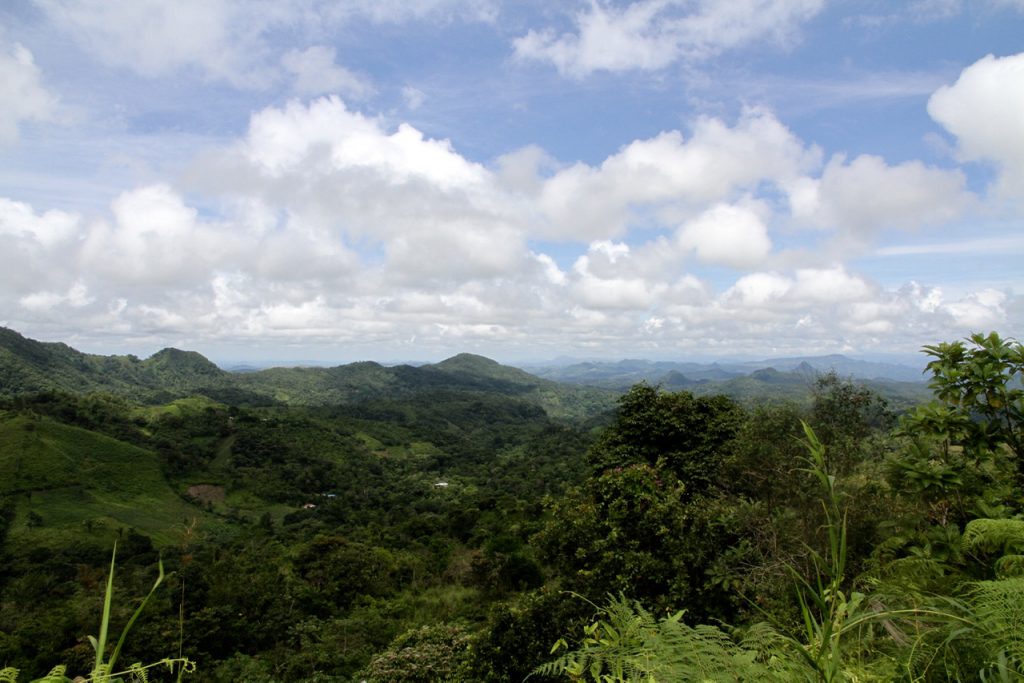 On to Panama City for a couple of days before we head to the Caribbean coast and a few days sailing in the remote San Blas Islands.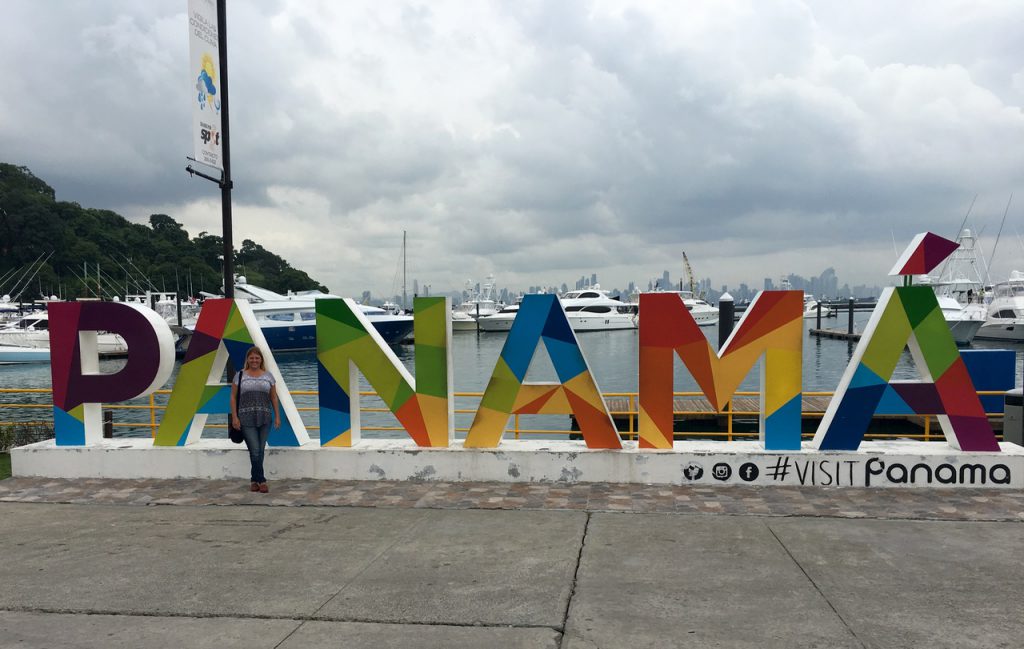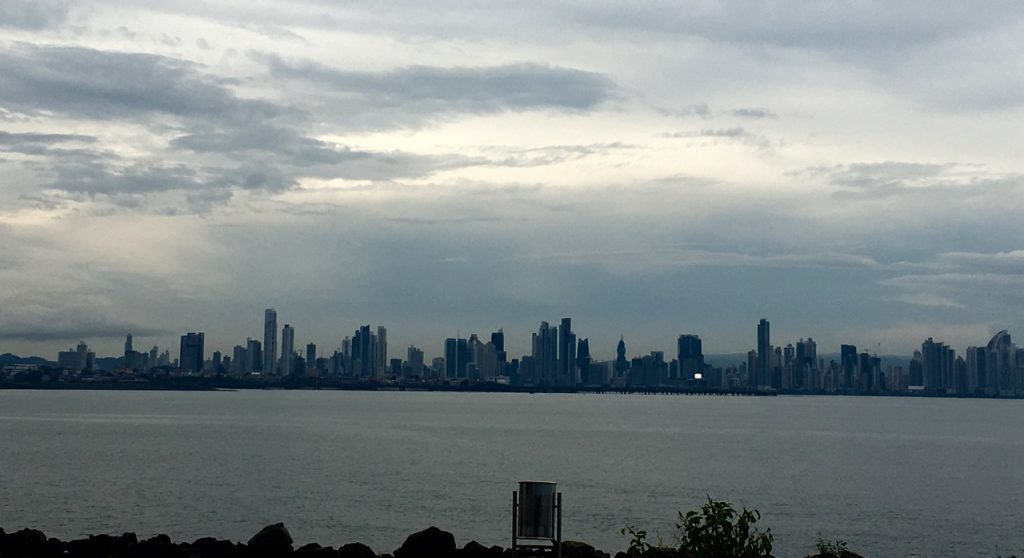 We enjoyed exploring the Casco Viejo area of Panama City.  This is the original Old Quarter.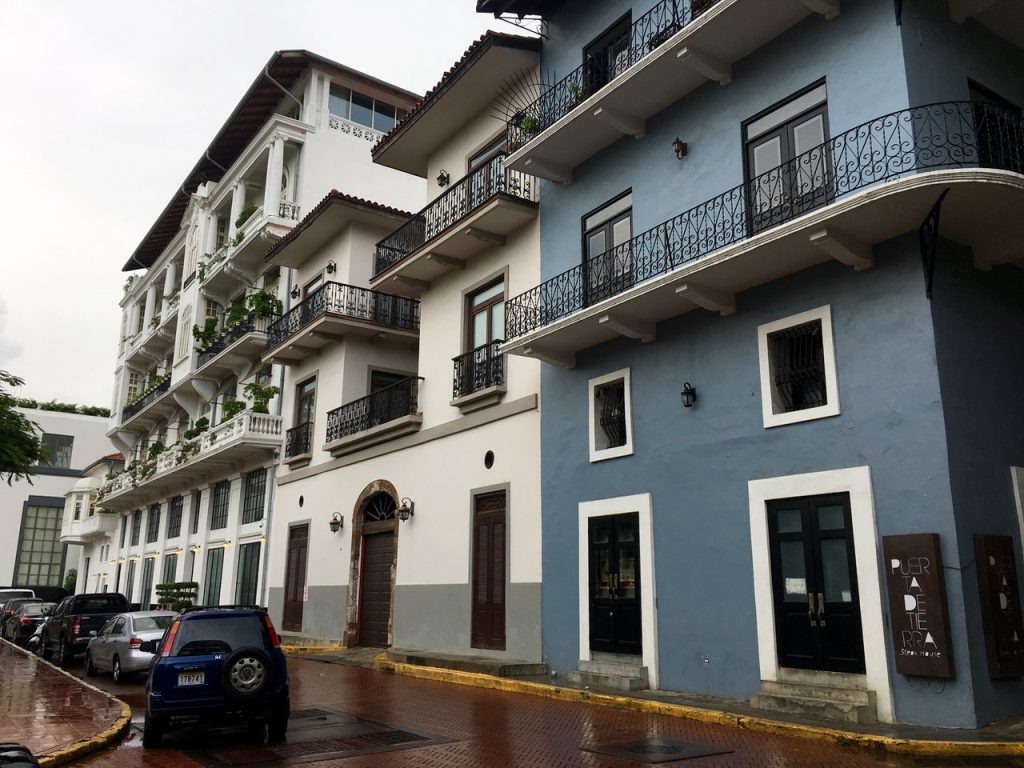 Panama City was originally founded in 1519.  The governor ordered it burned to the ground in 1671 before it could be attacked and looted by the pirate Henry Morgan.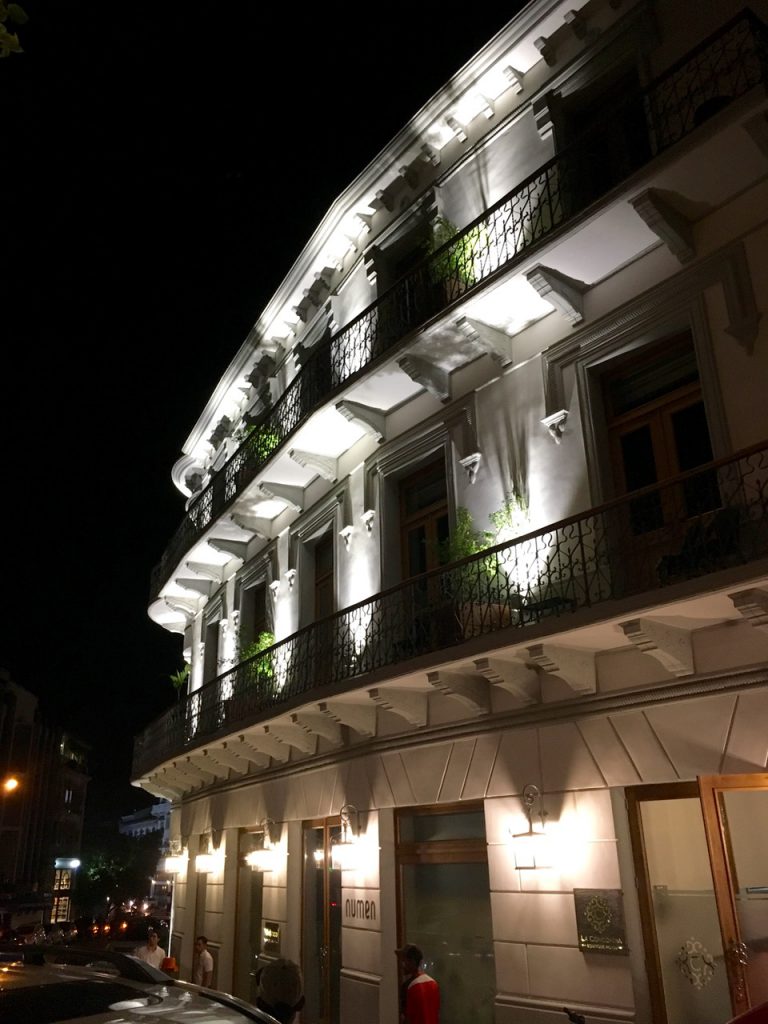 The city was then rebuilt in this location surrounded by a protective wall in 1673.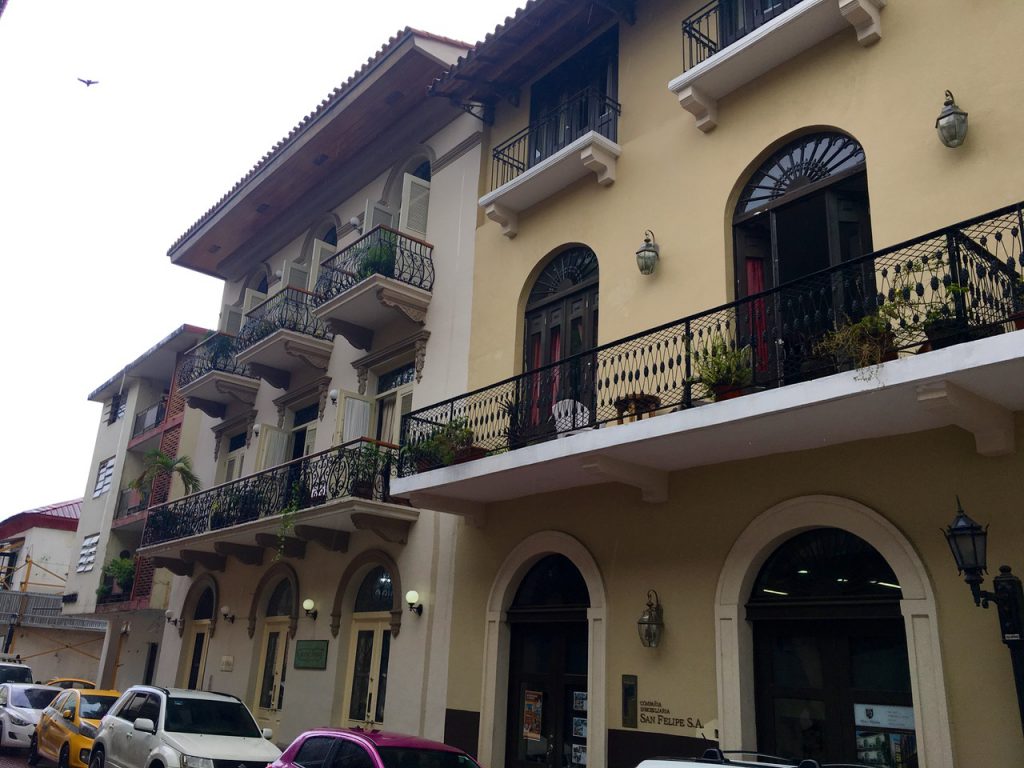 …Its also a great place to get a Panama Hat.
It will soon be time to ship our truck from Panama around the Darian Gap and into Colombia.
But before we leave Panama we head to the Caribbean side of the country to explore the San Blas Islands.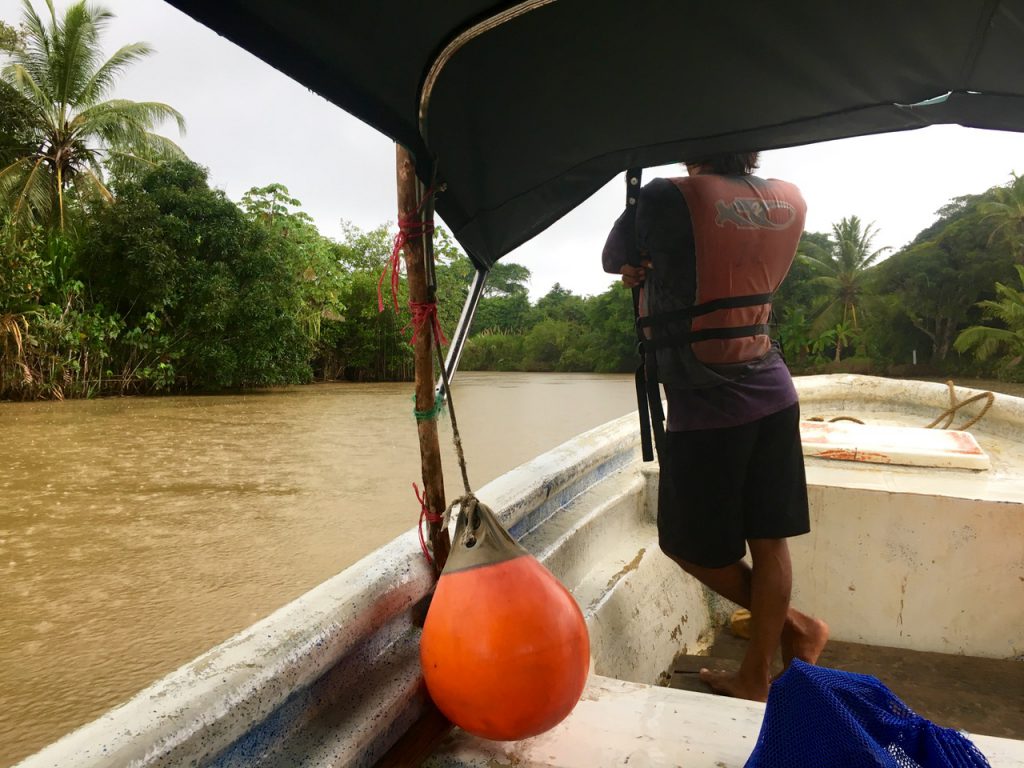 Due to rainy season 3 days on a shared sailboat turns out to be 3 days on our own private Catamaran with captain and cook, no extra charge!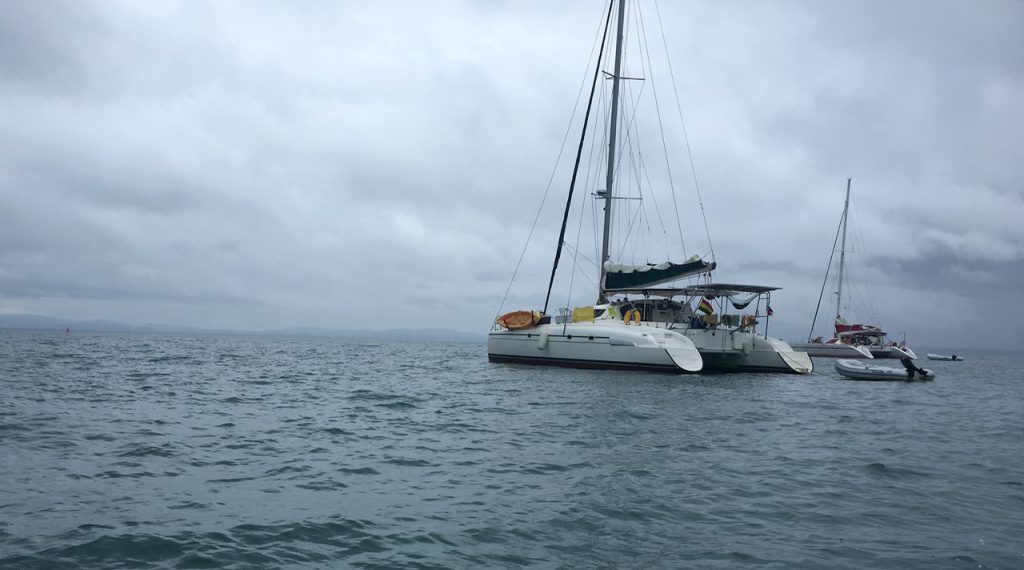 We did have some rain but not enough to dampen a great time exploring the home of the Kuna Indians.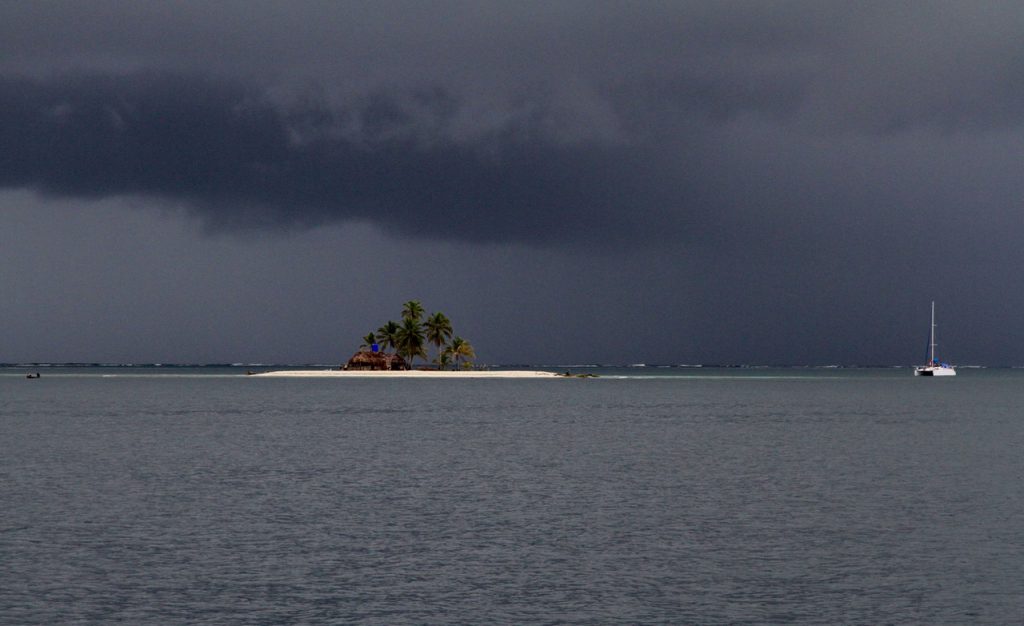 San Blas is made up of 365 islands, more than 300 of which are uninhabited.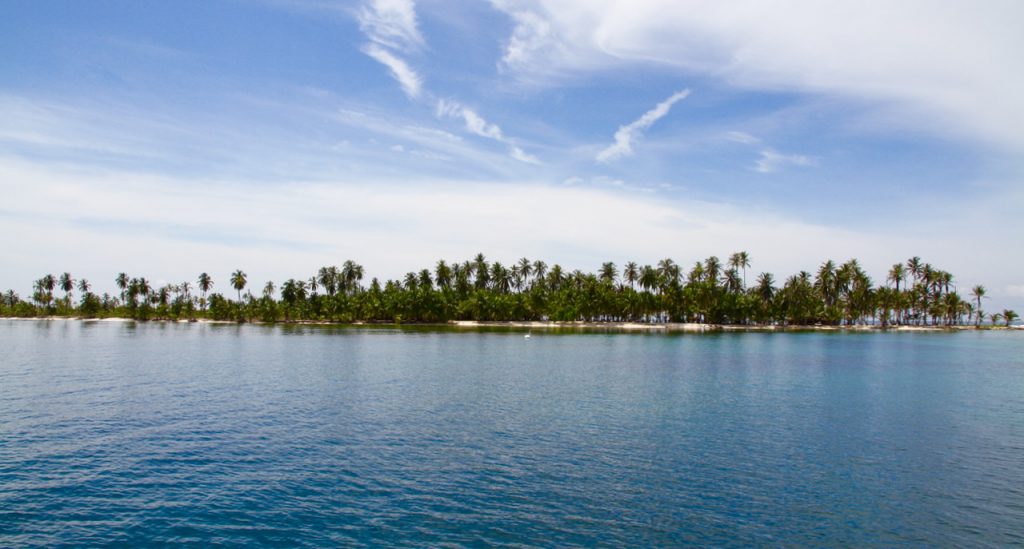 First meal is a delicious ceviche.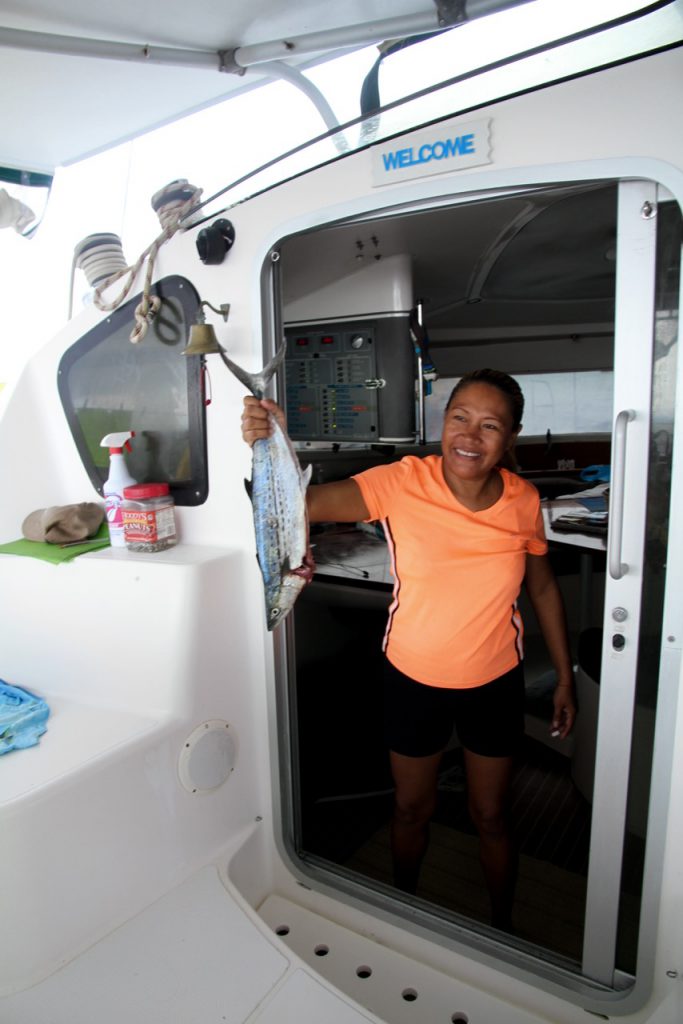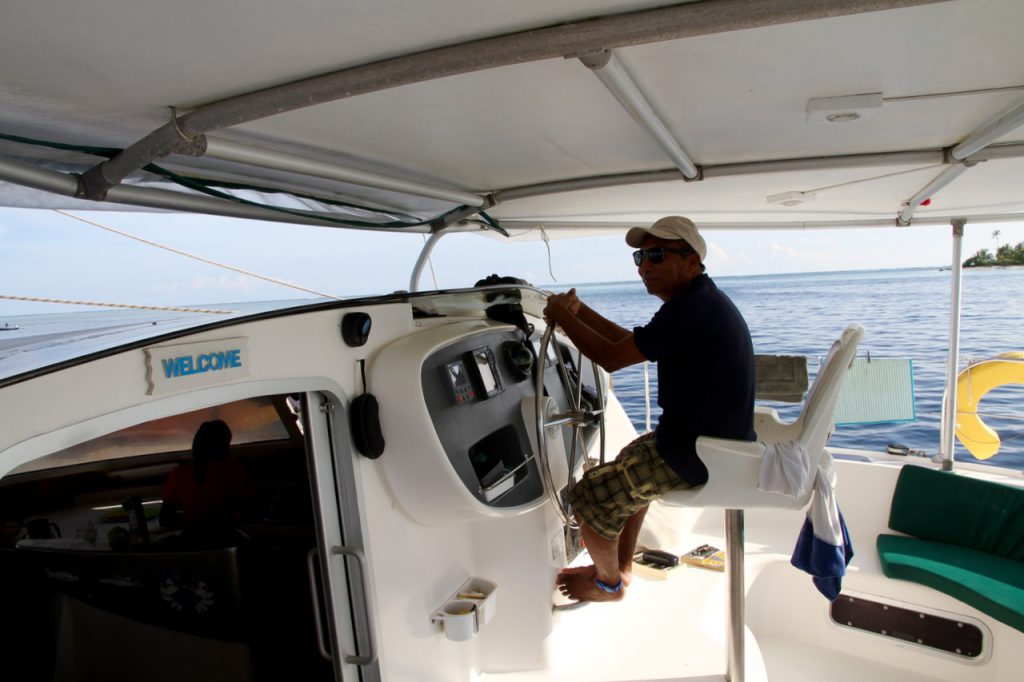 Our captain Nino.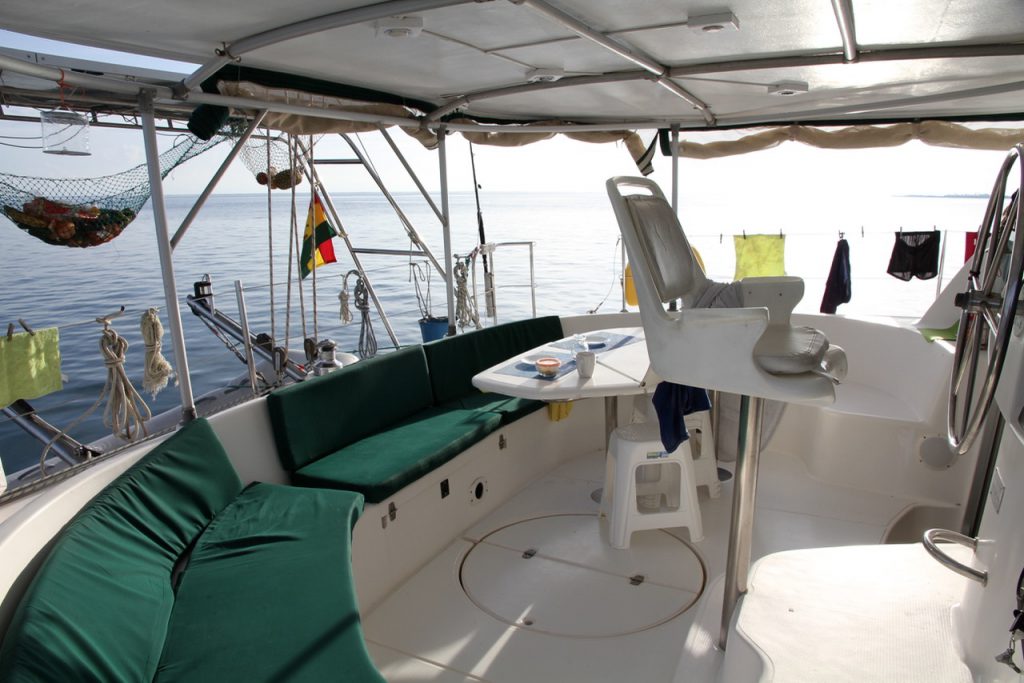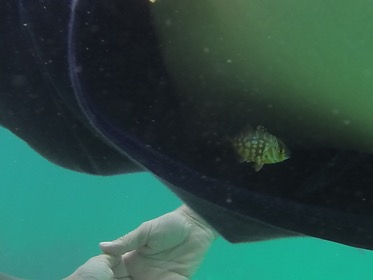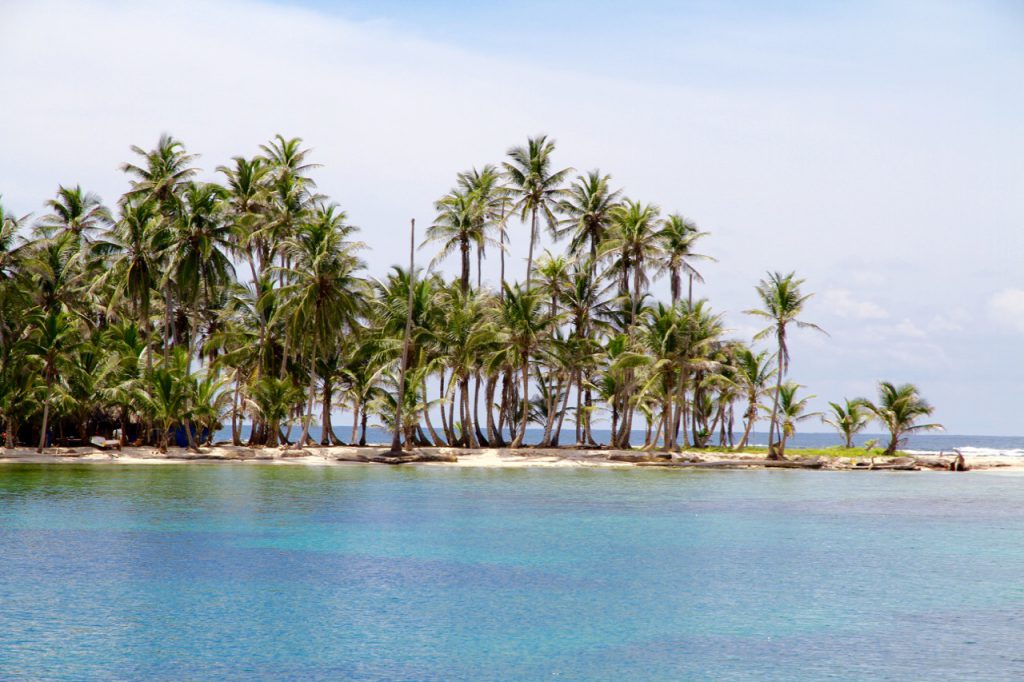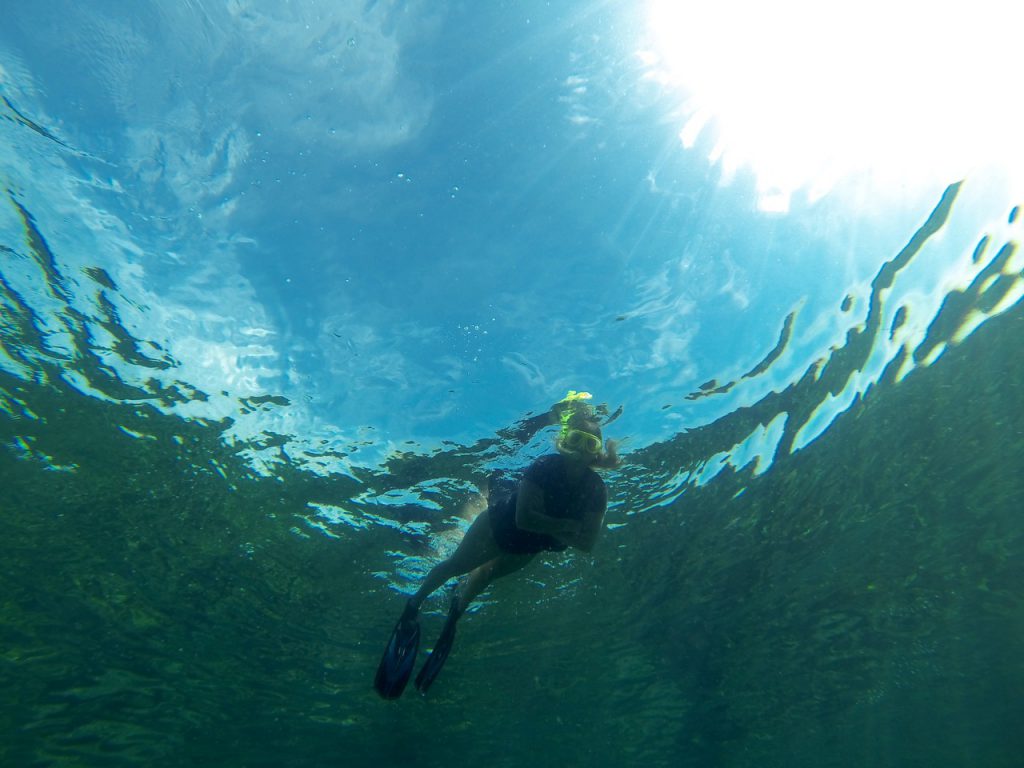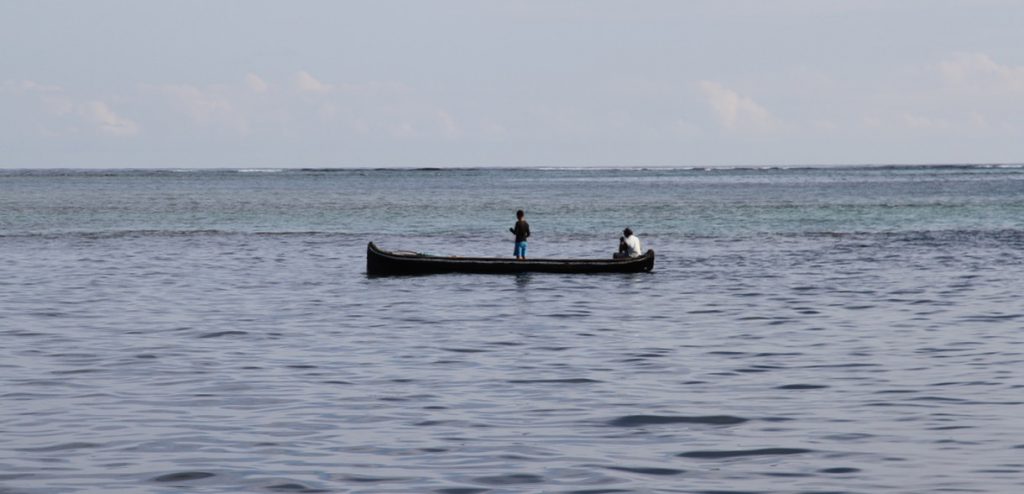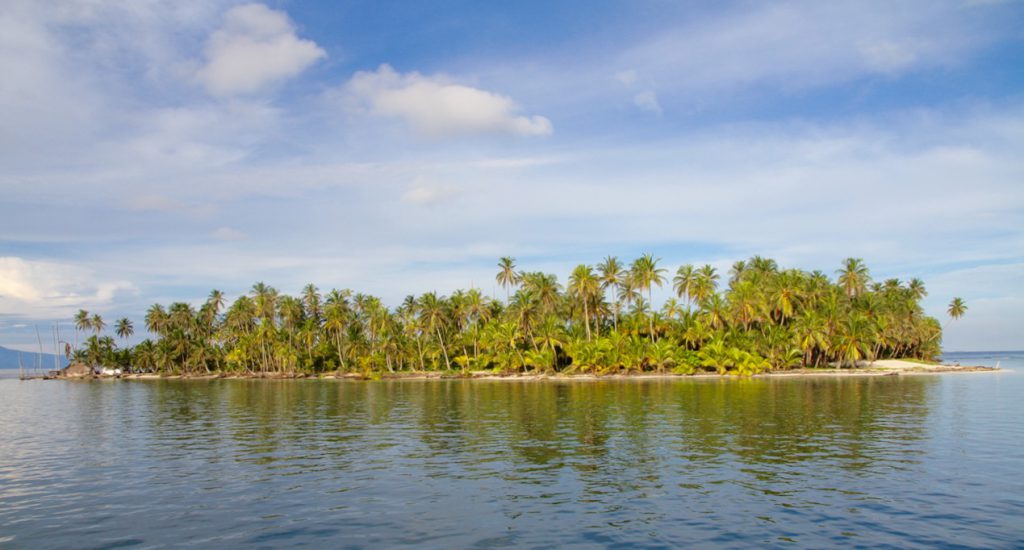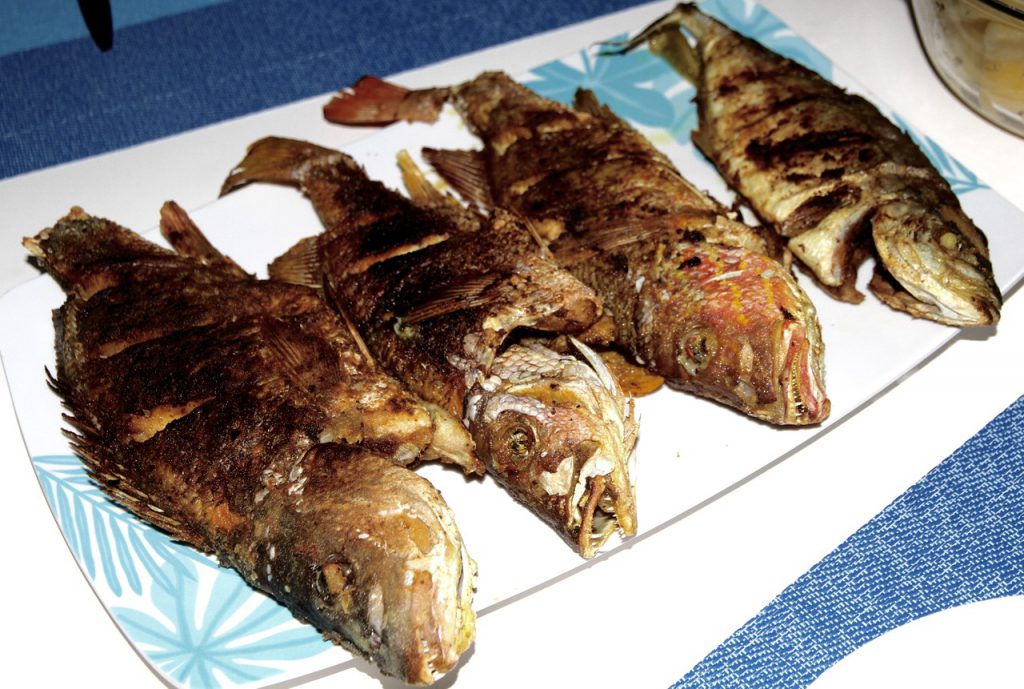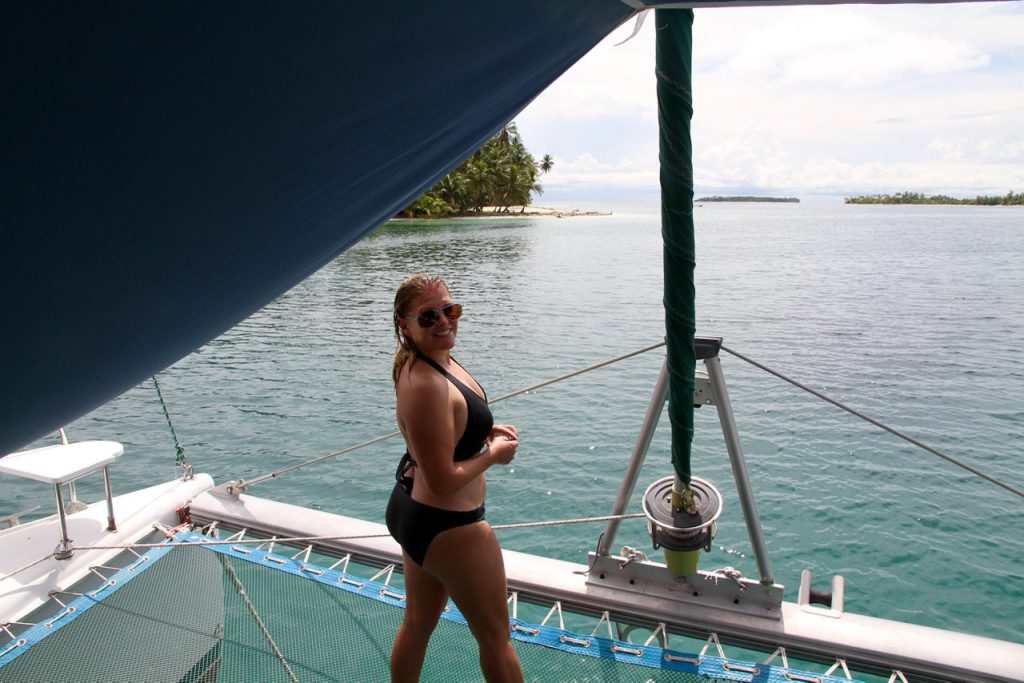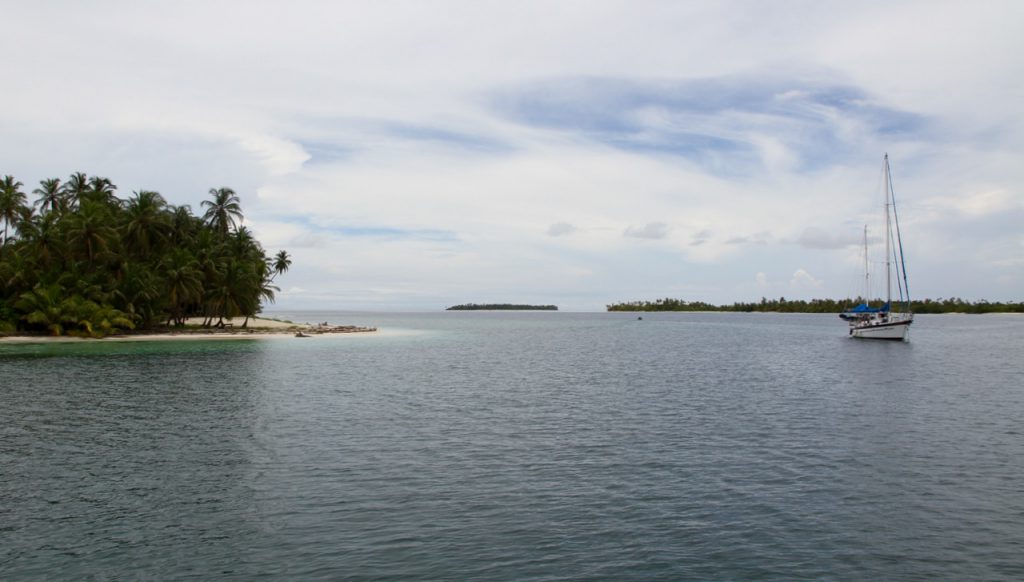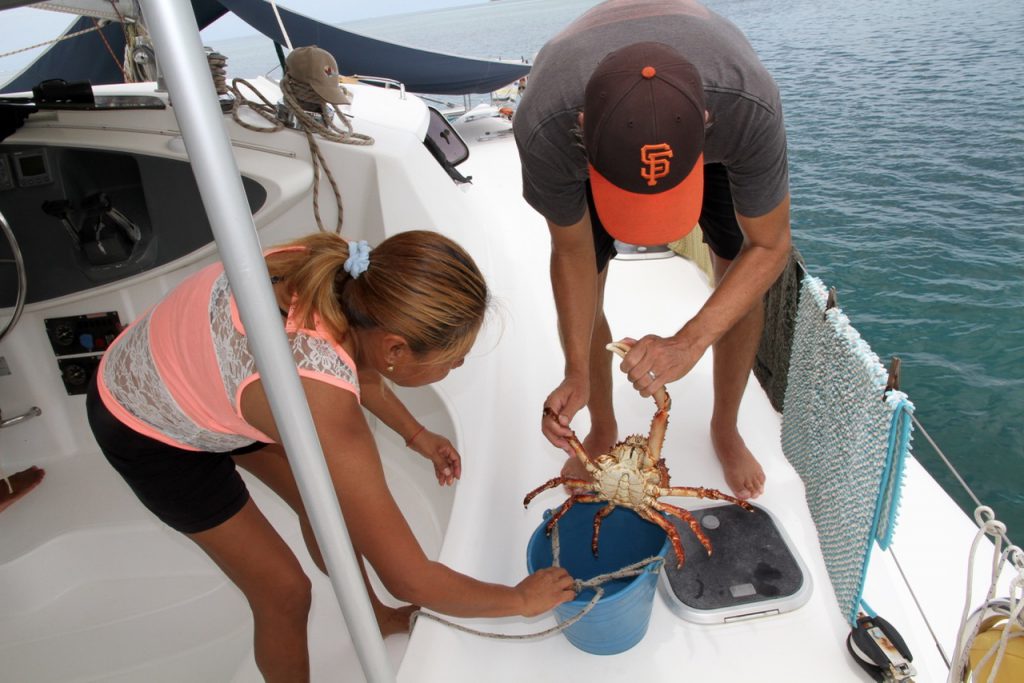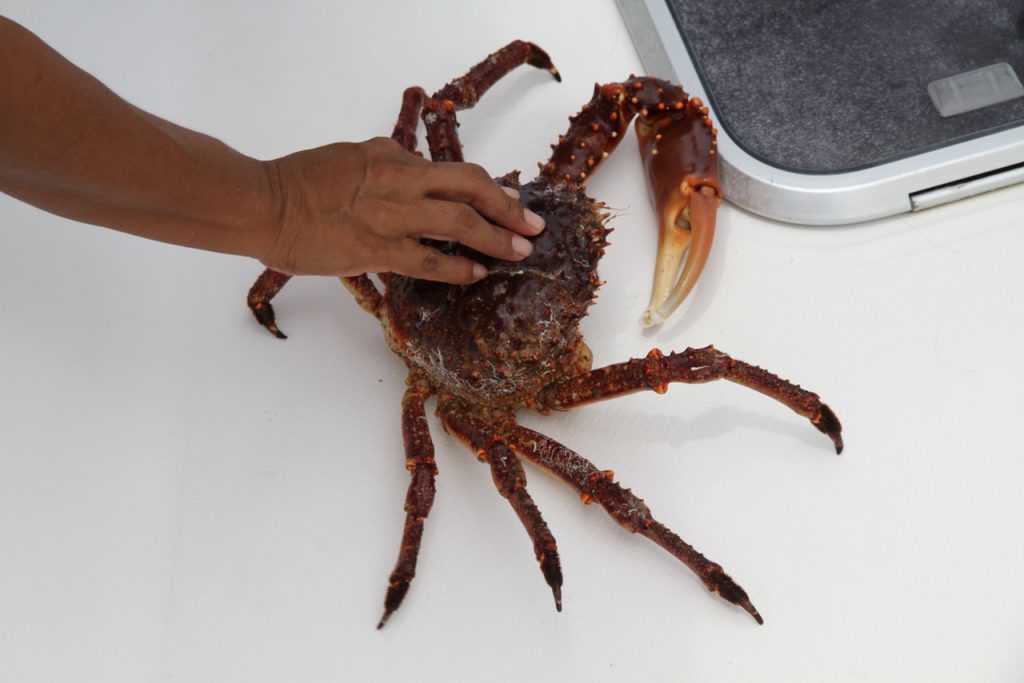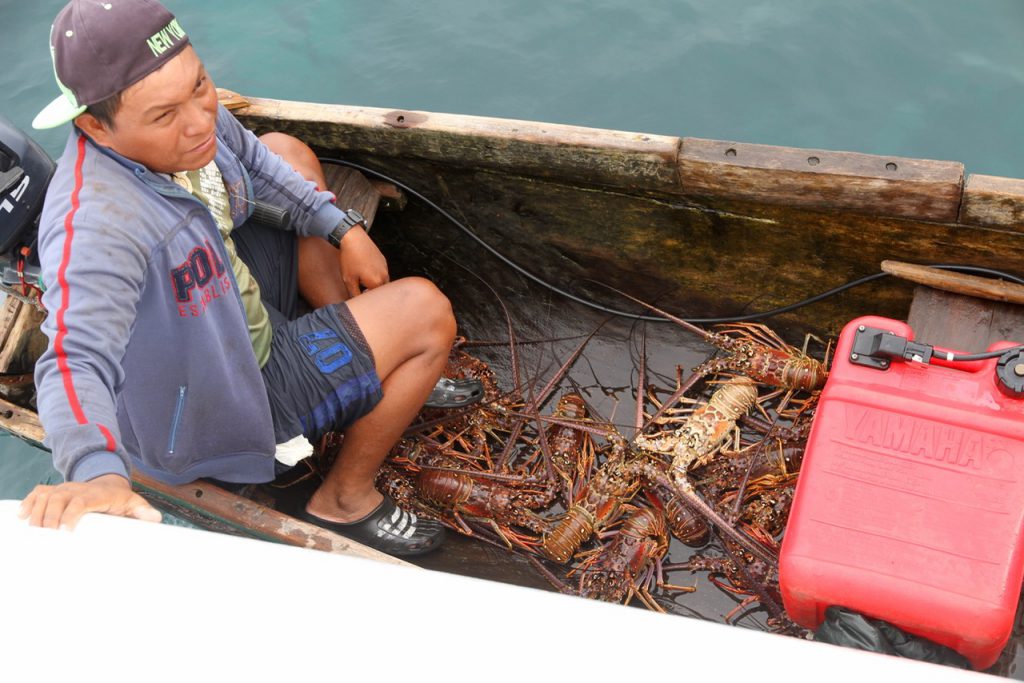 How much lobster is too much lobster?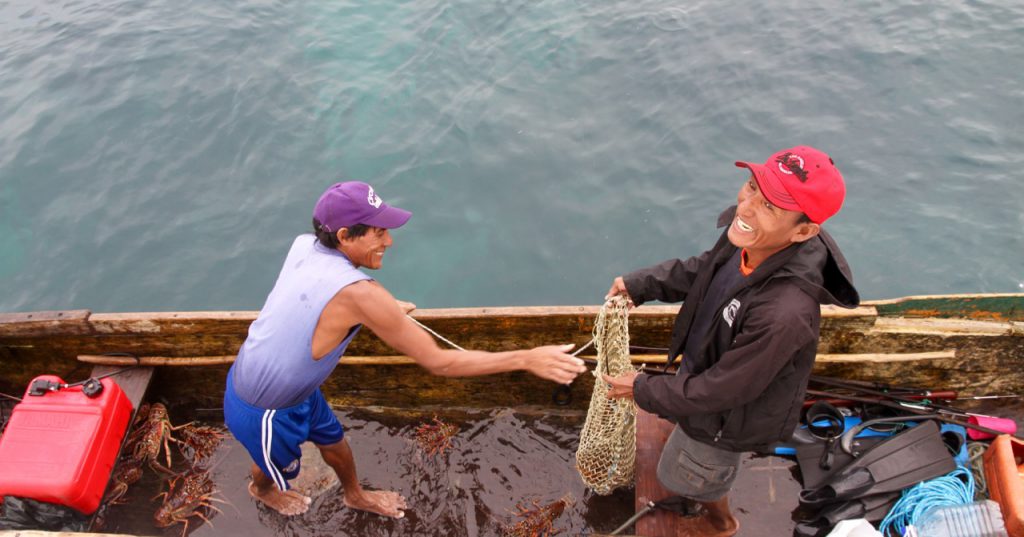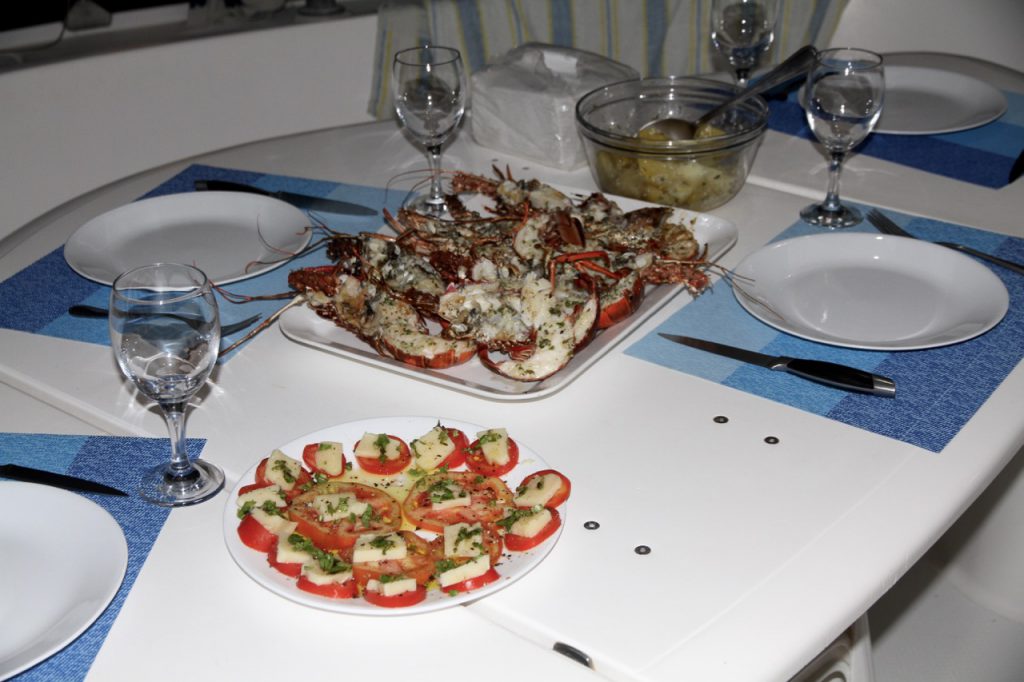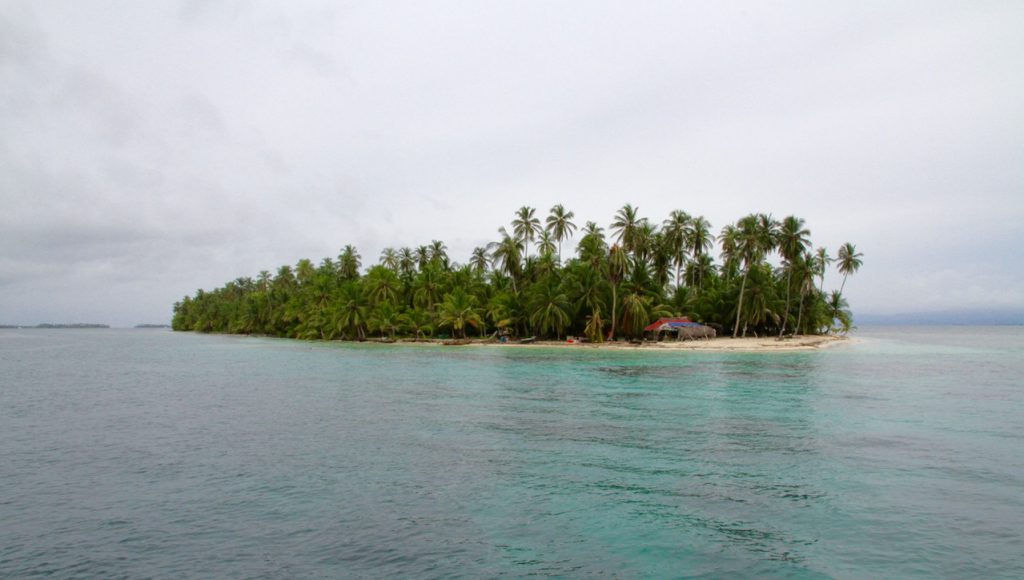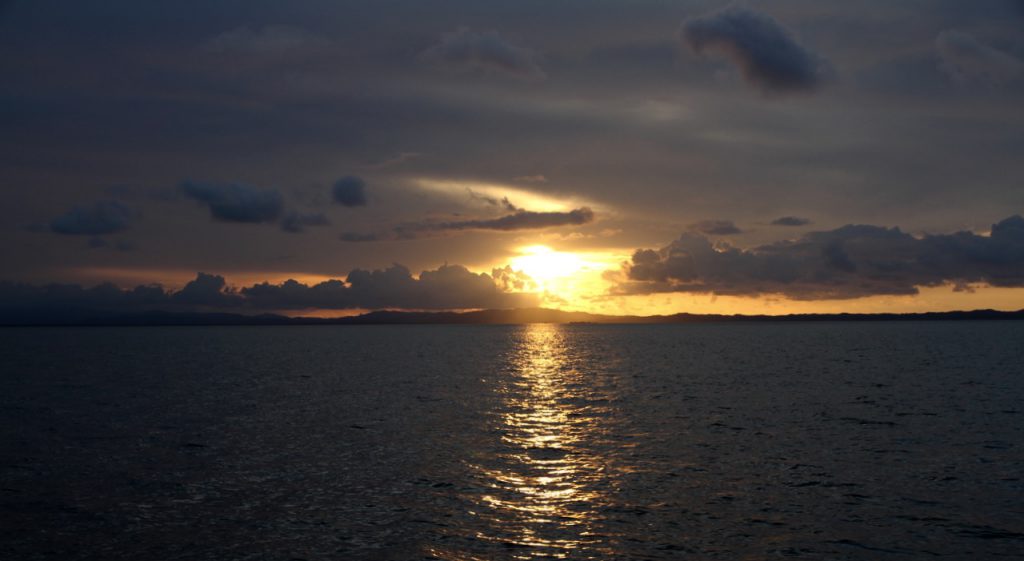 From San Blas we head back to Panama City to prepare to ship our truck around the Darian to Colombia.
The Darian Gap is an impassable 60 mile stretch of swamp and jungle that connects Panama to Colombia.  There are no roads and no way to get a vehicle through so shipping the truck is the only option to continue the journey south.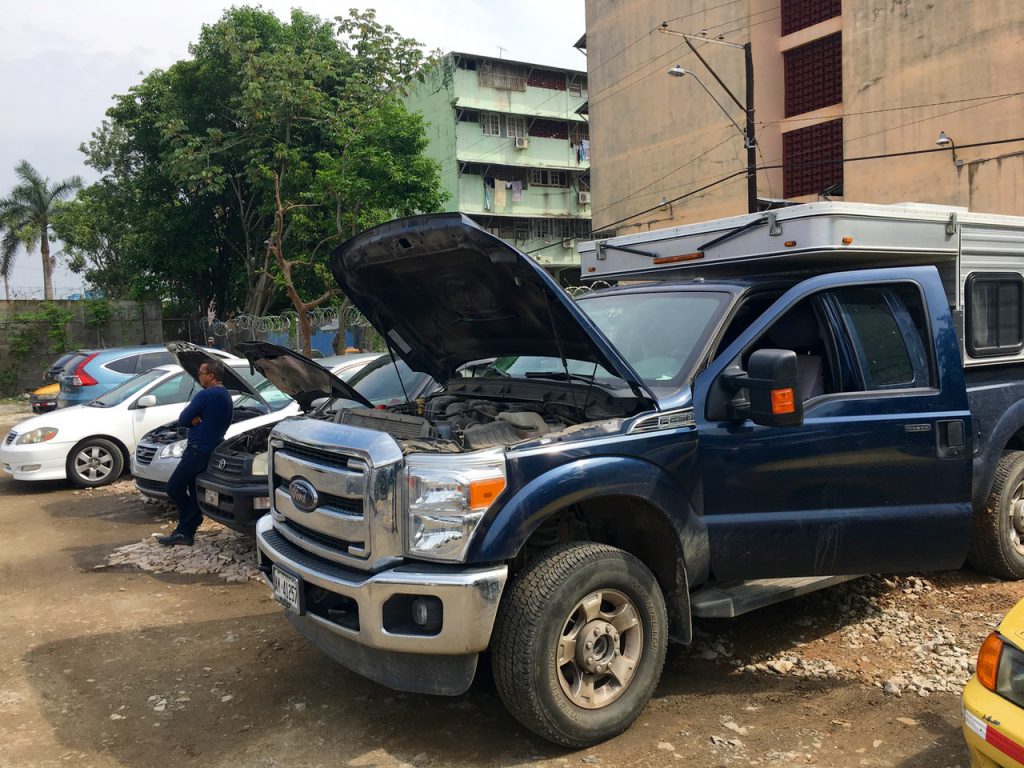 Step 1. The DIJ inspection.  4 hr wait for a 2 second inspection of the VIN #.
3 days before the ship sails we drive from Panama City to Colon where we will load the truck into a container.
But first one last night of camping in the hills outside Colon with a host of barnyard animals.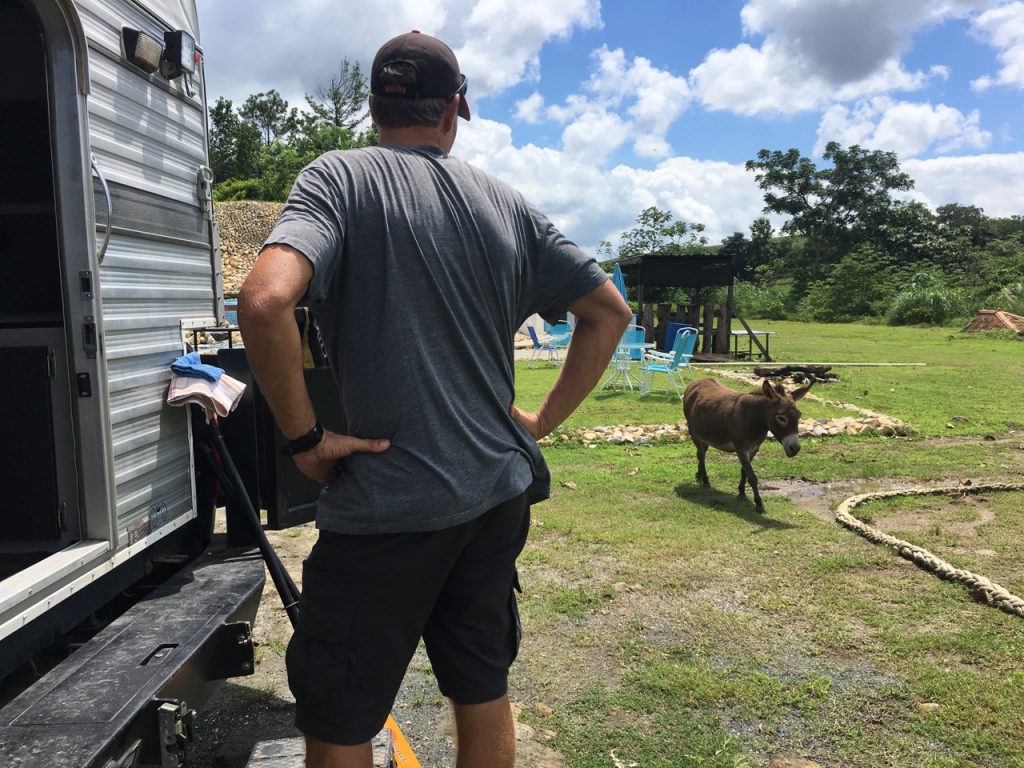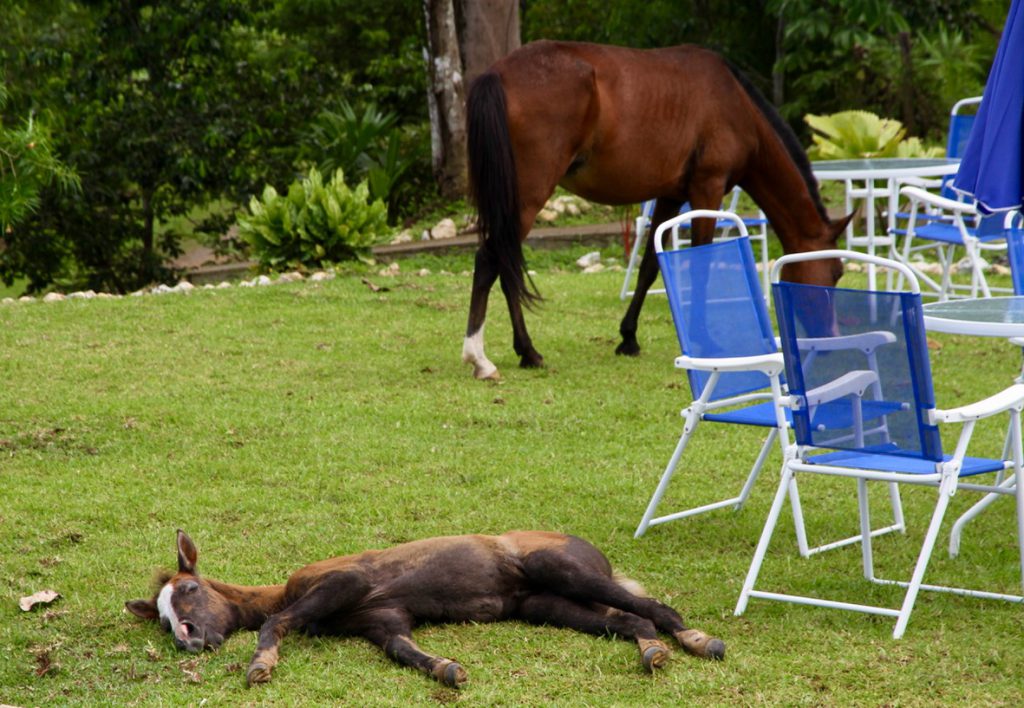 With paperwork sorted, police inspection complete and shipping partners organized we head into the port town of Colon to squeeze the truck into a shipping container and send it on its way.
A long, hot, semi organized, somewhat stressful experience.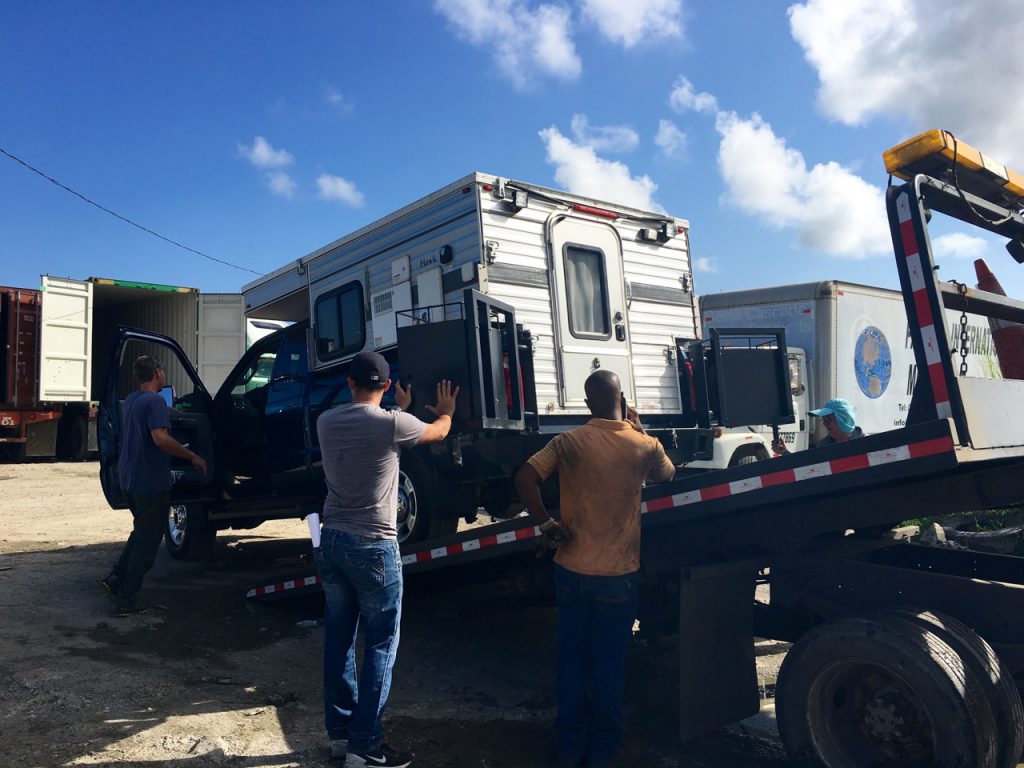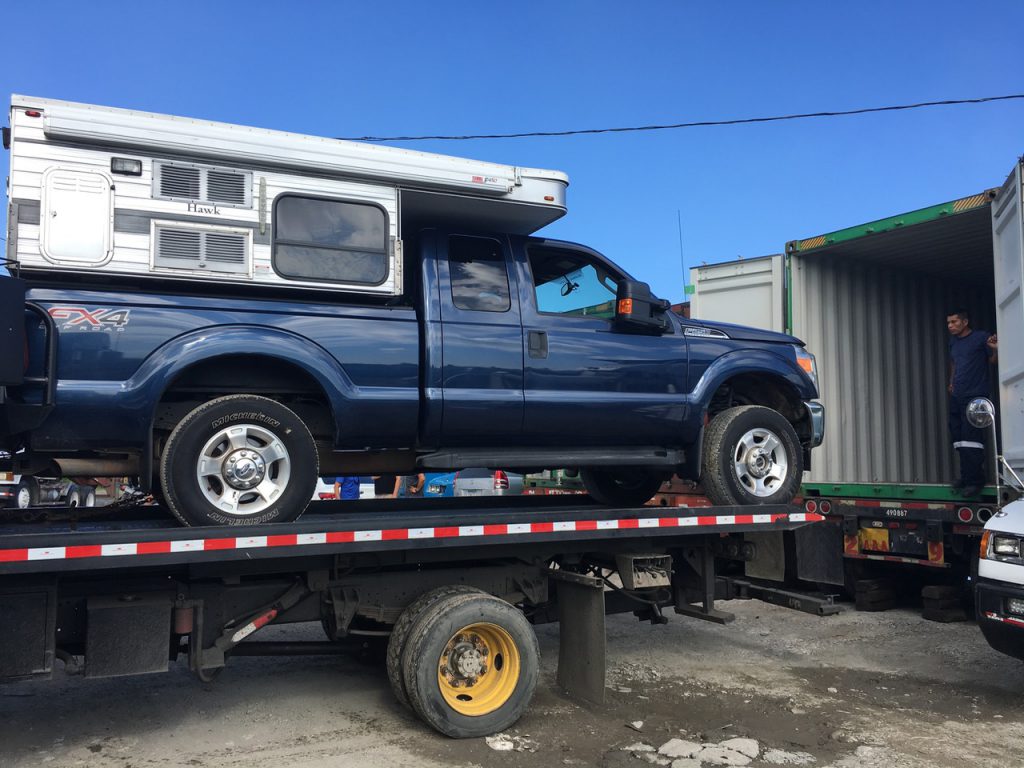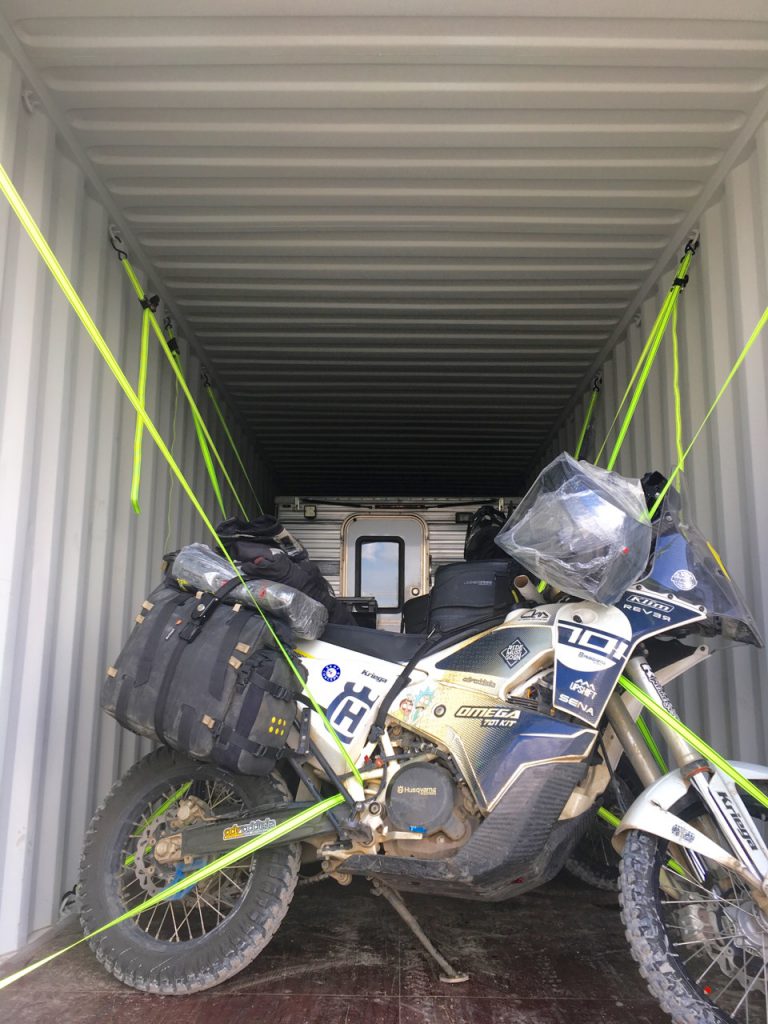 Fingers crossed we bid farewell to our little casa, looking forward to being reunited in Cartagena in 4 or 5 days.
We take the bus back to Panama City for one more night before we fly to Cartagena.
The hotel offers up an upgrade with great views of the Panama Canal.