We crossed from Honduras to Nicaragua near the Honduran town of Danli, known for tobacco farming and the manufacture of fine cigars.
Our border crossing was fairly uneventful and before we knew it we were on our way to our first stop in Nicaragua, Somoto Canyon.
We found a guide to take us on a 6-hour hiking, swimming and jumping tour of the canyon…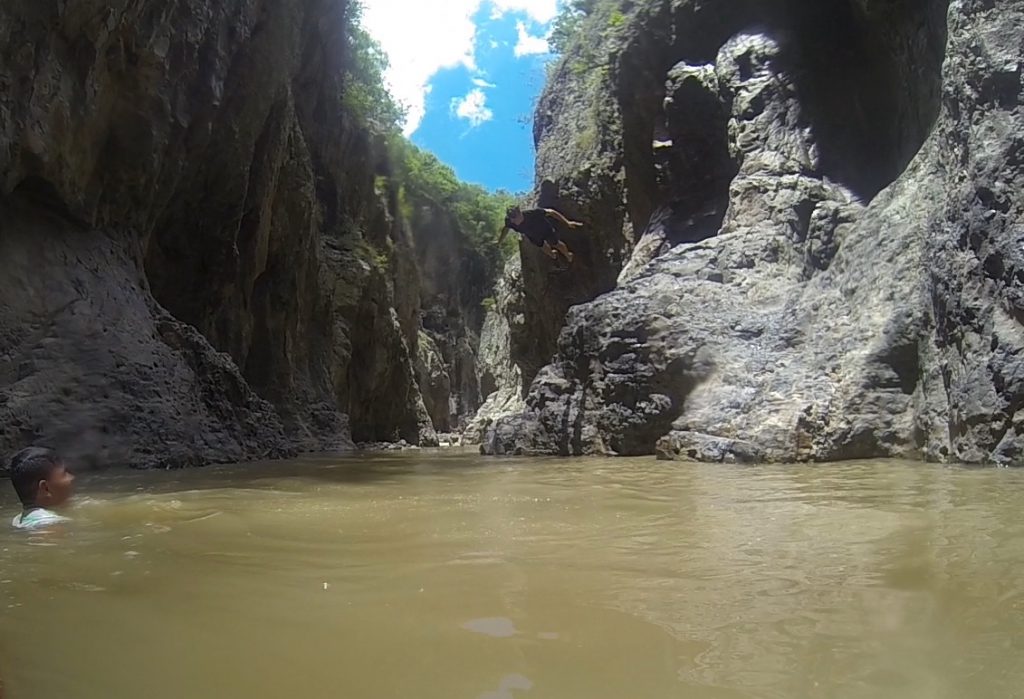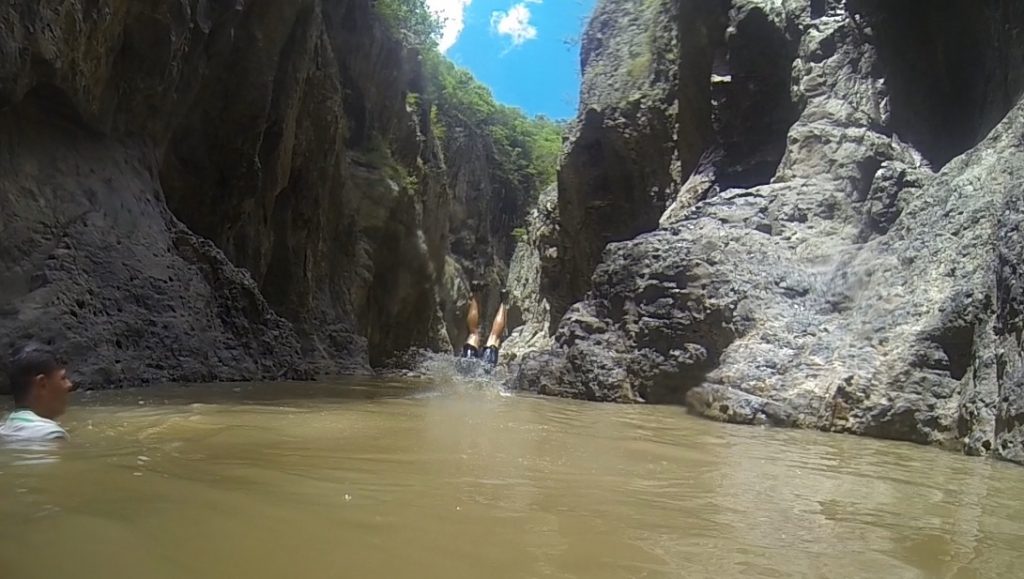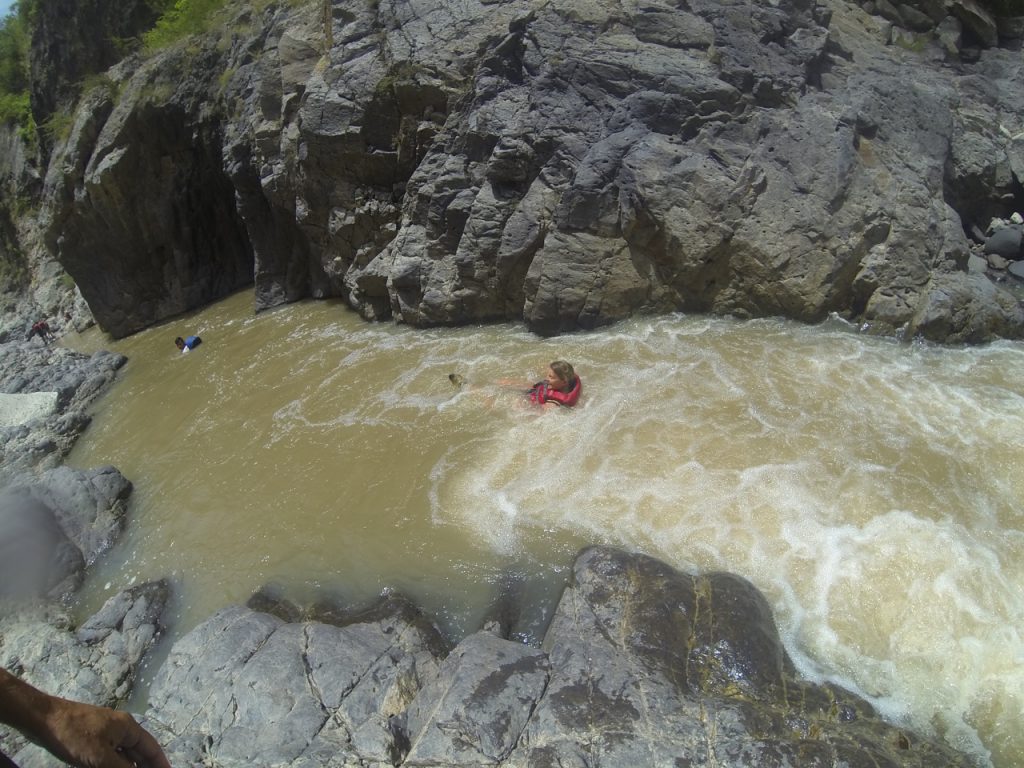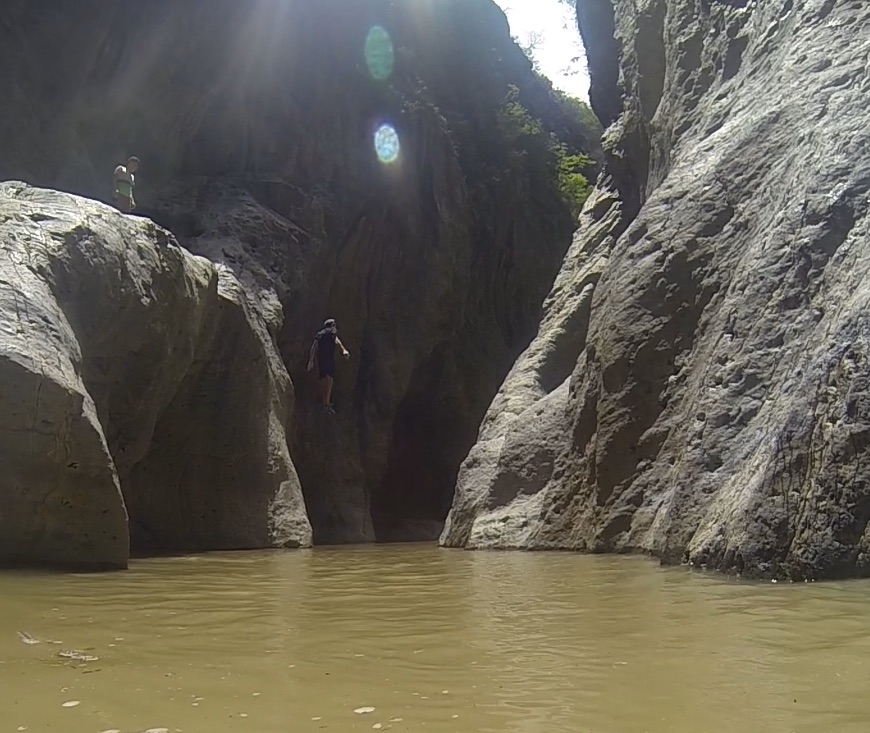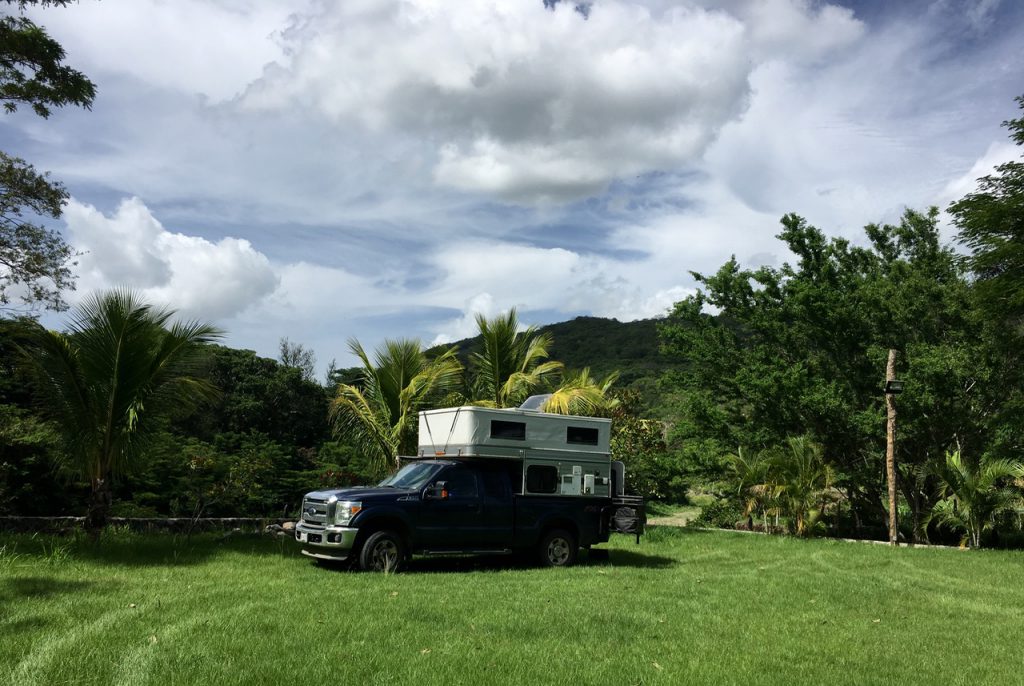 ….and settled in for a couple days of camping on a beautiful Finca right next to the river.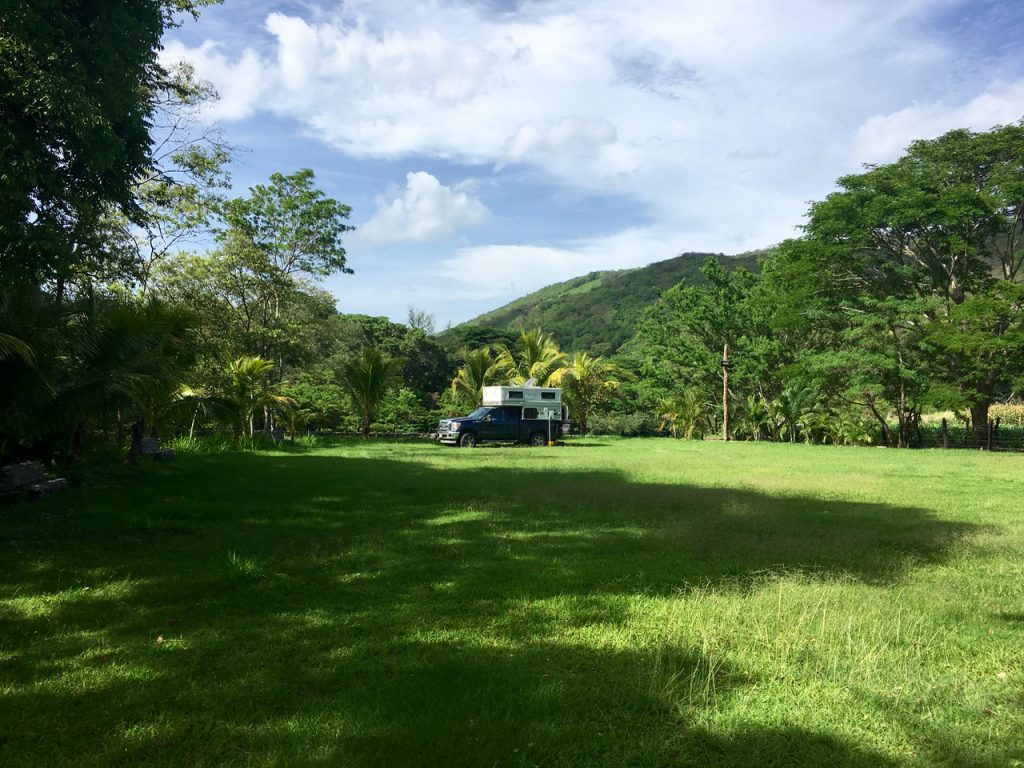 From Somoto we headed southwest to the town of Leon and the nearby beach community of Las Penitas.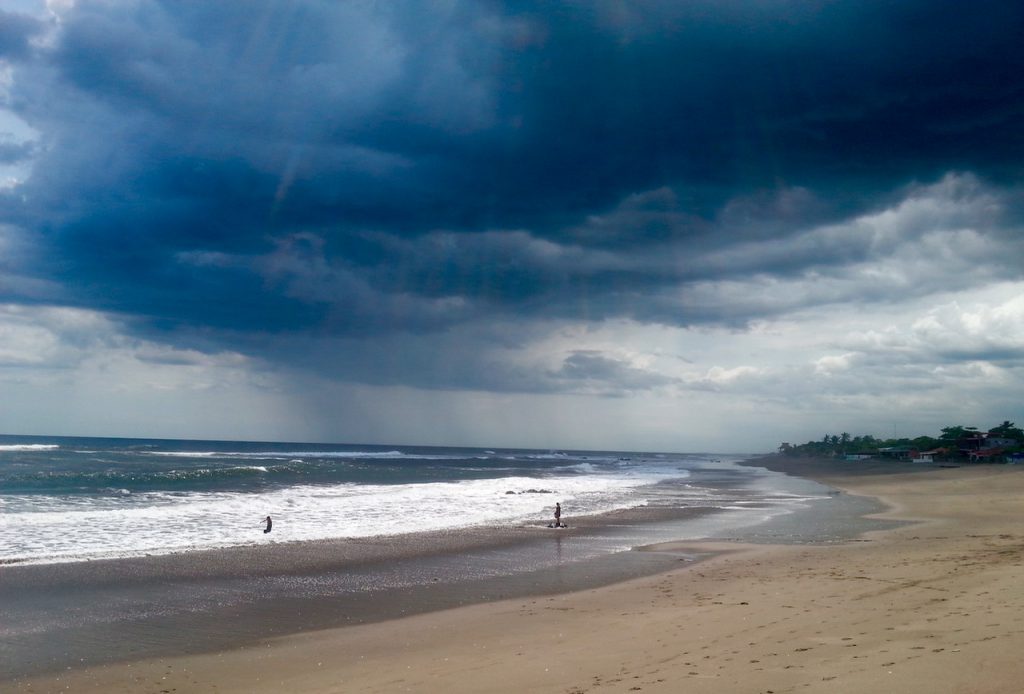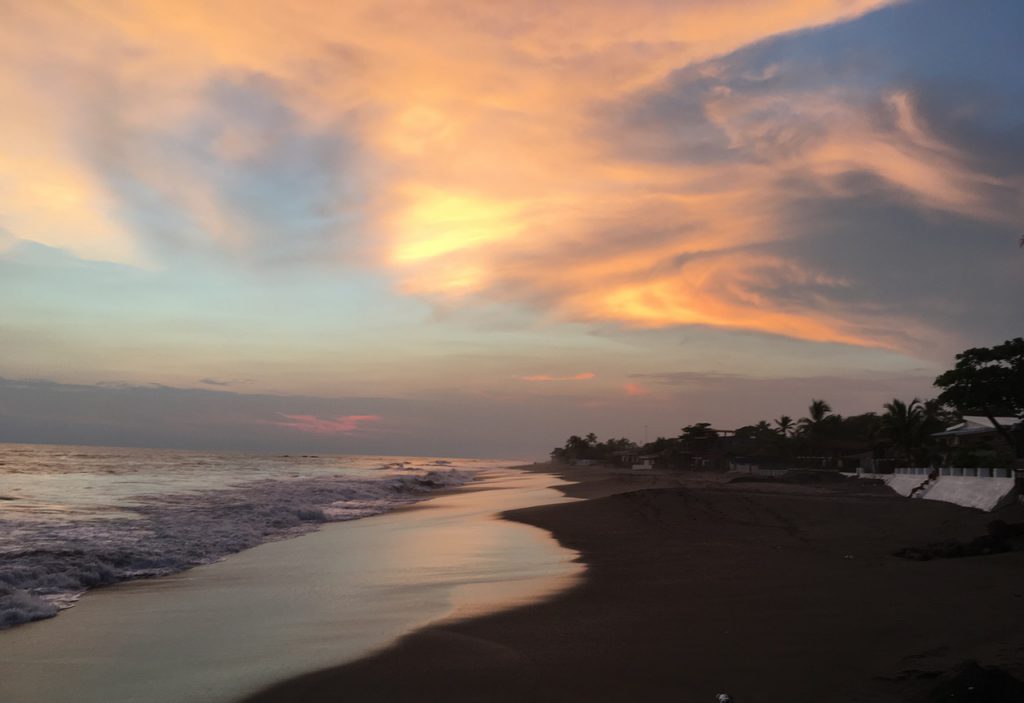 Leon is a happening little town that was once the capital of the country.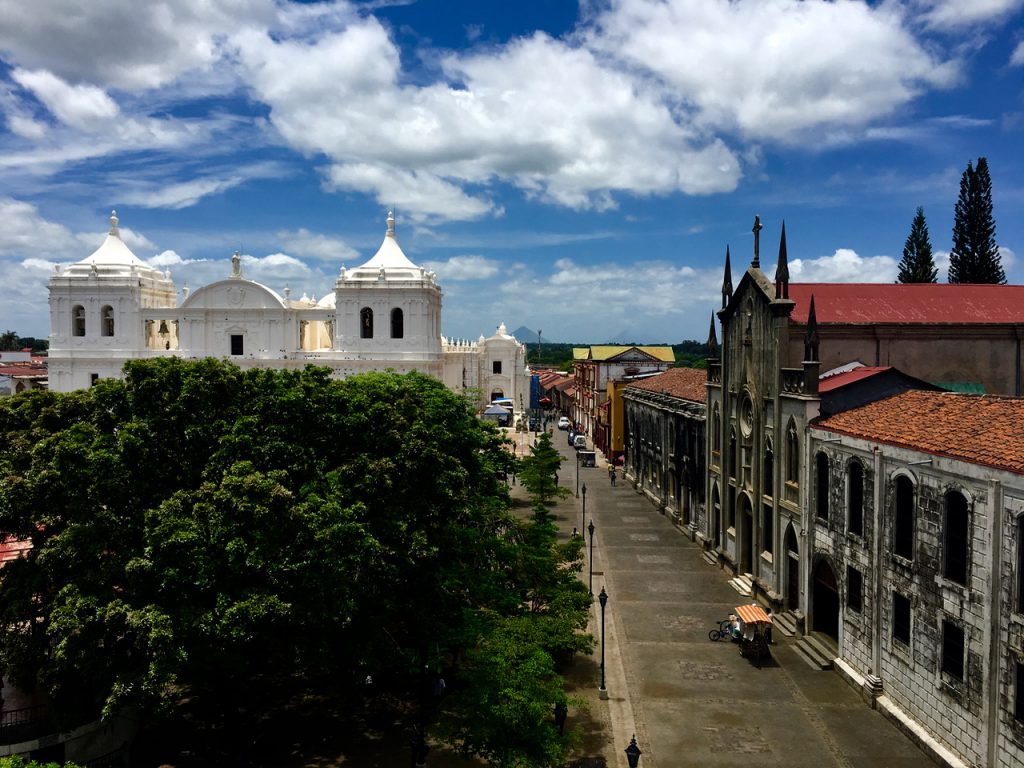 Here we toured the Museum of the Revolution and learned about the overthrow of the Somoza dictatorship by the Sandinistas
…..guided by an actual revolutionary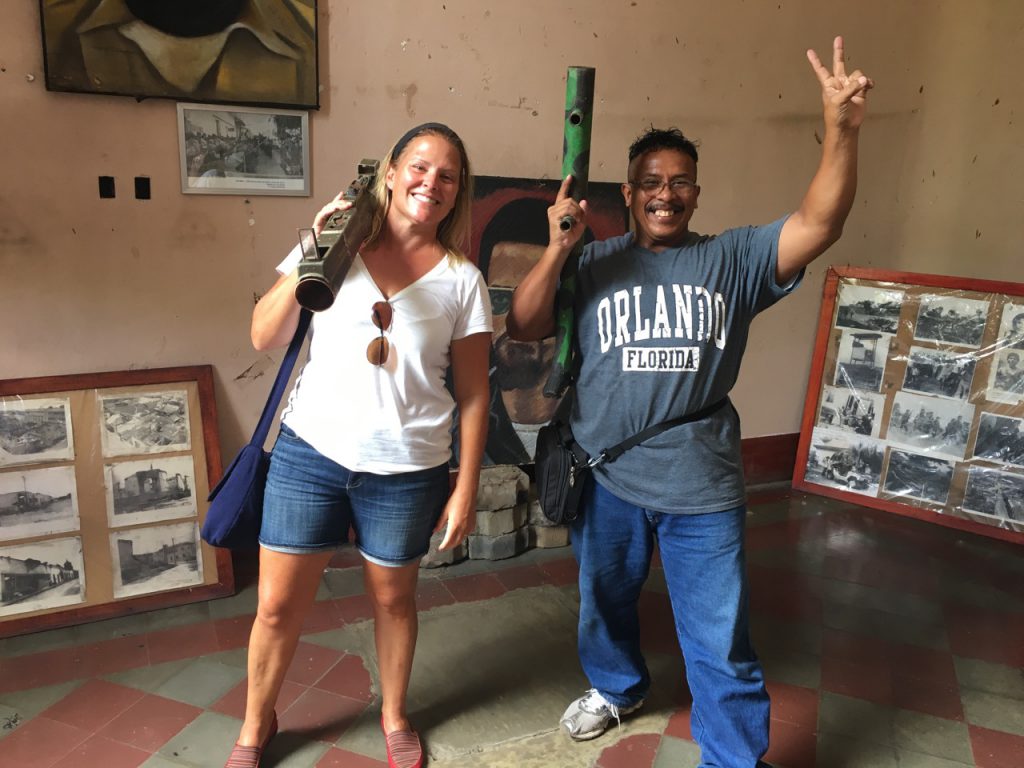 Kind of an awkward photo considering the subject matter but he insisted.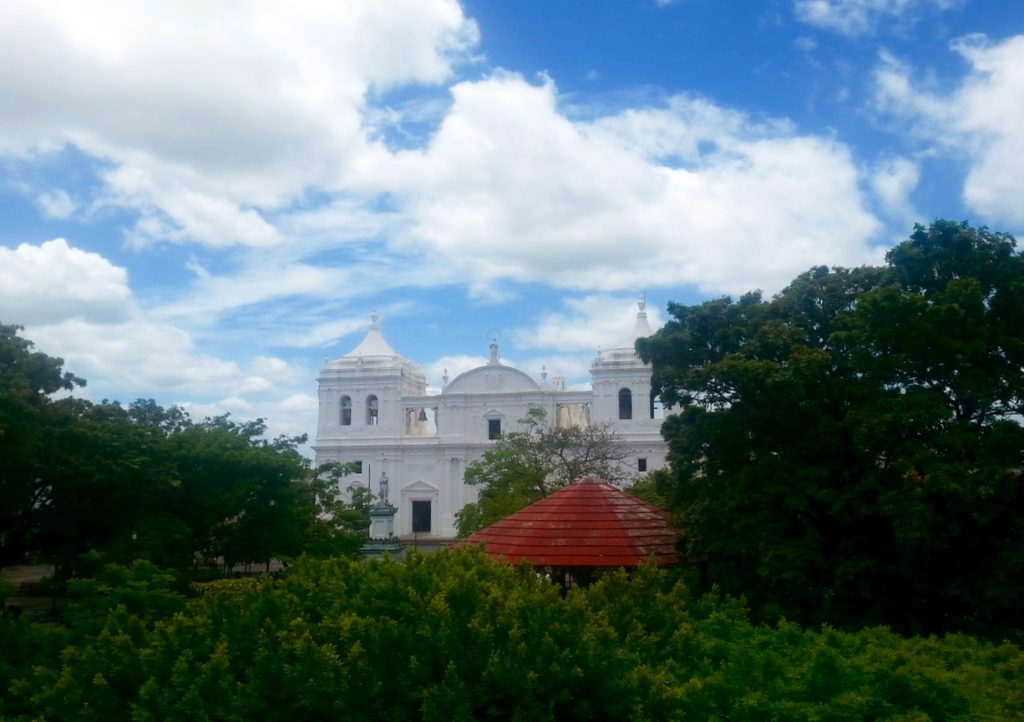 We hooked up with some new friends Jo and Phil (@elvislivesroadtrip), whom we met in El Salvador, for a couple beers and several hours later it was time for street burgers…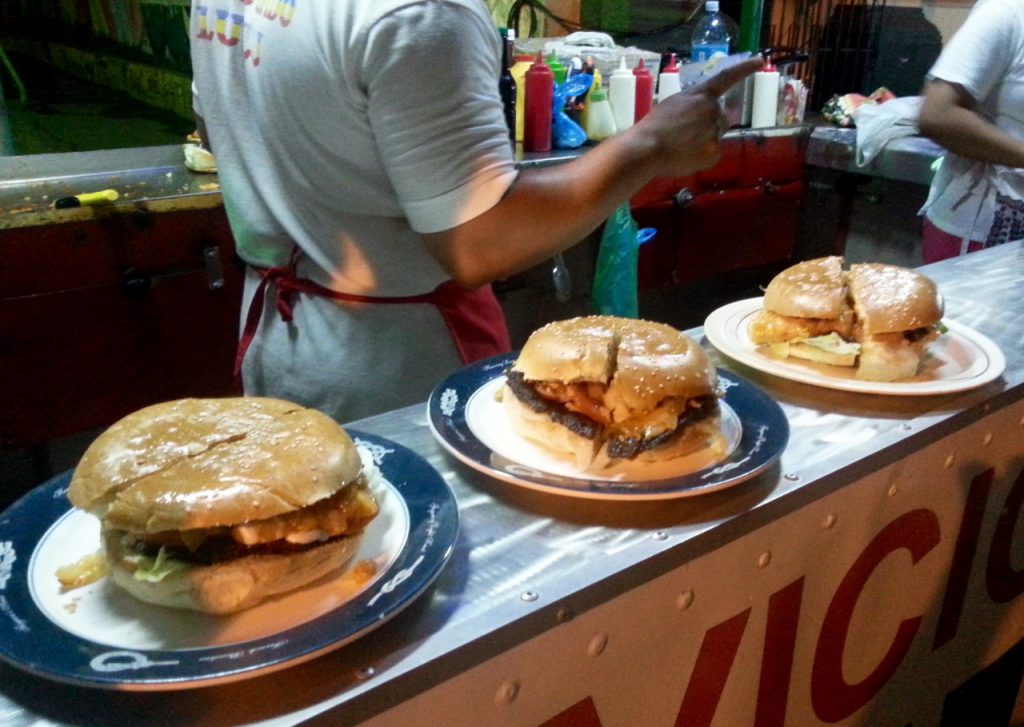 It was then back inland to the Masatepe area and another great camp site on a Finca, Villas Vista Masaya, owned by a Dutch couple who welcome dirty overlanders with open arms.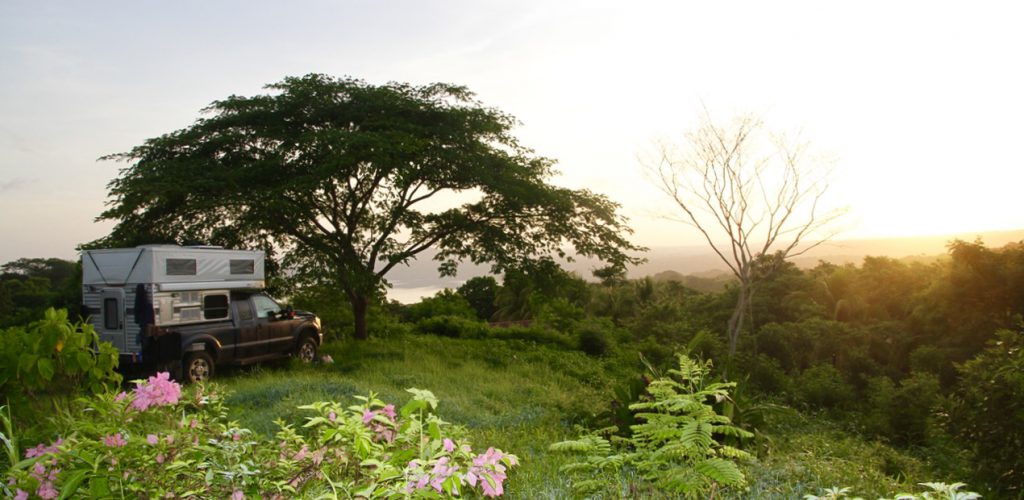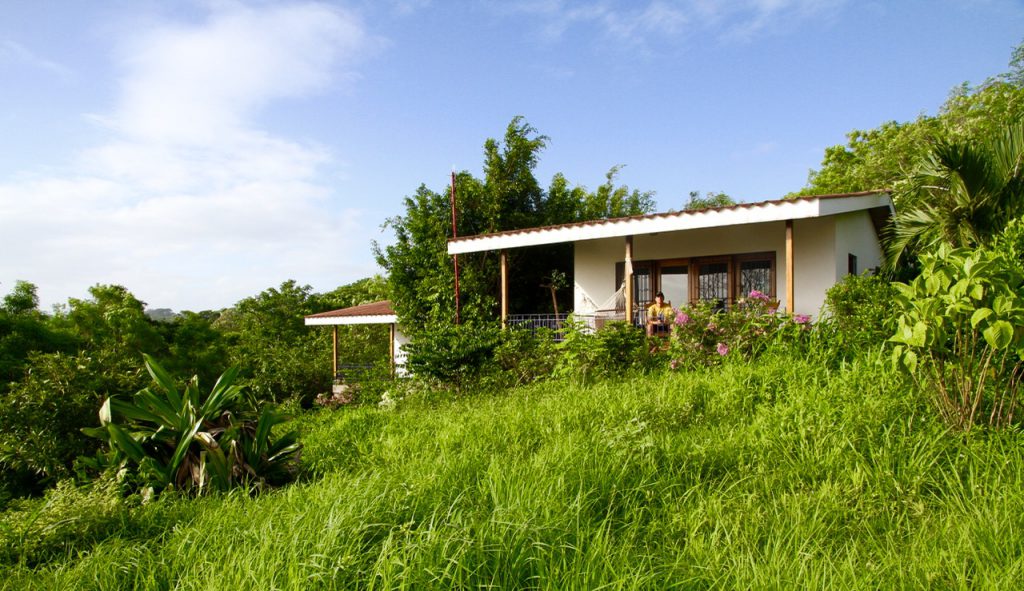 Nell, our host, took us to the local town to check out a 200 year-traditional horse festival…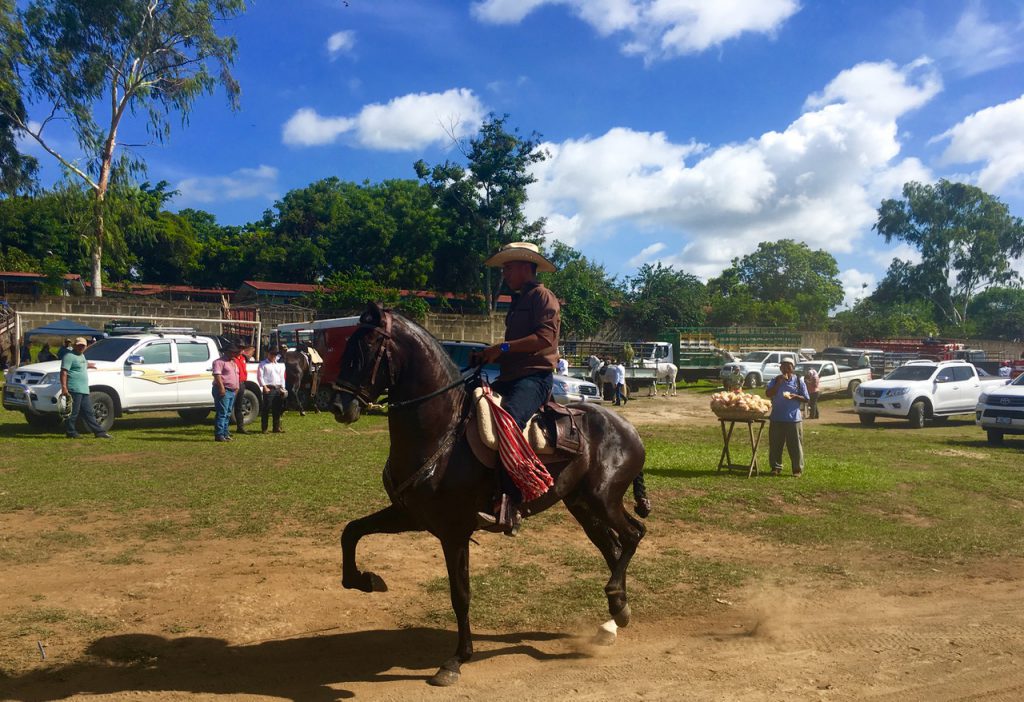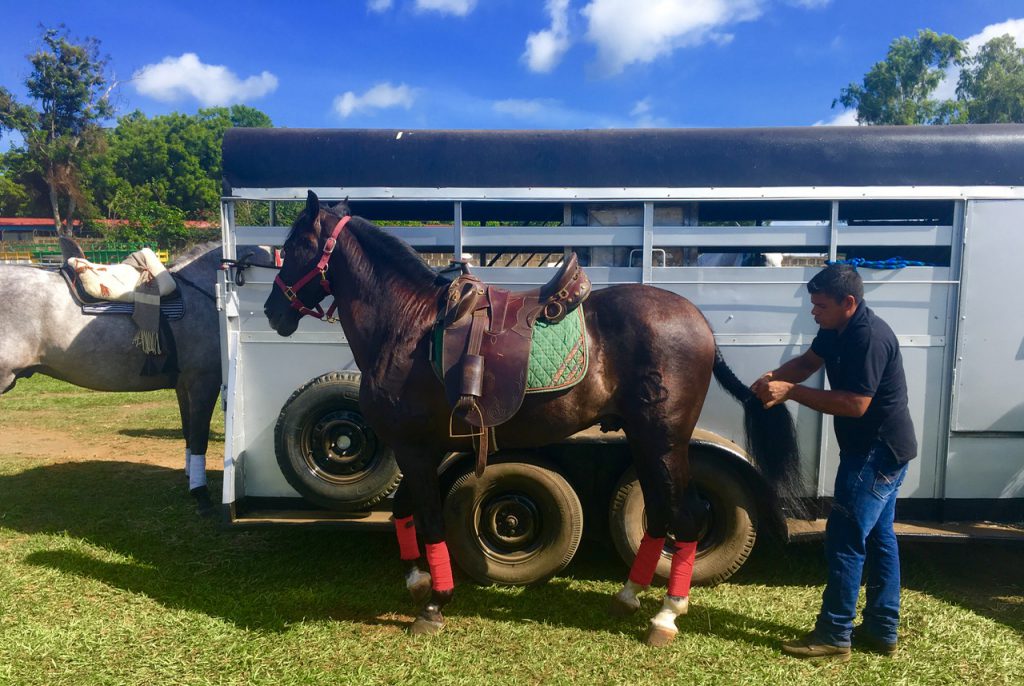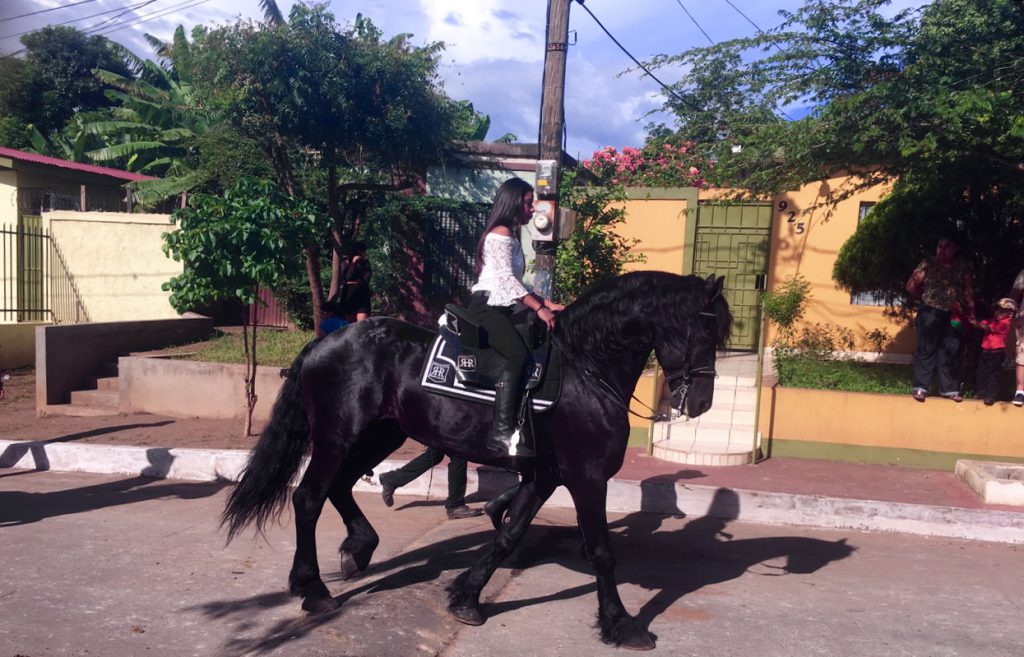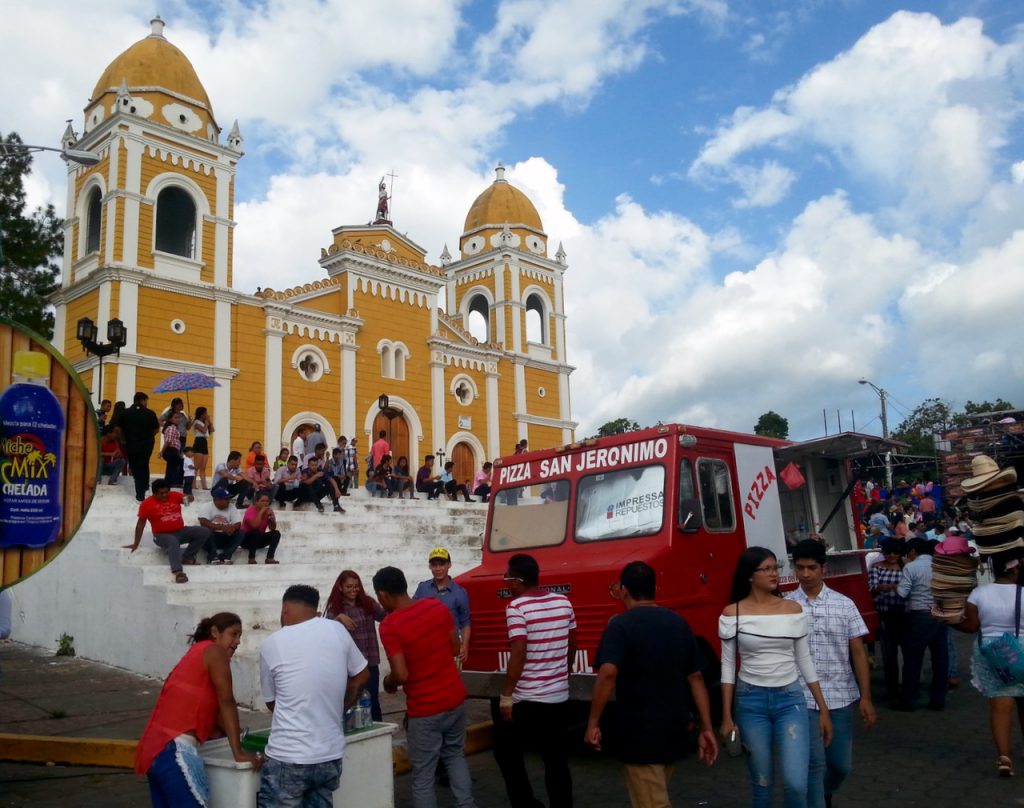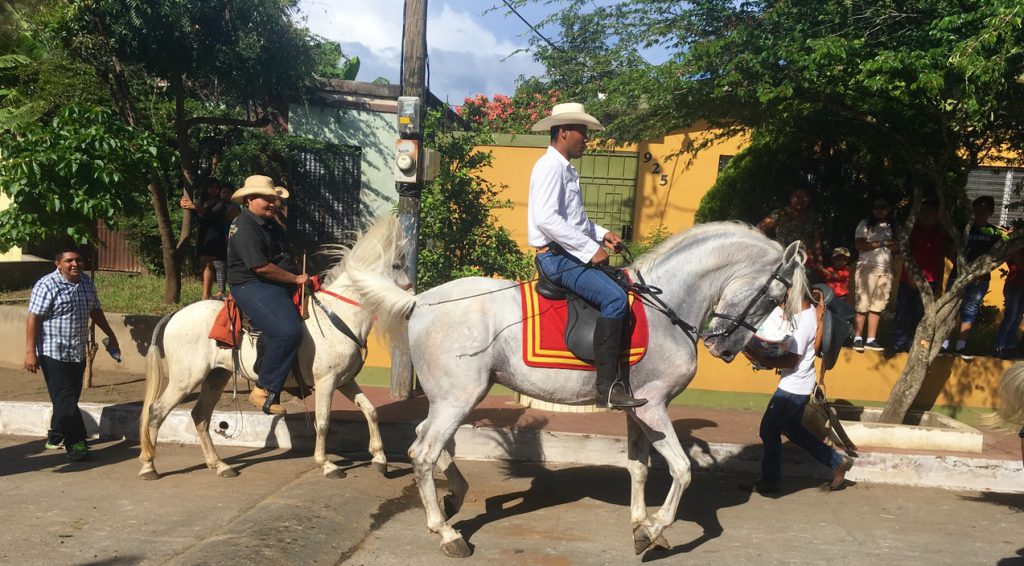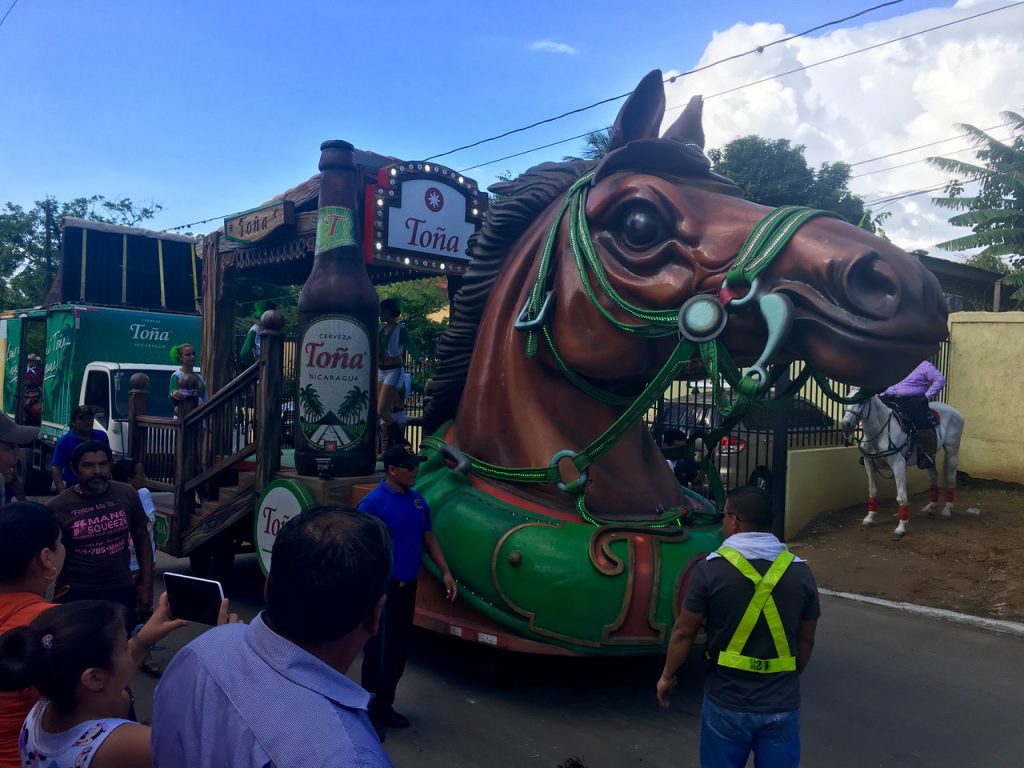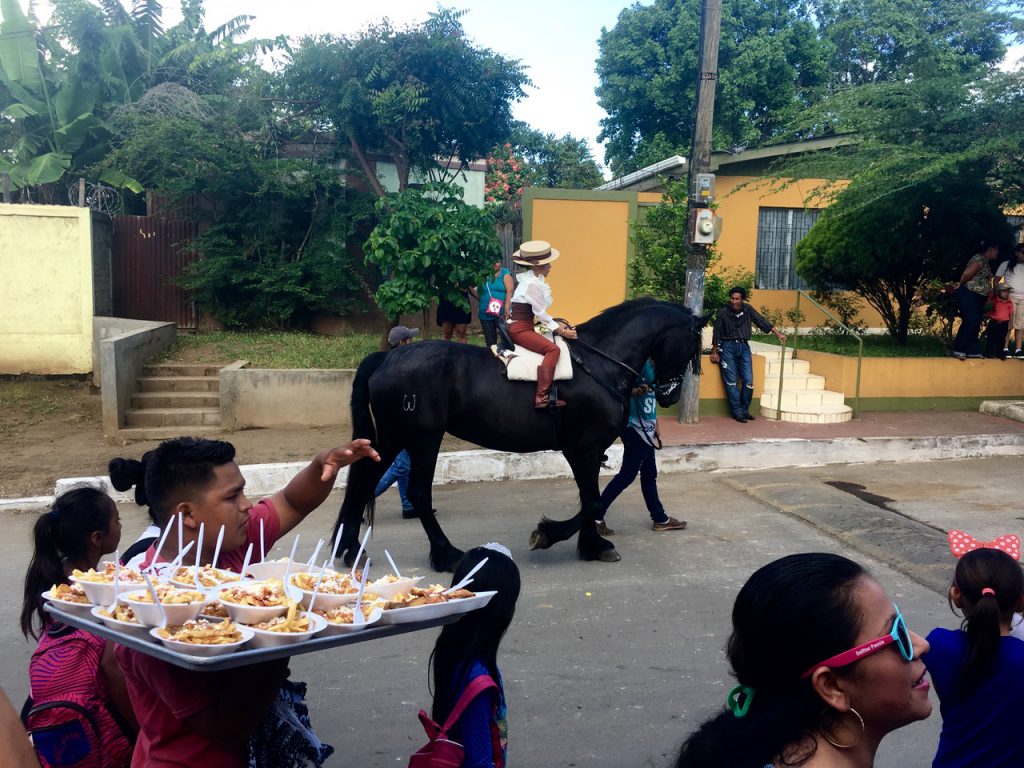 Cute kid on the horse….but hey, is that Poutine?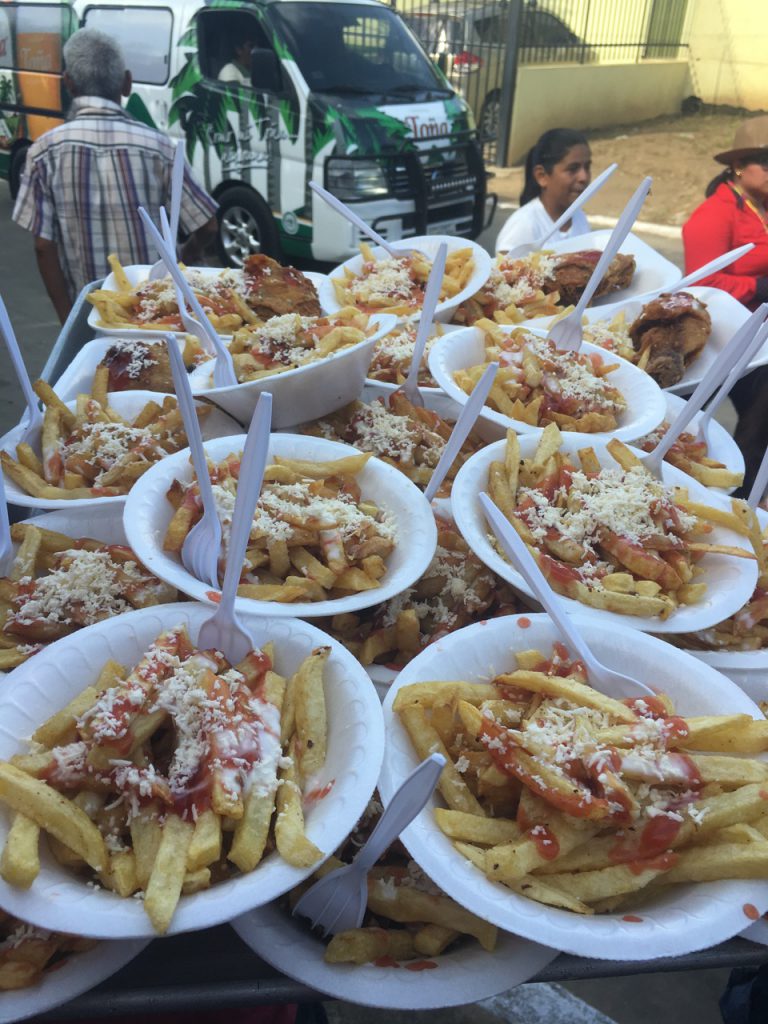 No but who wouldn't want a plate of fries (some with fried chicken), pre-ketchuped sprinkled with a little cheese kept warm in the 90 degree sun?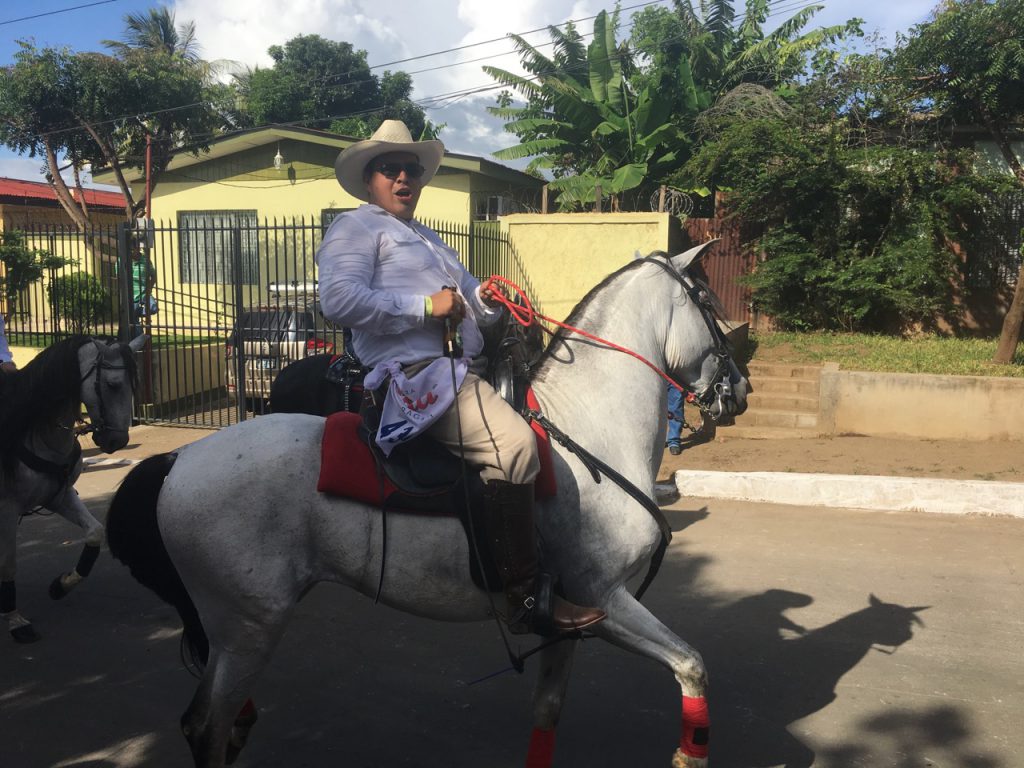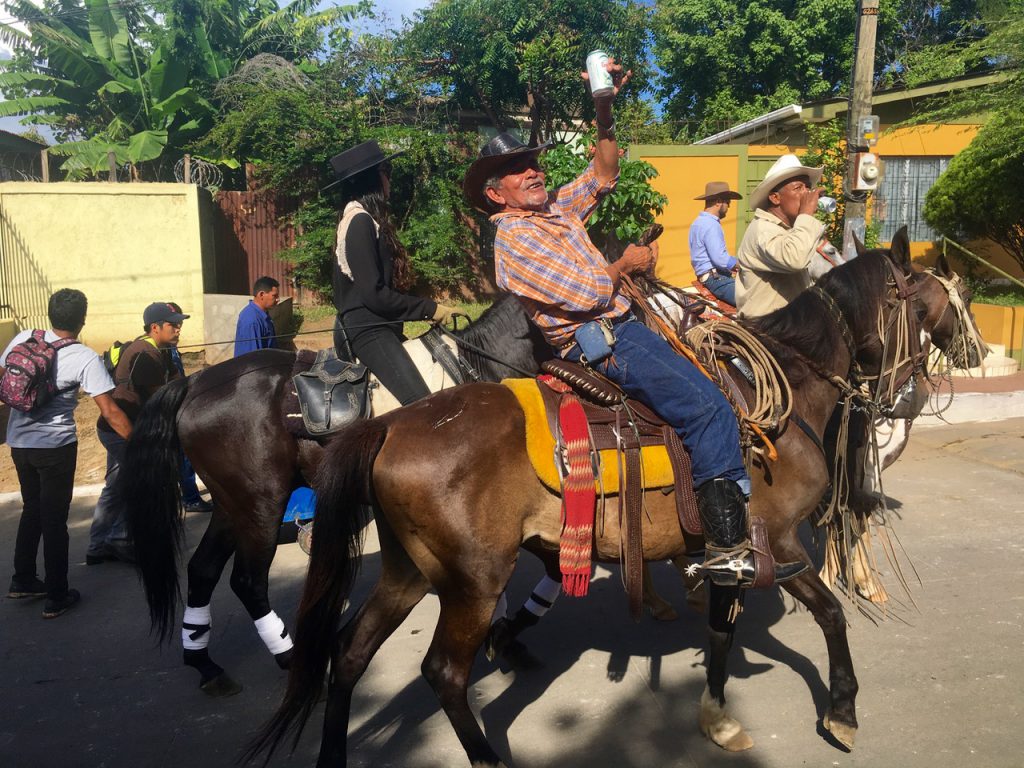 Kind of makes you want to get a horse and head down for next year's festival doesn't it?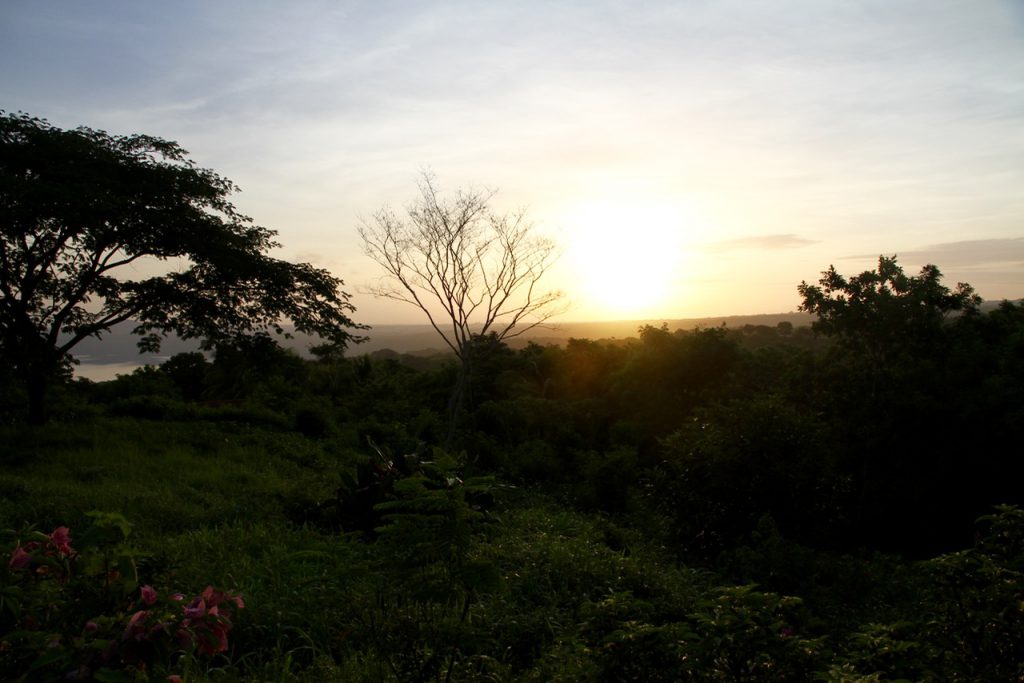 It was soon time to move again.
On the way to the Colonial town of Granada from Masatepe lies the active Volcano Masaya.
A few days in Colonial Granada would follow with some great meals out and a guest house all to ourselves (we love a hotel that lets us park the rig in the lobby).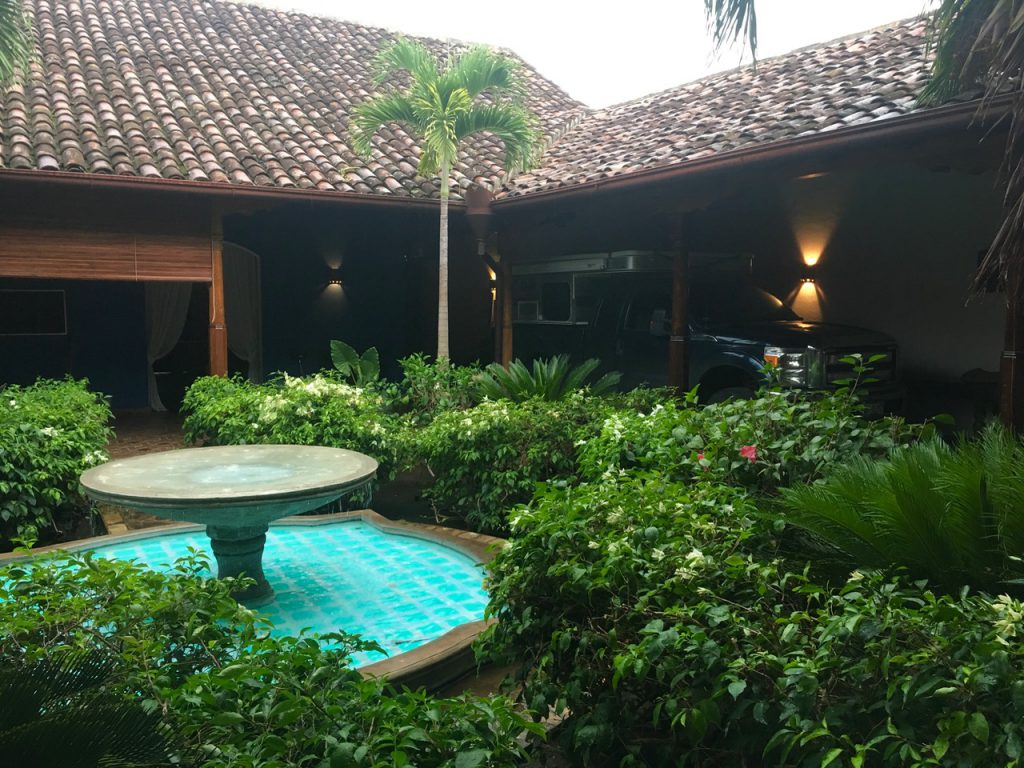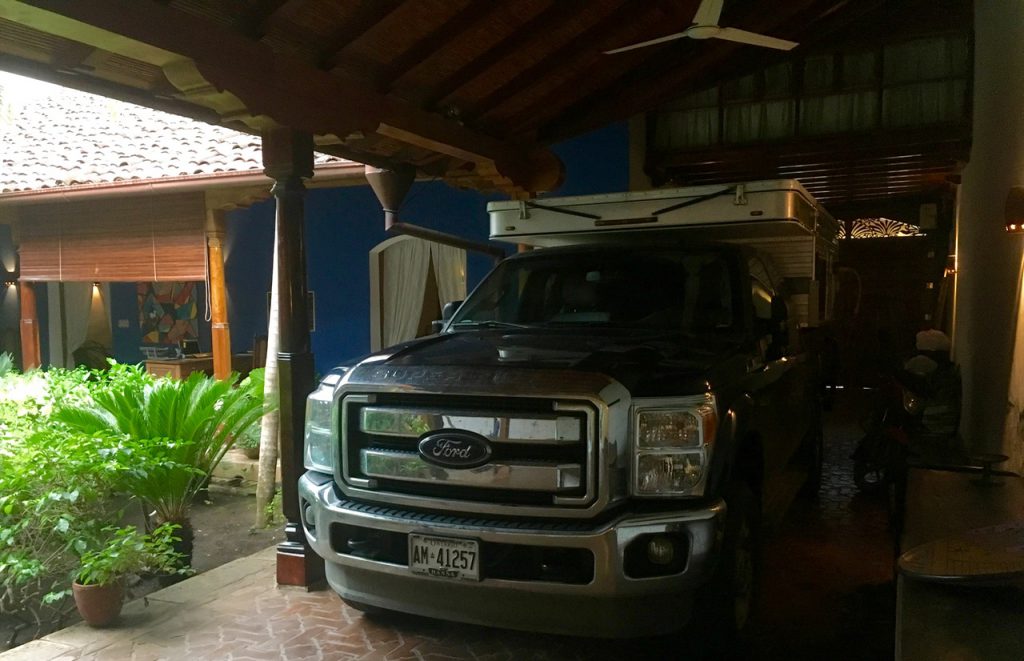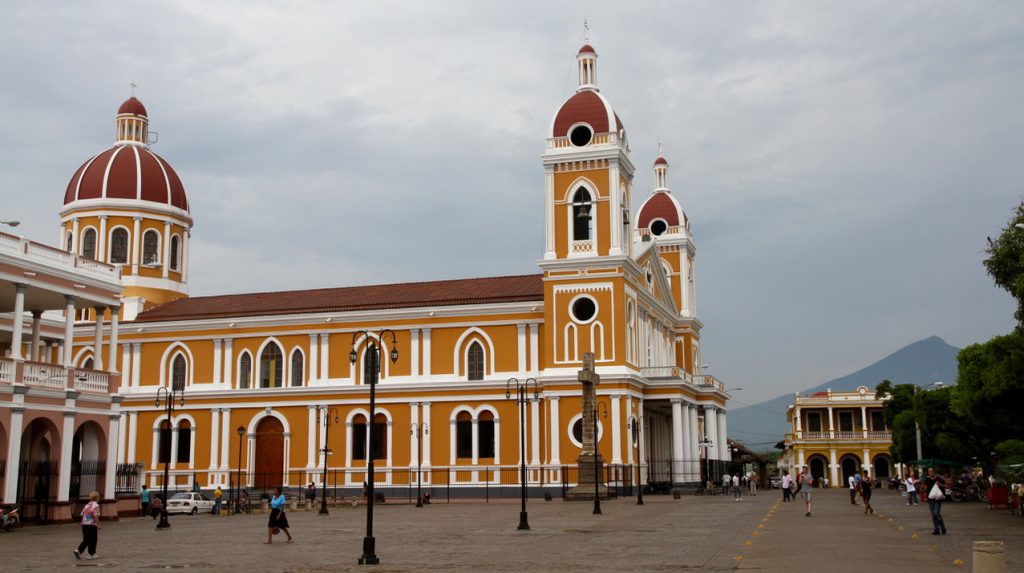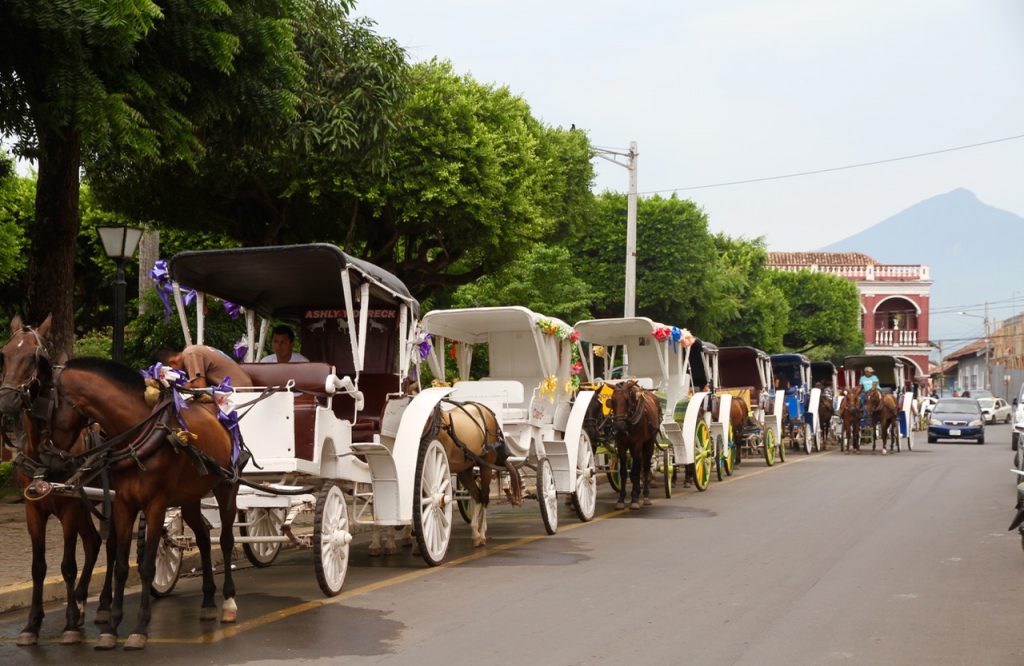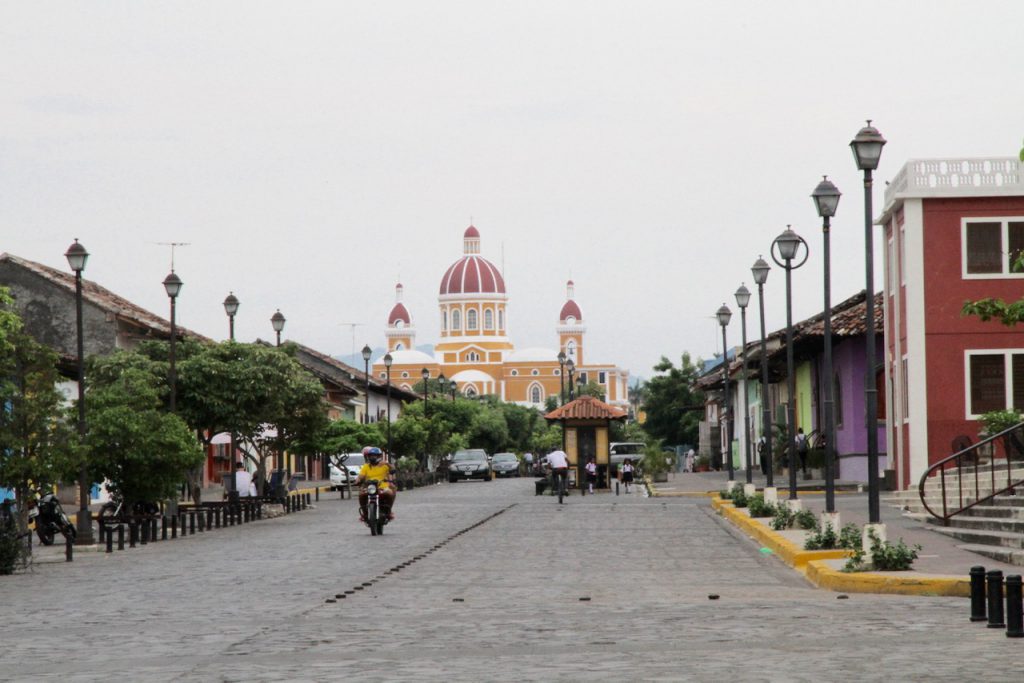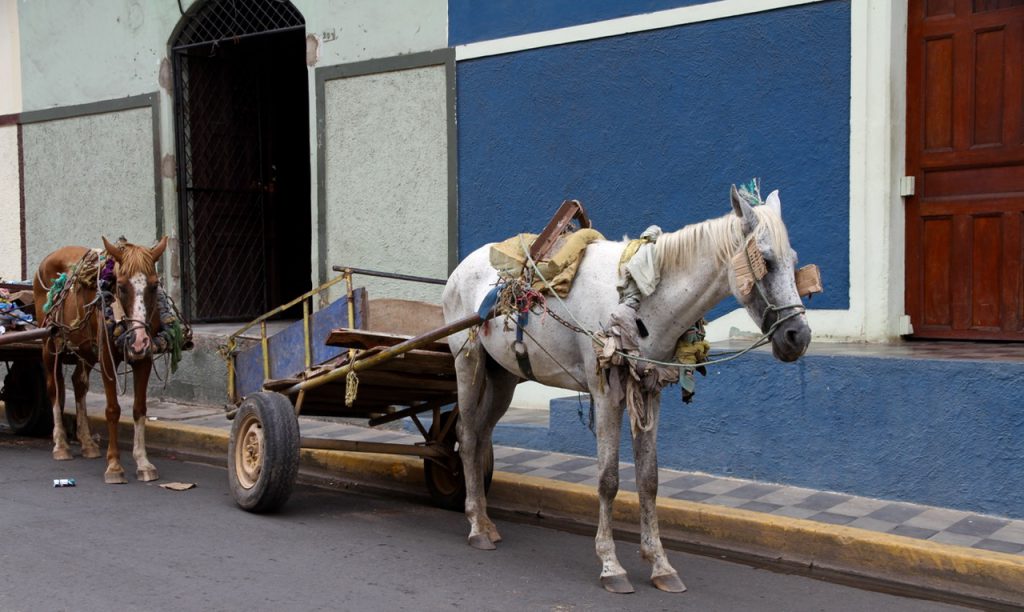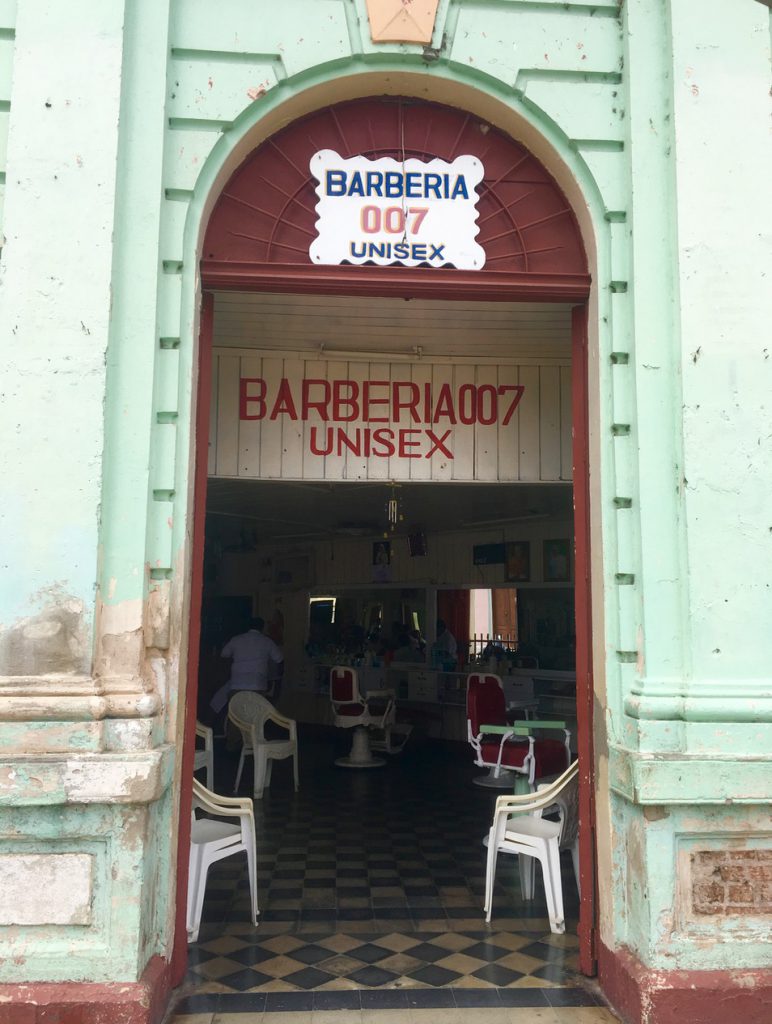 From Granada it was back to the beach and a sweet little air bnb room in the home of a super Aussie/Canadian family from Toronto.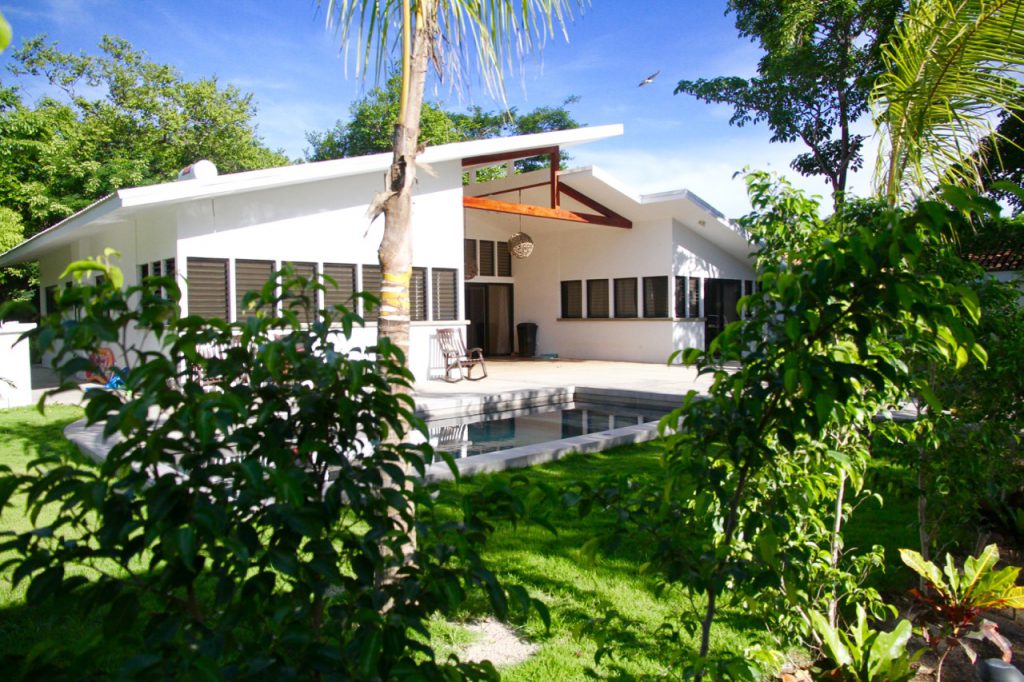 Their home is located in the Hacienda Iguana development in Tola on the famous Playa Colorado surf beach.
The development has a great little inexpensive 10 hole golf course on the property causing us to stretch out our 2 day stay by a few days.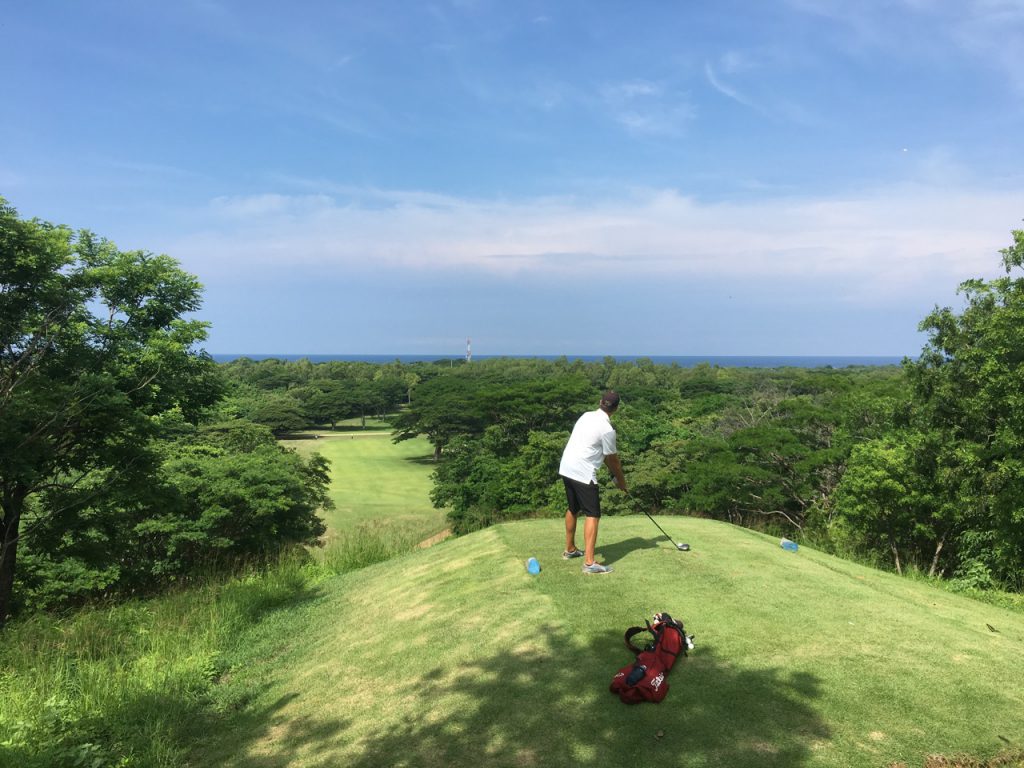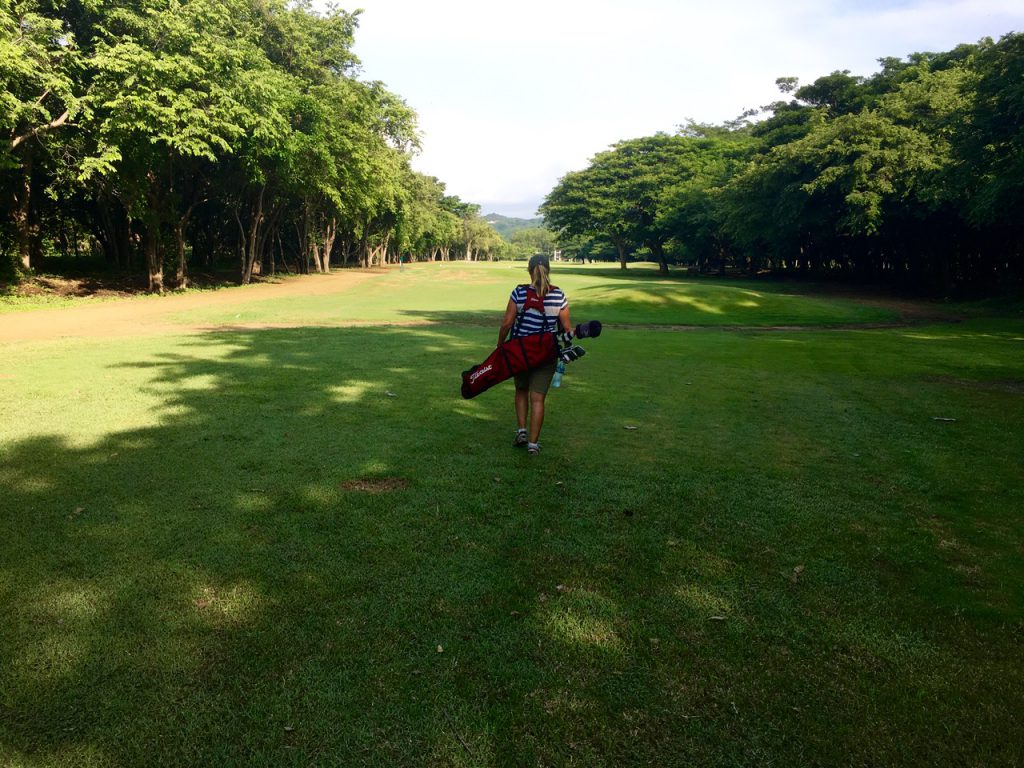 ….But this trip is not supposed to be about golf courses and airbnbs so we needed to get back to the jungle.
Ometepe Island found within Lake Nicaragua is composed of twin volcanoes surrounded by tropical jungle.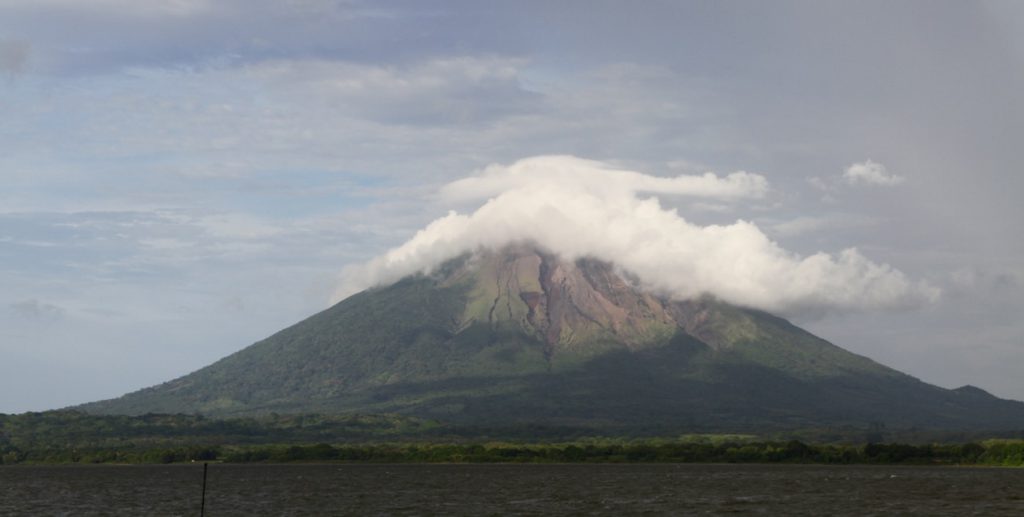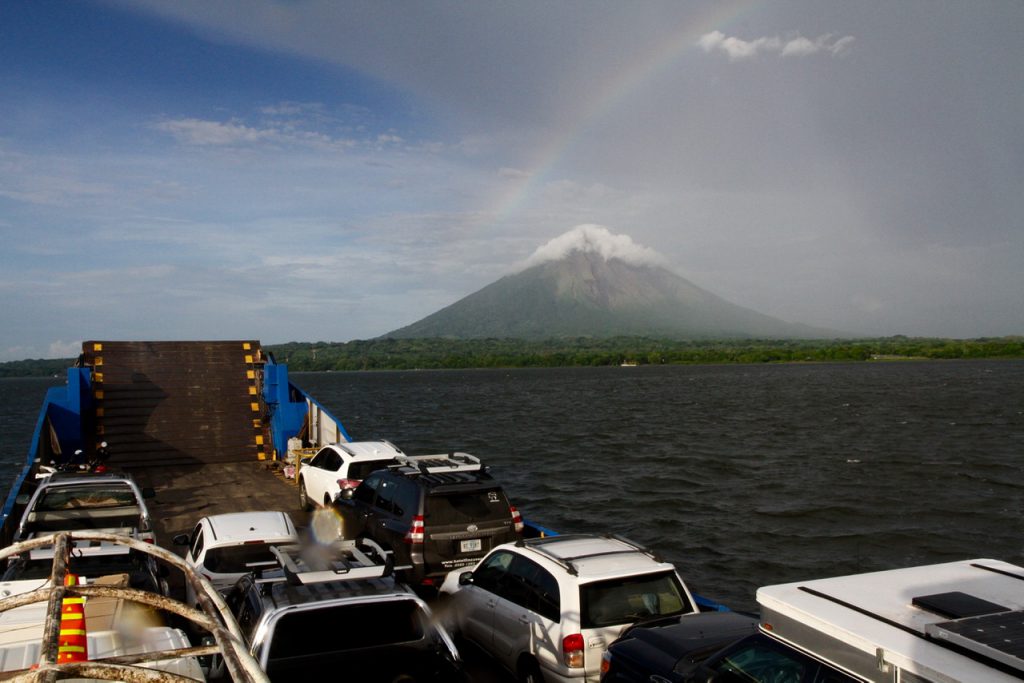 We ferried the truck over and spent a few days exploring the island, including a nice hike to the spectacular San Ramon waterfall.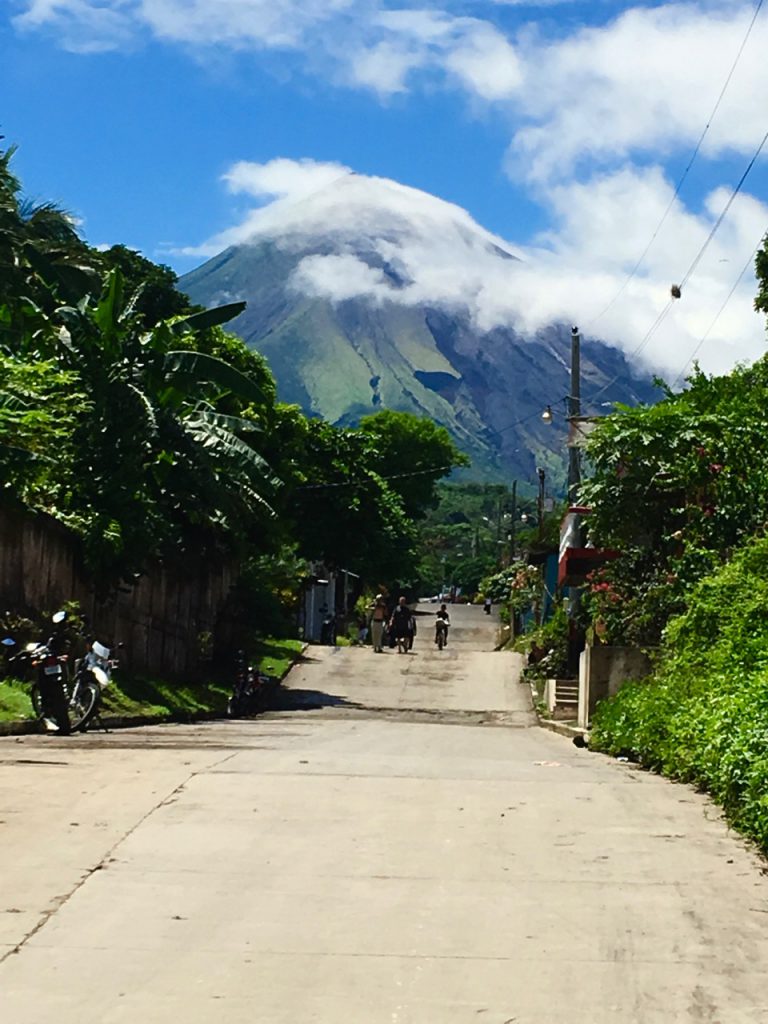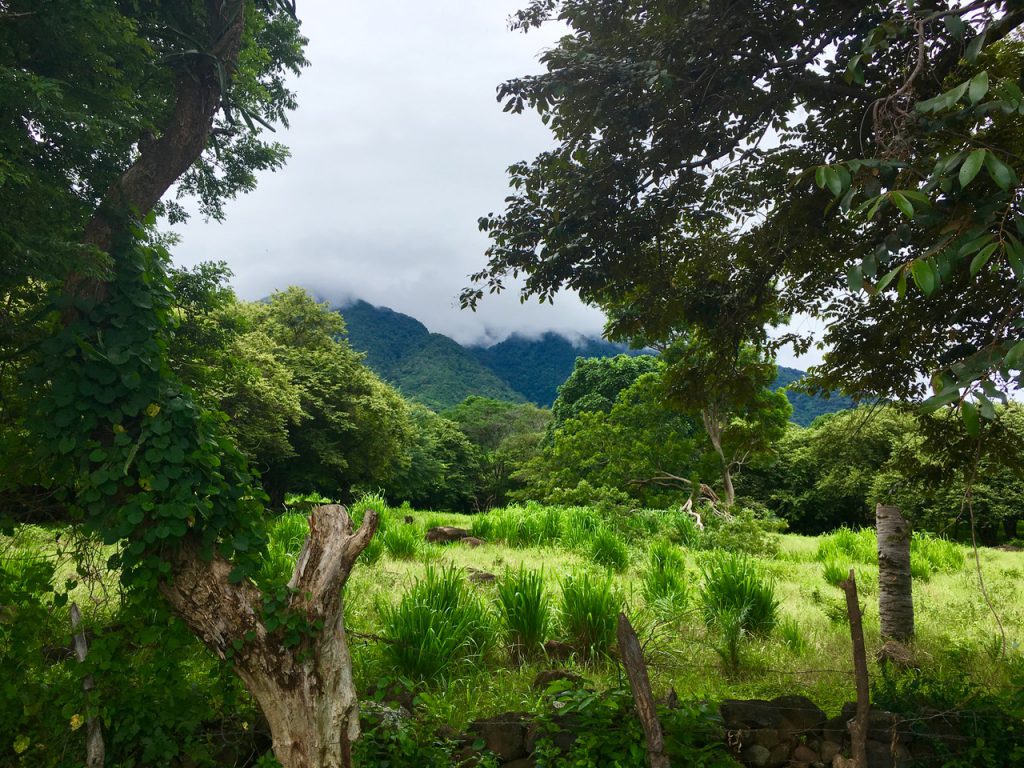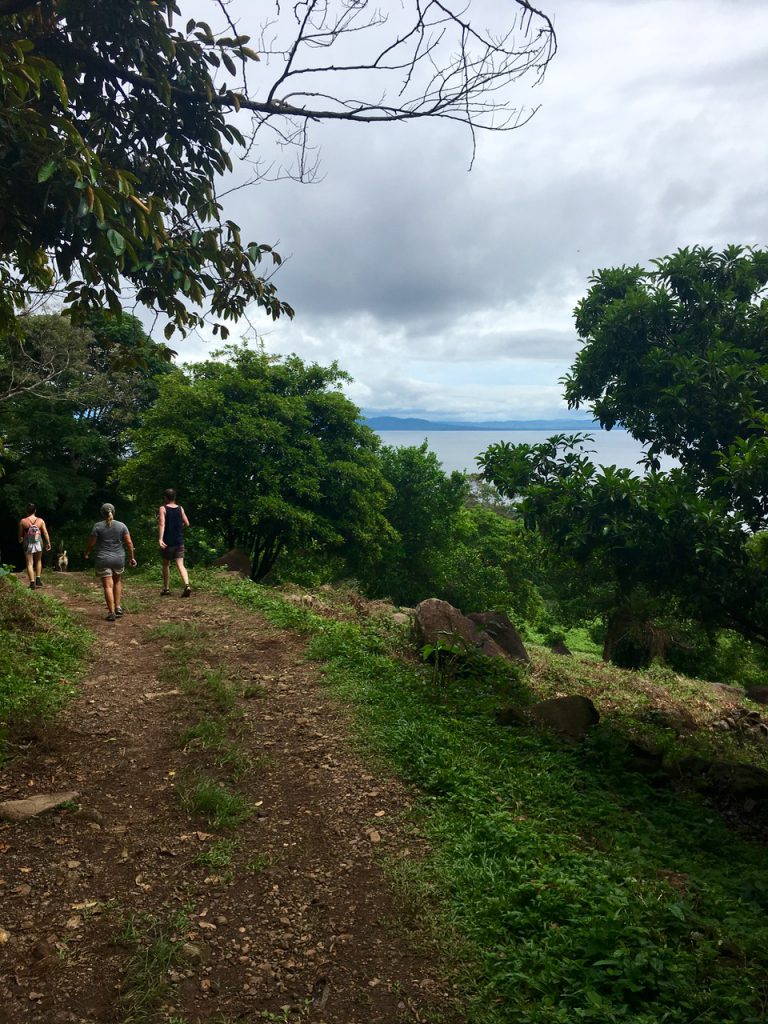 Hiking the waterfalls of San Ramon with some friends (Jenny, Chris, and their dog, Chips). They loved Nicaragua so much, they bought some land here. Can't wait to see their plans come alive.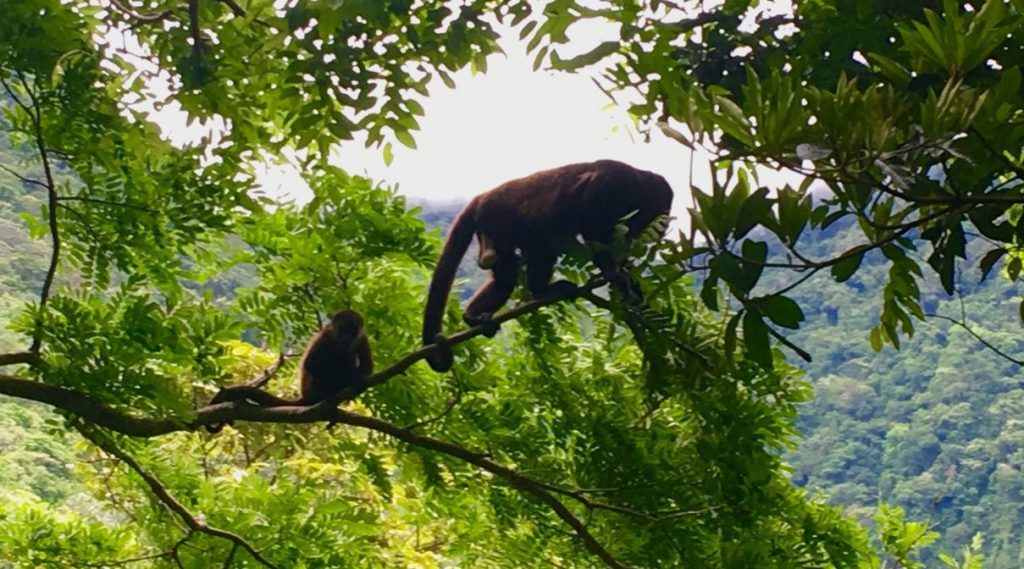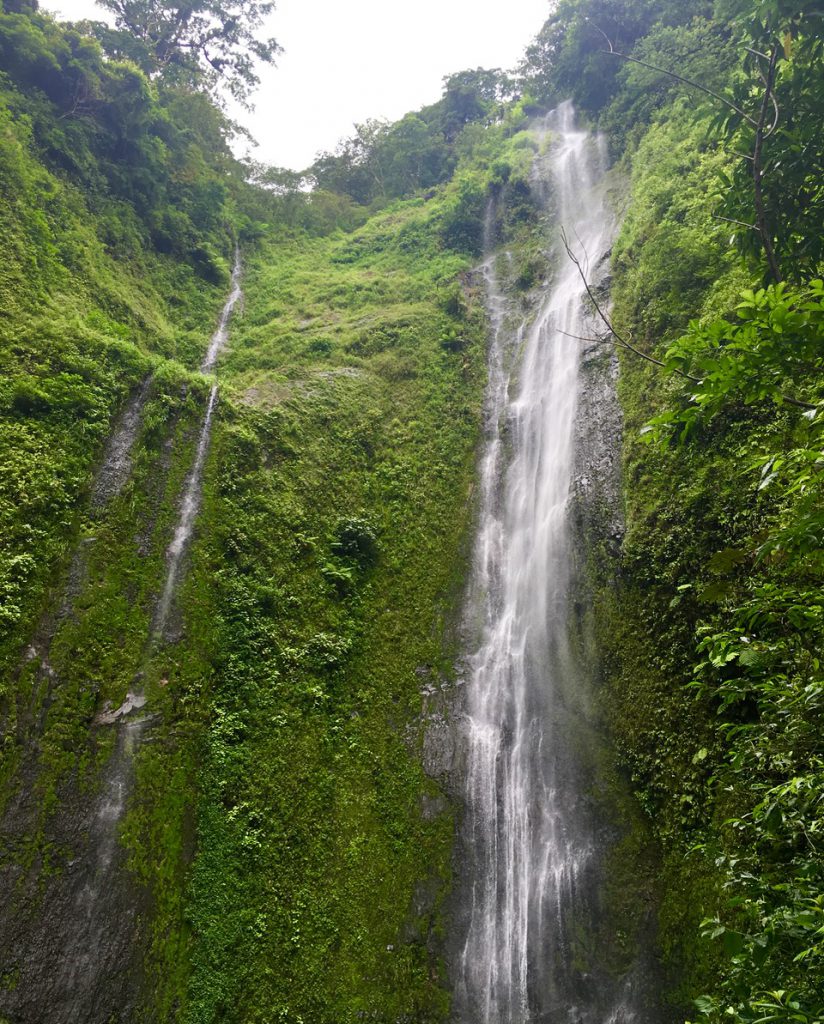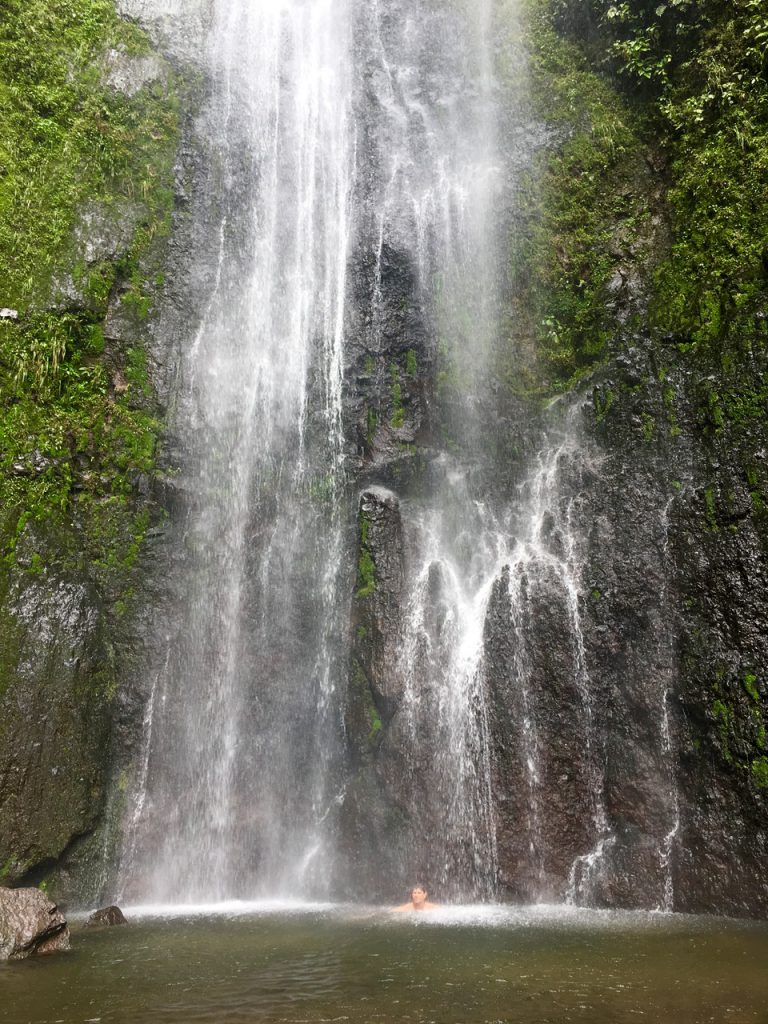 After the hike we grabbed some beers at Finca Mystica.  This was a great little spot with awesome views and good food!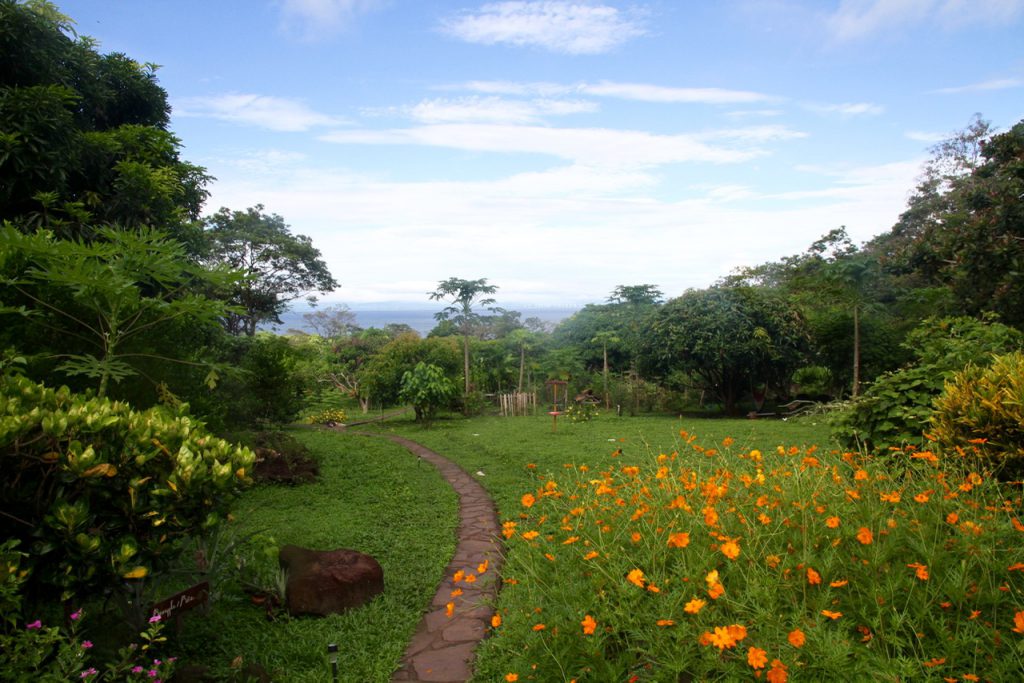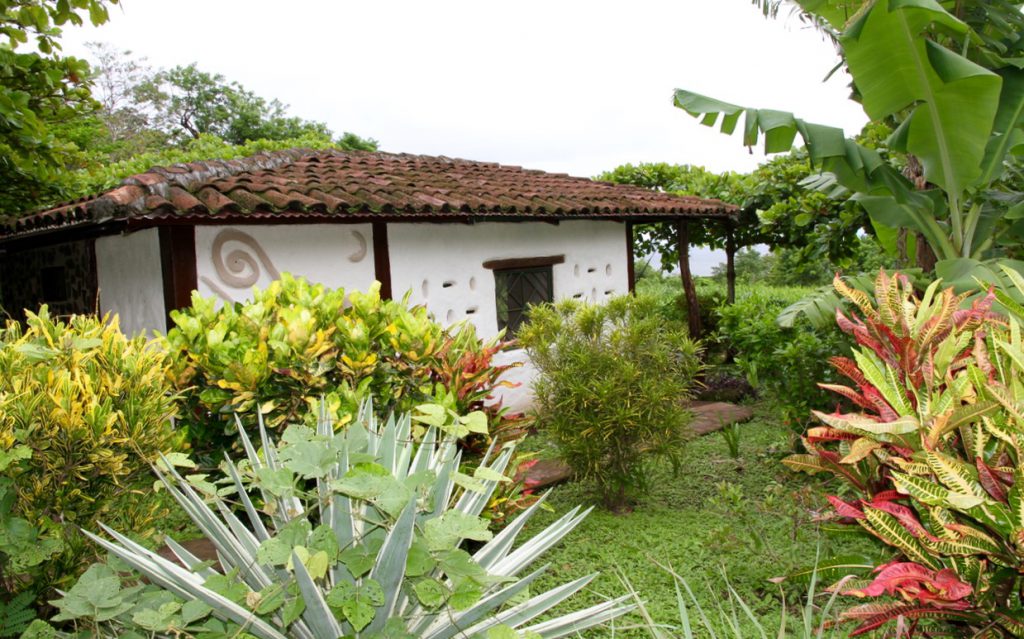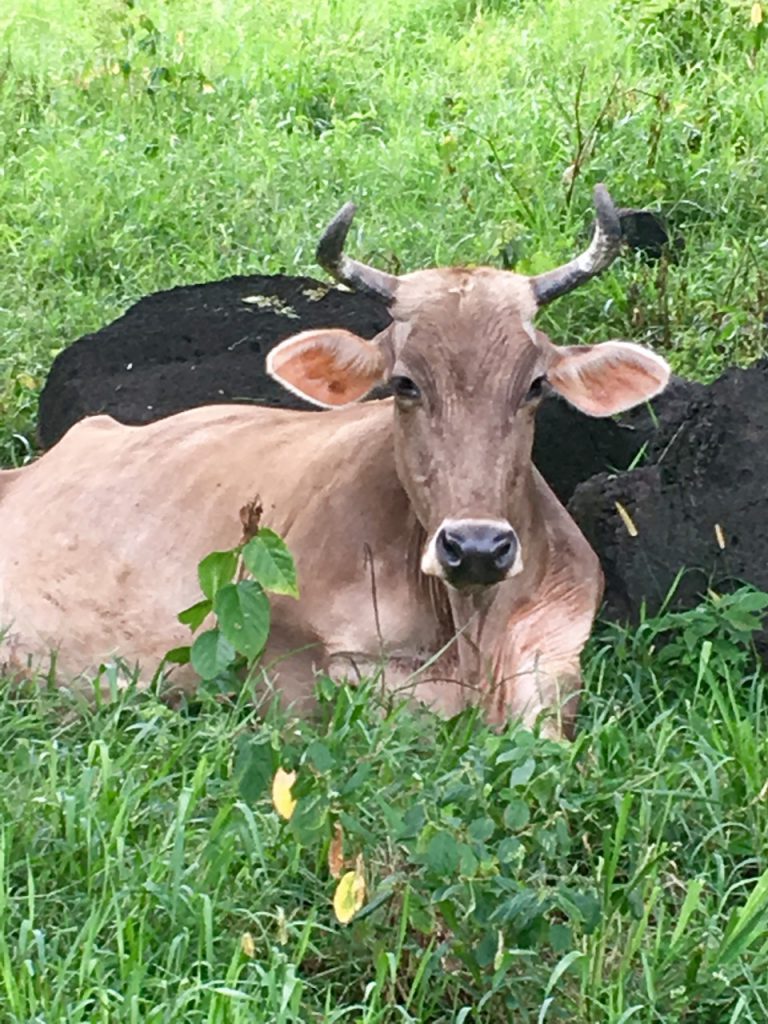 Once off the island we were back to the beach and a quick stop in the touristy surf town of San Juan del Sur before heading out to Rancho Chilamate and a couple days teaching some horses a thing or two.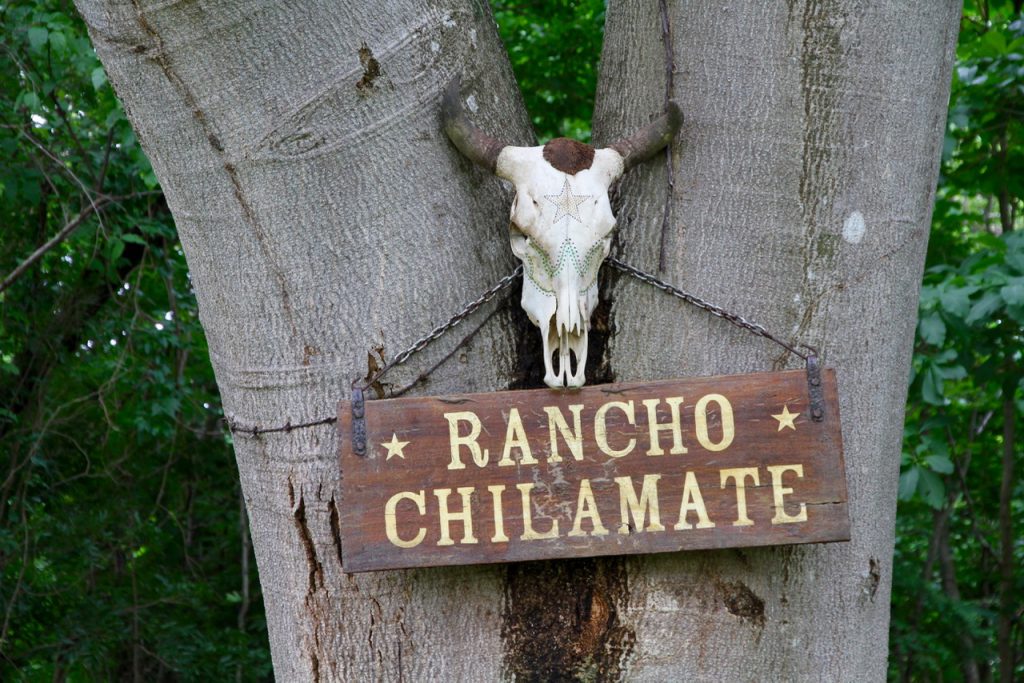 Rancho Chilamate is an Eco Guest Ranch / B and B run by a great bunch people providing horseback adventures in a tropical setting on the coast of Southern Nicaragua.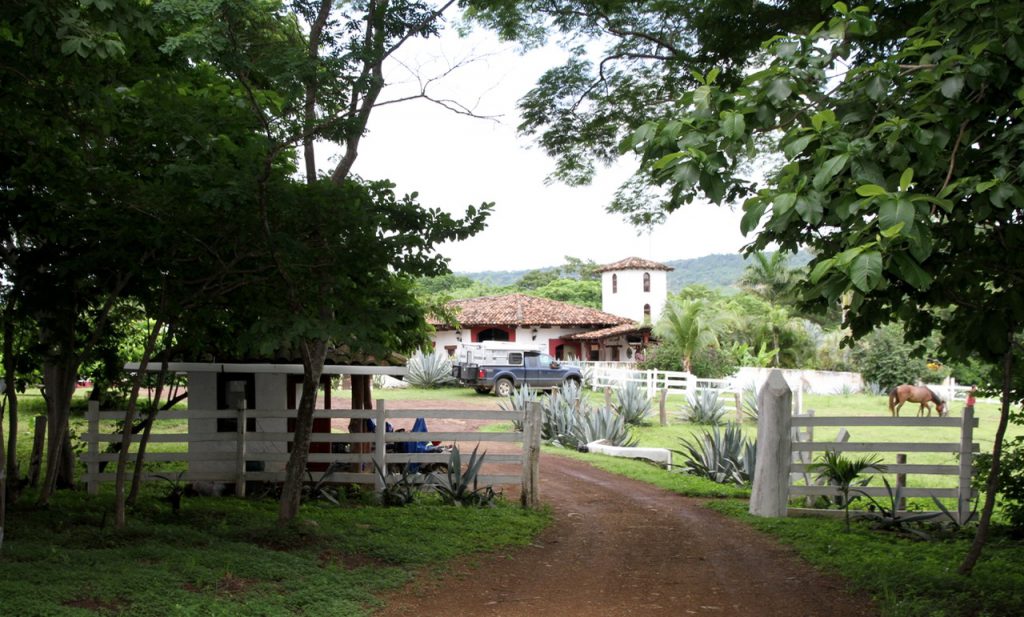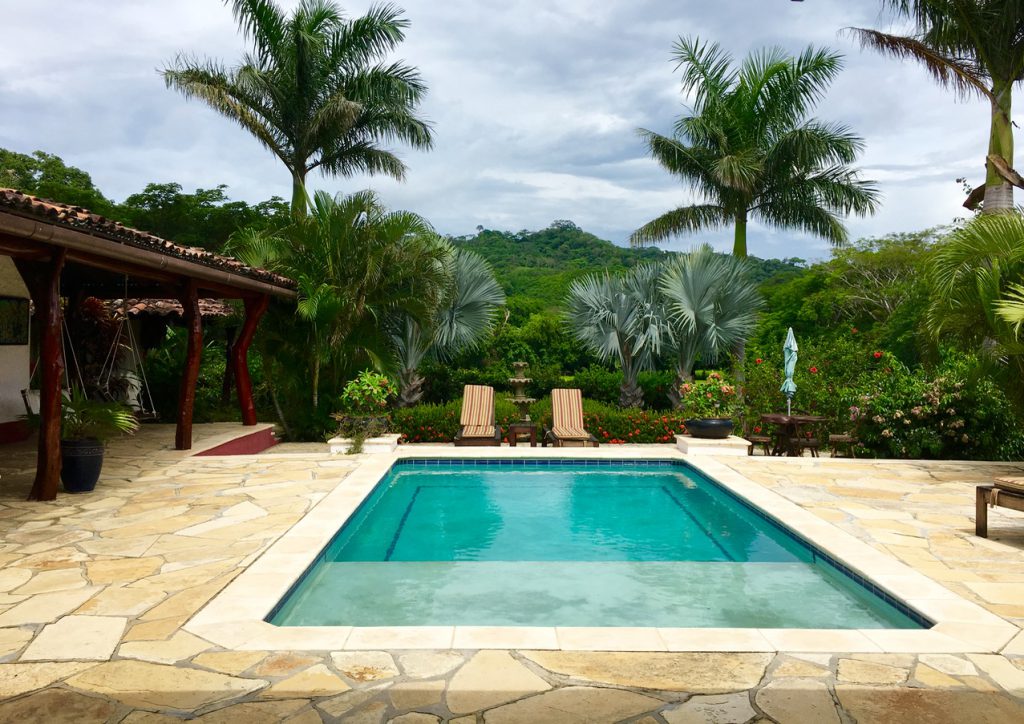 Between cooling off in the pool, playing scrabble, trail riding, and meeting new people, our stay went by much too quickly.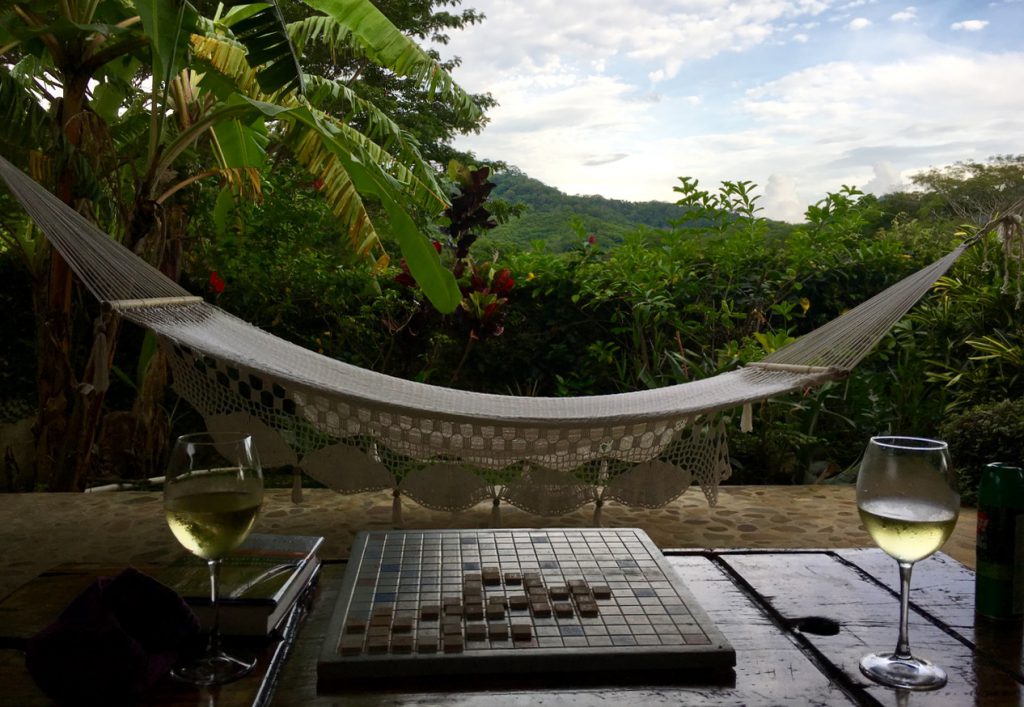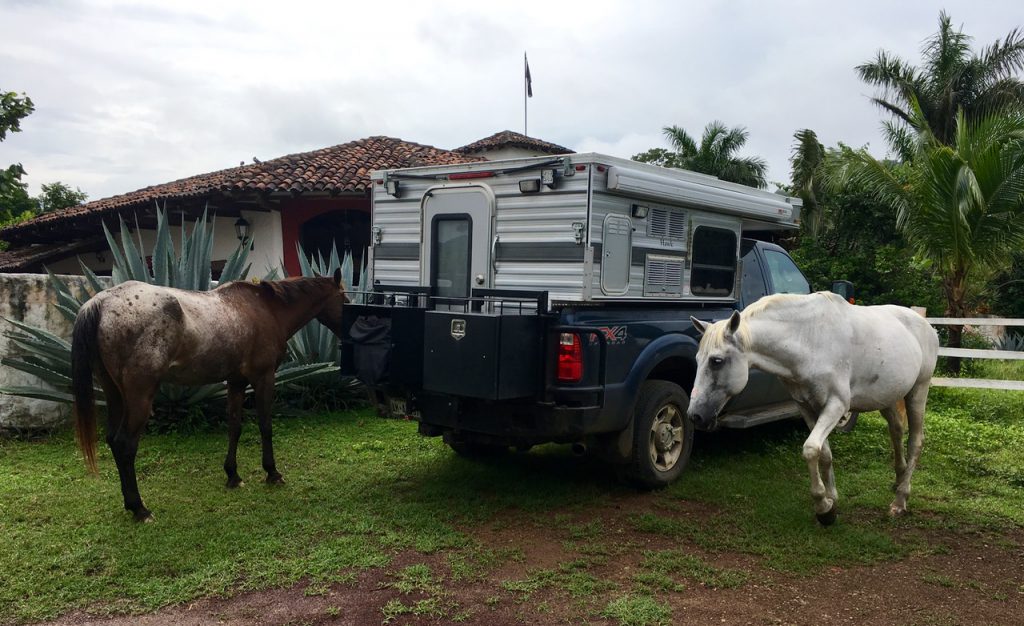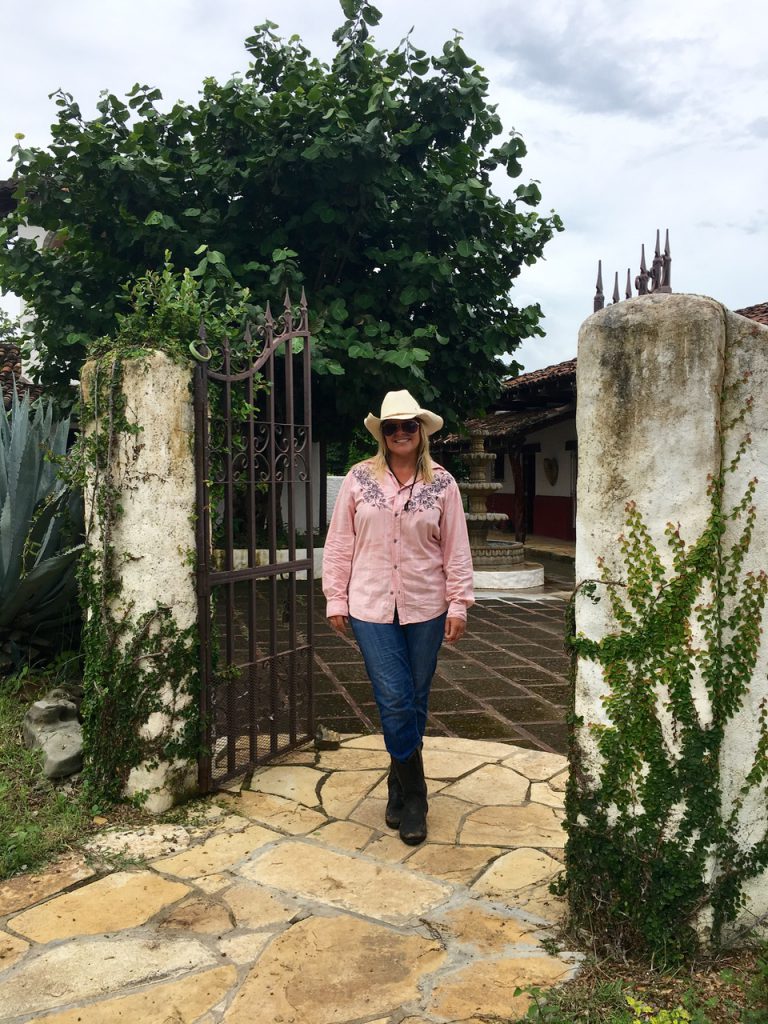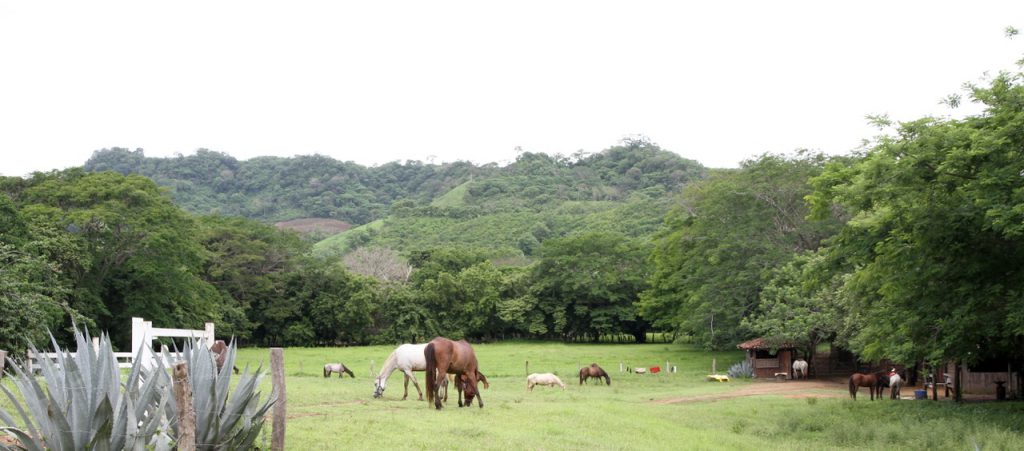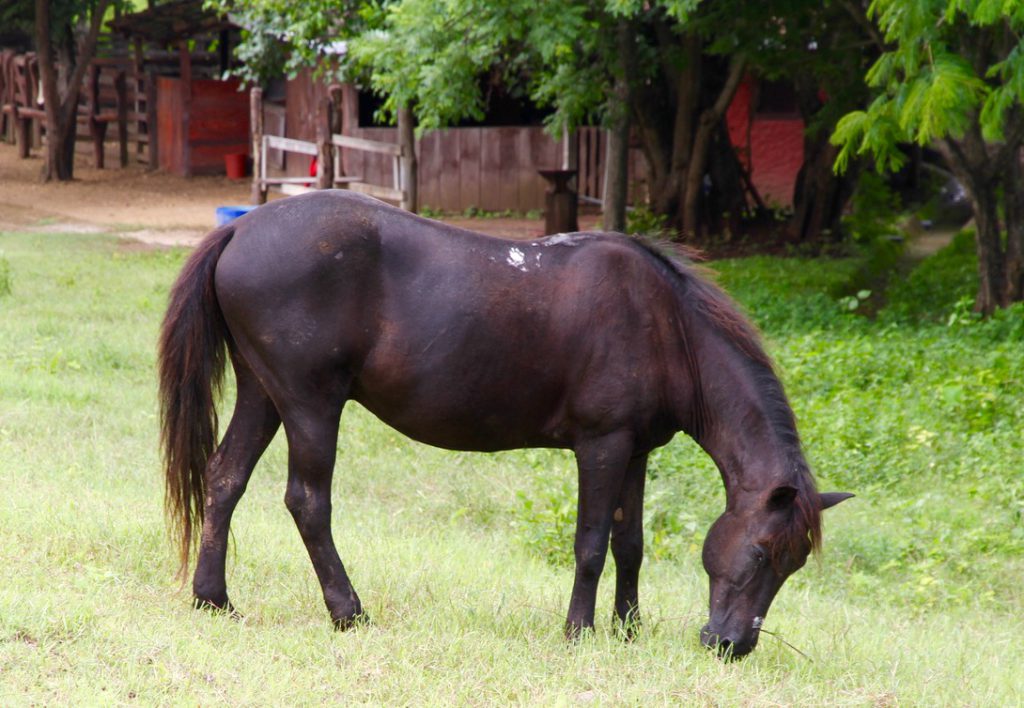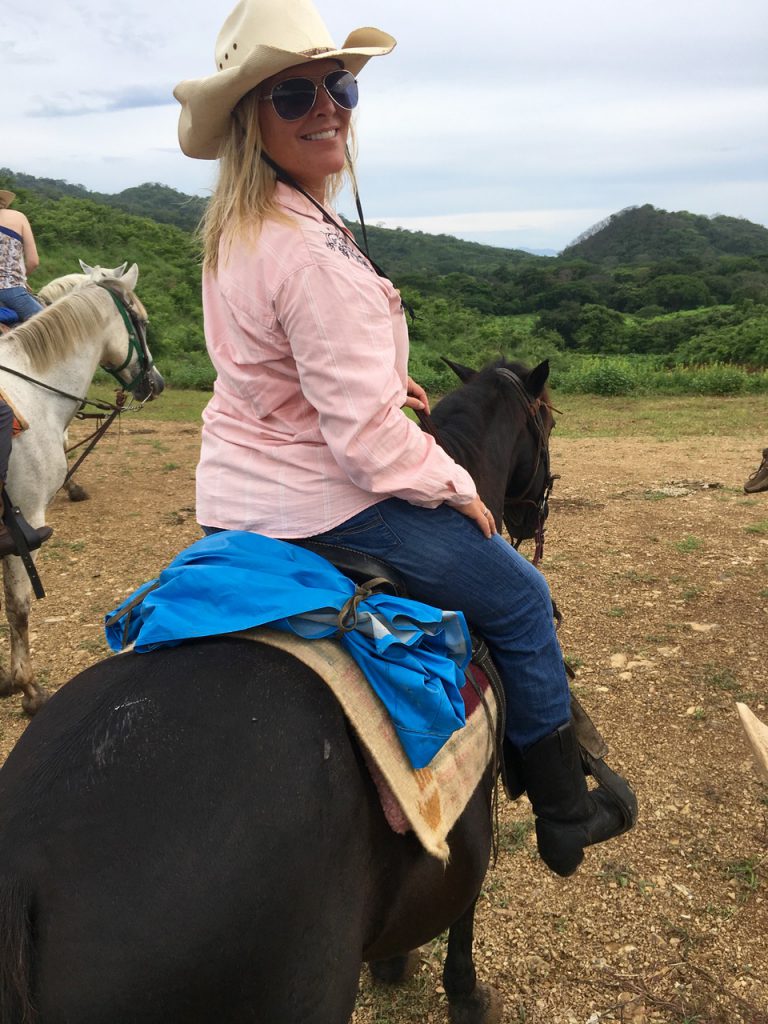 Big Sky Ranch Nicaragua …. The latest project from the proprietor (Blue) of Rancho Chilamate, an equestrian focused housing community on a stunning piece of property minutes from the beach.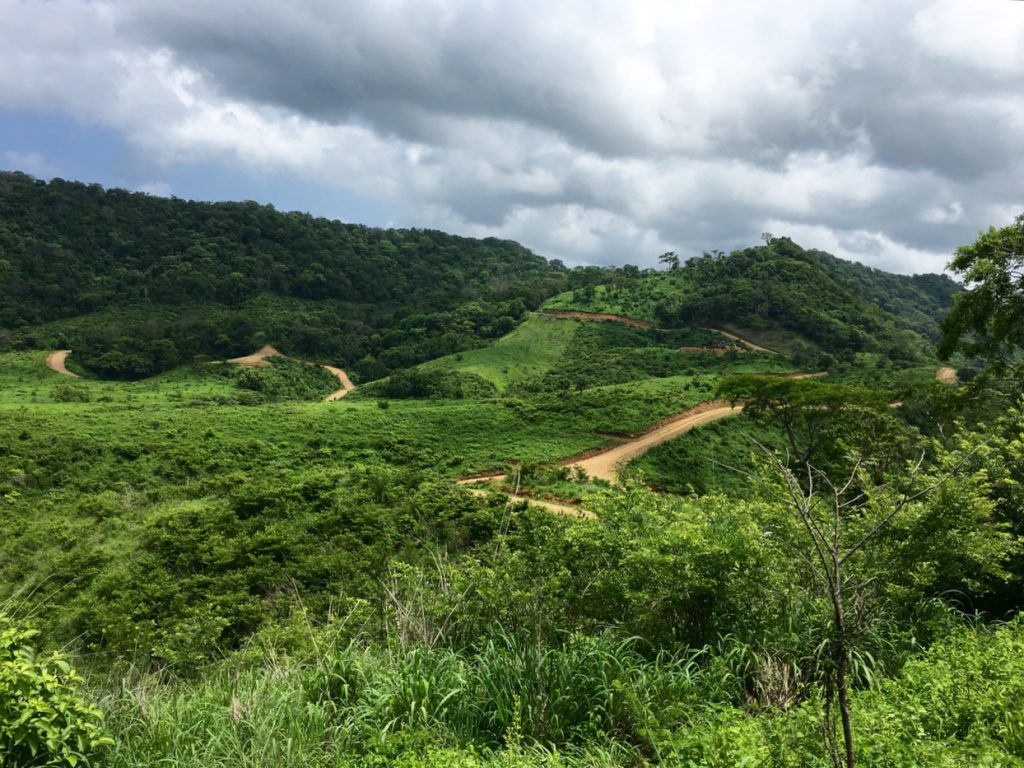 They have just broken ground at Big Sky Ranch and we can't wait to see how things progress over the next little while.
For now we were thrilled to wild camp on the property for a night. (Thanks Blue!)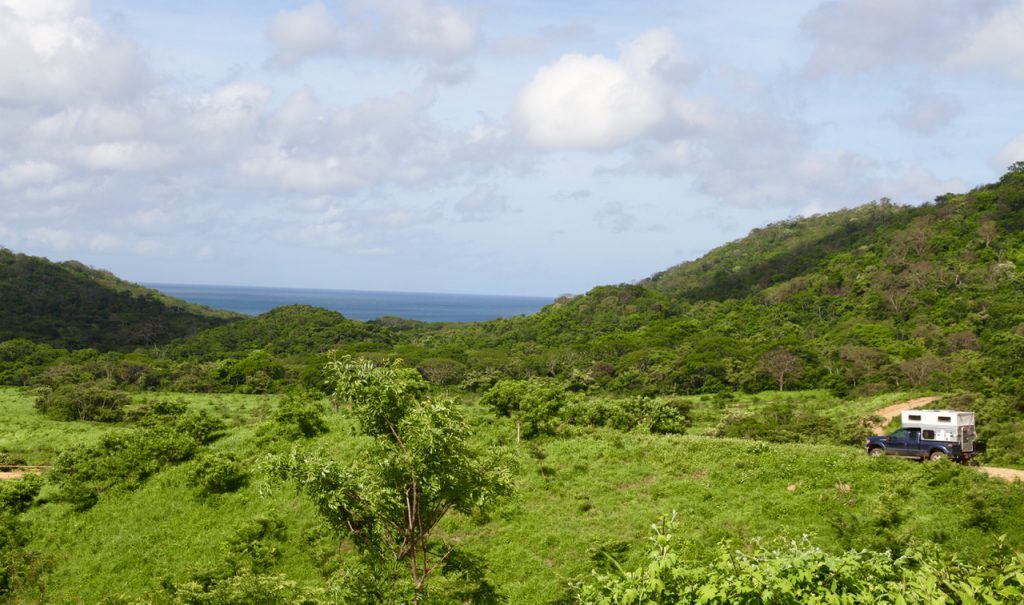 We decide enough horsing around and say goodbye to Blue and her crew at the ranch.
Before we head to the border, we go visit Carol and Allen.  Torontonians we met in a Rivas grocery store a couple of weeks back.  They started off doing an overlanding trip in their late 40s.  They fell in love with Nicaragua and decided to stay.  That was 18  years ago!
…you never know!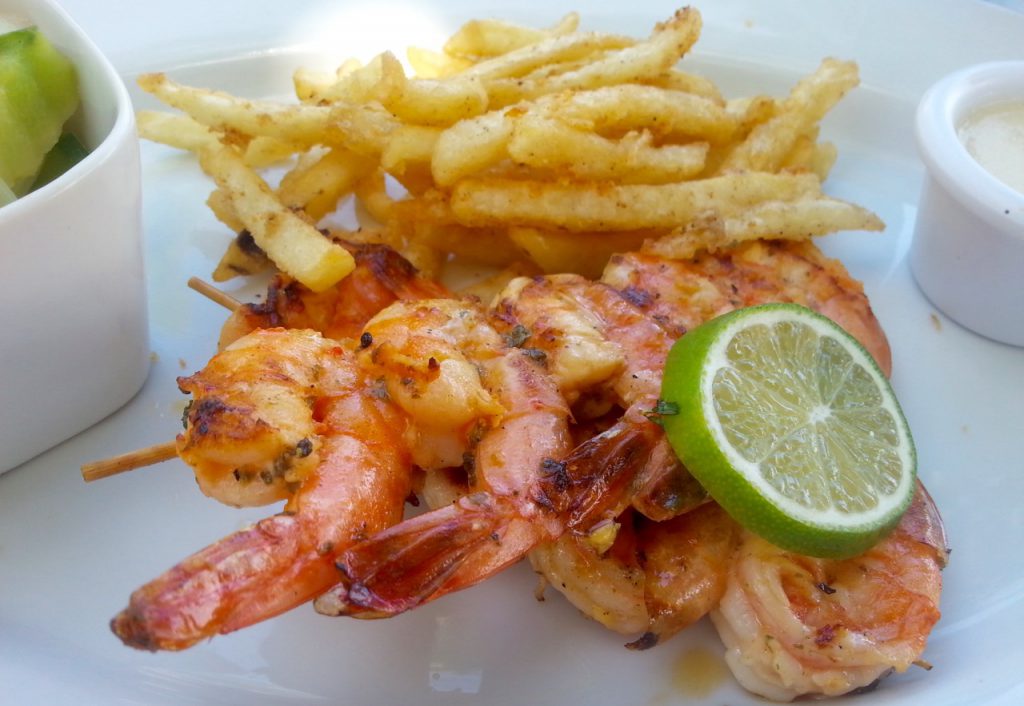 We grab a quick seafood lunch on Playa Hermosa before heading for the Costa Rican border.